Riot Fest 2018: The Riot Still Rages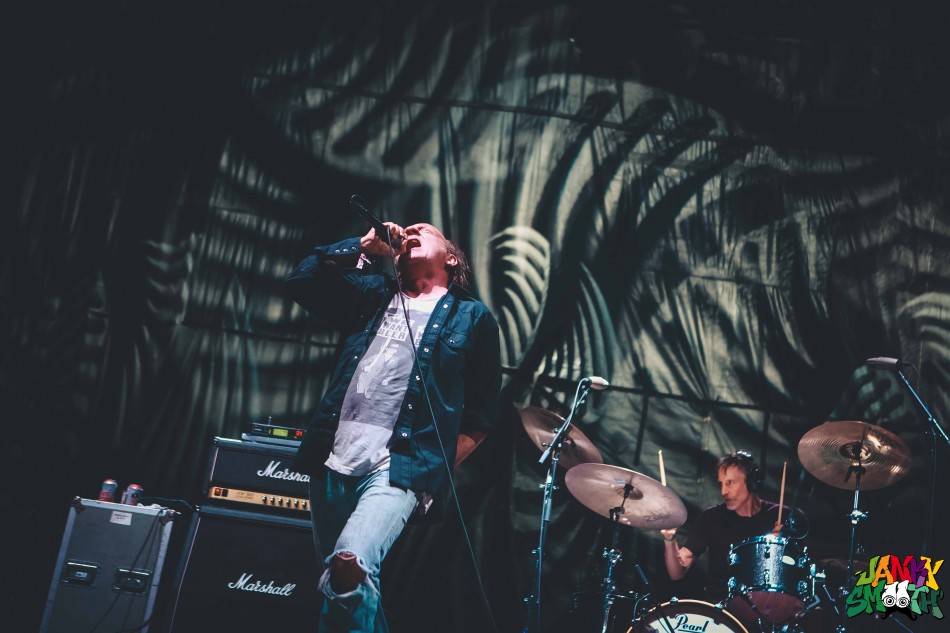 Words and Photos by: Meghan Breedlove
This past weekend in Chicago, Riot Fest 2018 wrapped up their 13th year and Janky Smooth was there to capture some of the scenes from the weekend. Even though Riot Fest shared some devastating news regarding Blink 182's cancellation (due to health issues) a few short days before the festival, Riot Fest was able to recover quickly by booking Weezer, Taking Back Sunday, and Run the Jewels.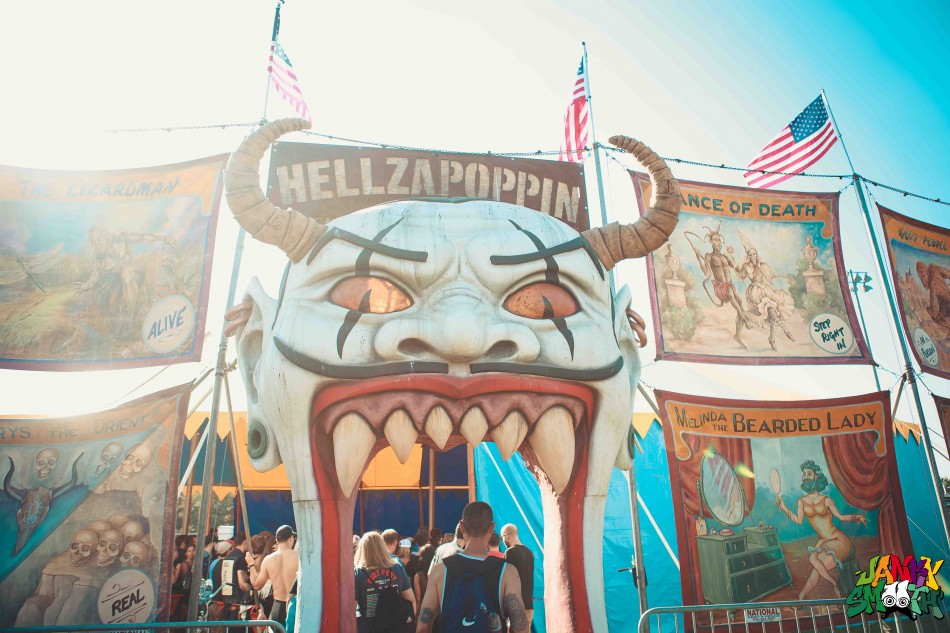 Even with Blink 182's absence, there was no shortage of their songs, with multiple Blink 182 covers sung over the weekend to honor the band, with both Weezer and Young the Giant covering "All the Small Things". The festival layout was somewhat cozy, with five stages of proximity, a freak show, a variety of carnival rides, and of course pretty much any fried food your heart desired. Overall, Riot Fest 2018 was a major success despite some last minute lineup changes, so here is a recap of my adventure in Chicago this past weekend.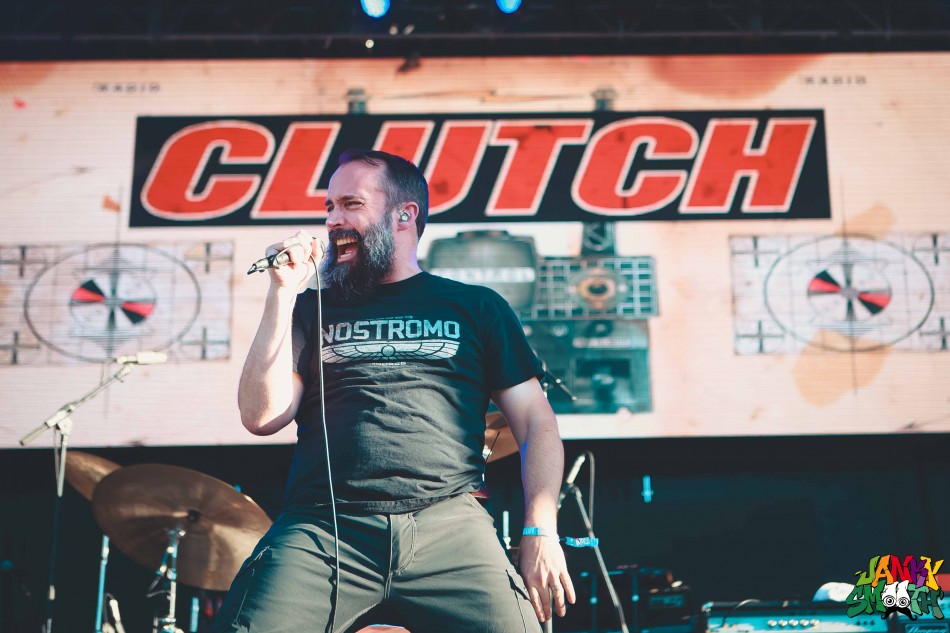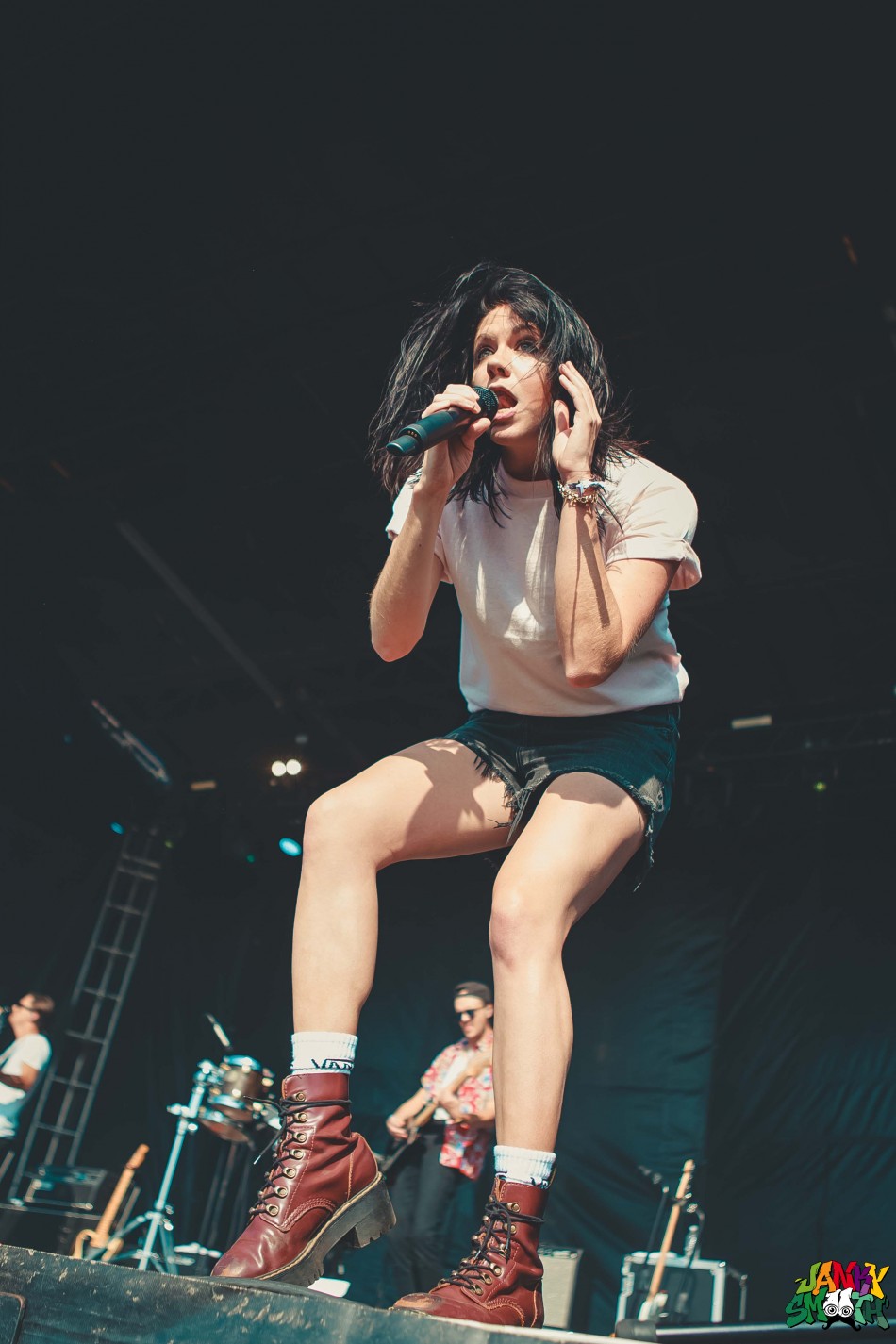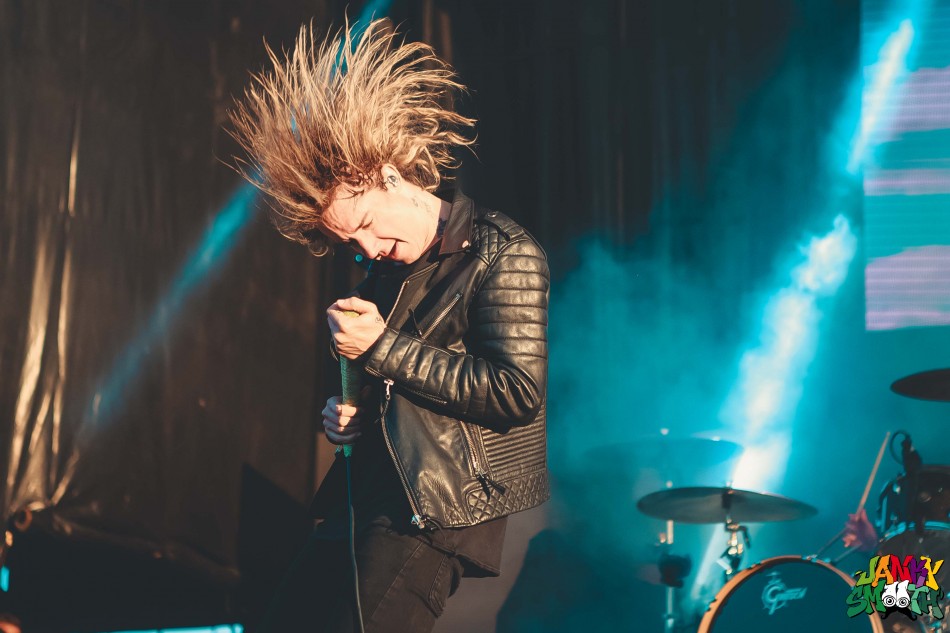 Day 1
I first arrived at the festival on Friday via the Pink Line and made my way to the festival grounds. Douglas Park has a great location for public transportation and getting in and out of the festival was pretty simple, which I always appreciate. Upon entering the festival grounds I was able to catch the tail end of Fever 333's set from the back of the crowd. This band really got the crowd going with their extremely energetic performance, despite being one of the first bands on the first day on an 85 degree afternoon in Chicago. One of my regrets from the weekend was not getting there earlier to capture their set, they are definitely on my list for the future.
The first show I was able to photo was Pussy Riot and they did not disappoint. They stormed the stage with their trademark ski masks and a giant sign reading "We will punish those who poisoned Peter Verzilov." After catching some of their set, I made my way over to the Aquabats. These guys are always a great time from their sweet outfits to the giant pizza floaties being passed around the crowd they are a site to see. Speaking of crowd props, Matt and Kim were another band I was psyched to photograph. Matt and Kim are known for their high energy shows which feature lots of kick-ass dance moves (courtesy of Kim), blowup dolls, and of course, loads of confetti. Personally, I found Matt and Kim to be a major highlight of the weekend, their banter back and forth with one another and the love they share is truly heartwarming to witness on stage.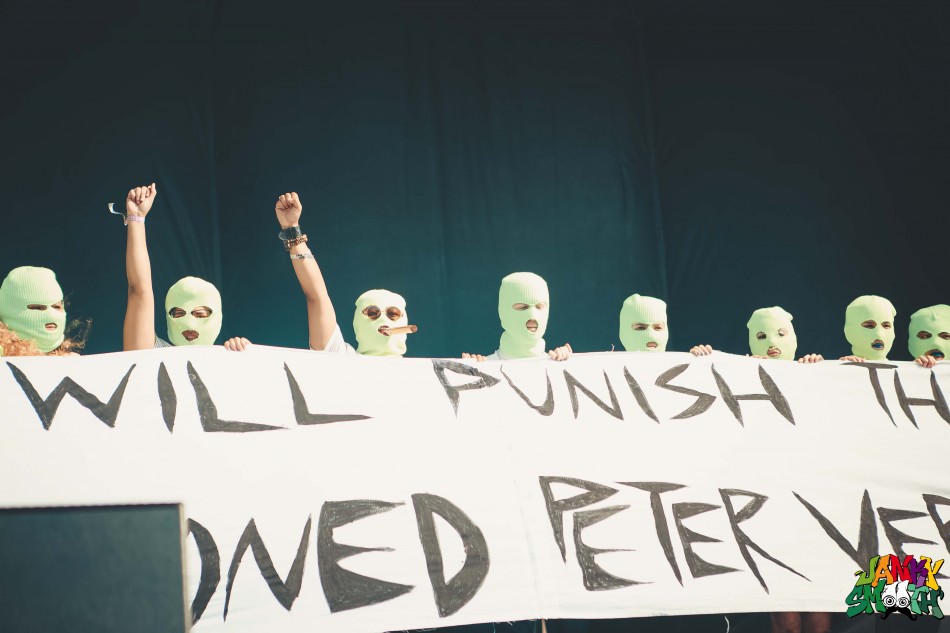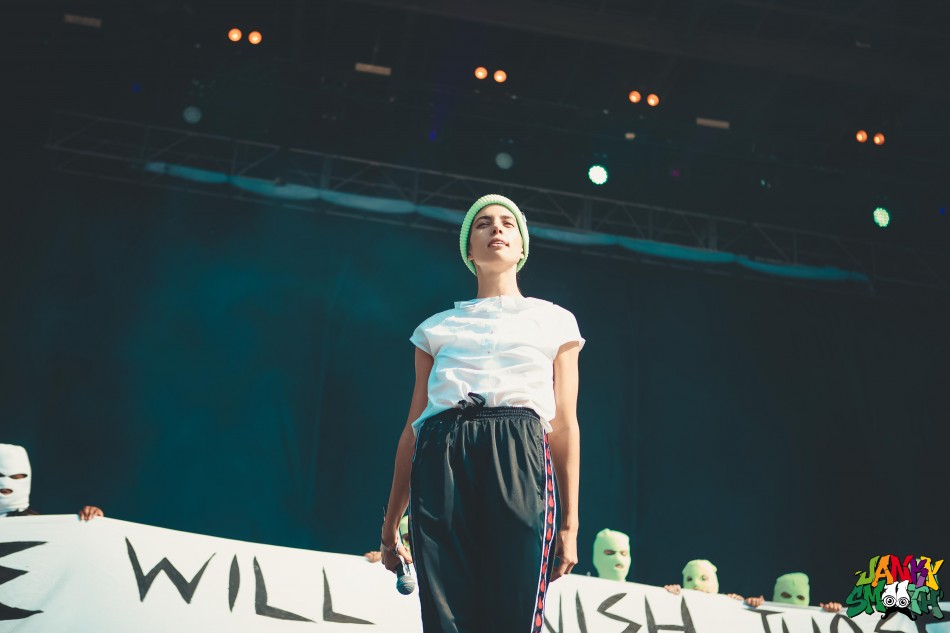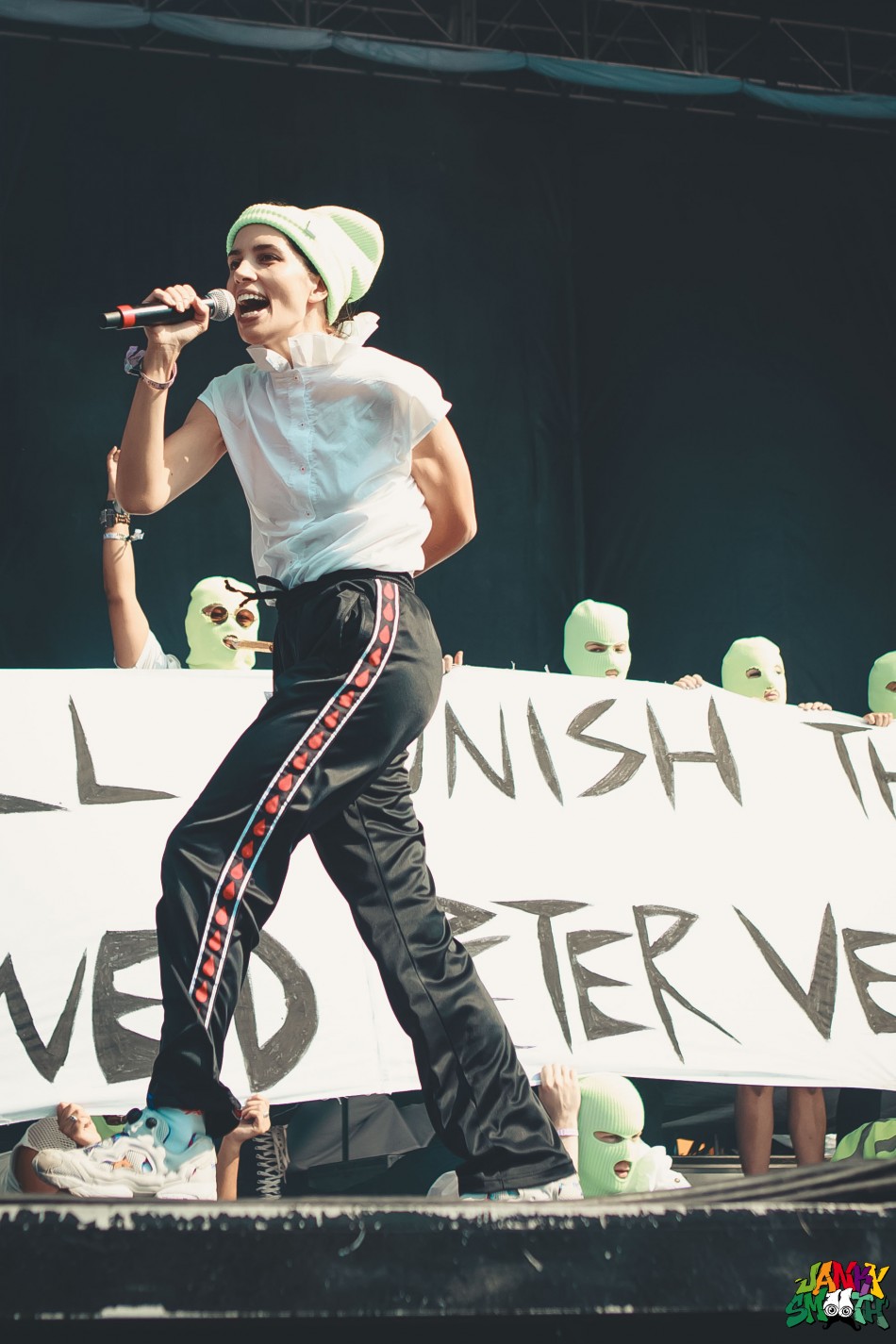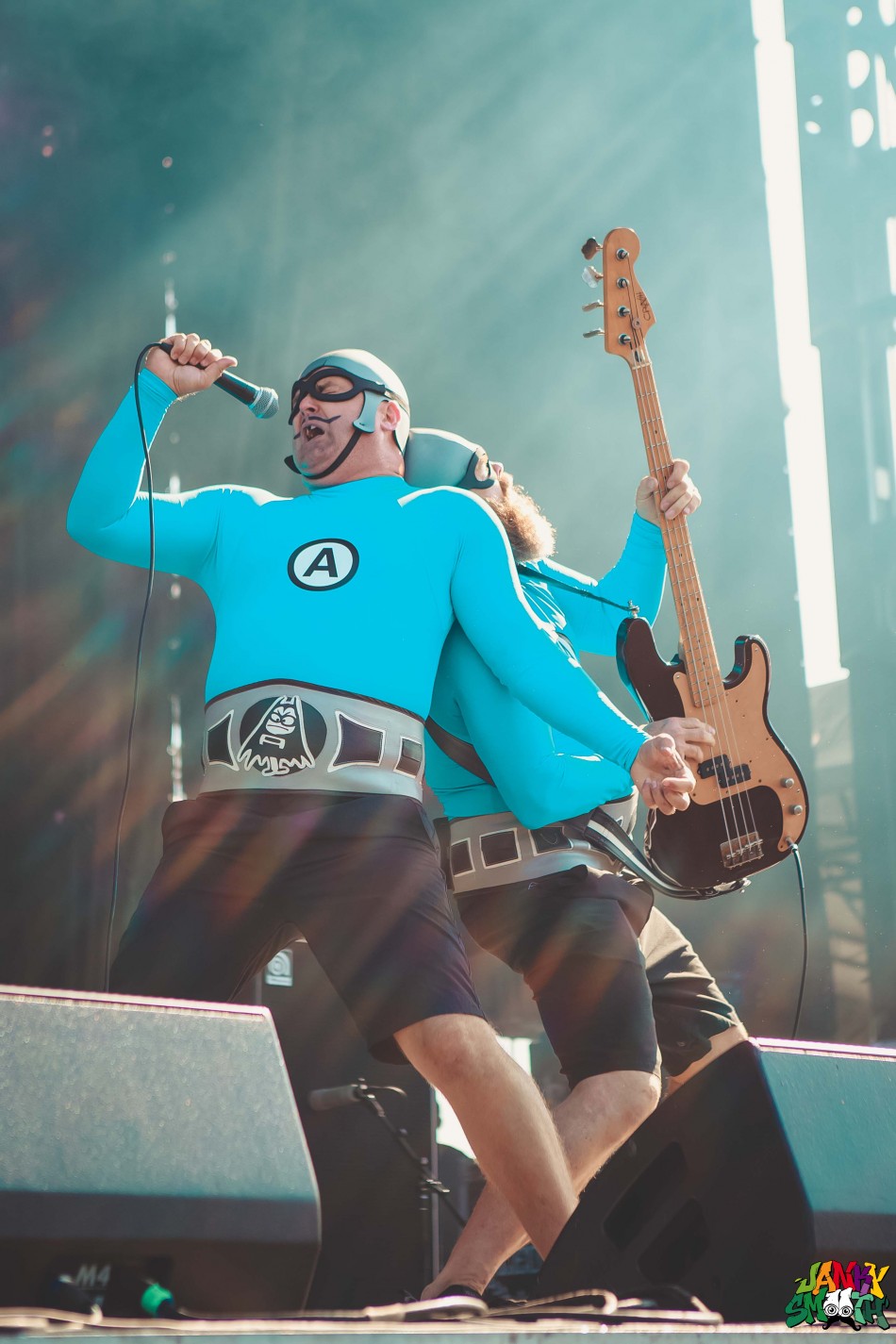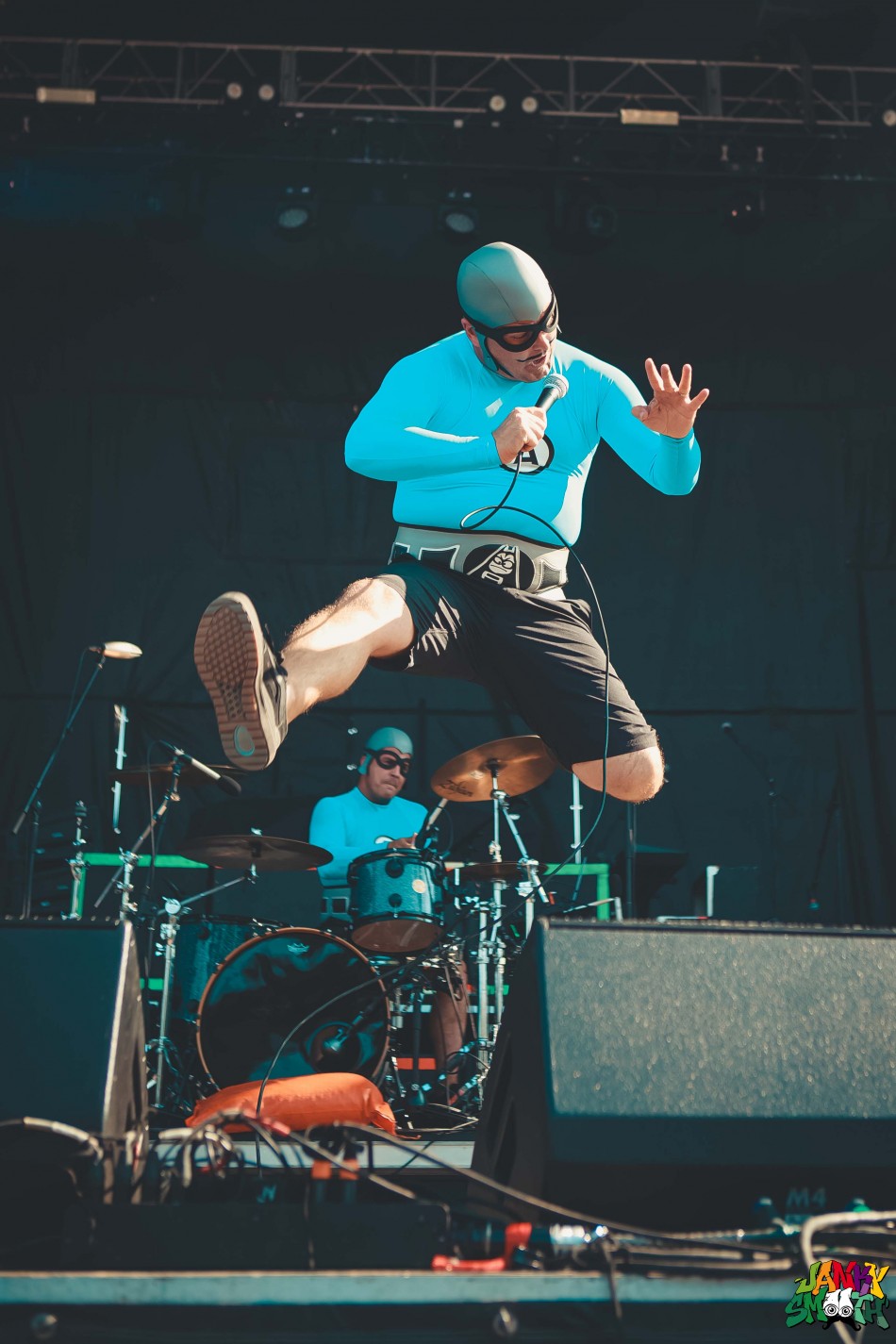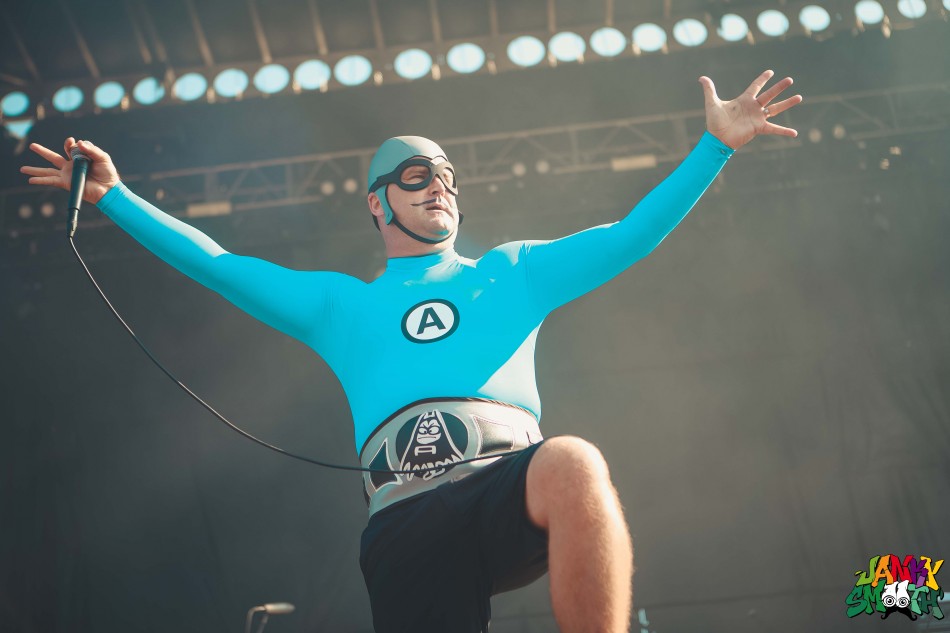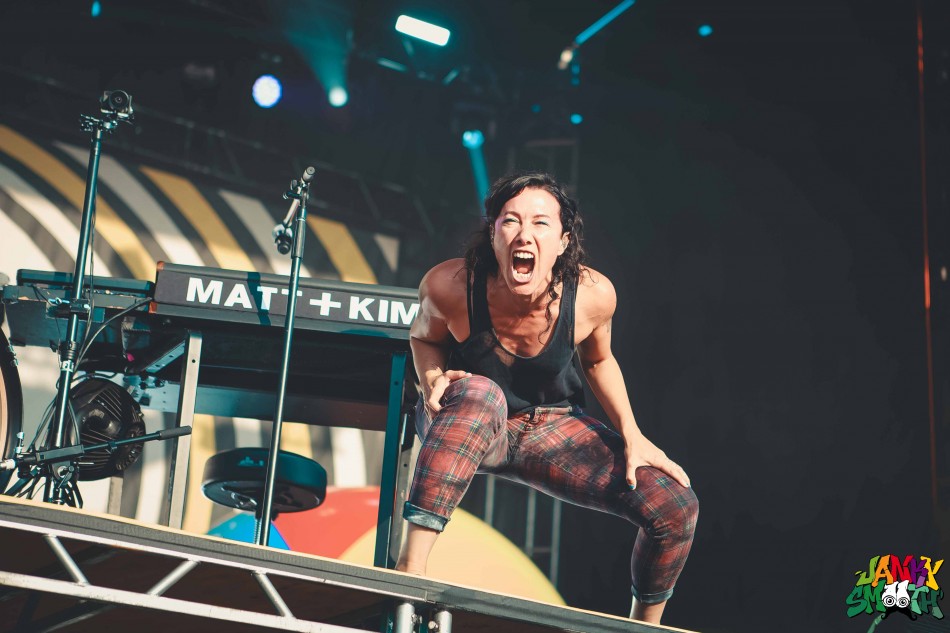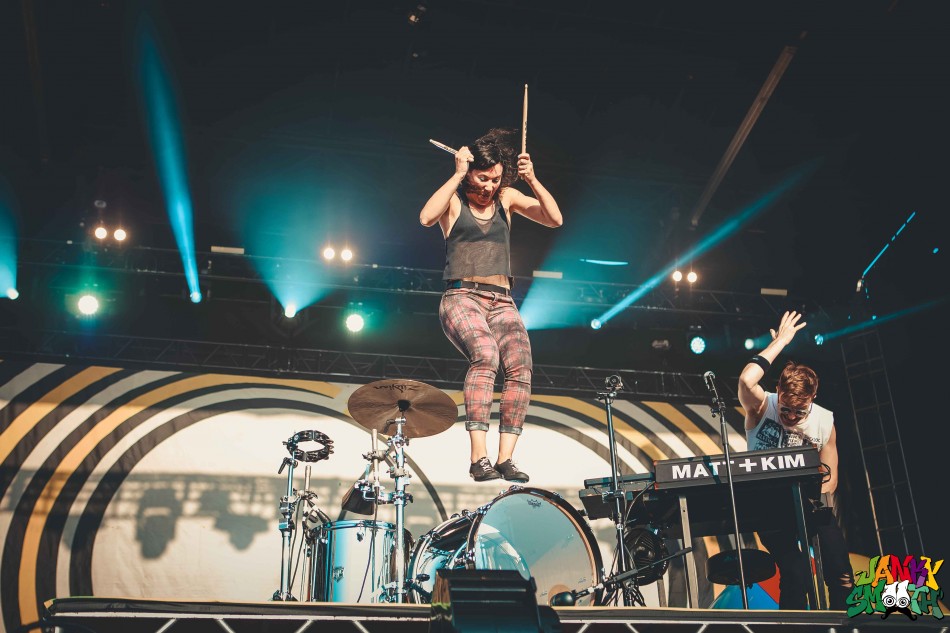 Next I made sure to catch Sum 41 and Bleachers which both had loads of intense fans rocking out. By evening, there were so many bands I wanted to catch but had to make hard choices between them. Taking Back Sunday is an old favorite of mine so of course I made it a point to see them, and judging from the proportion of photos I took from their set they were the most photogenic. Young the Giant is another of my favorite bands, so I caught their set before seeing Weezer. Weezer put on a great show, and performed a few covers ("Take on Me", "All the Small Things", and of course "Africa"). Another regret of mine from the weekend was not being able to photograph Dropkick Murphys, I walked over to their stage after catching some of Weezer and was bummed I missed it. Dropkick Murpheys had a large and enthusiastic crowd to close out the night.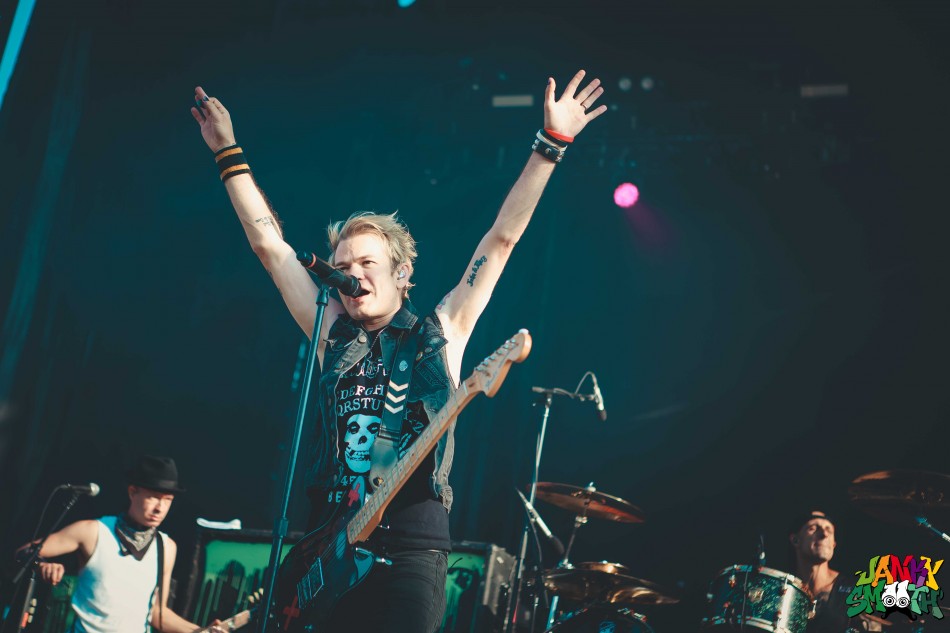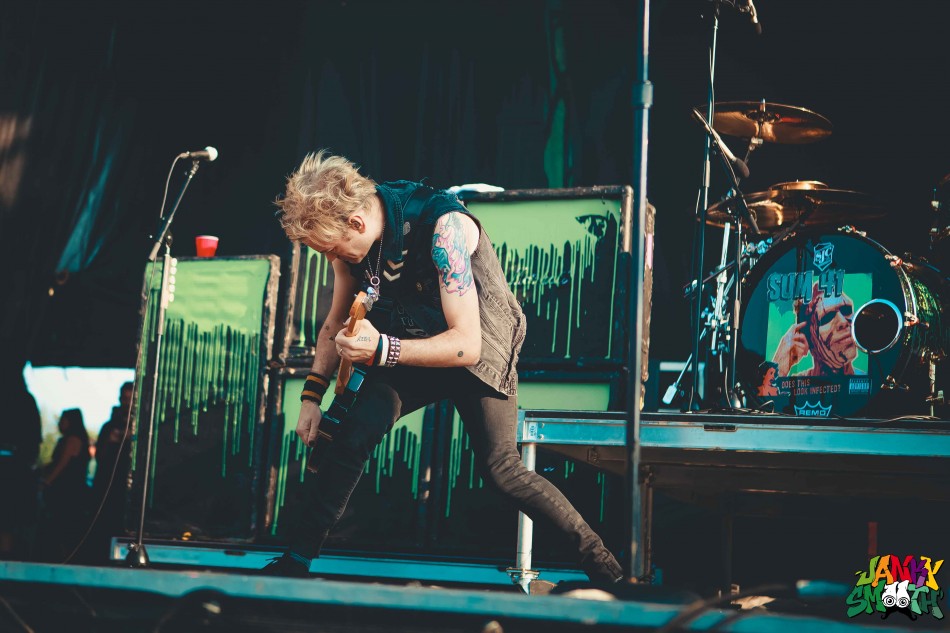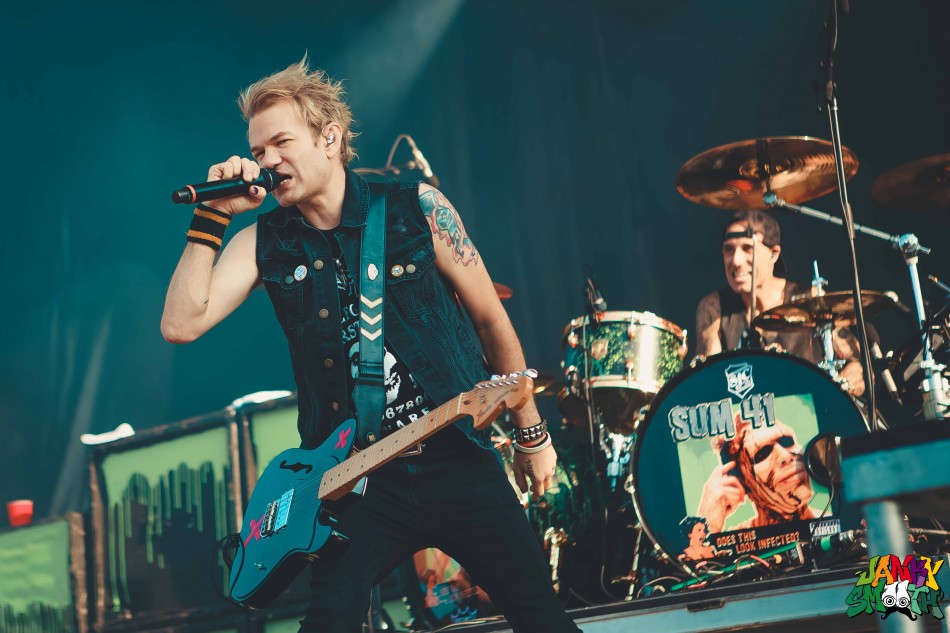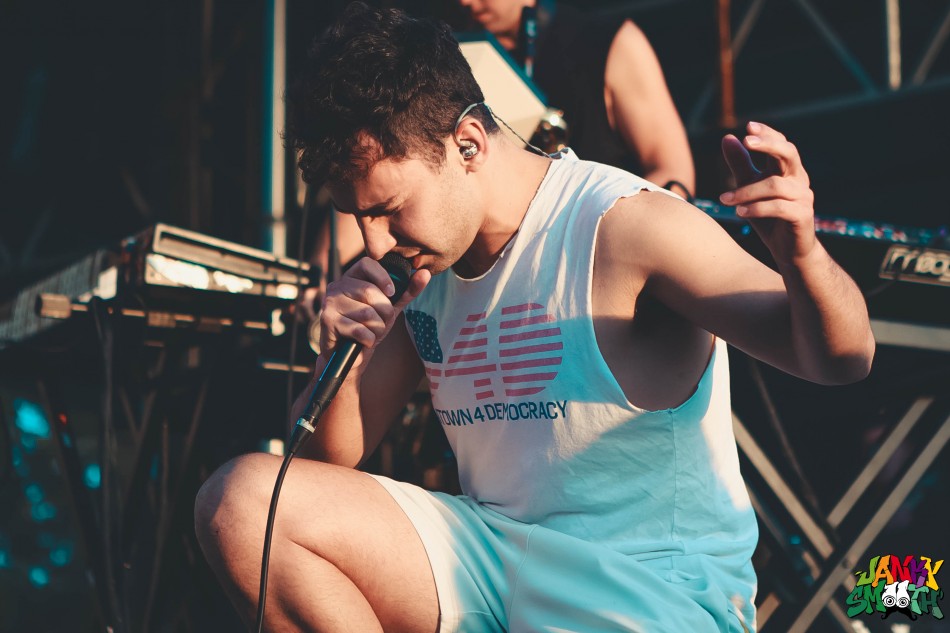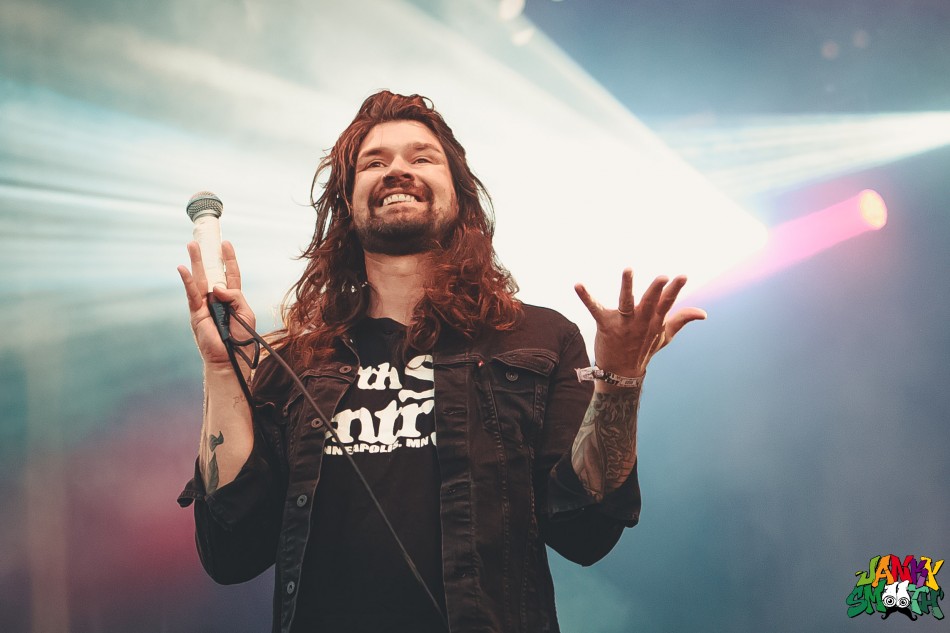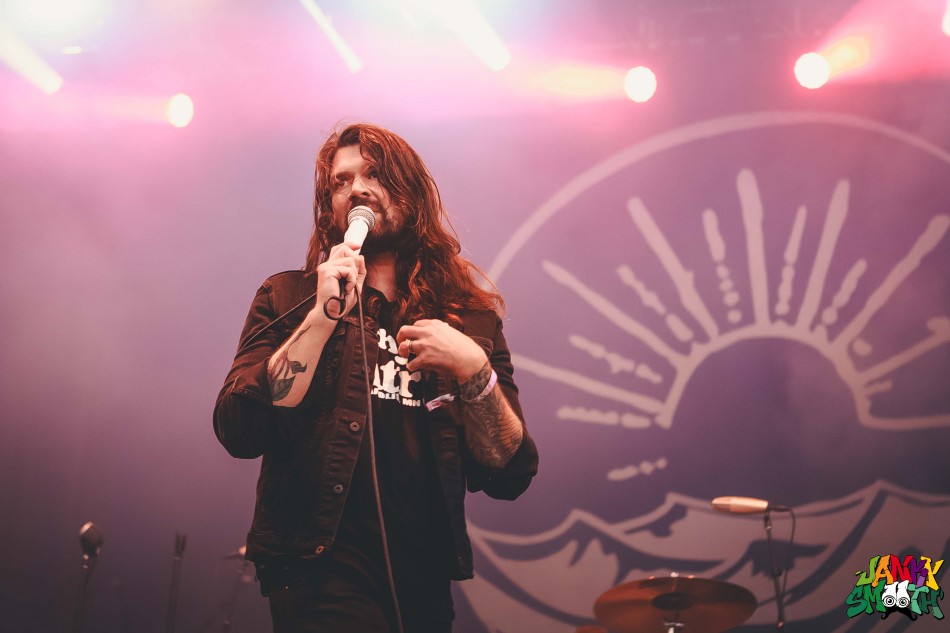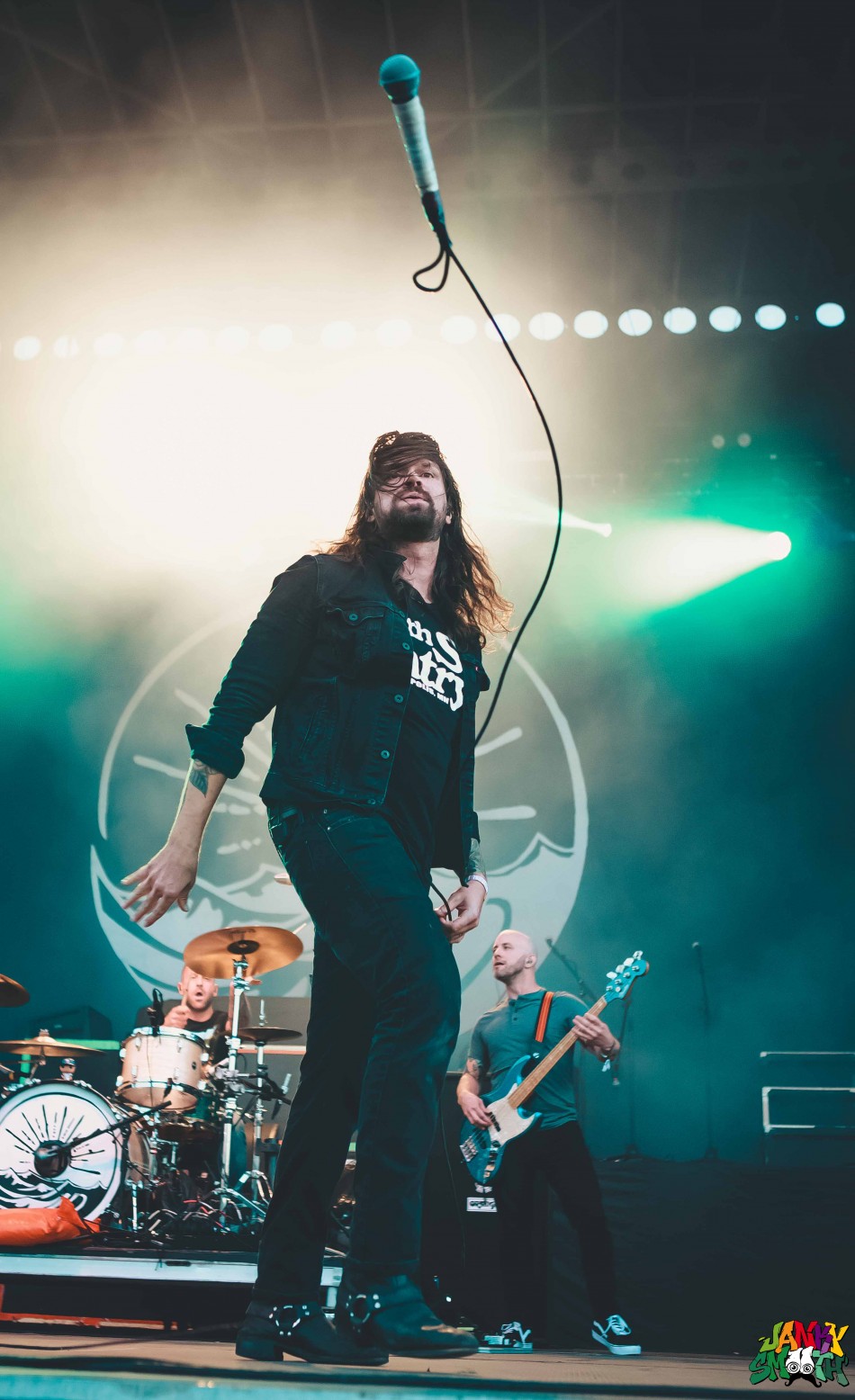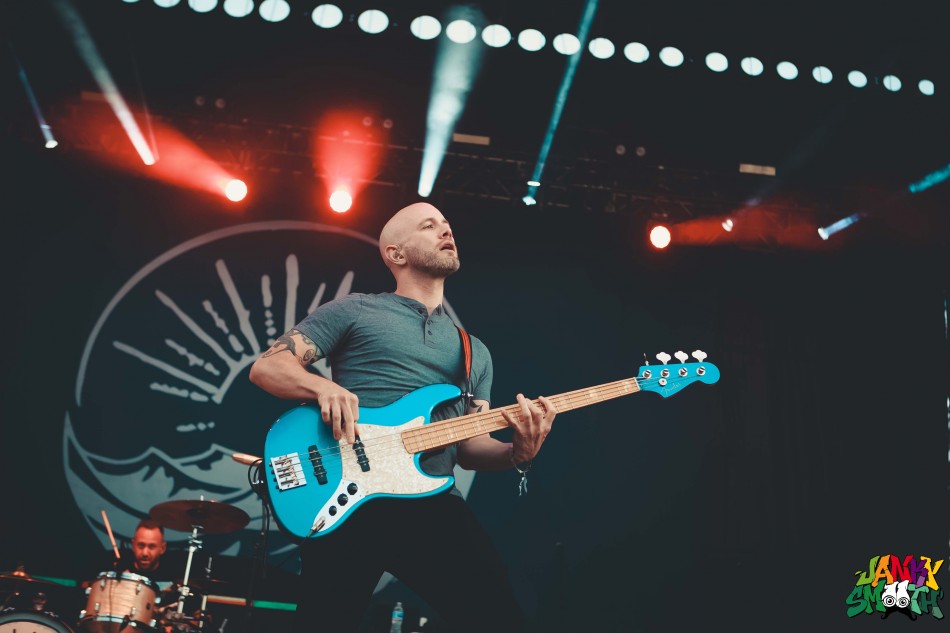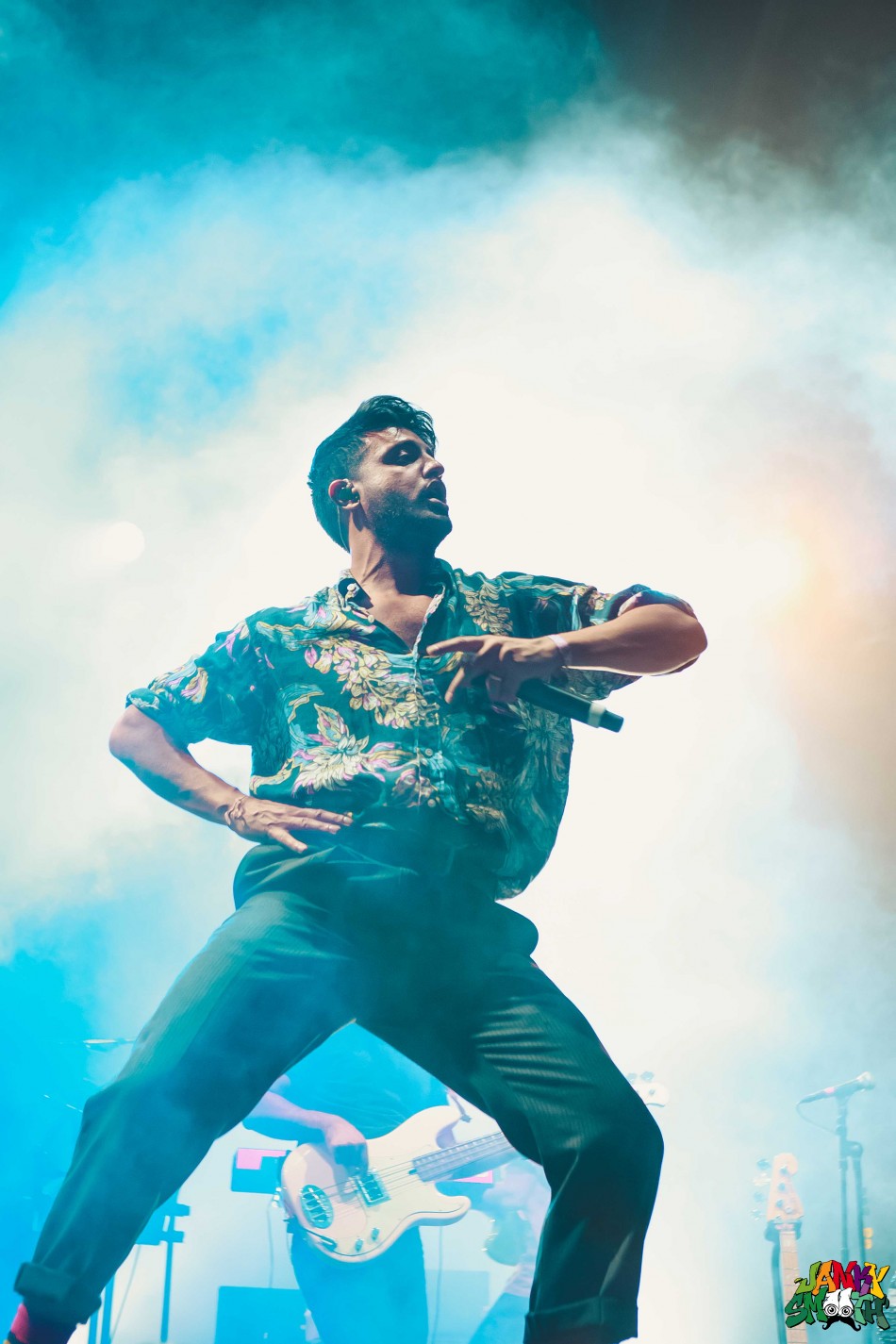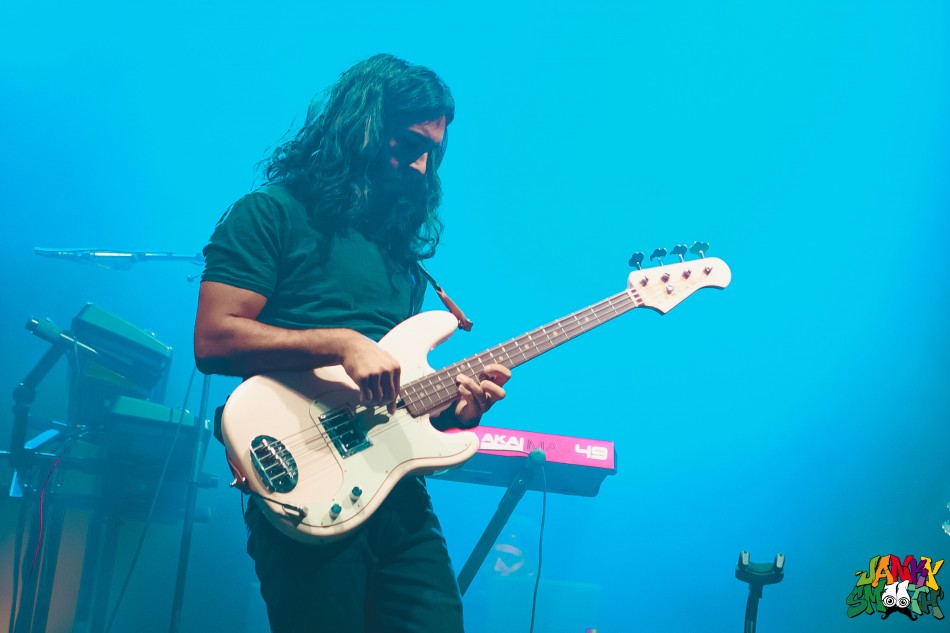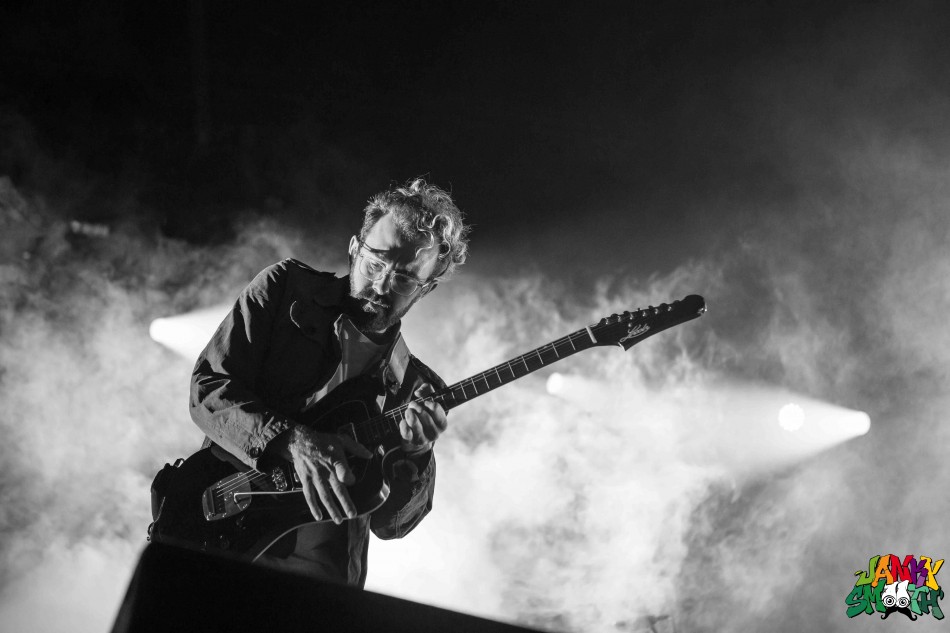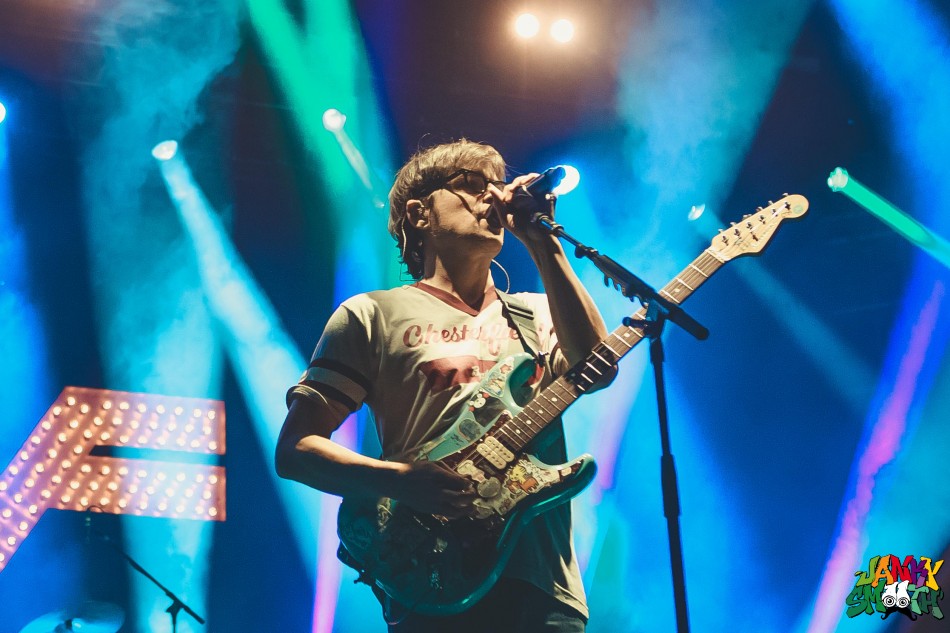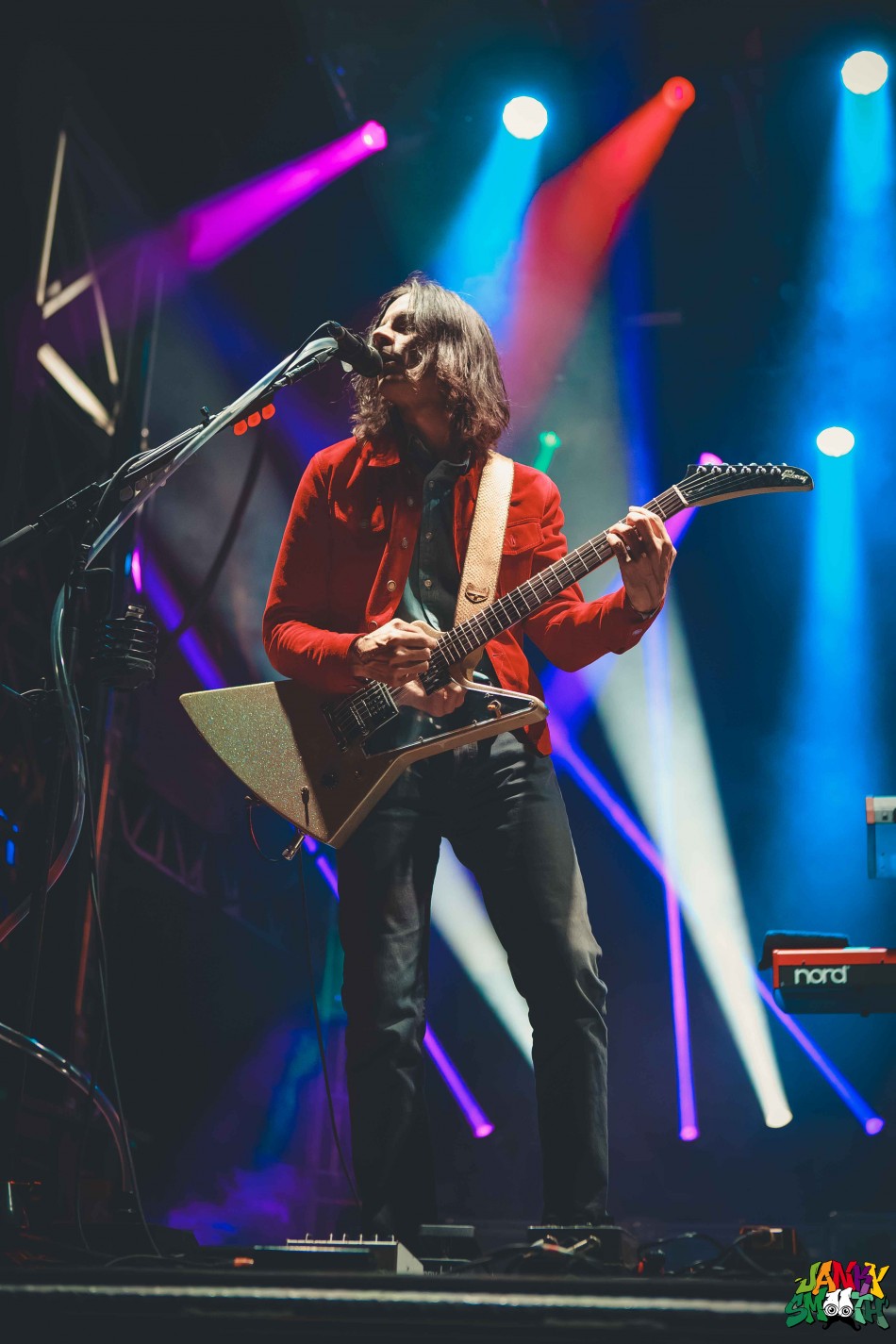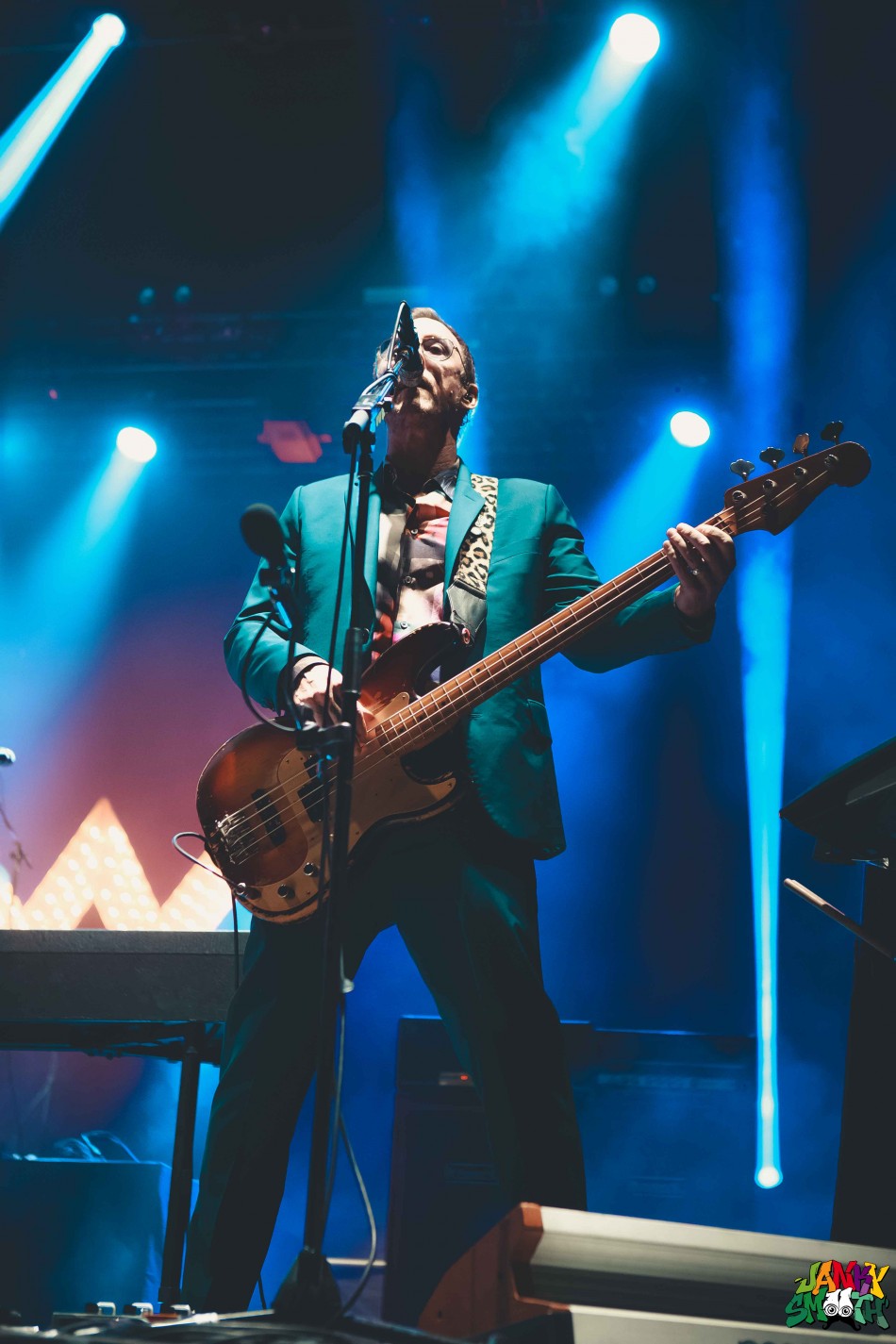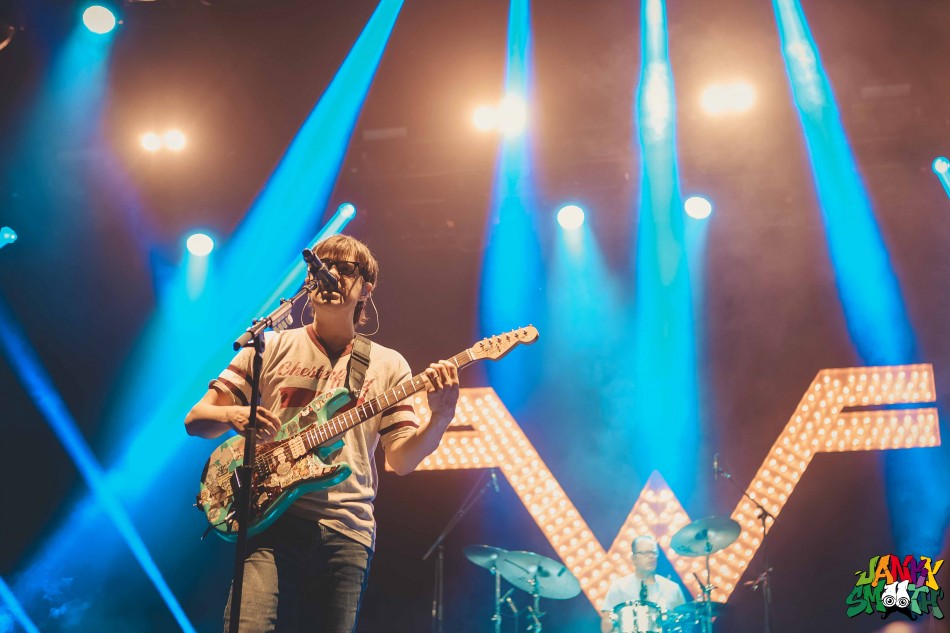 Day 2
I started off the day with Gary Numan for the first few songs, but quickly ran over to see Reignwolf, who put on a rocking set. Other notable acts from the afternoon included Wolfmother and Twin Peaks, drawing in big crowds despite the heat. Elvis Costello and the Imposters were a performance I was excited for (even though I couldn't photograph him due to restrictions). I picked a spot in the grass way in the back and just relaxed for a while listening to his set. Another highlight of the day was seeing The Voidz. This set was slightly more chill than others, there wasn't any of the the intense crowd surfing that nearly took me out at other sets, so it was a nice change of pace.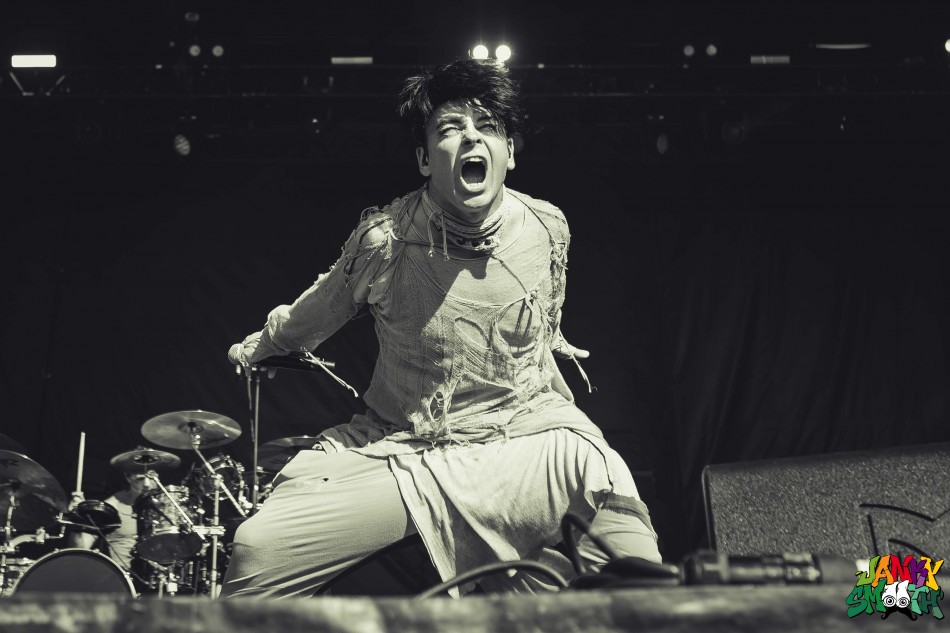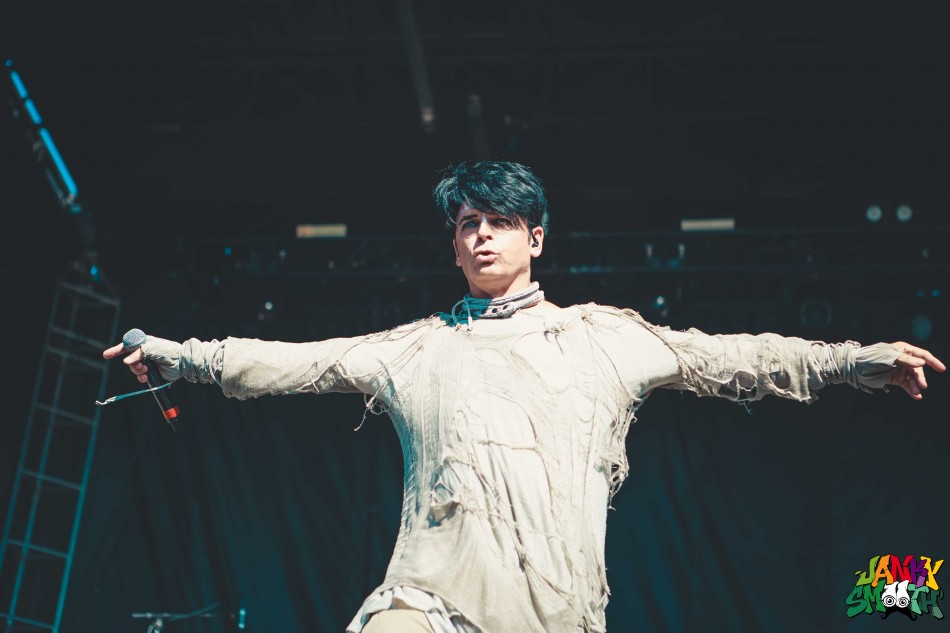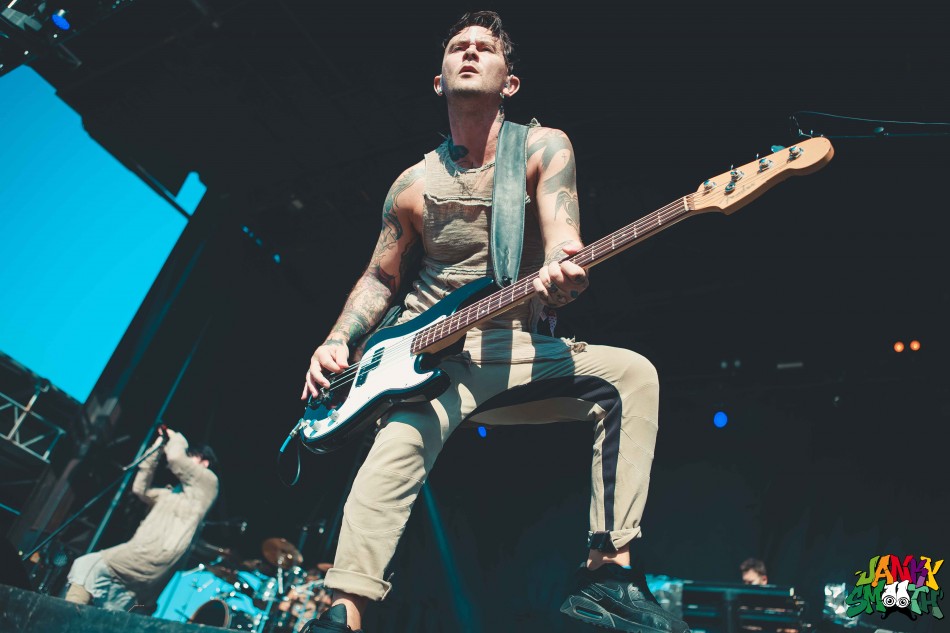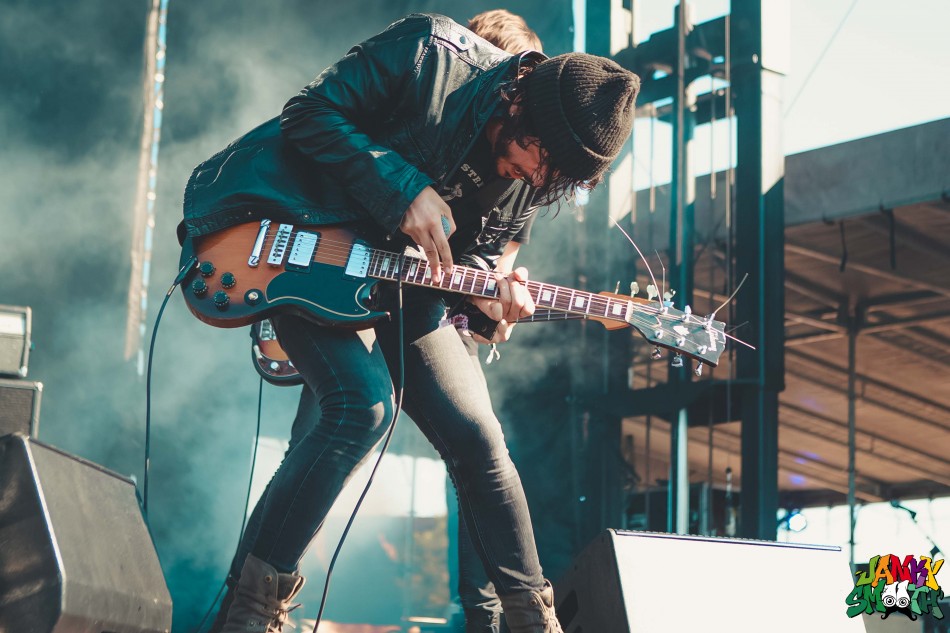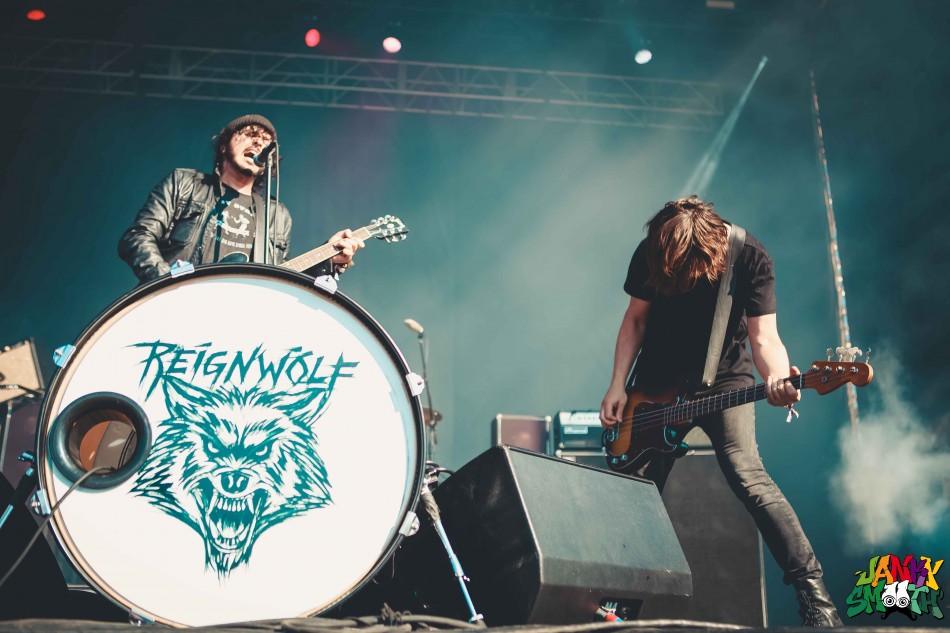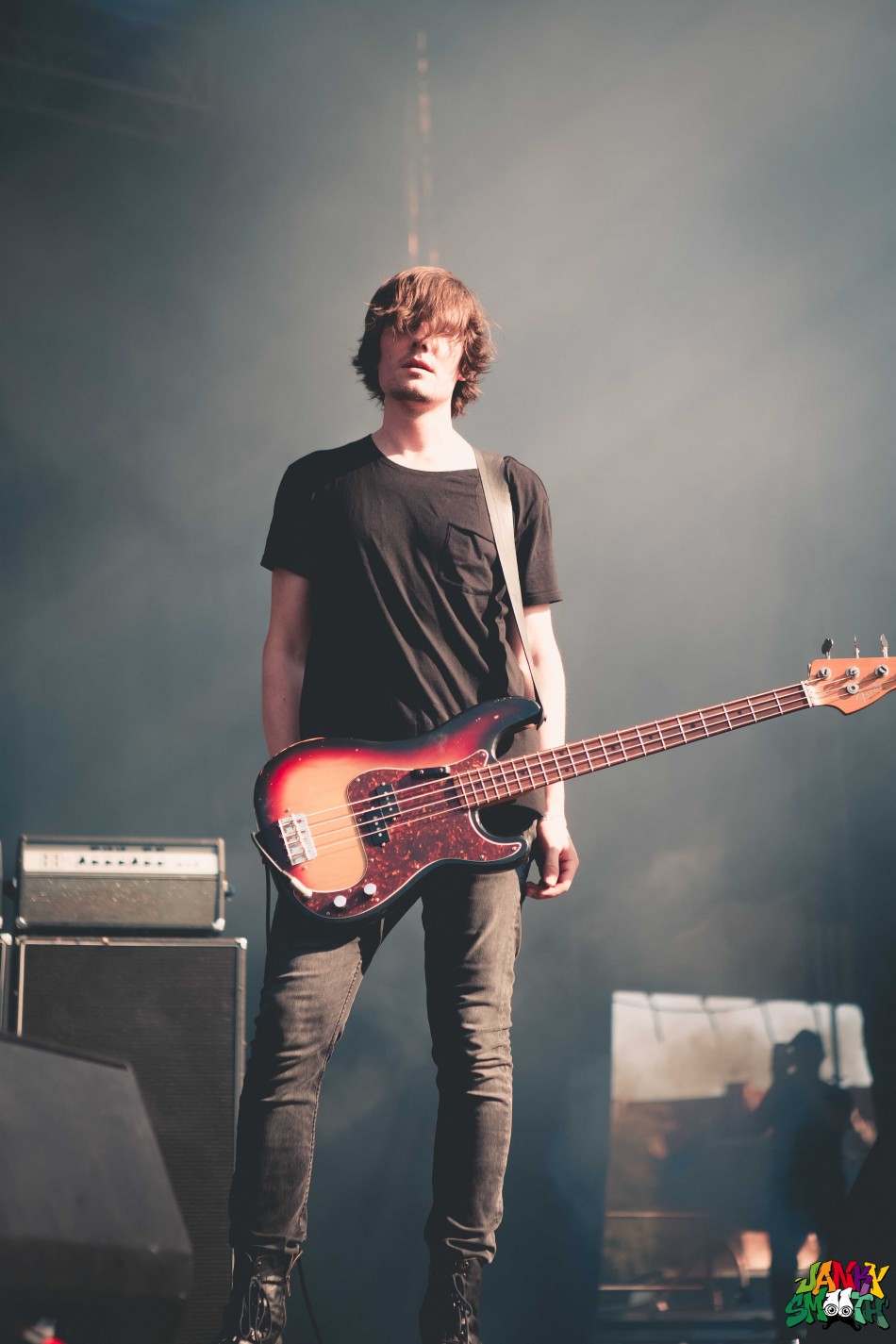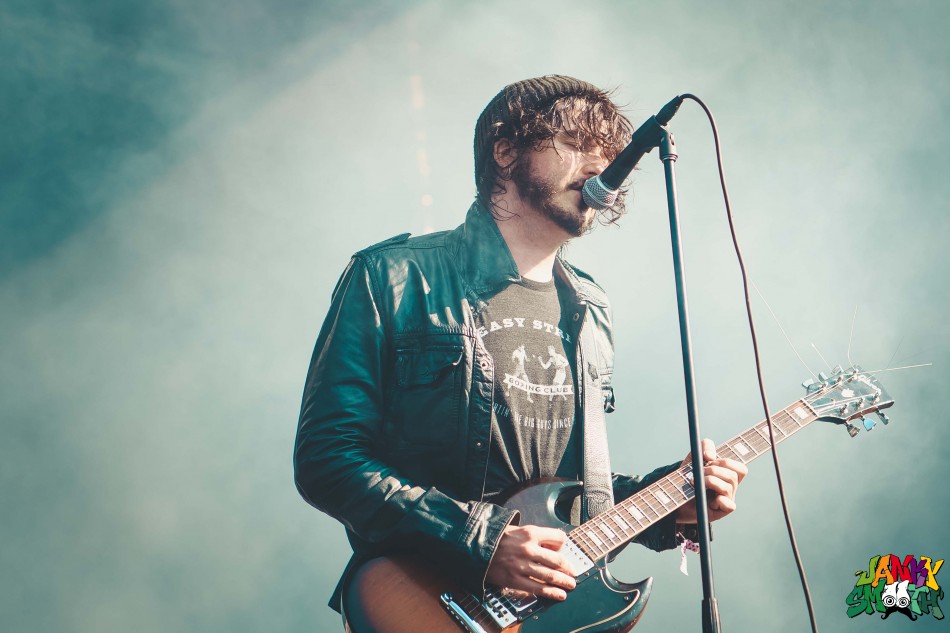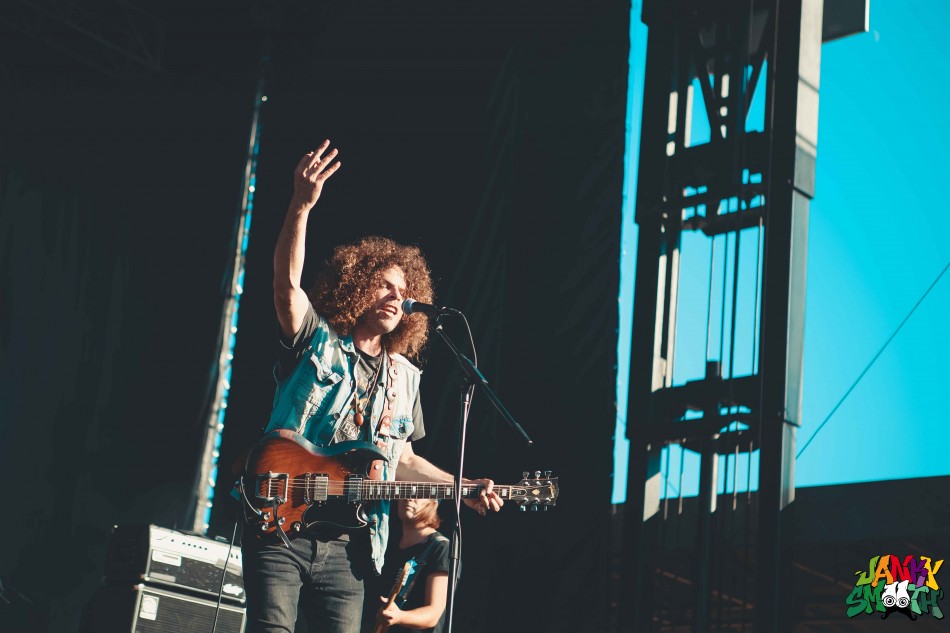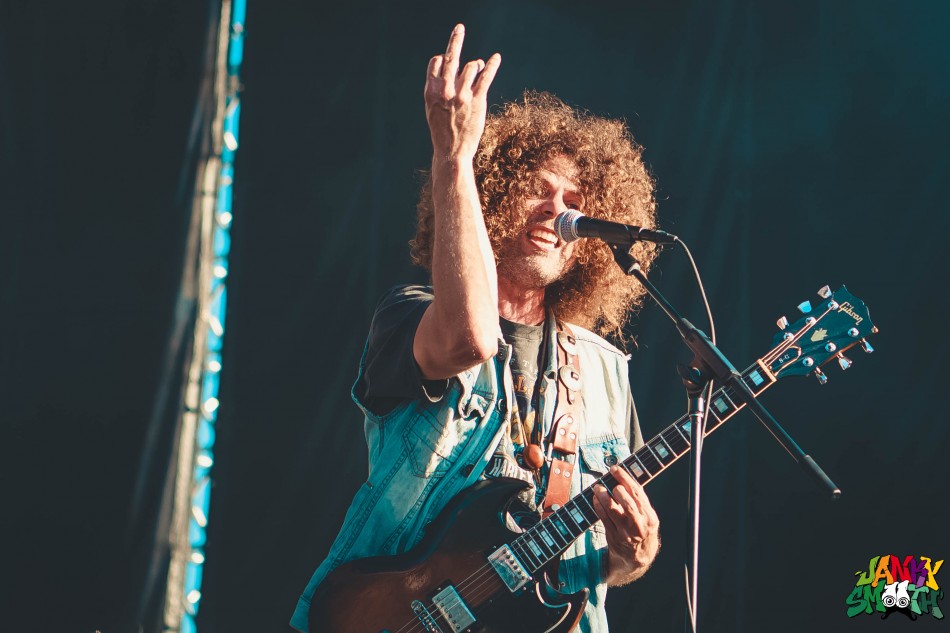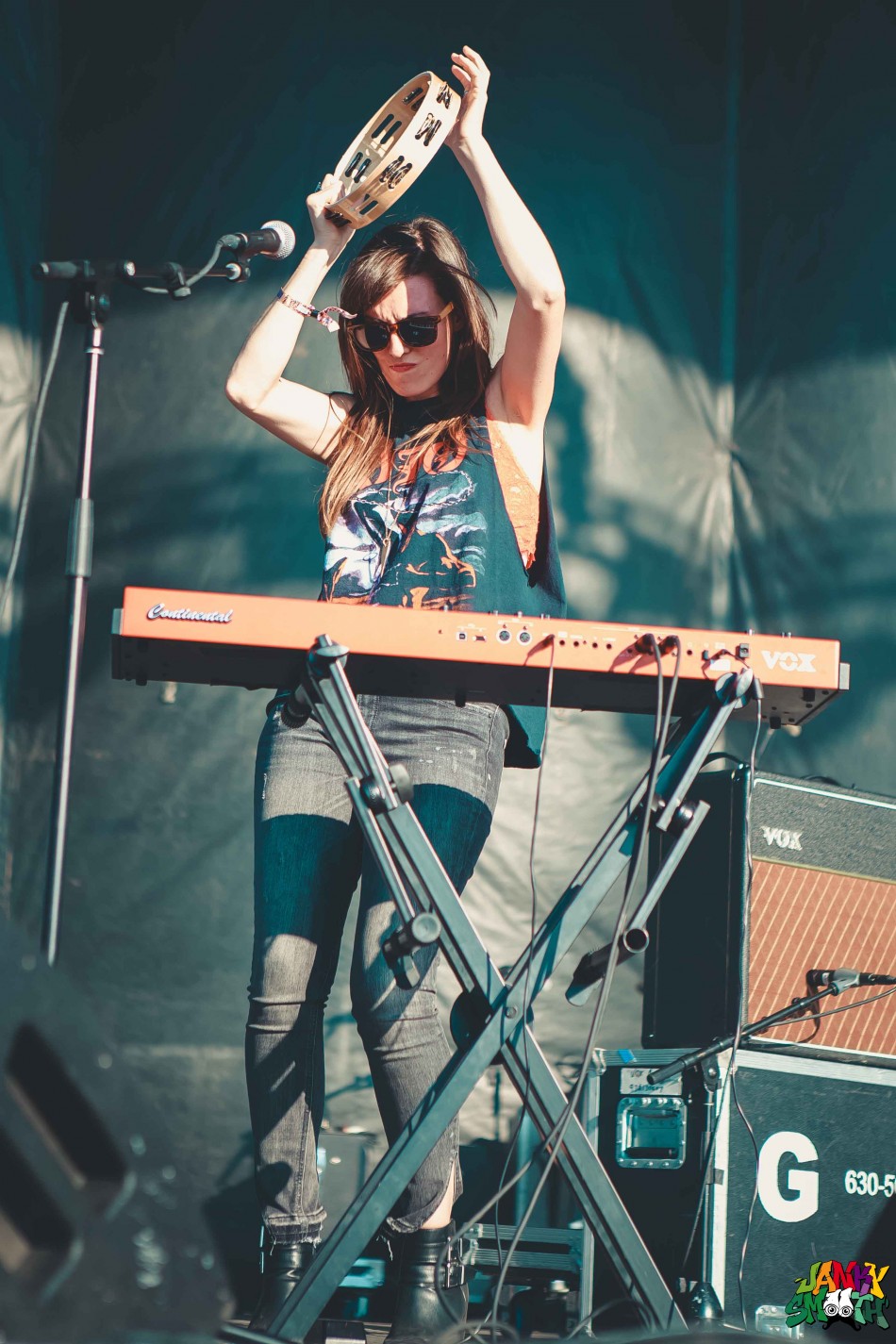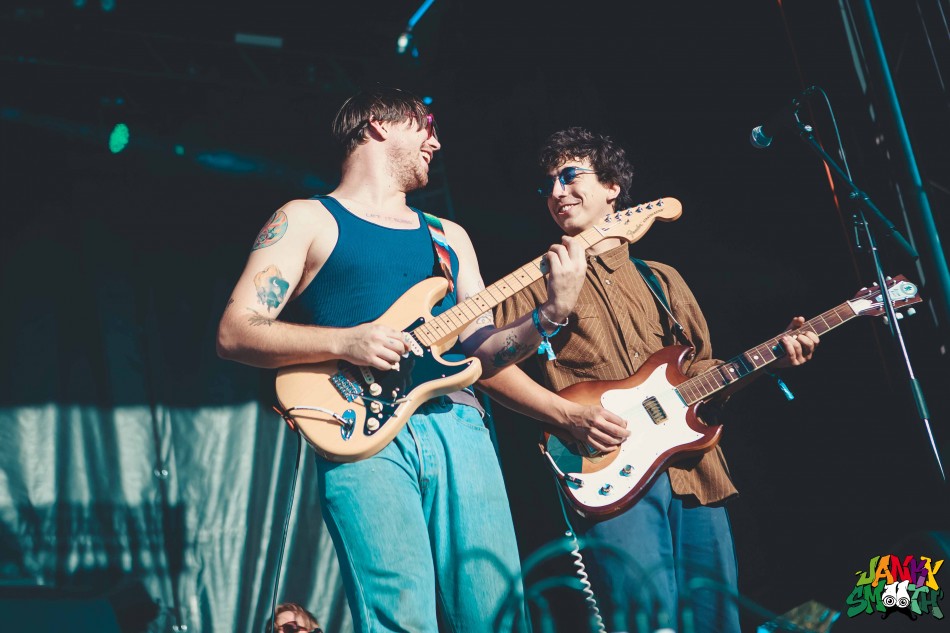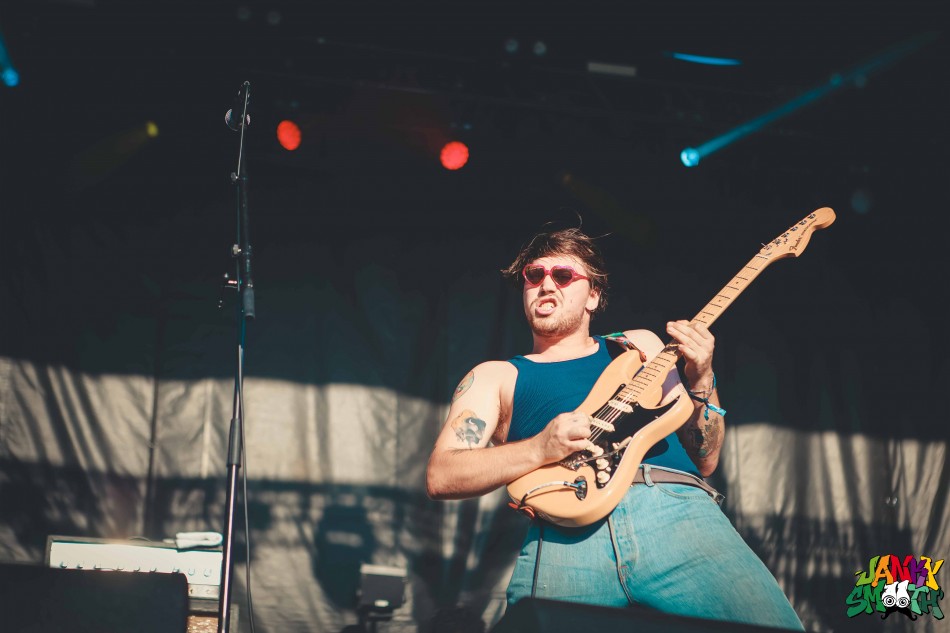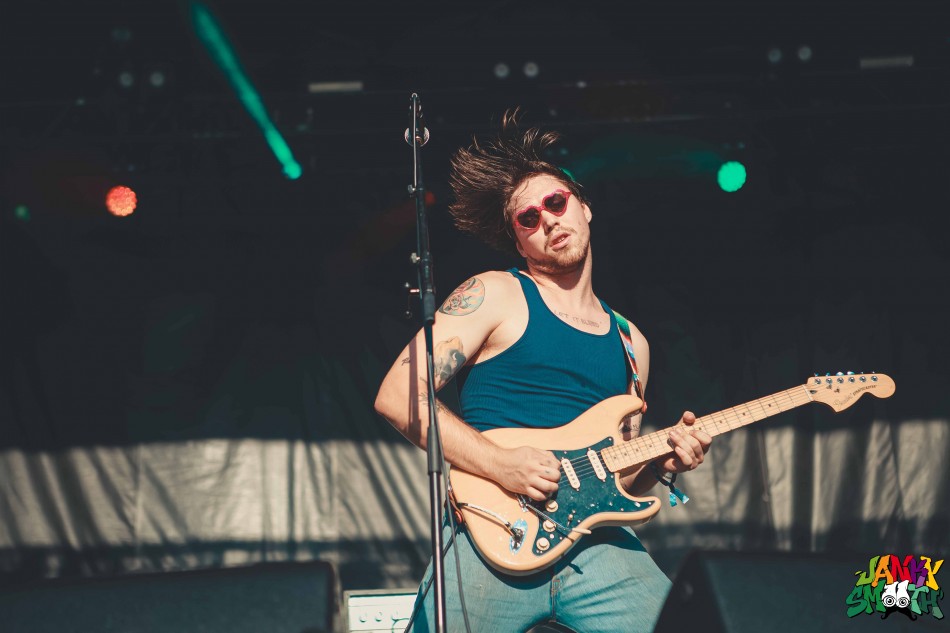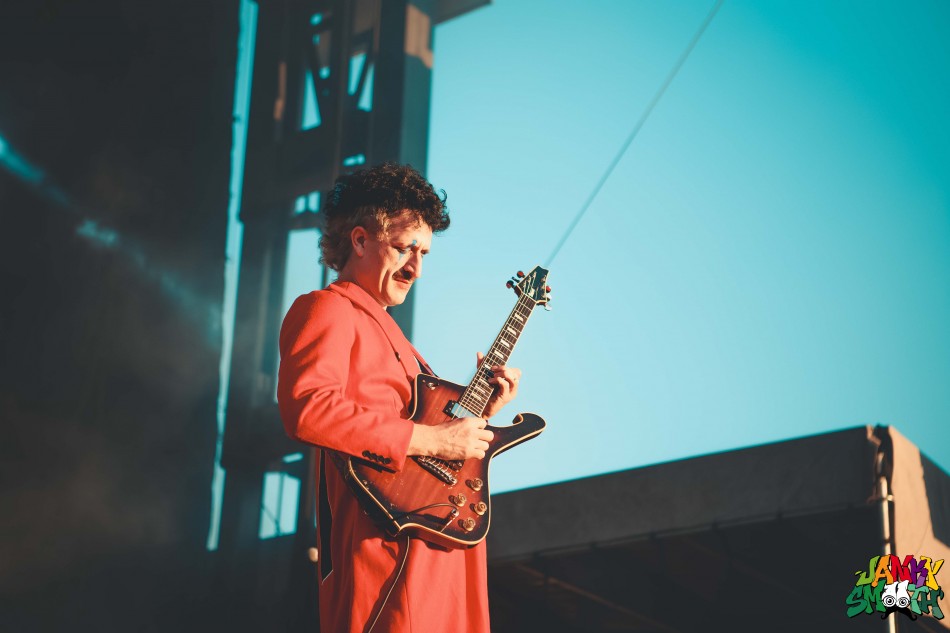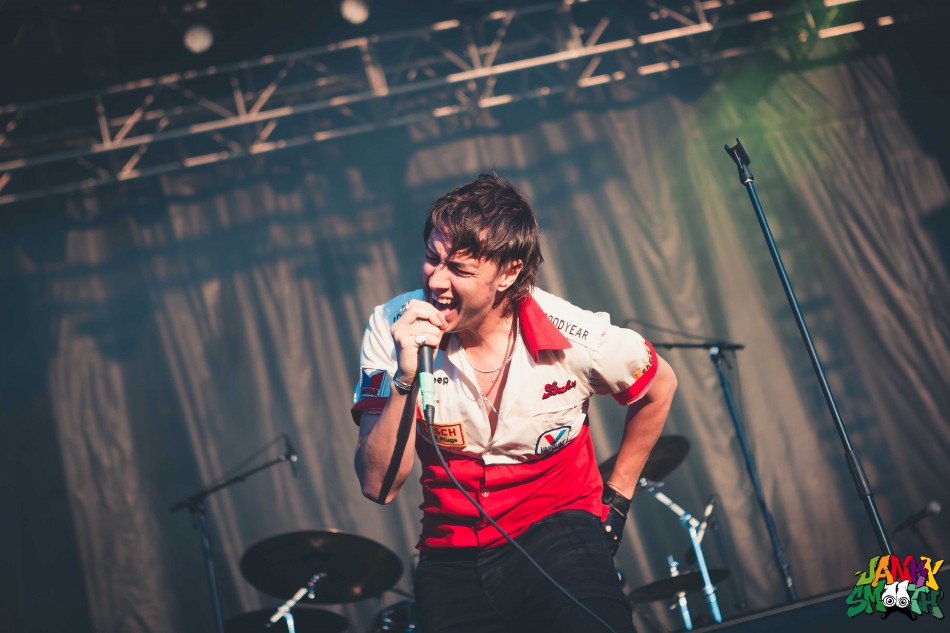 After stopping over to see Killing Joke and enjoying the amazing facial expressions and stage presence of frontman Jaz Coleman, I made my way over to Interpol. Interpol was one of the major reasons I wanted to attend this festival, and I loved every second of their time on stage. They started off with "Not Even Jail" and covered a variety of songs, new and old. It was difficult to tear myself away from them, but I was determined to get some shots of The Jesus Lizard. The Jesus Lizard absolutely killed their set. Frontman David Yow kicked off the set by immediately jumping into the crowd before even singing a word. If you ever get the chance, this is a band you should be sure to catch live.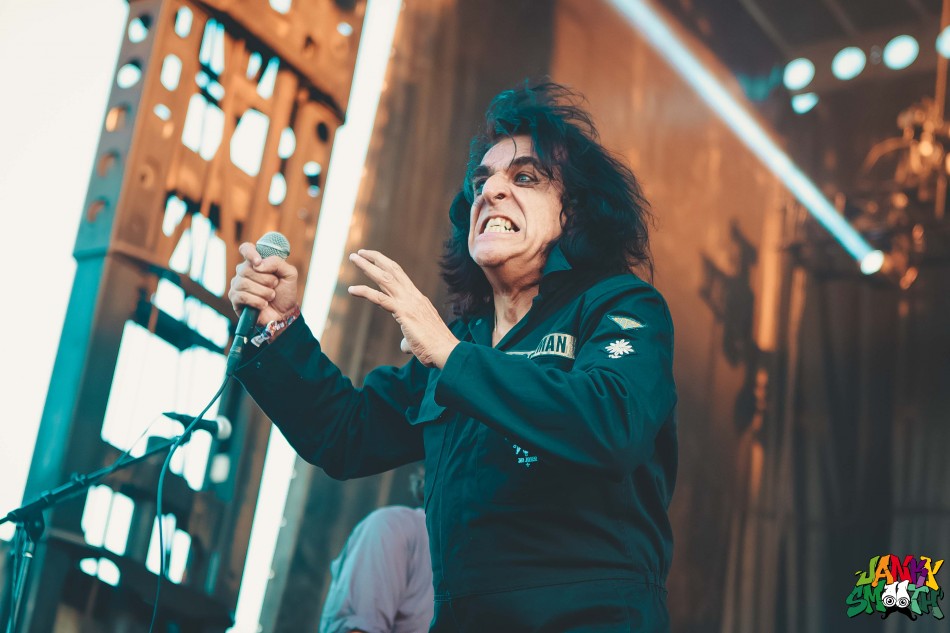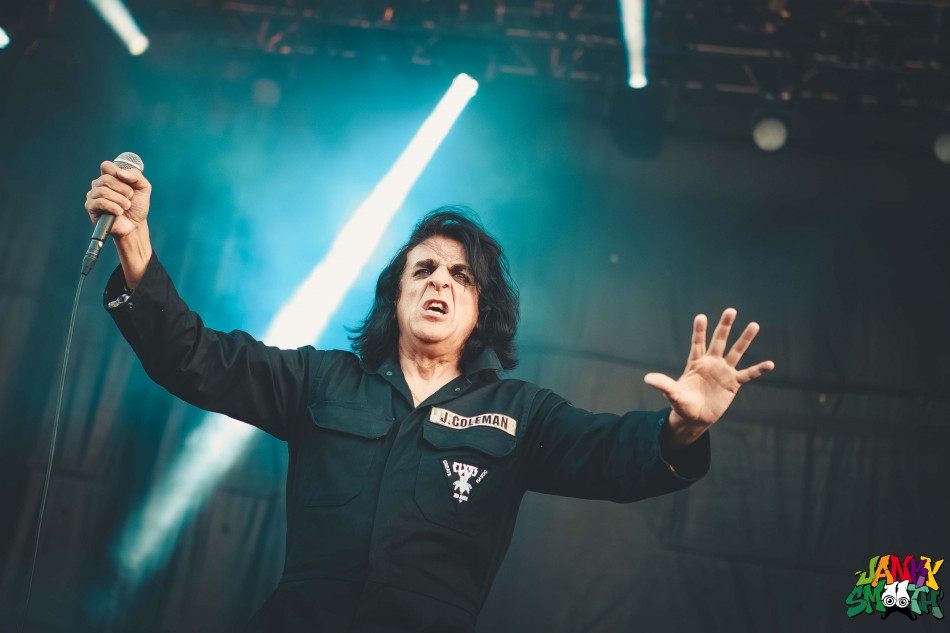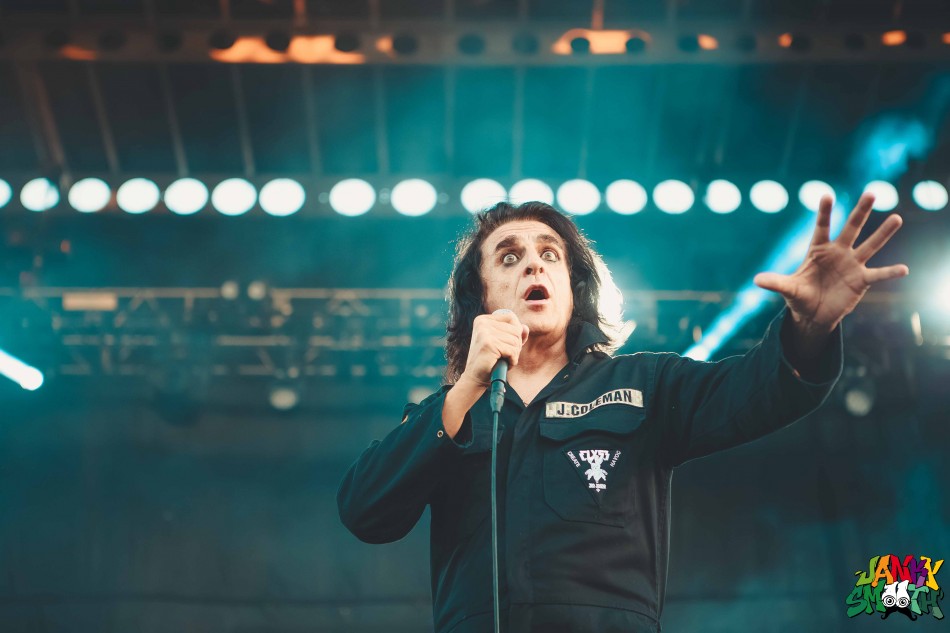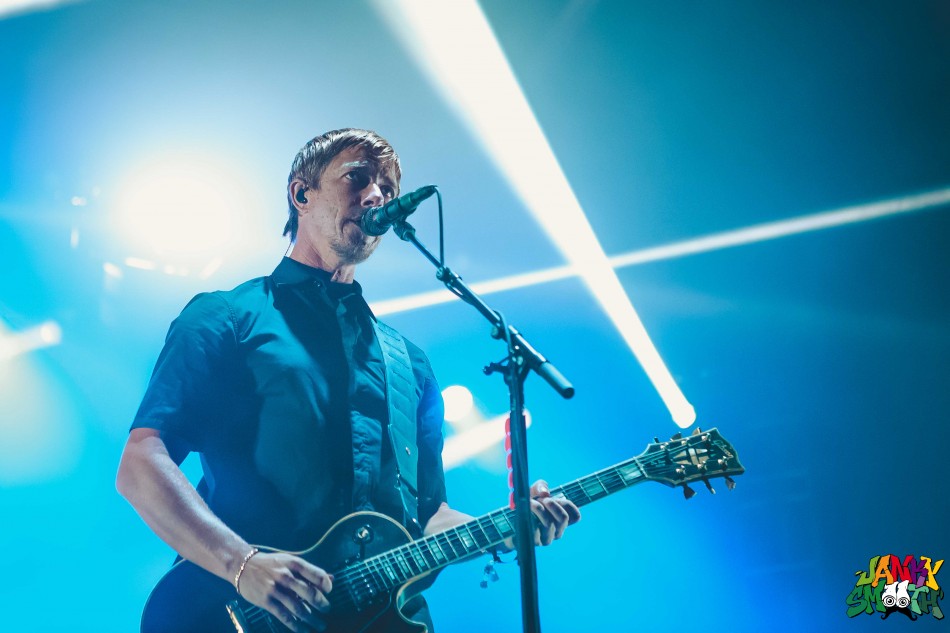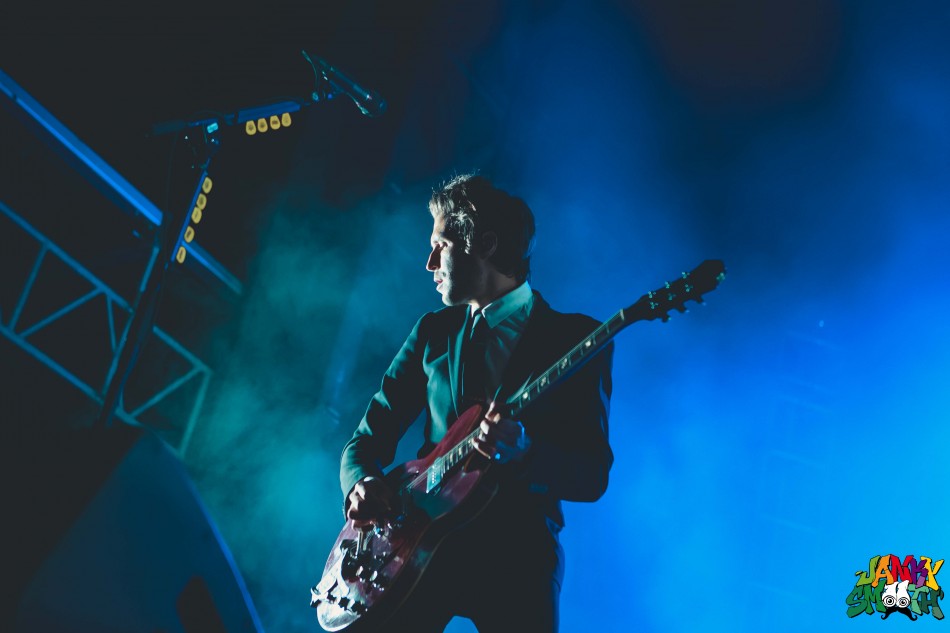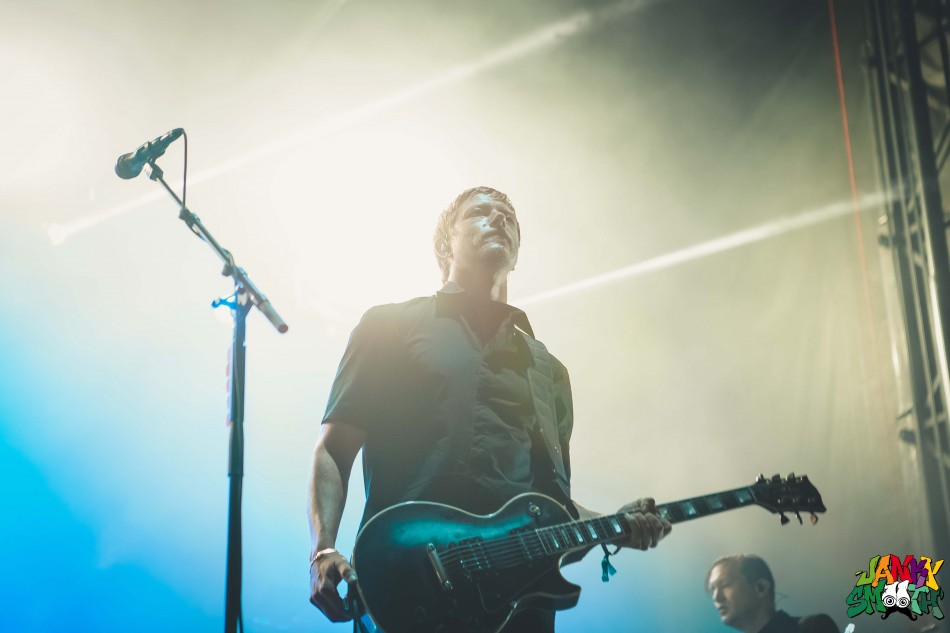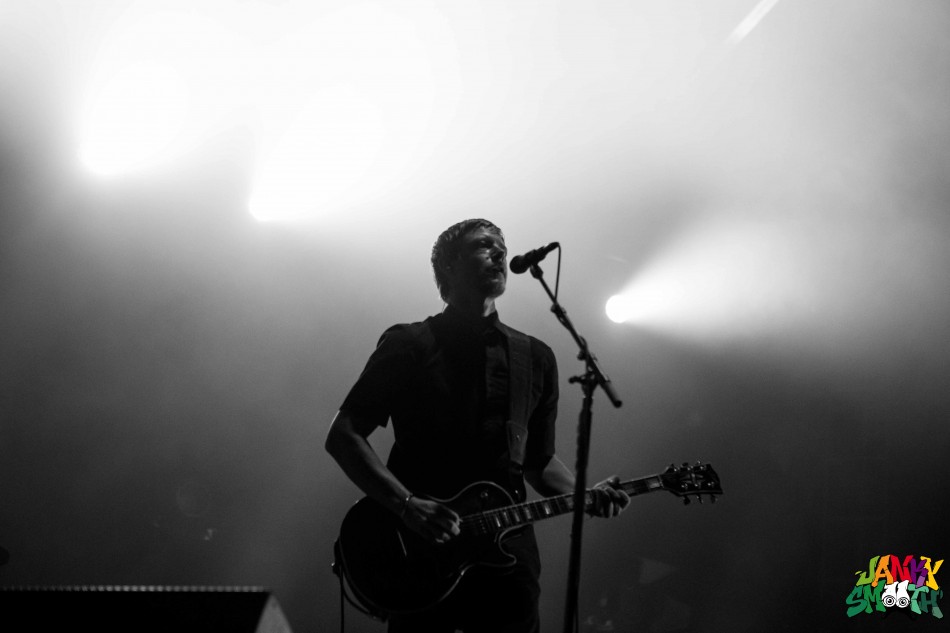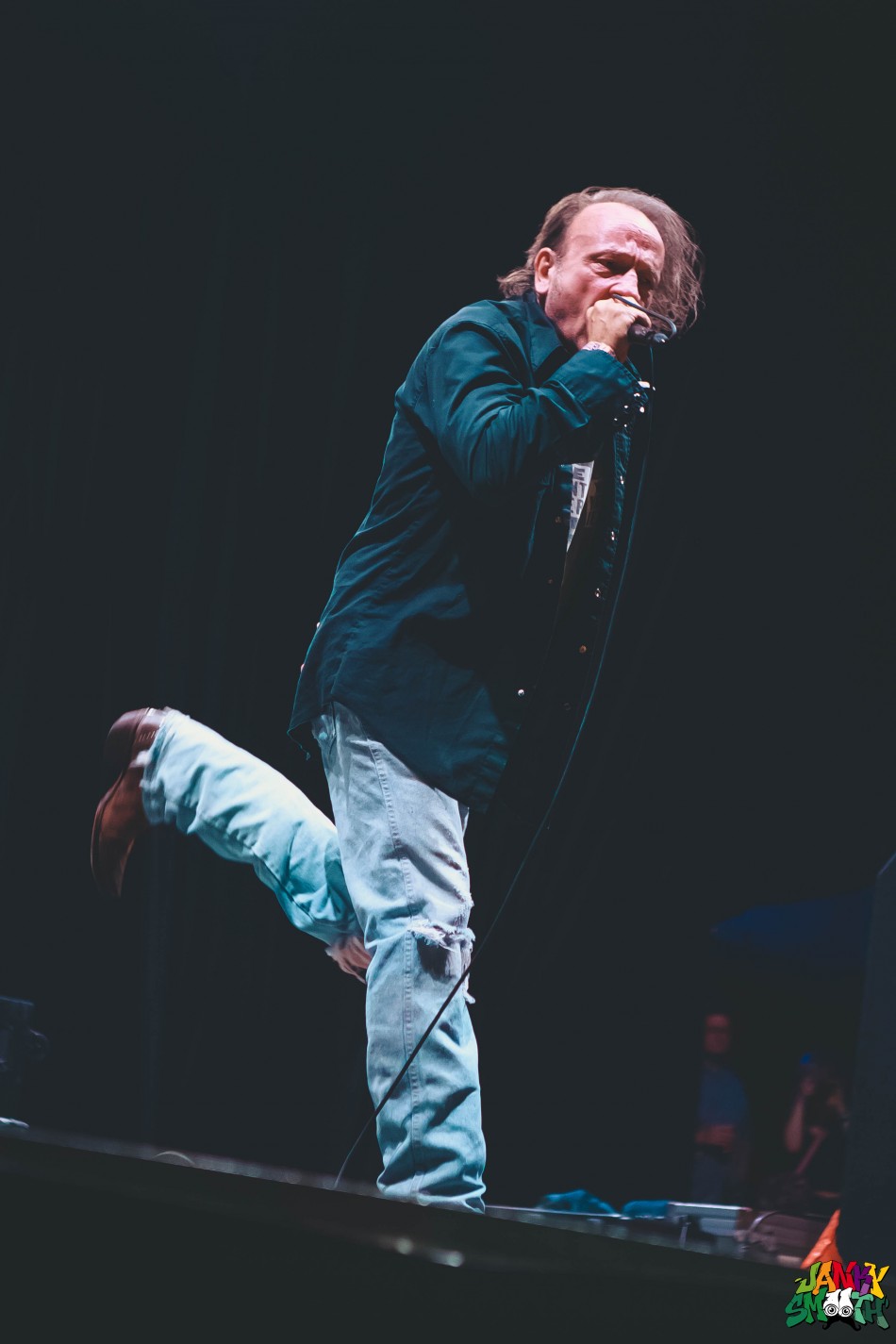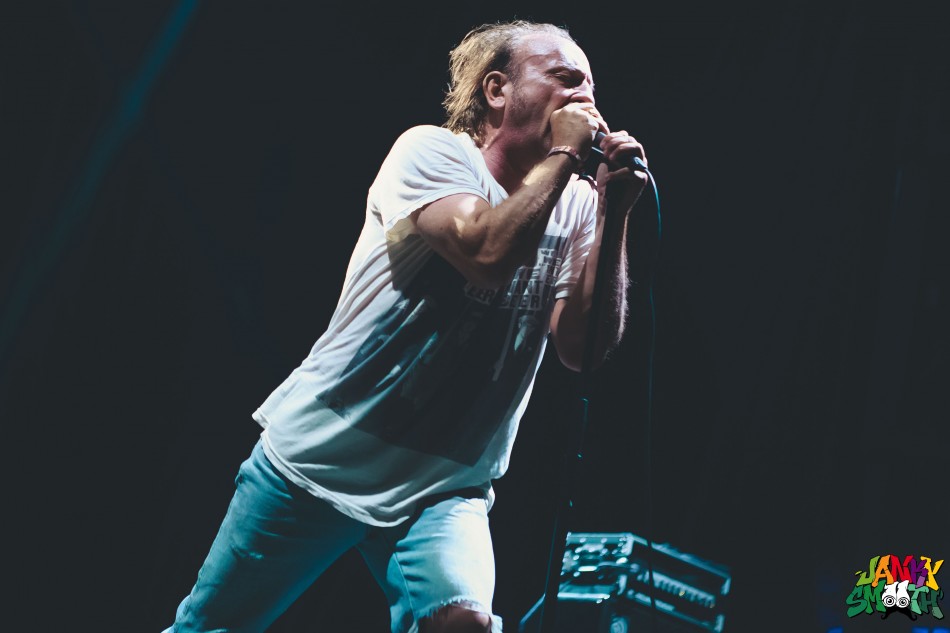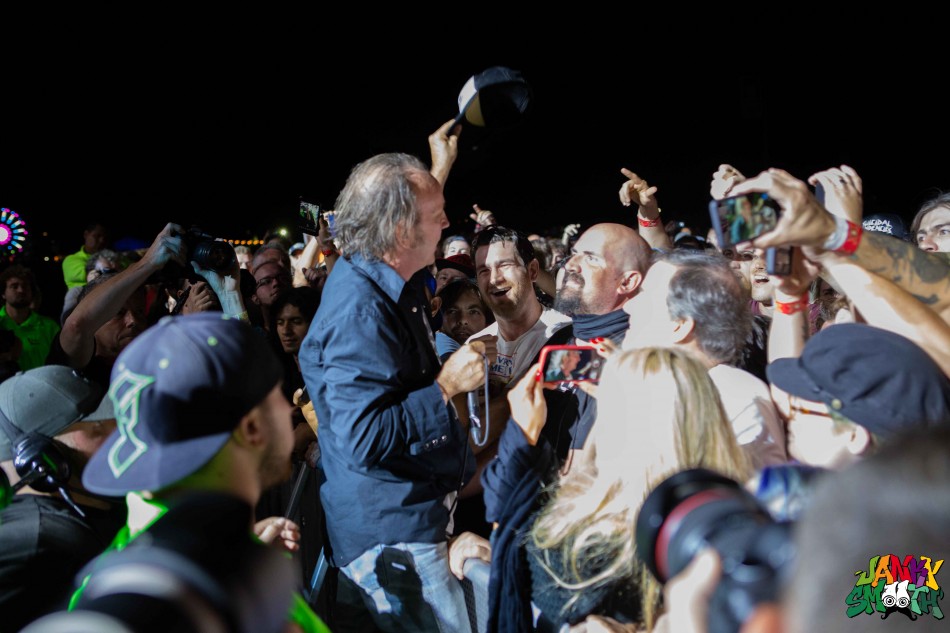 After being in awe of the Jesus Lizard, I found a nice spot to hang out for Beck. I thoroughly enjoyed his set and stayed till the very end, only to duck out for a bit of Andrew WK. Beck always puts on an astounding performance and no doubt has the best dance moves and stage presence of the entire weekend. Beck's set was a perfect blend of slower acoustic songs, and more upbeat songs that made everyone dance, which was vastly different from Andrew WK in which everyone was definitely partying hard as evidenced by the steady stream of crowd surfers making their way to the stage. These last two acts were a great way to close out the second day of the festival.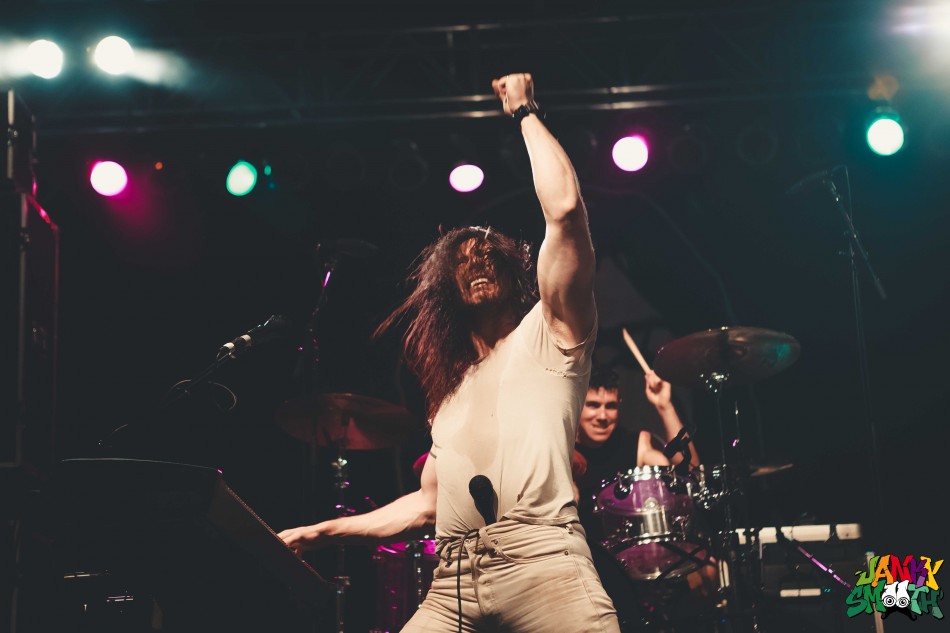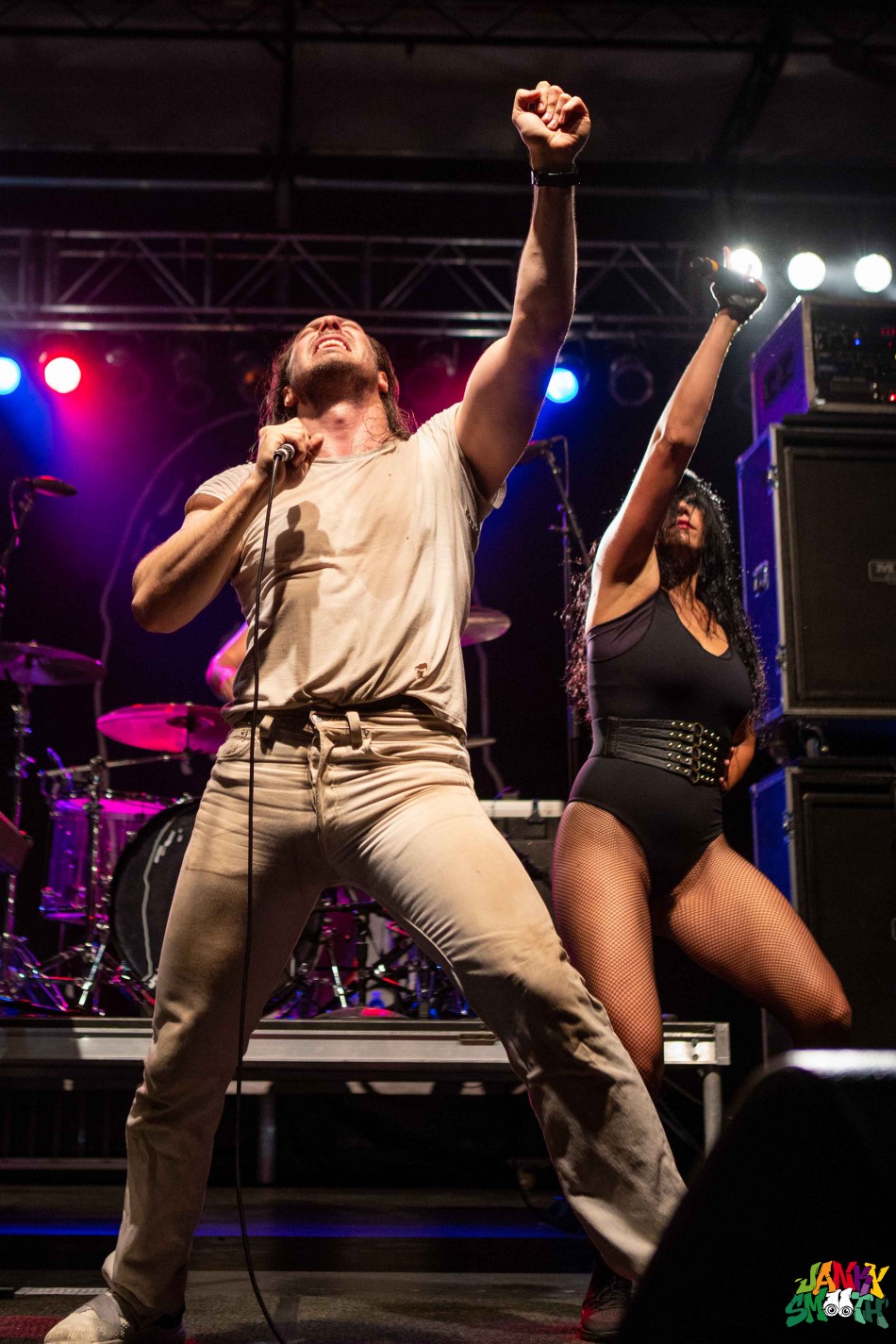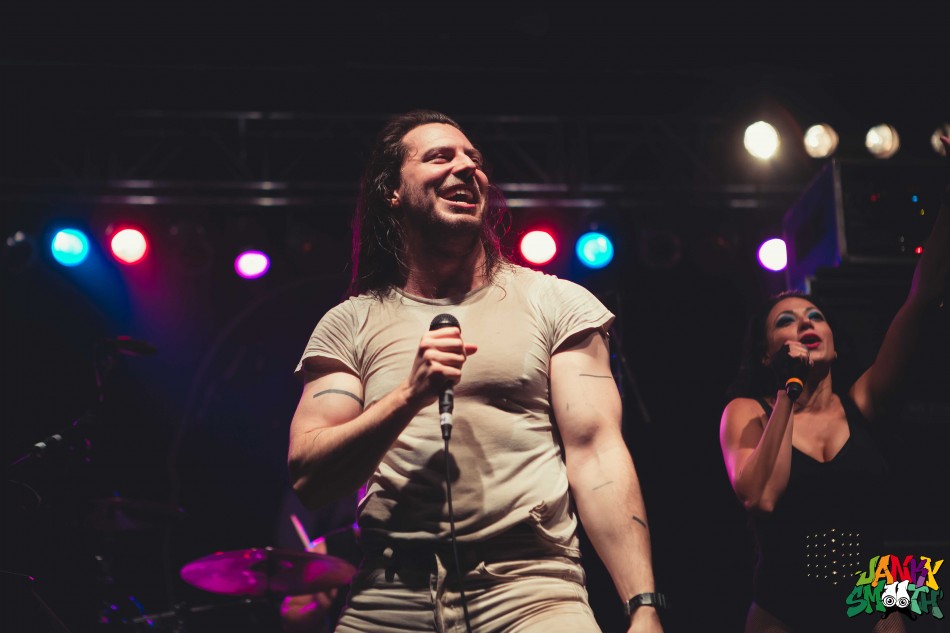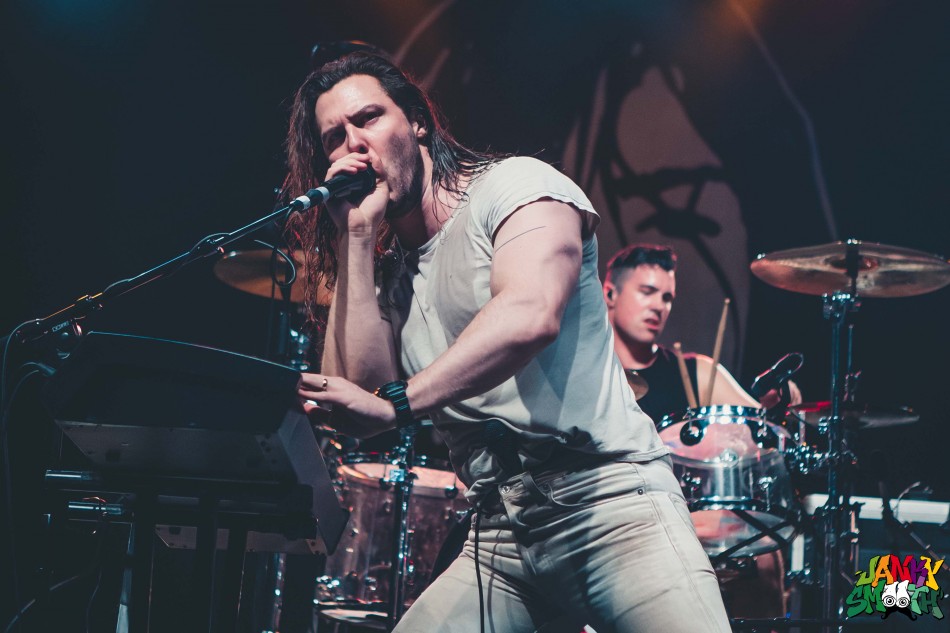 Day 3
I made it a personal mission to catch as many bands as I could on Day 3, so I spent much of this terribly hot day jumping from stage to stage for photos. My day started out with JD Mcpherson, Fear, and SWMRS. SWMRS was a pleasant surprise for me since I wasn't familiar with them prior to their set. Their fans are incredibly dedicated and were screaming lyrics throughout the set, and of course dozens of crowd surfers made their way through the crowd. After taking a short break to recharge, I made sure to catch Johnny Marr, who covered a few of my favorite Smiths songs including "Bigmouth Strikes Again" and "How Soon Is Now?"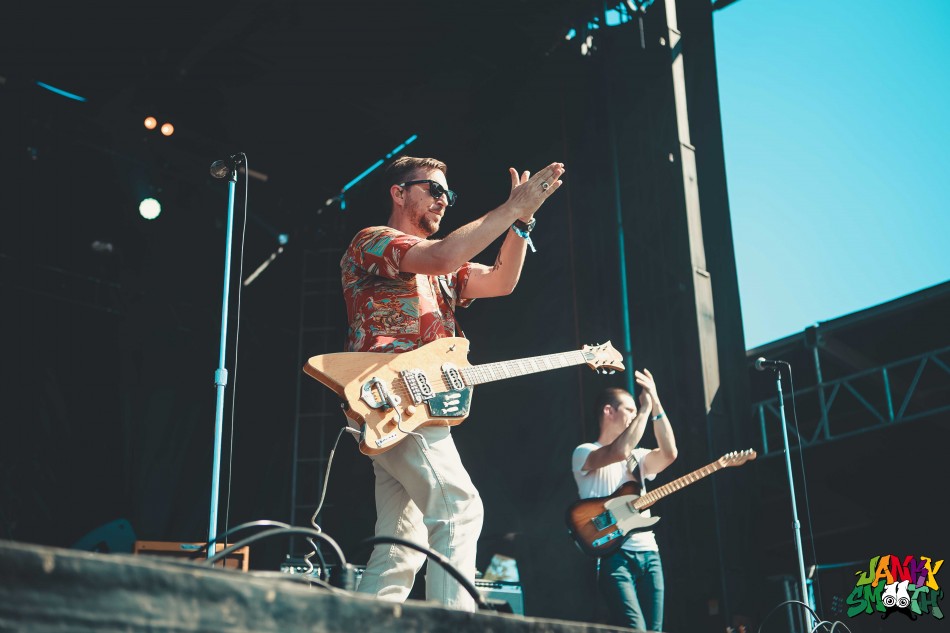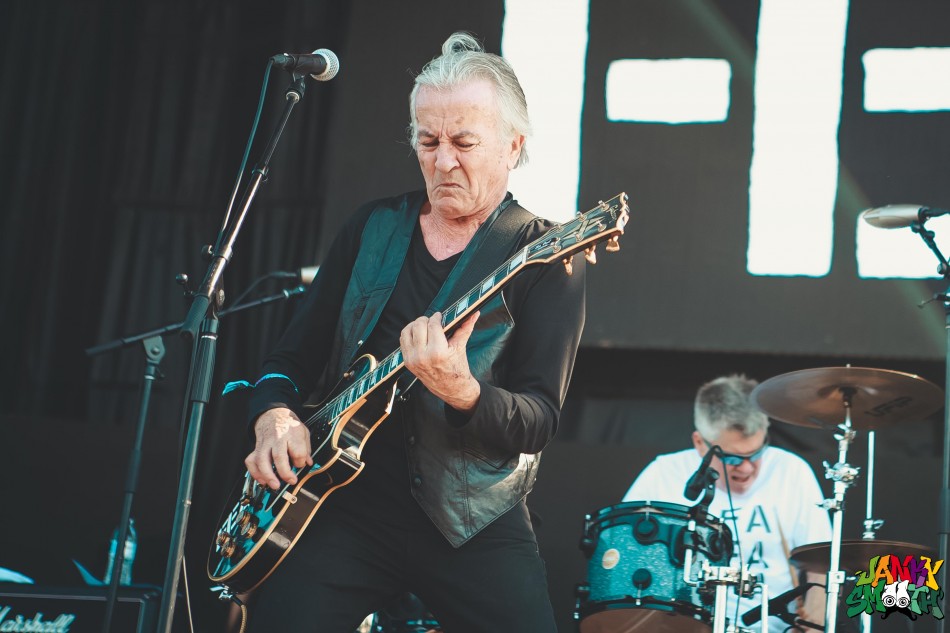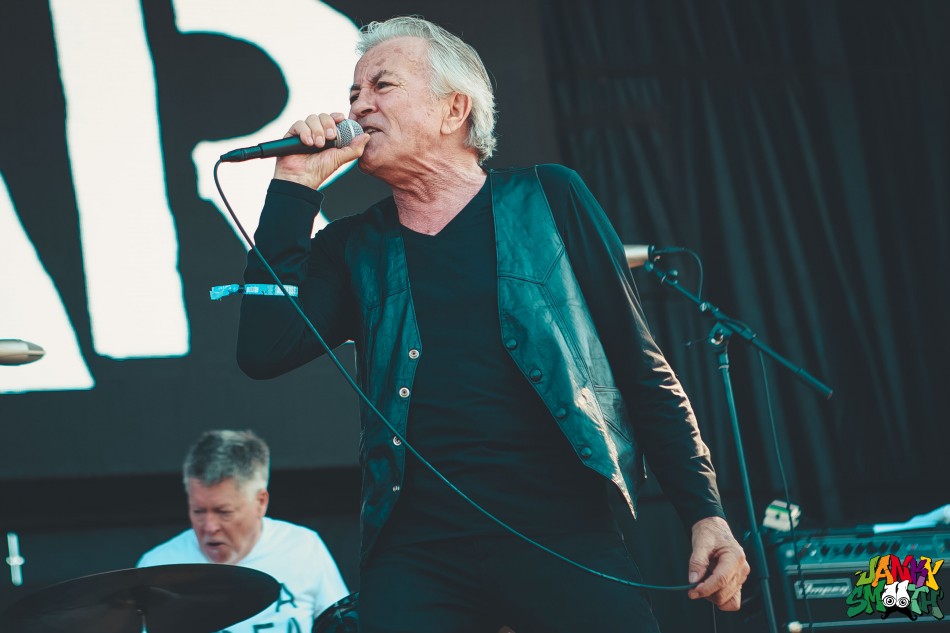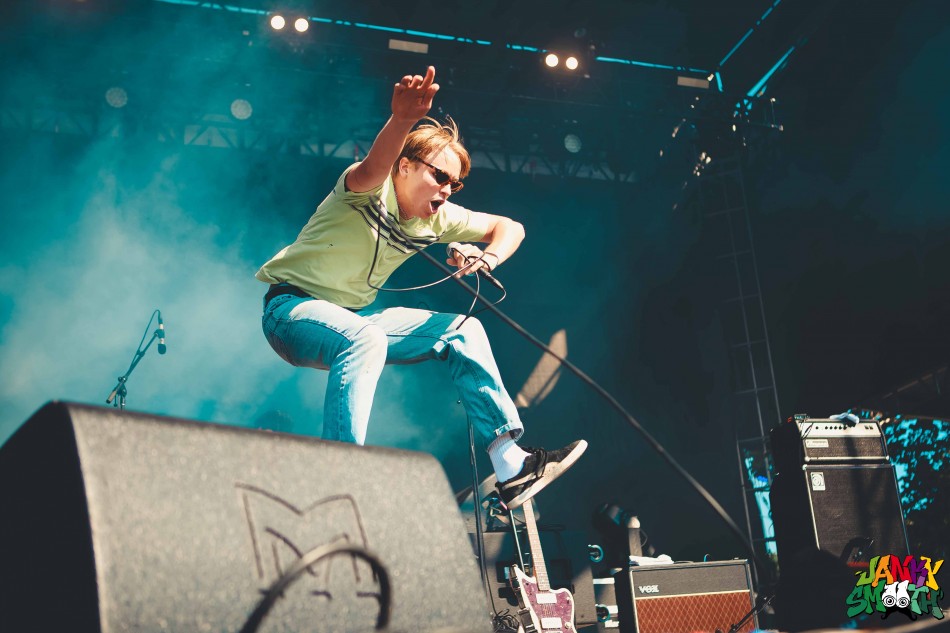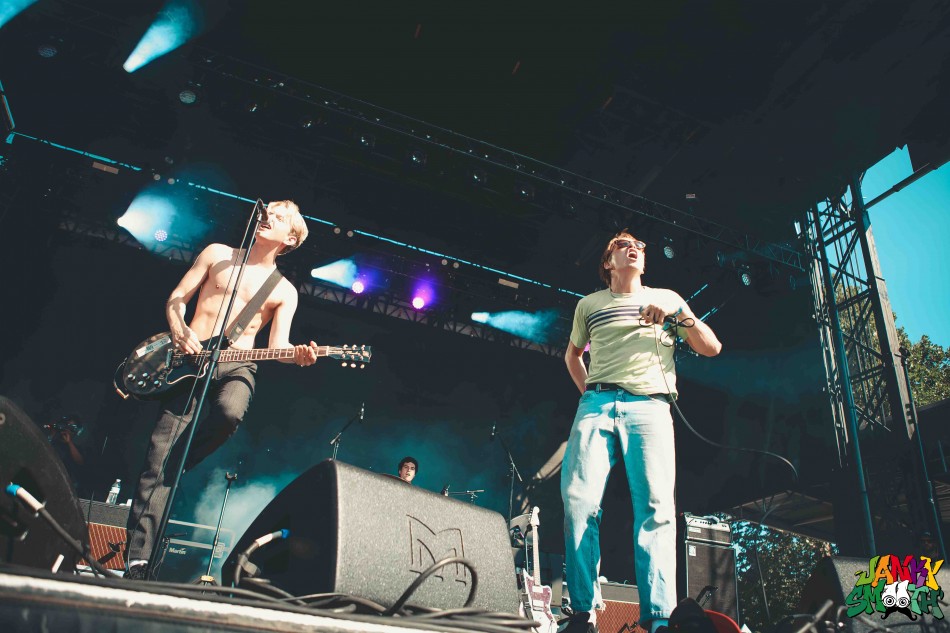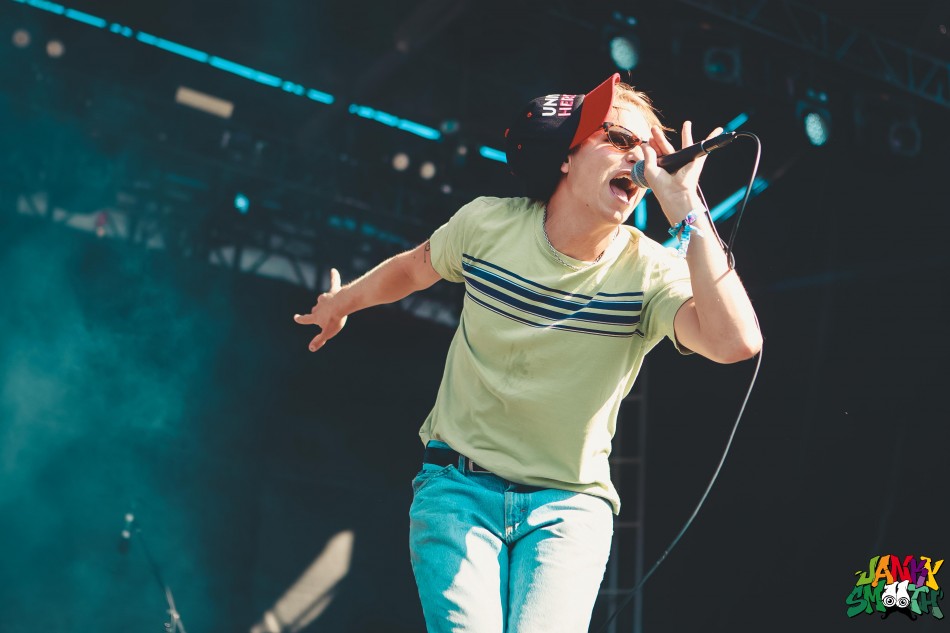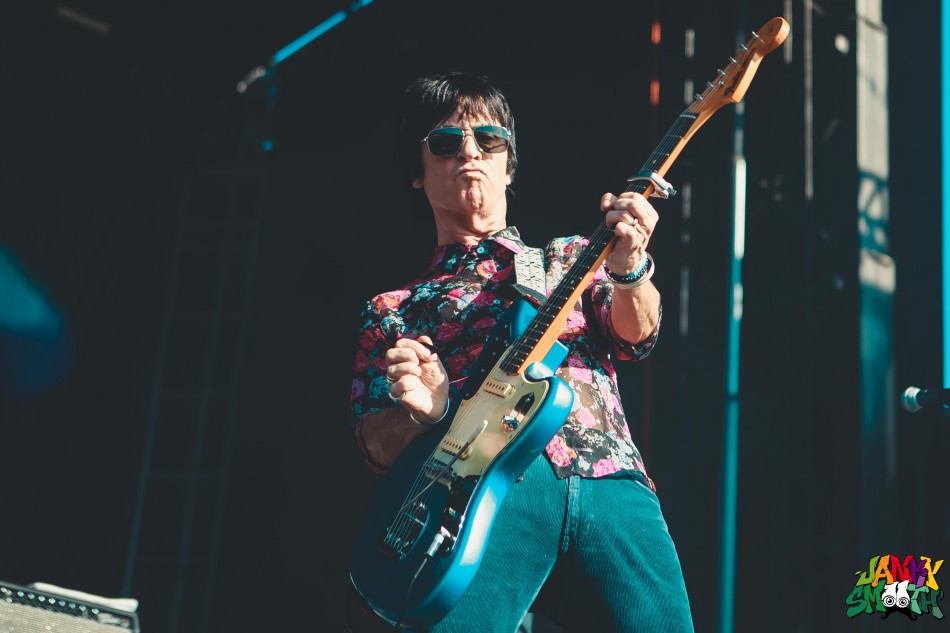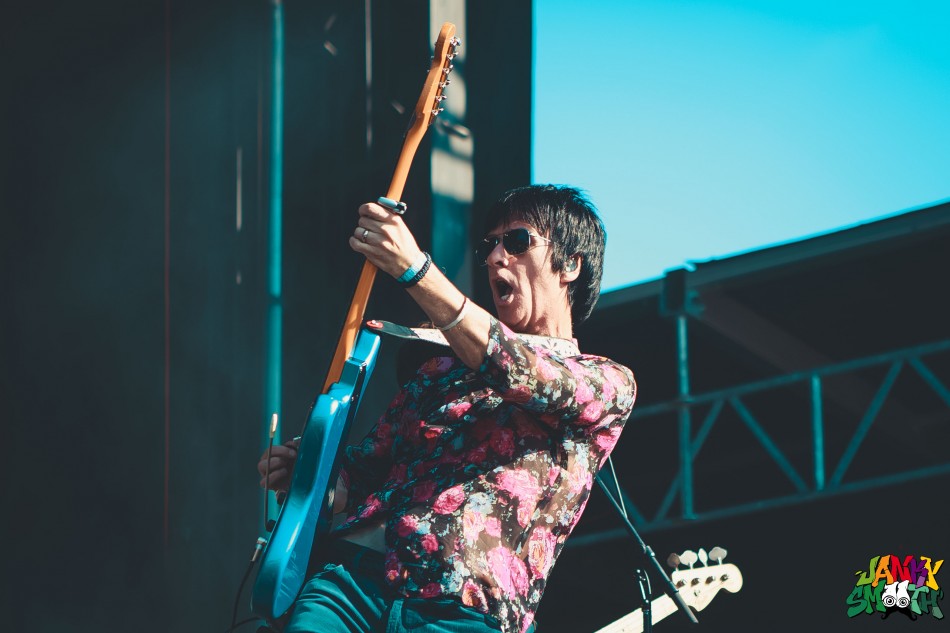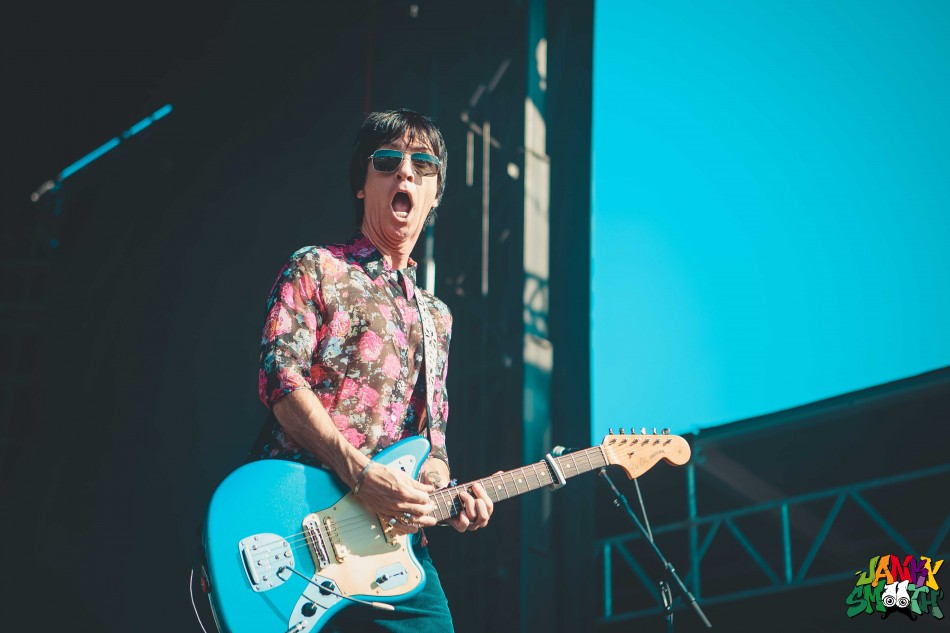 After experiencing Johnny Marr, I was able to catch The Bouncing Souls and Suicidal Tendencies, both of which are bands you must see at some point. A personal cool moment for me was when Greg Attonito, the lead singer of the Bouncing Souls, reached down and picked up the photographers camera next to me and took a picture of him with his own camera, I find it entertaining when artists interact with the photographers.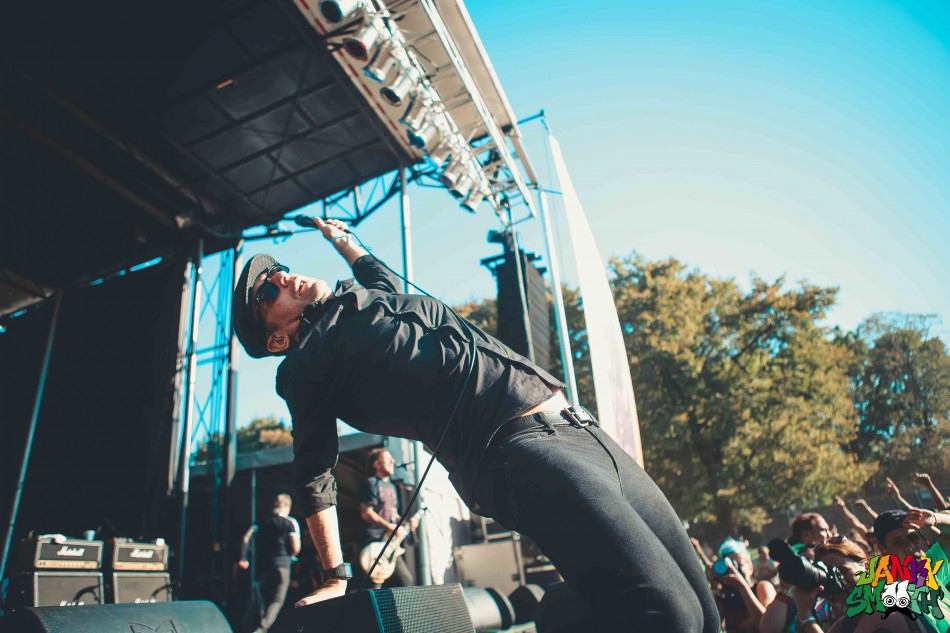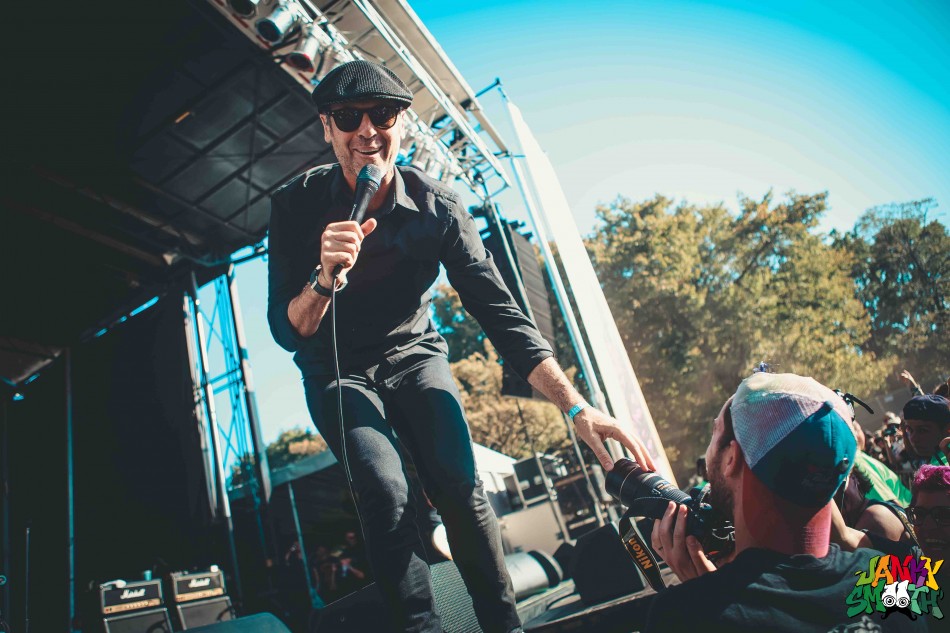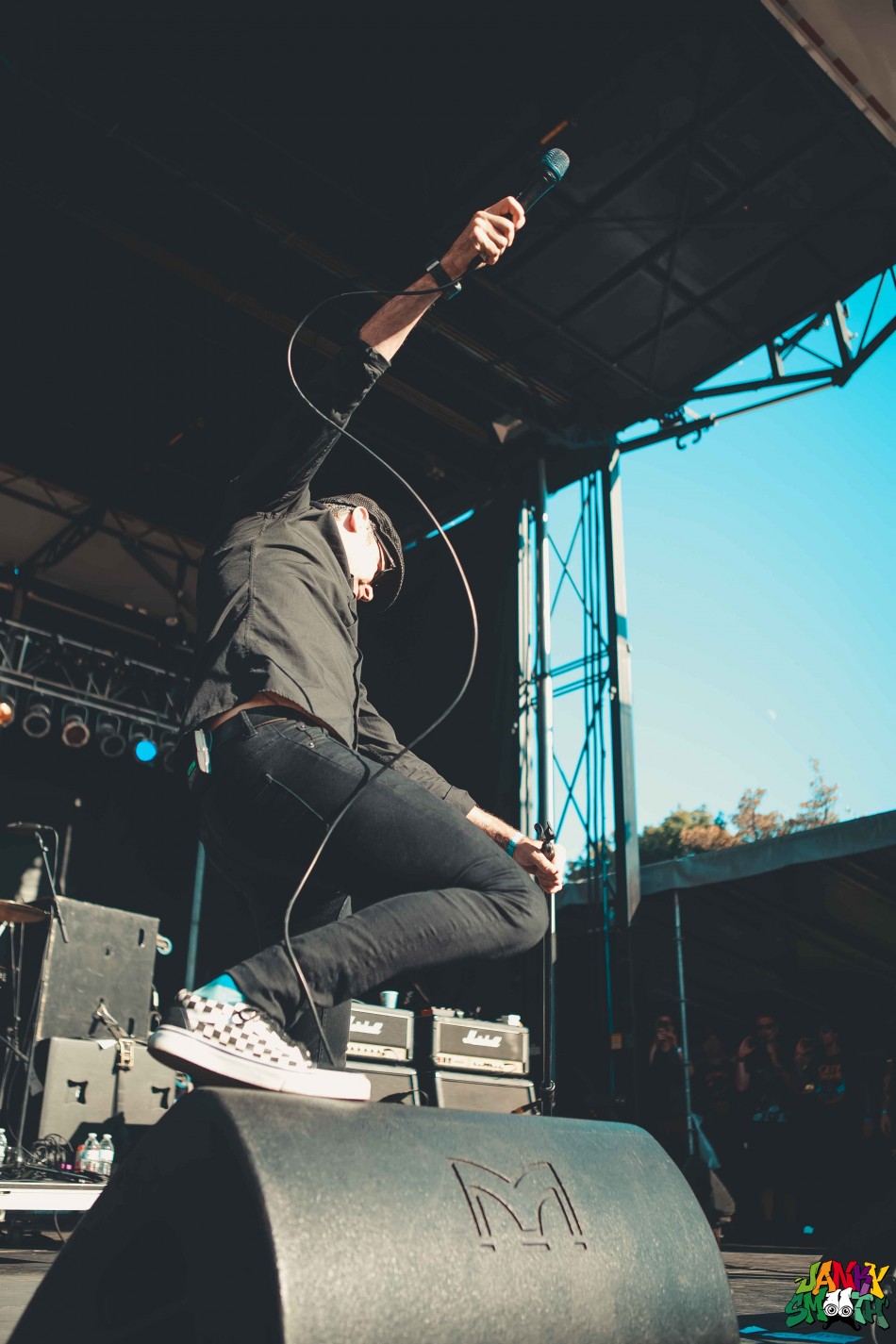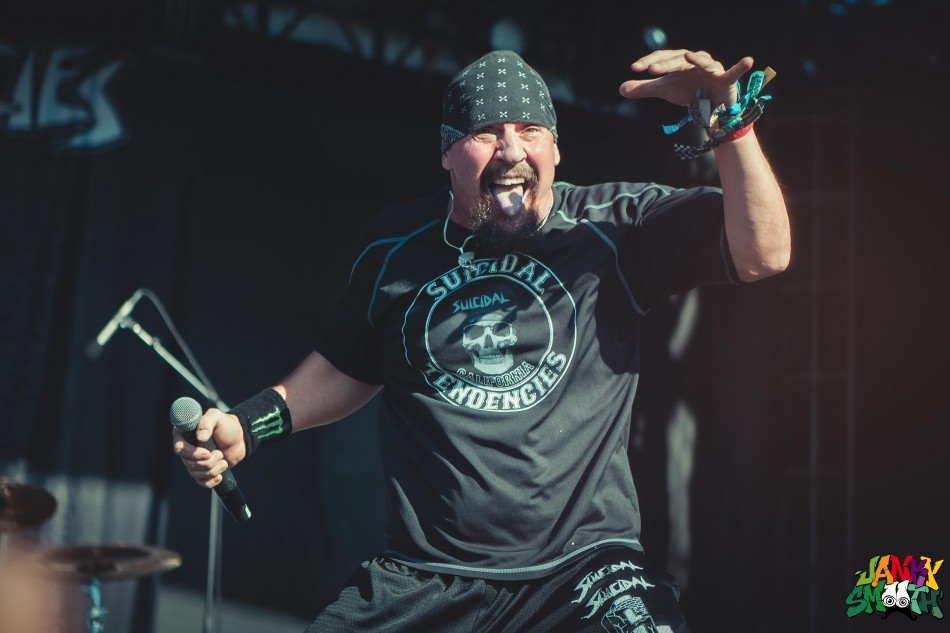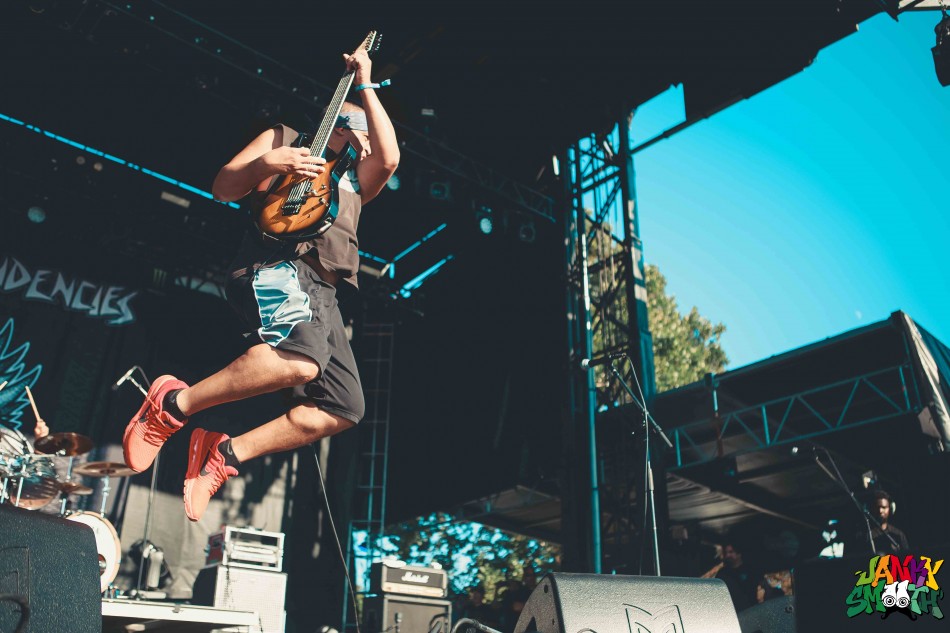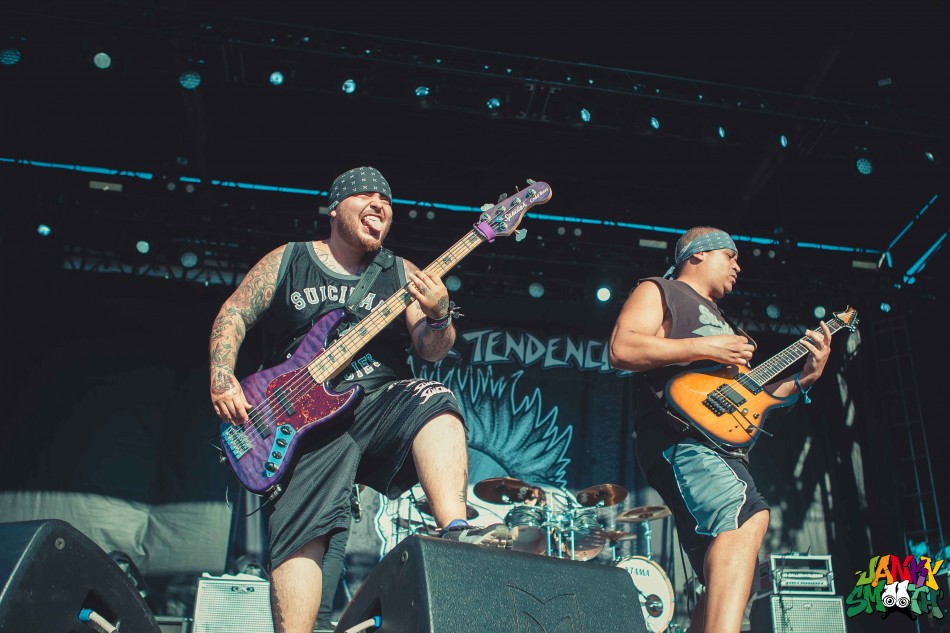 I spent a chunk of this afternoon jumping to all the stages, getting small pieces of as many shows as possible. I was so relieved once the sun began to set, since Sunday was the hottest of all the days and I was definitely exhausted by this time. The final sets of the evening were Father John Misty, Incubus, Bad Religion, and Run The Jewels, all vastly different from one another. Father John Misty came out in an all white suit playing guitar and ended his set dancing with his mic stand over his head. Incubus was incredibly nostalgic and performed a number of songs from "Morning View" and "Make Yourself". Lastly, Run The Jewels closed out the weekend with a powerful set. As I mentioned before, Riot Fest handled the last minute headliner crisis with ease and pulled off another successful year.