From The Garage to The Forum, it's Weezer and Pixies!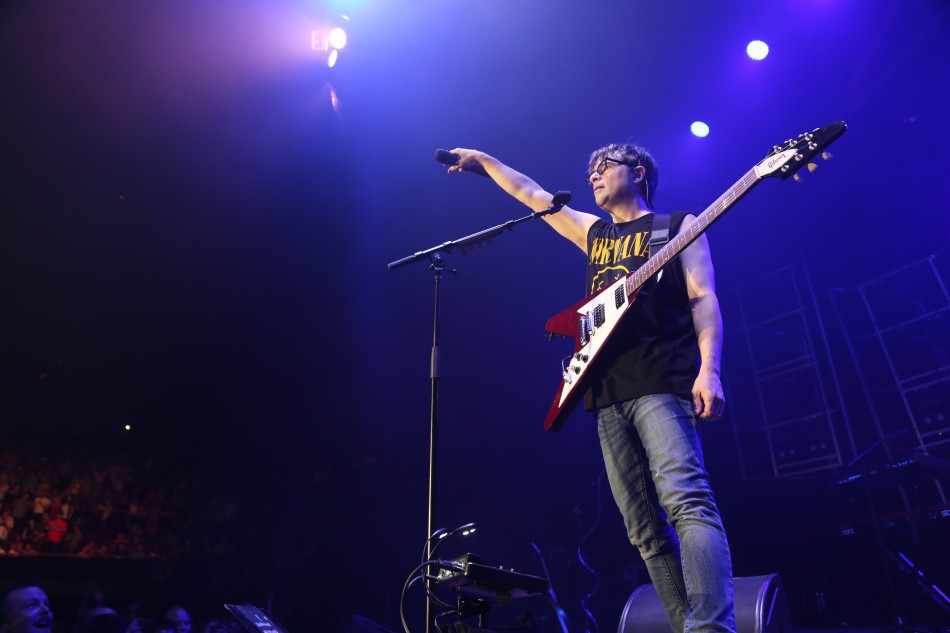 When you see a tour flyer for Pixies and Weezer, who do you expect to be headlining? At first thought, my money's on Pixies, considering their contribution to creating the alternative genre, mixing low-key melody with bombastic explosions of noise. But then again, coming to find that Weezer was closing out the night, ultimately made sense. For anyone in their 30's, Weezer IS their youth.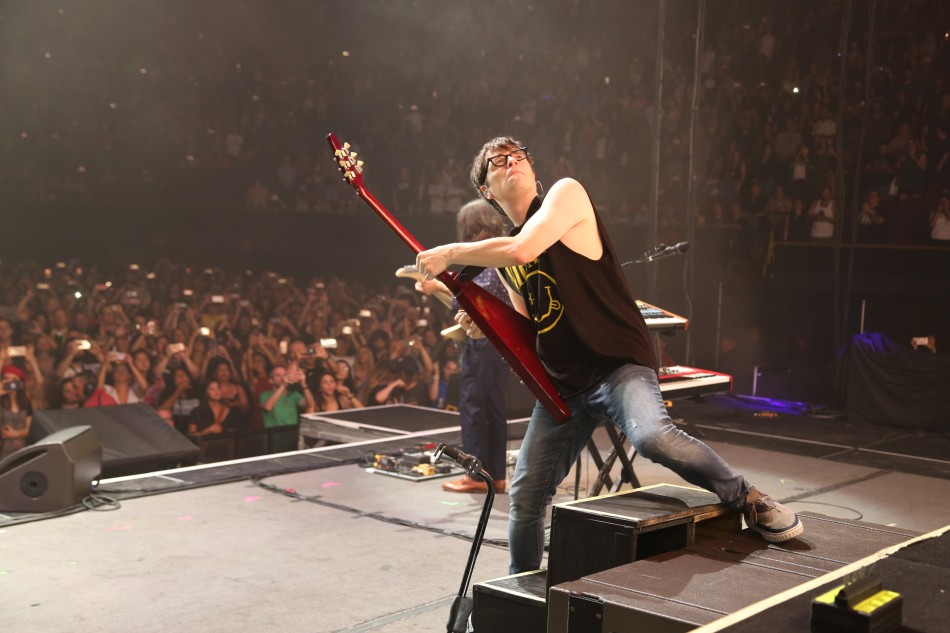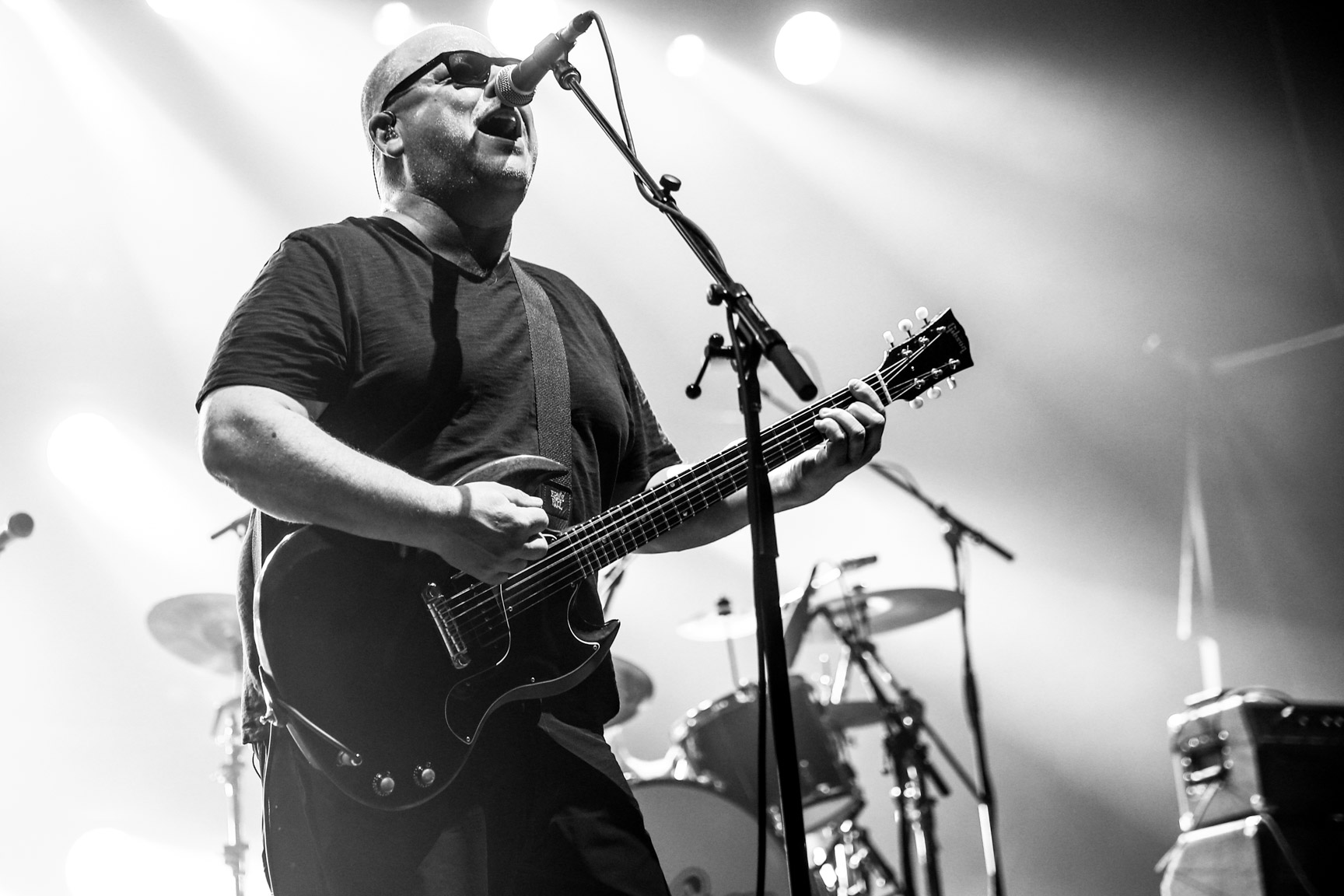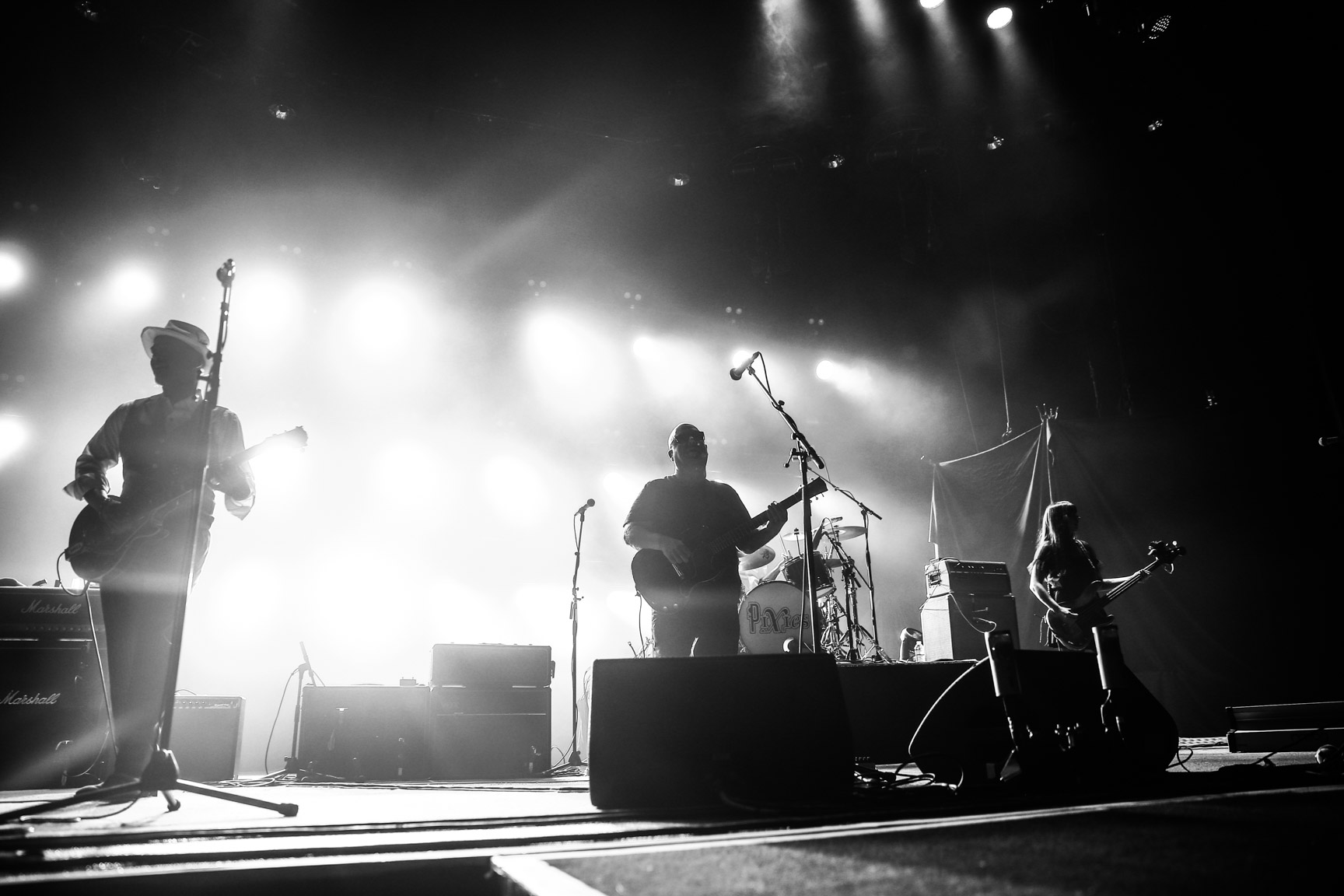 If you're anywhere between 30 and 40, think about how much you heard Weezer growing up. Whatever genre you gravitate towards, you know the lyrics to at least one Weezer song, probably a gang of them. You probably know their music videos and the faces of band members that aren't the frontman. Their songs were catchy, anthemic, and genuinely powerful. All coming from four guys that exemplify American rock and roll, as both fan and musician. So hell, if Weezer and Metallica go on tour next, I could imagine Weezer going on last.
This tour was all about paying homage to the bands and forces that shaped Weezer while also having enough fun on stage to prove they were masters of the craft in their own right. The audience was filled with people that had Weezer posters on their bedroom walls and would bounce on their beds listening to "Buddy Holly" just like Weezer did with Black Sabbath or Quiet Riot.
Upon entering the forum, the first thing I noticed was that the floor had seating and not standing room. I guess the bands and audience had matured enough that standing was no longer preferable. Still though, I feel veterans like these ought to retain the youthful energy in their shows and welcome mosh pits and crowd surfs as if not a day had passed since their own youth. Maybe a free Pixies club show that only allows people 25 and younger is in order.
I had been meaning to see Sleigh Bells live ever since watching Todd Jones of Nails recommend Reign of Terror on an episode of Amoeba's "What's in my Bag" series. They make an abrasive and often times too noisy to handle kind of pop rock that's as infectious and celebratory as it is combustable and discomforting. Vocalist Alexis Kraus delivers punchy vocals with rock, pop, and hip hop cadences while guitarist Derek Edward Miller rips with tooth trembling decibel levels.
Pixies were next with a modest stage set up, just the band, their instruments and us, what else do icons need? Black Francis's screams are something out of a beatnik-banshee dimension. In songs like "Debaser" or "Monkey Gone To Heaven", you hear the song-structure that made them famous, where the noise creeps up on you after the mellow. In 2018, after their songs have been skated and danced to for the last thirty years, you still don't see the screams and noise coming. Pixies' sound has always been likened to a wave, you can surf it for so long but you have to crash and when you do, you like it. Paz Lenchantin's chilled-out vocals married Frank's with perfect synergy. Both David Lovering and Joey Santiago played down their legendary personas, letting the music speak for them. Other highlights of the set included their opener "Gouge Away", their cover of The Jesus and Mary Chain's "Head On", two versions of "Wave of Mutilation", then of course, "Where is my Mind?"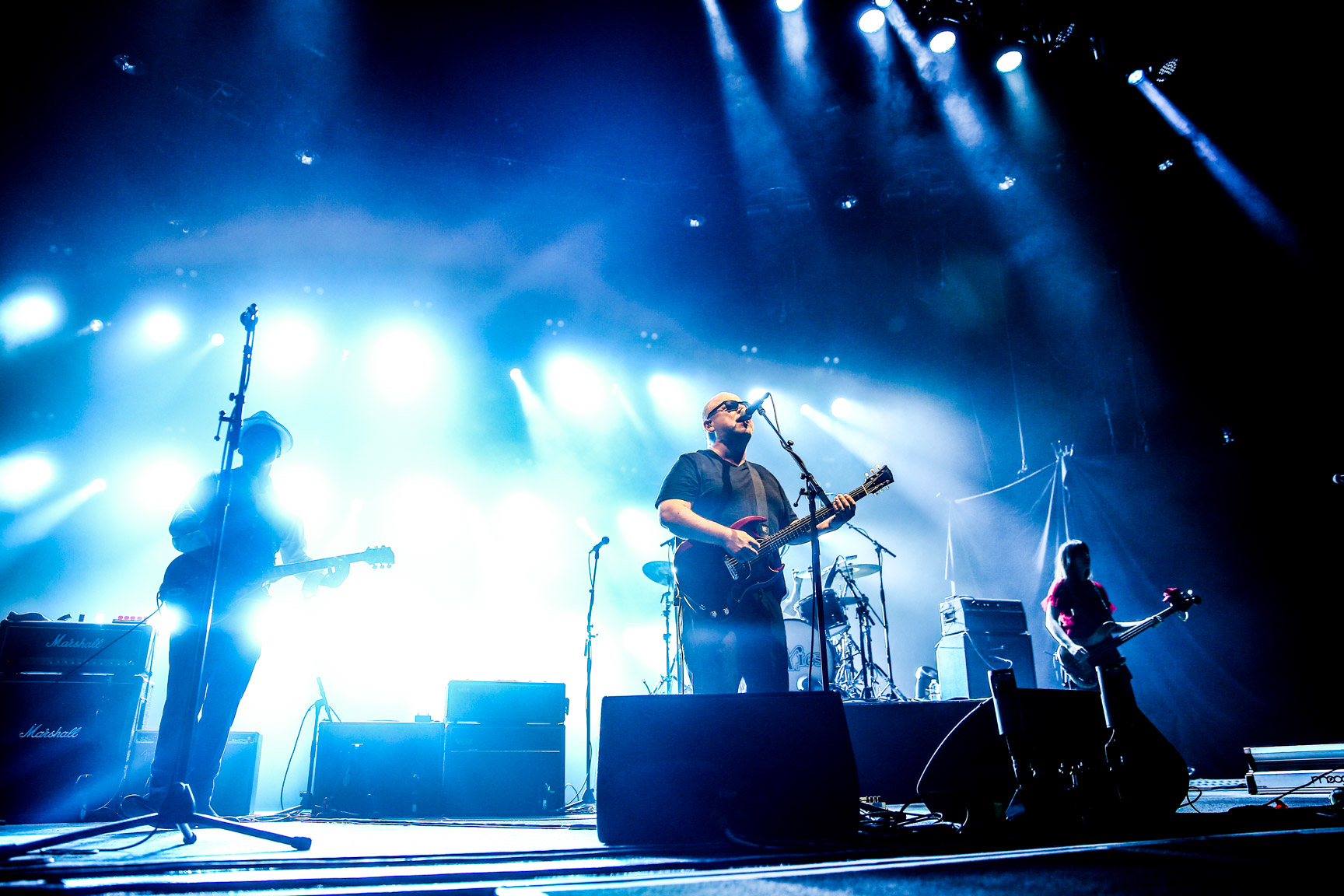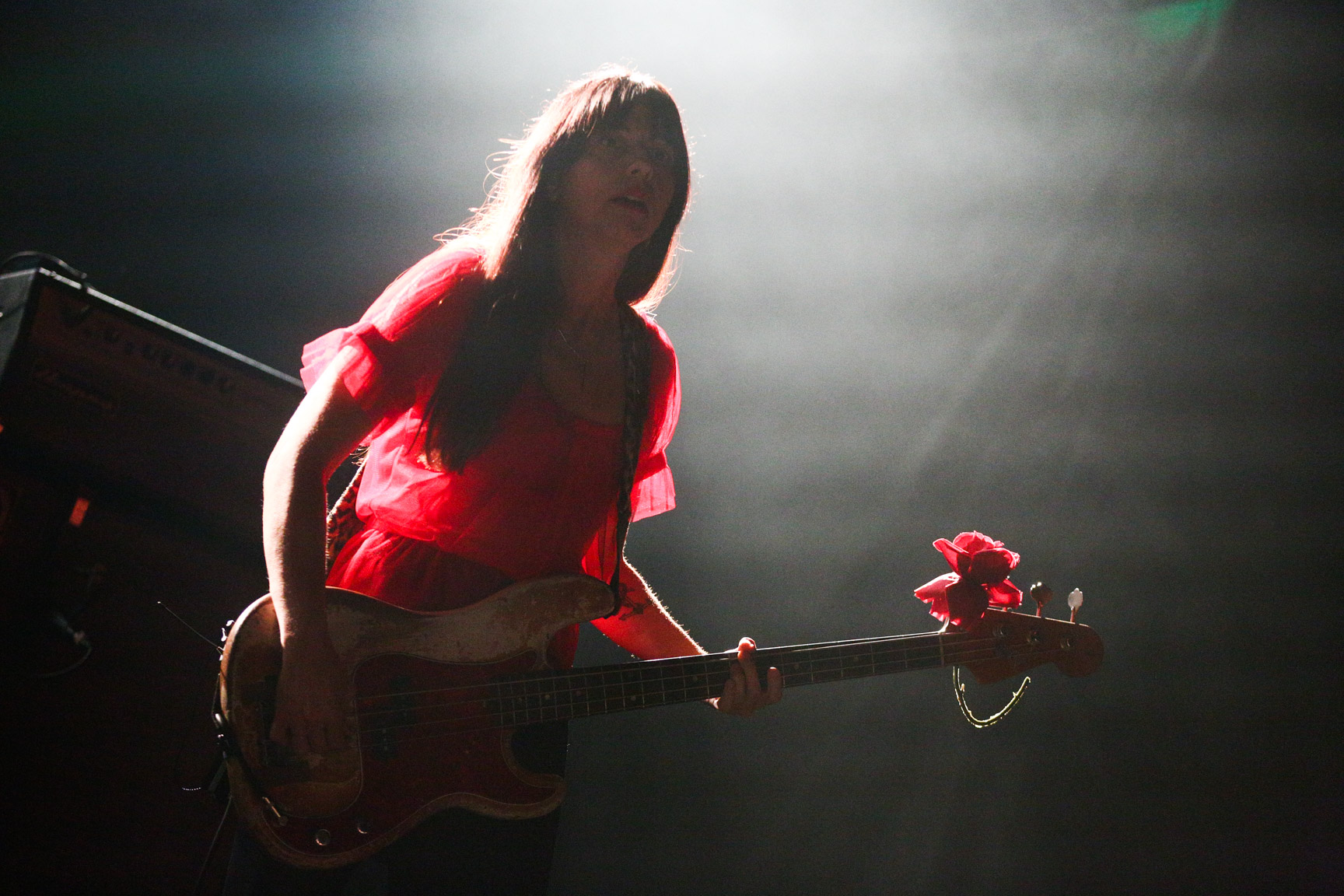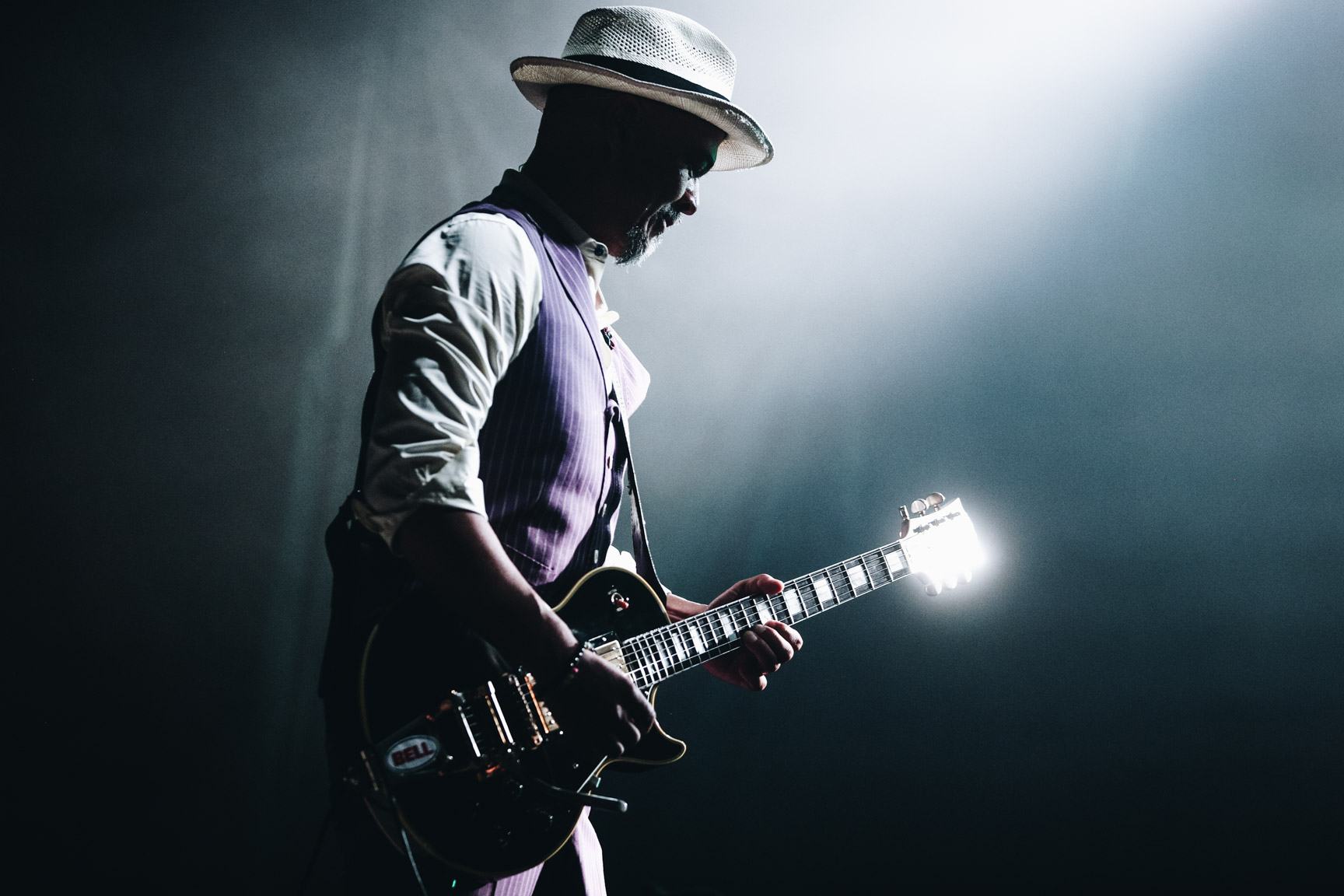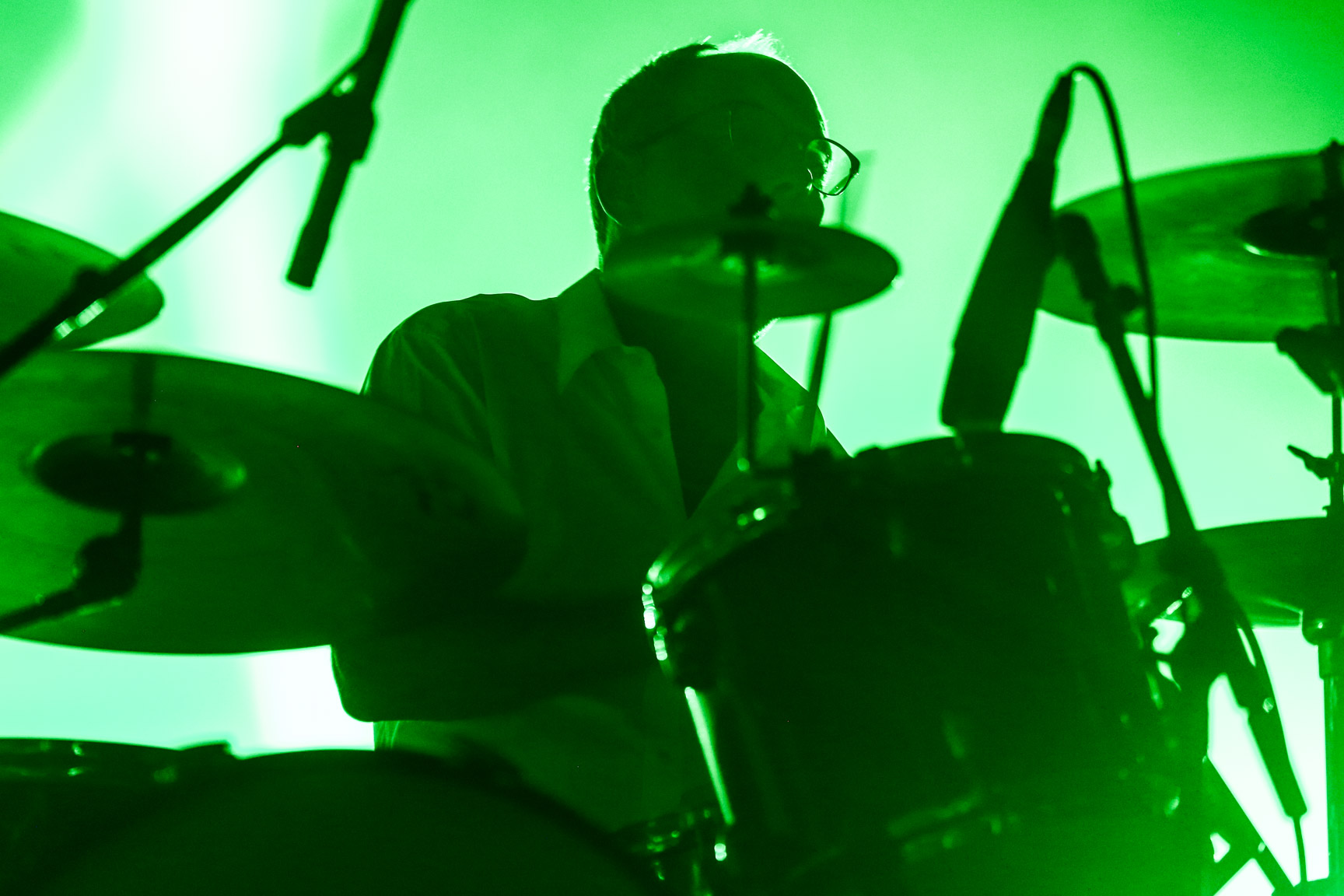 "Buddy Holly" is for my money the best music video ever made, so when we first heard the Happy Days introduction of the band, we erupted in anticipation for the song we all knew was coming. The curtain quickly fell and revealed a marvelous set straight from the music video of a cross between a 50's high school and Al's Diner with varsity banners abound. All dressed like a couple of nerds from American Grafitti, the band aimed to please right from the get go.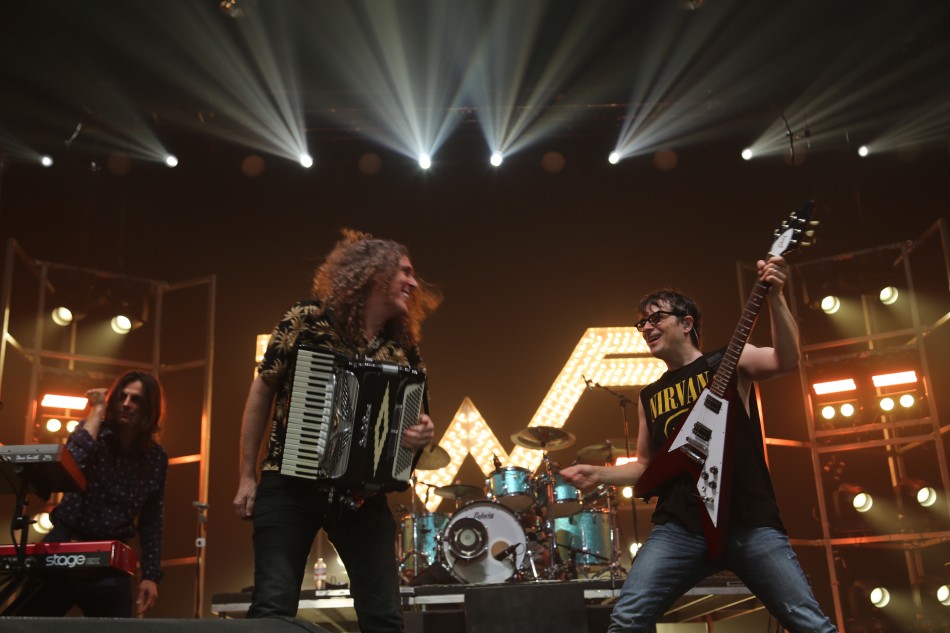 From then on, you realize you know every song in the setlist. It doesn't matter which album they pull from, new or old, the lyrics are somehow ingrained in you. They're as familiar as riding a bicycle. The band went into their first change of set and wardrobe as the Al's Diner became the band's garage practice-space, with their favorite bands immortalized on the walls with posters. Bands like Quiet Riot, Judas Priest, and Black Sabbath. It might surprise some that Weezer were so influenced by metal but not me, most legitimately cool people know what's up. When Rivers Cuomo put on a Nirvana shirt to perform it not only sealed the deal as the ultimate pastiche and nostalgia performance but it made the band feel so real, as if they were fans just like us.
The band performed a slew of covers in their set beginning with a mashup of The Turtles "Happy Together" and Greenday's "Longview". Rivers then put on a yacht captain's outfit and took a scooter through the crowd to reach the soundboard at the back of the floor where he stood atop a B stage and played acoustic versions of "Island in the Sun" and a cover of A-ha's "Take Me On" while the audience shined their phone lights in the air to make it look like a swarm of fireflies were dancing inside the Forum.
Returning to the stage, Rivers let Brian take vocal duties on "Burndt Jamb" until going into "(If You're Wondering If I Want You To) I Want You To". After playing "Feels Like Summer", the band knew it was time to break out the big guns and play their recent viral smash cover of Toto's "Africa" for which they brought Weird Al Yankovic onstage to jam out on the accordion.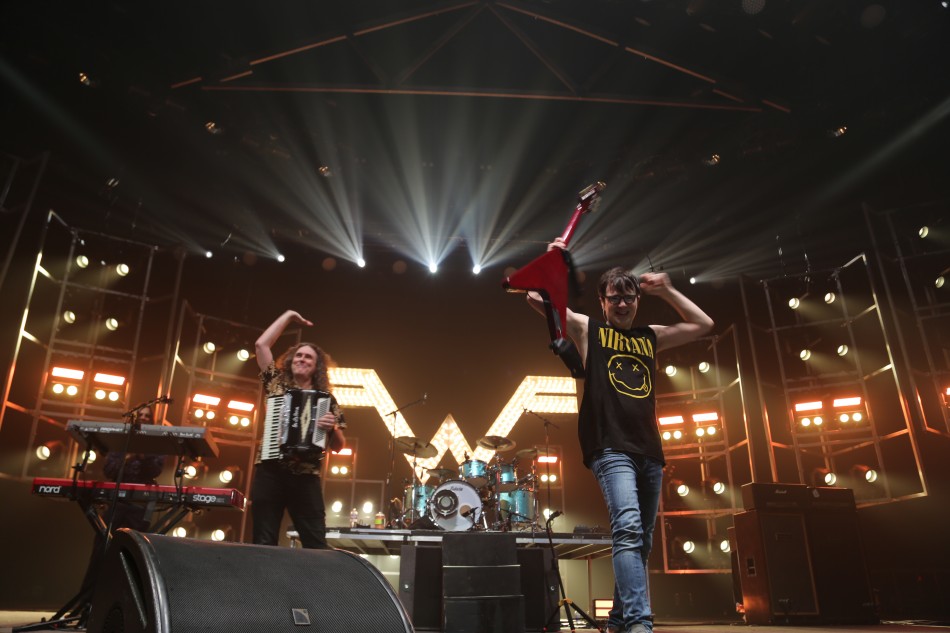 It felt like they had pulled out all the stops, multiple stage and wardrobe changes, acoustic and electric, special guests, covers, pyro, and then finally an encore which was comprised of a B side from The Blue Album and the song everyone wants to sing together more than any other Weezer song, "Say It Ain't So" which captures everything so turbulent about growing up in America, from the reverie to the rage, and finally the release. By wrapping the show with a special nod to Black Sabbath with a snippet of "Paranoid", not only did the band reaffirm their cred among underground rockers, they won everyone in the Forum over into Weezer lifelong fans.
Words by: Rob Shepyer
Weezer Photos by: Karl Koch
Pixies Photos by: Rich Fury