Magick Man: Killing Joke at the Regent
Killing Joke is a band that cannot be pigeon-holed. The moment you call them a post-punk band, they put out an industrial album. But within either camp, they were always the misfits of the bunch. Their post-punk was more rhythmic and off-kilter than their peers and their industrial was more lyrical and poetic than the average black leather electro act. Then you have a lead singer like Jaz Coleman, a true enigma.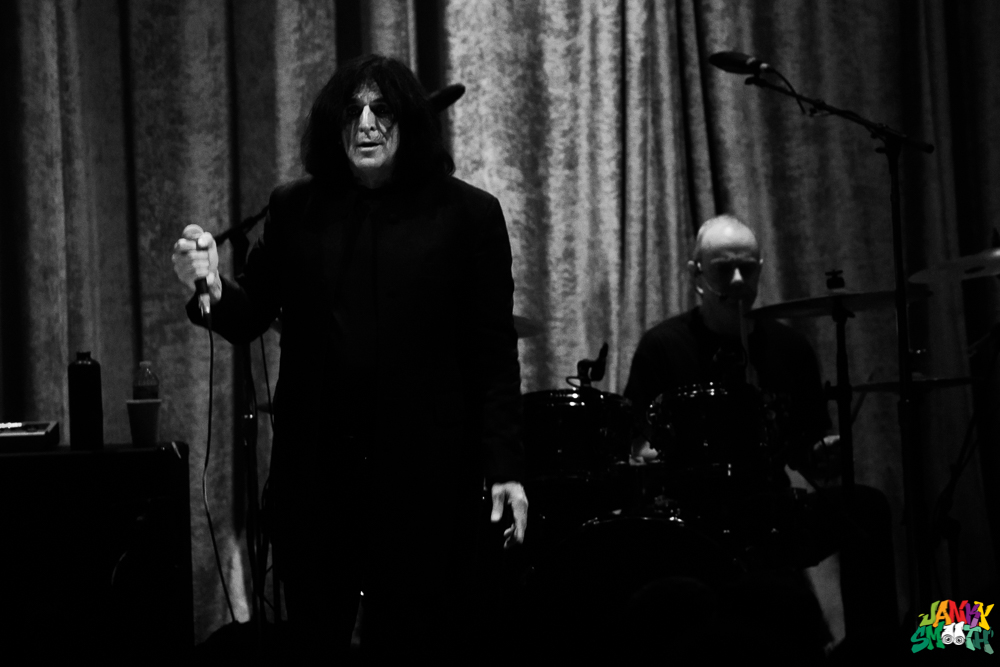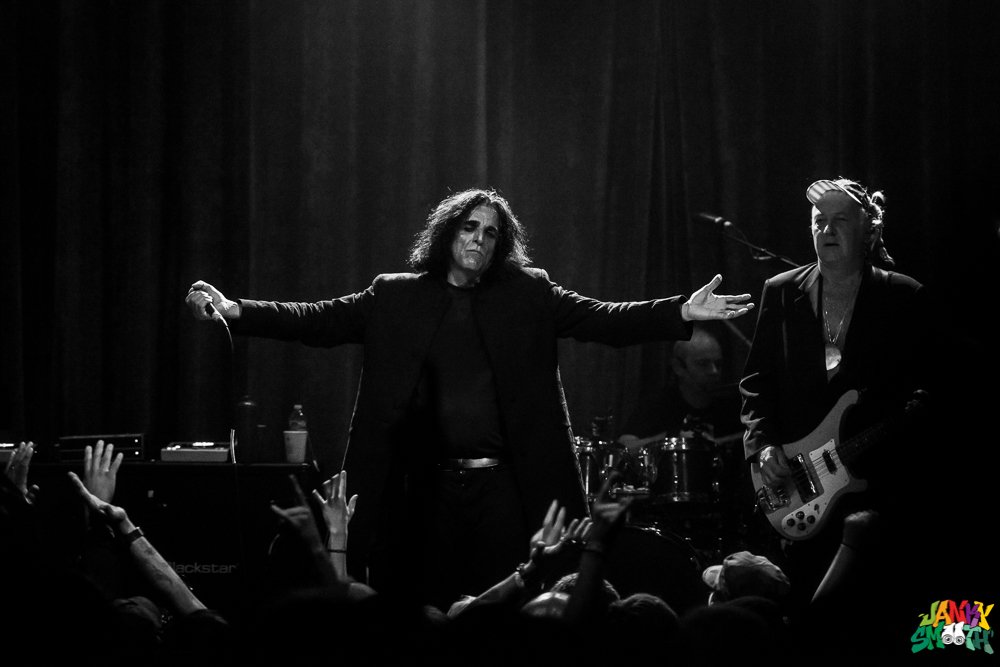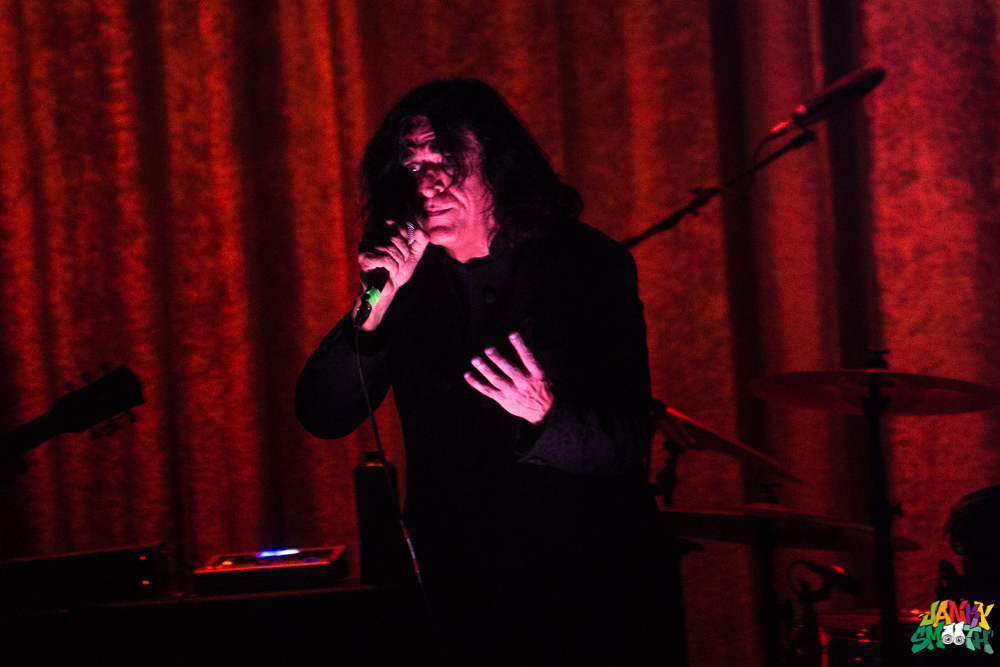 Most singers paint pictures from their own personal experiences but often times with Killing Joke, their songs take on the perspective of eternity. And what I mean by that is, Jaz would step out of his shoes and trousers and into the shoes of time itself, watching human history and making connections we can't see through his lyrics.
One of the rarest acts you could ever see play in America, these English gentleman of the dark arts came out with an album called Pylon in 2015, which they planned to tour in the US, playing the Regent. As fate would have it though, Illness befell the band and they cancelled all their American tour dates. I thought my chances of ever seeing Killing Joke had been dashed and I painfully accepted the fact that they would just be the show that never was to me. Then they announced a 2018 tour. And for a year I waited for that date to come.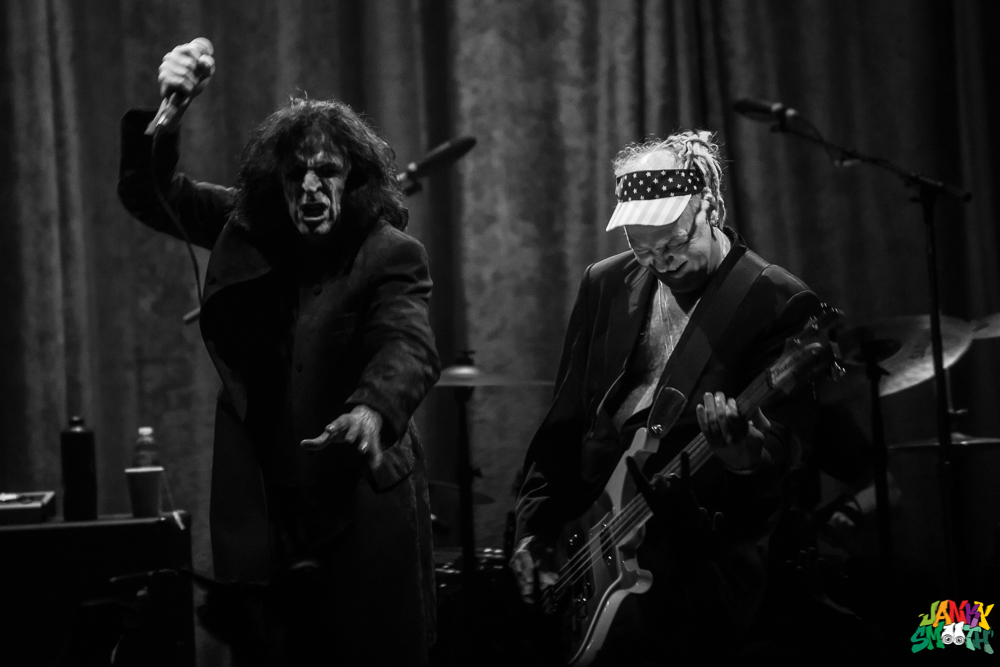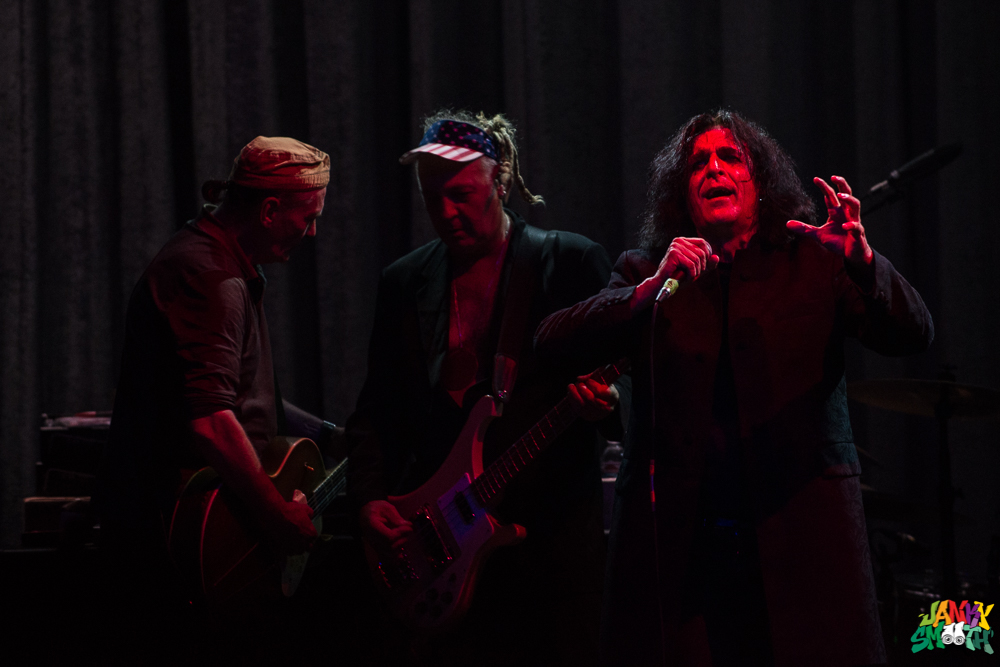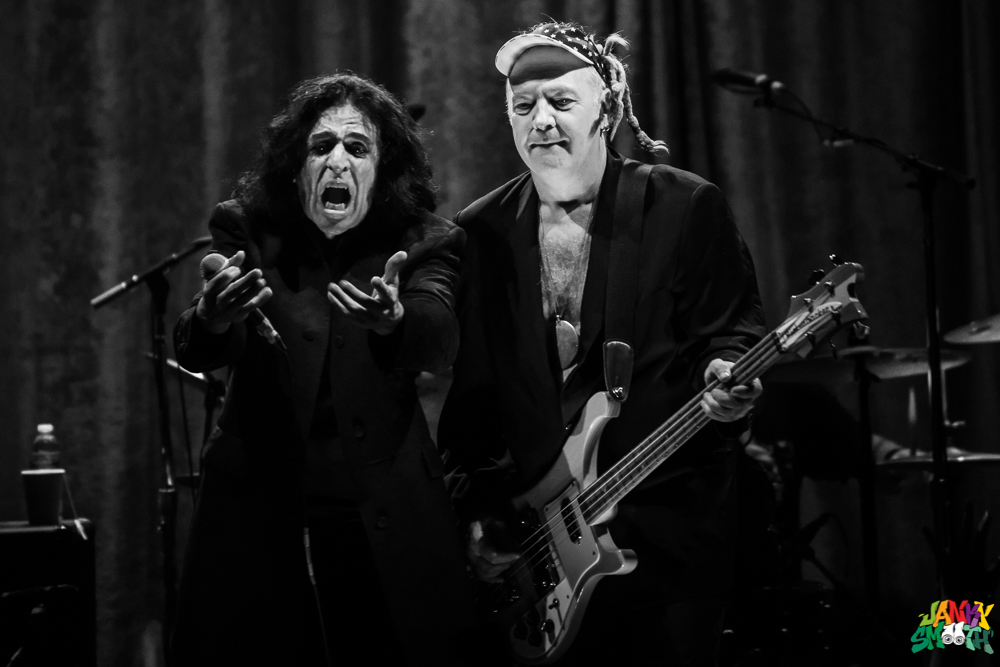 I saw Killing Joke on Wednesday night and I don't think I've ever seen so much palpable excitement out of any rock audience in my life. One guy came up to me before the show claiming he traveled all the way from Utah hoping to buy tickets off a scalper. The look on his face when I told him I couldn't help was pure sorrow. A student of Magick, Jaz Coleman must've put a spell on Los Angeles because for the duration of his set we were all his for the plucking.
The first band was Raymond Watts' <PIG>. Formerly of KMFDM, Raymond Watts was the dom and Los Angeles was the master's sub. When it comes to industrial music, Raymond melds the aesthetics of fascism, fetish, and futurism to make a stomping, heavy, and sexual sound that you can dance and sing to if you're given permission. Wearing a cock-holster with locks on either side, a shimmering silver fringe jacket, and a warlord's visor cap, it was positively deviant. <Pig> was too good to simply relegate them to a label like supporting band. They were gripping, mesmerizing, and on some level, made me feel evil, filthy inclinations. So for making me draw my fangs behind my lips, it was a job very well done.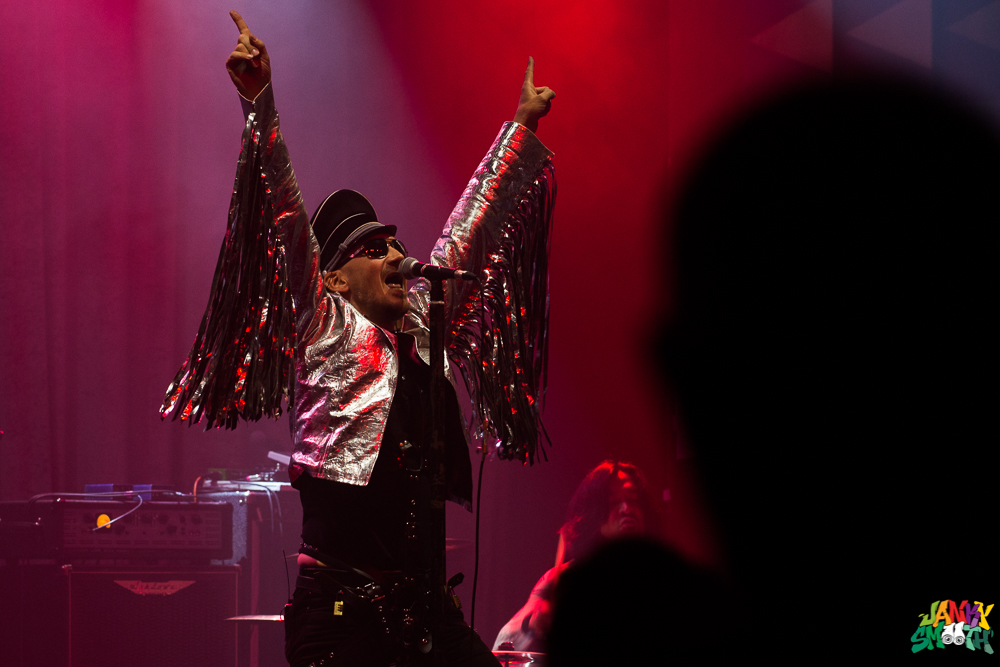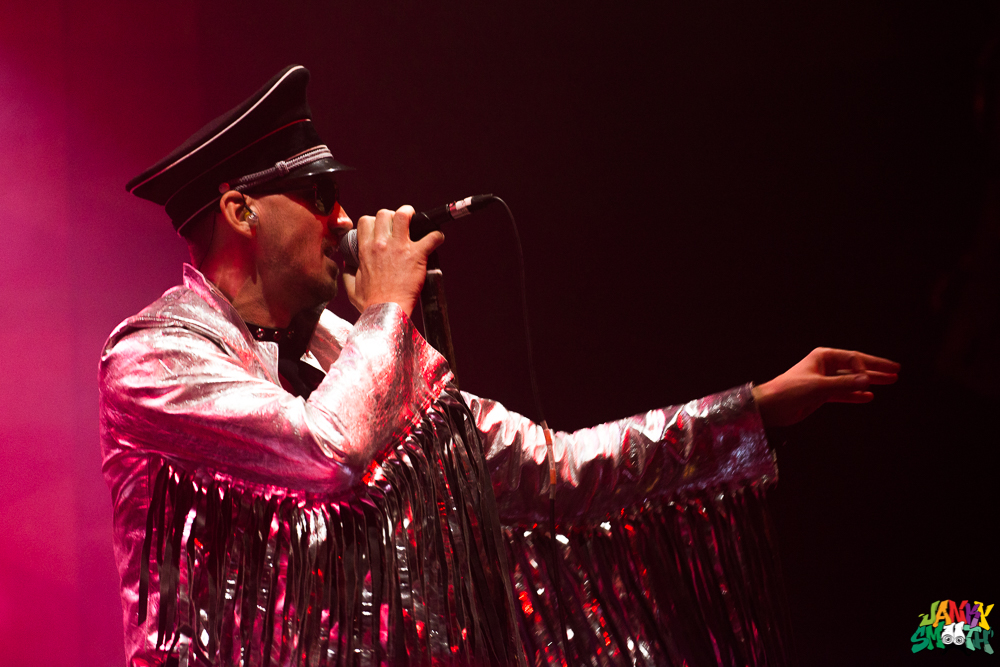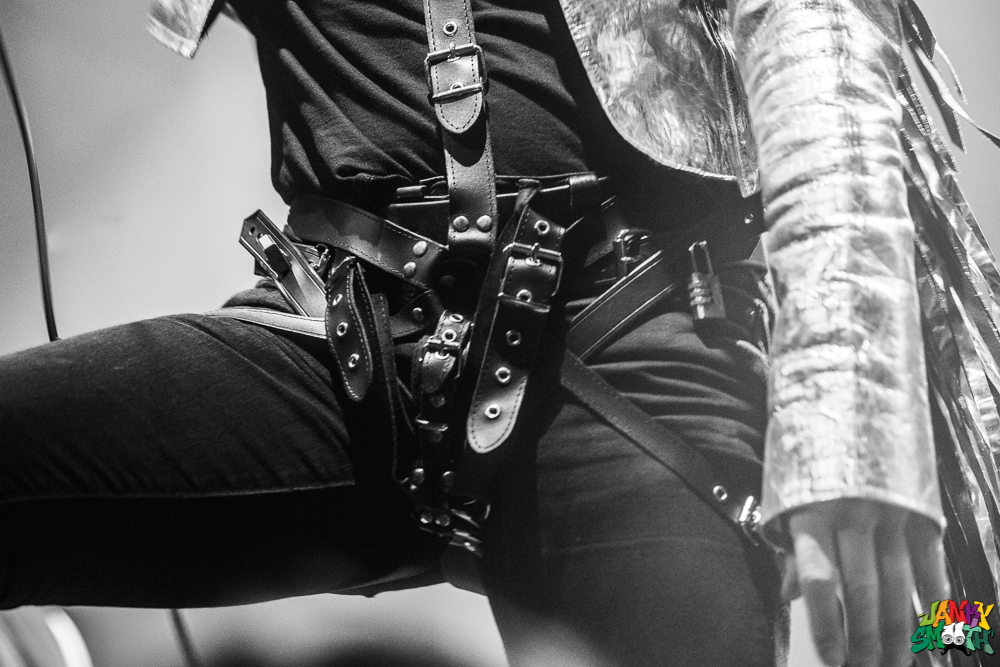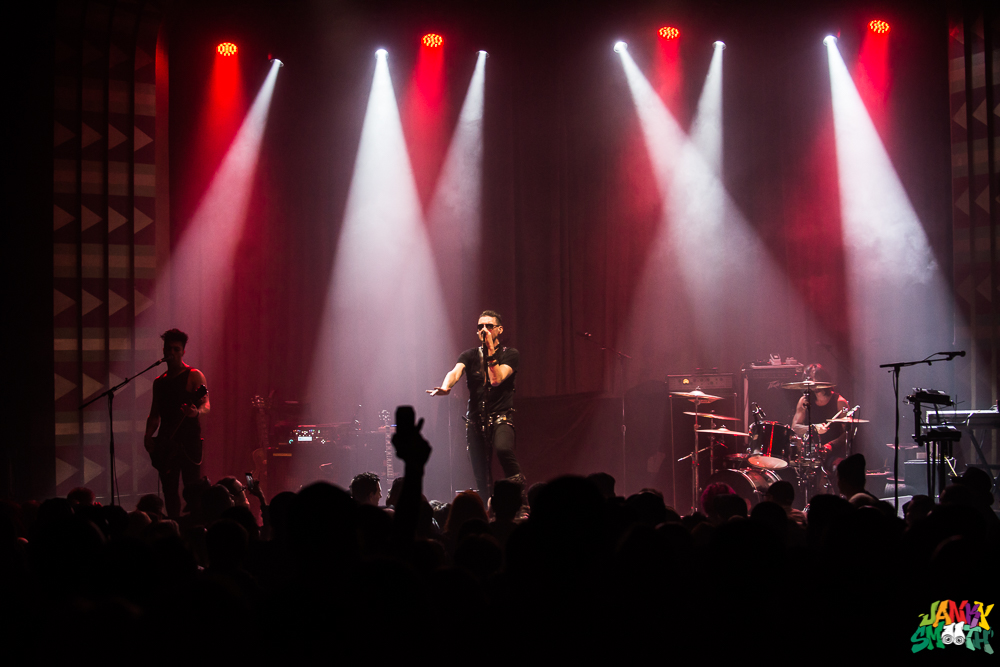 There were women screaming at the top of their lungs for Killing Joke before they took the stage. When the lights finally dimmed and the audio from Eyes Wide Shut's ritual scene played, the crowd maintained a hushed eruption on the edge of awe. Once they did and Jaz strolled on after the other lot were at their instruments, the swelling of sound upheaved into a collective banshee's roar. Beginning with one of their all time gothiest tunes, "Love Like Blood", the band hit the ground running, classics from start to finish. A song like "Eighties" which you might think should be their closer, was only the fourth song. Then before going into "The Burcher", Jaz warned us of the dangers of nuclear testing which has ravaged the Earth.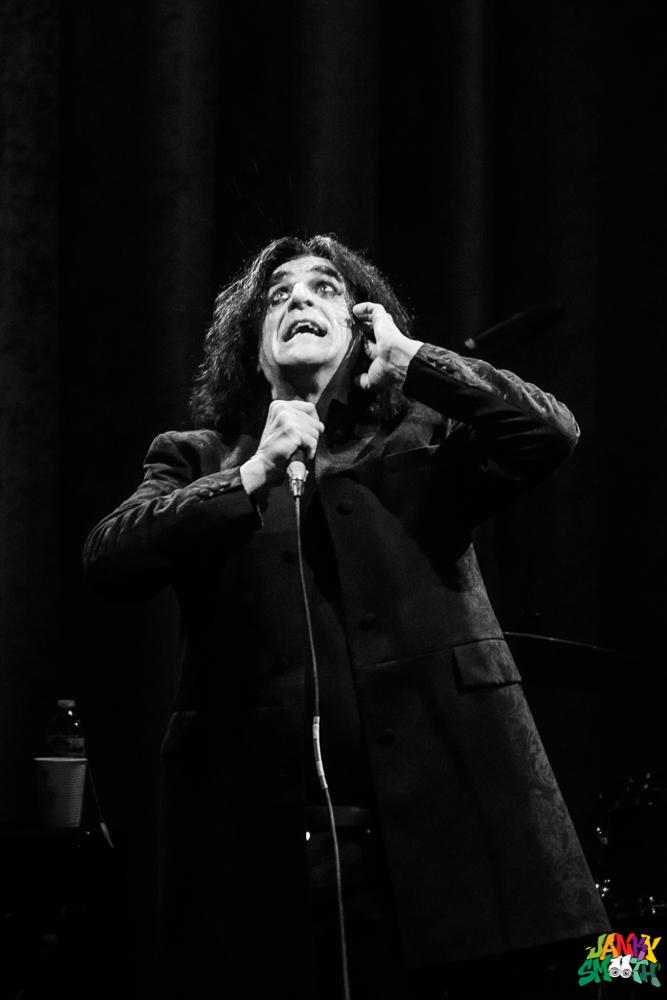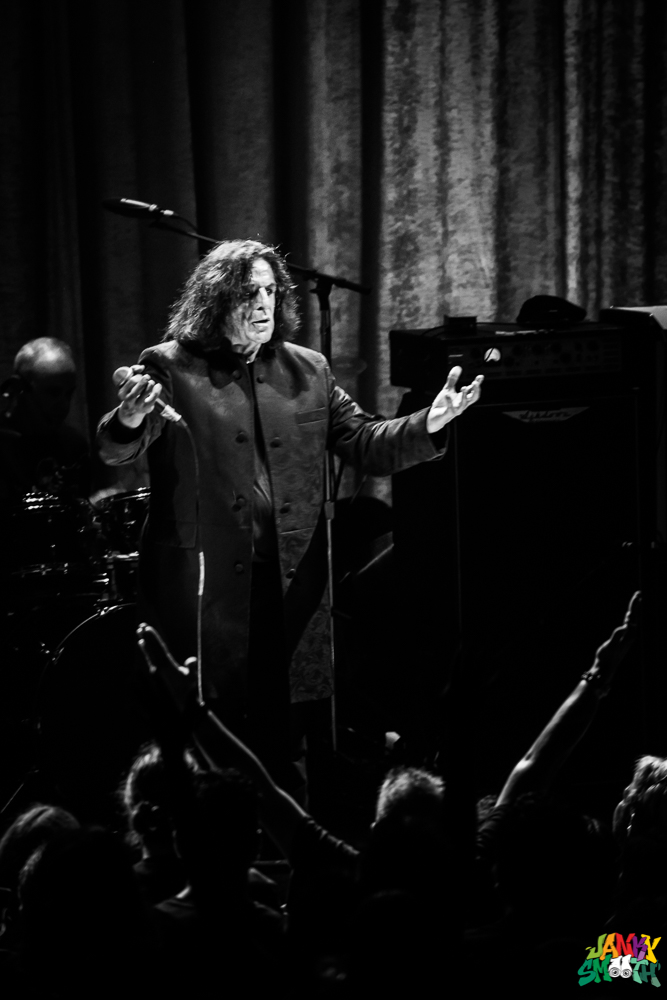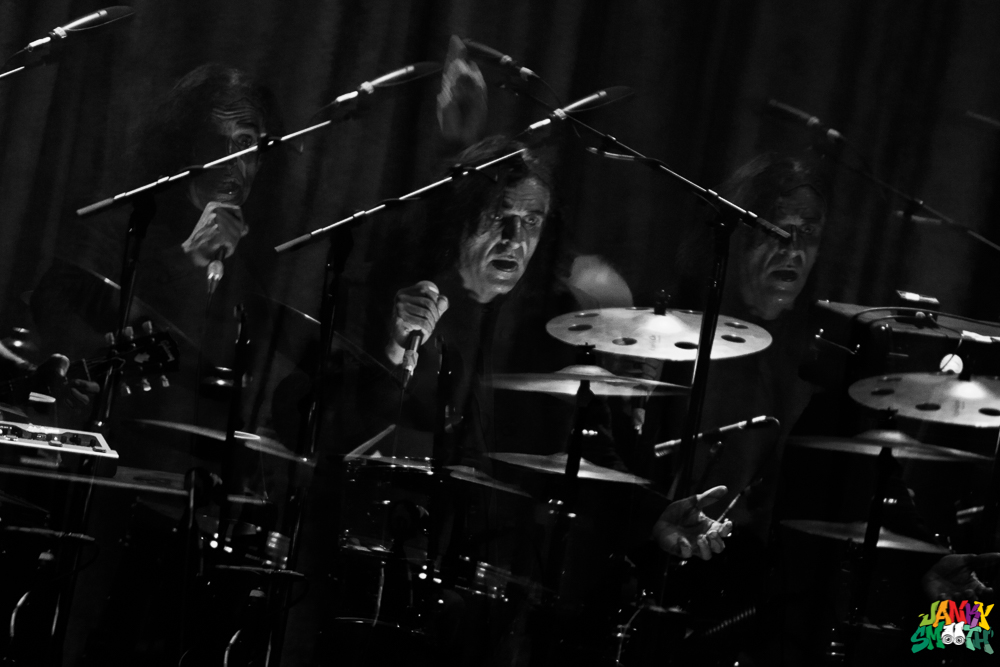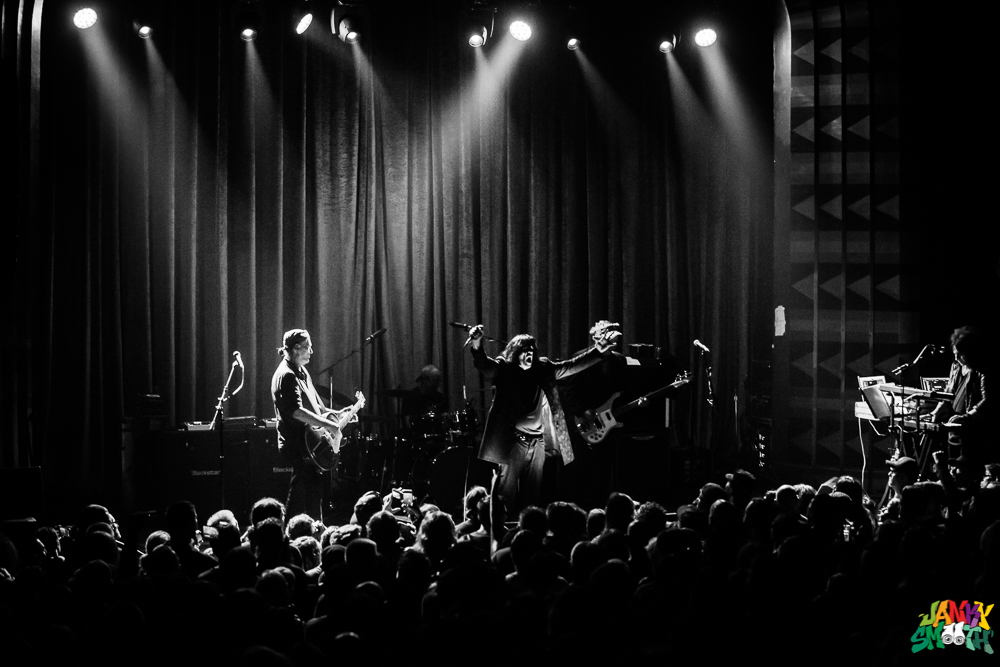 There was this invisible membrane of iconicism that coated the night, making every moment seem somehow euphoric in a psilocybin high kind of way. We all felt like we were a part of something epic and rare. Like the band was playing inside a black pearl's sparkle.
Before "Autonomous Zone", Jaz told us that on this stage they are completely free and that the stage itself was their autonomous zone. The set peaked with "Requim" and stayed there with its anthemic chorus that floats on air. One of my favorite songs from the industrial side of the band's catalogue is "Asteroid" which is incredibly fun to sing along with Jaz. I made sure to shout "AaaaaaaAAaAaAsterrrrroooooid!!!" between pauses in the set just to be obnoxious and make myself laugh.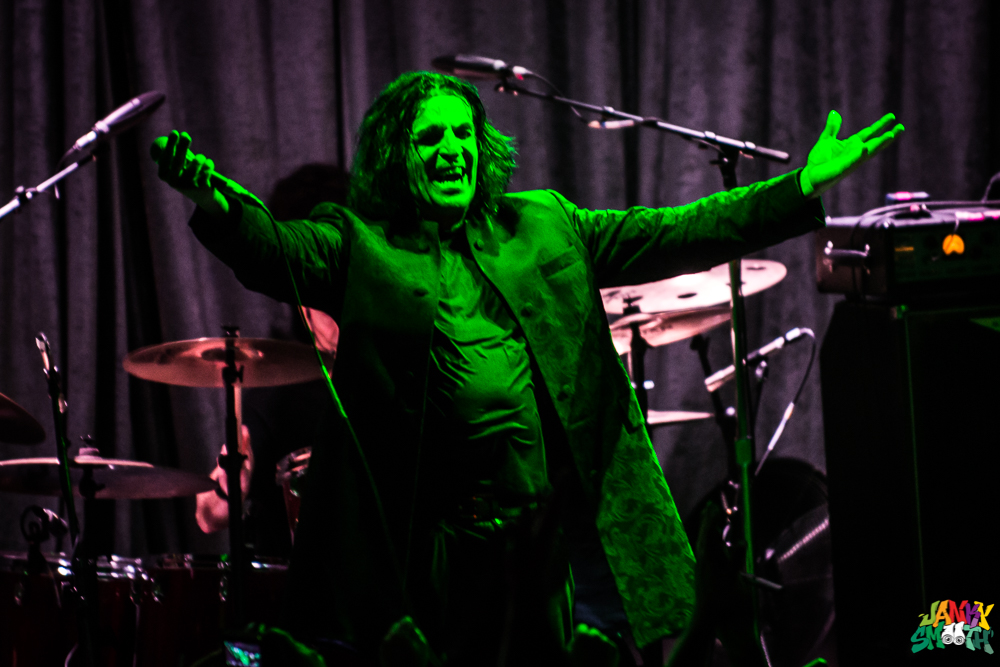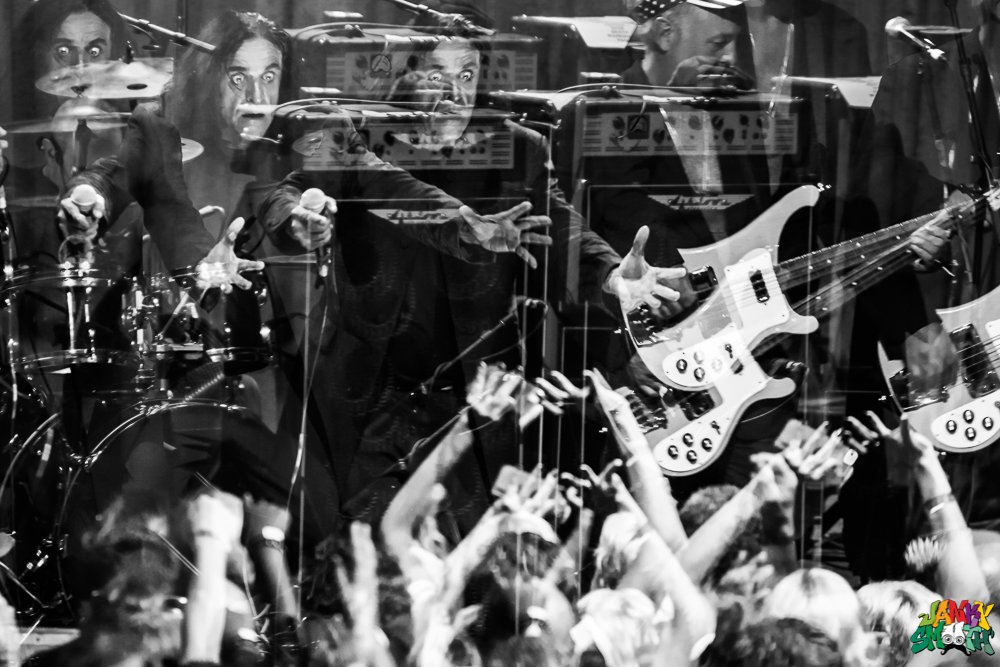 After closing out the first part of their set with "The Wait" and "Psyche", the band left the stage and returned to quell the uproar with an encore of five more songs including their industrial epic poem "The Death and Resurrection Show", their rhythmically primal "Wardance", and their final finishing touch, the classic "Pandemonium".
For all the goths in attendance, it was like they saw the pope. Leaving the Regent, I felt like this experience was almost a material thing. Like some magical orb I could rest my hand on and draw inspiration from whenever I was in need. The magick of Jaz Coleman is the glue that brings strangers together to share a powerful and unforgettable musical experiences that translate into new friendships and stronger bonds.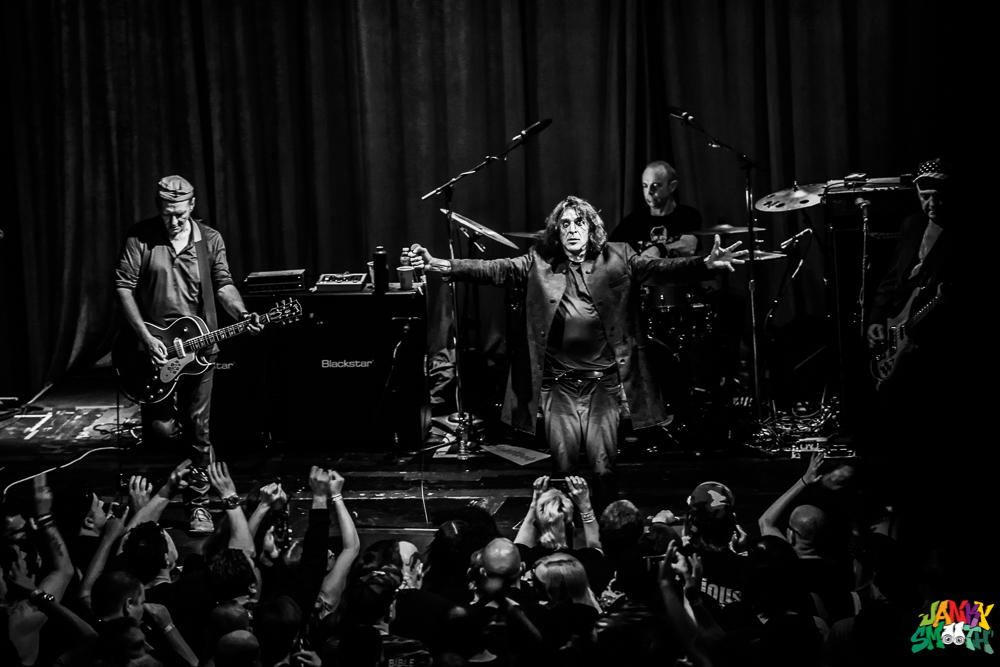 Words by: Rob Shepyer
Photos by: Jessica Moncrief