A Super Rad Super Kickstarter for The Aquabats Super Show at El Rey
Saving the world is often a thankless job but for over twenty years this has not been the case for The Aquabats. This is a band of superheroes/musicians with a fan base so die hard they not only have their own uniform and vernacular but they pass down their love and admiration for the band to their children. For many kids, those who attend the shows with their parents and those that watch The Aquabats Super Show on television, this band is their introduction not only to punk rock, but to music in general.
So how does this fan base show their appreciation to the band? The attendance numbers and longevity speak for themselves but if that's not enough, the Super Kickstarter seems to be a good metric. Trying to crowd fund new episodes of the Super Show, The Aquabats threw a three hour party at El Rey Theatre that included a slew of amazing guests and bands. Before they even played, The Aquabats announced they had raised enough money to record a new album, so I set my hopes high for new episodes of the Super Show to be on their way.
Right from the get go, my excitement shot through the roof as the night's host, Bobcat Goldthwait appeared on stage to introduce the bands and evening. This was exactly the kind of celebrity I was hoping for, the kind only the Aquabats could reel in and convince to do such a solid. Bobcat's role in the history of standup and his mingling with the rock scene, make him an incredible intriguing figure in pop culture and wouldn't you know it, he turned out to be an awesome party host too.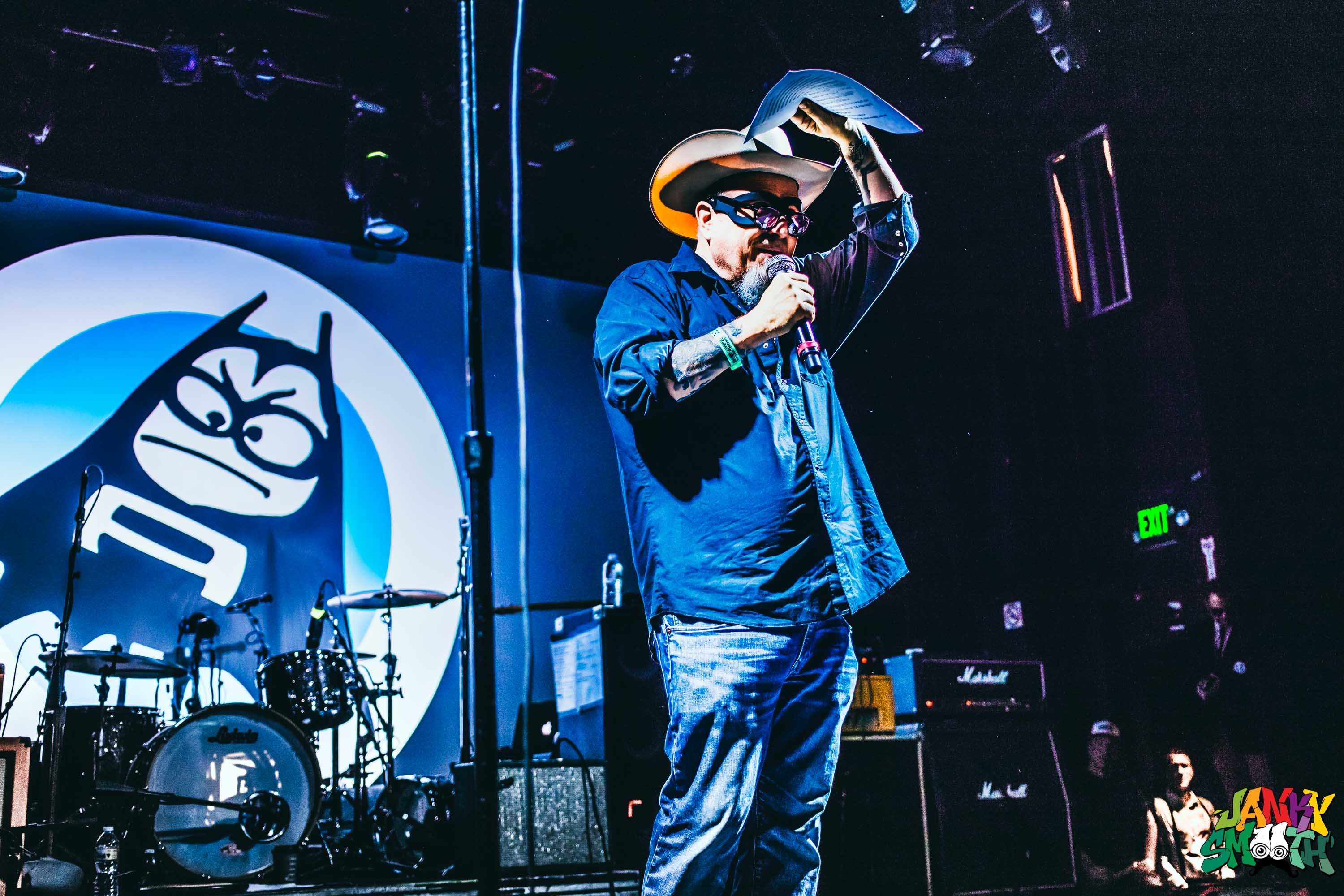 The first band to play was GOGO13, a ska band led by Parker Jacobs, who just happens to be the brother of Aquabats frontman, Christian Jacobs, and the art director for The Aquabats and Yo Gabba Gabba! GOGO13 played an uproariously fun set with the most joyful and springing guitars and saxophone that you'd want out of a ska show. Earlier this year, a meme surfaced saying ska was the soundtrack playing in a kid's head when they're awarded extra mozzarella sticks, well, this set made you feel like it was rain mozzarella sticks from the sky.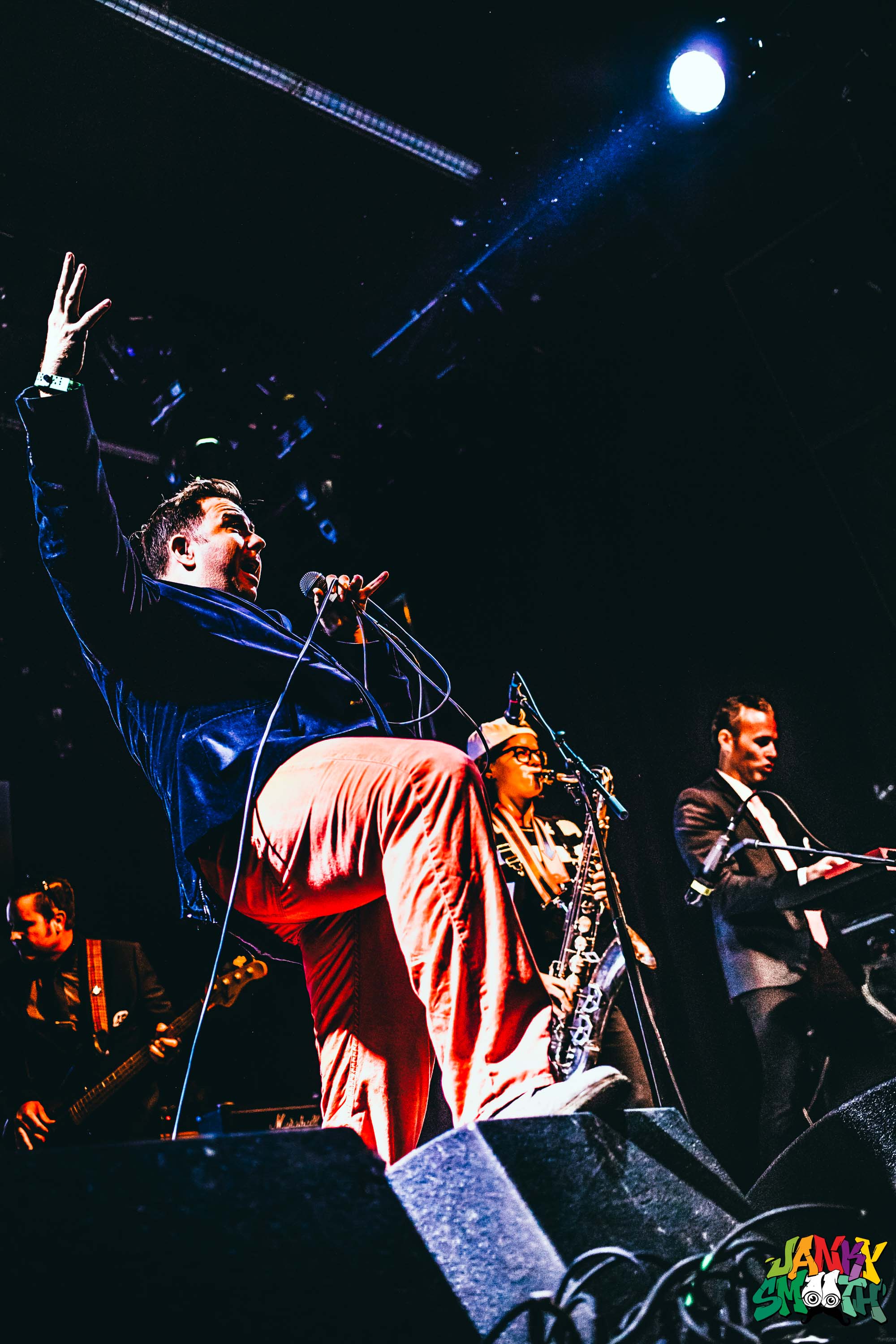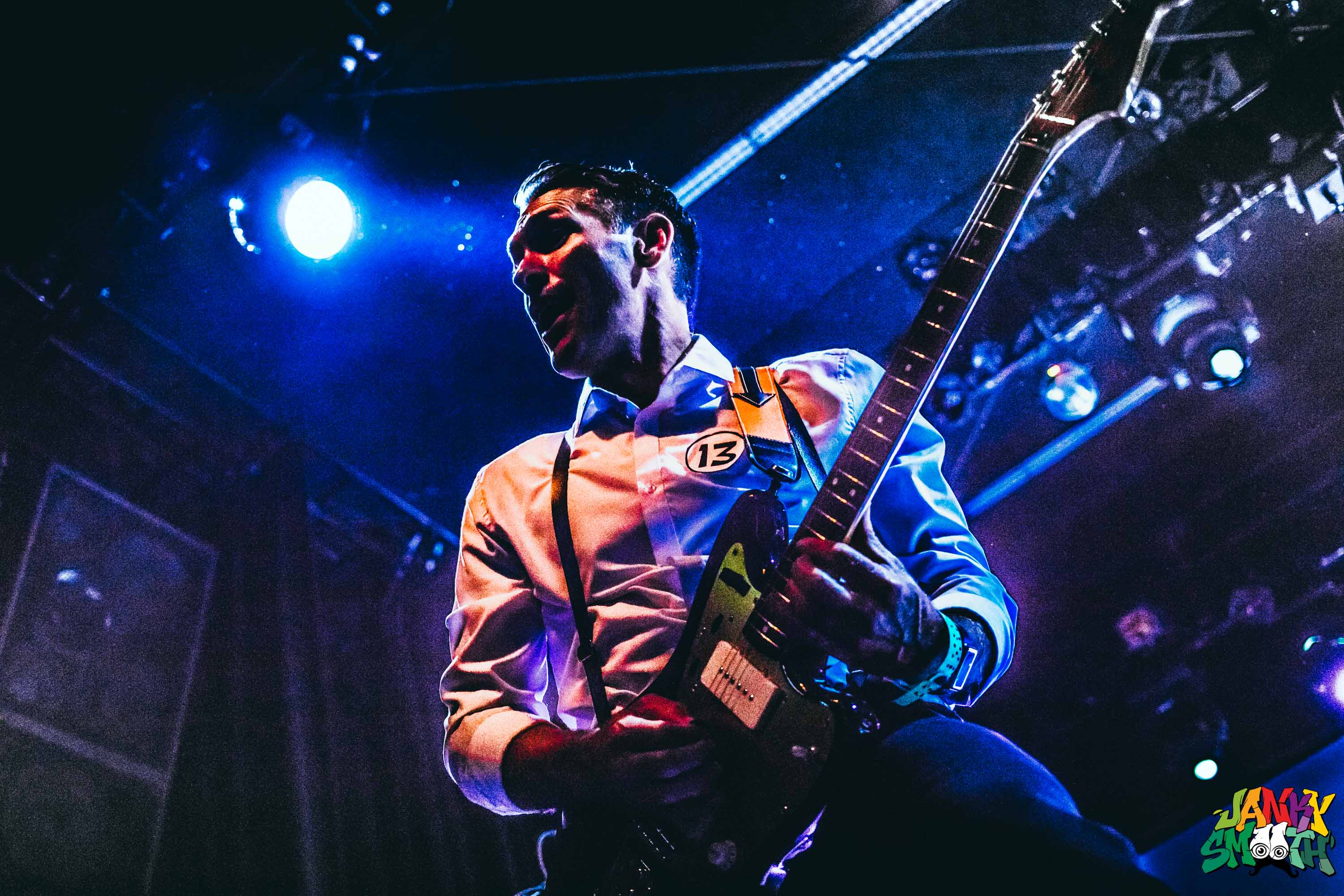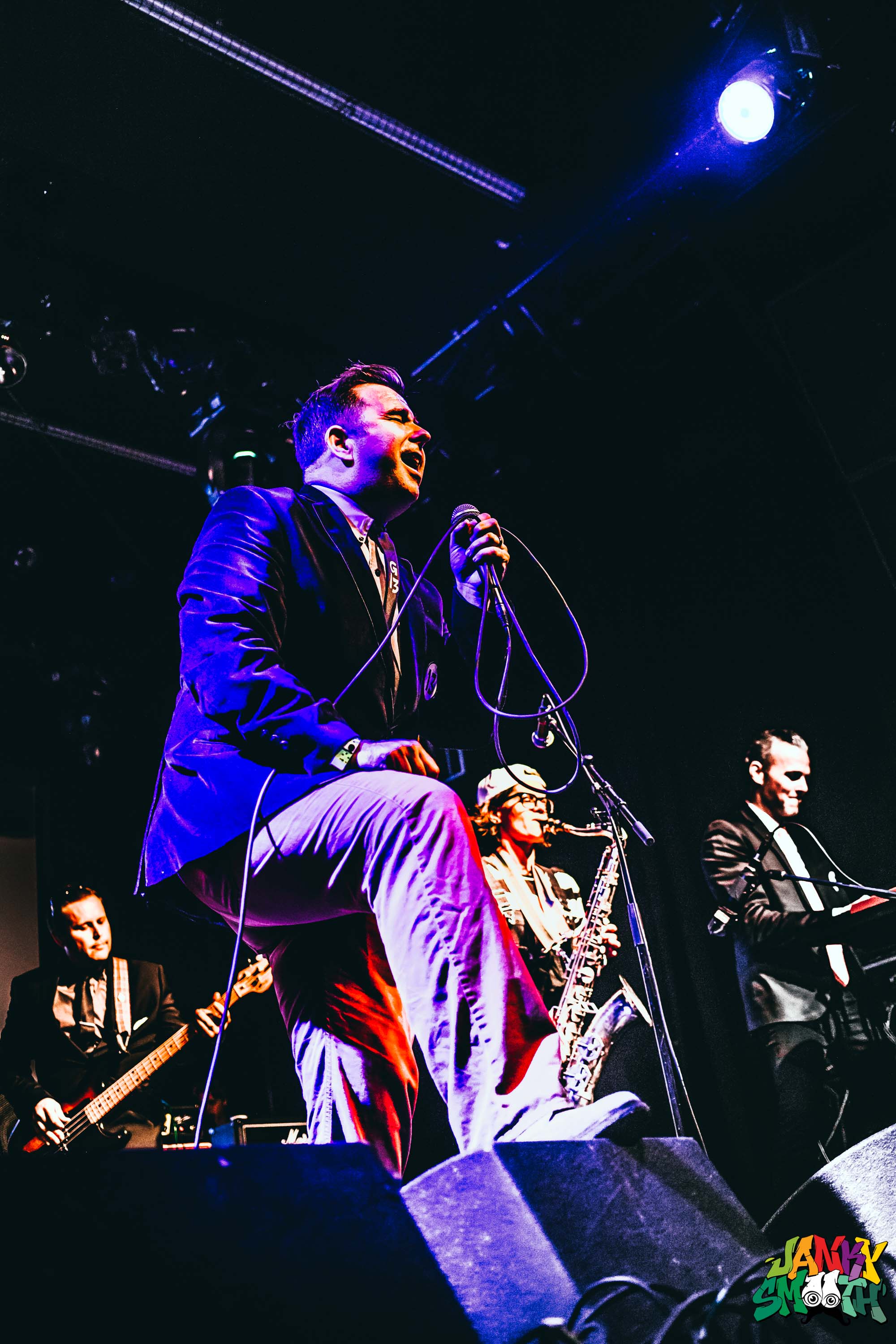 Ramones alumni/family member, CJ Ramone played next alongside Dog Party to do some classic Ramones covers. In this context, you can see how the humor of the Ramones and classic punk rock has more in common with bands like The Aquabats than the more extreme bands that might garner more punk cred. In their cadence and lyrics, The Ramones were punk but it wouldn't have hurt to introduce their music to your kids.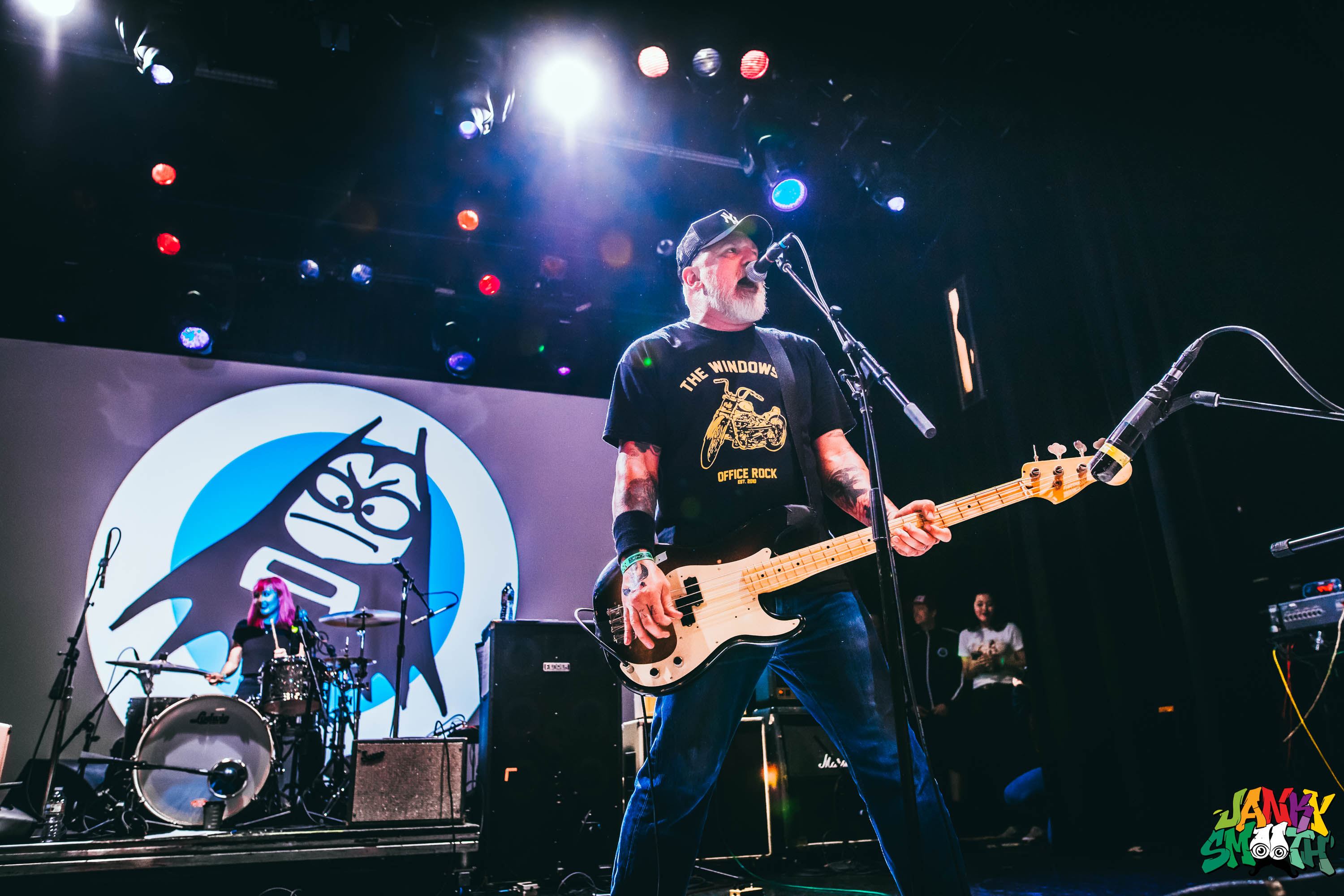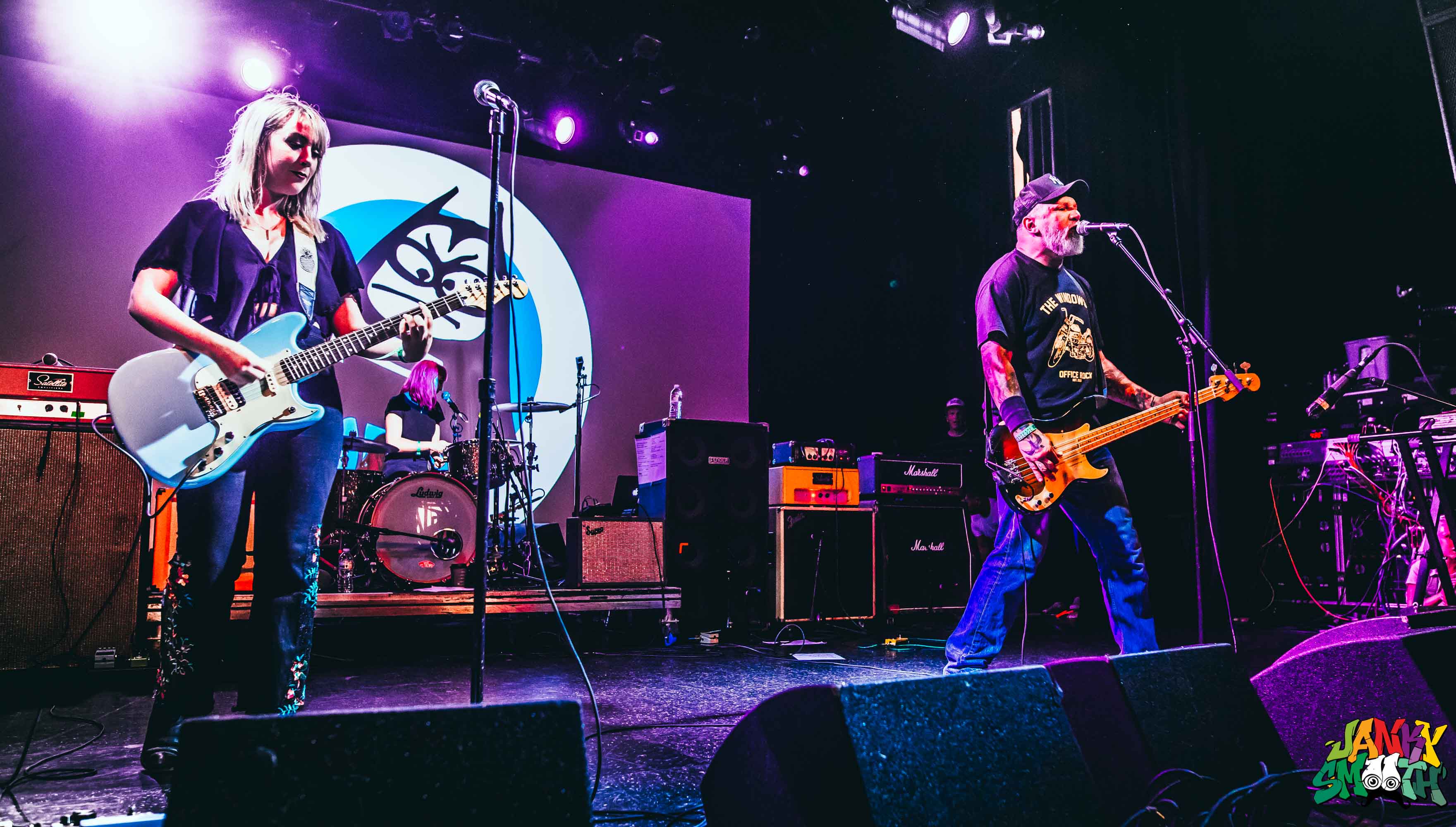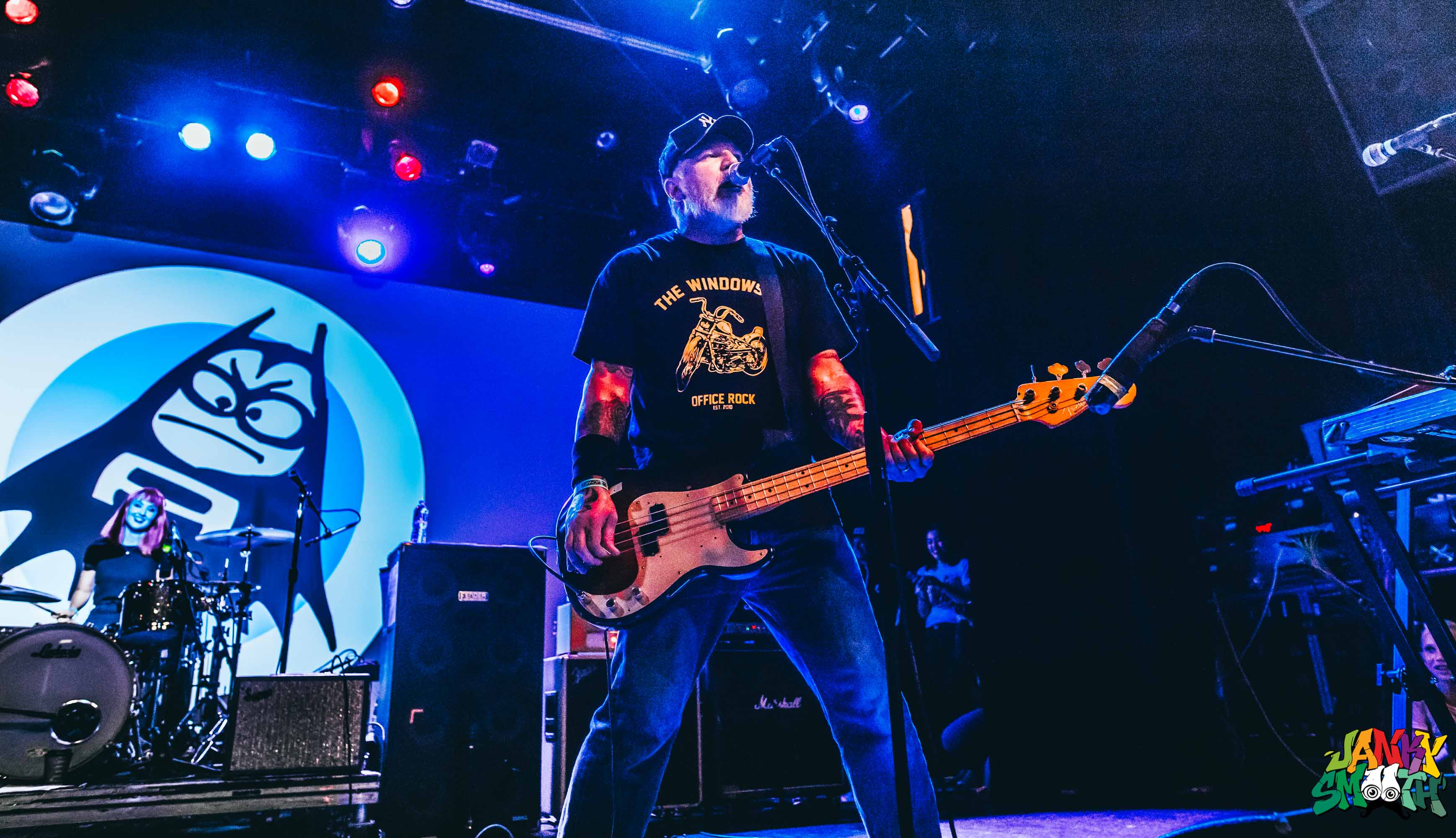 The Aquabats began their set with a thunderous gush of love and excitement from their fans and hopped around their catalogue to play deep cuts and classics such as "The Legend Is True", "The Shark Fighter", and "Look At Me, I'm A Winner".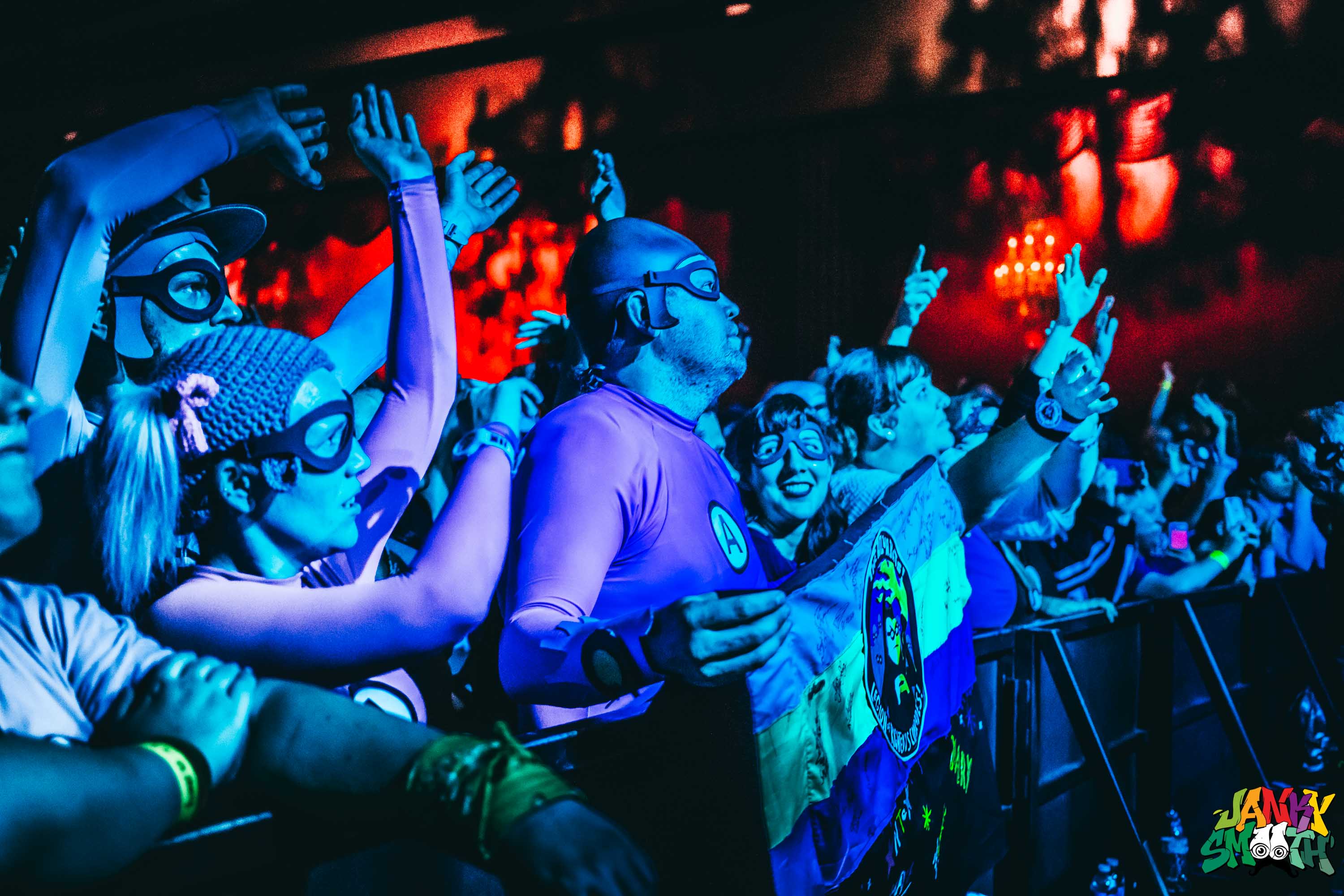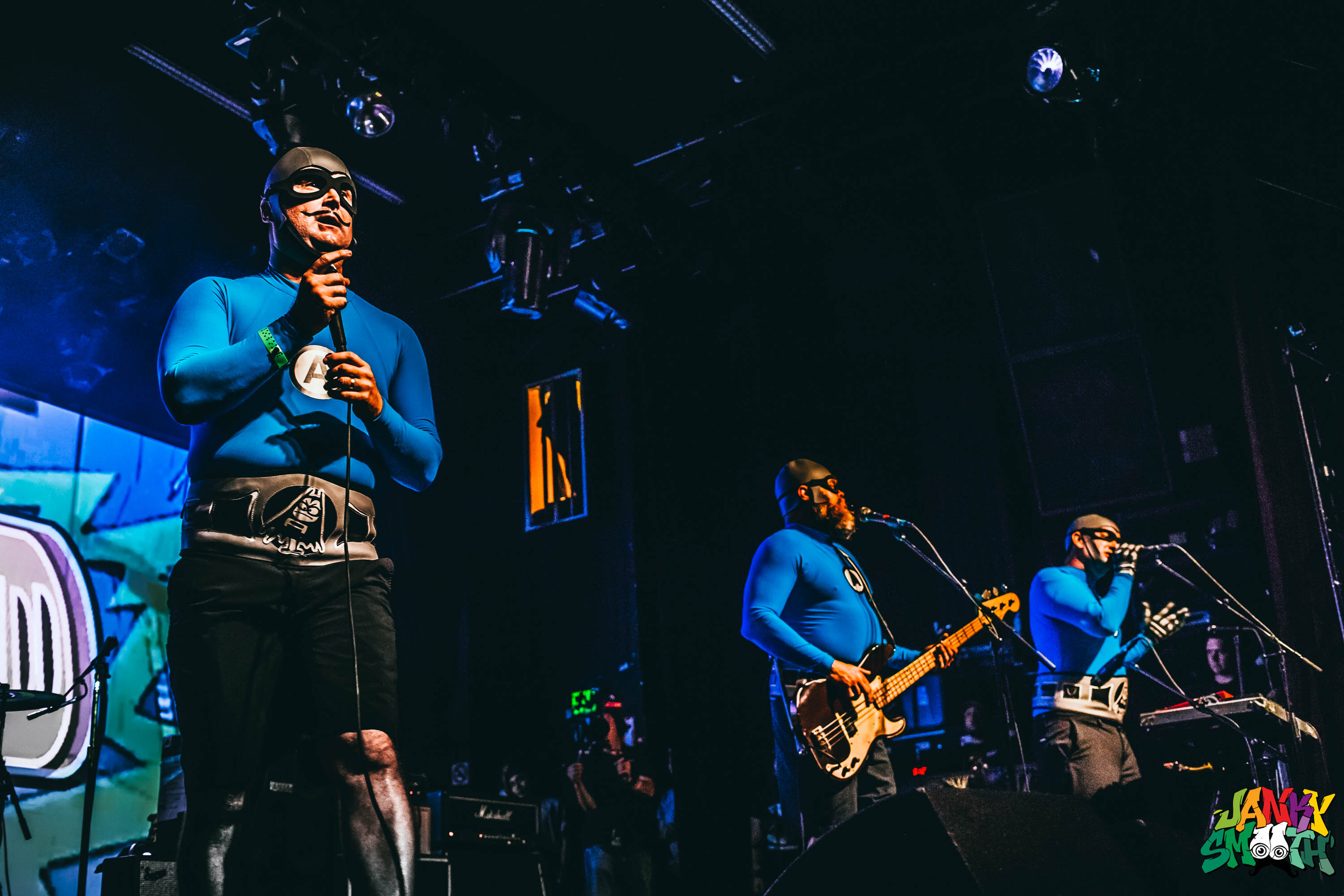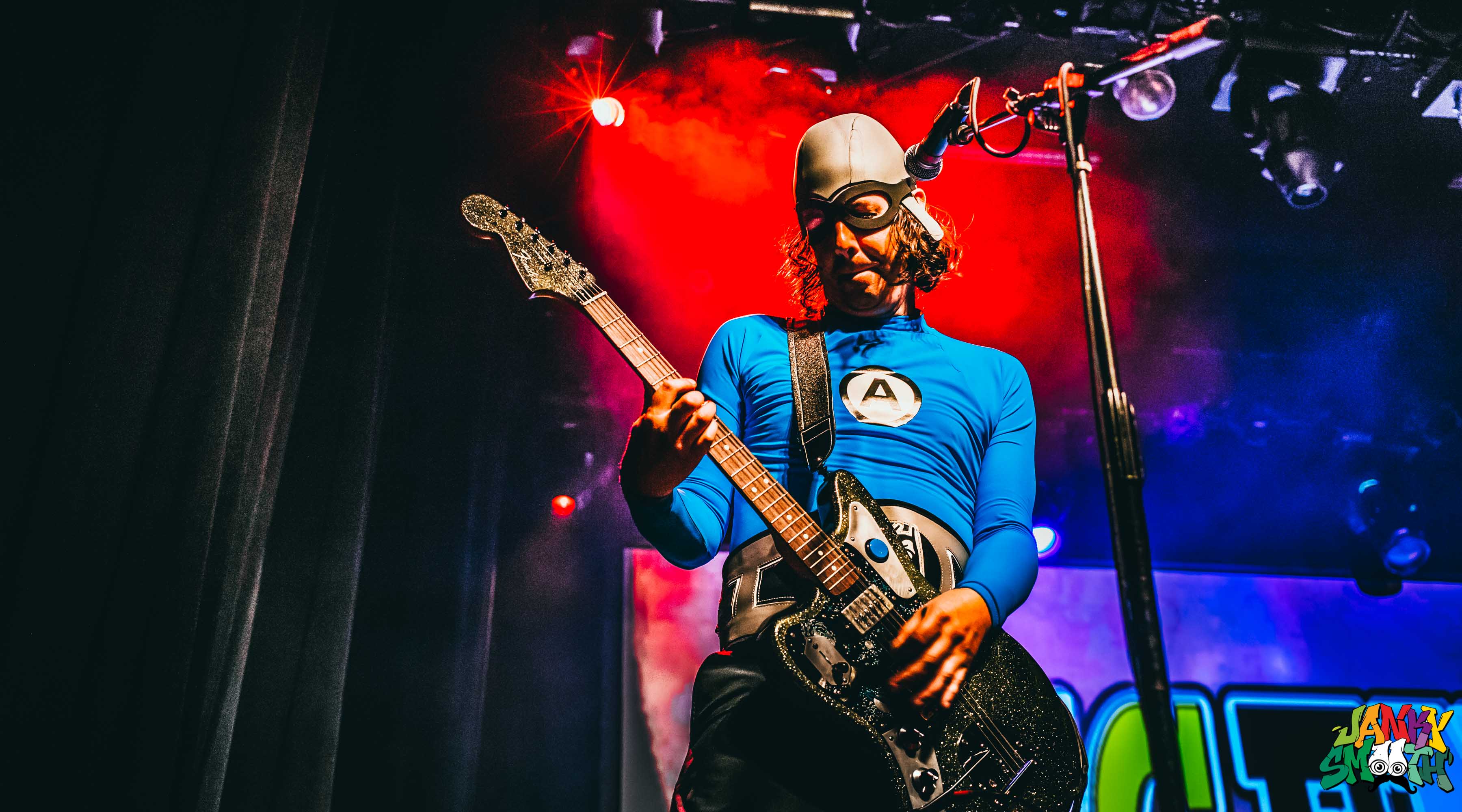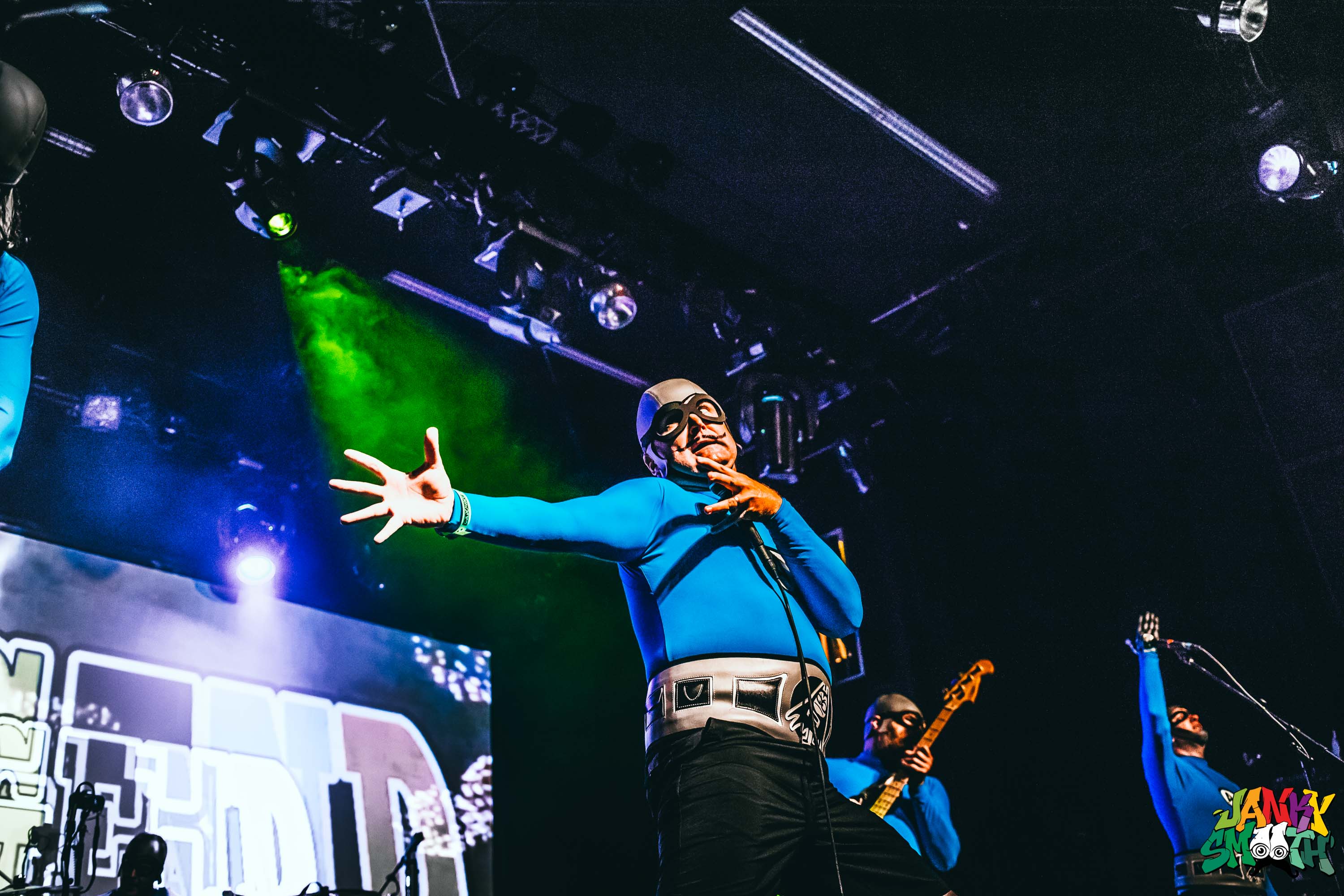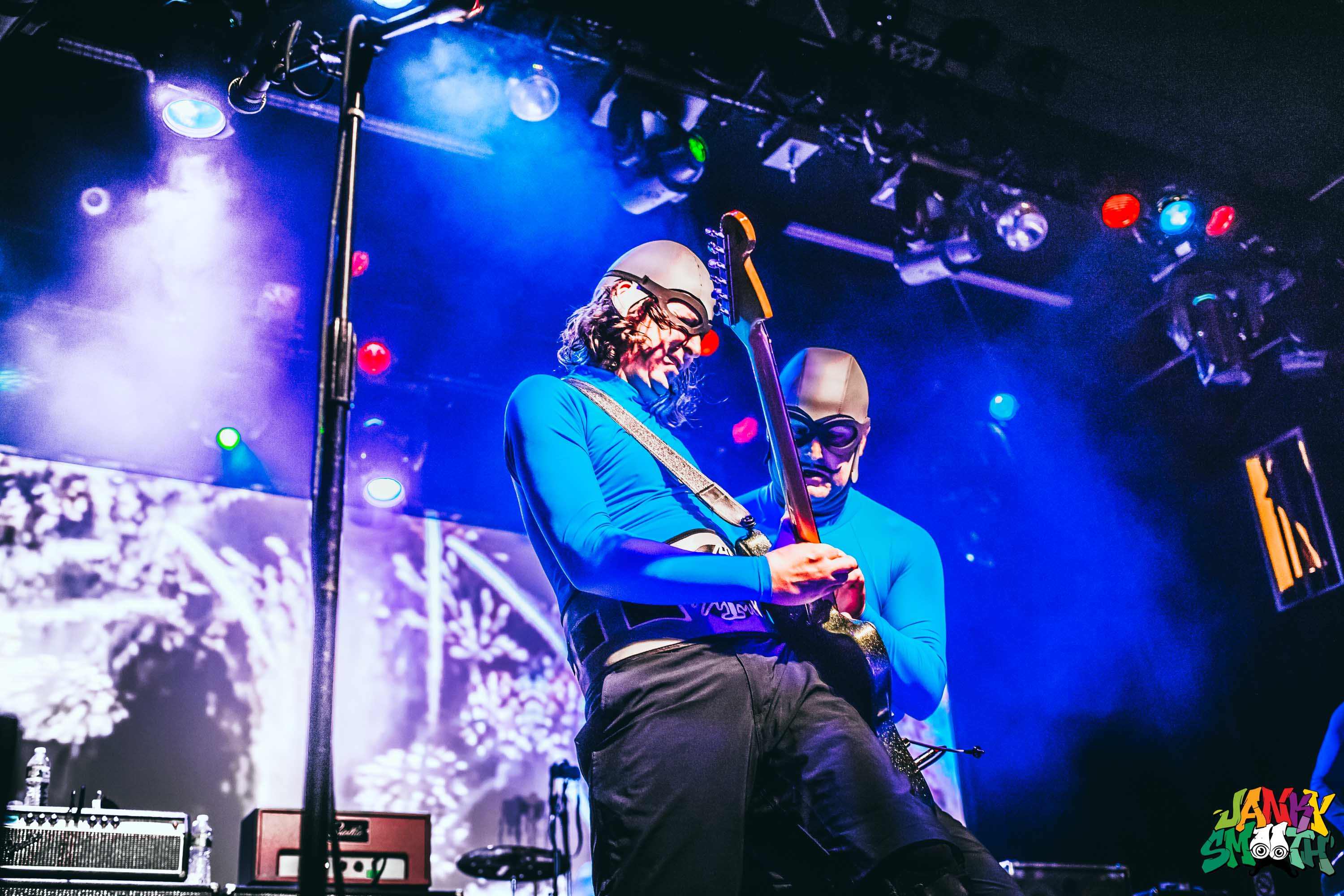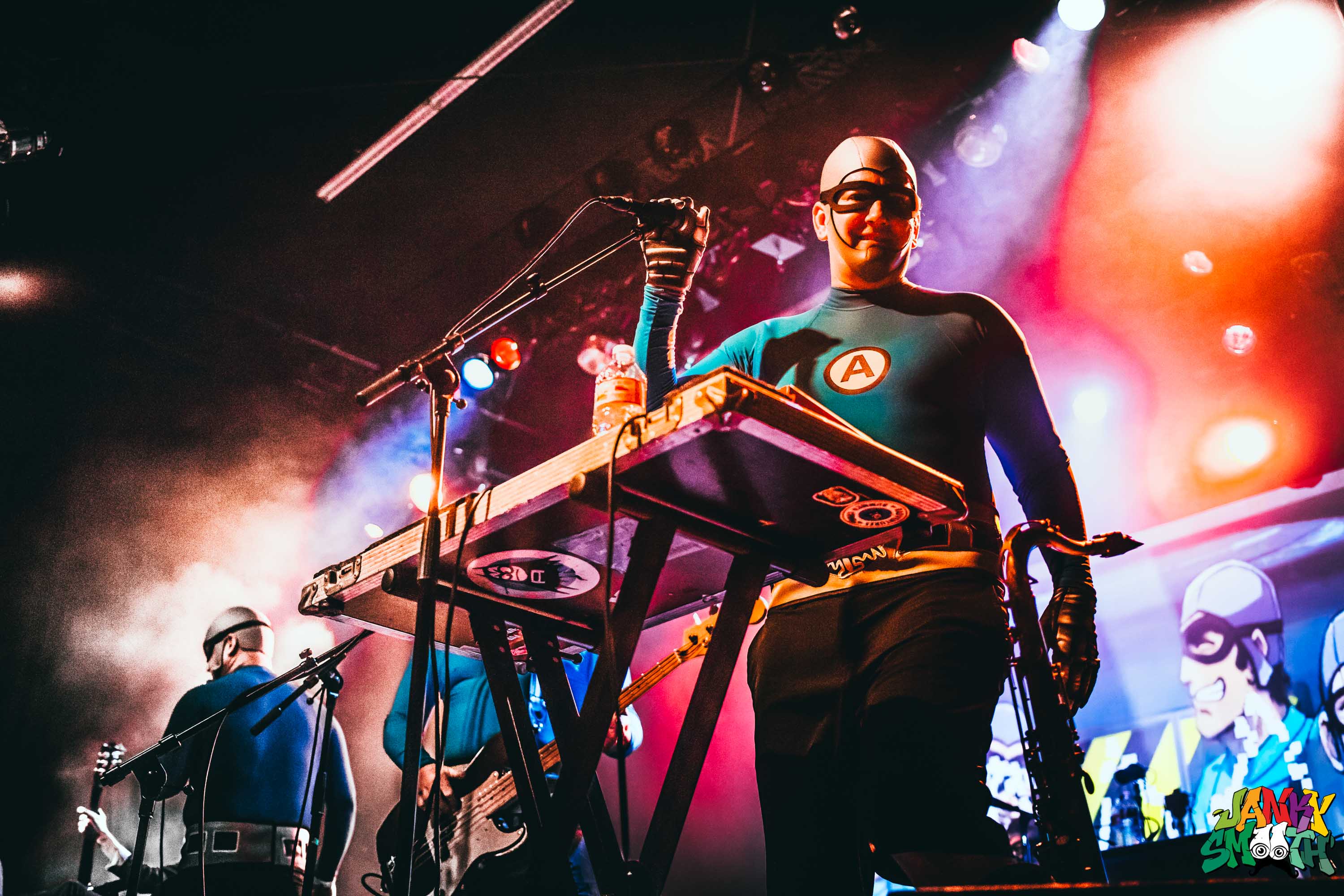 Their first of multiple sets continued with the introduction of Reno 911's Tom Lennon, dressed as Lieutenant Dangle. Together, they sang two Smiths covers "Just Haven't Earned It Yet Baby" and "There's A Light That Never Goes Out". I think this was the best setting for me to hear those two songs performed live for the first time with Lieutenant dangle prancing about the stage in short shorts.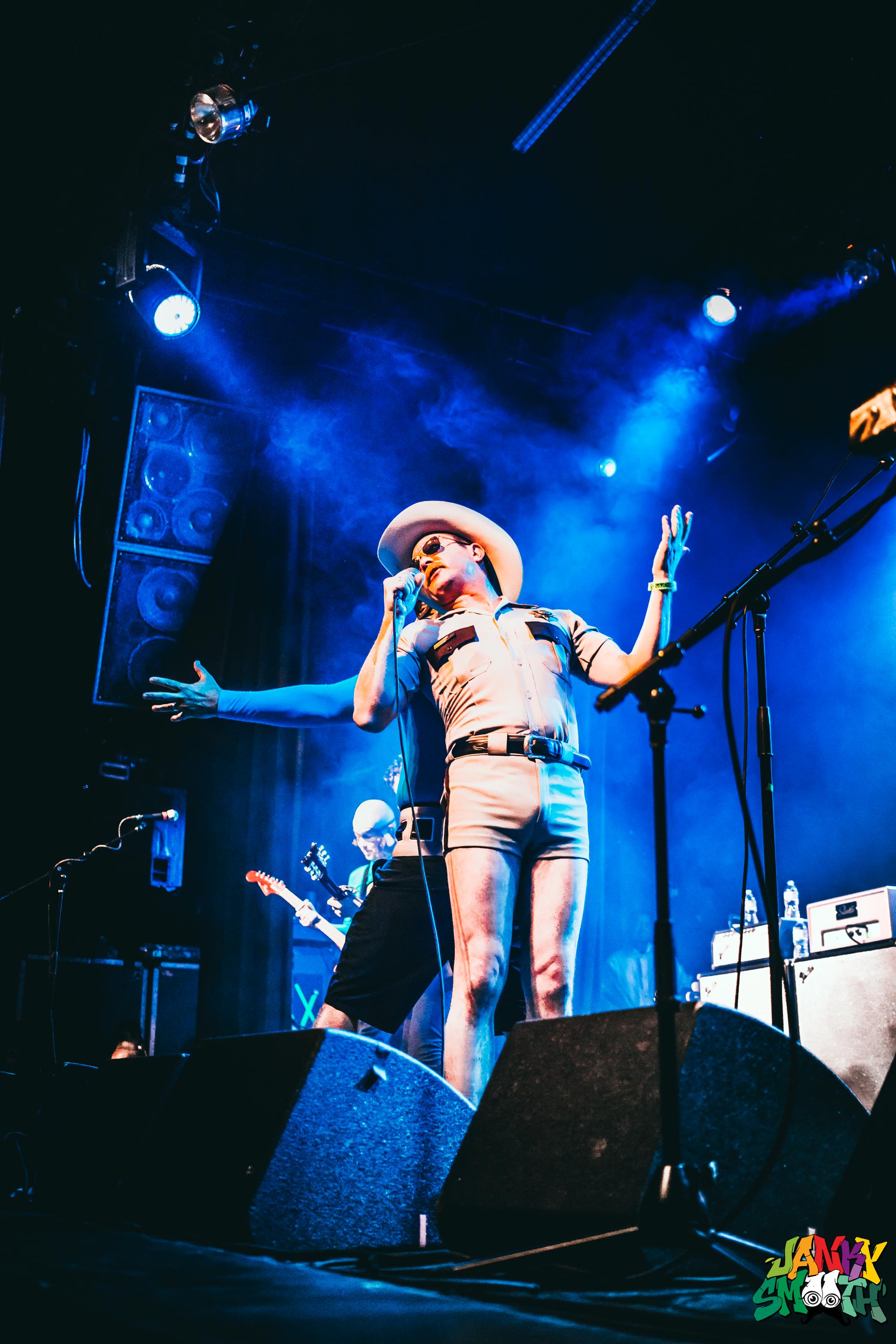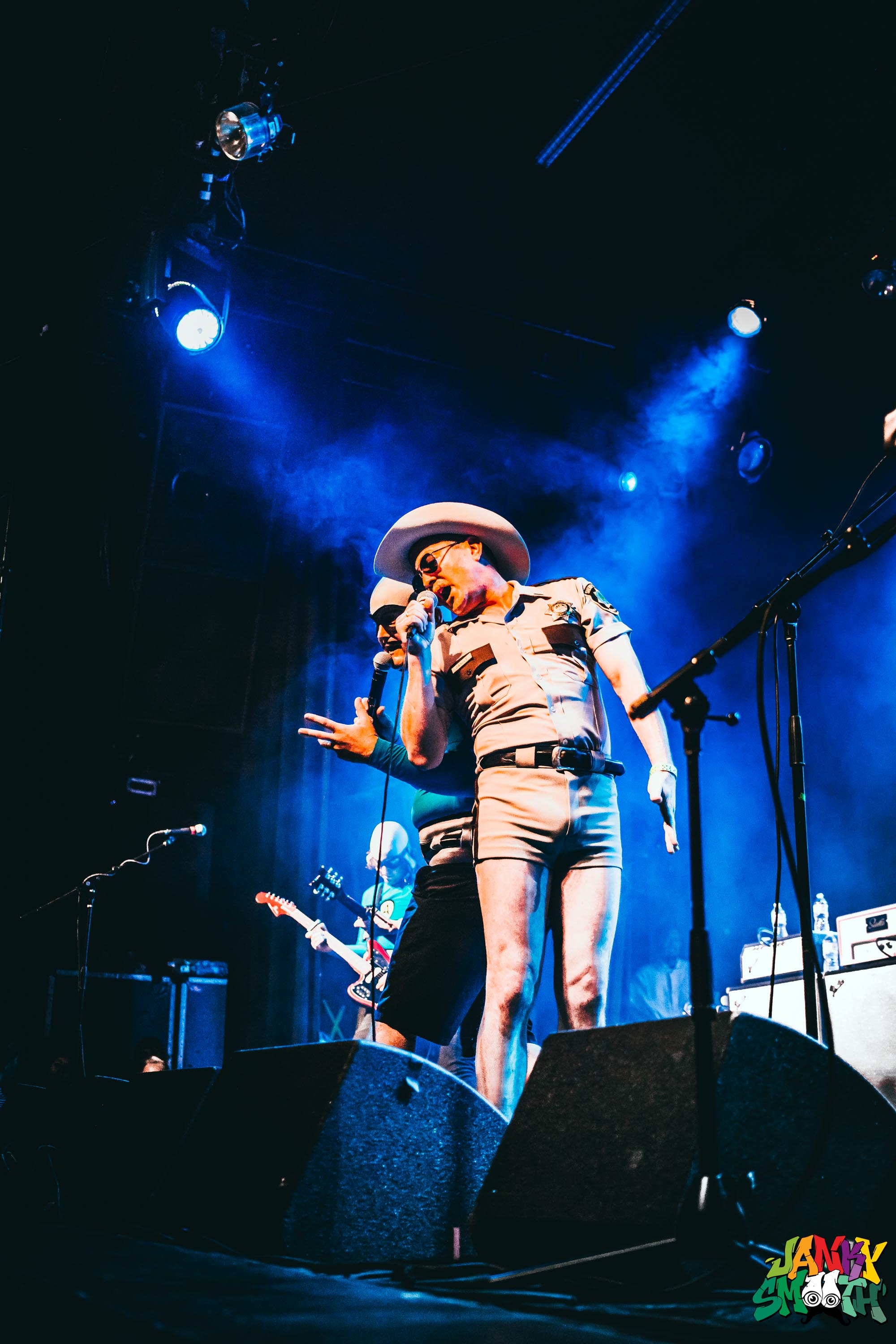 Following Tom Lennon's departure from the stage, the El Rey was flooded with inflatable burgers for the audience to play with as the band went into the song "Burger Rain", a play of Prince's "Purple Rain". Then the evening's next advertised musical guest, Puddles Pity Party, the Pagliacci of the new millennium, came on stage to serenade us and break our hearts with his epic and tragic rendition of Pixies' "Where is my Mind" and a country/rockabilly version of "Pinball Wizard".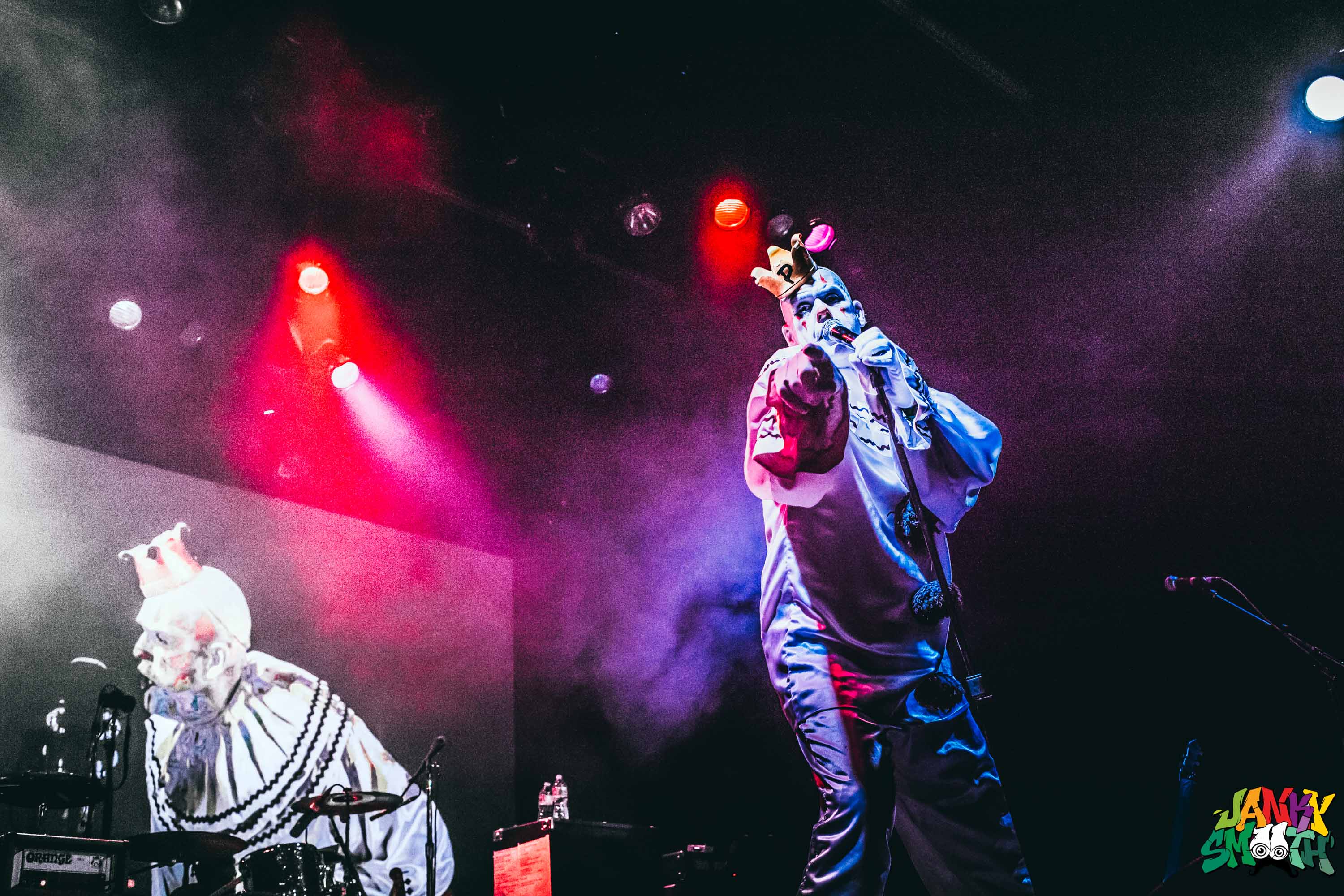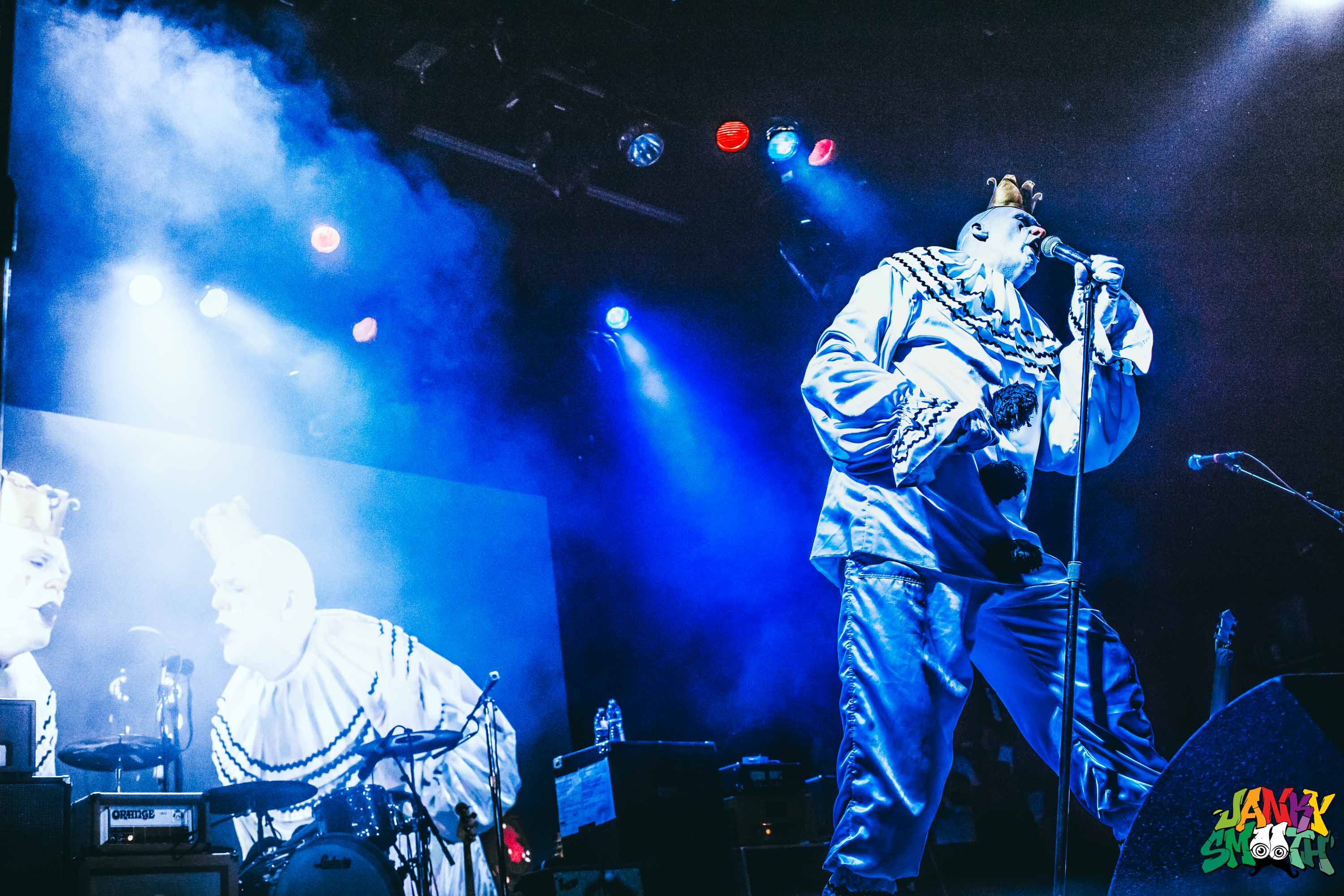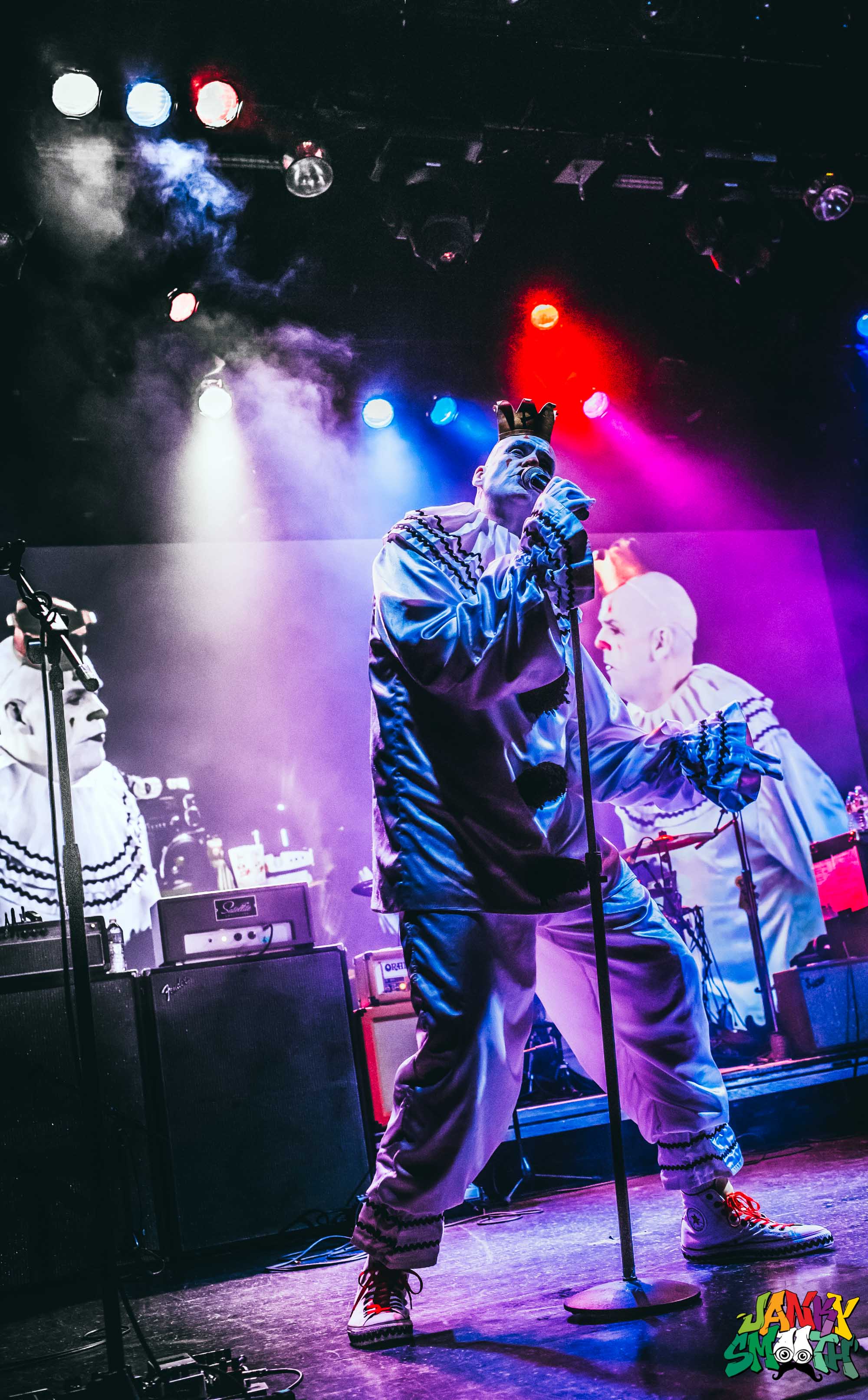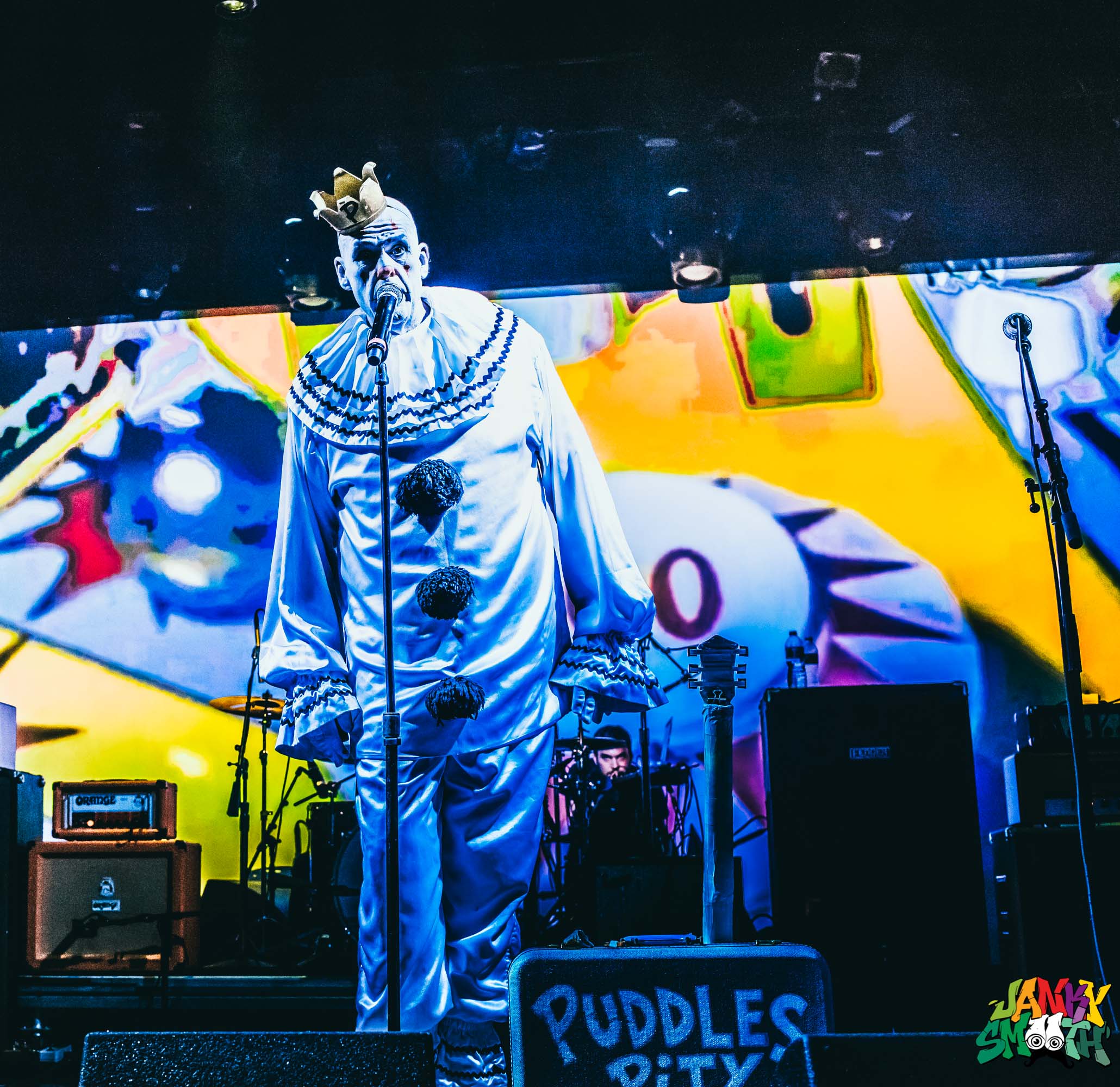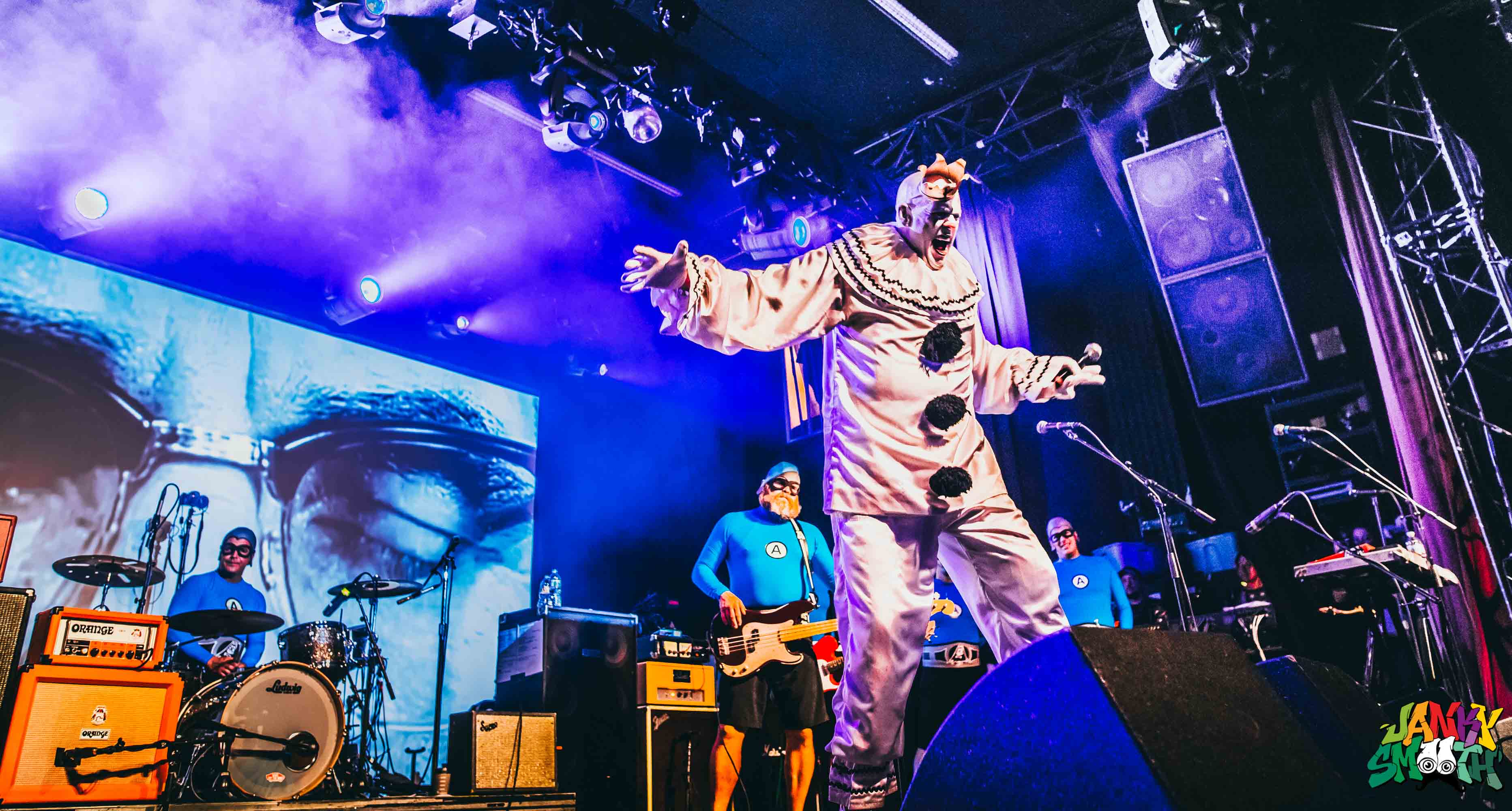 The villains of the Super Show took the stage to threaten the audience with a chemically induced sleep but under the instruction of MC Bat Commander, we attacked them with hundreds of plastic balls that stopped them dead in their tracks. Once the villains were defeated and The Aquabats played few more songs in celebration of our victory, a collective chill was felt up their spines. The band began to worry that El Rey might be haunted and confirming these fear was the ghost of Christmas time, who took the stage dressed in white. This was of course, surprise guest Weird Al Yankovic, on the accordion, who for whatever reason I've began developing an obsession over. The guy is a certifiable LEGEND.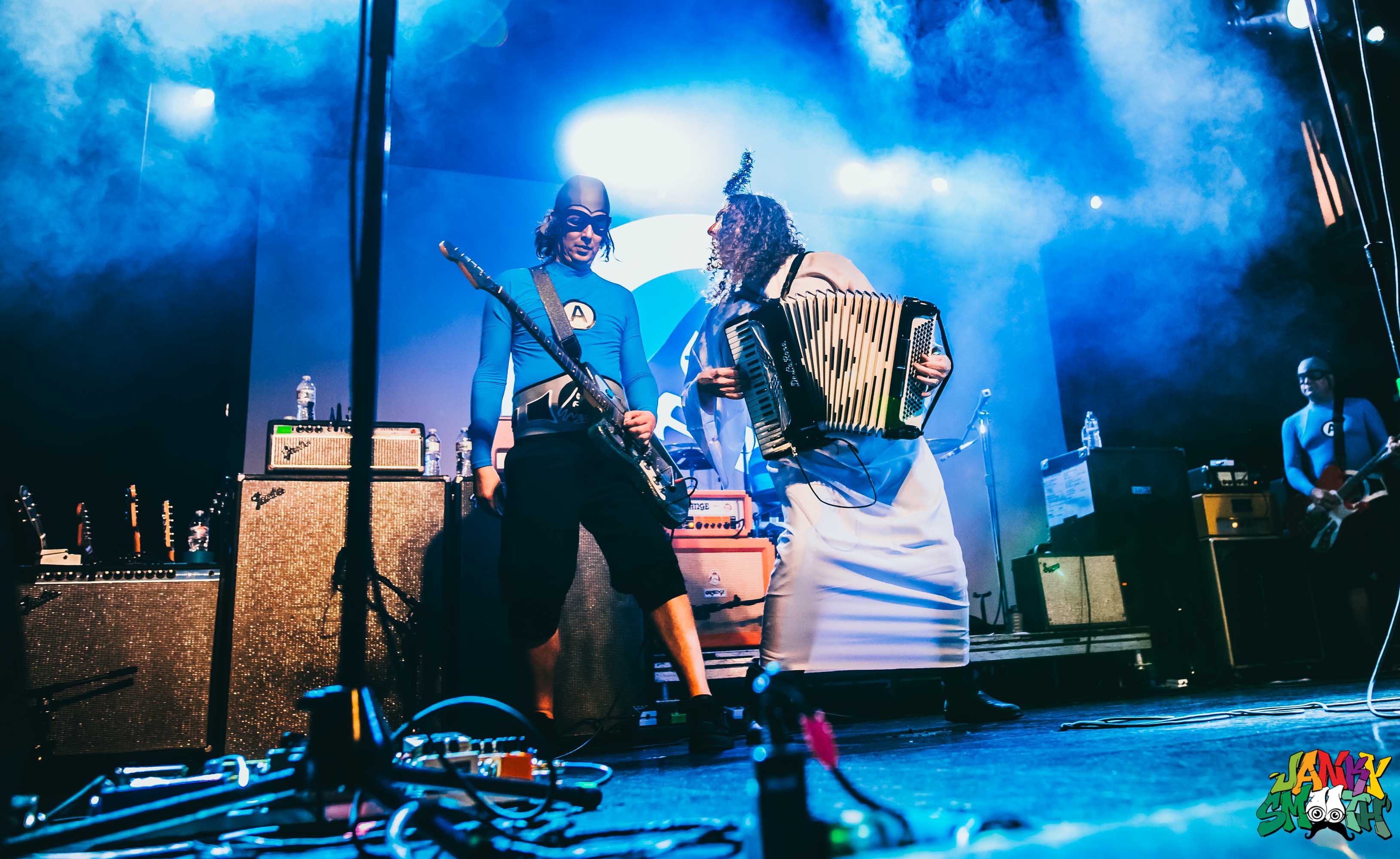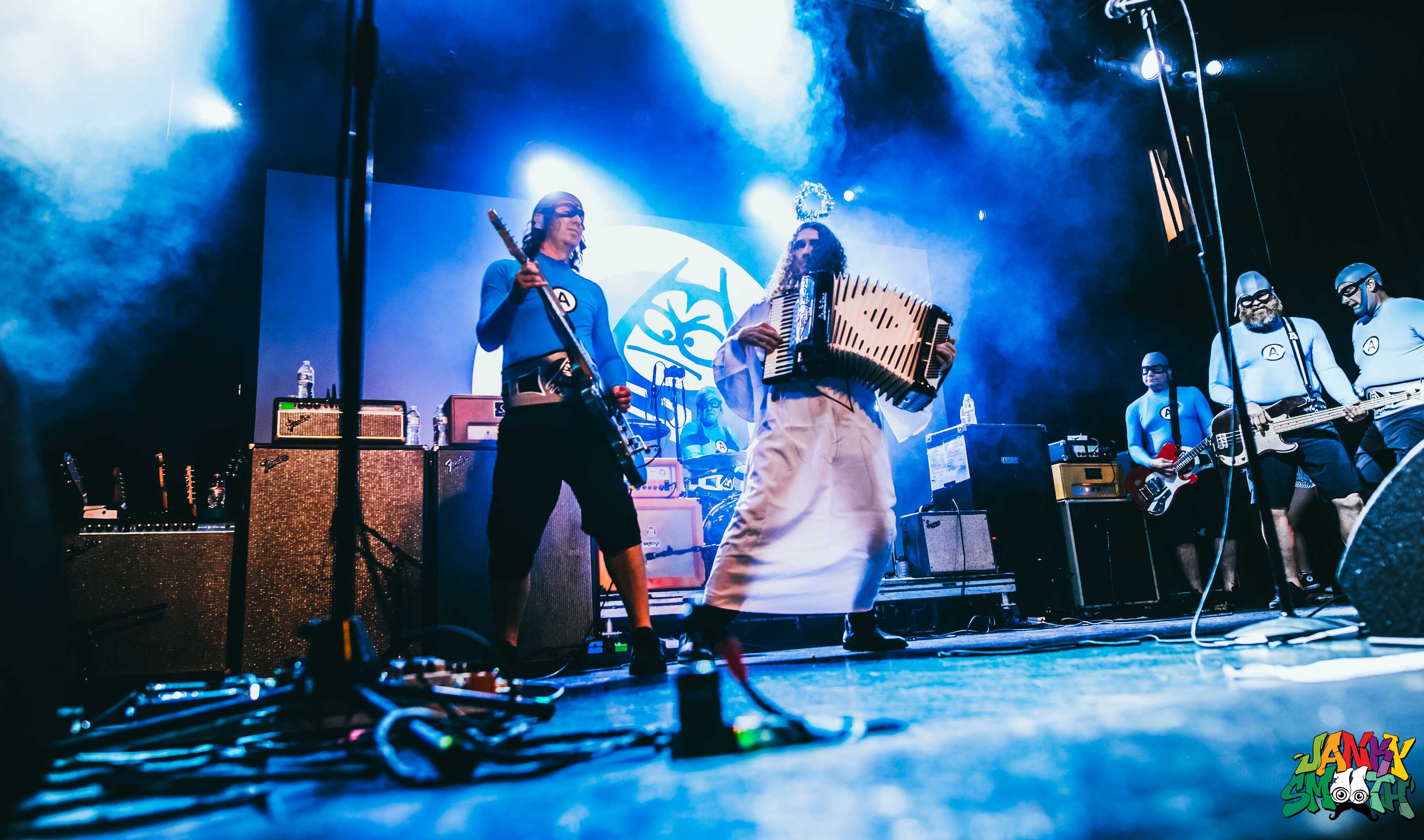 After releasing a giant inflatable snake in the audience for "Attacked by Snakes" and then more inflatable food, only this time, pizza for "Pizza Day!", The Aquabats were joined by another surprise guest, Jesse Hughes of Eagles of Death Metal and together, the band played EODM's "I Want You So Hard".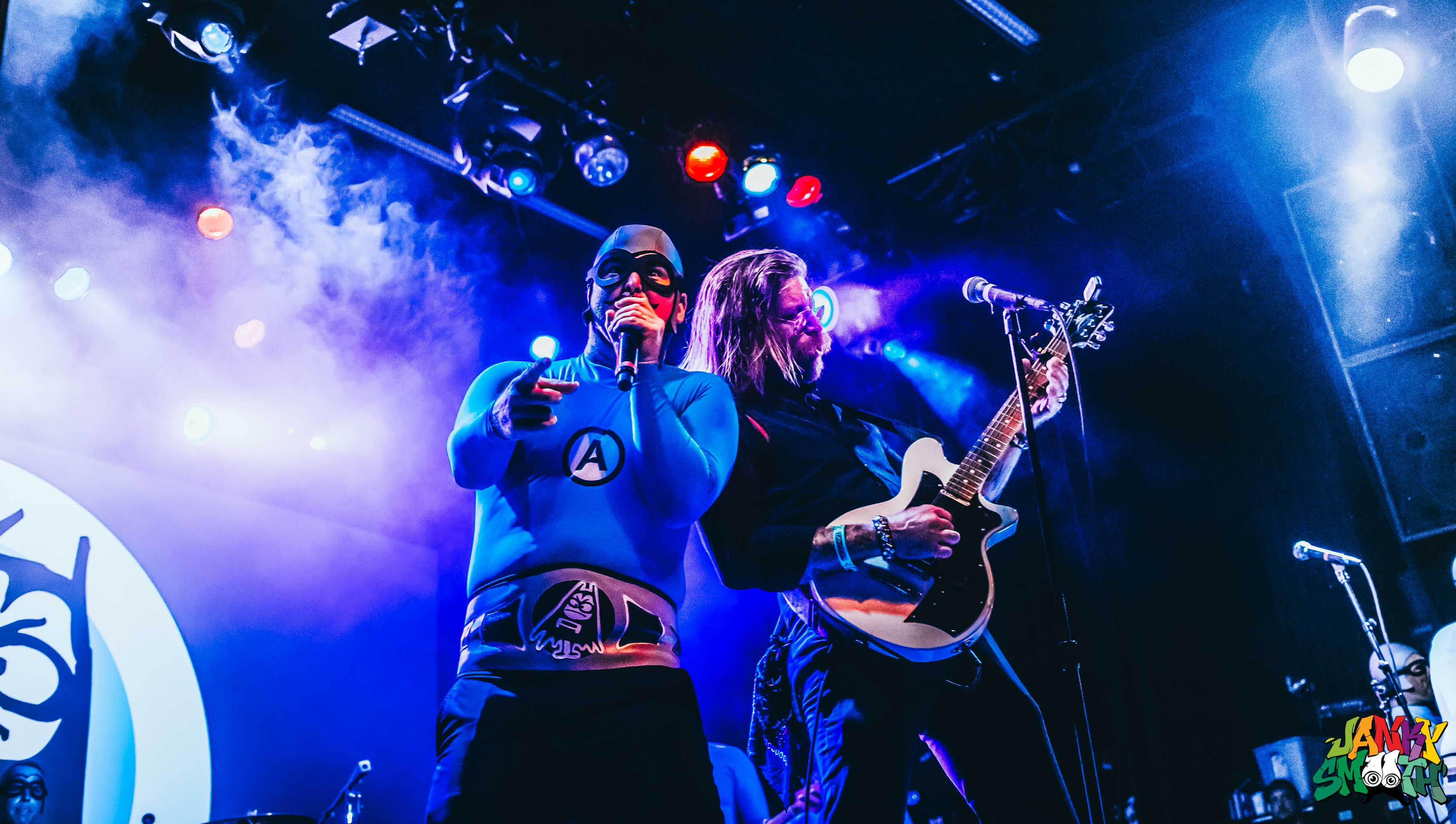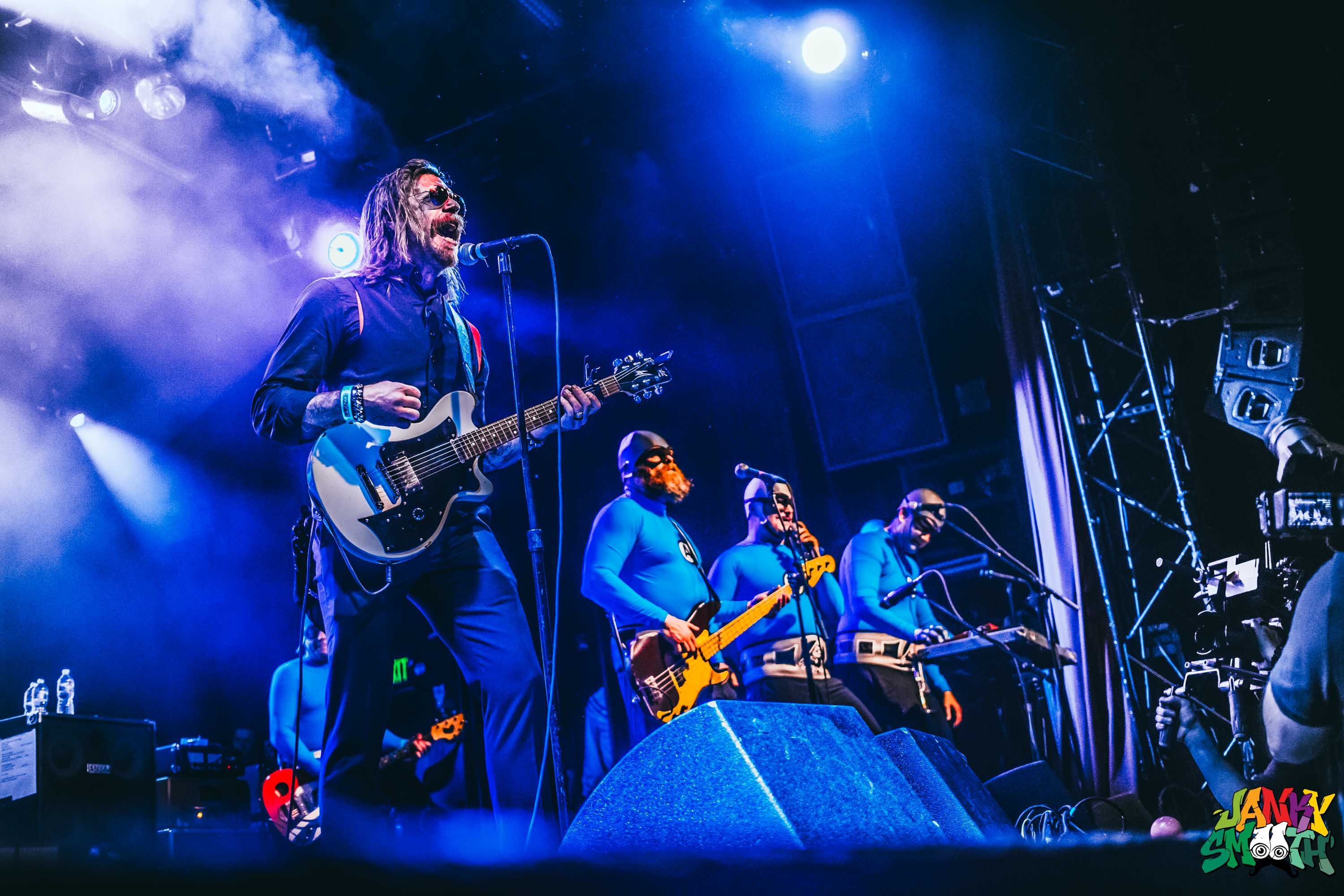 At this point, the audience was spent, sweating, danced-out and drained… or so we thought. When every guest and musician came back on stage for the final song, we all received this second wind so we could dance to the only song which could've possibly culminated such an epic and super event. "Heroes" by David Bowie took on new meaning as actual super heroes played the song. The charm of the Aquabats has always been that they might just be grown men in ridiculous costumes but look what they achieved doing that. Not only does it prove that you can do it too but it shows us that super powers can really just be that light inside each of us that makes us want to do good for people.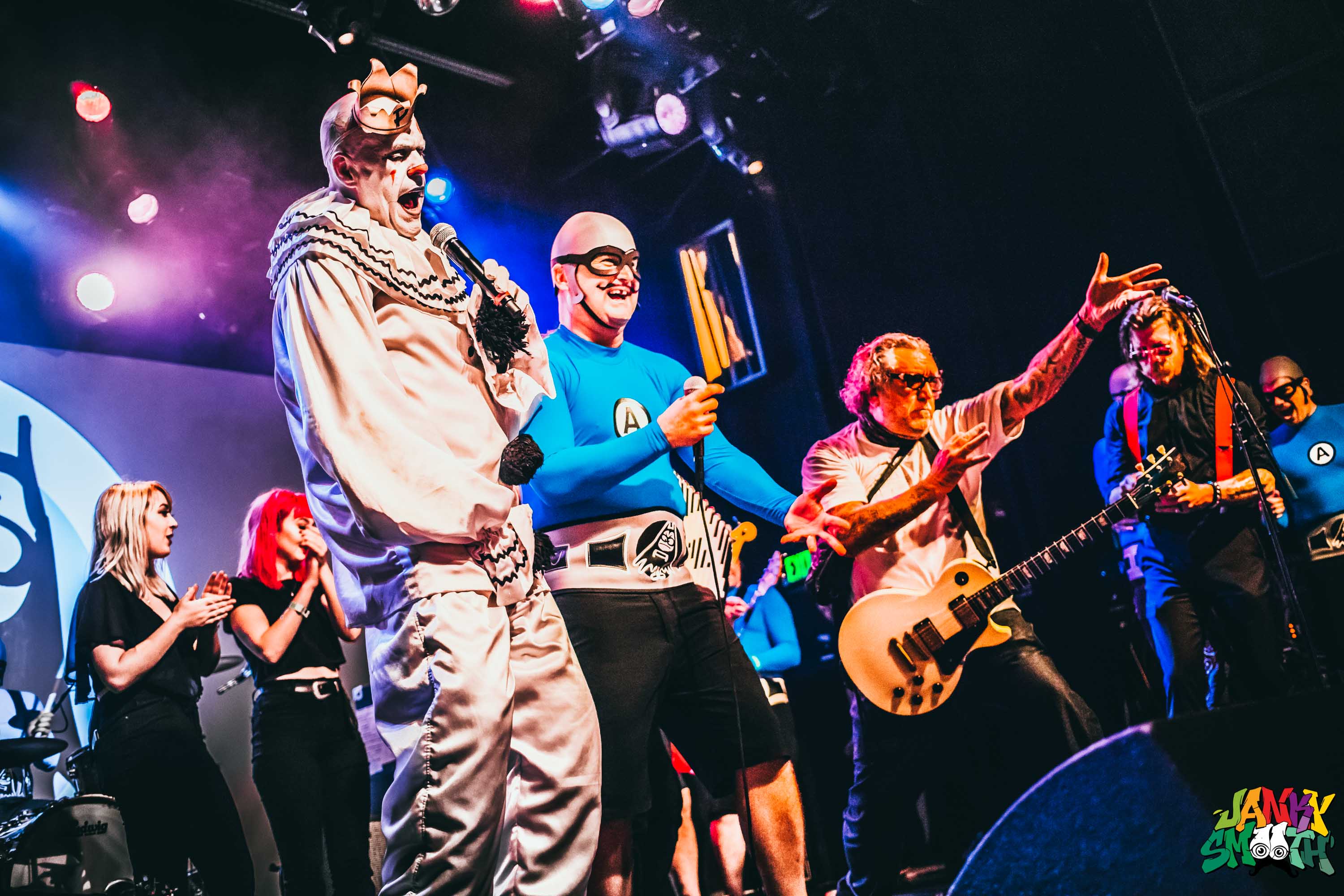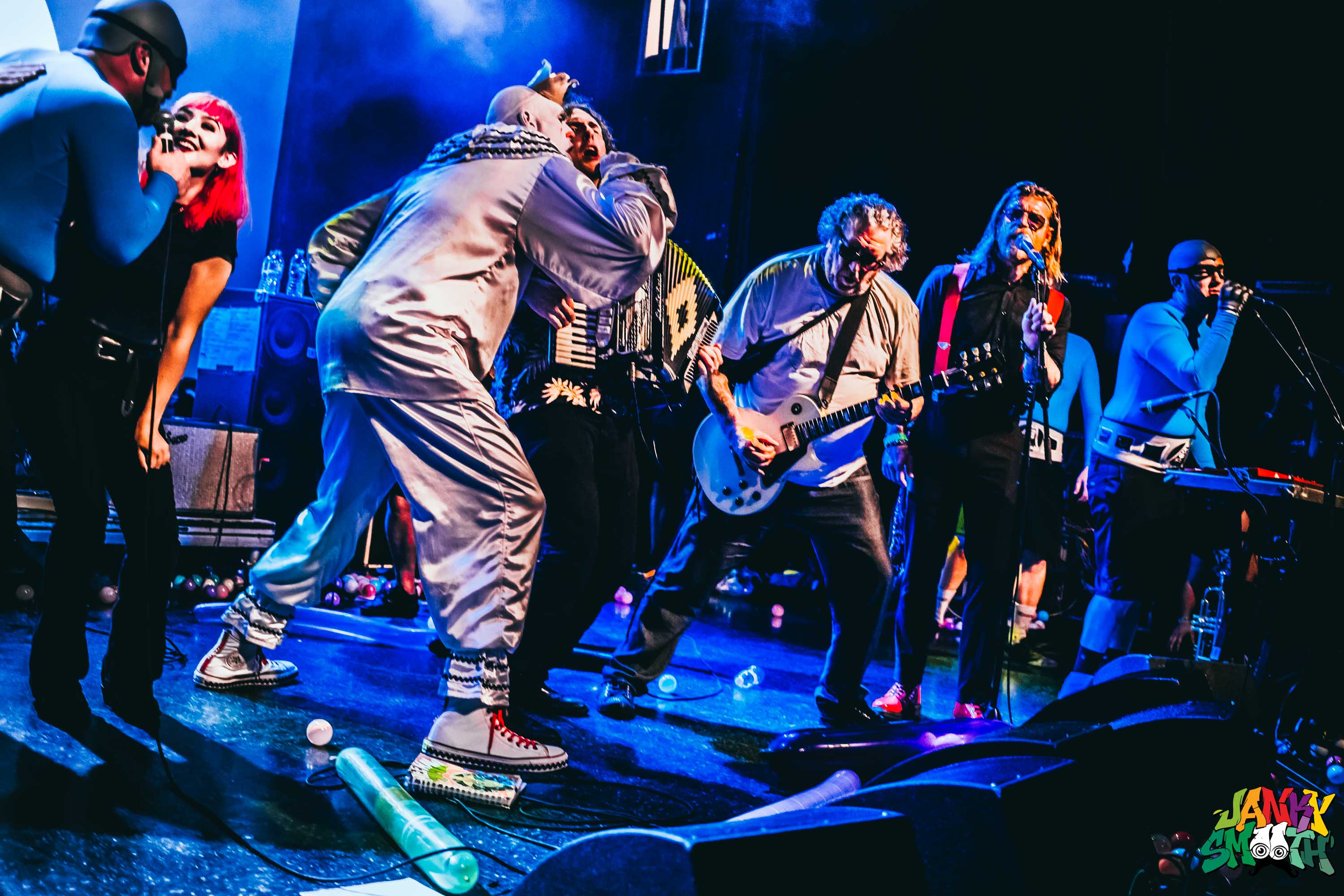 Words by: Rob Shepyer
Photos by: Dillon Vaughn