Take This: Win 2 Tickets to Cal Jam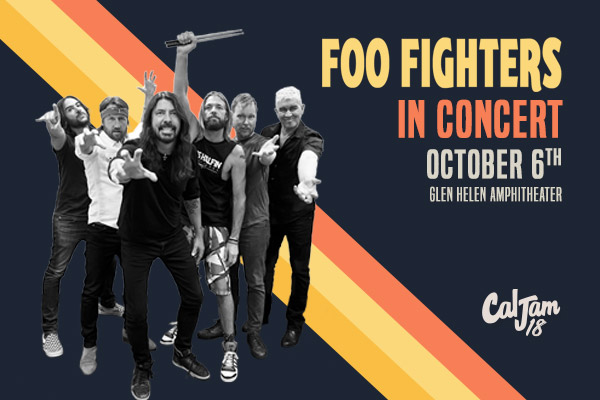 You've got to be crazy not to want to attend Cal Jam. Foo Fighters are an incredible live band. Iggy Pop bringing back his Post Pop Depression set for one night only is a big deal. The duo known as Tenacious D will be present, setting the stage for an epic festival the likes of which the world has never seen before.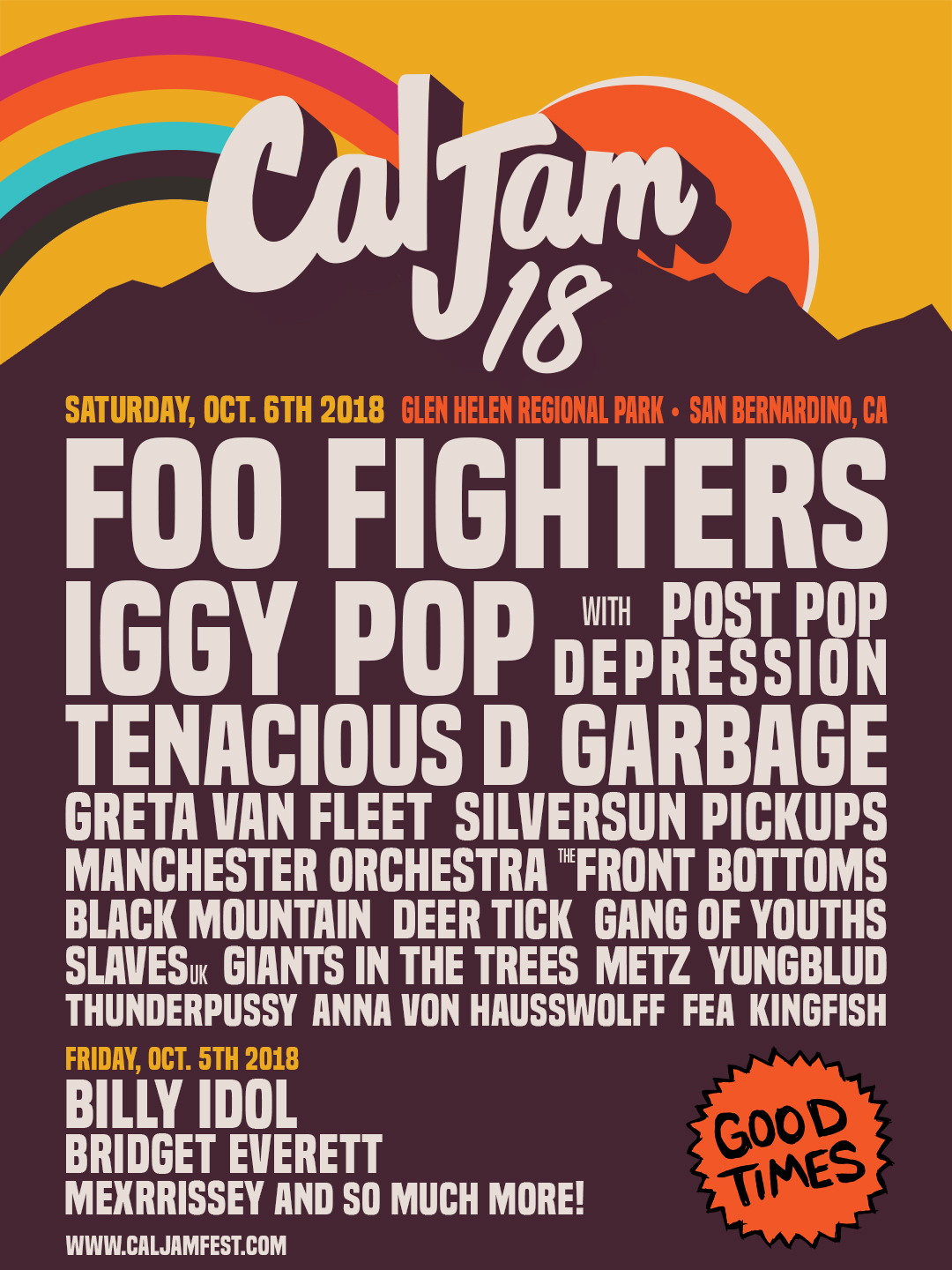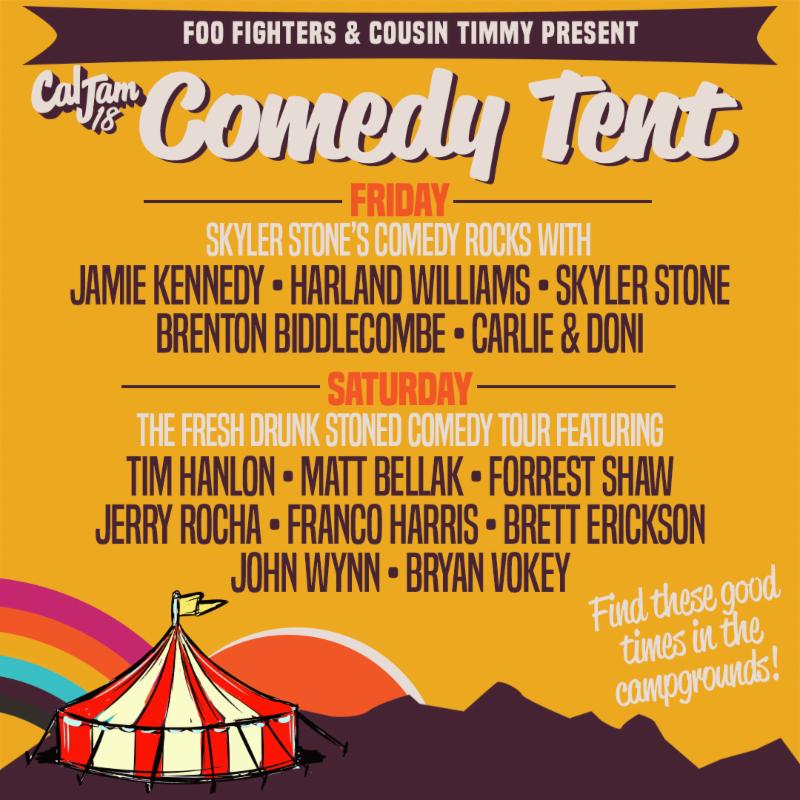 All these bands and more will be at Cal Jam and you should be there too. If you're too broke to buy a ticket, we understand. That's why we're giving away two general admission tickets to Cal Jam at Glen Helen Regional Park in San Bernardino.
YOU CAN BUY TICKETS HERE OR.
ENTER TO WIN 2 TICKETS TO CAL JAM
OCTOBER 5th AND 6th AT GLEN HELEN REGIONAL PARK IN SAN BERNARDINO
Step 1- Join Our Newsletter (look for pop up every time you arrive at jankysmooth.com)
Step 2- Tag a Friend in the comment section of our Twitter, Instagram, or Facebook Cal Jam Giveaway Posts
WINNER WILL BE WILL BE SELECTED ON MONDAY OCTOBER 1st AT 11AM PST VIA EMAIL CONFIRMATION