Ty Segall Unplugged at the Smell
The sky was illuminated by a brilliant flash of light followed by a loud and ominous rumble. The rain was coming down on me as I walked down the alley behind Main Street in Downtown Los Angeles approaching The Smell. As I got closer to the entrance, I saw Jason Finnazo of The Birth Defects nervously smoking a cigarette in the rain. He had been the opening act of the evening in which the band Feels and Ty Segall were trading in their face melters for acoustic guitars.
"Did you feel naked up there?" I asked him as he took a deep pull off of his smoke.
"Yeah, everytime I do this, I always say that I'll never do it again".
He proceeded to go through the inventory of issues he had and I kept thinking how musicians were like chef's- always pointing out where the meal was too salty and never giving any credit to the deliciousness of their creation. I was bummed I missed his set because I love The Birth Defects and one thing that is hard to imagine is The Birth Defects unplugged. It's exhilarating when artists go out on a limb.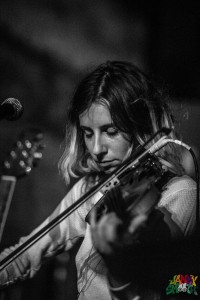 I did make it in time to see the beginning of Feels acoustic set. Feels are one of those bands in this emerging scene that blew people away from the moment they were thrust into it. The combination of Laena and Shannon's vocals are hypnotic in their harmonies and the battery of Michael and Amy round out the lineup to create a formidable alliance of skilled musicians and relatable song writers.
Feels set was a mixture of air tight arrangements and playful imperfections. With Laena switching between an acoustic guitar and a violin and Amy switching between her bass and a shaker shaped like a lemon, the first half of the set was absolute perfection and the second half had a few rocky moments that were navigated with confidence and giggles, including a haunting version of Billy Idol's, Eyes Without a Face.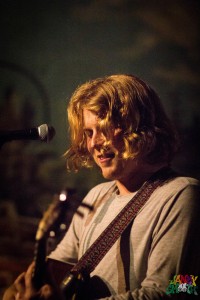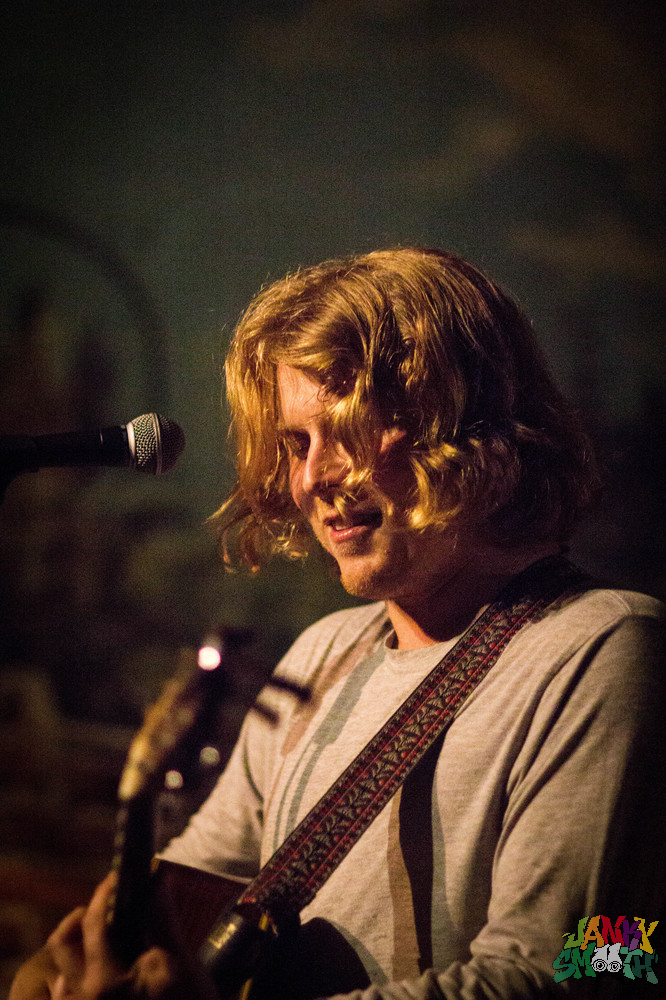 The legend of Ty Segall continues to grow and gain popularity in indie circles with his tireless schedule of studio releases and live performances. The most interesting thing to me about the Ty Segall phenomenon is that his super stardom amongst music snobs and scenesters is stratospheric while remaining almost completely unknown in the mainstream of American music. It's an interesting dichotomy.
Ty Segall's acoustic set at the Smell this past Thursday is just another example of his prolific output. Segall seems completely at home whether he is headlining Burgerama and FYF with a full band or playing to 100 people with an acoustic guitar and the occasional violinist. Seeing him navigate a whimsical set list was a testament to his competence as a performer, perfectly content to noodle on his steel string, at times, as if he were sitting alone in his living room. The first half of his set was a combination of experimenting on his audience with new songs and unleashing acoustic arrangements of classics like Comfortable Home and Sleeper (even though Sleeper was written and recorded as an acoustic song). In the second half of his performance, his patience and confident demeanor allowed him to probe his patrons with an impressive list of cover songs, searching for the perfect selection which would unite his audience into a sing along. Ziggy Stardust came close to the unification but fell a bit short from the desired effect. I almost lost my mind when he teased us with the Syd Barret era, Pink Floyd, LSD soaked song, "Bike" off of the Piper at the Gates of Dawn album but he didn't even make it through the first verse. Ty Segall finally found his desired result when launching into My Best Friends Girl by The Cars. The crowd immediately grabbed onto that song and sang the back up vocals in the chorus perfectly, even thunderously throwing in the double clap prominently throughout the entire song. It sounded incredible in the reverberating cavern of The Smell. Ty Segall closed out the set with the song Queen Lullabye.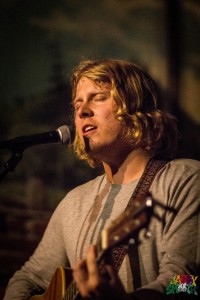 Is there anything Ty Segall can't do? Some songs make you cry, some songs make you angry and some songs make you dance. I walked out of the Smell with a huge smile on my face with the sounds of Olivia Newton John singing Hopelessly Devoted to You blasting from someone's car stereo in the adjacent parking lot. That was somehow completely fitting exit music to the evening's festivities.  A little bubble gum pulpiness to wash down the easily digestible sounds on this stormy night.
Fuzz Unleash Distorted Heavy Overdrive on the El Rey
King Tuff and Family: Burger-raucous at The Constellation Room
New Album Review: The Birth Defects- First 8 Mistakes
Words: Danny Baraz
Photos: Julien Kelly-Gross