Fuzz Unleash Distorted Heavy Overdrive On El Rey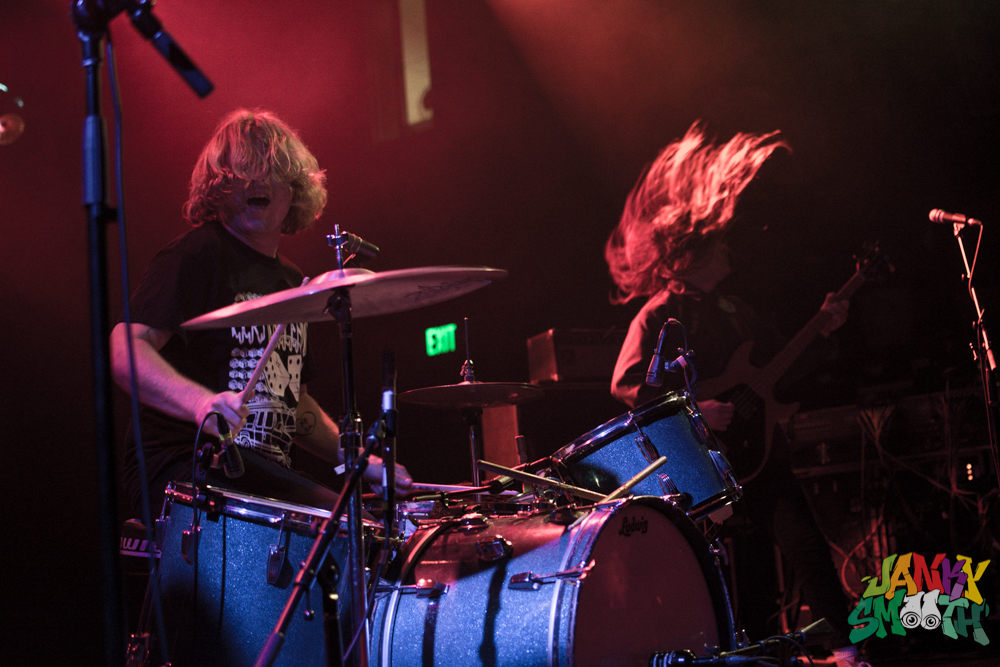 Words: Justin Thomas
Photos: Taylor Wong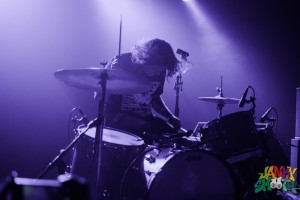 Last night Ty Segall, and his longhaired trio, Fuzz headlined the sold out El Rey Theatre in West Hollywood with support from Endless Bummer and CCR Headcleaners. Heads were banged, faces were fervidly melted and stoner jams tirelessly ensued.  News Flash: Mr. Ty Segall knows his way around a fucking drum set, Ladies and Gentleman.
Arriving just after 9 PM on a Friday night, with the venue nearly one third full, Endless Bummer were already creating mass amounts noise in the realm of psychedelic bong-rip friendly jams. The Los Angeles locals, Endless Bummer, carried the torch of the thriving garage scene well. Like Fuzz, as a three piece they did an efficient job producing a wall of noise while working in the ambit limitations of two dudes hammering guitars and a girl ripping the drums apart.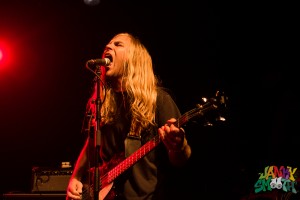 Next up were the San Francisco five-piece CCR Headcleaners. The Headcleaners set the pallet well for Fuzz and warmed the waters for the crowd that was beginning to trickle in. CCR had some stand out moments during their set, one of which included a stoney version of Free the Freaks off their 7 in. split with Fuzz, LAMC No. 10. Another moment of brilliance was their hazed version of R.E.M's Orange Crush, which was met by cheers from the crowd.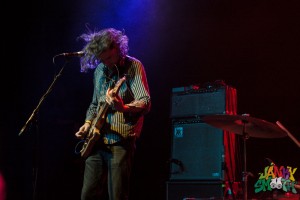 Finally, taking the stage around 10:45 PM was Fuzz. As the curtain peeled open, shrieks from Charles Moothart's guitar bled out from the stage to the anxious all age, mostly drunk, audience. It didn't take longer than 60 seconds for Ty Segall to prove his worth on the drums, banging the shit out of them fanatically while longhairs Charles Moothart and bass player, Roland Cosio, simply shredded the fuck out of their respective instruments. Fuzz's live performance didn't structurally deviate far from their loaded 2013 release, Fuzz, and I am glad they didn't. With such a great dynamic made up of Sabbath-esque guitar riffs and psychedelic spaz outs reminiscent of acts such as Blue Cheer, Fuzz were exactly as you would want them to be- loud, dynamic, and unforgiving,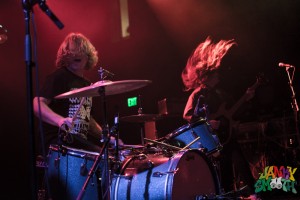 Fuzz's set with nothing short of epic. A clear standout of the night was Fuzz'z Fourth Dream. Sounding straight off of Master of Reality, the cut lasted over 8 minutes with each member of the trio taking turns soloing, and absolutely murdering their respective instruments. Another highlight of the set was Raise. As Moothart lead into the feverishly catchy intro, Segall went ballistic on the drums as Moothart persisted to sing his baritone lines through his perfectly shaggy head of hair, all while kids stage dived and sparked their joints.
As I headed out of the venue after a 15 minute encore and into the frosty Los Angeles night, I tried to defrost my face that Ty Segall and Fuzz had just graciously melted.  Sometimes I feel as though my generation has been shafted of iconic music legends of earlier decades, such as the Osborne's and Clapton's of the 60's but then I remember that we have Ty Segall. To say that Segall's workload and influence on the scope of independent music is prolific would fall well short of an understatement. The dude is a machine. Google his name and there will be a plethora of journalists eulogizing his every move, and rightfully fucking so. The dude deserves every word of praise that has been given. Releasing albums at the frequency of every couple months from multiple monikers and bands, Segall is seemingly drawing inspiration and mass amounts of creativity from a fucking nuclear spark plug.