No Parents & Colleen Green Steal Thunder at The Echoplex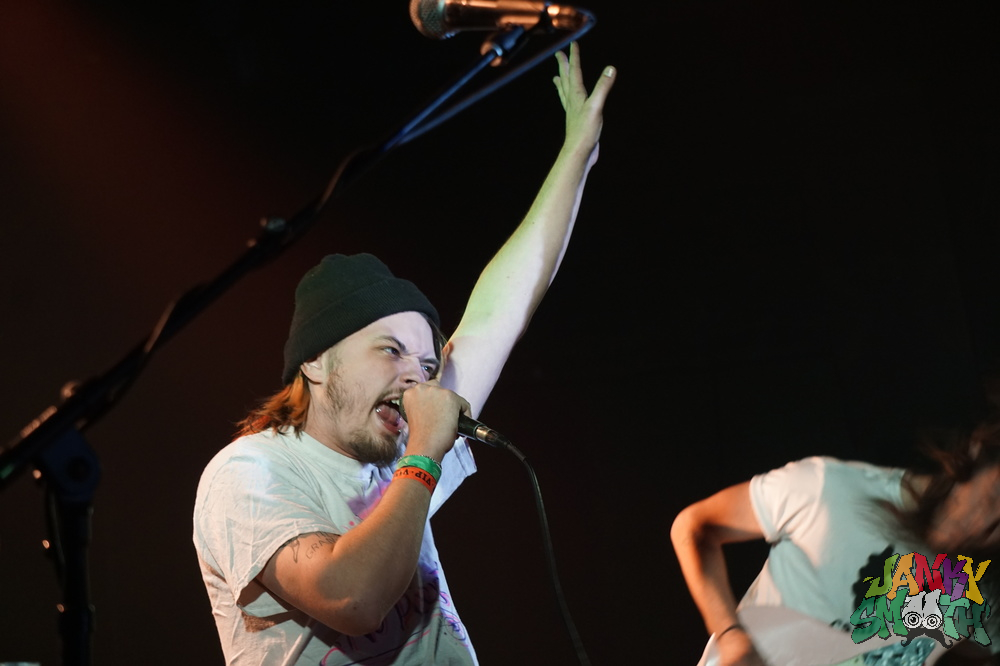 Who is Rat Fist? That was my first question when I saw them headlining a show with both No Parents and Colleen Green, two artists who could just as easily headline their own show at The Echoplex. It seemed that many of the other attendees must have also been wondering the same thing, as a good portion of the crowd left before they played. Rat Fist, though not universally notorious themselves, is the side project of members of No Age (Randy Randall) and Pissed Jeans (Sean McGuinness), two pioneers of the current west coast garage punk scene.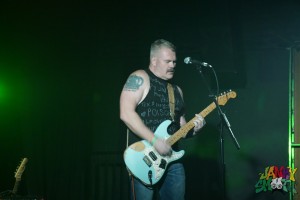 The opener, Chew Toys, was an excellent and authentic throwback to old school punk. In a scene ruled by reverb and chill vibes, genuine raw punkers like Chew Toys deserve some recognition. Husband and husband, Jay Tag and Kevin Dickson, make up the queercore duo and boy can they play their instruments. Their influences are clearly rooted in early punk bands such as The Ramones and The Clash as well as later interpretations of folk punk, specifically The Dead Milkmen. And as the Chew Toys demonstrated, power chord and pop punk vocally dominated punk still kicks ass.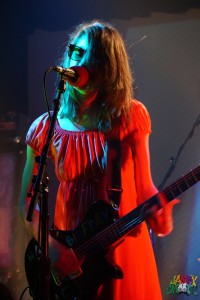 The next act, Colleen Green, could not be further from the sounds noisy openers, Chew Toys brought. Though her most recent album featured full instrumentation, she stuck with her infamous drum machine and 'Happy Birfday Jeff' guitar. This simple and sparse performance method highlights her catchy pop songwriting and excellent vocals. Her stripped down performance was a refreshing cool down between high-octane punk bands.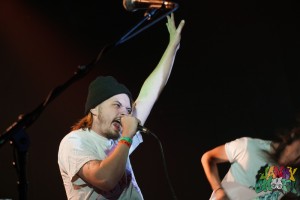 No Parents have developed quite a following in Los Angeles. A motley crowd of people poured into the Echoplex to see their set. No Parents are known for the insanity that ensues during their shows (nudity, crowd surfing, jumping off roofs and general punk aggression), but even though this was by far one of their tamer gigs, it was equally rewarding. Yes, beer was thrown and front man, Zoe, ventured into the crowd, but what shined most during this show was their musical prowess. Their playing was dynamic and in the pocket, mixing shameless pop melodies seamlessly into punk.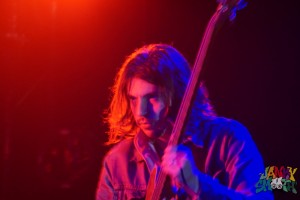 Rat Fist played last to a crowd of what seemed like half of what it had been 15 minutes prior to them taking the stage. Many of the attendees very likely came to see the much more known openers and left satisfied. It's understandable, however, because following the upbeat, energy-draining performance of No Parents is no easy task. Rat Fist's guttural vocals mixed with off-tempo, progressive guitar riffs utilized by No Age were played very well but also a little bit played out. Though by no means a lackluster performance, their set was a little underwhelming compared to the excellence of all the previous bands. It was a good night for the up and coming talent of Los Angeles at the Echoplex.
Words: Ruben Radlauer
Photos: Michael Borgers