New Album Review: 1 Week With FEELS Debut LP from Castle Face Records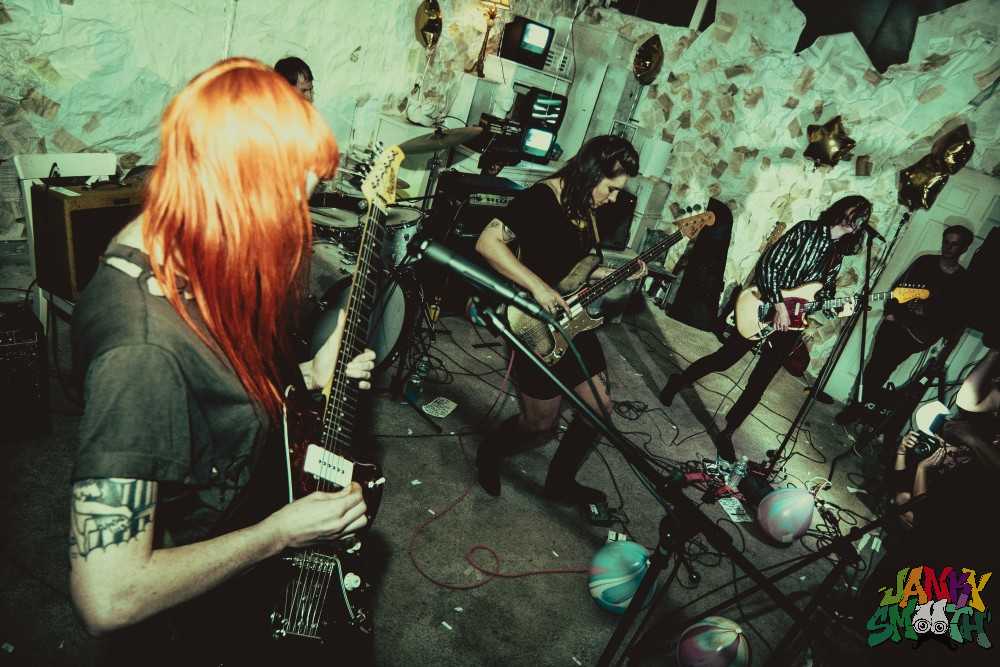 Last Wednesday night I got an advanced copy of FEELS self titled LP from Castle Face Records. Last Thursday night I went to the FEELS record release party at a Downtown DIY venue called Basic Flowers. I hate the unfairness of reviewing a living, breathing work of art in one or two listens. That will not be the case here.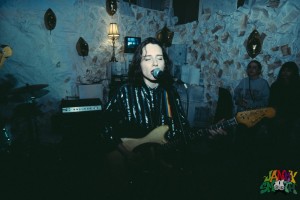 FEELS hard work and countless shows and supporting slots on various tours in 2015 ingrained them in the rock and roll ecosystem in Los Angeles and in my head.  So when I heard rumblings of a forthcoming full length, I was ready when it dropped in my lap.  In rock and roll, the live show separates the bad bands from the good bands and the great bands from the rest.  FEELS puts on a GREAT live show and now I can confirm that FEELS makes GREAT albums. Well, at least one so far. I have spent enough time with the new FEELS record now to know that the love is real. I've gotten past the butterfly stage in this relationship and gotten completely comfortable with the material and it's depth. This album is a master blend of growing musicianship and song writing. It shows a band that is comfortable with the sum of it's parts and uses them well.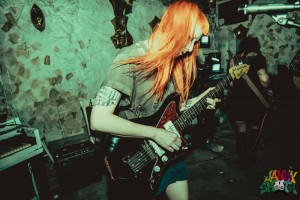 The one/two punch of the songs Close My Eyes and Slippin are as impressive a song one- song two combination on a debut album that I've heard in a few years. Those are followed with Play it Cool which overstates beautifully the concept of history repeating itself  by picking up the cues of their punk and independent minded forbearers. The first three tracks are reminiscent of what the Pixies did with their sound but with a unique stamp put on the tone of the recording by album producer, Ty Segall. This fucking guy.  When the hell does he sleep?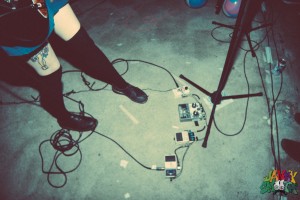 When older generations apoplectically state that there is nothing original in the new music of today, they are correct but not in the negative way they they'd have you believe. Newer generations learning the first steps and basic chords of rock and roll is a tradition that I hope never dies. You can only hope that bands are true to their emotions and souls with their art. Expecting to hear a chord progression you've never heard before might be an unrealistic goal but FEELS guitarists' Laena Geronimo and Shannon Lay find some in the song, Tell Me, featured here and captured from the release party at Basic Flowers by photographer/videographer, Johnny Ramos.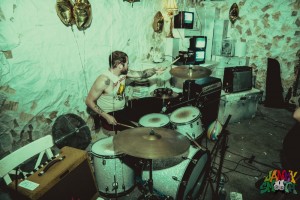 Drummer Michael Rudes and Bassist Amy Allen prove how valuable having an entire band of talented musicians is in an overflowing atmosphere of L.A. bands that are just kinda only pretty good. I hear a lot of song writing and arrangement contribution in the playing of the FEELS battery.
FEELS debut album is one of the best albums of 2016, so far.  There is not one throwaway to be found on this 9 song, debut album.  It is a vision that is complete from start to finish.
It would be irresponsible of me to not mention the opening acts of the Record Release show Thursday night, Drinking Flowers and French Vanilla.
I have a lot of hype to offer and hope for newcomers French Vanilla who were the first band to play on Thursday. Their manic music is perfectly highlighted by singer Sally Spitz and Daniel Trautfield who rotates between saxophone and bass to generate a sound that lands somewhere between the b-52's and Bikini Kill.
Drinking Flowers have mastered the moody, heavy psych material off their 2014 run of debut EP and debut album like the track "Bite The Hand that Needs You" and the instrumentals of the song "Hide It". I look forward to their next moves.
Words: Danny Baraz
Photos: Johnny Ramos