New Album Review: The Birth Defects- First 8 Mistakes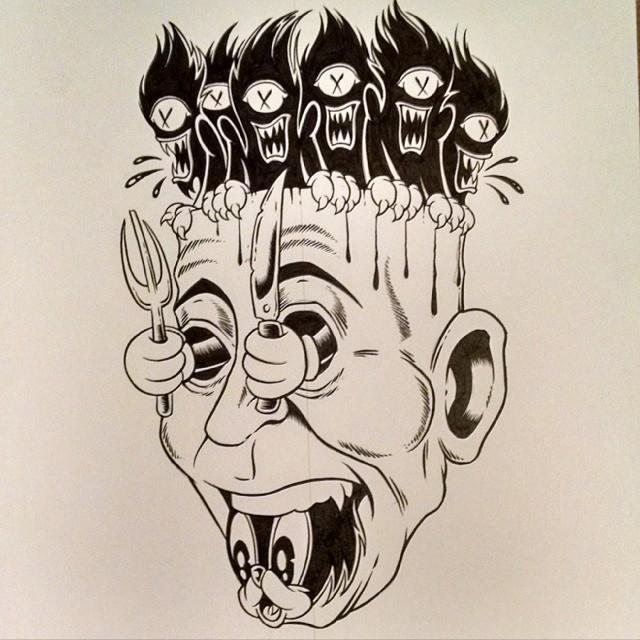 I'm having a hard time remembering the last time I've been this stoked about a debut album. The Birth Defects first release, "First 8 Mistakes" is an abrasive, in your face, drink till you puke, punk rock masterpiece. It's the perfect soundtrack to a bar fight and the type of music that will make your parents worry about your well-being.
Somehow, First 8 Mistakes manages to be raw and refined at the same time. If you are thinking those descriptions are mutually exclusive then just think about the term, Pop-punk. A classification most fast paced, power chord pioneers probably never envisioned to be possible but yet here we are, drowning in melodic, bubble gum bands. The Birth Defects are a breath of smoggy air in a genre that has been gentrified and made palatable to the masses. The raw represents the music and the refined represents the albums producer, Ty Segall. But The Birth Defects musical pedigree extends beyond it's Indie King producer. Members of The Birth Defects are made up of Petey Dammit from Thee Oh Sees, Jonathan Safley, former drummer of the band Bleached and Jason Gerkin of Shiner. But the true personality, charm and parent cringing reflexes of the band emanate from lead singer/guitarist, Jason Finazzo. He is a true, in your face, punk front man.
After I heard First 8 Mistakes for the first time, I hit Finazzo up to get some details on how this came together.
"We wrote the whole record in 4 practices and recorded the entire thing in 3 hours with Ty."
He seemed humbled when he mentioned: "It's like it already existed with or without us".
As heady as that sounds, the content of Finazzo's lyrics shows that he doesn't take himself to seriously. Tracks like Drugs, Party Suicide, No Sleep and Bad Shit are classic, good time, punk party songs. Even songs like Drunken Religious Rant by a Soulless Heathen tackle existential questions without any pretentiousness.
Overall: 9 out of 10
Quick Look: A Drunken Blackout
Sounds Like: The Minutemen meets Beowulf
I had the pleasure of seeing The Birth Defects open for Ty Segall at The Echo in August of last year and that's when I was turned onto them. They haven't played many gigs since then but they are playing a benefit show with the Zig Zags this Saturday at LA Theater Center, 514 Spring Street in Downtown LA.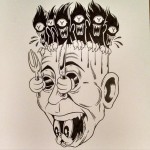 First 8 Mistakes drops in April on Wavves frontman, Nathan Williams' label, Ghost Ramp. You can and SHOULD pre order the record here.
Incredible album artwork by Alan Forbes.
Check out the video for The Birth Defects first video for Party Suicide.
Review by Danny Baraz