Ty Segall And The Muggers Play Secret Warm Up Gig at Silverlake Lounge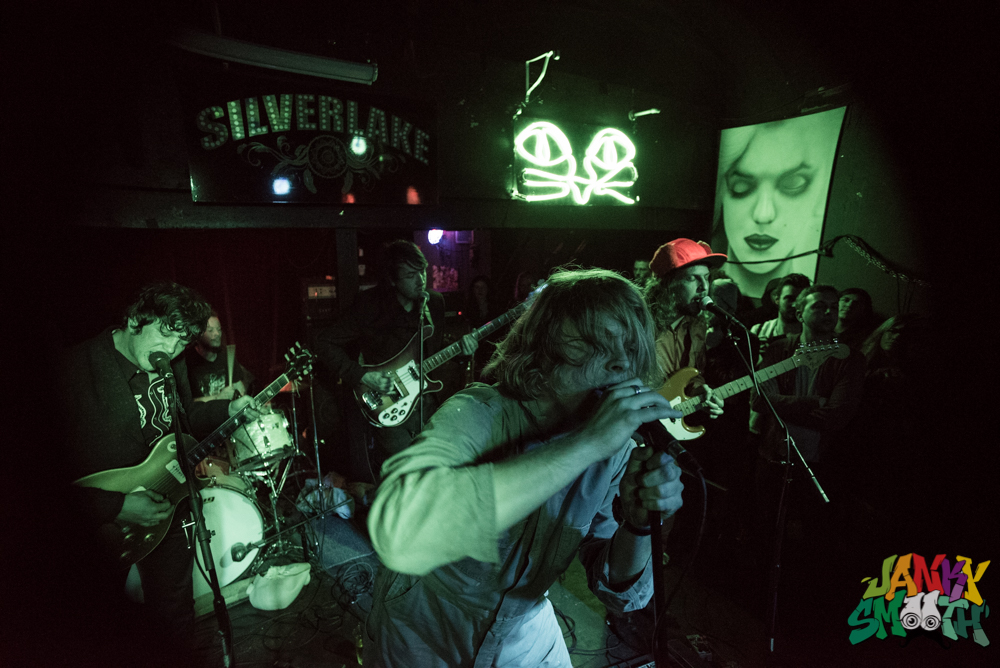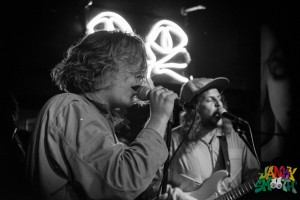 "Secret shows" are not a rare thing in LA. Ty Segall seems to have one every few months. Previously, Segall had been booking the secret, Monday shows at the Griffin with Jason Finazzo of The Birth Defects. Last night I had the pleasure of attending a secret show with Ty Segall and his new band, The Muggers.
I heard about this show last minute and rushed over to the Silverlake Lounge. I thought I was on time when I got there at 8:50 and got a parking spot right in front of the bar. There was a line of about 10 people so again, I thought I had won. I soon realized the line was a result of the show already reaching capacity from all the ticket sales. Secret shows are never actually a secret here in LA. I got lucky and met a guy who's girl friend bailed so I bought him a beer in exchange for his ticket.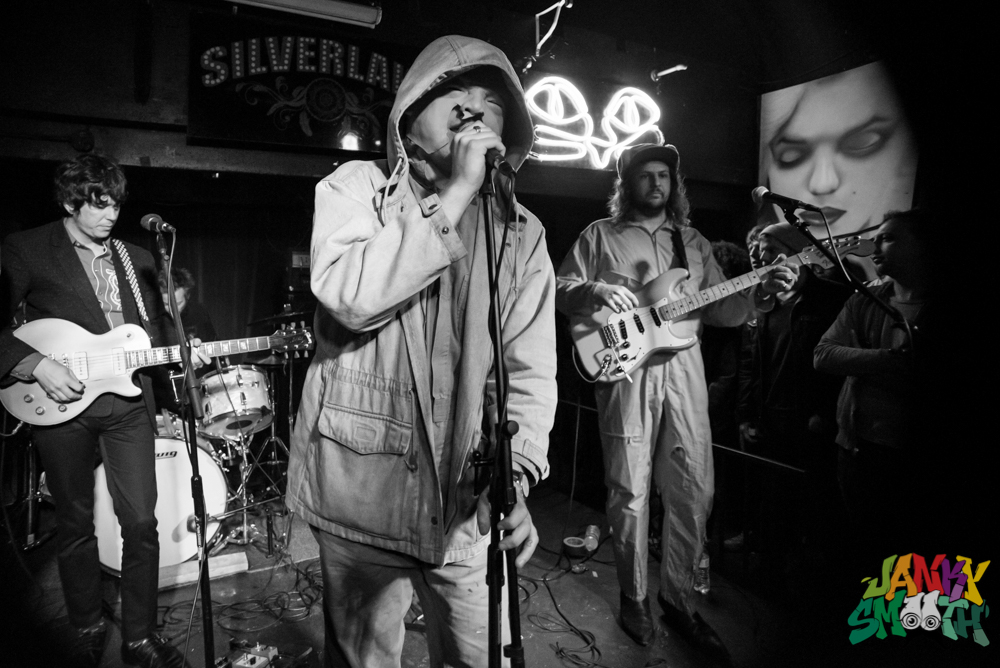 I got in just in time to catch the end of the opening band by the name of "the band". "The Band", in fact, turned out to be none other than shredder Charles Moothart's outfit, CFM and will be joining Ty on select dates on their upcoming tour. They were pretty rad, as expected. They had that epic garage sound to them that you would expect to hear from one of Ty Segall's progeny. They ended and I went to take a piss in a bathroom that had cum dripping from the urinal. Apparently, these kids were super excited about this show.
Ty Segall's band, The Muggers set up with out Ty Segall, still giving the impression that he wasn't actually playing. Ty's sound check was him running across the stage and yelling check into his mic. The band that was listed as "Slopo and the Jackers" was actually Ty's band, The Muggers. The band consisted of Emmet Kelly of The Cairo Gang on lead guitar, Mikal Cronin on bass, Wand singer Cory Hanson on Keyboard, Evan Burrows of Wand on Drums, and Kyle Thomas of King Tuff on second guitar. I almost shit my pants.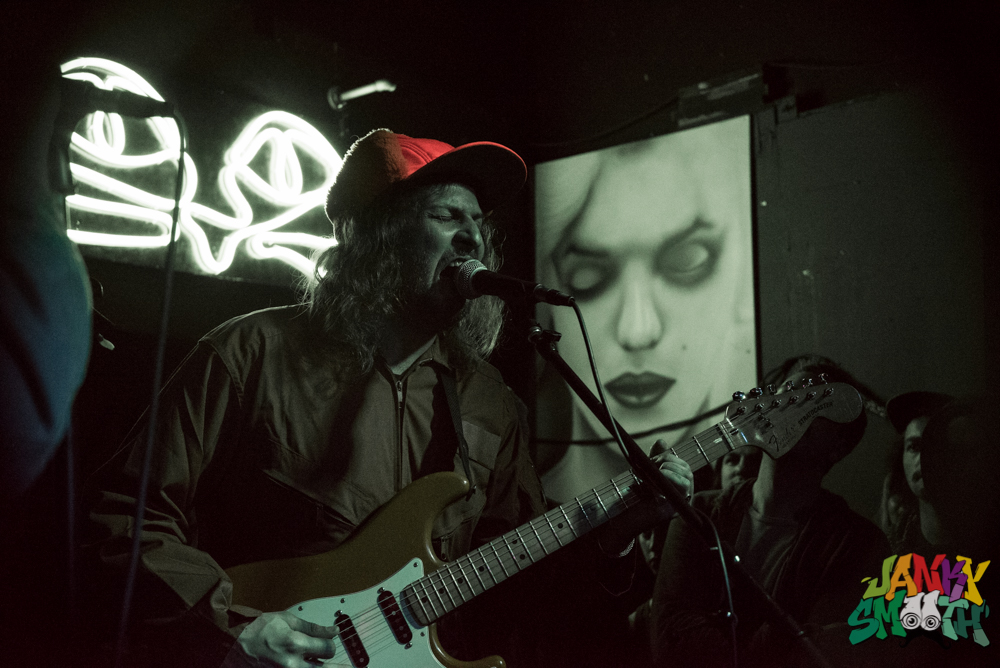 Ty Segall soon joined the super group on stage in a baby mask and they continued into the acid trip of this new garage surf project. He introduced the band by making up names, mostly just mumbling gibberish into the mic. They played their set while Ty Segall told inside jokes between songs, confusing the shit out of the audience.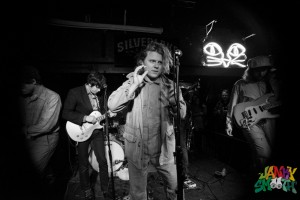 Segall made the stage his bitch, jumping of railings and collapsing to the ground. At one point Segall locked eyes with me and shoved his finger down his throat. I thought he was posing for me, I was dead wrong. He pushed my camera away from my face and coaxed me to open my mouth. At that point, he fingered my mouth with his spit drenched finger. I didn't know how to react but by the look of every one else in the room, I should have been shocked.
Ty Segall and The Muggers played for a good hour in the hot, sweaty, intimate setting of the Silverlake Lounge. This show seemed to be a good warm up/display of what is to come at the up coming Ty Segall and the Muggers two night stint at the beautiful Teragram Ballroom.
related content:
Ty Segall Unplugged at The Smell
Ty Segall and the Birth Defects Play a Gig in a Tiny Room
Mikal Cronin Pops into The Griffin: The New Clubhouse for Rockers in L.A.
Words and Photos: Taylor Wong
[Not a valid template]