Rolling Loud SoCal 2017 Doses the Youth with the Latest Opiate of the Masses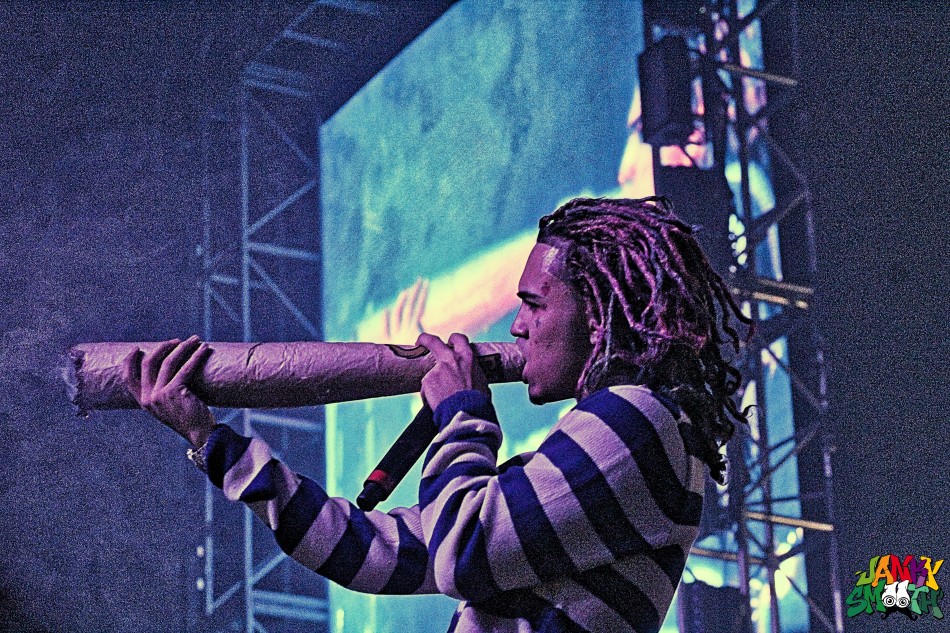 Whether you follow and enjoy hip hop or not, you cannot live in 2017 without encountering the sounds of "Trap", hip hop's newest anarchist misfit offspring and perhaps its most polarizing subgenre. As a punk and metalhead my whole life, a year ago, I would've never predicted I would go to a festival like Rolling Loud SoCal 2017 but now, as a music critic, I don't think I'd have a credible understanding of modern music without partaking in the spiked Trap kool-aid.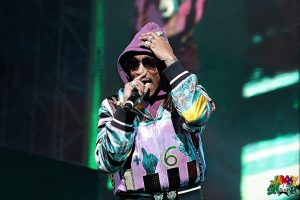 Trap music began in the South, the word "Trap" referring to the physical location of a drug deal. Thus, rappers that had drug dealer alter egos became known as trap rappers. The sound's origins are debatable but what is definite is that it came out of Atlanta, Georgia with ties to the Dungeon, a bare bones recording studio in a basement that has bred artists like Outkast and Future. T.I. claims he invented Trap, others can hear a definite link beginning with Gucci Mane. Then there's other important proto-trap artists like Soulja Boy and Lil B. But it is perhaps Migos and Future that are the most stolen from artists, with Future creating what is now known as Mumble-rap with songs that emulate the verbal stylings of a man too leaned out to speak properly.
Some might identify the lyrical style of Trap as simplistic and redundant to the point of being without craft. And that opinion's not limited to those that hate hip hop. The whole genre of hip hop is divided between classic heads and these new Trap rappers. Classic heads think the lyrical bar is being lowered to a worse standard than ever while others argue that party rap has always existed and an MC's job is not necessarily to rap well but rather to control an audience by making them dance and wise up. This feud has been going on as far back as Soulja Boy's beef with Ice T over the song "Crank That", played out hilariously over early incarnations of social media. Their attacks against each other might serve as historical documents someday in the library of Trap.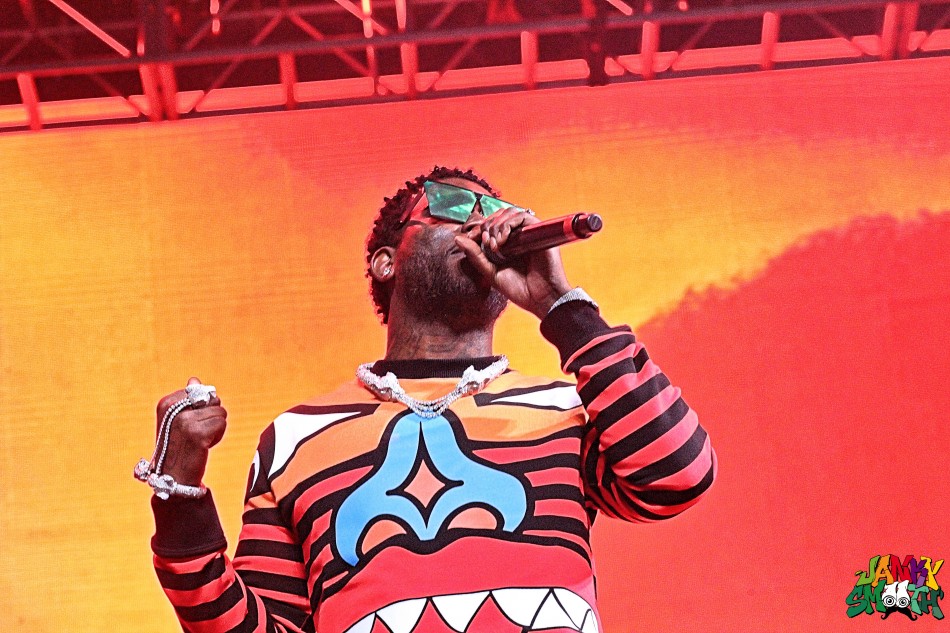 Musically, the aesthetics of Trap beats are heavily based on their drums. Roland TR-808 kick drums and double or triple sub divided hi-hats are the standard. Thus, Kanye West's 808's and Heartbreak is a definitive influence, both musically and thematically for its emo lyrics.
There is much more cultural importance to Trap than people realize. Kanye once said that rap artists are the new rock stars, well, in saying so, he might've proven himself the prophet he's always claimed to be. Rock and roll's origins are as a black genre, though it might not have been dominated by blacks like hip hop always was and is, current rock and roll is virtually a white man's game. Grunge and emo are the sounds of whiteness, statistically blacks don't suffer the same psychological issues that whites do but now, as trap artists are beginning to borrow from rock, we are seeing rappers starting to wear nail polish, women's clothing, sing about depression and suicide and using drugs instead of dealing them, and make homoerotic references that rub OG gangster rappers the wrong way.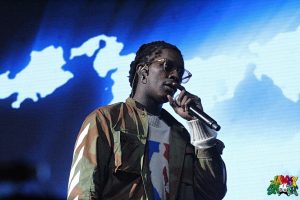 Rappers like Young Thug and Lil B dabbling in crossdressing or Lil Uzi Vert or XXXtentacion singing about depression, make old school heads ache. Also, the simplicity of Trap makes it possible to produce cookie cutter artists for non-black markets like Post Malone, Lil Peep, Rich Chigga, and Lil Pump and now suddenly, any Instagram star can land a major label contract. Going back to rock's origins, some doomsayers predict rap will go the same way, where black rappers will become an endangered minority despite the history. Cultural appropriation is a bane that bears heavily on the scene. As I write this, the Billboard charts reflect this prophecy. Firstly though, one has to wonder if cultural appropriation is really such a bad thing? Is it not a means for peace between peoples? If rock is white, Trap has certainly appropriated a few cues from it and even from Asians in the form of anime. So, I say let the races inspire each other to create new art, it's all to the world's benefit at the end of the day.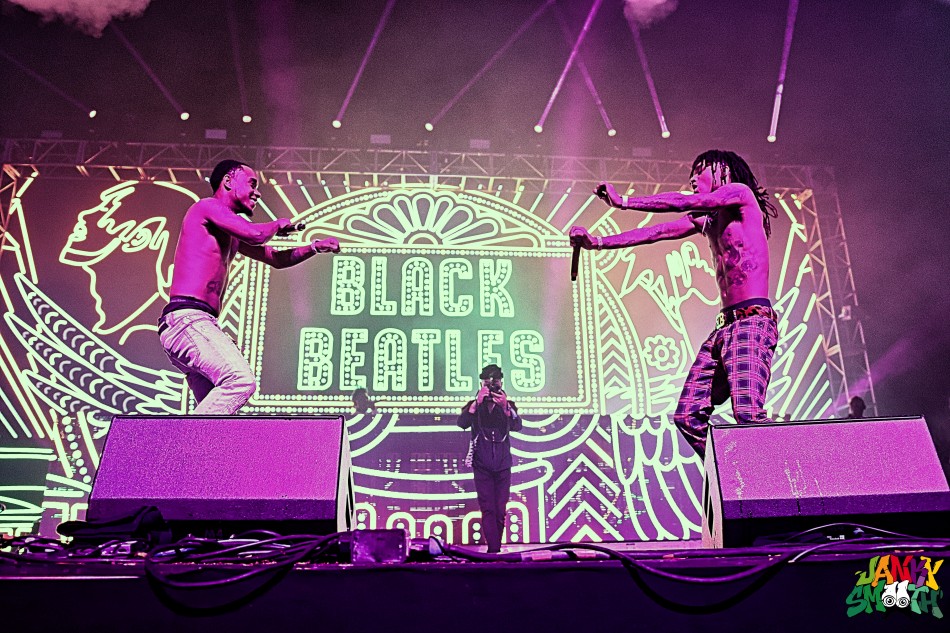 So, what will become of Trap? Is Trap just hip hop's hair metal? Is it just a phase in hip hop's timeline that will be forgotten and laughed at someday? Or is it hip hop's future that will snowball and consume every facet of hip hop's sound and audience? After all, it's what all the kids are listening to. Finally, if trap is hair metal, what new form of music will black culture develop to replace trap, like grunge replaced hair metal?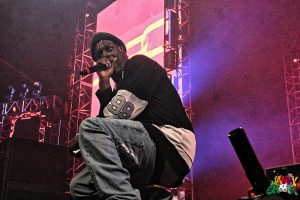 To these questions, attending Rolling Loud SoCal 2017, would provide some of the answers. I came down with a cold that weekend but didn't let it hinder me from seeing the artists I knew I had to see in the freezing San Bernardino wind. I arrived in time for Lil Yachty, a huge draw for such a young man. Attracting controversy for his simplistic lyrics in songs like "Peek-a-boo" and an album cover that features a gay kiss, Yachty has taken heat from hip hop heads and media outlets like Joe Budden on Complex's Everyday Struggle. Yachty, who takes inspiration from Lil B's positivity movement, has a few songs that are undeniably fun like "One Night". Chilling in the crowd, watching the show, I didn't quite know how to feel when he ordered the audience to start a mosh pit and all these kids started hopping along thinking they were hardcore. I wasn't going to hate though, at that moment all I could do was mentally prepare myself for a future generation of even wimpier and phonier kids.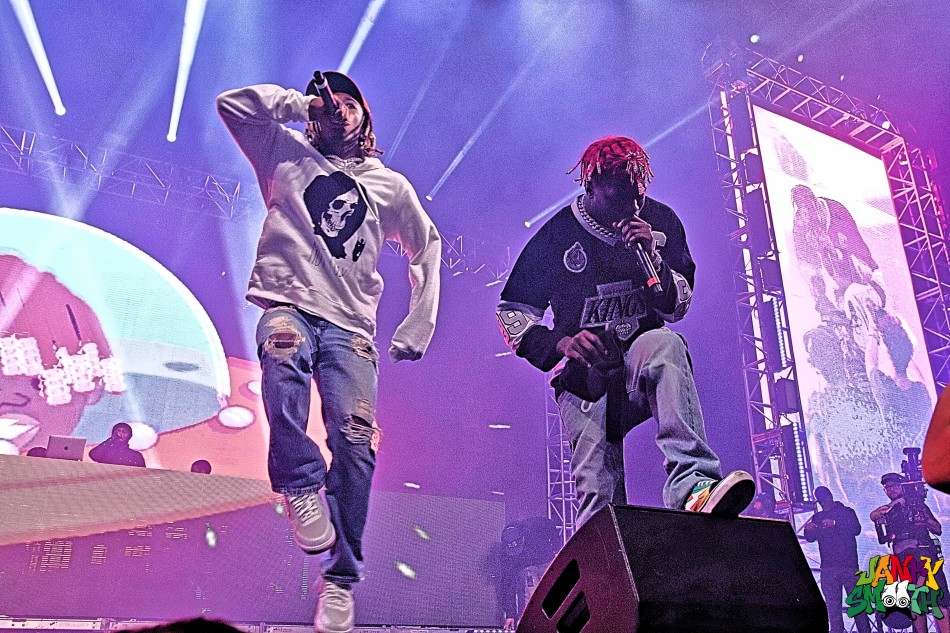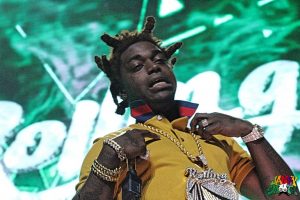 Next up at the Dab stage was Kodak Black and the first thing I noticed was the utter desperation and depravity of the audience at this stage. The crowd was packed tighter than an American Spirit and genuinely hurting each other trying to edge closer to the center for the best view. Why all this violence? Because Lil Uzi Vert was playing at that stage. But first, Kodak came on stage with funky yellow clothes and hair and a huge Rolling Loud gold chain around his neck and I realized that in order to have the look of a rapper in 2017, one should be as animated as a cartoon. Musically, there wasn't much nuance for me to pick apart but the show was good, I had fun. That sort of analysis would be all I could muster for most of these sets, honestly.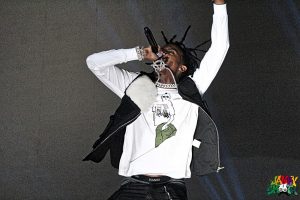 Gucci Mane was next on the Loud stage, the ice cream tattooed on the face, Spring Breakers gangsta, Southern Godfather of trap comfort music. He was fun too and came out dressed in dank reds and shades. After him was Playboi Carti at the Dab stage who gave me just as much literary inspiration as Gucci and Kodak would. He was less visual though, unfortunately.
I awaited the coming of Migos to the Loud stage and felt the anticipation mounting in the crowd. Migos often raps about different brand names whether it be Versace or Gucci but the interesting thing is, that Migos itself has turned itself into a fashion brand. Just think of the name splattered on a $5,000 price tag. I remember the first time I heard Migos' "Ounces" play in the background before a Trash Talk show at the Echoplex. That hyped-up cadence of the triple threat vocal attacks off Offset, Quavo, and Takeoff really made me feel eager to let loose. I credit hardcore shows for my curiosity in Trap, with Nature World Night Out, it's just become a strange part of the scene. The group came up with loads of energy, jumping around the stage, fueled by everyone singing their songs and going crazy.
Lil Uzi Vert was headlining the Dab stage and even though Schoolboy Q was going on after him at the Loud stage, I'd say Lil Uzi was the biggest draw of the day. Once he had finished his set, loads of the audience left having fulfilled their wishes of seeing the 23-year-old wunderkind. Of all the artists, Lil Uzi Vert has to be the second most rock inspired, only after Post Malone. I say this because he claims to be obsessed with Marilyn Manson and GG Allin, both of those being too taboo for the rap world. Weird shit ain't cool shit in traditional hip hop. It's nowhere more noticeable than in his tour videos and movement on stage. His videos include skulls and what not and his movements are strange, almost windmilling maneuvers. The audience was going completely ape shit, with fans jumping over the rails into the media pit to dance with us with no repercussions. The highlights were his performance of "XO Tour Lif3" and "7AM".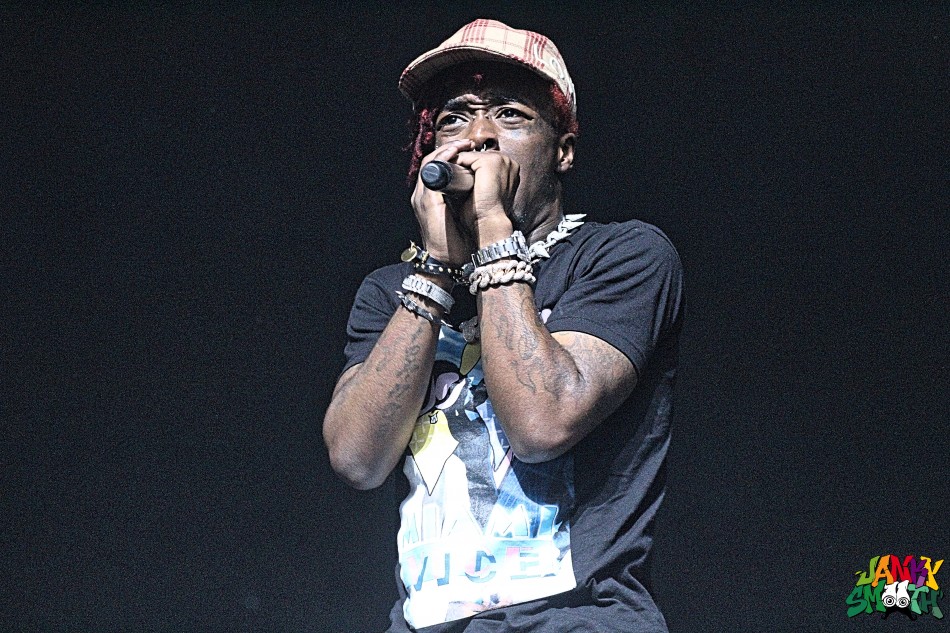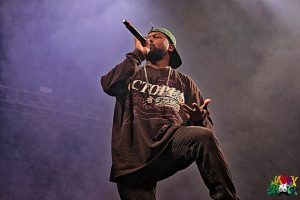 With the night sky diffused by a heavy fog of blunt smoke, I crept back to my car in the frozen night, too burnt out to check out Schoolboy Q's set but not necessarily minding. I feel like Schoolboy Q, Gucci Mane, Future and Migos are already geezers of the genre. 2017 was an insanely formative year for Trap and the fresher the artist, the more people want to see them. Post Malone, Lil Uzi Vert, and Lil Pump were this festival's biggest draws and only one of those men headlined a stage.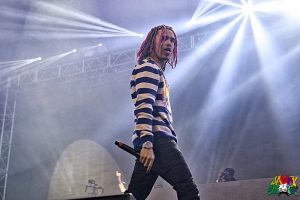 Day 2 featured some of the artists I was most interested in writing about, namely Lil Pump, XXXtentacion, and Post Malone. Unfortunately for me, XXX was arrested right before the festival for beating up his ex-girlfriend and trying to bribe her. XXXtentacion is one of the most controversial and magnetic artists in the genre. He's already served prison time for robbery and has been accused of forcing that same ex-girlfriend to choose between being penetrated by a two-pronged barbecue fork or metal grill cleaner. Thankfully, she was in such shock that she passed out and he didn't go through with it. With all these reasons to hate the kid, when one of his songs hit in between a set at this fest, the crowd goes crazier than for anyone else. If I'm going to listen to trap for pleasure, it's either going to be "Roll in Peace" or "Look At Me".
I arrived in time to see all of Lil Pump's set. Born Gazzy Garcia, Lil Pump is a Miami rapper that was able to reach millions with Soundcloud. Known for his pink and green dreads, Pump's biggest hit is "Gucci Gang" which peaked at #3 on the Billboard charts. Lil Pump's image and persona seem to be the reason for his popularity, expelled from high school for threatening to kill the principal on twitter, Pump's music is simple and dumb but coming out of that body there's some strange kind of charm. The audience erupted when he came on stage and he knew exactly how to bring them to their highest levels of turnt. At one point, he brought out a huge bag of weed and rained its contents out onto the audience. Keep in mind this was an all ages festival, so he's already gotten flack from some more "responsible" musicians. Then when Gucci Gang came on, it was over, phone's out, go crazy, you got every right.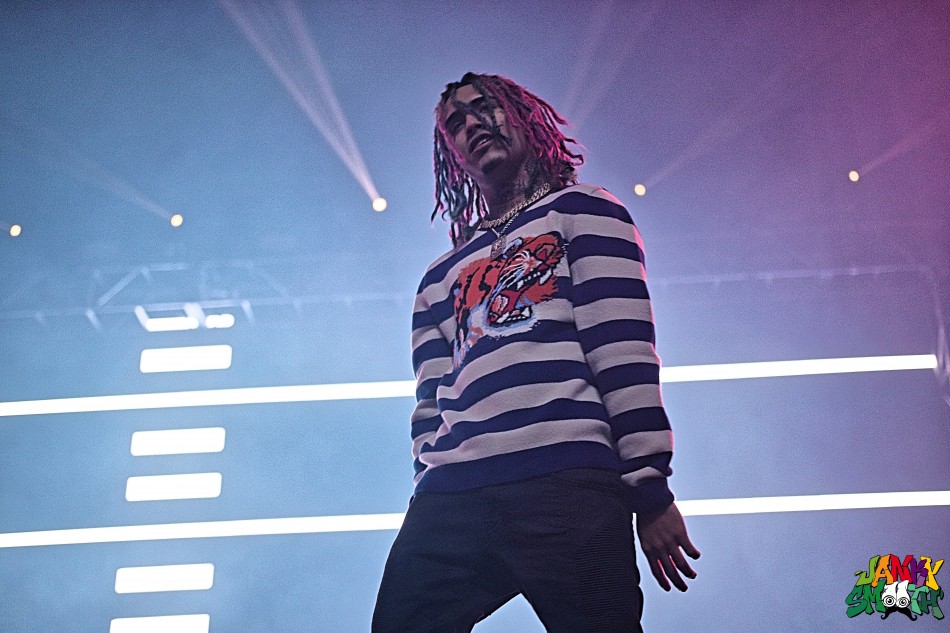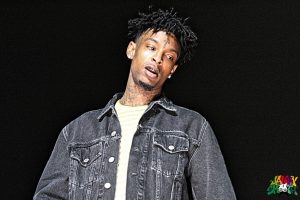 Staying at the Loud Stage, I was excited to see a real Post Malone set after attending an intimate Grammy Museum Q+A and performance by the artist. Post Malone is perhaps the most popular artist of this genre right now with multiple songs on the Billboard top 10 and Rockstar having been the #1 song in the world for a few weeks. His next album, Beerbongs And Bentlys will debut at number 1 but as a white rapper, it's expected to attract all sorts of hatred. People call Post a "culture vulture" and credit his success to whiteness, saying that a white artist with the same track as a black artist will be considered pop while the black artist will be considered "urban". I agree with that sentiment but is it the reason for Post's success? If you listen to the actual music you'll hear the difference.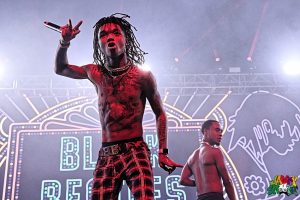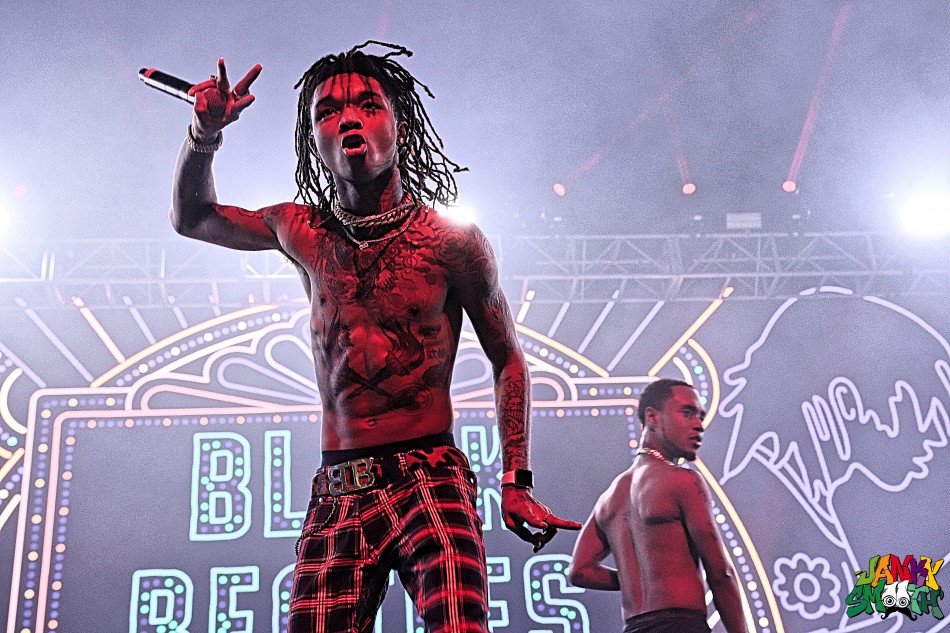 Post uses beautiful melodies in his beats, something you'd hear in Kingdom Hearts of Final Fantasy or anime. You hear reverie, adventure, and romance in Post Malone's beats like "Candy Paint" or "White Iverson". Then lyrically, he seems to have more craft than many of the lackluster rappers in the current pool to pick from. On top of that, he utilizes trap as the backbone of his music but not necessarily the heart, plenty of his songs are what could be considered trap-country or trap-folk. Post himself doesn't actually consider himself a rapper and after seeing him live, I agree. He's a crooning vocalist, more like a Morrissey than a Method Man.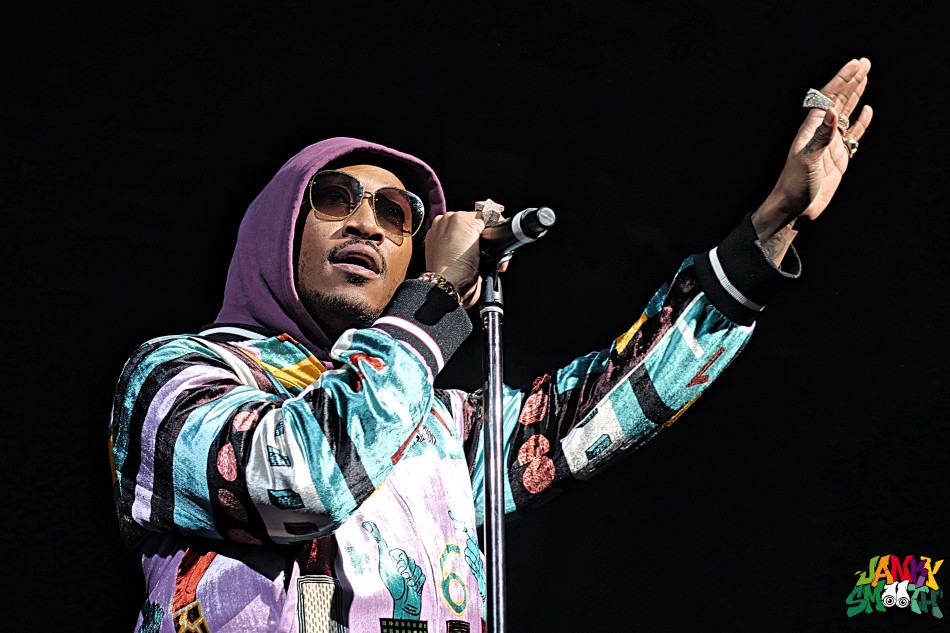 Finally, 21 Savage would be the last set of my night. 21 Savage is a cool artist and personality, but musically I didn't hear the nuance that I found in Lil Uzi or Post or Pump. I guess I should've stayed for Rae Sremmurd or Future and Young Thug but the night was too long and I was feeling too sick. I think I collected the inspiration and experiential data I needed and can now deduce that trap isn't just a phase, it's the link between electronic music and the rest of the genres. Like how Lil Peep made Trap-emo or how Badbadnotgood makes Trap-jazz. I think I've heard the future and it's chalk full of 808's.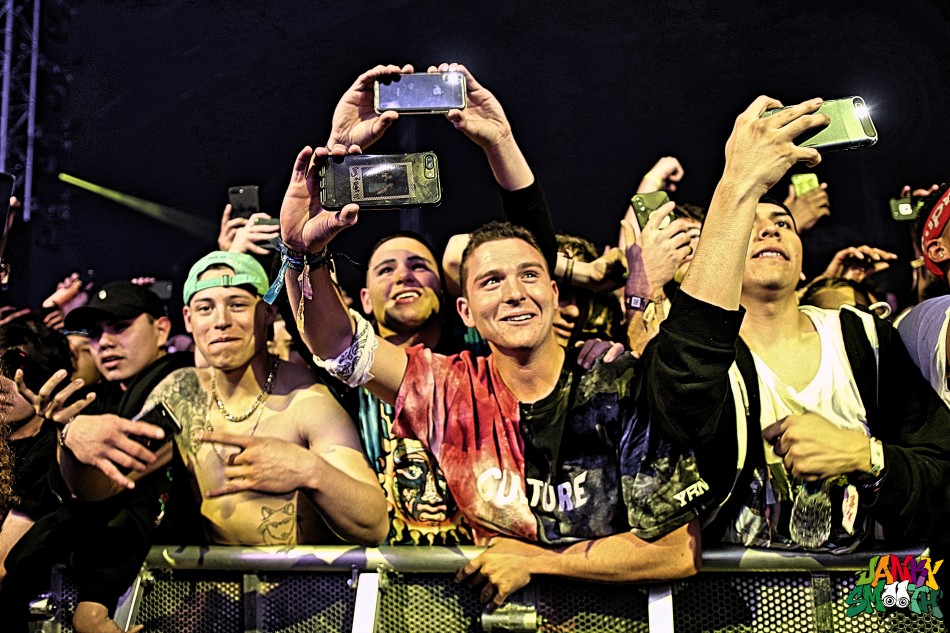 Words by: Rob Shepyer
Photos by: Alyson Camus