For The Children 2017 at The Echoplex: Hardcore is The Gift That Keeps on Giving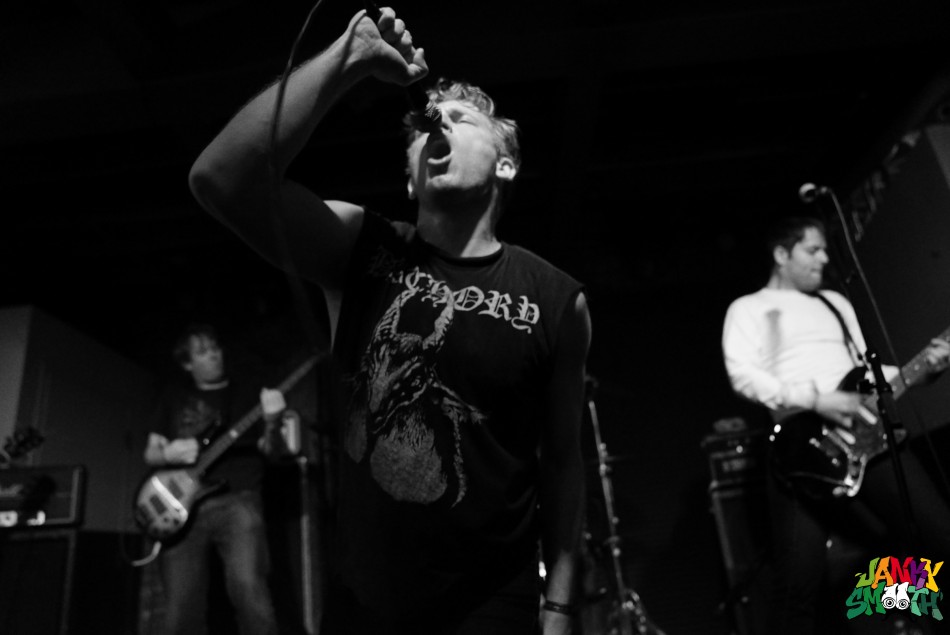 The holidays are supposed to be the most wonderful time of the year, when you can be among friends and family and give and receive gifts as a sign caring and sharing and loving one another. That's what it's supposed to be but for far too many, this is not the case. Who knows just how many thousands of people will be dying on the streets like dogs this christmas. Who knows how many alcoholic fathers will beat their wives in front of their kids. Or how many children will go without any presents at all. Our hopeless situation aside, what if I told you that through thousands of tiny deeds we can save Christmas for a few of those children? That something miraculous could happen, like a bunch of young men and women, strangers, getting together to donate hundreds of toys just because it's the right thing to do… and because of hardcore. Pure beat down hardcore. Slamming, stage-diving, sing-alonging like your fucking life depended on it hardcore. Christmas saving hardcore.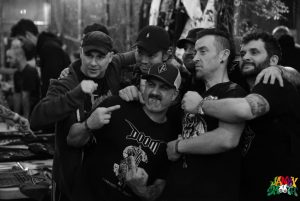 For The Children is an annual hardcore festival spanning two days, now hosted by the Echoplex. The festival was created by Xibalba singer Nate Rebolledo, who was inspired by his volunteer work for toys for tots when he asked an impoverished child what they wanted for Christmas and the boy's crushing response was simply "food and shoes". Most hardcore kids don't come from privilege or wealth and so maybe they grow up a little bitter that their family's couldn't afford every luxury or cool piece of clothing but when faced with the opportunity to remedy the problems of those that suffer on much grander, more unacceptable levels, the hardcore community bands together to protect those weaker as if it was they themselves in peril.
As wonderful as the gift of giving is, one cannot understate the draw- factor of the bands this festival was miraculously able to book. It began with pre-show with Agnostic Front then to headline Saturday they got Infest, the creators of Power Violence and Career Suicide playing Saturday's after-show. Then Ramallah was set to headline Sunday, this being their first show in Los Angeles in 10 years. These four bands were my reasons for going. They were the festival's gift to me.
Friday Pre-Show
"From the East Coast to the West Coast, gotta gotta gotta go! Two sounds of a revolution, gotta gotta gotta go!"
Finally, the west coast gets Agnostic Front on a Los Angeles stage. What a way to open up a hardcore festival with what i perhaps the most important band in the NYHC scene, Agnostic Front. Stigma and Miret were in the house, fresh off the release of Roger Miret's new book My Riot. As soon as I got into Los Globos I snapped a picture with Roger and got ready to see the opening band Take Offense. Combining thrash and hardcore in the most pure way I've ever heard, they played a good set but the crowd just wasn't ready to go. They held the room in the palm of their hand during their Sound and Fury 2017 set, so I know what the band is capable of but this audience's energy just couldn't live up to that vulgar display.
Agnostic Front took the stage and the audience showered them with love, especially Vinny Stigma, who embodies the spirit of hardcore itself. They played classic songs like "Blind Justice" and crowd favorites like "Crucified", "For My Family" and of course "Gotta Go." And if that wasn't enough, the band closed with a cover of "Blitzkrieg Bop" an ode to their New York roots. As Angelinos, it's sometimes hard to give respect where it's due elsewhere from LA but the East Coast and New York specifically play such an integral role to our music that not enjoying that little New York slice of life in the air during the show would just be cynical.
Saturday
Today, with wimps dominating our culture and parents giving too many passes for their boys to be lame, I made sure to buy toys that would make these kids want to be tough. I got Vegeta and Godzilla action figures, hoping the kids that end up getting the gifts can have them fight each other.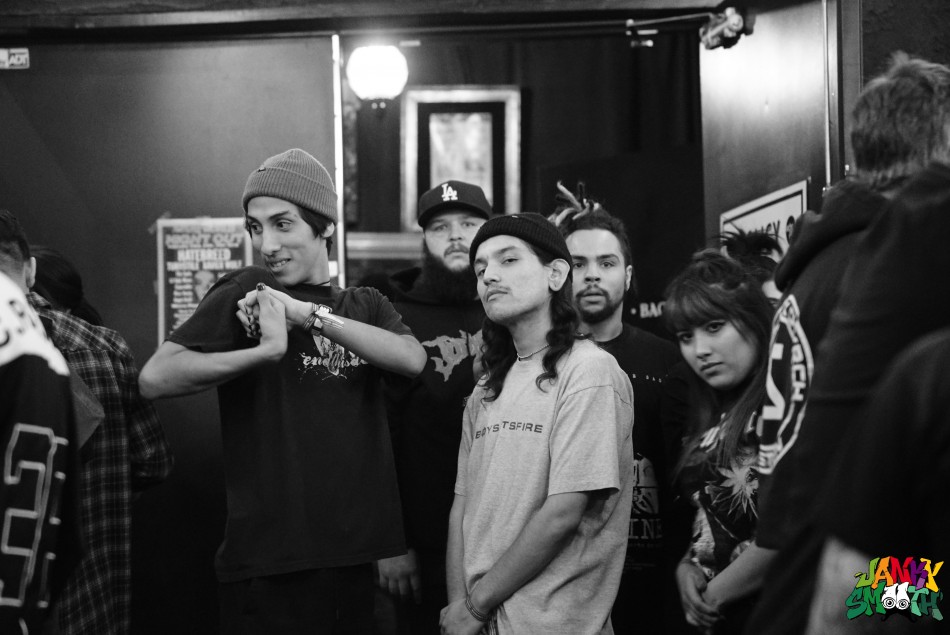 Upon arrival, I saw Oxnard's Dead Heat play their thrash-infused hardcore. Their sound was just as pummeling and confrontational as the first time I saw them at Sound and Fury's 2017 pre-show, yet that time because of the venue, Union nightclub, I feel like the audience connected more. The Echoplex is darker and smaller compared to both The Regent or Union, the two hardcore havens in this city. Perhaps the Echoplex has a more underground and brooding feel to it but still, of the three, the Regent has to be perfectly sized and lit for hardcore shows in L.A. Like most good hardcore singers, Dead Heat's had wisdom to share and his two cents were to be there for your friends and not just when you need them.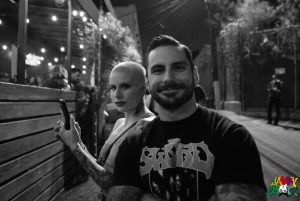 Calgary's Mortality Rate was next with abrasive, hardened female vocals fronting their onslaught and a Canadian flag hanging over their amp. The vocal tone sounds like someone pleading for justice, for help, for you to open your fucking eyes and see the world around you for what it is. One memorable moment of stage banter was when the band informed us that a friend of theirs in the Canadian hardcore scene was recently diagnosed with brain cancer and it only took ONE DAY for the hardcore community to raise enough money for them to afford treatment. That's the great thing about this scene, we all might look crazy, filling the streets with inked up bodies, but we go above and beyond the call to help and in doing so, we're actually more human than most. Between metal, punk, hardcore, goth, and industrial; none can bring people together with as much camaraderie and energy as hardcore never fails to.
Regualte was fucking amazing. They had energy, swagger, and PMA oozing out of their pores as they bounced around the stage and made the whole Echoplex follow in-step. The group's guitars were edgy and dramatic with songs that built up and up until finally dropping into emotionally charged beatdown. The band is New York Straight Edge and it shows. They got New York and attitude mixed with straight edge physique and stamina. That combination can make your engine go for days and days. If Regulate was the only band scheduled to play the entire festival, I don't think I'd have an issue with that.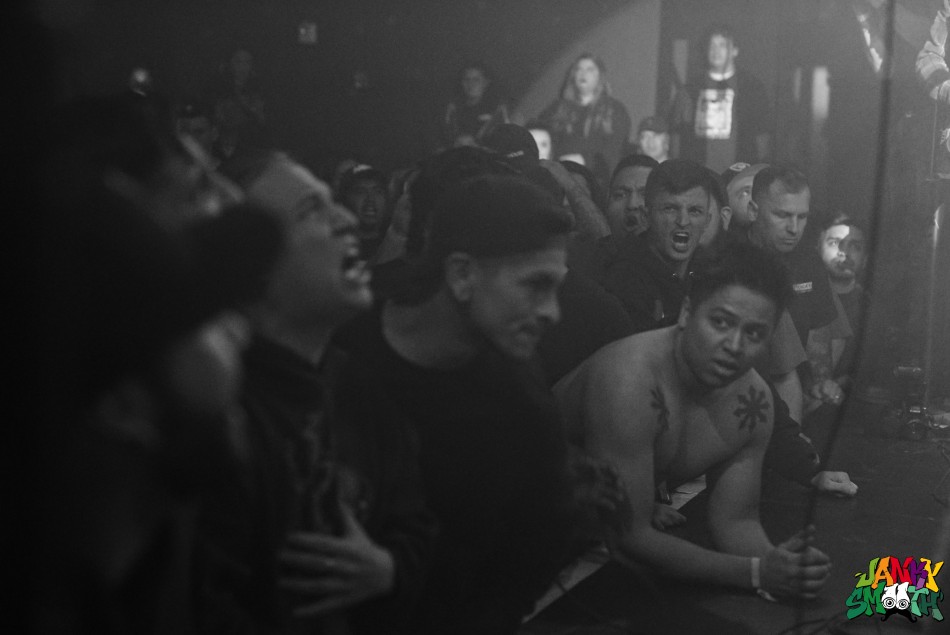 Triple B Record's Forced Order was next. What set them apart from the previous artists was the singer, Nic Samayoa's, gravely, guttural, belching vocal that came out of a relatively smaller frame. Hardcore embodies the underdog and an individual's power, no matter what their size. It's almost as if his vocal developed just for hardcore, toughened up and damaged the same way his psyche might have been to turn the man into a hardcore performer. The spin kicks and windmilling fists were circling like a tornado in that pit and those kids had no qualms letting loose.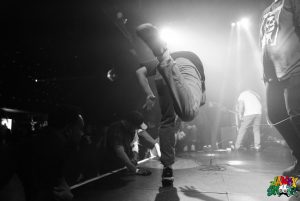 Endzweck flew in all the way from Tokyo's hardcore scene to play the fest and you could hear in their music that they had something to prove. The audience didn't respond the same way as they did for artists who they were familiar with but they were wrong. The devastating power of this band, with their desperate and aching guitar tone, was worthy of stage-dives and moshing and fractured jaws and every kind of brutality.
Thousand Oaks' classic straight edge bastards Strife was one of the bands that drew me to the festival. I thought they took a slot too early for their pedigree but at hardcore festivals perhaps it's best to have a big name wedged in the middle of the day to get your blood pumping while the sun's still up. That said, these guys were a total wrecking ball. Lead singer Rick Rodney would get in the audience and in people's faces to screech out his power poetry. One of the best moments of this festival-highlight set was when the band played "Lift" and a dog pile of bodies swarmed Rodney, all singing "I NEED SOMETHING TO BELIEVE IN!" over and over. Rick Rodney left the stage bleeding from his bald head but that blood wasn't spilt in vein, it made the blood running through our veins rush with more vibrancy and meaning.
Mesa, Arizona's The Beautiful Ones were next and gave the first post-hardcore set of the night with brutal breakdowns melding together with melody and EMOtional vocals. Drenched in darkness and haze, the band created a powerful atmosphere perfect for slam dancing up front or head bobbing and introspection in back.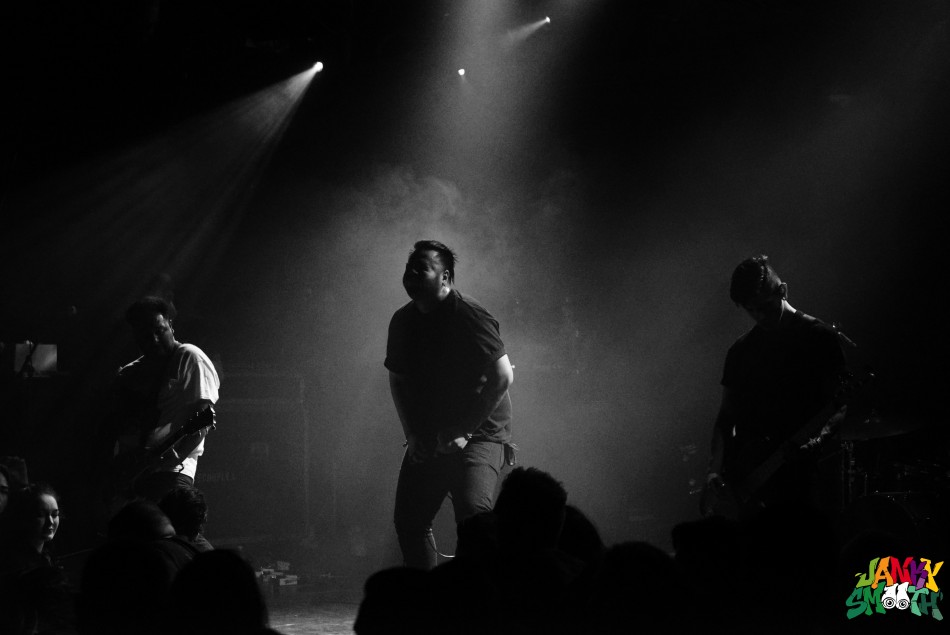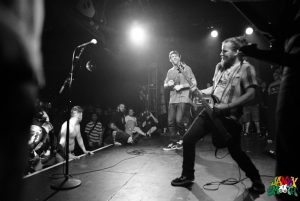 Long Island, New York produces some of the coolest hardcore bands in America and King Nine is no exception, with a far more battering vocal style than the previous bands, their hardcore is metal laced but still packs that classic bounce, swagger, and chug. They're on Closed Casket Activities, one of the gnarliest hardcore record labels out there. Their songs were brooding and dissident and really up'd the urge for violence in the hungry crowd. They also showed veteran hardcore performance awareness, knowing how to move and share the microphone with the audience when necessary.
Another band out of New York was next and that was 90's icons All Out War, who combine hardcore with thrash and anarcho/crust to make a very visceral sound. Donning Doom and Nausea shirts, I took an immediate liking to their style. All it took was a short twenty minutes to transform the concert into a complete warzone, they sound like nerve gas floating over barbed wire lined trenches in the midst of battle. Fuck, the riffage even reminded me of the late Chuck Schuldiner.
Then there's hometown hardcore heroes Terror, it almost seems like if you want a legit hardcore festival in Los Angeles that you need Terror represented on the bill. Scott Vogel killed it as always, delivering a set with all the anthems one would want, like "Stick Tight", "Keep Your Mouth Shut" and closing with "Keepers of the Faith". The crowd was at it's peak level of insanity with the most nihilistic stage dives and creative moves I'd seen the whole day. Combining that with knowing every song, these ravenous kids got their fill and then some.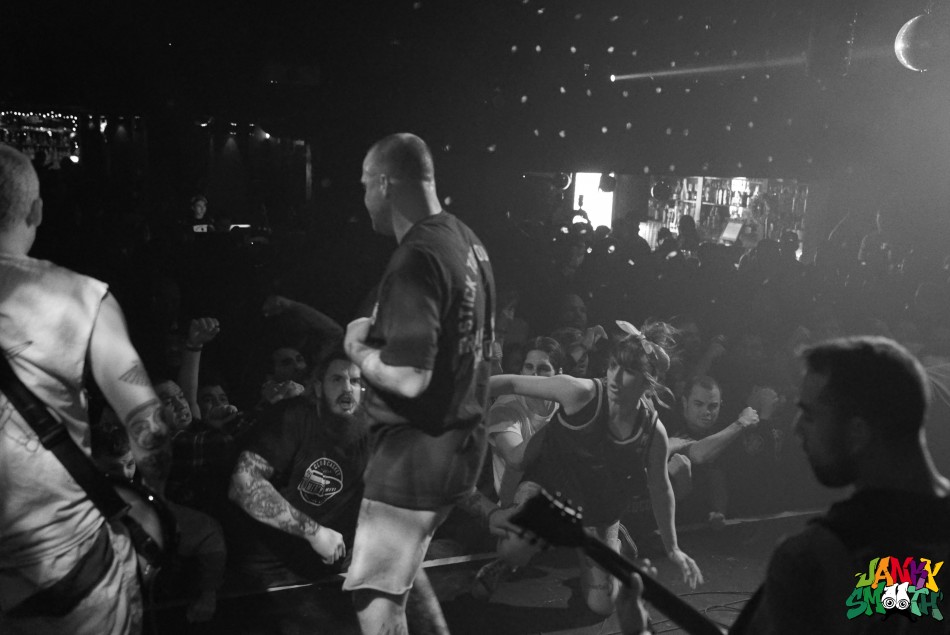 I had bought tickets to see Infest twice this year, once at the Power Violence Project in Oakland and again for a show they did at Los Globos opening for Systematic Death, both shows I couldn't make it to and I was beginning to think I'd have to wait another year to see this band. I feel like I lucked out a bit when I saw the For The Children lineup and definitely felt affirmed in that luck of mine when I got to be on stage to watch the band. If you don't already know Infest then you might not know anything about the style of hardcore known as Power Violence, which is a bit like grindcore but more complex. The term itself was created by Infest's guitarist Matt Domino.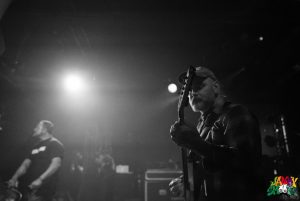 Joe Denunzio is a fucking nut case. Straight and simple. He's a tank of a man with years of bruising behind him. His vocal style is raw, accusatory, and absolutely insane. To a spectator, outside of the scene, Infest must seem completely terrifying. The way Denunzio sings and moves feels like he could snap and kill at any moment. Half way through the set, Denunzio made his way into the pit to deliver his songs while standing in the eye of the hurricane. He didn't seem one bit scared that some young ass hole might kick him in the face and that's because he knows that he's the one the people fear. Some songs were wonderfully brief while others drew out longer to punish us. And after each song there was a moment of silence without a note of feedback or banter and in doing so, it gave the audience a chance to absorb the insanity they just witnessed. My favorite thing about Infest and power violence music is that fucking gritty ass, down-tuned bass ala Chris Dodge. It just gets my mind stirring crazy in a very cool, unique, and unacceptable way.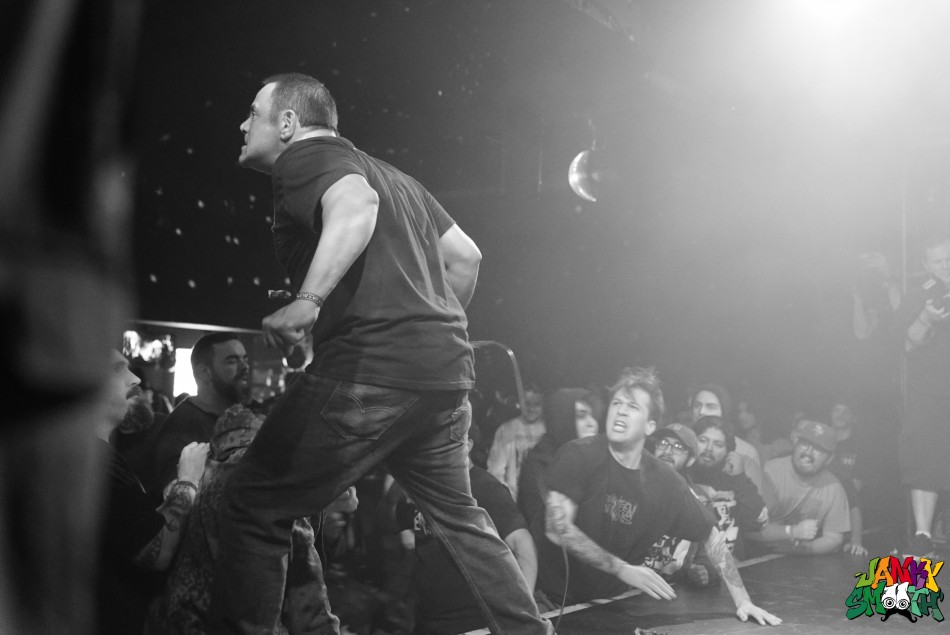 By the band's last song, the entire audience swarmed Denunzio and jumped on him to sing the final words of their shared demise. It was a sight that was beautiful in its brutality. Highlights of the day included: Regulate's set, Strife playing "Lift", and of course, motherfucking Infest.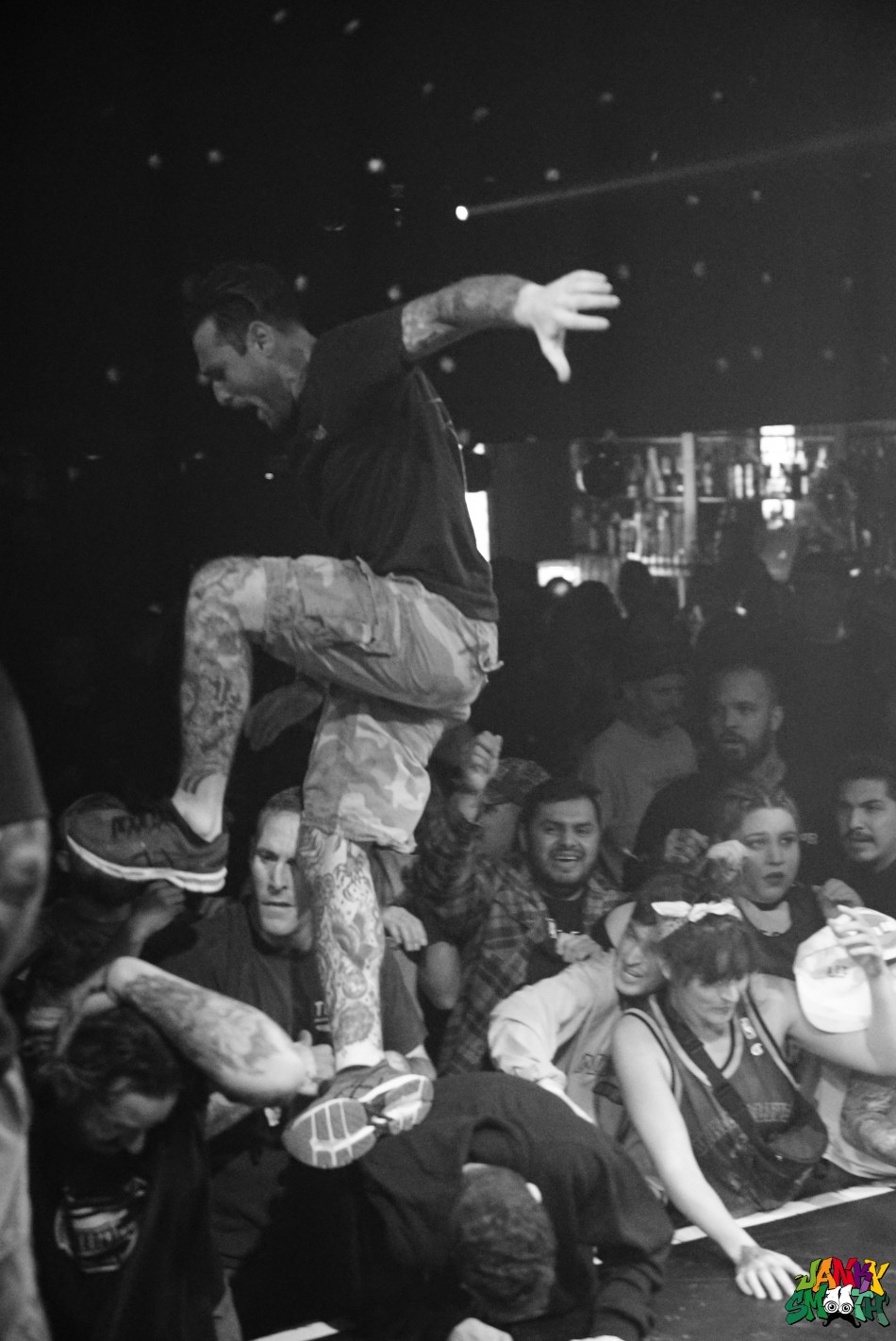 Resident After Show
Career Suicide is quickly becoming one of my favorite bands, certainly they're the best band I got turned onto in 2017. But they've been around for awhile, starting in 2001. It's insane how long it takes a band to come into the mainstream of the underground. Coming out of Toronto, Canada, one might think this was the second coming of DOA but that doesn't do CS justice, they'll surpass that if we all wise up to what some already know, which is that CS are maybe the best hardcore punk band going.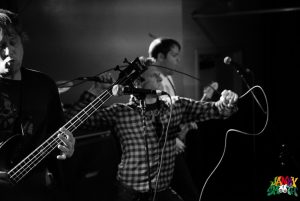 Hauling my ass to downtown LA's art's district, I sauntered into the Resident where enough yuppies were mulling around on the patio to make me wonder if I read the fucking flyer wrong. Once inside though, I knew I was among my people. The Resident is a cool rock venue when it comes to size but has all the luxuries one might expect from any wealthy bohemian hang out. No holes in the walls, no ceiling dust raining down. Hell, even the shitters there would've made fore good venues. The first band up to bat was Entry from Los Angeles. Sara G's gnarly, barking vocals and Touche Amore guitarist, Calyton Stevens' violent riffs make for a pretty onslaught. The drumming was on point too, no head can bang quite as quickly as Elliot Babin's hands can thrash about with a pair of sticks.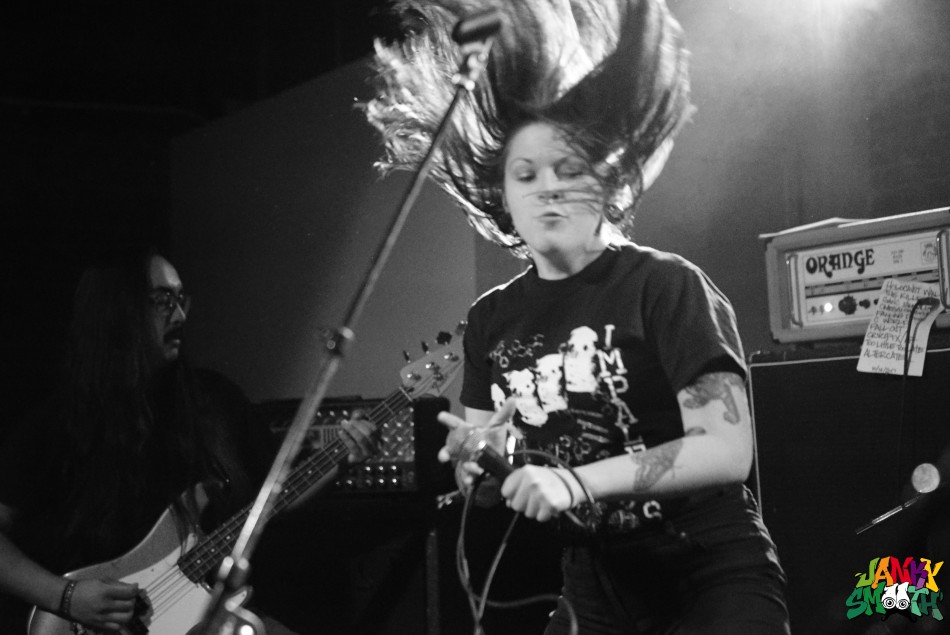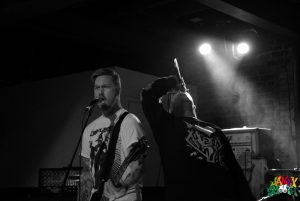 Nomads were next, another Los Angeles band. I've seen them a few times now and they always impress me with their brutality, whether it was opening for Cro-Mags or Nails. Lead singer, Yogie, is a staple of the Los Angeles scene, where there's punk rock or extreme music, there's a good chance he'll be chillin' near.
And lastly, the moment which was perhaps the punk rock pinnacle of my year (withstanding the upcoming Misfits shows), CS came on stage. Career Suicide look like they sound, incorporating various forms of rock into a clear hardcore punk attack. A few members look grunge, a few look garage, and a few look punk and then when they play it's like the Circle Jerks have come back from the grave. They're fun enough to resurrect the dead to mosh.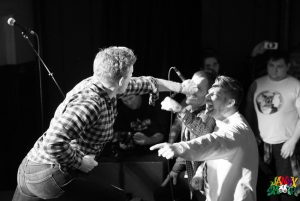 Their acclaimed 2017 album Machine Response was represented heavily in this set and I couldn't be happier to hear such songs as "Turn the Screws" and "Taking You With Me". These songs have the heaviness and rawness of hardcore punk but the fun of garage, almost like they have a pinch of Black Lips with every punch.
Martin Farkas is the total package punk singer. High energy, good look, roots in music even more insane than his own (giving a shout-out to Infest and wearing a Bathory shirt), and without fear. Shit, if someone told me in twenty years this dude would be the new Iggy Pop, I wouldn't be surprised. If there is one thing for you to take away from this review it's to listen to this band and follow them so you can see them the next time that they come to L.A. which ain't too often.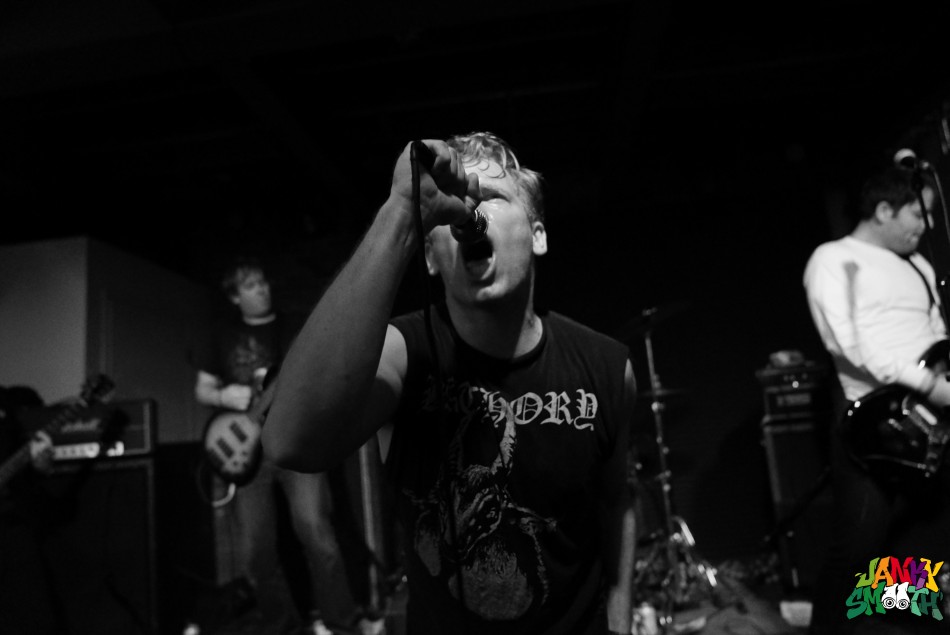 Sunday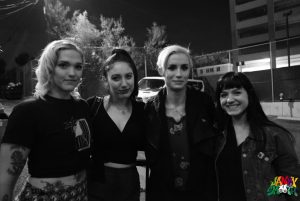 Day 2 rolled around and I could not express my excitement to see Ramallah. It would be their first show in Los Angeles in ten years, they're one those east coast bands that's just hard to lasso over to Los Angeles, such is the case for far too many hardcore acts LA kids are dying to see. Lets begin with the band I arrived in time to see though: Strengthen What Remains. Utilizing guttural vocals and slow, brooding guitars, this Tampa, Florida band makes the pit the perfect haven for fast spinning kicks and punches.
Then came Vamachara, an LA band that has a lot of hype around them as a hardcore band to watch. Their notes have just a little more punch than the rest, especially for such young cats. Their explosive style carries a bomb in every bounce, I expect seas of jumping fans ahead for this band.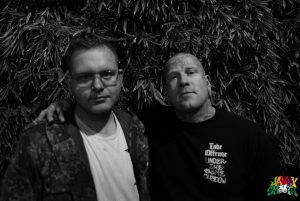 ONEXCHOICE was next, they're a So-Cal straight edge band that looks and sounds like it. And they seemed to excel at pumping up the crowd and connecting with them more than other bands on that tier of the lineup.
Connecticut's Laid To Rest came up to bat and their vocals immediately jumped out to me as the most death metal inspired yet. Almost sounding like old school Chris Barnes from Cannibal Corpse or something, stuffy and from a bubbling, gurgling gutter of the throat. The music around the vocals would then move from slow burn to frantic circle-pit-stirring inferno.
Then onto Boston's Buried Dreams who sound like being stuck in a dog kennel with a few rabid German shepherds. The singer was so brutal as to demand actual violence out of his pit and audience, whether he meant it or just said it as a form of artistic expression doesn't matter… it was metal as fuck.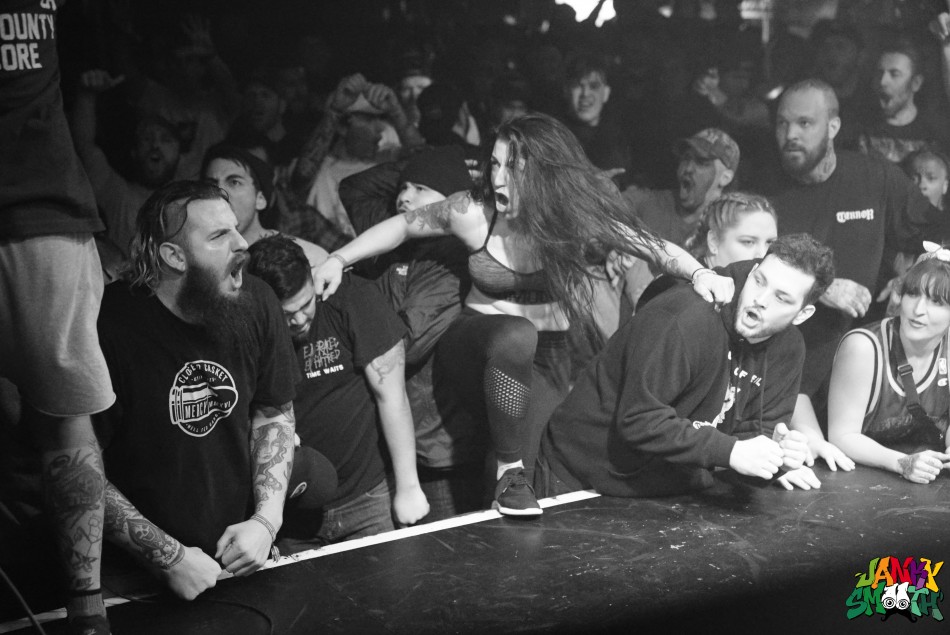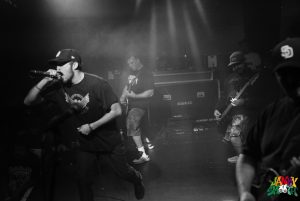 Onto World of Pain from San Diego who gave a raw and convincing hardcore assault. The singer, Noah, jumps around with extreme energy and spring in his step, making the stage his bitch and enabling the crowd to do the same.
Harness was the first band that I considered to be playing the second, higher tier of bands on the lineup. They played Sound and Fury 2017 but that set didn't necessarily stand out to me, I'm not exactly sure why but this time around I was definitely impressed and enjoyed myself. Their guitars and drums seem to roll through every note like a ring of razor wire. The music just sounds sharp and would be the perfect soundtrack to punching someone in the face repeatedly until breaking through the bone and getting skull splinters lodged in your knuckles. Santa Barbara might not be as chill and easy going as I though, after all.
Richmond, Virginia's Fire & Ice was next and our photographer, Todd, actually seemed to enjoy their set, unlike some of the other bands, seeing as he's not a hardcore head, to him, this band was "fun". The band is influenced by funk rock bands like Faith No More and RHCP and you can hear a bit of that in their style though it never loses its hardcore and metallic edge.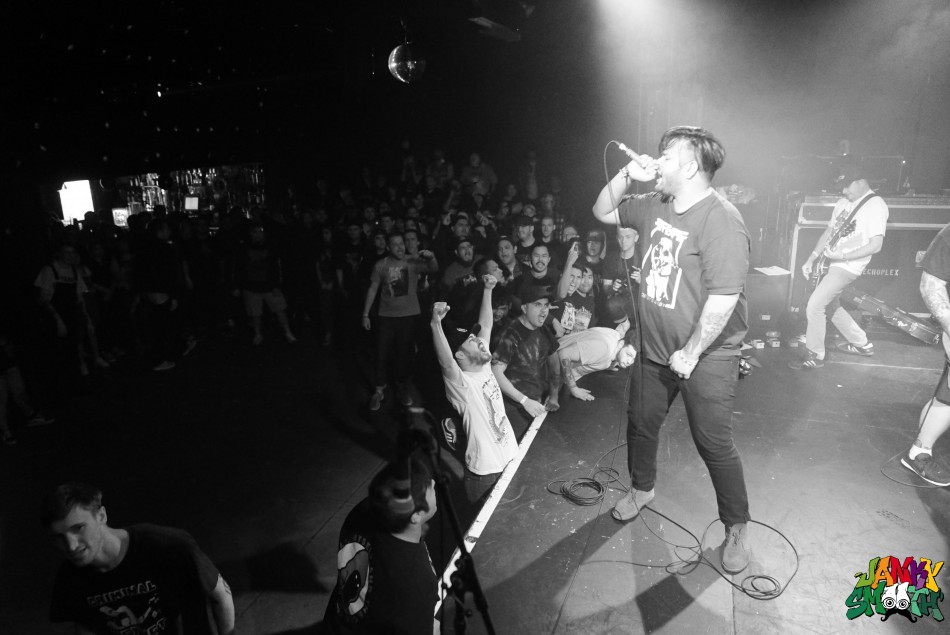 At one point of the day, I went outside to smoke a cigarette far away from the straight edge kids that were pulling their shirts up over their noses so as not to inhale the second hand. I talked to a few homies about the bands we had seen throughout the day and one piece of negative feedback that came out of my mouth was that guttural vocals over beatdown hardcore gets monotonous after awhile. I was then asked "Really? What do you think about Xibalba then?" Having seen them at Sound and Fury 2017, I responded immediately "They have more nuance." Which they do.
Xibalba, who come out of Pomona, California, are a hellish beast of a hardcore band with lyrics in both English and Spanish and Nate is like cerberus on a microphone. His bark is more bestial than any of the singers of the day. Martin Stewart, the guitarist for Xibalba and Terror, rips some of the darkest hardcore riffs you will ever hear. The combined force of Nate and Martin is not just musical though, with Nate booking For The Children and Martin booking Sound and Fury, Xibalba might just be the most important hardcore band in Los Angeles, certainly their members have contributed the most to the scene.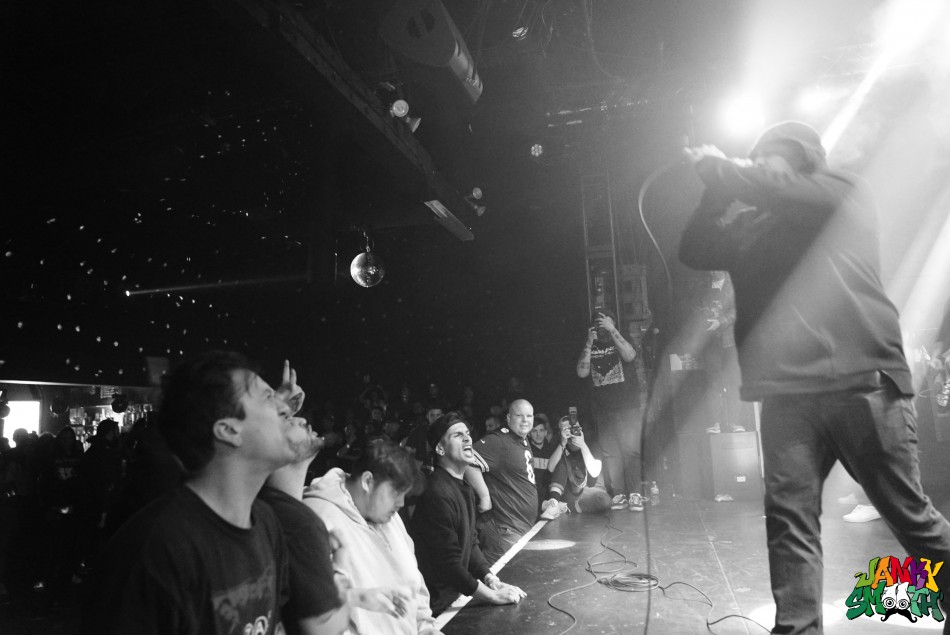 Bitter End is a Sound and Fury veteran band, even debuting their seminal first full length album Climate of Fear at Sound and Fury 2007. Hailing from San Antonio, the band has always made hardcore with thrash metal feels. They began their set with a medley of news sound bites from Operation Iraqi Freedom then immediately went into some thunderous, action packed hardcore. Immediately, I could hear the influence of bands like Biohazard, Cro-Mags, and Suicidal Tendencies in their style. Bitter End was also the first band of the day that had a thorough amount of stage dives and chaos in the pit.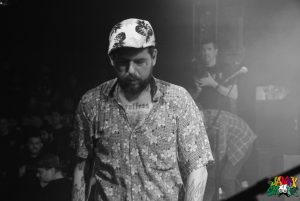 Finally, I get to write about a band oh so worthy of literary analysis: Ramallah. This band is the brain-child of Blood for Blood songwriter Rob Lind aka White Trash Rob. Blood For Blood was a band that was near and dear to Boston's hardcore history. The victims of white lower class strife and child abuse, Blood for Blood were known for songs that were unapologetically real and abrasive with lyrics like "I never had enough money! Or enough Privilege to be white! I'm white trash! And society better learn how to recognize the difference." or "Fuck you and fuck the world… If you don't like it you can suck my dick!" repeated over and over in anthemic fashion. Ironically, the band's main singer, Erick Medina, drunkenly forced a 13 year old girl to kiss him at a barbecue, leading to his ejection from the band and the eventual disbanding of Blood for Blood. Rob Lind wouldn't stop there though, he had to keep creating, he is clearly a true-artist, obsessively needing to express himself. That's when he created Ramallah, named after the capitol city of occupied Palestine, this band was his new outlet to describe the utter-calamity of our present reality. Few bands make songs with lyrics that trespass into forbidden territory like these do. For example, the song I was anticipating most "Kill A Celebrity" has these lyrics:
Kill a celebrity.
In the name of (love).
Kill a celebrity.
And you will find that you can strike down a god.
Hey kid, you're under 18, you'll probably get off easy
So feel free to blame it on me.
Hey kid just remember if you blame it on me
I'll take the heat and you complete insanity.
Oh, if we can do this thing
Then we can jump on the grave pile laughing.
I can't think of many other songs with direct calls for violence but at least with this one, it comes from a place that I can understand. As a Los Angeles native, I know what it's like to be inundated with Hollywood douchebaggery just like the rest of the audience at For The Children did.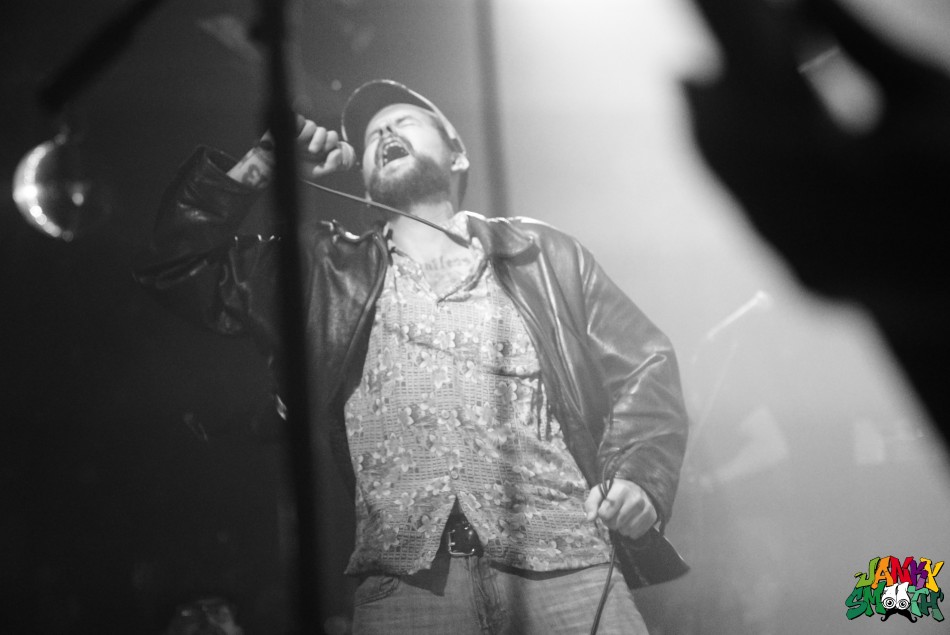 As soon as the band hit the stage, I could sense the audience's readiness to attack with blood curdling sing-alongs. They played popular songs like "Sweet Revenge" during which Lind asked the audience "What's more human than revenge?" and as pacifist as most Angelinos are, I knew he was right. Revenge is one of the most important themes in any culture's mythology and it drives the world far more than we give it credit for. Another epic moment was when Lind went on a rant saying "Fuck the Alt-Right" then the band dove right into Blood For Blood's classic "White Trash Anthem" which features the lyric "I ain't your kind of white!" Plenty of skin heads get attracted to Blood For Blood but the band has alway taken a firm and outspoken stand against racism, just like they did in that moment on the Echoplex stage.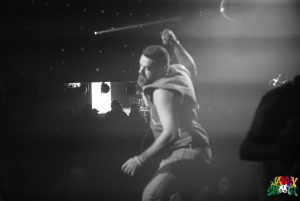 The song I had been waiting for was next on the setlist and the band invited Colin of Arabia's singer, Colin Campbell, to sing. He introduced "Kill A Celebrity" by telling Rob that he knows that Rob stays well-informed on politics then asked what he thinks about Hollywood? Immediately, Rob went into the song and the crowd went apeshit. Ramallah finished their set with the Blood For Blood song "So Common, So Cheap" which begins with the lyric "Fucking your pussy was like fucking the wound of a shotgun blast with gangrene." Apologizing to the women in the audience in advance, it didn't stop the boys and girls from going crazy, stage-diving, moshing, and singing with Rob.
The band's set was finished and after two days of ear-drum pounding hardcore I finally thought I would have a moment of peace and quiet. But then remembering the central message of Ramallah, that silence is a crime living in a world with as much atrocity as this one, I was reminded there is no peace or quiet to come and there might not even be hope for it. For such a good cause like donating toys to needy children, an act which brings light into the world, For The Children managed to bring together music that was infinitely dark and angry. All in all, it made for an awesome festival and contrast.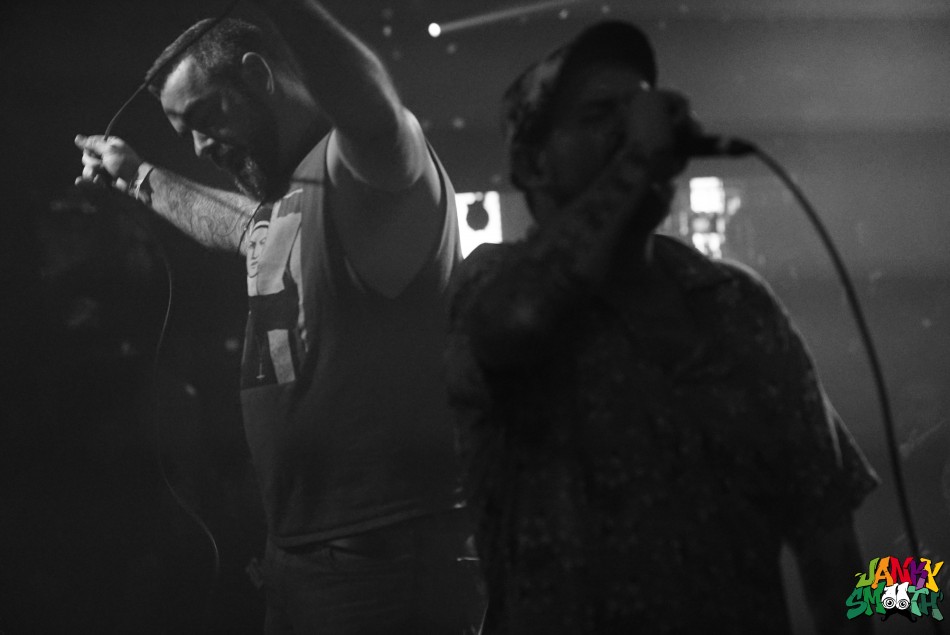 Words by: Rob Shepyer
Photos by: Todd Anderson