Transgressive Transcendence at The Getty's Latest Exhibit: William Blake: Visionary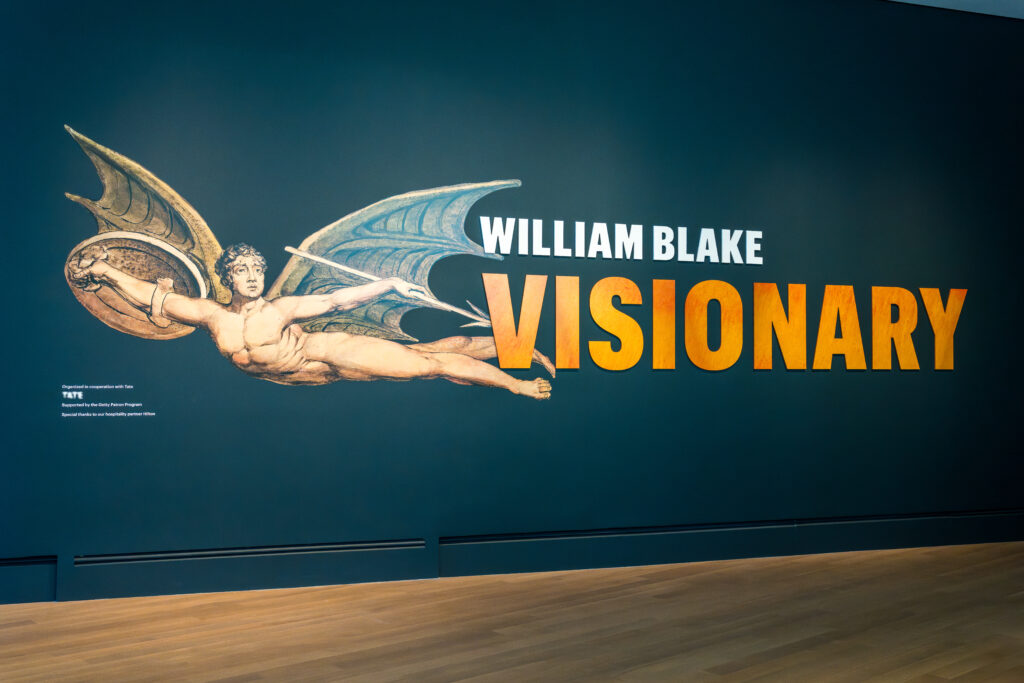 One of Los Angeles' most iconic cultural center's, The Getty, has long bridged together music and art. Providing a space where classical and modern artists can inspire musicians of every age and ilk, the Getty's latest exhibit might just have the most potential for invigorating any creative that visits that shining temple on a hill. So, if you are a creative in Los Angeles, William Blake:Visionary is a must-see exhibit.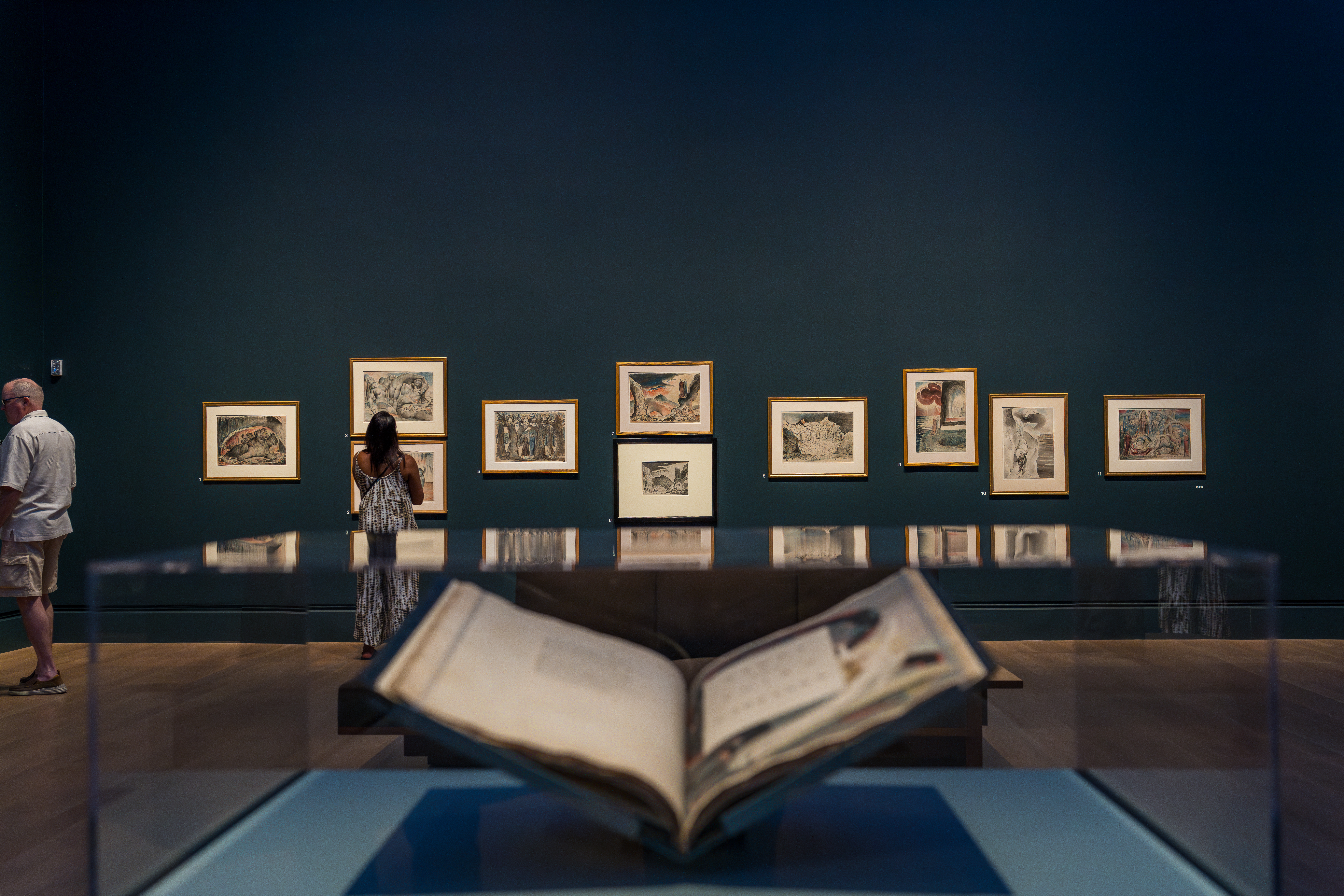 The many musicians that were inspired by William Blake all share one thing in common, a worldview that includes a higher power or a reality beyond material existence. Nihilists may find Blake intriguing but he doesn't capture their imaginations quite like those that believe in God, destiny, or a soul. These musicians include Van Morrison, Iron Maiden, U2, Patti Smith, Bob Dylan and many more. And getting to preview the exhibit before the public, the press was treated to a playlist featuring the music of these artists while enjoying a feast and cocktails with just as much William Blake homage as the tunes.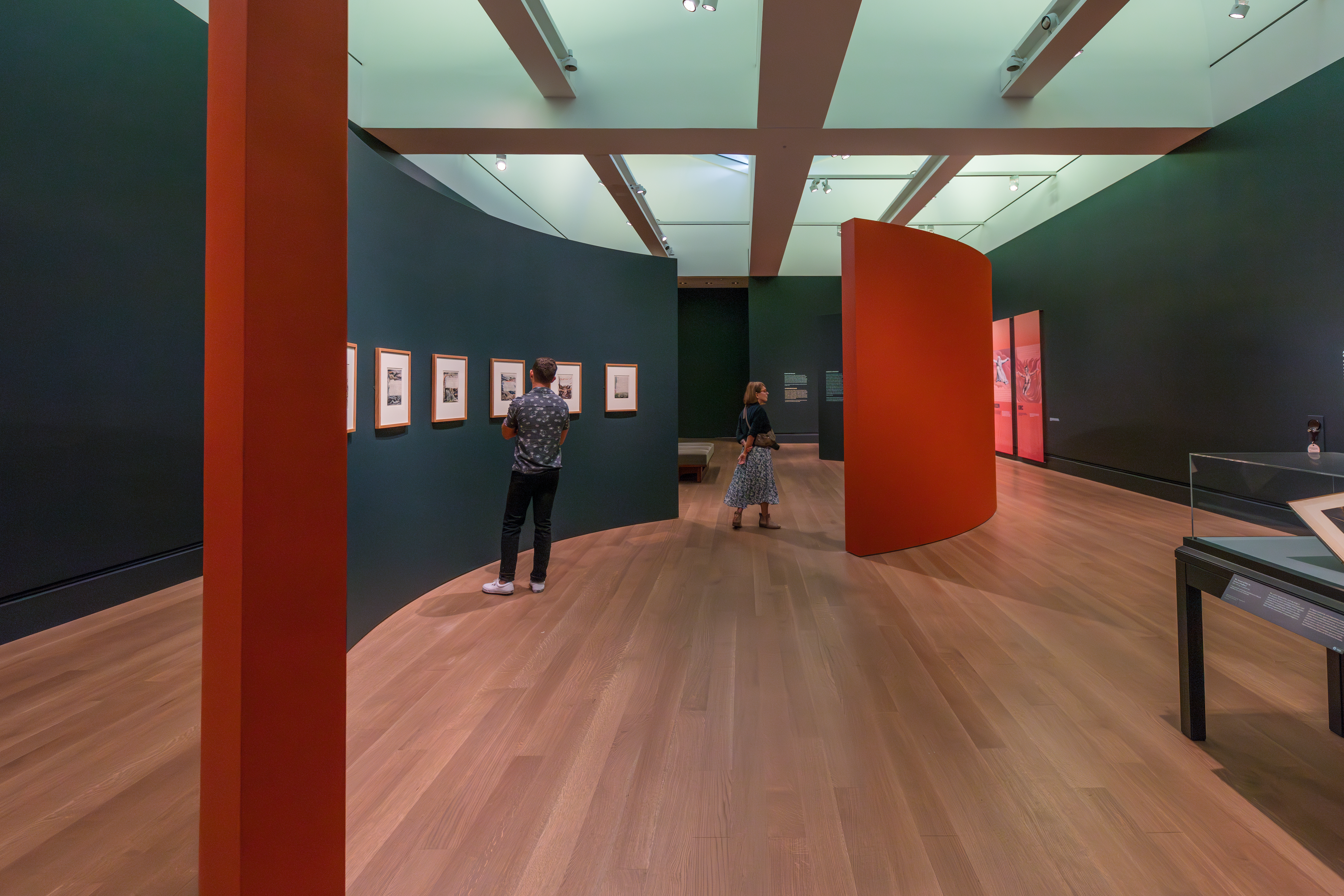 Getting to tour the new exhibit along with many of the Getty's patrons and beloved followers, we got a glimpse into the mind and imagination of William Blake which produced, beyond just beautiful paintings and poems, a new religious world filled with characters that symbolized the times and trials William Blake saw in England between the late 1700's and early 1800's. A pivotal figure of the romantic age, Blake's paintings have the lighting and drama that were lacking from previous artistic movements. Life was a battle between good and evil in Blake's eyes, a canvas where forces higher than humanity wage war and make love in an epic story indecipherable to common men. With characters such as Albion and Jerusalem, Blake translated visions into art, this art then translated characters and stories from abstraction to reality.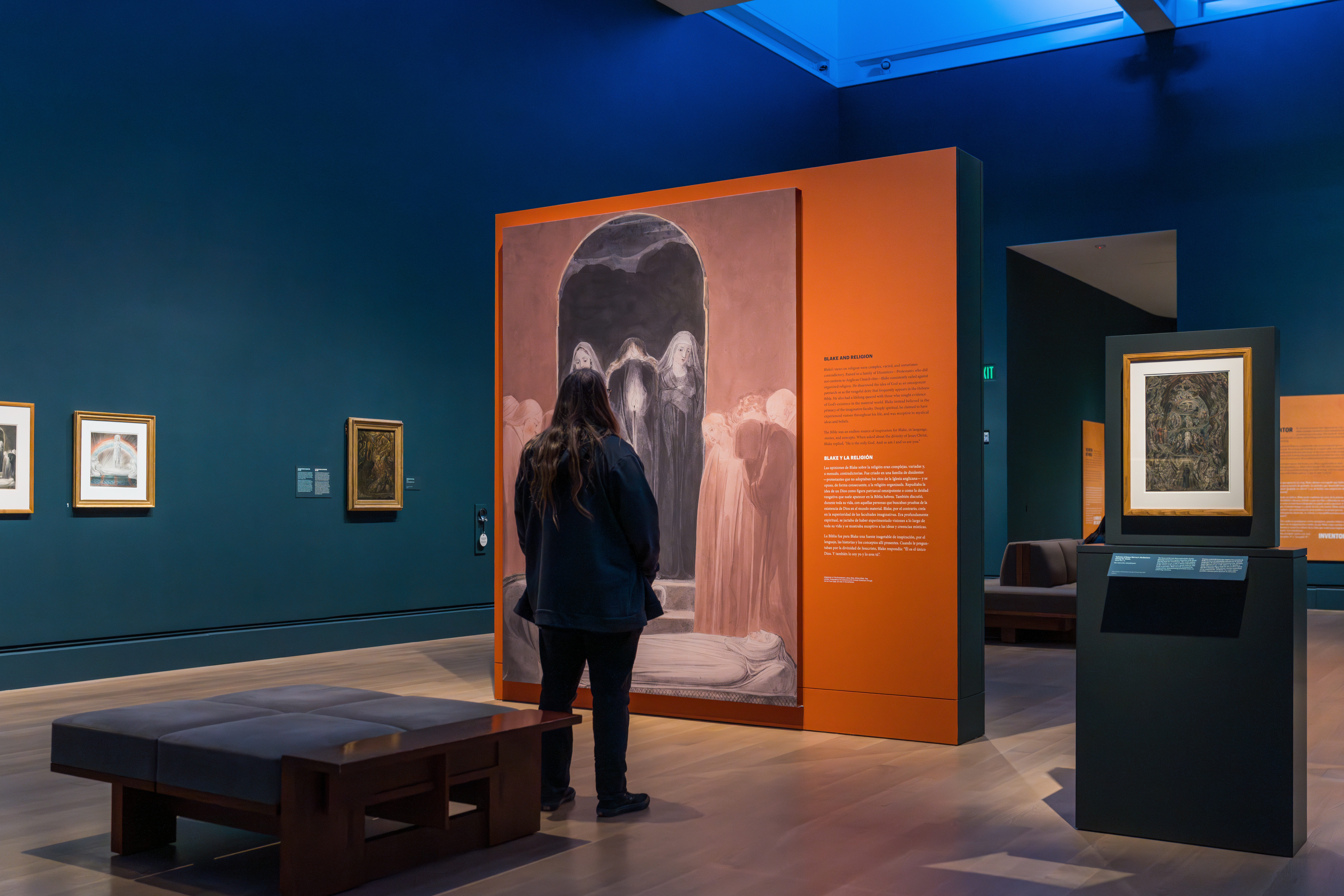 It's rare an artist who's work is of such serious and spiritual nature inspires such a light and fun atmosphere. It was as if everyone in our company was on the same spiritual wavelength and didn't require any convincing that there was more to this life than we could ever rationalize. I would highly recommend the William Blake: Visionary exhibit, it deepens the soul stepping through those museum corridors and gracing your eyes upon every canvas, big and small.
Words by: Robert Shepyer
Photos provided by The Getty