Krautrock Nite With Malcolm Mooney of Can At Echoplex: To Outer Space And Down To Earth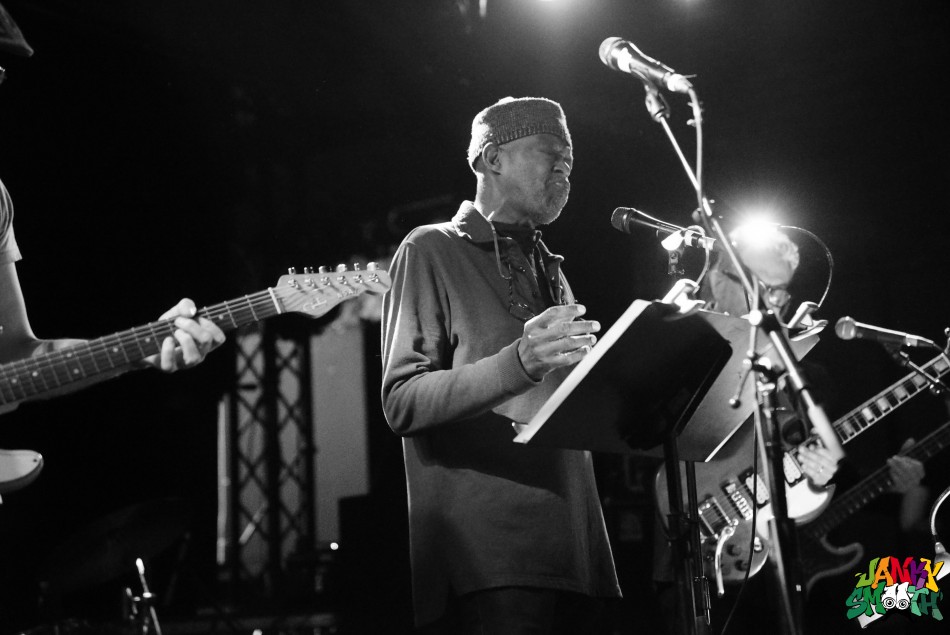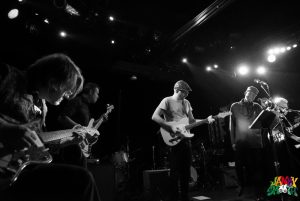 On the tapestry of world genres, that hangs in heaven's music hall, one square is not quite like the others. Krautrock, is an enigma and maverick genre, it was when it was created in Germany and it's still a mystery till this day. After the war and iron curtain, German artists felt stifled and trapped and wanted to reinvent their reality. I'm sure many musicians living in East Berlin stared up at the sky and decided to make music inspired by the cosmos itself.
Krautrock is futuristic and retro at the same time, in other words, it is timeless. Can was a band without hierarchy that brought together jazz, rock, and contemporary classical music together. The music was so new and unique it was almost a political statement. Can was one of Krautrock's most essential bands, one of the singers of which, Malcolm Mooney, played a rare performance at the Echoplex for Part Time Punks' annual Krautrock Nite and even though I had just been barraged by a hardcore music festival for two days, I couldn't miss this show.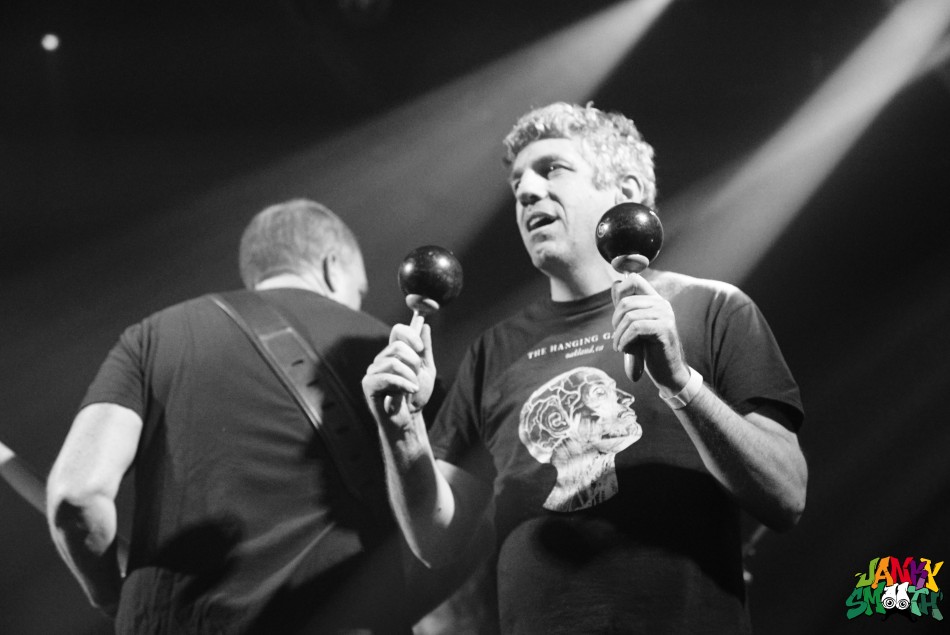 Opening for Malcolm Mooney was Savage Republic, a Los Angeles based post-punk band that played a special Krautrock set for the night. Their stage was covered in trash cans to batter all over with drum sticks and create harshly riveting rhythm. It was like some Einstürzende Neubauten type shit. With minimalist lyrics and vocals but maximalist music. At the set's climax, numerous guests appeared on stage to smash on the trash cans or drums. Savage Republic played a memorable and vibrant set that stayed true to Krautrock's vision. You could tell that they truly lost themselves in the music.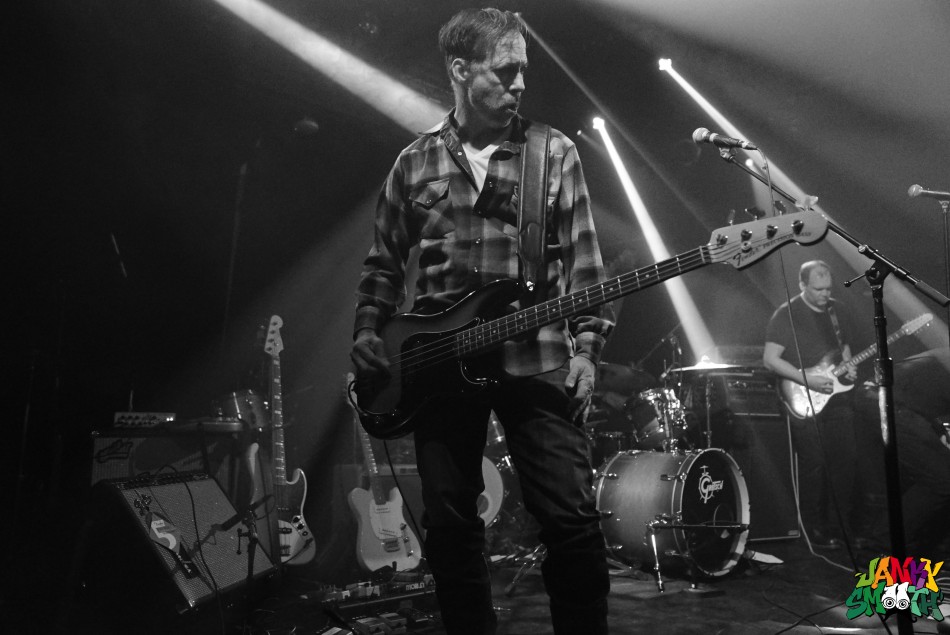 Malcolm Mooney's set began with a heartfelt and poetic monologue where he lamented the loss of old friends, musicians, and members of Can. As a poet, Malcolm's way with words was evident immediately, he is a truth-sayer, and I mean the truth of the heart. His words celebrated the power of music while taking us on an interplanetary trip. Kraut-talk, if you will.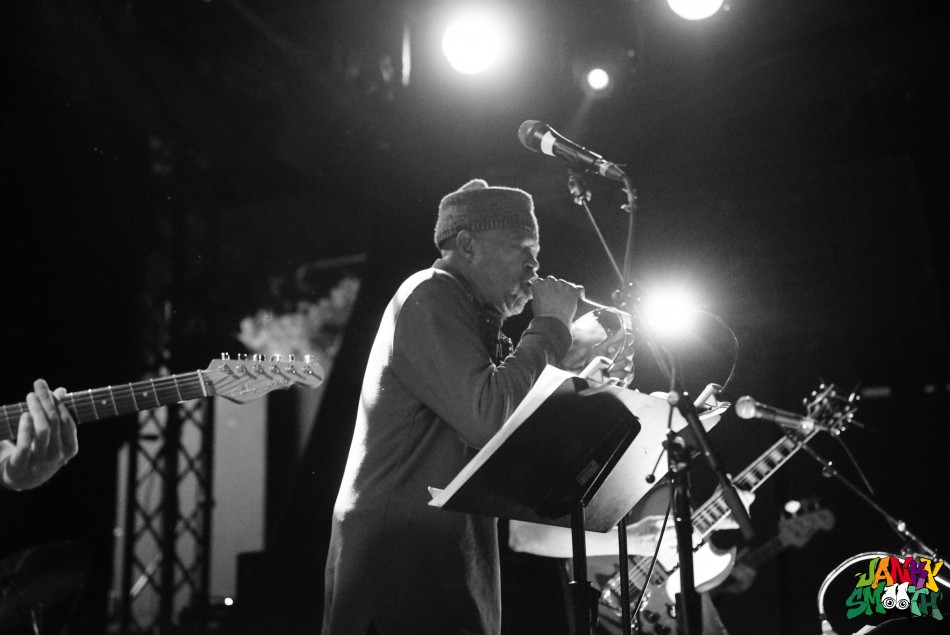 On stage with Malcolm were a slew of musicians, three or four guitarists, and all sorts of other players. His set began with a smooth jam and quickly our spirit electricity began floating from everyone's body into the air above our heads. That jam transitioned into Can's "Yoo Doo Right" but it wasn't till Malcolm arrived at "She Brings The Rain", one of my favorite Can songs, that my heart really filled with joy. Then when Malcolm's years of experience and memories and pain and love bled out into his vocals for "The Thief", I nearly broke out into tears.
With the set returning to "Yoo Doo Right" for the final song, the band finished their jam and left the stage but the audience demanded more. It was a rather short set. Malcolm obliged though and put on a two song encore with "After the Rain" and "Outside My Door."
Malcolm Mooney proved his spirit was as timeless as Can's music and Krautrock itself. Both new and old simultaneously, he gave us an experience that was intergalactic and down to Earth, of humanly emotions and cosmic mystery. The best word to describe it was beautiful. The night was filled with beauty.
Words by: Rob Shepyer
Photos by: Todd Anderson