Arroyo Seco: The Nostalgic, the Timeless, and the Real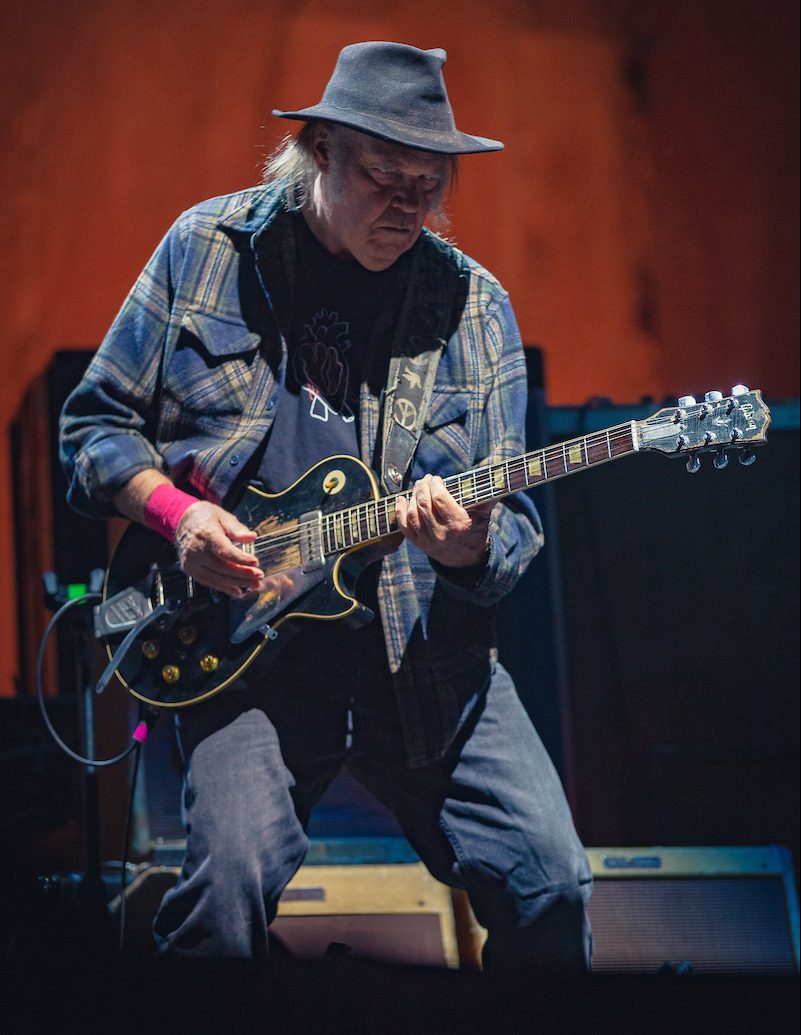 Read this in the voice of Paul Mooney:

Arroyo Seco is so white that it makes Stagecoach look like Smokin' Grooves Festival.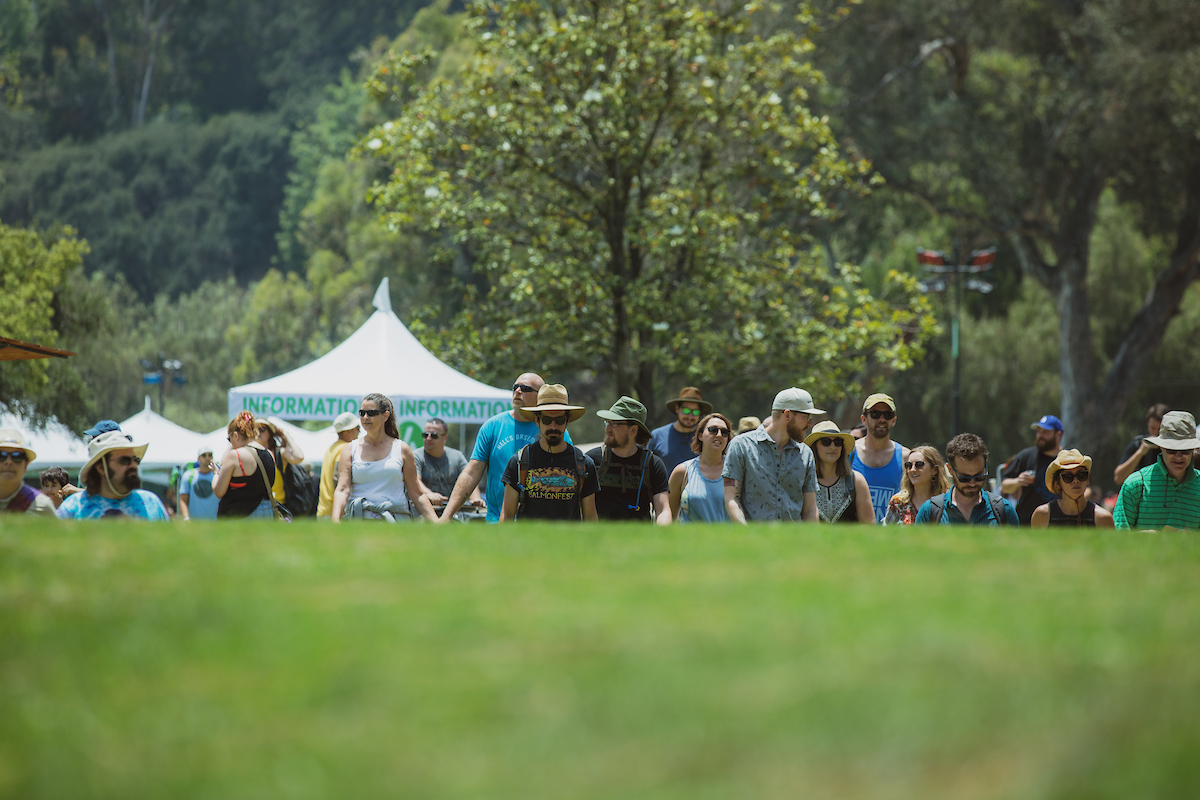 All kidding aside, this festival gave me more food for thought and introspection than any concert I had been to all year. The music add me think about getting old and how to stay eternally young. Neil Young made me think that humanity, as a whole, has lost some vital realness.
Day 1
Arriving too early on Saturday, I moseyed onto the festival grounds under a burning white sun that would turn all of Los Angeles a brittle pink. Dipping my feet into the music, I wandered about the stages catching glimpses of Maxim Ludwig, who sounded as close to adult/dad rock as I'm ever willing to listen to or Typhoon, a band from Portland that sounds and looks exactly what I imagine most bands from Portland sound and look like: Fiddles, beards, tattoos, and beanies. I enjoyed the bands, just not enough to stay at a stage until I found a nice shady spot under a tree to watch some good, ol' fashioned rock and roll from Dwight Twilley. With a country infused twang and perennial coolness, Dwight and his band gave the crowd a rip-roaring good time and paid tribute to last year's Arroyo Seco headliner, the late, great Tom Petty, with their closing song: "Girls".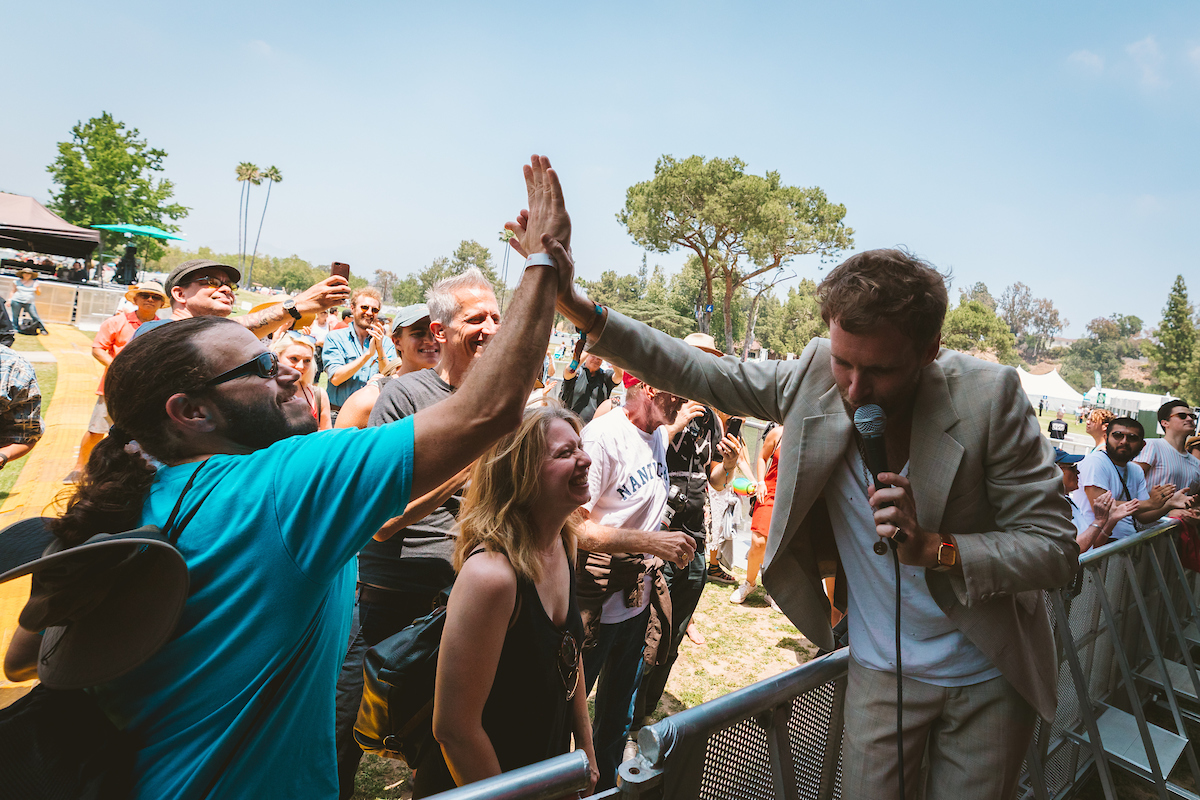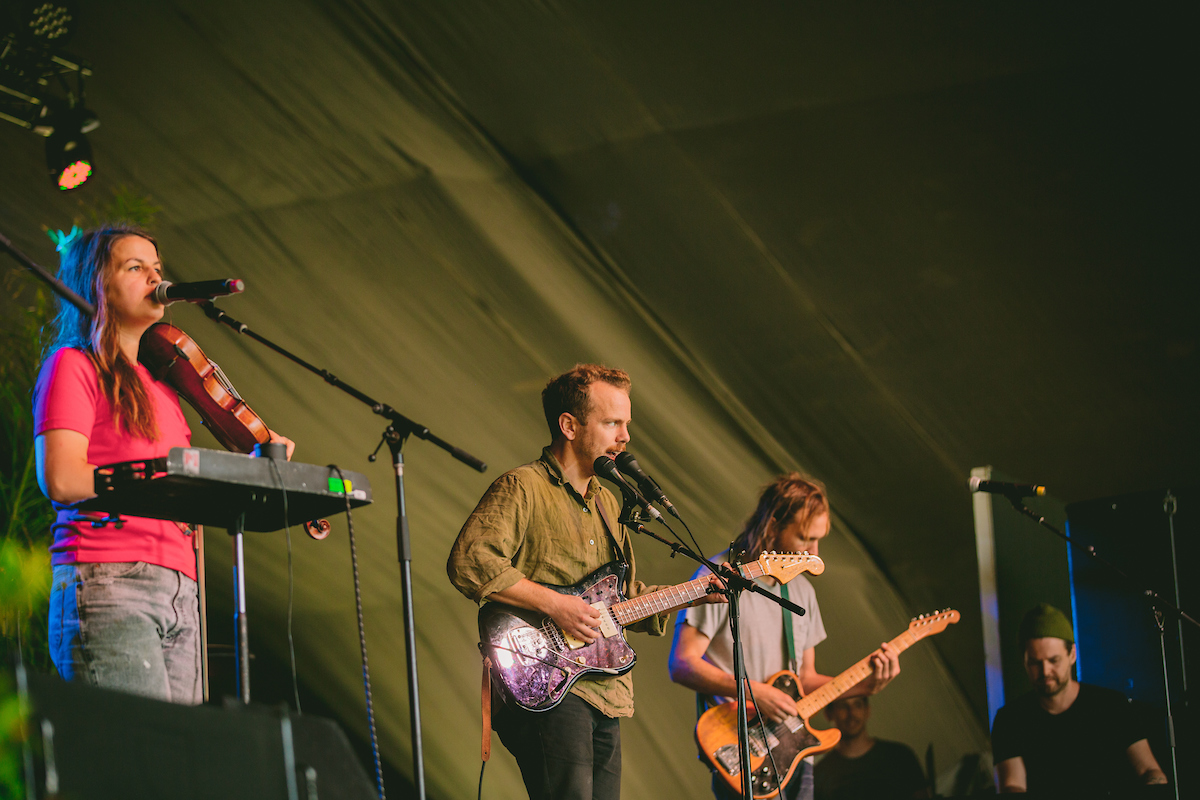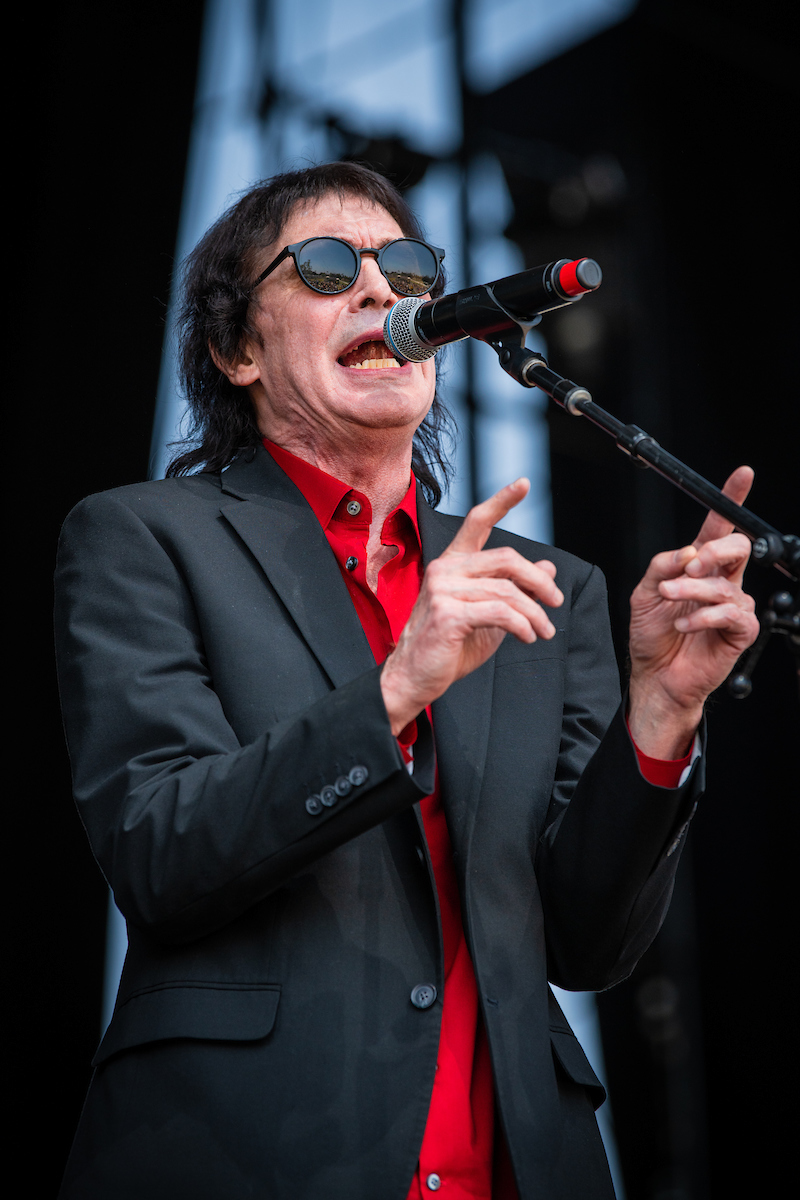 Next was the first artist of the festival I had truly anticipated, Seu Jorge, the Brazilian troubadour made famous by Wes Anderson's Life Aquatic, where as part of Steve Zissuo's corp. he would play acoustic David Bowie covers in Portuguese, often cleverly twisting the lyrics. The set wasn't exactly what I expected, instead of solo-acoustic Bowie tributes, Seu had a full band and rapper on stage with him and together, they would go into Brazilian classics like "Umbabarauma". As Seu's co-star from the film, Jeff Goldblum was misplaced to play at the same time as Seu, I only stuck around for about ten minutes of Jorge's set and went over to the Willow stage for Jeff Goldblum and The Mildred Snitzer Orchestra.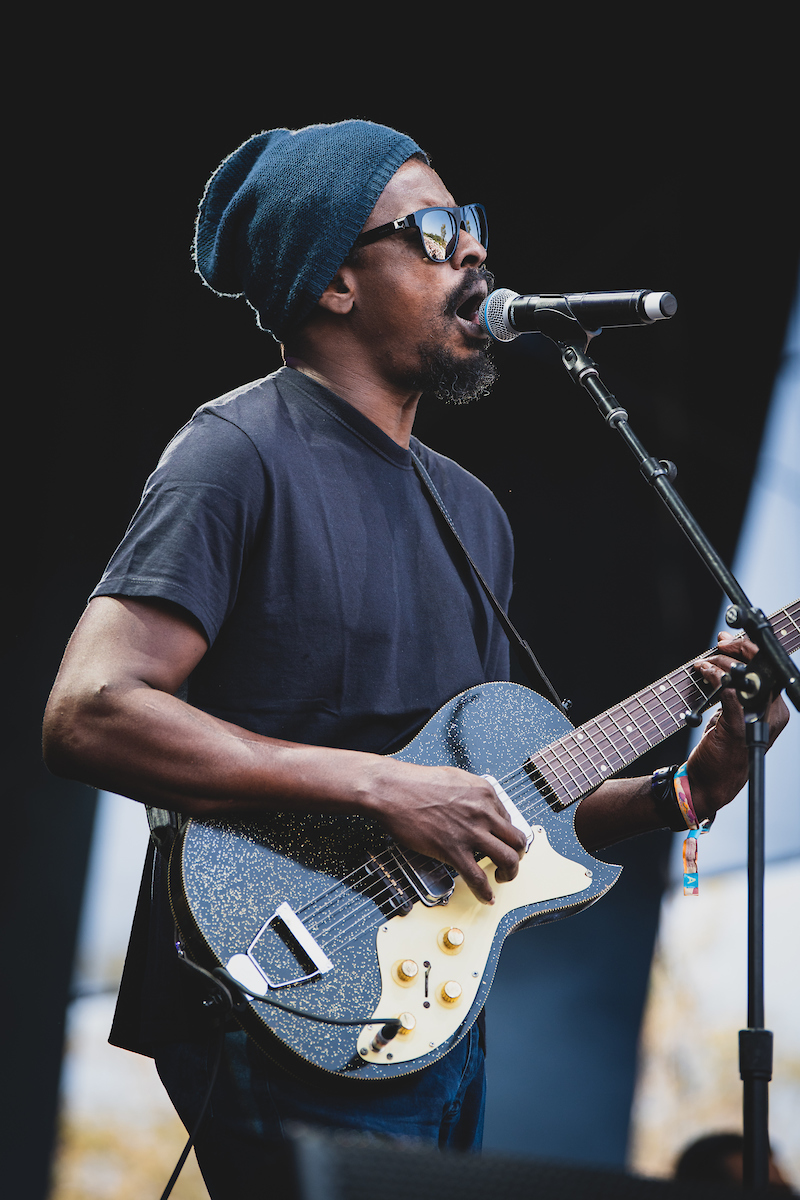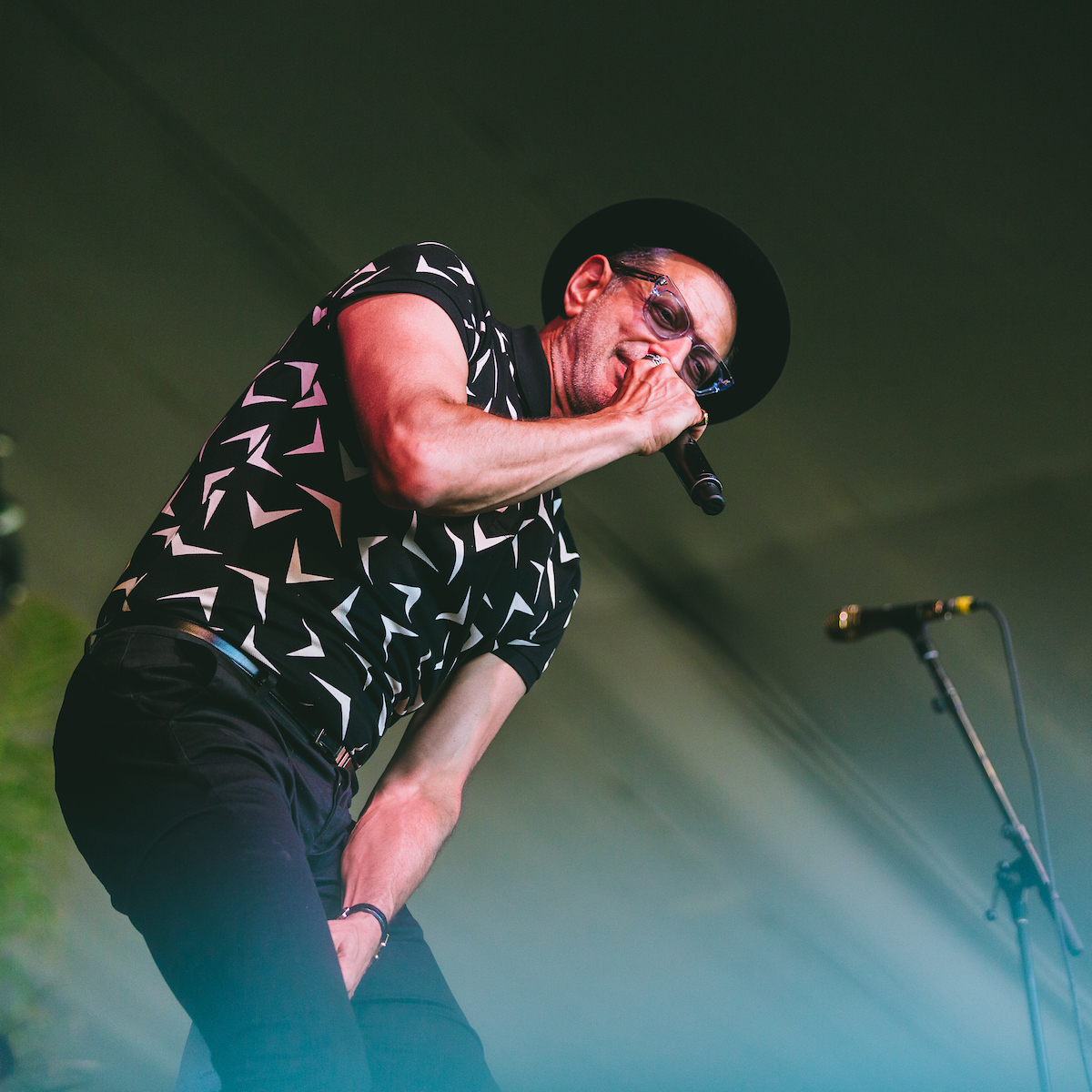 Technical difficulties delayed Jeff's set, so he made the most of his time on stage and played the movie game with the audience. Goldbulm's class and humor are impeccable and he has the fashion sense of a rare leopard, it's no wonder he drives the ladies crazy. The music on the other hand was uninspired and didn't last long. He quickly left his Steinway and Sons piano after a bit of playing to continue the stage banter. Getting anxious and upset I had missed Seu Jorge for a show without music, I left and went on to eat and drink and be merry in the scorching heat.
After two glasses of wine, a scotch cocktail, and a beer, it was time that I would see one of my "forever" bands. A band that has touched my heart in moments of darkness and given me hope in times of obscene heartache. That band would be The Pretenders, a bucket list band that made Arroyo Seco a must-attend festival upon its announcement. That said, this forever band of mine disappointed me in a way that changed me forever. I felt old watching them play. I loved listening to songs like "Brass in Pocket", "Back on the Chain Gang", and "Don't Get me Wrong" in my college dorm room, that special time in every young person's life when marijuana opens the doors of discovery to classic rock and a kid's heart and mind expands into that of a caring, feeling adult's. Compared to what I feel every time I go to an underground rock show, this had missed the mark. I felt a tangible margin of what impact this music could have had on me if the guitars were a little heavier and the band and audience thrashed about more.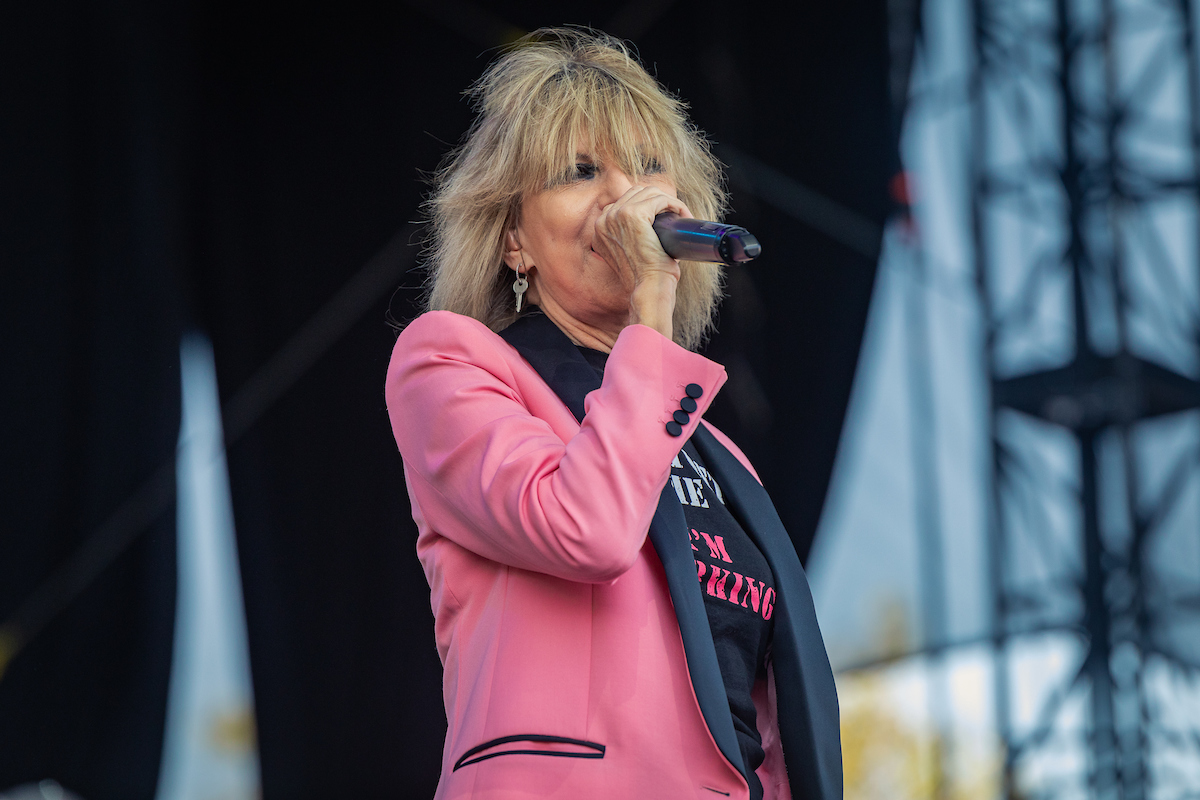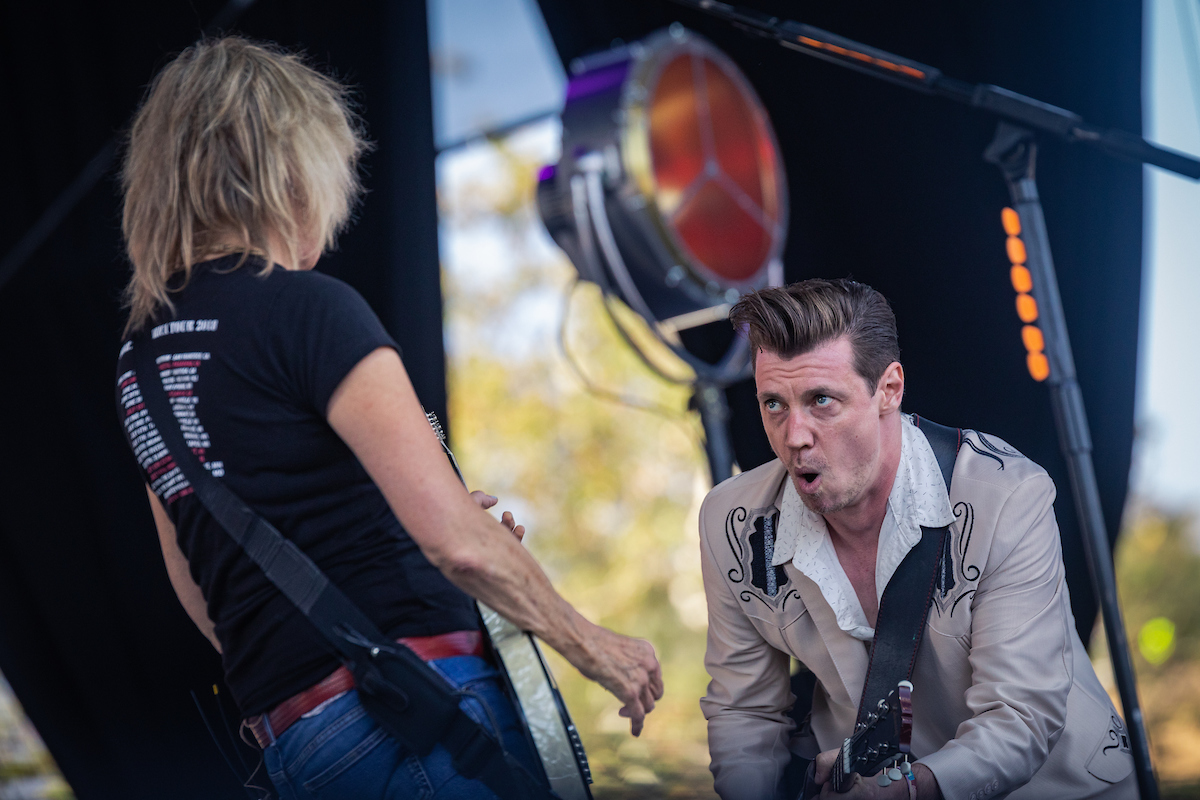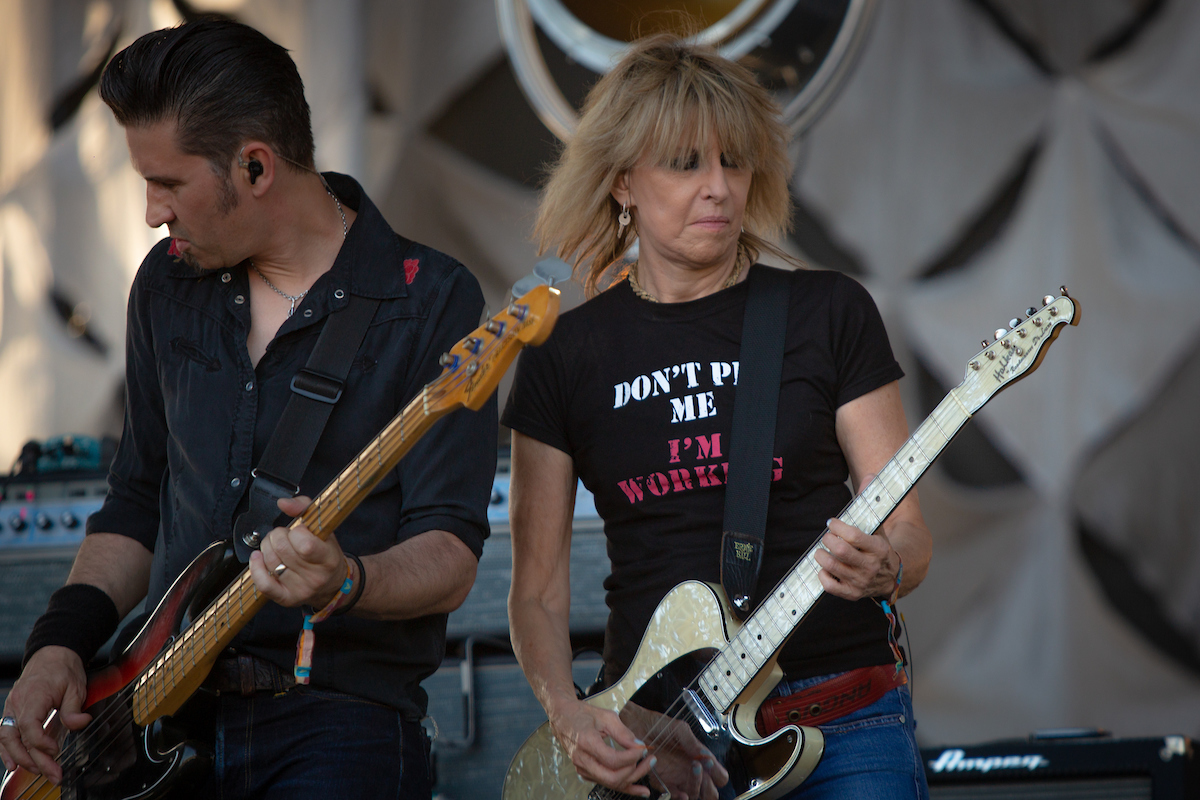 So now, with this dejected feeling, I got to thinking about the difference between timeless music and bands and nostalgic music and bands, both of which were at Arroyo Seco but some of the bands you would expect to be timeless, proved to be nothing more than nostalgic and the fact that The Pretenders didn't sound or feel timeless, hurt me on some existential level.
Alas, I guess I'm too much a music nerd, letting something like this effect me…. Skipping out on the end of The Pretenders' set, I checked out a band I always had an aversion to simply because their name sounded lame and that was Belle and Sebastian. I cannot express the shock that I felt when I realized neither of the two singers in the band were female. Their music sounded like wonder bread toast and a glass of milk, they had energy and soul, and tried to make melancholy music on a bright sunny day and might've succeeded but I can never say I enjoyed music like this.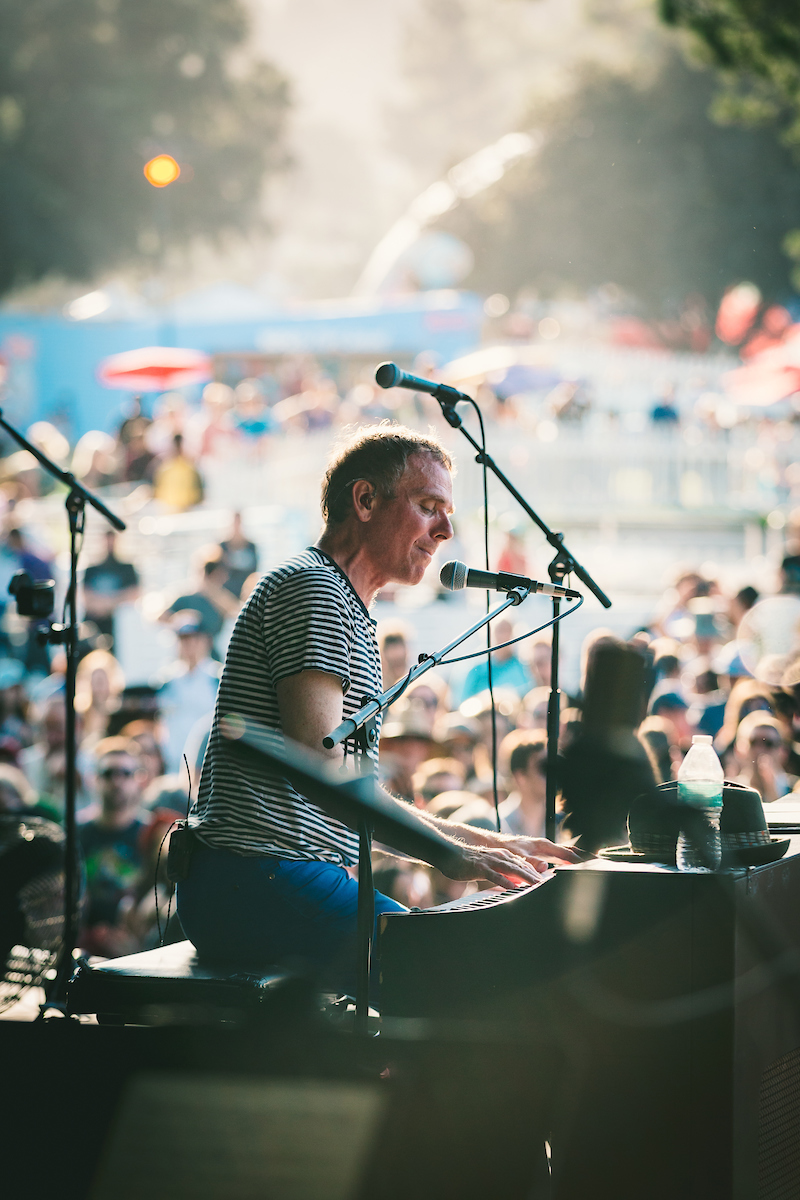 If it seems like I was having a bad time at Arroyo Seco and that I'm just a hater… Wait! There's more!
Jack White's set made me realize that without a shadow of a doubt, he is the most overrated artist in music. Some people speculated that he was just phoning the performance in but really, I don't think the songs have any substance in the first place and compared to the next artists I'd see, whether it be The Specials or Neil Young, songs like Lazaretto fell pretty flat and sounded completely meaningless.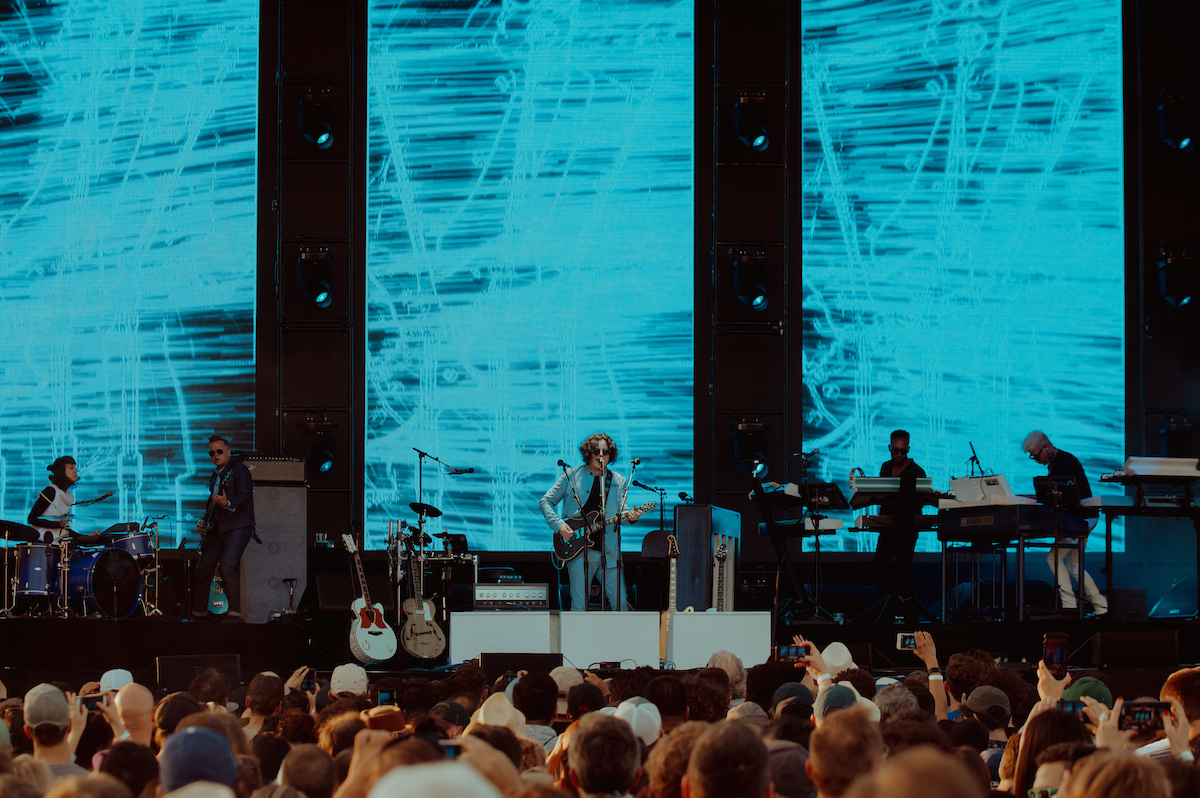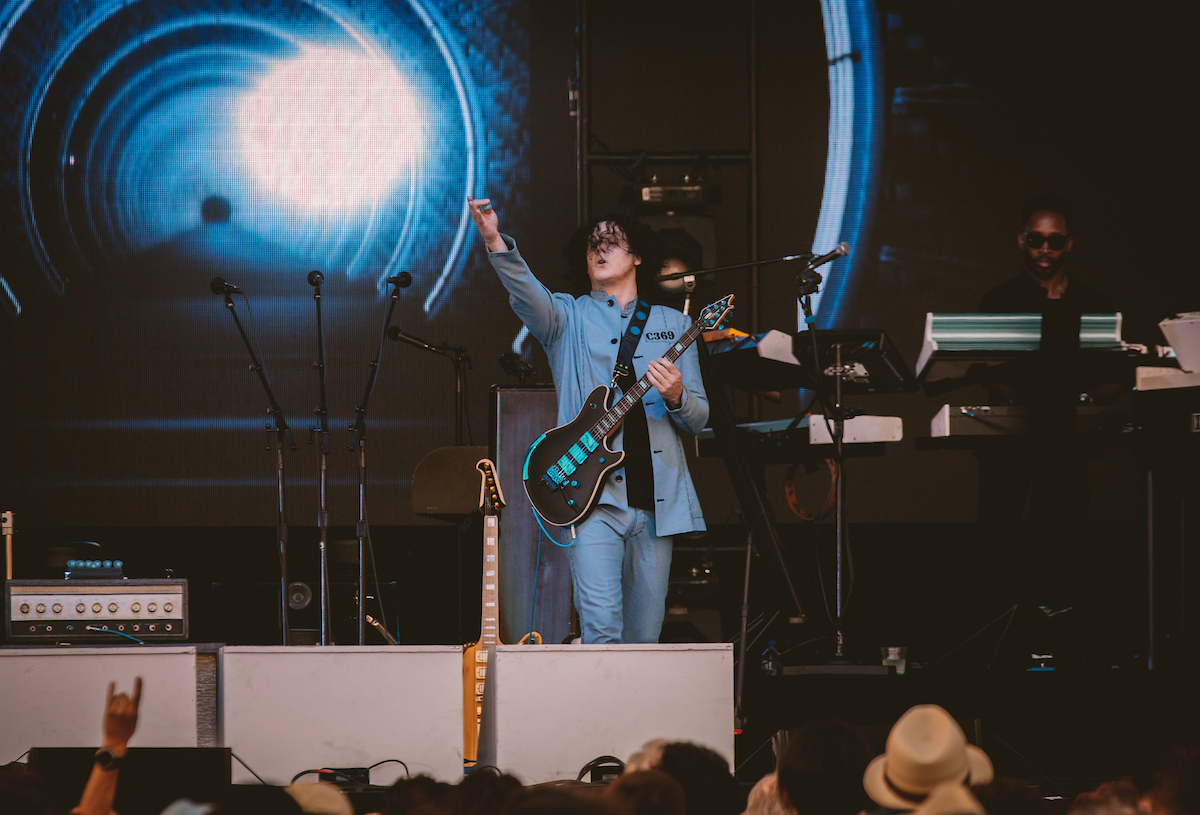 That said, I was off to hear the miracle of music that was two-tone ska legends, The Specials. One of the original bands to champion diversity in the UK's second wave of ska, The Specials can make any setting, no matter how tame, feel like you're in an English beer-hall where a fight can erupt at any moment only to be solved with a beer, laughs, and maybe even tears. The social climate this band grew up in was a time that the racial divide wasn't just implicit but could be seen and heard everywhere, walking down the streets. So when they sing songs about whites and blacks coming together, it feels real in a way that makes other attempts at virtue signaling seem shallow. The Specials made me feel lucky to be born after such political strife but also feel like I had a role to play in bringing people together seeing as there's still plenty of work needed to be done. The Specials, though a lot less famous than other bands performing this weekend, make timeless tunes. "A Message To You Rudy", was a message to Donald Trump and everyone that thinks they're above the laws of decency.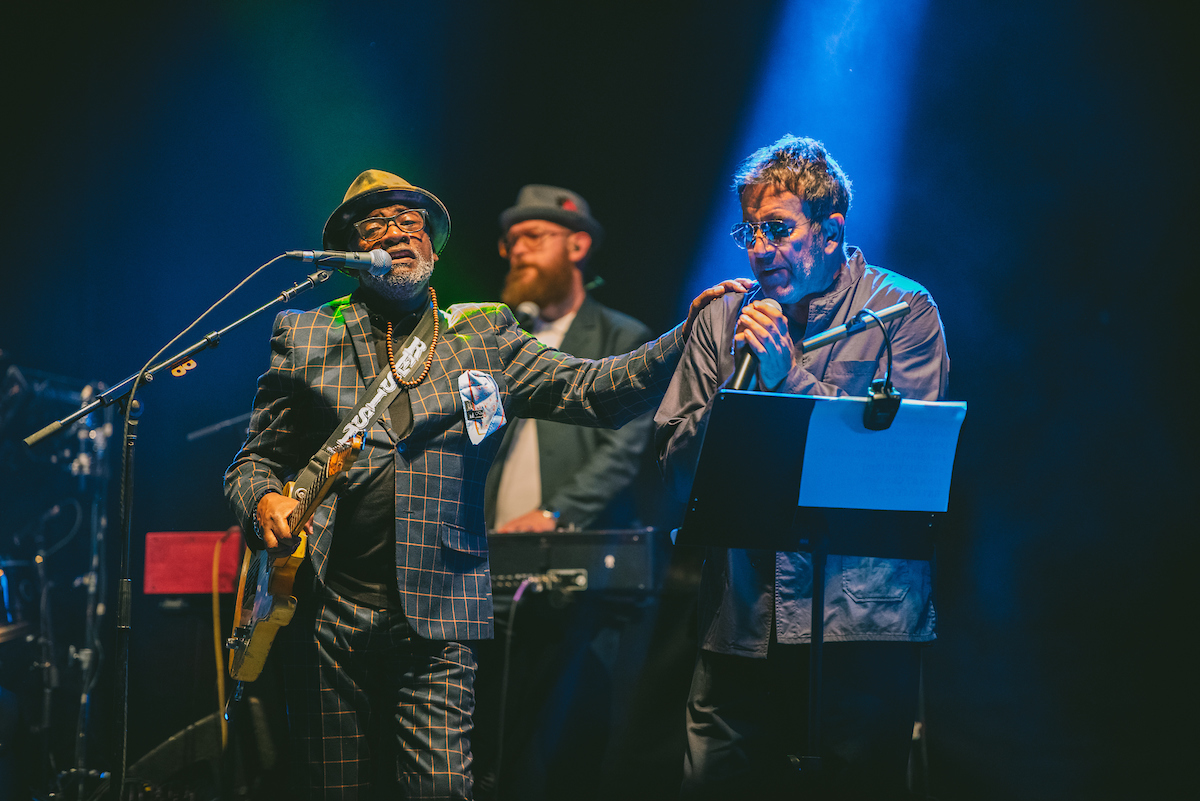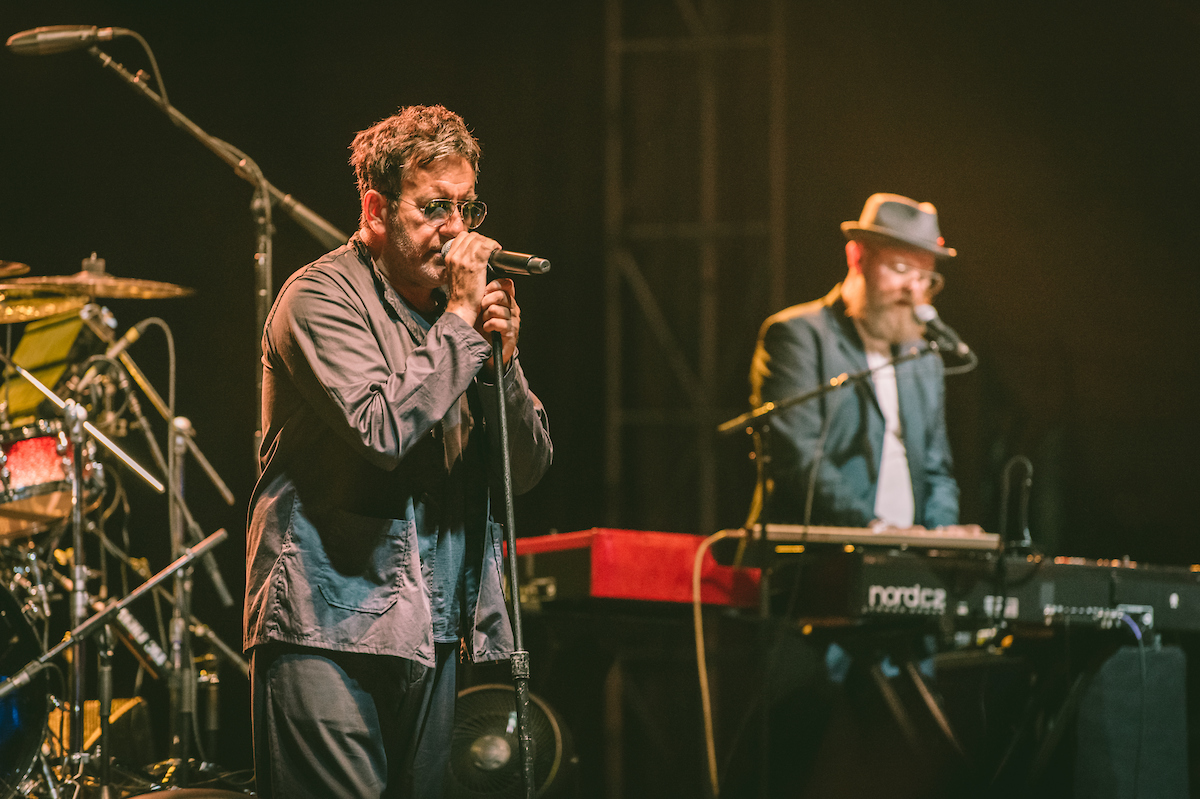 Neil Young and Promise of the Real were life-changing. With a backdrop that simply read "Seeds" (the most basic raw material for organic life) and a band name like "Promise of the Real", the theme of this set was rediscovering the real aspects of life. In an age when humanity is bombarded by shallow appearances, illusions, and fraud, whether it be from the news, social media, dating apps, or just personalities hypnotized sour by it all, realness has become a rare thing but like a hero riding into town on a white horse, here is Neil Young, promising you "the real" for at least two hours.
As a performer, Neil likes to jam and rock, he uses feedback and shreds along with his bandmates, Willie Nelson's myriad of children. Plugging in to electrical feeds to create transcendentalist art, closer to the Earth, a Neil Young concert is not a cruise through the hits, it's a legitimate rock show, it feels like you're seeing the best grunge band instead of your typical classic rock spectacle. The moment his iconic voice came over the speakers, it was apparent that if anything is timeless, it is this. If any music is American, it is this.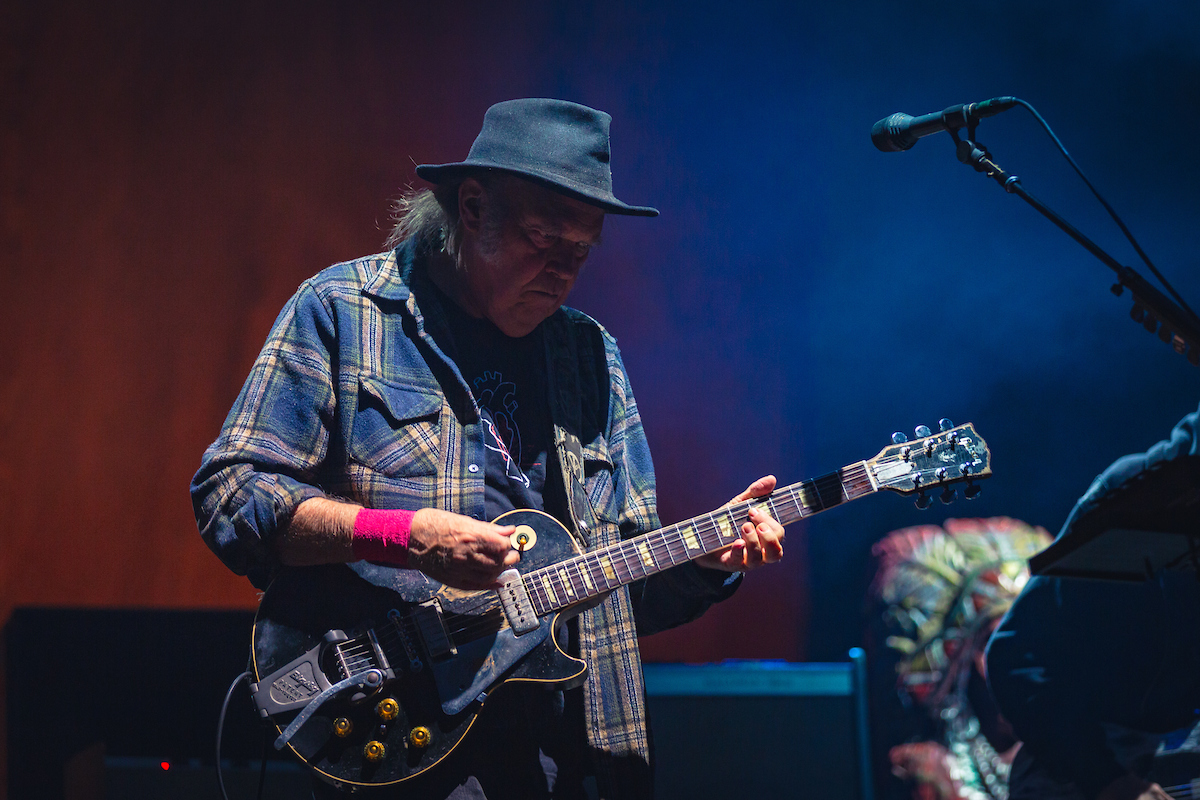 Earlier in the day, I told a friend I was hoping he would play "Cortez, The Killer" and he did just that, early in the set. He showed us that age and celebrity haven't stopped him from being the crass, musician that he always was, as he delved into songs like "Fuckin' Up" and "Everything is Bullshit". From there he played hits like "Keep on Rocking in the Free World", "Hey Hey, My My", "Ohio", and a thirty minute version of "Down By the River". Each one of these songs were nearly too emotionally charged to bare.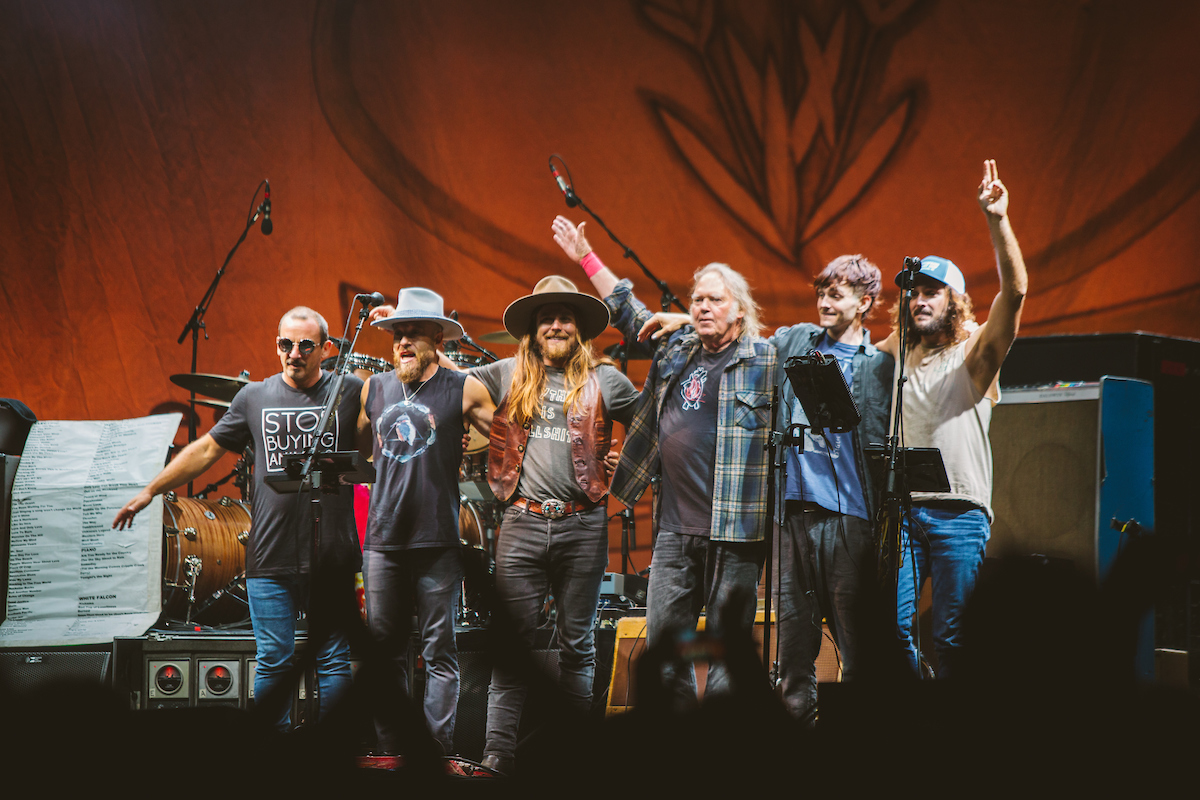 I walked away making a promise to myself. I was going to stop letting news consume me. I was going to stop using social media for my own personal ends. I was going to stop using dating apps and just meet women in real life. And maybe if I do these things, I can be a real person again.
Day 2
I'm not sure how I'm going to follow that last statement but here goes….
I skipped the early bands and made it in time for The Violent Femmes. Now where the Pretenders are considered more of an iconic band than these guys, The Femmes' songs were undoubtably timeless. Everyone knew the words and everyone connected with the passion. Whether it be the hits like "Kiss Off", "Blister In The Sun", "Gone Daddy Gone", or their closer "Add it Up" the songs felt like staples of young American rebellion. Similarly, the band's opener "I Hate The TV" resounded with relevance as soon as Gordon Gano sang the lyric "I Hate The President". Another memorable song in their set was "I Love Black Girls" which they played with a backing band on all sorts of brass and wind instruments for over ten minutes.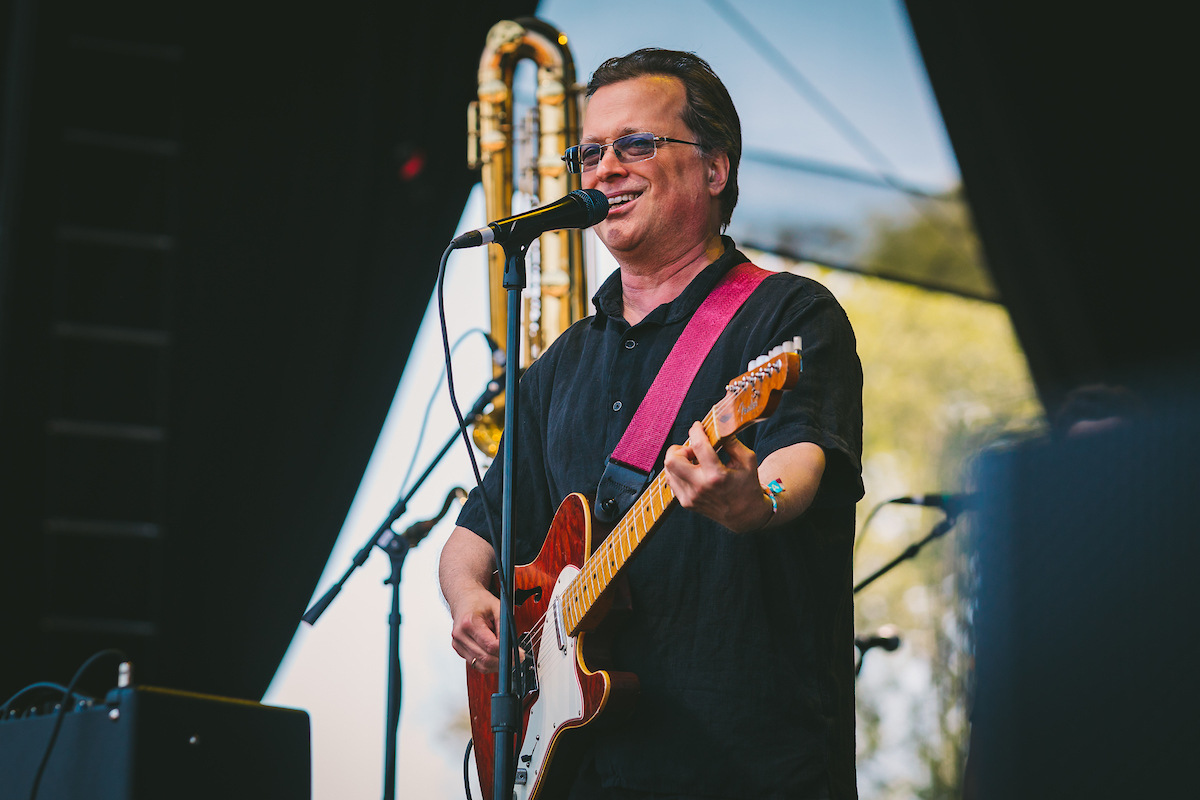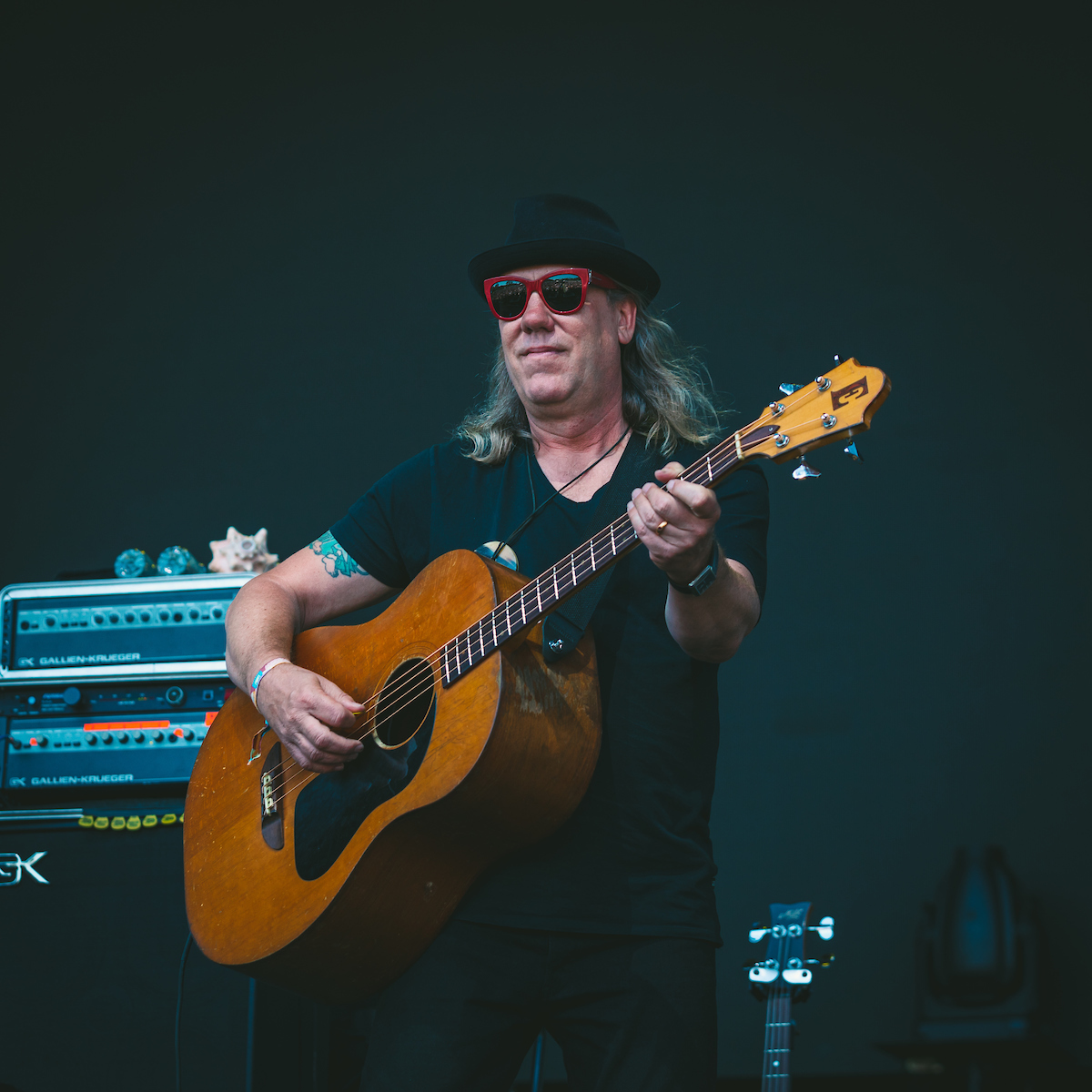 Alanis Morissette was another artist that I was giddily excited to see at the festival, so despite my sun burn, I ventured deeper into the crowd and took on the blistering rays. Disappointed yet again, I found her country-tinged version of "Hand In Pocket" not as sing-along at the top of your lungs worthy as it sounds in my car. Alanis sounded nostalgic, not timeless, like it will only take another generation or two to be forgotten completely. Which I feel is a shame because she is one of the most talented and enlightened songwriters of the 90's, writing feminist anthems not necessarily about how women are oppressed by how men and women raise each other up.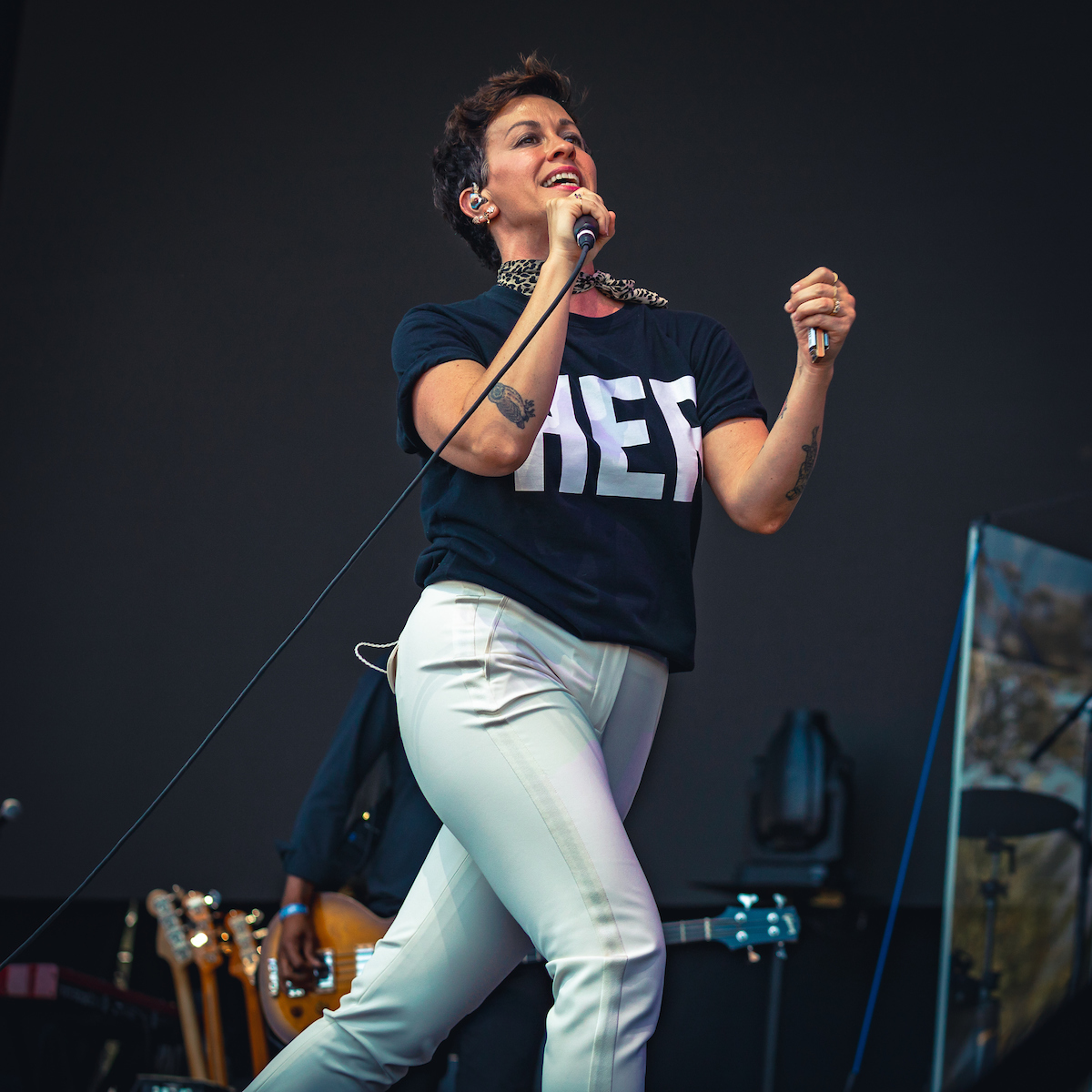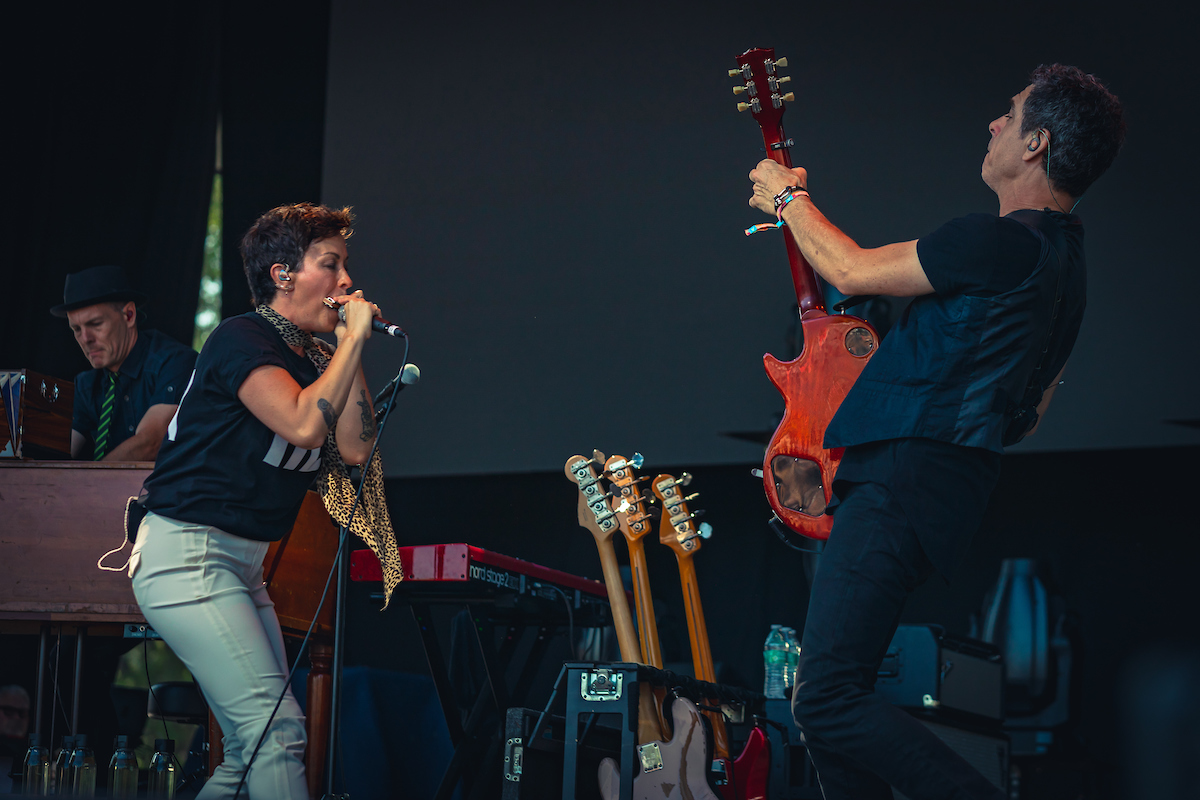 I wandered around the festival grounds eating Sumo Dogs and hanging out with old friends during Gary Clark Jr.'s set only to return to the Oak's stage for Robert Plant and The Sensational Space Shifters. I have Robert Plant's Led Zeppelin symbol tattoo'd on my chest, so this was a show that I had anticipated for decades of my life and not just in the weeks leading up to the festival.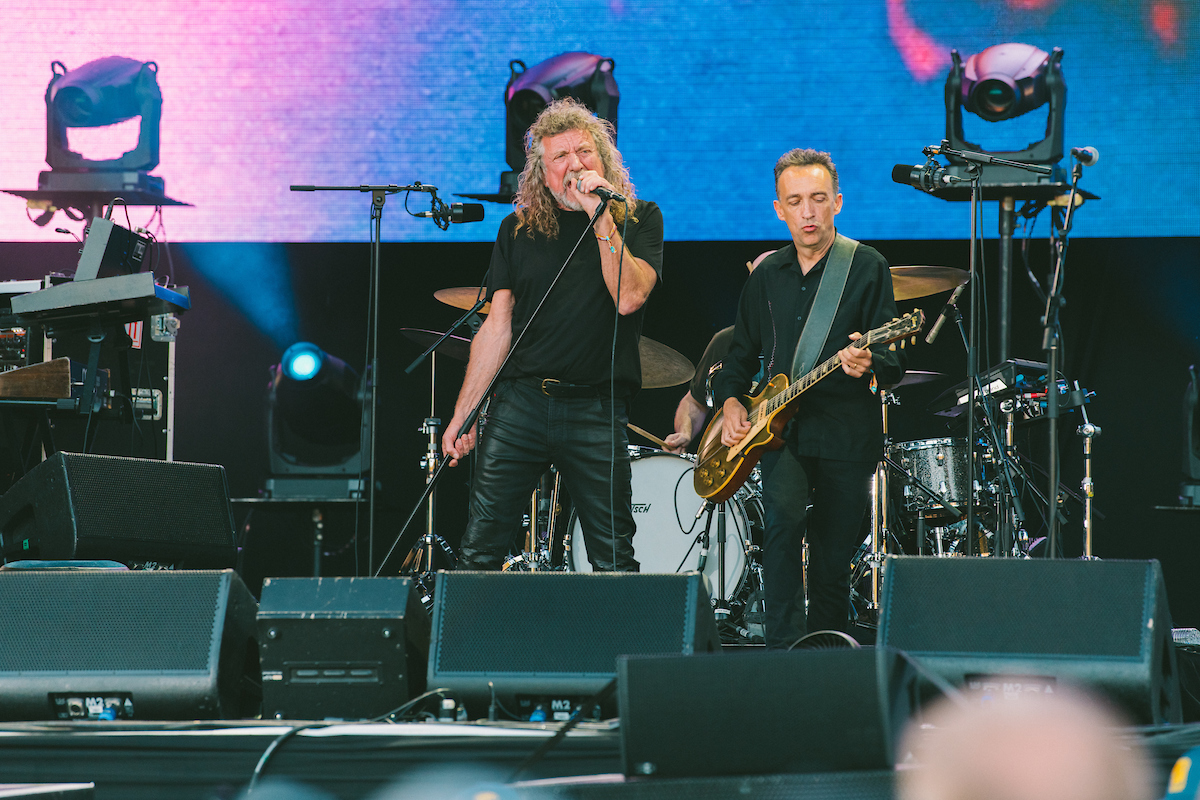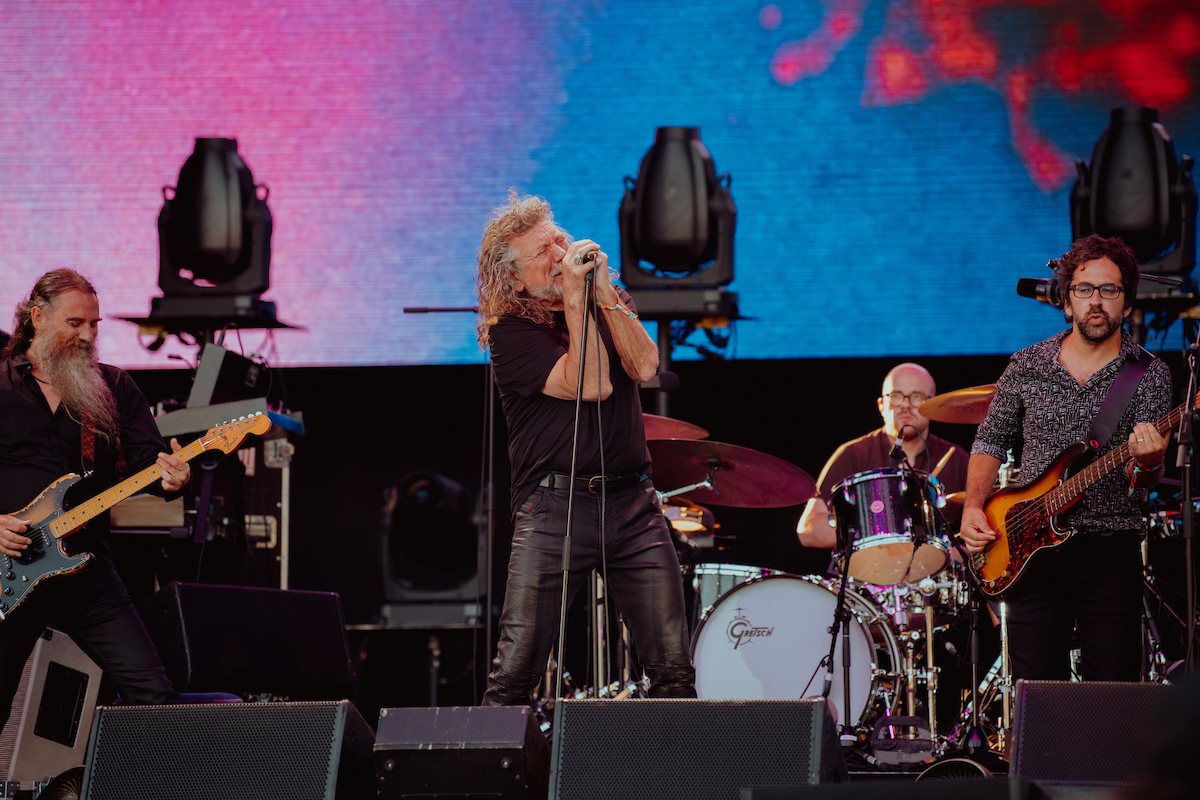 The Eggplant still retained his signature mystique with a voice that soared and soothed in every vibrant lick that came out his mouth. He did the old Zeppelin songs justice, opening with "The Lemon Song" then "Four Sticks", "What Is And Should Never Be", and a version of "Going to California" that brought tears to my eyes and an uproar of cheer from the audience. With songs that are larger than life, Robert Plant was able to peel back the veneer of banality that rests on the surface of this life. For beneath that boring skin is a special magic that plays before our very eyes if we could only notice it. Plant makes that magic reveal itself. It's why led Zeppelin is perhaps the most awesome force in rock and roll history.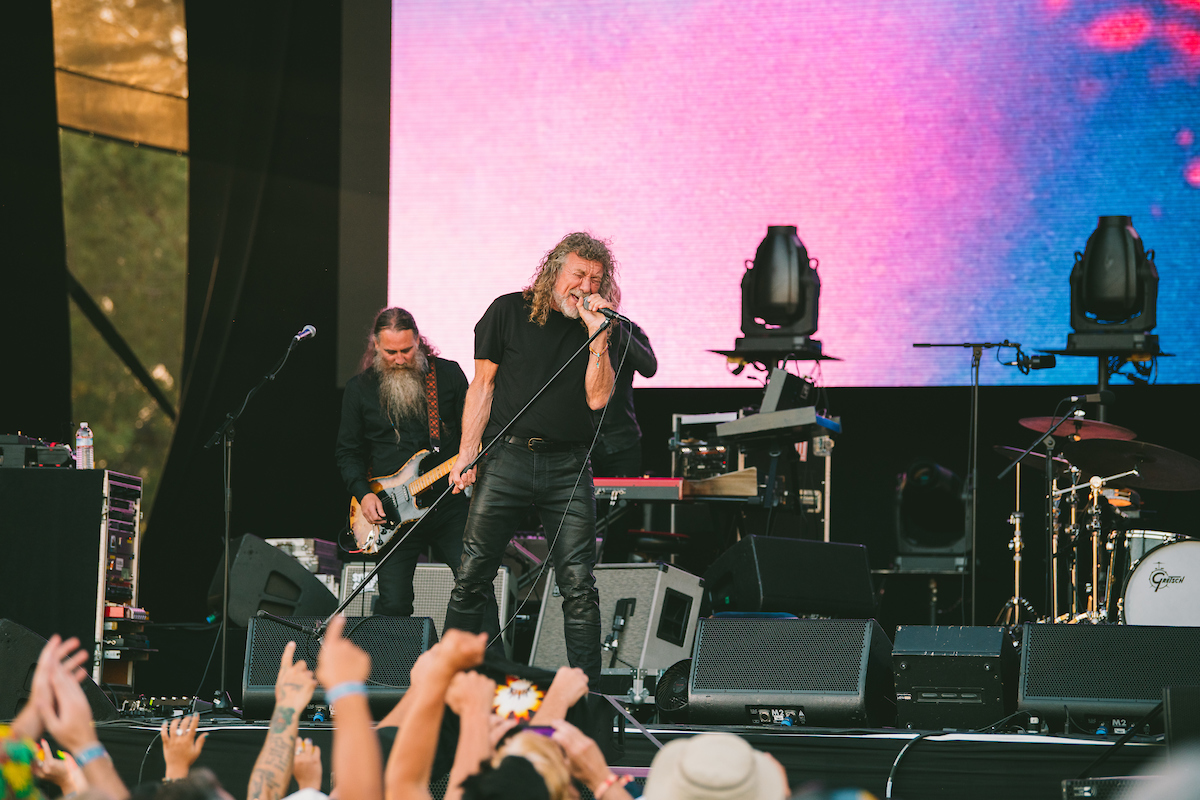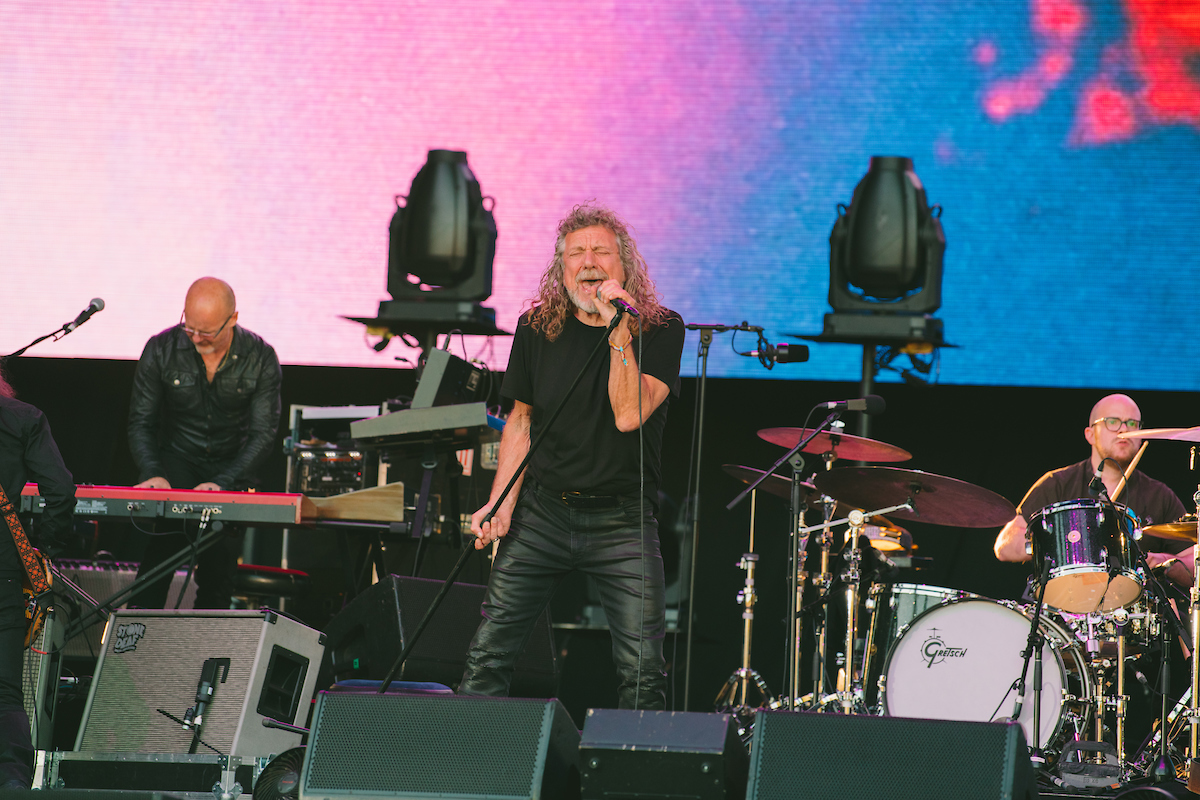 The set kept rolling with non-Zeppelin songs that sounded like psychedelic voyages through the future, distant worlds, and the ancient past. These other songs showed just how much range Plant has in pocket. Returning to the Zeppelin catalogue, Plant covered Leadbelly "Gallow's Pole" off III and Joan Baez's "Babe, I'm Gonna Leave You" off I. Closing with "Whole Lotta Love", I felt like I had passed some major life goal or test, like I was more of a rock and roll fan than I had been before this concert.
As night descended upon Pasadena, I made my way to the Sycamore stage to check out Third Eye Blind and I was actually impressed because as much as it seems like they're a nostalgia band, the presentation and sound felt a little timeless, actually. But then when a bro forced me to high-five him after singer, Stephan Jenkins, reminded us that "THIS IS A THIRD EYE BLIND SHOW!" I knew it was my time to leave.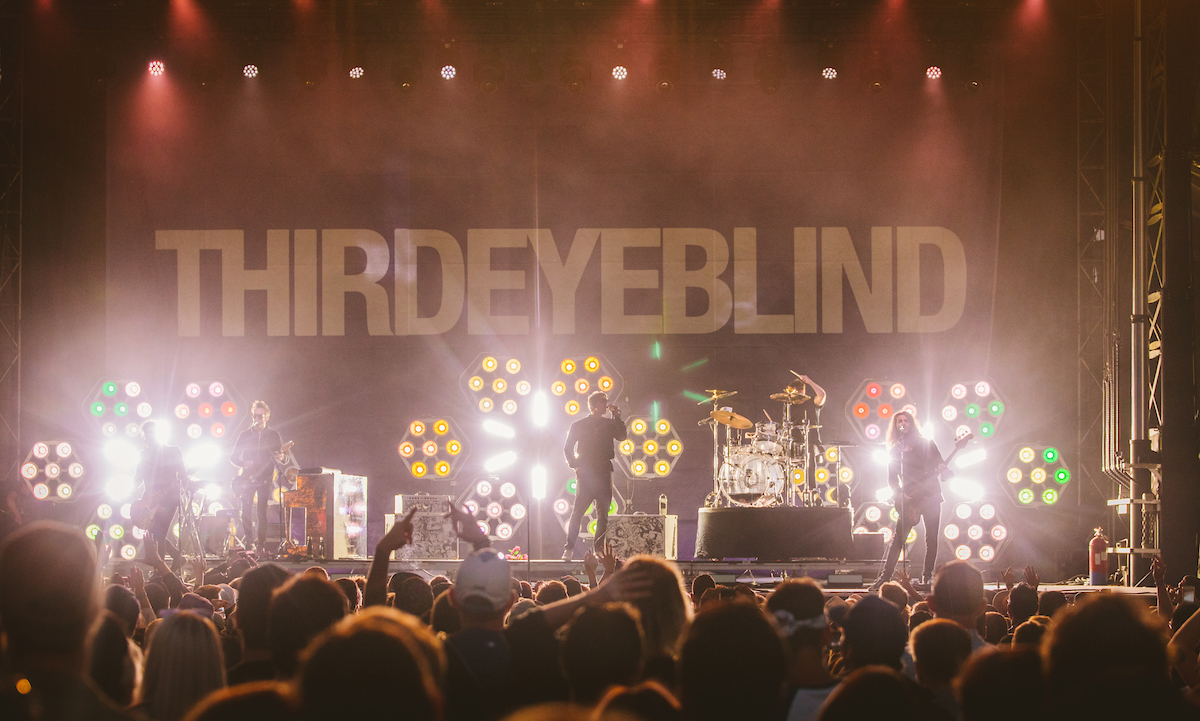 I made the decision that Kings of Leon were not worth seeing, not just to spare myself but all of you of my bitterness and dismissiveness.
All hatred aside, Arroyo Seco was a complicated musical experience. For some moments of the festival I felt terrible but then a few of the sets were life changing. In the end, I'd recommend this festival, seeing as most people are less judgmental than I am and like cleaner music, I'm the sure the future holds only more epic and iconic bookings in this festival's future. As for me, I'll stick to punk and metal and hardcore and audiences that like violence and savagery, aging be damned.
Words by: Rob Shepyer
Photos provided by: Goldenvoice