Attaining the Supreme: Shelter at the Constellation Room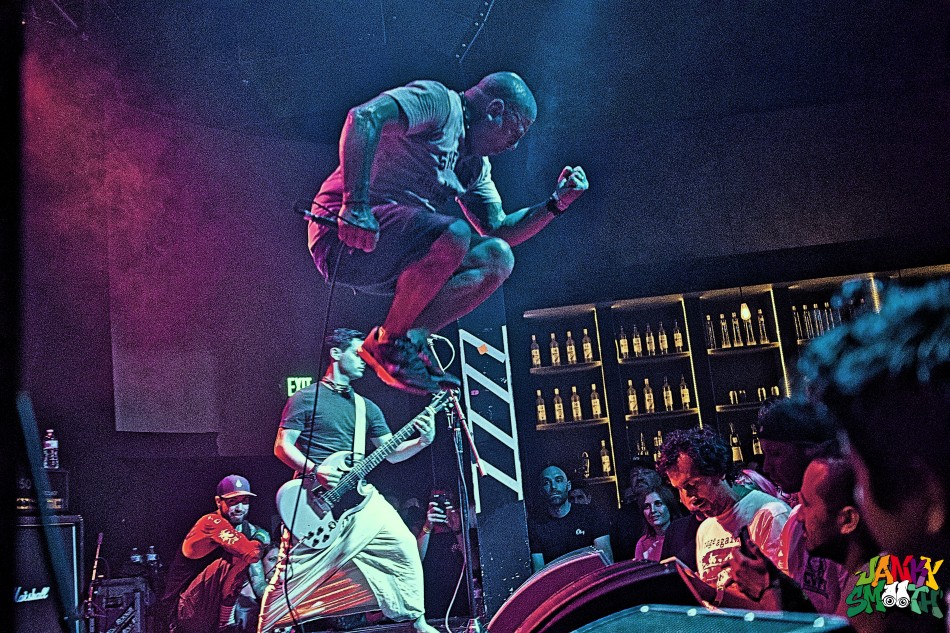 What is the function of music? Is it to make you dance? To emotional move you? Or is it to inform you? In Shelter's case, they provide a special form of information for the audience. Not of the political or personal variety, but rather of the spiritual. Spiritual information that will make your soul feel full. Attain enough of this spiritual information, through study, meditation, and yoga, and you might be rewarded with the "Supreme". What exactly is the Supreme? It is something beyond beauty and the sublime, it is a state of being that language fails to describe, but perhaps music stands a chance in translating the Supreme into sound and performance.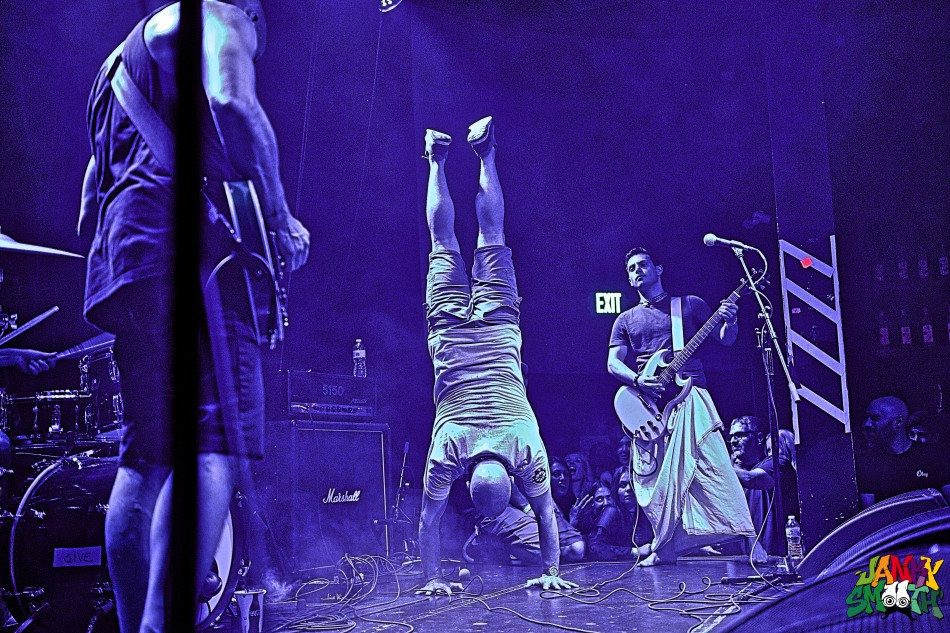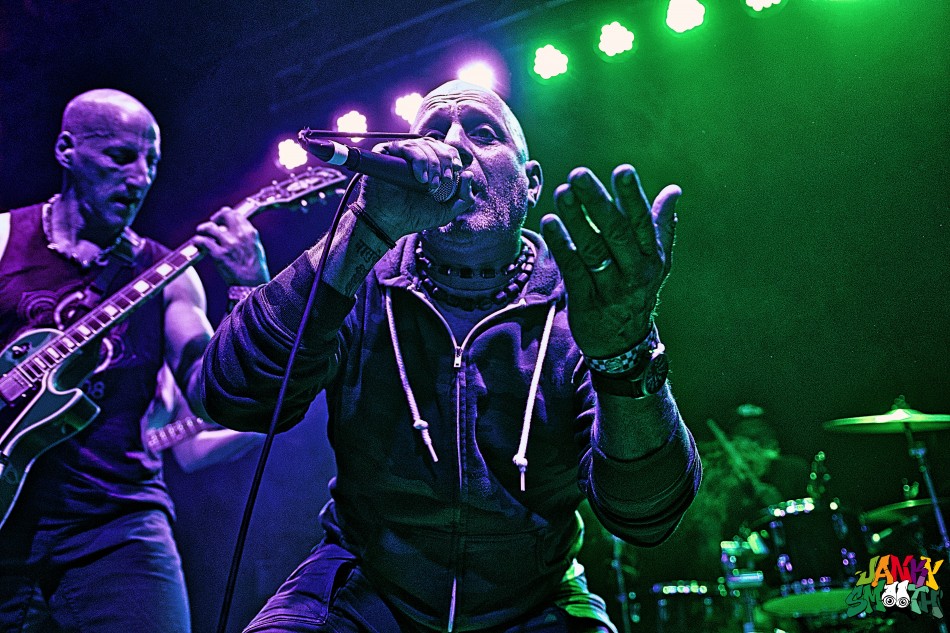 The first band I arrived to see was Berthold City, a band started by the guitarist of my favorite hardcore bands, Strife's Andrew Kline. Even in their fourties, this band was jumping around wildly, with bodies that hadn't suffered the usual damage dealt by the typical rock and roll lifestyle. The songs had a sweeping, hardcore feel and though the turnout was small this early in the evening and the audience was a bit stiff, we all felt connected to the music and each other. With songs about self improvement and discipline, Berthold City's message is true to straight edge tradition and as long lasting and strong as that tradition has been, Berthold City might prove to be champions of the genre and not just a side project.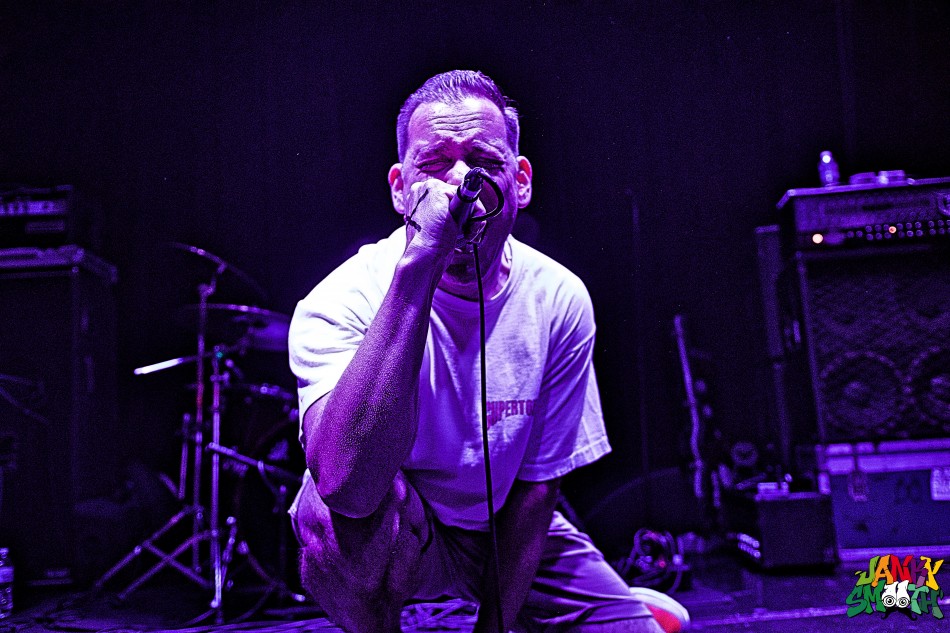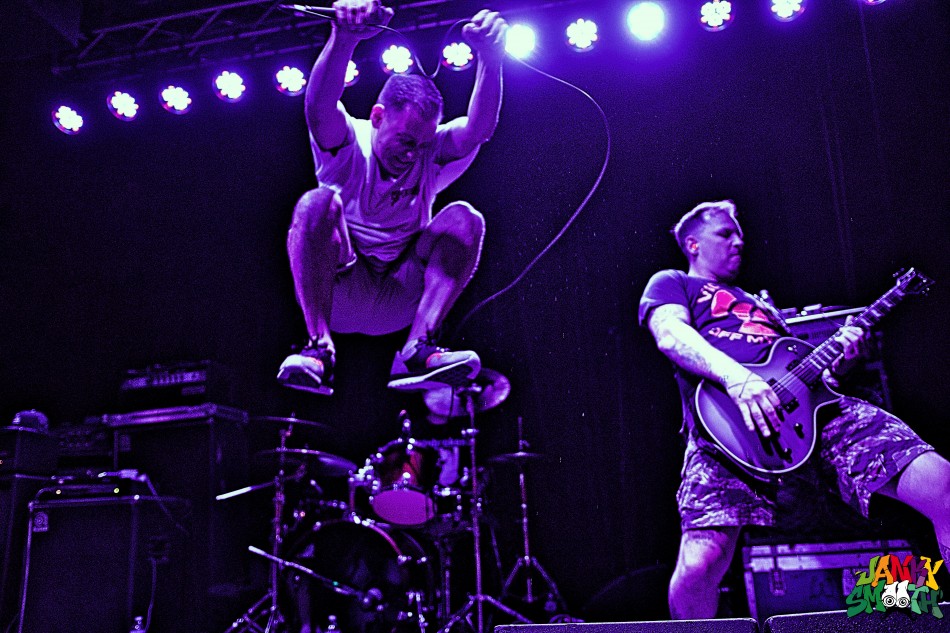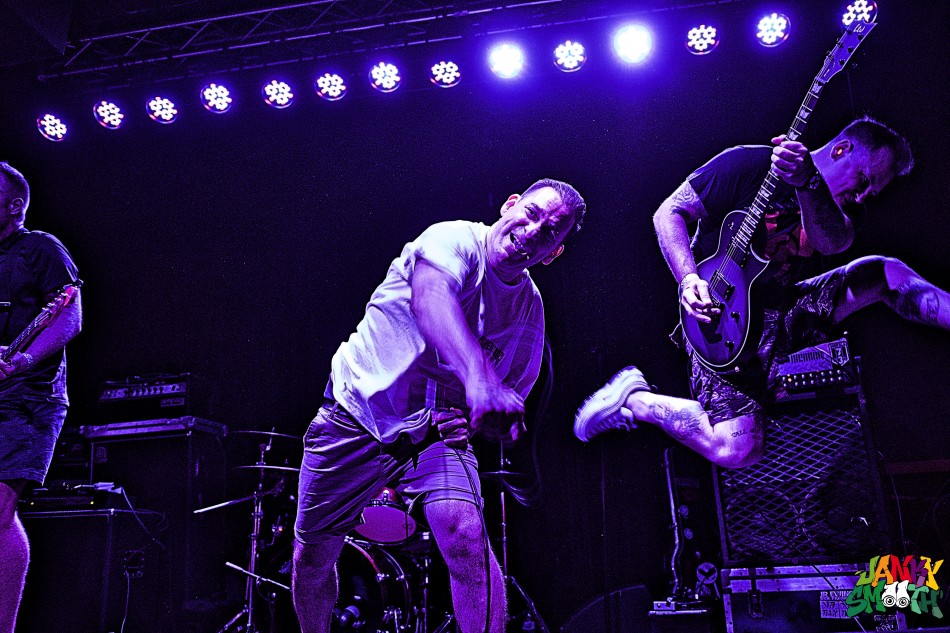 D.C. hardcore band Give was a very special musical experience for me. It evolved me in some sense. With hardcore songs filled with a passion that reminded me of Faith No More, Give has an enlightened sound. With fans the band calls "Flower Heads", the theme that connects all the band's albums is some transcendental, appreciation of the beauty in nature, flowers specifically. They don't sound like hippies though, they slam around harder than most bands but with a nuanced rhythm and ability to jam. Their forward-thinking vocalist, introduced a song by telling us to think of the future, of new scenes, of how to make hardcore evolve. This sparked the fires of all sorts of imaginative thoughts in my head. Give might be the next step in hardcore's evolution, they might be the true Cro-Magnon.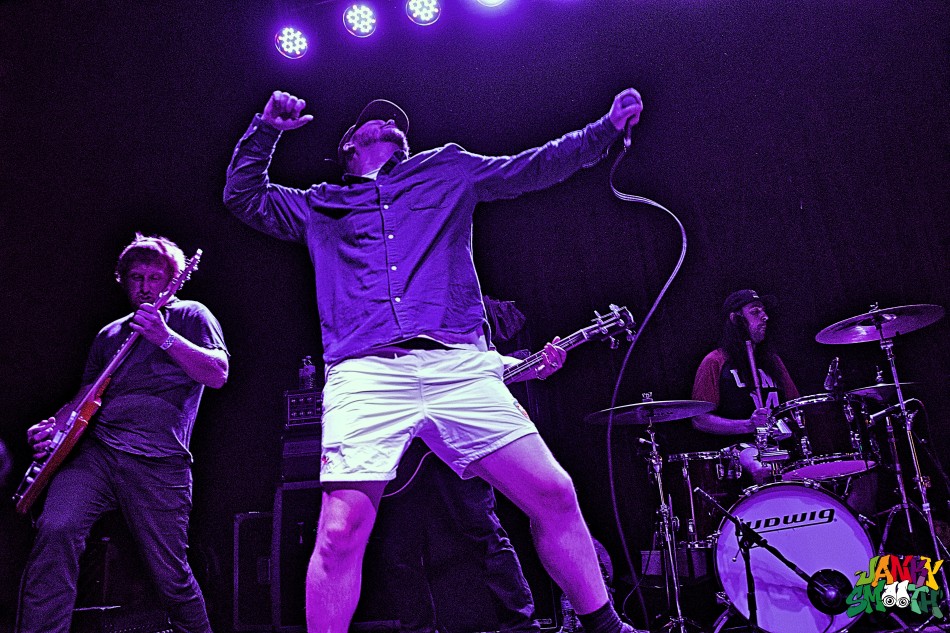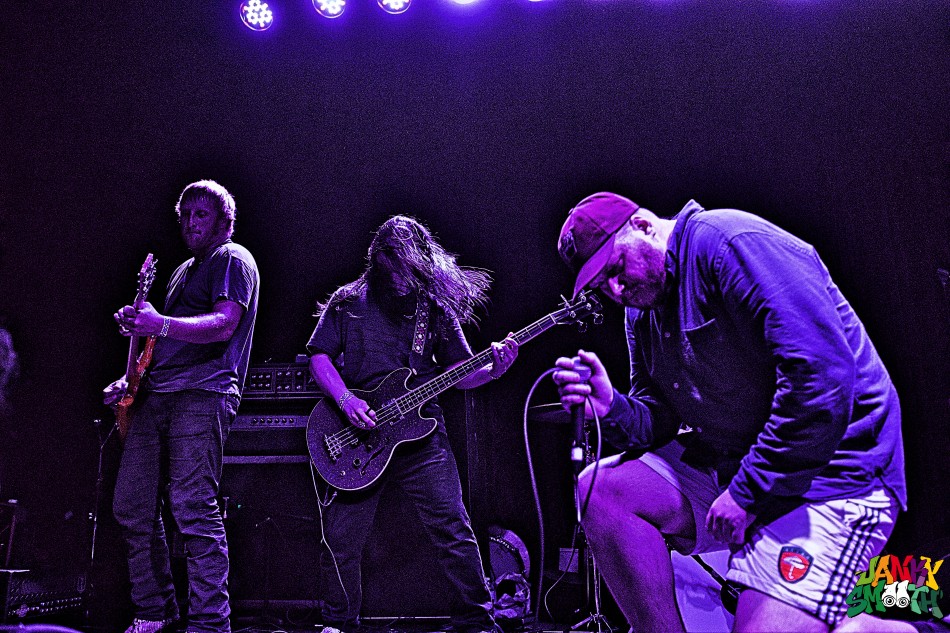 Also, John Gianelli, guitarist of Nails, was playing with Give for this show and seeing him with his odd-ball red guitar and snake-skin cowboy boots, made me realize he is indeed the Rick Nielsen of hardcore.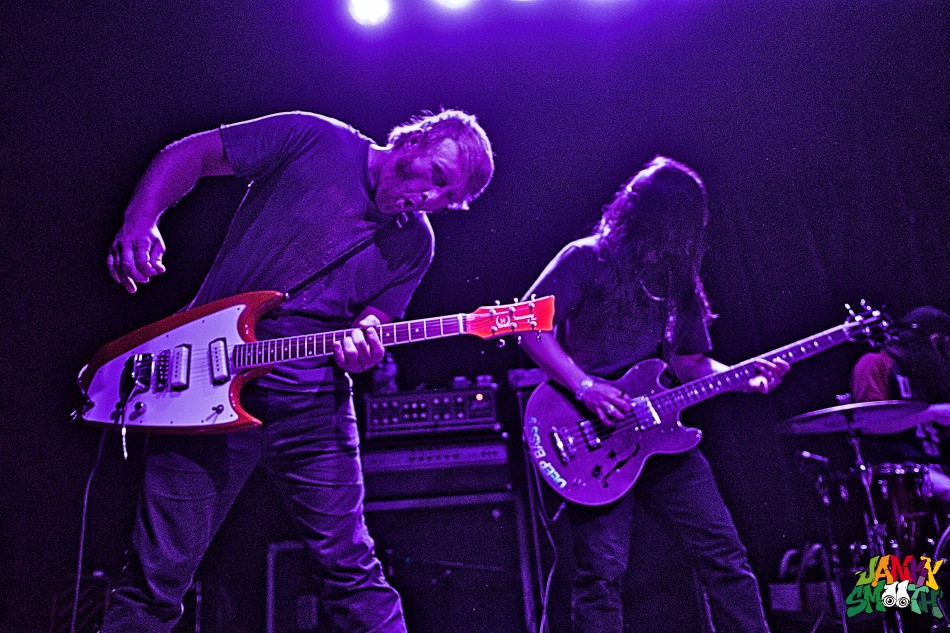 So what is Hare Krishna? Well, beyond being a philosophy or theology, it is a mantra in Sanskrit meant to spread pure love. The mantra goes like this:
Hare Kṛṣṇa Hare Kṛṣṇa
Kṛṣṇa Kṛṣṇa Hare Hare
Hare Rāma Hare Rāma
Rāma Rāma Hare Hare
Krishna is a supreme God in the Hindu religion. He is the god of love, tenderness, and compassion. He is represented in various ways from prankster to war hero.
The spreading of pure love was Shelter's agenda in making and performing music. 'The ability to give love is all we have, all else is temporary' I'm paraphrasing legendary hardcore singer Ray Kappo here, who came on stage relishing in the introductory mantra that played over the speaker to transition into my favorite Shelter song, "Message of the Bhagavat".
Along with legendary hardcore guitarist, John Porcelly, the duo that came to fame with their original straight edge vegan hardcore band, Youth of Today, had incredible chemistry on stage. Kappo's moves were masterfully married to Porcelly's shredding.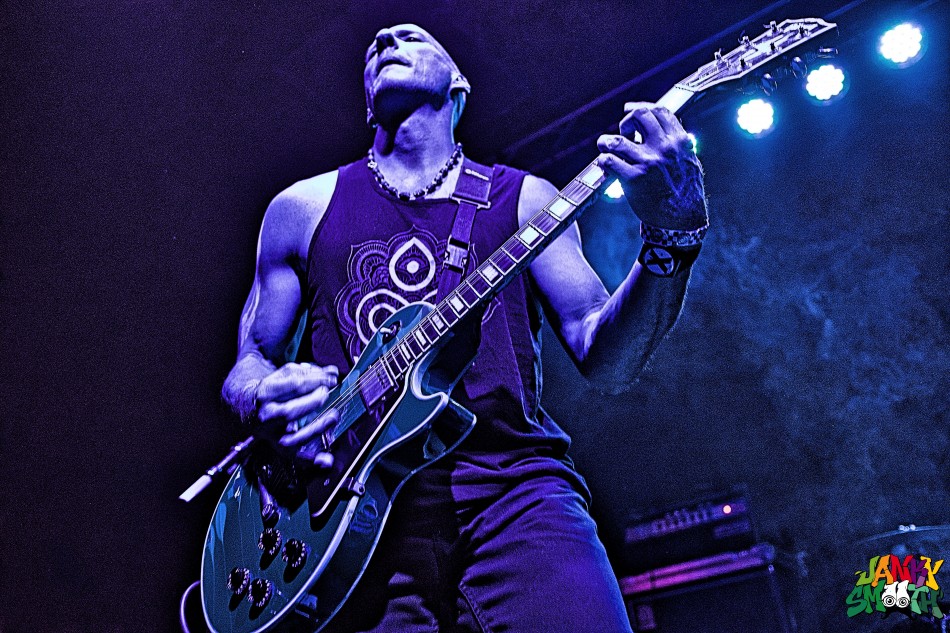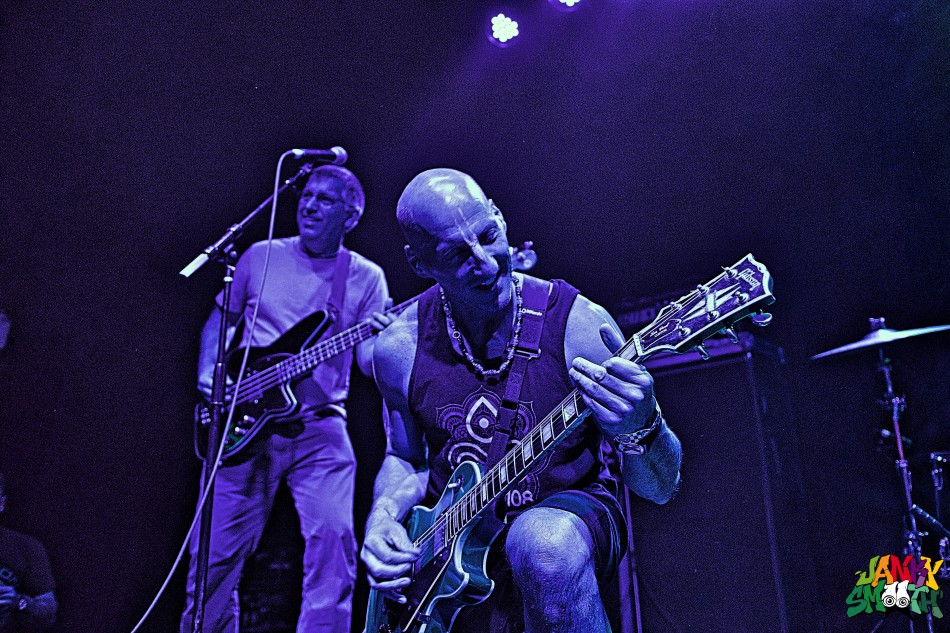 This concert came at a time in American politics when the news was consuming the public with the story that children of undocumented immigrants were being separated from their families. Kappo jokingly told the audience "You can never get enough News", not even having to address the situation since it was so ripe in our minds. He then said something to the effect of, "There is information that feeds my soul, spiritual information, and that's the real news." Here Kappo struck a chord with me and I agree with him totally. If we want to fix the world, I don't think the solution is becoming part of a system of distributing information that is clearly detrimental to the human psyche. Rather, we must fix the problem at the root of the issue. We must teach spirituality to people so that they may connect with each other on a human level and stop seeing other people as objects and not subjects.
Moving with more poise and energy than any singer his age, Kappo showed equal amounts wisdom as he did physicality. The band went through all their major hits from songs like "Empathy" to "Civilized Man". By the end of their set, we weren't just sweaty and bruised up, we were wiser and had more peace in our hearts.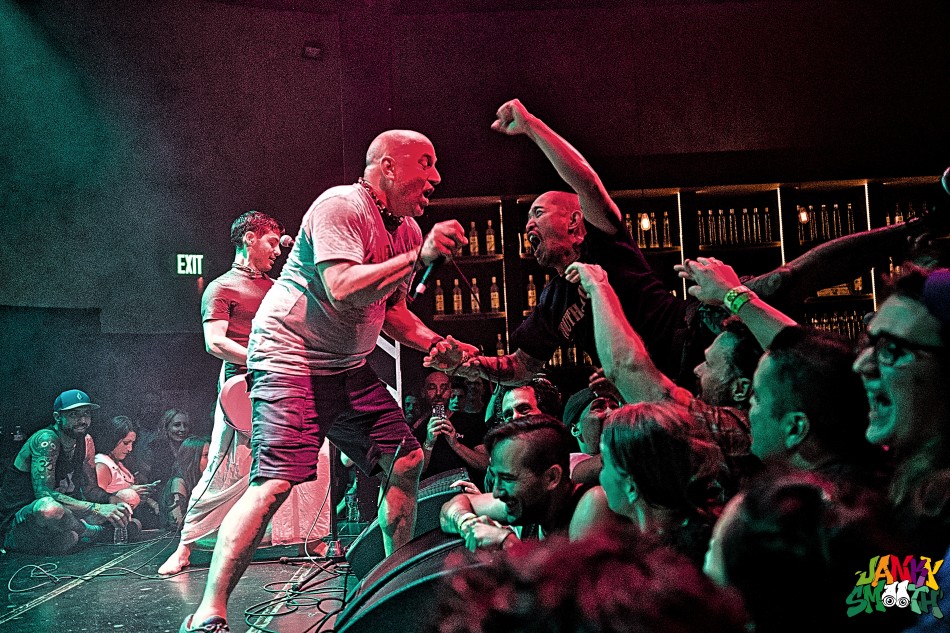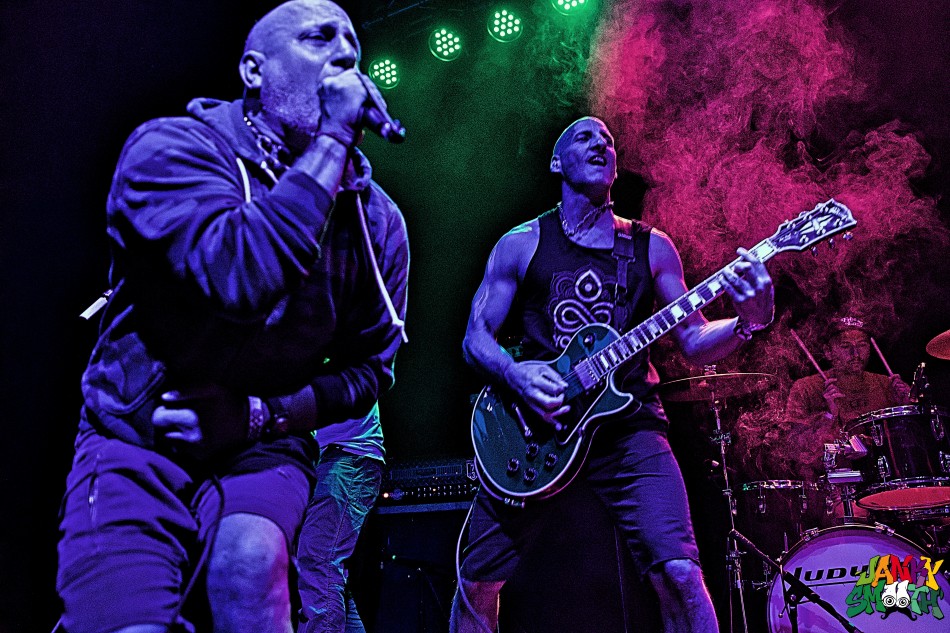 Words by: Rob Shepyer
Photos by: Alyson Camus