Finally, A Ska Review: Less Than Jake At The Teragram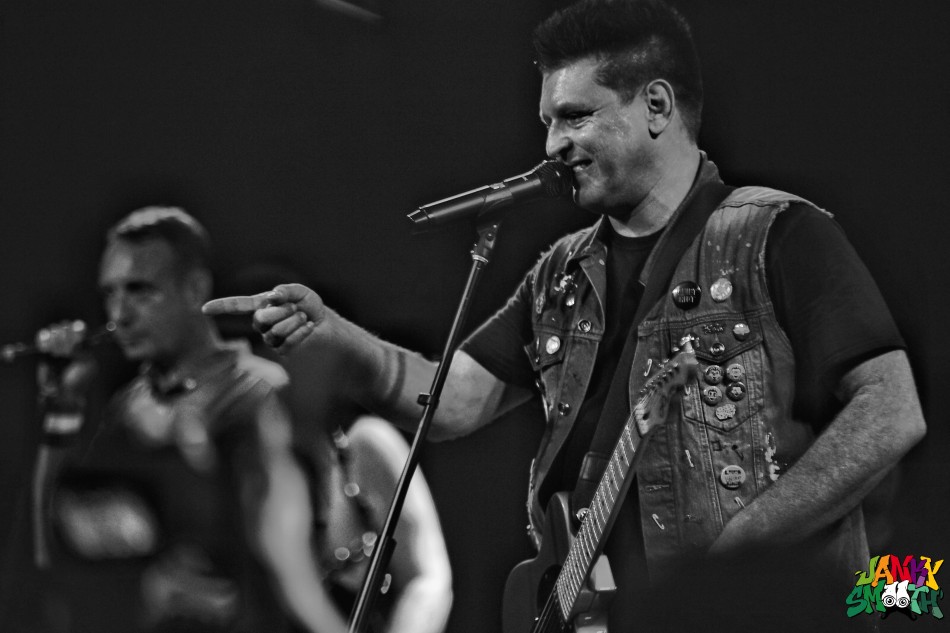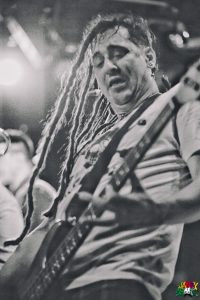 We here at Janky Smooth cover every genre of rock and hip hop but sometimes, certain styles of music slip between the cracks and don't get their due. This year I've seen everything from "New German Death Art" to "Brass House" to "Trap Jazz" to "Metal Gaze", so I felt like a huge piece of music would be missing if I didn't go to a ska show. Less Than Jake might be a little more pop punk fusion than just straight ska, but still, I got my fix of horns, fedoras, checkers, and skanking.
Pop punk gets a lot of hate from raw punk fanatics but as a former frat boy, I see the charm in pop punk. I might've hated those bands in high school when Pantera and Slayer was all I listened to but now, give me a beer and some friends, and I'll happily indulge in nostalgia. Not to mention, all the pop punk musicians and fans that I know can out-drink and out-fight most of the "real" punk fans and musicians I know. Pop punk kids are usually blue collar, down home, cool mother fuckers.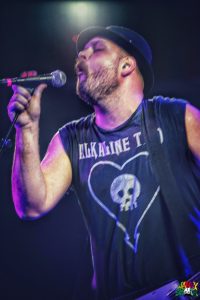 So, Less Than Jake were playing the Teragram on Thursday October 12th, the same night Depeche Mode was playing their first of four shows at the Hollywood Bowl and the same weekend as Desert Daze but still, I knew I was in the right place. Knowing the potential that hardcore and metal shows have at the Teragram, I was sure pop punk would have the same abundance of energy.
The first band to play the night was Protagonist, a band that originated in Florida. They played a classic pop punk style with melody driven three chord riffs, emotional singing with attitude, and plenty of harmonies. This kind of music immediately transports me into my own movie, my own American Pie, where I finally get back at all the bastards in high school and get the chick, fucking around in hilarious ways all the while.
Oklahoma City's Red City Radio was next and hot damn, was I impressed by this opening gem. Garrett Dale's vocal style incorporates the true spirit of white-boy ska and reggae crooning with all the energy and catchiness that one asks of pop punk. He also knows how to emote and gesture to extract the right emotion out of every moment of his performance and perhaps the booze helps him get on this level and communicate so honestly to the audience with his face and body. Dale also plays a Flying V guitar to solo and shred, which one rarely sees or hears in pop punk. So, from what I can tell, the guy is a maverick in the genre, steering Red City Radio into the realm of greatness that will one day keep the genre rocking steady.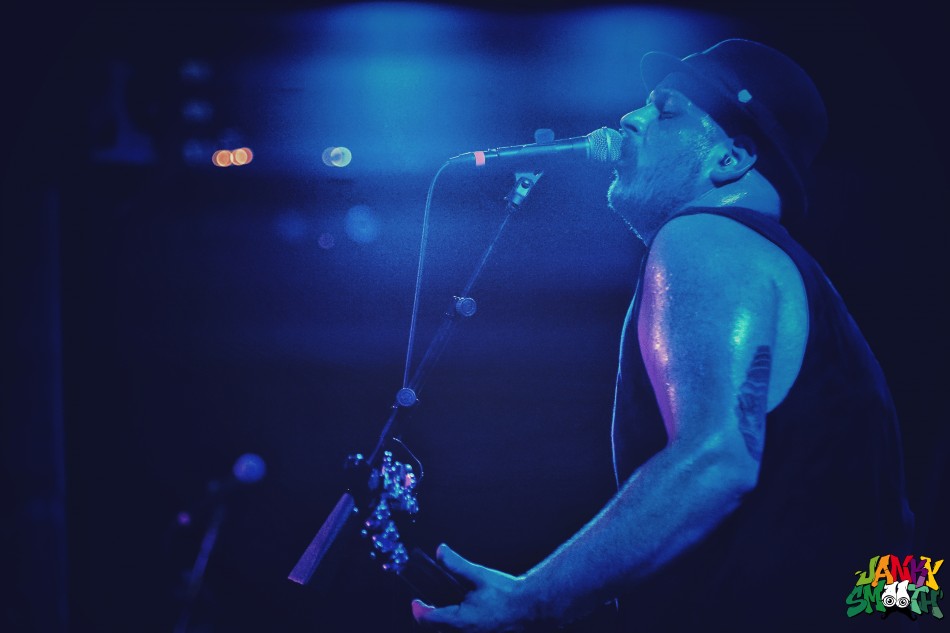 Every member of the band was pure passion from Ryan Donovan on the guitar, Jonathan Knight on bass, and Dallas Tidwell on drums, playing their hearts out and providing backing vocals. The band's separate parts mesh together as a whole seamlessly as they all adopt the same wavelength of fully losing themselves in the music.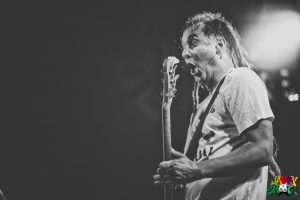 Less Than Jake was introduced under a rain of confetti and delivered a set chalk filled with classic songs from the early 2000's and new ones from their 2017 release Sound The Alarm. Every member of the band was spot on and playing immaculately, whether it be the horn section or the strings, both adding parts that couldn't exist without each other.
Roger Manganelli and Chris DeMakes are a great rock and roll duo and their energies ping-pong off each other as both lead different songs on stage. After being a band for 25 years, the band had a slew of hits up their sleeves to treat us to. Hits like "Overrated (Everything Is)", "Look What Happened", and 'Johnny Quest Thinks We're Sellouts", the song that first got them signed to Capitol Records.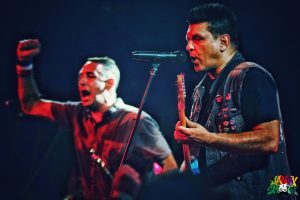 Another element that makes Less Than Jake a great live band is the incredible stage banter offered by Chris DeMakes, who after over two decades of performing, knows exactly how to fuck with an audience. "You guys are less jaded than you were 10 years ago," he told us Angelinos. It had been awhile since the band played their own show in Los Angeles proper and they were welcomed gloriously.
The band got off stage and let us boil over with anticipation until coming back for an encore. Beginning with a Teragram sing-along to "Cinco De Mustache", the band went right into the song I had been waiting for , "The Science of Selling Yourself Short". In my late teens, I would watch that music video on MTV2 over and over again because it had such a catchy chorus. After that, the band finally closed the night with "The Ghosts of Me and You".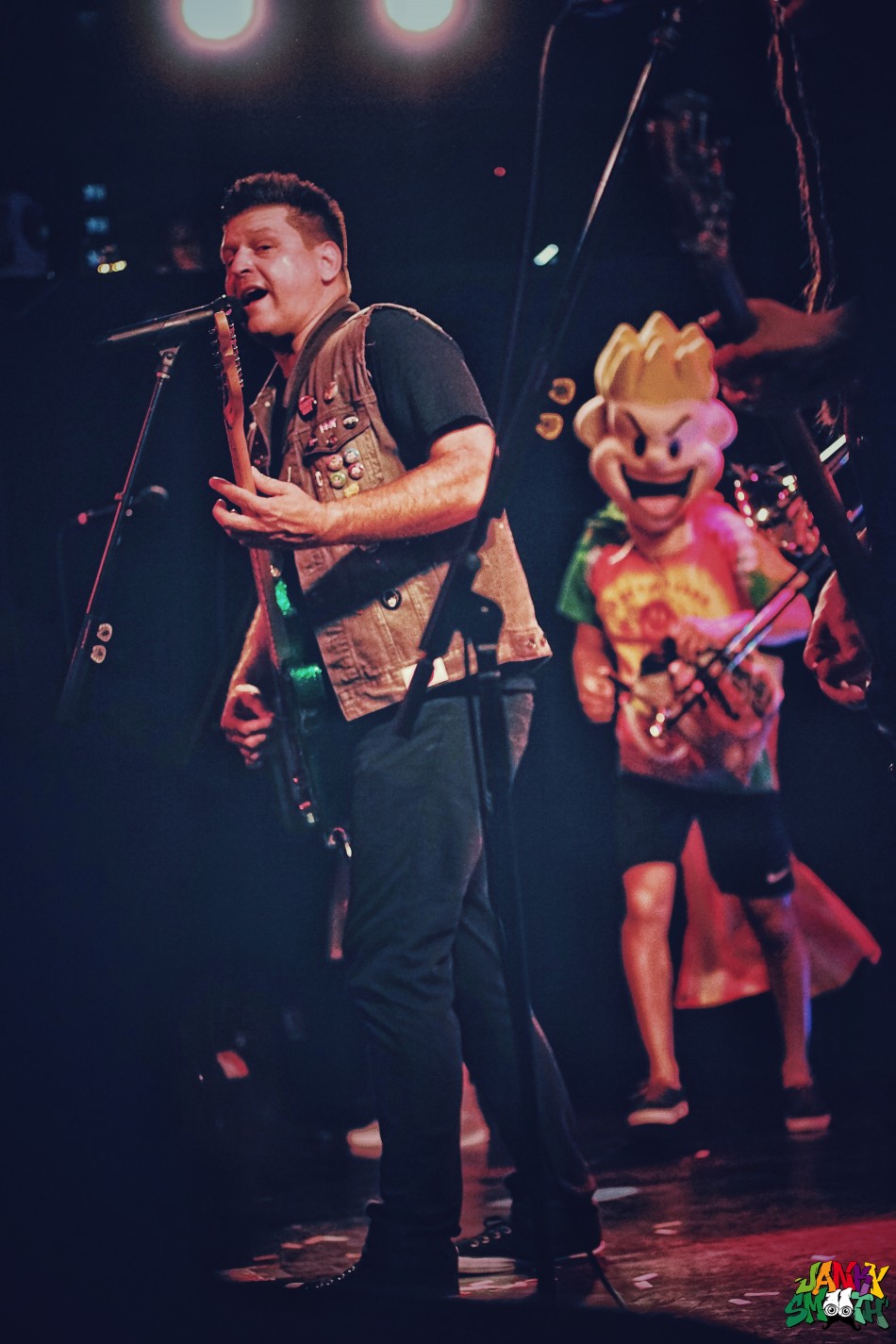 Now with ska checked off my list of major genres of music to see this year, I felt fulfilled and ready for the next flavor of music to experience. That night, I skanked back to my car with plenty of melody and hooks in my rhythm.
Words by: Rob Shepyer
Photos by: Billy Skelly