When A Band's Lyrics Become Real: Megadeth at Fivepoint Amphitheatre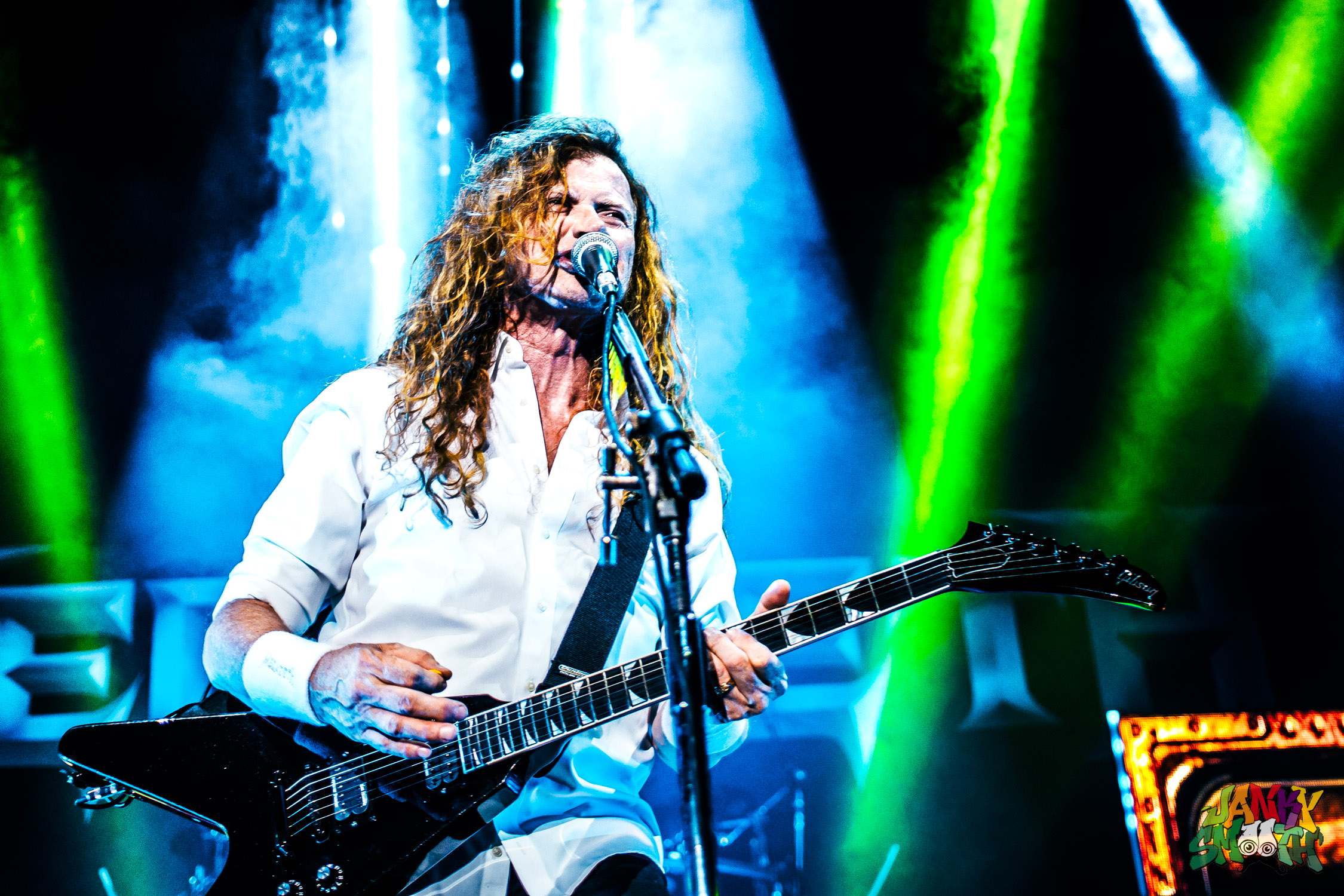 I wanted a headline that didn't beat around the bush. In a world where politics and corruption are the biggest dialogues of the day but people are still subjected to constant propaganda, the lyrics of Megadeth seem uncannily relevant and useful. When you hear the opening verse of "Symphony of Destruction", you know exactly what Dave Mustaine means when he says "You take a mortal man and put him in control, watch him become a God, what people's heads a-roll." Our leadership class are men with competing God complexes and people die every fucking day as a result of their decadent decision-making.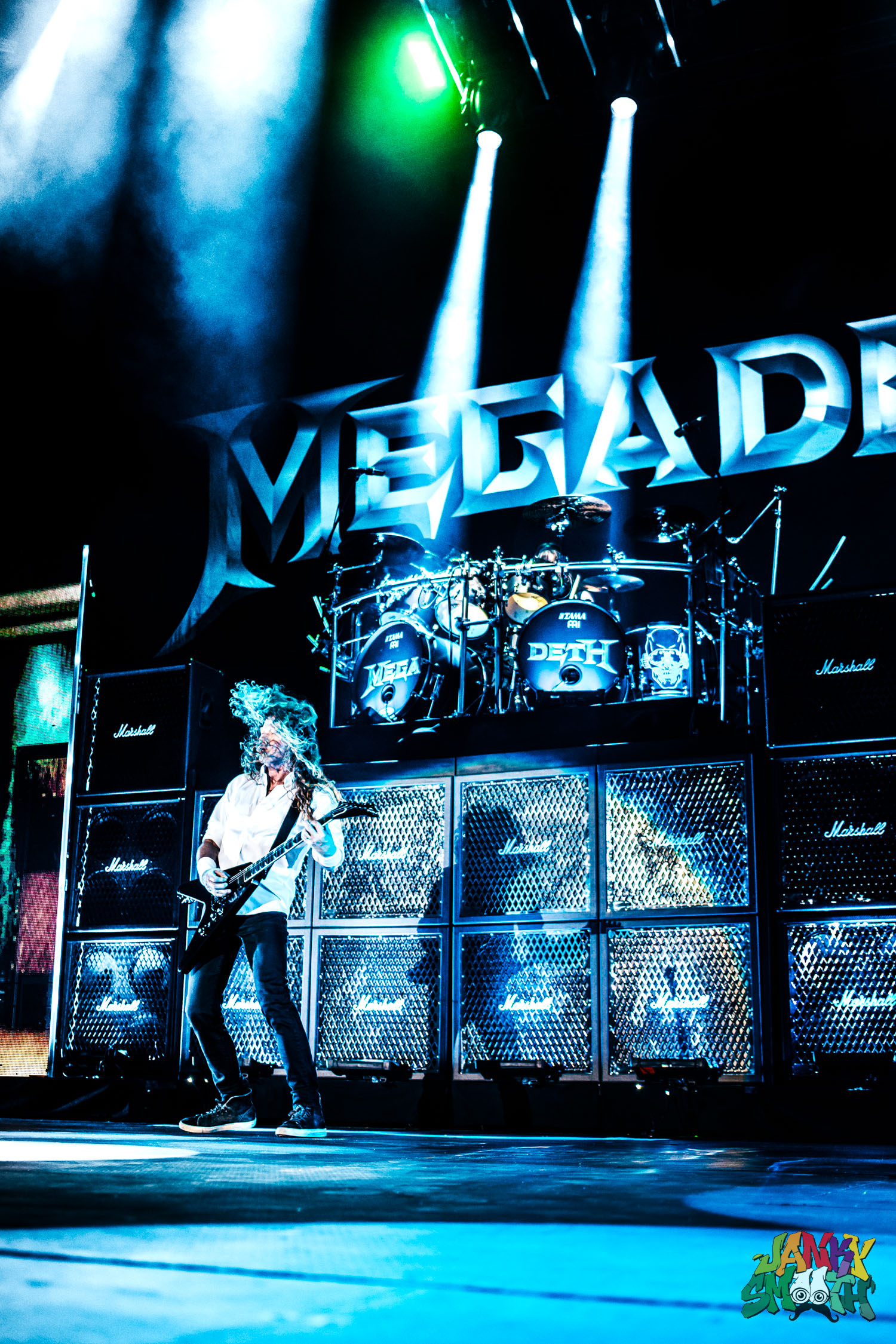 This tour was hailed as the biggest metal tour of the year with Hatebreed, Trivium and Lamb of God opening the show. Because we were commuting from Los Angeles and the show started early, we missed Hatebreed and the majority of Trivium, the latter I wanted to see purely out of curiosity to know if they should be lumped in with every other metalcore or New Wave of American metal band that danced with the scene/emo movement in the early 2000's. Many of these bands don't deserve this label and the reflexive snobbery against them, Trivium however, probably does. That's unfair though, they're closer to butt-rock than emo. Hatebreed on the other hand, has always been one of the most legit, important hardcore bands of all time.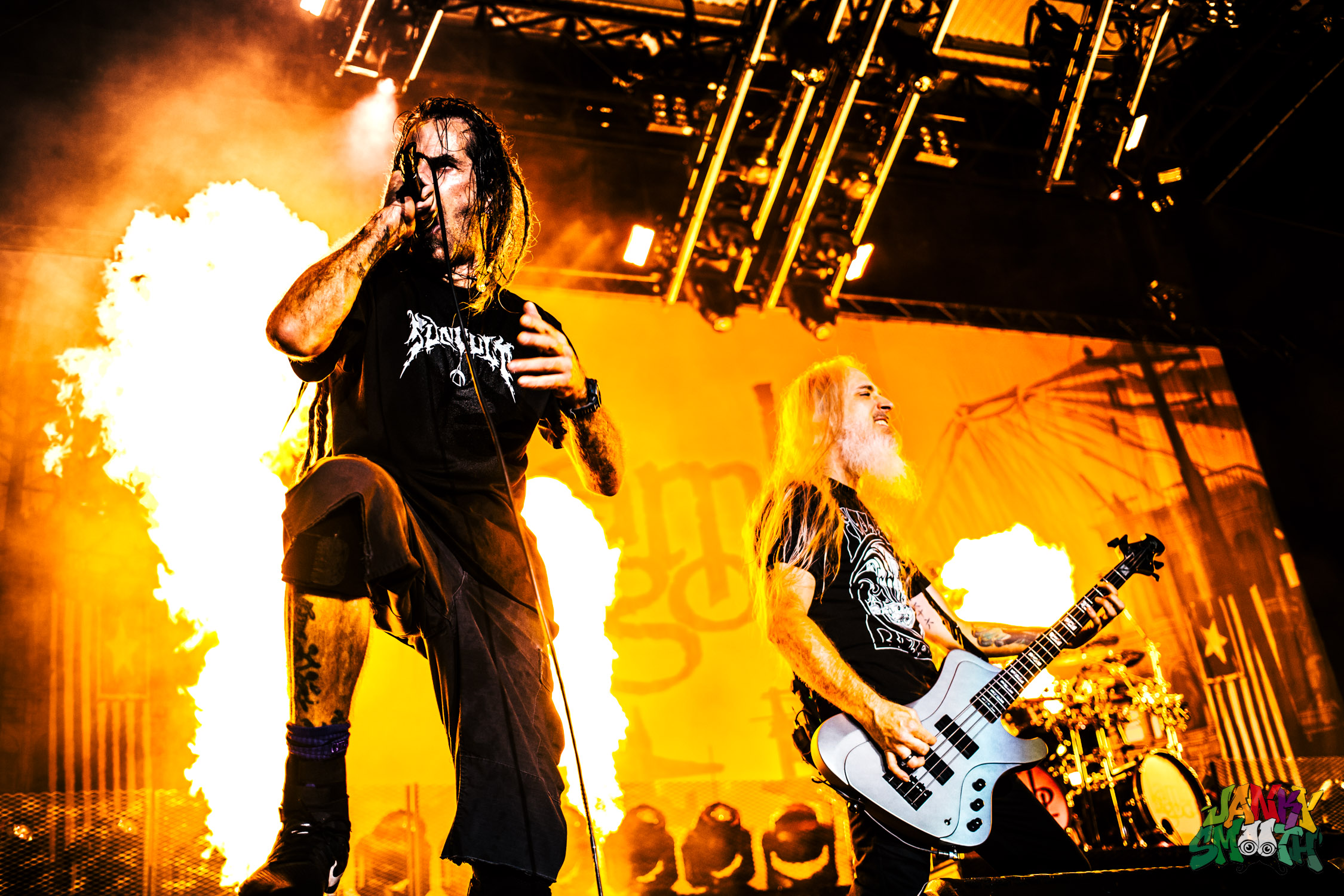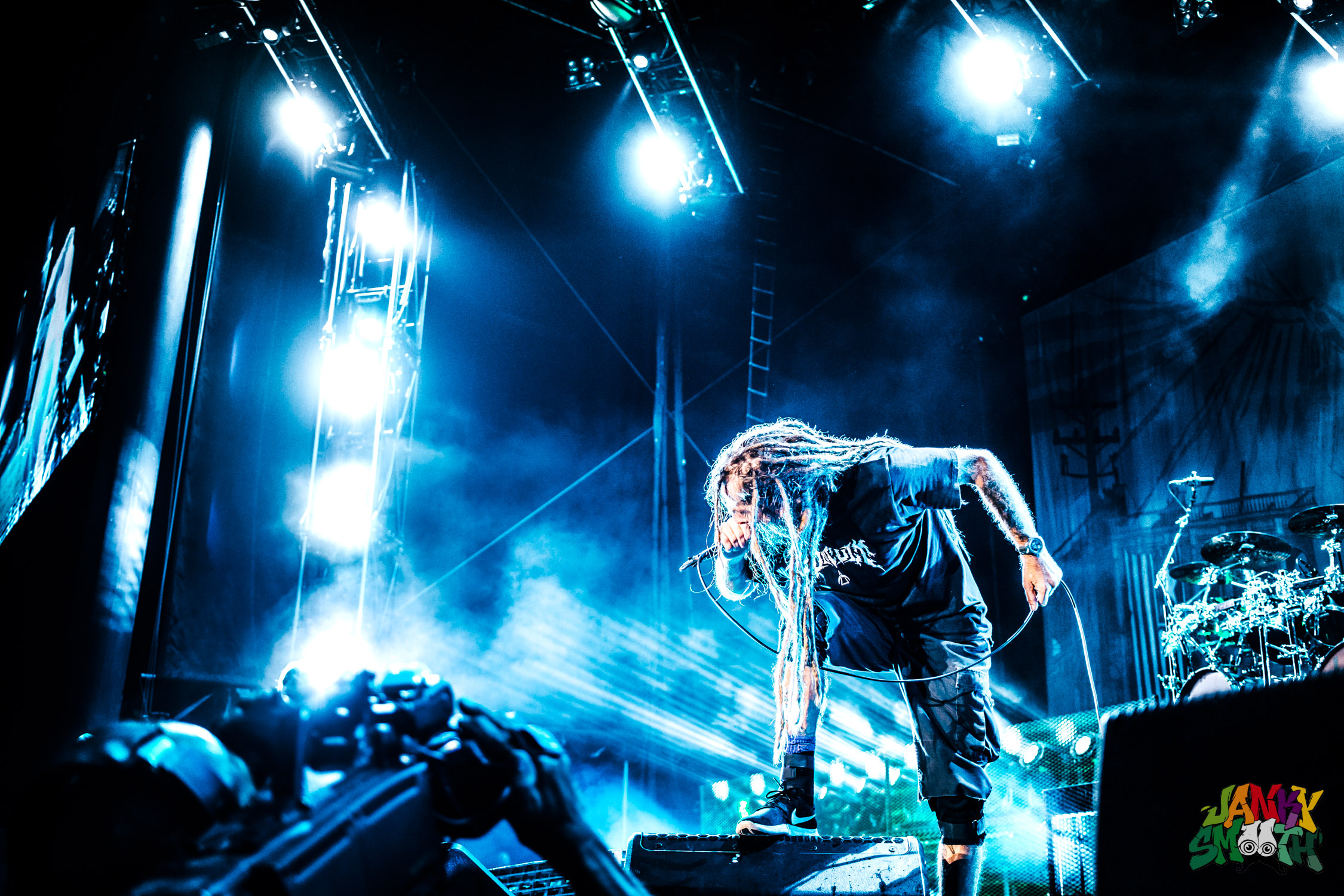 Lamb of God encounters this same issue sometimes. In the early 2000's, many of the American metal bands that gained prominence were grouped together with "scene" band. Lamb of God created a more extreme metal than other bands on MTV's Headbanger's Ball reboot like Killswitch Engage or Shadows Fall, but still, I've always thought there was something missing that stopped me from being a fan. I've seen Lamb of God many times, they're sucha well-oiled machine they became the perfect opener for a big metal tours like Slayer's or now, Megadeth's. I remember seeing Lamb of God in Long Beach on the Unholy Alliance tour where fans would jump from the balconies to the mosh pit to stir up the pot with more violence. In those days, they triggered unparalleled bloodlust. Now though, the music feel derivate and uninspired. At one point they were compared to Pantera, at this show my metal compadre, Dillon, couldn't help but feel they were just ripping Slayer riffs and Fear Factory chugging guitars. I'm not so sure I agree with his take but I do think Lamb of God creates a sort of digestible, boring death metal that underground fans see through. To me the issue is the songs themselves, not the band members. Randy Blythe is one of the most talented frontmen in metal. His singing with Bad Brains was incredible and better than anything I've seen him do with his own band.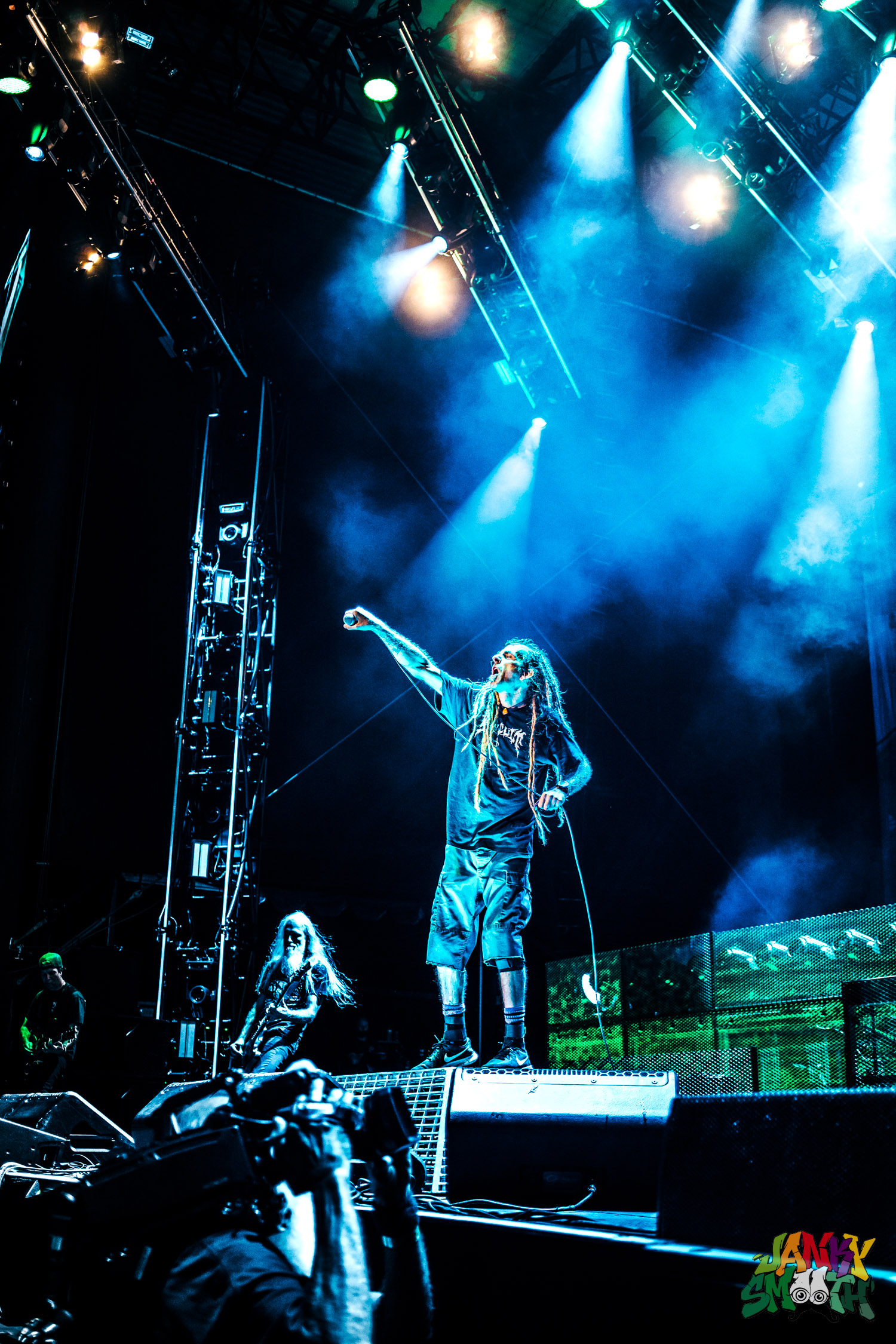 This was Dave's first tour since defeating throat cancer. Since his diagnosis, he had to cancel a headlining spot at Psycho Las Vegas in 2019 and a supporting slot for the Scorpions. I went to both those shows without Megadeth so being at this concert was a moment I had waiting years for and it delivered in every way. Megadeth's set was what dreams are made of. Almost every song I could've asked for was played with the exceptions of "Five Magics", "My Darkest Hour", and "Wake Up Dead". Still though, as soon as Dave came on, ripping through "Hanger 18", I was strapped into this roller coaster ride of a concert where every lyric and riff captured and enthralled me. Playing all the classics, Dave gave us tastes of Rust in Peace, Countdown to Extinction, and Cryptic Writings. Watching the show and absorbing the stage's multiple screens that imitated the hypnotic effects of television by delivering montages of the surplus of dehumanizing content people are constantly subjected to, I realized Megadeth's music actually stands for something. A band like Metallica only stands for their own greatness when you see them live, Megadeth stands for keeping your individuality in a decaying age when authoritarianism is right around the corner. In times like these, Megadeth lyrics are some of the most important poetry a person can keep close. You learn how to how to interpret political lies listening to this thrash metal band. Moments of the set like hearing "Peace Sells" had the entire audience organizing into an army. It became clear that the masses are not so divided that they will never be able to fight back. We just need a signal as clear as a Megadeth song to raise our spirits together and commune.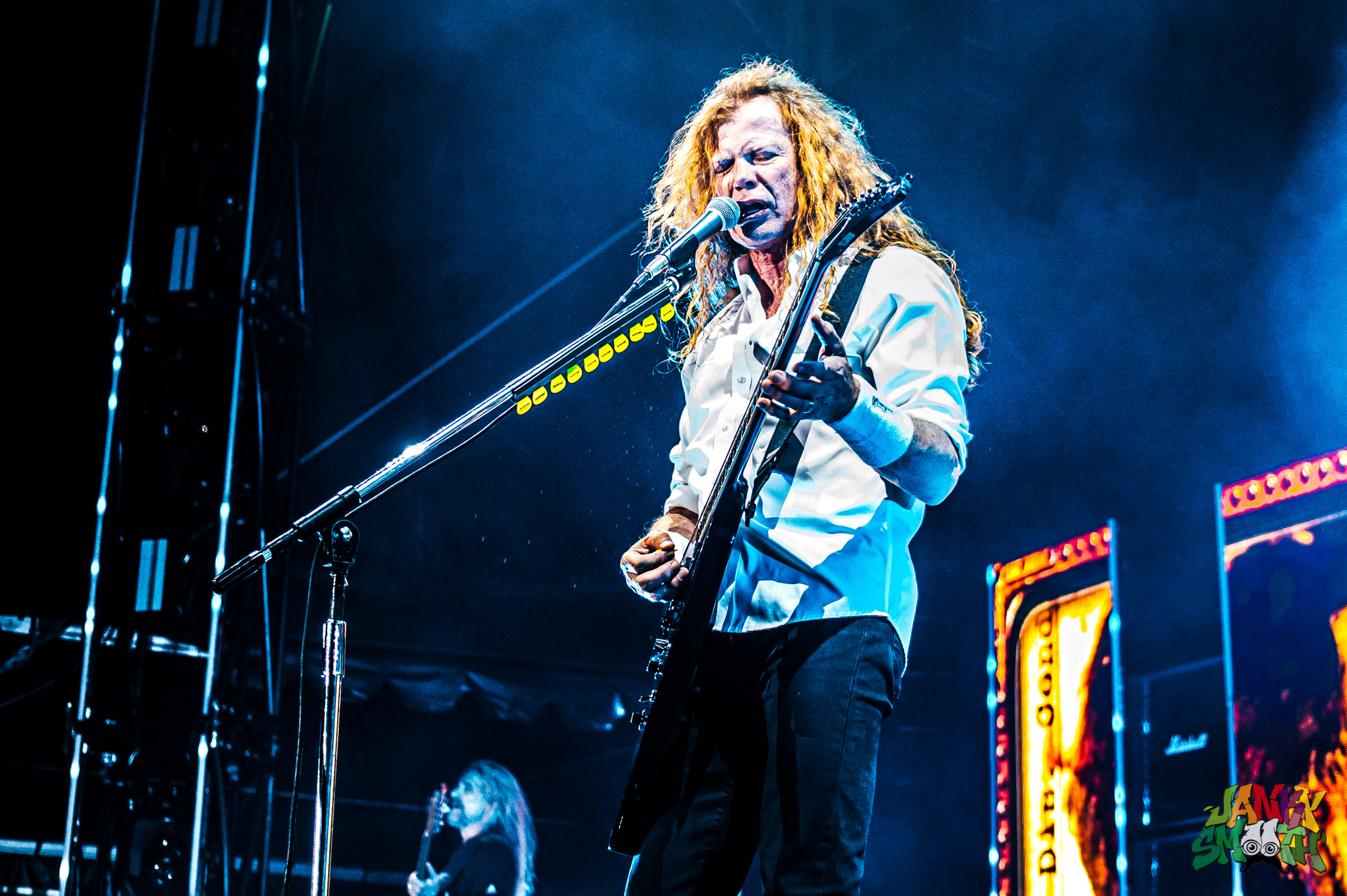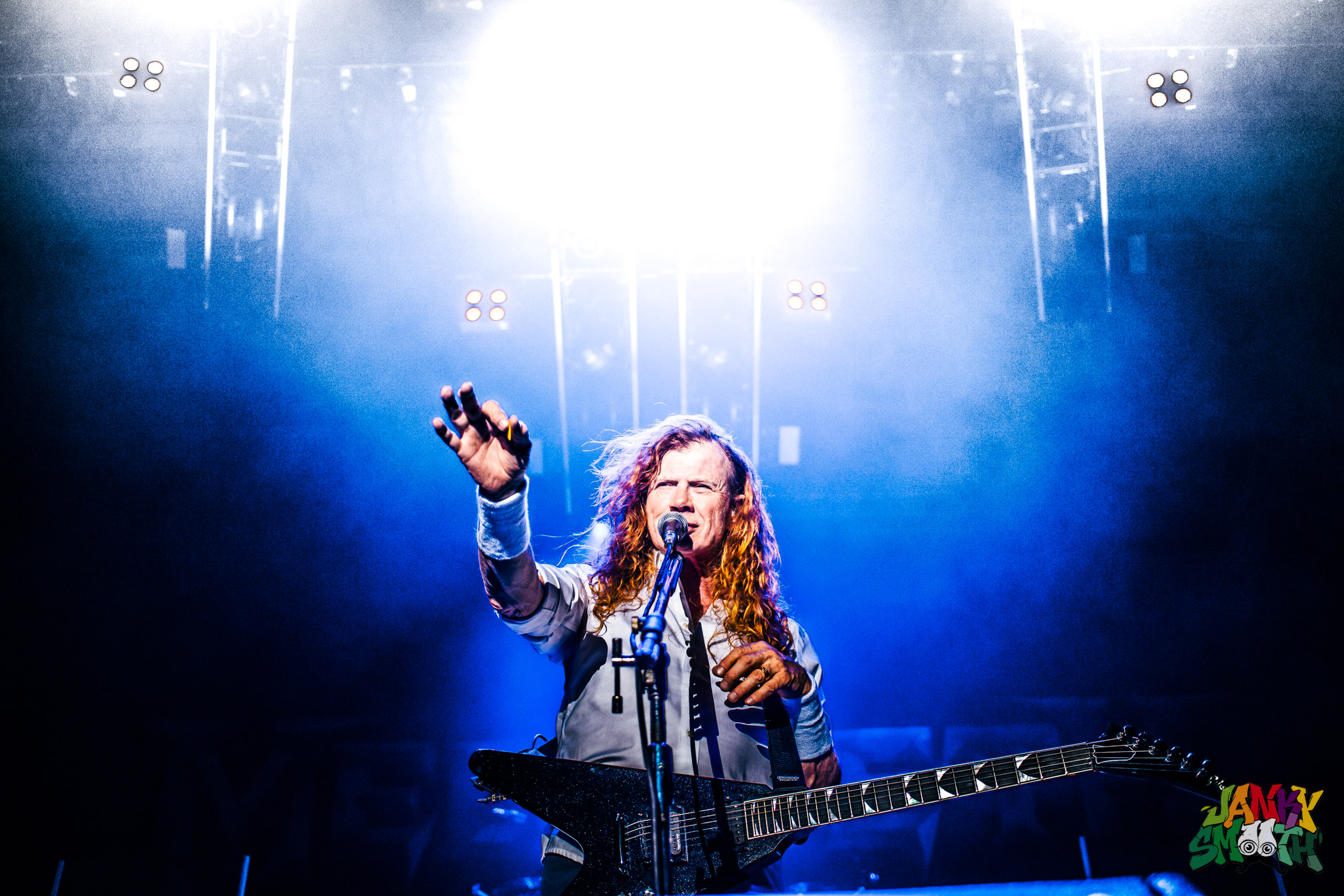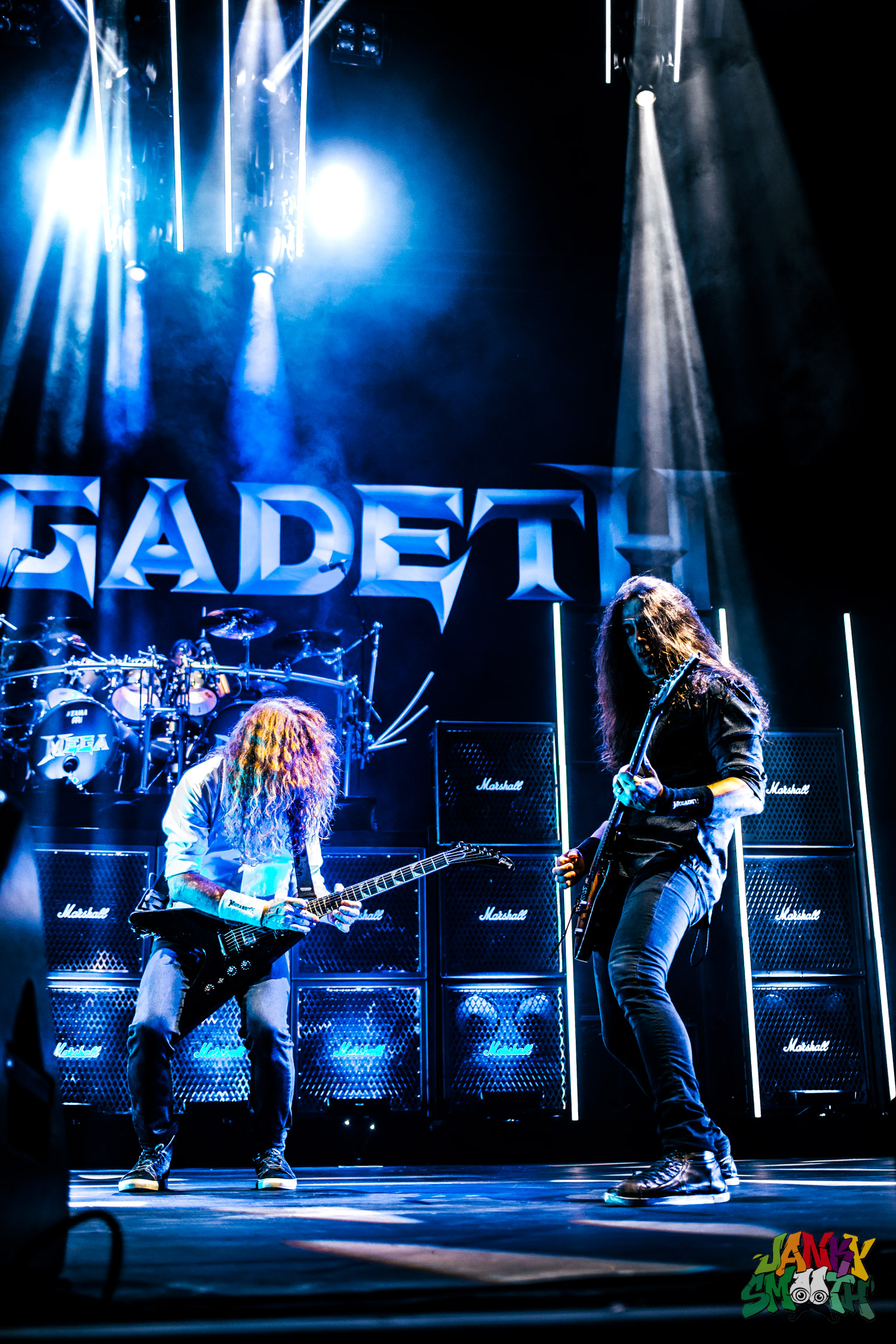 Words by: Rob Shepyer
Photos by: Dillon Vaughn