Black Sabbath And A Weeping Manboy at The Forum in L.A.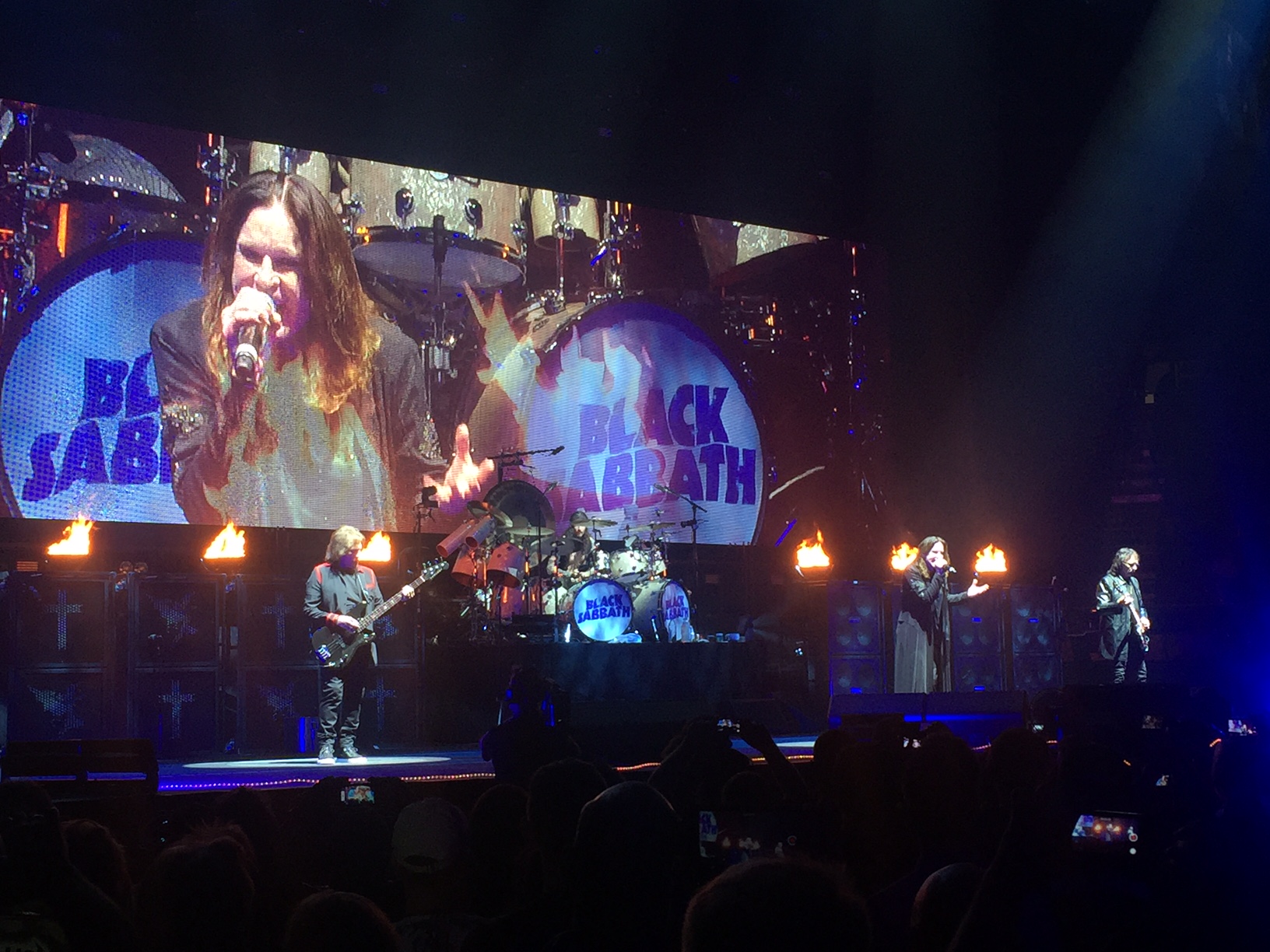 At a time when hippie kids were forming bands to sing about peace, love and flower power, Black Sabbath explored the occult, addiction and delivered the antithesis of popular culture. In the process, they gave so many marginalized outcasts of society a voice that spoke to their own disenfranchised existence. Freaks and misfits united under a common flag and scared the shit out of those who had always fit in. Can you imagine the bravery and despair required to write about the devil in a firmly Judeo-Christian world? Well before Kardashians wore Slayer t-shirts, skulls and black magic were a taboo topic amongst the proletariat. In the moments before Black Sabbath took the stage at The Forum in Los Angeles, I found myself fantasizing about being in my early 20's in Birmingham in the late 60's, resigned to a life in a factory for the next 40 years, going to a bar to drink my weight one pint at a time and seeing those neighborhood blokes Tony, Ozzy, Bill and Geezer playing a kind of music I had never heard before. Music NO ONE had heard before. Of course, once the music broke it REALLY broke and their seemingly nefarious art became accepted into the mainstream of art and music. Stadium gigs came very quickly and have been the standard for a Black Sabbath show ever since. Through the Ozzy era and into Dio and back to Ozzy, Black Sabbath not only changed rock music forever but they changed the world.
When it was announced that Black Sabbath would be playing The Forum in Los Angeles as their LA stop of "The End" tour, I didn't immediately move to secure tickets in any way, whatsoever. I had just seen Sabbath at The Sports Arena in 2013 and I knew that a Black Sabbath summer show was scheduled for the Hollywood Bowl later this year. The tour dubbed "The End" gave me no anxiety about it being my last opportunity to see Sabbath. I remember how scared I was in 1993 when Ozzy announced his retirement with that year's tour named "No More Tours". Two years later came the "Retirement Sucks" Tour. To me, this was just another genius marketing ploy by senior Illuminati member, Sharon Osbourne. No, I was not going to be one of Pavlov's dogs to every carefully crafted marketing message. Then we lost Lemmy. Then we lost Bowie. Then we lost Clarence Reid. Then we lost Maurice White. Then came the day of the show and the announcement that some tickets were released and I sprang into motion.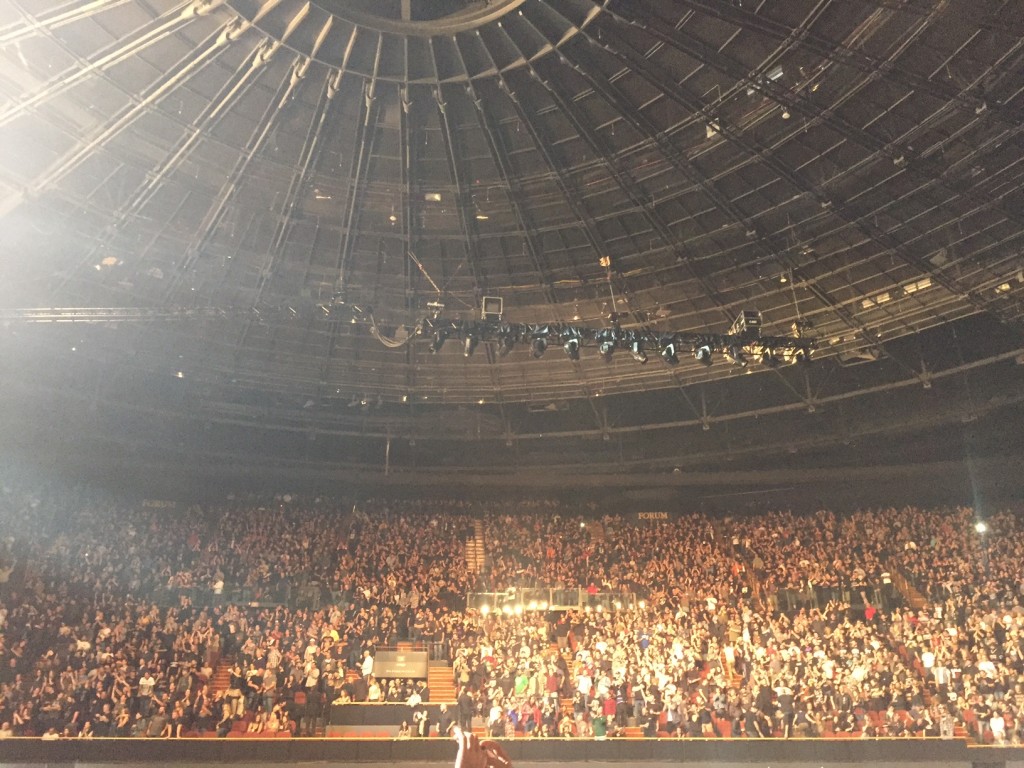 Besides; Black Sabbath at The Fabulous Forum? This was going to be insane. The history is undeniable. Both the band and the venue and especially, the band playing at this venue represented decades of history. I wasn't attending as a music journalist. I wasn't attending as the publisher of a local music blog. I was attending purely as a fan who paid a lot of money for floor seats and I had no plans to write about it or publish anything at all. But as is my nature, I was taking notes everytime I had a thought about what I was witnessing and here we are.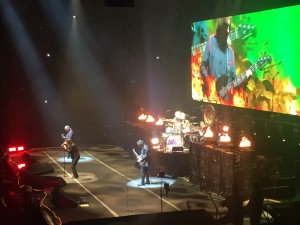 The band opened with Black Sabbath and straight into Fairies Wear Boots. The band sounded so tight and Ozzy hit every note so perfectly that I found myself questioning whether or not some of the show was pre recorded. I might have been a bit too overjoyed when Ozzy missed his first note on the next song, After Forever. It wasn't quite as cute when he butchered Hand of Doom much later in the set but it didn't ruin the show in the slightest. I found that a tear started rolling down my face and I was momentarily overcome with emotion. That happens to me at shows of bands I idolize under the proper conditions. When a band I love is in the zone during their live show, it brings up everything I ever went through during the times I was falling in love with their art.
"You can't stand here", said the headphone sporting security guard of standing in the aisle. I moved about 10 yards back in the row and next to another one of my boys, Russ from Poor Kids Radio. "You can't stand there either". I tried to explain to the Forum security guard of aisle space that this was a Black Sabbath show and that people standing in the aisles wouldn't threaten the safety of the people of America. A second open space nazi came to support the other until finally, a guard wearing a different color shirt came to either reason with me or kick me out. As a veteran of pushing my luck with security and bouncers, I recognized the point of no return. My ManBoy immaturity also kicked in. I spent the rest of the show weaving in and out of the aisles as I did as a boy when the Lakers still played at The Forum, patting all security guards on the back when I passed them. Crying some more. Banging my head and singing every lyric back to the band.
Setlist:
Black Sabbath
Fairies Wear Boots
After Forever
Into The Void
Snowblind
War Pigs
Behind The Wall of Sleep
NIB
Hand of Doom
Rat Salad
Iron Man
Dirty Women
Children of the Grave
Encore:
Paranoid
Zeitgeist