The Horrific Beauty of A Place To Bury Strangers: APTBS at the Regent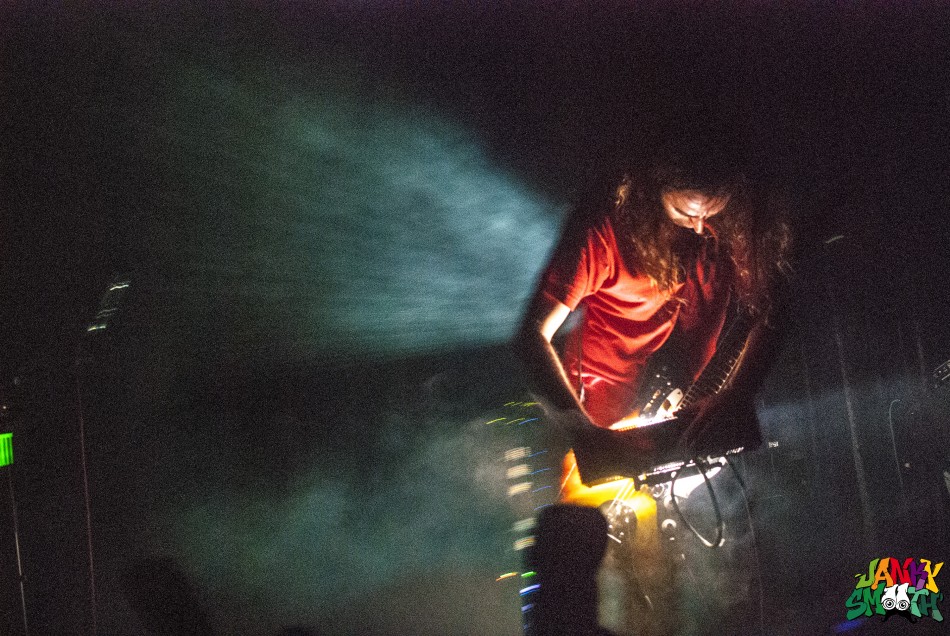 A Place To Bury Strangers grant you access into their dome of ear deafening delights. Oliver Ackermann, Dion Lunadon and Lia Simone are the gatekeepers seething with energetic enthusiasm like a rabid dog foaming at the mouth. Upon arriving to The Regent, the first thing one ought to check for at this gig is the merch table. Why you say? It's not often you find custom made pedals from one of the band members. First comment I hear from some guy, "They're cheaper to buy here than online." He turns to the lady merch keeper and asks, "You guys take card?".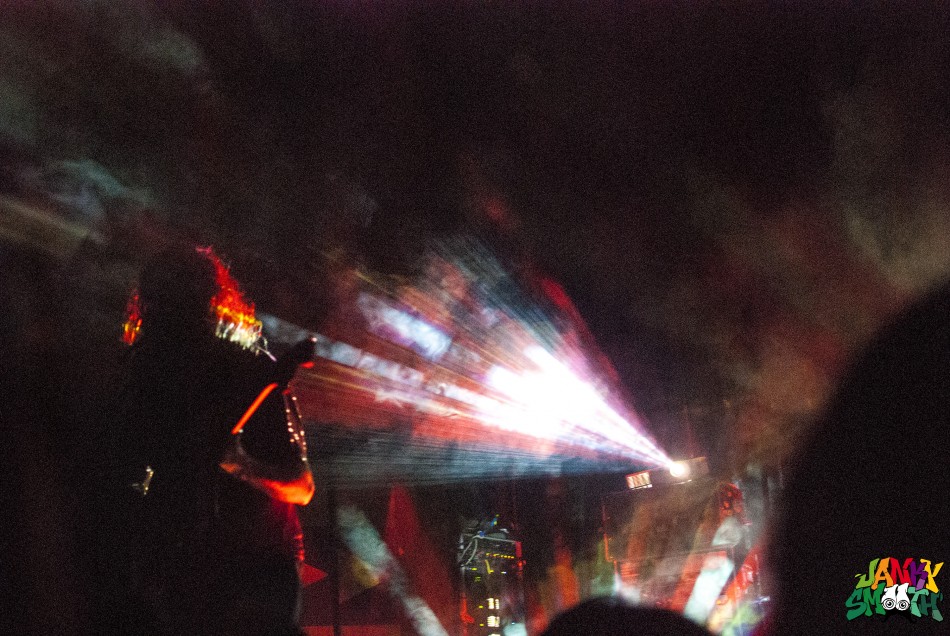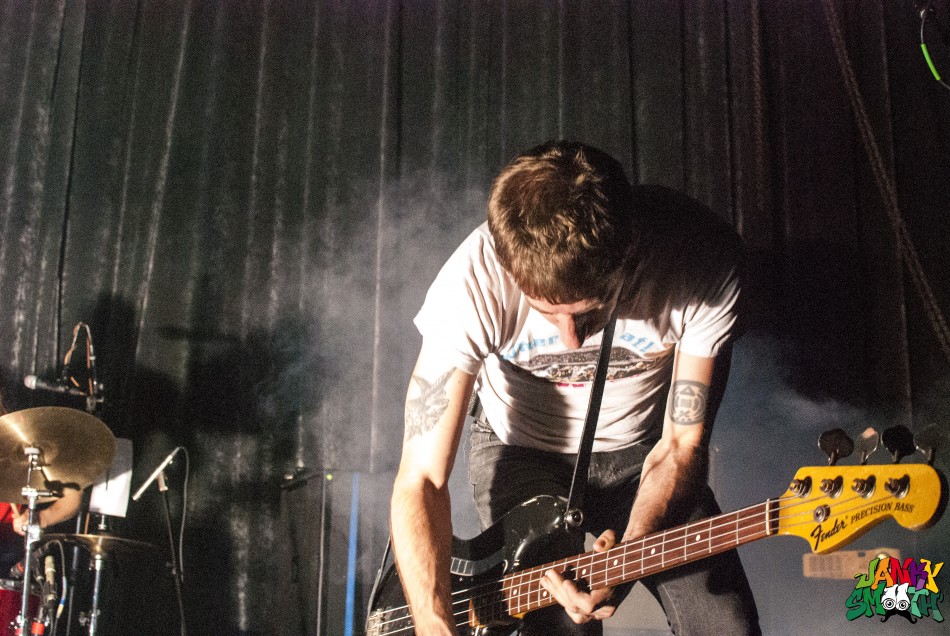 On top of the usual merch from touring bands, you can buy 'Death By Audio' (DBA) effects pedals crafted by lead singer/guitarist wizard Oliver Ackermann. There is great inspiration that has been spurred from his DIY pedal company. The documentary 'Goodnight Brooklyn' directed by Matthew Conboy gives great insight into the glorious history that raised out of the beginnings of DBA. It builds up the expectation for each wild APTBS performance.
I settle into the crowd 10 minutes before their set time. Random enough, I look around the arches of the venue to see projections of Snoop Dogg on the walls before their set. Lights dim, wooing crowd can't wait any longer. A tricky spectrum of colorful light appears behind the silhouettes of Oliver, Lia, and Dion. The looming darkness is their dungeon and your senses are being attacked with thrilling success. Ear buds are recommended for their set and even sold at the mercy table beforehand.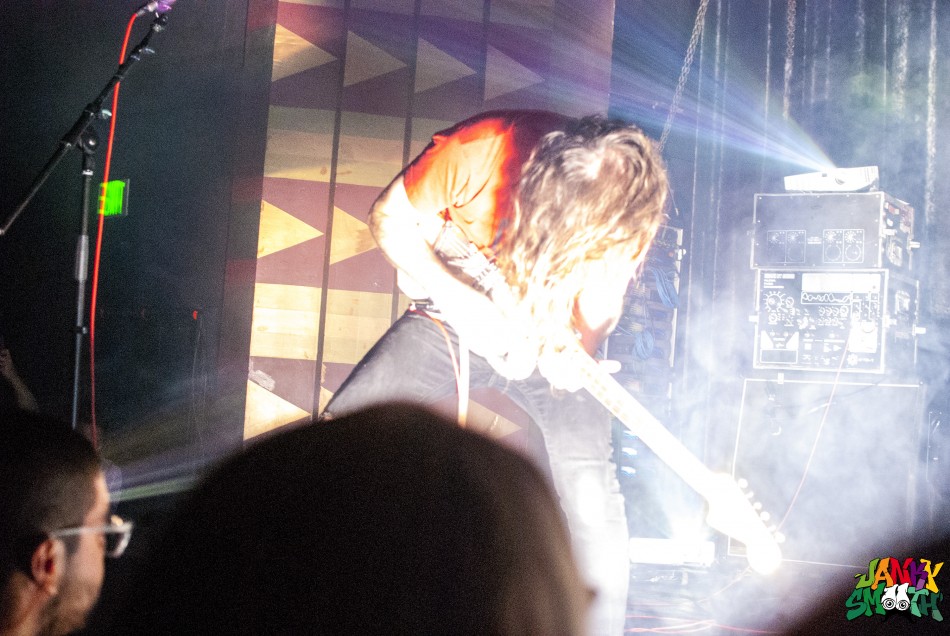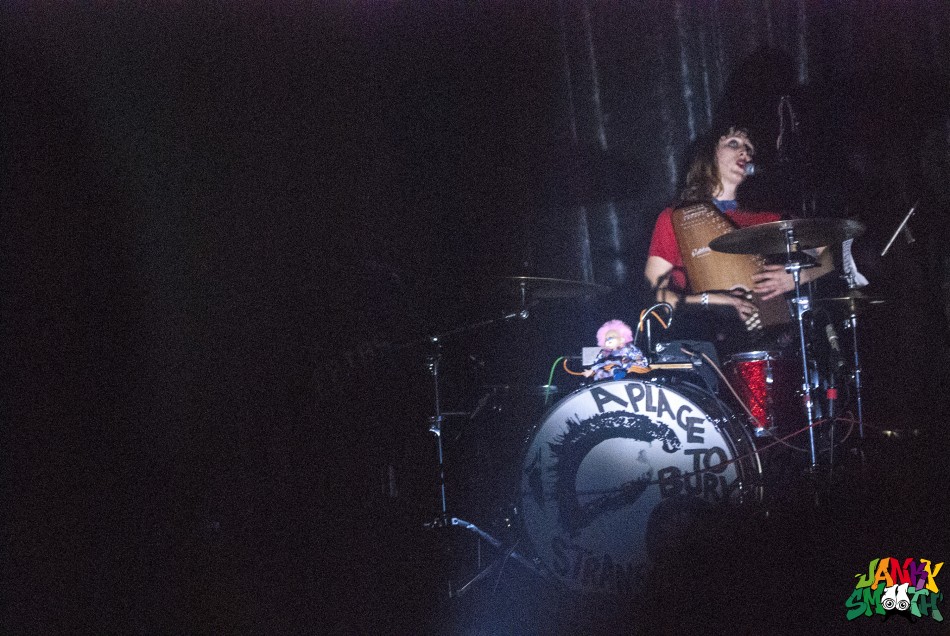 APTBS are well known for their strobing light shows. They're exciting to photograph, when you got the proper camera speed set. Otherwise, you're SOL trying to catch the timing of the pulsating strobe. The most memorable moment was Dion leaping from the stage to disappear into the belly of the beastly crowd that was behind me. I followed his path, but was soon swallowed up by the crowd. Soon thereafter, Oliver's guitar cuts out as Dion's bass kept steady with Lia's drums.
Next thing I hear is the burst of buzzsaw guitar tone in the crowd. Oliver joined in a mosh as synths pulsed through the crowd. IT Felt like being transported to a faded memory of a moshpit I wish I had experienced at DBA before it got shut down. Close enough! One somber moment that occurred halfway through their set was when Lia had the spotlight to sing with Dulcimer in hand.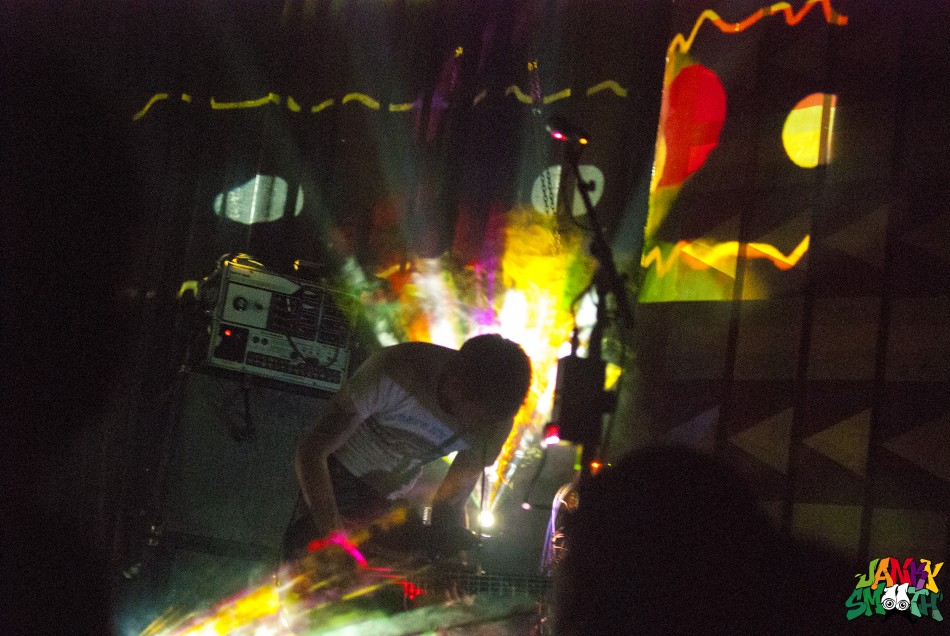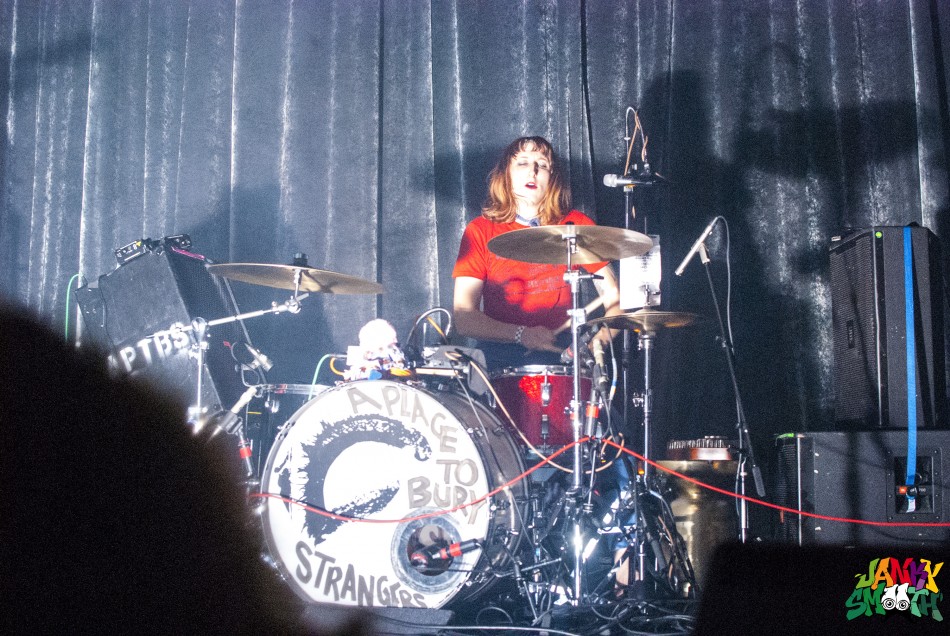 Oliver's vocals harmonized with Lia's into a slow burn to match the racing feeling of sinister thoughts between lovers. It matches the sultry, gritty dark-wave feel their songs paint. This time around, the venue helped disperse that sizzling wall of sound the band concocted perfectly. I dared to take out my ear plugs and almost regret the pain, almost!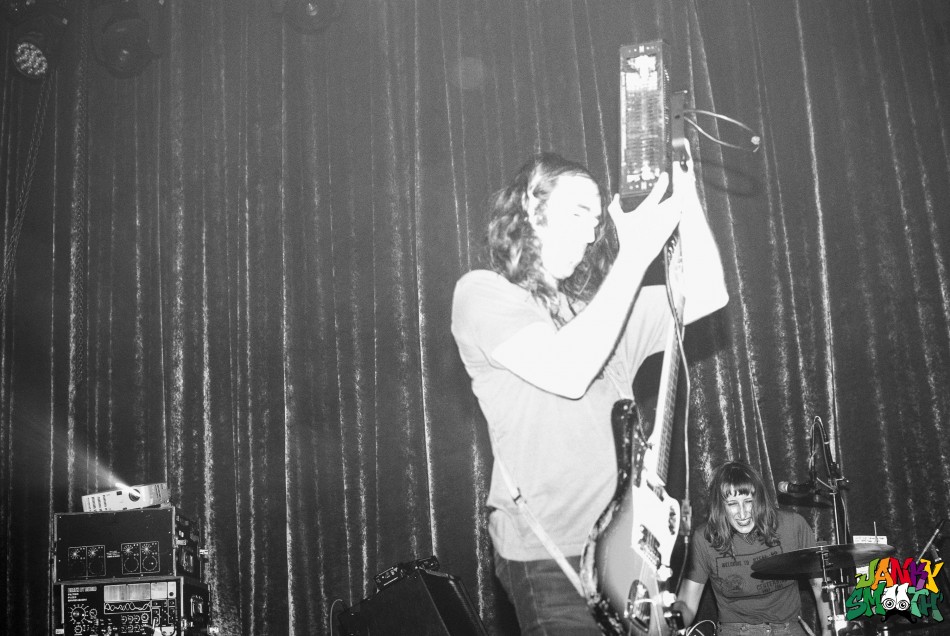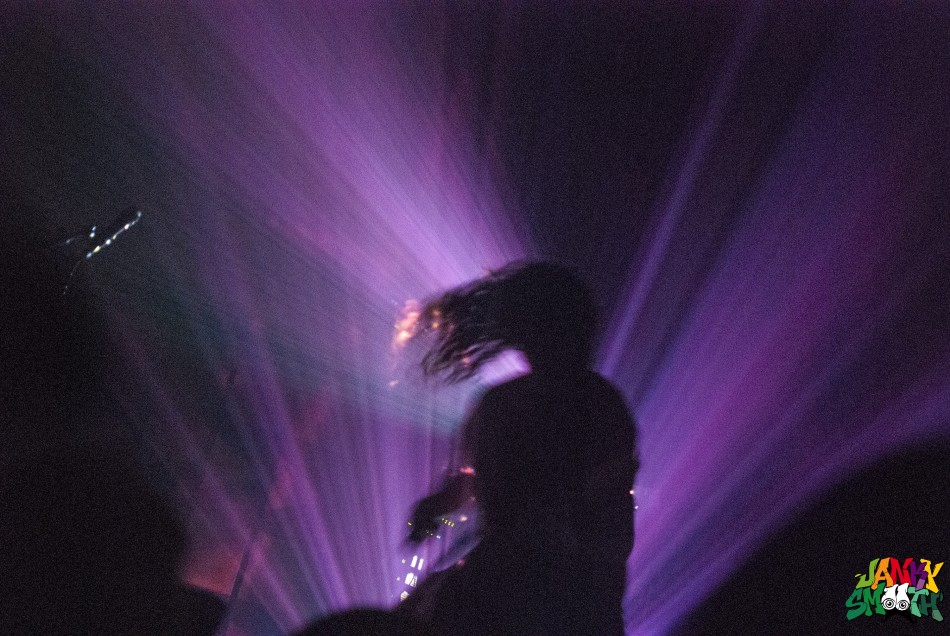 Local heroes, Prettiest Eyes returned home from tour with APTBS and gave their all playing music off POOLS (Castle Records). Pachy's frenetic drumming and twisted charisma gave way to an erratic freak out feeling. You took the PE pill, now 'Mira Nena' gets you grasping for air after stumbling into that after hours memory that nearly killed you. Pachy's echoing vocals and Paco's droning synth lines bubble up that memory you wish you could forget. The crowd slowly convulsed as their set progressed, letting more people ride beams blasting off from the kick drum into acid fueled mania. Once they flipped the switch on 'Don't Call', more freaks took to feeling the pulsating bass of Marcos gyrating into the crowd. Those that showed up early gained a new perspective for the bubbling underground mind bending punk, dark wave, freak out summing up the sludge of today's Los Angeles .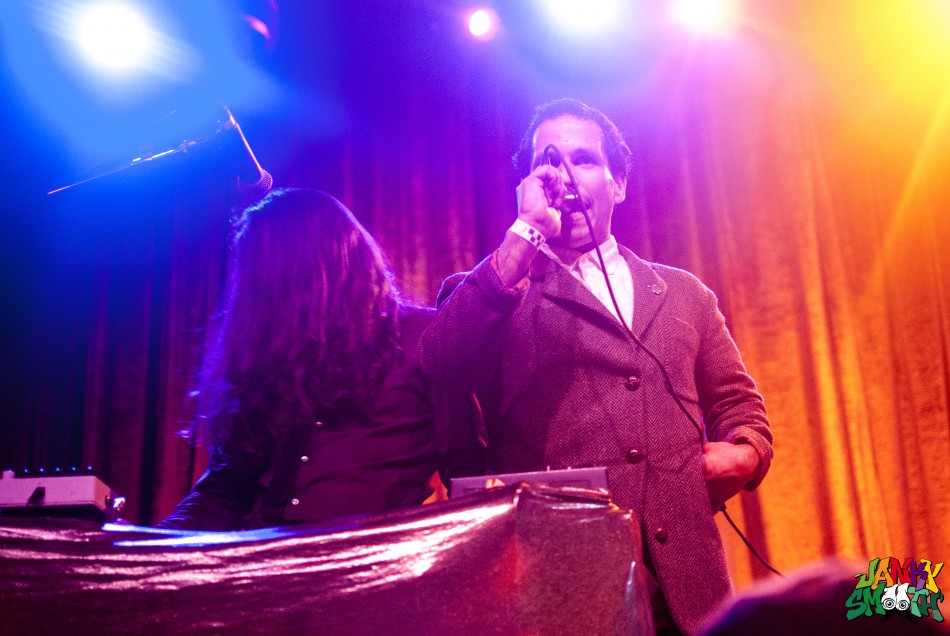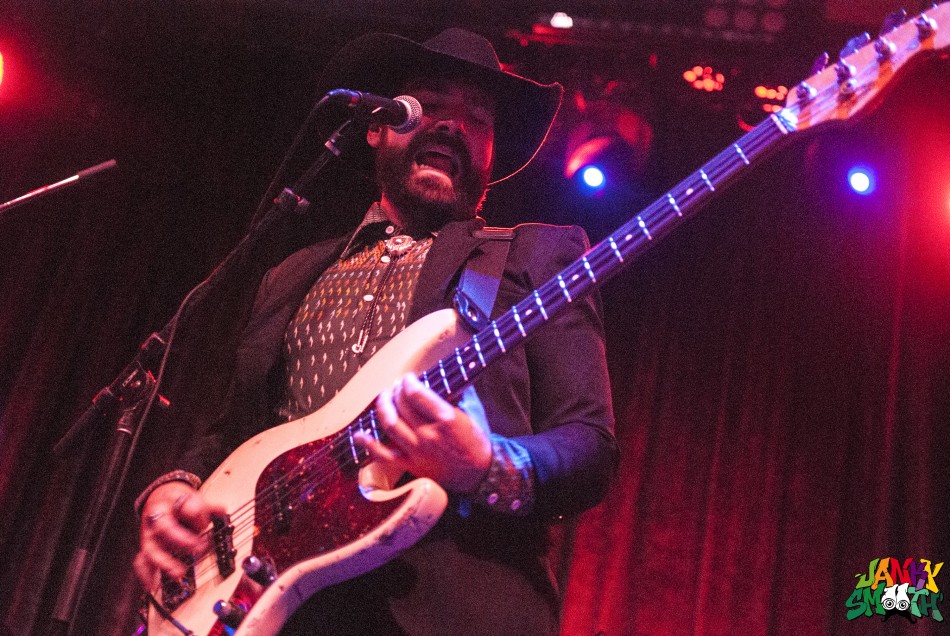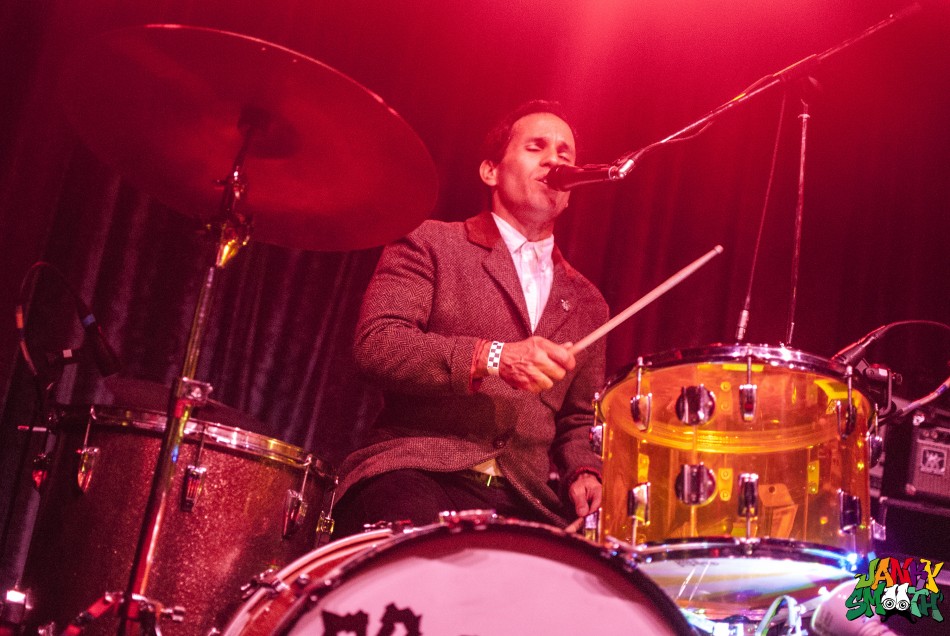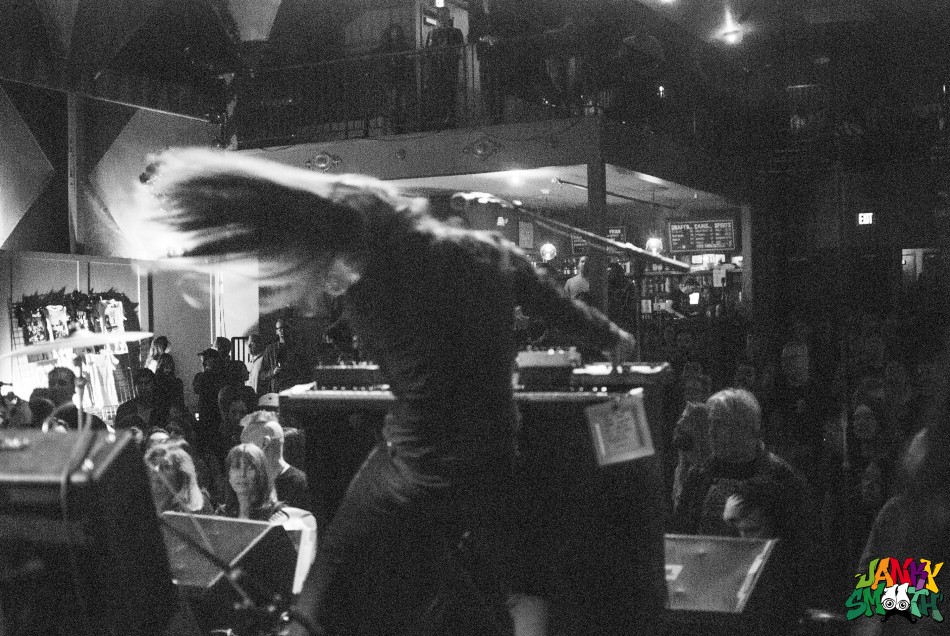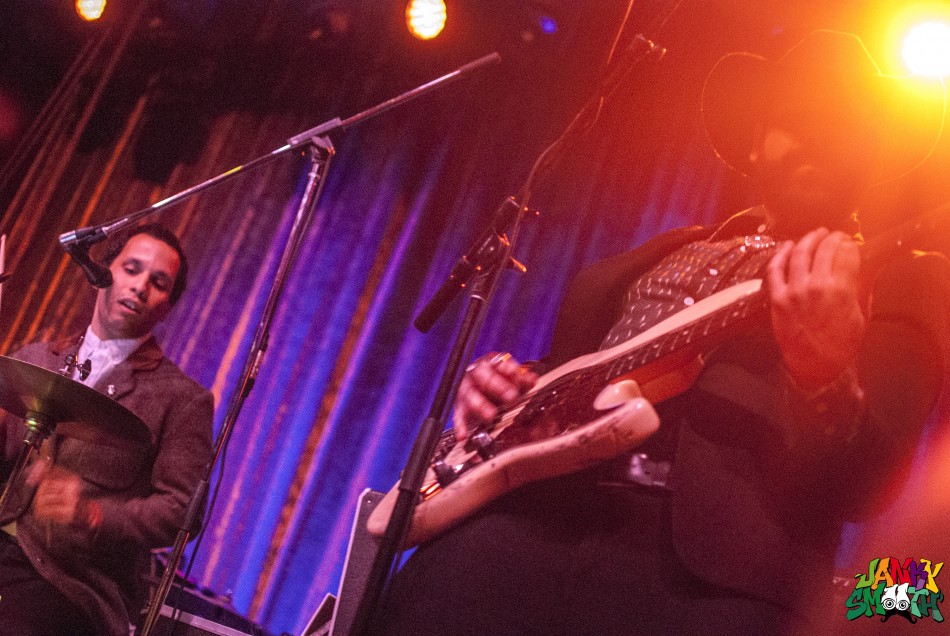 Sextile better and angrier than ever, continued their June US tour by adding two dates with APTBS. Brady and Melissa have gathered a following that always packs LA venues tight from my recollection. Jeffertitti Moon (of The Entire Universe) joined on synths/guitar at the Regent this time around to match that explosive energy Brady delivers with each shout of lyrics every time he leaps forward into the crowd neck veins popping and all. Melissa pairs that pummeling attitude well with each strike of the drums. Each time 'Ripped' plays during their live set, that song is effective in building up the energy within the crowd. Whatever frustrations the band goes through, they channel it into deeply effective pieces of work. Sign of the times especially on one of their newest songs 'Current Affair'. It's very much the attitude of bullhorn protest leaders gathering their revolutionary following for change. Even though they started out in NY, they have soaked up LA into a tin can of black motor oil and bleak nights of sinister aggression.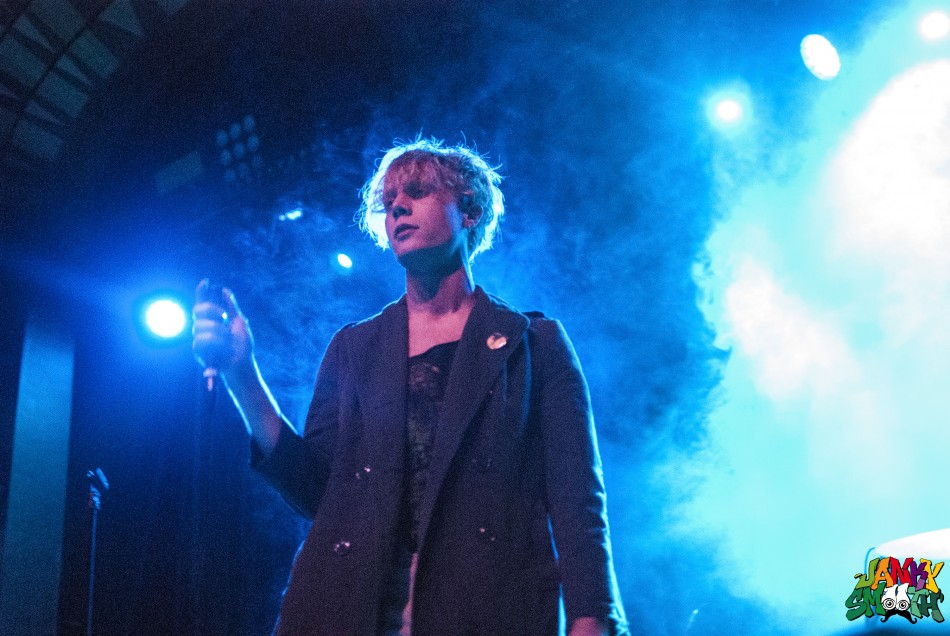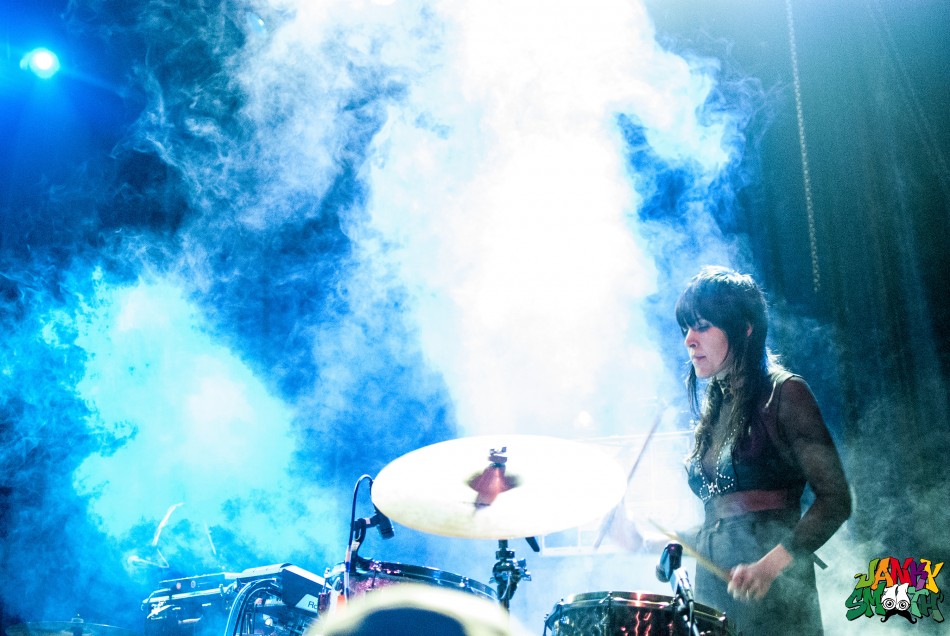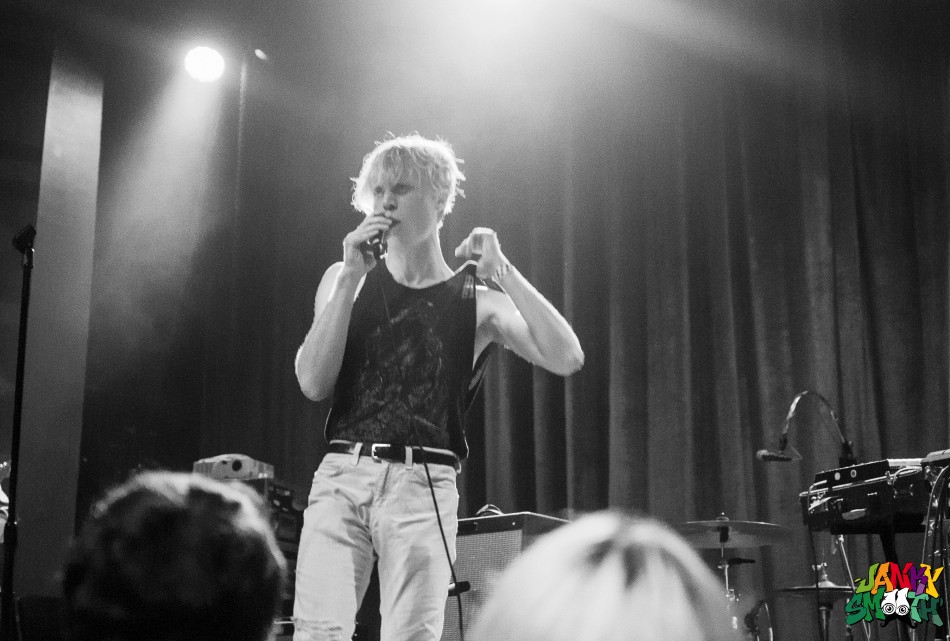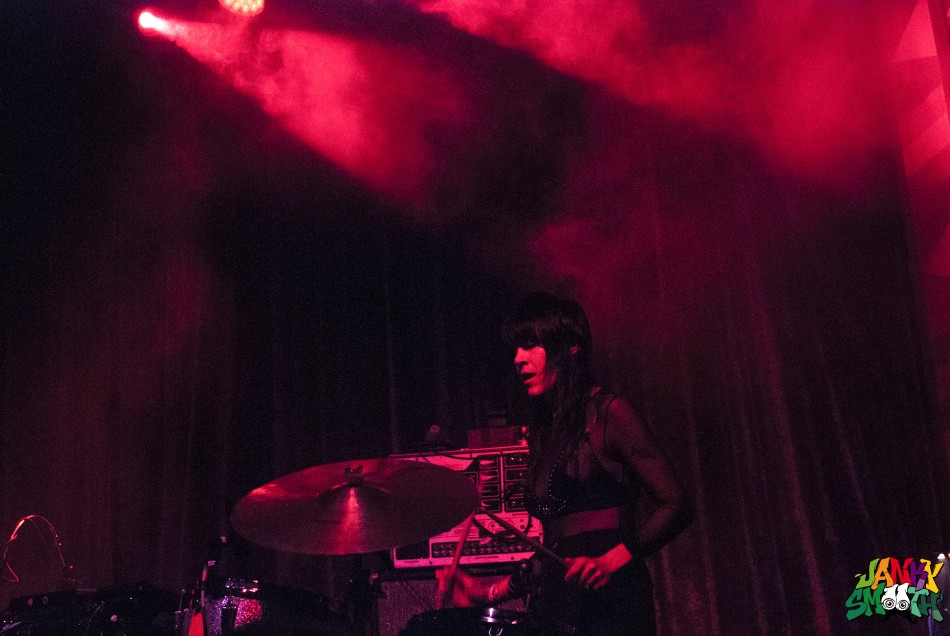 Words and Photos by: Grace Dunn