The New Voice of New York Hardcore: Krimewatch at Resident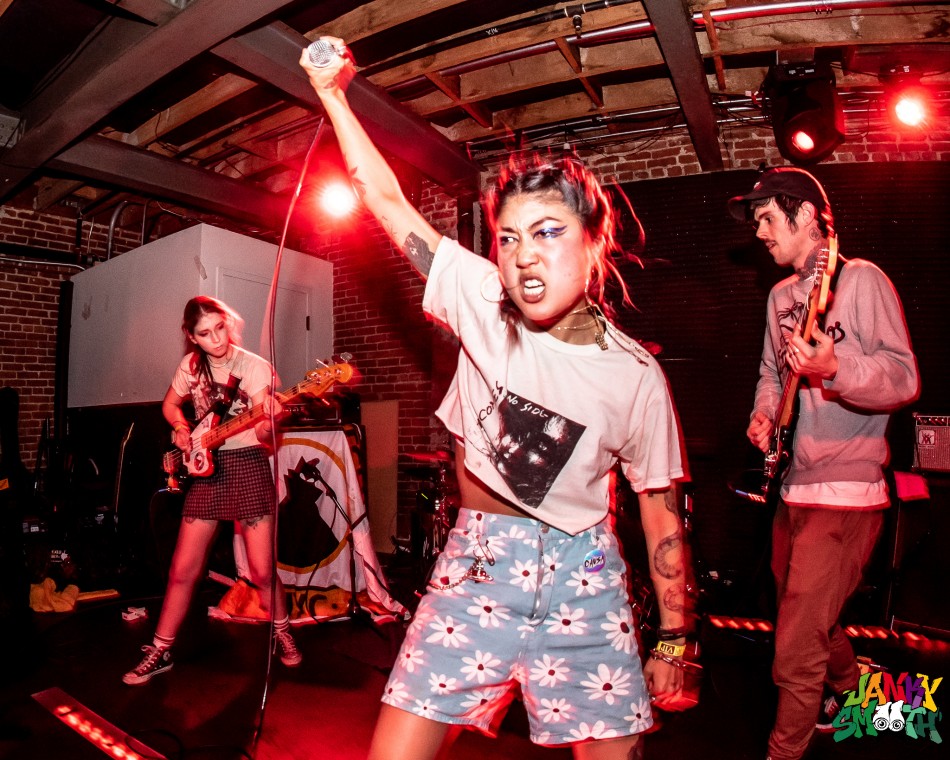 The scene was Sound and Fury 2017, a stage that hosted the young, renegade hardcore sisterhood known as Krimewatch. Upon that stage I saw real punk rock potential, Emma Hendry, Shayne, Sean Joyce synched together perfectly, making fast and brutal music that acted as a vehicle for Rhylli Ogiura's charisma, strength, and message. A year later, they returned to the West Coast to play a few dates that I knew I couldn't miss, not because I needed to hear them again necessarily but rather because I can tell when shows will go down in the history of a scene's landscape and development. LA hardcore will always remember the times Krimewatch flew out to inspire us.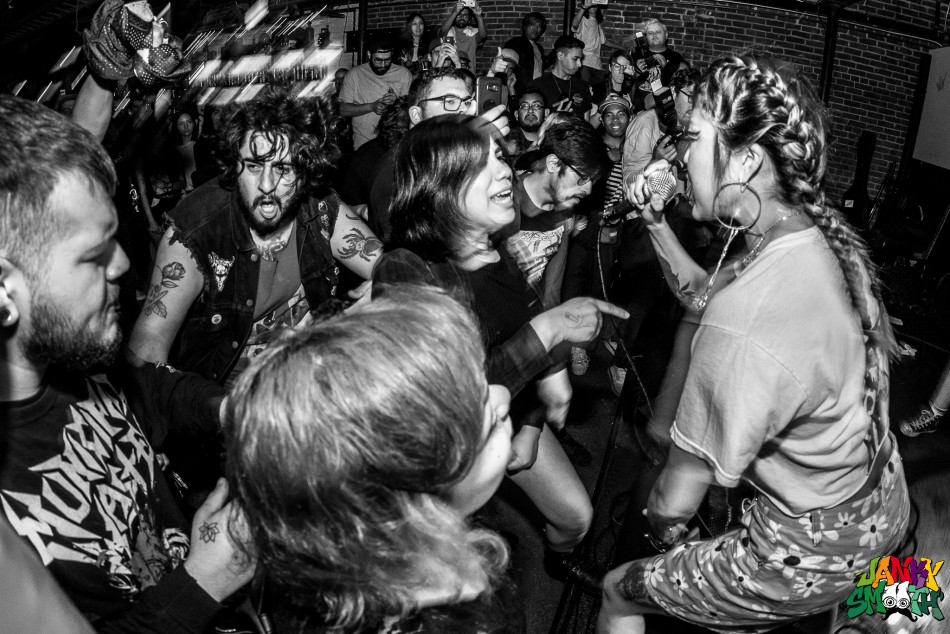 Krimewatch wasn't the only act that drew me to the show, Anthony aka Anthony Anzaldo of Ceremony was gracing the Resident stage first in his signature lingerie get-up. Having seen Ceremony numerous times and Anzaldo's other hardcore band, Ex-Youth open for Judge in San Francisco, this solo-project performance showed me yet another side of this versatile talent's abilities. Drawing inspiration from heroes like Prince, Bowie, Robert Smith, and George Michael; Anthony's guitar-work feels like Prince doing post-punk. Sexual licks with haunting reverb. When doves cry black tears. Closing out his set with a cover of "Space Oddity", Anthony painted space as a place of chest-collapsing melancholy and loneliness.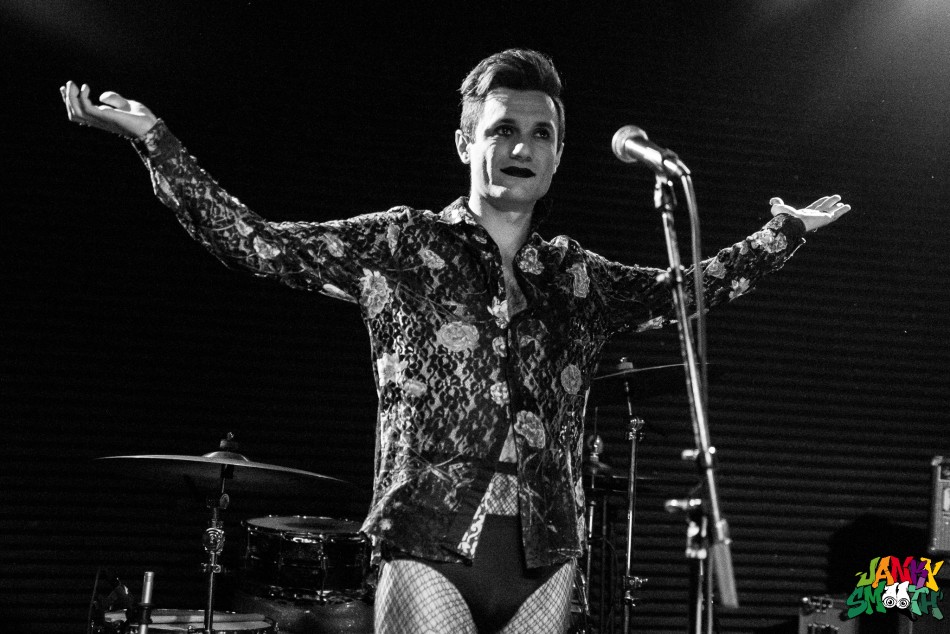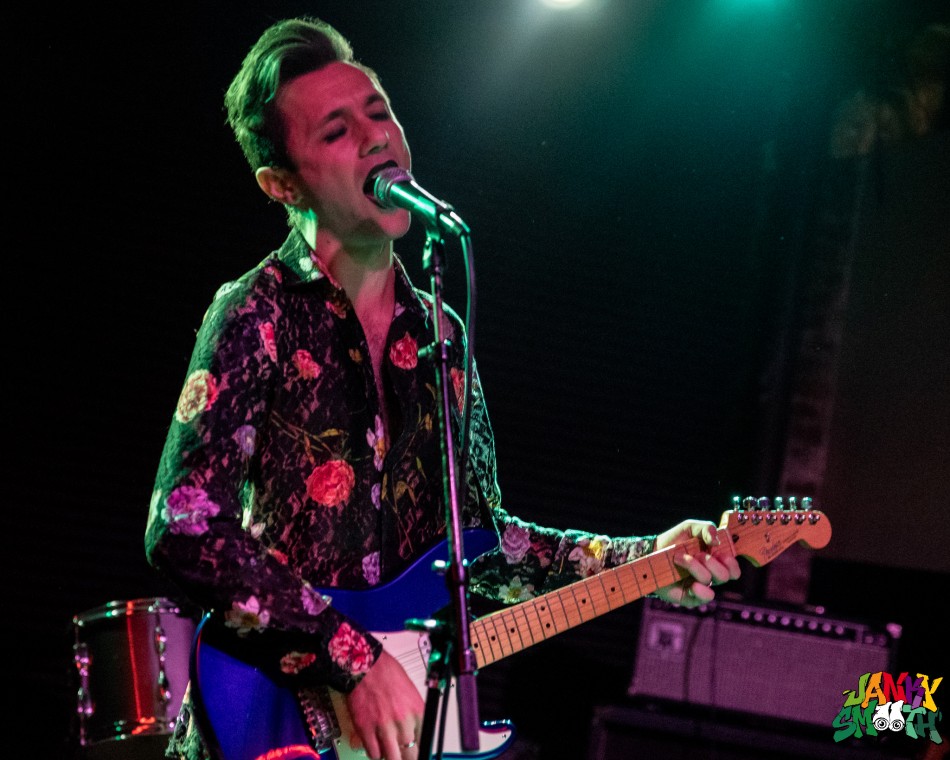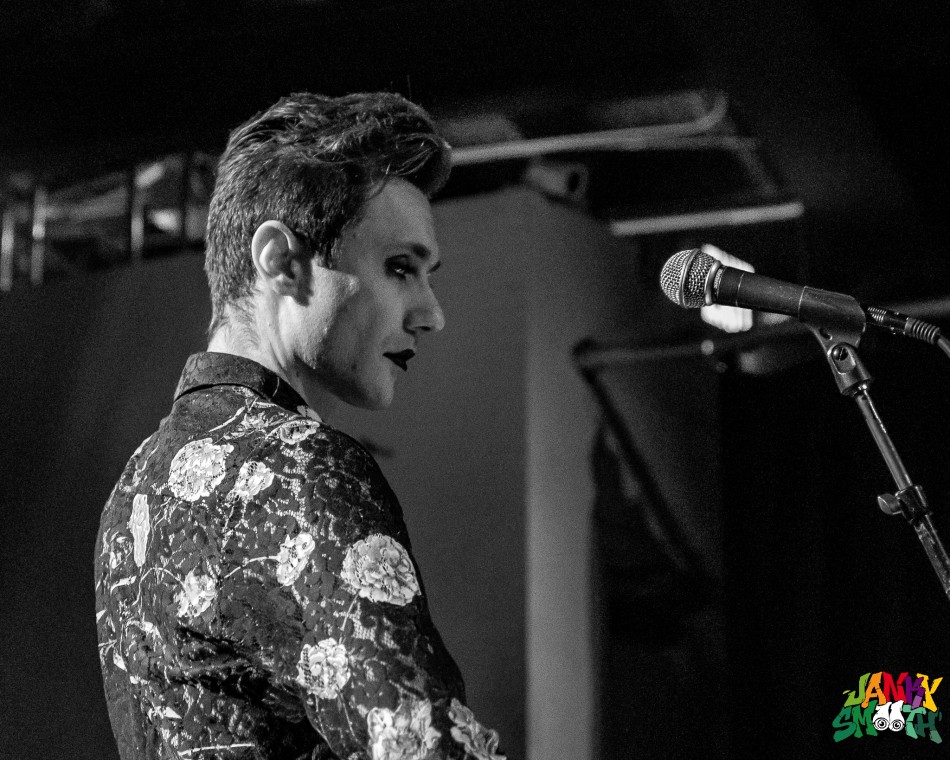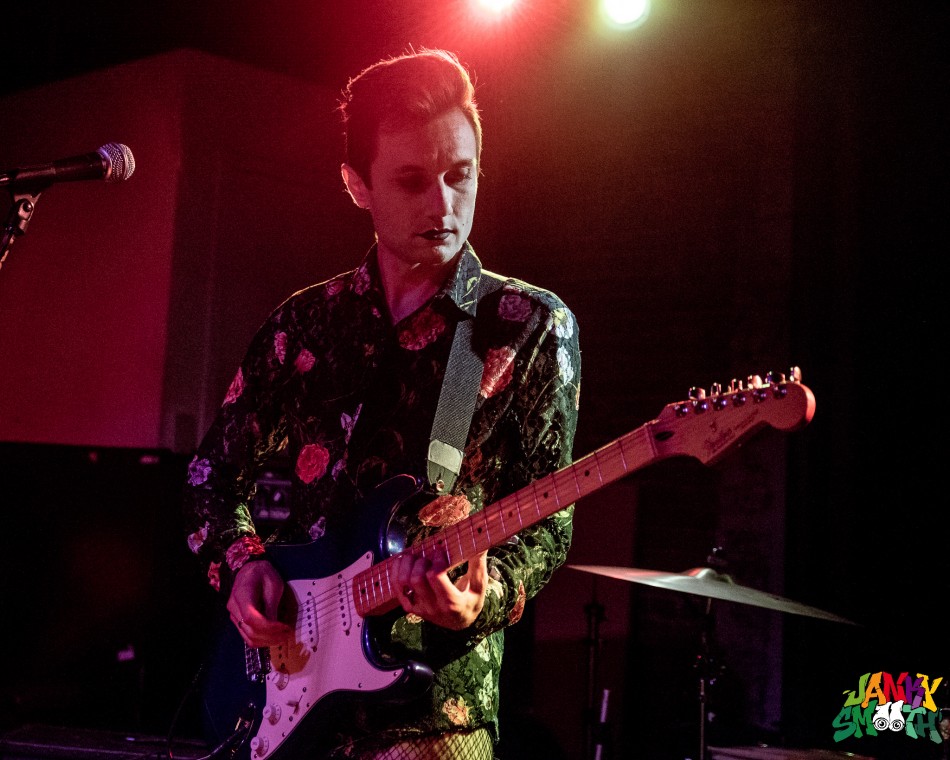 Entry, the next band on the bill, seems to impress me every time I see them. Sara Gregory's splintering vocals are just so powerful and devouring. And during this performance, she was thrashing around the stage with the kind of intensity that all Trump-era hardcore bands should have been pushed to. Like any great grind band, Entry makes revulsion sound sweet.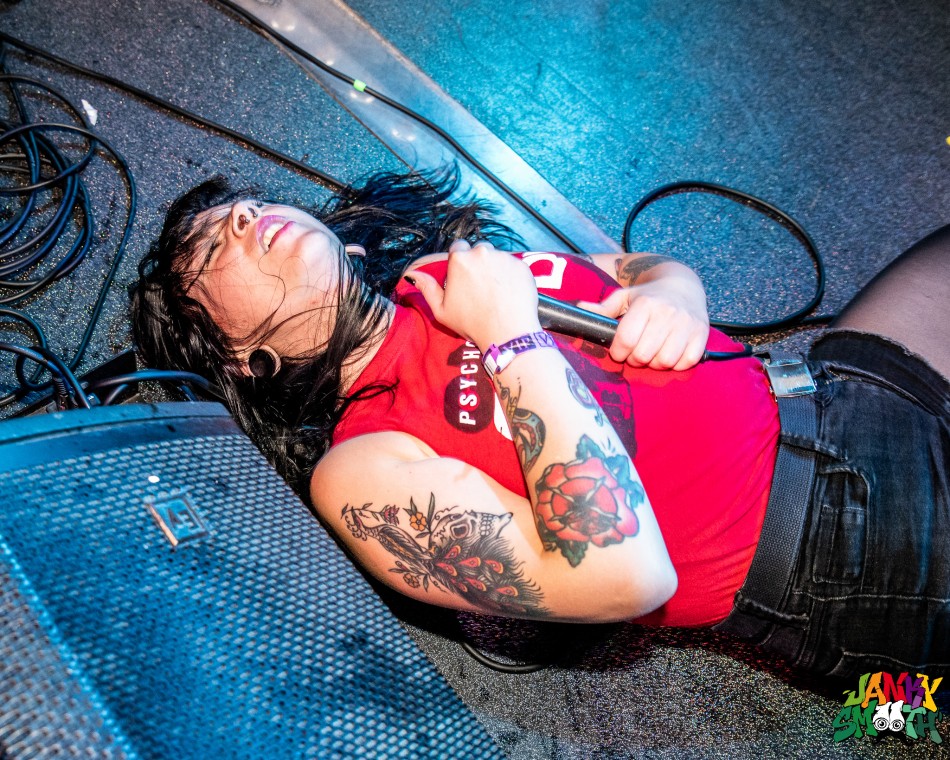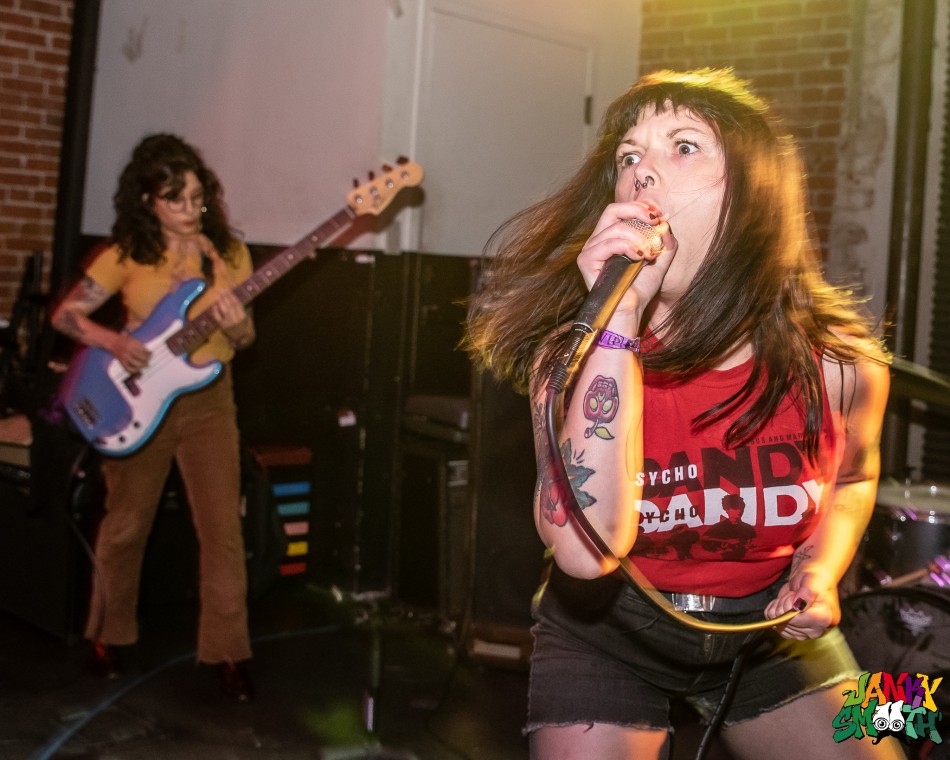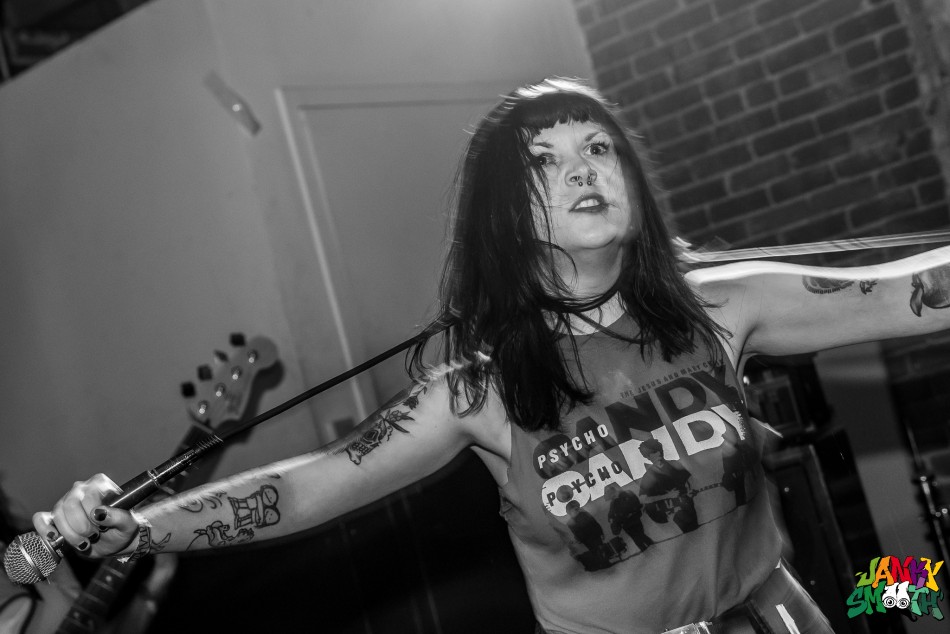 Beach Bums' set gave me a feeling of certainty. Certainty that they would develop into a powerhouse someday. Like if Chicano Batman played hardcore. These young men were only playing their 2nd 21+ show this evening but connected with the audience with veteran levels of poise and versatility. Their set began with higher-concept hardcore tunes with pinches of surf rock guitar. After melting our faces off, the band slew things down and went into a psych-rock direction, exploding into rapturous jams as their singer took of his clothes and jumped around like a bonafied atomic boy. From headbanging to lucid transcendence, there were no abrupt transitions in the states of mind this band gave me. Their style and stage presence is that of a band with twice their experience, so it seems to me that they make music as naturally as the ocean makes waves.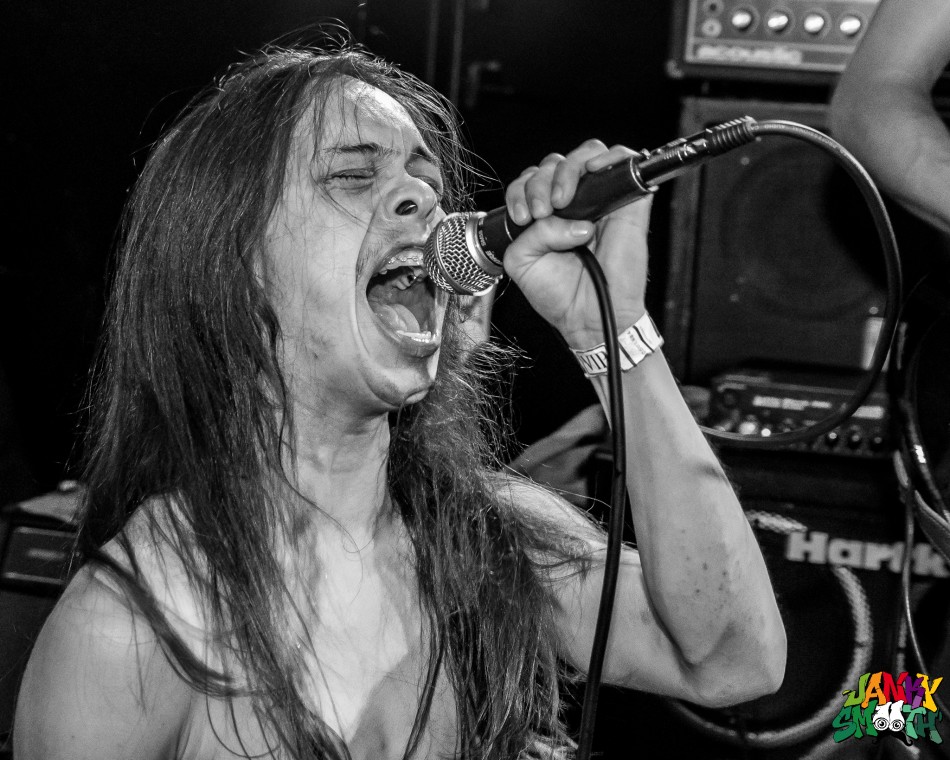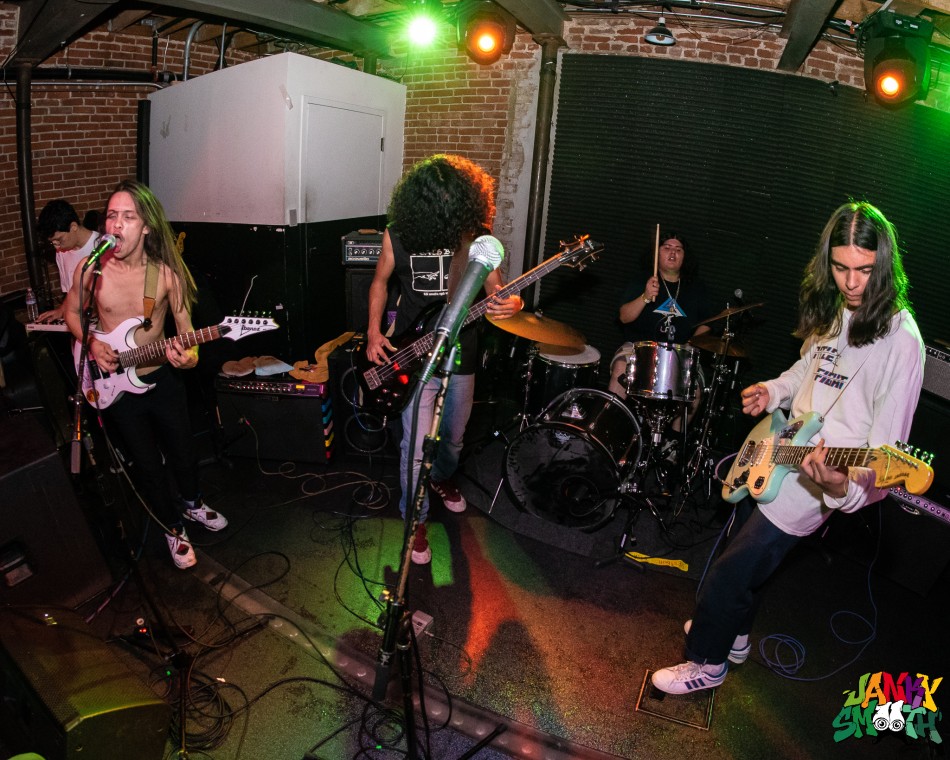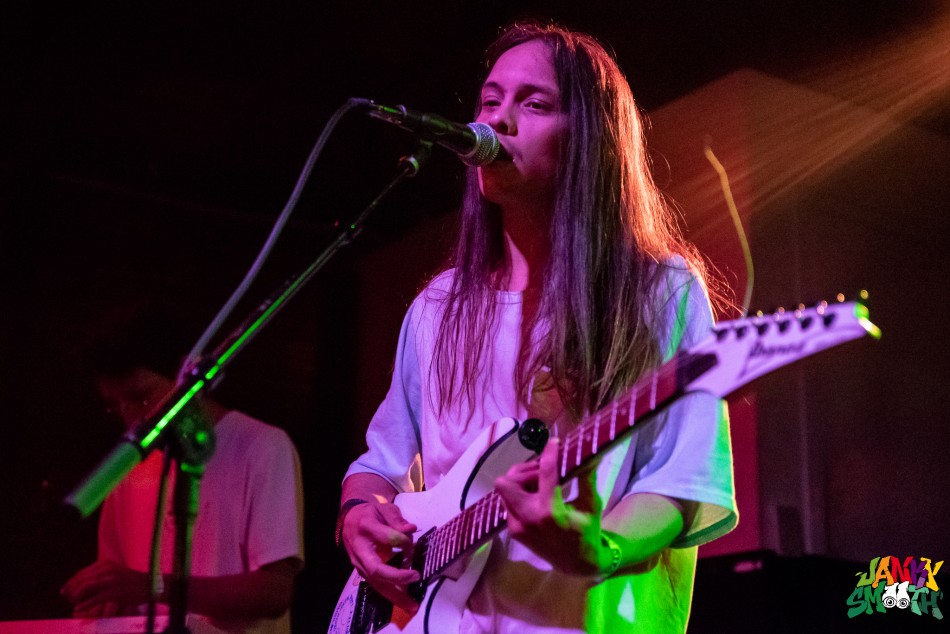 You can tell a few things watching a Krimewatch show. First, their swagger, sound, and attitude scream New York. It's melting-pot hardcore. Second, their ferocity and dissidence, represents the voices of the marginalized. We all want to hear more Asian women in every genre of music but while Krimewatch is at it, they bring together the grievances of any class of people that white-cis-males have hushed in America. And they don't need to spout ideology to communicate these grievances, you can feel it in their sound and presence. Lastly, you can tell this is not a band to fuck with. Their tattoos, their upbringings, their familial bond, all these things assure you that they could shrink some chauvinist asshole twice their size into a mouse. Rhylli's presence embodies animalistic qualities, stalking the stage like a black widow, she's capable of sudden and explosive bursts of power that bite with viper venom.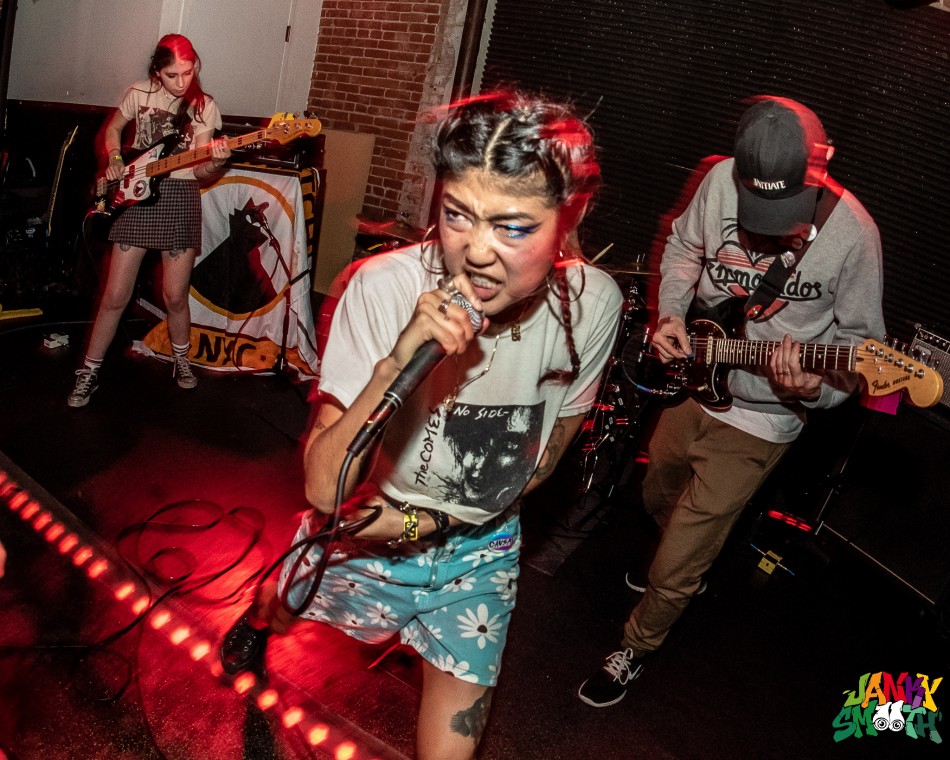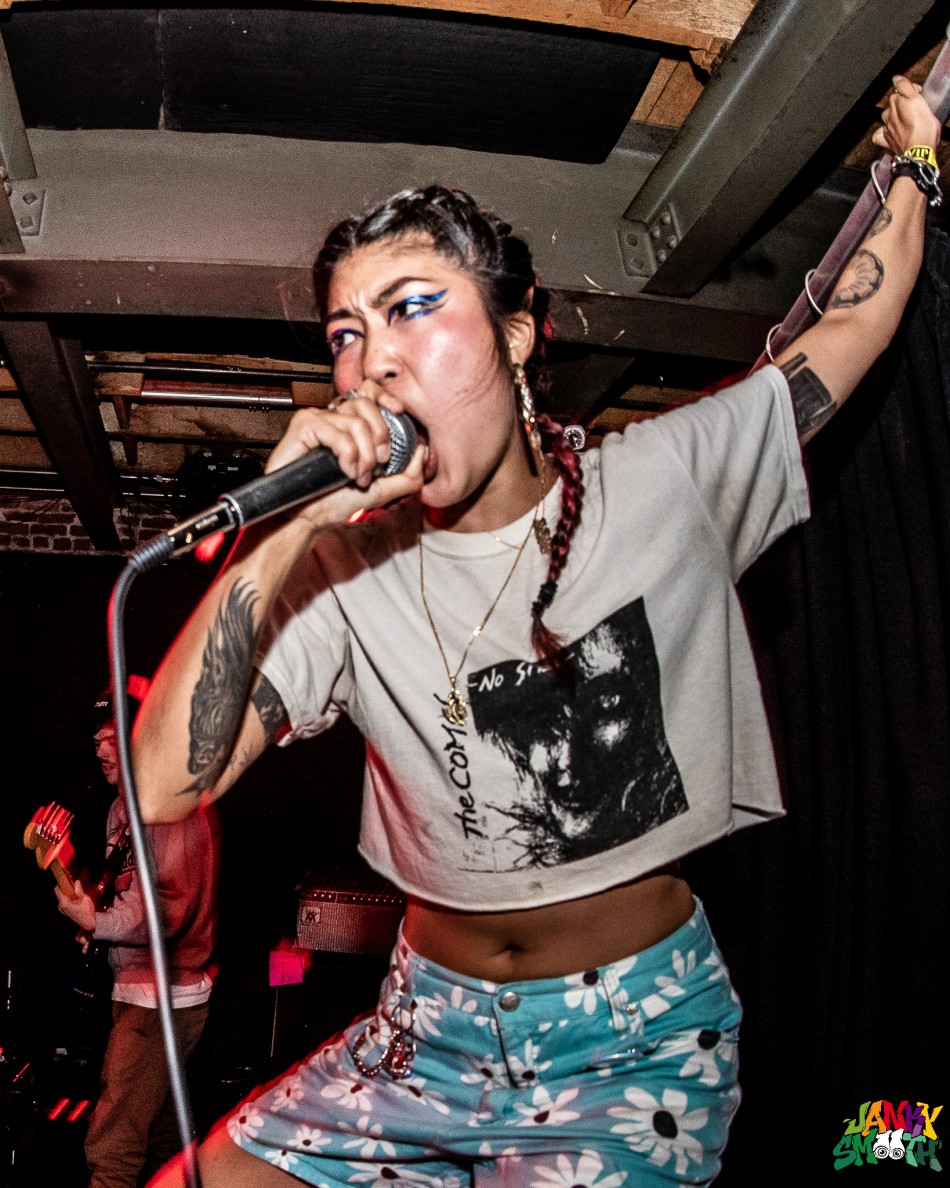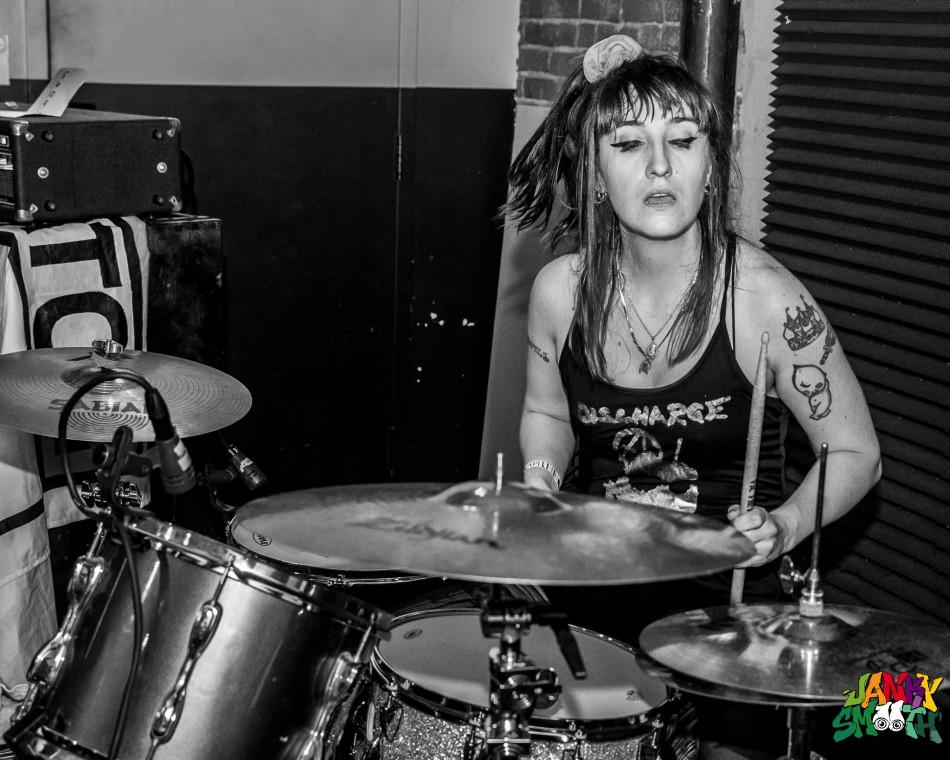 The band's appearance in Los Angeles was made only more appropriate with Donald Trump's zero-tolerance border policy which resulted in thousands of children being torn from their families and housed in shelters that set off alarms for recognizing genocidal patterns in our heads. It was a twenty minute protest in a bar with hearing-loss and bruises to make us not forget what the hardcore community stands for: ZERO-TOLERANCE FOR HATE.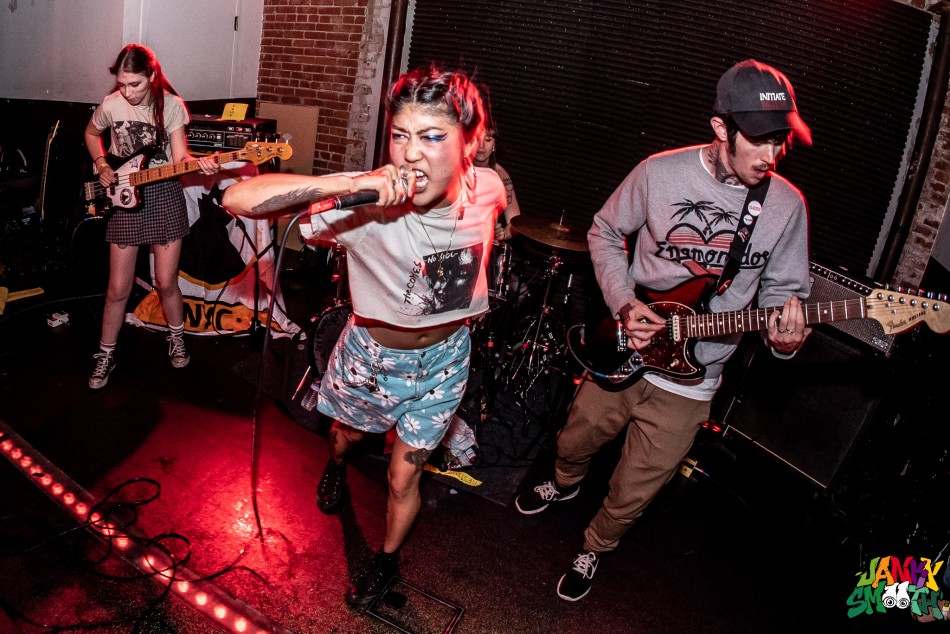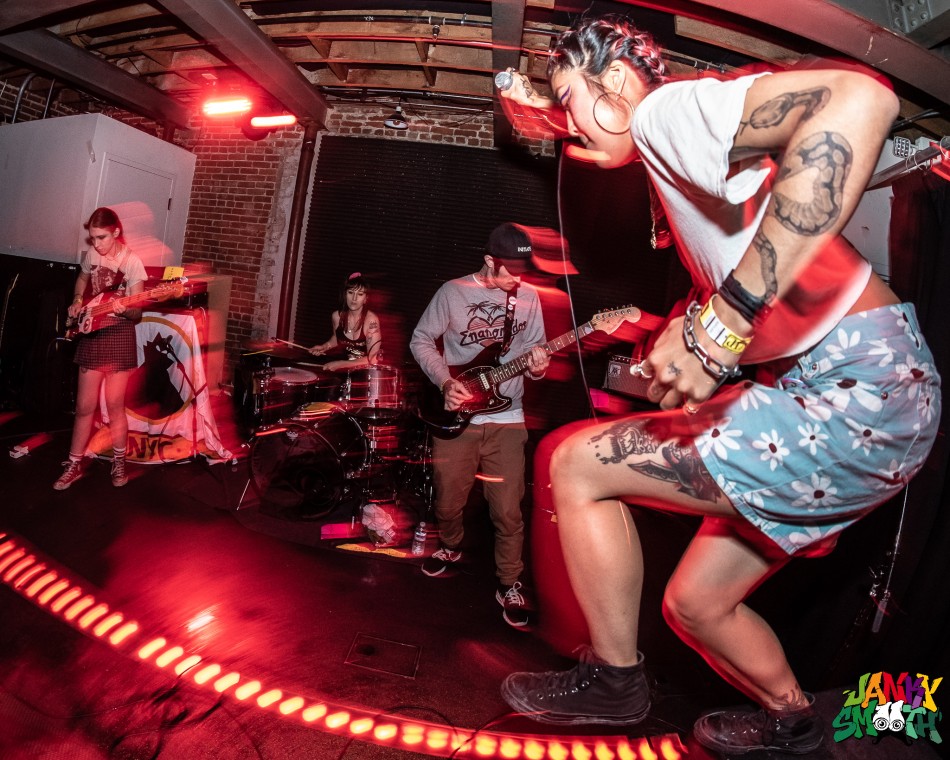 Words by: Rob Shepyer
Photos by: Albert Licano