Black is Beautiful: Smokin' Grooves Festival at The Queen Mary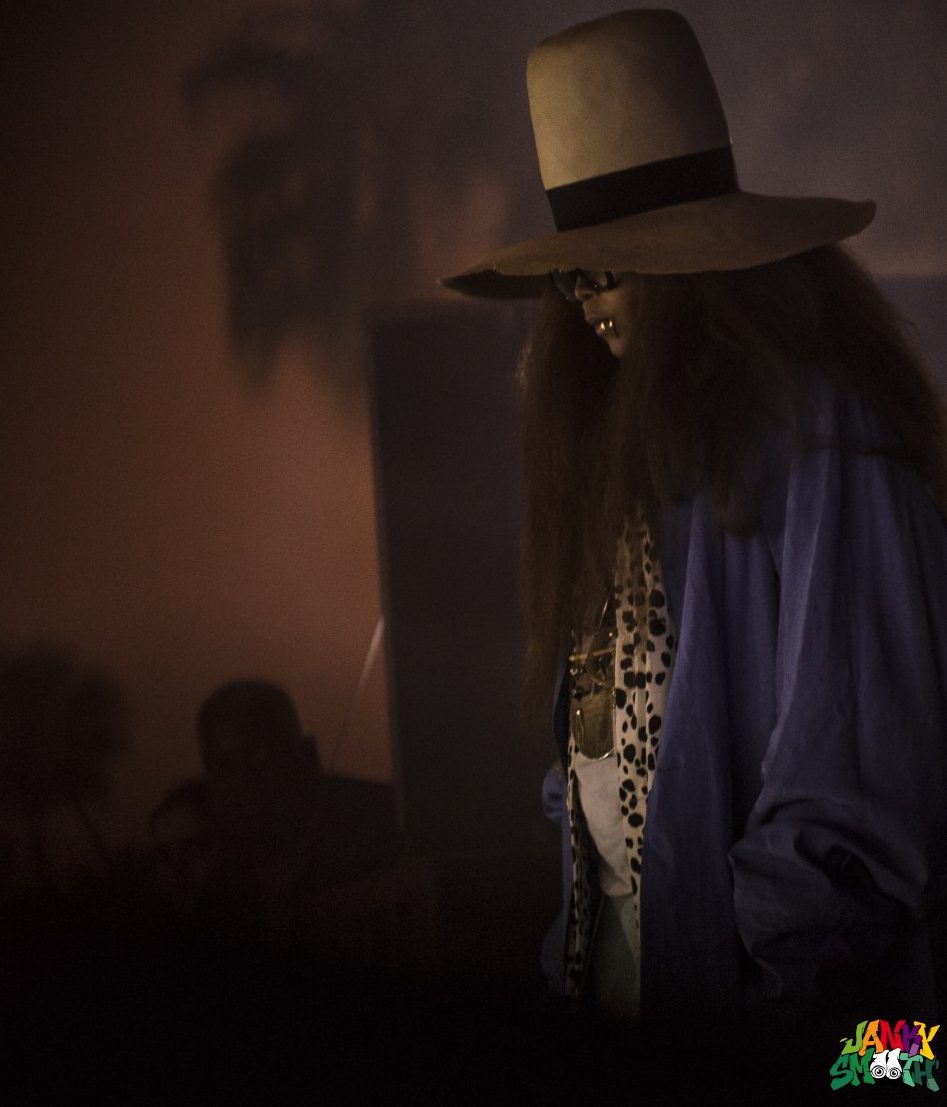 Gates to the Smokin' Grooves festival opened bright and early on Saturday morning with artists playing as early as 11:00am. There's always a special group of people who hit the festival grounds as soon as gates open, intent on getting the full 12-hour experience but the early crowd gathering on the water's edge consisted largely of people with young children. Relaxed vibes, diverse music and a behaviorally mature crowd sets Smokin' Grooves apart from other festivals because it appeals to a broad spectrum of music fans. Headlined by timeless legends like Erykah Badu and The Roots, Smokin' Grooves brings a sampling of the best of new and old R&B, funk and soul music to Long Beach. Because LBC is more or less equidistant from Downtown LA and Orange County, this festival drew an impressive crowd for a festival in its first year. And truly, as each person moved past me I couldn't help thinking "Wow, that was the most beautiful person I've ever seen! No, they have to be the most beautiful person I've ever seen!" Smokin' Grooves is a cultural celebration, a PRIDE festival and a big family picnic all rolled into one big, three-stage festival in the looming shadow of The Queen Mary.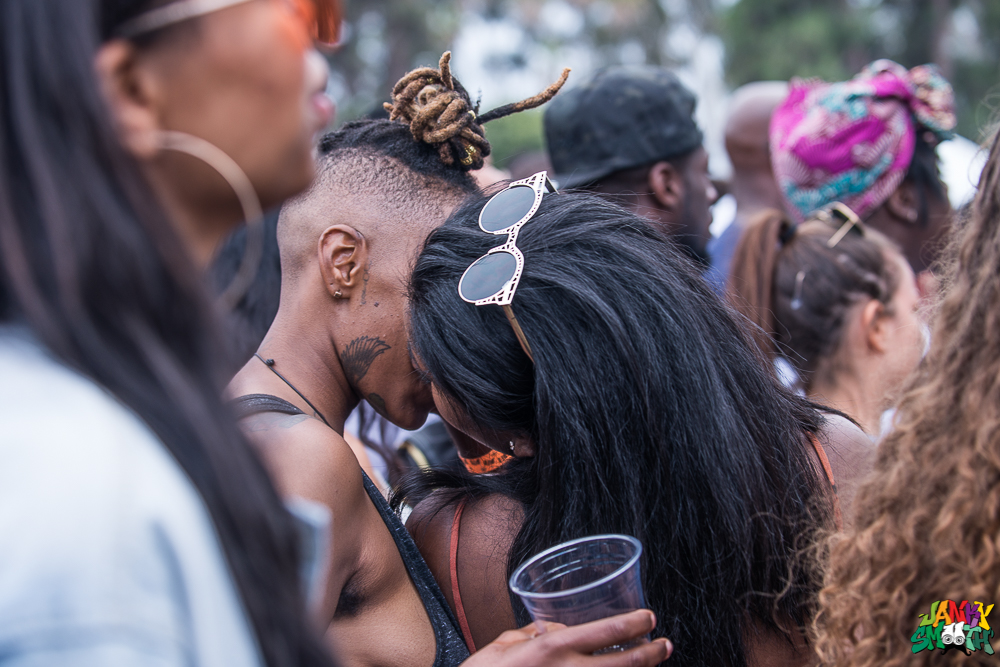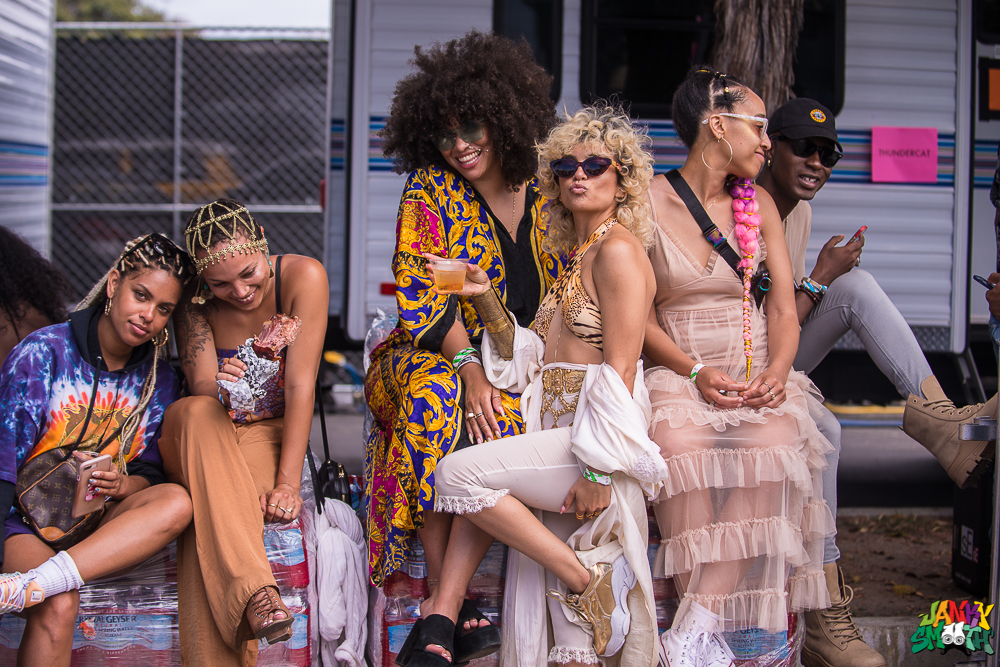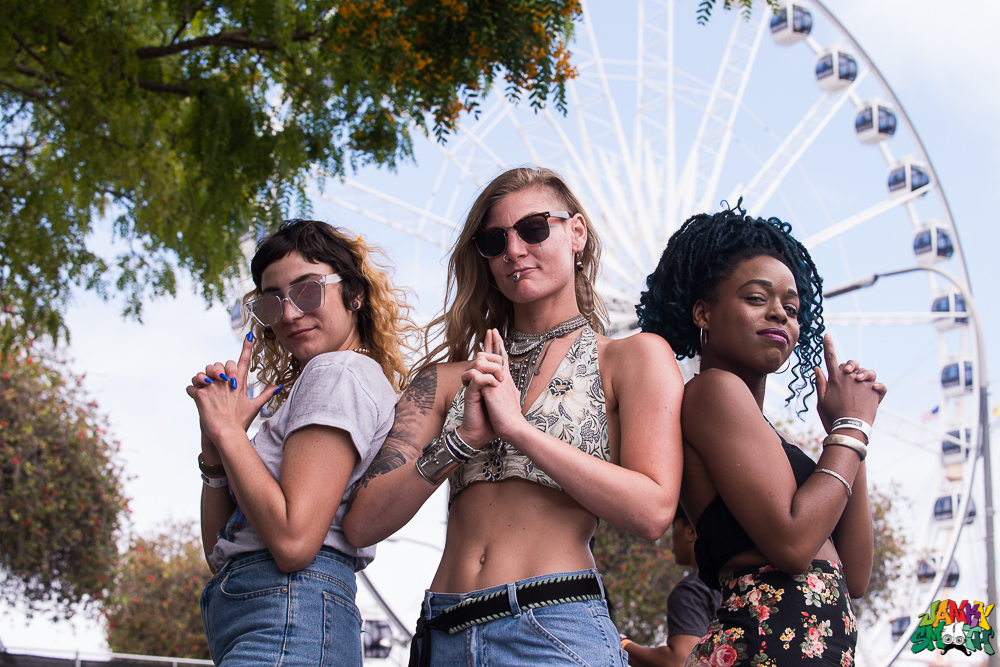 The morning and early afternoon was punctuated by performances from young and up-and-coming artists like NYC-based soul pop duo Lion Babe and the bold brass instrumentals of Brasstracks on the two side-by-side stages at the base of the Long Beach harbor ferris wheel. Later, artist Smino took the stage with a Chance The Rapper-esque hip hop/R&B blended style and Thundercat moved the crowd to his own set before re-appearing onstage with Erykah later in the evening.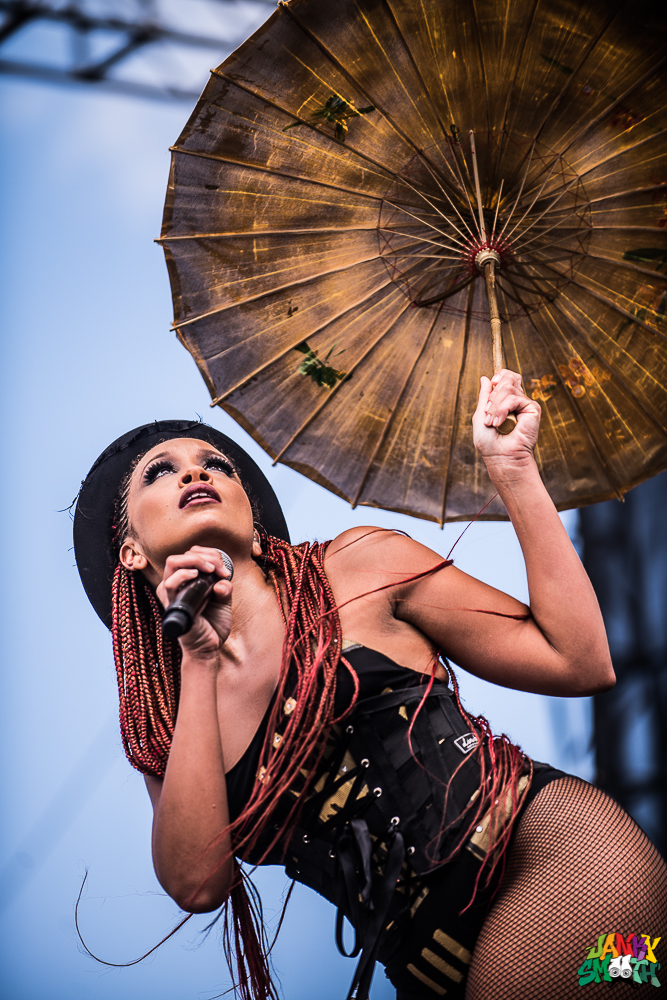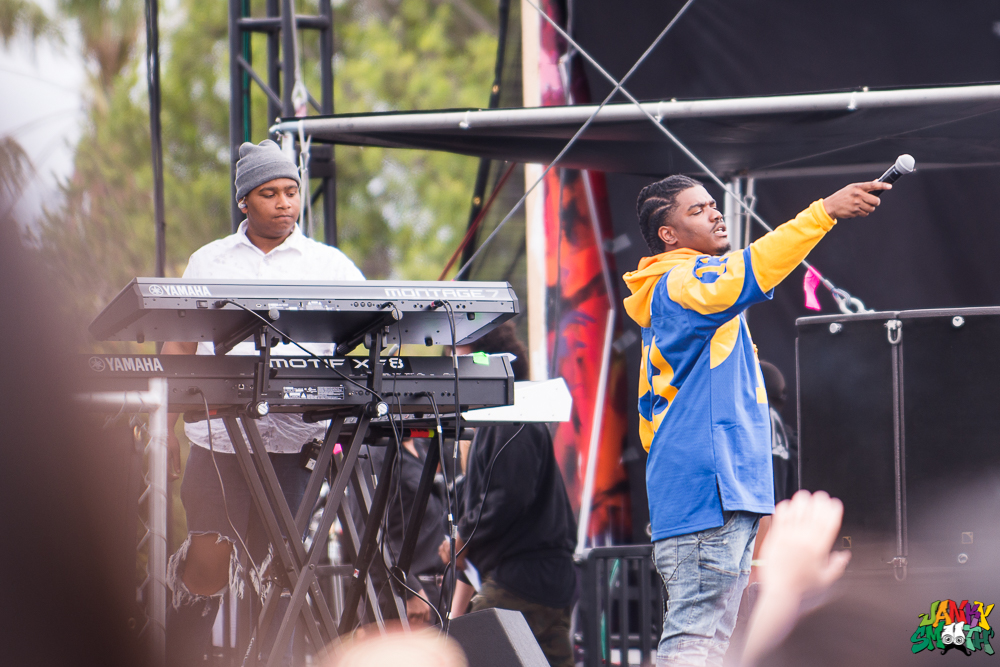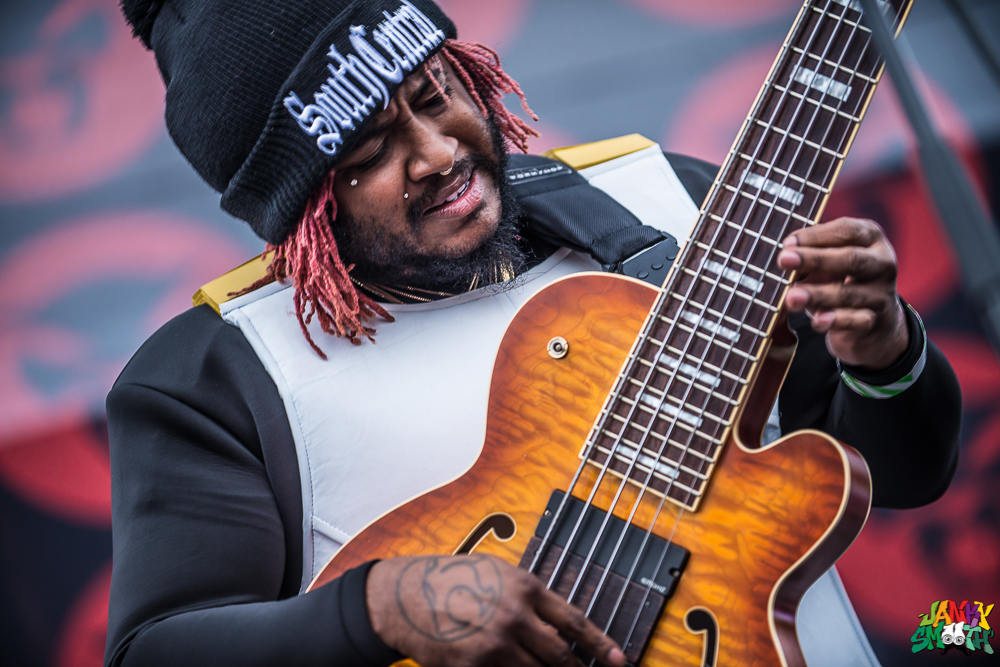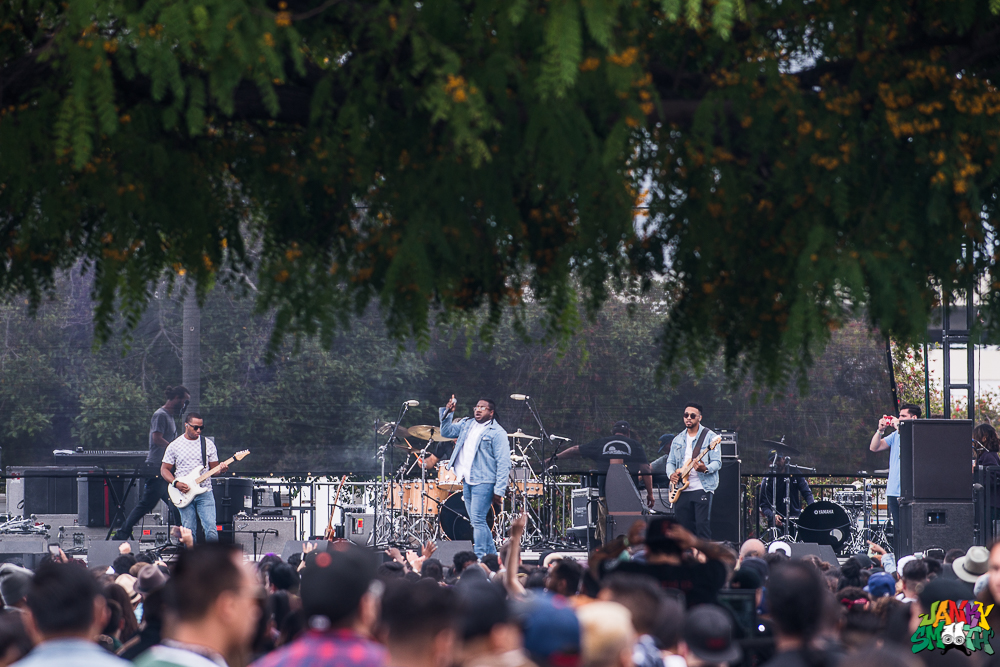 Unlike many other festivals, Smokin' Grooves kept the lineup moving along quickly with most of the newer and lesser known playing half-hour sets. The two smaller stages, fittingly titled the "Smokin'" stage and the "Groovin'" stage, were positioned right next to each other, allowing one artist to set up or tear down while the next act performed thus eliminating the stampede effect that is usually spurred after a set concludes as festival attendees rush en-masse to the next set on a different stage. The main stage, referred to as the 'Free Your Mind' stage, backed up to the waterfront so the crowd was almost surrounded on all sides by water.
This is where we swayed along to the intoxicating siren songs of Jhene Aiko and H.E.R. as well as performances from Anderson .Paak's project NxWorries and mainstream radio sweetheart Miguel. Also bringing life to the main stage was a performance by the entire ensemble of The Roots who brought out Busta Rhymes as a special guest, although he played only a few bars of a handful of songs. Still, any opportunity to see a legend in the flesh is appreciated and it was extra special because it was unanticipated.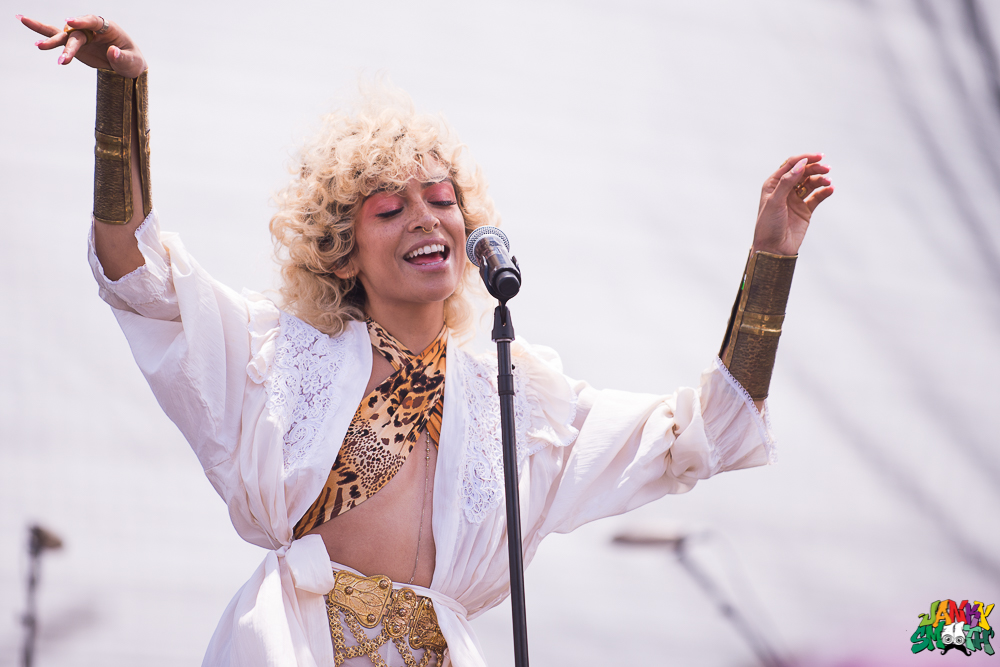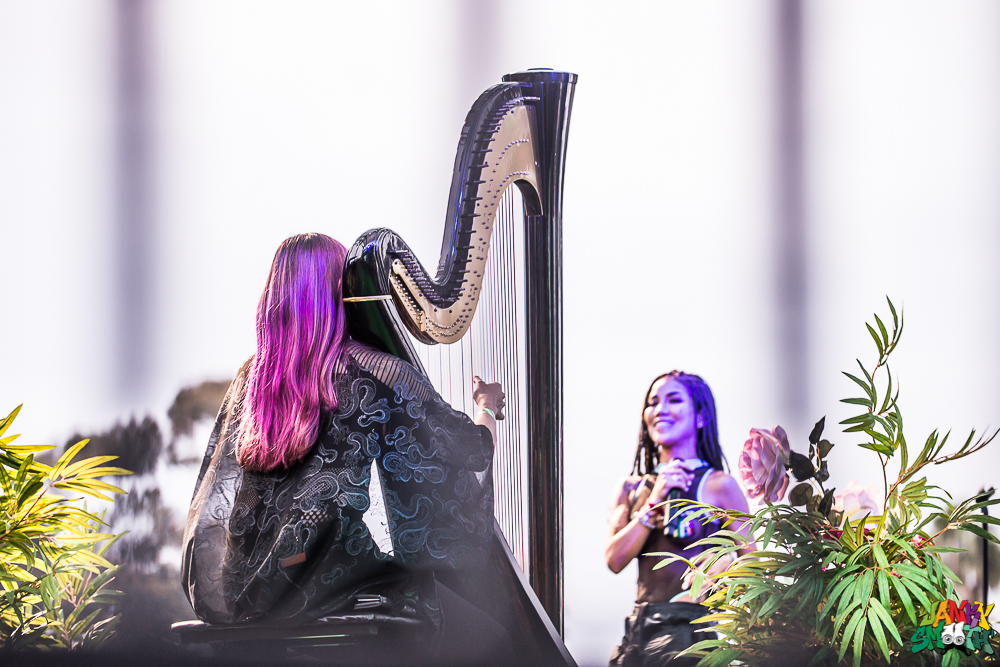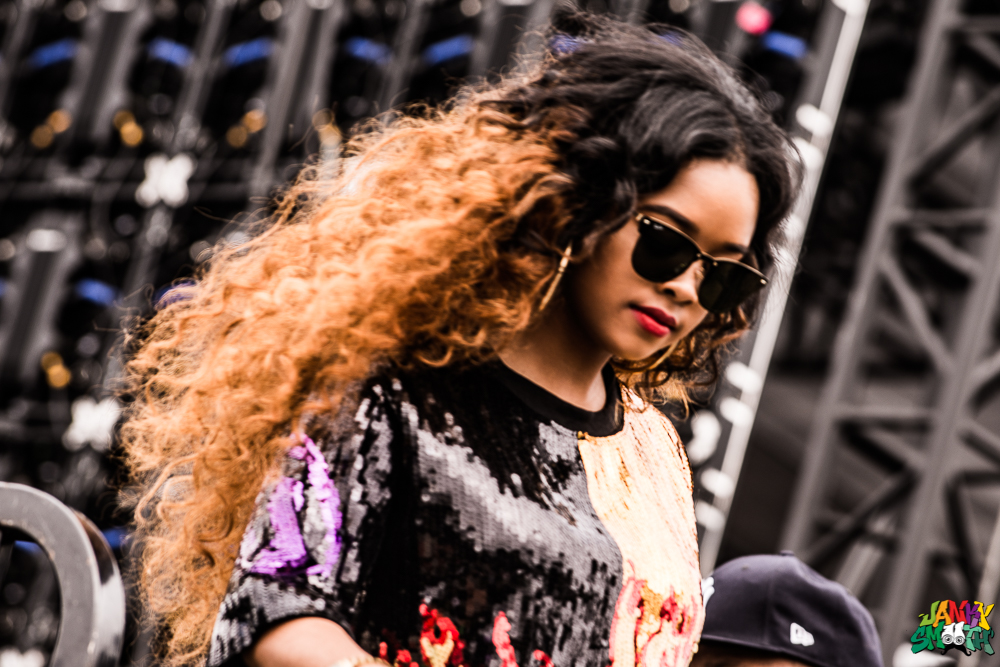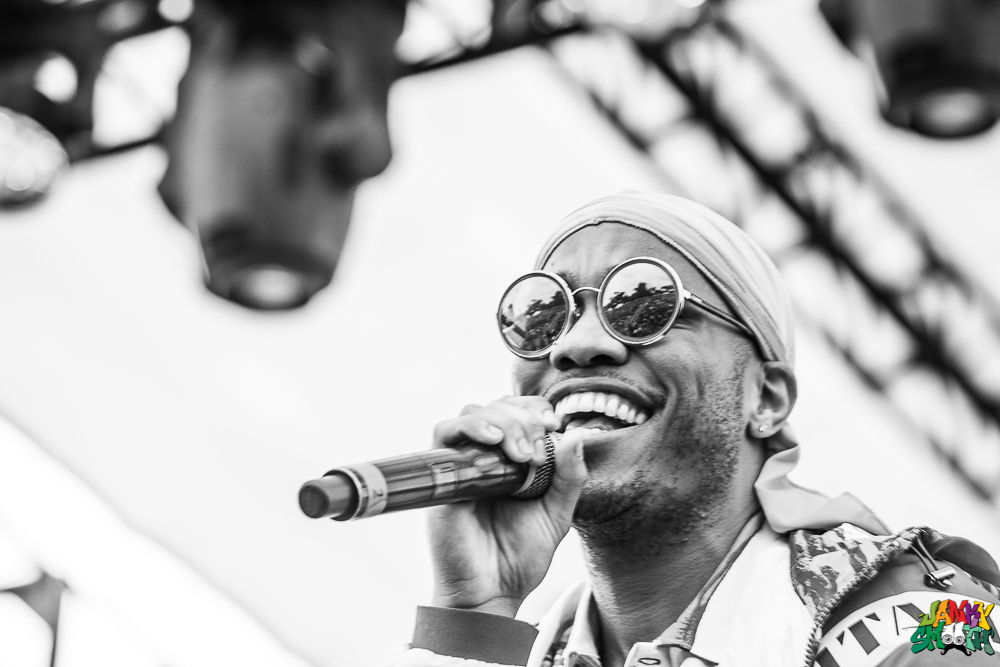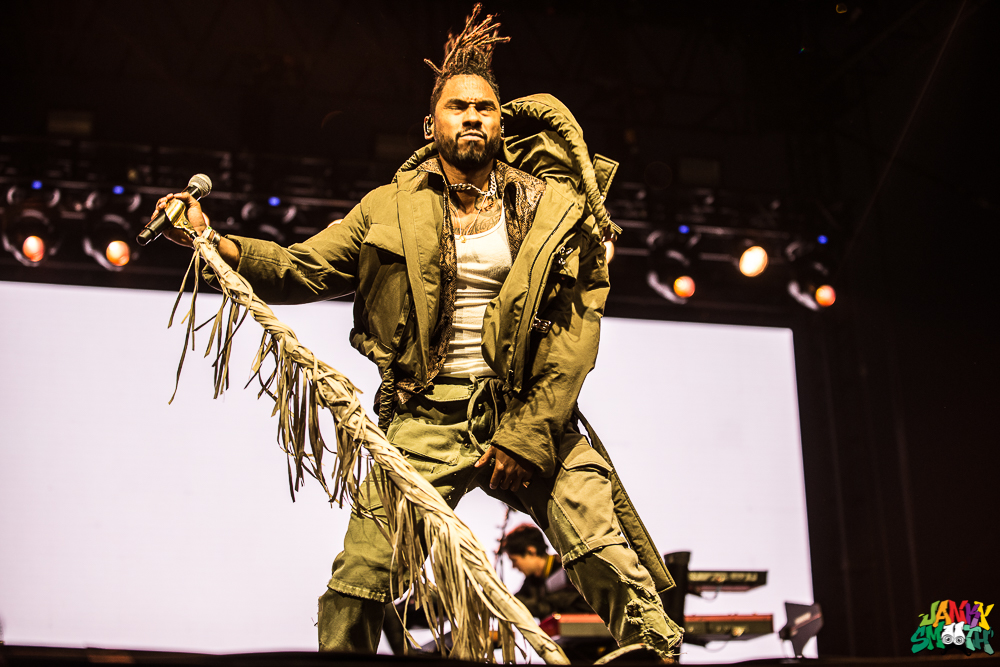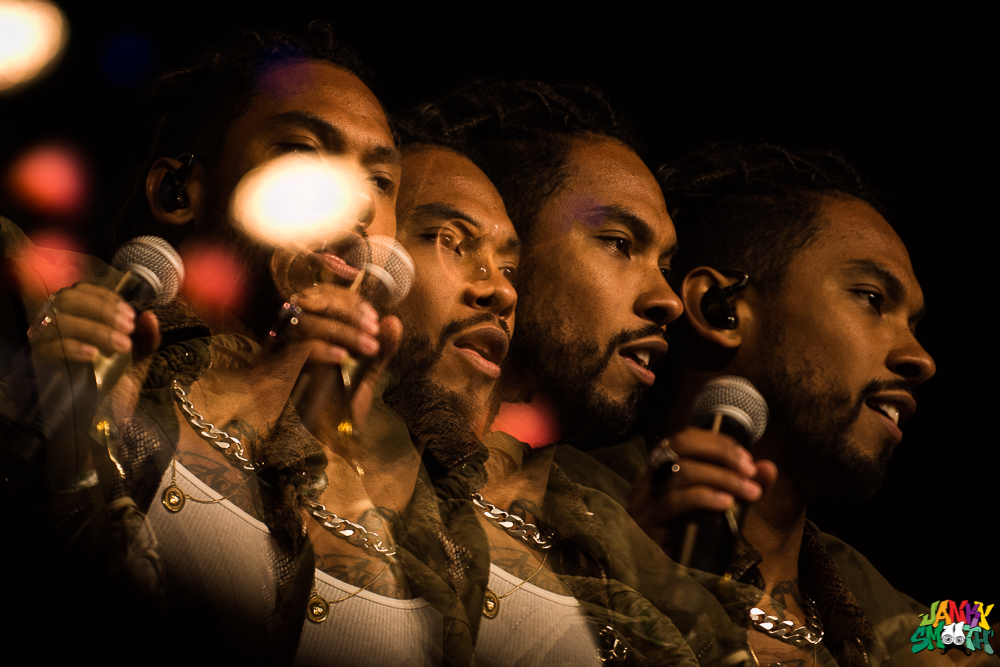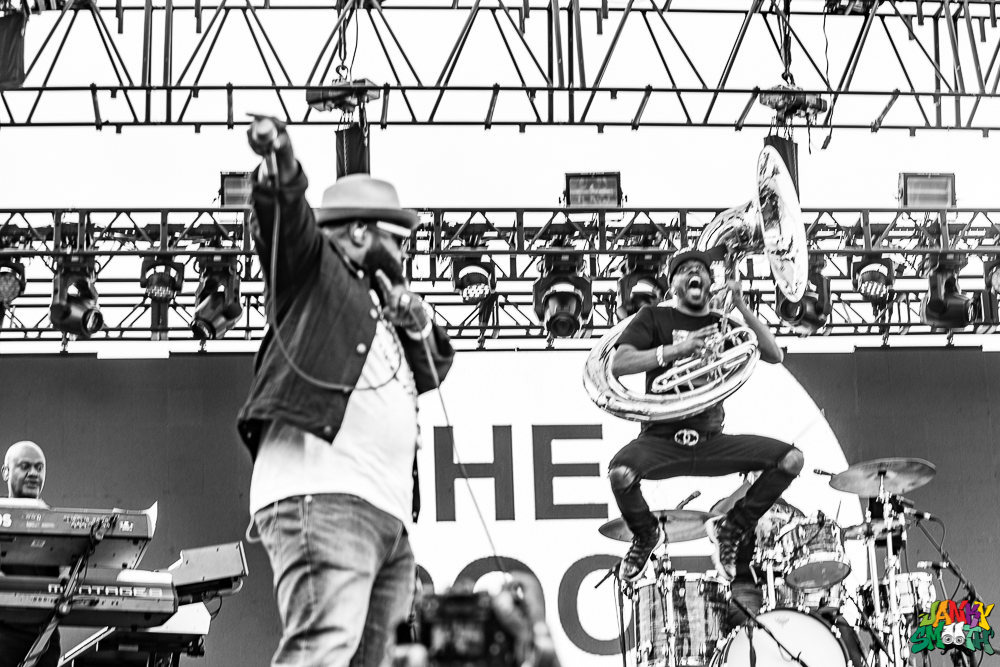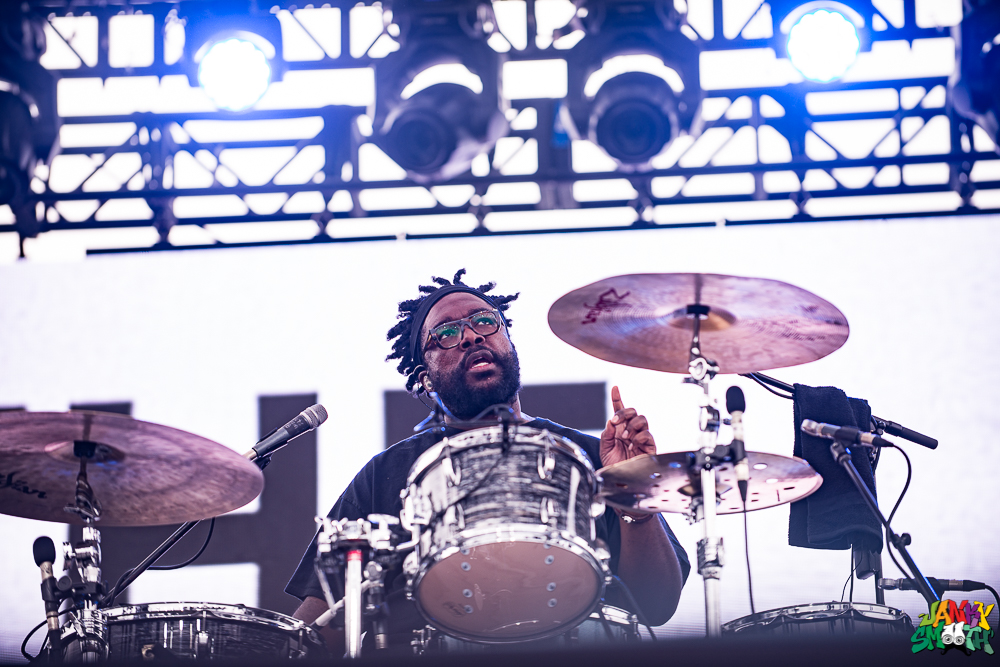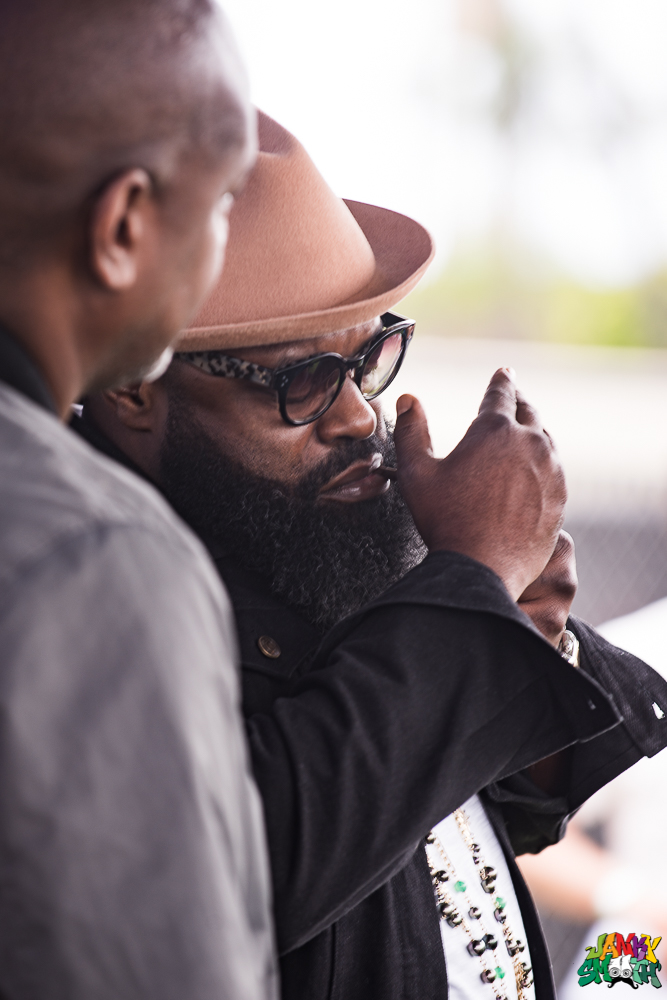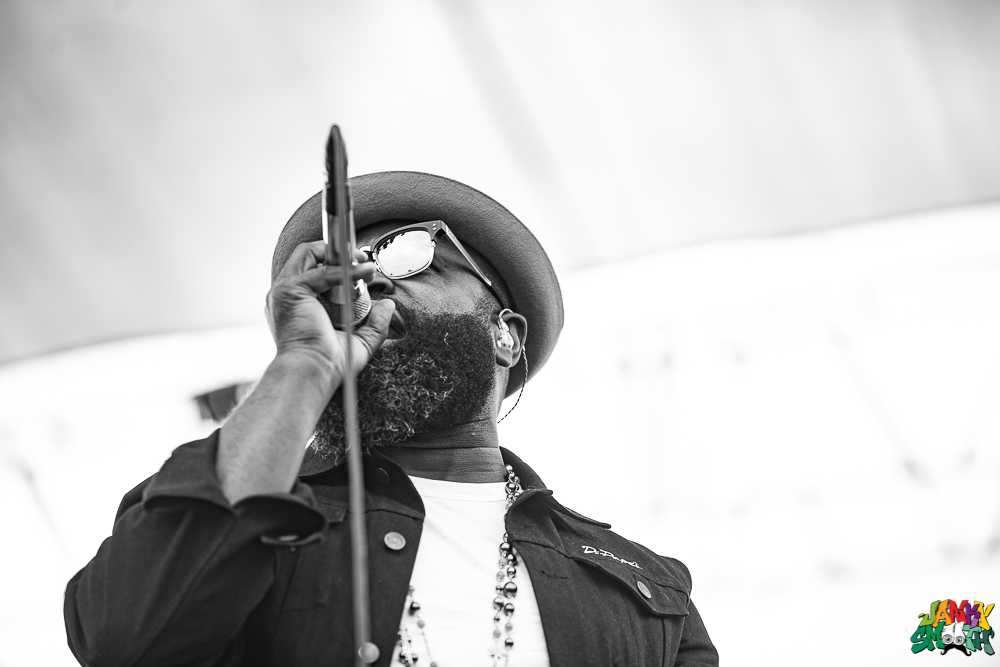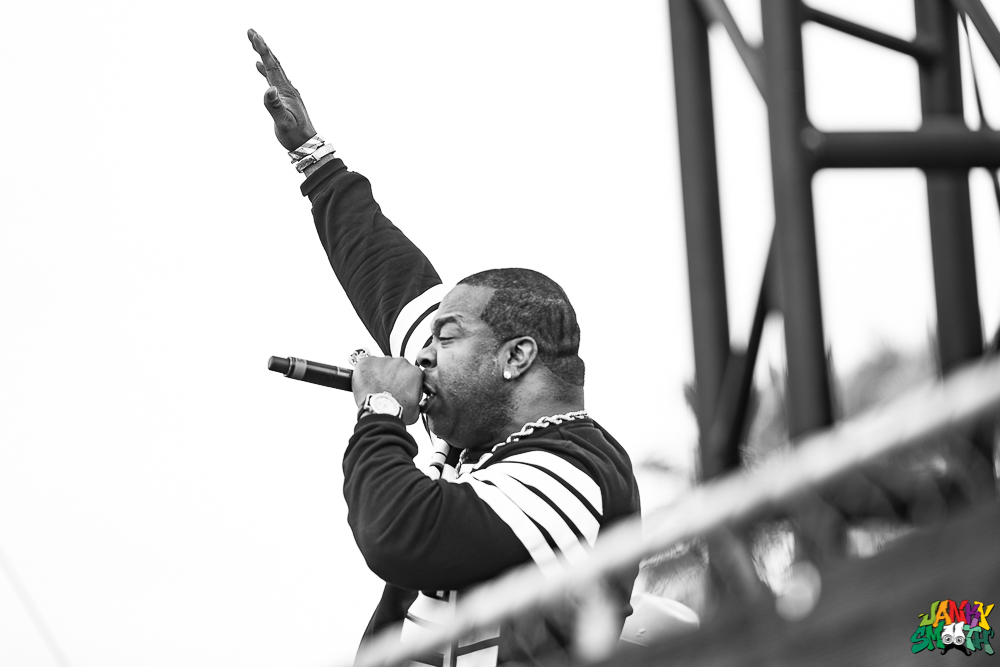 But The Roots weren't the only act to bring out a surprised guest. Back over on the "Groovin'" stage, Alina Baraz brought out Khalid to the delight of the assembled crowd who began to scream his name and rush towards the stage. Accompanying Alina and her pole dancers on the stage, the two sang a heartbreakingly beautiful duet. Of course there would be artists playing on the other stages but shortly before 10:00pm, we made our way back to the mainstage. In the darkness, the plumes of smoke rising from the crowd passed slowly through the beams of light cast from the stage like the ghosts of the Queen Mary as we waited for Erykah Badu to begin her set. Anything worth watching is worth waiting for and despite having waited since the mid 90's to see Erykah, I could certainly wait the 10 more minutes past her set time it took for her to come on stage. Erykah came out adorned in a Bonacapello hat, flowing robes and plenty of gold bling. Her presence commanded eyes while her performance (more akin to a worship service) commanded souls. Playing old favorites from her debut Baduizm, she poetically detailed her experiences with life, love, motherhood, fame and creativity. There were instances during her performance where the audience was so silently captivated that you could hear people breathing around you which is almost unheard of at an outdoor festival. We came to worship at Erykah's altar and after the conclusion, the audience turned to leave in reverent silence and awe.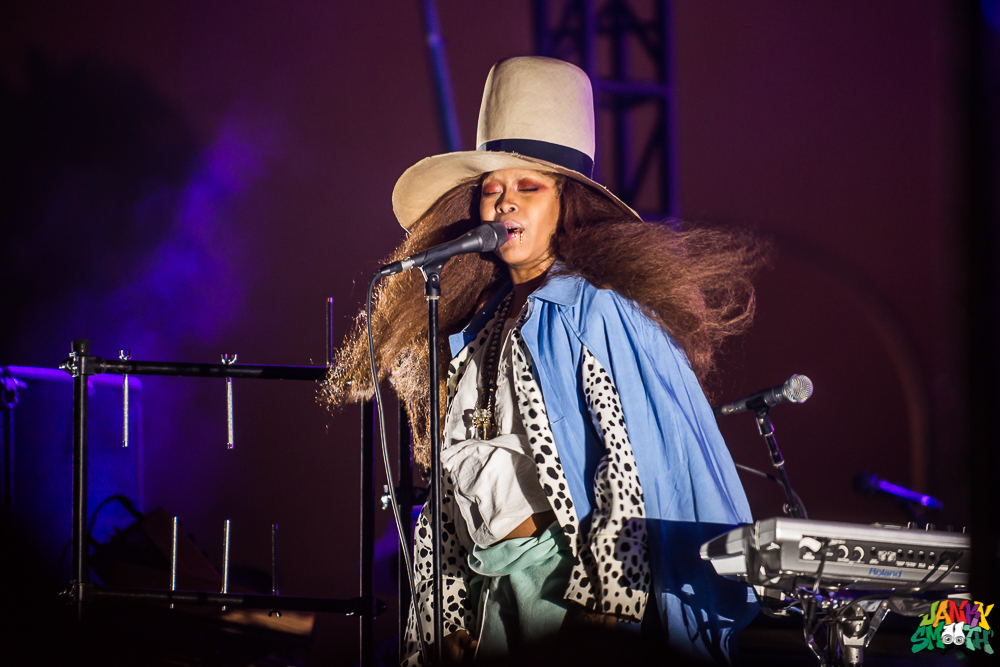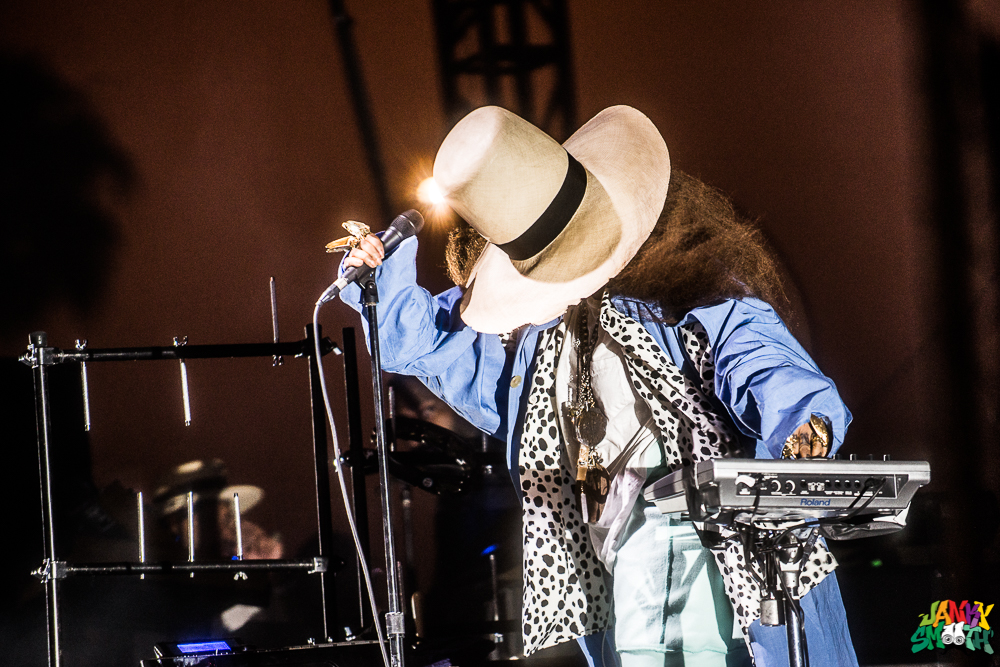 The wholesome and communal feeling of Smokin' Grooves is what will keep people coming back, despite a brief loss of control following the festival. As attendees filed out, both security and law enforcement clashed with exasperated people trying to find a way out while all observable exits remained cordoned off by wire fences. People began chanting to rush the fences and scatter into the parking lot in pandemonium. Not wanting any part of this, we made a speedy evacuation and ended up having to walk all the way down the waterline to the Long Beach aquarium to get a ride since the streets were blocked off. I'm not certain how the festival coordinators had planned on removing everyone from the festival grounds but it seemed poorly strategized. Nevertheless, this was a truly restorative and spiritual experience and we will certainly be there next year. Warm and embracive, this appreciative southern California R&B scene will be eager for more low-key and family-friendly festivals for which Smokin' Grooves has paved the way.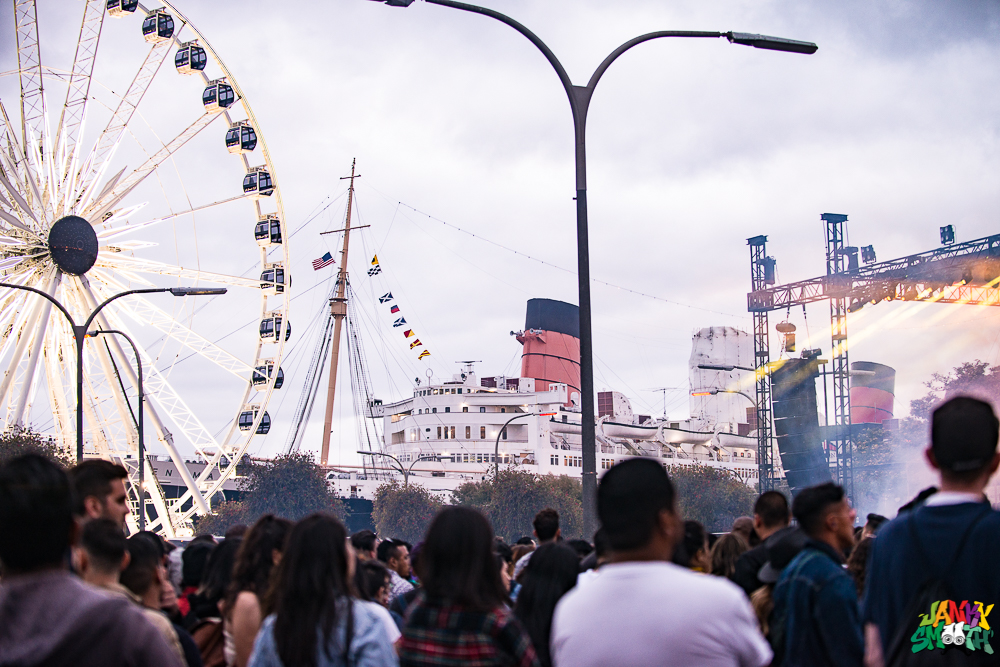 Words by: Aria Silva-Espinosa
Photos by: Jessica Moncrief