Year In Review: Top 10 Concerts of 2015 Rated by Contributors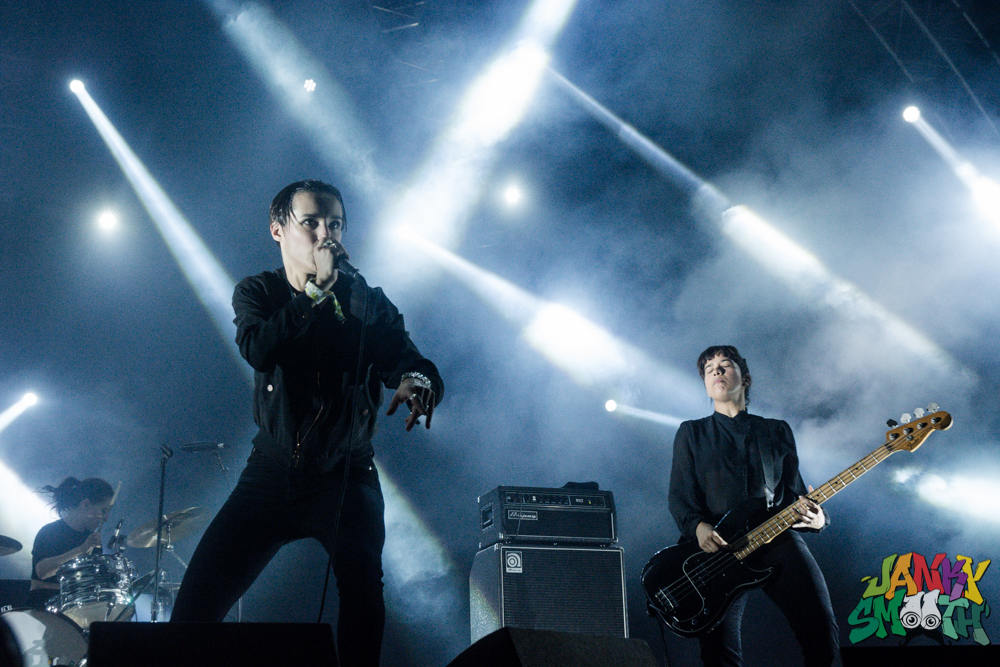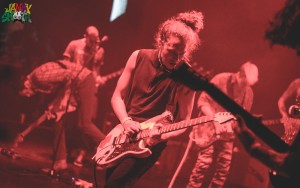 Since the beginning of time, mankind grabbed whatever it could find to tap out and amplify the rhythm in our souls.  From the most tribal roots of humanity, those rhythms brought us to our feet and inspired us into spastic soliloquies and baby making motions. Before the advent of the recording studio, there was only one way to hear music- LIVE.  For true music snobs and purists, if you can't do it live, you can't do it.  That is my segway into Janky Smooth's Top 10 Concerts of 2015.
Janky Smooth contributors attended 100's of shows this year.  Selecting the top 10 concerts of 2015 was quite a challenge.  Most of the concerts we attended were in Los Angeles so while new labels, venues and promoters are taking advantage of the music explosion taking place all over the globe, Los Angeles continues to be it's music capital.  I often complain about the low energy of concert attendees in the city of my birth and while a handful of bands have been skipping Los Angeles on their tour schedules for this reason and opt for Pomona or Orange County, there's no denying that if you hype up a Los Angeles crowd, you can hype up any crowd.
Top 10 Concerts of 2015
Brent Smith- Author: Top 10 Concerts of 2015
Ho99o9 EP Release Party at Mystery Box
Savages at The Roxy
Lydia Lunch at Teragram Ballroom
Fuzz and Birth Defects at The Roxy
Kim and the Created and Deap Vally at The Echo
Destruction Unit Record Release at Teragram Ballroom
The Replacements at The Palladium
L.A. Psych Fest at The Regent Theater and The Echo
Veronica Bianqui at Harvard and Stone
Le Butcherettes in store performance at Amoeba Records
Top Post: The Replacements- Alt Heads, Why The Palladium Sucks and Whole Foods Blues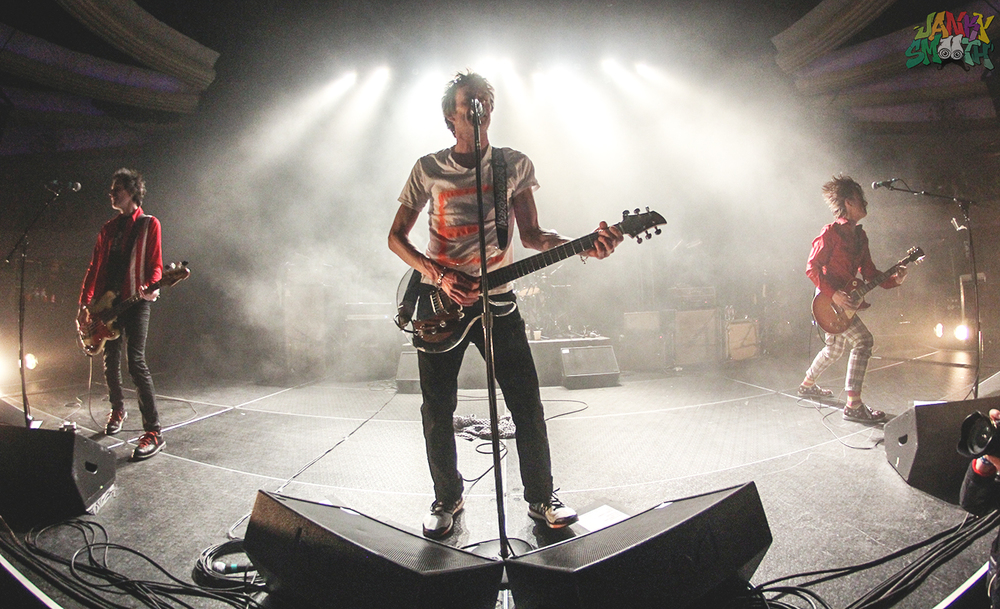 Taylor Wong- Photographer/Author: Top 10 Concerts of 2015
Every Ho99o9 Show
Dead Milkmen at The Troubadour
Beach Goth 4 at The Observatory
Punk Rock Bowling in Downtown Las Vegas
Beach Boys- Civic Arts Center Thousand Oaks
Band of Horses at The Observatory
FYF at Exposition Park/LA Sports Arena
Trash Talk, together Pangea and Rat King at The Echoplex
Desert Daze- Sunset Ranch Oasis, Mecca California
Burgerama 4 at The Observatory
Top Post: Beach Goth 4: The Party of the Year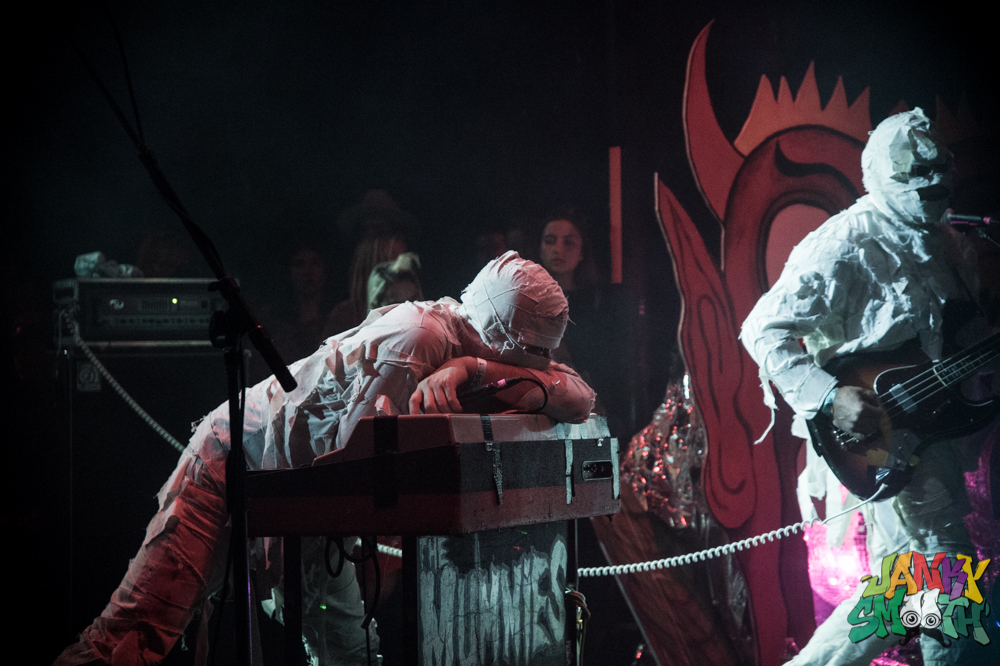 David Evanko- Photographer: Top 10 Concerts of 2015
Thee Oh Sees at Hotel Vegas SXSW
Ty Segall- Burgerama 4
Wand at The Echo
Ho99o9 EP Release Party at Mystery Box
Television at Teragram Ballroom
Fuzz at The Continental Room
Feels at Burger a go go
Corners at The Echoplex
Drinks at The Echo
Warpaint at Desert Daze
Top Post: Ho99o9 EP Release Party at The Mystery Box- An Initiation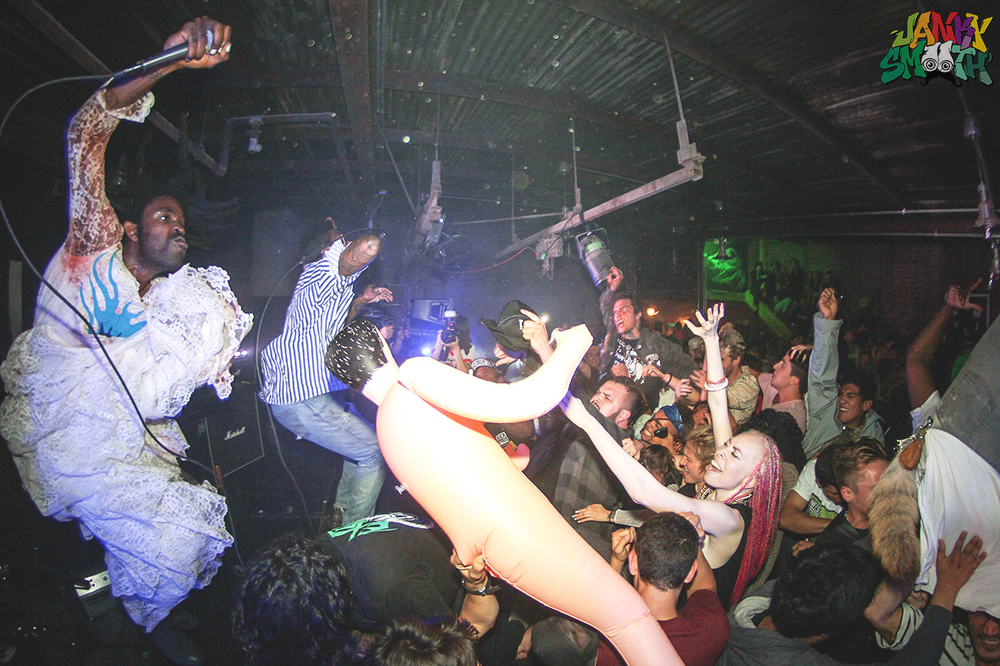 Travis Moore- Videographer: Top 10 Concerts of 2015
Desert Daze 2015 at Sunset Ranch Oasis
Kim and The Created and Deap Vally at The Echo
Retox at Runaway Fest
No Parents at Beach Goth 4
Mr Elevator and the Brain Hotel at Beach Goth 4
Chicano Batman at Coachella
Birth Defects at Summer Fest/The Satellite
Santoros at Echo Park Rising
Run the Jewels at Coachella
Aquabats at Beach Goth 4
Top Post: Dazed in the Daylight-Desert Daze Video Recap (part 1)

Jai Chebaia- Author: Top 10 Concerts of 2015
Cherry Glazerr/Slow Hollows/N0-Fi/Honeydrip at "Spencer's Birthday Party"
Tame Impala at Hollywood Forever Cemetary
Unknown Mortal Orchestra at FYF
Savages at FYF
Shannon and the Clams at El Rey Theater
Meatbodies at The Echo
SXSW
Desert Daze at Sunset Ranch Oasis
Broncho at The Teragram Ballroom
Ty Segall and Feels acoustic set at The Smell
Top Post: Tame Impala- Tie Die in the Sky at Hollywood Forever Cemetery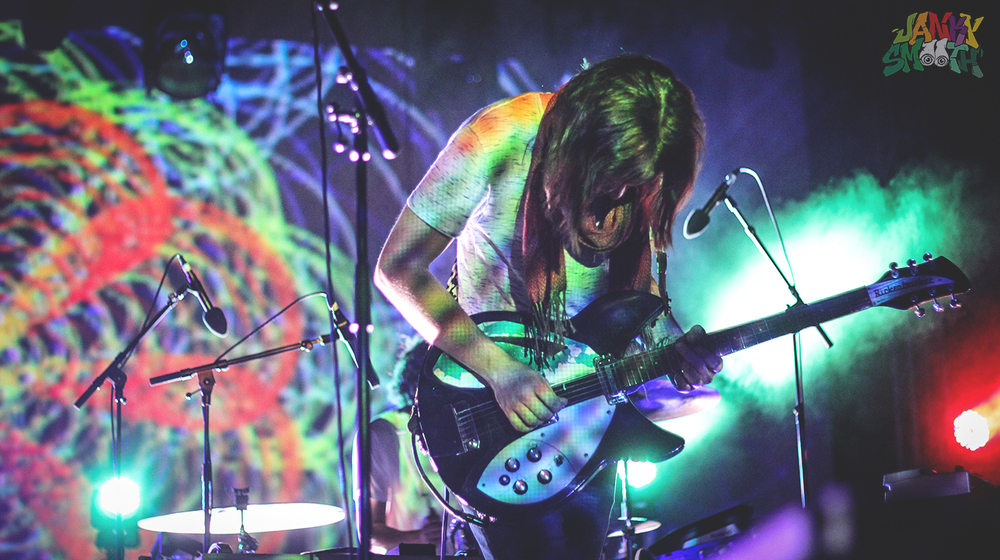 Julien Kelly- Photographer: Top 10 Concerts of 2015
FIDLAR record release show at Amoeba Records
Ty Segall and Feels acoustic set at The Smell
Shannon and the Clams at El Rey Theater
Fuzz at The Smell
Chastity Belt/Meat Market/Guantanamo Baywatch at The Smell
Burgerama 4 at The Observatory
Desert Daze at Sunset Ranch Oasis
Meatbodies at The Echo
Mr Elevator and the Brain Hotel at The Troubadour
Jacco Gardner/Mild High Club at The Echo
Top Post: Meatbodies Lay Waste to The Echo with Spectacular Theatrics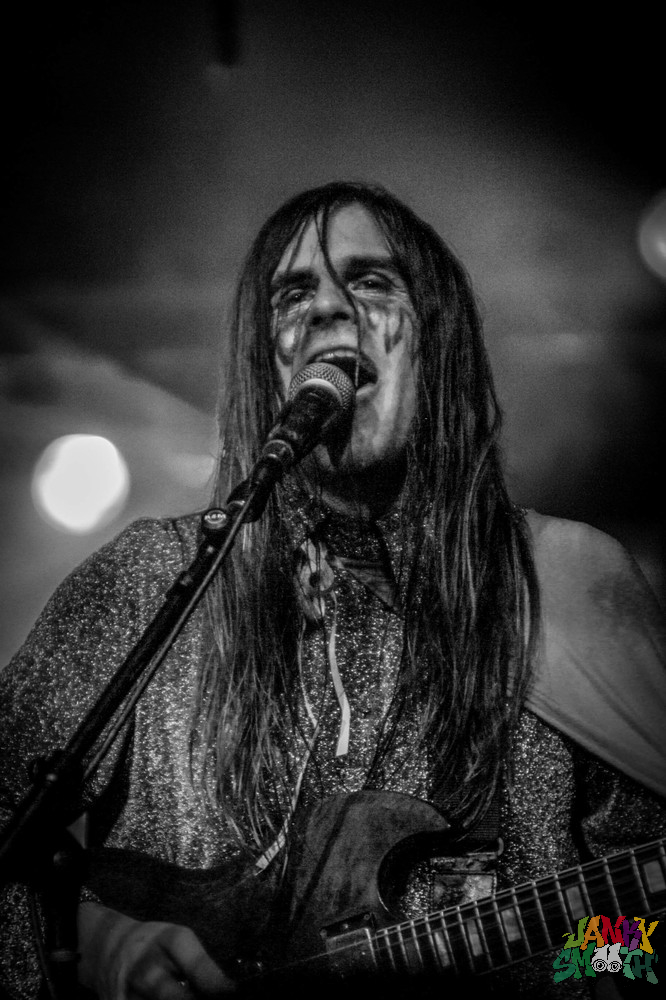 Lawrence Rengert- Author: Top 10 Concerts of 2015
Little Big Here at Folk Steady, Ojai
Guy Blakeslee at Good Time Davey Waynes
Mike Blanchard and the Californios at Twang and Bang X Fest, San Luis Obispo
Jonathan Richman at The Monday Club, San Luis Obispo
The Miseries at Garage Bar
Blake Mills at Tolhuistuin in Amsterdam
Melvins acoustic set at Permanent Records
Dan Deacon at Tolhuistuin in Amsterdam
Little Wings at Pehrspace
Goldy at Velvet Jones in Santa Barbara
Top Post- "It's Important to be Sincere" Jonathan Richman at The Monday Club
Justin Cornwall-Author: Top Concerts of 2015
Sufjan Stevens at Dorothy Chandler Pavilion
Caribou at Pappy and Harriet's
RATATAT at The Mayan
Foo Fighters for Grohl's birthday at The Forum
Robert DeLong at CRSSD fest San Diego
Tod Terje at Masonic Lodge at Hollywood Forever Cemetary
Mac Demarco at FYF
Skrillex at L.A. Coliseum
Of Montreal and Diane Coffee at The Regent Theater
Death Cab for Cutie at The Hollywood Bowl
Top Post: Caribou Does NOT Push Play at The Fonda Theater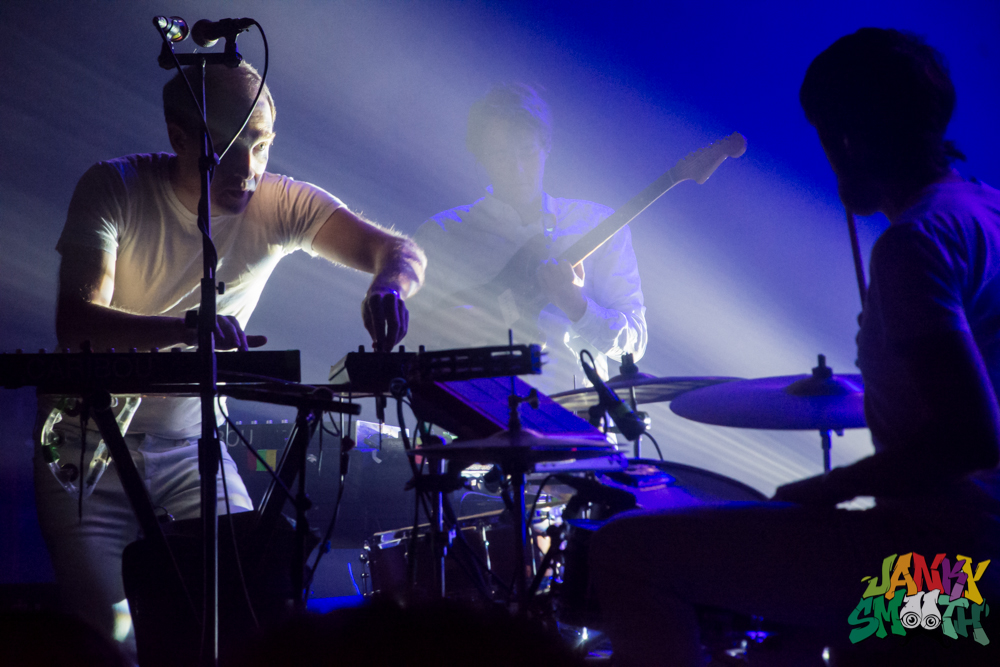 Paige Vreede- Author: Top 10 Concerts of 2015
FIDLAR/Dune Rats- Halloween Show at The Regent Theater
Built to Spill at The Troubadour
Shannon and the Clams at The Griffin
Twin Peaks at some sketchy Downtown LA Warehouse
Corners at The Echoplex
War on Drugs at The Hollywood Bowl
Beach Party and The Buttertones at The Echoplex
La Luz at The Echoplex
Sad Girl and Colleen Green at Atwater Village Warehouse party
Beach Goth 4 at The Observatory
Top Post: FIDLAR Put Razor Blades in my Candy at the Regent Theater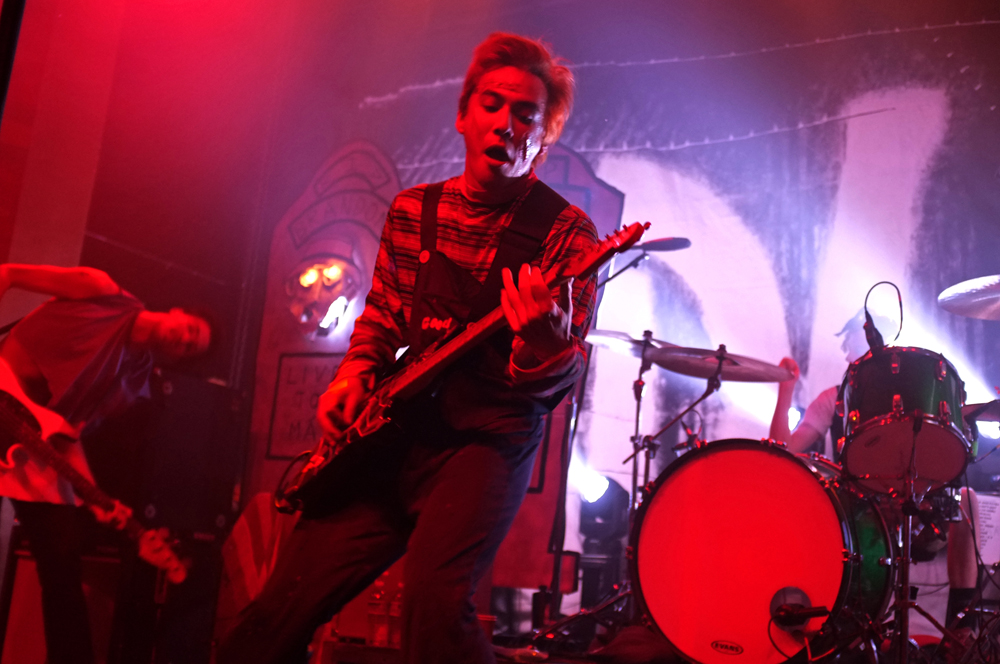 Danny Baraz- Publisher/Author: Top 10 Concerts of 2015
Gogol Bordello Gypsy Punks 10 Year Anniversary at The Wiltern
Ho99o9, Mykki Blanco at The Church of Fun
Beach Goth 4 at The Observatory
Riot Fest Chicago
Fuzz, Thee Oh Sees, Wand at The Teragram Ballroom
Tame Impala at Hollywood Forever Cemetery
L7 reunion show at The Echo
Trash Talk, together Pangea and Ratking at The Echoplex
Joey Bada$$ at The Belasco Theater
The Flesheaters and Skating Polly at The Echoplex
Top Post: Ho99o9 Recruit YOUR Children to their Death Kult at The Church of Fun