Take This: Beach Goth Ticket Giveaway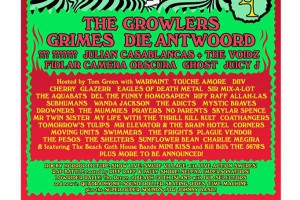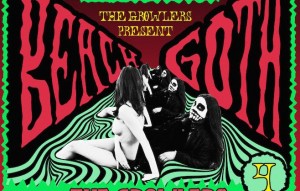 Now for the 4th year in a row, Southern California native band, The Growlers are throwing their masquerade influenced music festival at The Observatory in Orange County on Oct 24th and 25th. Everyone on the internet collectively orgasmed upon announcement of that line-up. The Growlers are set to headline both days in a line up that includes Parliament Funkadelic, Die Antwoord, Grimes, Julian Casablancas and the Voidz, FIDLAR, The Mummies, Subhumans, The Adicts and Eagles of Death Metal, just to name a few. Shenanigans include a Live Smurf Village, The 5678's from Kill Bill, a rap battle hosted by Riff Raff and Pauly Shore and Selena Impersonators. Fucking epic.
Janky Smooth is giving away two weekend passes to one winner. You can enter our Beach Goth Ticket Giveaway or you can:
Contest Rules:
Follow us on Facebook, Instagram and Twitter.
Share and Retweet our Beach Goth Ticket Giveaway posts
Leave a comment on this post telling us who you are most excited to see and why.
Winner will be announced on Monday, October 19th at 11am pacific.
past coverage of some of the performers:
A Seminal Performance by The Growlers on Valentines Day
Warpaint and The Garden Mesmerize at YAAAASS! Festival
Julian Casablancas Secret Show for TIDAL at The Dragonfly
Reverend Horton Heat and The Adicts at The Observatory
Corners puts Cosmonauts To Test As Headliner at Part Time Punks
A Night at the Museum with Cherry Glazerr and White Fence
Ho99o9 EP Release Party at The Mystery Box w/ No Parents
An Interview with Zac Carper from FIDLAR
Video Archive: FIDLAR Playing Cheap Beer LIVE at The Observatory from Jan 22nd 2013
King Tuff and The Shrine in Venice for Redbull Sound Select
Allah-Las in La La Land: A cold, rainy night and warm vibes inside The El Rey Theater