Sex Cells' Divine Ball At El Rey: The Filthiest People Alive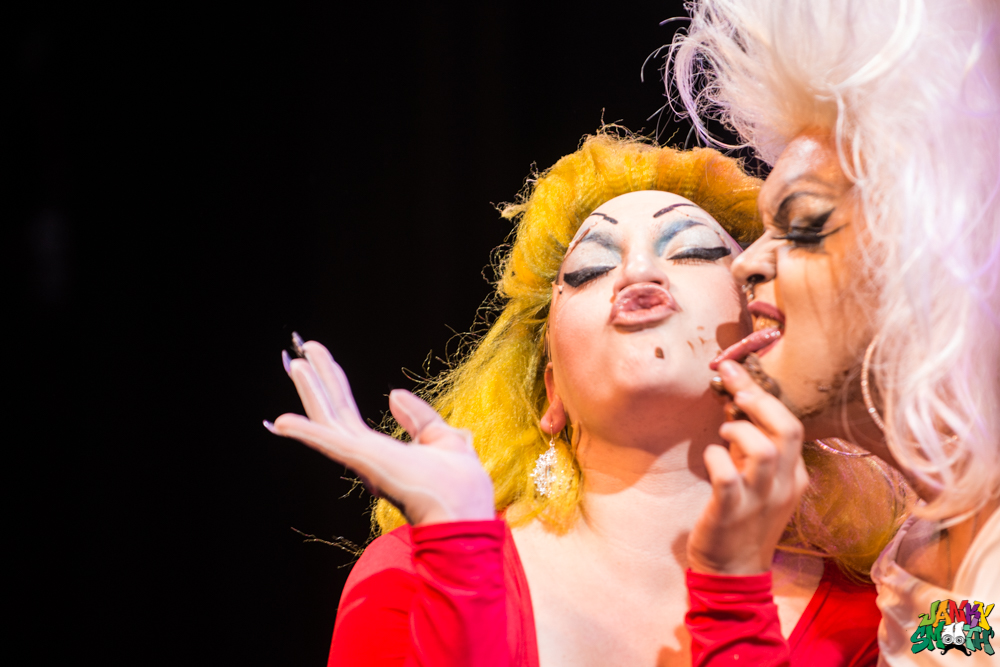 March's trifecta of queerdom was capped off with Lethal Amount's Sex Cells: Divine Ball. Honoring the muse of filth-master John Waters, Divine's spirit was the night's belle of the ball and men and women came out in droves and drag to enter the look-alike contest to win $500 dollars cash, a crown, the public's adoration, and perhaps the most tempting prize: a mouth chock-full of nutty dog turds.
I love John Waters, as a writer, filmmaker, personality, and a man. He changed culture and opened up new rooms in the house of cinema. Before him, people didn't know shock could be so funny and engaging as these shitty, cheap movies featuring Harris Glen Milstead aka Divine. You couldn't believe what came out of her mouth: the wit, the vulgarity, the casual sin, it was a revelation to the young and hip. You also couldn't believe what came in her mouth, whether it be her son's cock in an unsimulated incestuous blowjob scene in Pink Flamingos or a real, fresh, steamy dog shit in the same movie. Audiences laughed because their nervous systems were too confused to react any way else, then once the film was through, people couldn't stop talking to each other after the screening, something you never see happen anymore.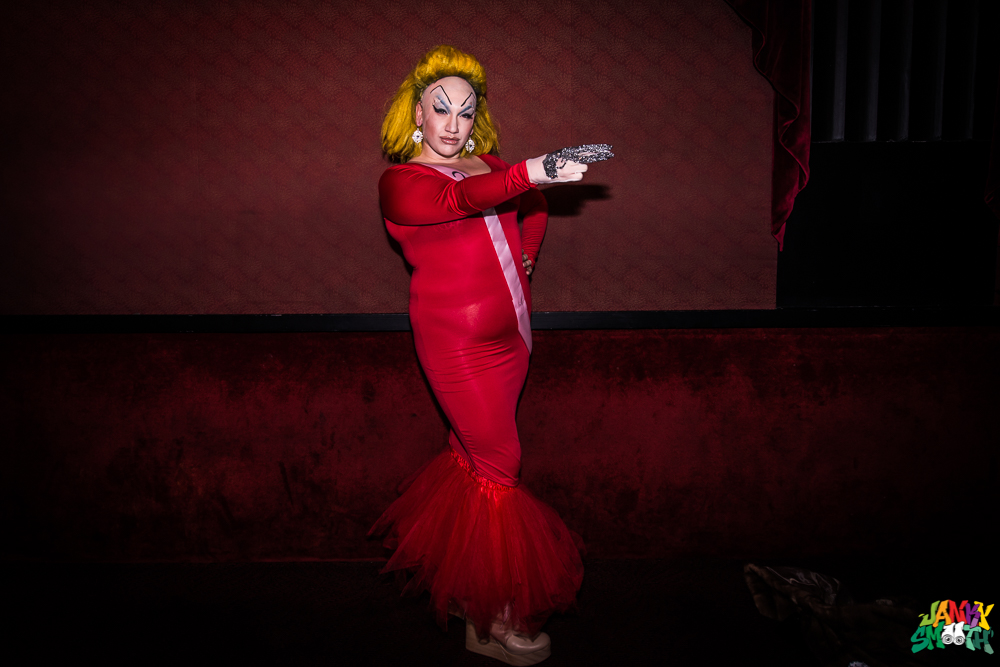 Any chance to celebrate the cinema of John Waters is a chance I'll take and it just so happens that this was my introduction to the monthly institution that is: Sex Cells. I've seen the pictures and heard the hype but until you go there and step into the mix for yourself, you'll never understand the real thing. Sans the men's bathroom, it's not a sex party so much as a fun, pandemonium palace. People just don't fuck around like they used to, I guess.
I arrived early, while Danny "Lethal" Fuentes was spinning songs like "Money, Success, Fame, Glamour" by Felix Da Housecat and "I'm So Beautiful" by Divine, who's music career has long been overshadowed by her film legacy. She was actually a huge draw, touring gay bars around the country.
As hordes of hungry whores came trotting into El Rey, the dance floor began filling up with these denizens rubbing up ever so closer to us, till we fused into one queer, ungendered, drag-mass of glitter-guts. Eventually, Orange County's Plasmic took the stage. She's a one-woman, new wave, punk rock, living glamour doll. Wearing pink from head to toe, Plasmic's music was the perfect balance of aggressive and cute; ballsy and effeminate.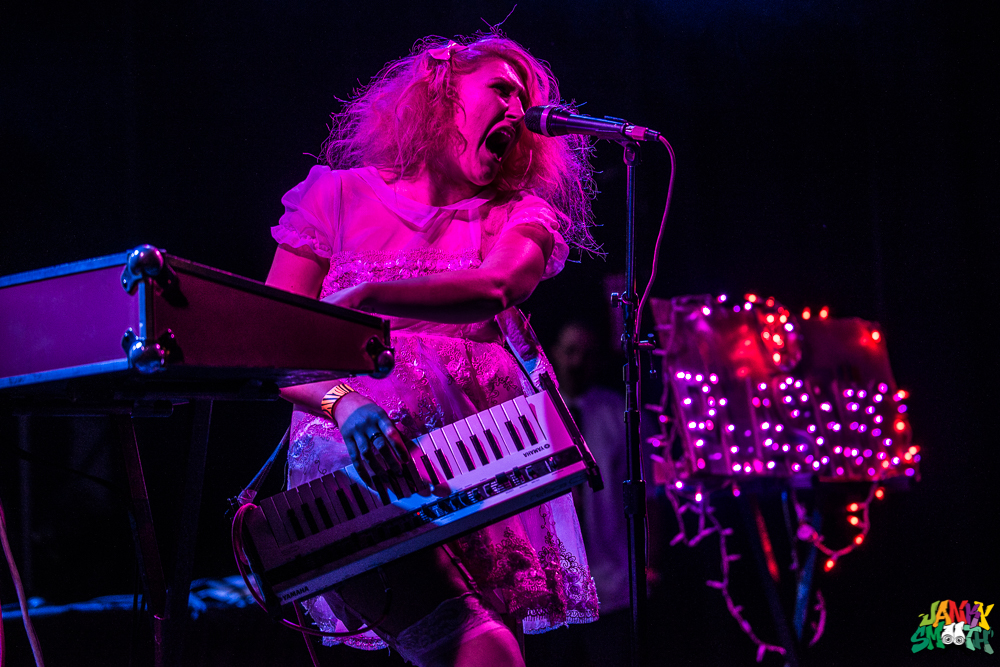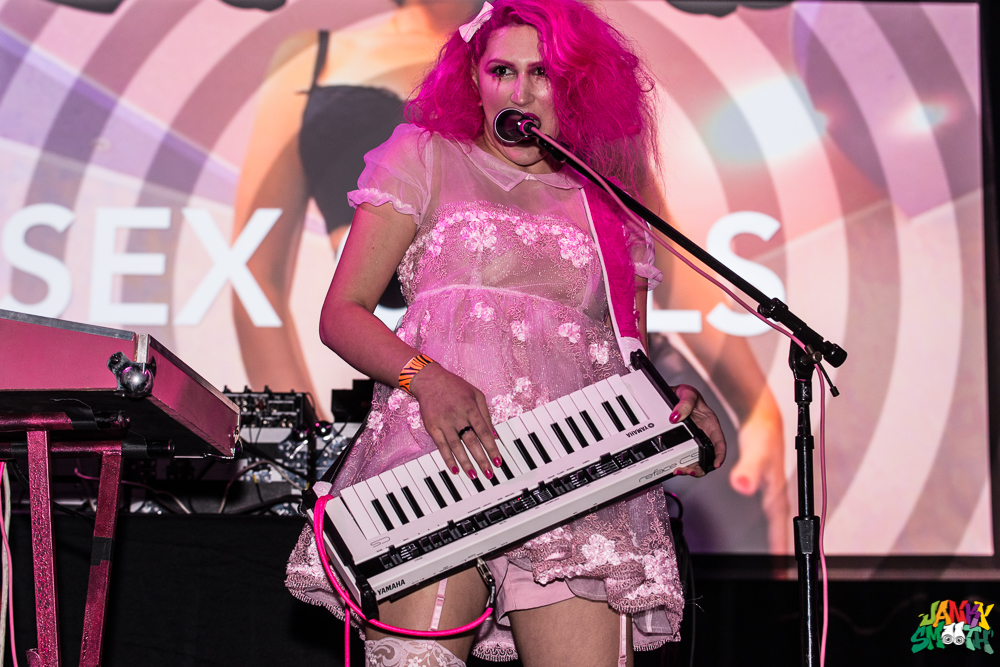 After her set and a bit more dancing, it was time for the night's main event, a look-alike contest in which $500 dollars would be awarded to the most divine Divine. The judge's panel was comprised of Mink Stole, who acted in every John Waters film, Traci Lords, Linda Ramone, and Divine Official (on Instagram). There were imitators, fakers, and people who truly lived filth and so, the judges deliberated with fierce intensity. I truly didn't know who would take the prize. After strutting on stage to introduce themselves, the Divines were whittled down to ten for a question and answer segment which featured one Divine injecting glamour into her veins and another beer-bonging God knows what at the hands of Danny Fuentes. The ten were whittled down to four where the final test would take place: They would have to share two plates of dog shit, no not real feces, save that for the GG Allin Edition of Sex Cells… this was probably fudge but it got in between every crevice of their teeth and all over their face like dog shit would and should in a fecal feeding frenzy. At the end, the winner was clear, she had looked most like Divine the whole night, drawing eyeballs from everyone who wanted to take a picture of and with her.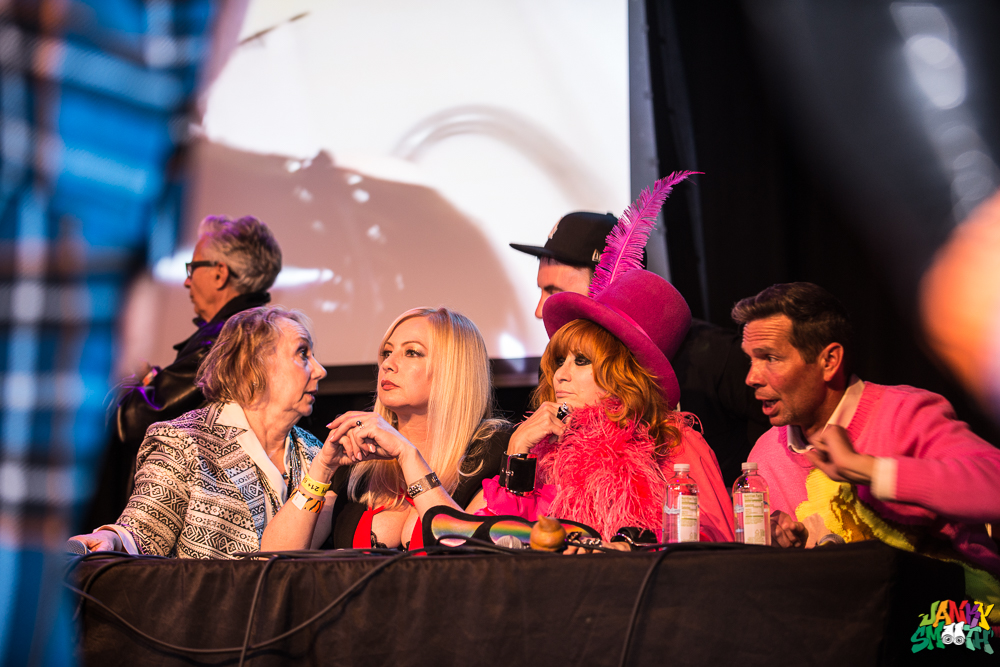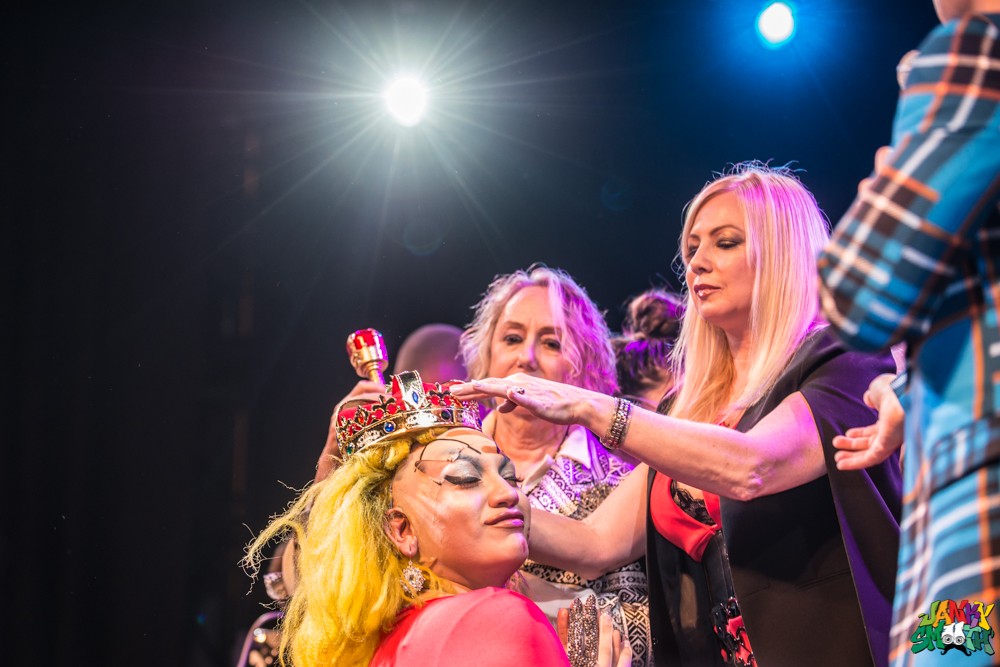 I definitely intend to go back to Sex Cells but before then, Lethal Amounts has already announced a slew of great events from the return on Pure Trash at El Cid with Sylvain Sylvain or their Moz Vegan Brunch at the same venue. Also keep an eye out for their Christian Death documentary coming soon.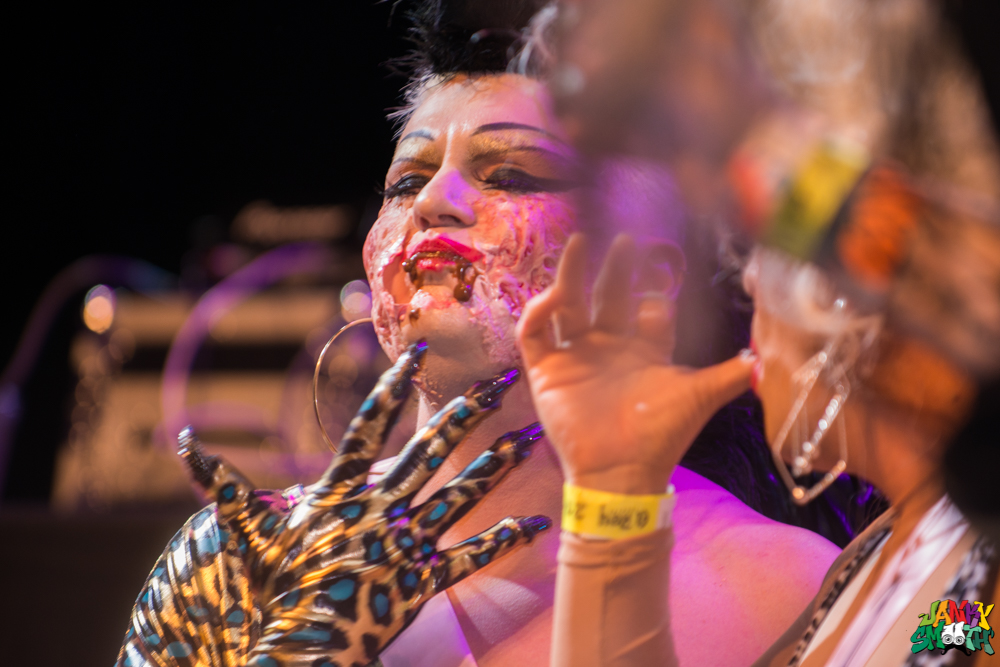 Words by: Rob Shepyer
Photos by: Jessica Moncrief