Spring Break Can't Last Forever: Riff Raff At Los Globos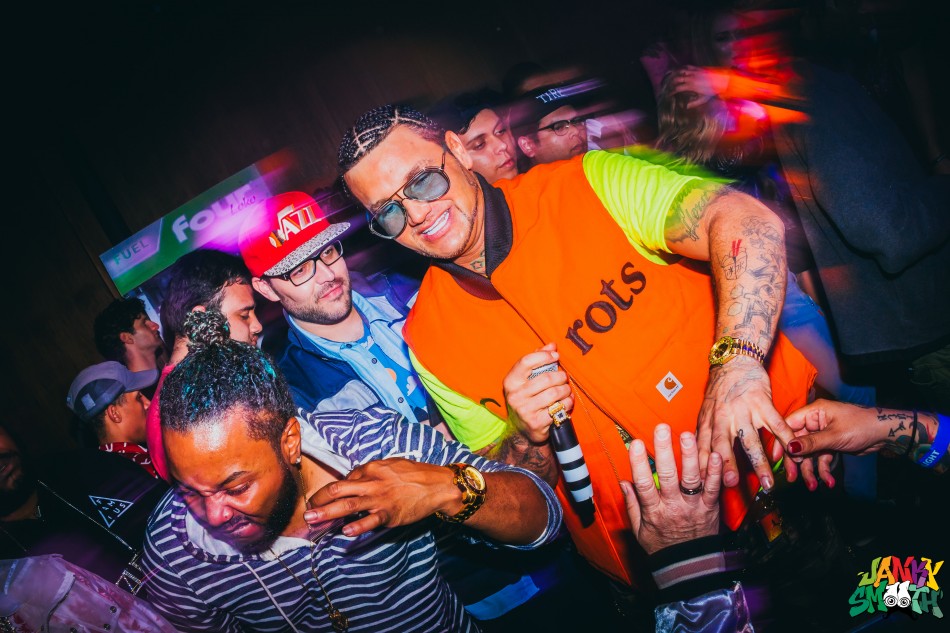 It's something about the impulsive "Spring Break Forever" mentality that carries this fitting sponsorship between the Four Loko brand and Riff Raff's highly stylized personal brand. For those who haven't had the misfortune of a lengthy relationship with the canned malt liquor beverage, to try to offer an explanation of the Four Loko Experience might prove difficult in an objective light. When I was a senior in high school, Four Loko was available for $2.50 a can and to this day, I have never been as drunk in my life as I could get off ¾ of a Blue Raspberry-ish flavored drink. Lovingly referred to as "blackout in a can" on the ever-trustworthy Urban Dictionary, the beverage's original recipe was banned in a number of states due to the severe health risks it posed to those who consumed it. The company has since reformulated the drink to remove some of the stimulatory ingredients, since being accused of marketing to underage drinkers with bright colors, fruit flavors and boasting energy drink-like properties. Still, it has always been my experience that underaged drinkers will literally drink anything, regardless of flavor or the promised effects.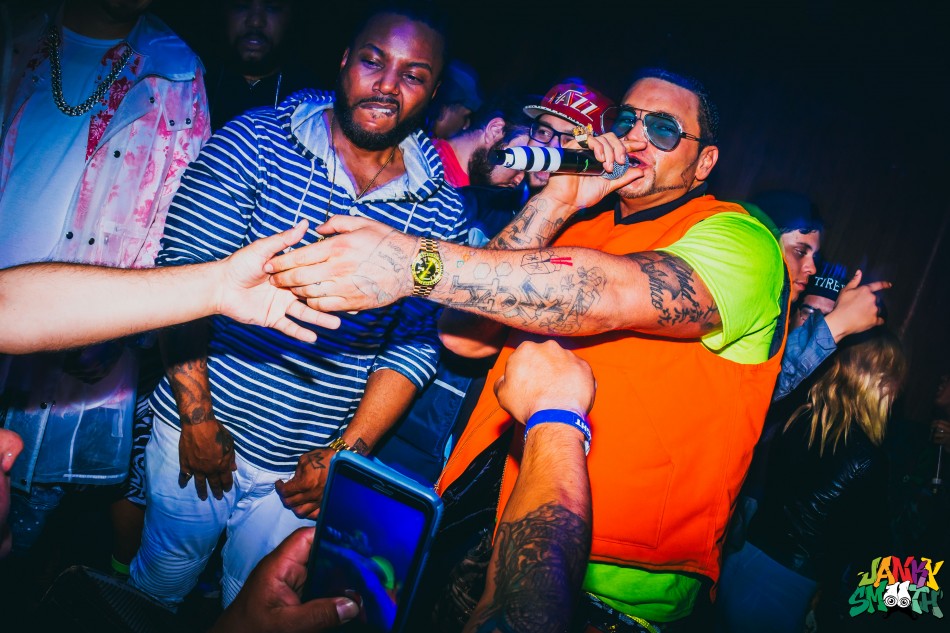 Houston rapper and general media personality Riff Raff fell in with the cool kids after being signed to several major labels early in his career including Swishahouse and notably Diplo's label Mad Decent. The connection between Four Loko and Riff Raff runs deeper than some people realize as few people seem to remember the side project known as Three Loco, a rap group comprised of Riff Raff, Dirt Nasty and Andy Milonakis. Although it may have been intended for comedy purposes, their music totally slapped and Three Loco was a staple in the party playlist for spring break and grimy beer pong parties from 2013 until college got too hard for everyone to party all the time.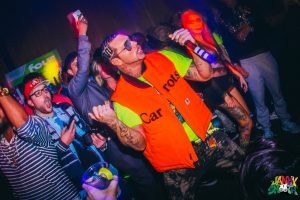 Even if you aren't totally sold on considering Riff Raff as a serious hip hop artist, you have to commend him for the inordinate amount of work that has been put into the persona that is Riff Raff aka Jody Highroller, as he is known on Instagram. In addition to being signed to a few highly-respected hip hop labels, he's collaborated with artists like Childish Gambino, Quavo, Skepta and Lil B. The outlandish presentation of the artist that is Riff Raff has changed so dramatically over the course of his career. He's cycled through every hair color imaginable, donned glittering pointed grills resembling shark teeth and groomed enviable designs into his facial hair to craft a definitive, startling original visage of rap royalty. Before this new wave of SoundCloud rappers; shirtless with dyed hair and glittering chains, there was the neon icon himself. Riff Raff has become that figure in popular culture that your parents would recognize, that people dress up as for halloween and that even portrayed by James Franco in a major motion picture.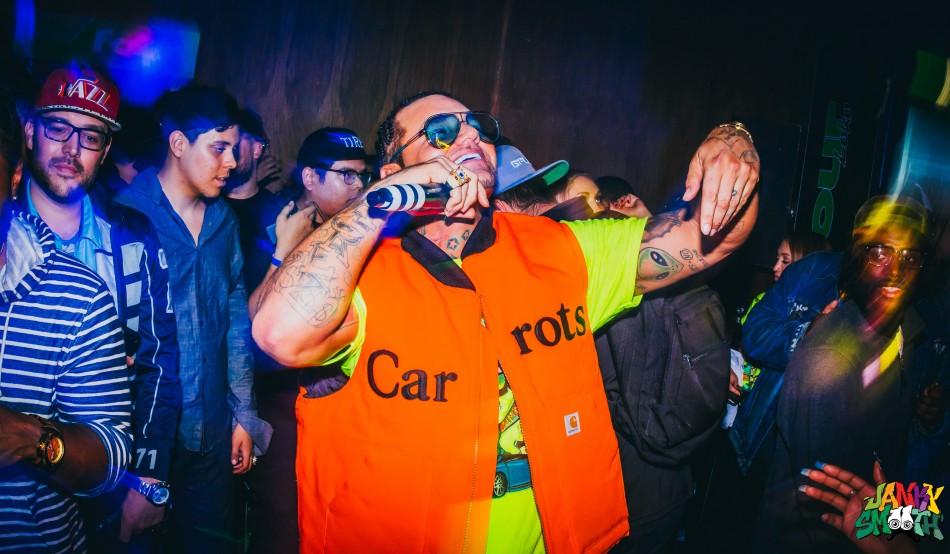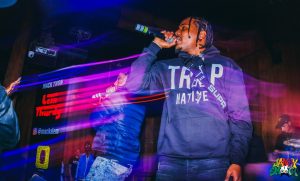 But is he talented? Although nothing could dissuade me from my own high regard for Riff, I was going to see a show more than going to see the man himself. I was worried that my inflated opinion of Riff was based on the character he was playing for the masses and not the person himself. Los Globos hosted the Neon Icon show on Thursday night. At the entrance to the security checkpoint, a trash bin was already overflowing with handles of cheap booze, tall cans and of course a few Four Lokos for those really in it for the experience. I didn't expect much in the way of variety from the opening acts, partially due to the fact that most of them were young white boys with braids and oversized Coogi sweaters that weren't of legal drinking age yet. Still, a kid named Poodeezy from Bakersfield caught my attention. He has a unique quality to his sound that set him apart from the other acts as he speaks clearly, not relying on sheer volume to make his delivery entertaining. Despite the odd moniker, Poodeezy is a serious artist, being awarded the hip hop title at the 2008 Native American Music Awards. Poodeezy's SoundCloud boasts almost four years worth of impressive recorded material with a range of features, including Dollabillgates who also appeared on the bill for the Los Globos Show. Admittedly, the only reason I'd recognized Dollabillgates was from his "2 Cups" collaboration with bad girl icon Lil' Debbie back in 2012 but he's clearly still out here booking shows and throwing down onstage.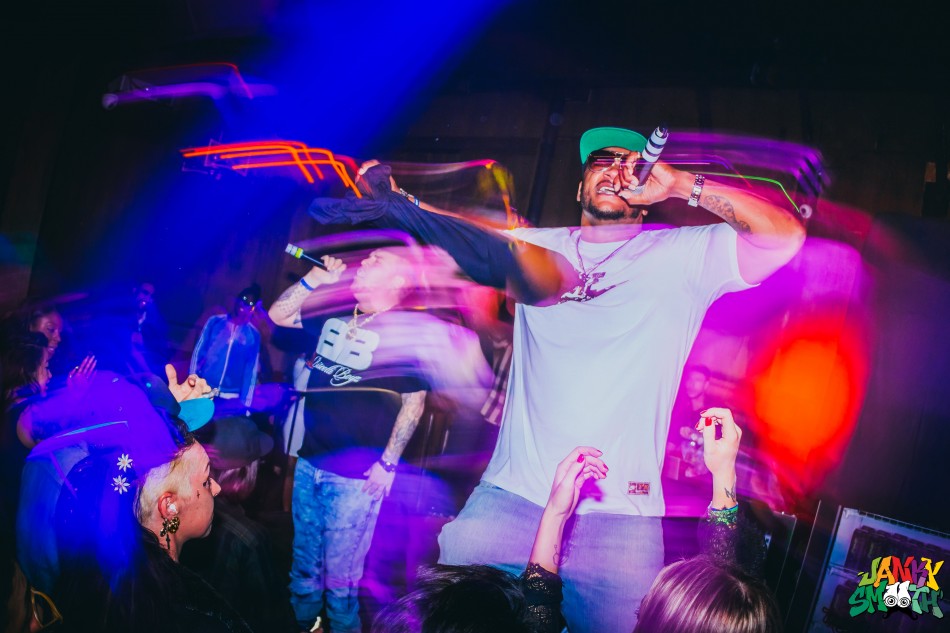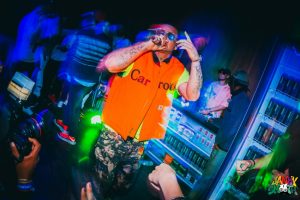 The night started relatively early for a lot of people, as demonstrated by the sheer volume of alcohol-related waste collected outside the venue. By 11:00 pm, a competitive volume of alcohol-related wasted began to build up around the performance space. No sooner had I glanced around to take notice of how everyone seemed to be holding up that I saw the first person hit the floor, sprawled in a puddle of mystery liquid in the middle of the checkered floor. Fortunately for the intoxicated individual, this event barely garnered any attention from the crowd as the party was already in full swing. Her significant other wrestled her to her feet and out the door quickly but this piqued my curiosity because I had yet to sample the Four Loko product being promoted by Jody Highroller himself. To my dismay, it was not $2.50 a can as I remembered Four Loko being. This specific drink was served over ice from behind the bar for $6.00 and was acid green in color, similar to the color of Antifreeze when light was held to it. Given my prior experiences, I sipped conservatively at what I thought might be melon-flavored but was something I could not readily identify. I couldn't see myself seriously consuming a Four Loko purely for pleasure but a 17-year-old version of myself would beg to differ.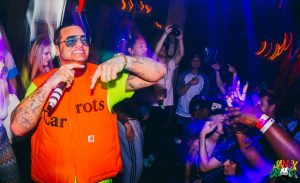 Riff Raff strikes me as the type of person who has a hard time getting people to give him space. Despite what must be a life of constantly being the center of attention, Riff seems fully aware of his surroundings. He took the stage accompanied by at least fifteen other people; some who performed earlier in the evening and some who looked like they were just lucky to be there. A cameo appearance from Houston rap scene rising star and Rolling Loud SoCal performer Dice SoHo punctuated the show, demonstrating that Riff hasn't forgotten where he came from. As he performs, Riff paces the whole five feet of stage space left for him by the mob of onlookers on the stage. He absolutely radiates in his neon orange and yellow outfit, delivering tirelessly to the pit full of screaming fans. The stage is elevated a mere two feet above the dancefloor so the talent is entirely surrounded but Riff doesn't seem to notice as the audience screams the words of his greatest hits back at him. Riff Raff is one of those artists that you don't realize you're a fan of until you see them live and end up knowing almost every song. Riff Raff brought us party anthems like "Dolce and Gabbana" or "Tip Toe Wing in my Jawwwdinz", both of which he blessed us with.Despite an efficient and tailored set, it didn't feel like performing was a chore for Riff Raff as I was afraid a product-sponsored event might be. The Riff Raff legacy will be one of an artist who has totally invested himself into his art; making music, building connections in the industry and curating his image to be a universally recognizable character that defines American party culture. He has created and recreated himself over and over again, each new rendition somehow more marvelous and unbelievable than the last.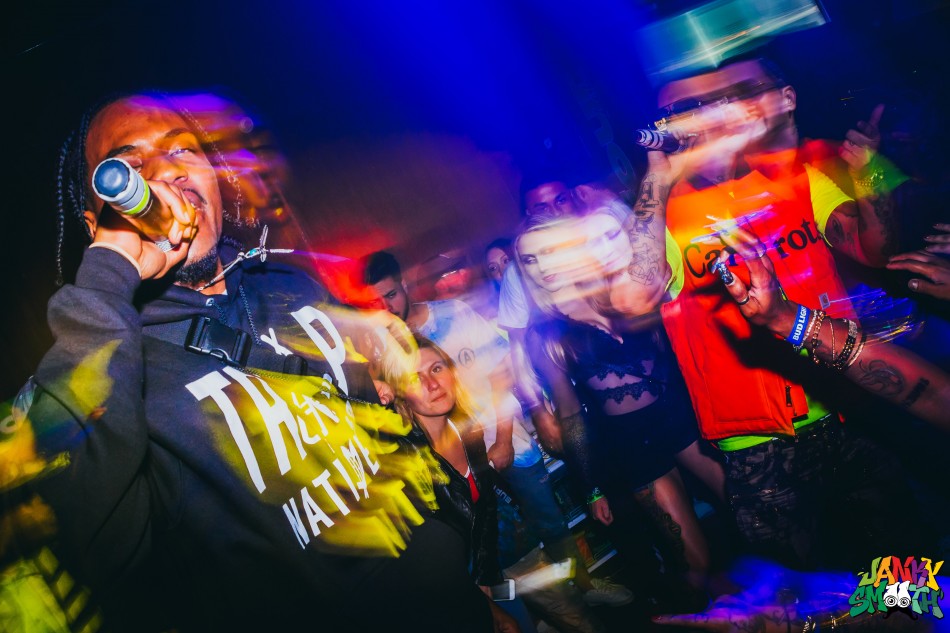 Words by: Aria Silva-Espinosa
Photos by: Dillon Vaughn