PRAYERS and Candy Prove That Sex Cells at Echoplex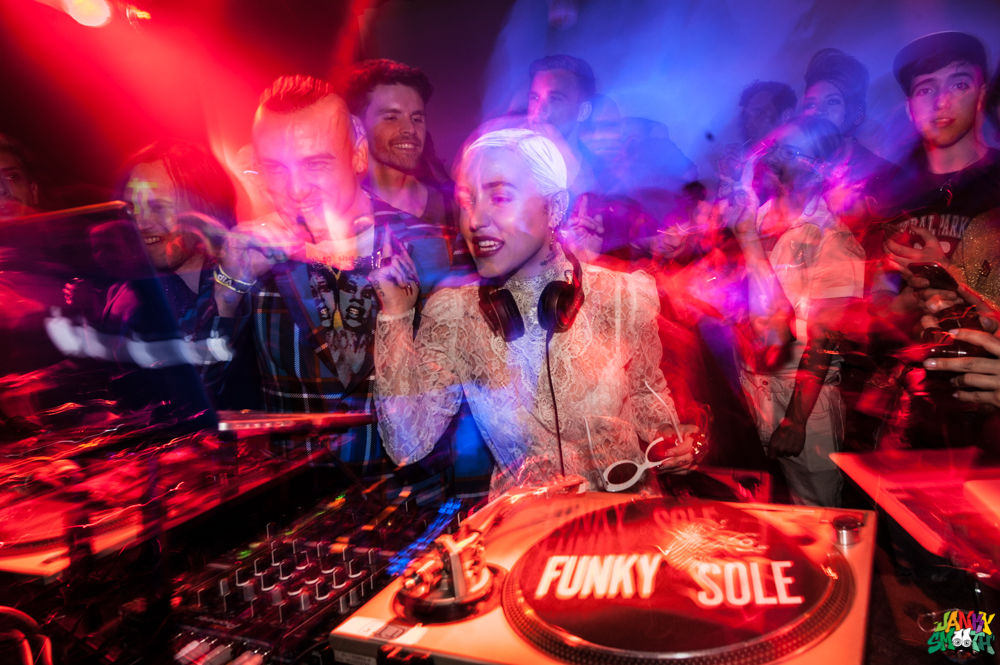 Sex Cells: The New Monthly Gathering From Lethal Amounts
Lethal Amounts hosted what is becoming the baddest dance club night in L.A. this past Saturday.
The Echoplex was brimming with activity- Party crews, fashionistas, fetishists and disco dollies came from all over California and abroad to show off their fashion sense, attitudes and dance moves at the new monthly residency, Sex Cells.
Anyone who has attended a Lethal Amounts party knows that they are in for a good time. What helps set Danny Fuentes of Lethal Amounts Art Gallery apart from other promoters is that he doesn't identify as one. First and foremost, Fuentes is a curator and gallery owner and thus, takes a completely organic approach when organizing an event. In doing so, his parties have an air of exclusivity that doesn't come off as snobby and it attracts the kind of people he would consider good company. I had a chance to chat with him which led to a better understanding of his vision.
"I throw myself into everything I do. I always ask myself first, 'Would I like this? Would I go to this?
Would I be impressed?' If the answer is 'maybe' then it's not good enough. After all, if it's not a success in terms of attendance or financial return I'll still think it was rad, so I got to work like that. I don't care if people don't like it. I do!"
Danny is certainly detail-oriented and his creativity fully encompasses every aspect of the process.
He continued to say, "From the lighting being a specific way, to the hosts and booking two artists that may create something completely unique being paired together, it's alchemy…. magic! It's still curating and it's still art to me- from the music selection to creating the atmosphere."
Sex Cells doesn't advertise as a specific genre, style or sexual preference. Despite the vibe of exclusivity, the truth is that Sex Cells seems to be for everyone and because of that, Danny has been able to develop a vastly diverse, sex-positive and openly creative underground environment.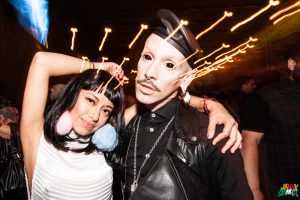 The line-up included DJ sets by Danny himself as well as resident Matthew Pernicano and guests Shok and Tragik. The variation in styles among the various sets on this night kept the party moving in anticipation for Brooke Candy and Dave Parley sets, respectively. As each opener finished on stage they made their way to the smoking patio to play additional sets so regardless of where you ended up, you couldn't help but shake your ass. The first few hours of the event felt almost like a meet-and-greet but the crowd continued to swell steadily as the night progressed. The sense of camaraderie gave the impression that this more than just a party, but a congregation of elite creative friends. Party goers gracefully floated around the venue mingling, checking out each other's outfits, catching up with old friends and making new ones as well. Everywhere you looked people were sporting couture designs. The Darkside crew mobbed deep as always, adorned by pieces from House Of Malakai and Majesty Black. Whether they were models, stylists, designers, etc, almost everyone in attendance was connected to the Art/Fashion/Music industry in one way or another (shocking, I know). Confidence validated with talent is always an indicator that you are in good company. Sex Cells is the perfect platform for new-comers and alumni of the fashion world such as Joshua Reno and Venus Corrine, who were in attendance that night to show off their own brand of artistic mad genius, while simultaneously lifting others up and dancing the night away.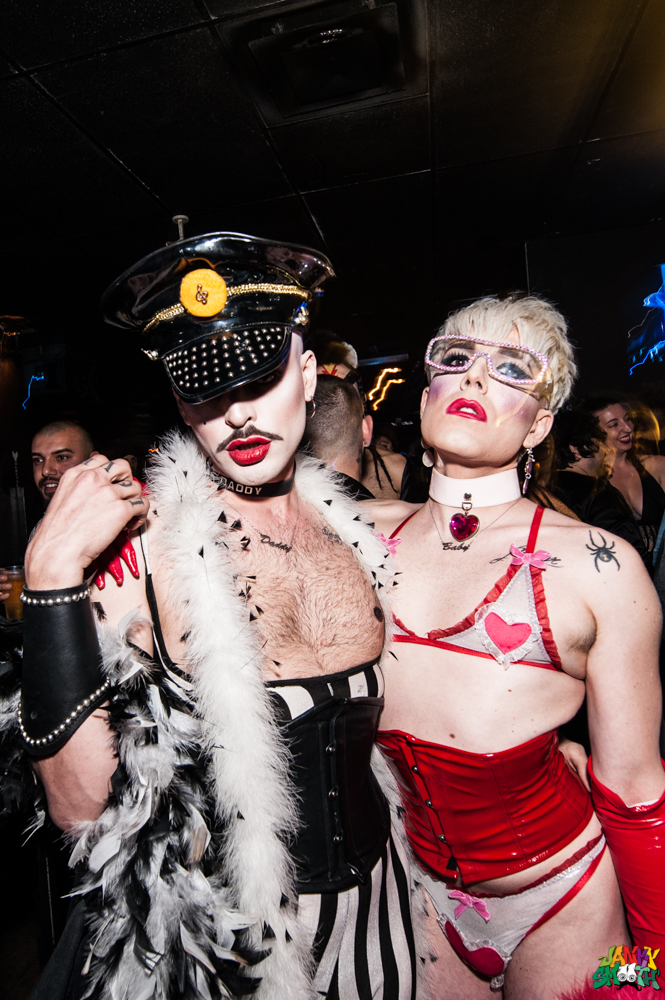 She's Kind of a Big Deal…
By the time Brooke Candy made it to the stage, the party was in full swing. Everyone had their chance to get acclimated and properly lubricated to do what they came for, and that was to dance! Brooke Candy is a bright, shining star, no question about it. A few years back she was everywhere, known for raunchy pop hits like "Das Me" and even serving as a muse for Canadian alt-pop artist Grimes. Currently, Brooke splits her time between modeling, her music career and making appearances- making it seem like she's at two places at once. She's become a big deal and for good reason; She's the kind of pop-star that underground music lovers can get behind because she's real as fuck! She invited the crowd to come up and dance with her while she werked her set. Candy danced with a euphoric grin from ear to ear for the duration of her DJ set. Surrounded by queens, club kids, goths, T-boys & girls getting down, it was obvious she was felt totally comfortable and in her element.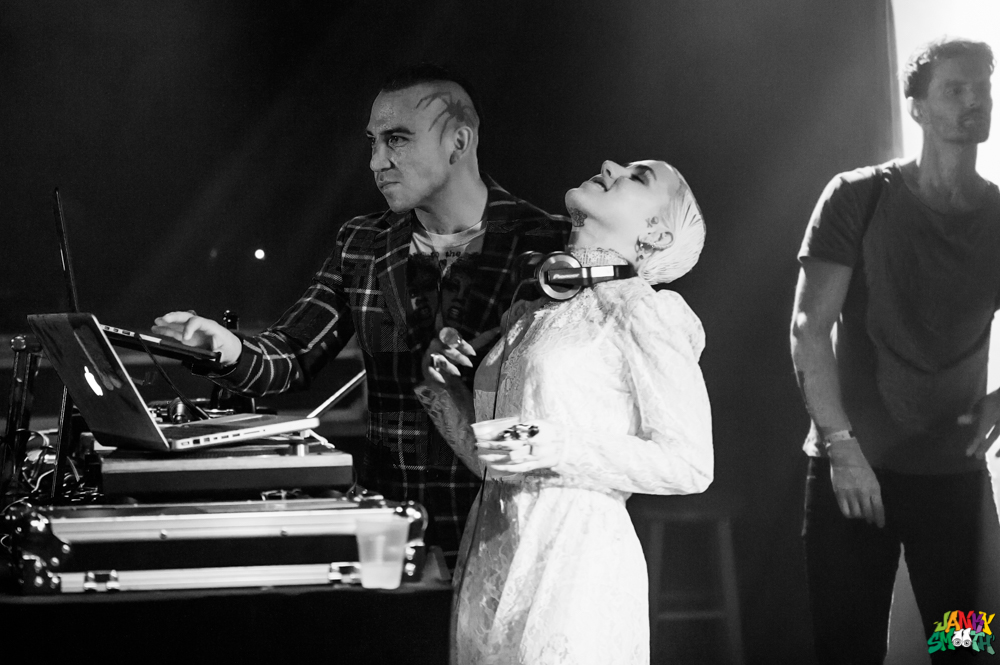 Seeing Secret Prayers Saved For Last
Dave Parley, pioneer of the term cholo goth and the scene that followed that vision when he formed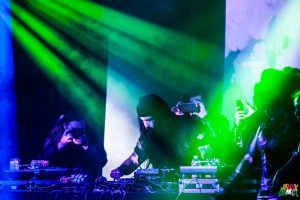 the band PRAYERS immediately followed Brooke Candy. Although only Parley was advertised, there was a hopeful buzzing around the crowd that his counterpart Rafael Reyes would perform as well. Prayers were answered and Rafa joined Parley on the stage- the crowd lost it!
Looking cool and collected in his Majesty Black gloves and sunglasses despite the venue's low light, (there are very few that can pull off sunglasses indoors without giving people a license to ridicule) he took over the mic and opened with an unreleased song the audience had never heard before called "Edge of the Blade". Next, PRAYERS played a cover of the Pet Shop Boys' "West End Girls", executed with their own signature cholo goth vibe. During "Ready To Bleed" and "From Dog to God" an attempt to start a pit fell understandably flat since most in attendance were wearing 6 inch heels, which are as about pragmatic for a mosh pit as roller skates.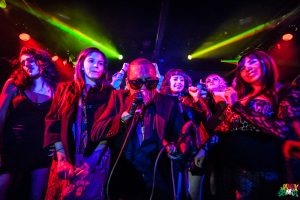 Endearingly, Rafa thanked the fans for their support and "a special thanks to the brown people in the room" encouraging his hispanic brothers and sisters to follow their dreams, citing his own success as a testimony that anything is possible. Before PRAYERS ended their surprise six-song set with "Goth Gang", Rafa asked everyone who wasn't already up on stage dancing with them to come in closer and have a drink on him- then he made it rain on fans with one dollars bills.
Despite the peaking energy during PRAYERS, Parley had no problem keeping the crowd grinding and voguing until the house lights came on. He spun a well balanced mix of new and old jams that included everything thing from post-punk era to 80's pop to current radio pop. While PRAYERS put on an amazing performance, it was mildly off-putting that Rafa was singing over studio-recorded vocals. After all, it was a Dave Parley DJ set with Rafa taking over the mic on vocals for the PRAYERS songs he was playing in his set so I'll give them the benefit of the doubt that this wasn't sound checked or planned at all. In all honestly, no one seemed to notice or give a fuck (except me.)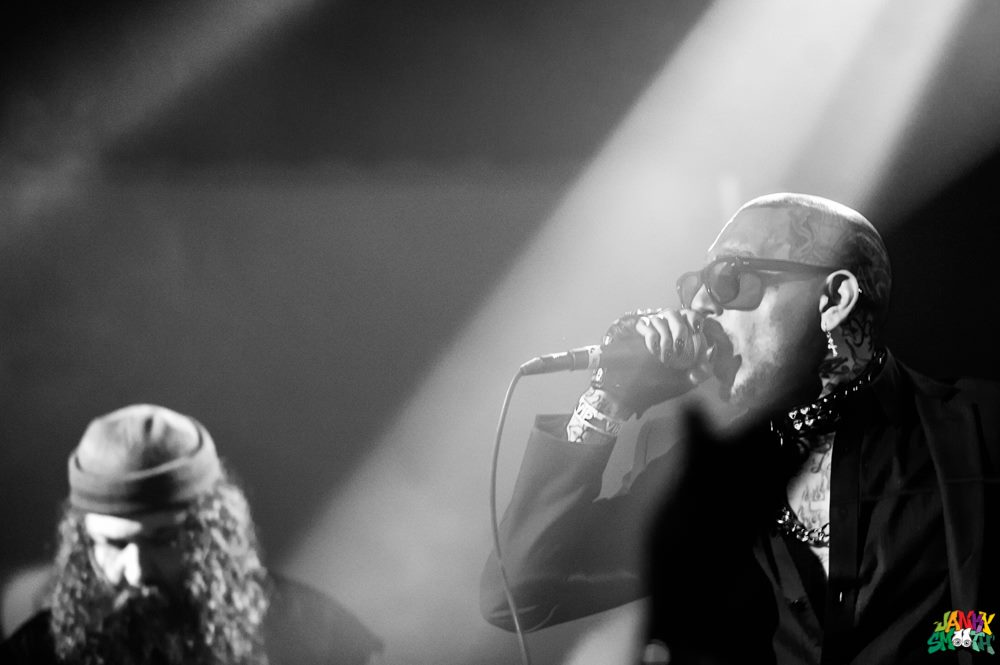 The club was a success in every aspect; From a packed house and it's atmosphere, to the music, the people who were there, what they were wearing and everything in between was a reflection and vision of the impact Lethal Amounts has had on Los Angeles. Certainly, we can expect Sex Cells to attract more talented acts and dedicated fans. Lethal Amounts will host many provocative exhibitions and shows in the upcoming months and they've just announced the next date of Sex Cells, which is April 29th and will feature Angelyne, Seth Bogart and JD Samson.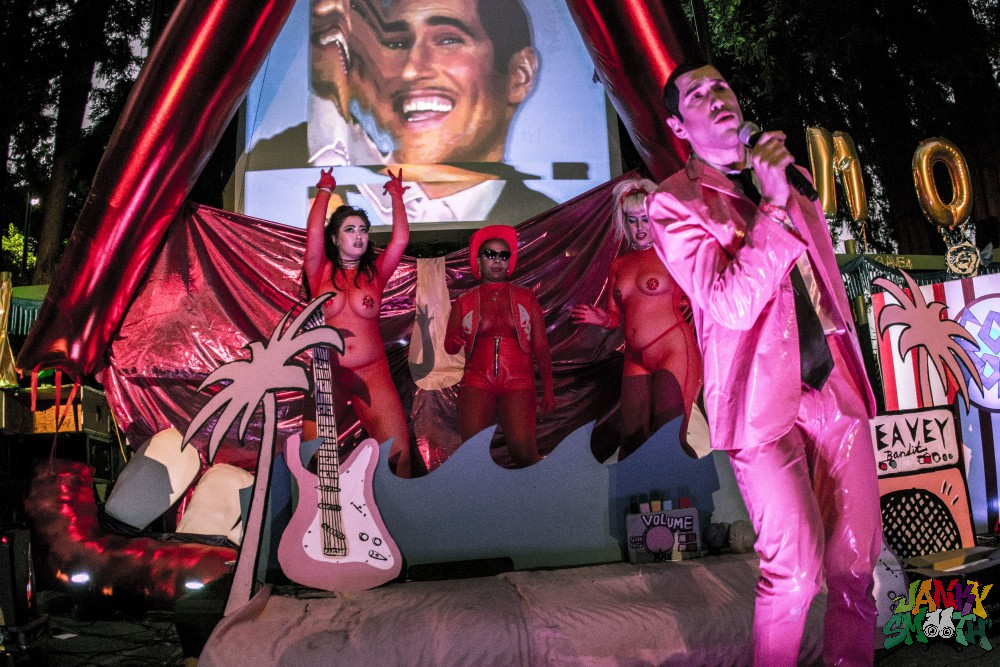 Words and Photos: Jessica Moncrief