The Sounds of Spring in Summer: Primavera Sound LA 2022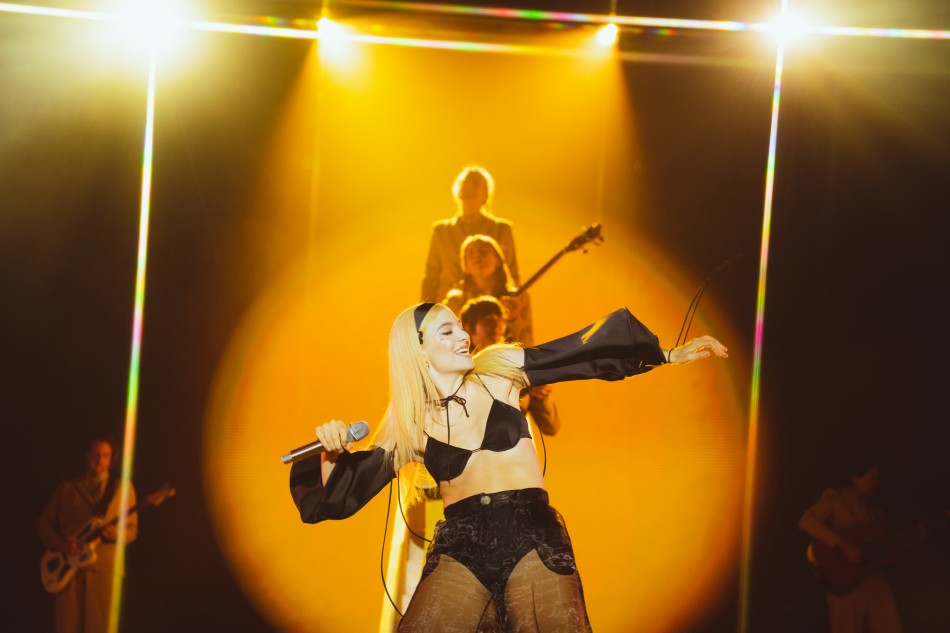 On the surface, Primavera Sound LA appeared to have an almost perfect lineup. There was something for everyone. Legendary rockers like Kim Gordon or Nine Inch Nails, extreme acts like Mayhem, exotic and rare imports like Arca, Drain Gang or Chai, young bands on the verge of greatness like Amyl and the Sniffers or Dry Cleaning, or massive millennial bands like Cigarettes After Sex and Fontaines D.C. For those who fancy themselves adventurers across the modern musical landscape, this was a necessary expedition. I checked many bands off my must-see list all in one weekend and these weren't even the headliners. If Primavera Sound could be defined by two things though, they would be expert curation of international artists and an unforgettable set by Nine Inch Nails.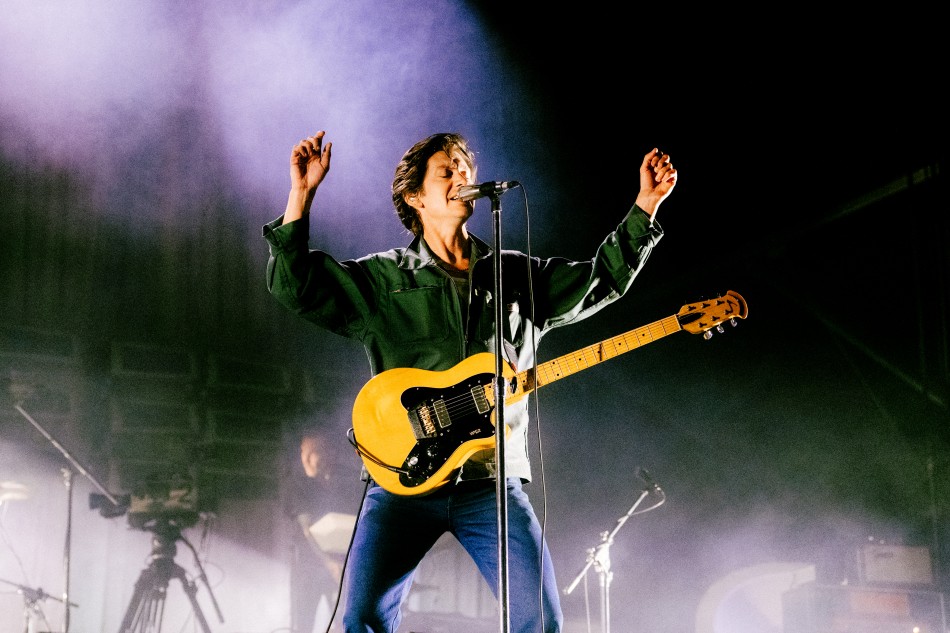 Prior to Primavera weekend starting, I checked out Dark Side's Hollywood Forever show, their first performance since 2014. It was a mind-bending musical experience, transcendent of whatever it is we call psychedelic rock into something beyond genre or ideals. With this in my rear view mirror, I had high hopes for their performances finishing Primavera's opening day on Friday along with the rest of the acts. Whatever force compelled Nicolas Jaar to get the band back together ought to be capable of curating a wide range of wonderful musical experiences. Such was the case as my Friday began with Jehnny Beth. A young French rockstar from the band Savages that set out on the solo path to greatness by way of Primavera in which she enthralled the audience with a ballsy performance that infused pop sensibility with rock attitude and industrial venom. You get the sense after seeing Jehnny Beth that the bar has been raised for every artist to make harder music. The times are calling for hardcore displays of strength and fuck-all over softness. Jehnny Beth moves with force, poetry, gravitas, animal magnetism, goddess charisma and inhuman power, expect only the greatest results.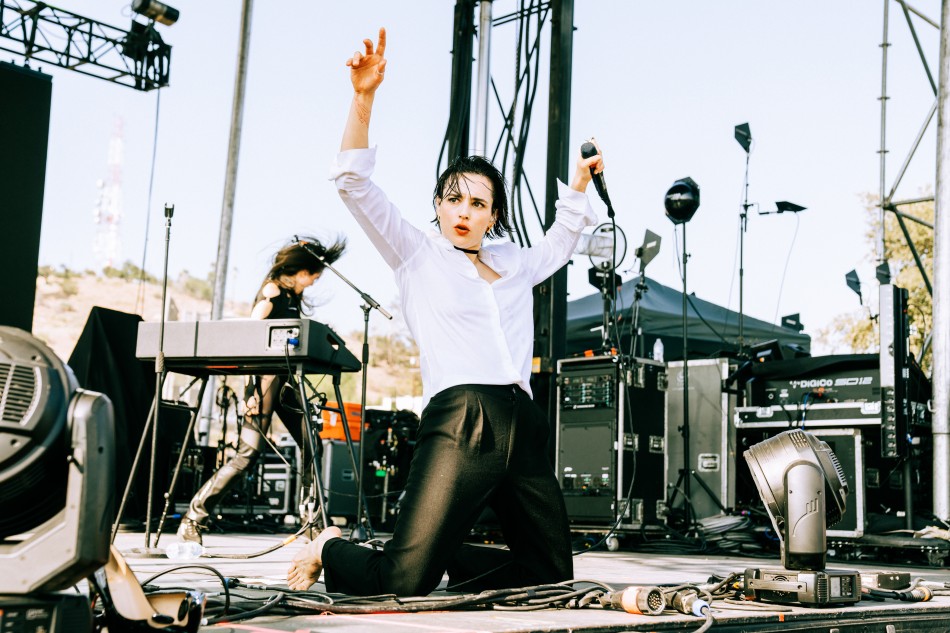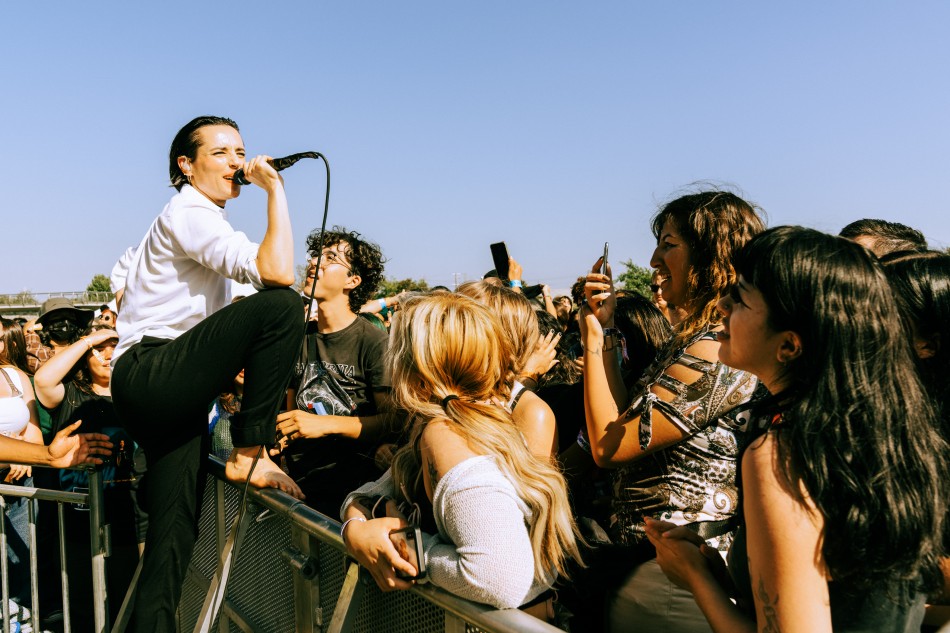 One of Friday's biggest draws for me was Shellac. As a lifelong Big Black fan, I always make the trek out to see Steve Albini any time his incredible post-hardcore trio comes to Los Angeles. Providing the festival with the most heavy and satirical math rock of the weekend, they were a big hit, stirring everyone's internal rhythm with jams like "Riding Bikes" while also making everyone chuckle with hilarious banter and live Q+A. Afterward, I cruised around the festival, sampling amazing artists like Stereolab and Mitski but it wasn't until Giveon that I was completely enraptured by a set. Giveon's voice cut through any anxiety to roam about the festival and gave everyone great reason to pay witness. R&B evenings can be some of the best moments attainable at a festival, Giveon delivered with an unforgettable voice and sentiment that was distinctly LA. The way art is the universe attempting to expereince itself, Giveon was Los Angeles experiencing itself and interpreting this collective dream into a single, smooth voice.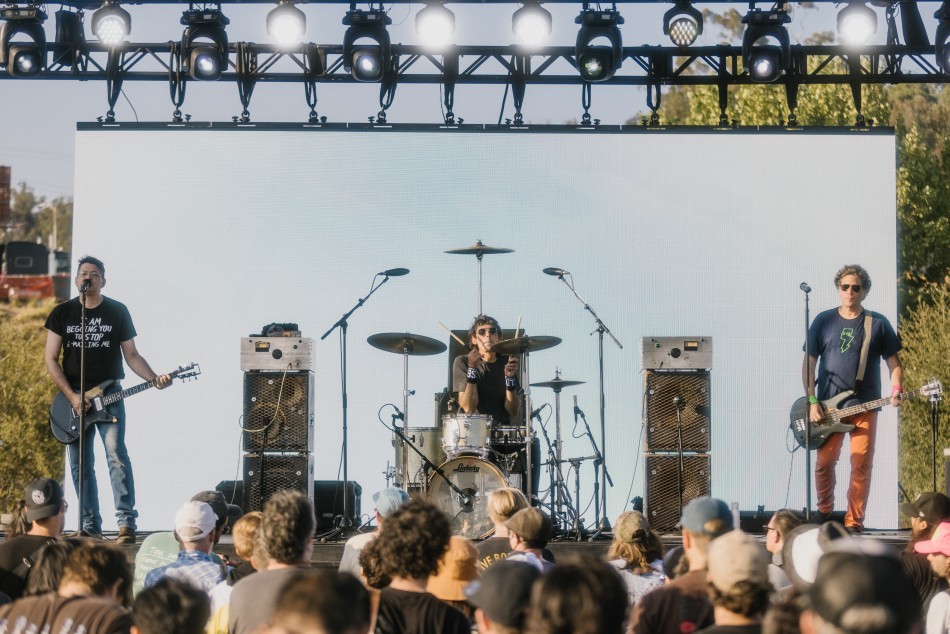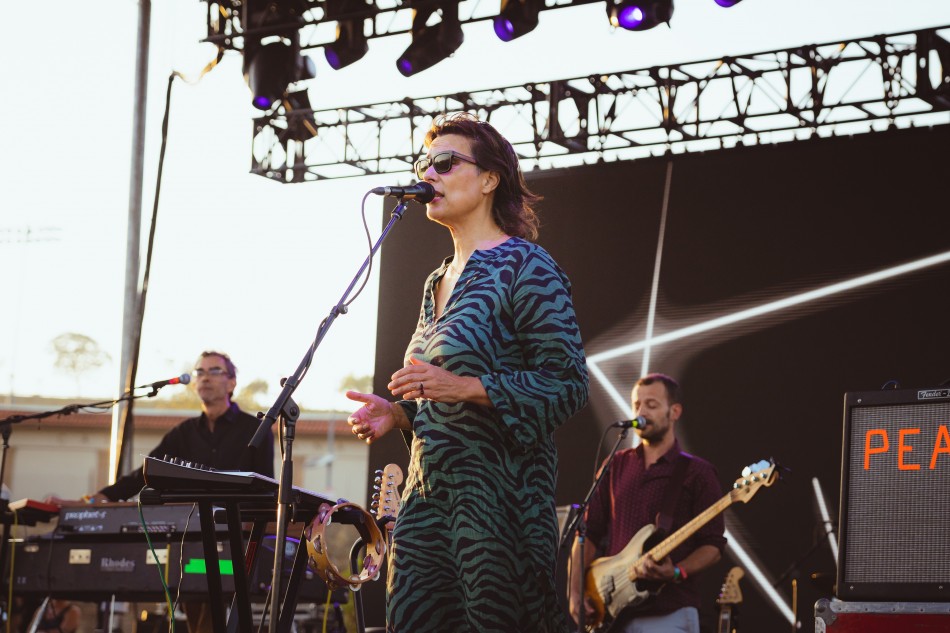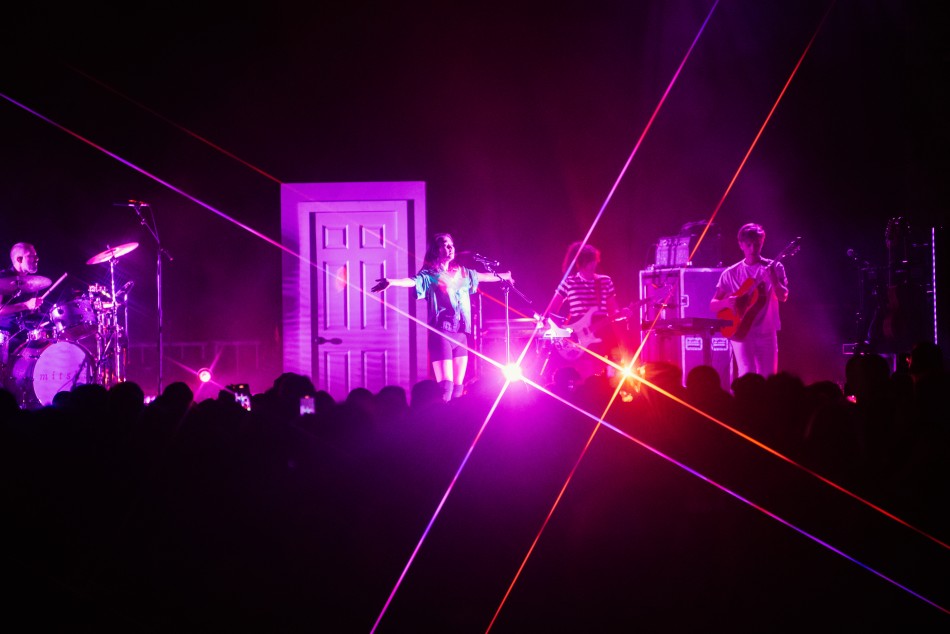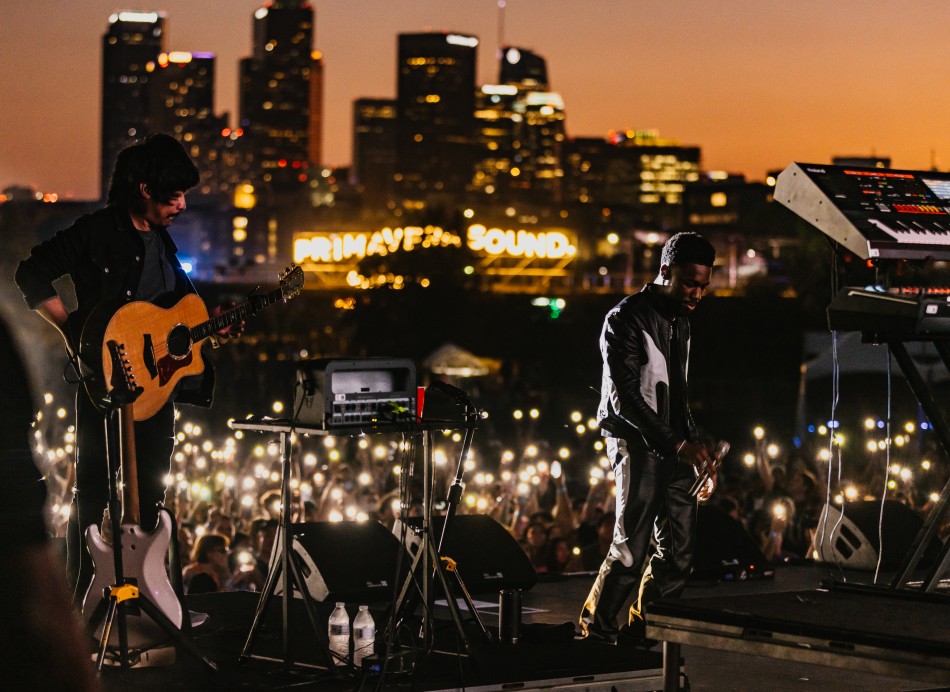 As a rocker devoted to the underground, I never had any interest in Lorde's music. Then, with her latest album, Solar Power, and it's conversation-sparking cover, she acquired relevance in the art community that gave me a reason to be interested in her music. I was pleasantly surprised by her singing talent and the quality of her songs. I enjoyed and appreciated it much more than I thought she would. I can now put Lorde in the slowly growing category of "pop stars a punk can love", along with Caroline Polachek. Her stage design was heavenly and as the fog settled to the foot of the structure, it made you feel like you were watching a band use a cloud as their stage.
Leaving Lorde early to catch the beginning of Dark Side's set up close, their Primavera set used less fog and lighting effects and didn't reach the same musical heights as the previous show. They were still incredible by all means. As virtuosic and avant-garde as always, still years since their height as a band. Dark Side taps into sacred rhythms of unfamiliar sounds audiences are always happy to absorb, they just didn't blow my mind to smithereens this second time around. Still though, I left the festival with a beautiful and complex taste in my mouth and couldn't wait to experience more Primavera on Day 2.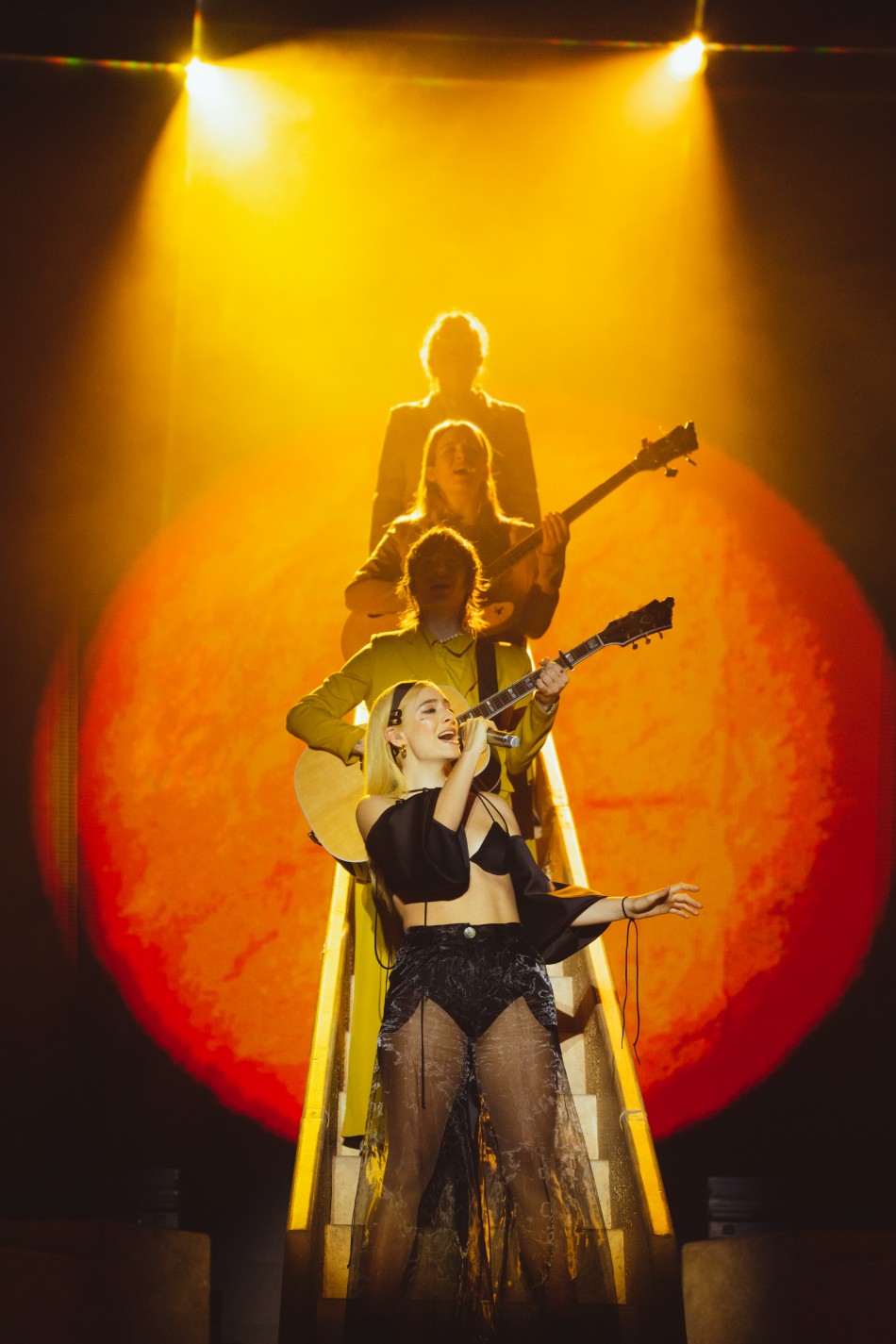 I began my day 2 with Bristol's Beak>, featuring members of the legendary Portishead. Beak> makes music that comes from a deep passion and love for playing that sees the band making experimental and rhythm-based nightlife jams that fit perfectly with a dreary cold English night getting stoned on the way home from a club with your cab driver. This music also seemed to marry a hot Los Angeles summer day just as well, seeing as the city is just as stoned and dreary in spite of its happy-go-lucky plastic surface. When we set out to cover Primavera Sound LA, we issued polls to our audience to settle the various time slot conflicts. The first of which was between Kim Gordon and Mayhem which our punk/psych/garage core audience voted for Kim in. Having seen her at Mosswood Meltdown and only some of Mayhem at Psycho Las Vegas, I opted to spend this hotter than hell day enjoying the black metal sounds of Attila, Necrobutcher and the rest of the boys from Oslo. Like Beak>, it would seem that music designed for the darkest, coldest nights also works well on the brightest summer days. Mayhem were absolutely phenomenal, scaring and scarring the audience with frightening guitars and monstrous vocals.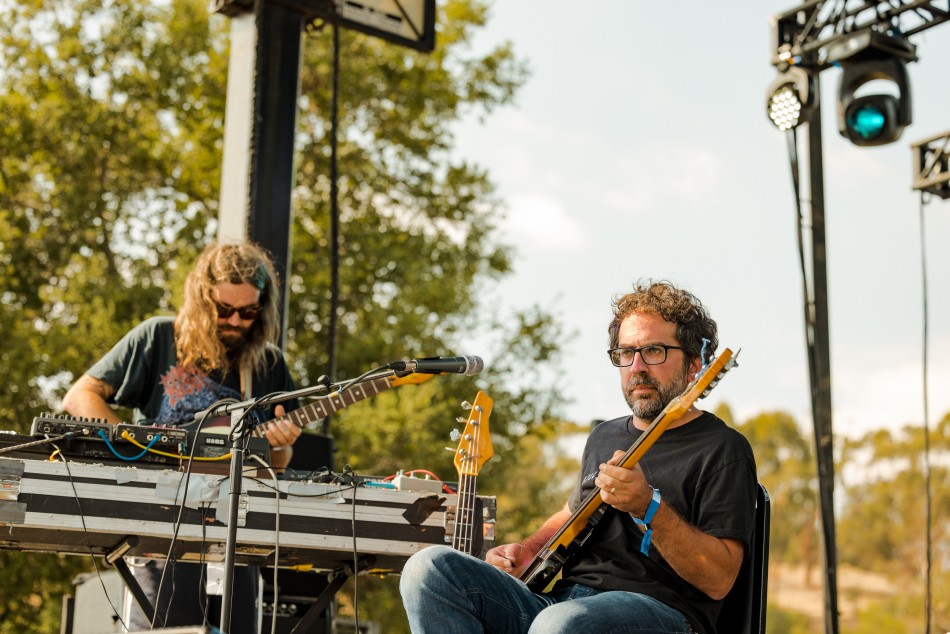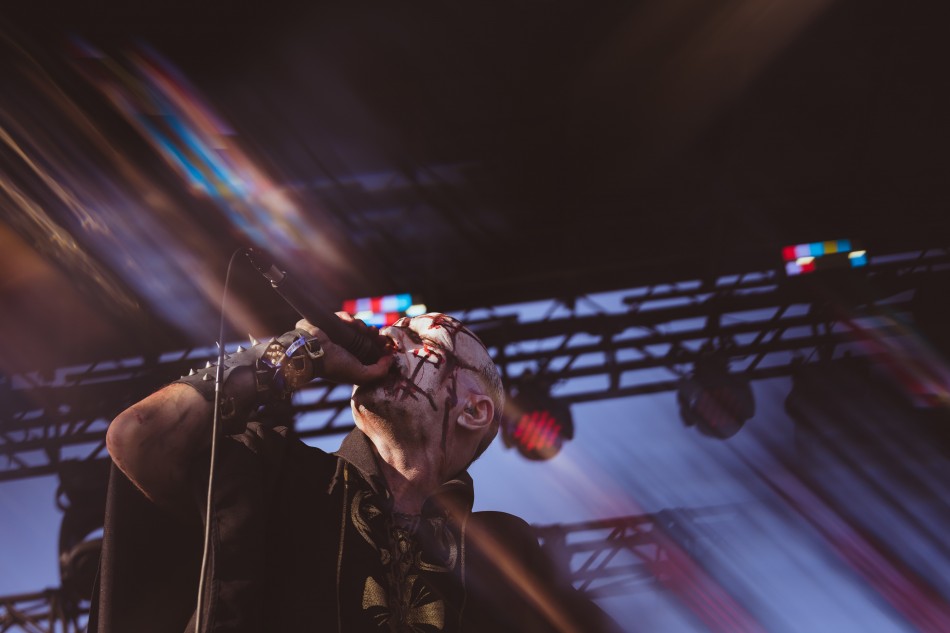 The next conflict came between Fontaines D.C. and Drain Gang, and I figured I would sooner get the chance to see Fontaines D.C. again than I would the Swedish art collective featuring Bladee, Ecco2k, Thaiboy Digital and Whitearmor. I was also a bigger fan of Drain Gang, much to the amazement of many that know my taste otherwise. I stayed for 15 minutes of Drain Gang, leaving just as the young crowd of cringe-chic fashion punks was only starting to peak. I ventured over to Fontaines D.C., hoping our audience's voting wouldn't steer me wrong, only to discover the most vanilla sounding punk I had ever heard. I quickly realized my mistake and went back to Drain Gang to pick up dancing right where I left off. Some people might consider the music of trap and hyper pop empty, these people simply can't recognize the musical, visual and lyrical language and symbolism these artists use. To the trained eye and ear that recognizes the context of this music and scene, there is an infinite amount of meaning to artists like the boys in Drain Gang.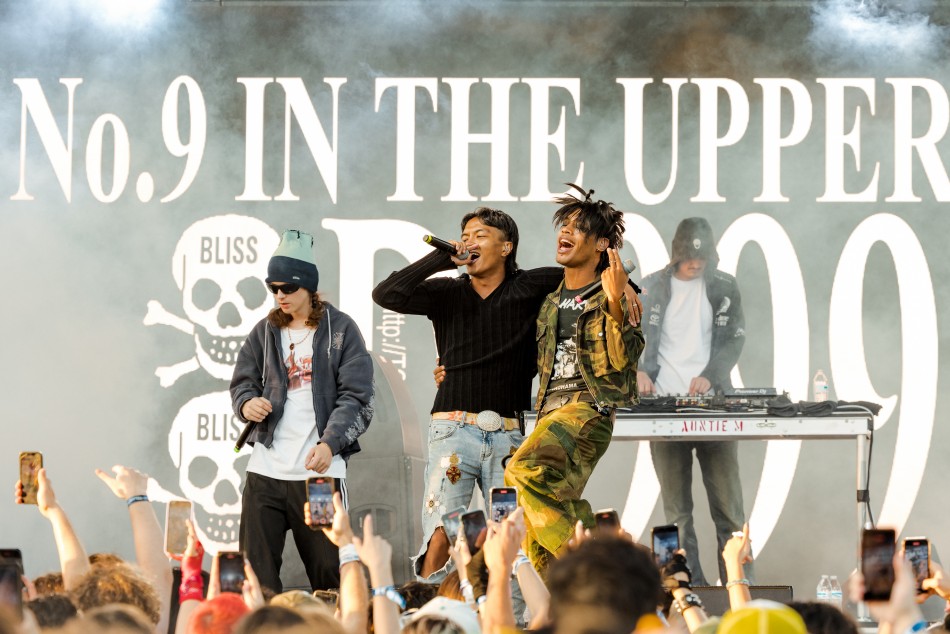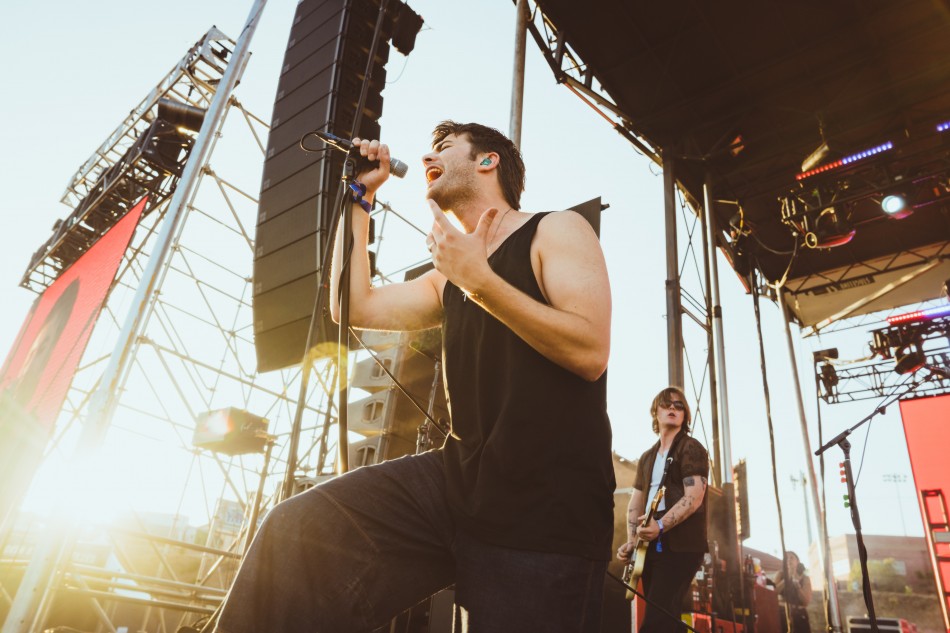 Khruangbin was next, a trio that I've often criticized, not understanding why so many people were enamored by a band so minimalist in their approach to dance music. How many artists can make you dance in more spectacular ways than just running a gambit of instrumental covers. Even though they are amazing musicians, I think the band lives by the principal that less is more. I danced though and my girlfriend vibed to the band and loved it, so what do I know.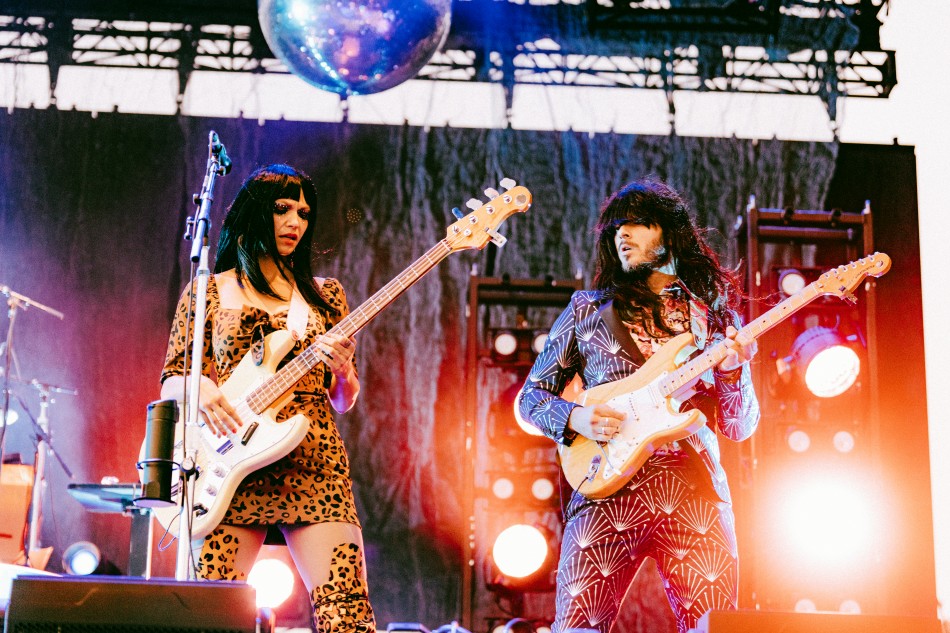 Among all the headliners of the weekend, Nine Inch Nails are in a class all their own. This setlist was made purposefully to make their spot on the throne undeniable. They performed banger after banger, classic after classic, all set long and even the B-sides served a greater purpose that could not be replaced. They touched on every album, every sound the band was capable of, all while their visuals, lighting, and fog created not just an atmosphere but finished pieces of art that stood apart from the actual music and performance. That is to say, the music at a NIN show is an art piece, the performance is an art piece, the video is an art piece, the lighting is an art piece and the fog is an art piece.
Everyone was in awe of the band after this set. In a way that could never be replicated over the rest of the festival-year. Nine Inch Nails are simply in a league all their own. They are part of rock and roll's endangered species class that made songs that could live on forever. I don't know what the reason is for the artistic draught over the last decade or so, but the magic that Nine Inch Nails holds has been lacking in younger bands across the entire spectrum of music. Nine Inch Nails makes timeless music, these days young artists that make good but fleeting music seem to be everywhere. Even later-stage NIN songs felt timeless, having an air of the "art that once was" to them, songs like "Copy of A" off 2013's Hesitation Marks and "Hand that Feeds" off 2005's With Teeth sounded like classics compared to some of the cold surplus of content we're subjected to in this ugly age. There is still hope though, I was surprised by Girl in Red on Day 3, her songs had a timeless quality. NIN were the pinnacle of day 2 and the entire festival, nothing could reach this same peak but there were still plenty of high notes to day 3.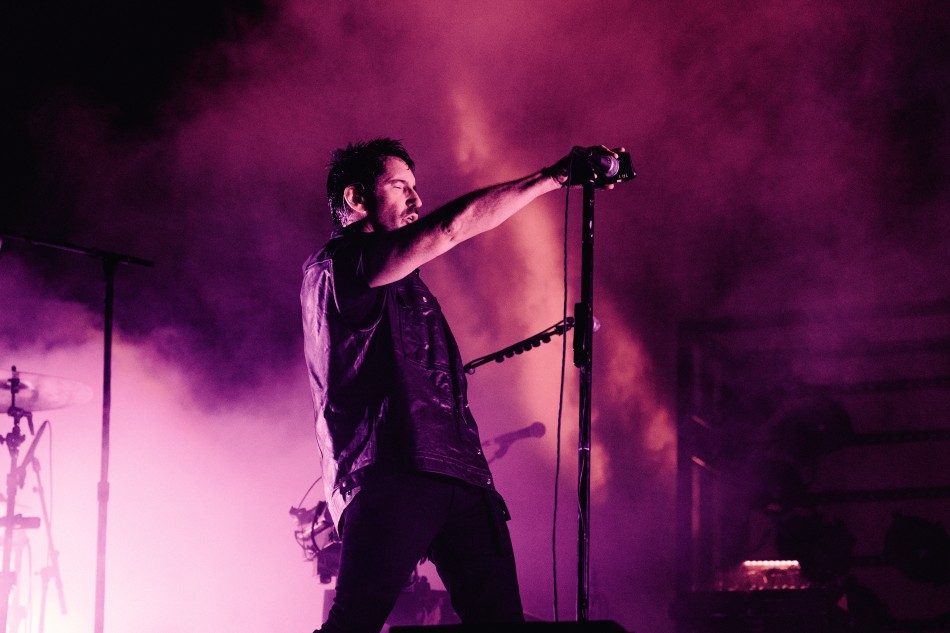 There's no better way to start your last day of a festival off than with Squid, England's most potent rock and roll import. They play something close to krautrock and no wave but blend those forms into a cocktail that is all too fun and maximalist to be considered either. You see Squid once and you know they are destined for greatness, capturing a Radiohead vibe in their synergy and perfection. Even though their instruments were not taken on the plane to Los Angeles and they sounded a bit different, it only added to the nuance of their set and the myth of Squid.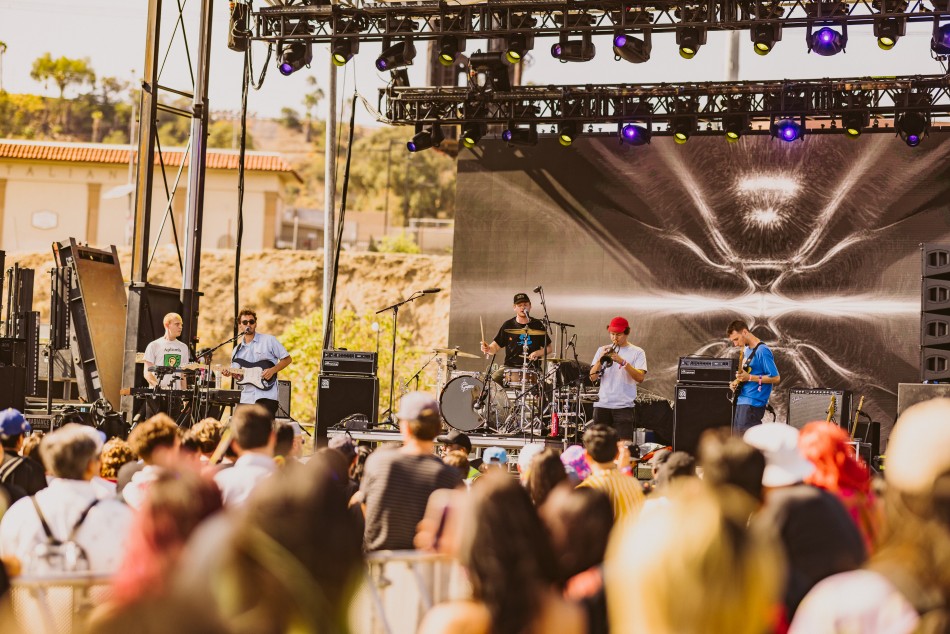 Between Amyl and the Sniffers and Dry Cleaning, it was hard to decide which artist to see. They had both played at the Teragram Ballroom earlier in the year, both packing the house. I would say they're both in the same category of music as well, what I consider "normie punk" (along with Idles) and by that I mean it's punk for New York and LA hipsters that won't actually delve into the weirdness of what it truly means to be punk rock. After checking out one song from Amyl and the Sniffers, I knew the day called for some cold feminine ennui by way of Dry Cleaning instead. The first time I saw them perform, their charisma and musicianship was evident but this time, I saw whole new dimensions to both as the players so casually dance their fingers upon their strings and as the singer made songs about such simple subjects as a tortoise named Gary Ashby appear so full of depth.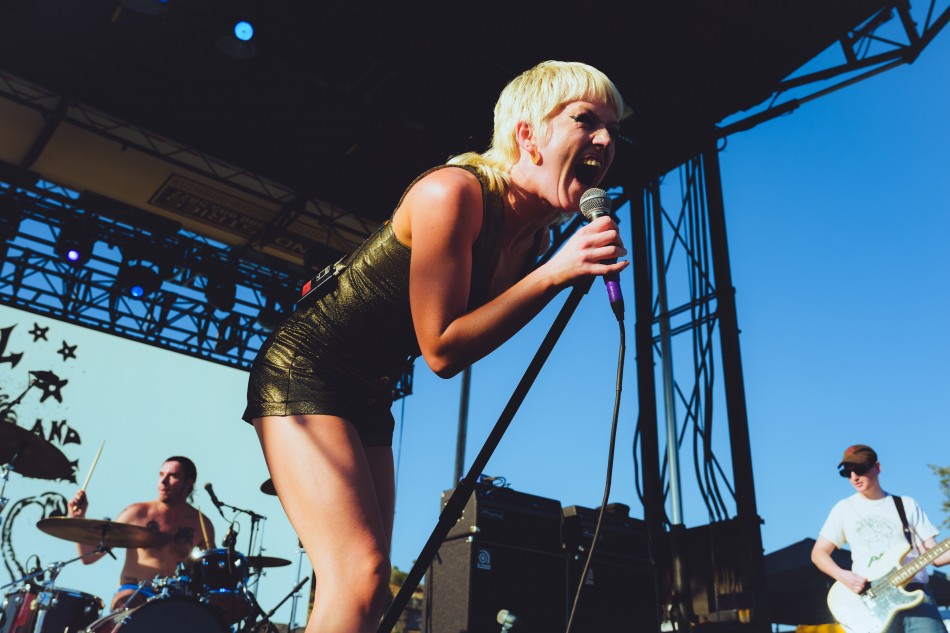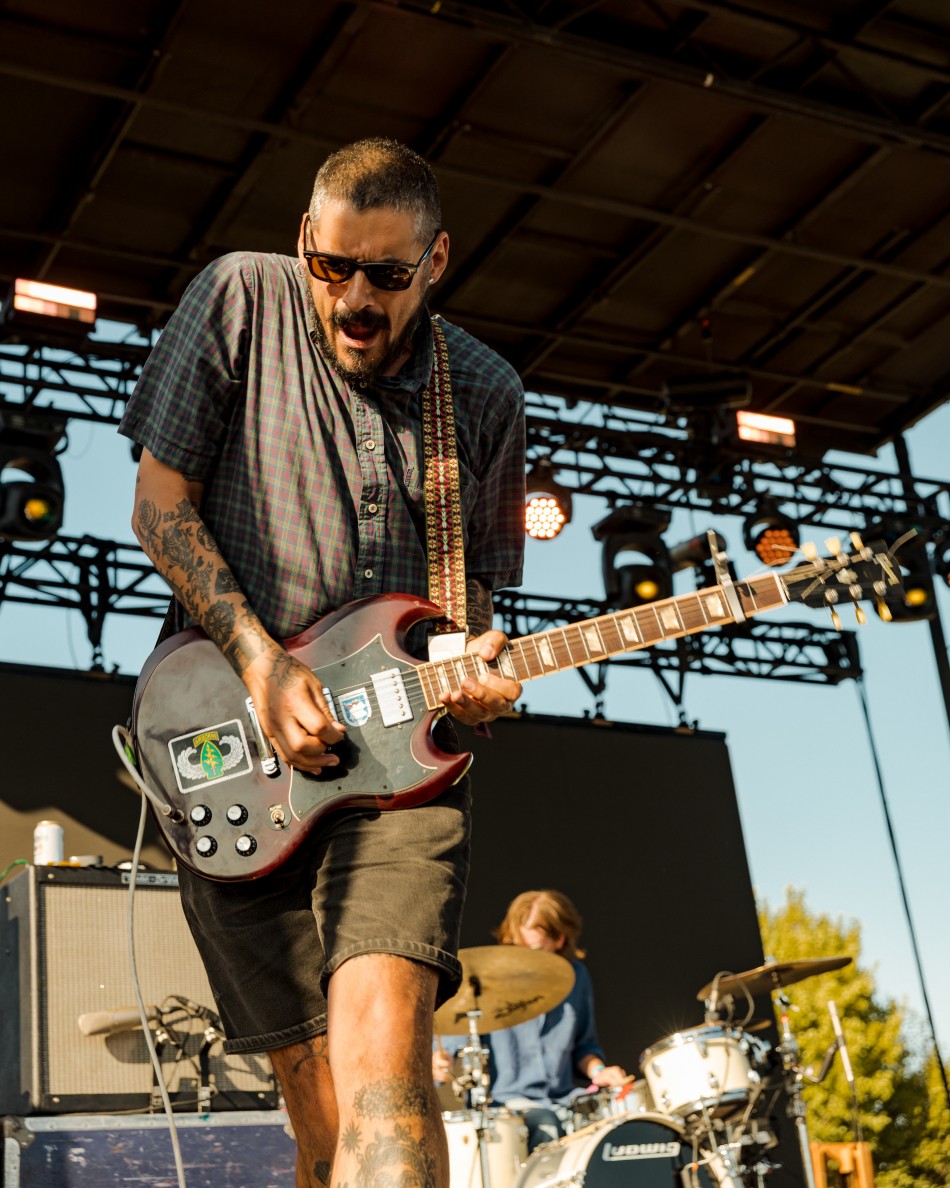 One of the most anticipated artists of Primavera Sound LA had to have been King Krule, who we've been wanting to see again since his 2017 FYF performance. Since then, he's put out two albums that have been absolutely world-changing to the musical landscape at large, Man Alive! and You Heat Me Up, You Cool Me Down. His sound evolved more than once in the course of those years away so we weren't even sure which version of Archy we would even get. He was ten minutes late, stating that he was feeling sick but as soon as he began playing, few could tell there was anything wrong with the band or the world at large because everything felt perfect. King Krule jammed hard and loud, with plenty of funk, psych and rock to let your body lose control to. It was an LA music history for us, while for him the set seemed to pass along long any other. Too sick to go overboard but not needing to anyway. King Krule so casually delivers such epic moments.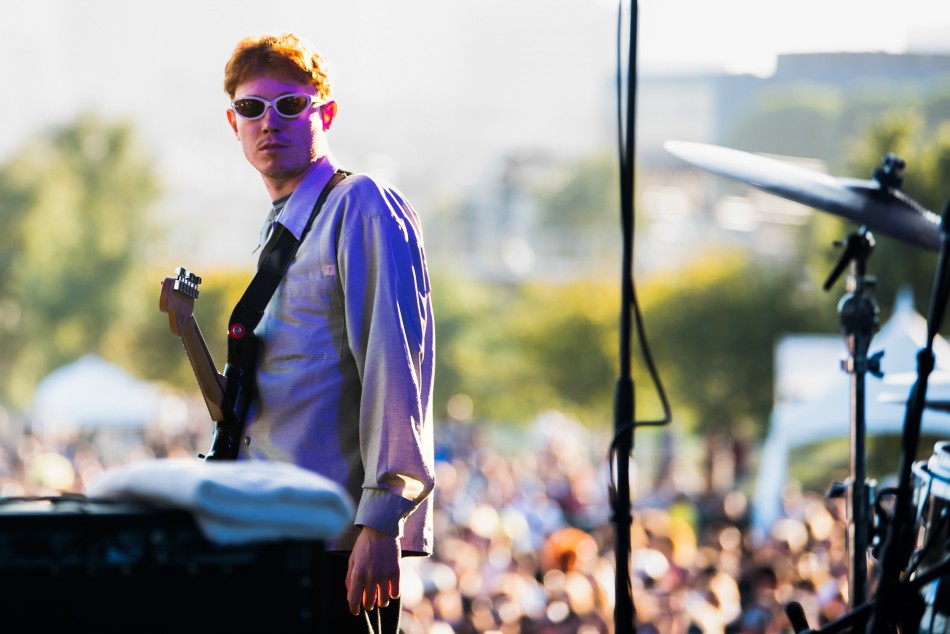 Even though they were playing during the day, Boy Harsher were the perfect band to usher in the moon and as Primavera floated into magic hour. They gave us a one-off performance that won't ever be replicated, featuring special guests Cooopy B. Handy to perform "Autonomy" and Boan to perform "Machina" both off Boy Harsher's film The Runner which audiences had always wanted to hear live. Having seen them at the Belasco earlier in the year, I wanted to hear "Autonomy" for so long and had no idea I'd be surprised this moment at Primavera Sound LA. It was a festival memory I will truly treasure for a very long time.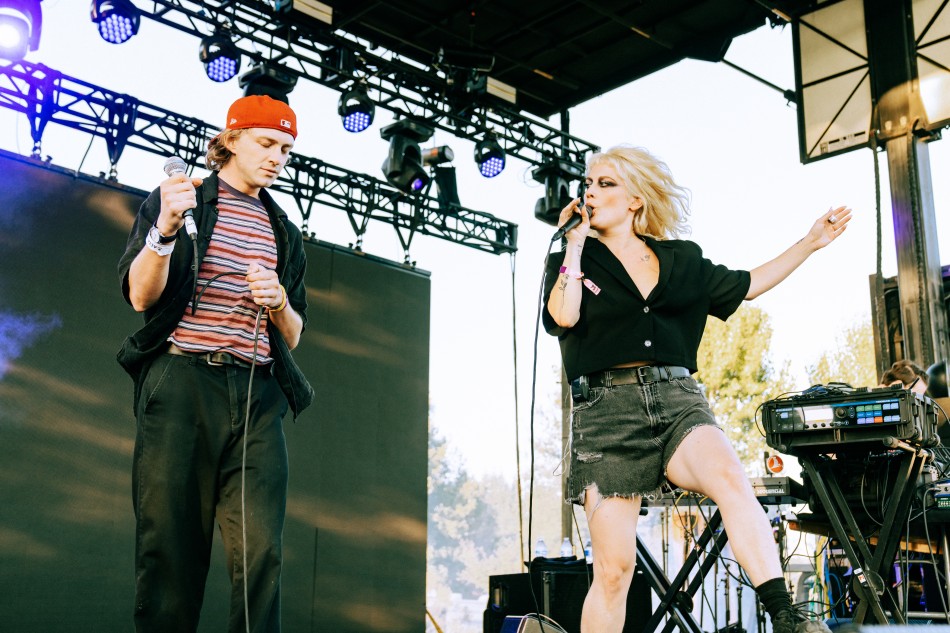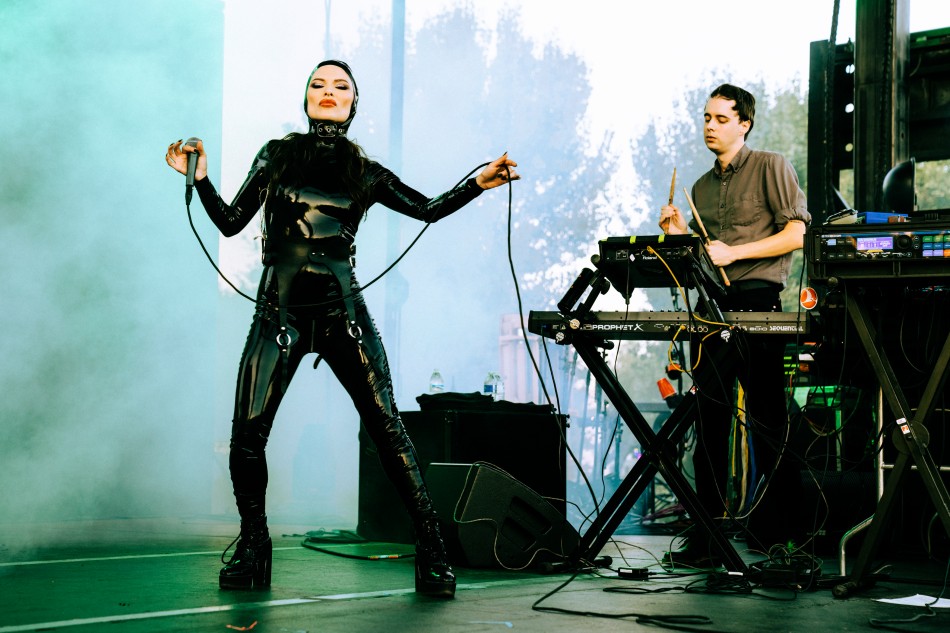 When I first saw Girl in Red so high on the lineup, I had to ask myself how and why a Norwegian artist that I had yet to hear about was so popular that she could be placed so high on an American festival lineup. I was so curious that Girl in Red became one of the biggest attractions for me at day 3. Then when I finally saw her set, it all made perfect sense. Girl In Red truly knows how to write great, wonderful, truthful songs. Her lyrics are her life story, all there for you to analyze and sympathize with. And she doesn't make these songs about life into sob stories, she makes them into rock and roll bangers with catchy choruses and brilliant verses. She may not appear to be a sex symbol the likes of Taylor Swift, but Girl in Red is destined for greatness purely based on her talent, mind and desire to be the damn best.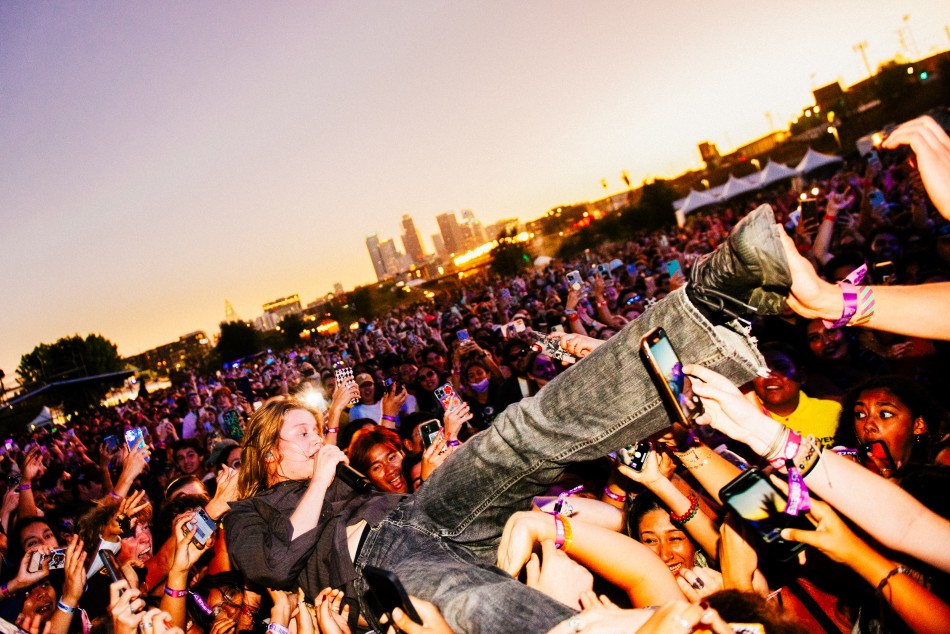 Controversially, I though Cigarettes After Sex were as vanilla and boring as Fontaines D.C. and opted to dance the night away to the Latin rhythms of Arca who was taking the audience on a wild ride at the Barcelona stage. There's no way anyone can convince me this was the weaker set of the two. Everyone was having a blast and letting loose. With Arca being so elusive to see live in America, her set was definitely a bucket list item I got to check off over the weekend. Arca was able to capture the spirits of Latin Reggaeton, hyper pop and industrial into one mechanized inferno of dance that we rode all the way to the end. I followed up this set with Arctic Monkeys who's music I've never been too deep into. They were good, coming out to a phenomenal intro but not delivering anything out of this world. I realized that this band, although a headliner sitting alongside Nine Inch Nails, are not even in the same league, musically as NIN.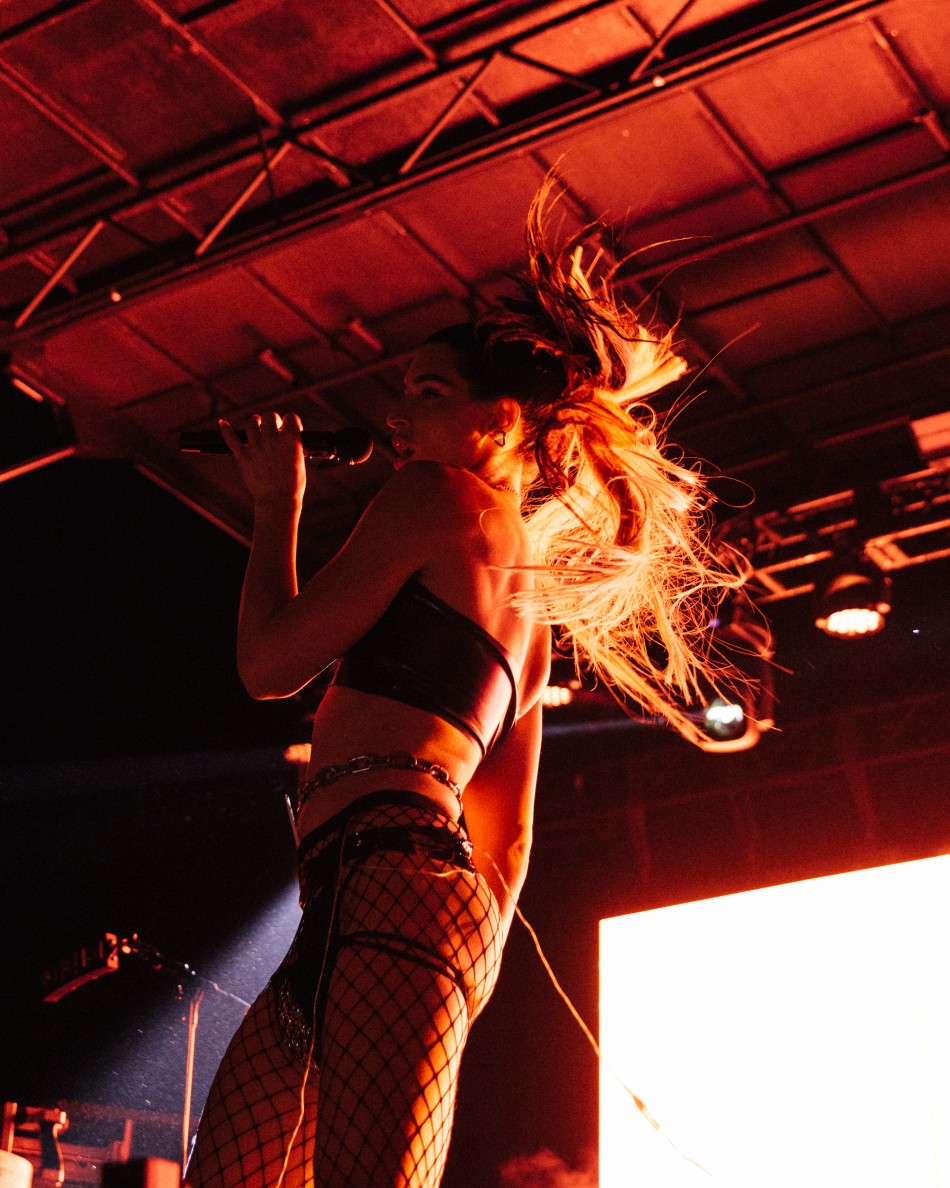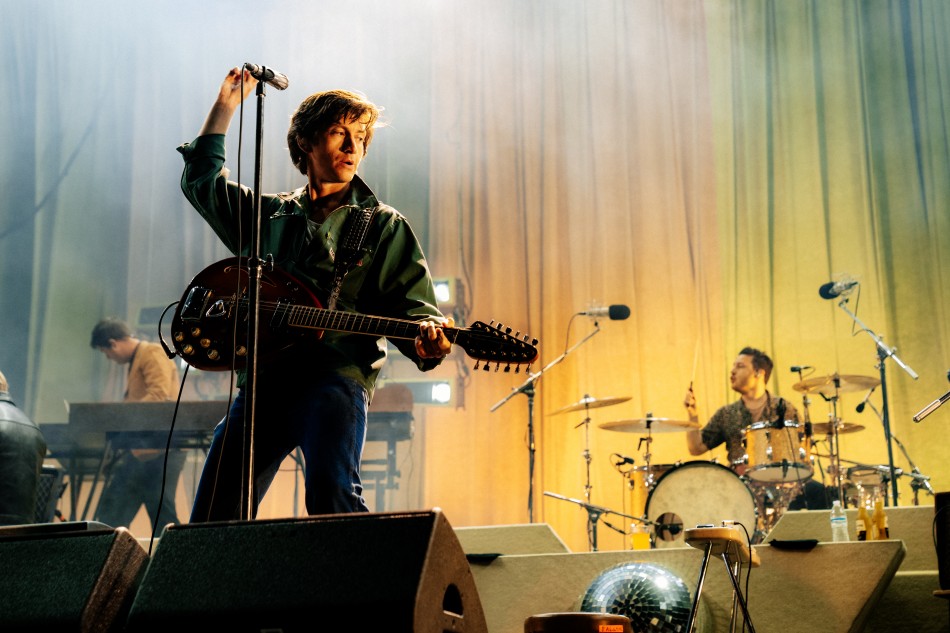 All in all, Primavera Sound LA was a big hit. I'd highly recommend anyone go especially if you're a musical adventurer like myself. If you want to find new music or understand the present moment in culture, the Spanish know how to put on a good show. See you next year. Viva Primavera. Trent Reznor is God.
Words by: Rob Shepyer