Heavy on the Cool: Dry Cleaning at Teragram Ballroom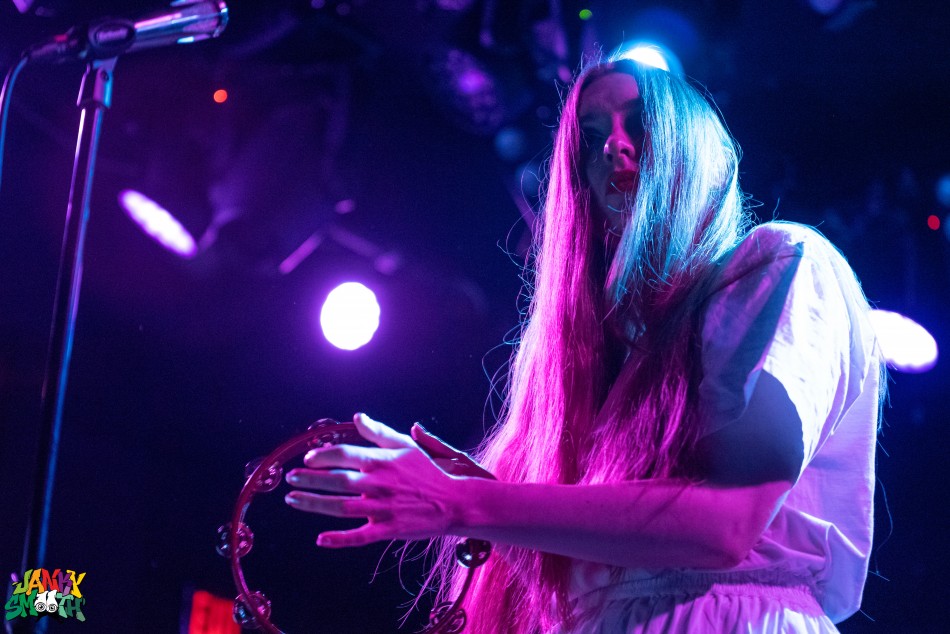 Raybans, iced coffee, and cigarettes high atop Manhattan on a gloomy day spent people watching on a fire escape. A Jim Jarmusch movie plays on mute in the living room while the last Dry Cleaning vinyl, New Long Leg, spins in your bedroom. You jot down lines of poetry that don't rhyme or make sense but you feel inspired and accomplished behind your shades and thin, unmovable lips. This scene, which I just imagined, plays out in black and white, an experimental piece of imagination meant for celluloid and inspired by the sounds of Dry Cleaning, a band with the New York spirit of No Wave and South London post punk heart. You hear shades of Television, Joy Division, Portishead, Talking Heads, The Modern Lovers, Lydia Lunch, Iggy Pop's more recent stuff, Sleaford Mods, and Kim Gordon.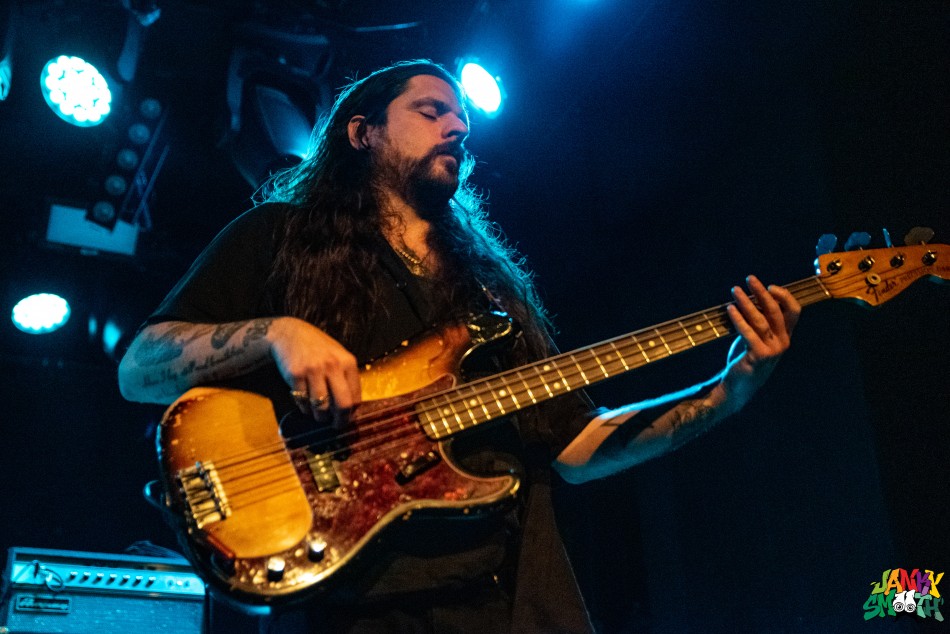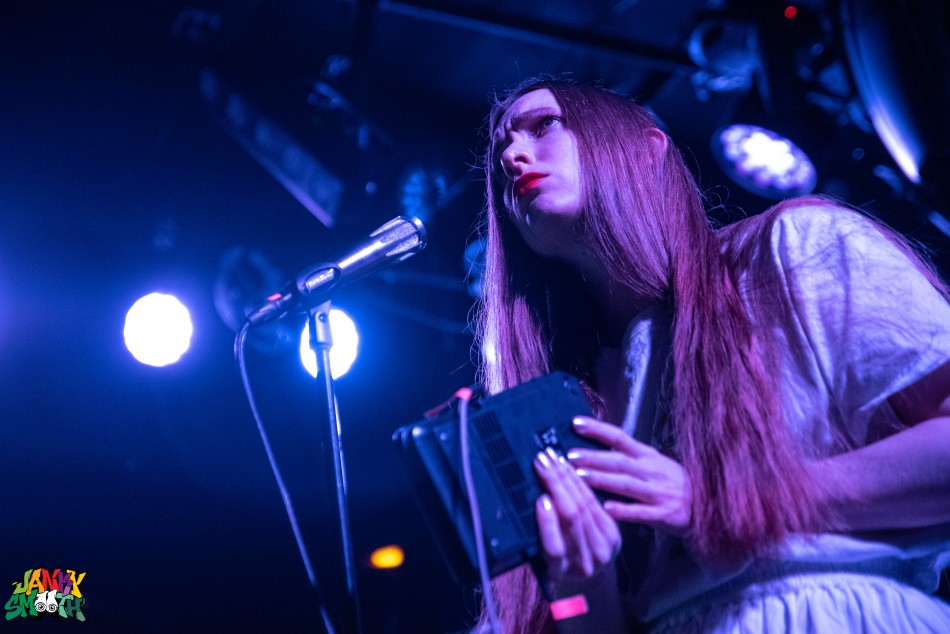 Dry Cleaning is all the rage. Before I committed to covering the show, a friend asked if I was going to see that band everyone likes right now at Teragram. When I asked which band he was referring to, his reply was simply "Dirty Laundry". When I saw the hype around Dry Cleaning, I knew this was the band he was referring to. You understand the phenomenon the moment you hear the music. Everyone in Los Angeles and New York desperately wants to be cool. Dry Cleaning is so cool that anything you do while the music is playing becomes cool too. Reserved, low key, observant, smart, witty, English, quietly and subtly scornful of mechanical ways of living yet showing little emotion, bored, heavy if you separated the music from the vocals but in a way that makes it still feel like jazz and not necessarily punk or metal. Note the guitarist was wearing a Voivod shirt.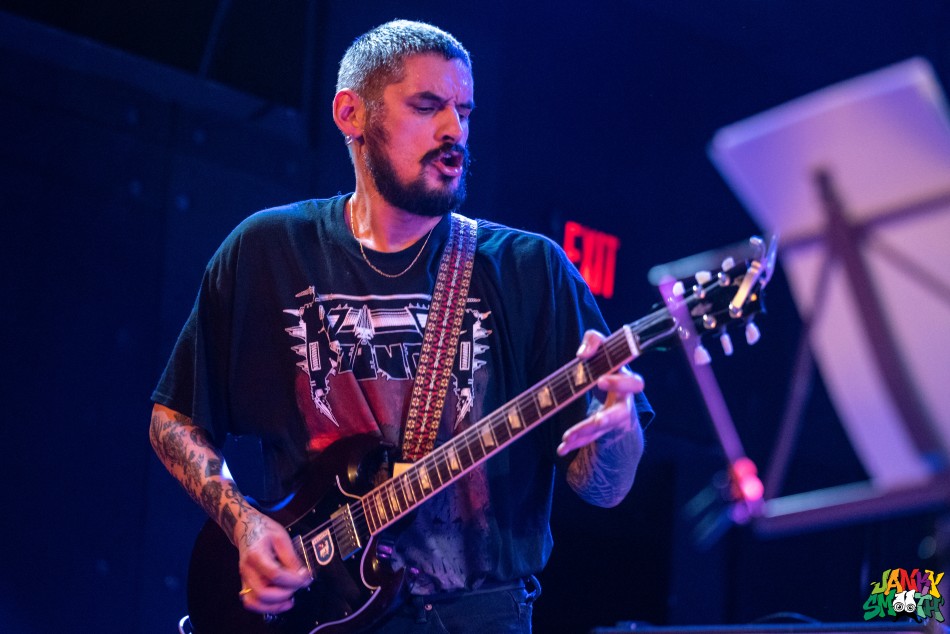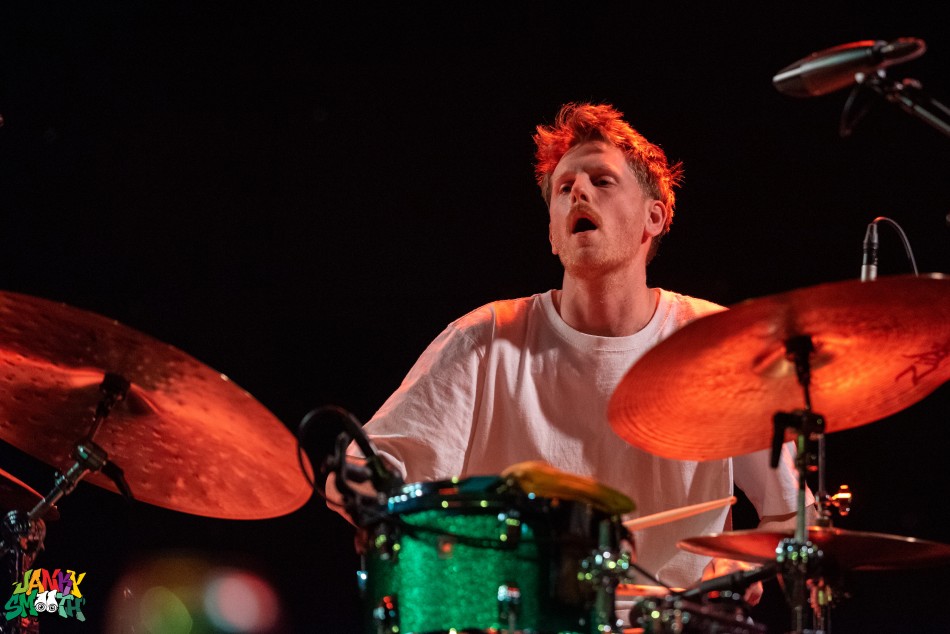 Dry Cleaning's shirt was just black with the outline of a faceless, fat figure. The kind of merch that infers minimalism, apathy, trying to avoid the pack and the eternal concept of "Less is More". Speaking too much gives away all your secrets, what's left to seduce people into finding you interesting then? What Dry Cleaning does best is seduce.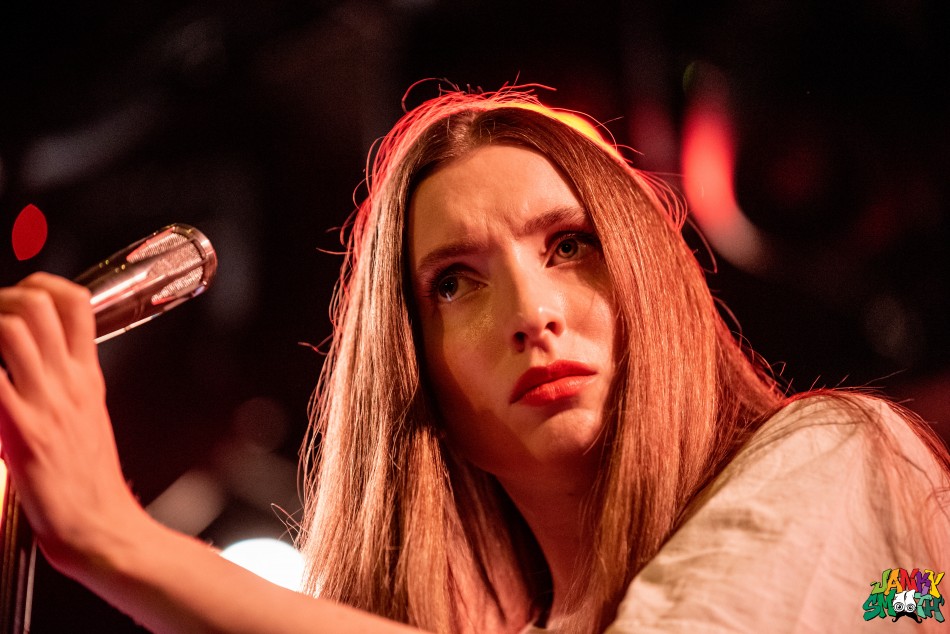 Kamikaze Palm Tree performed first. They sounded as playful as Stereolab, as emotive as Broadcast, as avant-garde as Nico but baroque, and not afraid to be so esoteric and artsy that no one gets it. Music as weird as The Doors' version of Alabama Song must've been in 1967. Coherency and wholeness is not the goal. Their compositions are thought provoking and disorienting but still harmonious and sweet. Singer Dylan Hadley tested the audience's IQ with singing and drumming that required the right mental faculties to understand such disruptive and fresh music.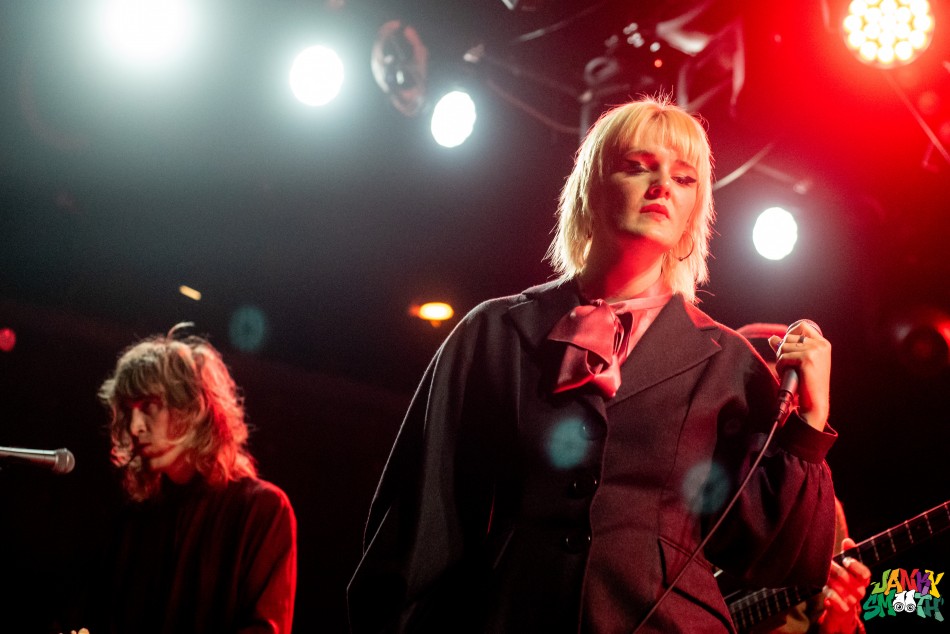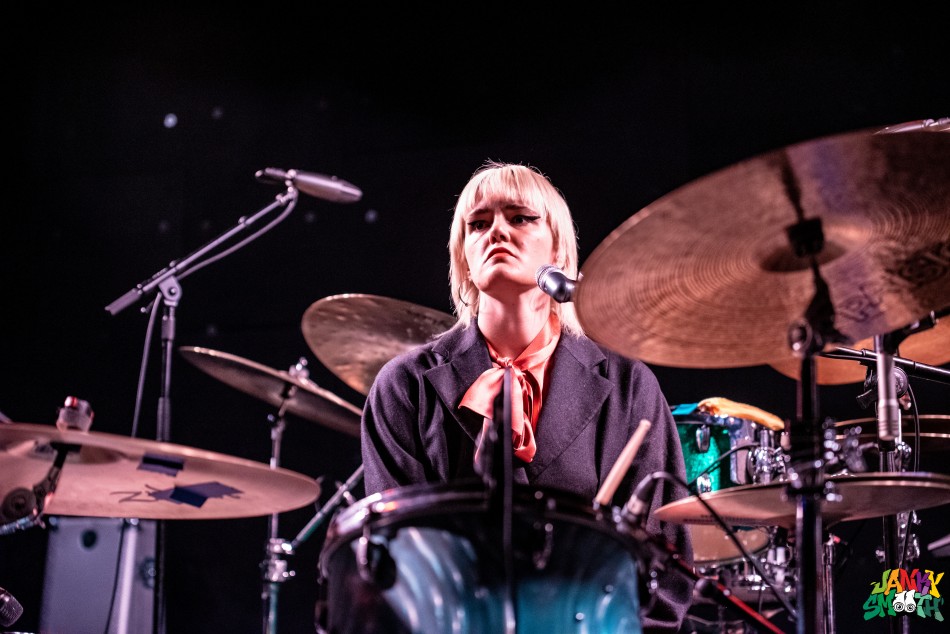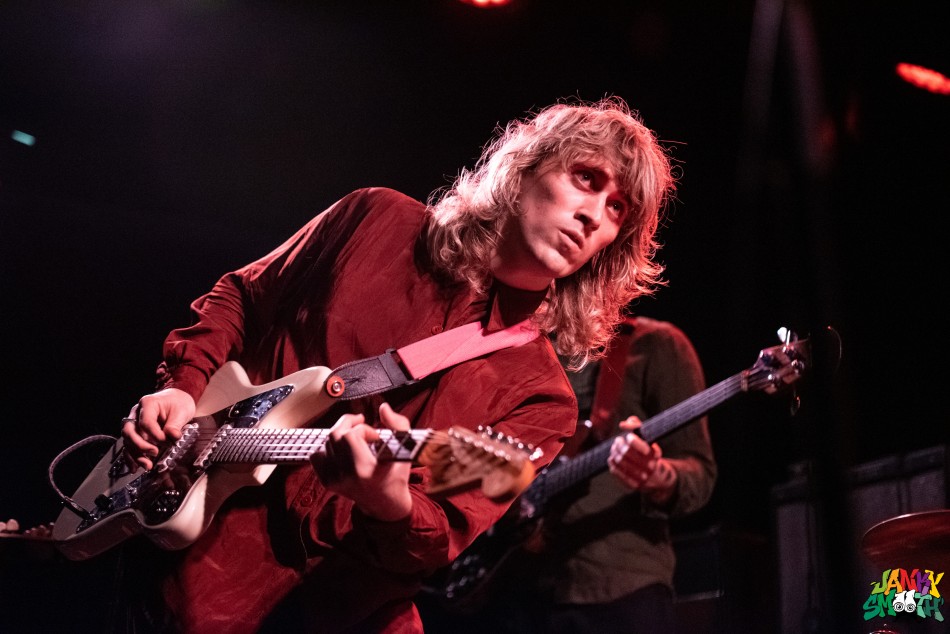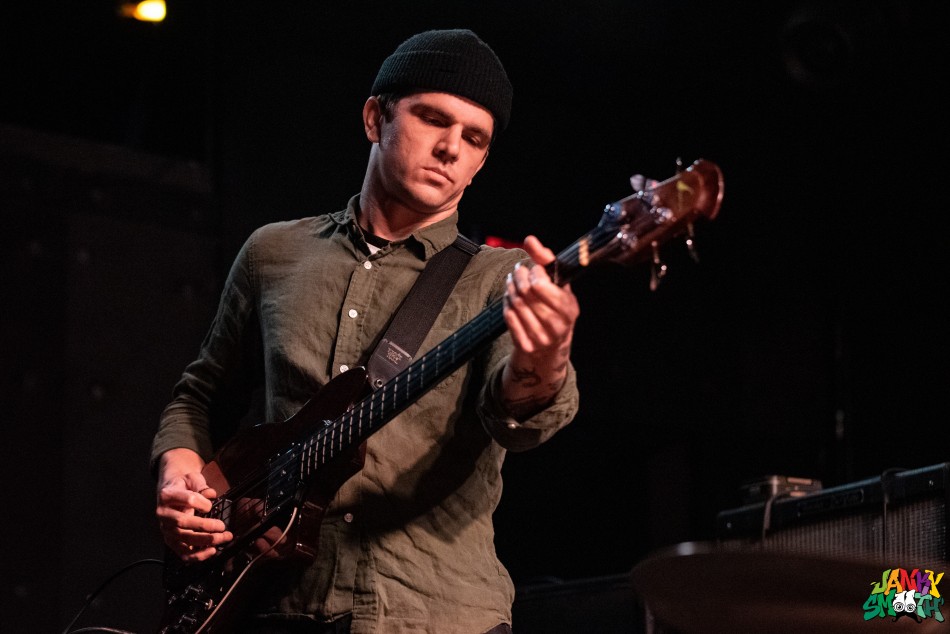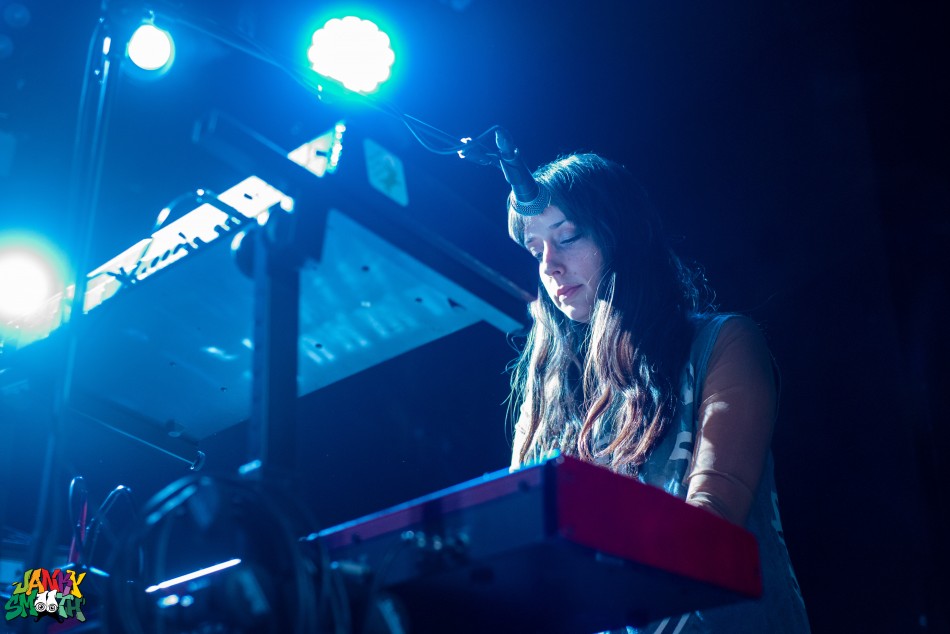 Dry Cleaning's set never once felt standard issue. Their singer, Florence Shaw, is the biggest enigma in music right now. There's a whole stew of musical pandemonium churning around her, yet she stoically stands in the eye of the storm, staring at something she projects behind the audience that inspires her to sing from a place that is simply too cool and low key for most people to channel onstage, in front of an audience. You have to be completely elsewhere to carry that vibe so openly. The secret to her cool is that being so vulnerable in the middle of musical violence takes a quiet courage, she doesn't make a point of it but audeinces recognize it right away. There were some moments that looking into her eyes, I thought she was possessed. In the case of most artists performing live, we take possession to mean that a demon enters the artist's body to wildly and inhumanly move about. In Florence's case, it's the opposite, she was so in control and collected that you struggle to comprehend how any human could keep such composure without an explanation as simple as, she's isn't human at all, at least not on stage.
Now that I've said all these nice and strange things about Dry Cleaning, let me end this coverage with a plea:
Don't let this band get co-opted by the Idles fans. PLEASE. Thank you.
Words by: Robert Shepyer
Photos by: Albert Licano