In Amyl We Trust: Amyl and the Sniffers at Teragram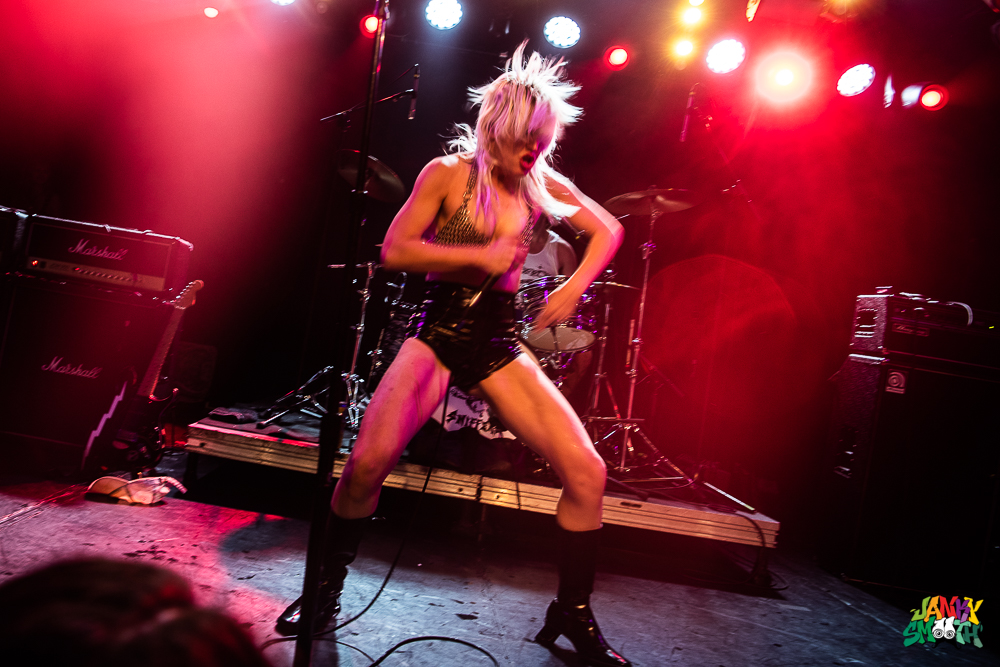 I feel a bit late to the party. By now, Amyl and the Sniffers aren't underground punk darlings from Australia anymore. At this point, the band hasn't just cemented themselves as one of the most dynamic and electric acts in the entire genre, they've gone on to influence numerous bands and a whole damn scene within punk to boot. I'm lucky enough to be early to a different party though, that one hosted by C.O.F.F.I.N. the Aussie rockers that Amyl brought on tour with them. These guys rip in undeniable fashion, harkening back the sonic sex appeal of AC/DC but with a harder edge. It's through a band like C.O.F.F.I.N. that AC/DC will go in history as proto-punk someday.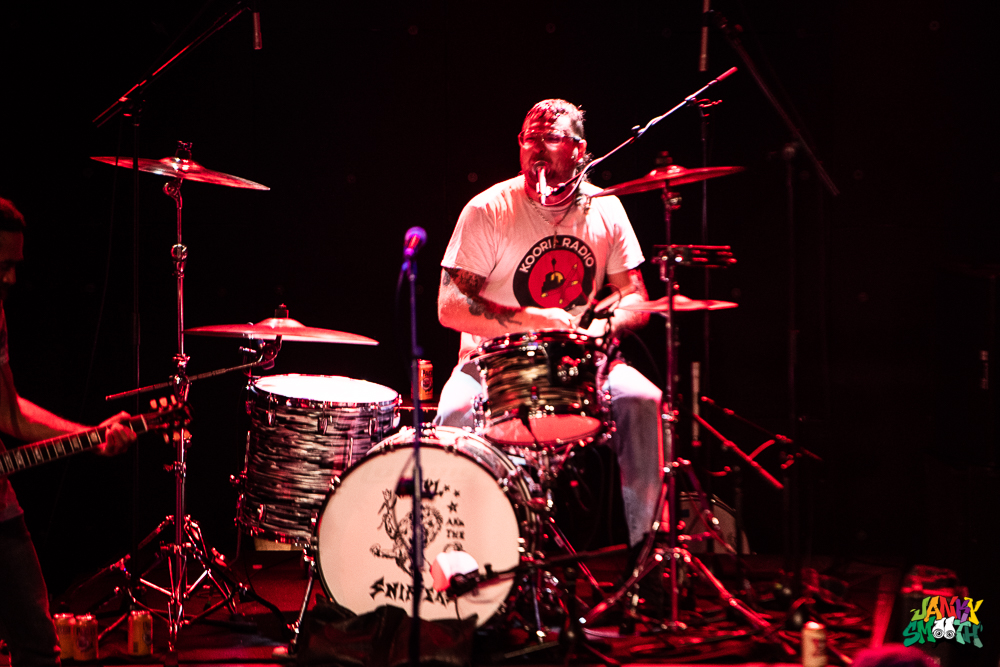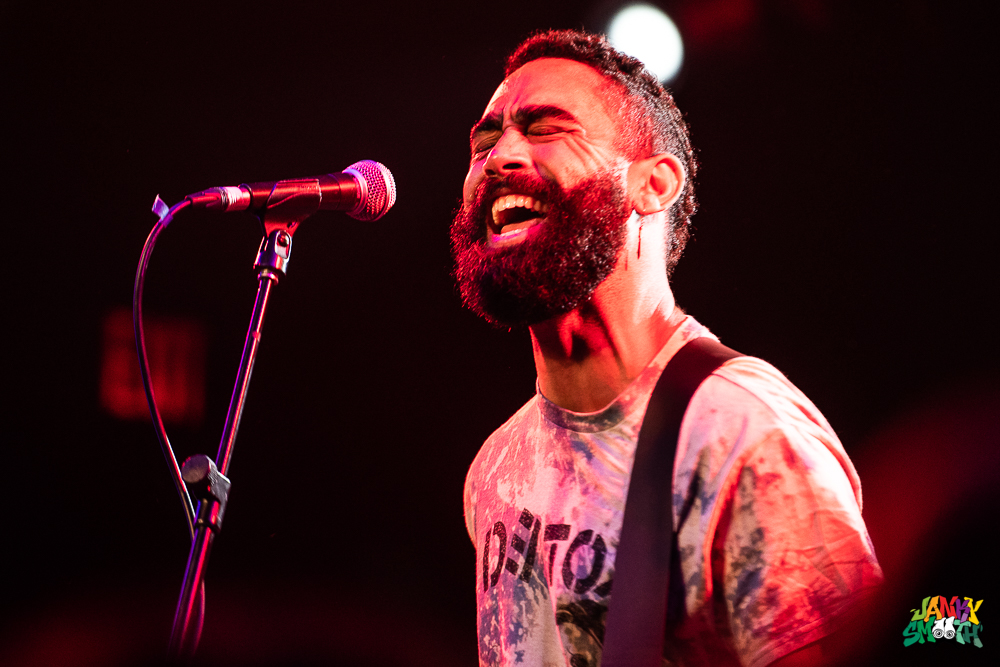 Amyl and the Sniffers have been getting incredible praise for a long while now. People were saying this band resurrected the classic punk sound but with a hint of glam. The sort of punk or hardcore shows I frequent are usually devoid of the feminine energy that Amyl has in loads. And I don't point that out because Amy is a woman, I mean the sound itself balances masculine and feminine rage and swagger in ways that attract everyone to their shows. There might be a certain type of person you'd expect at a hardcore show, but the range in humans at an Amyl show is limitless.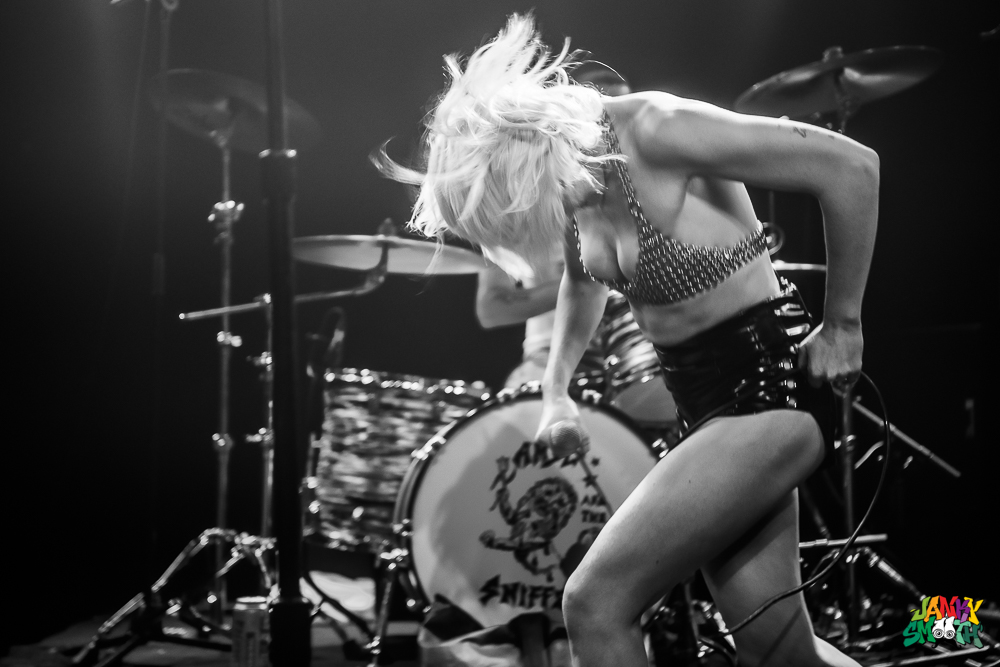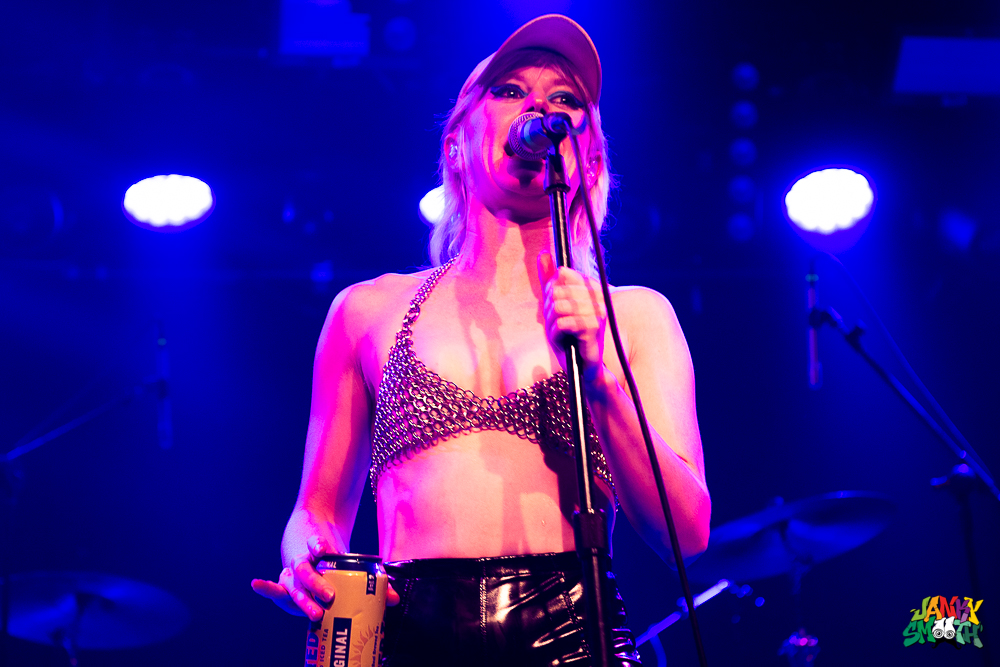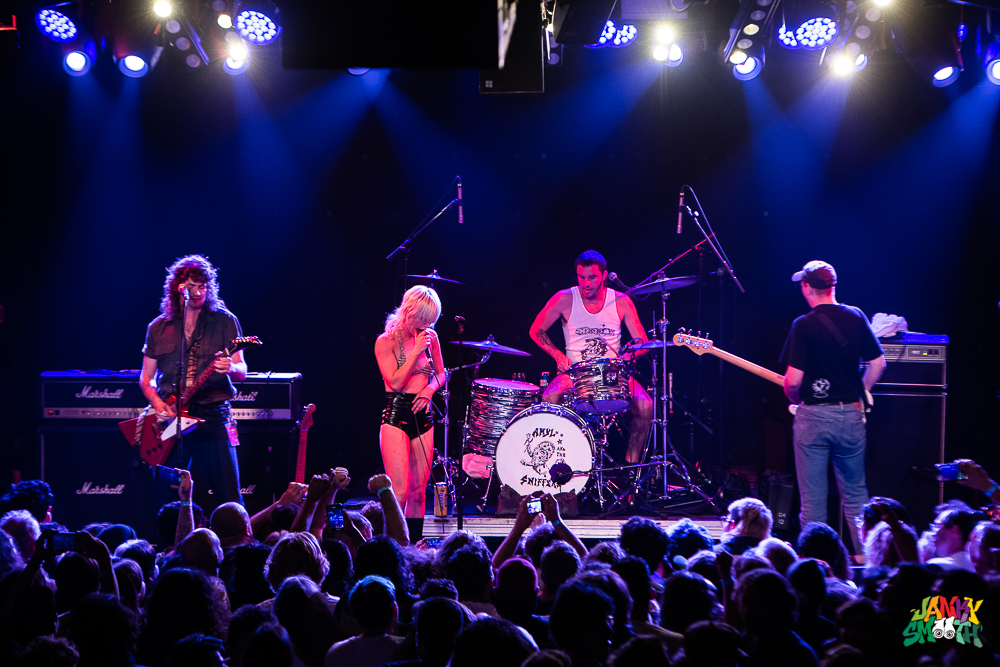 C.O.F.F.I.N.'s riveting, gnarled approach to rock and roll was as refreshing as two cold slaps to the face and ass. The kind of music that keeps you on your toes every second knowing there's imminent danger packed in the very next note. The drummer of this band is something truly wild to behold, he bashes his kit like the God of Thunder and belts out vocals with such pit-fighter grit, it's like a bar room brawl in every lyric. The band was unafraid to get political, calling out the systemic racism of indigenous people in Australia being incarcerated at higher rates, a theme that seems to run through every Western nation.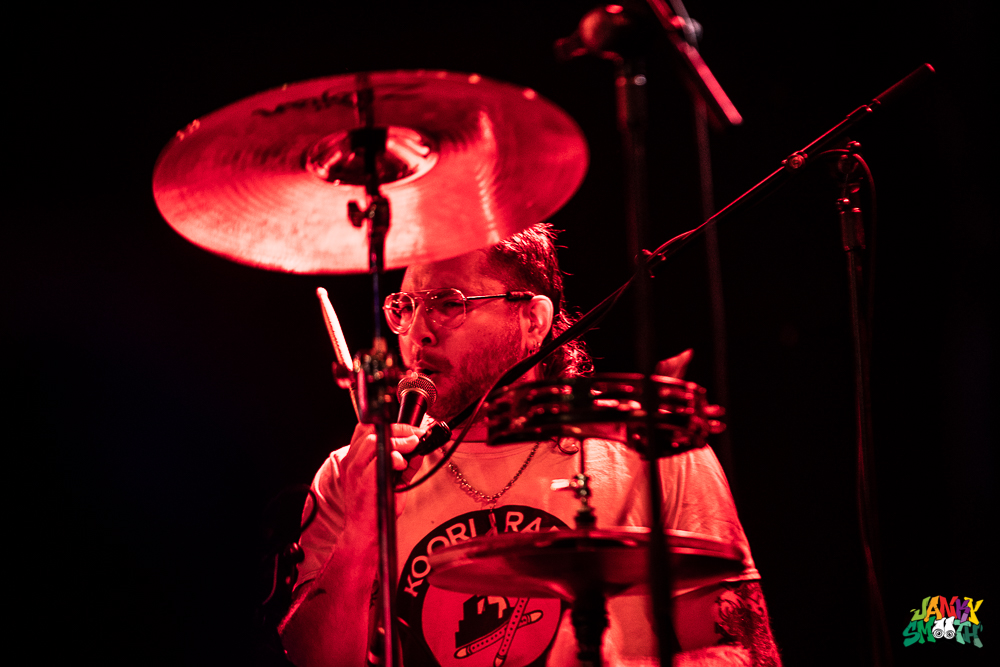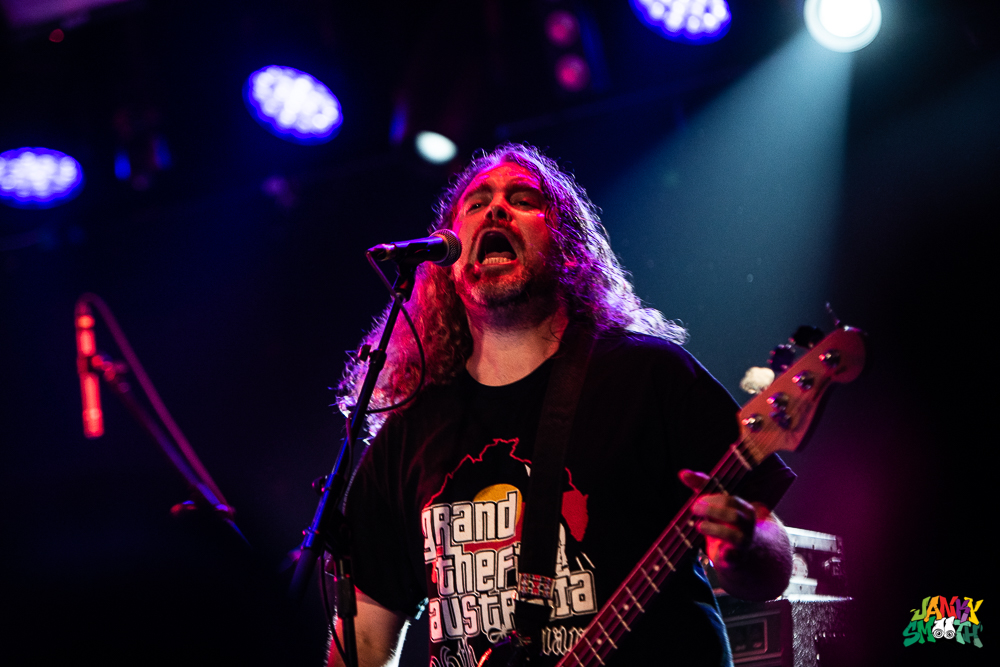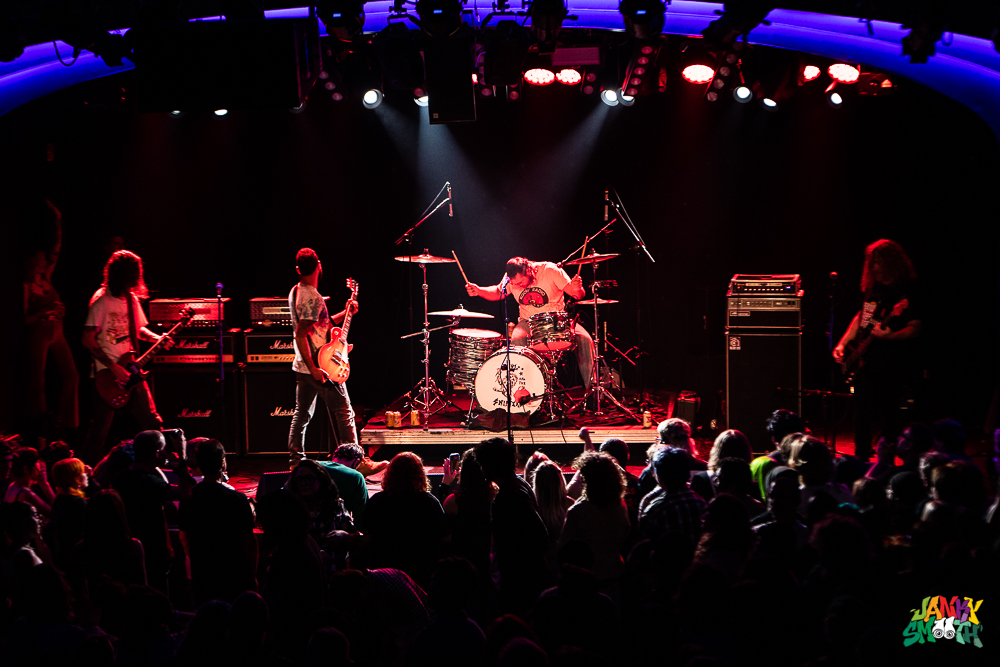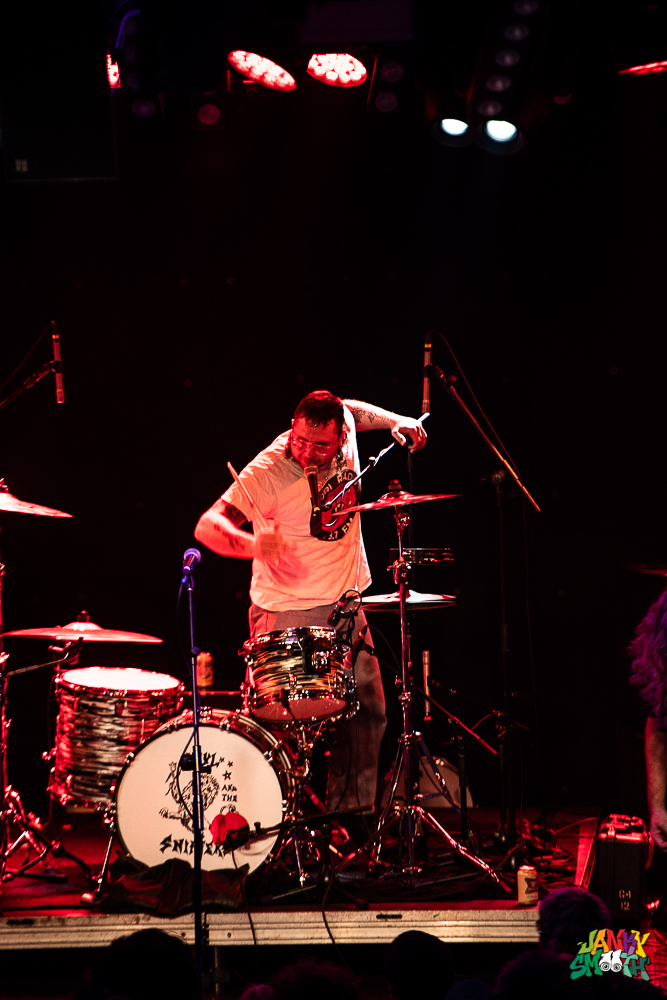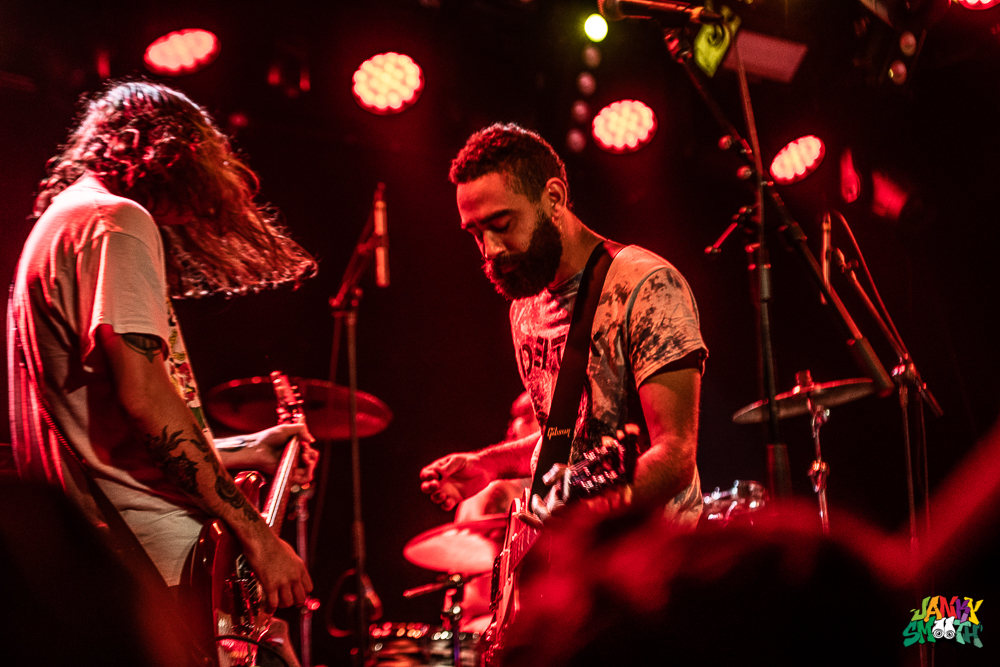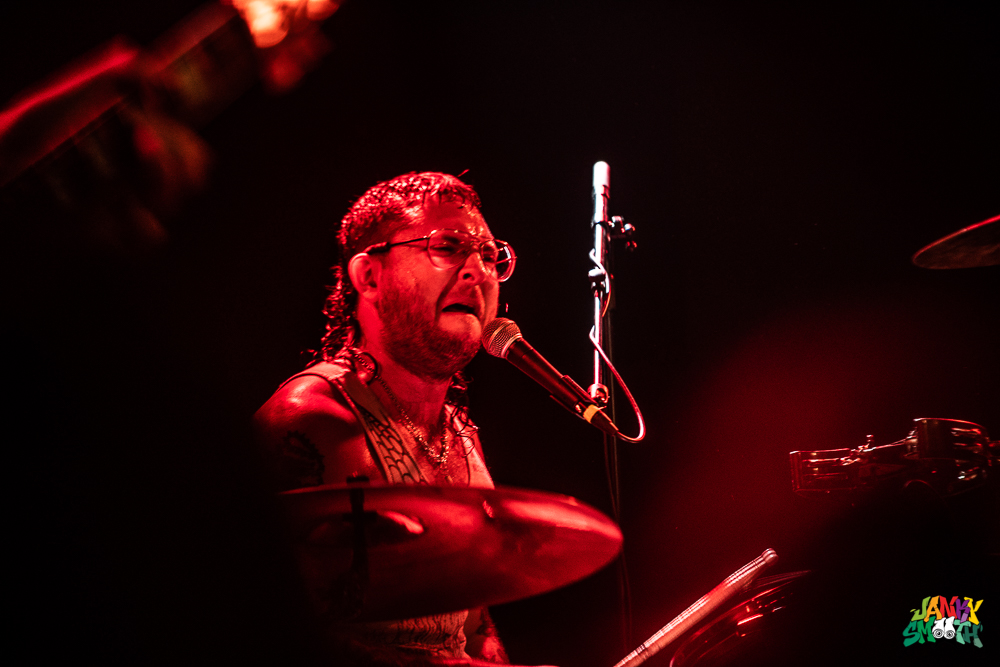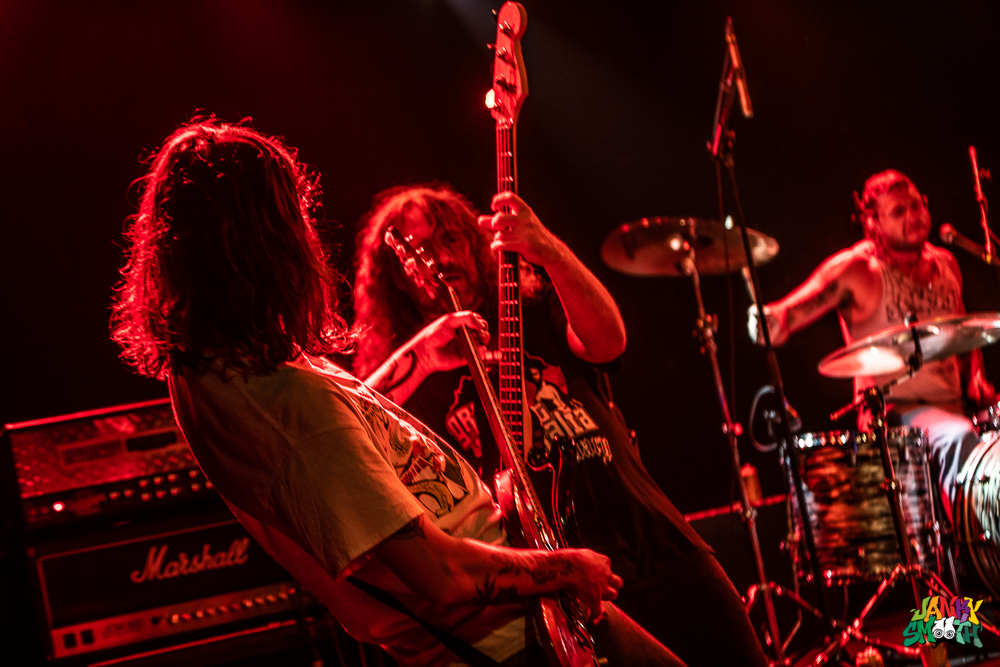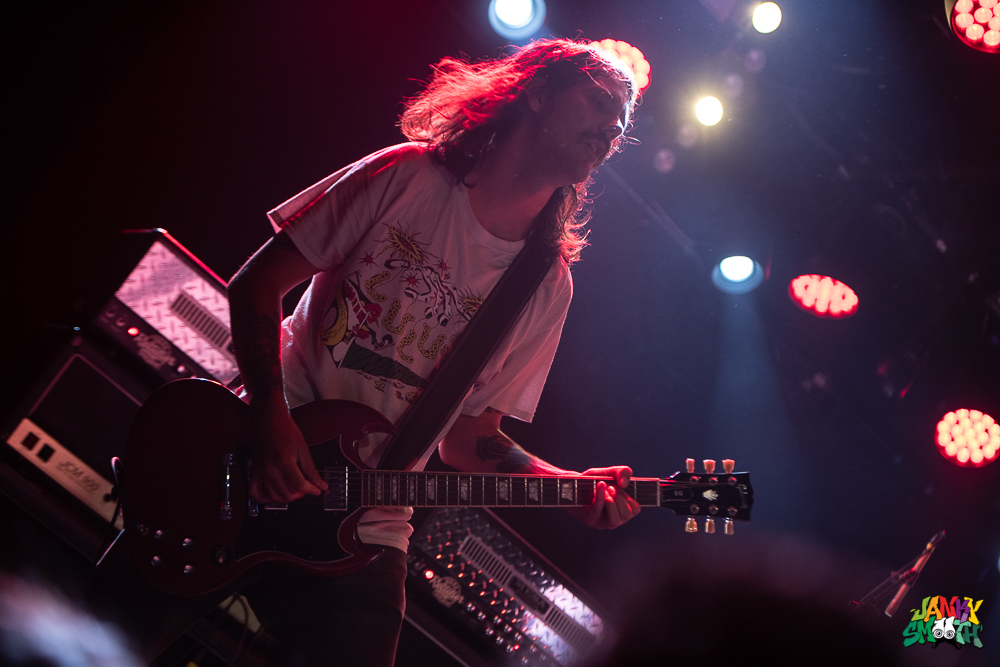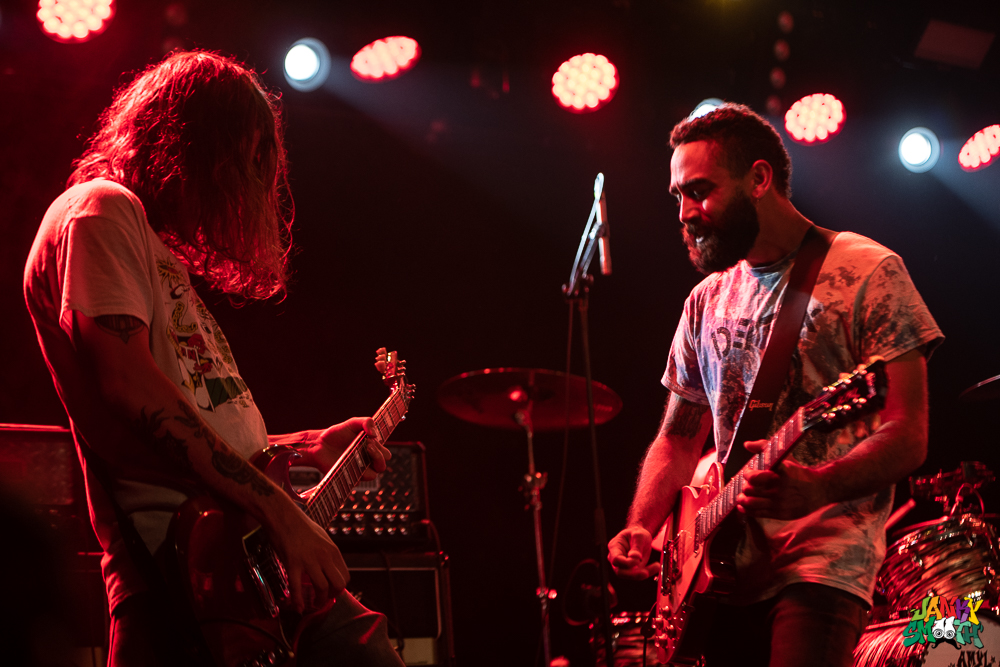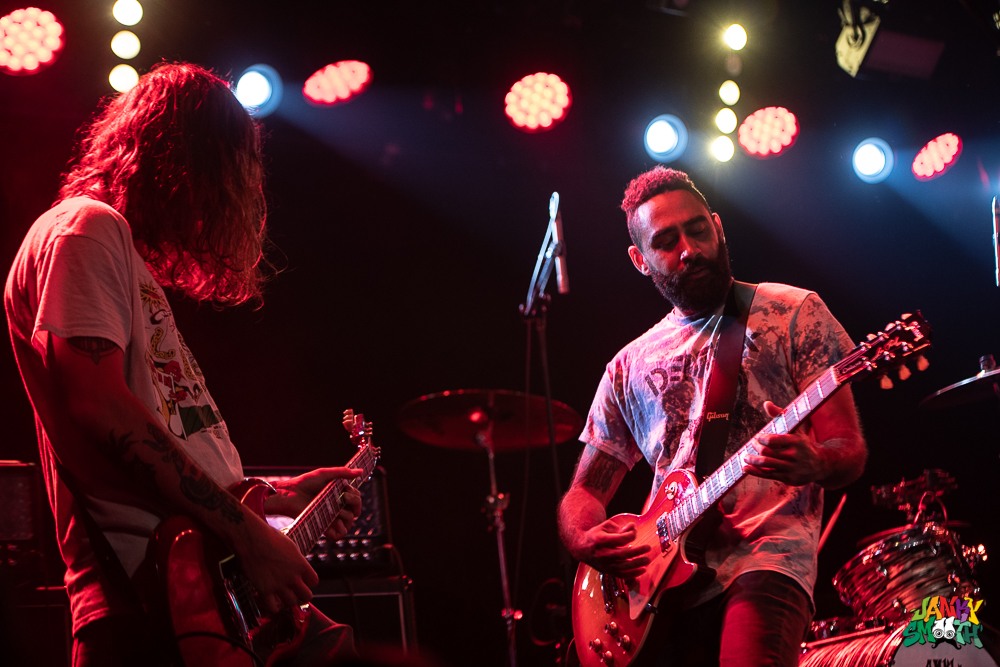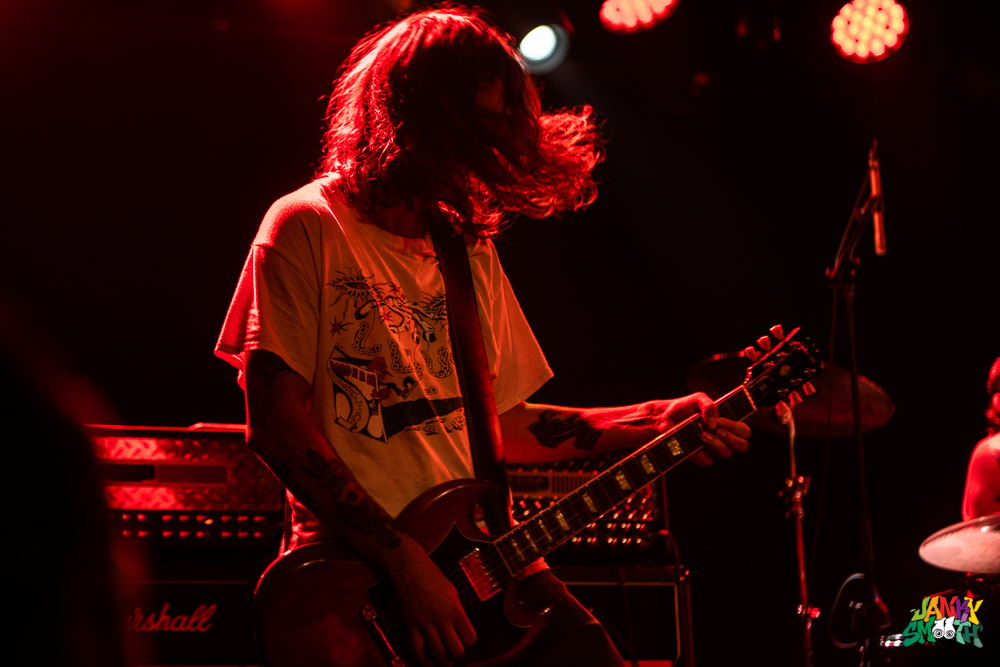 Strapped with a chain mail bra, Amy was the portrait of punk rock power incarnate into perfect flesh. There's no way you can waste the show staring at your phone when she's on stage, her magnetism and charisma are all consuming. What I love most about this band is that they embody so much strength and ferocity but they're not always singing about being a filthy freak (though, there's plenty of that too) or something like that you'd expect out of a punk band, many times, their songs are about love and the dirt you get under your fingernails trying to pursue it. Everyone relates to this, the band makes the pursuit of love seem badass in all its follies instead of sappy or desperate. This thematic edge might just be the coolest contribution to punk by any band in the last two decades.
Like C.O.F.F.I.N., the members of Amyl and the Sniffers pack animalistic mullets to show how uncivilized and undomesticated they are. Also like C.O.F.F.I.N., Amyl and the Sniffers got political, seeing as Roe vs Wade is about to be overturned by the supreme court, they called out anyone that thinks they have power over a woman's body. The guitarist added that all the men in the room should be just as outraged as the women, a sentiment it takes true machismo to arrive at.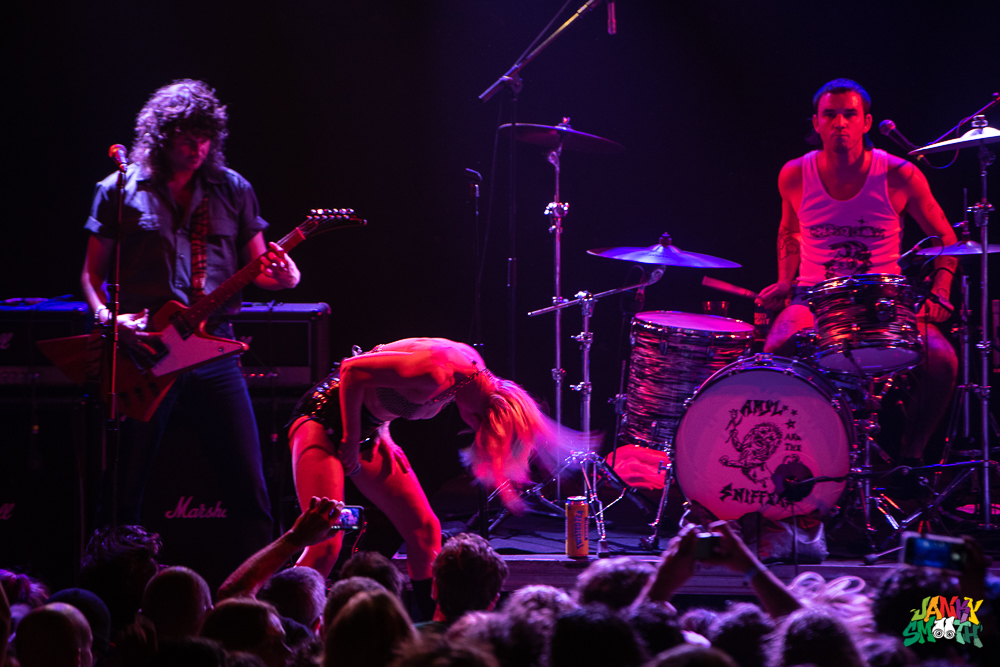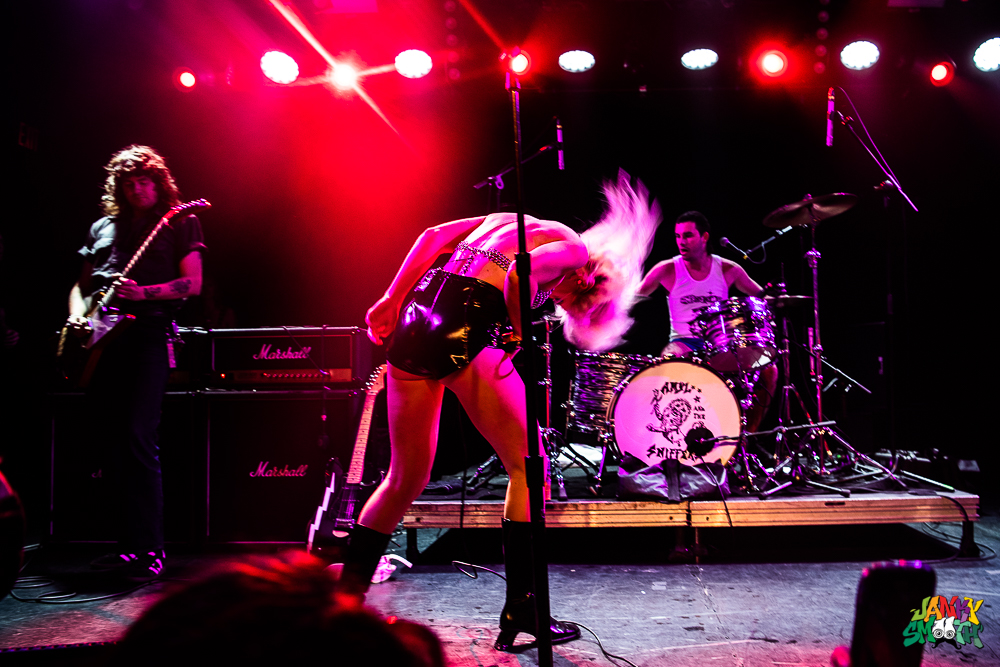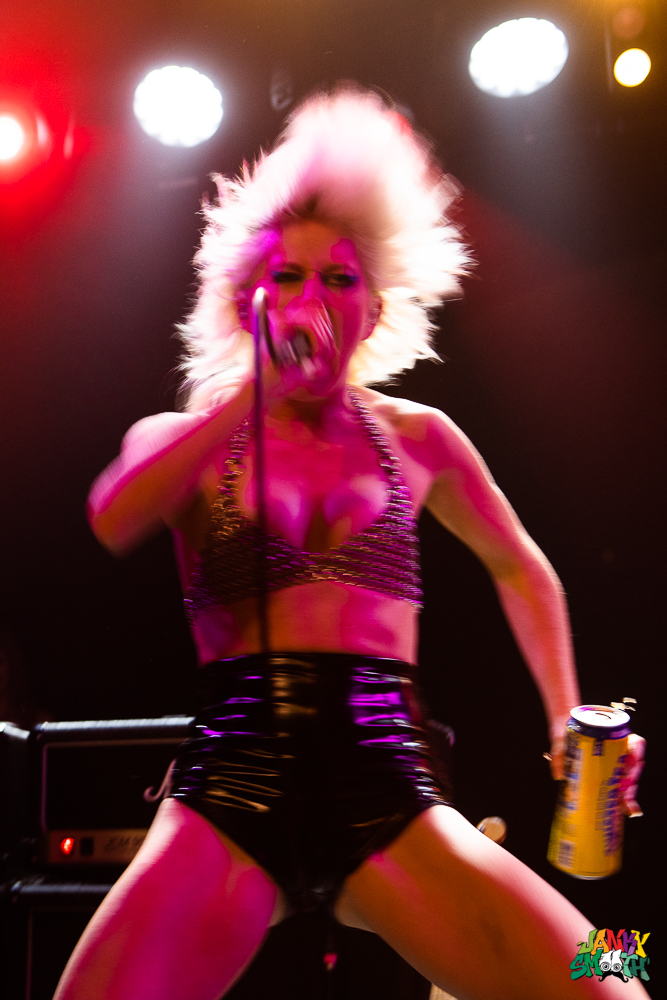 I don't think there was a single song that the audience didn't mosh, crowd surf, or headbang to. Amyl and the Sniffers at Teragram was pure energy from start to finish. The set list was banger after banger, as if so long as the band played it, everyone was down without question. Every member of the band displayed amazing musical ability alone and synergy together but in a way that was strictly punk, fun and sloppy when it needed to be, tight when they felt like it. Some of my favorite moments were when the band played "Guided by Angels", "Security", and "Hertz" all off their 2021 album Comfort To Me.
Part everyone will hate:
Make no mistake about it, Amyl and the Sniffers represents the future of punk rock. From the makeup of the band to their sonic character and finally to the audience that assembles around them. If you thought hip hop was the only relevant genre anymore, wait till the real ripples of this band's music are felt throughout pop culture. Here's the only thing in this article anyone might take issue with, but that doesn't mean it's not true–Amyl and the Sniffers triggered the beginning of what I think of as "Trust-fund punk". The sniffers aren't rich kids, but it's a form of punk the rich have embraced. Call it Coahella music, call it Gucci punk, call it whatever you want, Amyl lit the fuse. Other bands in the same vein have fully embraced this, whether it be by elite brand endorsement or just letting their aesthetic take on a hefty bill. Now you might think there's nothing wrong with corporate backing, but how many corporations engaged in punk culture-vulturing hold views that they support with their dollars that are completely against the punk ethos? The answer is sadly most of them. Fuck Gucci. They tried to act punk in the height of a blackface scandal during a hip hop community #gucciban that the fashion brand only made worse by appropriating turbans for white people. I understand frilly clothes made certain artists achieve the heights of their public persona and increased their audience but clothes and publicity won't reward you immortality. Only art can do that. And the clothes only made the art more whack. Don't misunderstand me, I'm not hating, we like these bands as artists and people, we all do, it was just a lame moment in LA punk history we can all learn from. Fashion is made for the rich. The reason it always changes is because eventually poor kids get their hands on the goods so the clothes stops identifying rich kids as a separate class. Punk has always looked alternative, and fashion always needs fresh ideas, so what better art-form to suck the blood out of for these corporate vamps? Also, You can avoid all this bullshit by just saying you're not punk. That you're just rock and roll. But trust us, it's better for everyone to proudly call yourself punk.
Trust fun punks can play at a Hollywood mansion party whereas D-Beat will never be showered in such well manicured praise. Pure punks, you see, want to be for the poor. And I hate to be classist, I'm certainly not a pinko but let's be real. And to be clear, this is probably a good thing for the genre as a whole, so long as it's mainly an element of the audience and not the bands. Line the artists' pockets, let the audience see them live on Daddy's dollars and hopefully the artists never forget to bite the hand that feeds them because one day their audience will want to see the blood on their lips to know they're still cool.
Words by: Robert Shepyer
Photos by: Jessica Moncrief