The True Cutting Edge: A2B2 Night of Fire 2 w/Arca and Andy Morin at Catch One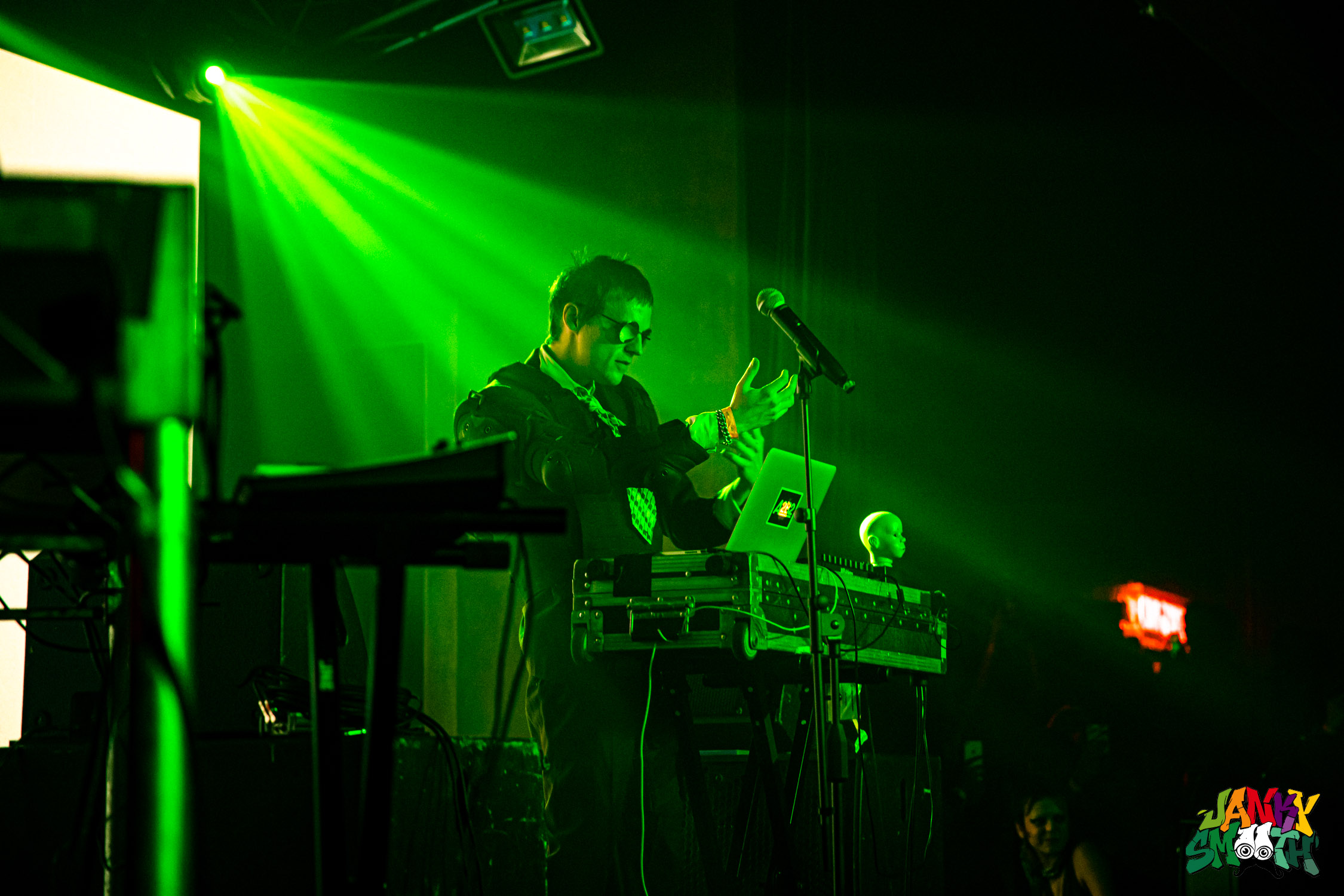 Initially founded as a blog by Andy Morin, A2B2 has morphed and grown into an online magnet attracting a vast pool of young outsider artists hungry for representation not found in the "alternative" appeal of contemporary publications like Juxtapoz and Hi-Fructose. With limited print runs satisfying our tactile needs and a healthy online community providing a showcase for all things digital – Night of Fire 2 represents a first step into the physical realm for what I hope will continue to be an annual gathering + celebration of the true cutting edge.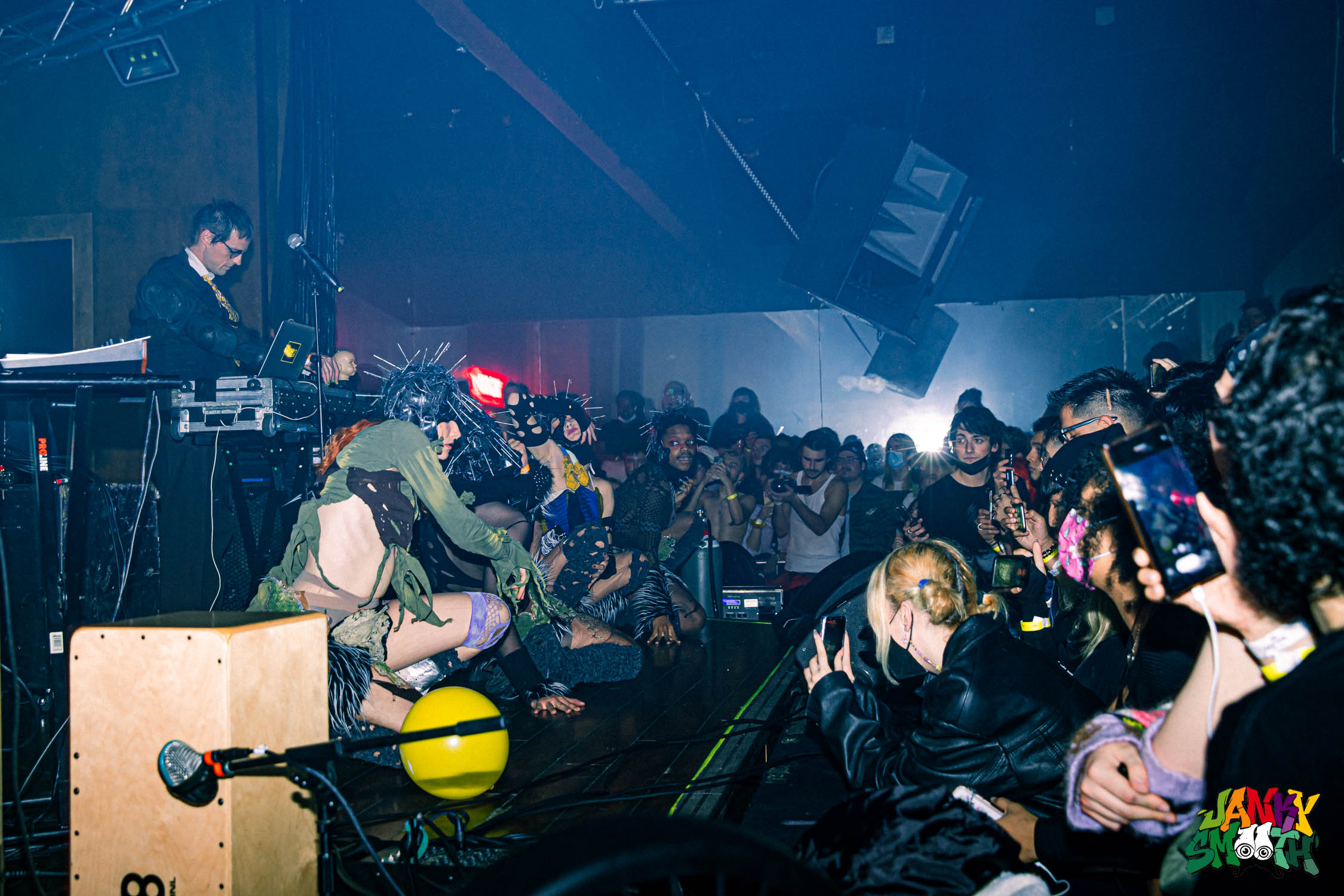 As the audio engineer of Death Grips there's a certain (rabid) fanbase that follows Morin's work – and anyone that's ever seen any DG shitposting group knows that these people go absolutely apeshit for Kero Kero Bonito. Well worthy of sharing a bill (and surprisingly a perfect fit) Kero Kero Bonito set a high bar for the night and reminded me how exciting left field booking can be. The general public's recent fascination with classic J-pop only furthered how stoked everyone in the crowd was to see someone carrying the torch and delivering near punishing positivity and -good vibes-, something the British trio was years ahead of the curve on.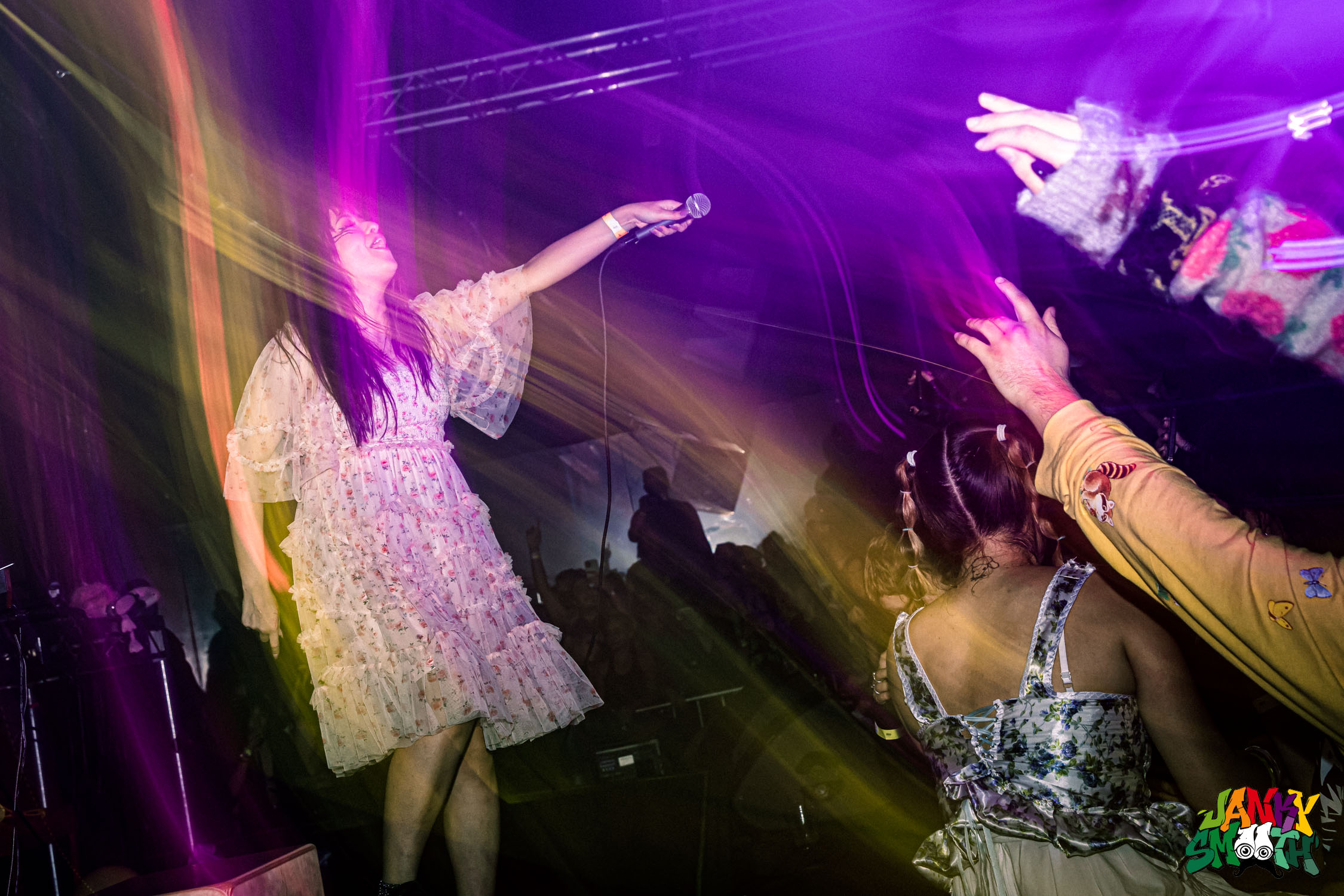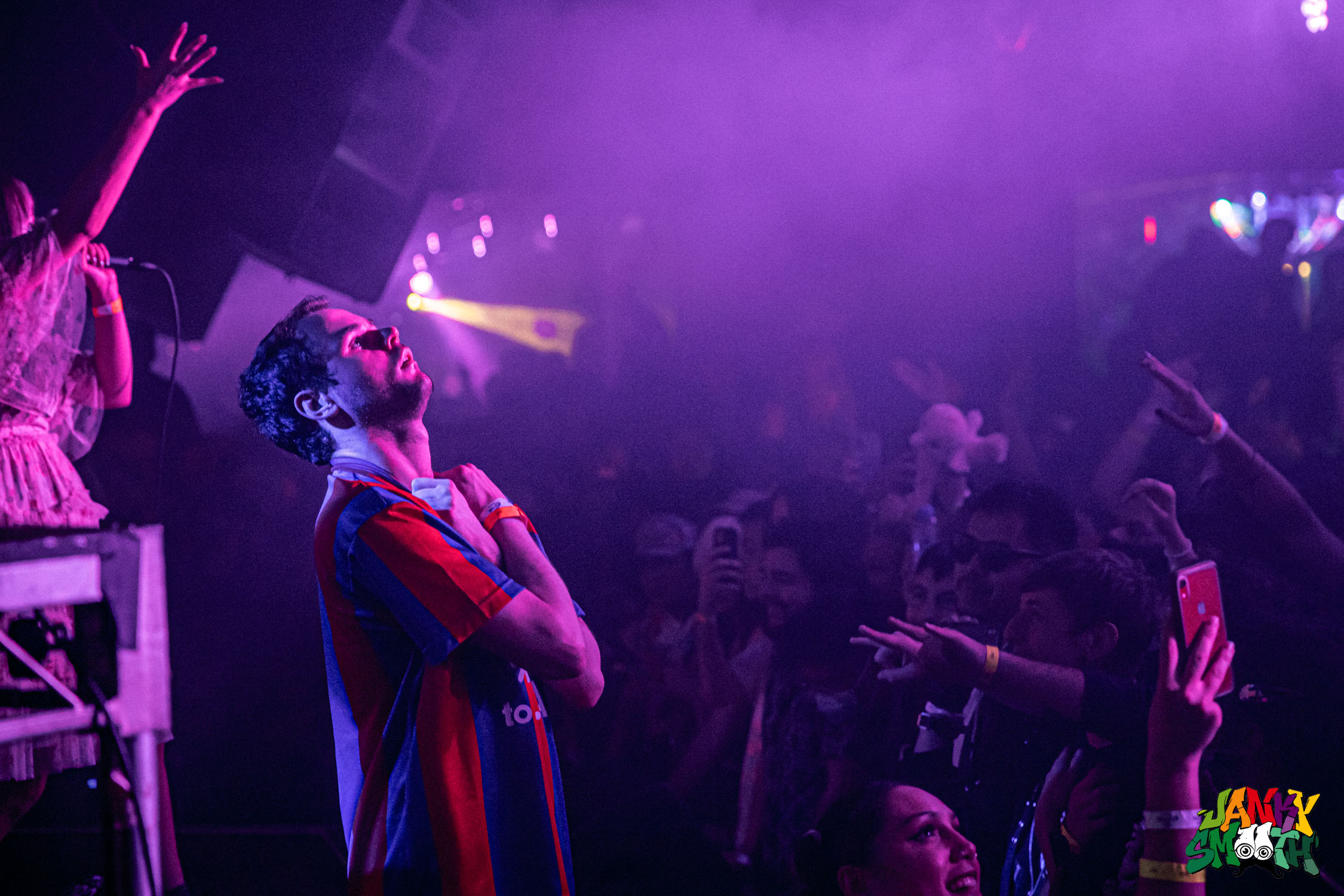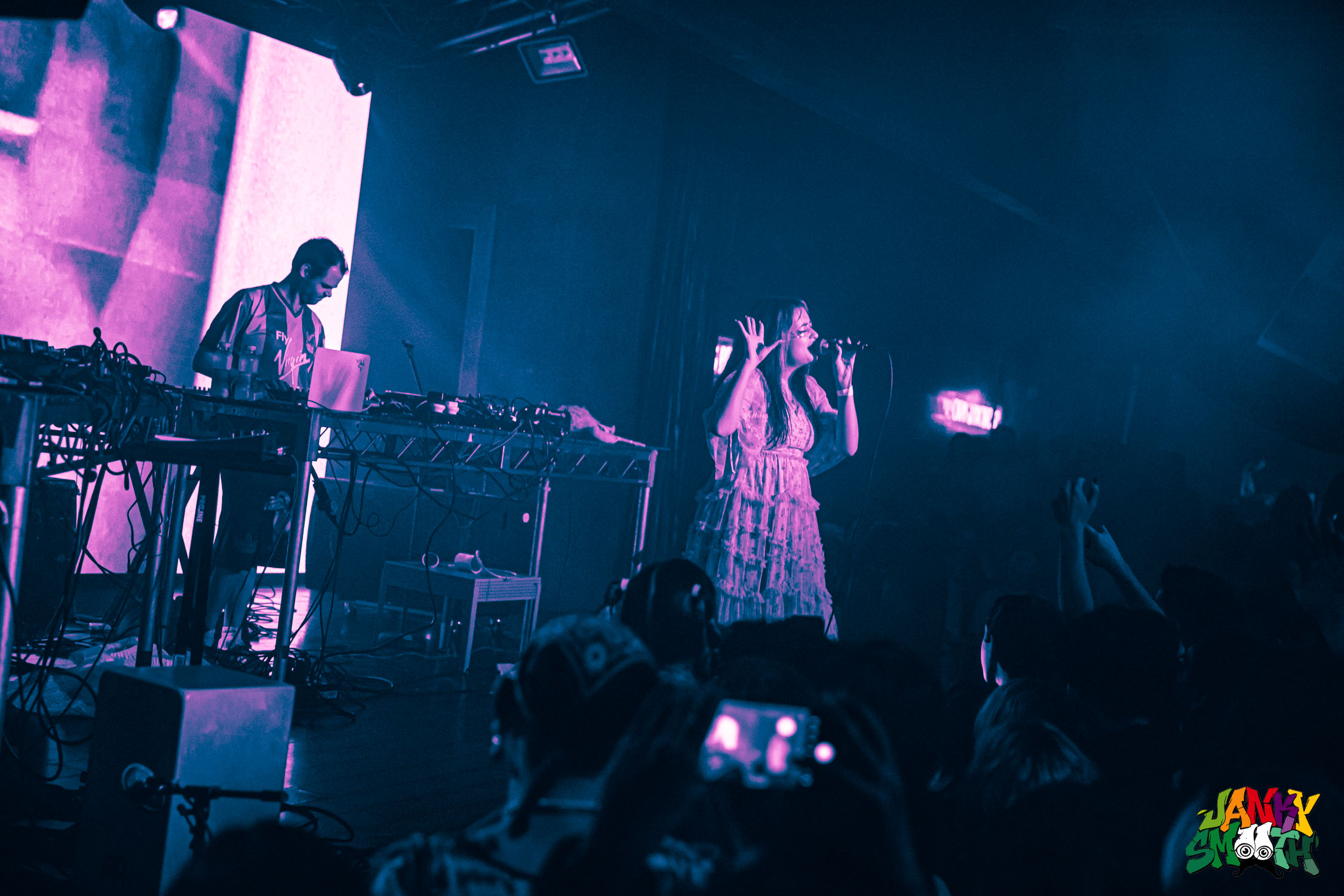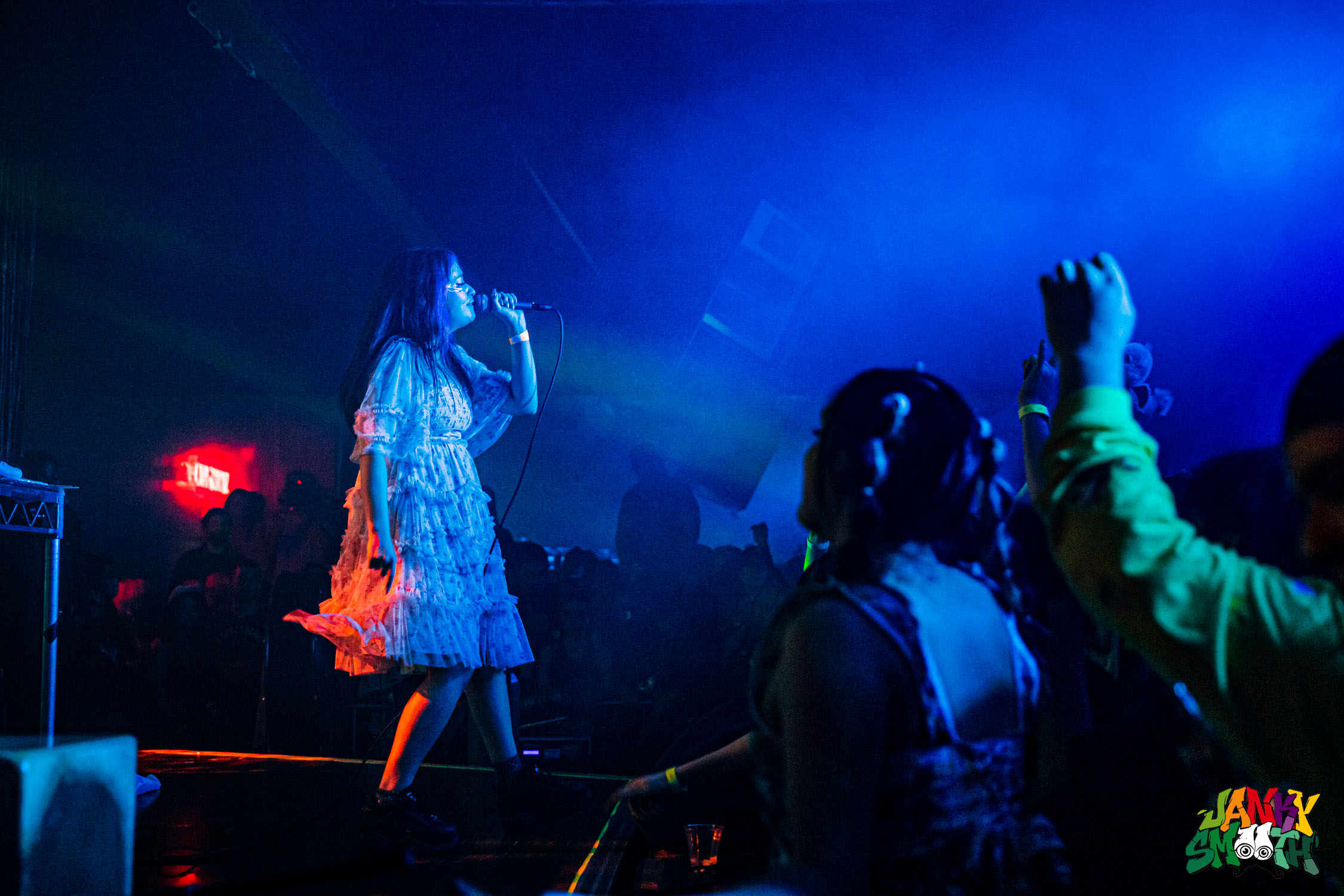 Elsewhere in Catch One, rooms swayed and bounced with the intensity of a mosh pit on molly. Seven-foot tall drag queens slammed amongst art school girls in knee high platform boots and shirtless muscle bros armored with leather chaps and golden chains. This moment was best realized during a set by DeathByRomy – the up and coming queen of corpse-paint pop who commanded the room like a veteran performer despite having a musical career that's only begun to blossom post lockdown.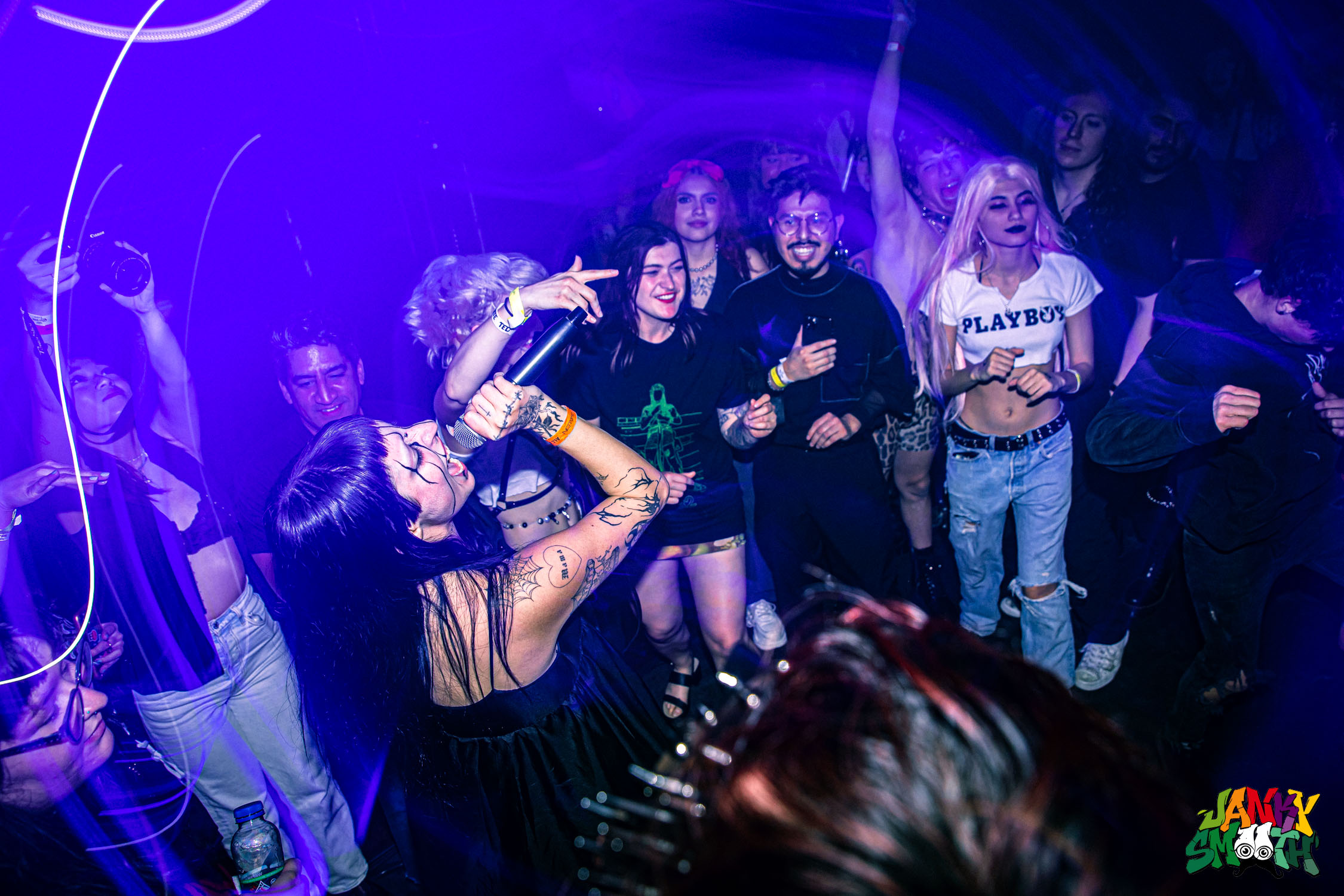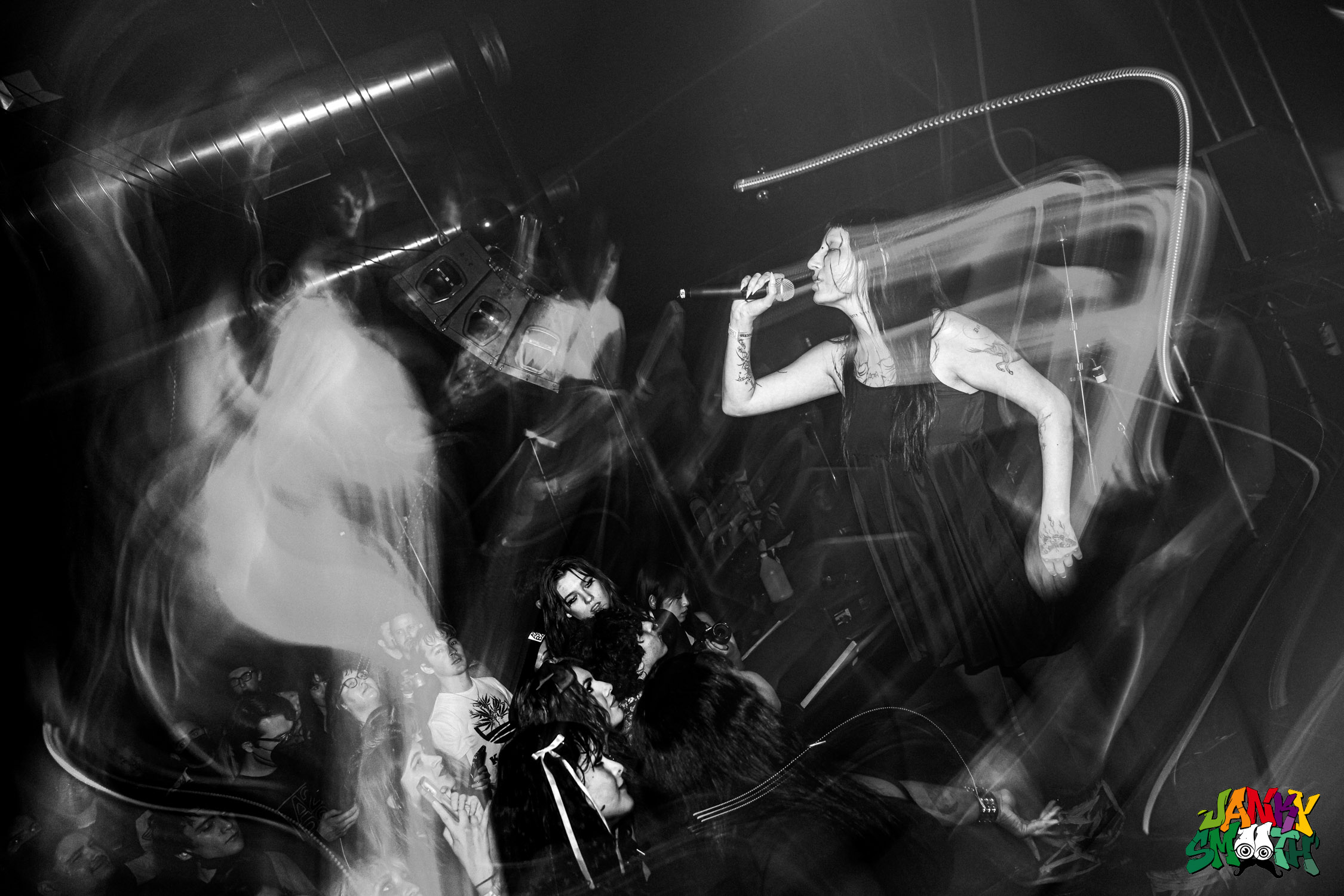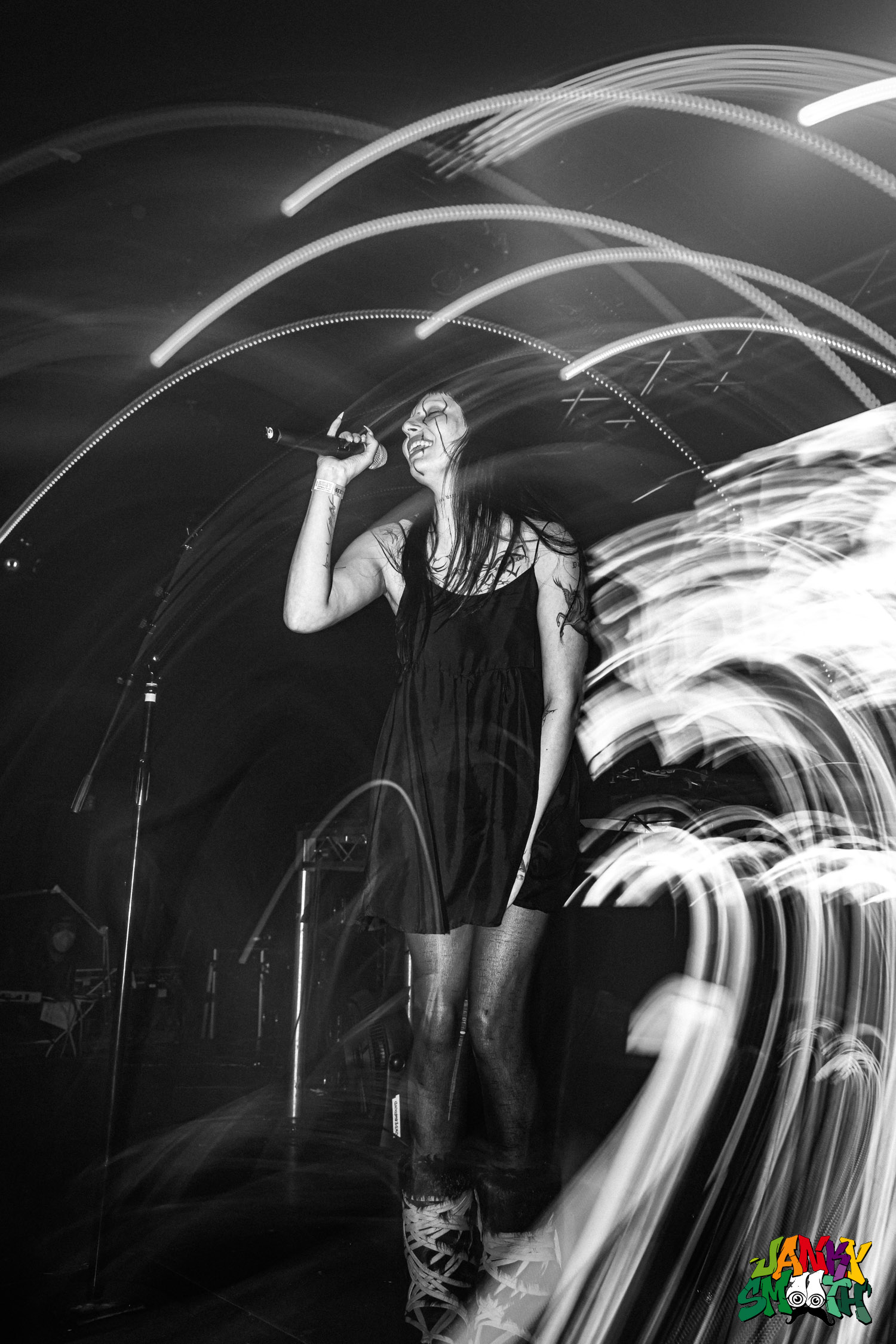 Taking the stage with a group of dancers dressed in their finest wasteland chic (a fine compliment to Morin's elbow pads and business casual S.W.A.T. attire) Andy ruled the main Disco room as a post apocalyptic orchestra conductor. I honestly had no idea what to expect from a solo set after witnessing his previous contributions in DG and hearing his wide range of solo work online. His elusiveness and reluctance to be interviewed only added to the mystique – a quality that enhanced a captivating live presence to support his heavy and spacious industrial compositions.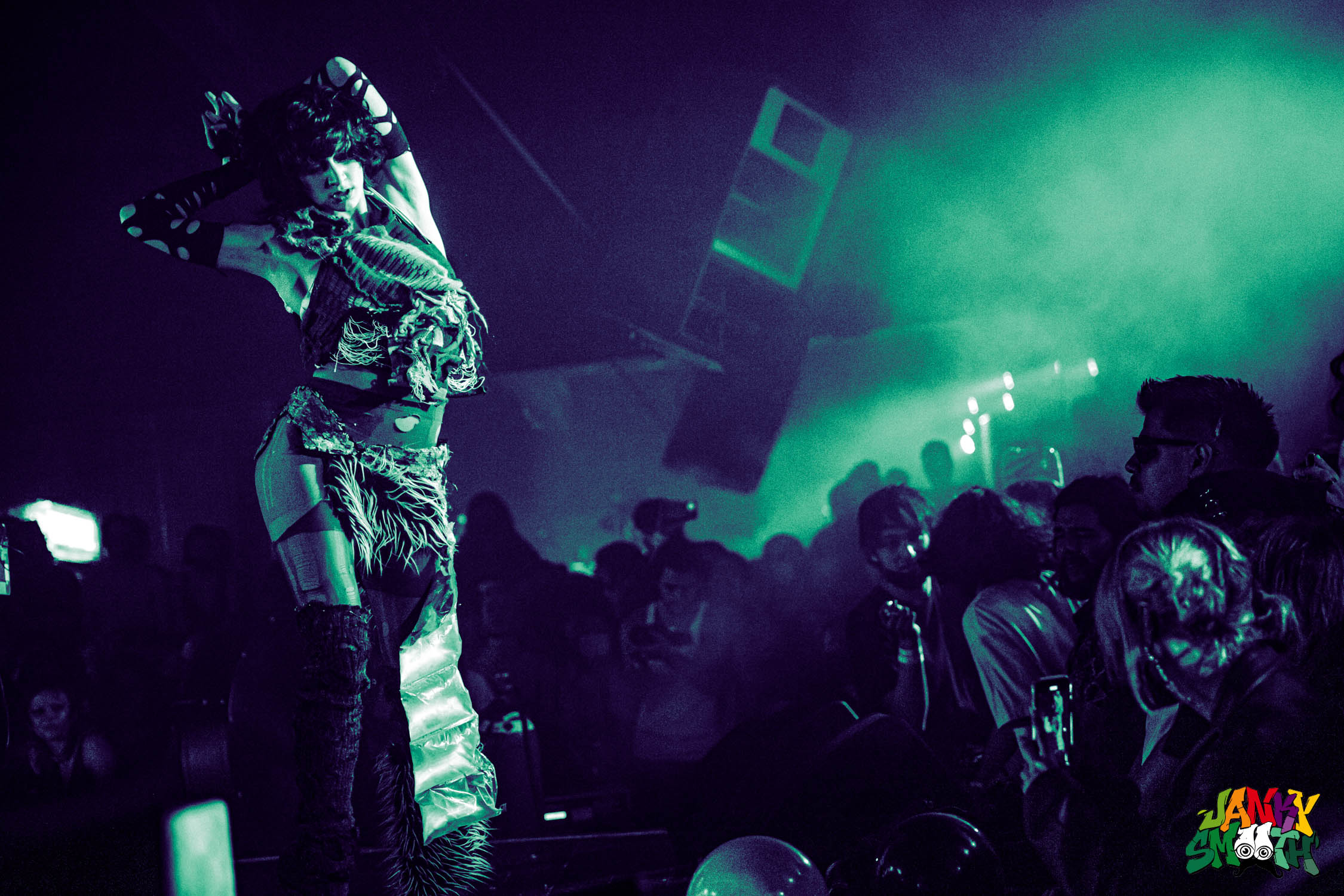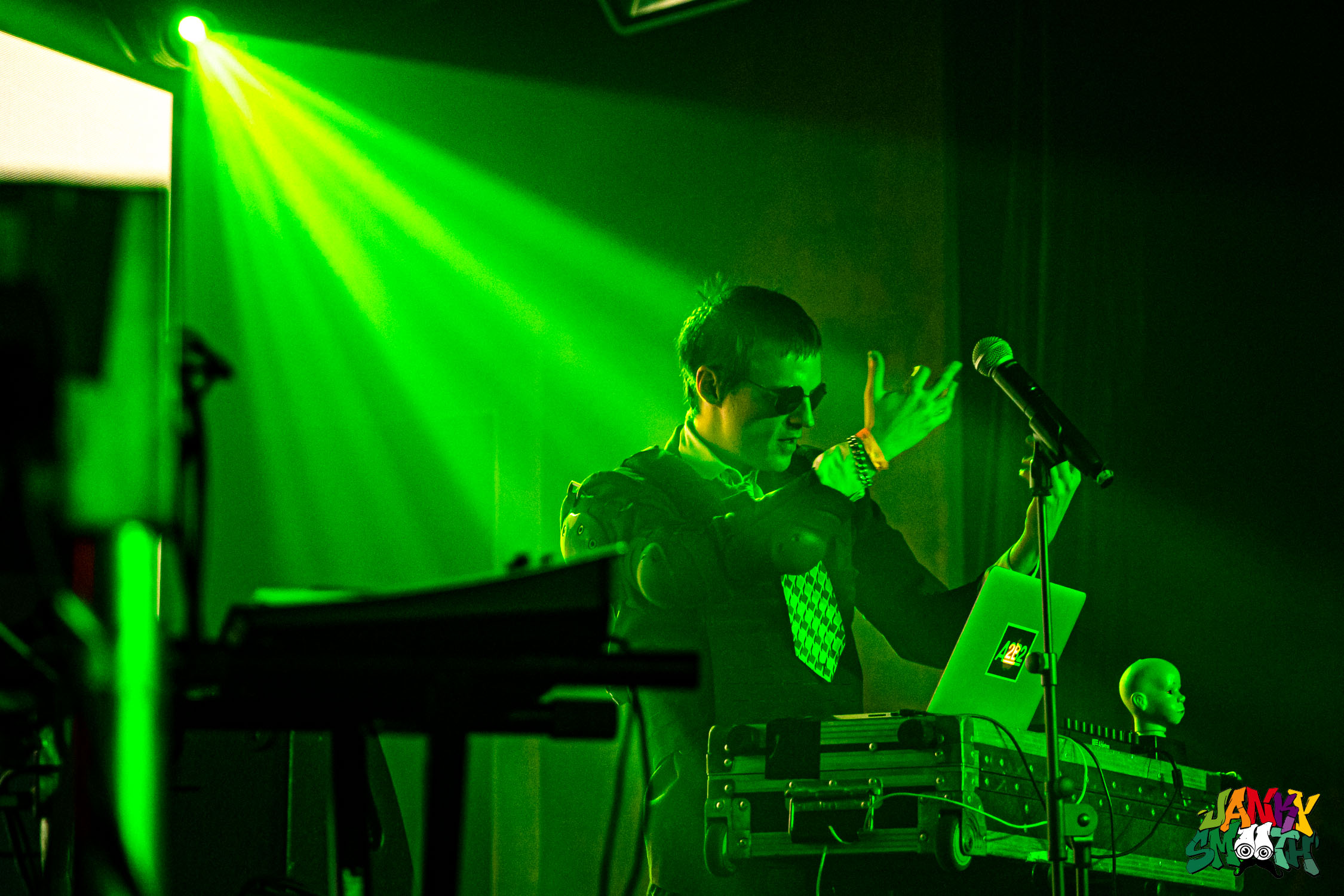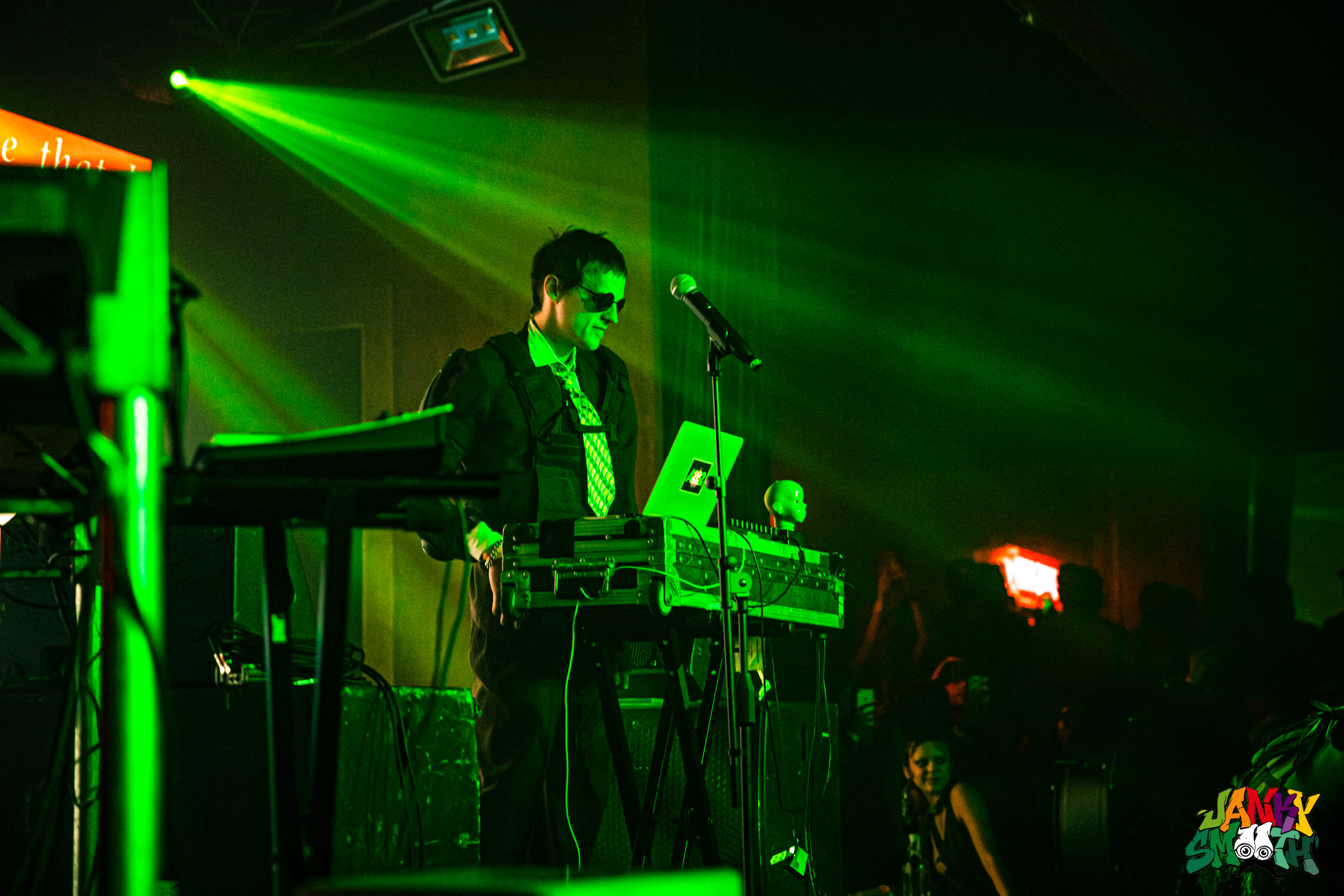 Below Morin's swift choreography and sleek production, deep in the catacomb-esque Jewel's Room, Cowgirl Clue ripped through a set of genre melting pop hits with the seething attitude of the archetypal mean girl from high school that leveled anyone in her path. While not performing with one of the Shears twins on drums this time, Clue's unconventional palette and zero fucks attitude served as a perfect pop counterpart to everything The Garden does that I love.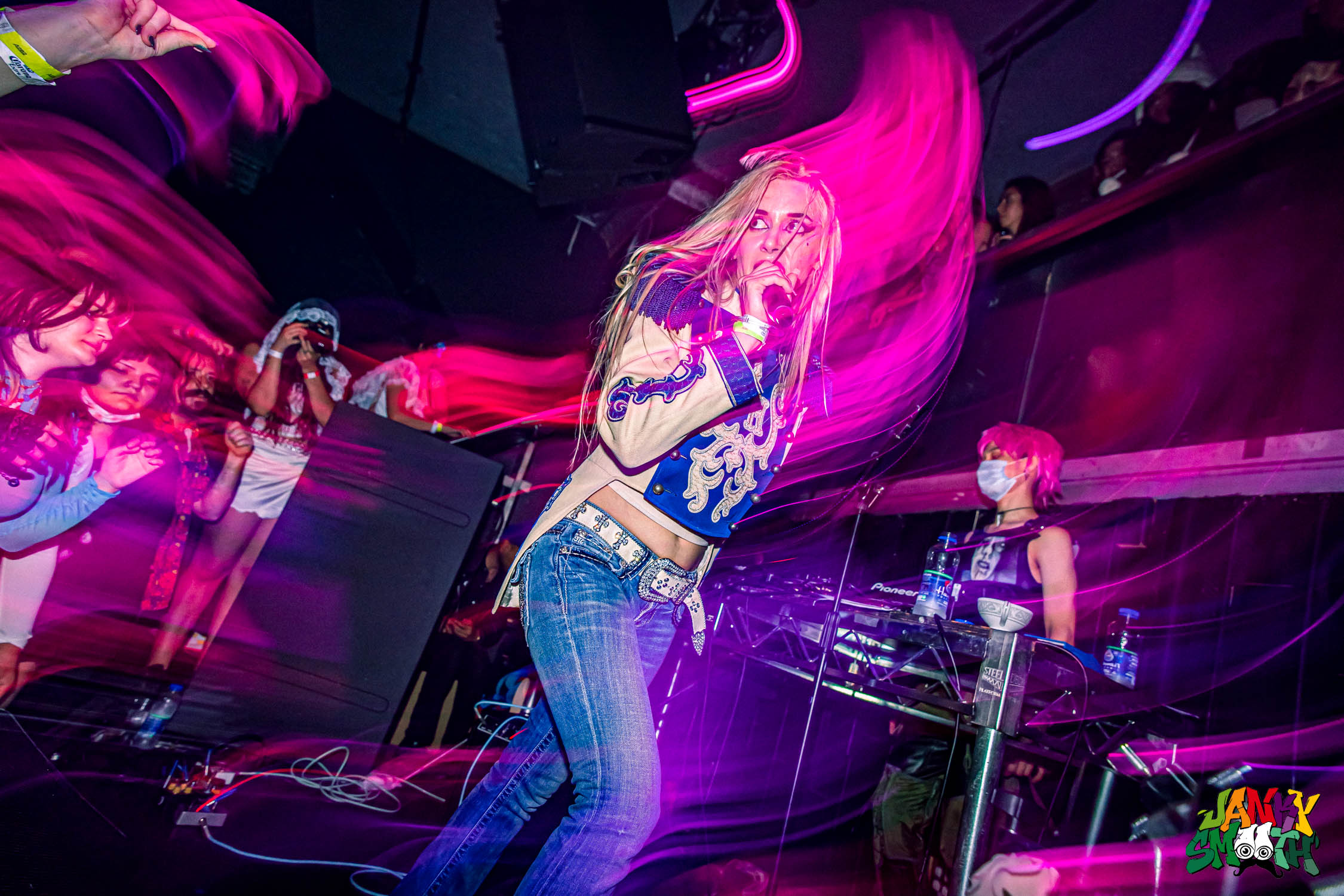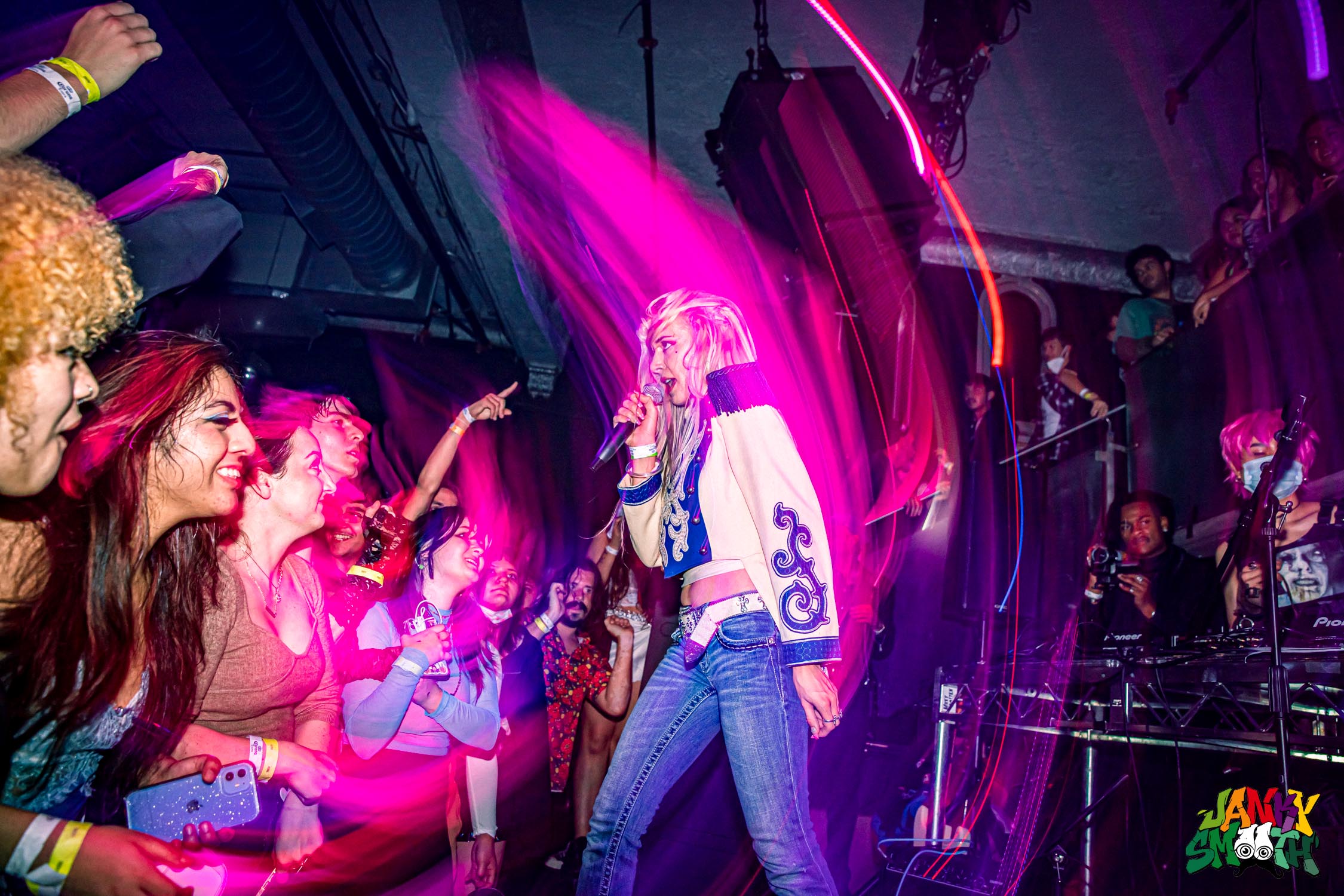 Old buildings come with their own challenges and limitations – unfortunately this evening was cut a little short thanks to a major power issue. All the acts overlapping with Arca had to pull the plug to avoid losing power completely (which unfortunately prevented me from seeing Eartheater). Thankfully the venue staff were able to keep the sound and some basic lights on long enough to give Arca some stage time. While I dream of witnessing an astounding live performance like her Mutant; Faith cycle at The Shed. Arca's stripped down dj sets are nothing to scoff at. Effortlessly weaving looped + distorted vocals, inter dimensional synths and pounding percussion into a web of chaos and harmony, I found myself simultaneously feeling suffocated and elated by the entire experience. A very brief moment of this set is more than enough to convince anyone living under a rock that this is the future of electronic music; looking back it feels poetic our infrastructure couldn't support it.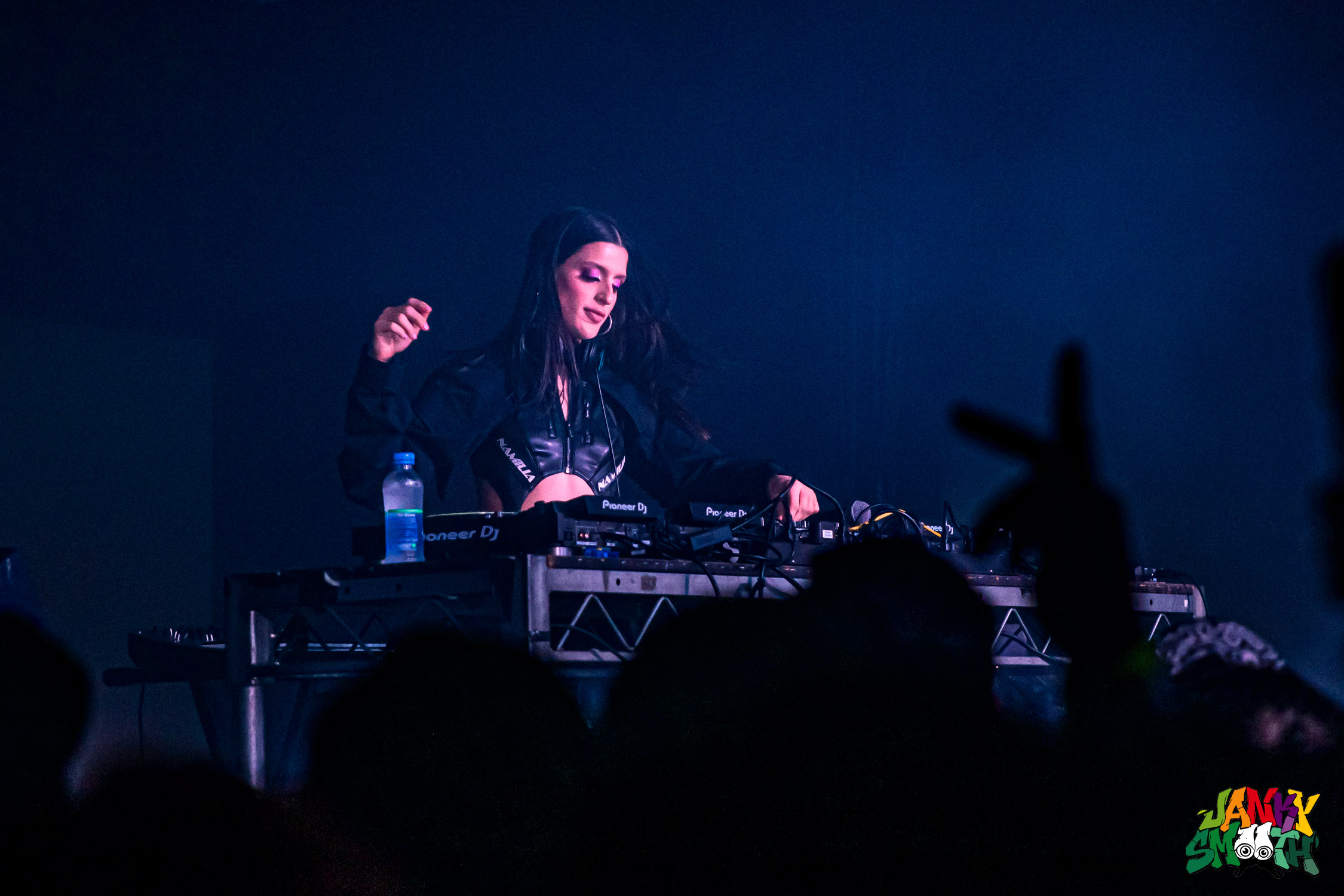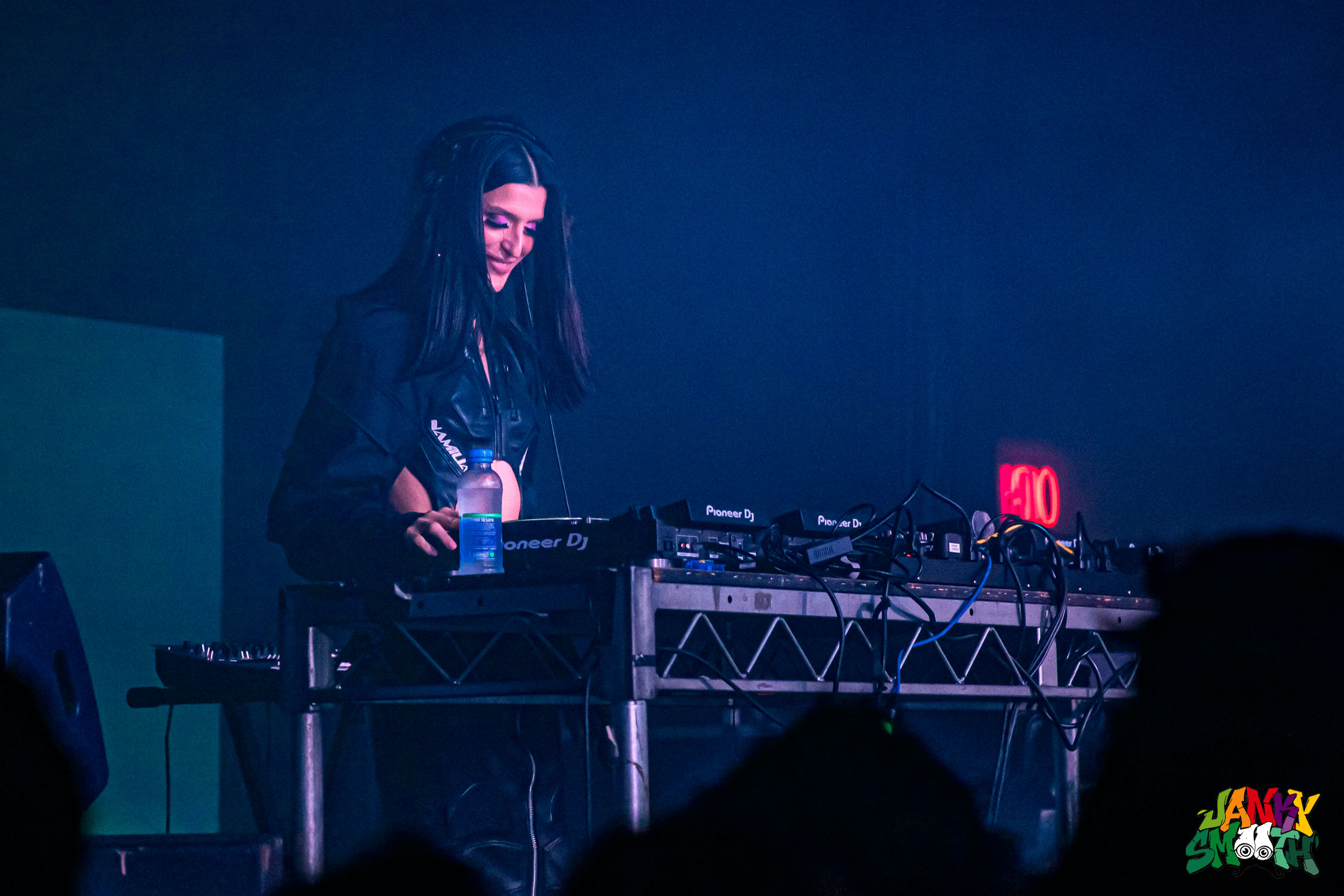 Navigating the various stages in Catch One whenever it's functioning as a free for all club is always a bit of a headache but there was a thrill in hopping through the maze this time thanks to the crowd itself. It's impossible to write about this event without acknowledging the openness in both booking and attendance to accommodate and welcome sexuality and identity – two elements crucial to the very core of Catch One's vibrant history. Beyond that the general positivity of everyone attending made for a much more welcoming and enjoyable experience free of judgment and far less like a cry for attention than Sex Cells and Club Rhondavous. Fingers crossed the next Night of Fire lasts longer and gives us all more than just a few short hours to open up and enjoy the fringe.
Words and Photos by: Dillon Vaughn