Squid, it's Whats for Dinner at Moroccan Lounge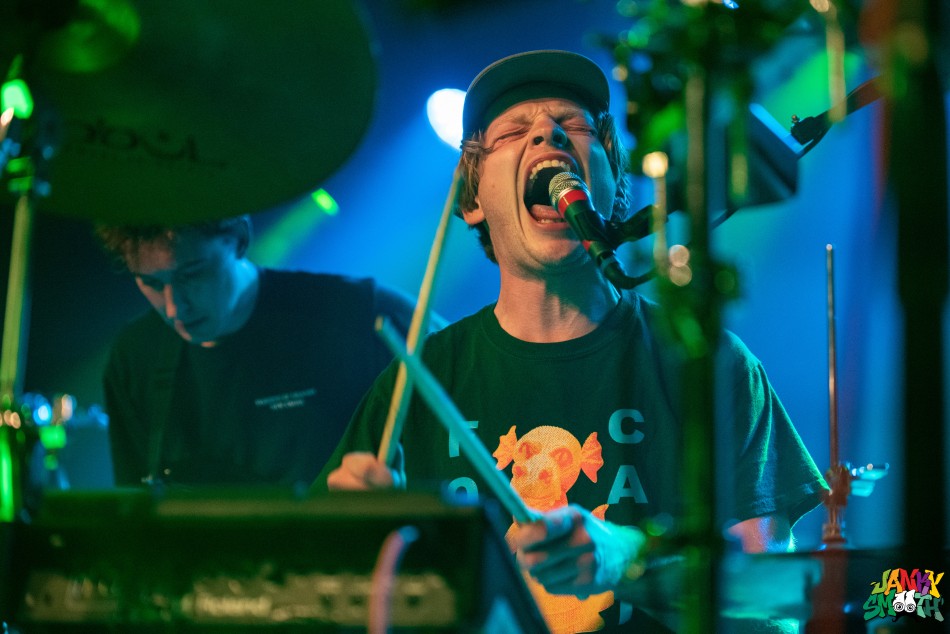 I can't recall the last time I was shocked at how good a band was live. I had high expectations for Squid after listening to their new record, Bright Green Field, but I had no idea they would become one of the tightest, most precise, and perfect live bands I've seen as a journalist. I honestly couldn't believe what I was seeing or hearing. The vocals and the instrumentation was so on-point, it feels like it couldn't possibly be happening in real time, before your eyes. But there they were, five young men from the United Kingdom that are going to change the face of music. As a music critic, sometimes I proclaim a band is going innovate too often, sometimes hyperbole like that loses meaning in music journalism, but Squid is different. I don't see how Squid doesn't become the biggest band of the 20's.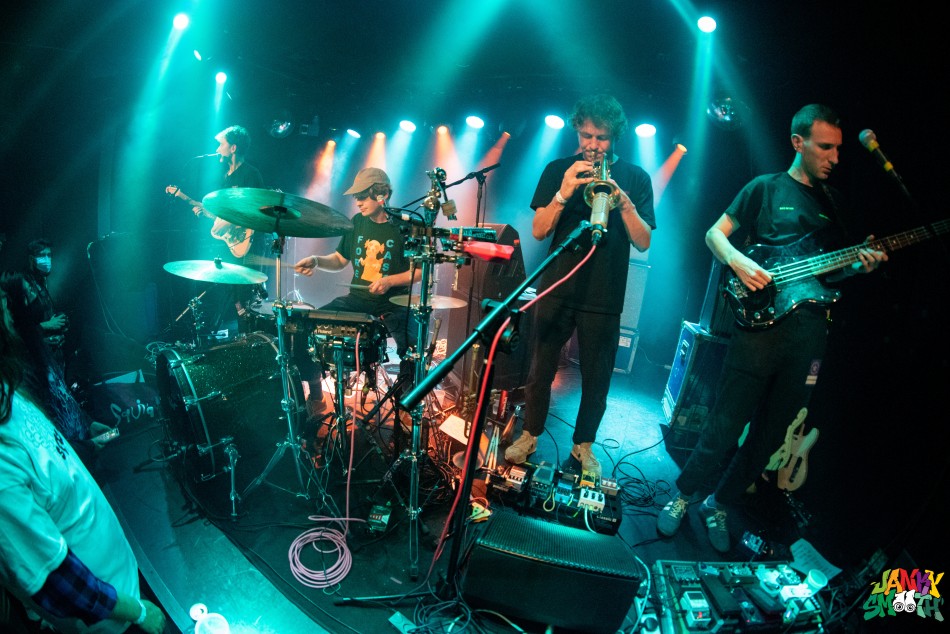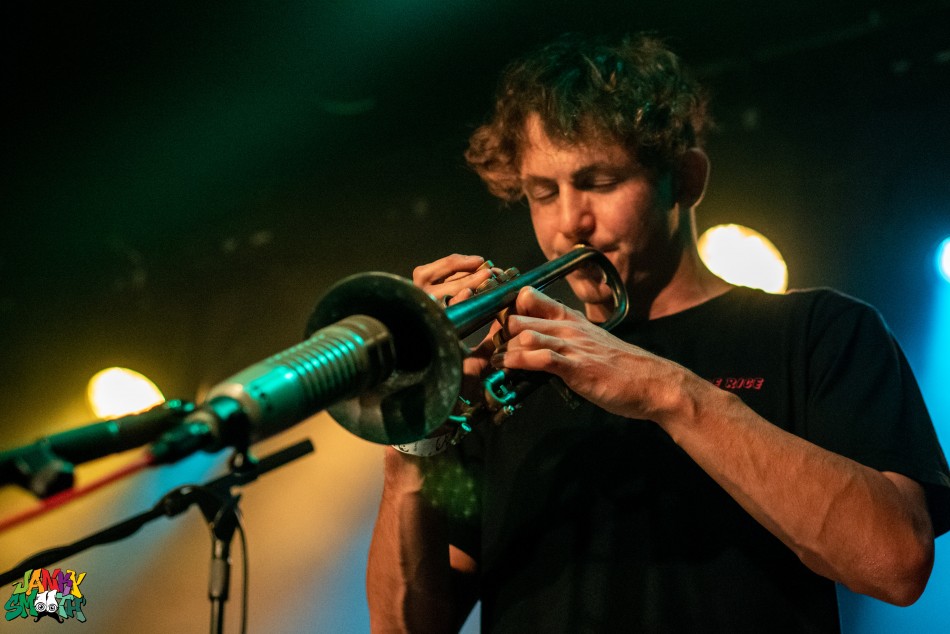 Their supporting acts are usually eclectic like Harry the Nightgown for their second sold out show at the Moroccan Lounge. With just Spencer Hartling manning the electronics and Sami Perez on guitars and vocals, the music took a bit of time to grow on me, but as soon as I was gripped, I let them take me to whole new musical spaces. Their sound was dreamy and euphoric but not sleepy. It's more upbeat than the typical minimalist dream pop you might find them lumped in with. Sami Perez's voice cascaded through Spencer Hartling's riveting rhythms for a sound that was kinetic but vulnerable.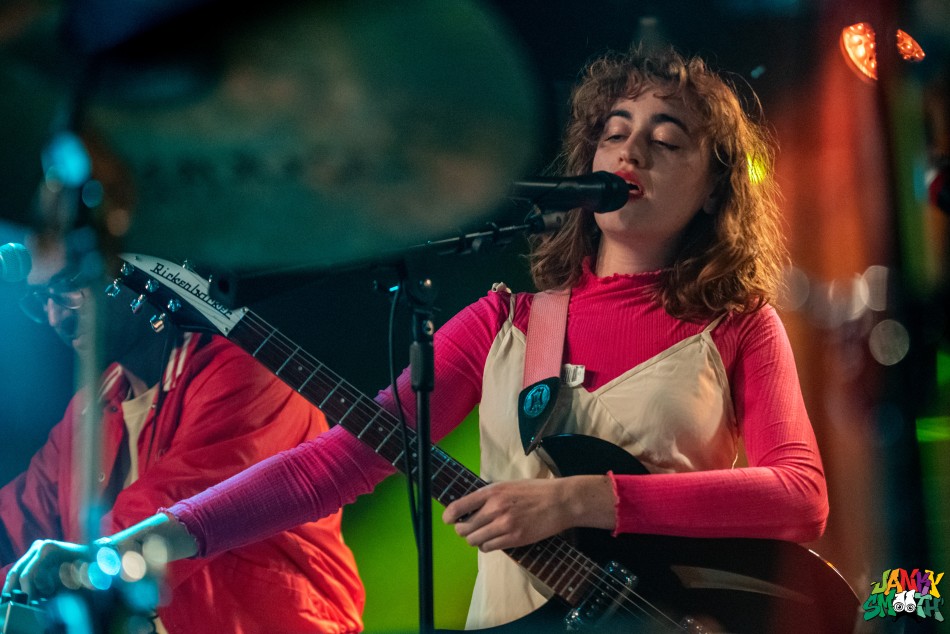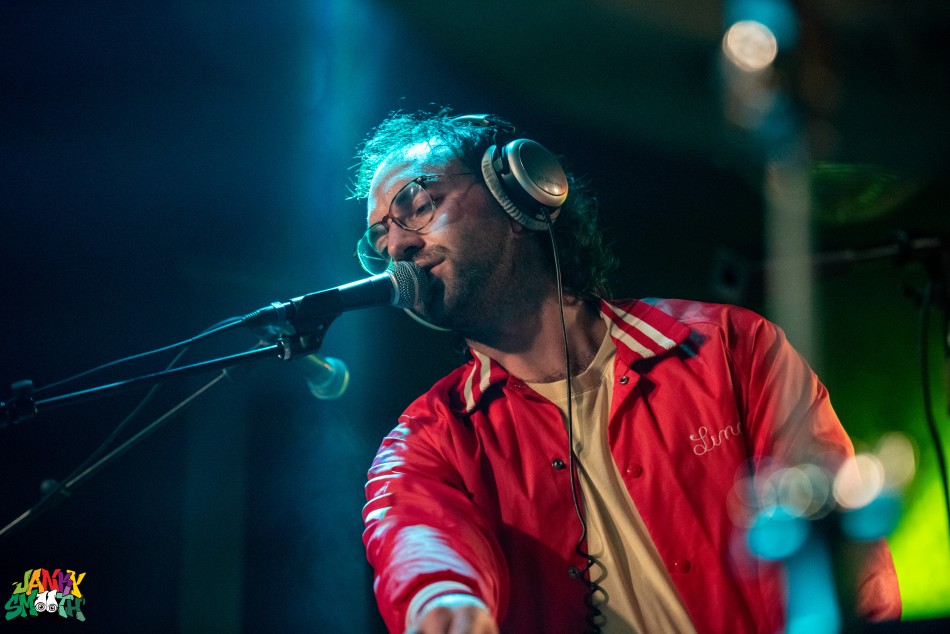 Squid was pure fire the moment they launched. Their set started with one of their more zany songs, giving me the impression the band was going for some kind of 80's nerd rock sound like Devo or even Huey Lewis. Then when these songs fleshed themselves out, I realized this band was capable of going places that transcended any previous artist or genre you can liken them to. Every thing that happens from the beginning of a song to the end, happens at exactly the right time. No note is ever too short or long. They're all just right, every time. Ollie Judge's many vocal stylings all somehow sound eerily and impossibly close to the record. He can stretch his vocals like rubber to breathe so many different waves and bands of post punk into the music. Really, what Squid is, is the realization of every post punk band's efforts culminating into a single sound. From No Wave to Krautrock, James Chance to Can, you can hear it done better by Squid.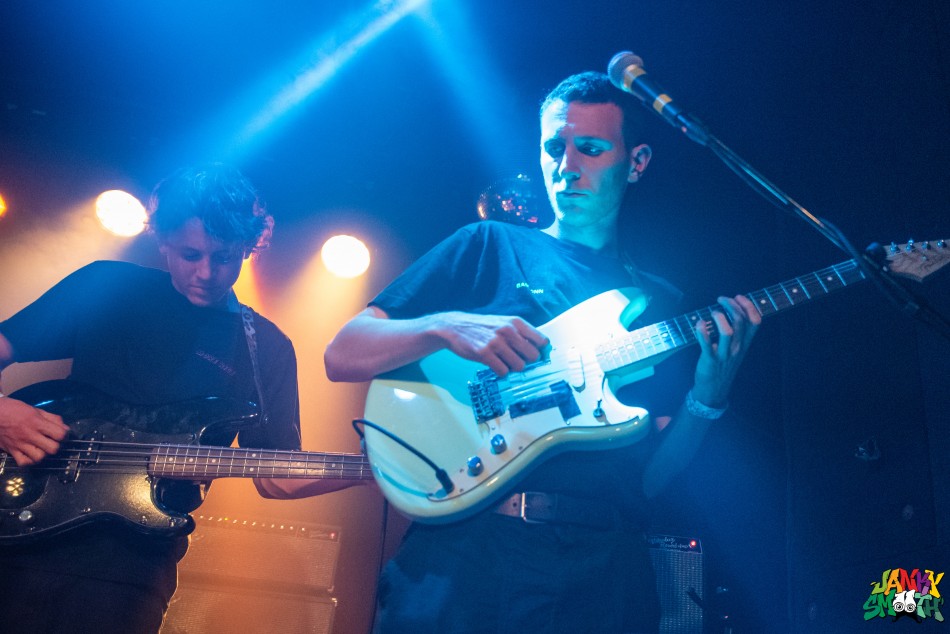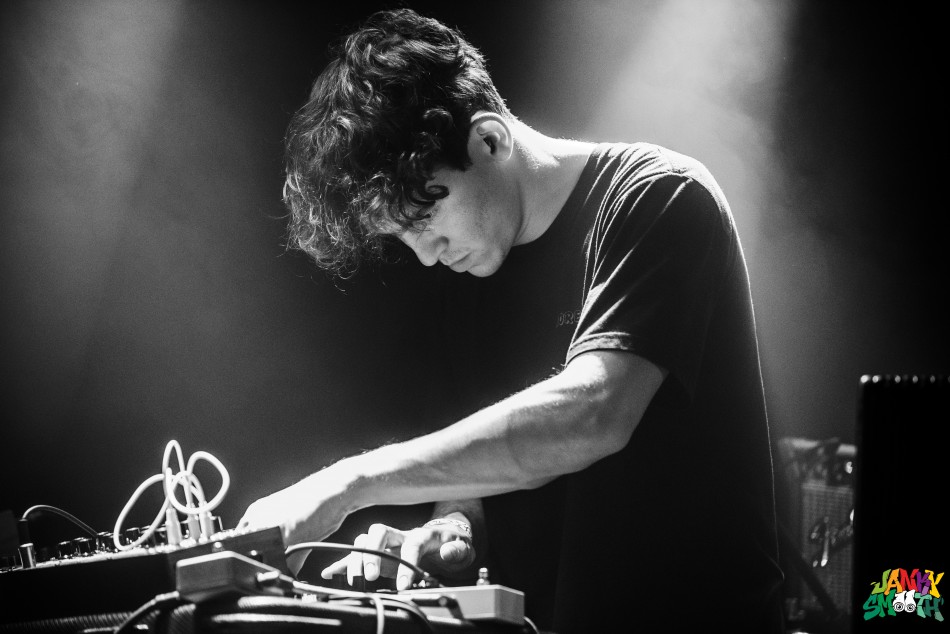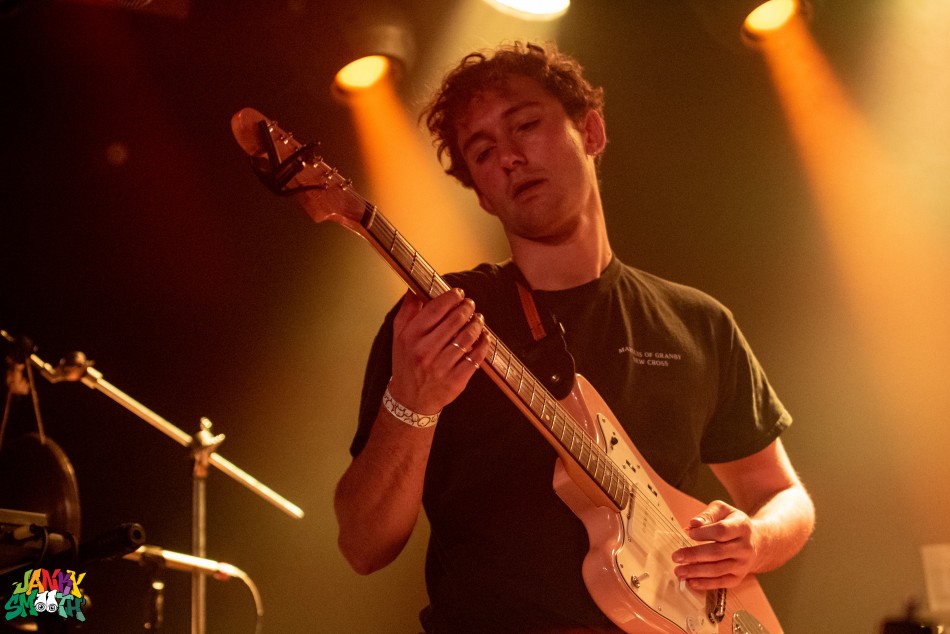 Each member of Squid is given ample duty to contribute to the song's collective soul. Even when the notes feel like their placed at very precise moments, you see every player feeling loose to feed this living moment they're creating together. The trumpets inject the jams with some janky heart. The synths blend in these Tarkovsky-like soundscapes. The guitars and bass can be subtle or verbose but always overwhelm you in beautiful sound. The drums then get you dancing and going nuts so what was once brilliant music becomes brilliant and wild. Every song is just so animated. I can't say enough about Squid and I can't wait to see them again. You can see them too at Substance festival at the Belasco this weekend. If this is where alternative music is going for generation Z, the rest of us need not worry and have full faith in younger creatives.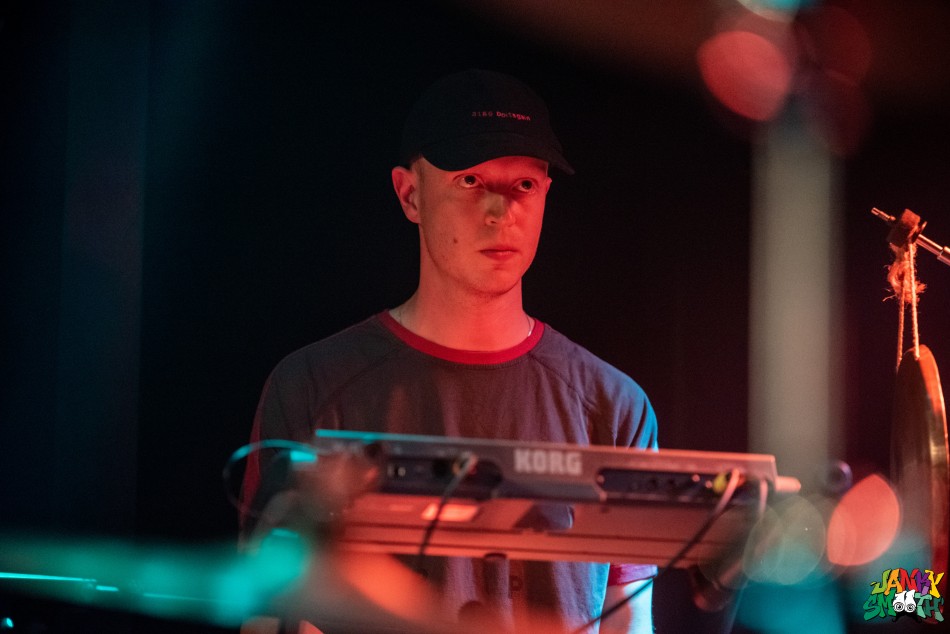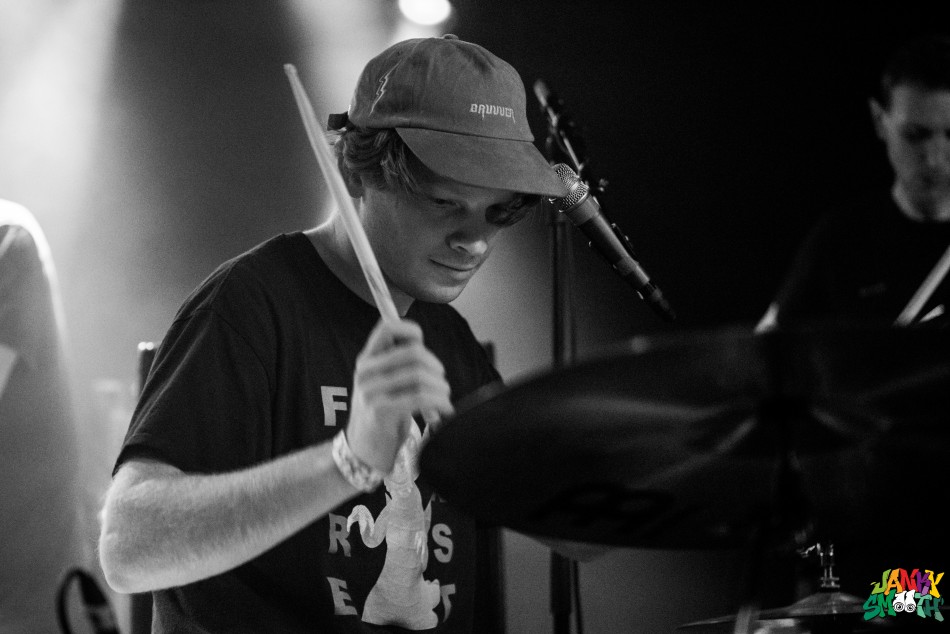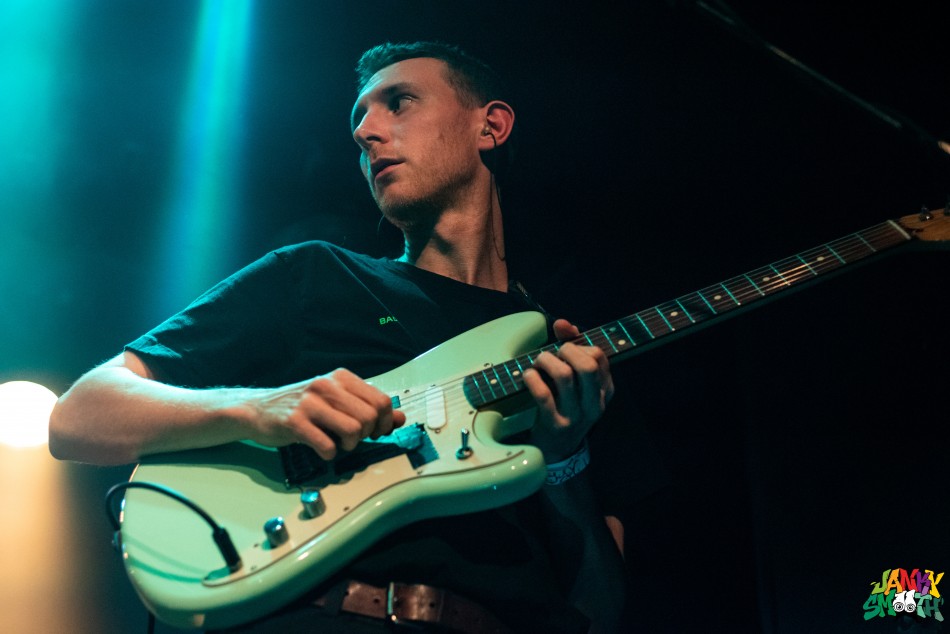 Words by: Robert Shepyer
Photos by: Albert Licano