Desert Daze 2017 Headline Here: Some Variation of Rock's NOT Dead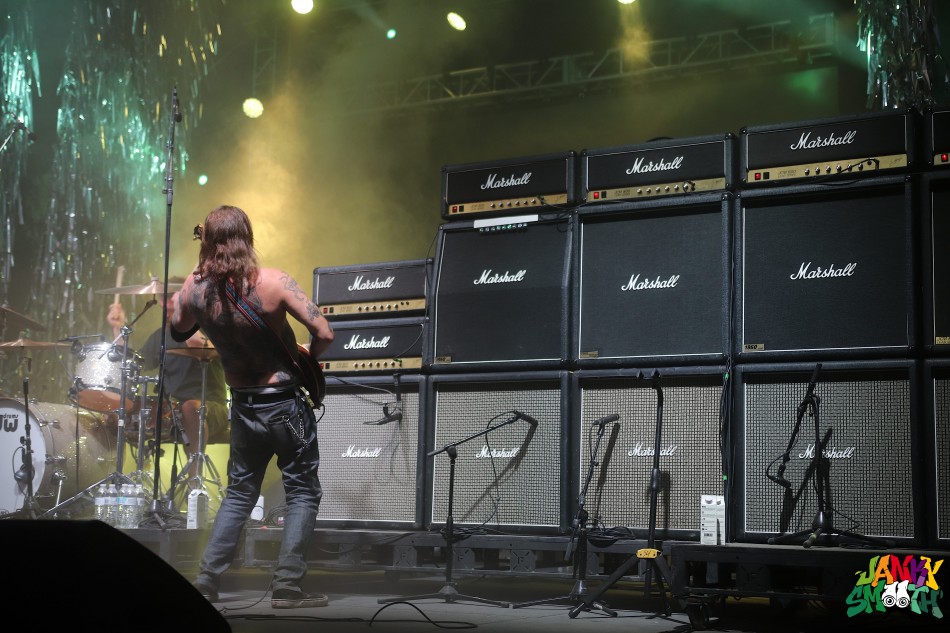 When you get a ticket to Desert Daze, you know what you paid for, such as Iggy Pop's last performance of the year and the holy sounds of Spiritualized. But there are things included in the price that you probably didn't expect or ask for. Things like a Defense Against The Dark Arts class or learning there's more than one form of sound healing.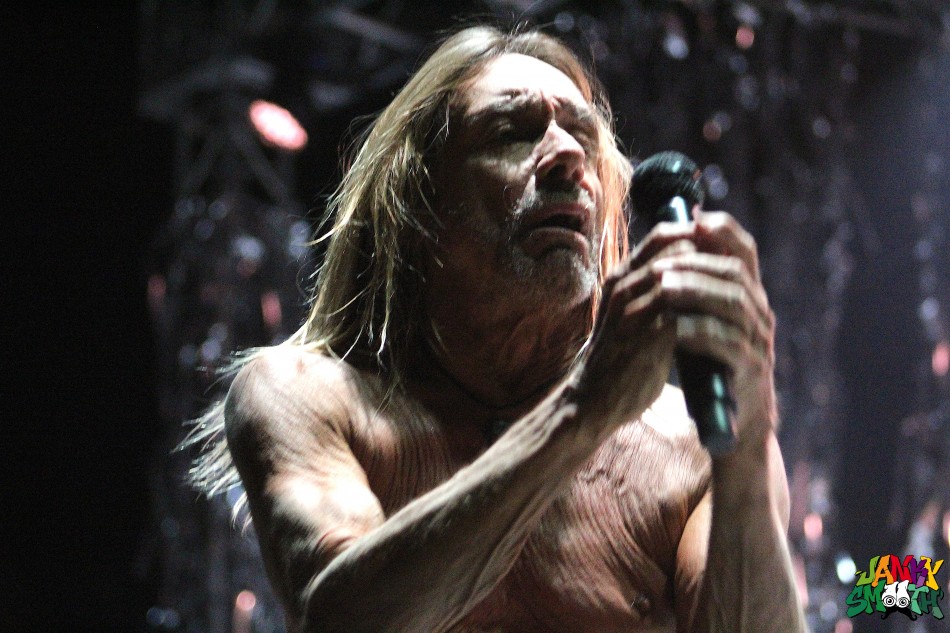 Desert Daze is a nondenominational psychedelic gathering for people who want to expand their minds but is welcoming to people who just want to get high and bang their heads to Sleep. It's like burning man without the orgy tent. Or was it? I never went to the mystic bazaar which might have been code for orgy tent. I was too busy trying to stay drunk in the desert which is harder than it sounds but went down with a little help from the buds with the suds from Spaceland (shout out to Rooster)- It all worked out.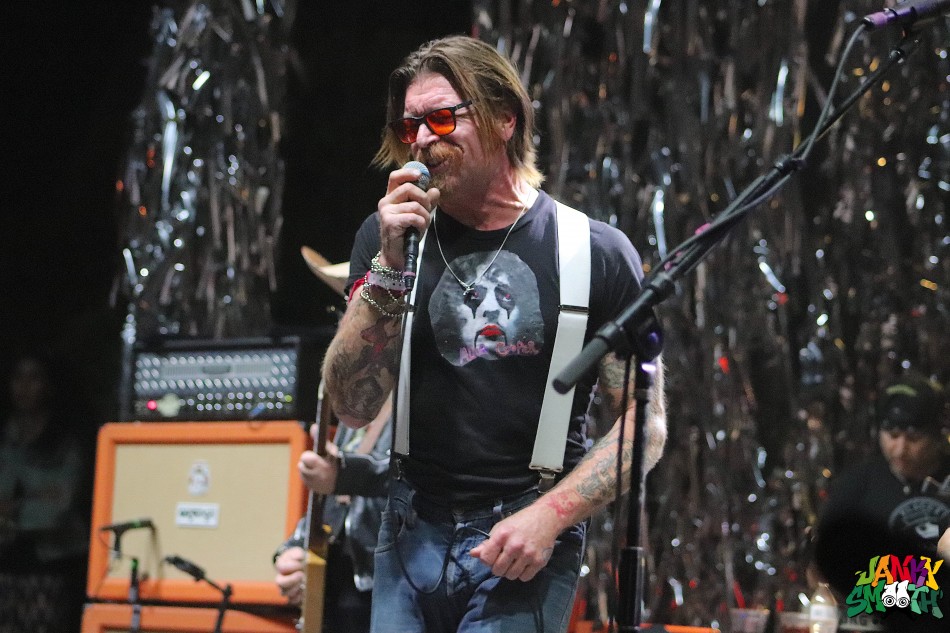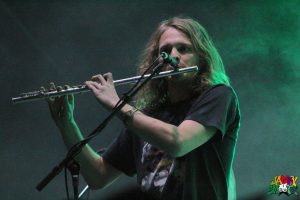 The anti-festival is here. DD has all the components of a traditional festival: out of the way location, sun baked hippies, selfie attractions, and jam circles but it also feels like, you know, all of these people. I hugged a shirtless ginger and bought him water after pummeling each other during Iggy Pop. I got a tattoo in a dusty tent, shout out to bae, Diana.
As much fun as it was there was a feeling of uncertainty just two weeks after the mass shooting in Las Vegas. I can't speak for others but during one of the bands there was a BOOM and I felt cold like things seized for a second. The feeling like it could be over. Unfortunately, that's the world we live in right now which is why Desert Daze was so important. Calling it just a festival cheapens what it is. It's like a family reunion but better because there's acid.
How do you drum with a broken leg? The answer to that question is best answered by Patchy of Prettiest Eyes. It's a little strange seeing him not hammering away on his drums but man, did they bring it with this temporary set up. It actually makes perfect sense. A punk band with dance and cumbia accents playing a set with an electronic drum kit is obvious. Really hope they mix in a little more of this past this festival.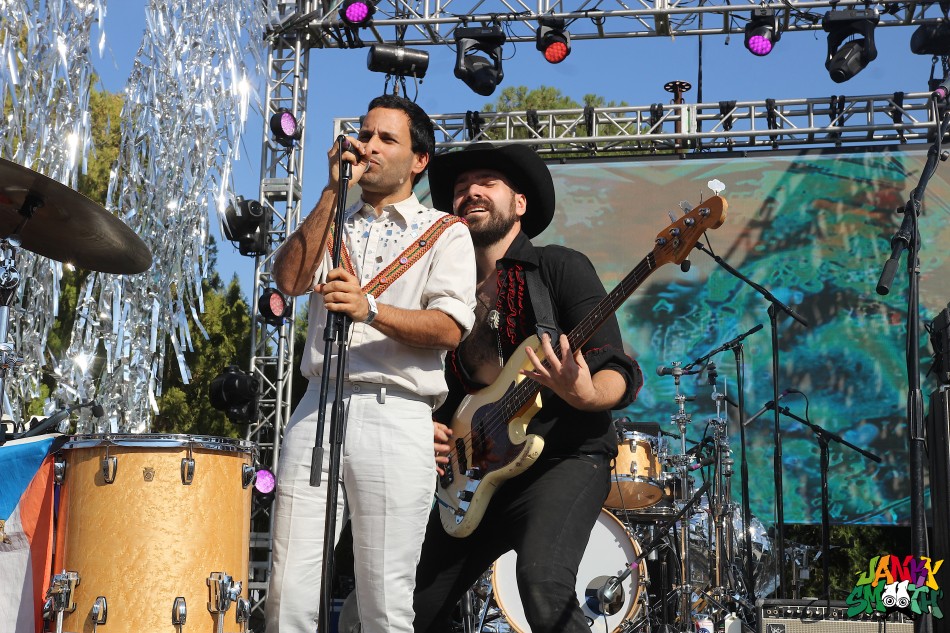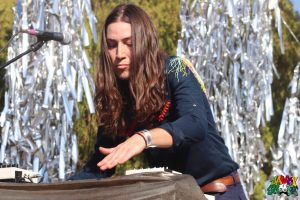 OC local baddies gathered in the Wright Tent which was kind of the cool kids tent located on the outskirts of the venue. Dahga Bloom form like Voltron, not very often but when they do it's like "Oh, so you're just gonna come and kill it and leave? That's cool." Best way to describe them is imagine if when Justice proves they know how to play real instruments but that's the whole set.
Was that Jim Carrey in Ace Ventura on stage or Angus Andrew in a tutu? Super experimental truth defiers… Liars, another treat from the Wright Tent. Such a smart decision to place them in that time slot when people are ready to really get into some shit. A small stage in a large venue will always come with a vibe of "this is special" Liars brought their dancier stuff to the desert and it paid off. The crowd was down and with the help of music nerds like Troy Bootow, I was able to find out that Liars played kind of a special set with songs Liars superfans like Troy had never heard them play live before…songs like "Mr You're on Fire Mr".
There's something sexy about a stack of Orange amps and an absurd amount of smoke. I didn't know who or what Japan's Boris was but they are so god damn heavy, the only way to describe their sound would be what you think a nightmare factory would sound like. There's a woman screaming in the corner and a warlock slamming a gong in the back. Conversely, it does sound like the rest of the song is missing on each song. Lots of build up but not a lot of payoff.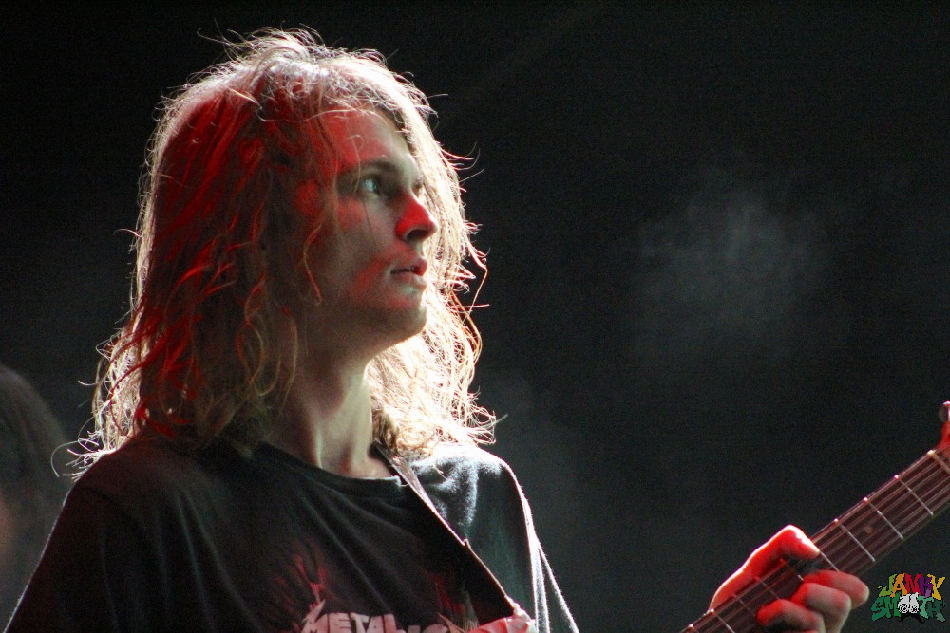 Ariel Pink should have been called Don Bolles, he was more the lead that night. It sounded like everyone wanted to be there except for Ariel Pink. Maybe it's the addition of another vocalist but it feels like AP is taking it easier. No where was the control freak who would throw fits in stage- just a touch more humility and a kind of self critique that great leaders show when their ear catches the imperfections in a performance that the audience never does. It's the kind of shift people have during immersive, long term psycho therapy treatments when their rage transforms to it's root emotions like insecurity and fear of rejection, "This is the first time this lineup has played a live show together" was the oft repeated disclaimer throughout the set. It showed in the set list, all of his heavier songs like "Goth Bomb" and "Dinosaur Carebears" were out and replaced with softer, more dynamic sweet tracks like "Baby".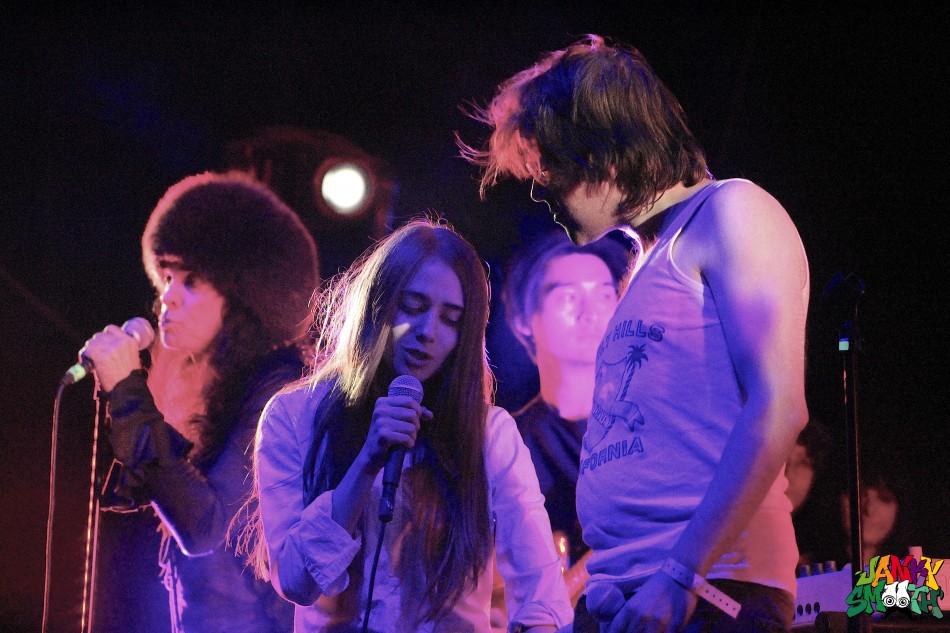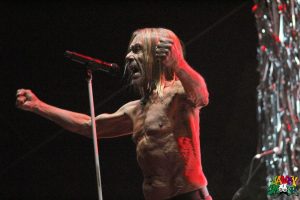 As far as Iggy Pop goes, I'm a first time caller, long time fan. I've never seen Iggy before but everyone I know who's seen him has told me they could die happy now. I've joined their ranks. He's more like a god than anything. What else do you call someone who's immortal? He's a cruel god, he knew what would happen if he opened with "Lust For Life" but he did it anyway then made us beg for more. Everyone kept reaching to feel the leathery coat he calls skin. He walked around us crushing each other during the "The Passenger" and when we felt wretched, he soothed us with "Gardenia" the story about the black stripper he fucked. I didn't cry because I'm too hard for that but I can get why some people would.
Desert Daze Diaries
Somehow I ran into top dog Danny B in the pit during Sleep and wound up holding his backpack while he was rolling over the crowd and I was rolling on a different kind of wave. That's probably not the kind of drug you want to pair with Sleep but who are you to judge me?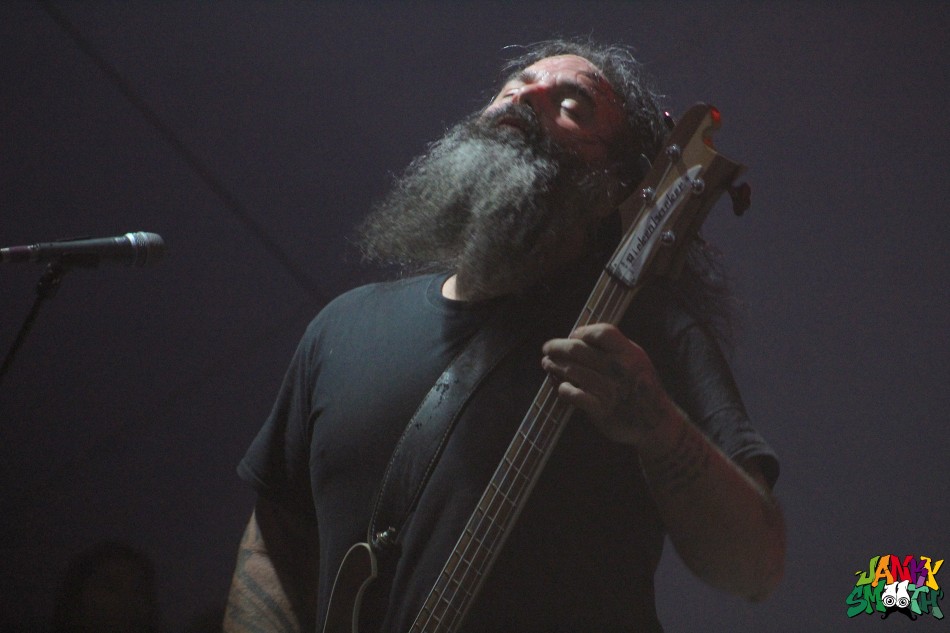 I walked into a random tent with type writers and broken tv's everywhere, found some blankets on the floor and took them because- 420 blaze it. Then we walked in the dark to the Non Plus Ultra art installation and SURPRISE! They didn't close, they just relocated. Little did I know, a few hours later, I'd be cutting up some fat lines on aforementioned art installation because… I'm on vacation. Name one thing you've done drugs off of that's better than a cactus, if you can't then hand over the crown.
My hella sick back stage pass ripped during the Sleep pit so I had to try to tape it back together which just looked like trash so my bright idea was to make a copy because without it I would have to pay for beer which I was not about to do. I drove to the nearest copy and print shop and the only person there was an old chick who didn't wanna print it because she thought I was gonna sell wrist bands on some hustler shit. Long story short, I tied it together and stole beers from the ice chest but couldn't get into the free shit tent in the artist village. Such is life.
At the end of the night of the final day, I got to run into a big part of the reason why we were all here momma Jenn and Desert Daze/Moon Block crew. They were getting tattooed together. It was like this perfect portal of time where everything was fine and no one was driving them crazy they got to chill and seal their bond in ink together. With Unknown Mortal Orchestra in the background, it was something out of a dream. Thanks for the great weekend. We will see you next year.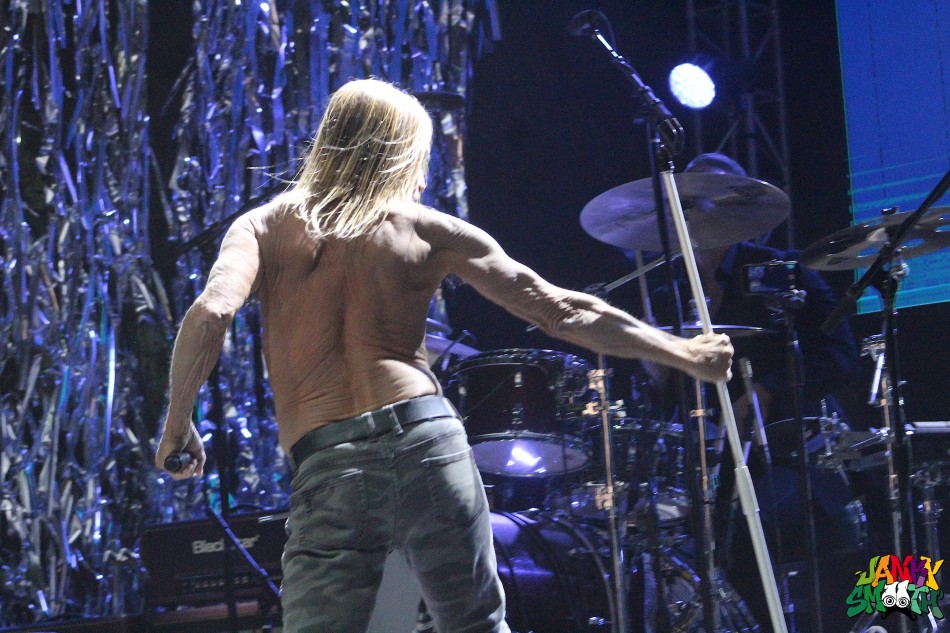 Words by: Jonathan Reyes
Photos by: Alyson Camus