Prettiest Eyes & Egrets On Ergot: The L.A. Sound Explodes Out Of Harvard & Stone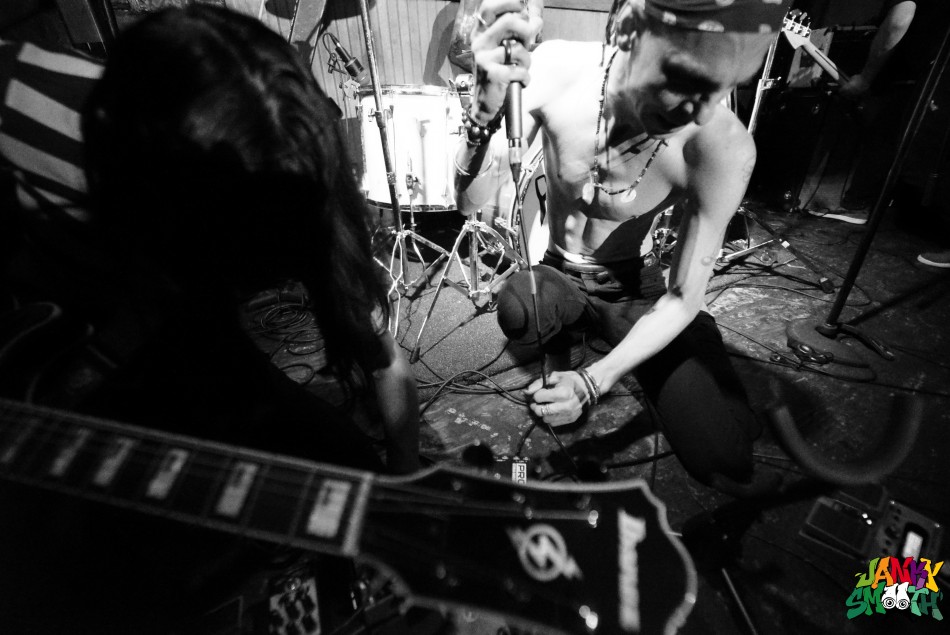 Everything you need to know about rock based music coming out of Los Angeles can be summed up by the sounds that were coming out of Harvard and Stone one week ago, today. It's not that L.A. has a very specific sound since the scenes surrounding the city range from hardcore to psychedelic rock but both Prettiest Eyes and Egrets on Ergo are bands that most high volume consumers of music seeing bands at places like the The Echo and The Hi Hat are inspired by on a regular basis..
Thursday night's antics at Harvard & Stone began late in the evening with Los Angeles-based post-punk foursome Egrets on Ergot. As the band begins their set, vocalist Adam Brooks delivers a poetic monologue from atop the bass drum with his back to the audience. The recitation is followed immediately by Adam absolutely shredding on the saxophone. The use of saxophone sets Egrets on Ergot apart from other experimental post-punk groups by incorporating an experimental element often associated with jazz music in an entirely new way into the otherwise erratic and desperately disordered sound produced by the band. Generally, I wouldn't enjoy the sound of a saxophone but somehow, Adam has managed to make it sound like an entirely different instrument. Over the clash of thundering percussion, guitars scream in protest over how hard the instruments are being made to work. Egrets on Ergot demands attention as they favor instrumentalism and balance in their performance style and tonight, it seems like everyone in the packed venue is definitely vibing with the band.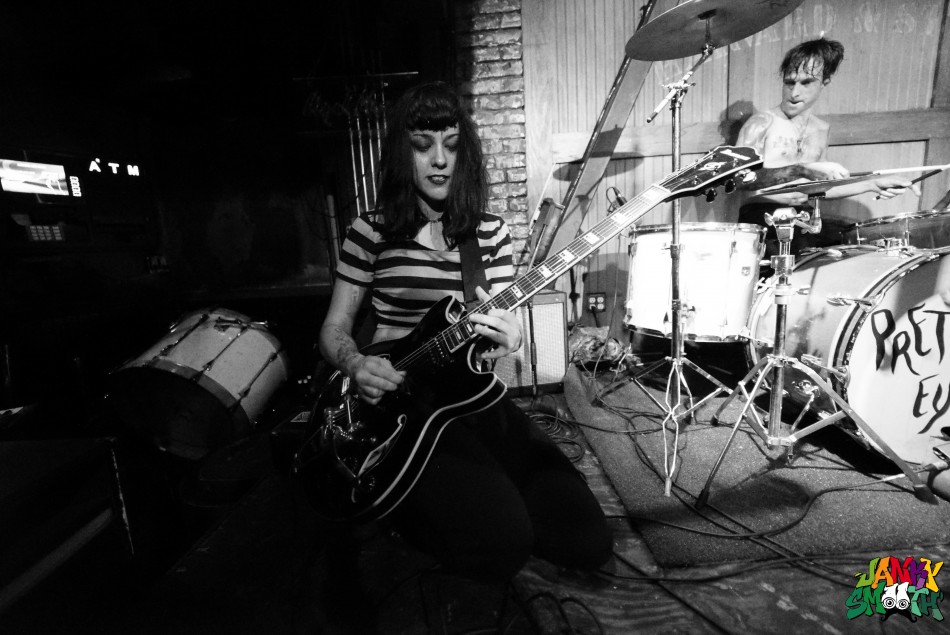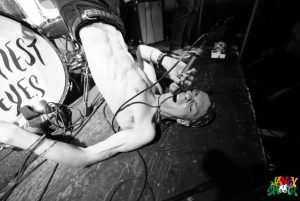 After being compared to Christian Death and Joy Division by L.A. Weekly and popping up on the lineup for Echo Park Rising, this band peaked my curiosity since they had been a topic of discussion in several recent conversations I'd had. Prior to the show, I noticed that their last recorded material was released almost four years ago and while their recorded material is fantastic, the live show exceeded expectations. The group cited influences like The Birthday Party and Throbbing Gristle when asked what inspired the sounds in their current setlist and from prior recorded material. As formerly mentioned, Egrets on Ergot will be performing at the Echoplex on August 20th for the Echo Park Rising festival which is free for all ages. The band also hinted at the release of a new 7" record set to be released in late October 2017 for which the release party will be hosted at Blank City Records.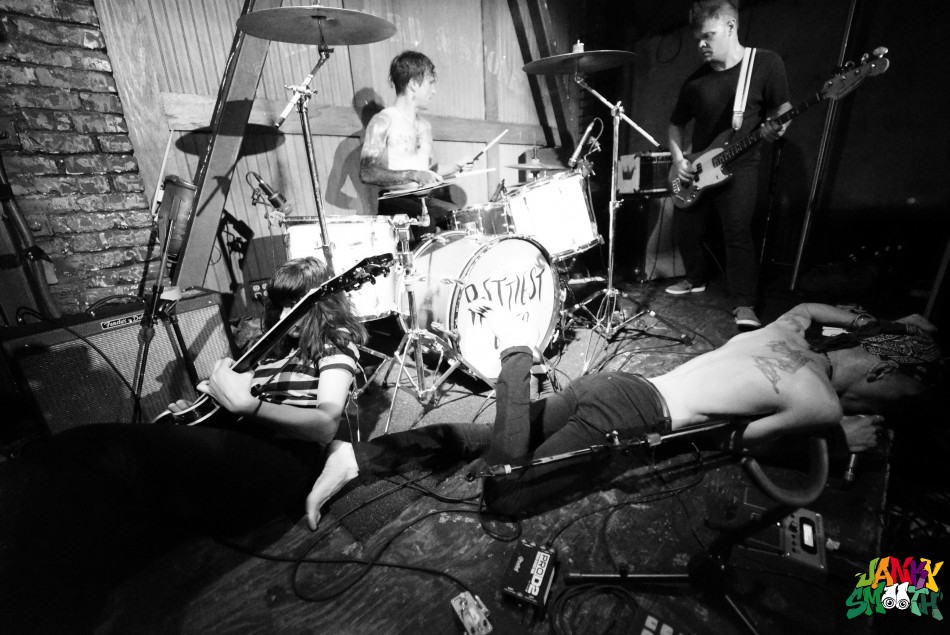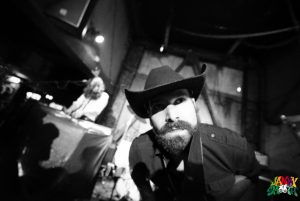 Delivering the second and final set of the evening is Prettiest Eyes, an experimental psych rock three piece ensemble. Immediately, my attention was drawn to bassist Marcos' large black cowboy hat and matching vest, a staple in his wardrobe yet not an accessory I expected to see at a garage rock show in Los Angeles. Prettiest Eyes are enjoying the favorable reputation awarded to them in the L.A. scene. The convergence of two boys from Puerto Rico, Pachy and Marcos, along with keyboardist Paco, another transplant but by way of Juarez, Mexico, makes for a unique flavor of this particular Los Angeles band of artists that immigrated and exported their talent to form together here in this city. Relying heavily on the synth, it's easy to see the influence they've drawn from acts like Jacuzzi Boys and Hungry Gayze. As their set persisted, they laid out one supercharged punk ballad after another and their style is deeply emboldened with emotion. Comprised of keyboard, guitar and percussion, the Prettiest Eyes sound is clearly blues-oriented with an added witchy and almost noise-rock tendency loosely intertwined. The chaotic dissonance of their music mixed with the surf-punk signature California sound continues to define Prettiest Eyes as an exemplary local act worth checking out, if you haven't already.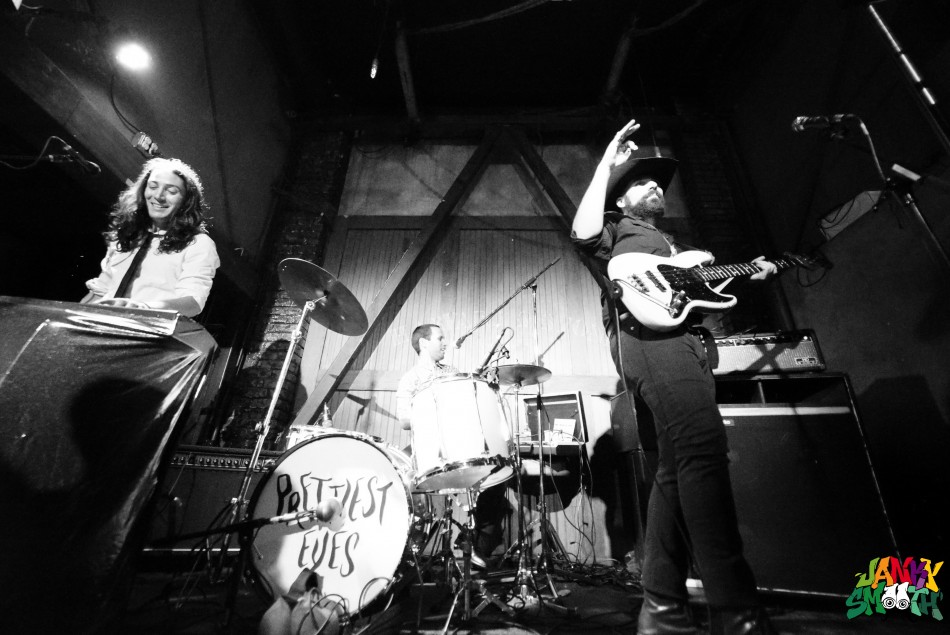 After releasing their album "Looks" in early 2015, they have consistently brought their passionate jams and unequivocal stage personality to a multitude of audiences, which has ultimately landed them a spot in the lineup for the highly-anticipated Desert Daze 2017 in Joshua Tree this October. Among link minded acts like Frankie and the Witch Fingers and Mr. Elevator, Prettiest Eyes embodies the psychedelic sound that has become synonymous with the type of music enjoying immense popularity at the moment.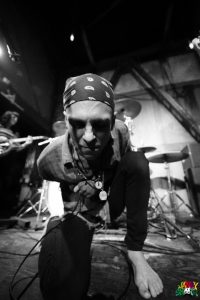 Both of these bands epitomize the L.A. sound- not through borrowing bits of pieces or finding a common thread among the eclectic and vast amount of bands that are forming and launching from this city. Both Prettiest Eyes and Egrets on Ergot influence the city by pushing the boundaries of sound and song structure, and by the energy levels they insist on maintaining at each and every show.The only question that remains is will the indie masses at large ever take to them as they should, now that both bands have been together producing interesting music for multiple years respectively?
Words by: Aria Silva-Espinosa
Photos by: Todd Anderson