Goths Go Metal: Tribulation at the Lodge Room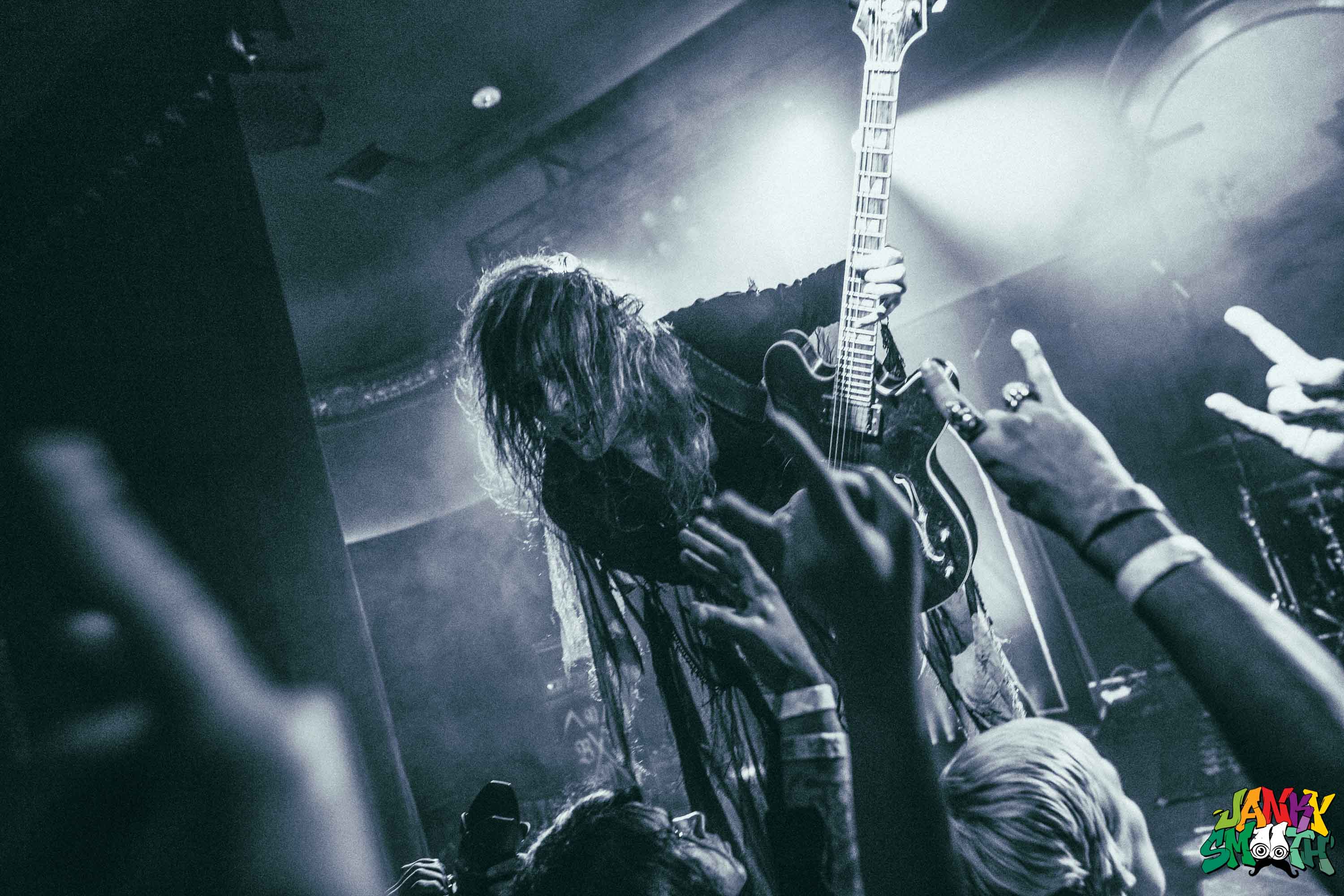 You don't usually see goth boys and girls embrace extreme metal but in the case of Swedish melodic death metal band, Tribulation, the goths have found a band that represents their heart and soul and lets their dark fantasies play out on a stage. Tribulation doesn't really incorperate the sound of goth in their music though. It's this melodic death metal monster combined with glam/hard rock rhythm and jamming that makes for a show any fan of rock and roll can understand. Solos of every stripe, virtuosity from every player, I see Tribulation as the Guns and Roses of death metal.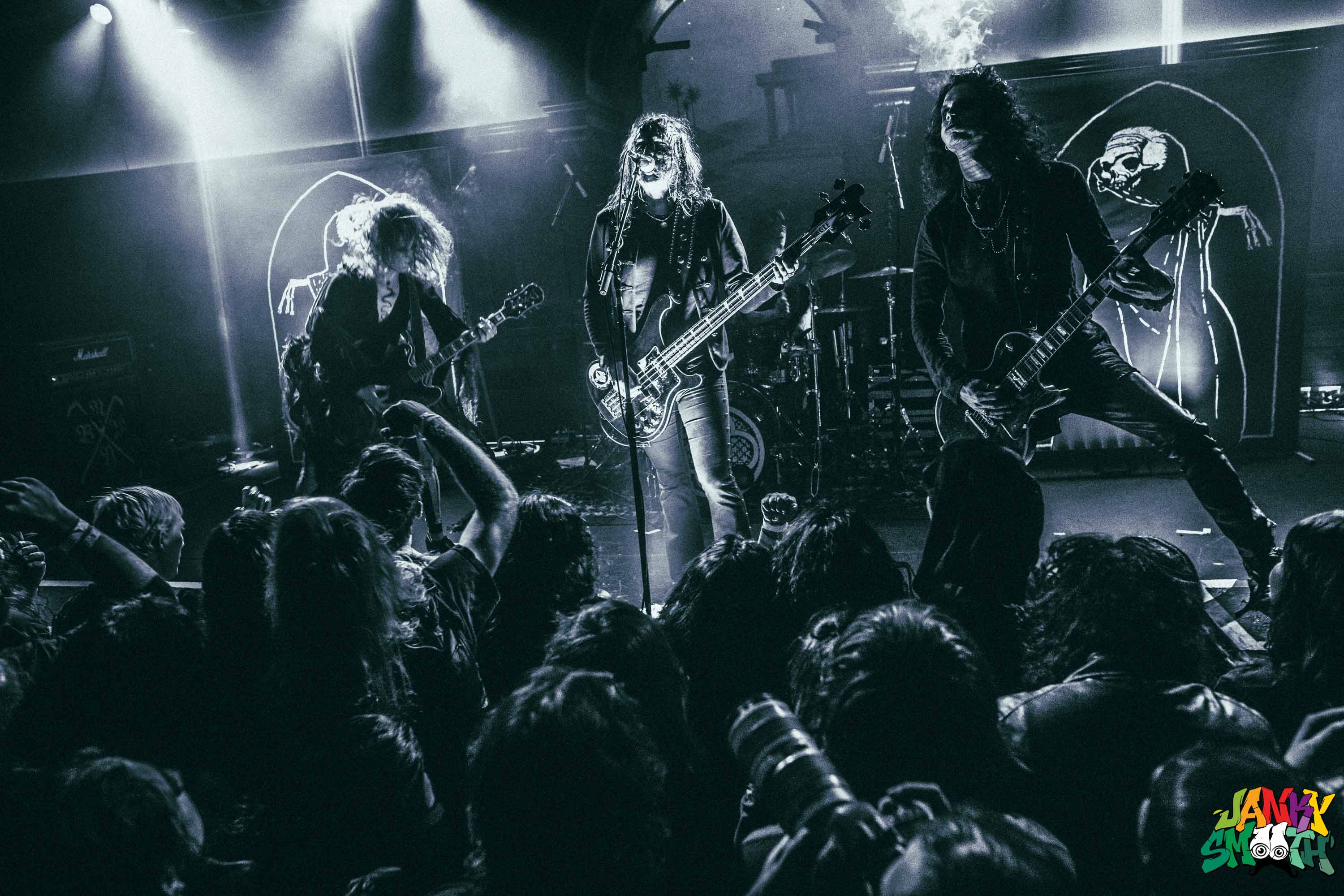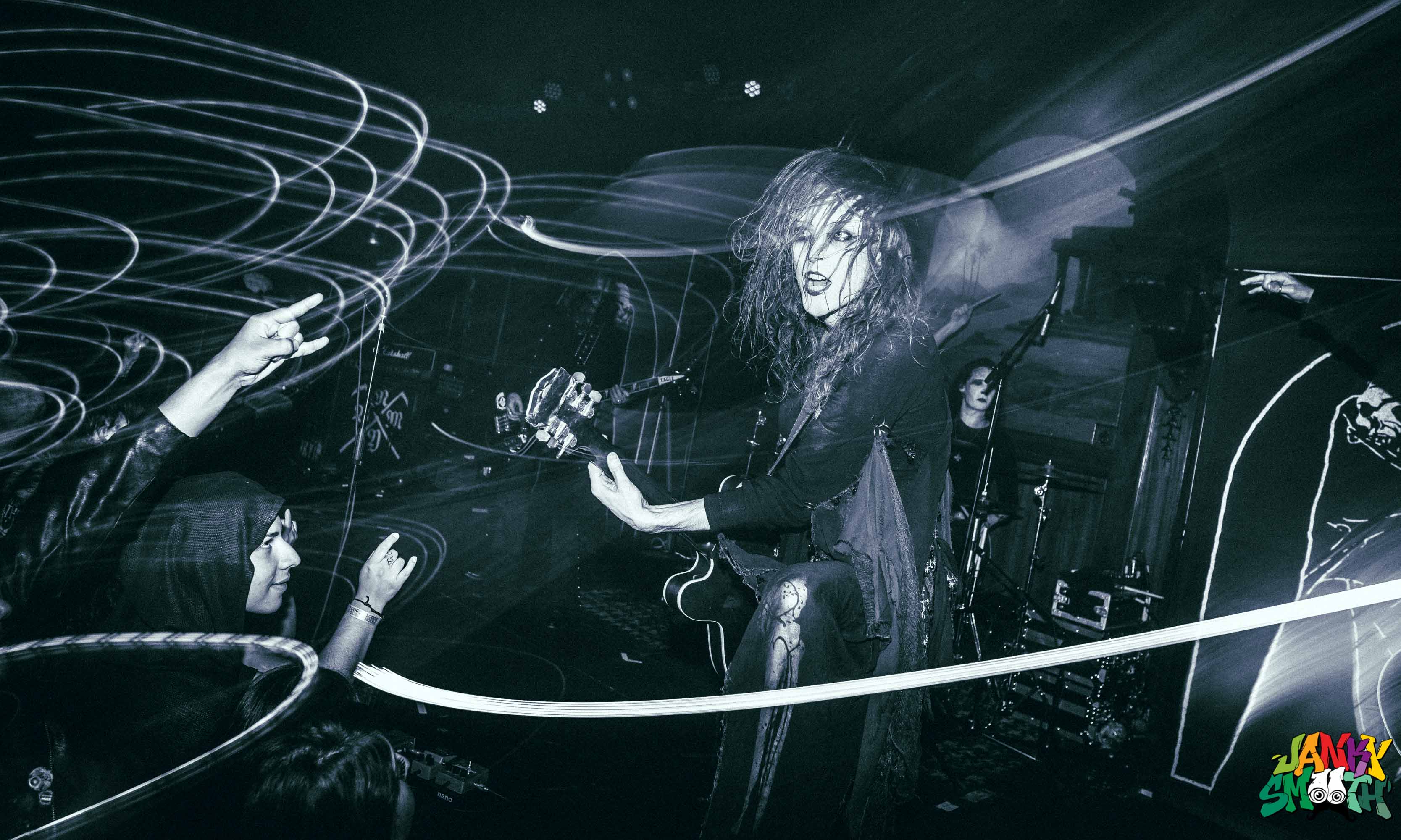 I was lucky enough to meet the whole band before the show as I waited in line to get tacos across the street. All of them without their signature makeup, they were incredibly friendly and even gave me the compliment of calling me their groupie!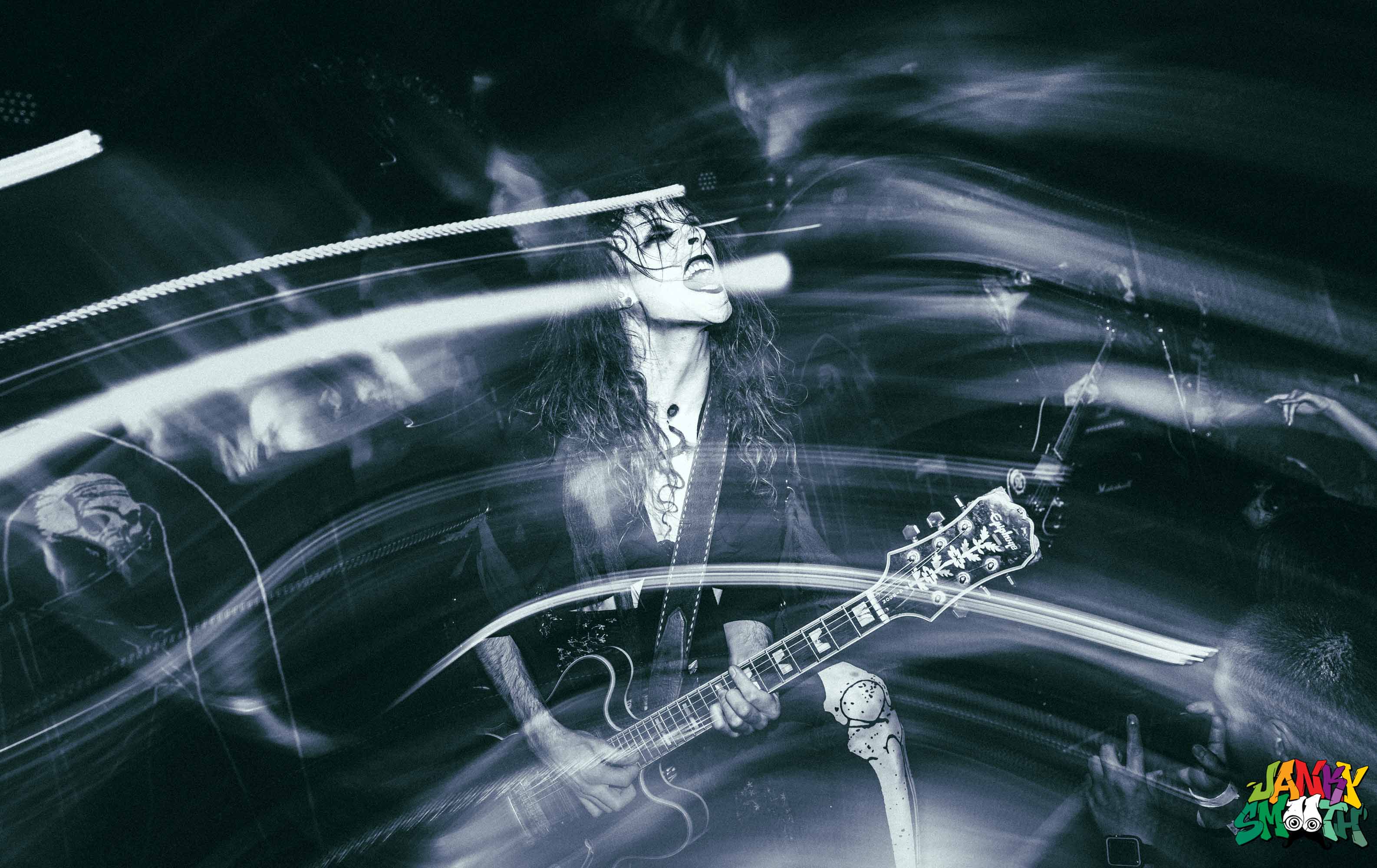 The Lodge Room usually doesn't host metal, with its regal interior and the delicious paintings that decorate its walls, the venue seems more inclined hosting jazz or you know, decent varieties of music. This show fit just fine in the Lodge Room though and I expect more metal there to come.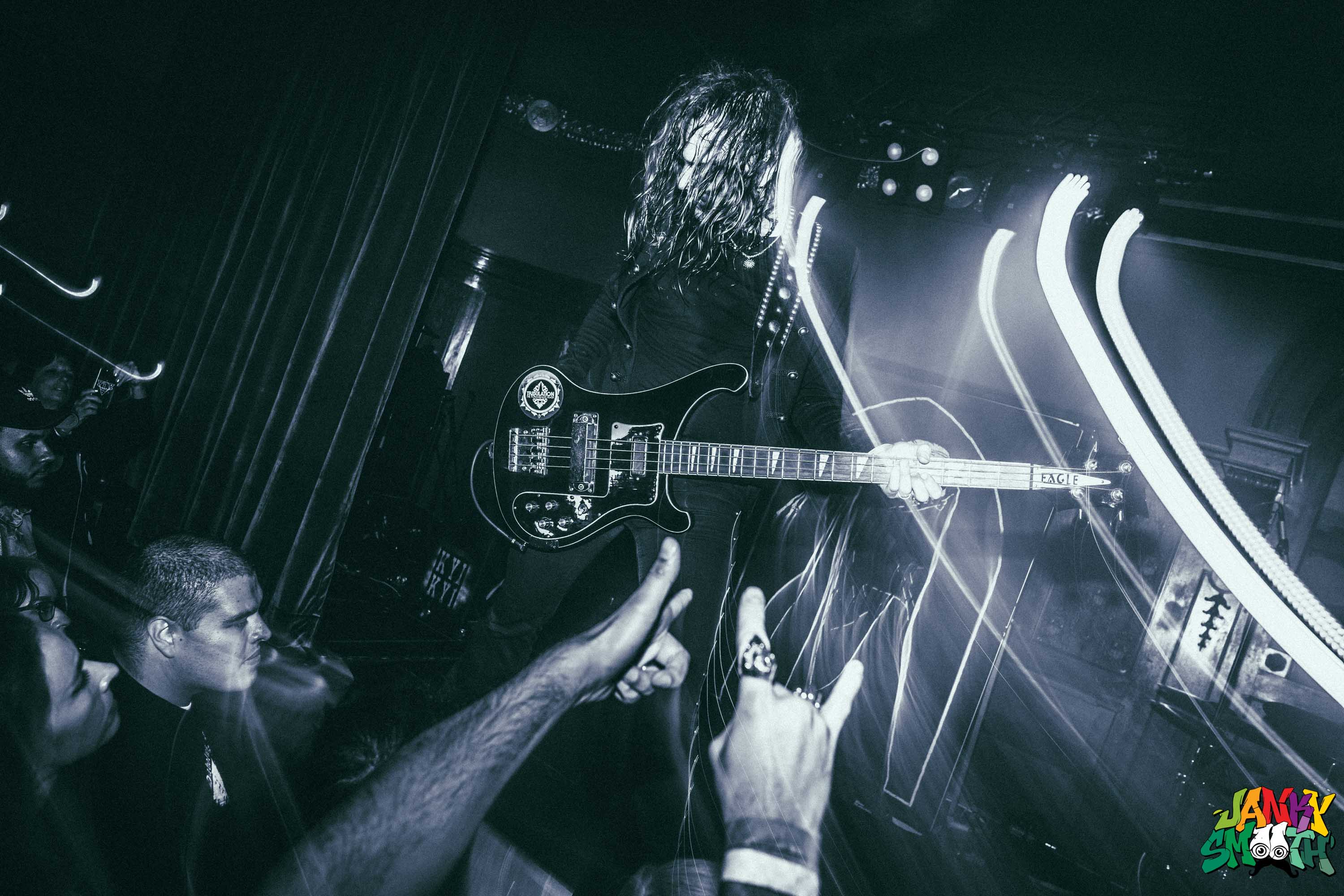 The first band of the night was Mexican black metal marauders, Volahn. Whereas the European variety of black metal is inspired by stories of Viking lore, this band takes their inspiration from the Aztec, a history just as bloody and brutal as any white barbarism (sans the obvious modern examples). Volahn's sound is hazy, frigid, and noisy. Barbed walls of sound that shape themselves into stabbing riffs. For an opening act, this one set a tone that was hard to match, the next band would have to change directions because The Lodge Room had already experienced the highs and lows of sonic brutality.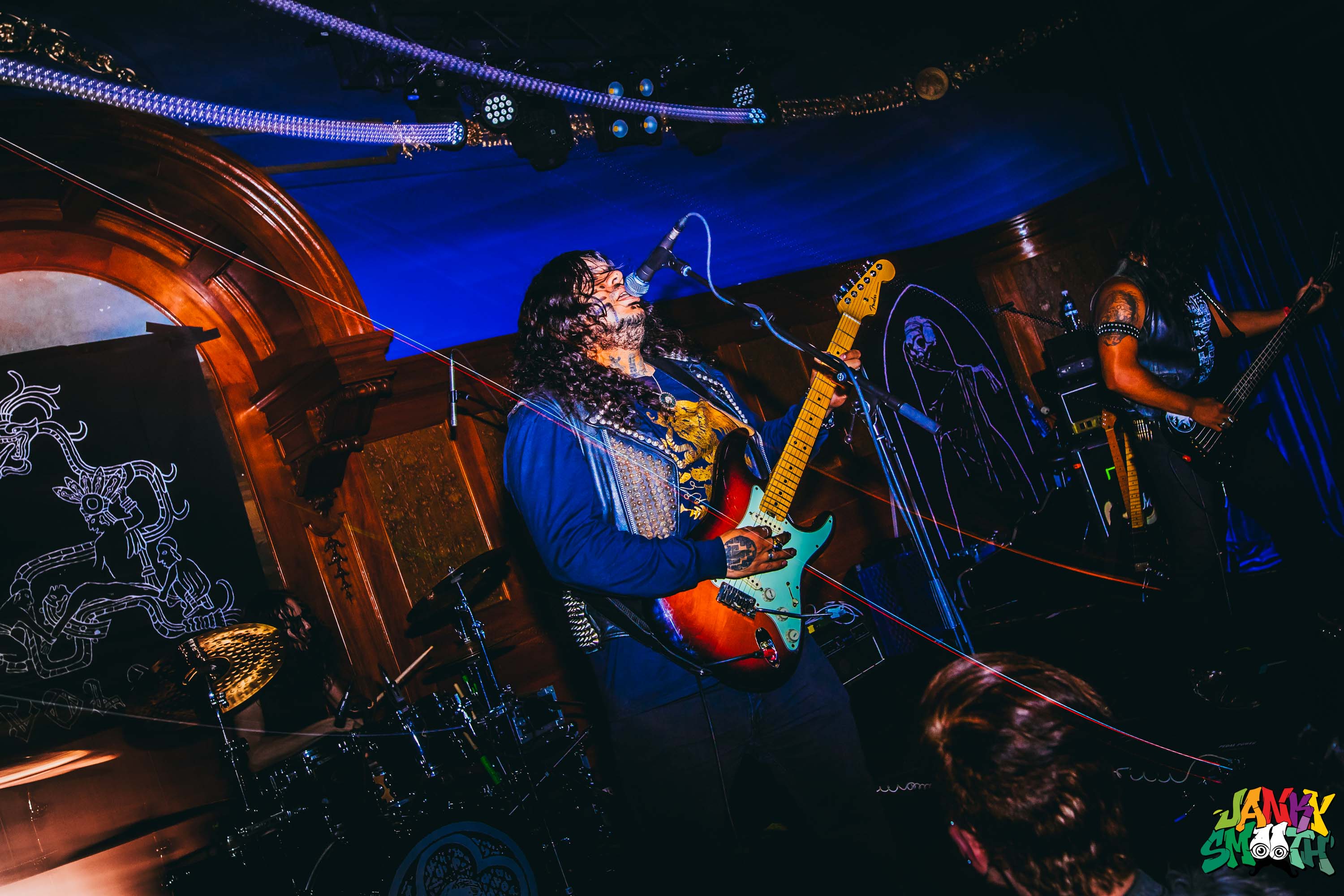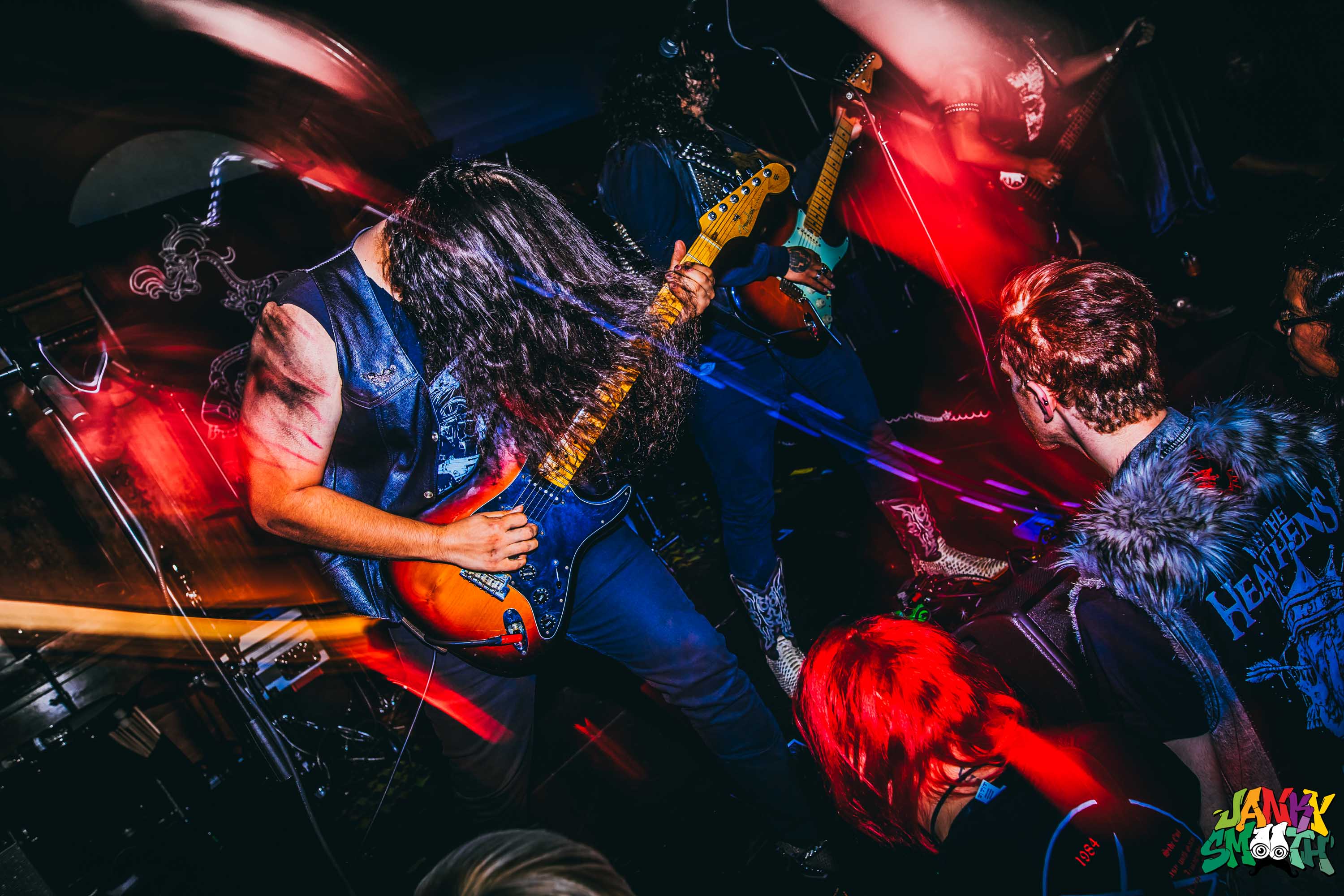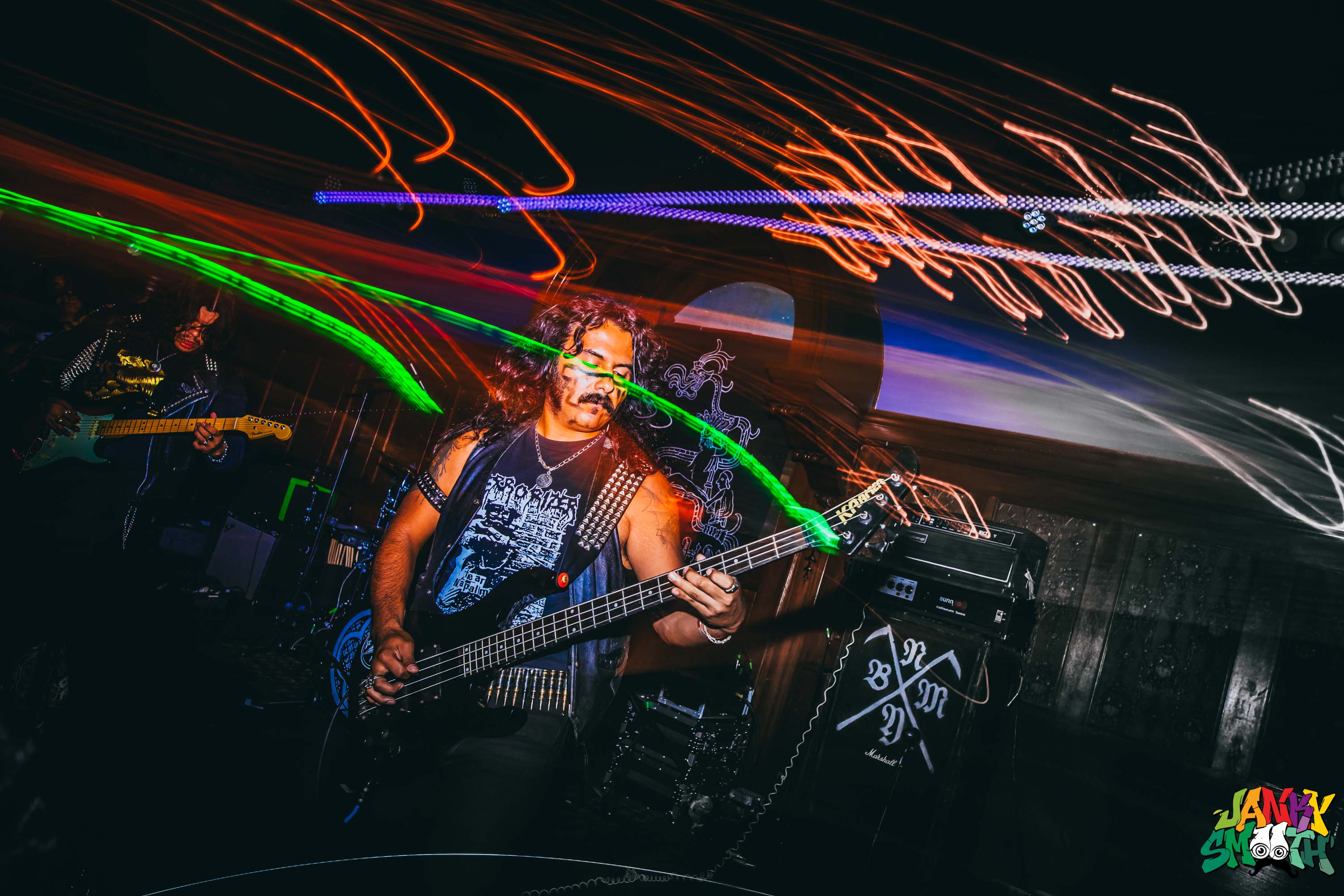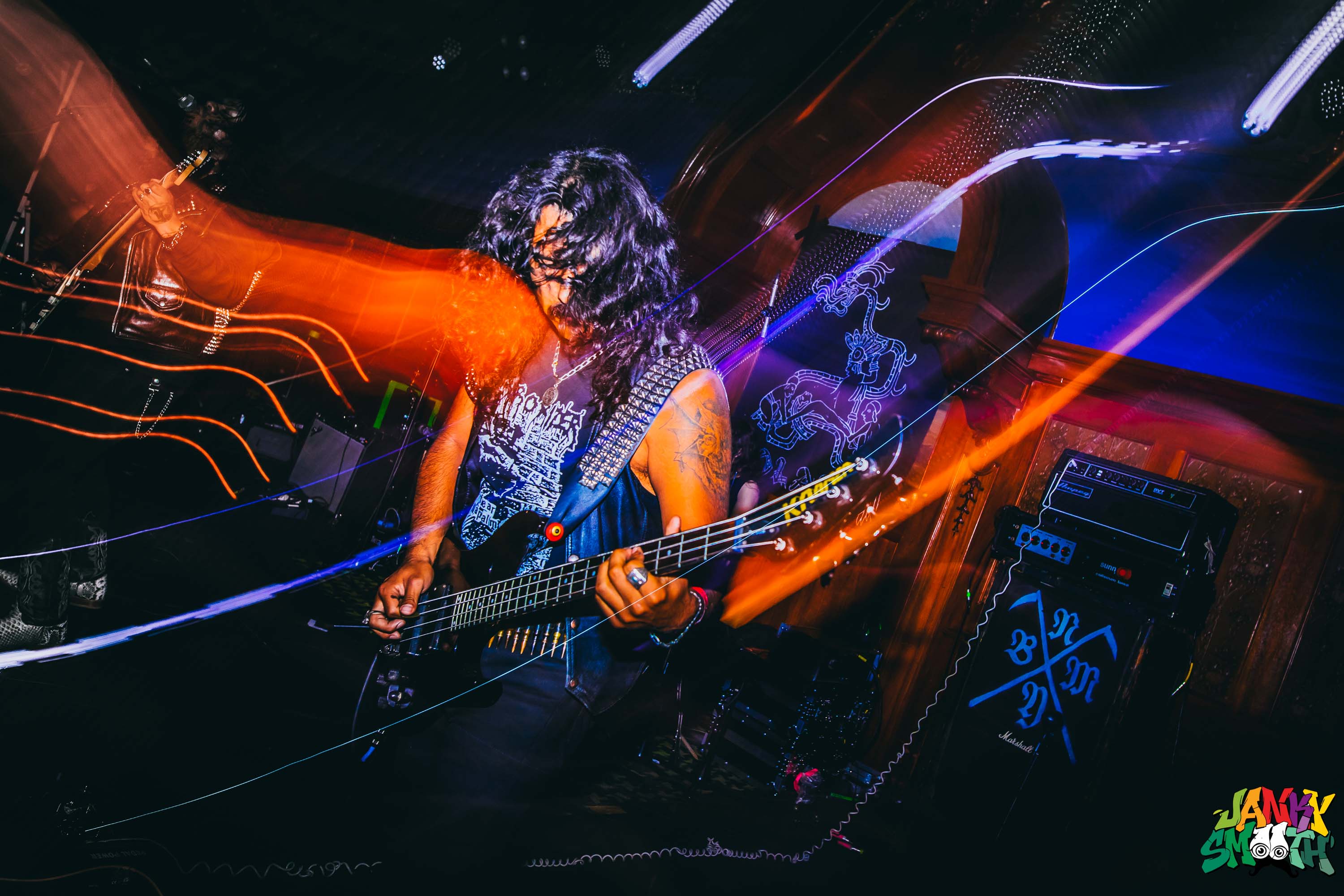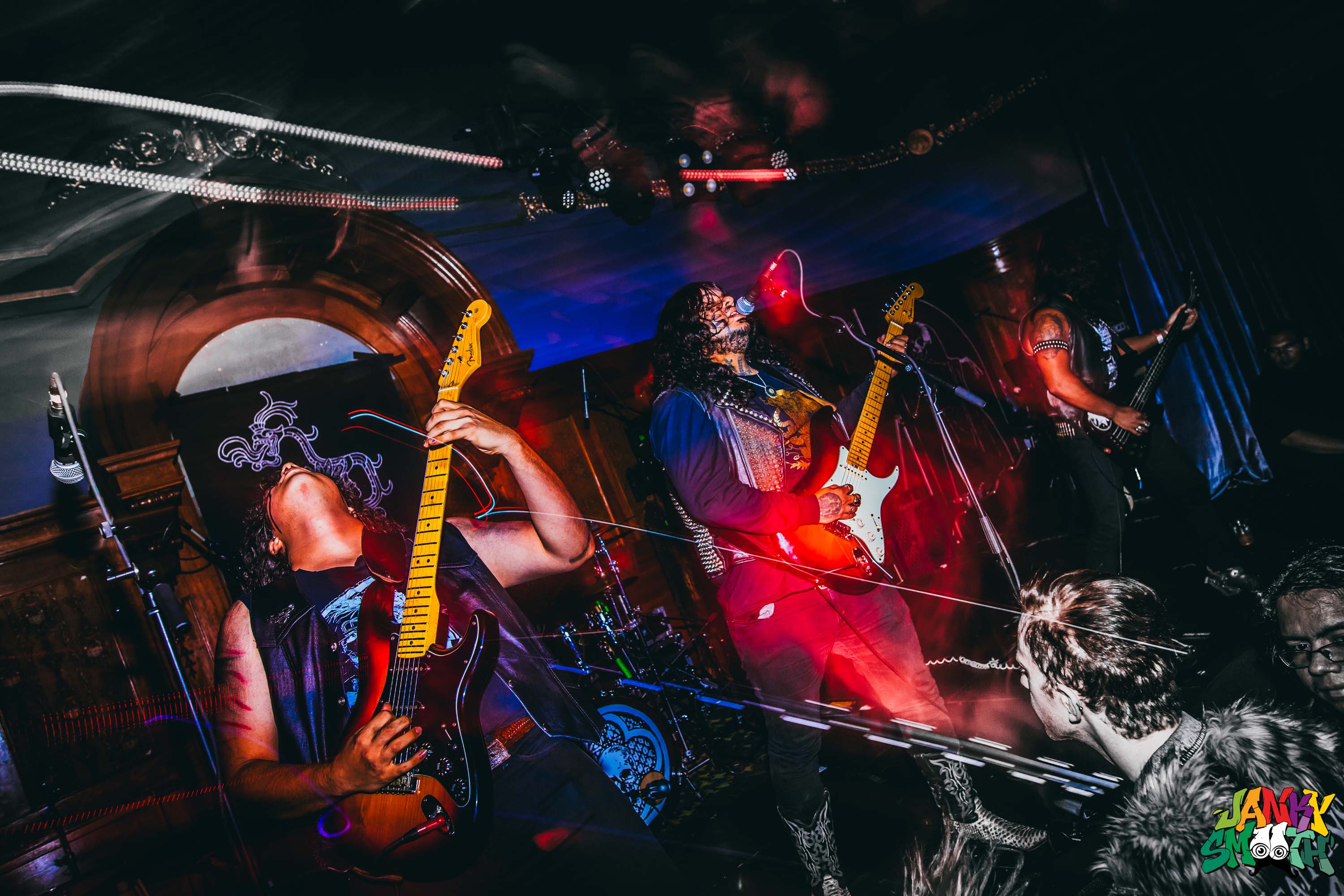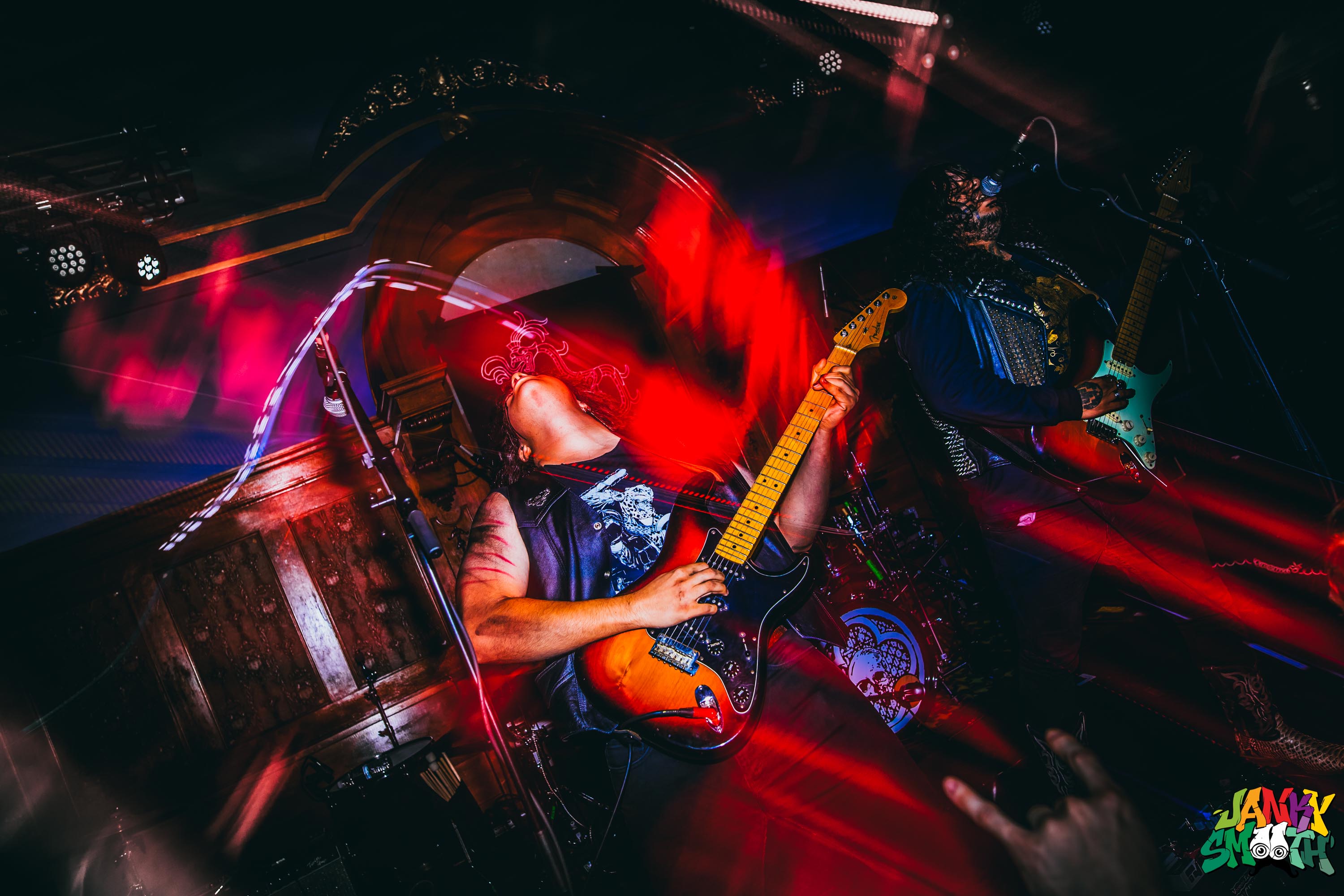 Black Mare did just that, change directions. Gothy and tender, they're a band you could imagine playing at the Eyes Wide Shut sex party. Their sound and aesthetics were rather romantic, harkening back to a golden age when art nouveau was in and smoky underground bars were the only places something this erotic was acceptable entertainment. Black Mare offered another flavor of darkness, it wasn't as heavy as their stage-mates, but it was just as dark and certainly more brooding, symbolic, and suggestive.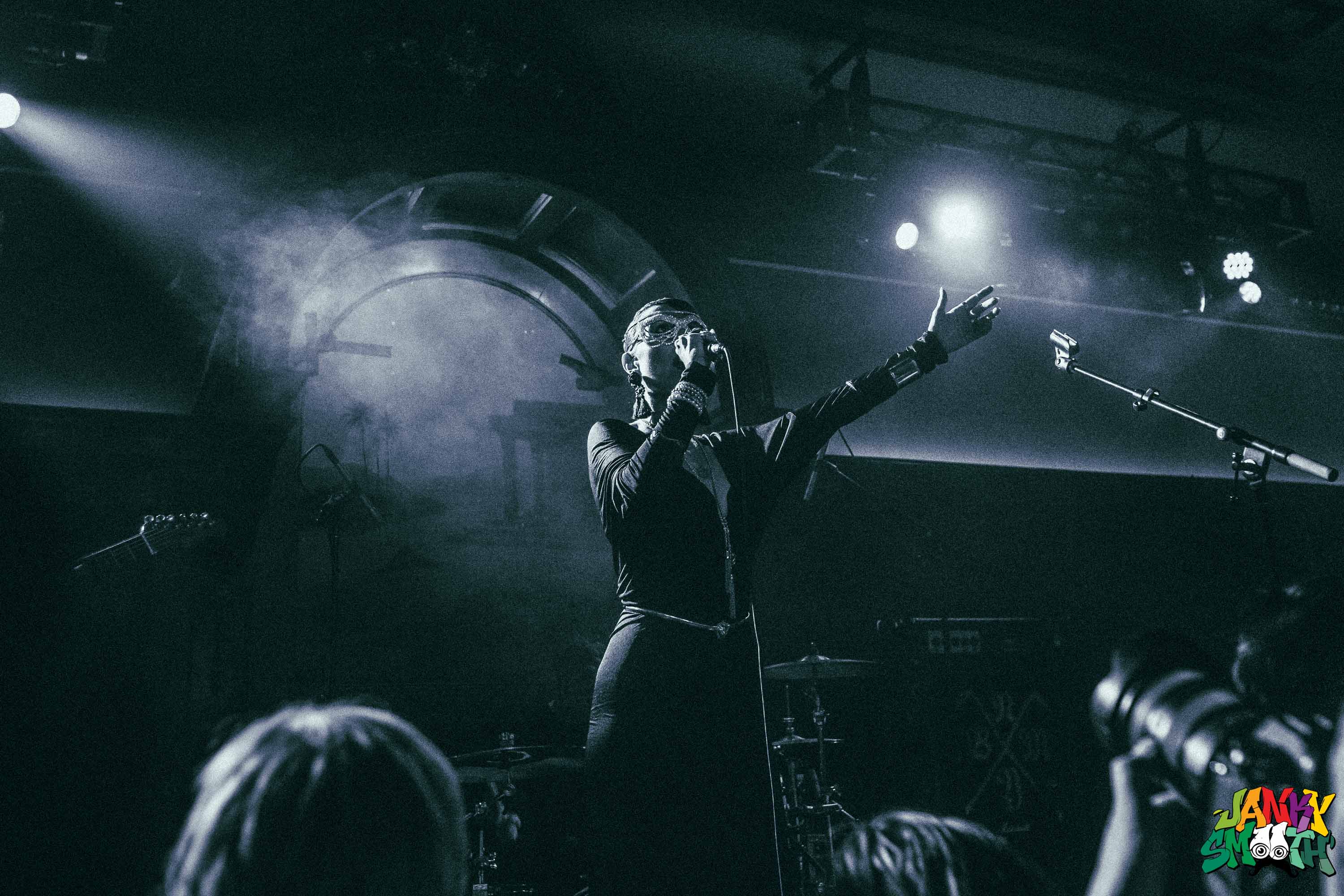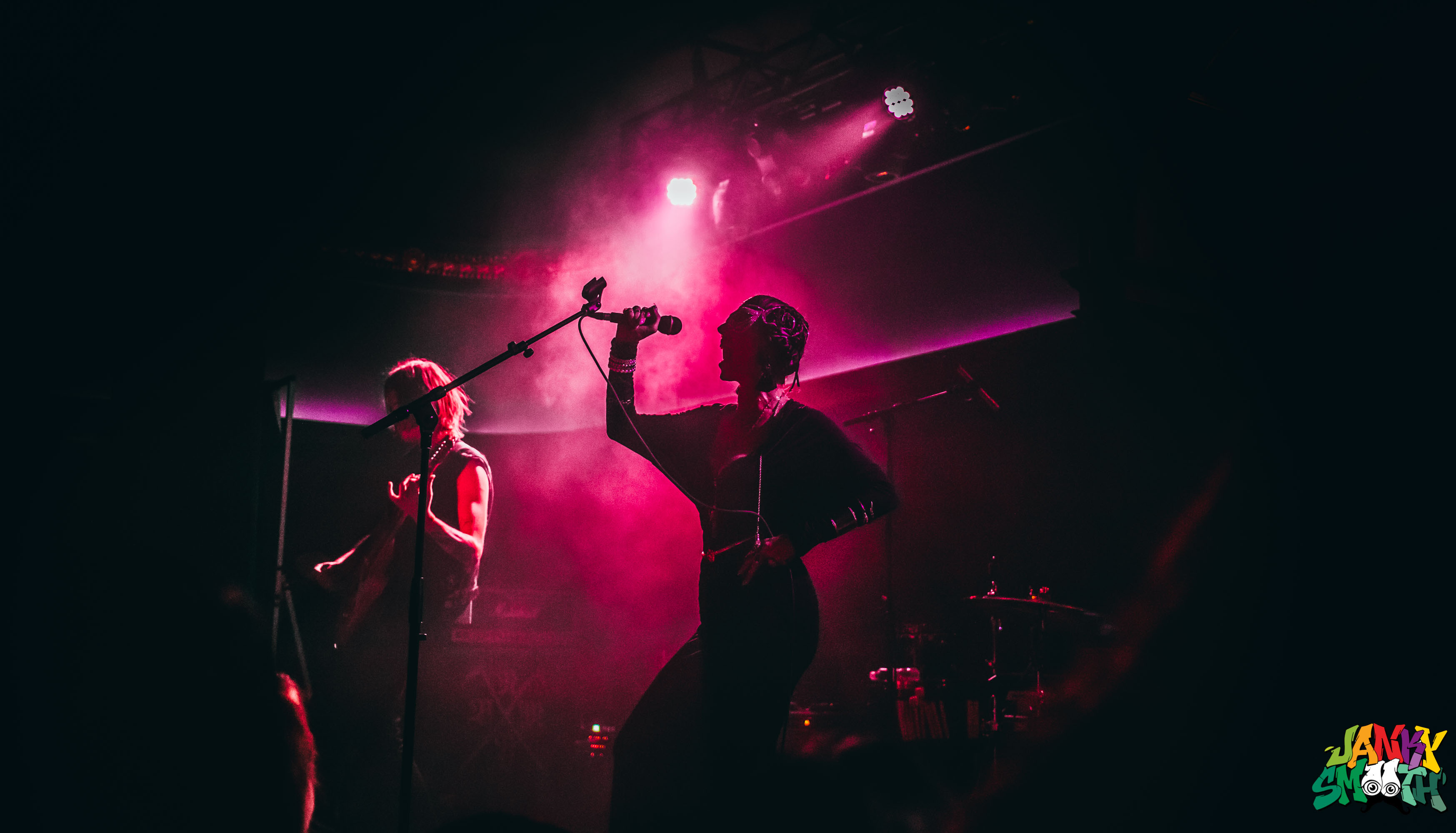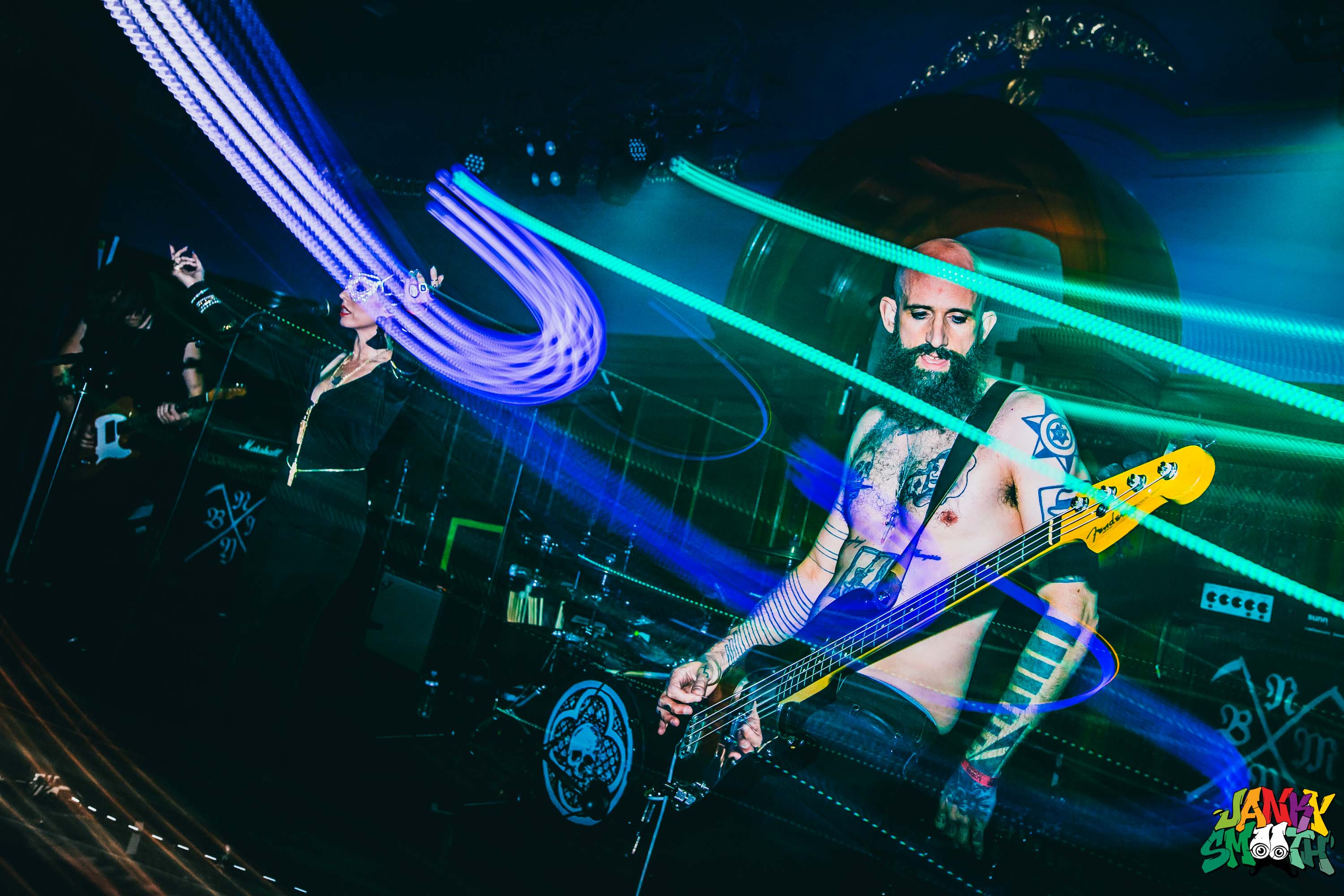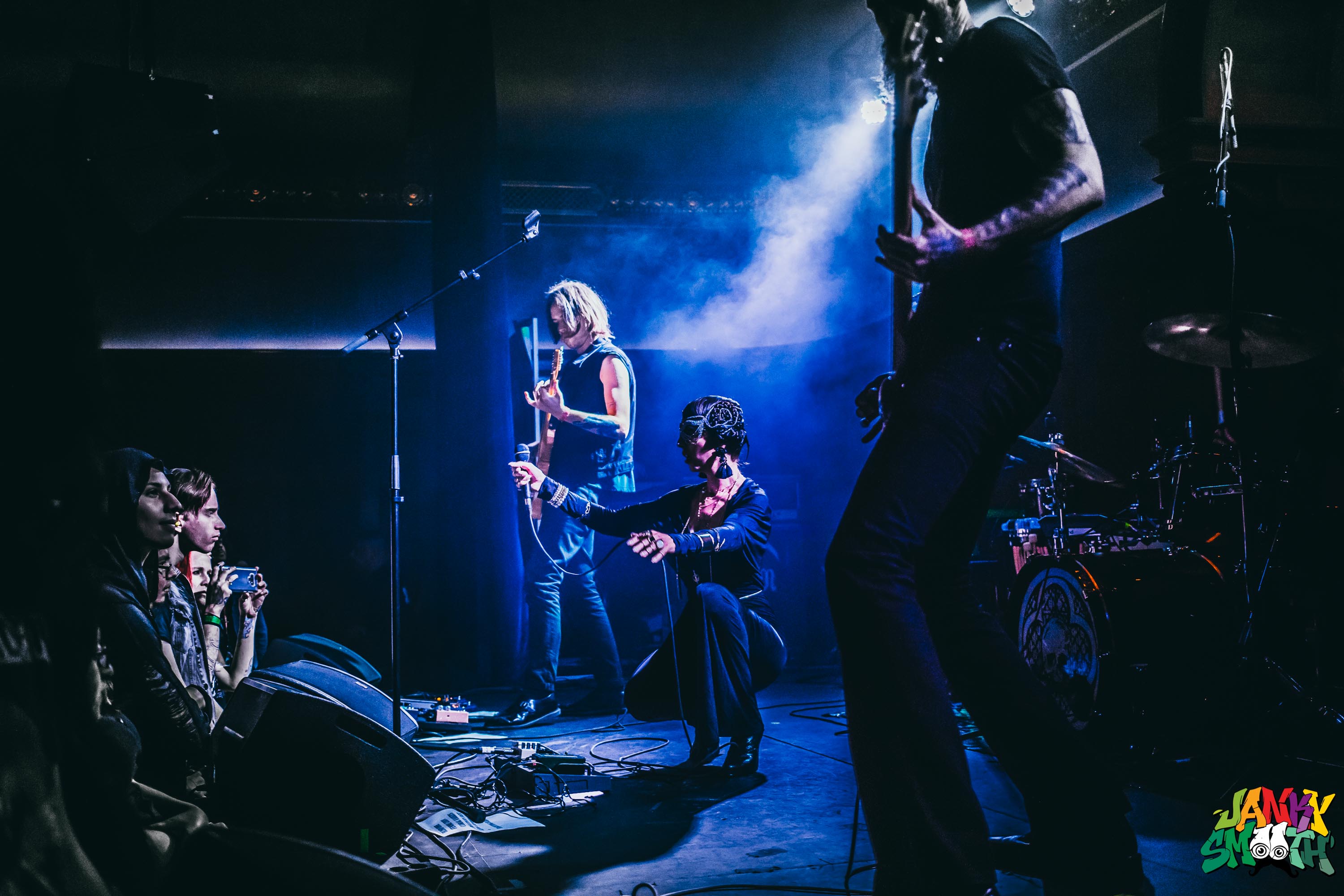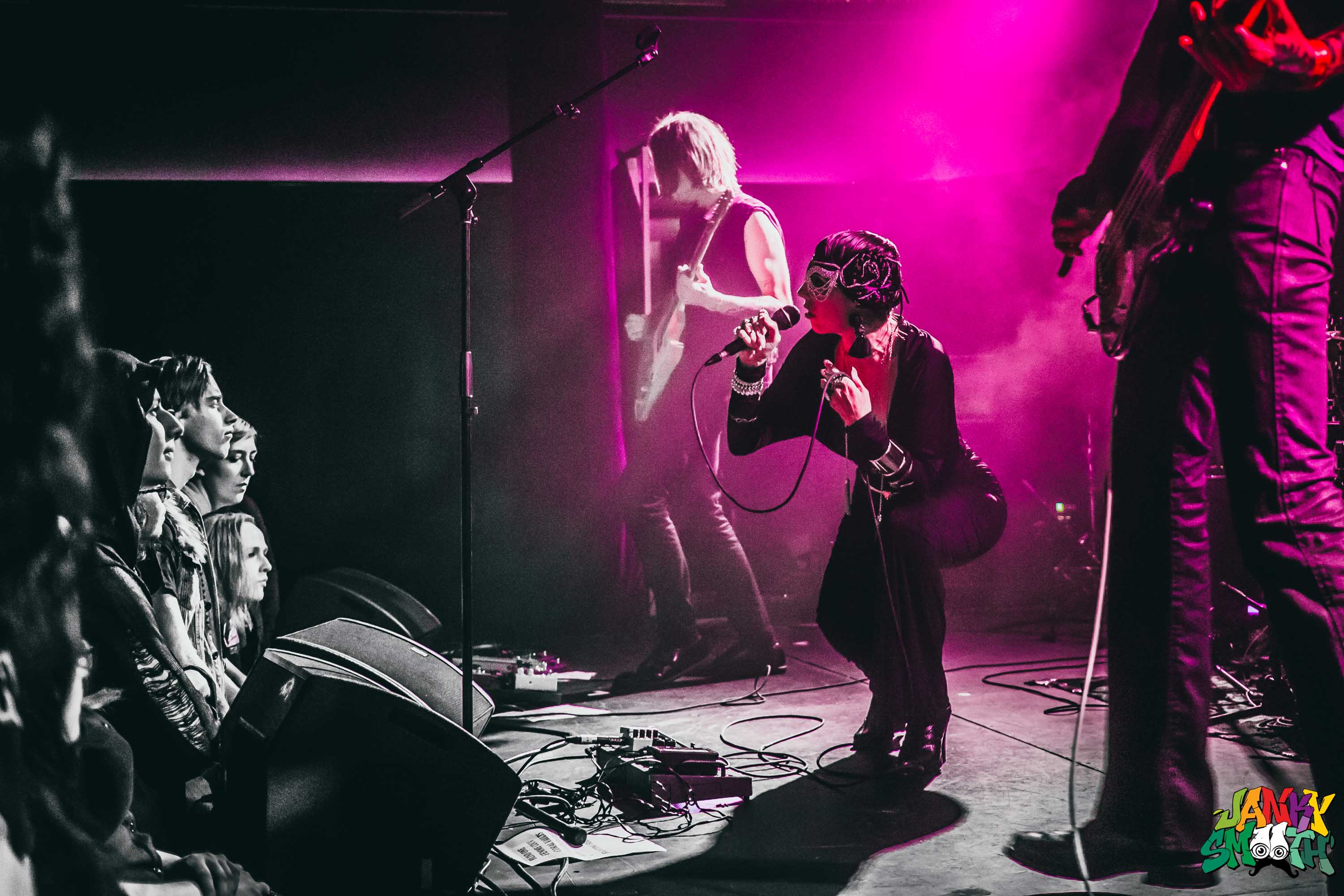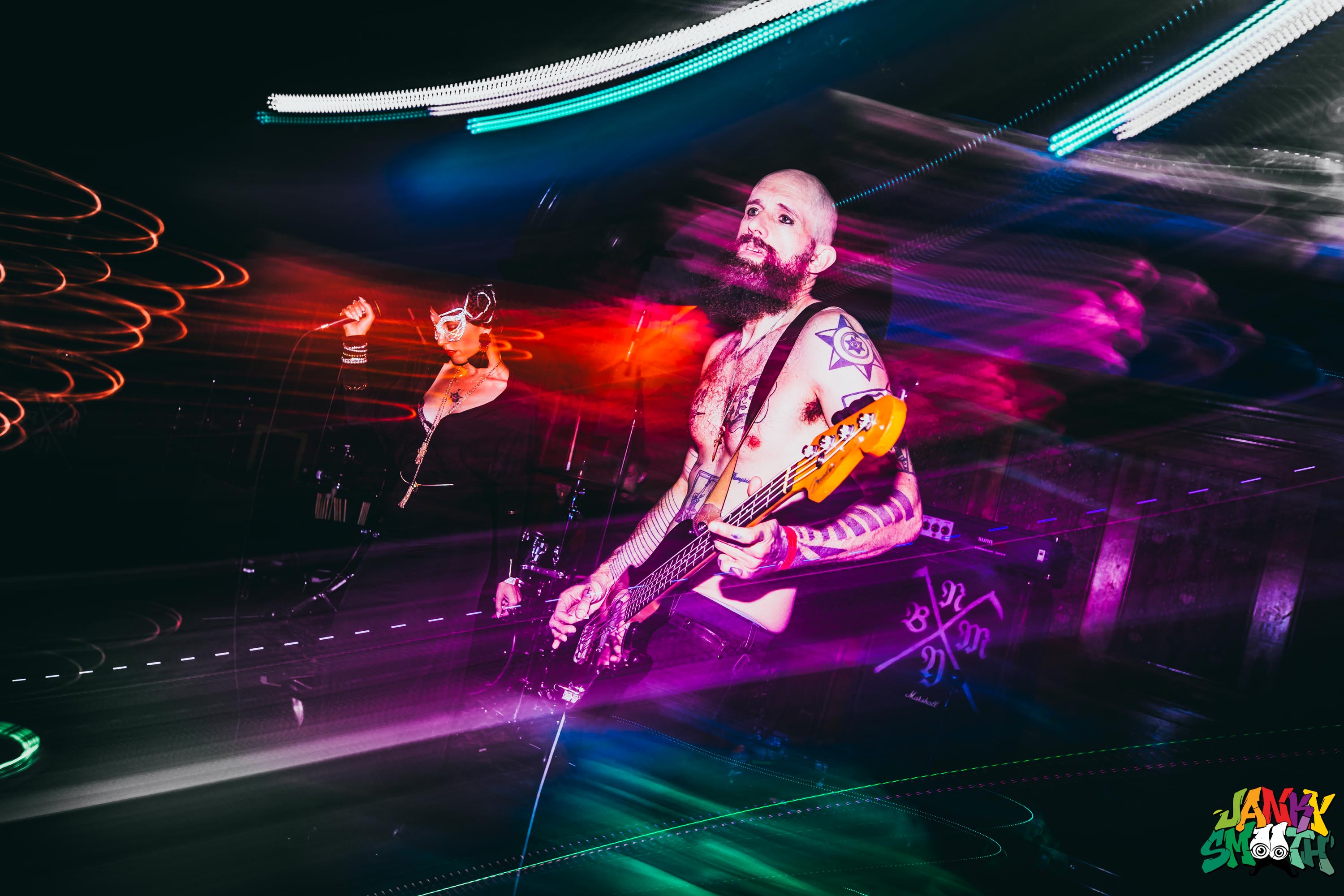 With each member exhibiting a looseness and charisma on stage that dances with the feminine, goth girls go crazy for Tribulation while goth guys feel an intriguing discomfort. With each member exhibiting a virtuosity and cocksureness that highlights the masculine, goth guys dream about jamming this hard and goth girls flock to the band like moths to flame or vultures to carrion. Tribulation played a long set, about an hour and half, spanning their catalogue from their classics to their latest album, 2018's Down Below.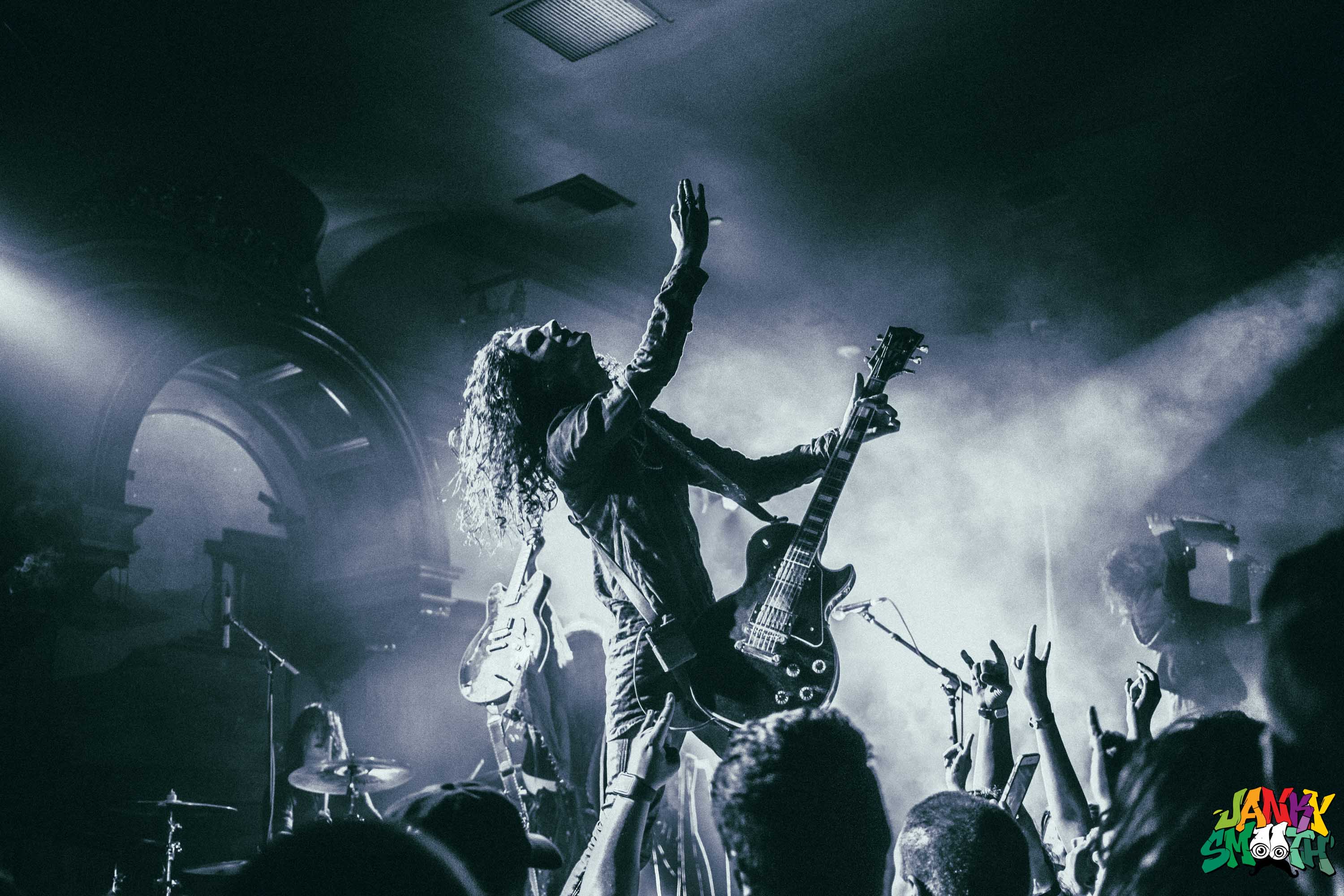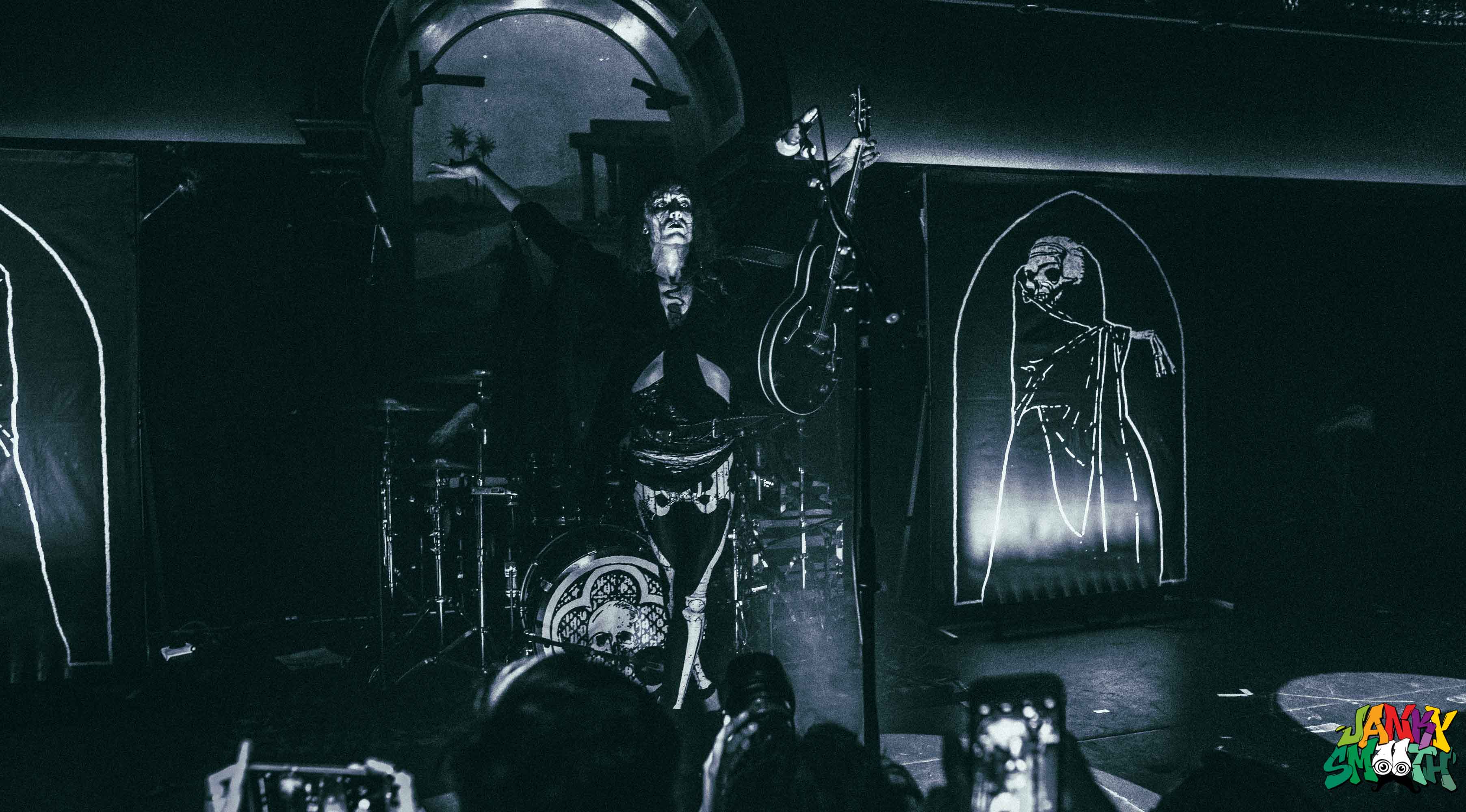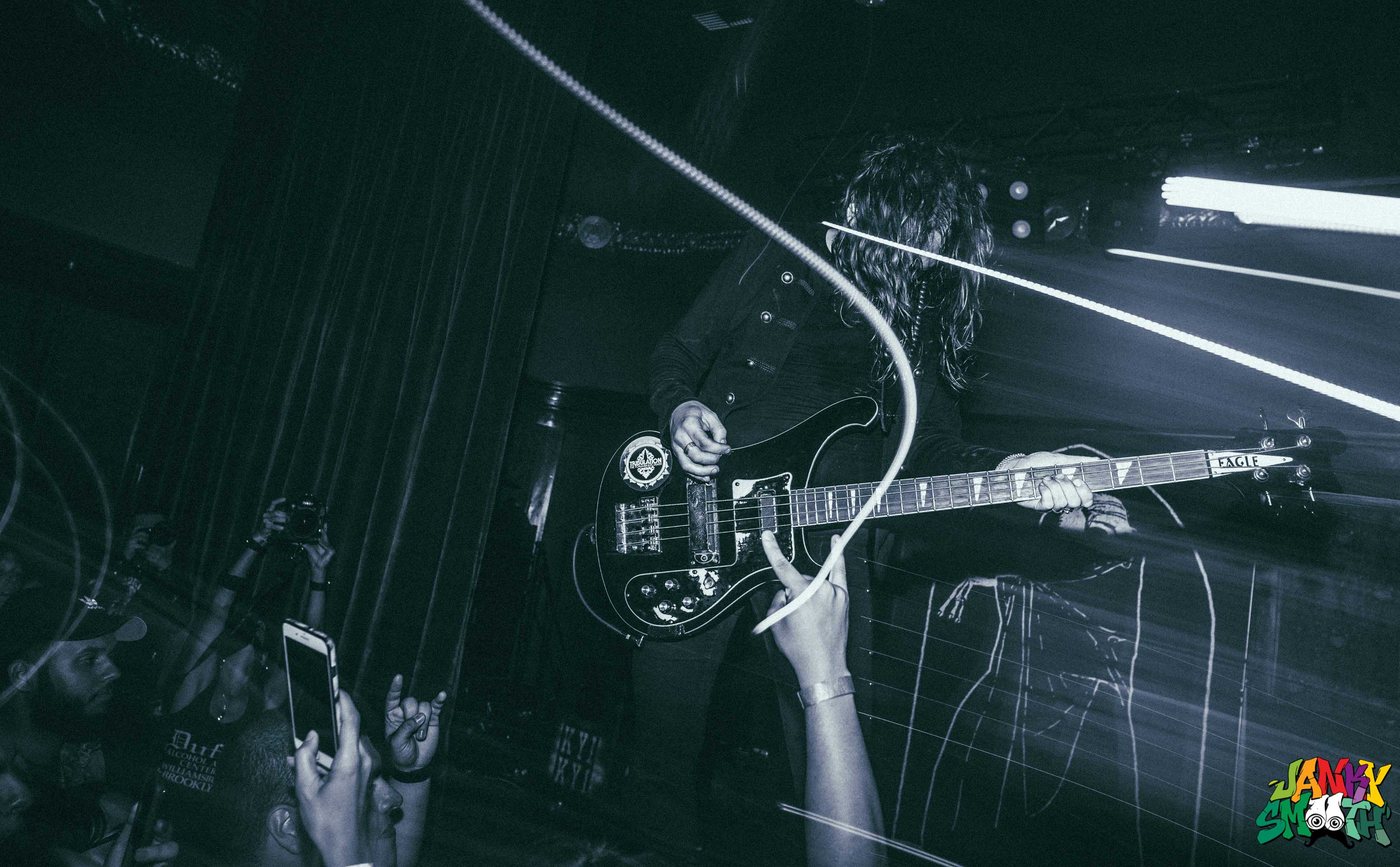 The band's riffs tell stories. Stories that capture the gothic air of novels like Bram Stoker's Dracula or the works of Edgar Alan Poe. I'm not sure how the mind knows to associate certain sounds with dark imagery but Tribulation sure knows this trick of the mind.
Every player had their moment to solo and show off their chops but one of the fixtures in the band is the demon sprite-like quality to guitarist, Jonathan Hulten. With his small and skinny stature, and his ballerina black swan moves on stage, it captures the gothic fantasy inherit in Tribulation's music.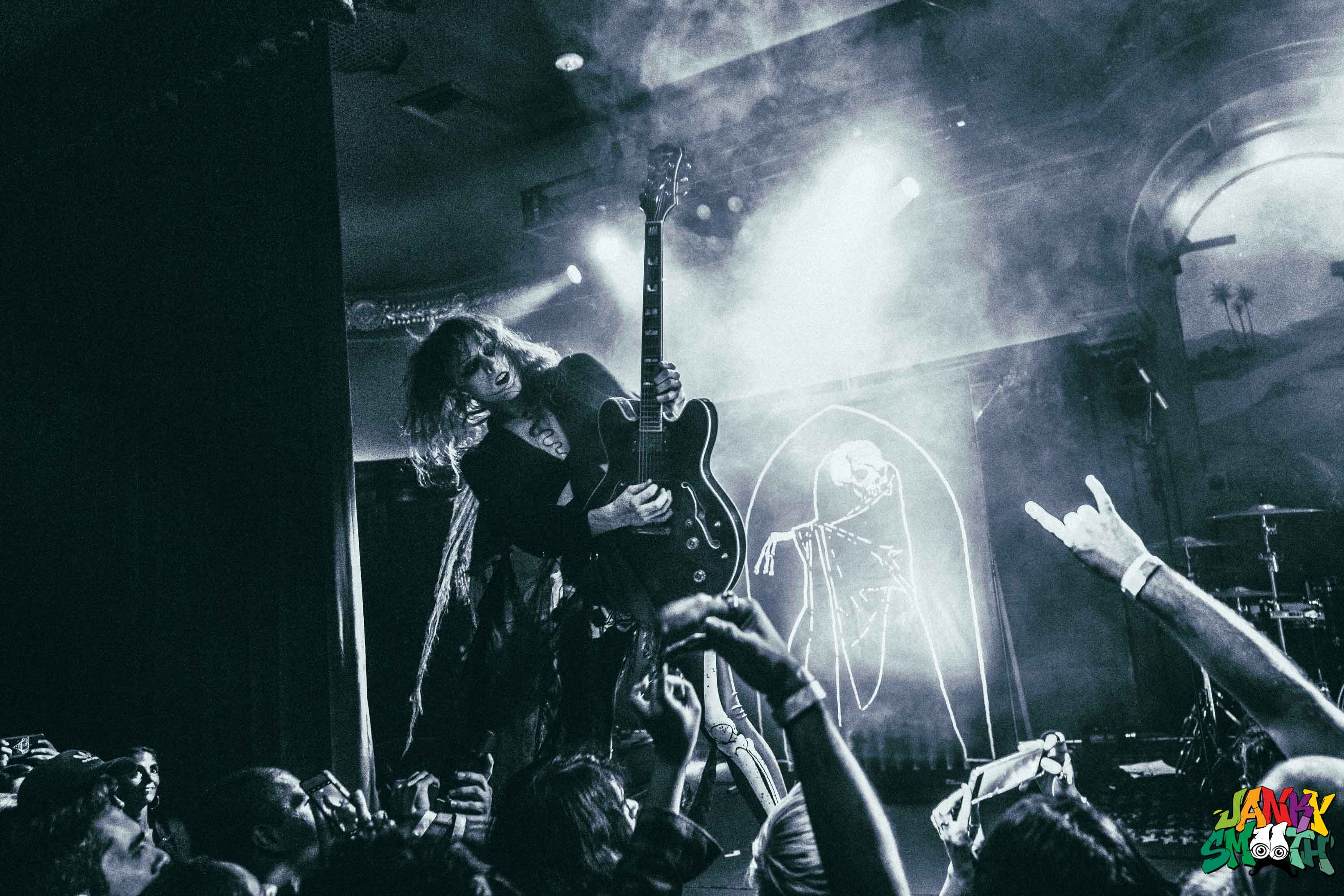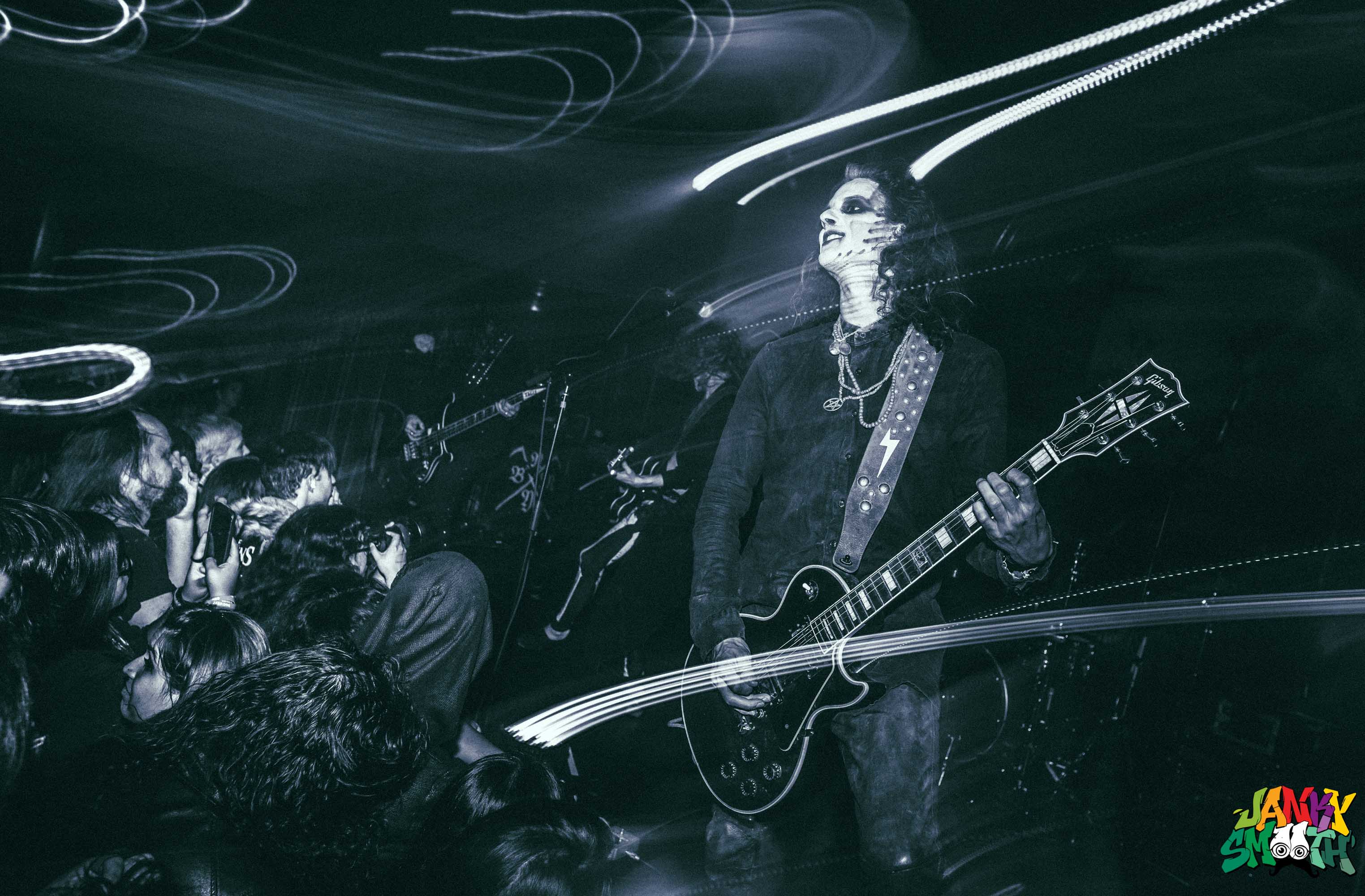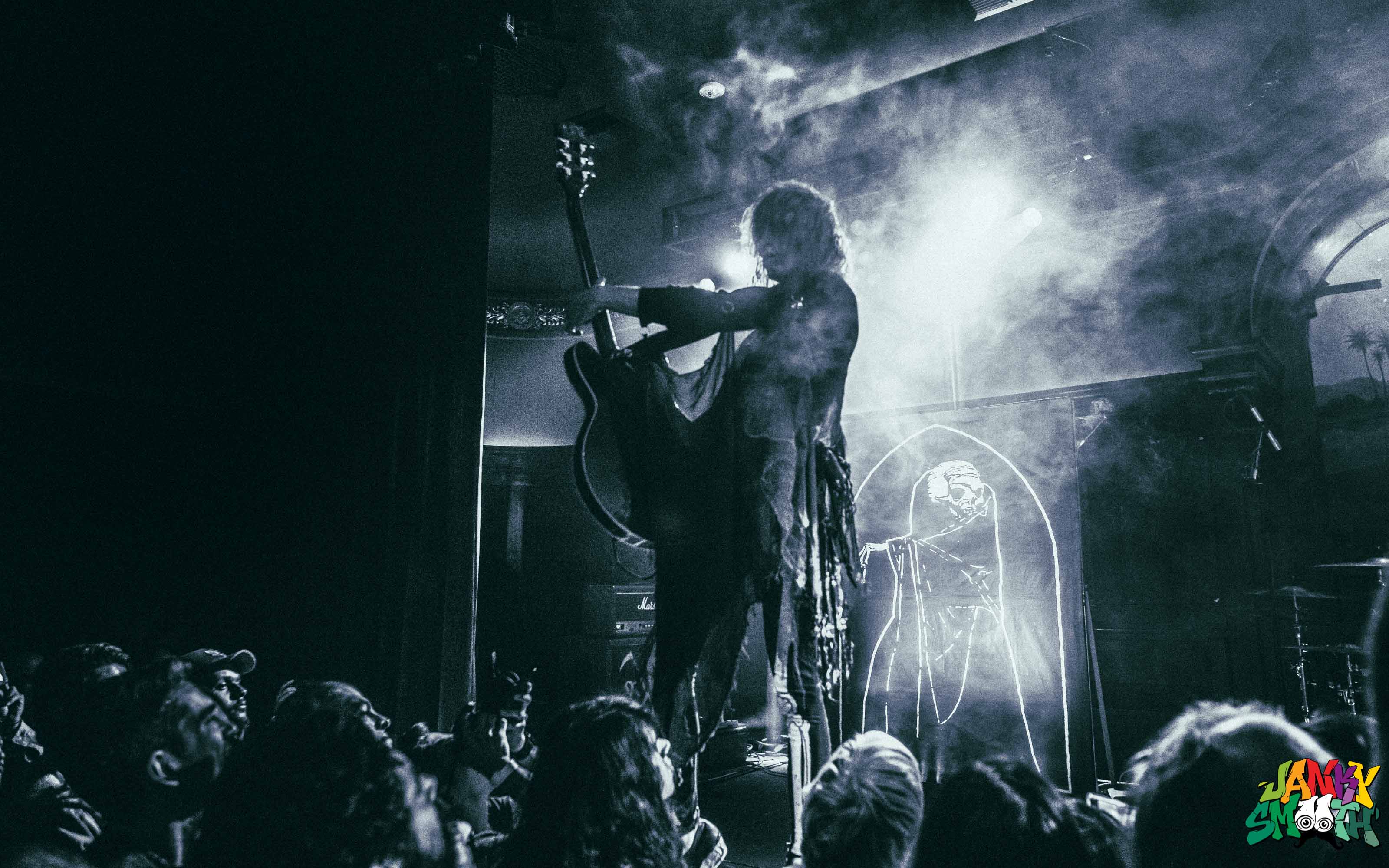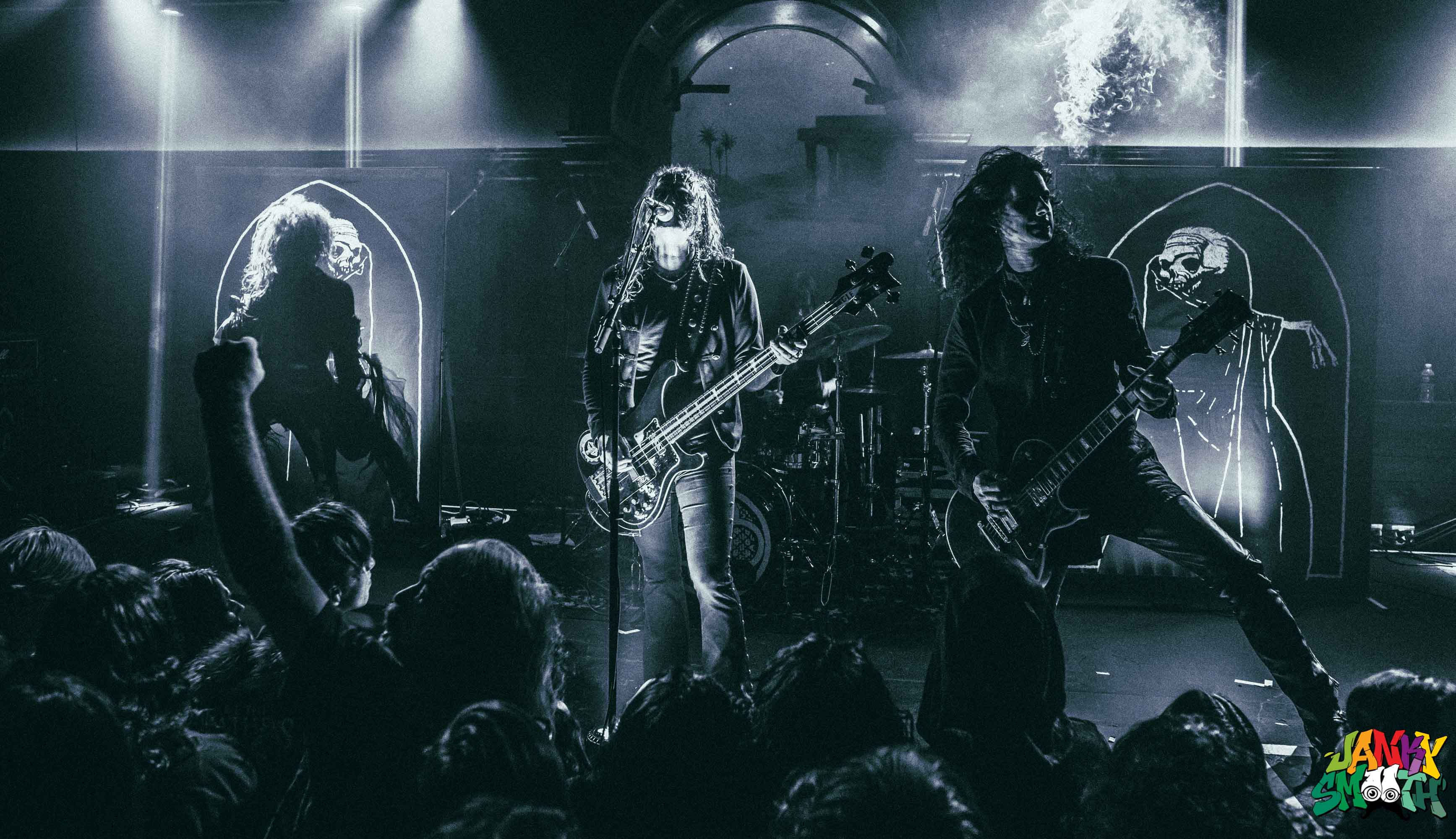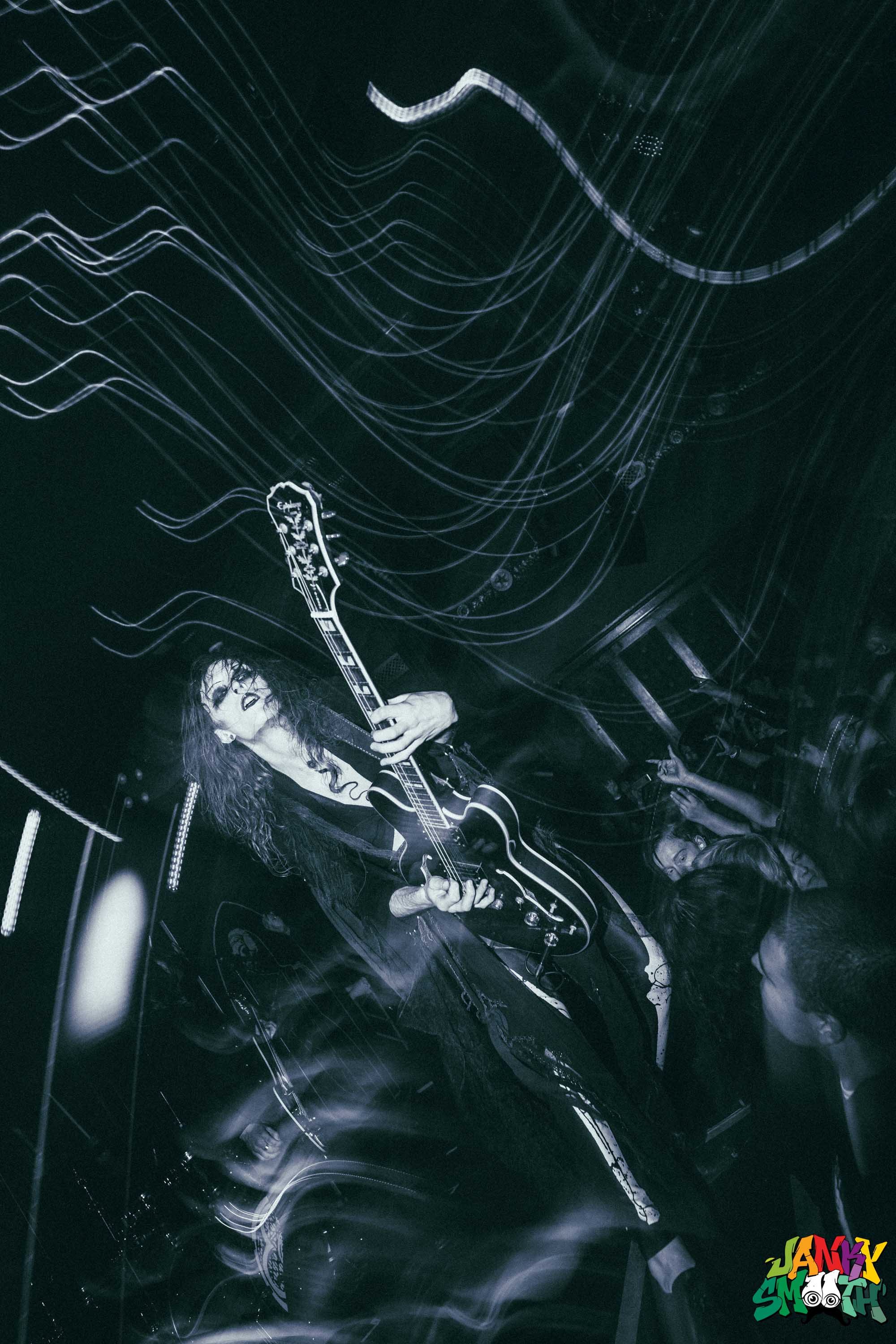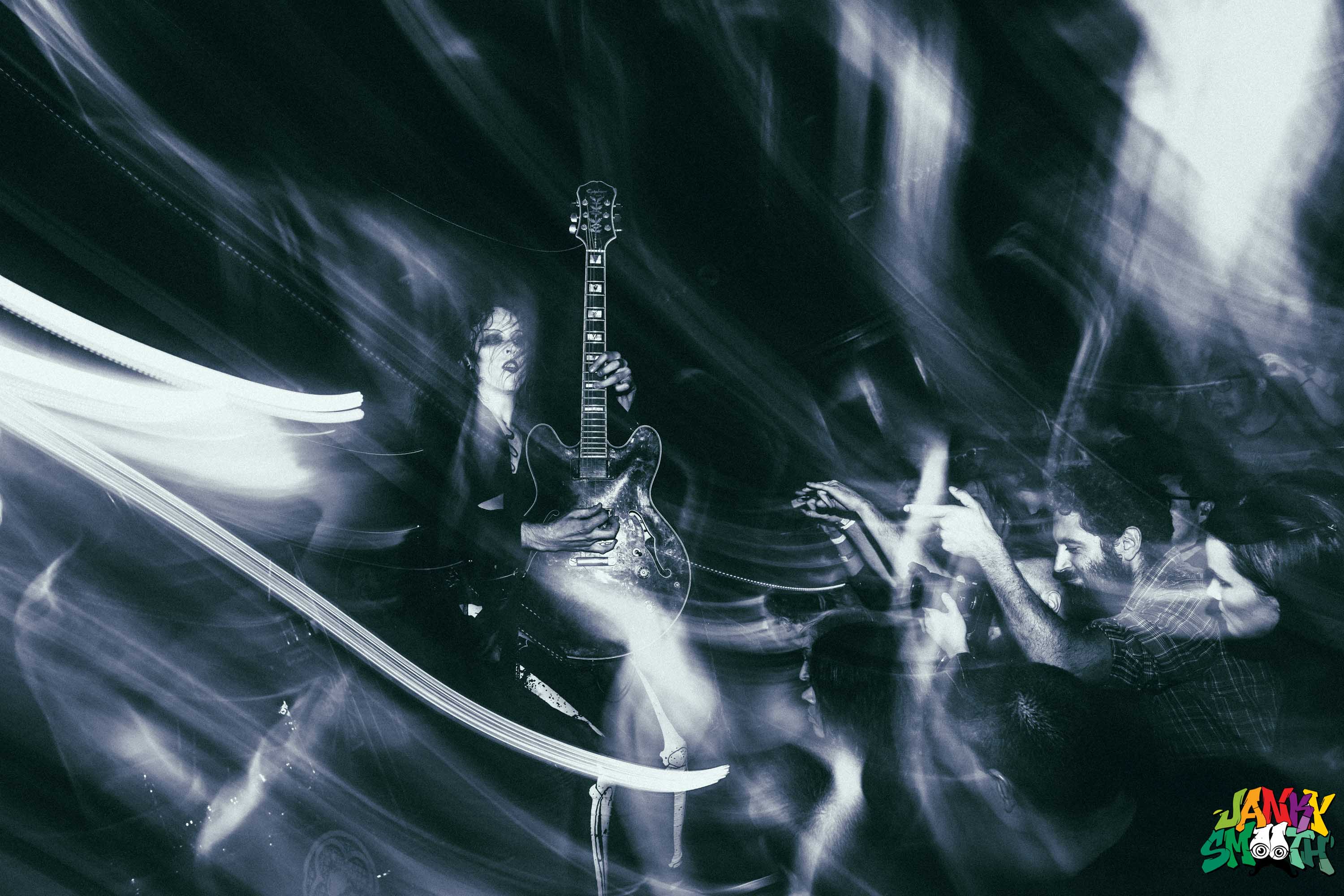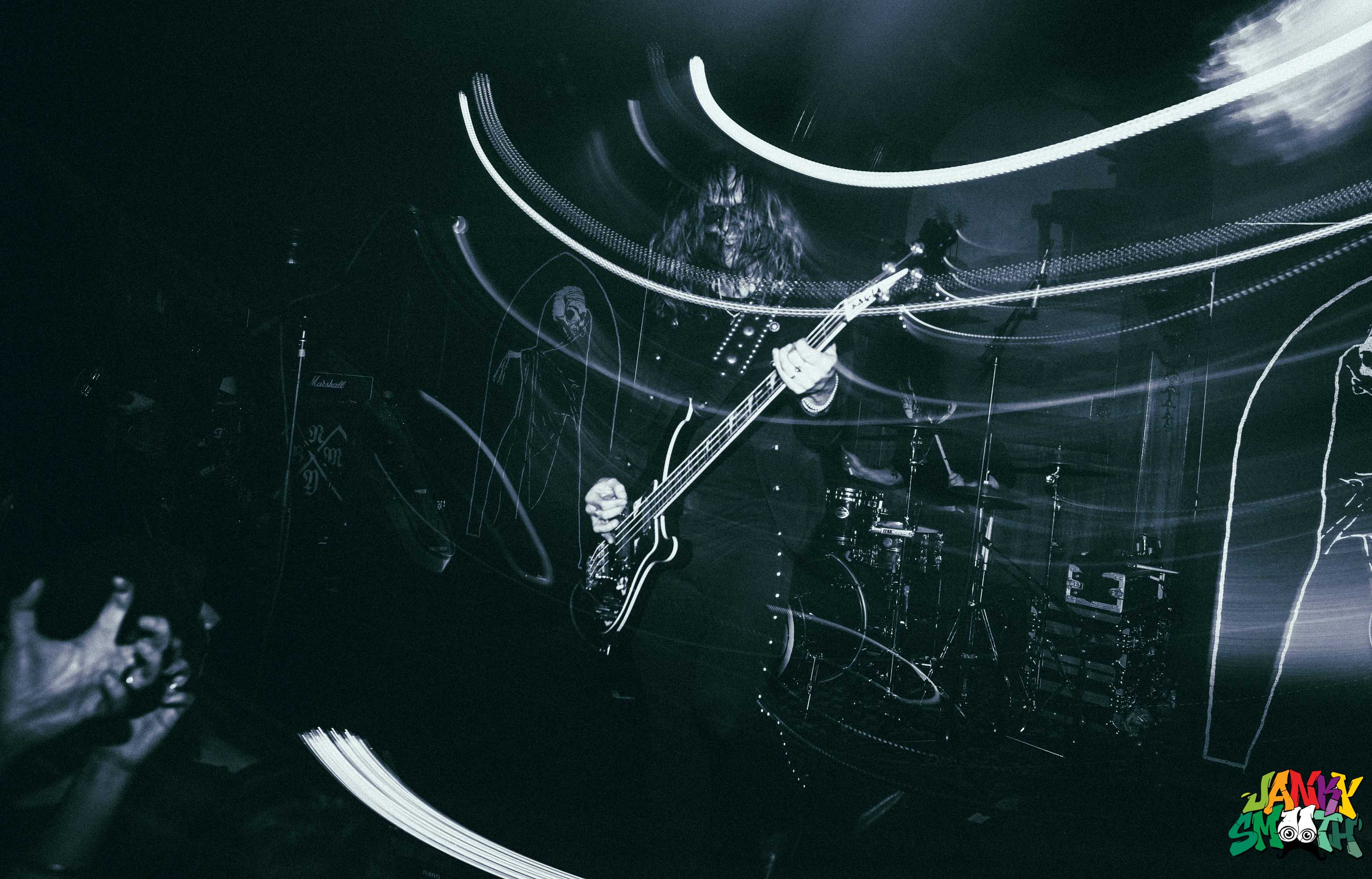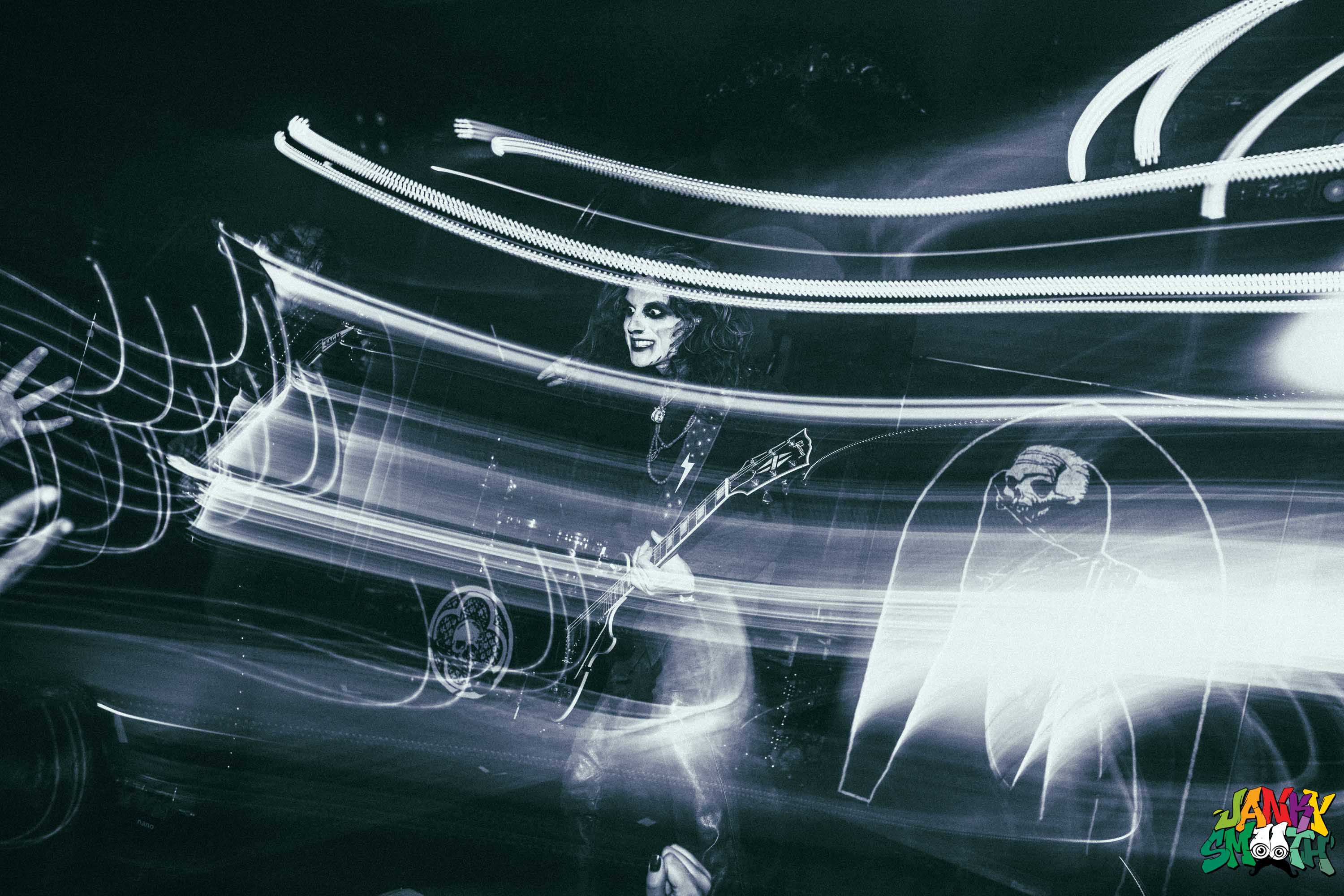 Tribulation put on a monumental show. Just when I thought they were ending, they encored with a few more songs and loads more energy. What I found most intriguing about the band were their fans. So many beautiful and edgy goth women that felt most comfortable alone and in darkened corners, seemed to love the band too deeply for words. I got the sense these girls would bite my head off but toward Tribulation, they would show an unparalleled tenderness.
Words by: Rob Shepyer
Photos by: Dillon Vaughn