Satyricon's Final Los Angeles Show At The Regent: A Night Too Blackened To Forget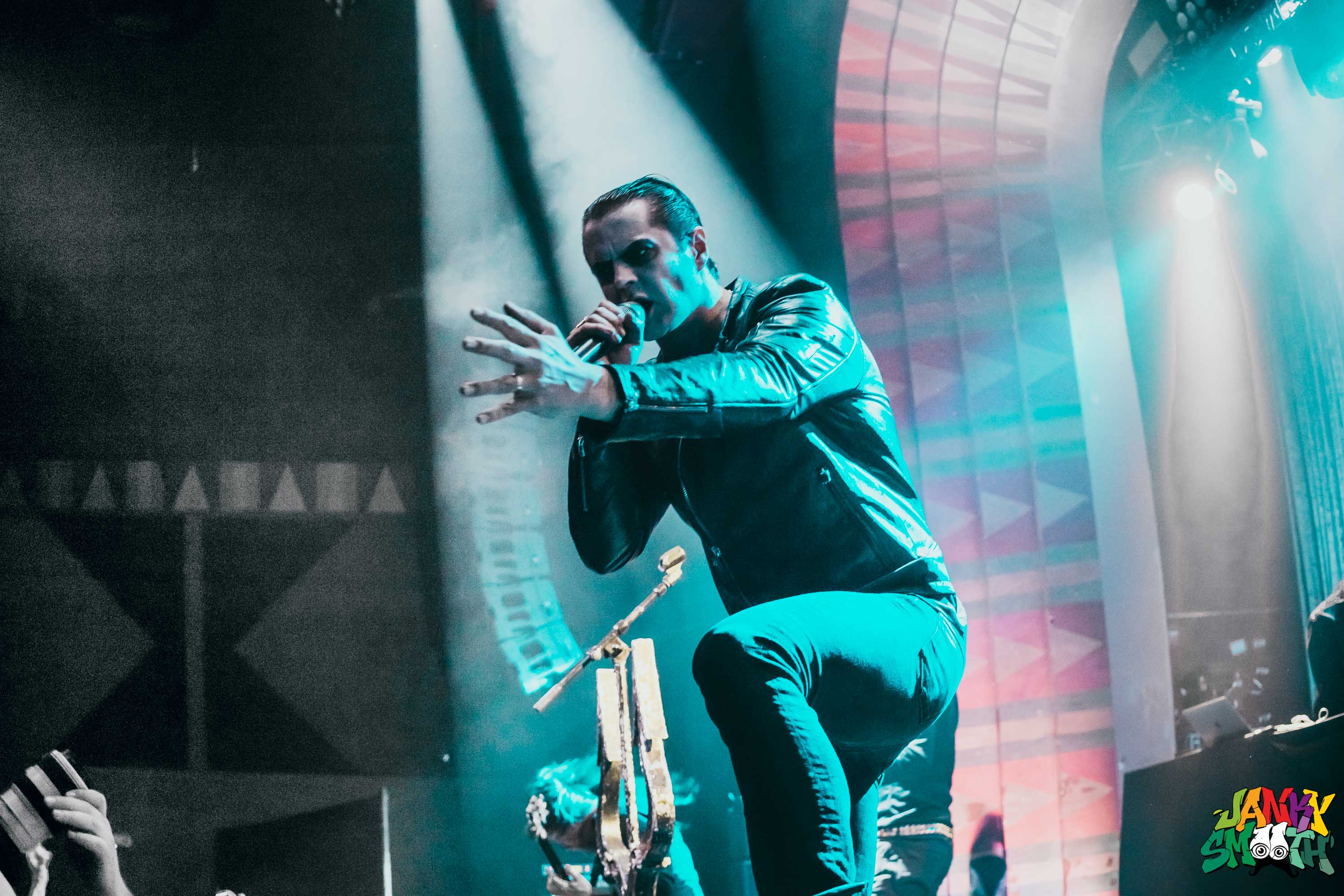 How do music writer's typically describe the black metal sound? Frigid riffs? blast-beat drums? Cold shriek vocals? Epic? Medieval? Symphonic? These keywords are standard diction in black metal analysis but when talking about Satyricon one must introduce words like groove, experimental, and rock and fucking roll. That's how the band set themselves apart from the rest of their contemporaries in the second wave of black metal (of the True Norwegian variety). They started with that typical winter blitzkrieg assault then evolved by slowing down the rhythm section for groove and making more chorus-heavy, kick-ass song structures while still fitting in the black metal mold. Satyricon should be credited for inspiring bands to blacken up their sound.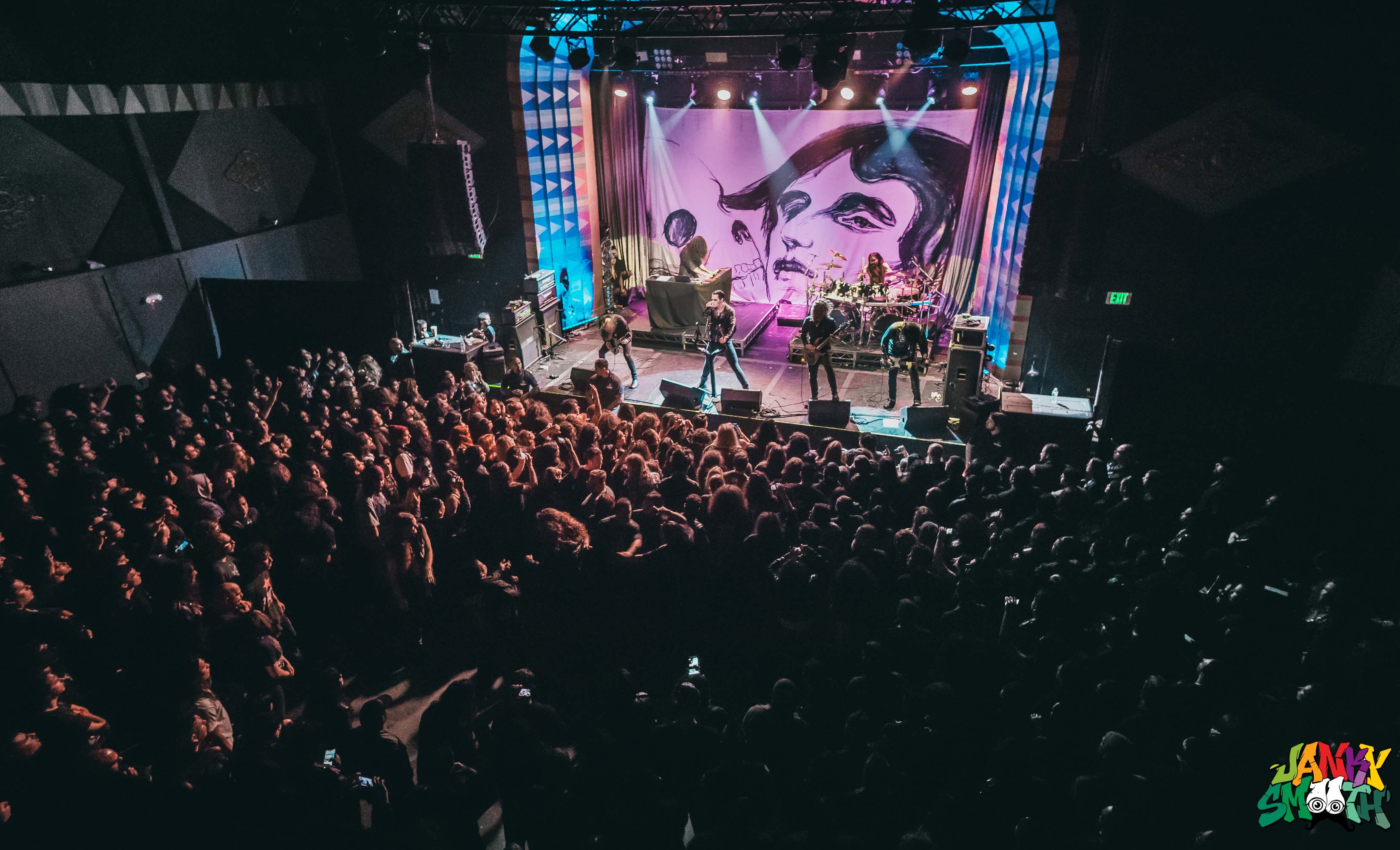 I remember first hearing Satyricon on the soundtrack for the cult movie Spun, directed by former Bathory drummer Jonas Akerlund and written by Will De Los Santos. The song "Mother North" off Nemesis Divina was featured prominently in the film and immediately made me take notice of their thrilling riffage and arrangements. Then once I saw the music video for "Fuel For Hatred" on MTV's Headbanger's Ball, I knew this band was something very special. This was blackened rock, black metal you could fuck to.
Satyricon is a hard band to catch live nowadays, so with the proper duo of vocalist, Satyr and drummer, Frost onboard for a final tour passing through The Regent, a metal head would have to be a fool to miss it. My expectations for this show were high. It had sold out rather quickly with people waiting all night outside the venue in the hopes of getting in. Then I heard through the grapevine that the band had sound-checked for 5 fucking hours to prepare for the show. Spoiler: Not only did Satyricon meet my expectations but they blew them away.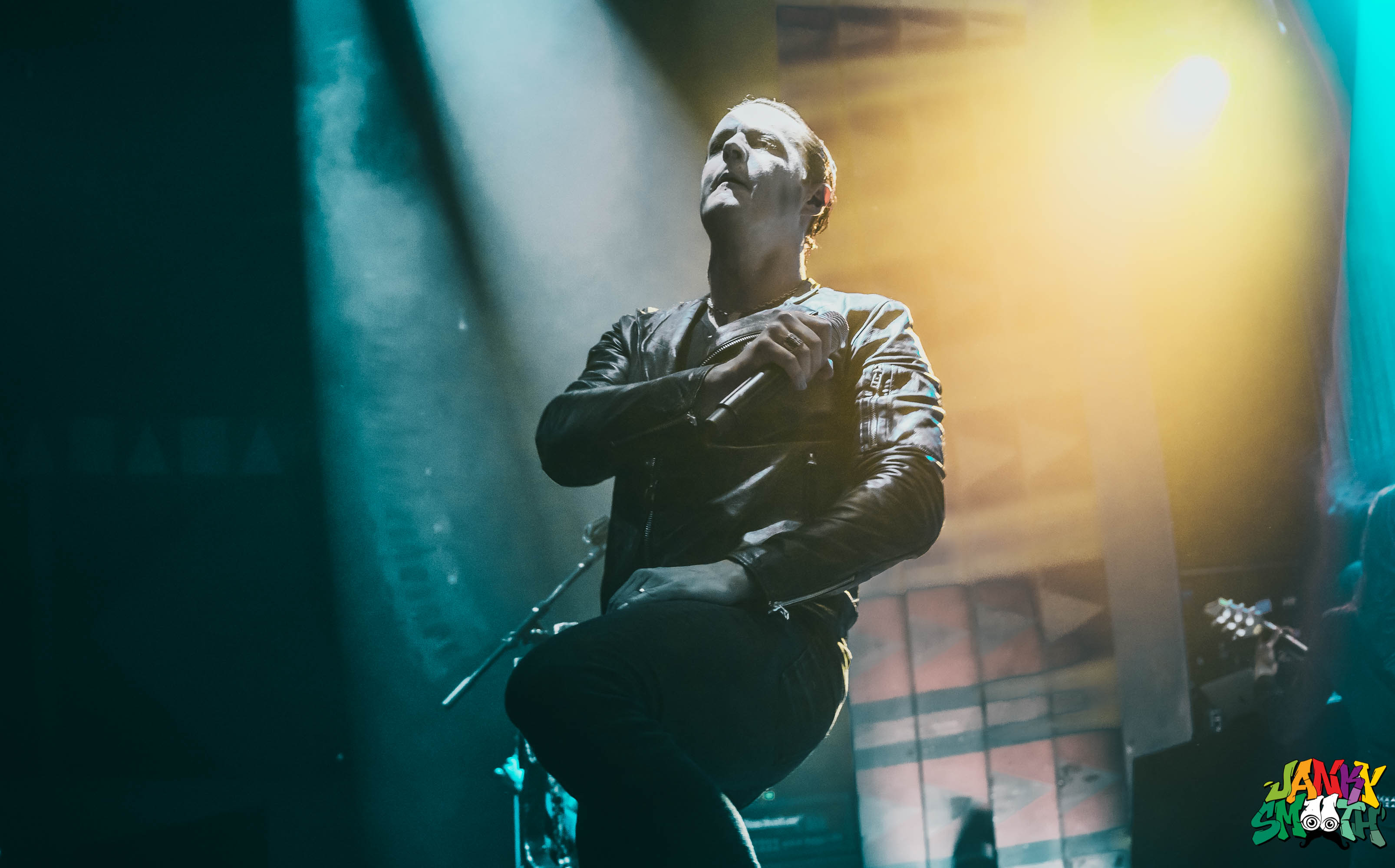 The first band to open the bill was a local black metal trio called Highland. Dressed without any desire to impress, they let their chaotic and barbed sonic assault do all their talking. Standing on stage with two inverted wooden crosses, the band's sound is thick with evil intent. I imagine you'd hear Highland's music if you put your ear down to the ground in the ninth circle of hell. I would book Highland as the perfect visceral black metal experience to go along with any kind of mixed LA bill. Their sound is so pure that even normies can understand it and be moved by it for better or for worse.
Next up were more locals, Michtlantecuhtli, a Mexican black metal band all wearing corpse paint and Aztec warrior garb. Both guitarists shined with soaring solos and the lead singer lived up to the band's namesake, the God that rules over Northern realm of the dead. Rumbling and thunderous, the jagged war metal of Michtlantecuhtli got the Godhead banging.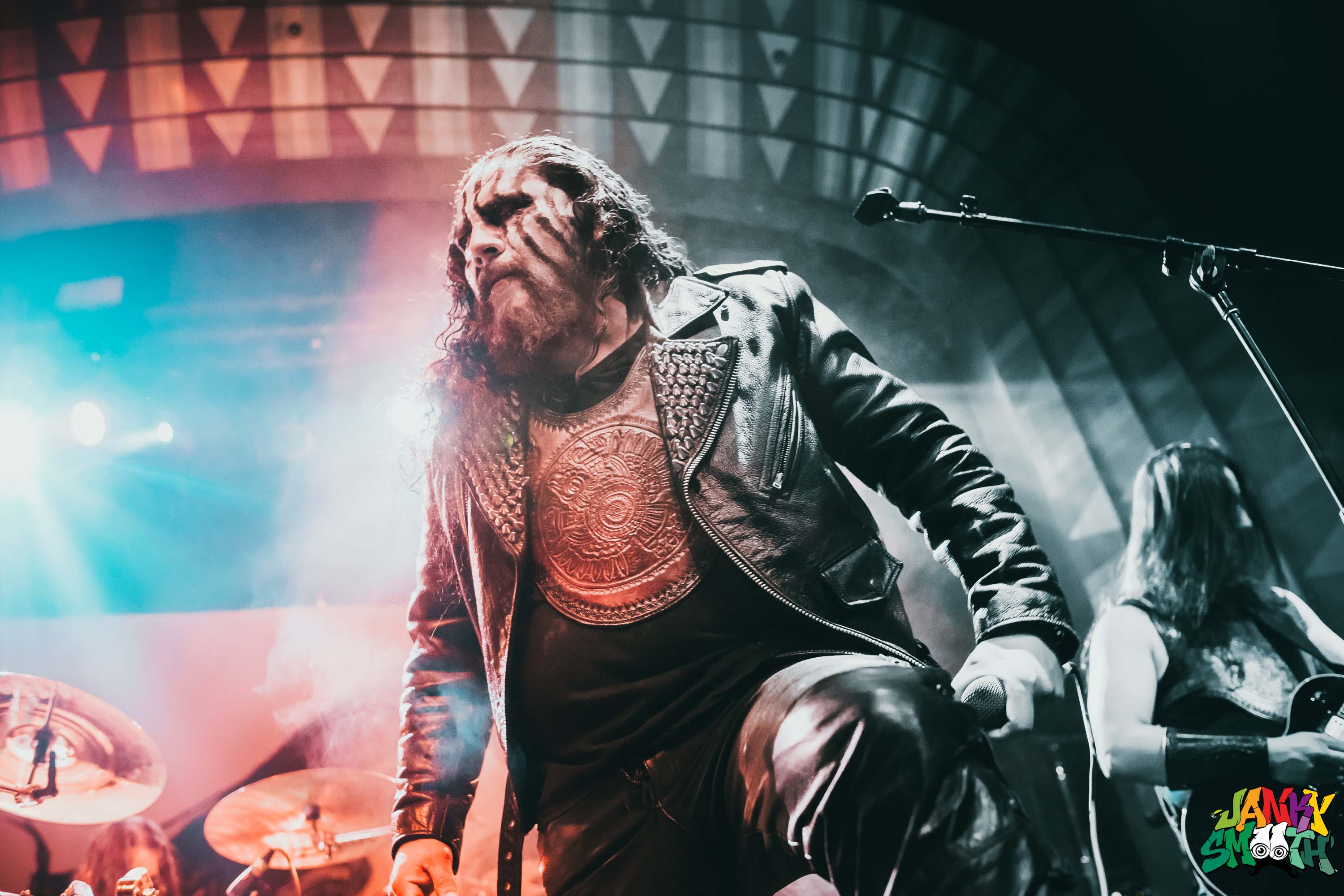 New Orleans, Louisiana's sludge metal sound was so magnetic that it became the region's musical signature. With how well boozing and bayous go together, I don't think many people saw black metal coming out of the region as prominently as it did with Goatwhore. I remember seeing them open for Samhain a few years ago at The Wiltern and not enjoying them but this show was much different. They were riveting in their presence and performance, musically and physically. Sammy Duet has been present in numerous conversations I had before the concert, as a friend and I had been revisiting his previous band Acid Bath. With a past that encapsulated death and sludge metal, it seems Sammy had a virtuosity that lended itself to all subgenres of metal, in Goatwhore's case, black metal. At this point of his band's pedigree, Goatwhore is the ultimate case for Americans being able to make black metal just as brutal as the Northern Europeans.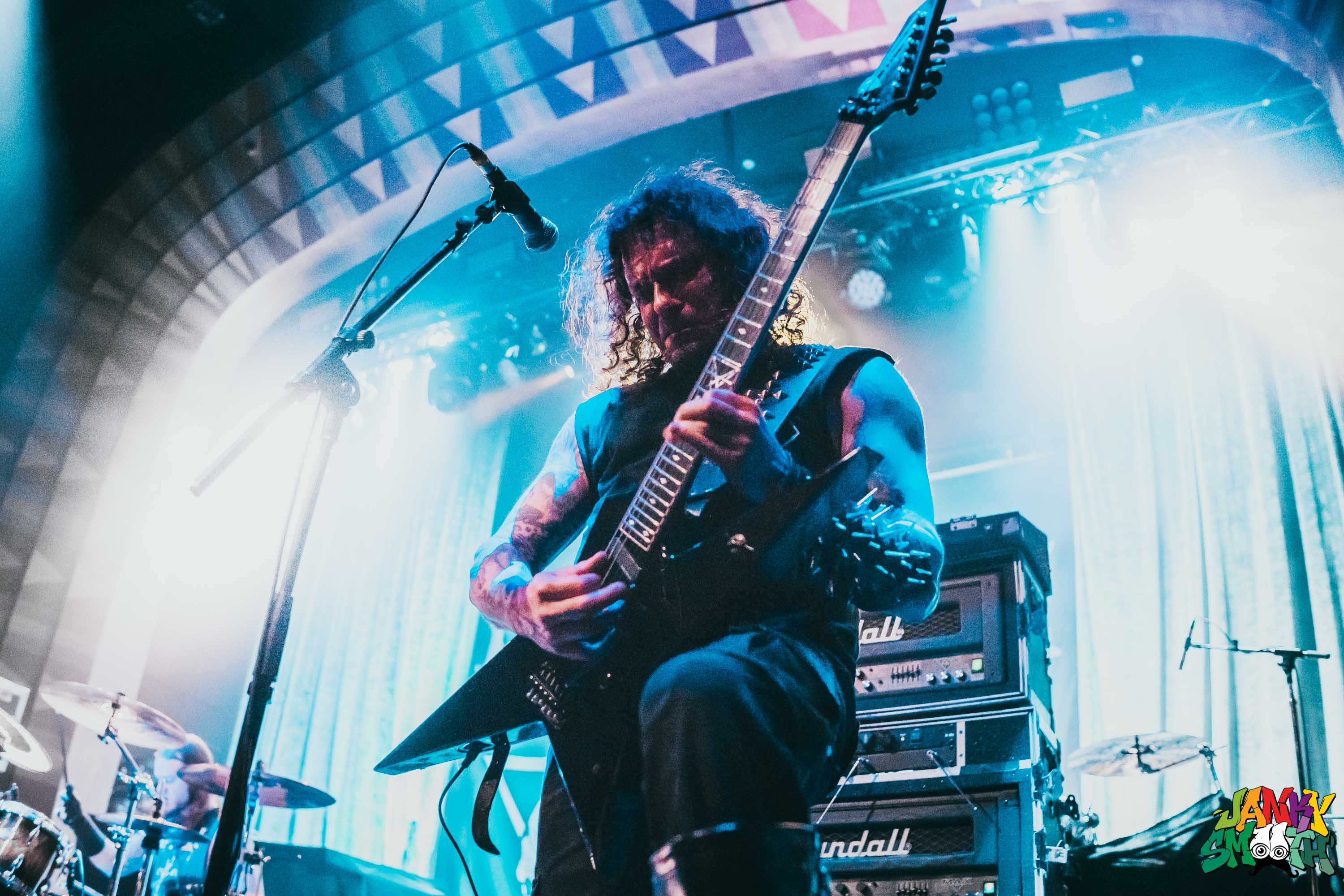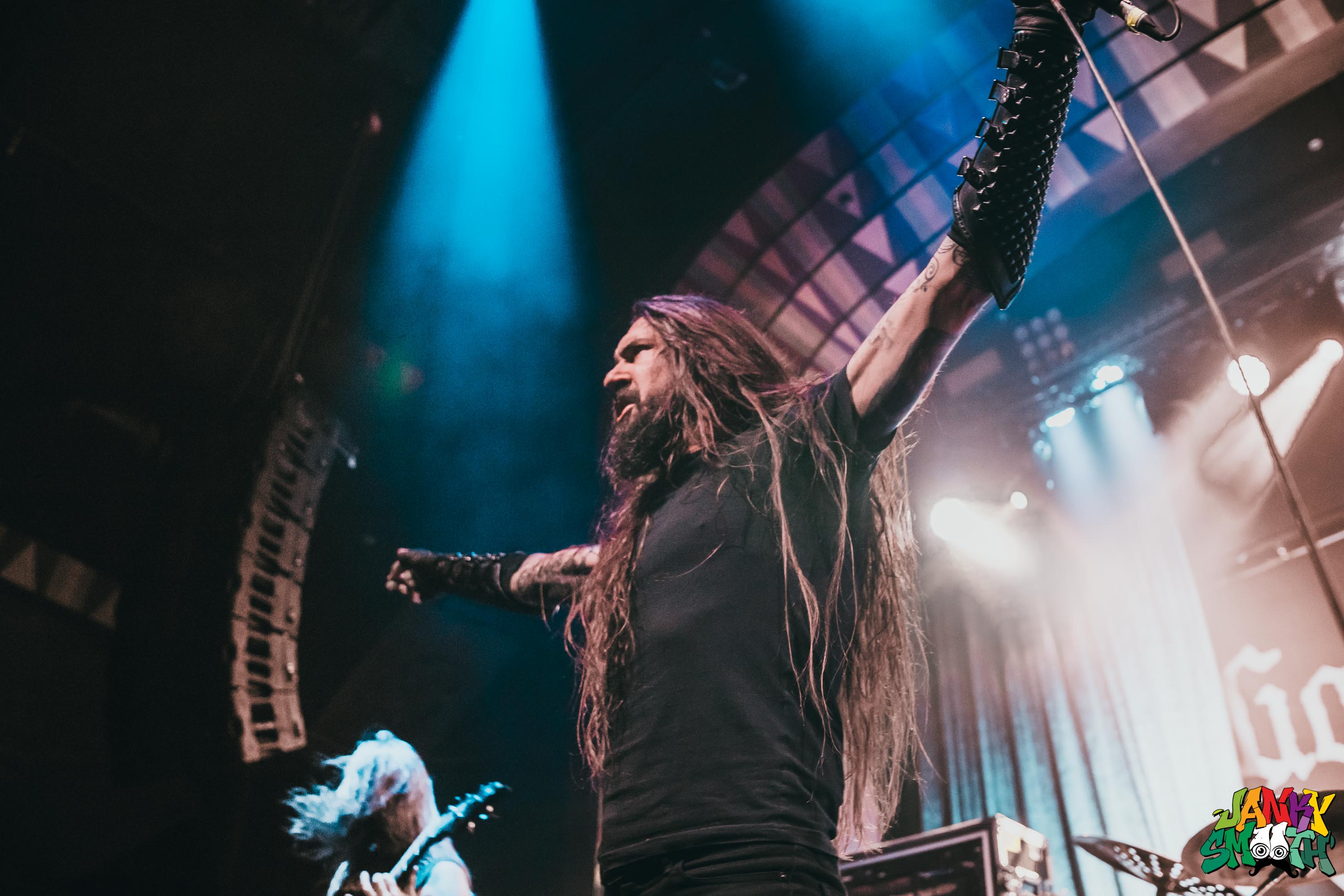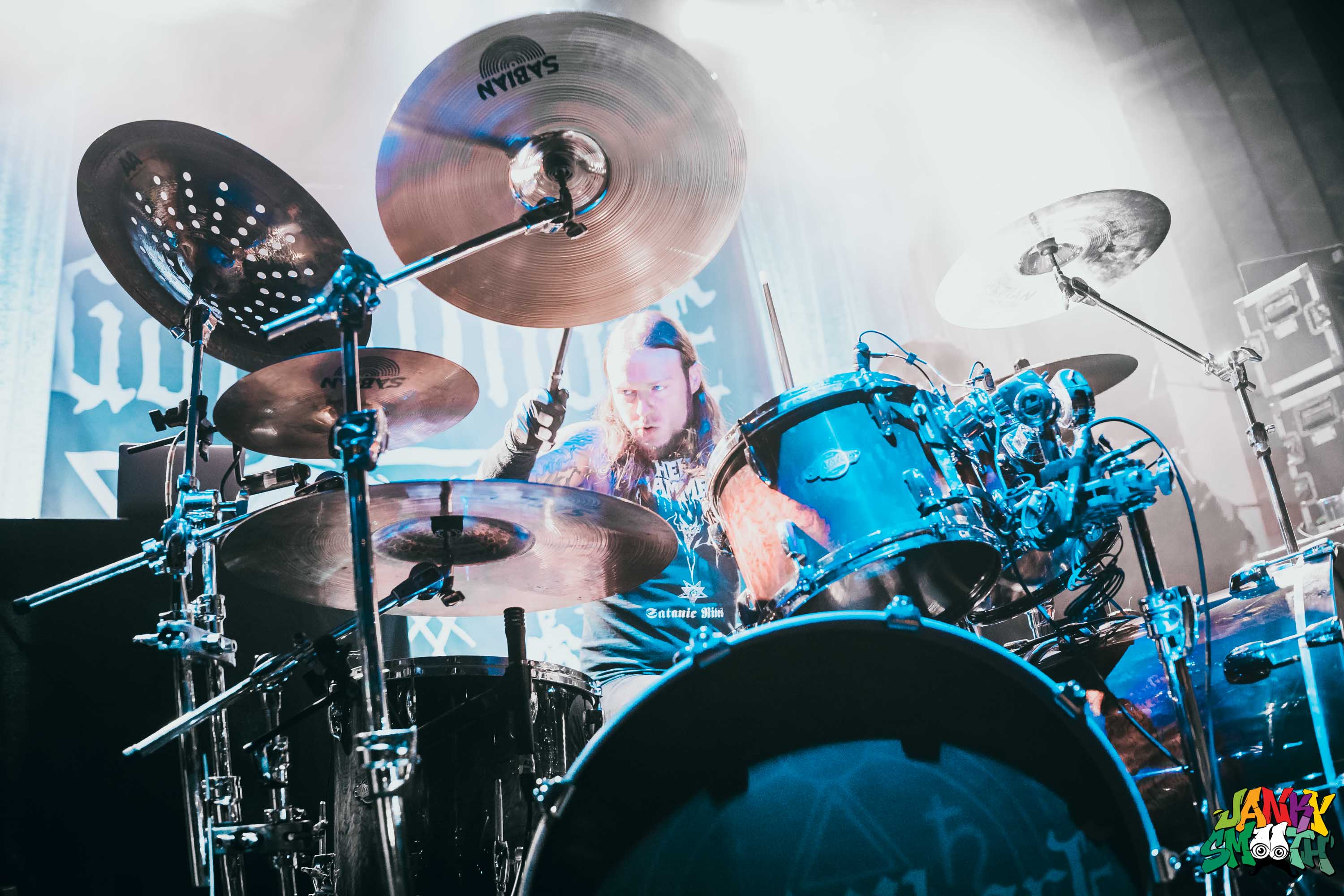 Satyricon's career-spanning set made us witness, first-hand, the band's evolution on a micro-scale. The back and forth volley between brutal black metal in one moment to intense, celebratory blackened rock in another, kept the audience's excitement at a perpetual high.
Standing before a pitchfork podium, Satyr controlled the crowd with immense power and gravitas, we felt stronger under his lead. With songs like "Mother North" and "Black Crow on a Tombstone" the band put their intensity and uncontrollability on blast. Then with songs like "The Pentagram Burns", "Fuel For Hatred", and "To Your Brethren In The Dark" we saw their slower, more nuanced capabilities. My personal favorite moments of the set were their renditions of "Now Diabolical" and their closer "K.I.N.G.".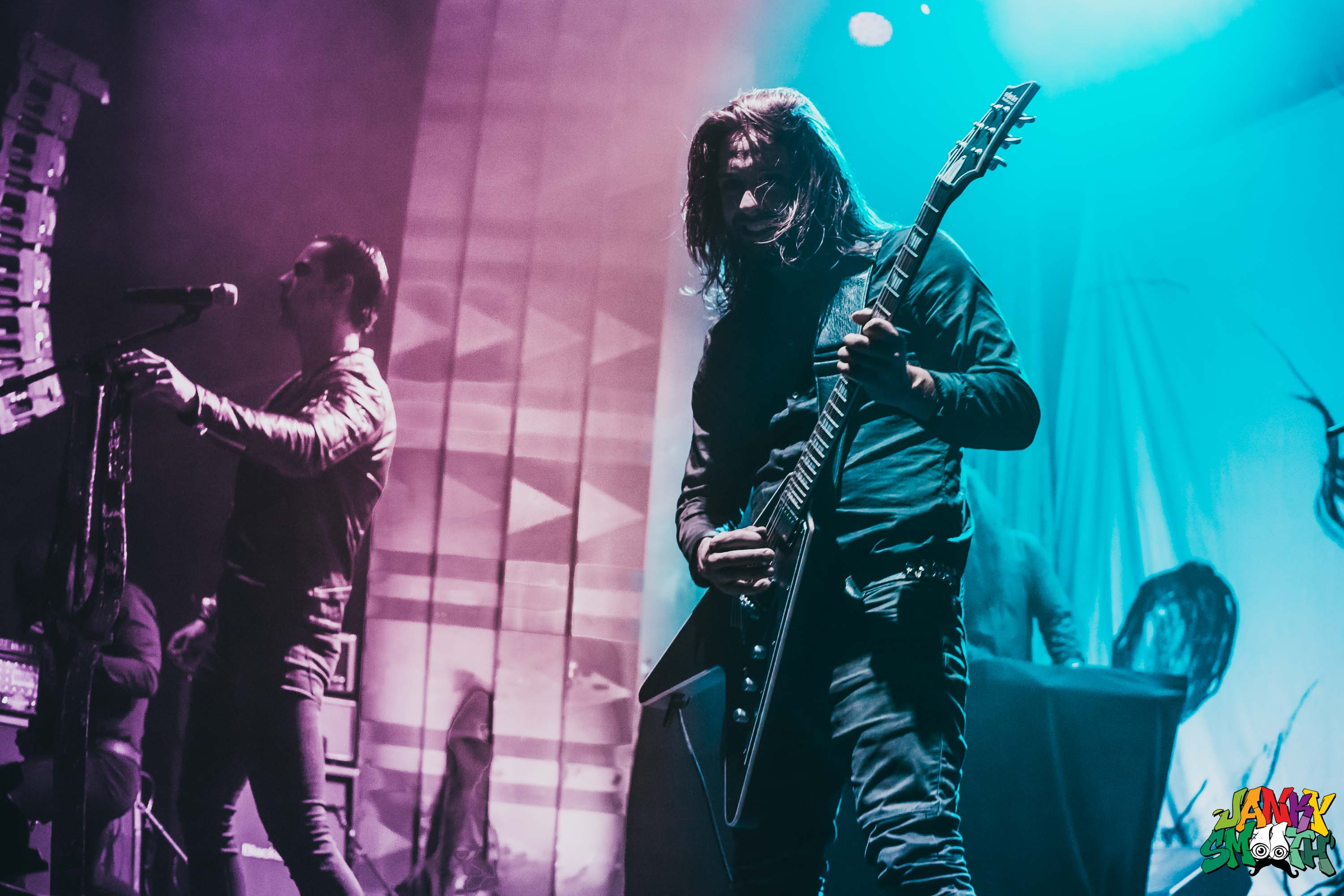 After their set, which lasted about an hour and a half, Satyricon all bowed before their adoring audience as we stood there in complete awe of the metal mastery we had witnessed. As another metal band hangs up their weapons to never slay again, it's performances like this one that make the band's memory feel so pronounced that it's inevitable to become a story you once tell some younger metalhead. "Hey kid, you know when I was your age, I saw Satyricon play their last show in Los Angeles."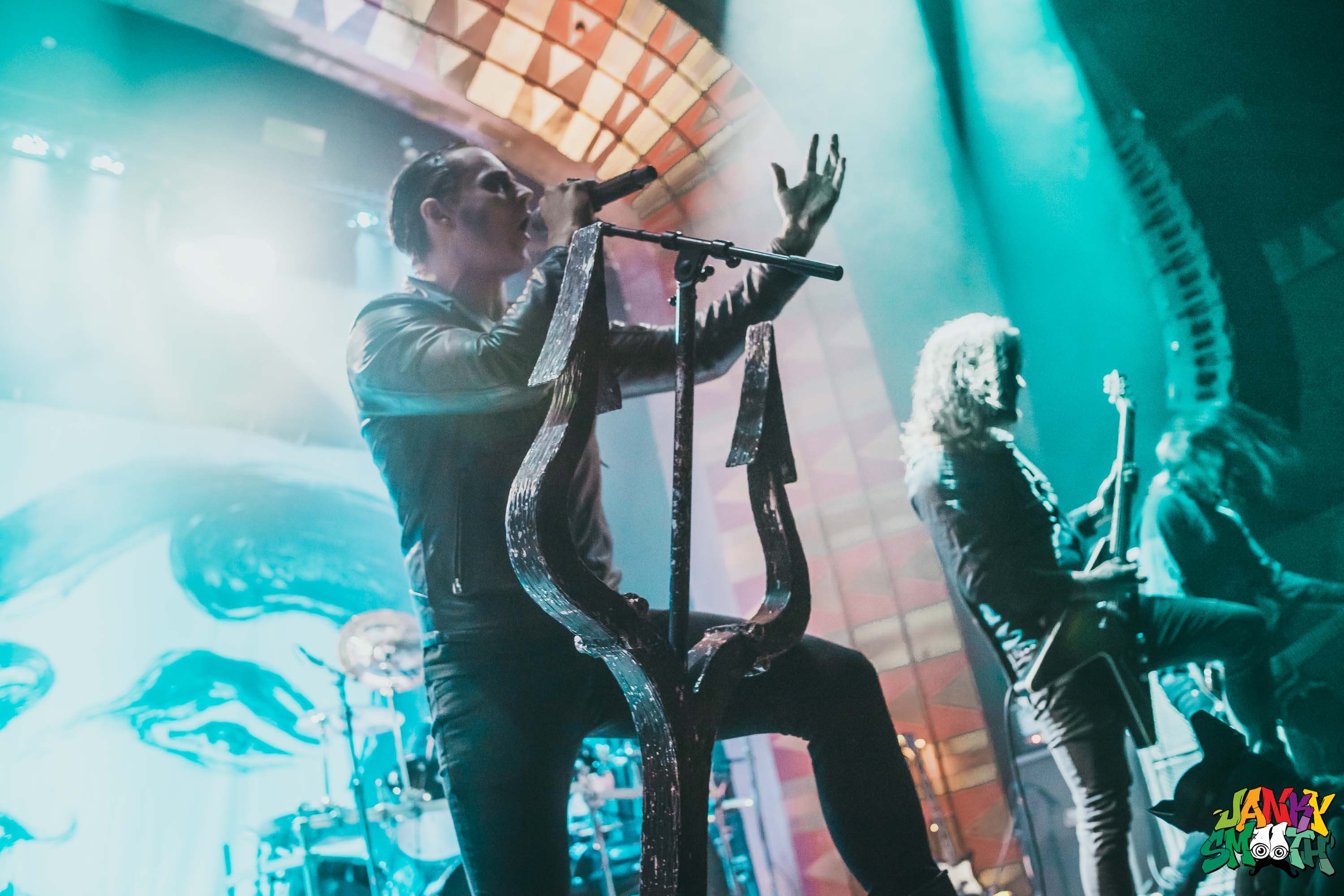 Words by: Rob Shepyer
Photos by: Dillon Vaughn