Creatures of the Night: Substance LA 2021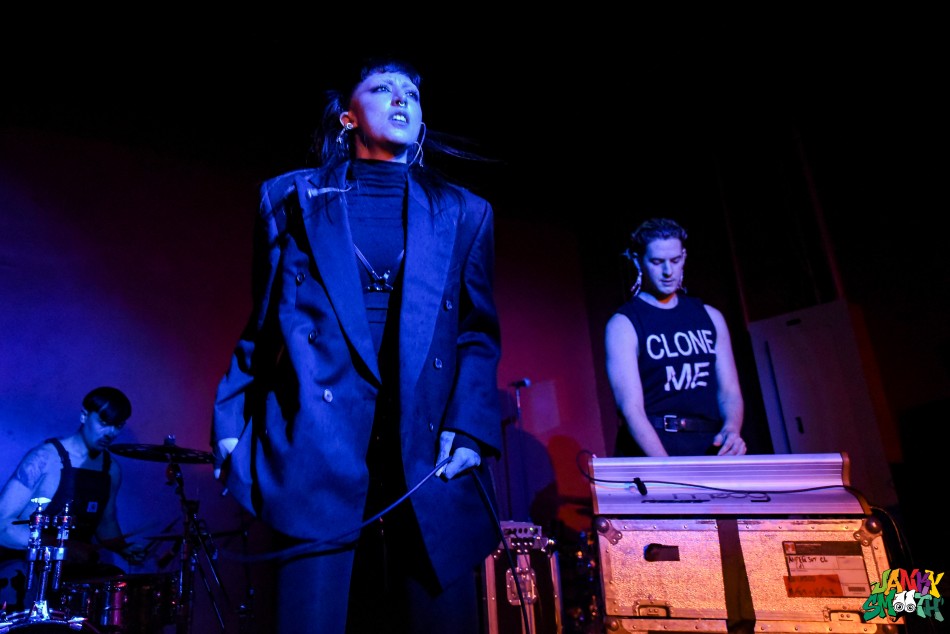 Substance has always been Los Angeles' premiere post-punk festival. Celebrating all things goth and clad in black, the scene wouldn't be quite the same without it. No festival embodies the true spirit of "LA" more than Substance. There's something urban and dreamy about the whole episode. You get such a range of feels, some bands appeal to your heart then others purely to the body. Spanning all night, the fest goes late into the evening to make you feel like the real nightcrawler that LA is supposed to make you feel like. I came to see Nitzer Ebb but my greatest takeaways were the smaller bands who's performances left a mark. Here are my five favorites from each day.
Day 1
Chicago-based industrial dance music is a beast of its own breed. Pixel Grip began the festival for my gang and might've left the biggest impression of any band for the entire three nights. They commanded their audience with so much attitude, mystique and power, they could've headlined the day purely based on the merits of their charismatic performing. Listening to them on records, many of the songs expanded my idea of what an industrial band ought to sound like. There are tracks that would bang in any club in any major city, no matter if the scene were hip hop or EDM.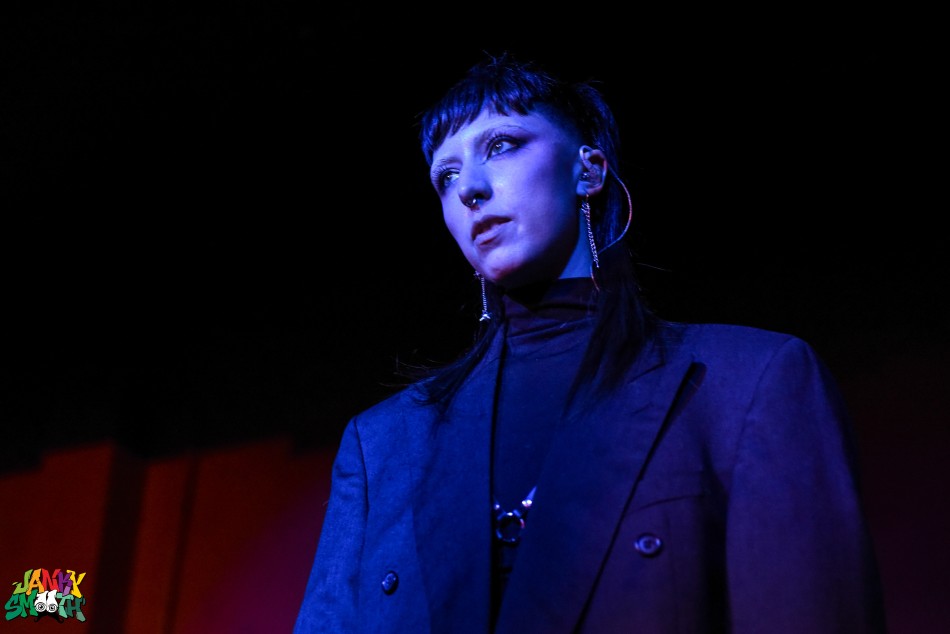 My favorite band. This was their first show since the pandemic and I figured for substance it was going to be the first of its kind as a completely post-punk set and was right. They didn't play a single song from their hardcore period with the exception of "The Doldrums". Still, this is the Ceremony many people projected would be born from their more recent albums. The artistry of their performance was undisputed, with geometric imagery to go along with the cold vibes of the music. My only critique is I think any audience, even if they're gothic artsy-farts, appreciates pure ferocity and because they didn't play any hardcore songs, their signature ferocity was the one thing from this set. Those that were seeing Ceremony for the first time though, thought the set was beautiful and brilliant.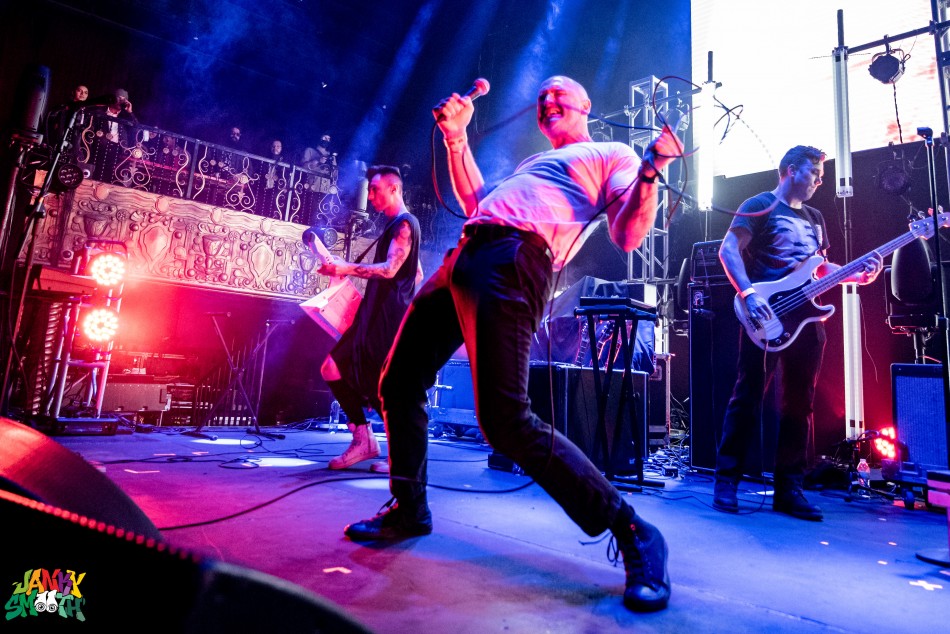 Continues makes what I like to call "Adventure Industrial", the sort of electronic music you might expect in a video game soundtrack for a fantasy or science fiction game. Something about his passionate melodies make me imagine places beyond this real world and in those places, I still feel very much human and myself, with his music playing.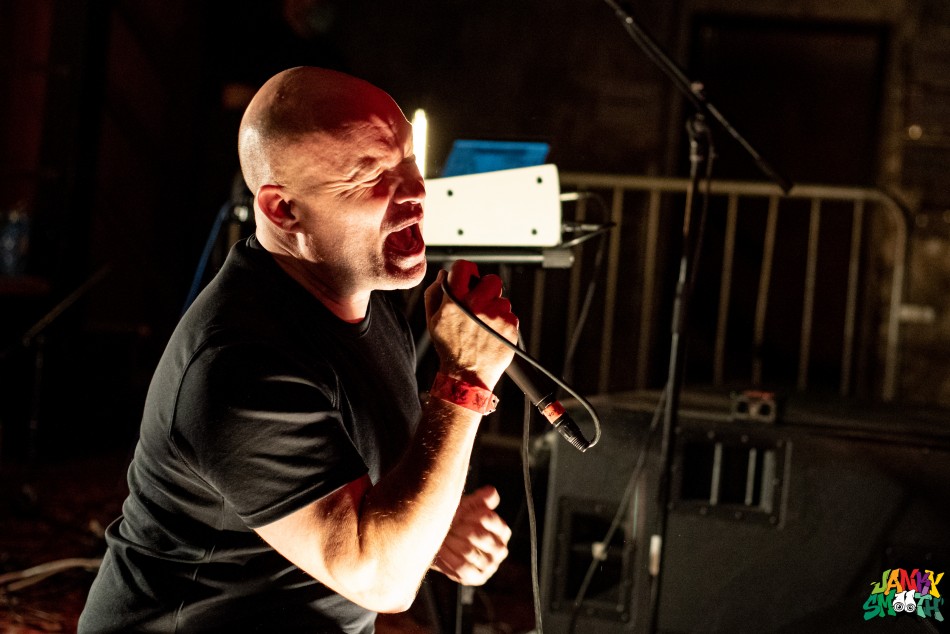 The perfect night cap for the first evening of the festival, Chelsea Wolfe brought the house down with pure moodiness, conjuring up an abyss on stage that sucked in everyone's emotions and dreams. She sang all the hits, with the voice of a serpentine-goddess. Without Chelsea Wolfe, the vibe on Substance's 1st day wouldn't be half as macabre.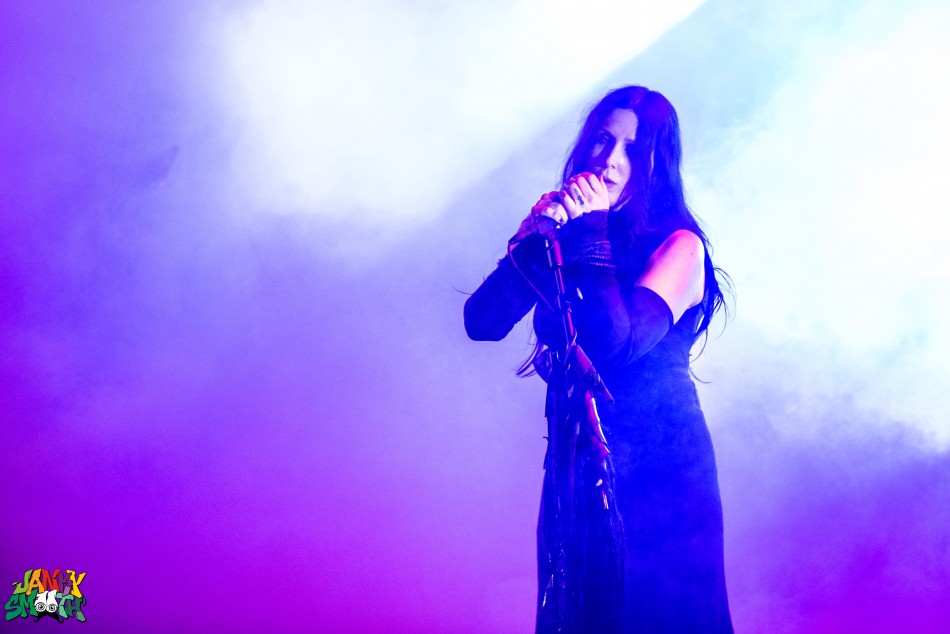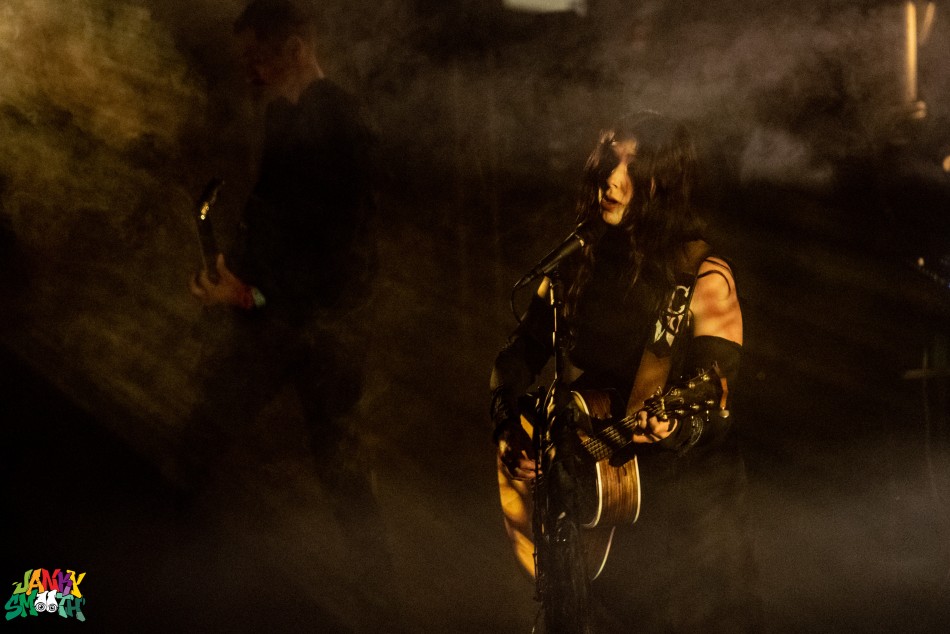 Every time King Woman plays, she puts on a crowd-favorite performance where every member of that audience falls into a state of awe at how much of herself, Kris Esfandiari is willing to give to a performance. It's exorcism through vocalizing, so raw it takes on an element of performance art just as much as live music.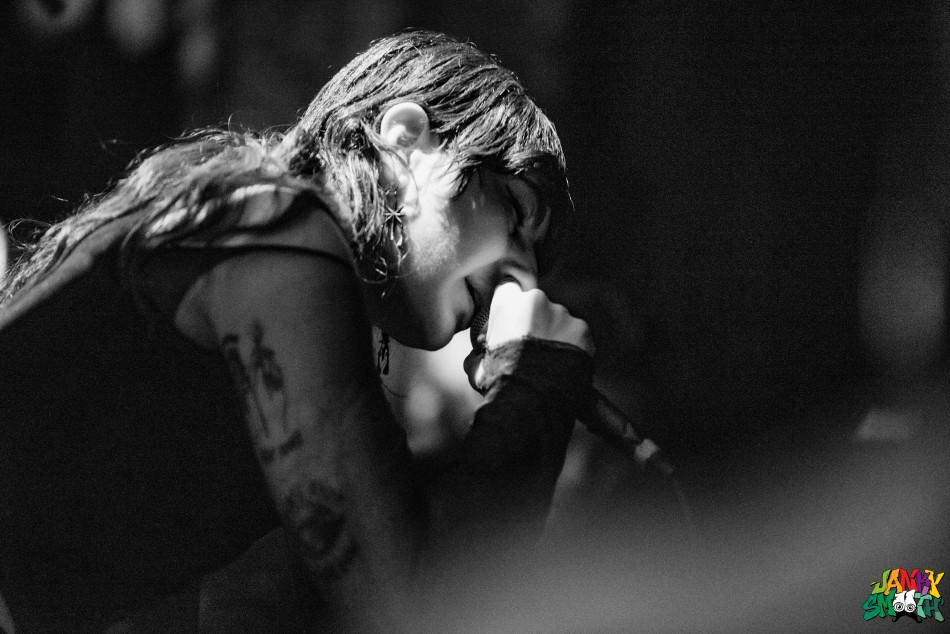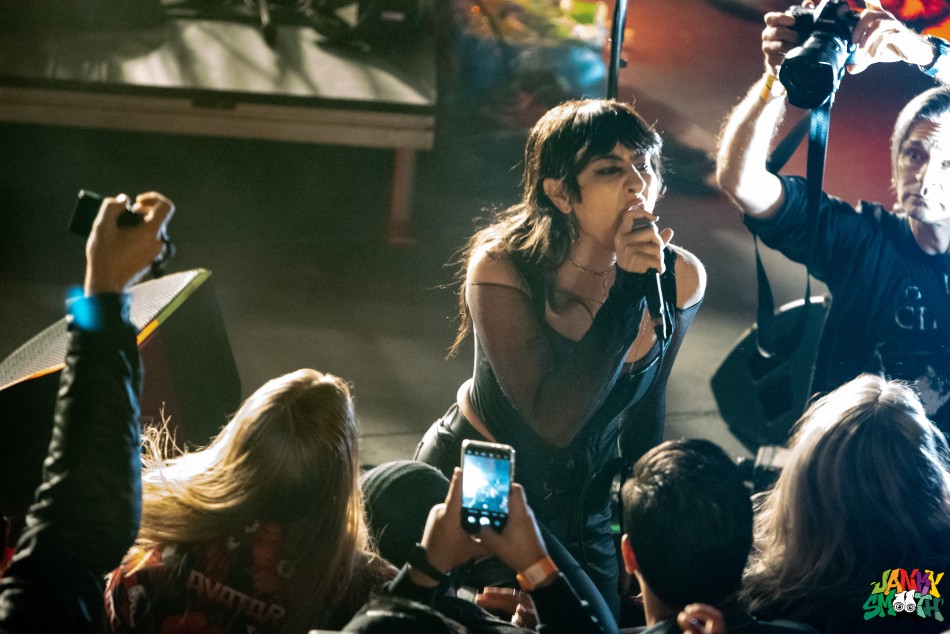 Other bands that put on incredible sets Night 1 were Aurat, Niis, Plague Vendor, Kid Congo and the Pink Monkey Birds, Earth, Dearly Departure, and Narrow Head.
Day 2
Second Skin reminded me of a more goth rock INXS, with perfect sound quality and execution of a sound we recognize that still feels exotic. The band's tones bring to mind emotional responses from past romances and good, dark cinema. They're one of the most important LA bands to be watching right now and I got the sense during their set that had they been around in the 80's, there's no reason they wouldn't be selling out shows in the same conversation as The Cult.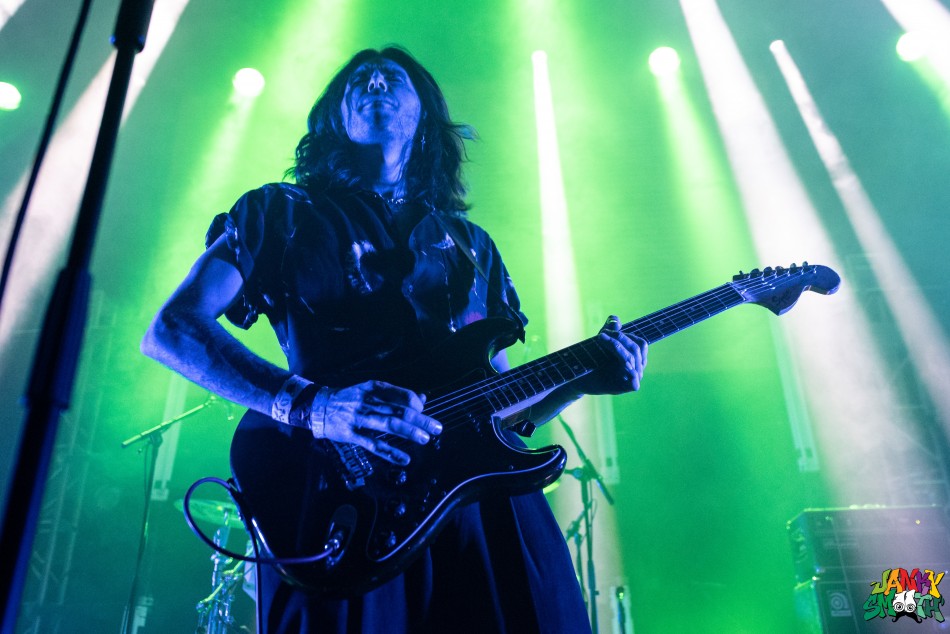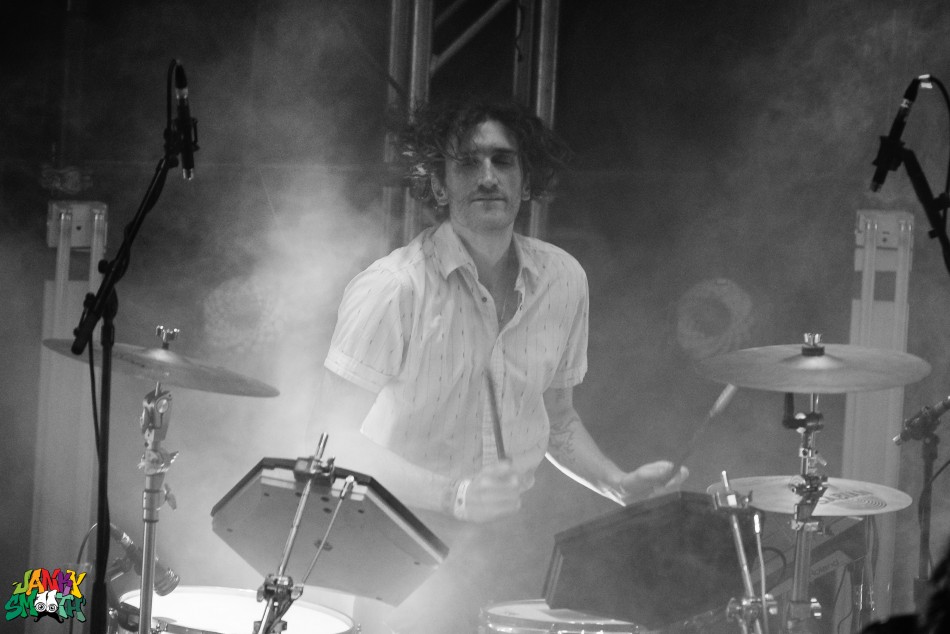 Another favorite performance from Day 2, Fearing's slow-slithering shoe-gaze allows the mind to drift for out of body experiences that gave the Belasco a much needed break from reality. Their sound was sensual, cool, and hypnotic, and I was never pulled me completely out of that trance the rest of the festival.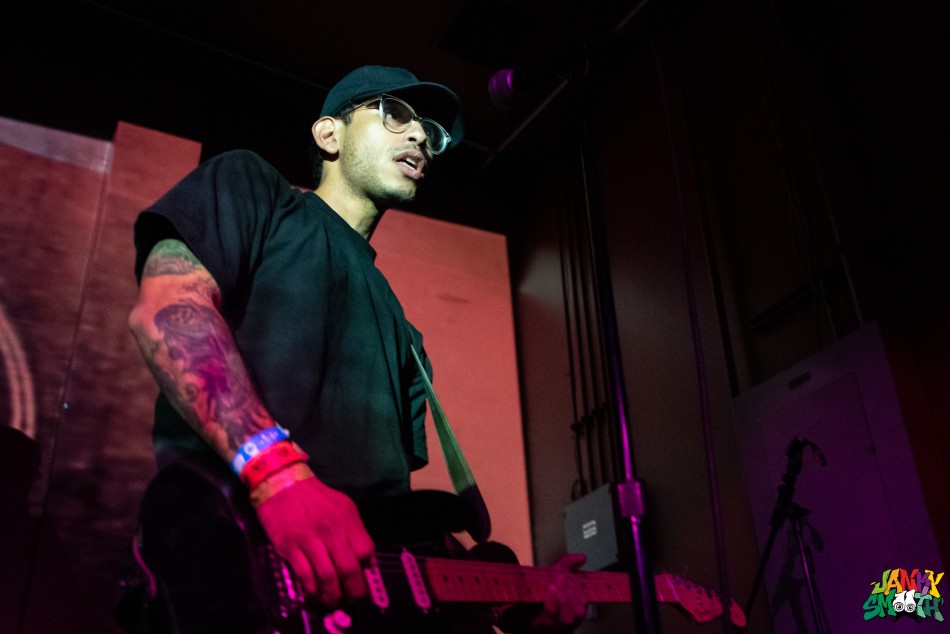 Texas' most inspired goth rock children are the duo known as Twin Tribes. The state hasn't produced a band that epitomizes the genre better than these two. The darkness, beauty, sensuality, and poetry of goth is imbued into every one of this band's songs. They're a duo that will transcend the underground and someday attain cult status to be talked about for years to come, never to fade away.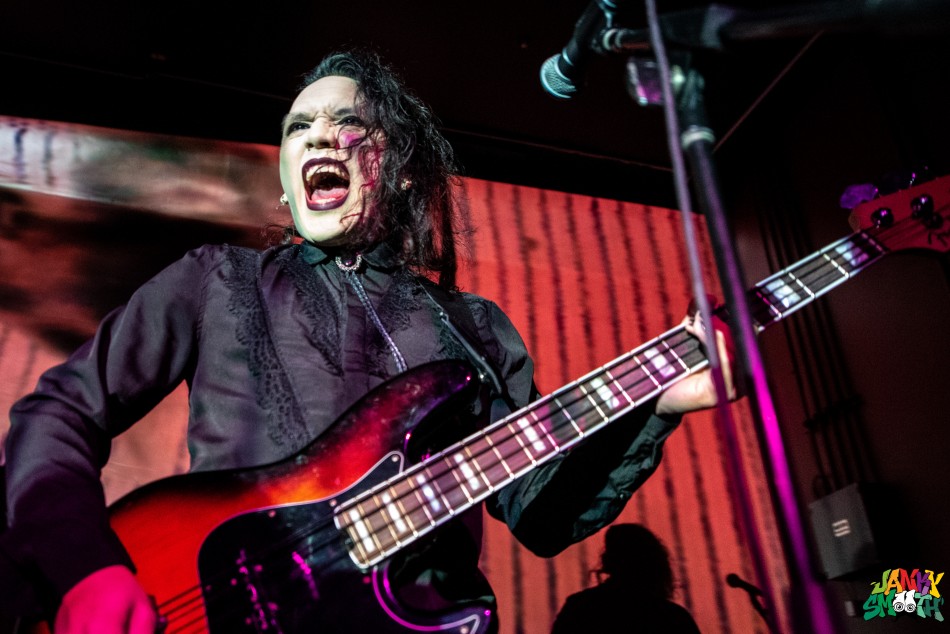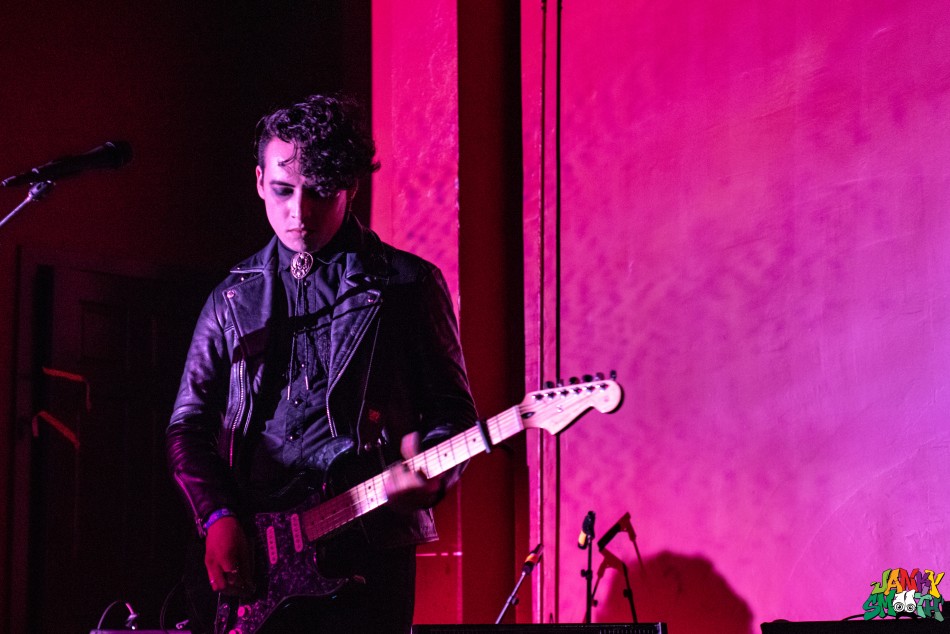 An incredible performance, even though Douglas McCarthey had a medical condition that stopped him from attending. Instead, the band's producer, Bon Harris, took-on vocal duties and performed with such power, you couldn't tell he wasn't the lead singer. The songs took you on a journey through the EBM underground and when Bon belted out the hits, the goths nearly started moshing, they were pogo'ing so intensely. Electronic Body Music is the perfect name for a genre that generates so much sweat and such little care in order to have fun.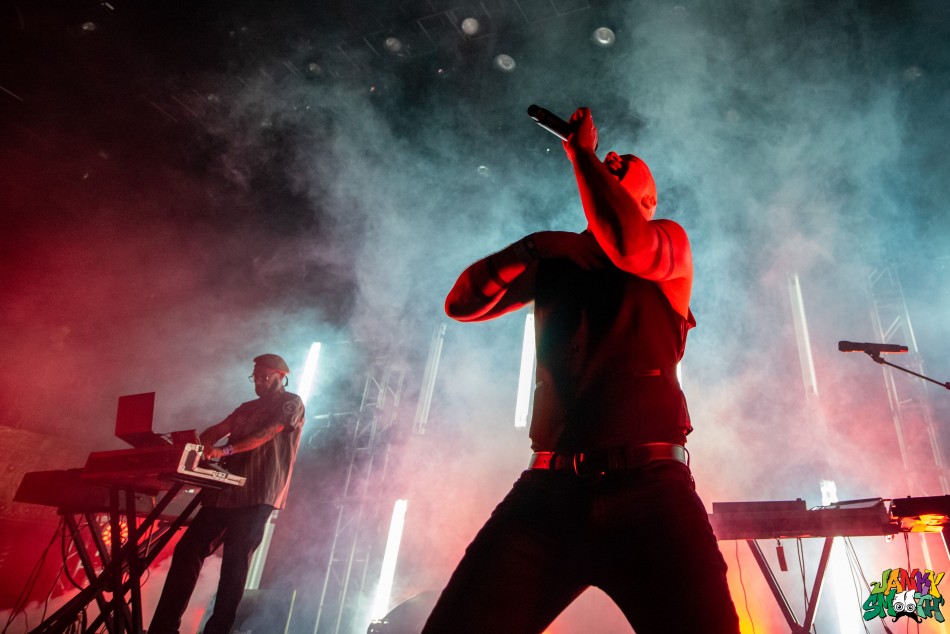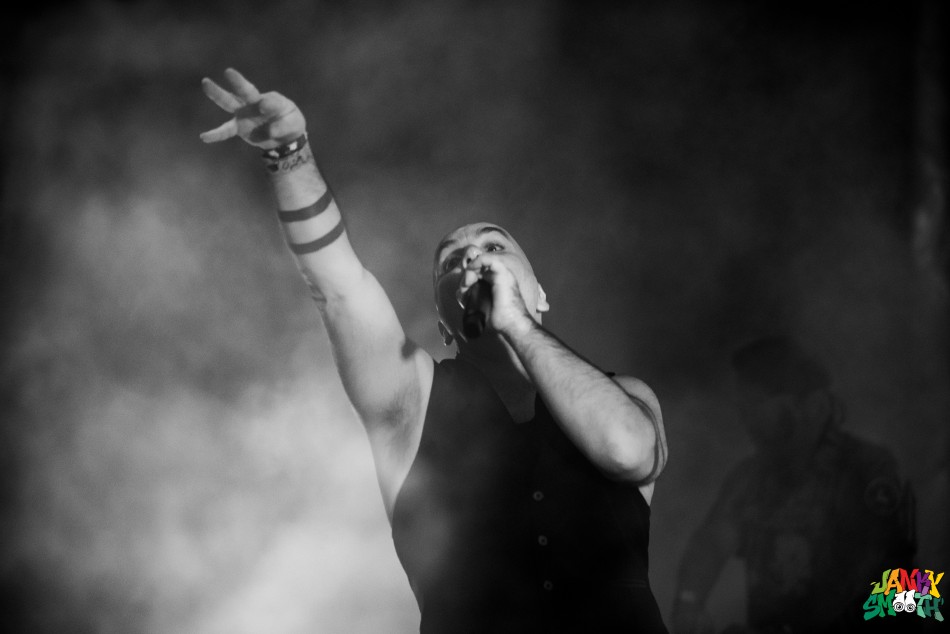 Every performance this band does seems to be a unique gem, completely different from the last. This set wasn't close to the same as what I saw at the Moroccan Lounge the week before. It was more moody and experimental, kicking out the krautrock to take the Belasco on a trip. Though the genres Squid dabbles in weren't exactly Substance's forte, the talent of the band was so unmistakable, they still got all the leather-clad weirdos out for a huge ovation once they finished.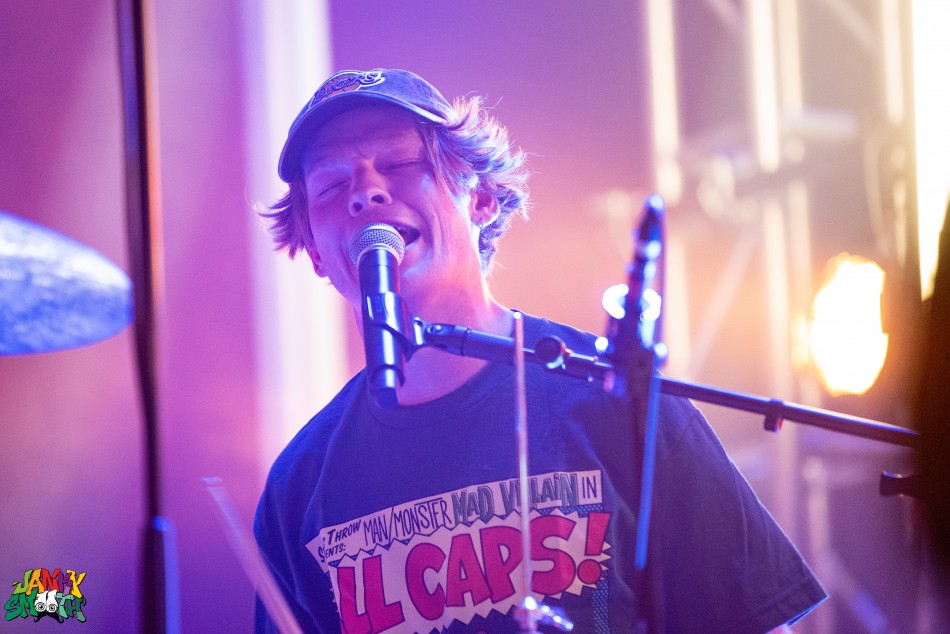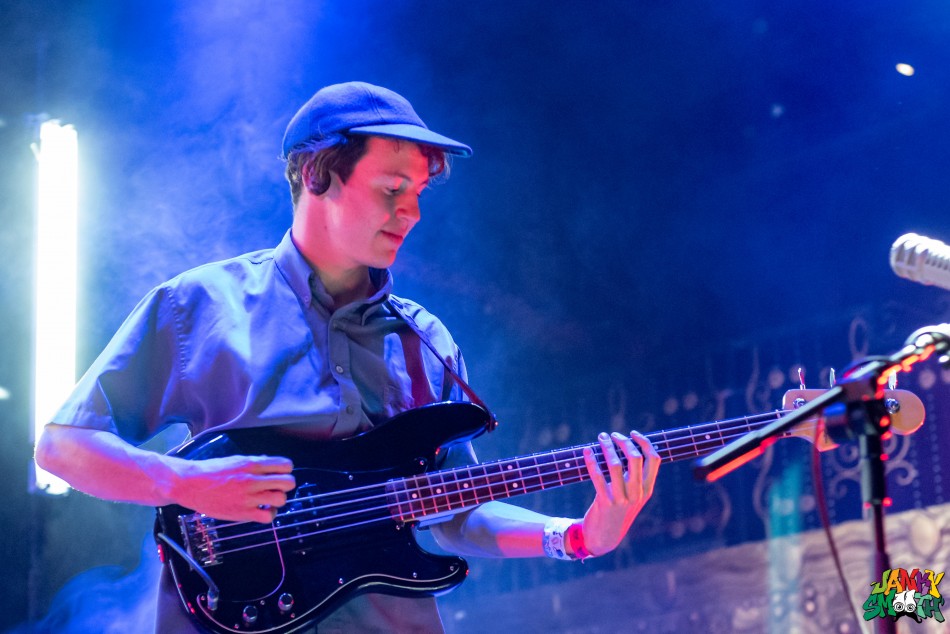 Other bands that performed included N8 NOFACE, Eyedress, Some Ember, Nuovo Testamento, VR Sex, and Ravens Moreland.
Day 3
Spike Hellis had some of the most intriguing hype of any band performing over the weekend. For me, I could tell just looking at their picture that they were a must-see set. They lived up to every bit of hype, delivering an old-school Wax Trax sound that was the kind of trouble-maker industrial category I put Ministry and Skinny Puppy in. They're punk with synths, there to make tones that bother the world, confronting you with uncomfortable truths hidden behind the most infectious dance music.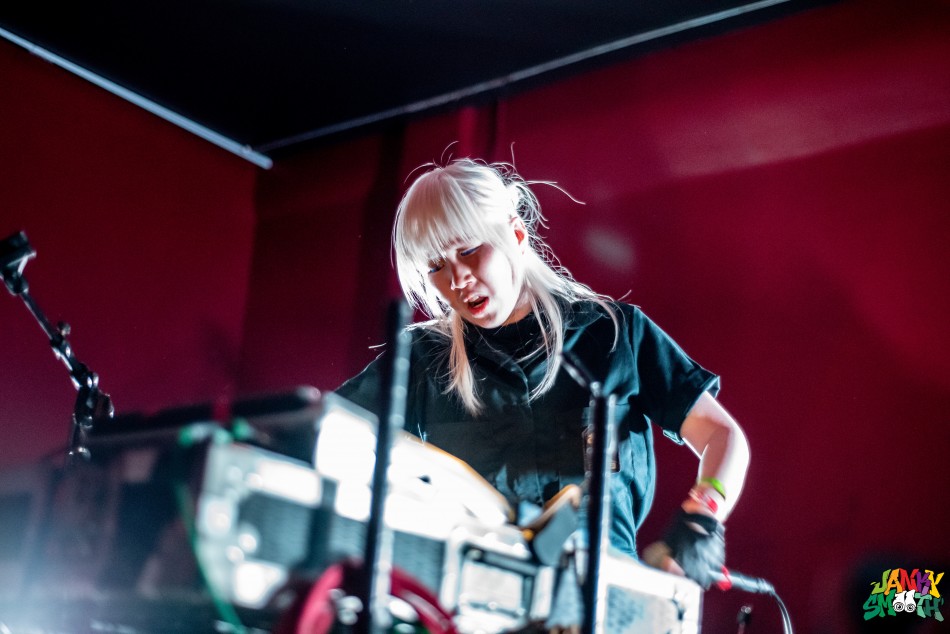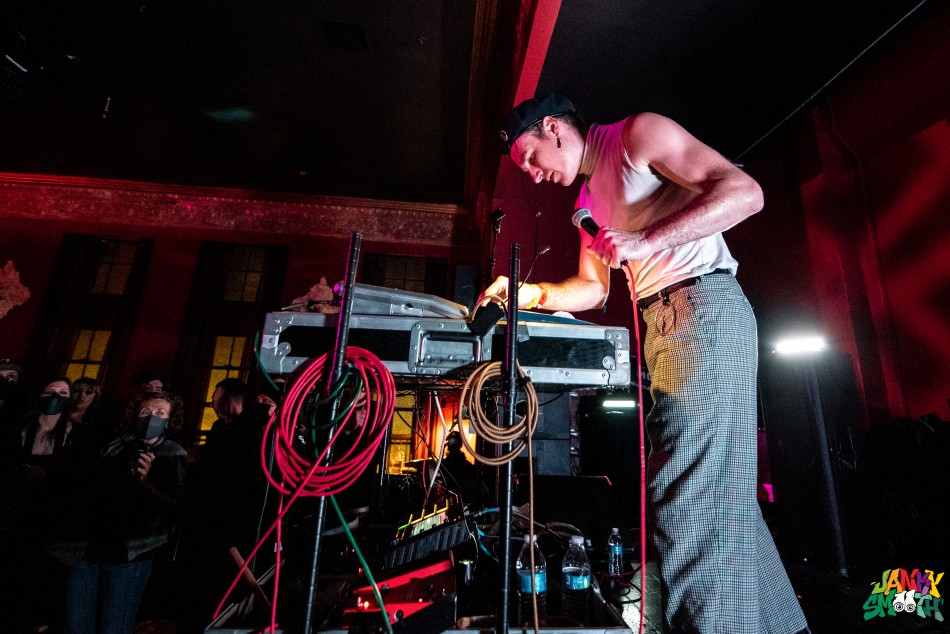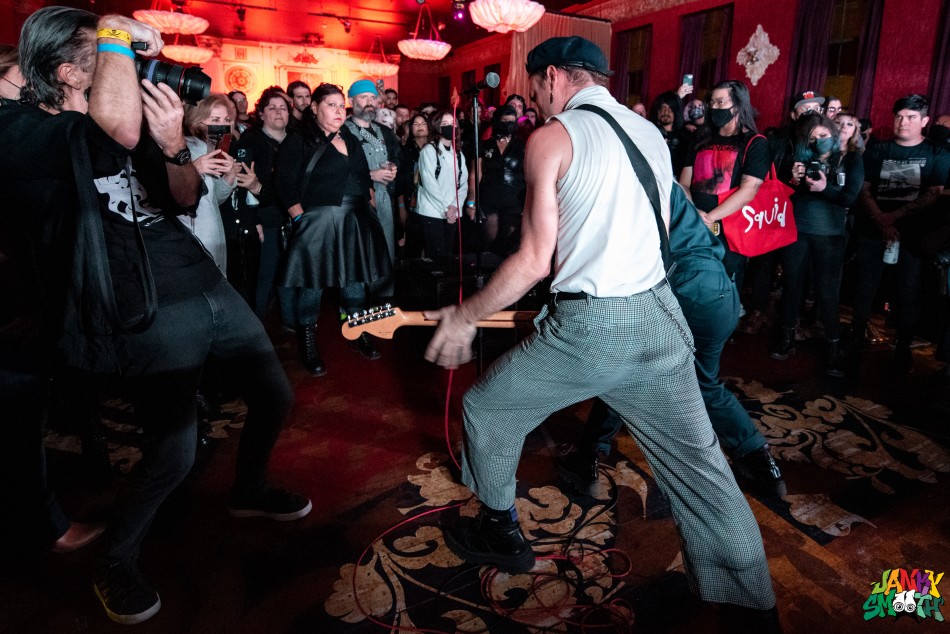 The best set of the festival was also the most avant-garde. Geneva Jacuzzi was given free-reign to do something onstage no one at Substance had ever seen at a concert before but has always associated with this style of music. Combining elements of clown, mime, futurism, inspired by the God of all three, Klaus Nomi, Geneva Jacuzzi' offbeat dance music was as close to a fever-dream come true as live music can possibly get.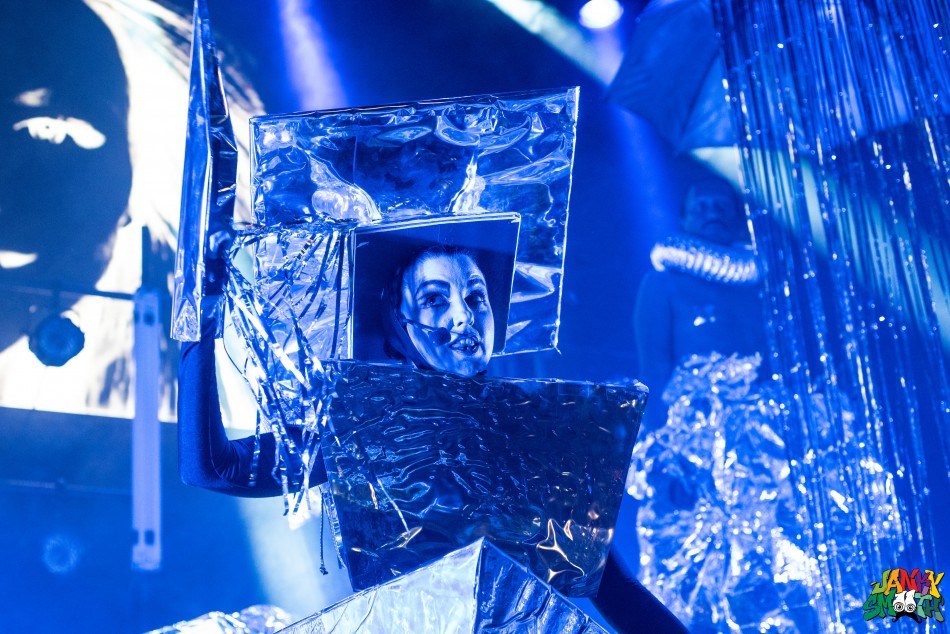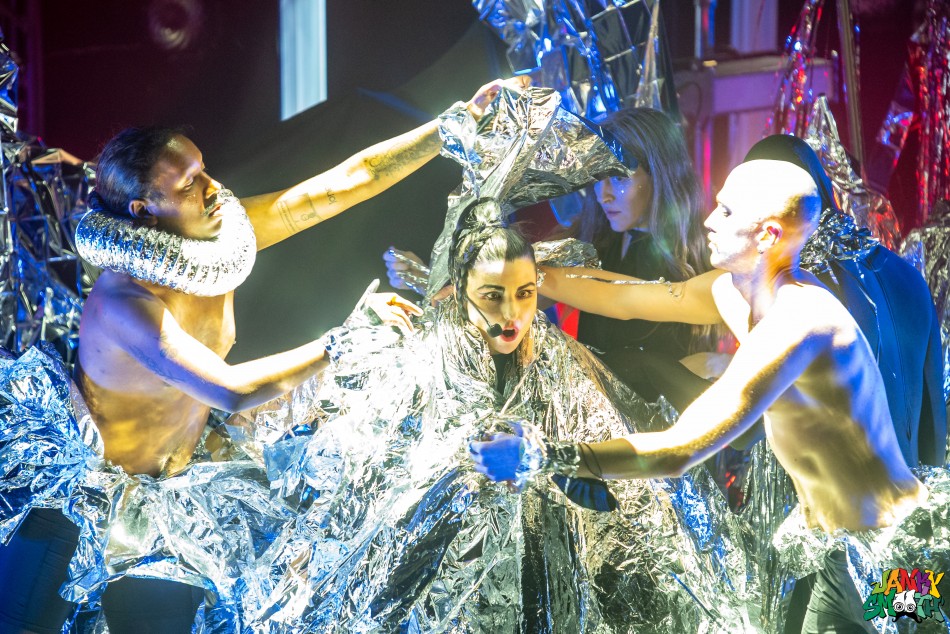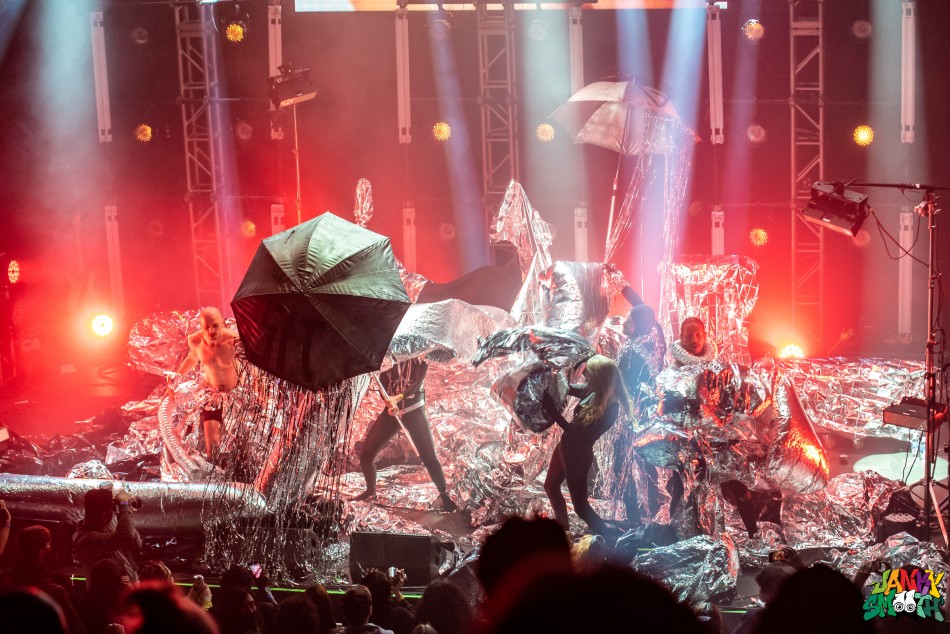 The Jesus of post-punk, seeing as he sacrifices every bit of his body and soul for his performance, martyring himself for the audience's sins. Or perhaps he's more the Bruce Banner, turning into the hulk whenever called to sing. By the end of the show, he was covered in so much sweat, you wonder if the guy is okay. The music makes you dream of such pleasant things but the brutality of seeing the toll it takes on the music's creator, gives his art more depth and nuance than he could possibly achieve on record.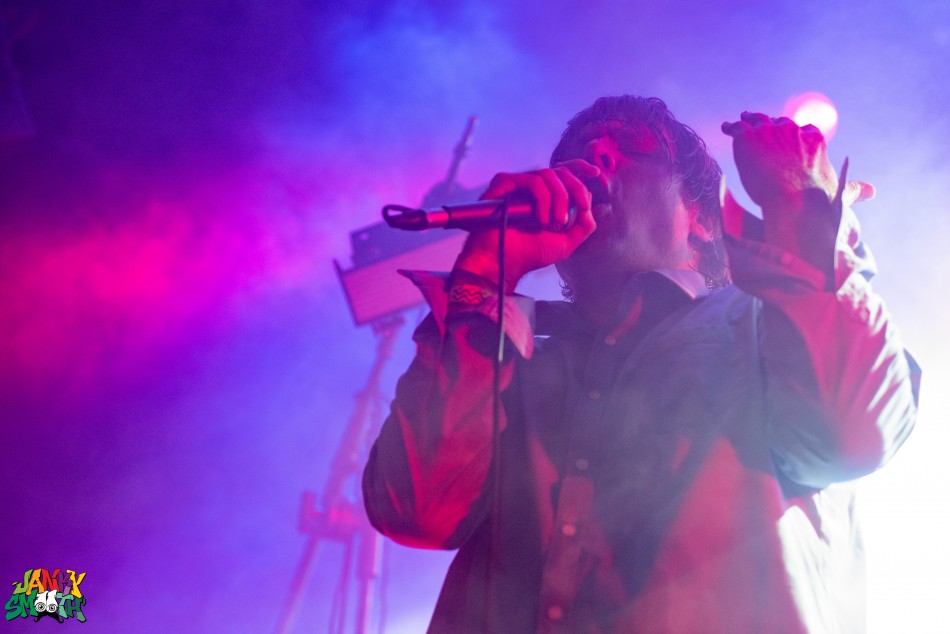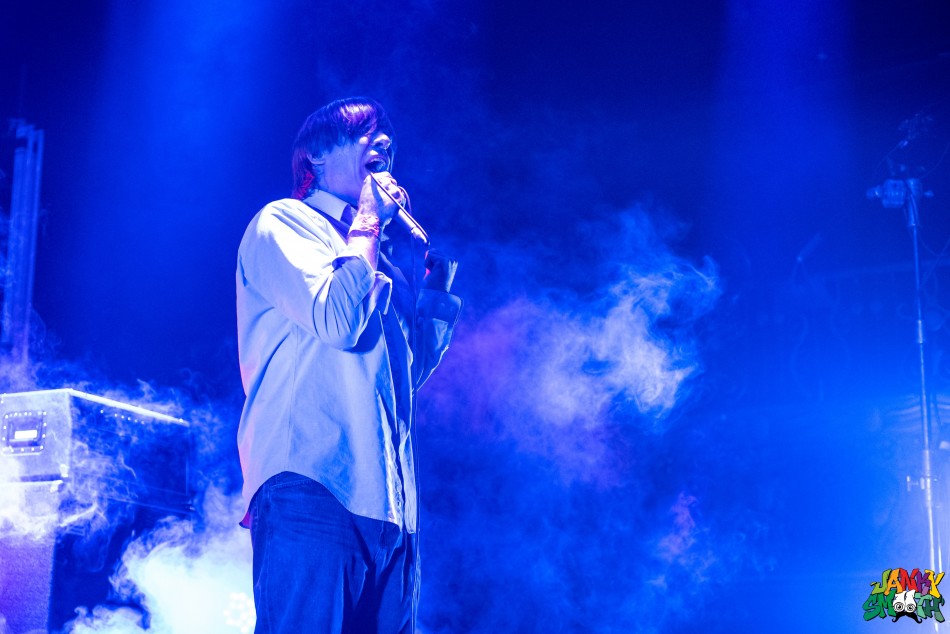 This young and crucial voice off Dais Records is bringing back the pop singer's relevance to the world of post-punk. We goths forget that a few decades ago, the chart topping artists all used productions that sounded just like the music we love right now. Riki is a vocalist in the same vein as those singers of the past, letting a new generation experience body-moving, heart-wrenching, vocal-driven music.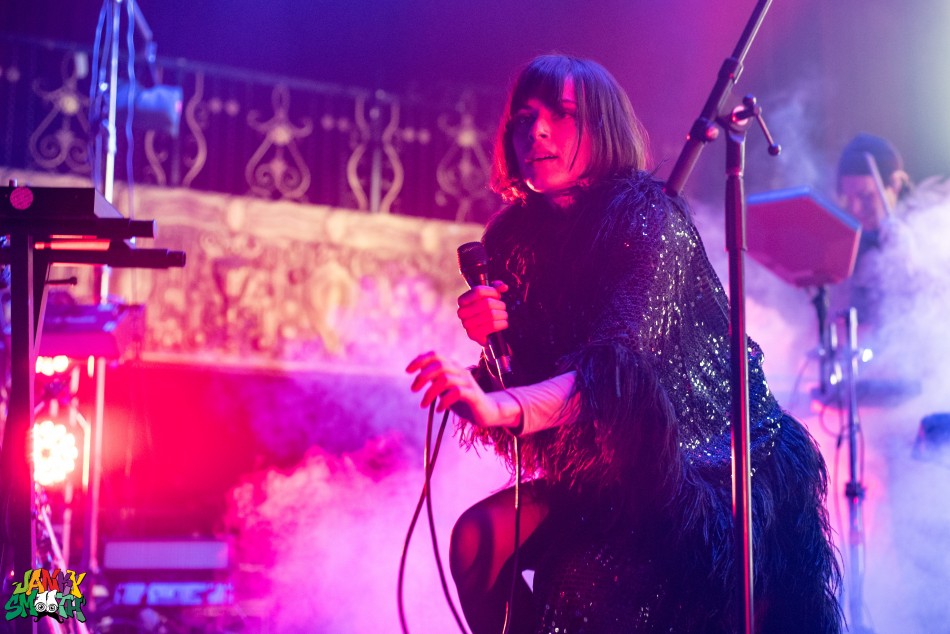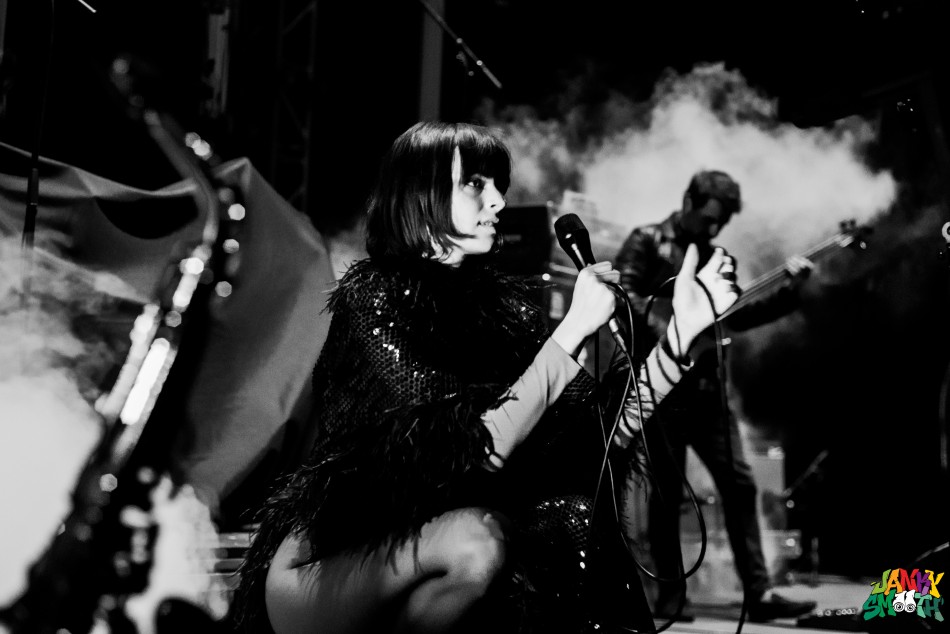 Closing out the night was the one Los Angeles band that no one can follow. Meant for sets that are late because their music embodies the soul of pure midnight, Health brought the volume up to 11 with a performance that shook the rafters of the old Belasco and made everyone dance for Substance's last hurrah before the doors were closed.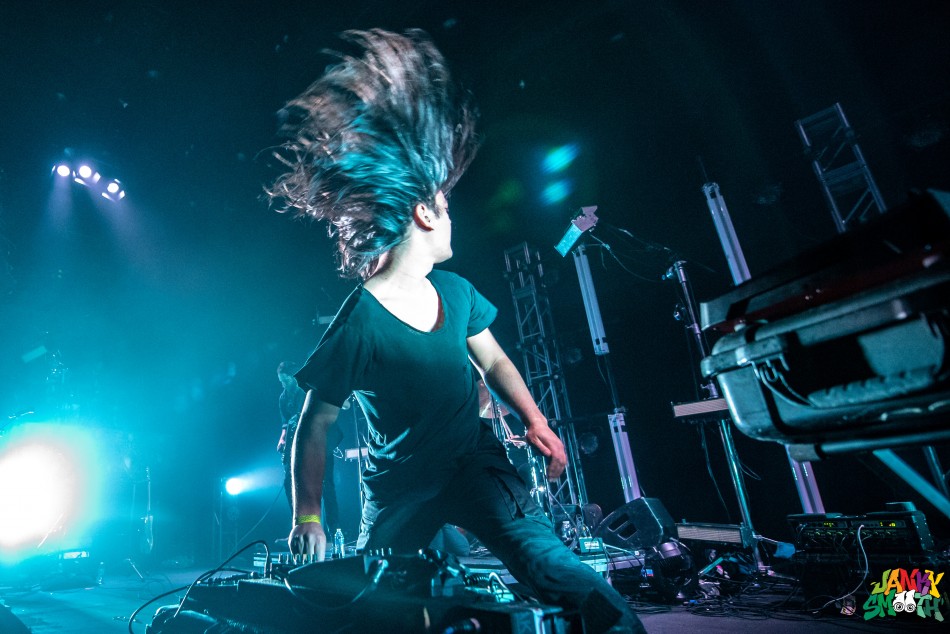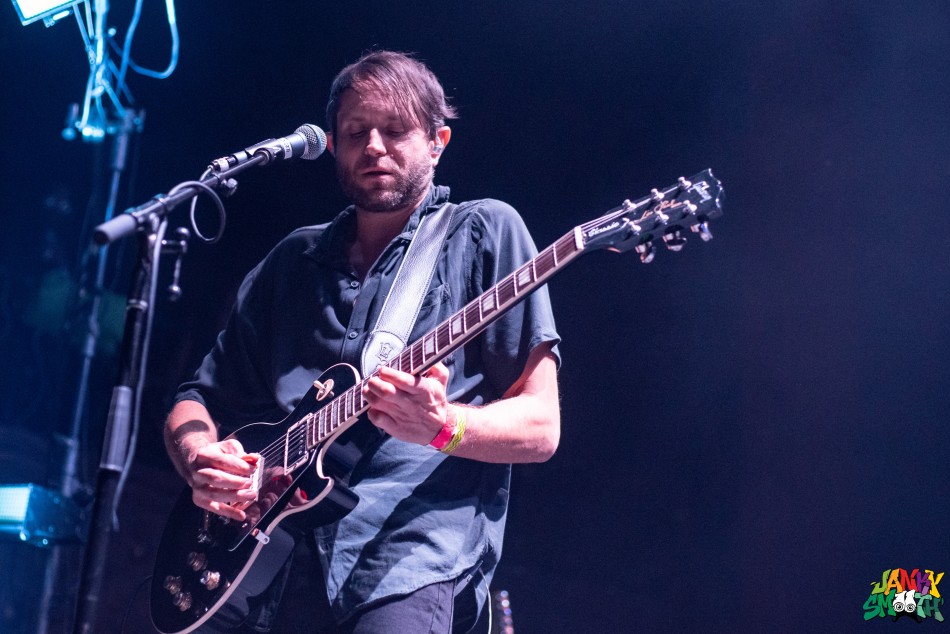 Other bands included Lydia Lunch, O/X, Omen Awry, Pictureplane, Patriarchy, and Choir Boy.
Words by: Rob Shepyer
Photos by: Albert Licano