Salute The Troops Festival – A Hip Hop and Comedy Event for America's Veterans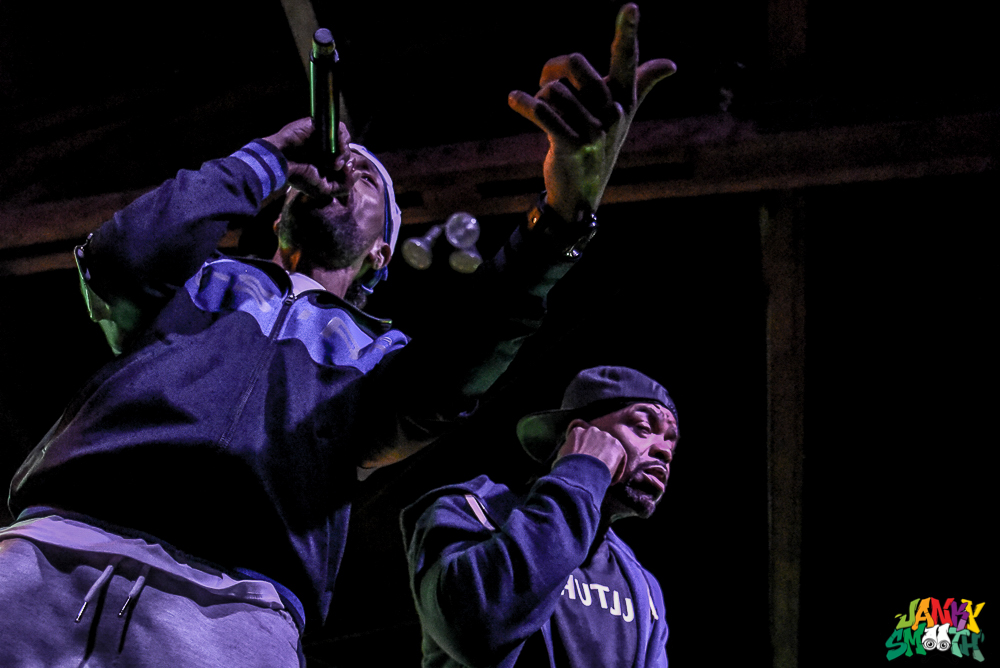 Words and Photos by: Maggie St. Thomas
Salute the Troops Festival was like a three-day party honoring active military and veterans. Hip-hop and comedy lovers came together at the dual-venue event at both The Glass House and the Fox Theatre in Pomona March 22-24. The weekend was filled with music, laughter, and lots of love acknowledging the service and sacrifice of America's veterans. Snoop Dogg headlined the weekend's events on Saturday, and all other artists on Friday and Sunday gave peak performances, whether they were standing before an audience of 40 or 400. This definitely made for Friday and Sunday nights' vibes being more intimate between the artists and the crowd. Various artists included Cold War Kids, Capital Cities, The Dan Band, and Andre Cymone who plays a key part in contributing to the infamous Minnesota rock'n'roll-funkadelic-soul sound and is the former bass guitarist of Prince's touring band pre-Revolution.
Commanding a band of musicians behind him from center stage (like a pro), including tambourine and female backup vocals, Cymone took his audience on board an intergalactic journey of time and sound. "I was driving up the coast one day and heard Jeff Buckley's version of Leonard Cohen's song 'Hallelujah,' Andre stated on the microphone, "and I thought that there needed to be a rock'n' roll version… so I did it." And BAM! The chords to Hallelujah began. It was a glorious rendition. "I've had several family members in the military," he stated on the microphone. "My father was in an all-black Army unit that was sent over to Asia in the thirties, my uncle was a war photographer, and my brother was a Paratrooper in the Vietnam War. I had a cousin in Desert Storm, and I have a folded flag in my bedroom now…" he continued in his address to the crowd of soldiers and veterans in front of him. Immediately after his emotional tribute to the veterans in his life, he then blew everyone away by debuting an apropos new song, Show Me Love:
"Let's talk about Peace
Let's talk about love
Let's talk about war,
Let's talk about why
We just don't need it anymore"
I later asked Andre about this new song he performed and he told me "It was a track I had just finishing before I got the call to do this performance and I thought it was so appropriate because it's a song that asks the listener to engage in conversations about some of the toughest issues we in America and around the world are dealing with right now." He went on to express how honored he was to be able to perform for those who defend this country, and sharing the stage with such talented veterans who showed their musical, vocal, and comedic gifts along with the camaraderie and support between the bands was a beautiful thing.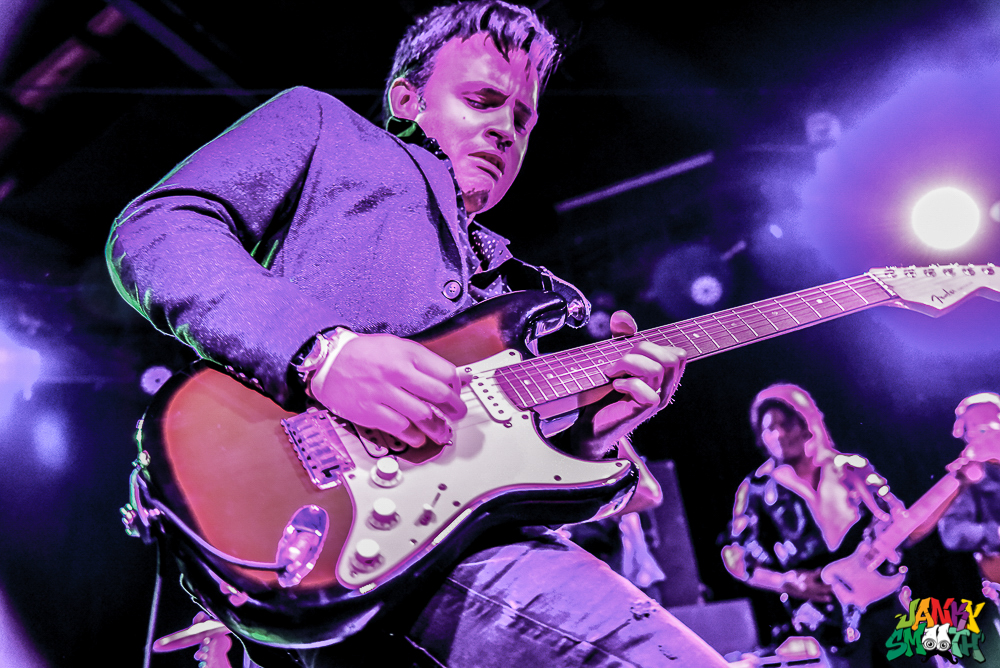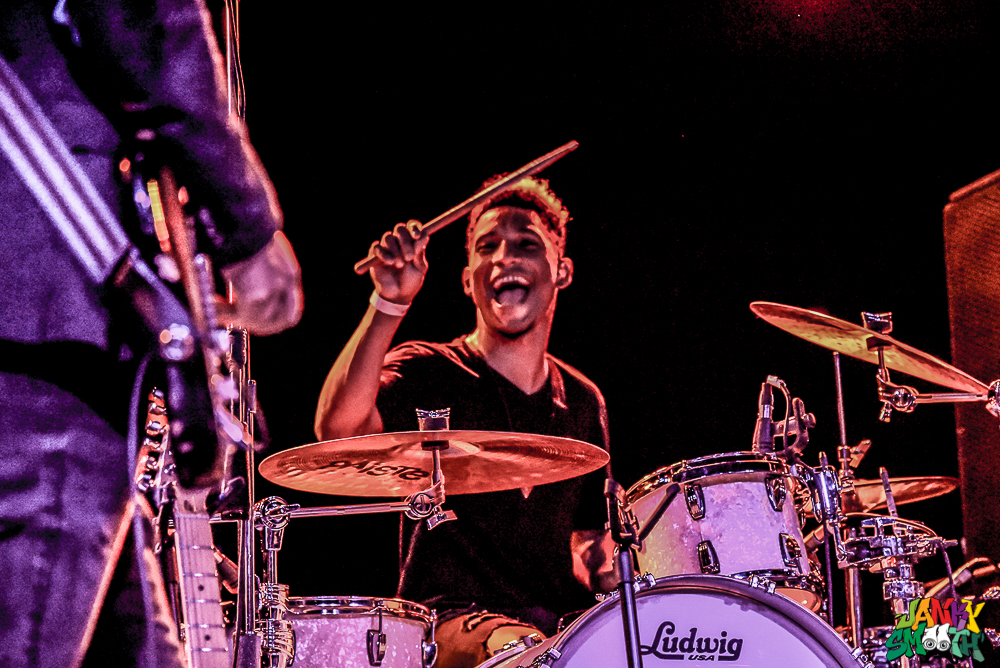 Once the music ended, that love and energy seamlessly flowed into a night of full amazing comedy and LOTS of laughs! Entering the stage at a massive 6'5", Bruce Jingles delivered some of the funniest comedy I've heard in years, even while taking a break from his act mid-performance to take pictures with his adoring fans.
Comedian AND combat veteran, Thom Tran, joked about how his combat injury, which ultimately lead to his discharge from the military, was either completely responsible for him being a bad driver, or maybe it's just because of him being an Asian driver. LOL! After the show, I met up with Kevin Davis, "The Marine of Comedy" and asked him what he thought about this one-of-a-kind event: "This was a great event, with so many great acts, and such good vibes. I loved getting the opportunity to tell jokes and raise awareness of the PTSD and TBI. The people that came to watch and support truly touched my heart."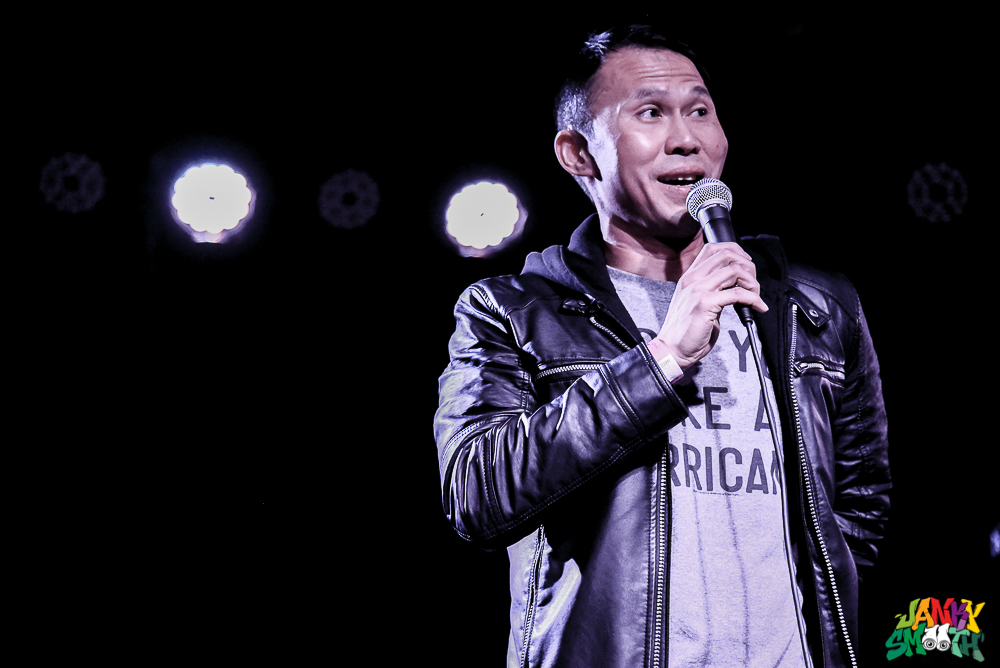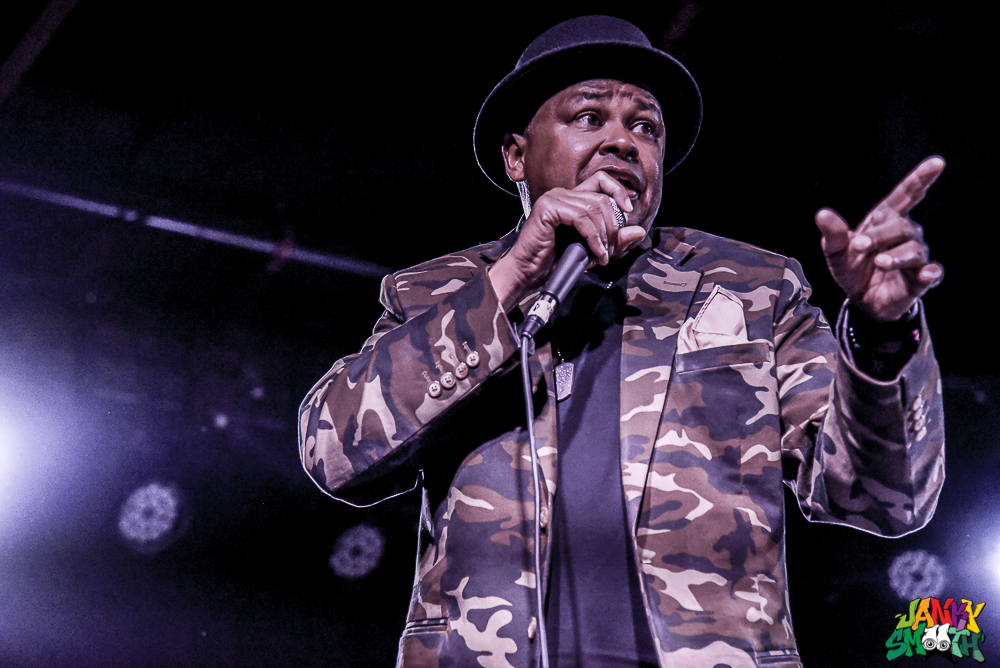 Saturday, Method Man and Redman attacked the stage at The Glass House. Their performances were raw as ever, and the crowd went nuts. They performed Errbody Scream while Redman doused the audience with water. All through their set they ripped through their classic hits while appreciative of just how special this crowd was. While spitting out their infamous lyrics on stage, Method Man hyped the crowd up even more by standing up on the barricades and giving love to their fans, with Redman joining in on the fun.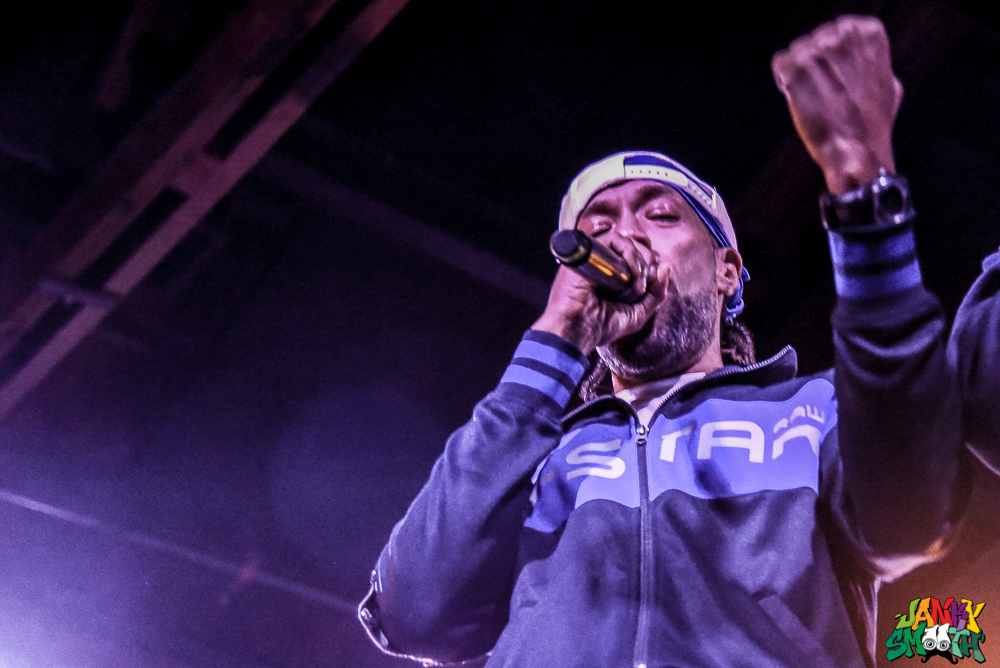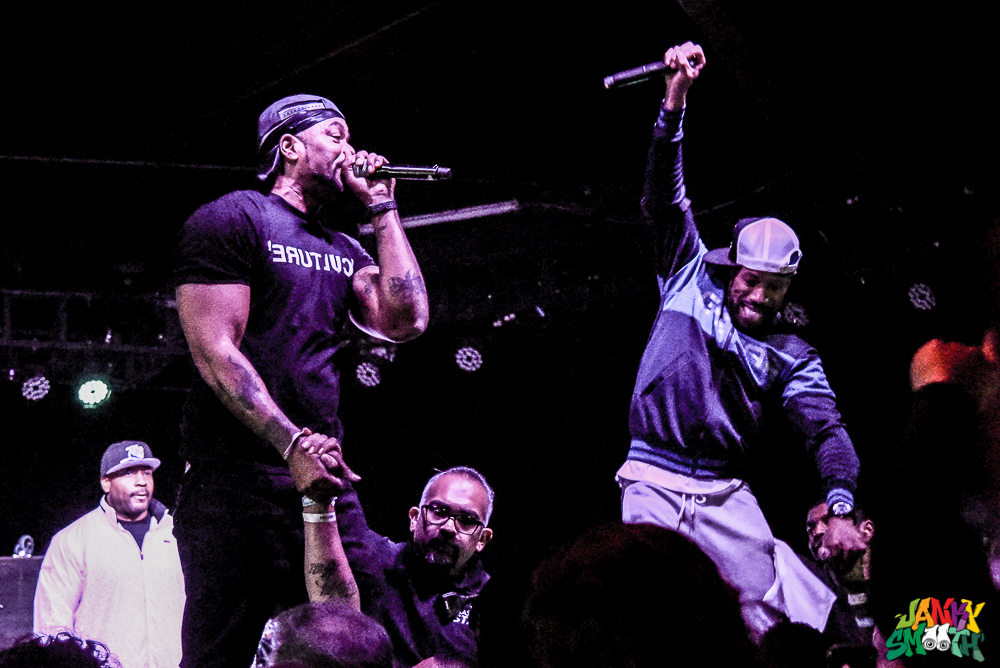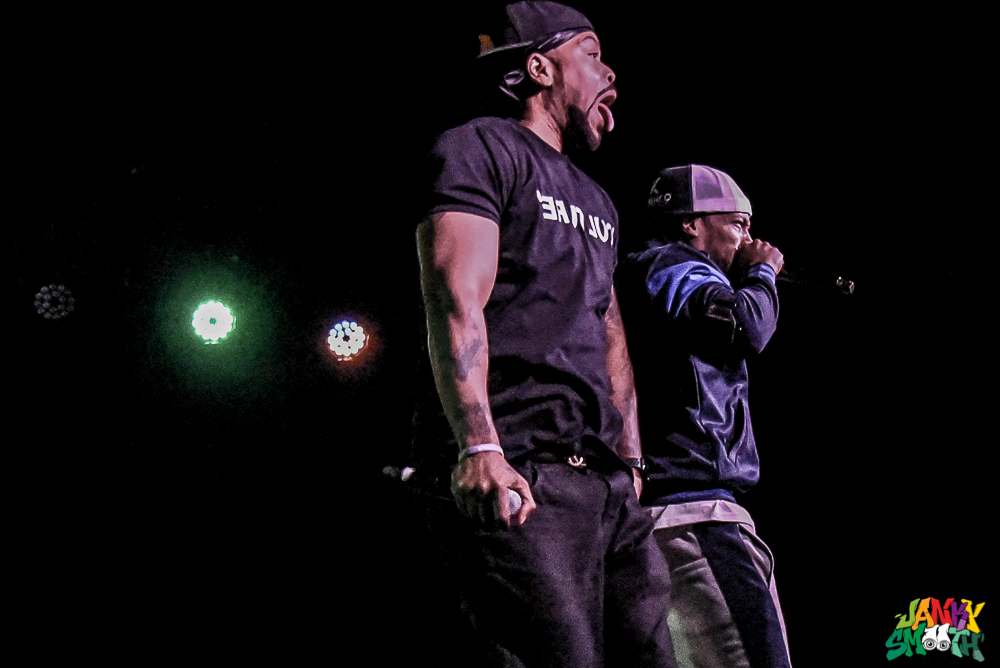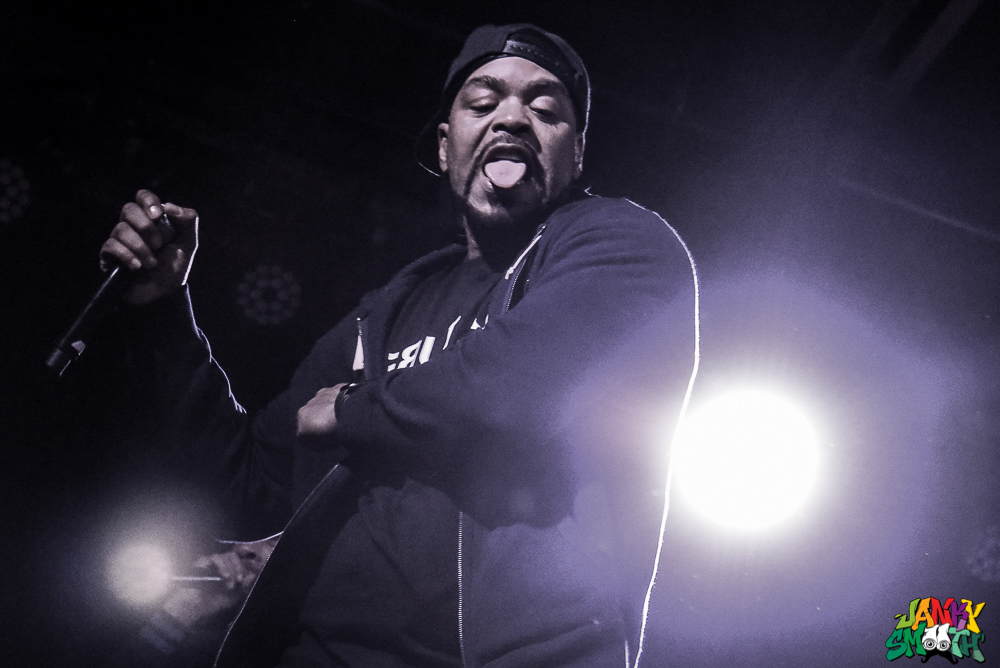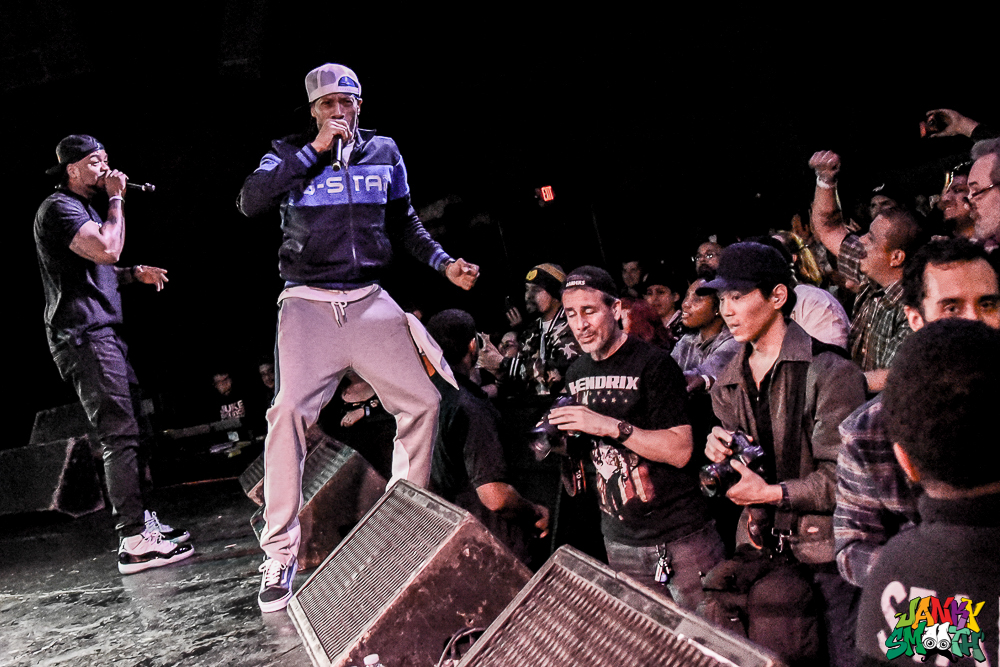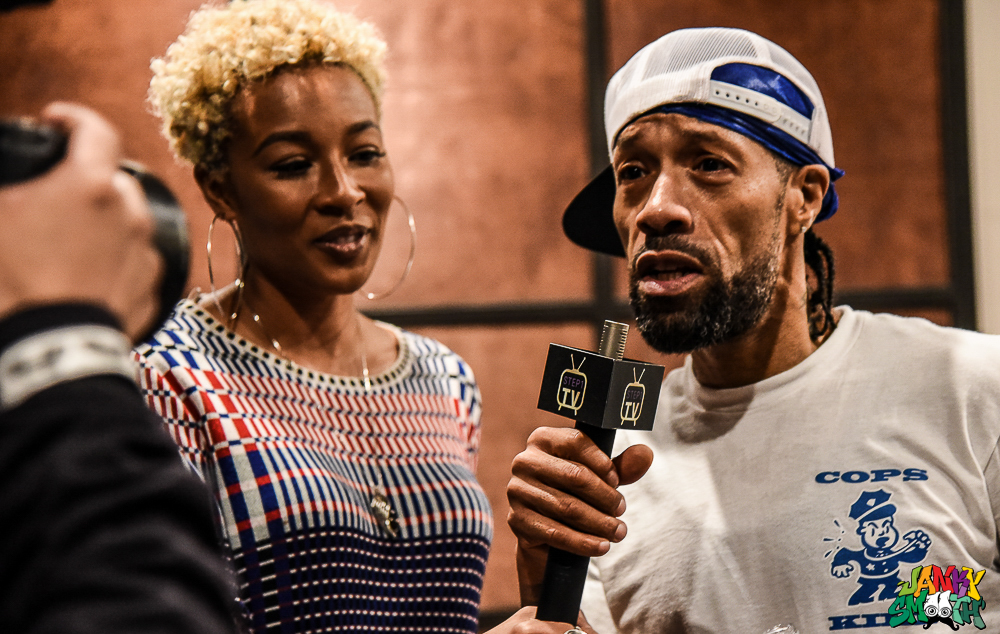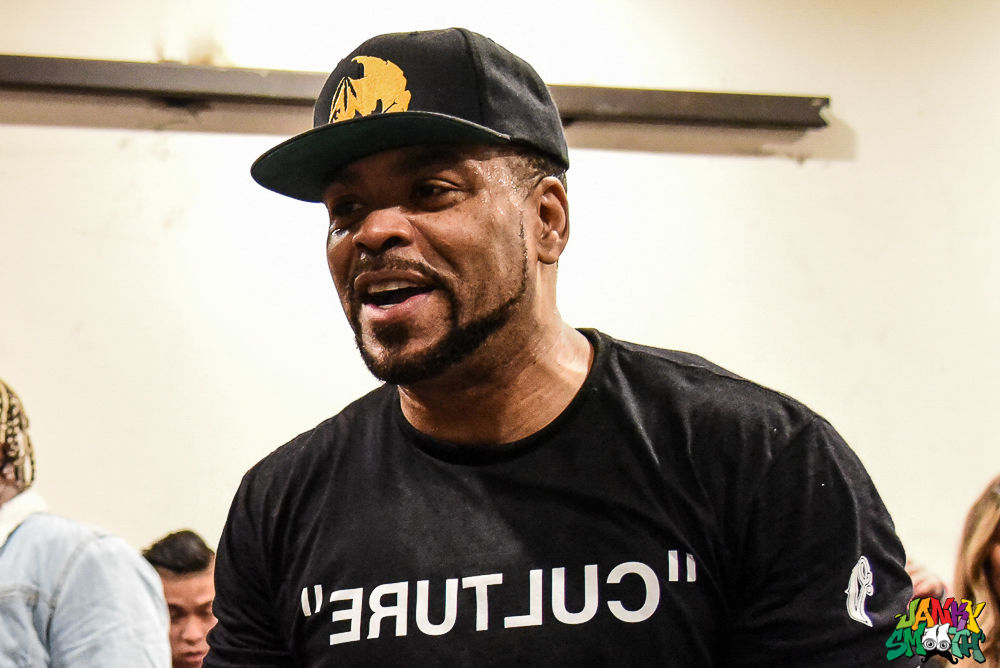 Back at Fox Theatre, Sanyika The Firestarter spoke about his Teddy Bear Campaign telling the story of a school shooting from the perspective of a Teddy bear. He sang More Than I Can Bear and tossed out teddy bears into the audience.
"My goal of the campaign is to inspire 535 Firestarters to join me in delivering 535 teddy bears to the steps of The US Capital." – Sanyika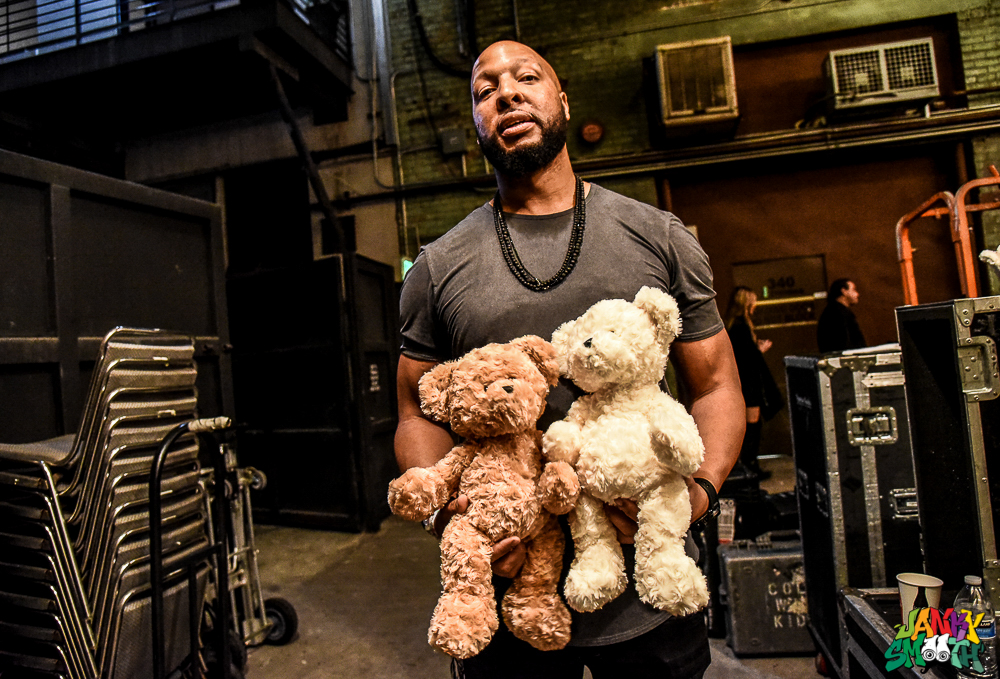 From the back of the stage I watched Snoop Dogg walk down the stairs of his green room with his posse. Then, with perfect timing and style, the legendary performer blessed the stage, and the crowd went CRAZY. Amidst a catalogue of hits from over the last 25 years, Snoop Dogg was a master at full-flow as the entire stage was ablaze with constant motion and energy. Snoop's atmosphere is, to put it mildly, hypnotizing and FUN. One of the greatest highlights of the night, which was a heart-felt-fun moment, was watching the ASL interpreter sign-rapping with Snoop Dogg in Vato. Opening with I Wanna Rock, his dancers, backup vocalists, and DJ were flawless as ever. Performing all the hits including Gin and Juice, Beautiful, and What's My Name, Snoop kept the party at full blast lighting blunt after blunt, making it rain on his dancers onstage, and on also on the crowd with his Snoop Dogg currency. As a perfect finale, one of the blunts was ceremoniously awarded to a lucky blonde in the front row who hit it and passed it to others in the crowd around her, and, crouching down to spoil the front row photographers, Snoop ended his show with "Feeling Young and Wild and Free" – and giving the ASL interpreter the props and love he deserved for those skills.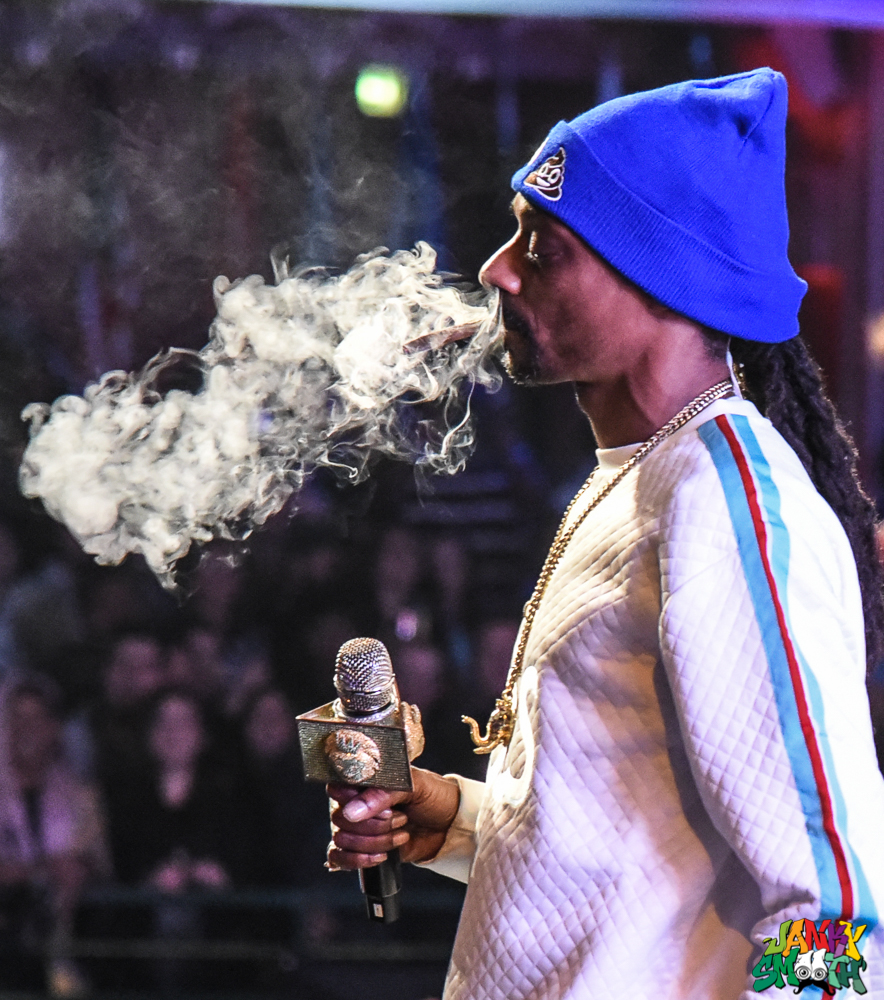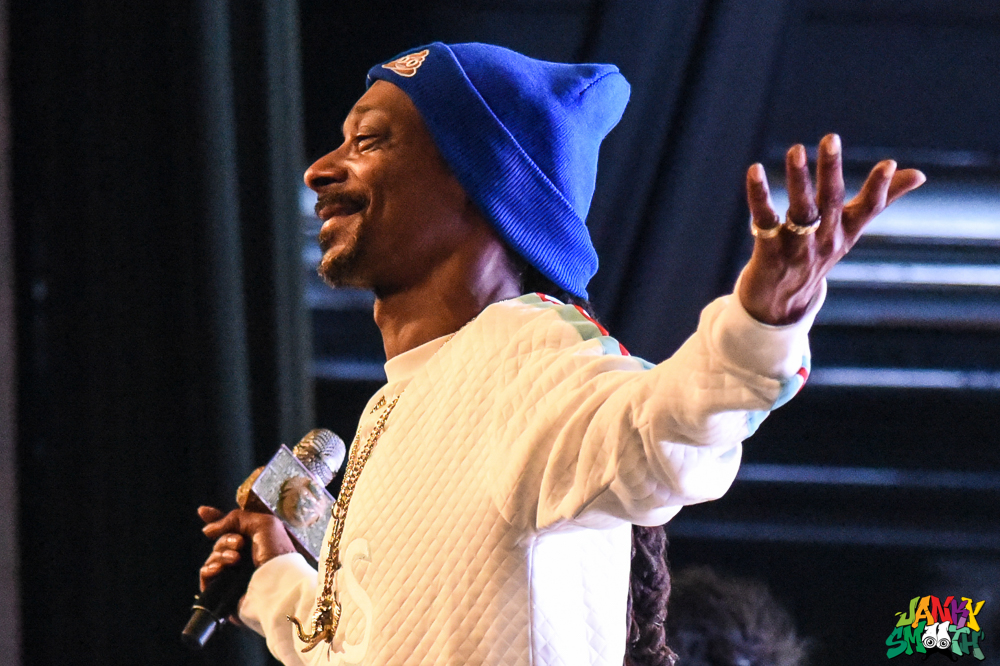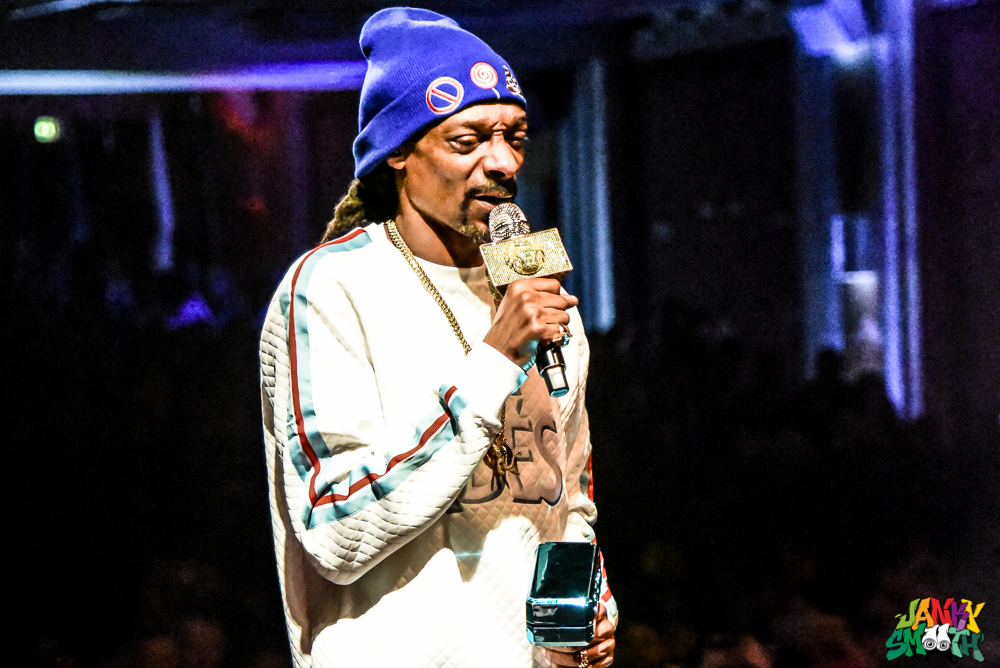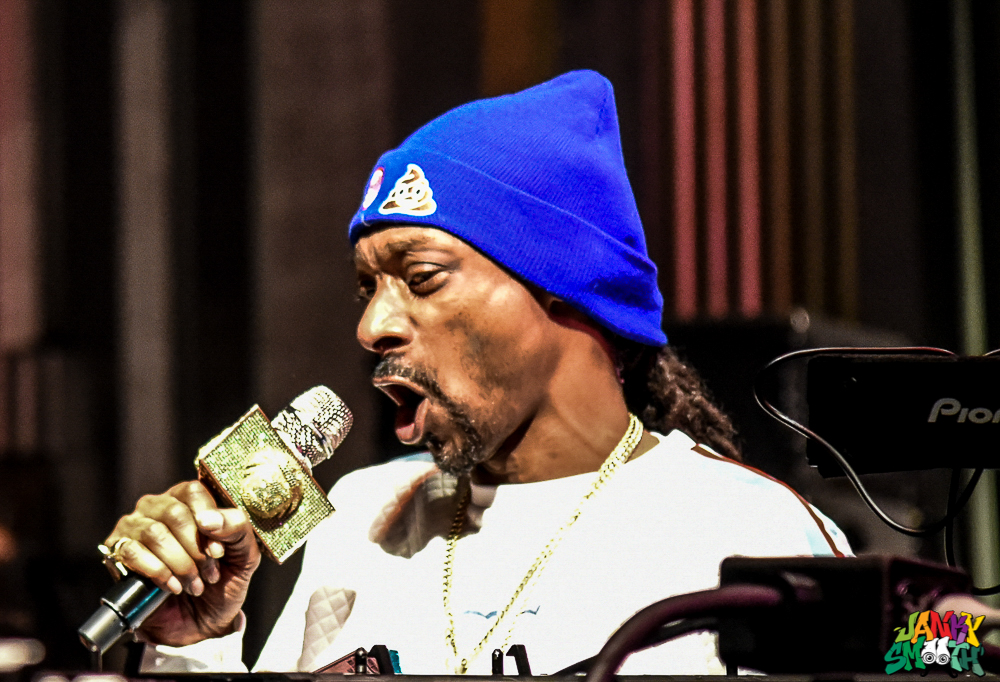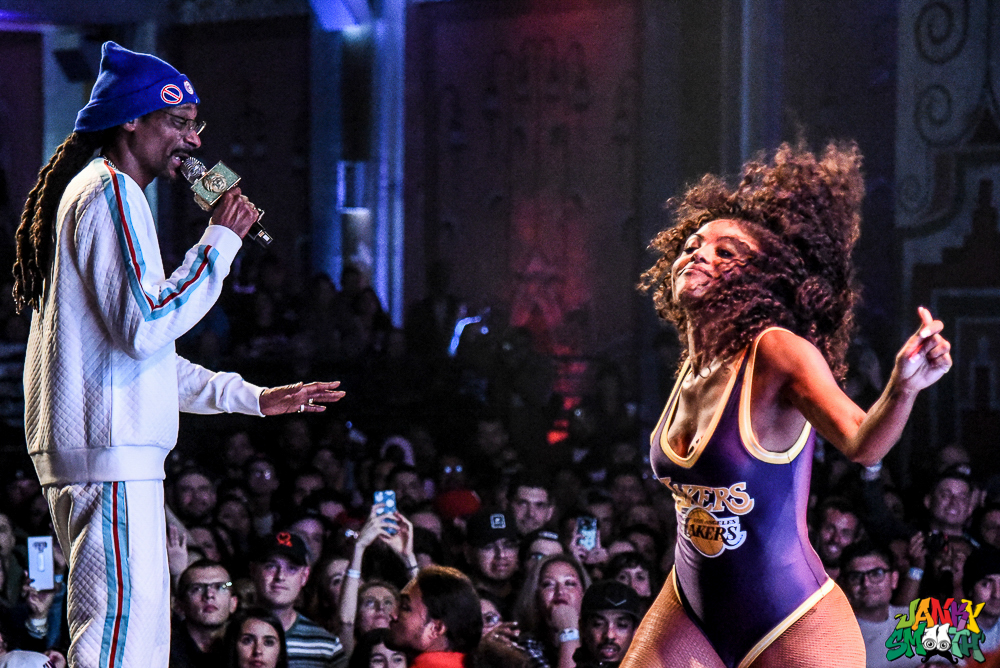 After the show, one of Snoop's pole artists, Vanessa The Entertainer, shared with me her gratitude and perspective on performing with the iconic rapper:
"Sometimes, it's peoples' first time seeing a stripper, and they thank Snoop for giving them their first "strip club experience" and I'm glad to be a part of that experience. I appreciate Snoop giving us dancers not only a platform to display our talents, but also to de-stigmatize the idea of being a stripper by showcasing the art and beauty of pole-dancing. After all – I grew up on Snoop, he's straight West Coast classic!"
On Sunday, members of legendary Hip Hop group, Wu Tang Clan, were unleashed on the stage. Their 90's release Enter The Wu-Tang (36 Chambers) has been considered by industry professionals and hip hop fans alike to be one of THE MOST iconic masterpieces of the hip hop sound. Hip Hop has been blessed with steady musical contributions from Wu Tang Clan and their members, both as a collective unit and as solo artists. Tonight, the crowd was blown away by Ghostface Killah, slicing through lyrics on stage alongside Masta Killa, Inspectah Deck, U-GOD, and Cappadonna. As always, their energy, flow, and verses left the crowd with their jaws on the floor and wanting more. This entire event was, needless to say, one for the history books…. but more importantly… for our Veterans.
"Thanks to Snoop Dogg for showing us veterans so much love & respect, and thanks to all who came out and supported this great event and respect & love to all my veteran brothers." -Terry 'Unc Imo' Brown