Mr. & Ms. Machine: The Black Queen at the Regent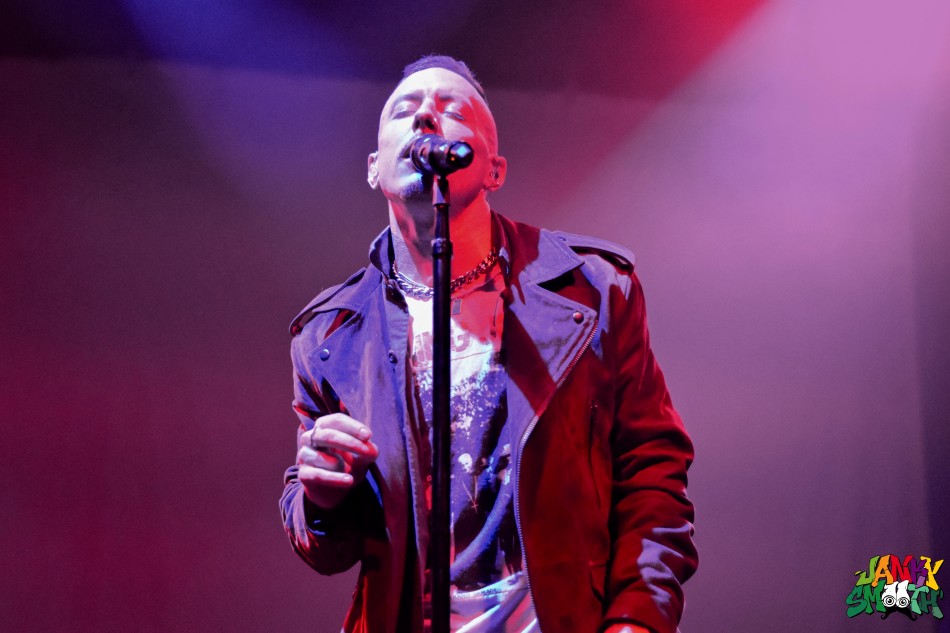 If you let yourself be vulnerable, close your eyes and hone in on a sound then take your time to interpret how that sound resonates in your soul and makes you feel, I think you can actually gender the sound. Whether you think gender is a social construction or natural state, there are abstract and physical attributes to maleness and femaleness. There are masculine elements to The Black Queen's music, a sort of epic, peaking feel to their hooks that give you the sense of a heroic narrative at play. There are feminine elements as well, a sensuality, vulnerability, and warmth to the music and delivery. Certainly, The Black Queen's sound is a more feminine departure from Greg Puciato's last band, the Dillinger Escape Plan but this new electronic three piece still retain some of the qualities that made Dillinger transcend metal.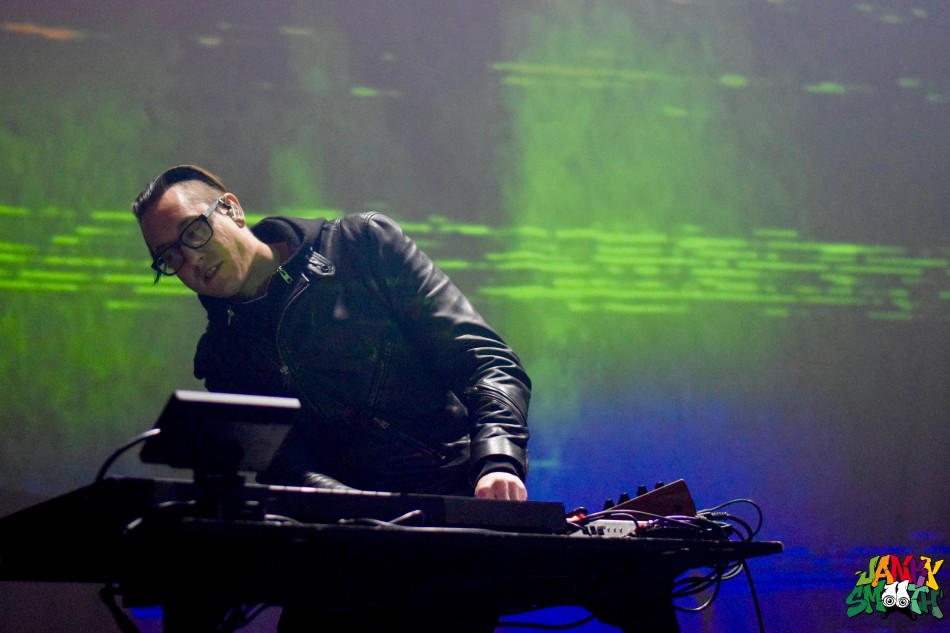 Beginning this diversified bill at the Regent was SRSQ, aka Kennedy Ashlyn, who has already been ingrained as an icon in my mind for how soul-stirring her voice is. The last time I spoke to Kennedy, I told her how spiritual her music made me feel. That's not exactly how the music she's creating makes her feel, though. She calls it griefwave, it's music inspired by the passing of her band mate, Cash Askew who passed away in the Oakland Ghost Ship fire in December of 2016. After I learned that, I couldn't hear the songs the same way. The intensity of Kennedy's vocals are similar to the emotional, bracing, intensity of losing someone you love. At one moment of the set, Kennedy did something I had never seen, she altered her beautiful soaring vocals to this monstrous, dungeon groan. Kennedy's voice is so versatile she can use it to metaphorically don a hideous mask. It's like the myth of the siren, who's voice was so beautiful it could lure any man in but when they got close, the siren's beauty melted away and they were suddenly face to face with a monster.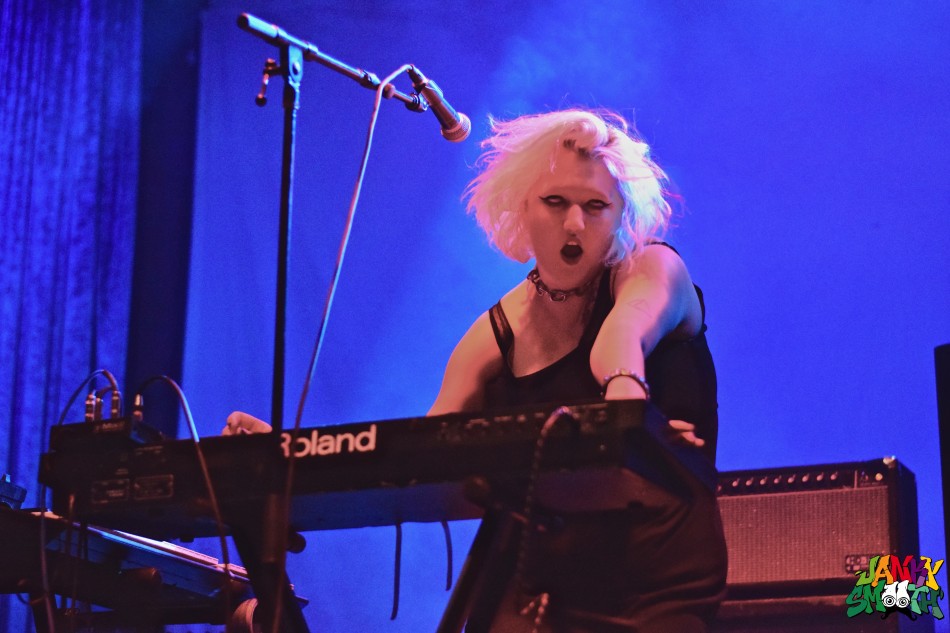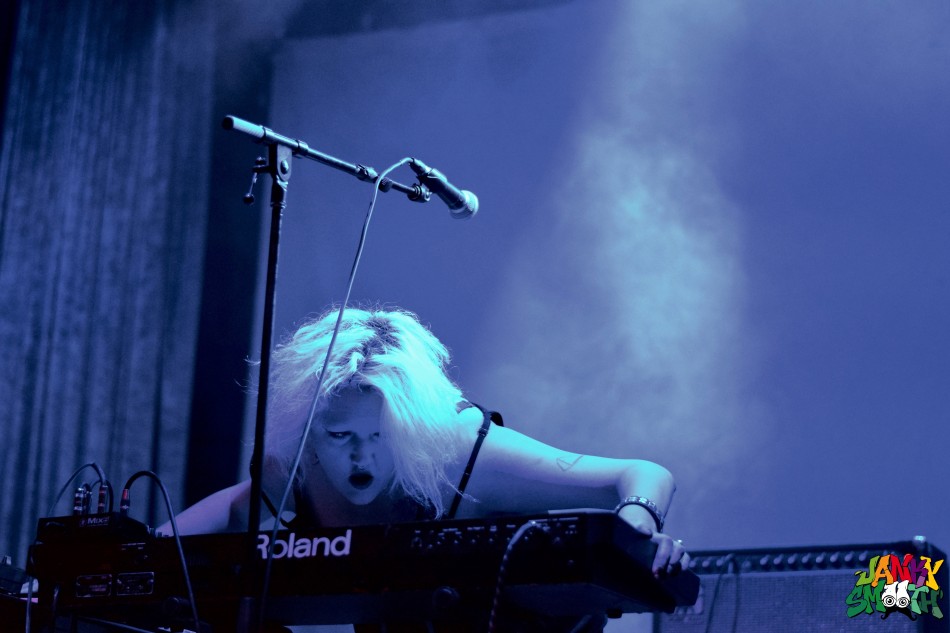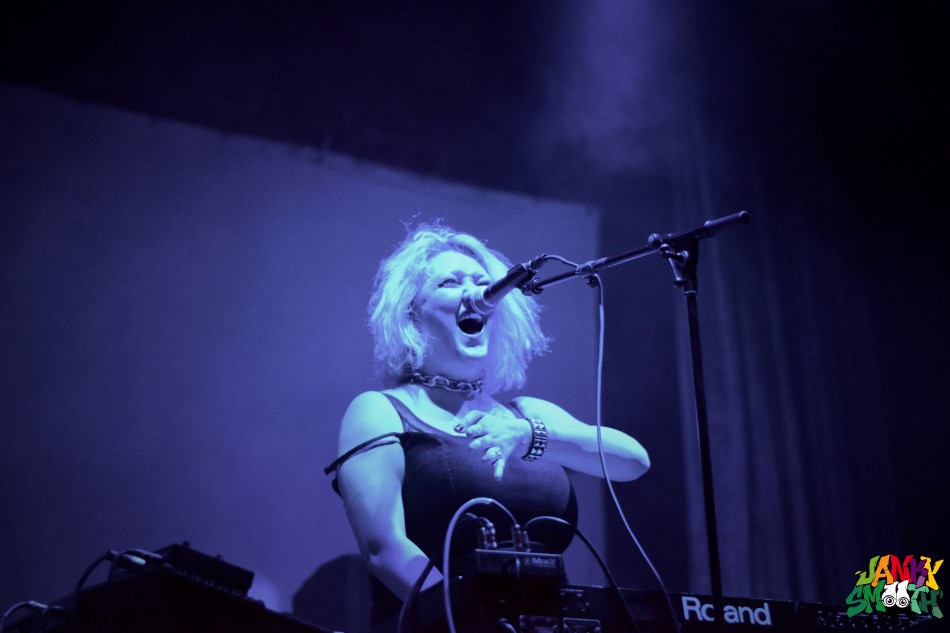 Perhaps the most insane group wielding a drum machine, NYC extreme duo, Uniform assaulted every ear drum with relentless guitars and electronics that pummel every one that gets in their way. On this night, people weren't the only life forms that got wrecked by Uniform. At one point, humanoid chew-toy and children's hero/nightmare, Gumby (the jolly green gonad) took the stage and got his green ass spanked red after an ass whoopin' by Michael Berdan. The music was married with a slow motion, choppy video taken from the transformation scene in An American Werewolf in London. Seeing a human transform into a beast in such agonizing fashion triggered some feral and sleeping sector of my brain to awaken. Every instinct toward violence and destruction was going off with bells and alarms in my head. As soon as the music ended though, I felt human again.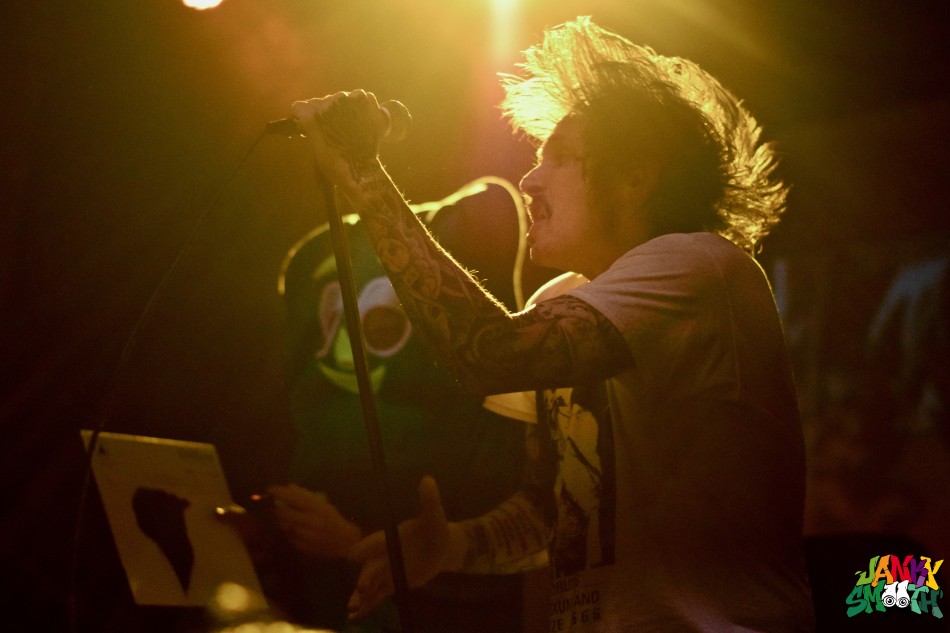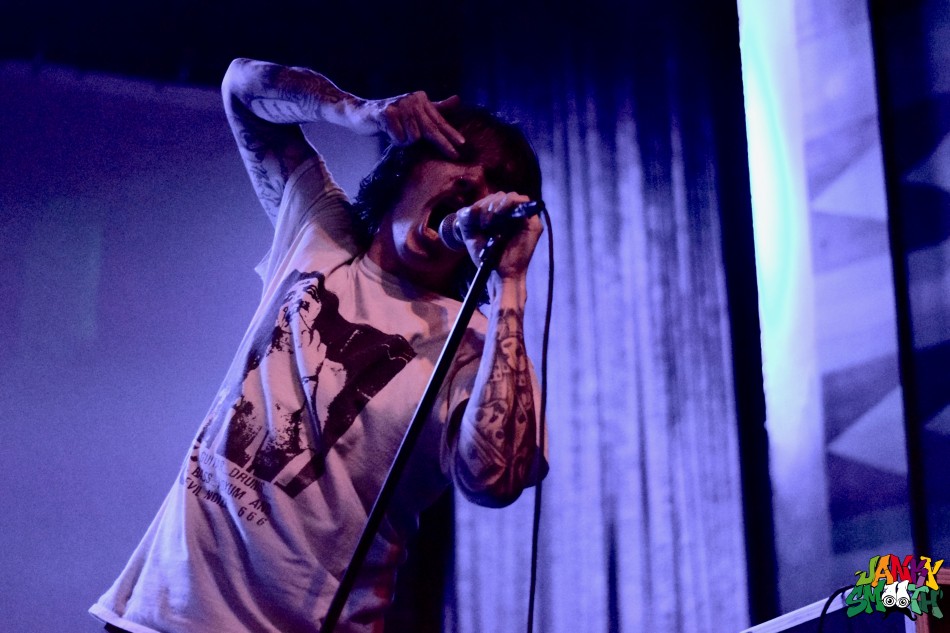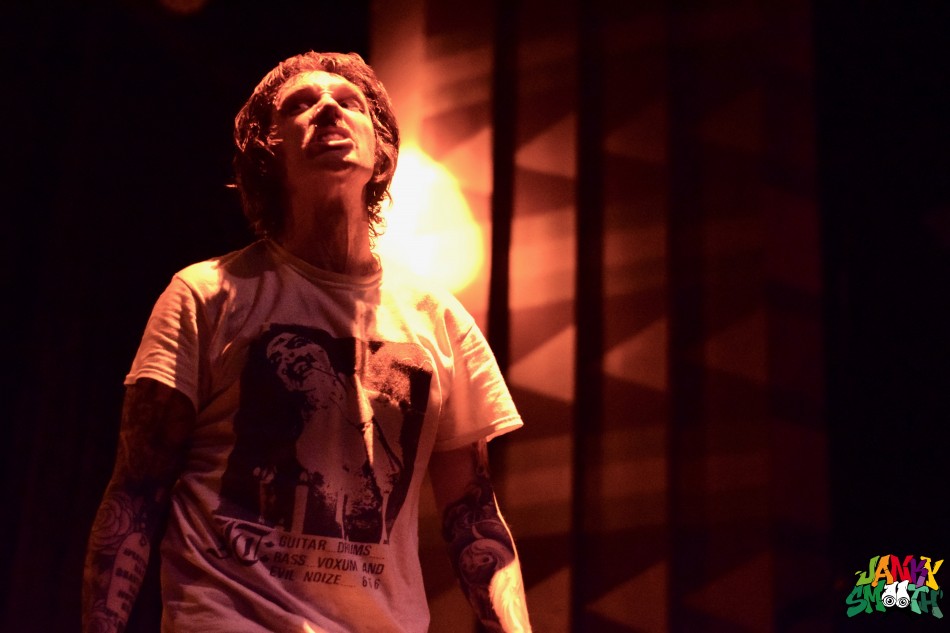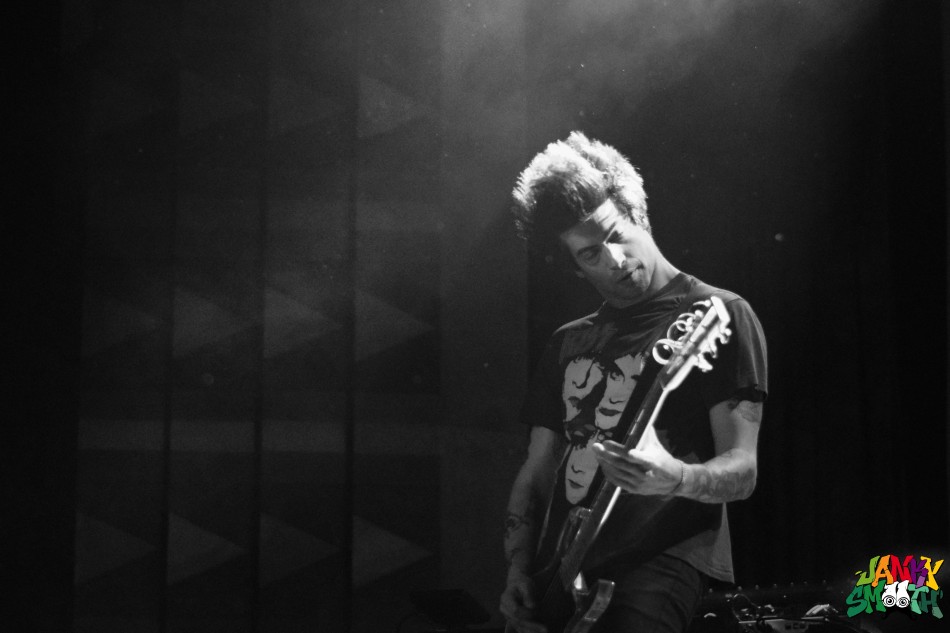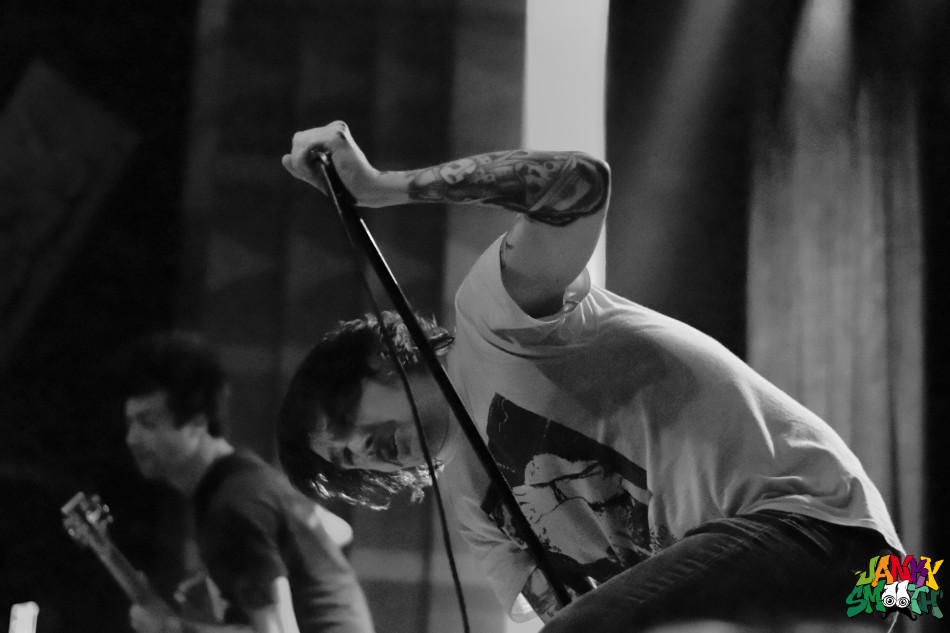 The always unpredictable Greg Puciato took the stage as his bandmates, Joshua Eustis and Steven Alexander, were melting the Regent with a maniac marriage of sound and image. Their 2018 release, Infinite Games was a solid effort with plenty of polished gothy dance tunes that had the Regent swaying from side to side and delightfully disoriented. The sensuality and warmth of the Black Queen is a more feminine artistic expression, to the point that I feel their music resembles dark pop more than industrial. I imagine if Madonna and Al Jourgensen had collaborated, their album would've felt like the Black Queen. Seeing as both Eustis and Alexander are Nine Inch Nails alumni, it makes sense that the Black Queen sounds like later NIN albums.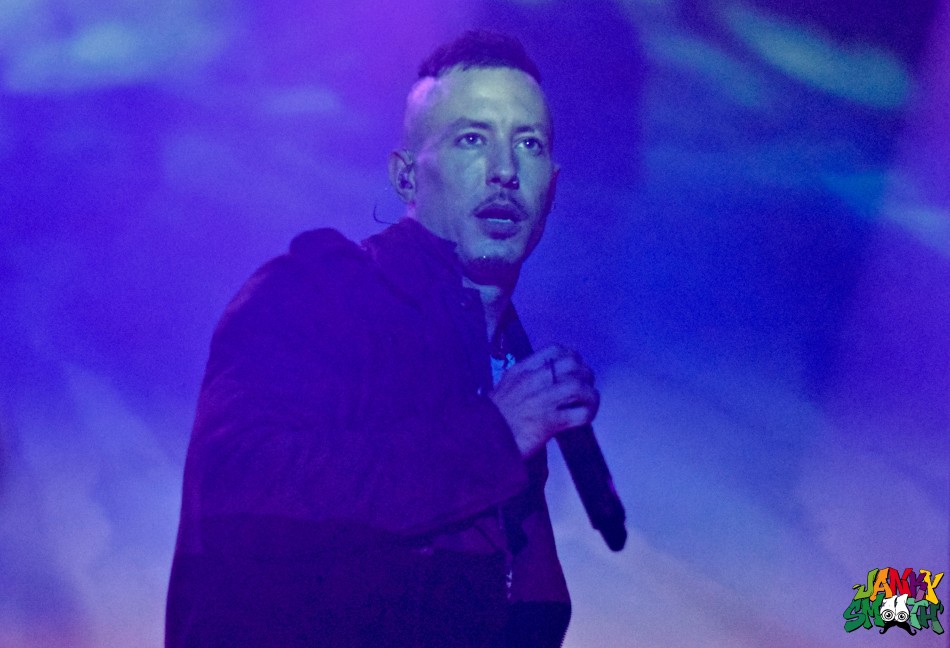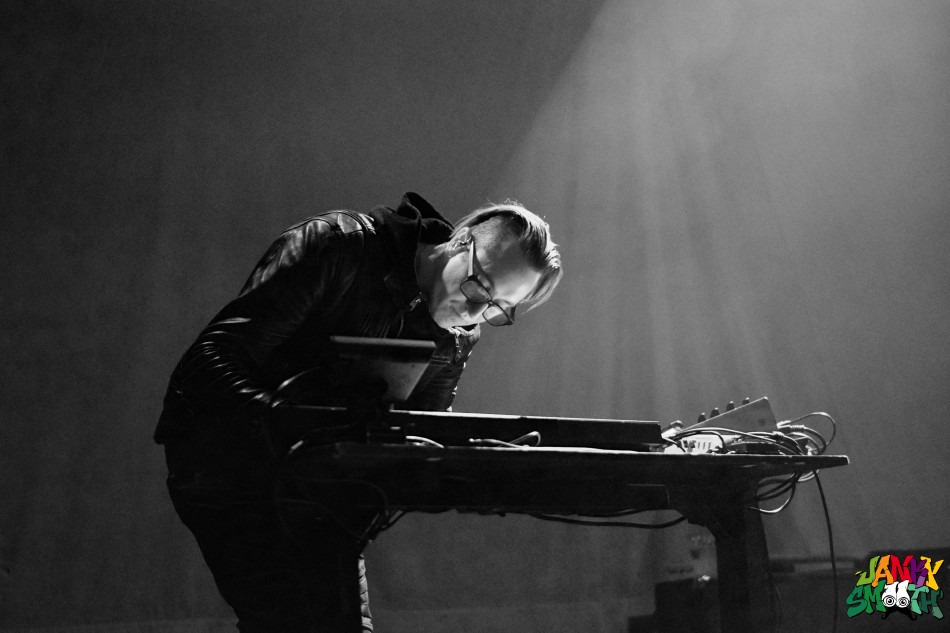 At the end of their set, Greg picked up a guitar and the three members jammed out so hard that wrecking the stage was the only logical conclusion. They kicked over amps, pushed over their electronics, and Greg vaulted up to the speakers to feedback his guitar against them. Once all the gear was wrecked, the stage evacuated, and the dust cleared, I asked myself how I'd gender the moment I just witnessed and decided to scrap the whole binary. This was the angry fist of the Hindu God Shiva, a being that transcends penis and/or vagina, crashing down upon the Regent.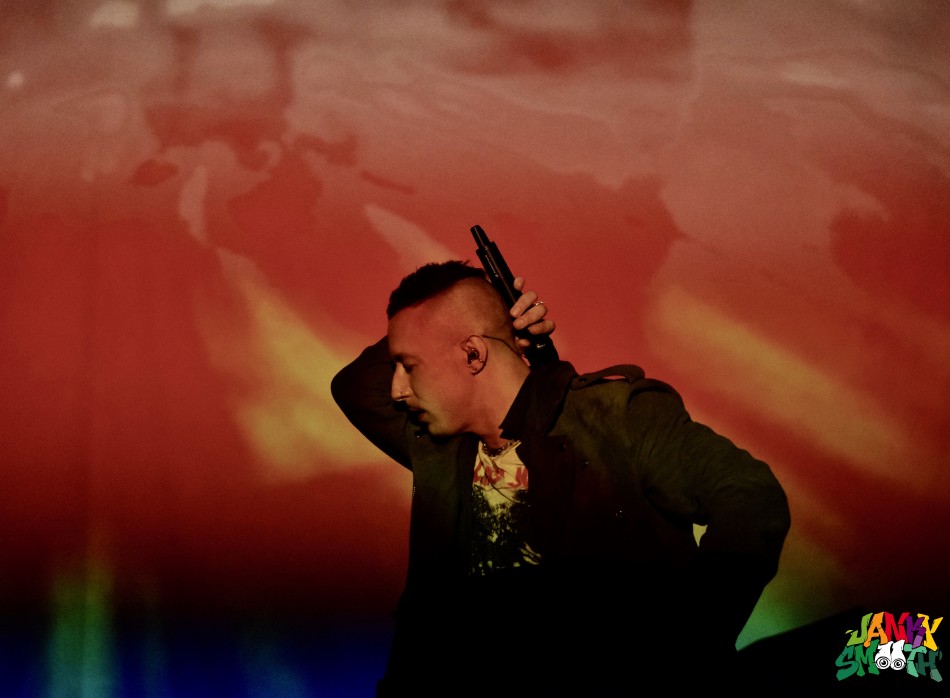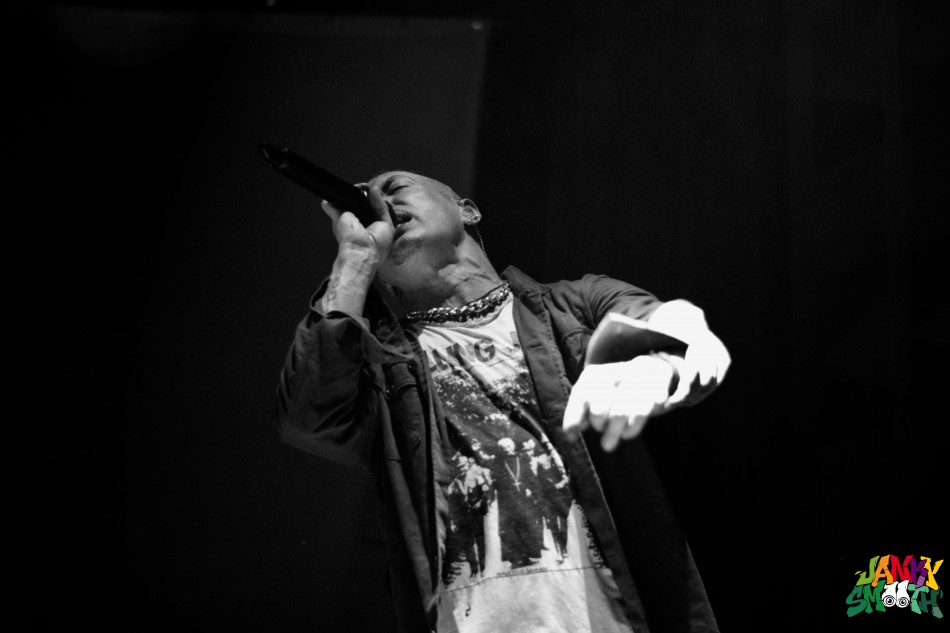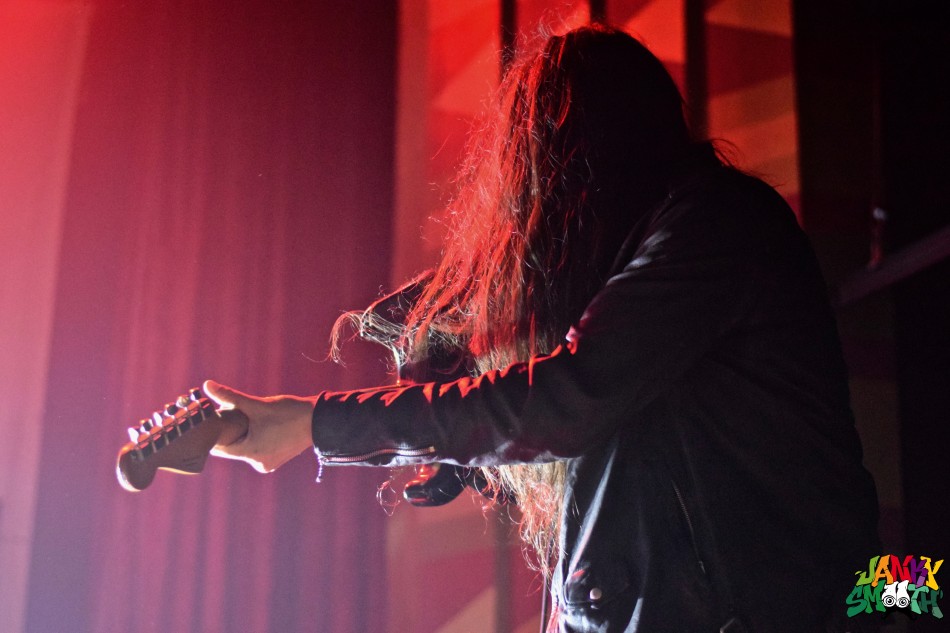 Words by: Rob Shepyer
Photos by: Audrey Kemp