Halloween At The Roxy w/ The Evil Ones: Roky Ericksen & Death Valley Girls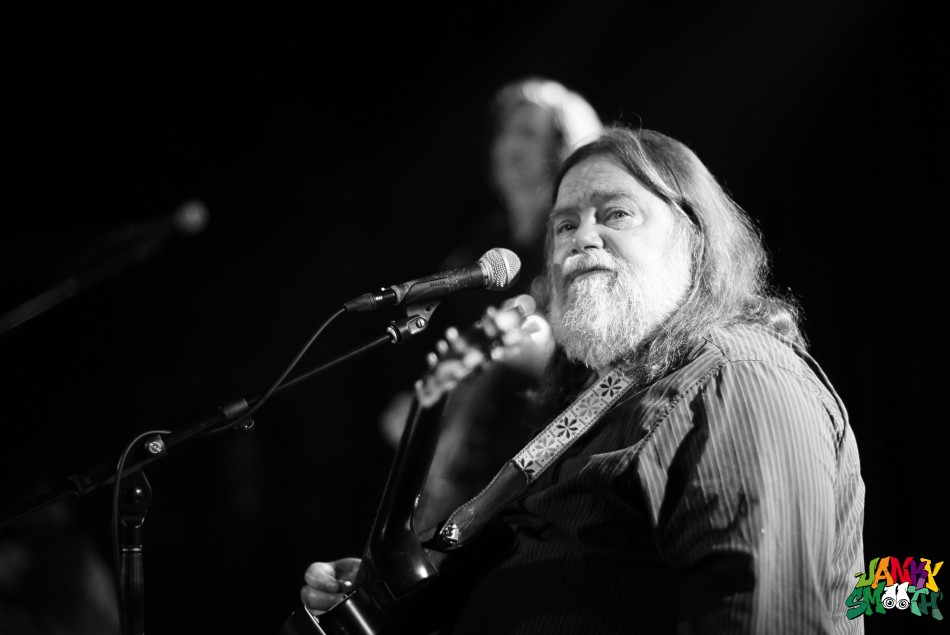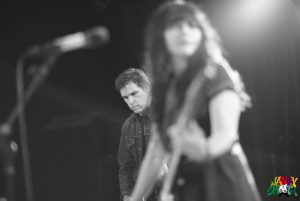 Halloween shows at the Roxy have become a Janky Smooth tradition after last year's showcase with Ho99o9 and The Shrine, Halloween 2017 Death Valley Girls support, a Roky Eriksen and Death Valley Girls collaborative evening was a mandatory spooking, especially with DVG lead guitarist Larry Schemel now playing guitar in Roky's band.
The last time I saw Roky Eriksen was also at the Roxy with him playing with his Hounds Of Baskerville band. Their set was filled with 13th Floor Elevators material but as a guy understanding Roky from a metalhead background, I wanted to hear his halloween staples off his solo album The Evil One.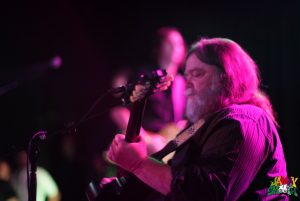 Lots of artists claim to be evil but few actually live parallel to their projections. Roky, on the other hand, has been dabbling in the paranormal, the horrific, and the down right psychotic for a very long time. It's a miracle he's on stage playing psych rock and not chained to a rock in some psych ward. Roky hit so many bong loads and dropped so many tabs that he was thrown into institutions numerous times throughout his music career. Yet that never slowed him down once, no matter how much electro-shock therapy he was given. His clenched teeth digging indentations into that plastic gag in his mouth and the intensity of the shocks running input/output into his brain, criss-crossing his cables, must've given Roky many a-vision. Whatever result was intended for the poor Texan with this draconian form of modern voodoo was never met, instead the man's mind became more insane and jagged, like a collage made of broken mirror glass that still retains his evil image. There are evil people then there is The Evil One.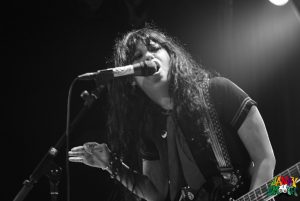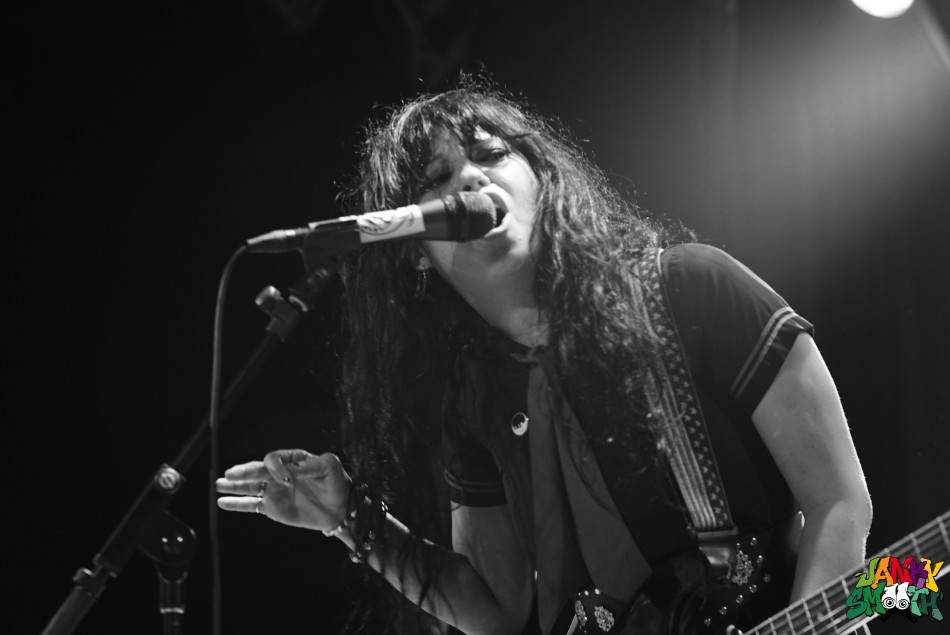 Daughters of Lillith straight out of Death Valley, California, Death Valley Girls started the night after we entered the Roxy with Lemmy Kilmister's blessing. Since the last time I saw them, years ago with Death Hymn Number 9, the band has evolved and developed their sound. Bonnie is hyper-confident in a front-woman's skin, shredding on the guitars, or dancing her finger bones on the ivories of her keyboard-electro-organ-gorgon. You gotta love Bonnie's stage presence, especially that high-voiced banter that just melts your heart and lets you accept whatever deviant message she delivers without judgement. The synergy of the band members is uncanny, especially the duel guitar raw-rip-roar between Bonnie and Larry Schemel. All the psych rock kids that came out for the girls must've been very pleased.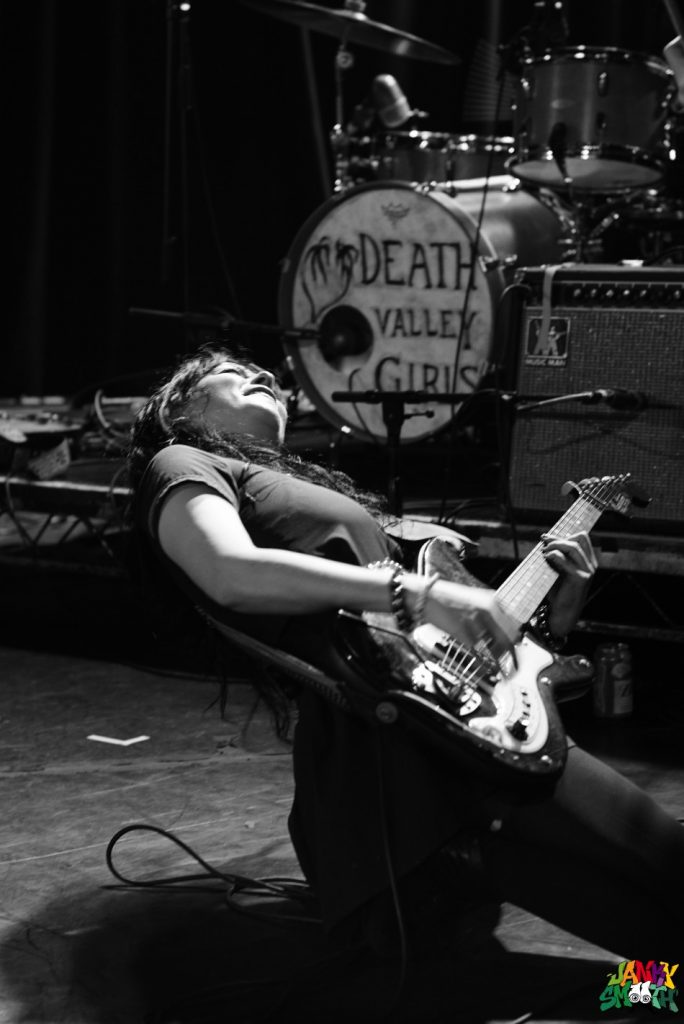 Now time for Roky, hanging tight and cool right in front of the stage, the curtain levitated from the floor to the ceiling and behind it appeared the Evil One and his band. Right out the gate, the set began with songs off the album I had been waiting to hear. "Cold Night For Alligators", "Sputnik", and "Night of the Vampire" all sent chills up our scales on this cold October evening. Unlike the last time I saw him though, Roky was sitting down and I could sense less electricity running through him. Even evil has to age though, I guess. The band didn't hold back on their 13th Floor Elevator jams, songs like "Reverberation", "Roller Coaster" and "I've Got Levitation" cursed the Roxy with new life.
After a hefty set, the band did the usual stroll off-stage tease but we weren't having it, demanding more tunes before calling it a night. And not only did Roky give in with "Two Headed Dog", Roky brought Billy Gibbons from ZZ-Top on stage to play "You're Gonna Miss Me". I was absolutely elated, the moment I saw that beard float on stage, I felt fireworks inside my guts. I became a leg man all over again. It made me realize how much more we still value the icons of mainstream rock over the icons of underground rock, you bring Billy Gibbons on stage and it's like God himself graced us with his presence.
Goddamn, did this show over-deliver. In a world without outlaws, the hipsters can always emulate Roky.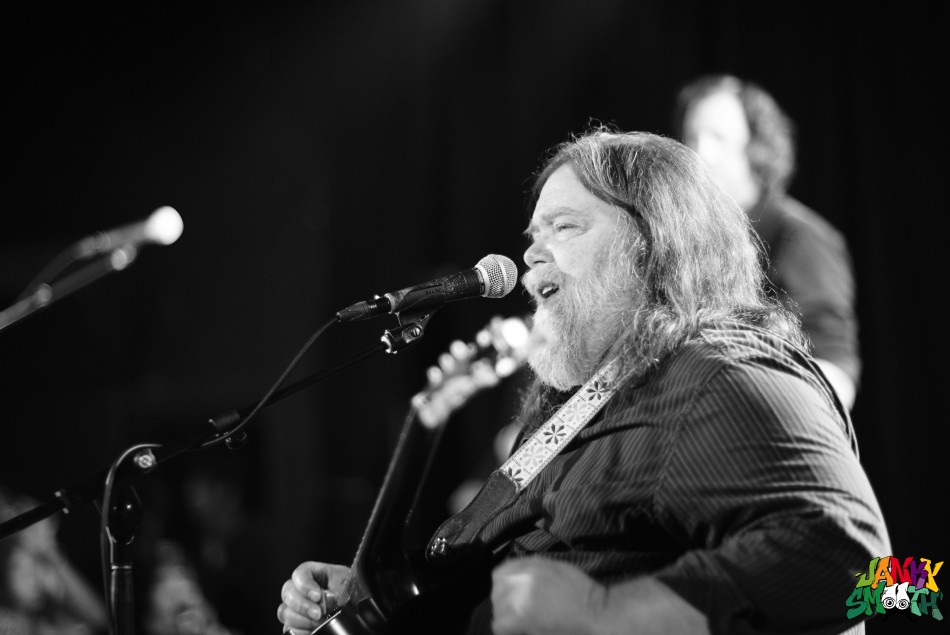 Words by: Rob Shepyer
Photos by: Todd Anderson