The Queens Converge at Outside Lands 2018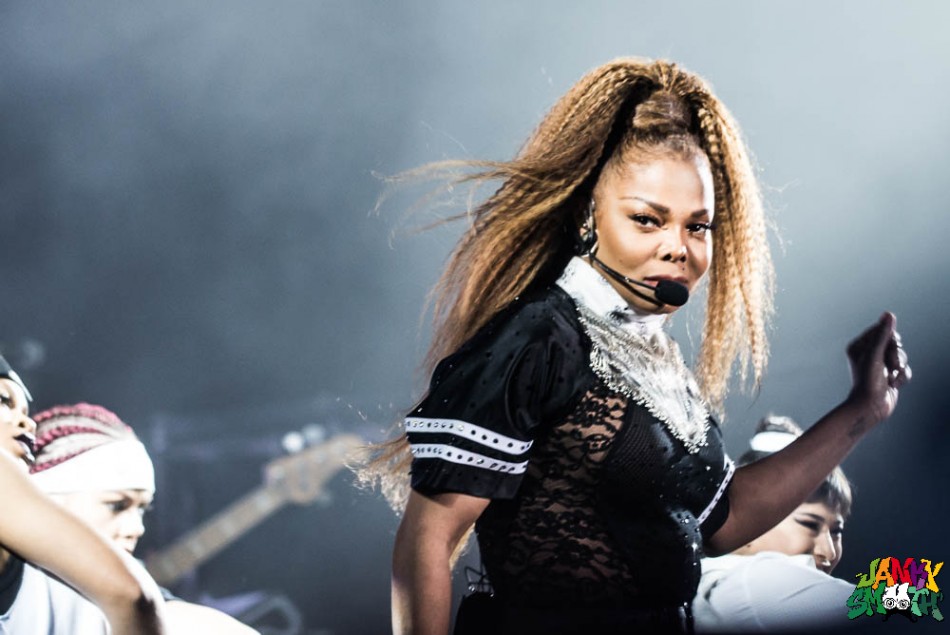 Admittedly, what brought me to Outside Lands Music Festival at the Golden Gate Park in San Francisco this year was LP, Florence + The Machine, and legendary pop star Janet Jackson. A first in the festival's history: featuring a female fronted headliner, and this year we had two. Outside Lands featured a superb lineup of music and DJ's to enjoy for all age groups. The art installations and props went above and beyond including a psychedelic wooded wonderland with glow-in-the-dark mushrooms, rugs, couches, and chairs creating the ultimate experience. With an accentuated vibe of relaxation, there were different flavors of tea served by the Mad Hatter himself. In addition to the ultimate in variety of excellent food choices, Outside Lands served up a large cannabis education section creatively called Grass Lands, beer, wine, and comedy, surrounded by luscious, towering forest greens all around. Outside Lands is massive, with over 200,000 concert goers during the 3-day weekend. The main stage displayed a massive Golden Gate Bridge made up of blue lights, while white lights pointed up, reaching to the high heavens when the sun went down, it was truly a sight to behold.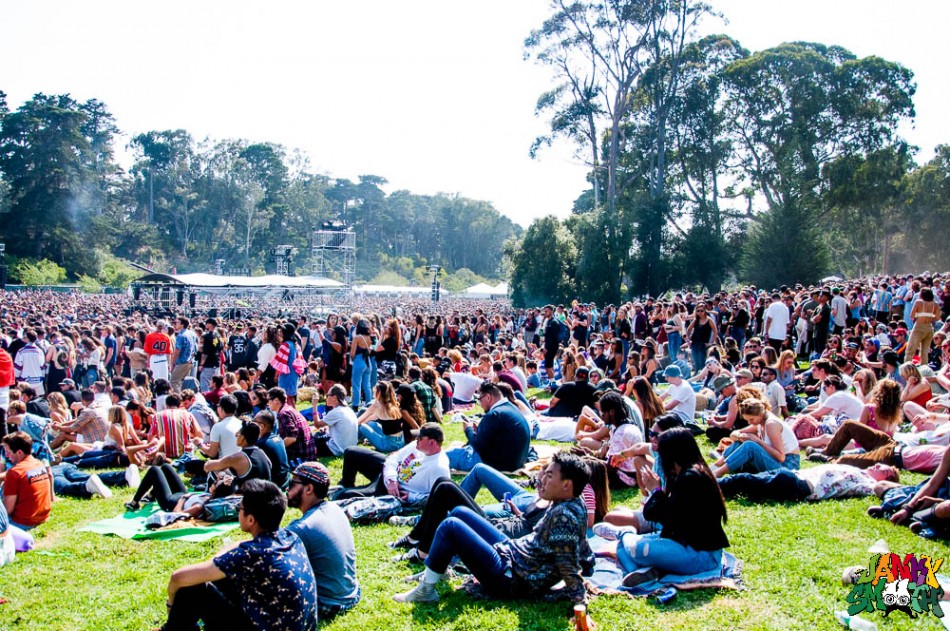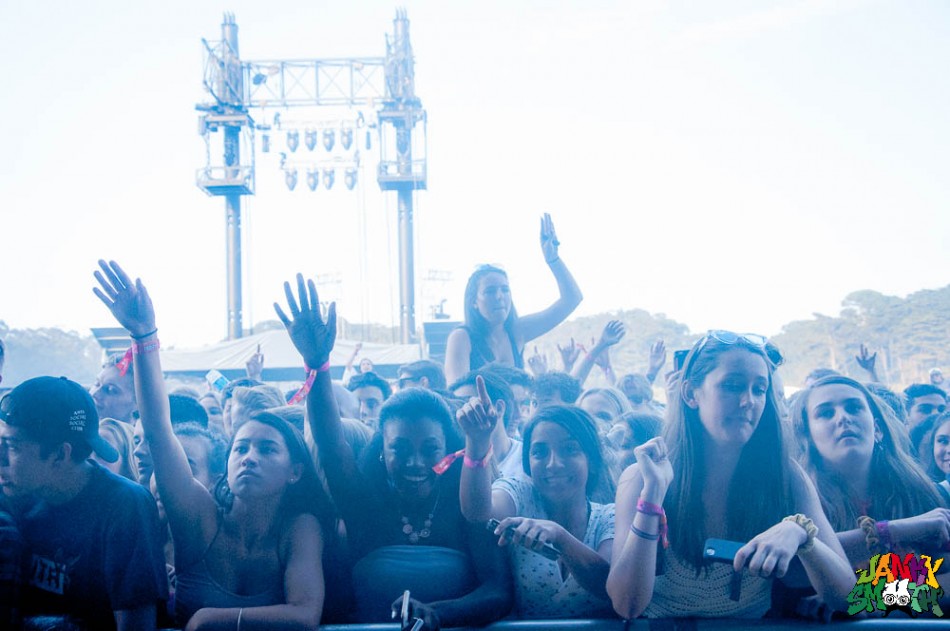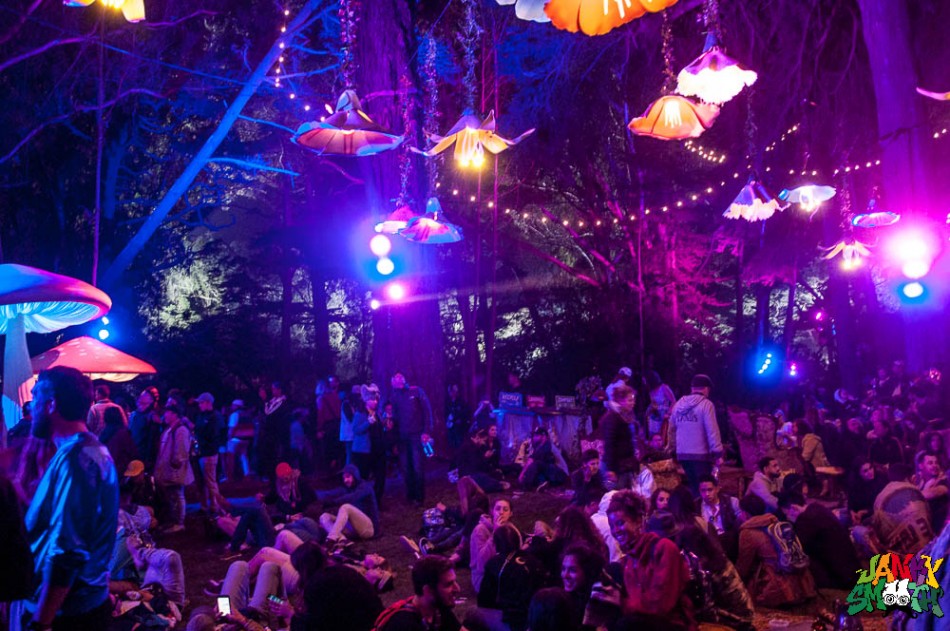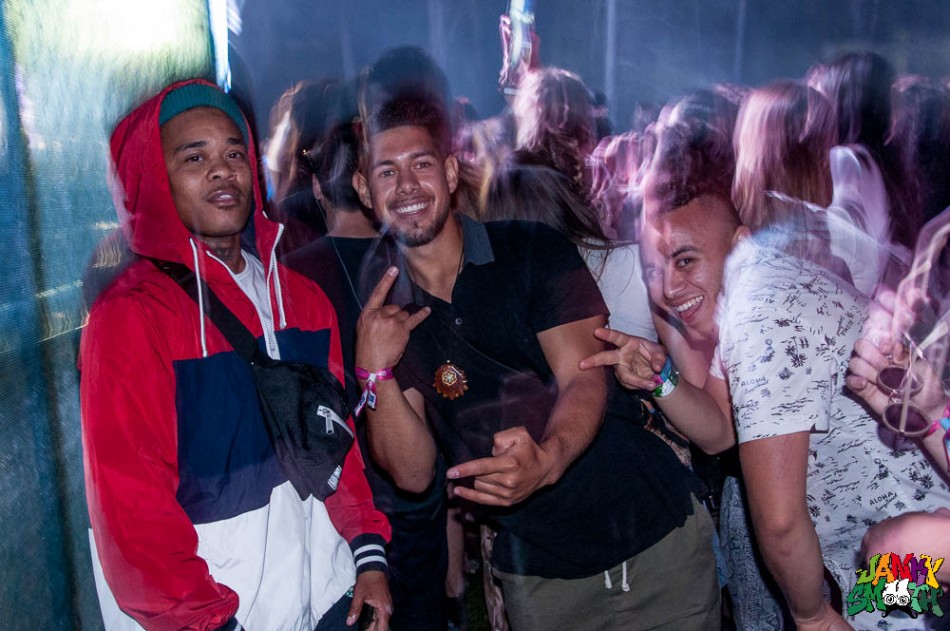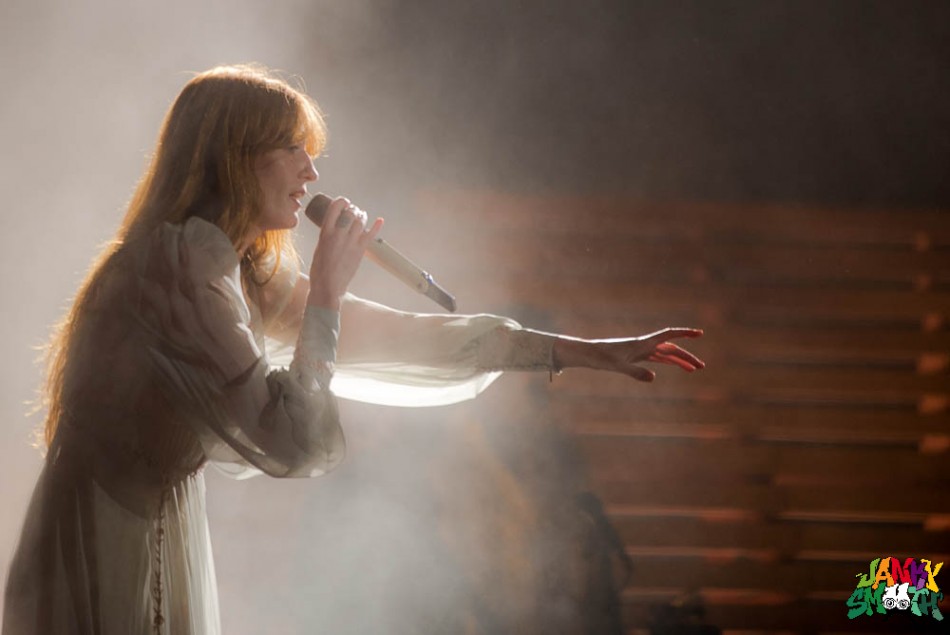 Day 1
When I first arrived at the festival, 15-year old songstress Billie Eilish performed with her foot in a cast, wowing the crowd with her harmonious vocal range. Bay Area rapper Caleborate, served his lyrics and beats as though ready to take his career to the next level. Caleborate had everyone bopping to tracks like "Bankrobber" from his latest album with crafty lyrics like:
"My daddy was a bankrobber, He taught me how to get money, See I don't wanna hurt nobody, yeah, I just love to live this way"
I couldn't help but smile and sing along. Bon Iver played the first ever Outside Lands Music Festival a decade ago and returned. Frontman Justin Vernon led a five-piece brass group and opened with "Perth" from his self-titled album. ODESZA,a duo known individually as Catacombkid and BeachesBeaches, played a captivating set featuring a marching drum band, brass section and insane visuals. Friday's headliner on the "Lands End" stage was The Weeknd, who performed his radio hits "Starboy" and "Pray For Me" off the Black Panther soundtrack. Canadian artist Beck, who shared headline time, was invigorating and fresh. His white-boy rap and folk performance was on point as he played his chart-topping hits like "Think I'm In Love", "Where It's At", and had the crowd chanting "I'm a loser baby, so why don't you kill me."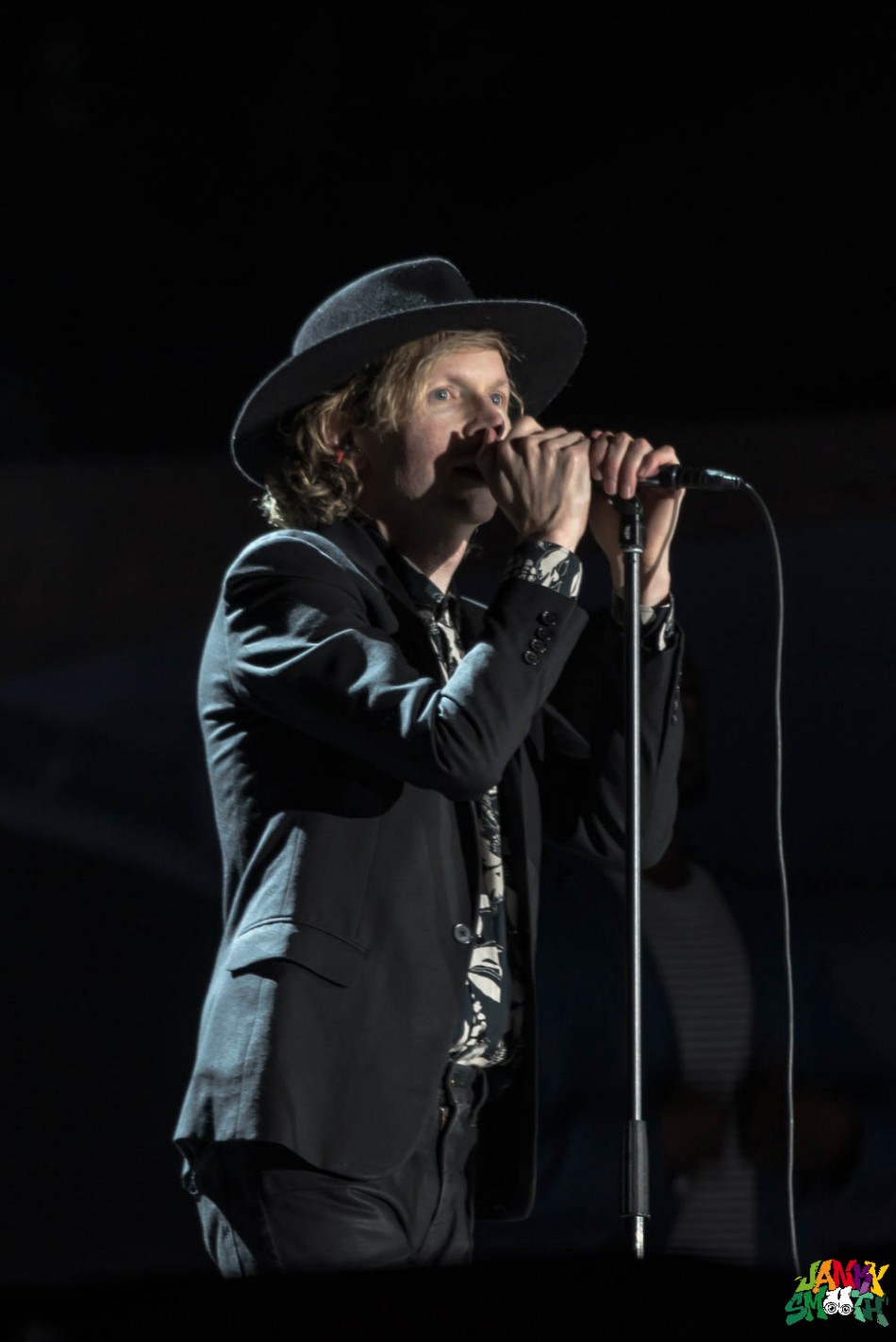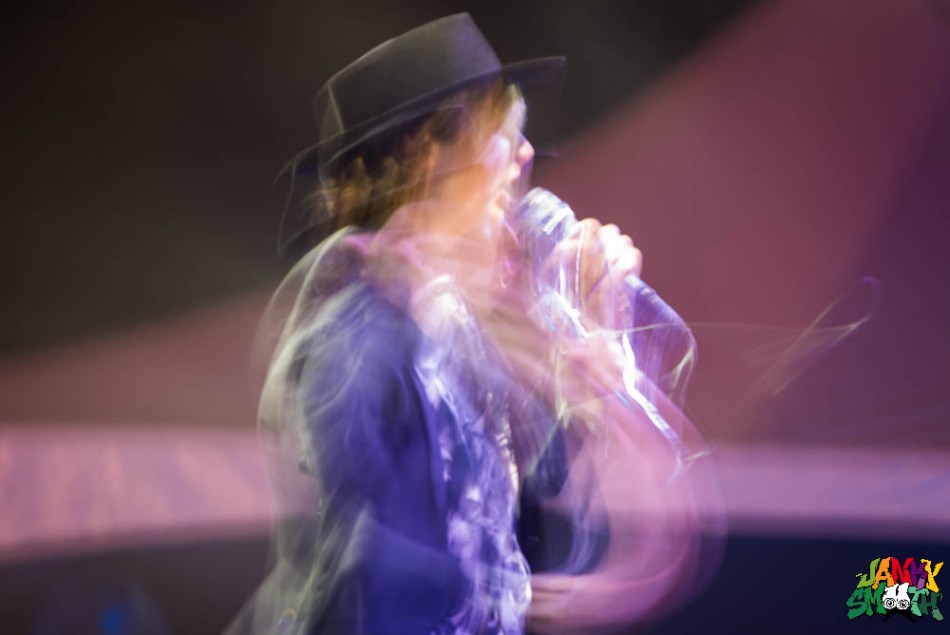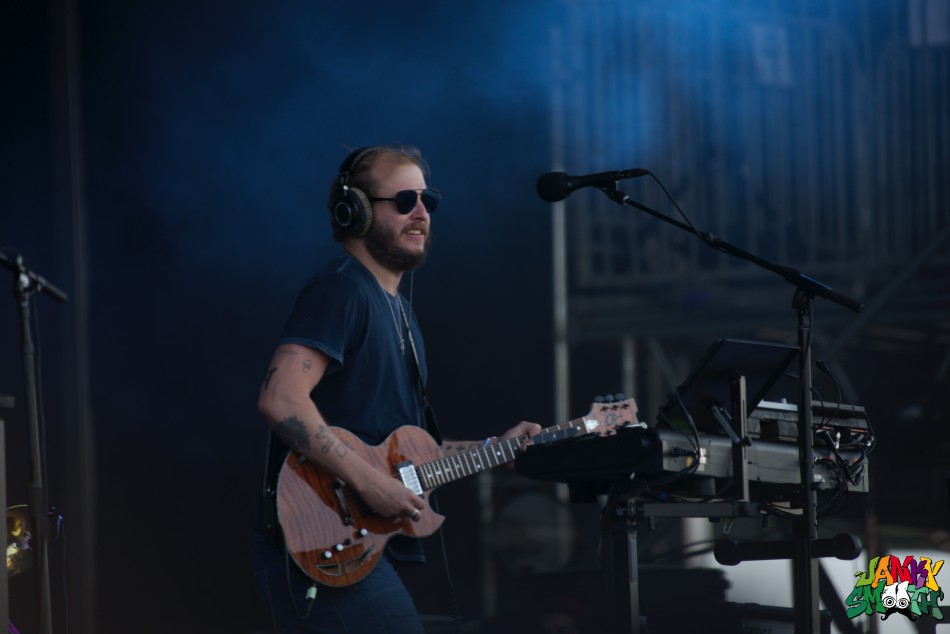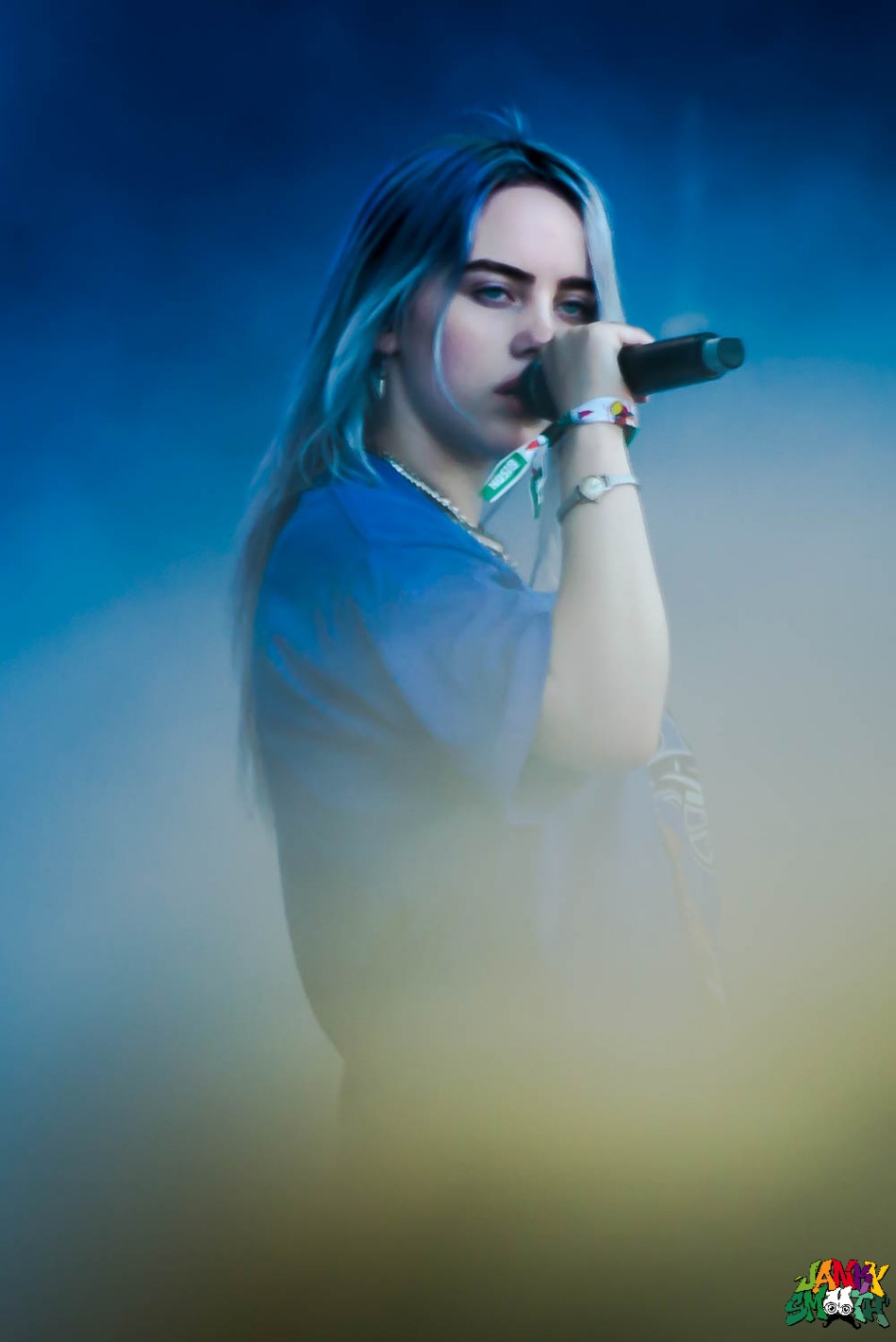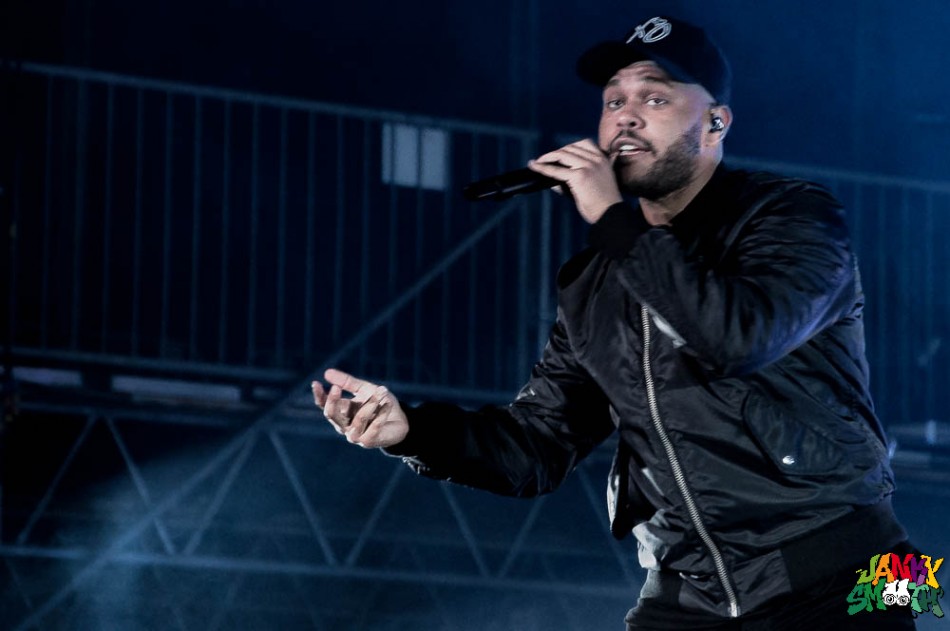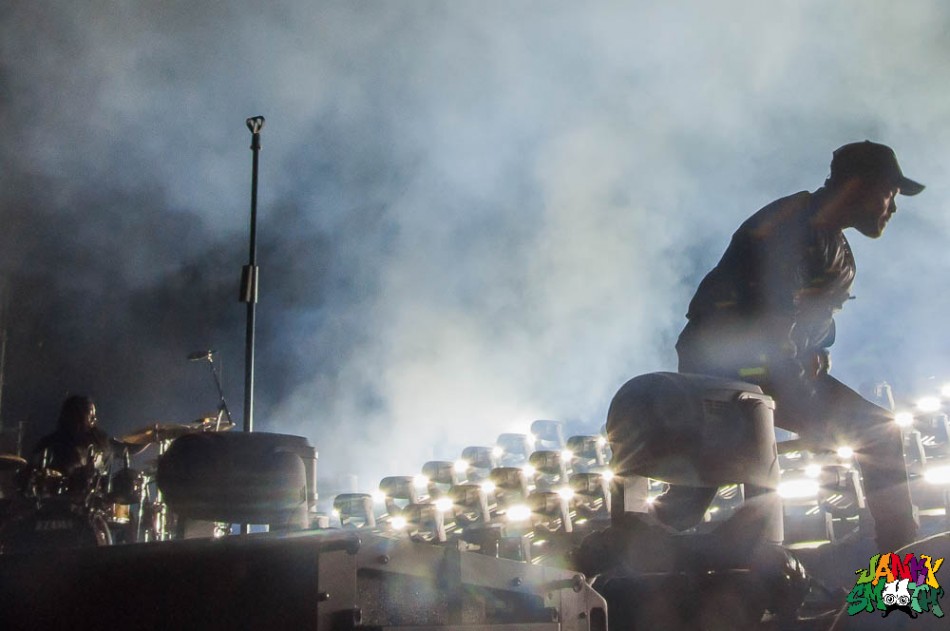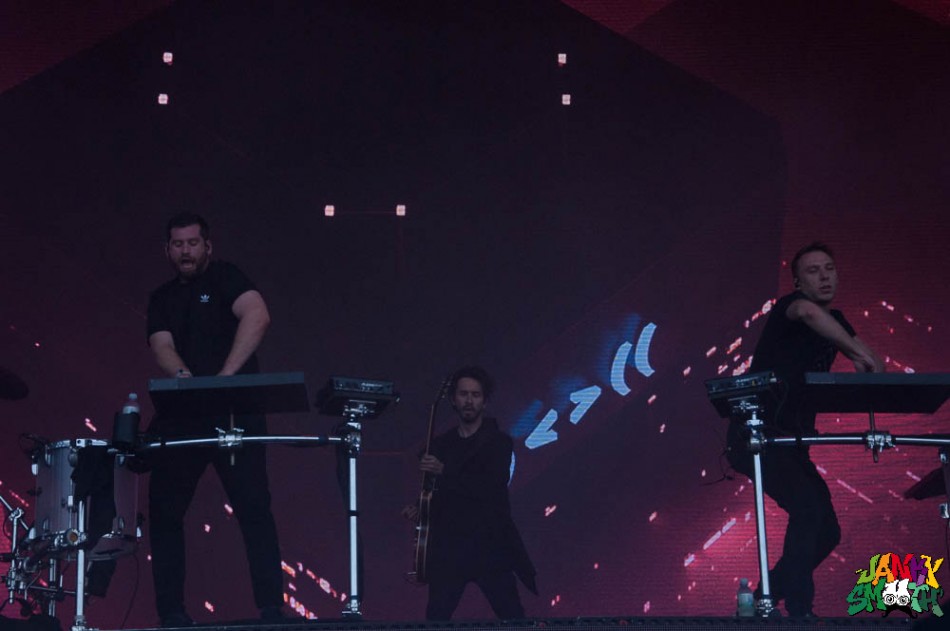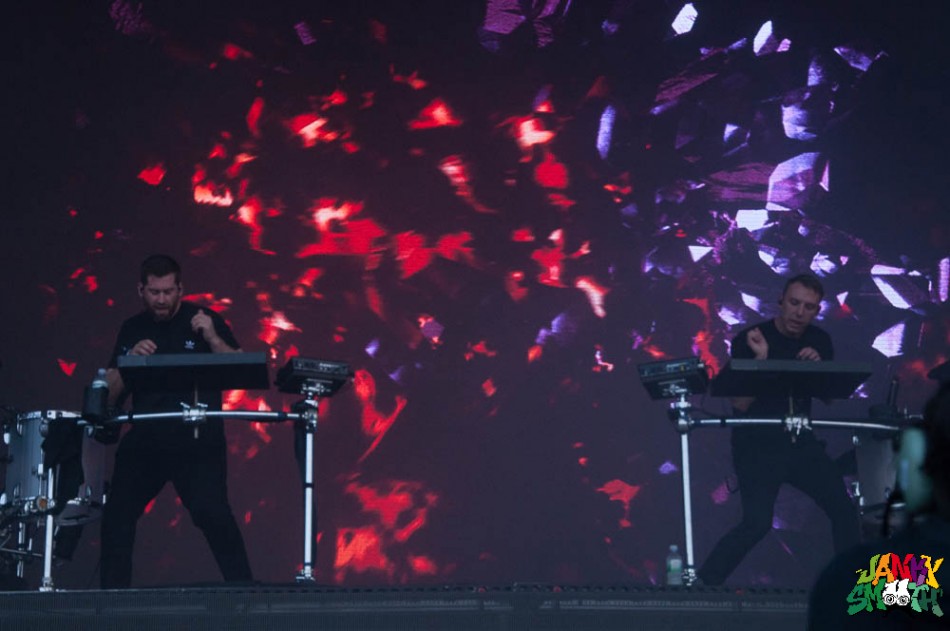 Day 2
Scottish synth-pop group from Glasgow, CHVRCHES, had vocalist Lauren Mayberry act especially playful on vocals with the crowd. They performed "The Mother We Share", "Lies," and "Get Out" from the bands third album Love Is Dead. SOB X RBE warmed up the packed crowd of their young fans, and brought out a few special guests to hype-up their audience. Nineteen-year-old American DJ and producer from Chicago, Whethan was smiling for his fans backstage before his set, he seemed happier than ever, truly living the life of a young music artist. Florence + The Machine debuted a new live show for their North American fall tour and for the release of their new album High As Hope. Singer Florence Welch gave a truly enchanting performance while poetically gliding barefoot across the stage in a sheer flowing white nightgown, hypnotizing her audience. Welch was soft-spoken in between songs, and at one point beautifully suggested for everyone to "hug a stranger," and almost in unison everyone followed command. Future's live show was a mixture with DJ and dancers, at times I felt like it was the dancers who stole the show.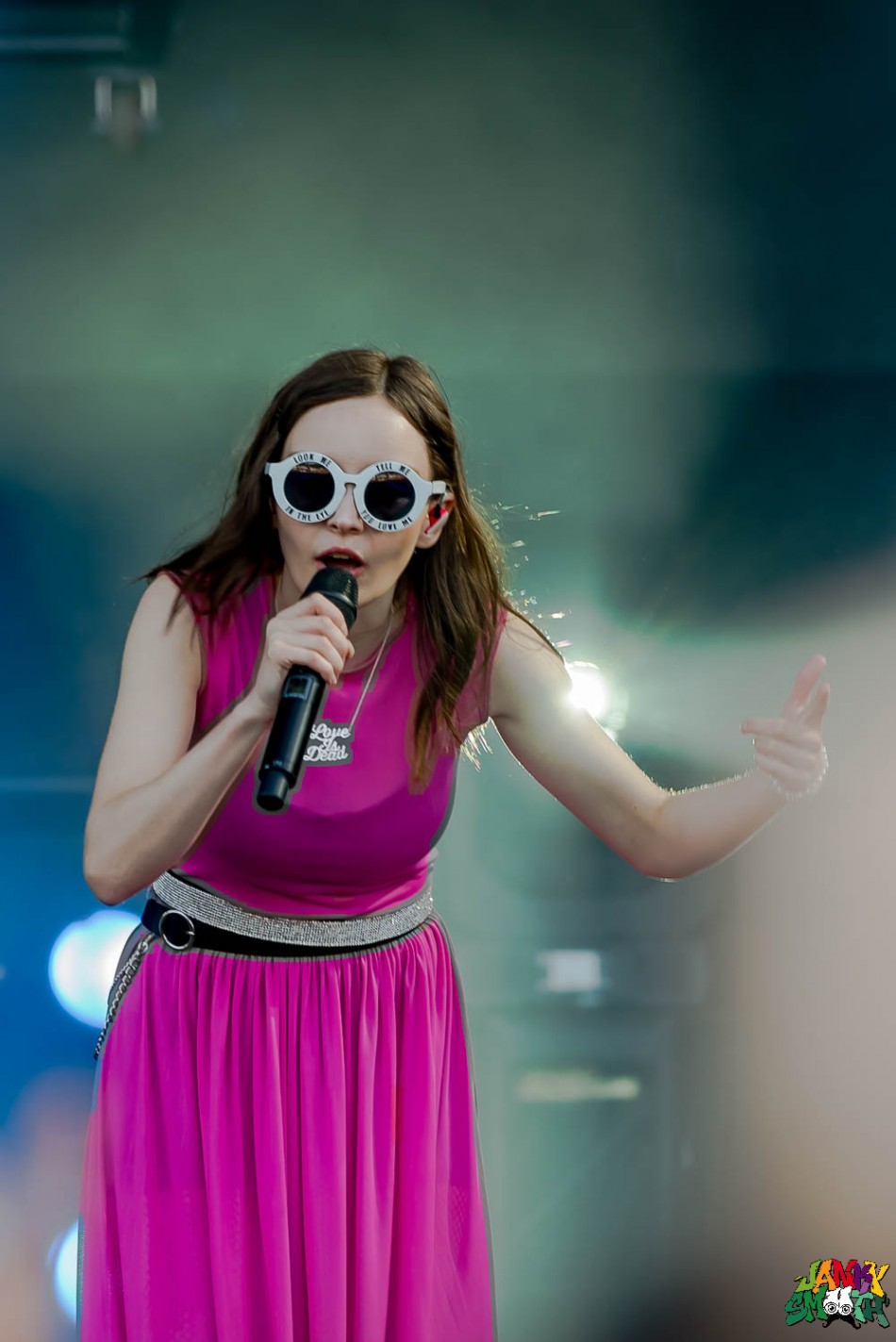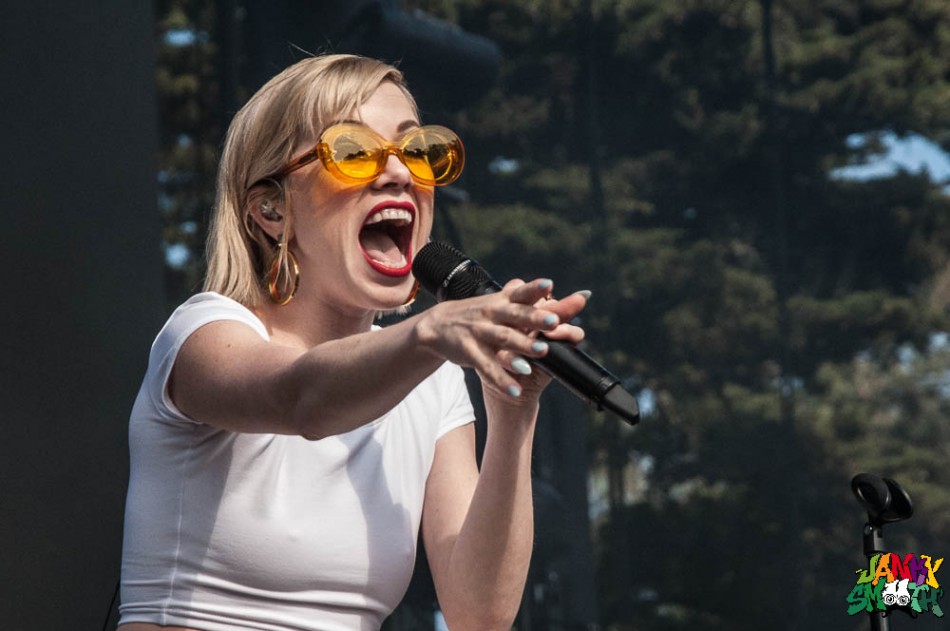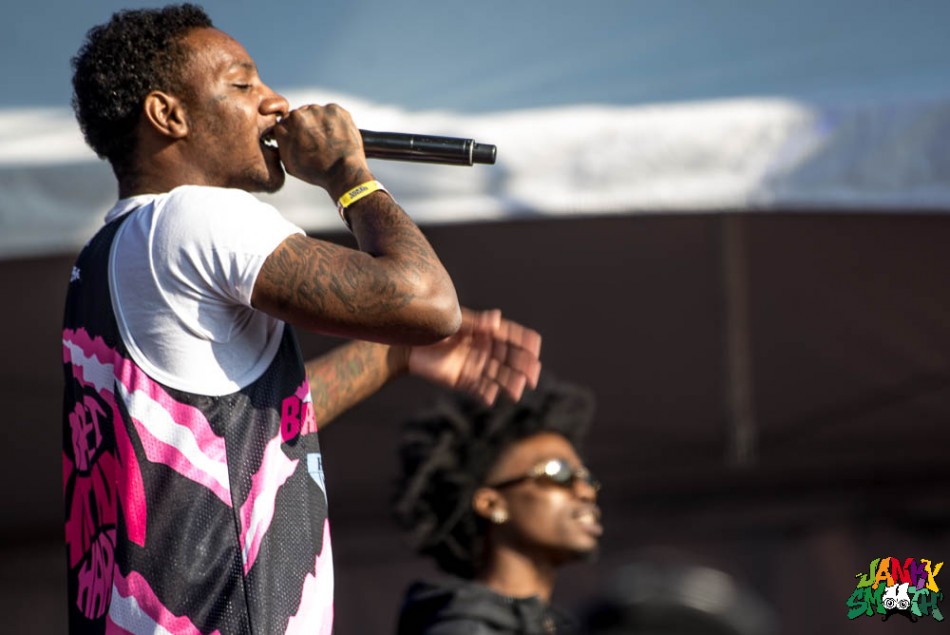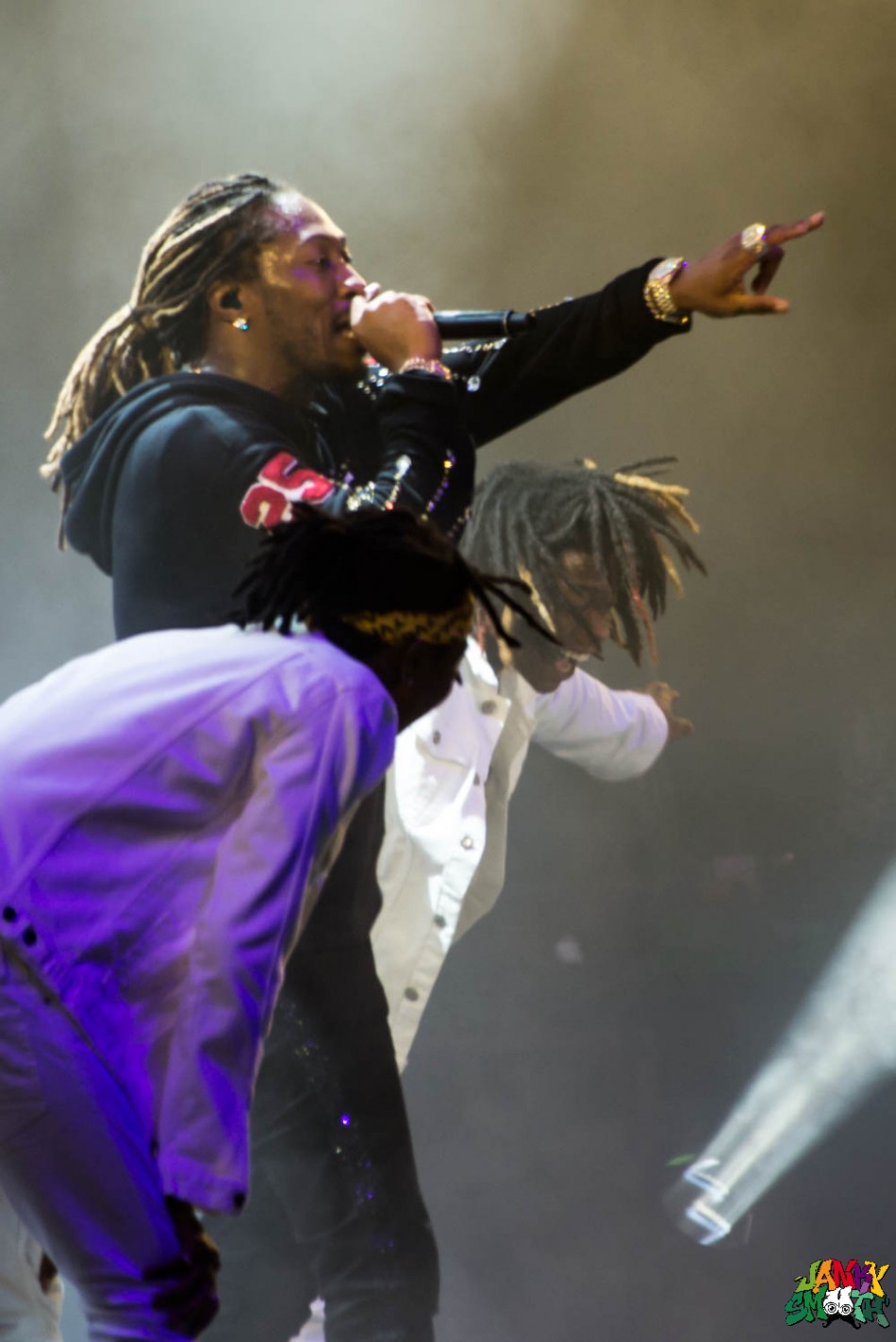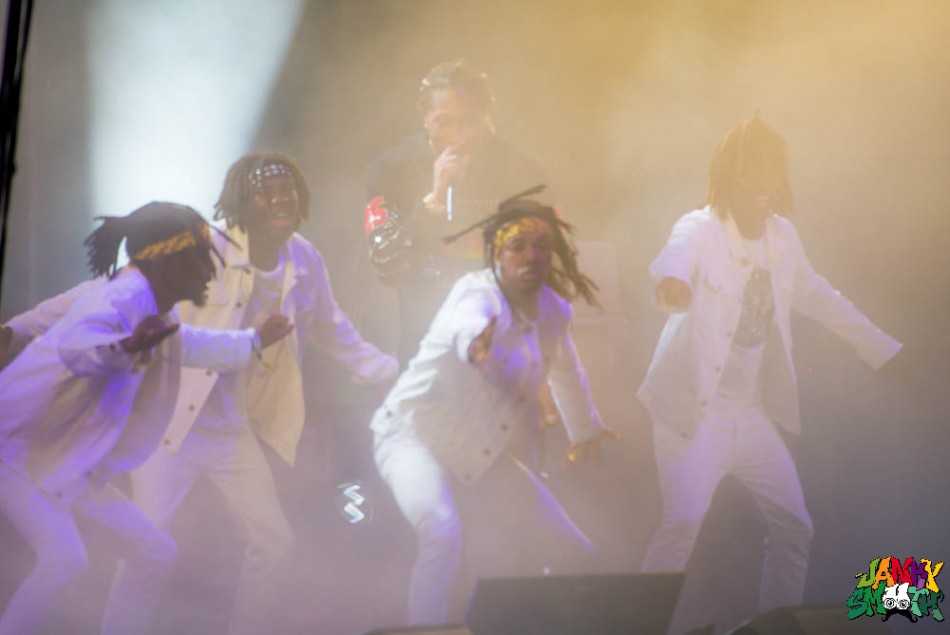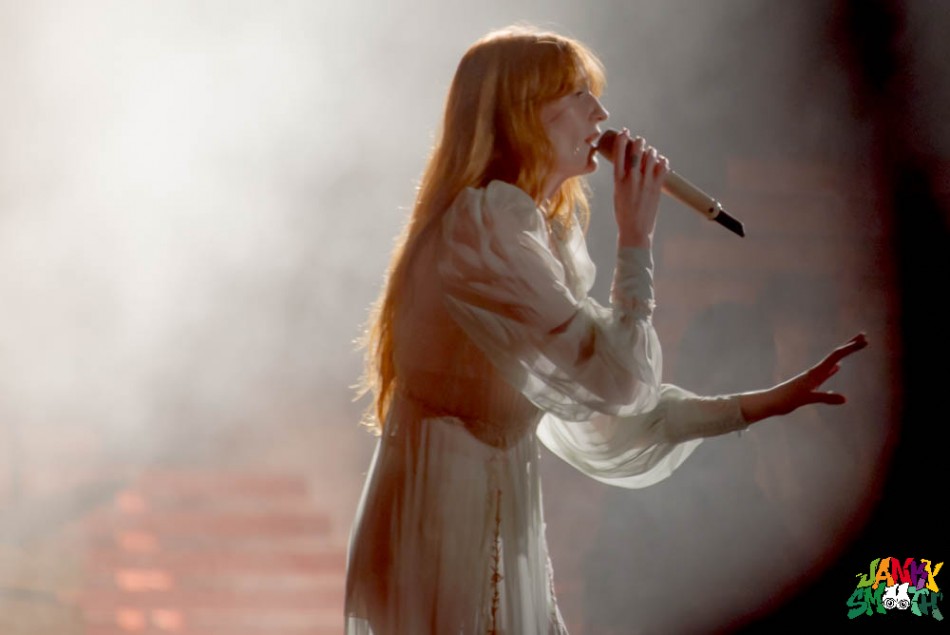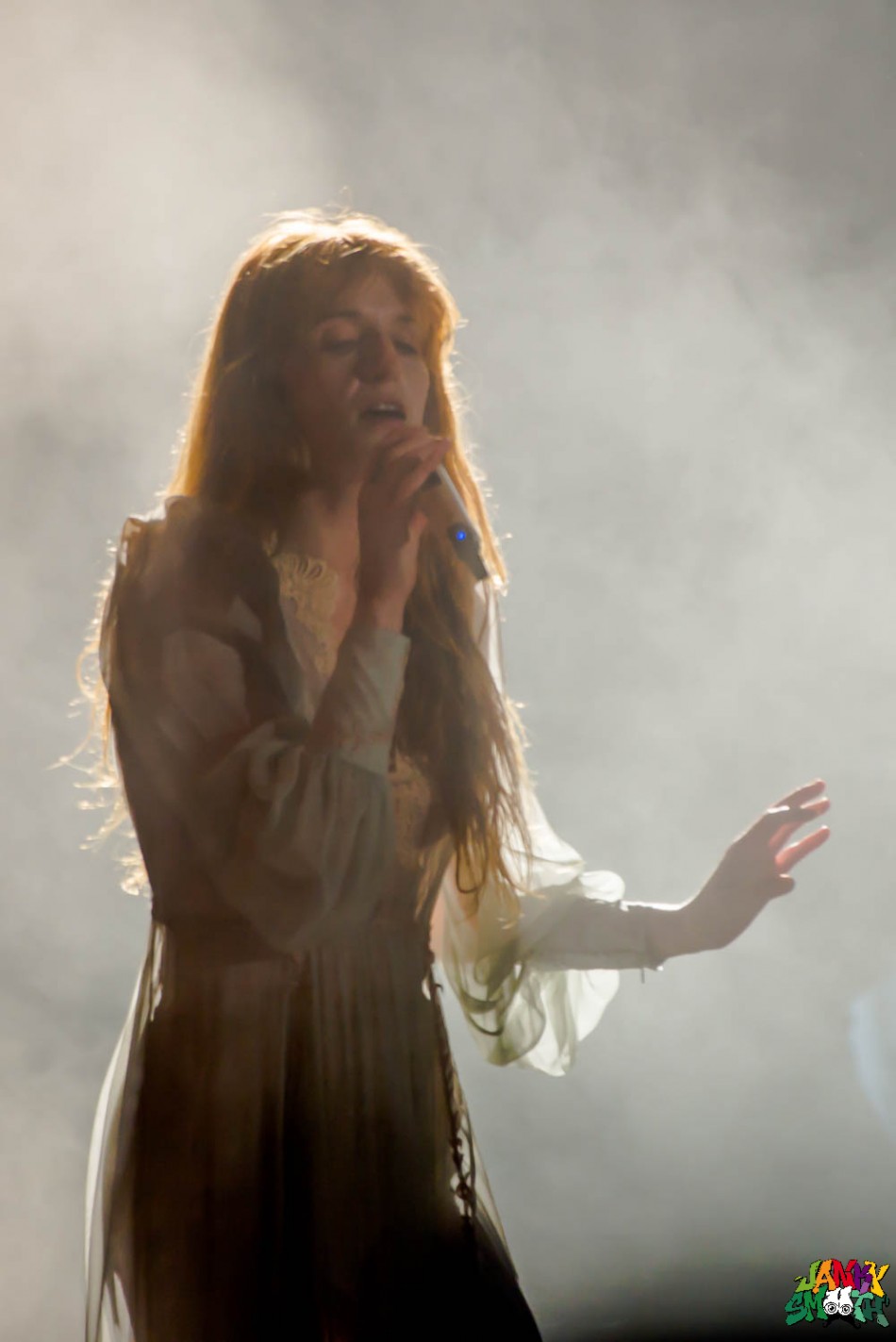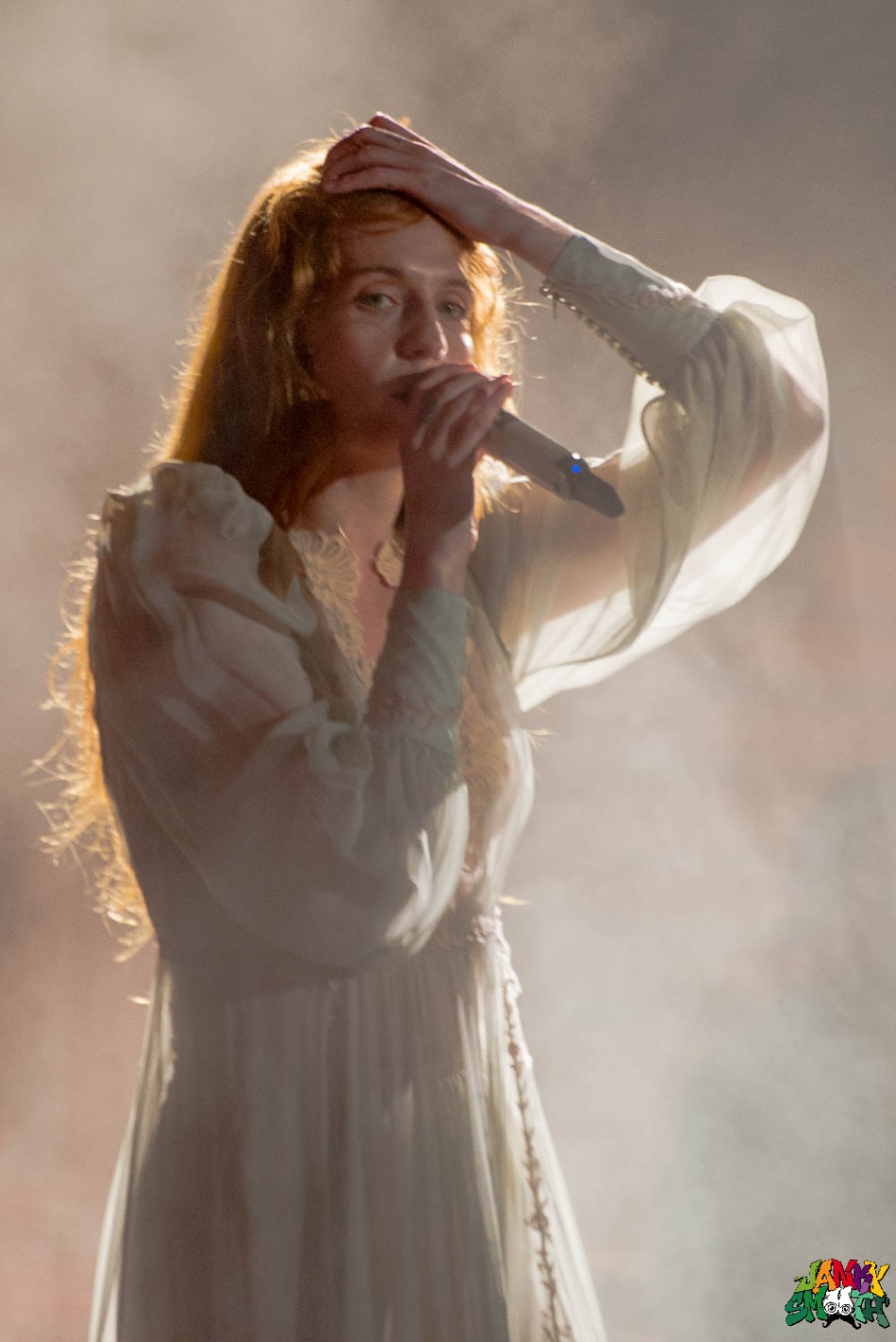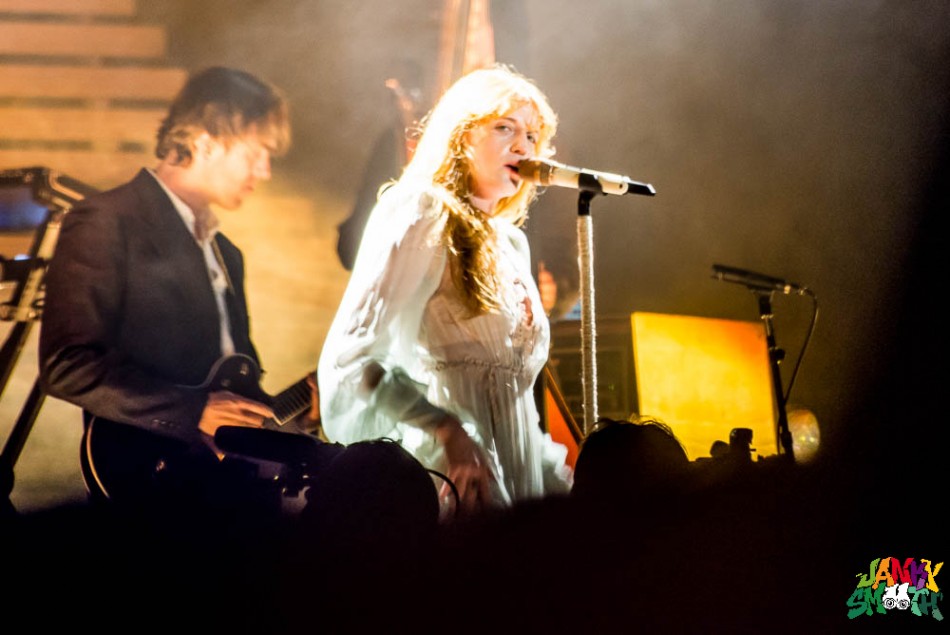 Day 3
Børns' set started a little slow, opening with tracks from his latest release Blue Madonna. By the time I got my photographs, I started to head to another stage to see Laura Pergolizzi, best known to fans as LP, who hypnotized and rocked her audience with her signature whistle, powerful voice, and strong stage presence. Wearing brown suede pants, and mirrored round sunglasses, she picked up her acoustic guitar and started the show with "Up Against Me" off her latest release Lost On You, and new material including "Girls Go Wild," showering her audience with gratitude, even throwing her harmonica into the hands of an adoring fan at the end of her set. Following after was Austrailian multi-instrumentalist Tash Sultana who mixed the guitar, keyboard, pan flute, mandolin, and synthesizer, to be sung over with live vocals creating nothing short of musical masterpieces.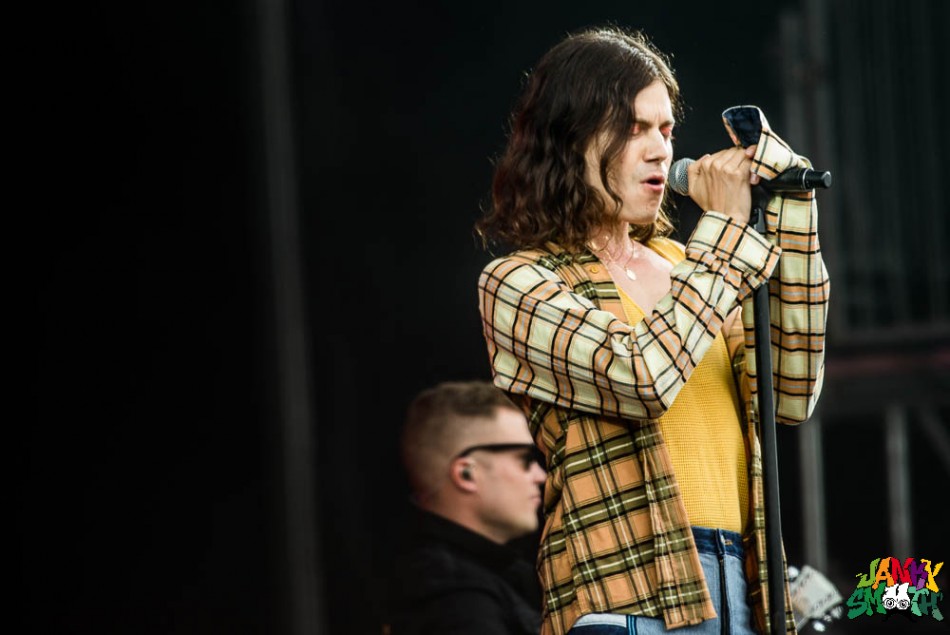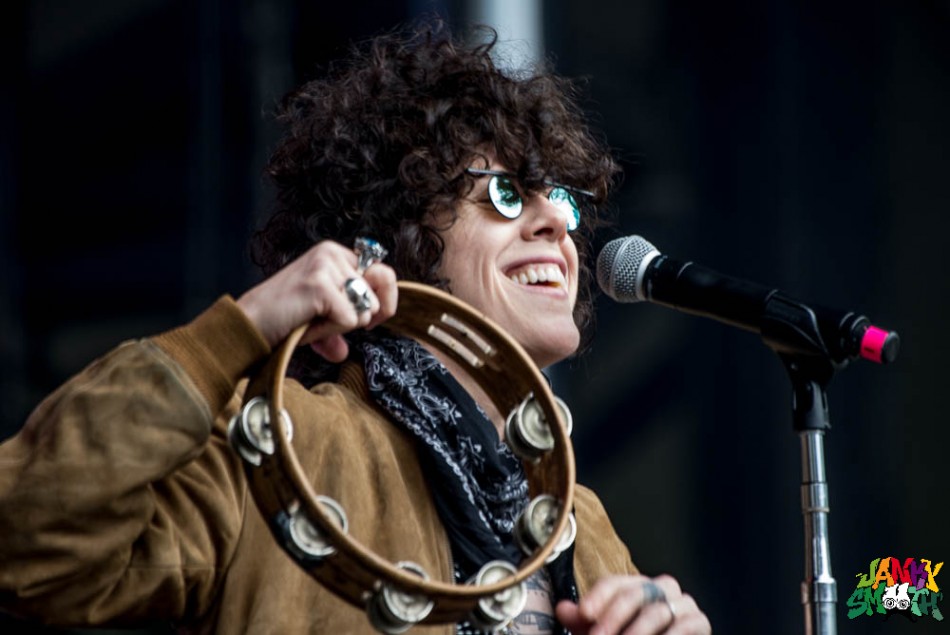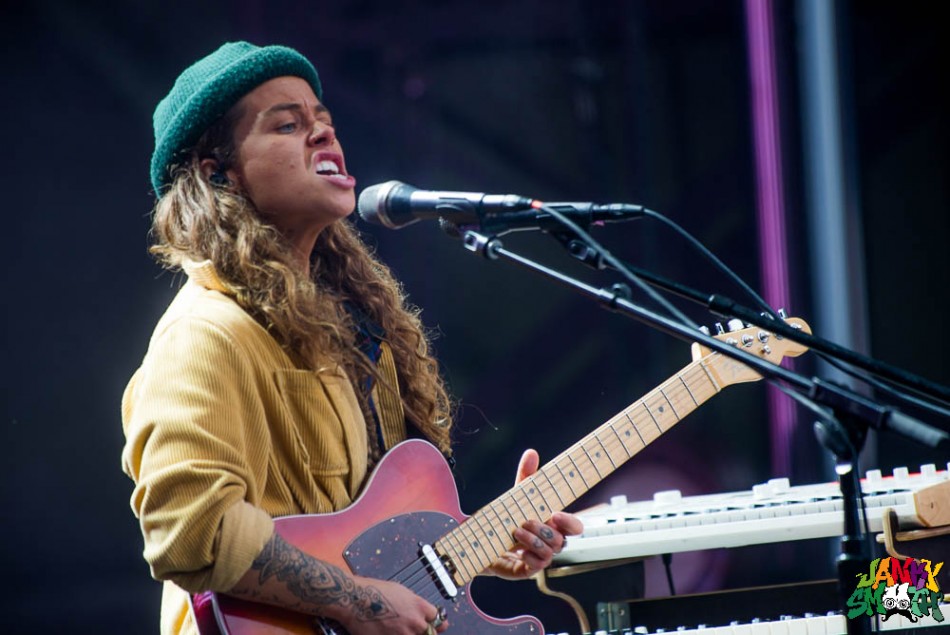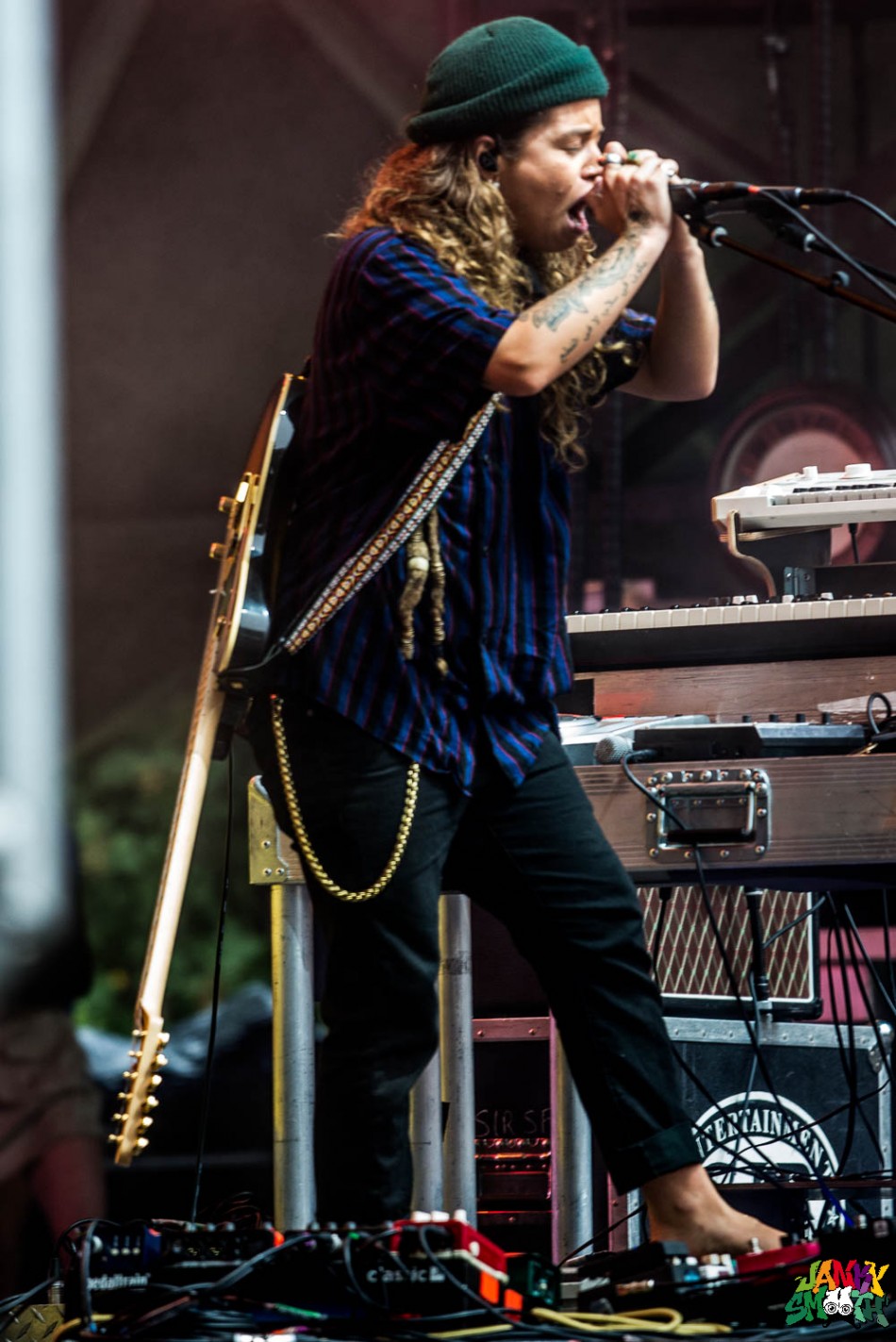 Janet Jackson ended the festival with a colossal 90-minute set of her greatest hits that spanned her decades-long music career, kicking off the show with "The Knowledge." Videos of social consciousness got the message out without preaching, and blasted on the big screen behind the pop icon, making the entire show flow with finesse. Janet Jackson was serious, and oozing sex-appeal at 52, while her commanding stage presence and vocals hit every beat and note perfectly. "San Fran, are you ready to party?" she belted out to the masses, with her luxurious, crimped ponytail blowing in the wind. She Performed her 18 top ten hits from her seven No. 1 selling albums. Songs like "Nasty Boys" and "Miss You Much". Janet Jackson then took an emotional break while basking under the spotlight to take it all in.
"Thats a lot of hits, isn't it?… we have a lot more to go."
She performed the song "Together Again" with a video tribute to her late father Joe Jackson. Even her brother Michael Jackson made his way into his sisters live set with "Scream", the song both siblings collaborated on in the 90's. It was completely surreal. Even though we were watching a video from decades before, hearing Michael Jackson's voice blasting through the speakers and seeing him dance, made us feel like he was there with us again. After a quick outfit change, Miss Jackson asked if she could come out and join her audience. The Queen of Pop stepped down from the stage and walked thru the barricades and into the crowd. She then straddled a chair on a raised platform in the crowd to intimately deliver a round of classics including "I Get Lonely" and "Any Time, Any Place". Janet Jackson reminded us all that she's here to stay and that her legacy will be eternal.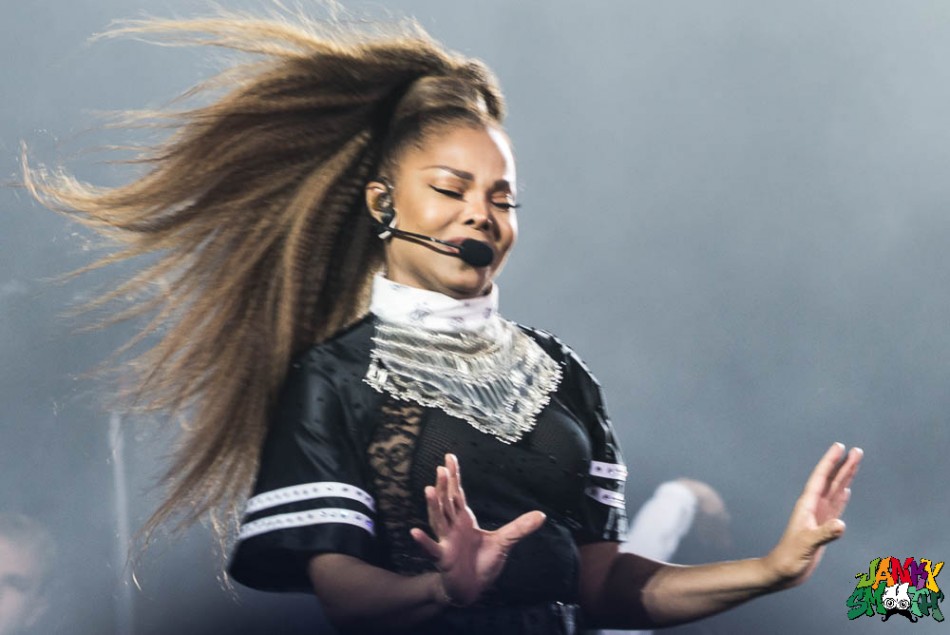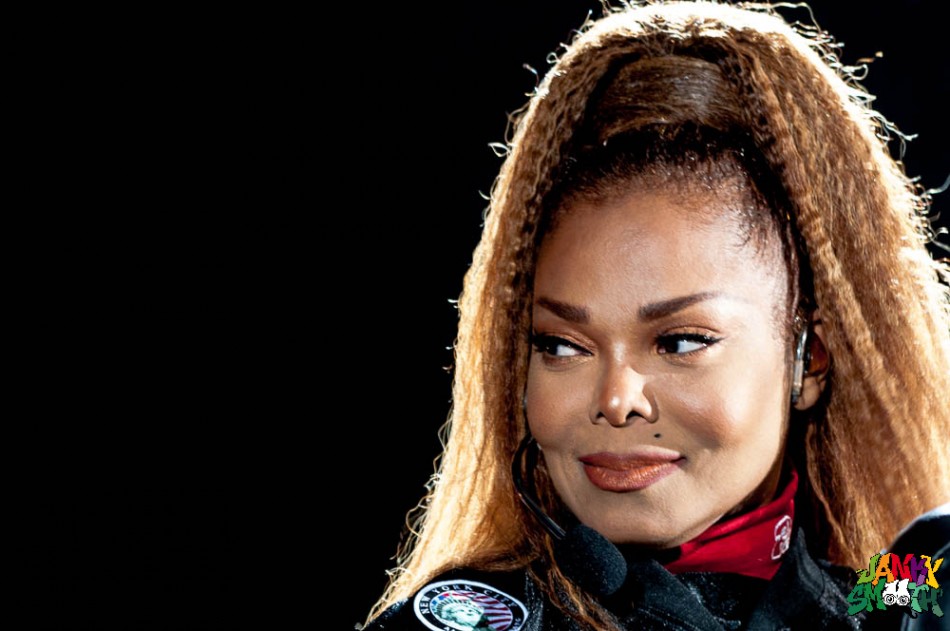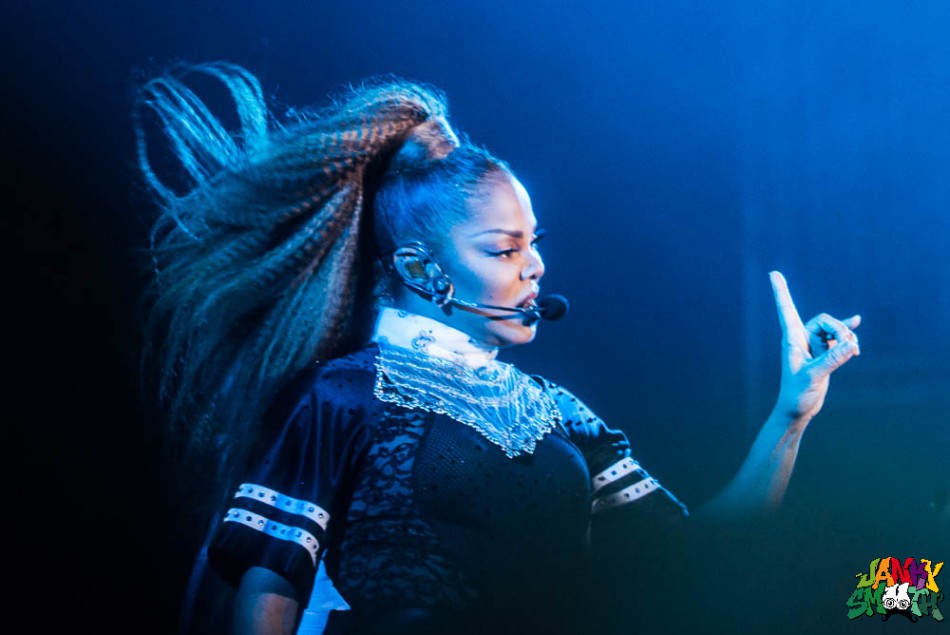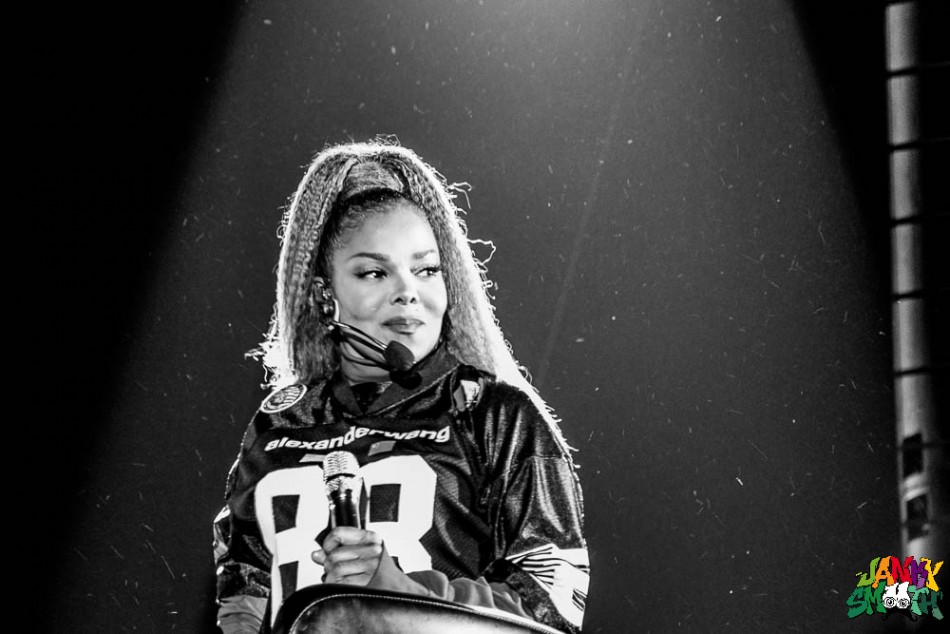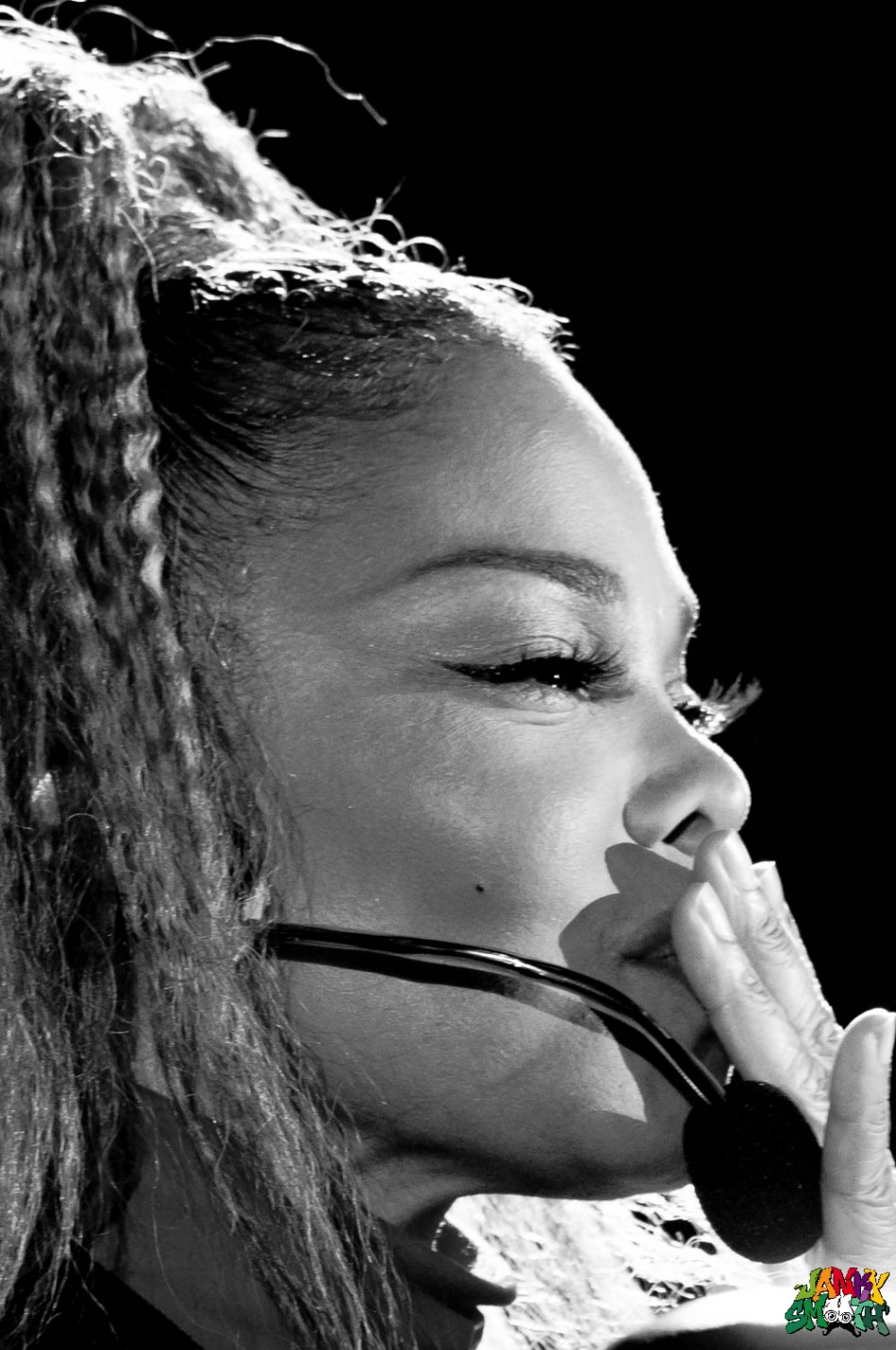 I definitely recommend Outside Lands Music and Arts Festival to anyone who loves great music and chill vibes while being in a vast forest atmosphere.