Bastard Rap: Lil Ugly Mane and Bastard Noise at The Locker Room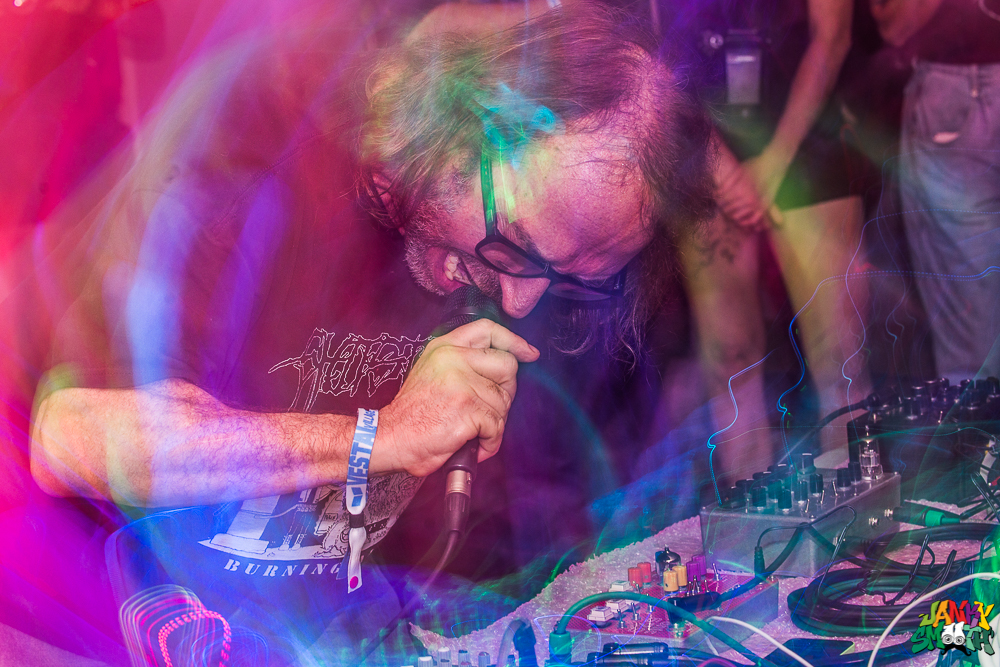 Well what do ya know… it looks like Garden Grove has a lot more going for it than forever being relegated to Sublime references. The quaint Orange County town has a new outdoor/indoor venue in Garden Amphitheater and the smaller, Locker Room within it. The Amphitheater is hosting two amazing hardcore festivals in 2018 so having scoped out the space, I can say for a fact these shows will be completely insane.
The Locker Room, which is decorated with yellow lockers along the back of the stage, would host Lil Ugly Mane's Orange County show on a tour that he billed with diverse bands for every date. Mane assembled trap, death rock, and legendary vocalist of Man is the Bastard, Eric Wood, who with an array of machines, creates sonic insanity under the banner: Bastard Noise.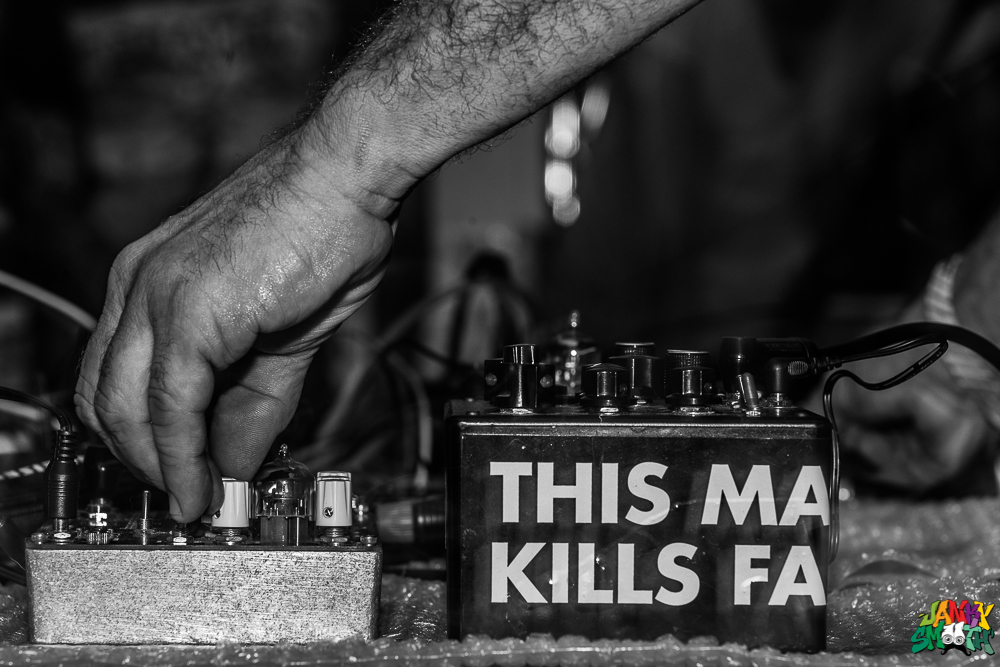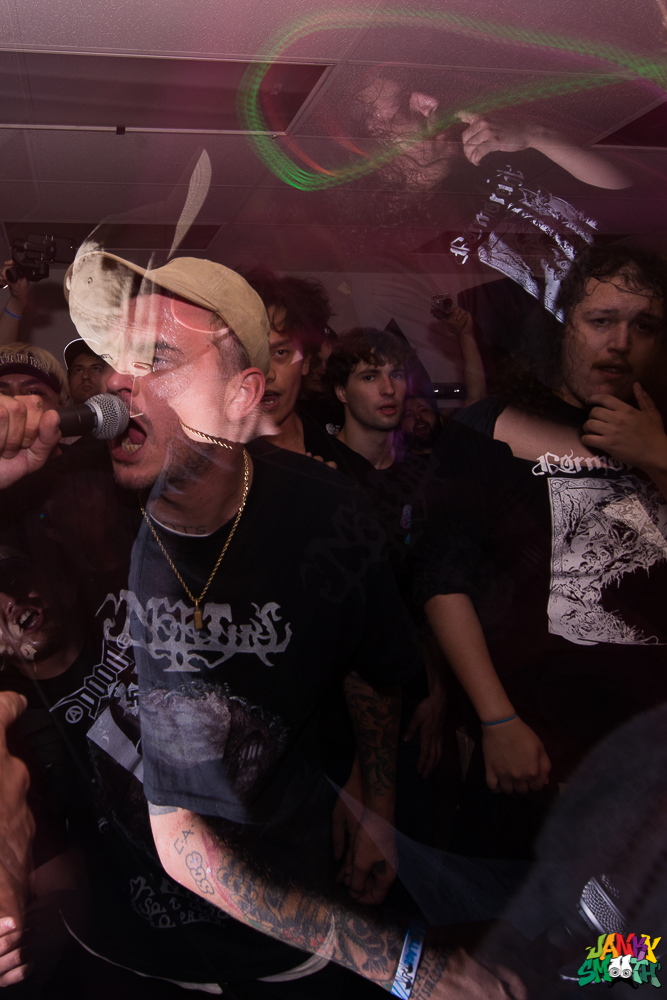 The first band to play the evening was a crusty hip hop artist known as Death Rattle. They performed as a duo consisting of a mad-dog vocalist that duel wields microphones, one filtered, one not, and a live drummer. Opening his set with the command that all nazis get the fuck out, Death Rattle represents one of the many MCs finding just as much inspiration, both lyrical and visual, in crust punk as in hip hop. The anti-fascist life seems to interest them more than the OG thug life themes of hip hop or gangster rap. I don't think there's a name for this kind of hip hop yet so, I figure Bastard Rap is as good as any.
Next was the surprise hit of the show: Communal Graves. The punchy rhythm section married their hazy guitars and vocals to create the perfect marriage of goth and power violence. They looked and sounded like a Nuke York band. They also utilized classic post-punk repetition to get everyone moving and thinking in perfect, hypnotized sync together.
The straight forward trap artist of the show was Crimewave, who had a magnetic and charismatic stage presence only elevated by lyrics and flow that captured the audience. Finishing with his song "Toxicc" that samples Britney Spears' "Toxic", Crimewave won us all over.
Adding to the night of music that would drive old hip hop heads up a wall, Horse Head, took the evening on a suicide ride down razor blade lane with his emo-trap lyrics. It's an interesting phenomenon, this style of trap that undermines the themes and musical character that always made hip hop cool in the first place, that said, I for one don't hate the genre. It doesn't pull on my heart strings but it doesn't disgust me. Horse Head sulked on the stage, delivering his slow-flow, and I could see why this genre has attracted so many followers. I imagine somewhere on this Earth, right now, there's a teenager watching anime and crying and because this person exists, there is a place for this sound in music. Midway through his set, Horse Head brought up Lil Lotus to sing a few songs and duet until finishing.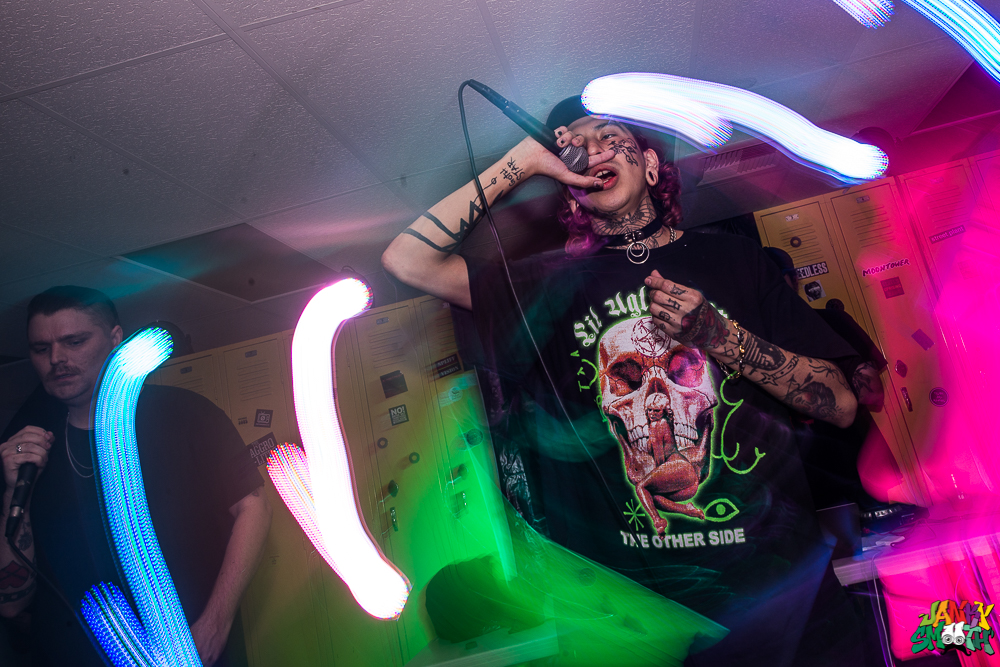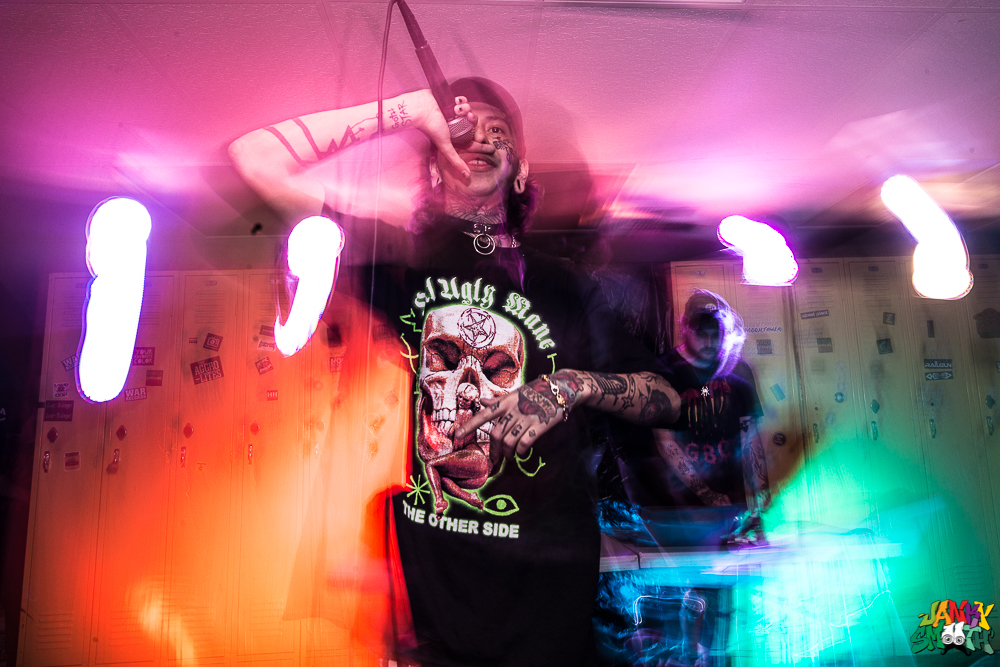 Bastard Noise performed one of the best noise sets that I've ever heard. With a slurry of sounds coming out of an assortment of knobs, switches, flippers, and gizmos, Eric Wood is right to call what he does, "Insect War Electronics". It's the sound of an angry hive and over it, he growls with his signature grind guttural vocals. The intense and random arrangements he crafts build the perfect storm until finally commencing in a silence so welcome, that it almost makes up for us all nearly going deaf. Bastard Noise: a sonic earwig eating into your brain.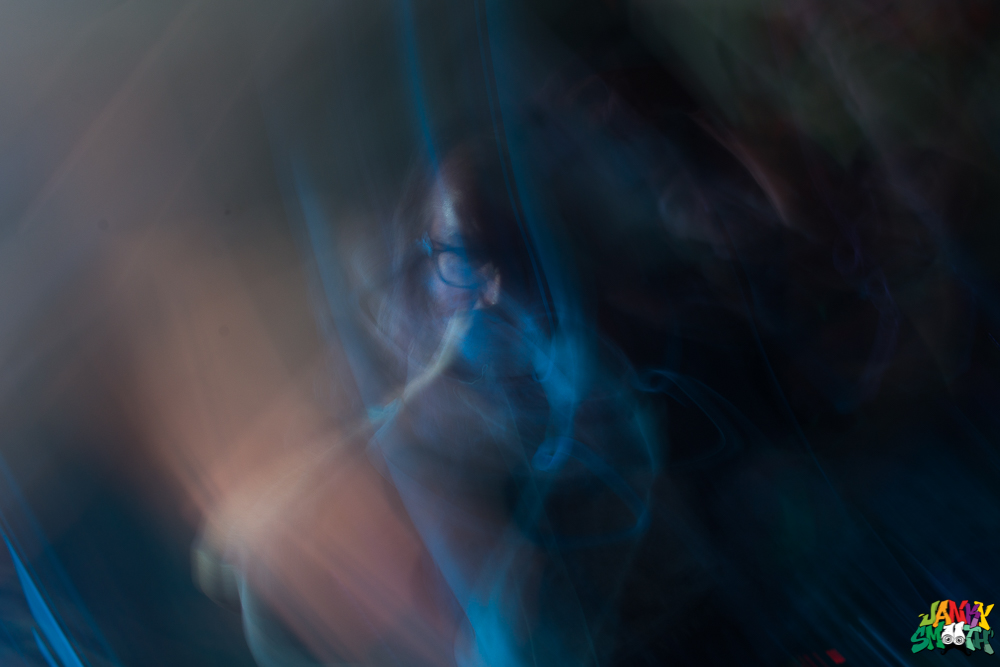 Following Bastard Noise, to an audience that I'm sure was half the size of his 1720 Los Angeles date the next day, Lil Ugly Mane brought the Locker Room as close as we could possibly get without absorbing each other into one being. Making the most of any crowd in ay venue, this is the sign of a true artist. We all jumped and moshed to the brilliant hip hop tunes by this young and strapping producer and MC. Mane is the cream of the crop when it comes to this era of rap. It's not your run of the mill trap karaoke hour, this is lyrical bullets piercing through your defenses to give you a lucid high-like state of chilling. My favorite of his songs, "Bitch, I'm Lugubrious", exemplifies his rich production and savvy, smart, and sinister lyrical precision.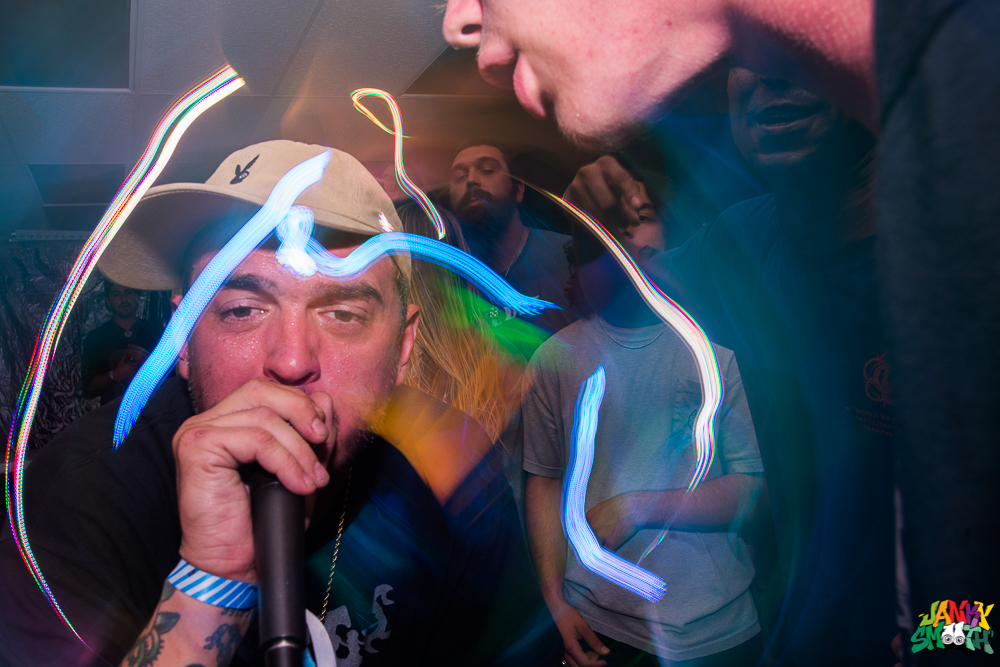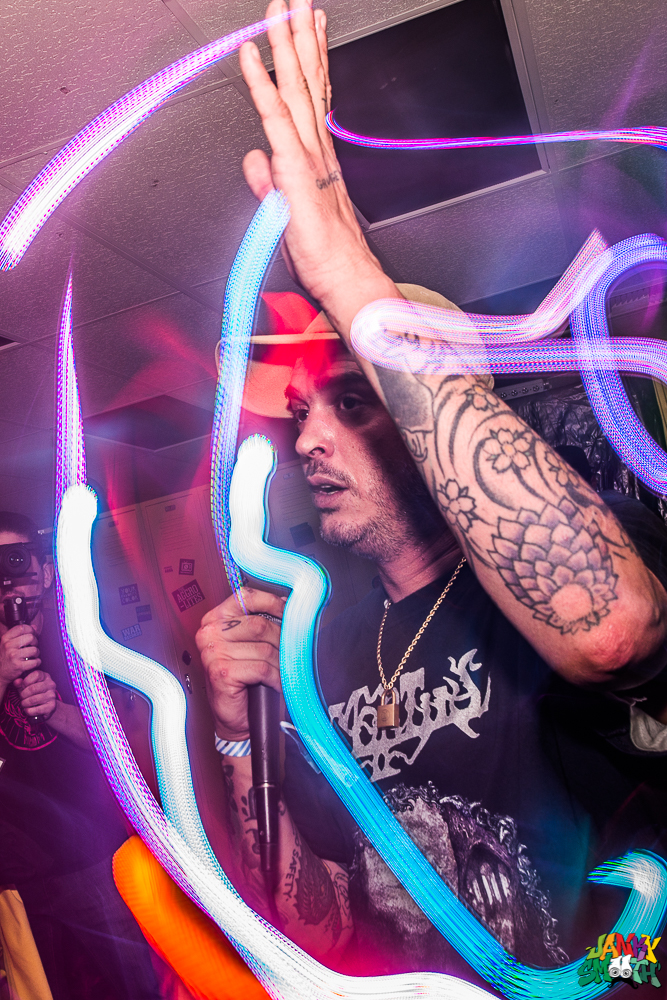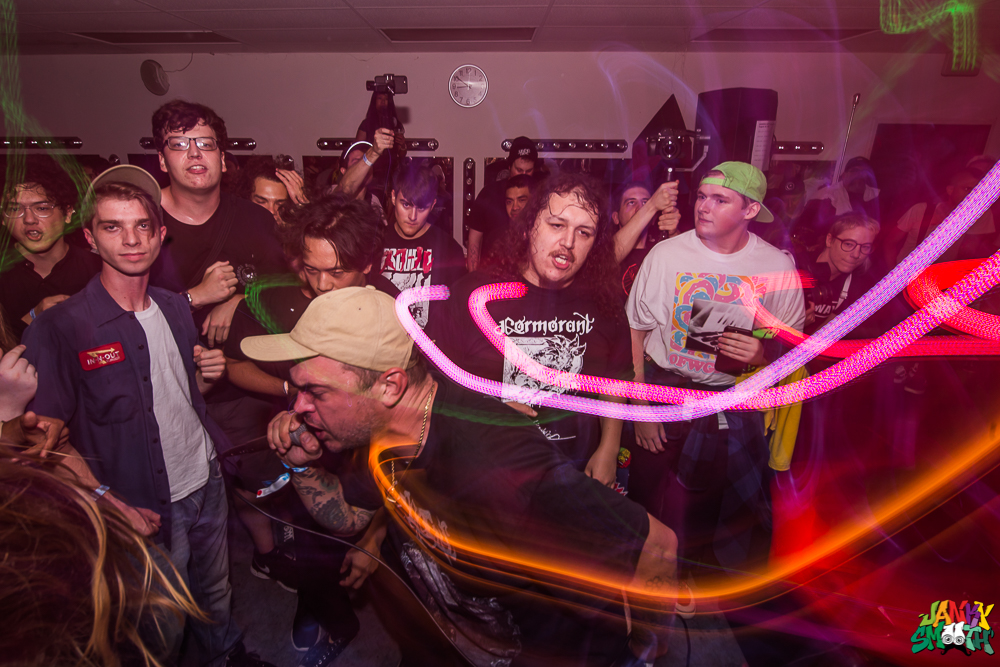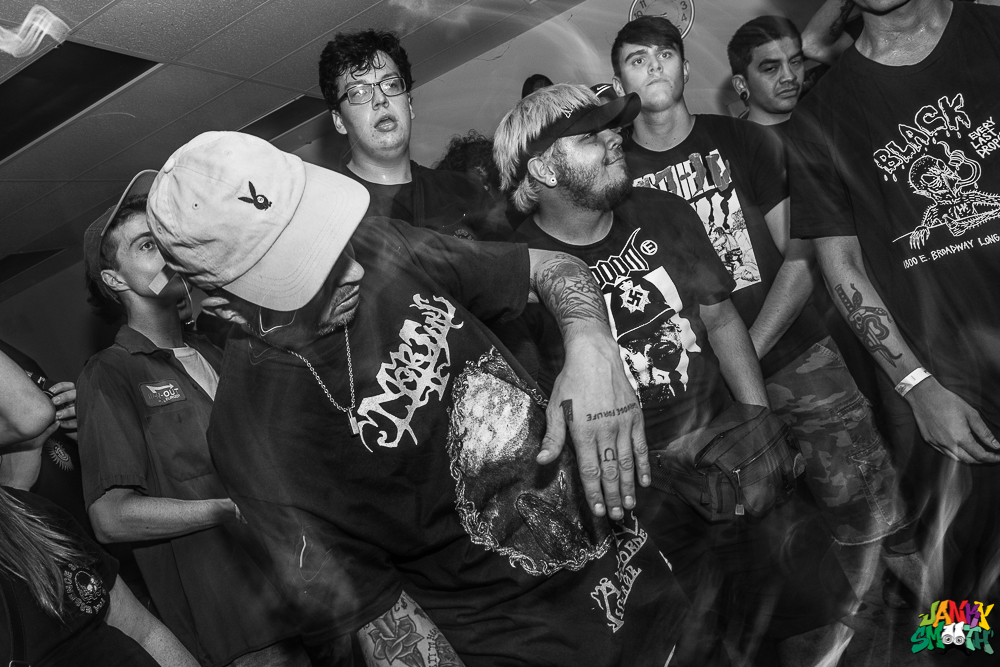 Words by: Rob Shepyer
Photos by: Jessica Moncrief