The Sound of Silence: Outside Lands 2019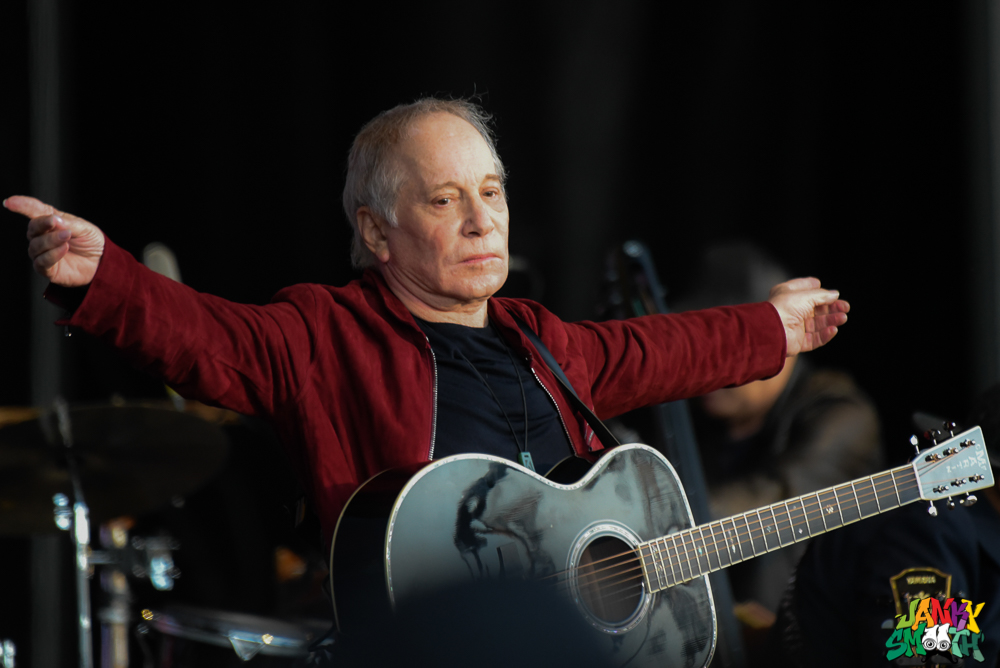 Words and Photos: Maggie St. Thomas
Back at Outside Lands Music & Arts Festival for my 2nd year in a row, I definitely felt like I was home again. This San Francisco 3-day event is always a mixed bag of goodies and is well known for offering one of the most diverse line-ups in music. Six stages and artwork displays come alive beneath towering eucalyptus trees in the gorgeous lush green forest that surrounds Golden Gate park. Outside Lands is massive. This year was a record breaking crowd that was served the finest once again from the people of Grandstand Media.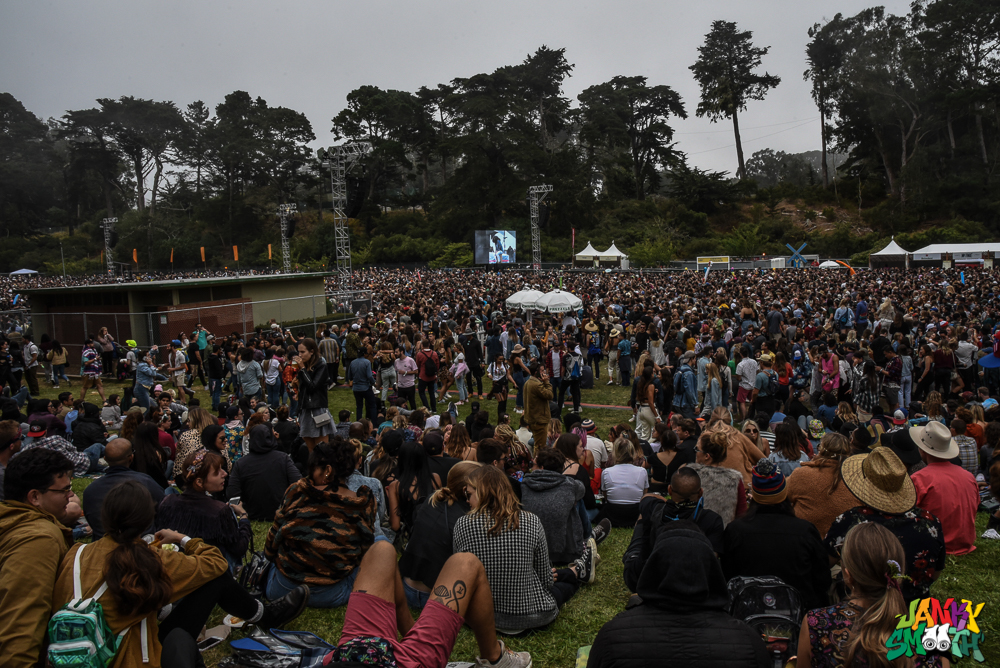 There was a rainbow color of lights emitting from the trees, through the thick layers of fog, or maybe that was the smoke emanating from Grass Lands, a large cannabis education section. This year Outside Lands made history as the first festival in California to offer their concert goers a place to purchase and consume marijuana products. For 3 days, the festival was home for good vibes, good music, and all around good everything. The beauty of Outside Lands is that there is so much to entertain just about anyone. My favorite part of the festival is the Bubble Tea Party, a psychedelic wooded wonderland where you can sit down and enjoy a cup of the finest tea or coffee and sit with monstrous glow in the dark mushrooms, on couches and chairs that sat above rugs with wooden tables resting on the grounds creating the ultimate colorful chill experiences in the forest. Psychedelic lit up flower arts of enormous size hung down from the trees above and there was performance art including a bubble fairy, jugglers, and singers dressed as characters from Alice in Wonderland at the Mad Hatters tea party.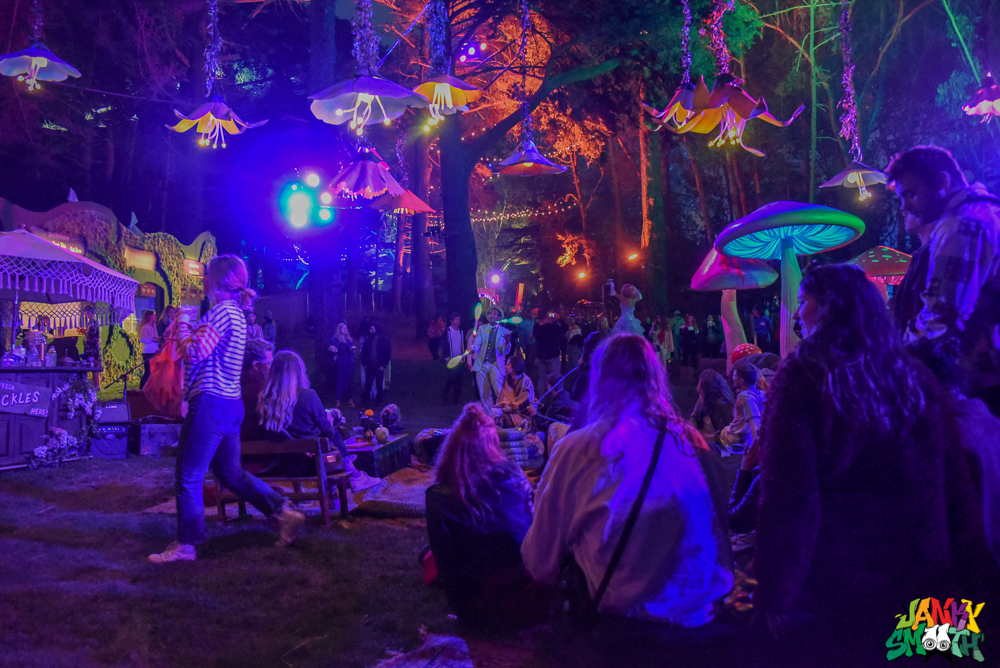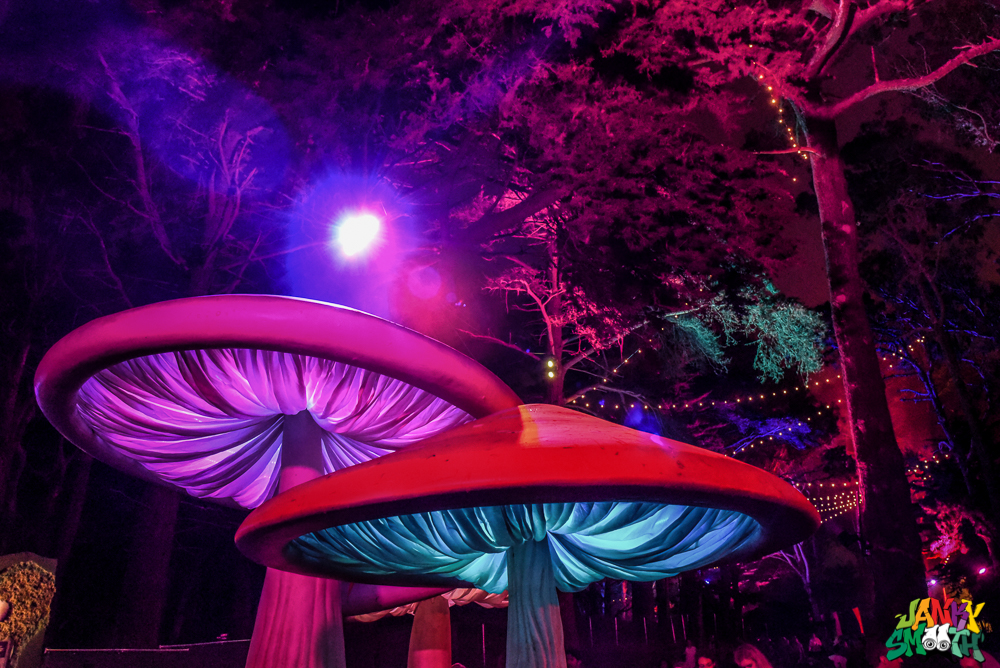 Once again the Media tent had complimentary Heineken and Stella as well as water for the press patrons and served up a great relaxing spot to take in the atmosphere, the music, and get away from the madness of the crowds. In addition to comedy, there was Beer Camp, Wine Lands, Cheese Lands, and plenty of food surrounding each stage. The best vegan varieties were near the Lands End stage, otherwise it was pretty much an apple or banana outside of this area.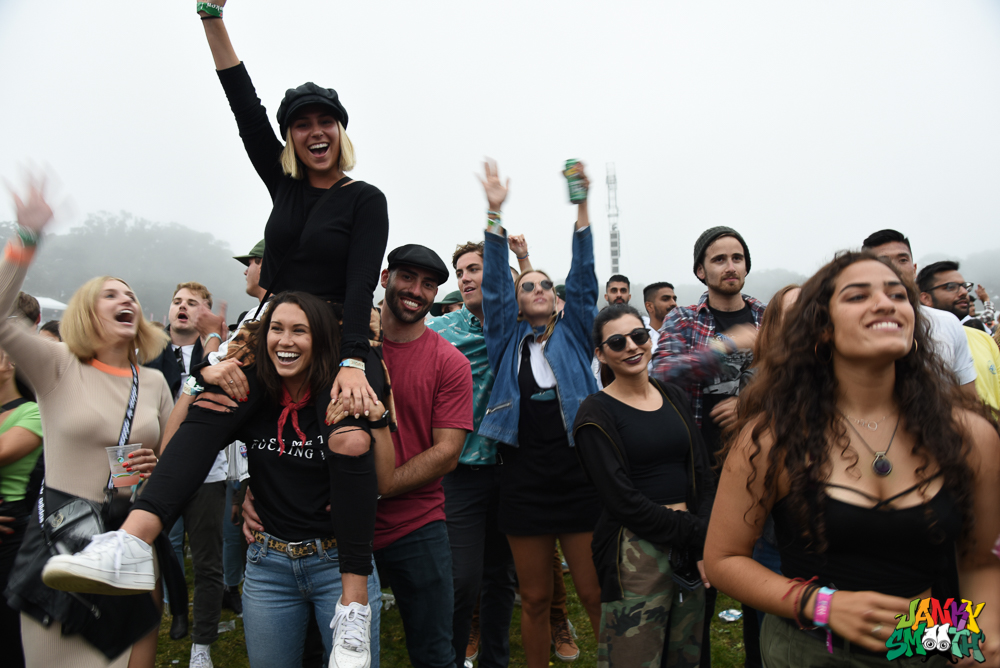 On top of the main stage (Lands End) there was a gorgeous display of the Golden Gate Bridge made up of many different colored lights, some of which pointed way up high when the sun went down. It was a phenomenal a sight to behold from any angle.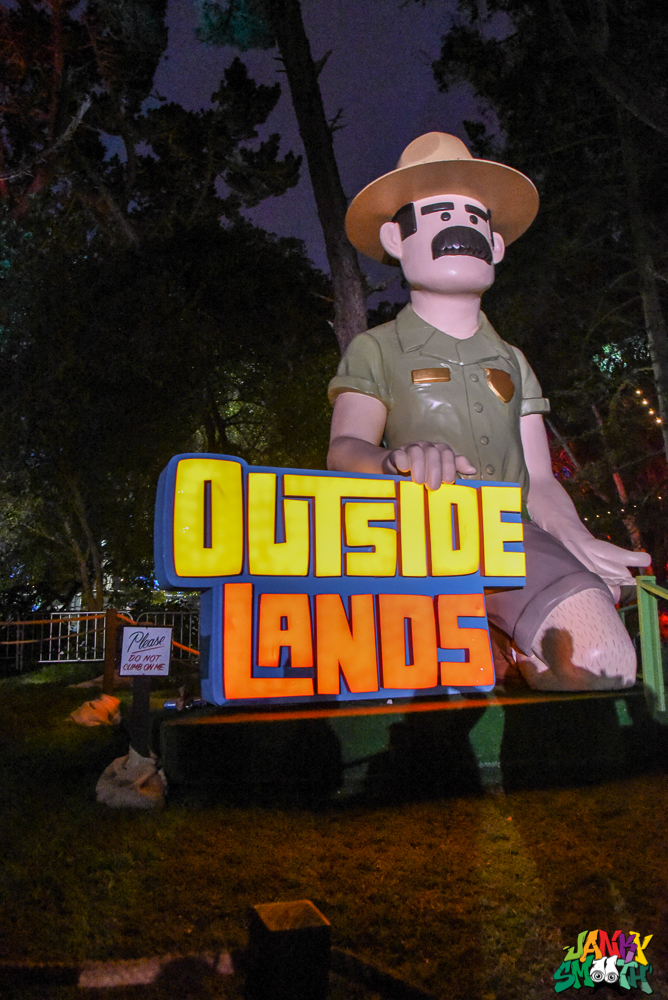 _____________________________________________________________________________________
Day 1
Lil Wayne graced the main stage, his true grit and the surrounding glitz added up to a great way to get the day started. Arriving onstage 25 minutes late, he was backed by a live band and DJ T. Lewis who repeatedly declared on the microphone that Lil Wayne was "the greatest rapper alive". Weezy performed songs off his latest album "The Carter V". Blink 182 sounded great performing a 21 song set of nostalgic classics including "All The Small Things" and "Dammit". Original members Mark Hoppus and Travis Barker gave it their all and of course a ridiculously sick drum solo performed by Travis Barker.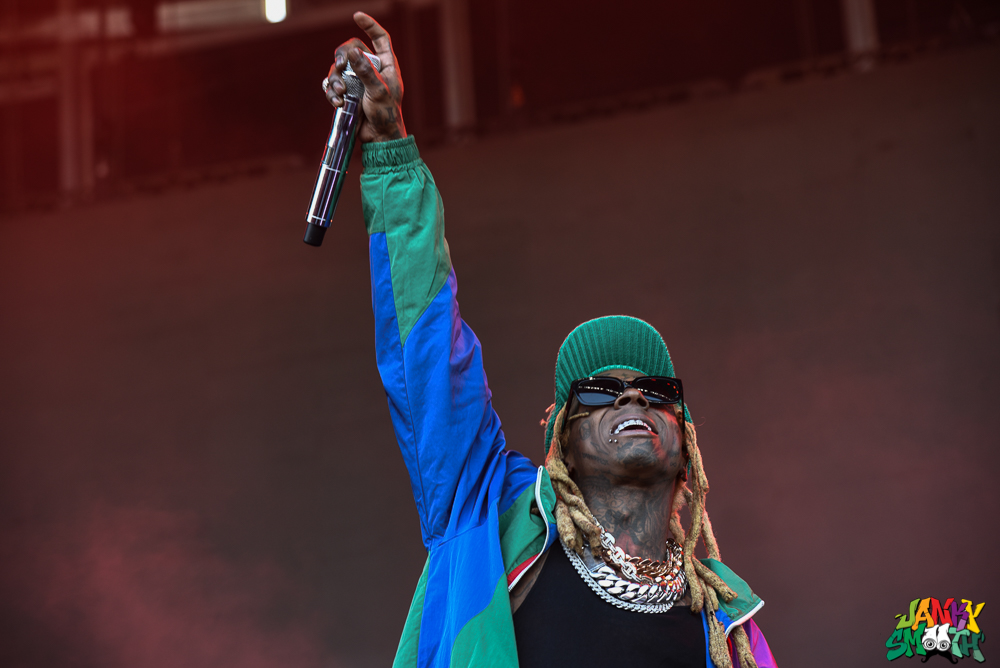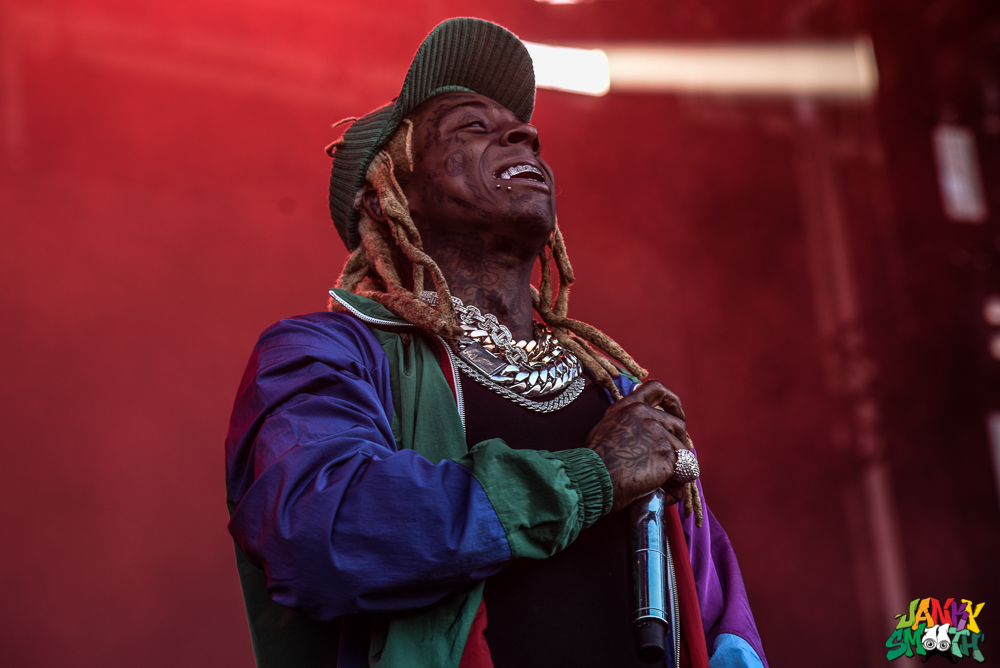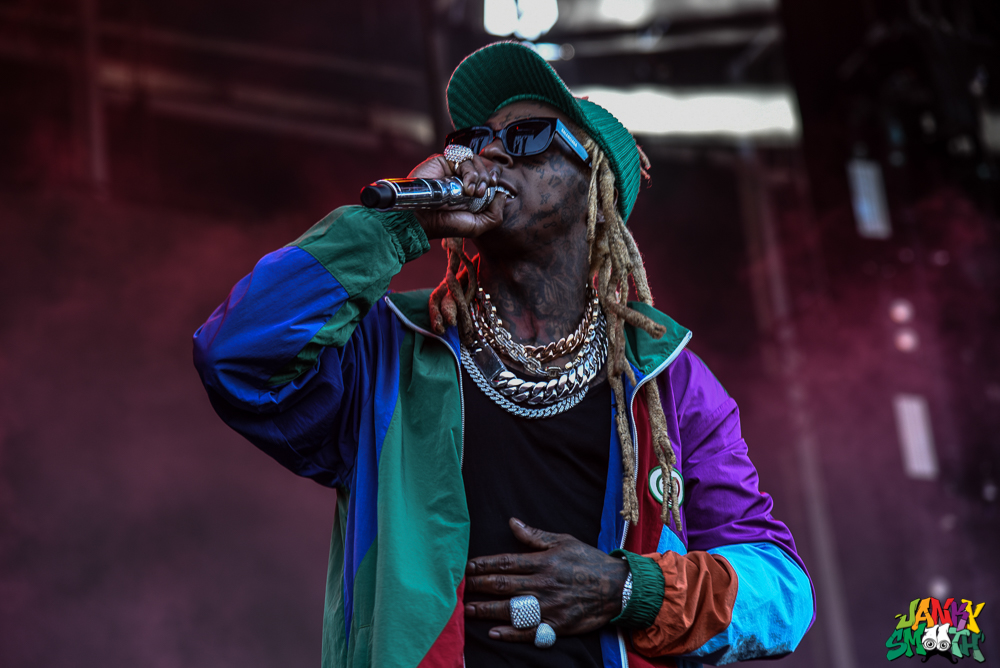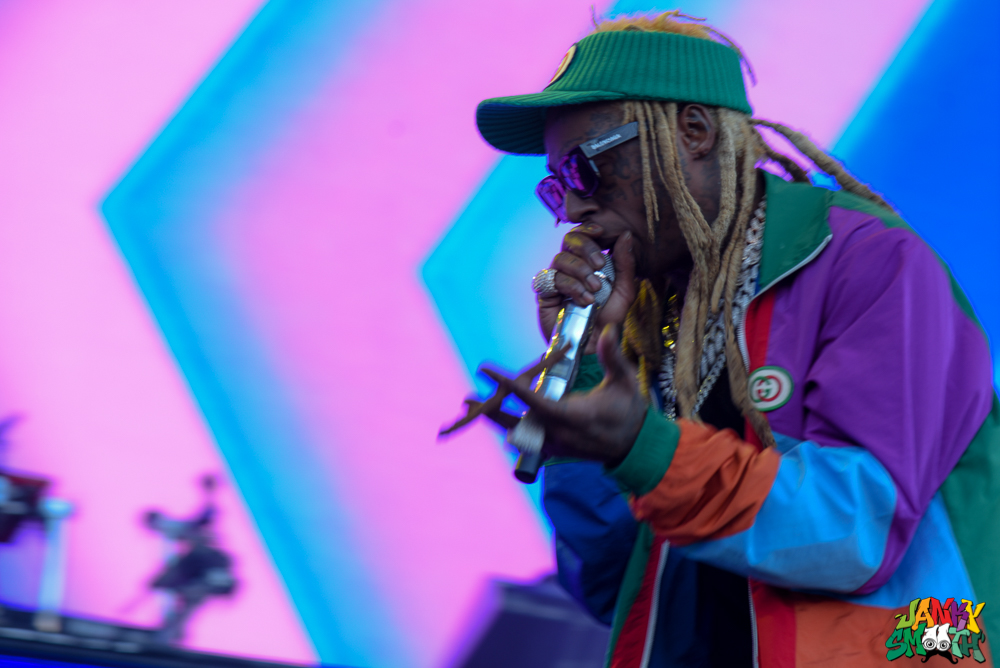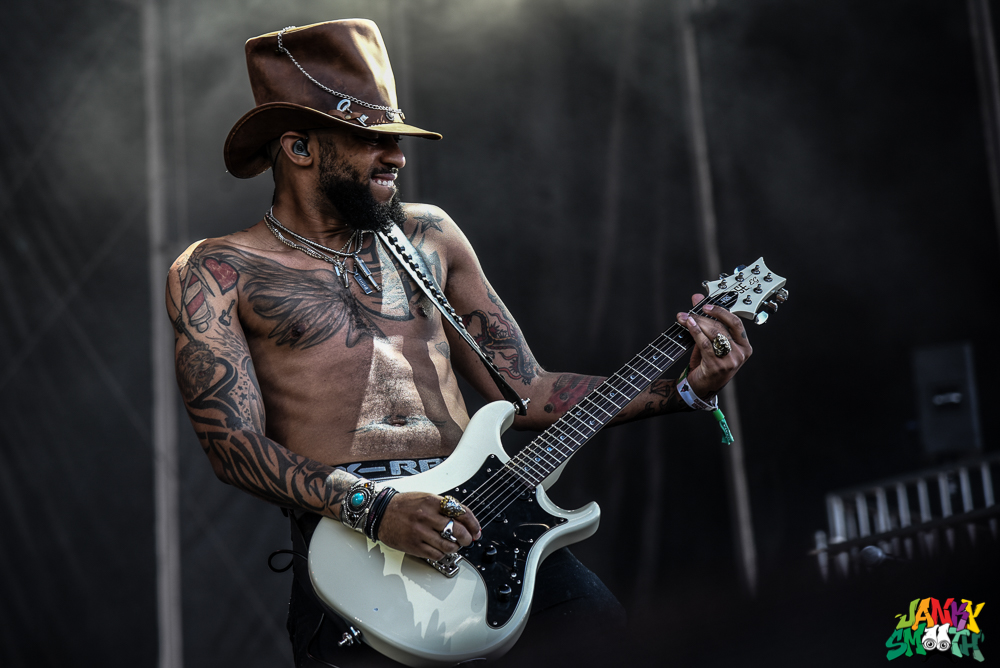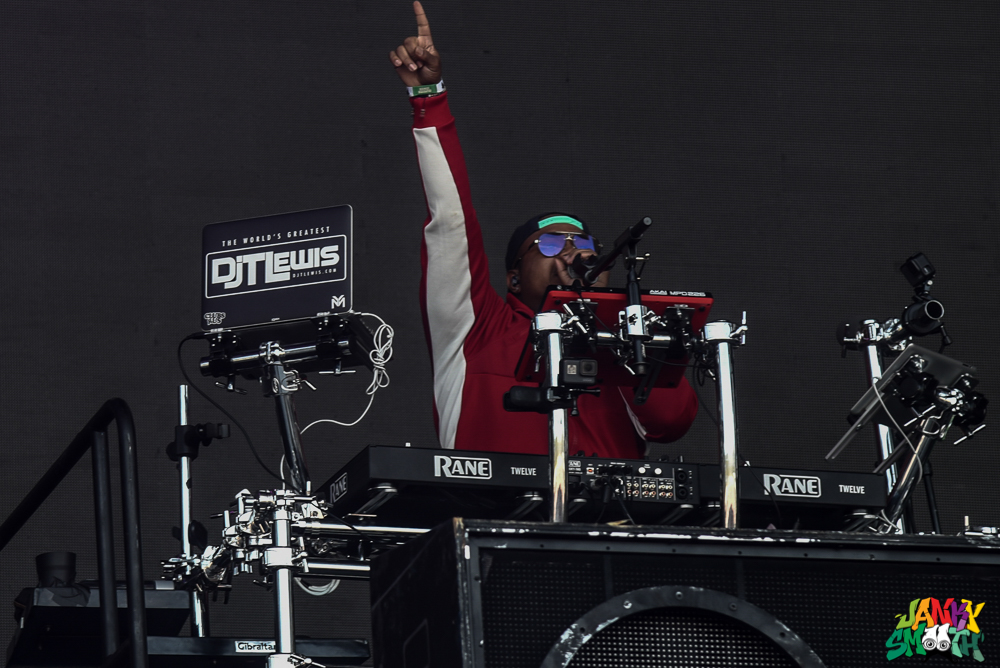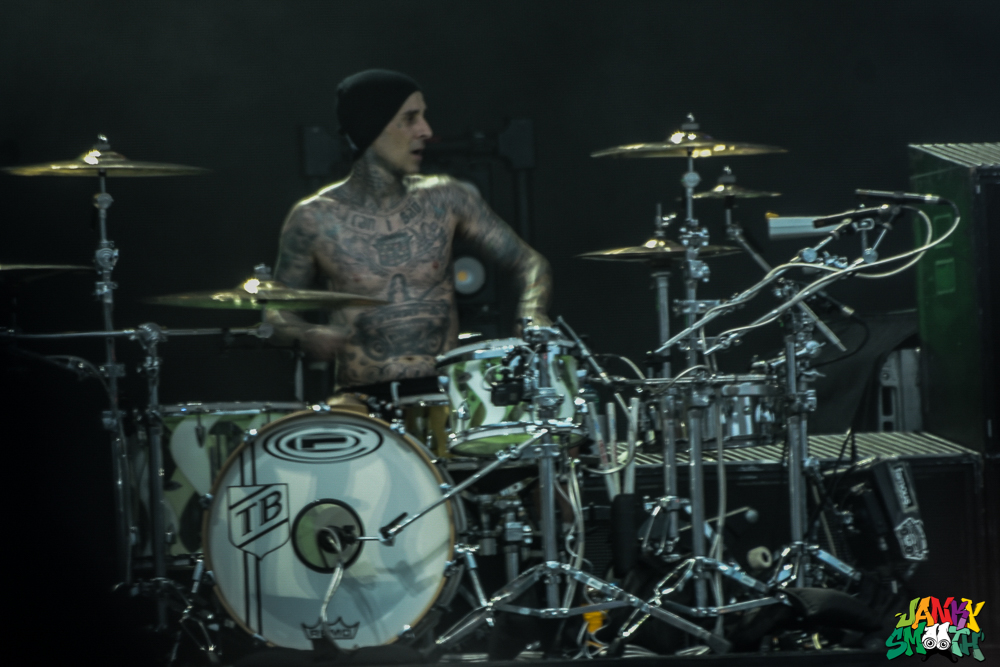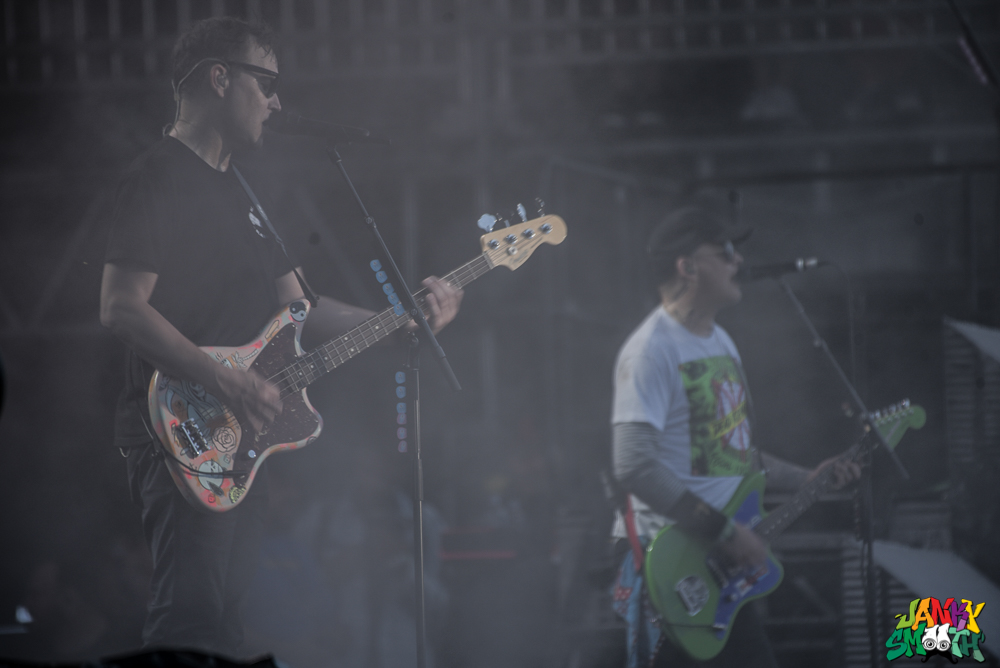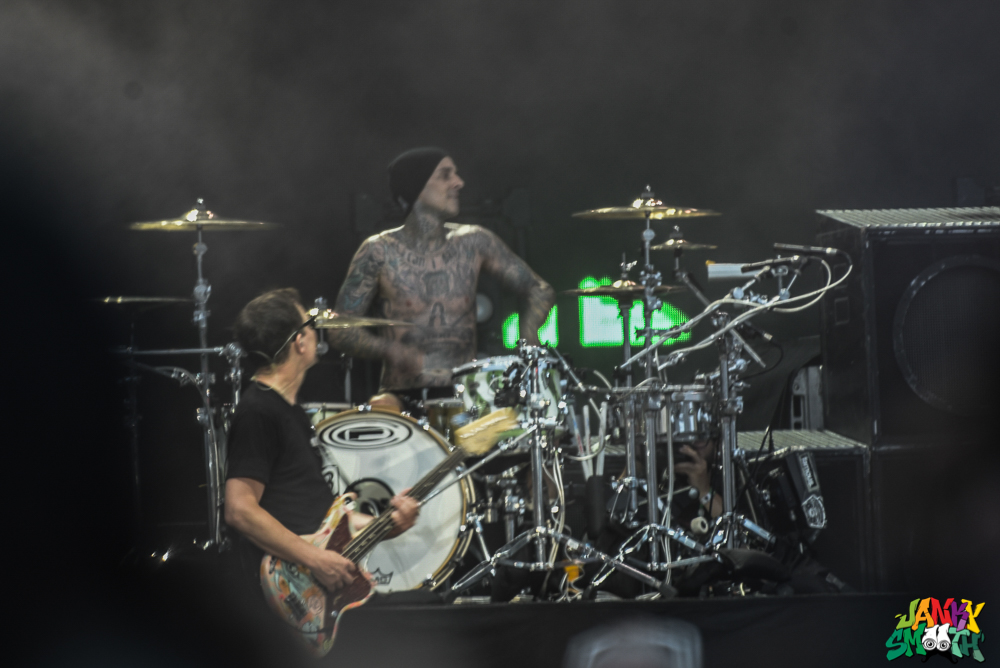 Over on the Sutra stage, Yaeji, an electronic artist from Brooklyn, New York looked like a schoolgirl that gets straight A's but knows how to DJ a mean electronic set. Beginning with "Feel it Out", she rocked the stage on the microphone and with her turntables throughout the entire show. Counting Crows seemed to be on before they were ready, but packed a crowd in quickly opening with "Round Here" and ending their set with "Rain King." Brasstracks, Ivan Jackson on trumpet and Conor Rayne on drums, brought their friends onstage including Kyle D who sang with them for the funky soul R&B jazzed-out set. Steven Ellison, aka Flying Lotus combined virtual and physical elements that immersed the audience with his intergalactic set. Promoting his 6th studio album, Flamagra, his North American tour kicked off at Outside Lands. Twenty One Pilots started their set with "Jumpsuit" while lighting a prop Cadillac on fire. During their set, Tyler Joseph said that seven years ago someone threw the glasses he was wearing onstage and he's been wearing them ever since. They blasted through about 15 songs including House of Pain's "Jump Around."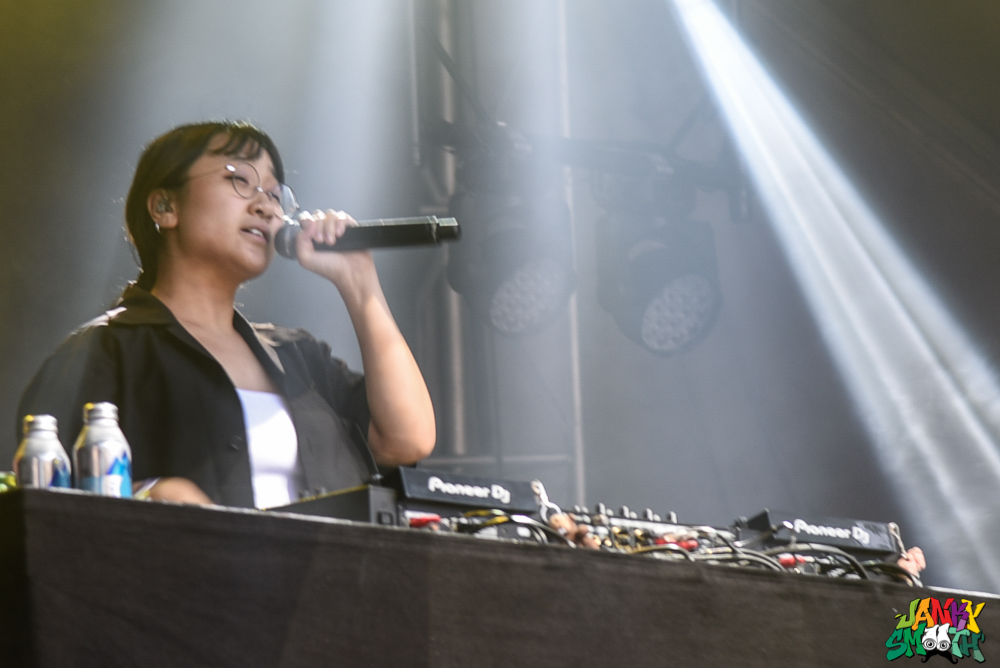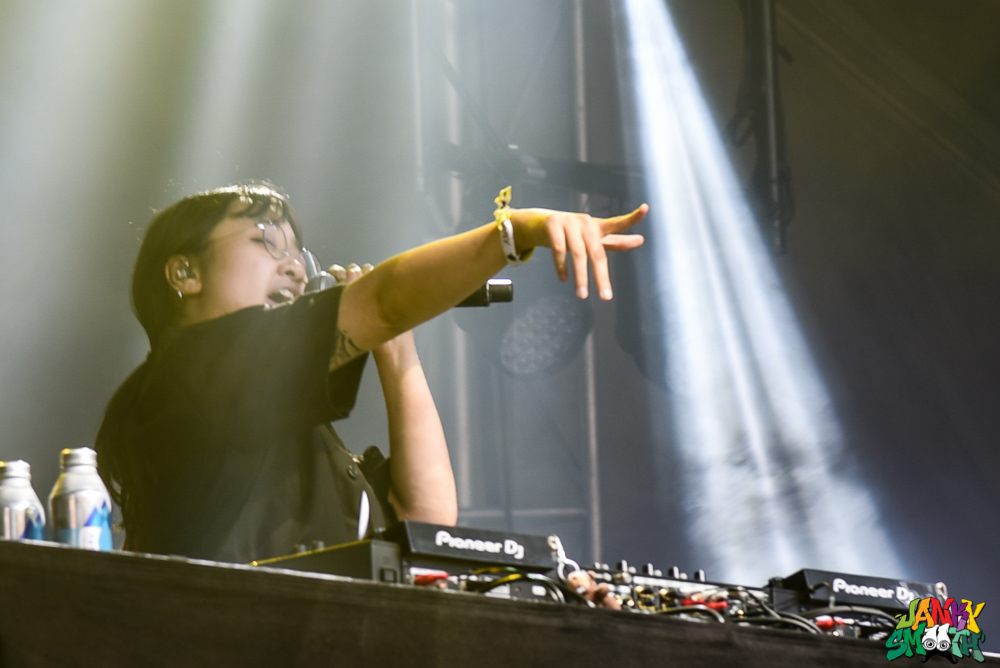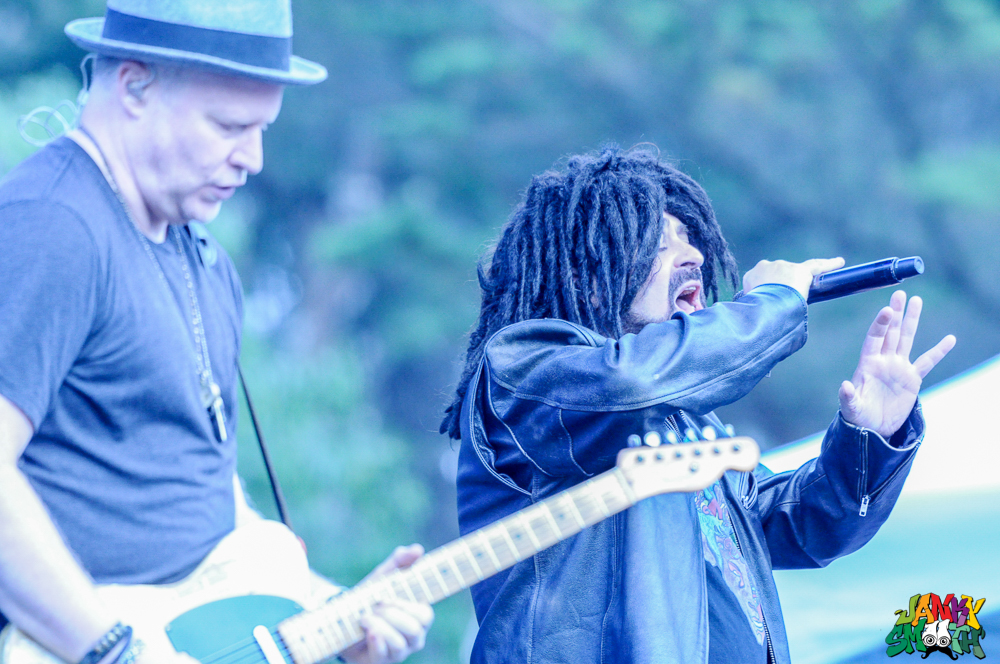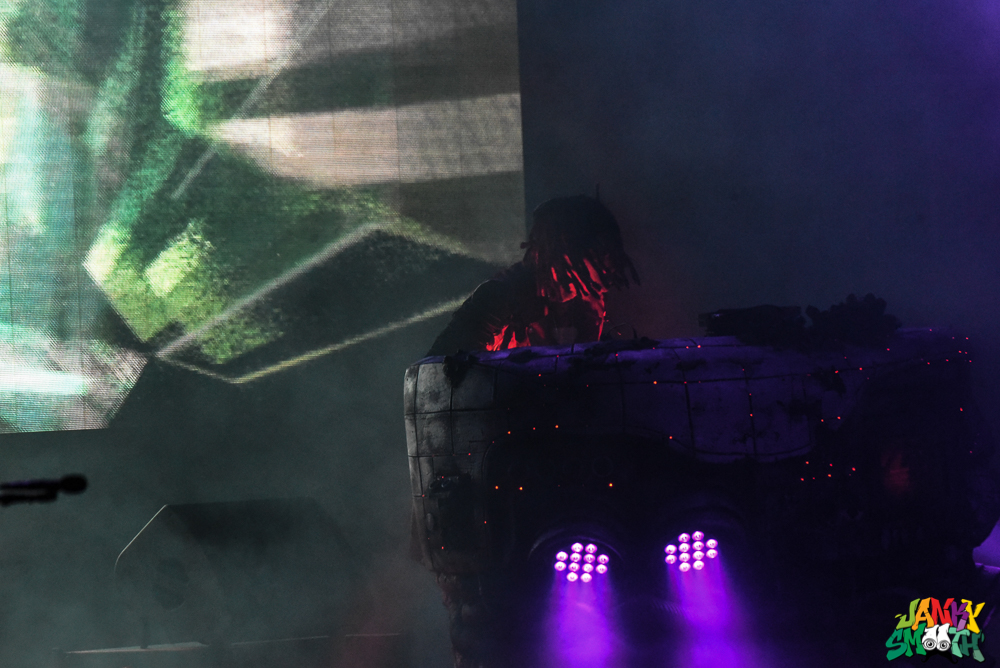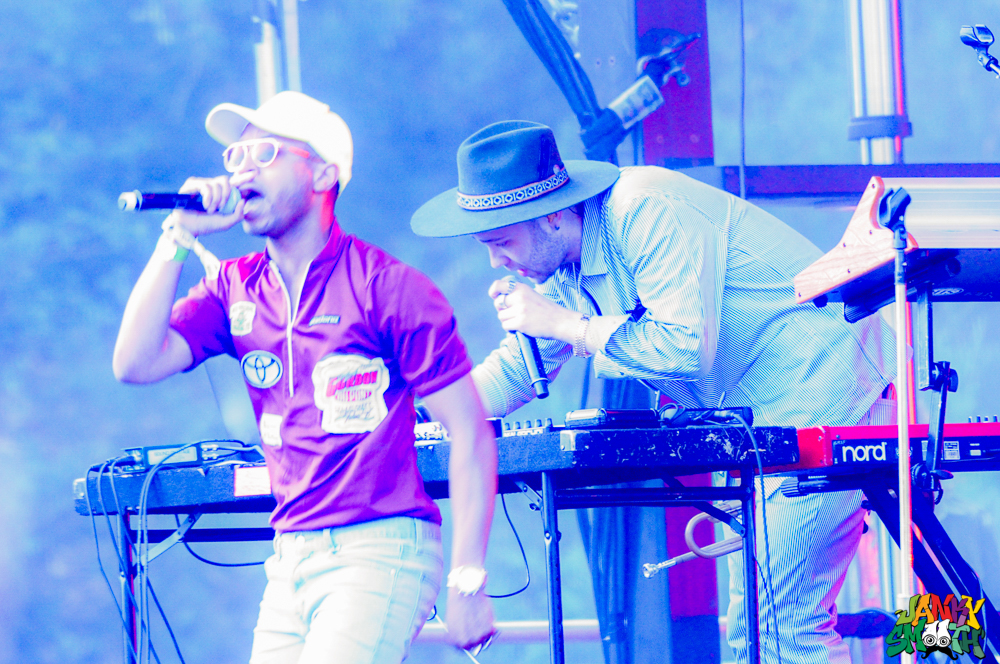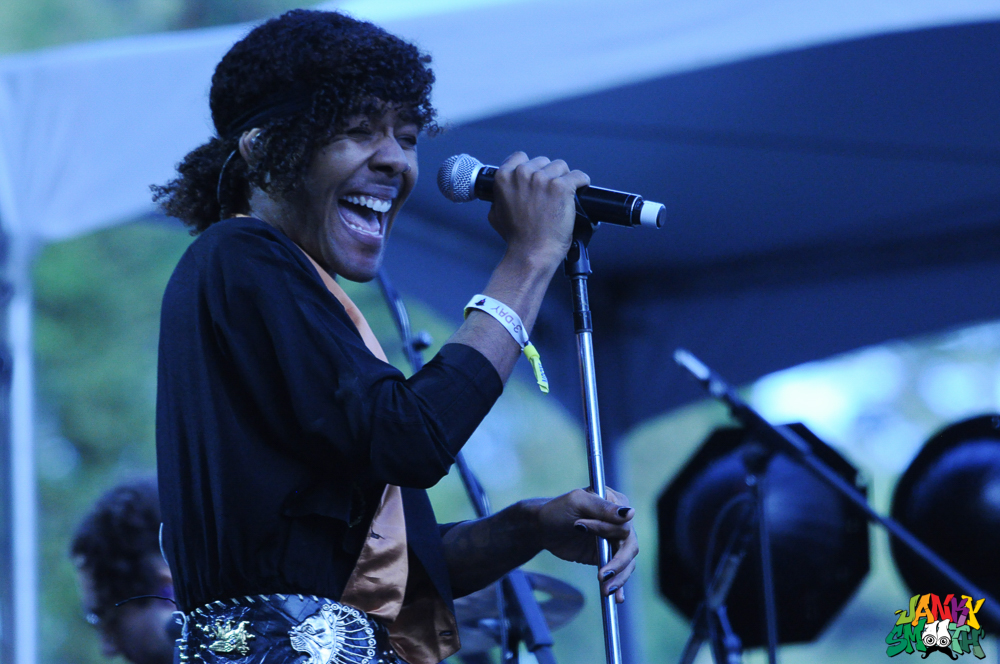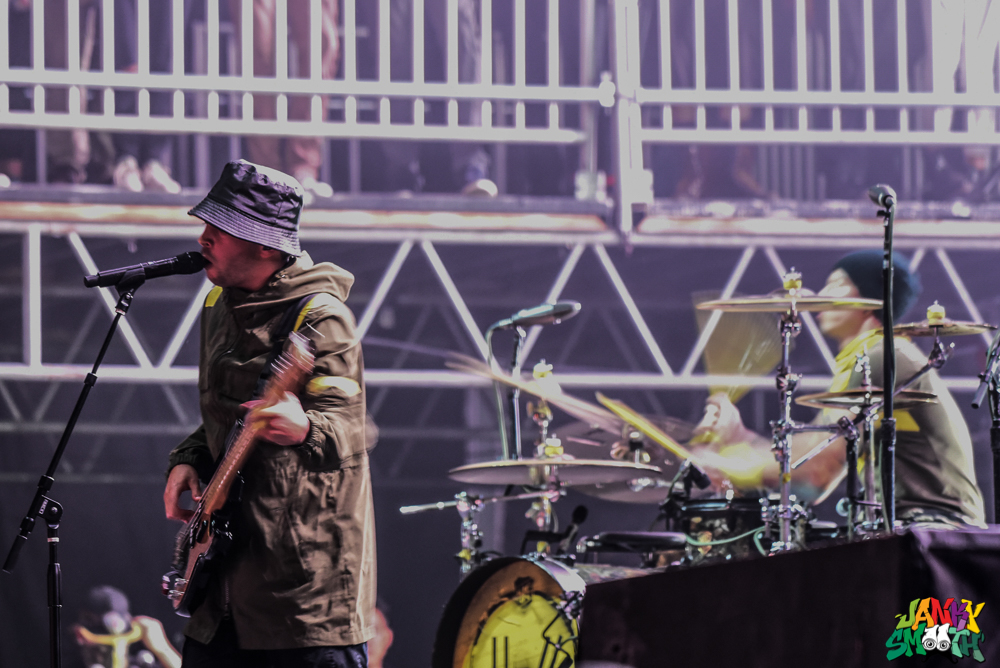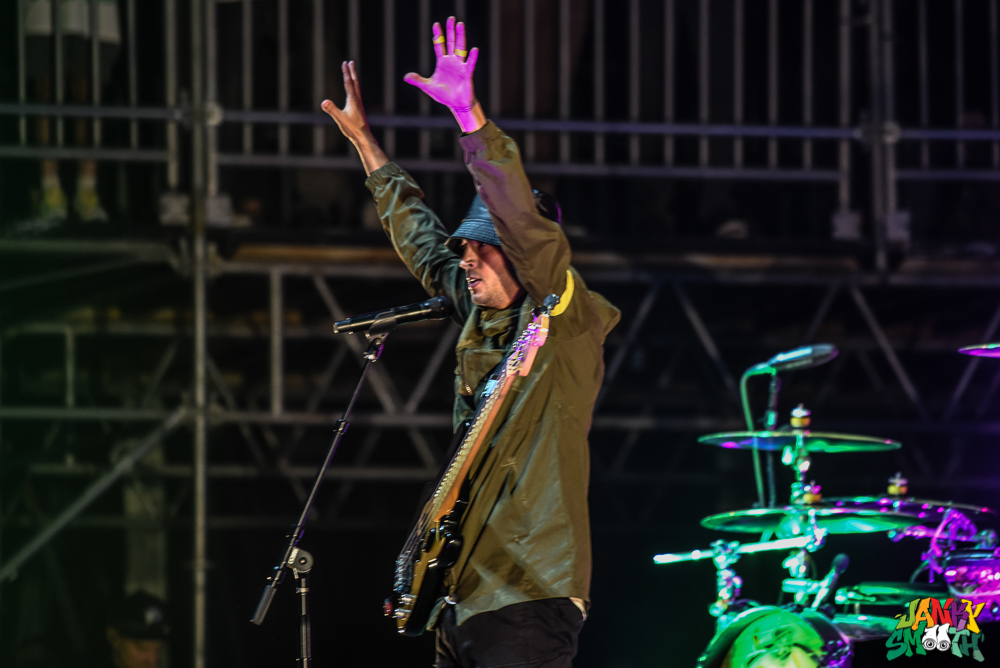 Day 2
With pure energy and heart, Rainbow Girls played an incredible set including a cover of Nancy Sinatra's "Boots" and had everyone steppin' and shakin'. CupcakKe ( aka Elizabeth Eden Harris) is known for being nasty and not holding back. She began her set talking dirty about how cold it was at Outside Lands, but that she had her pussy to keep her warm. DJ Flume and his circuitboard trickery packed everyone in just before Childish Gambino took the stage with an over the top introduction. He told the audience to put away their cell phones, then must have forgotten his own rule and was soon taking selfies with fans in the crowd. Childish Gambino broke the record of attendance at Outside Lands and began his set in the middle of the crowd on a platform. "Put your phones down, it's not that I don't want you to take pictures of me. I'm beautiful, but I want you to enjoy the moment. Be here with me cause this is church tonight, you're doing something special and I need your energy for this let's try something out," and then he went into "Summertime".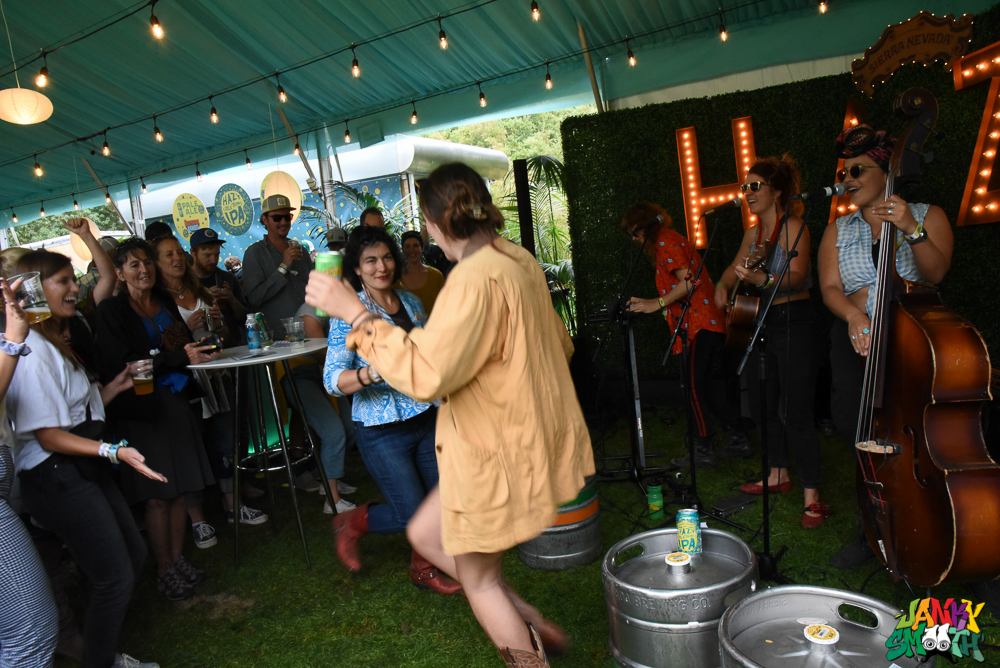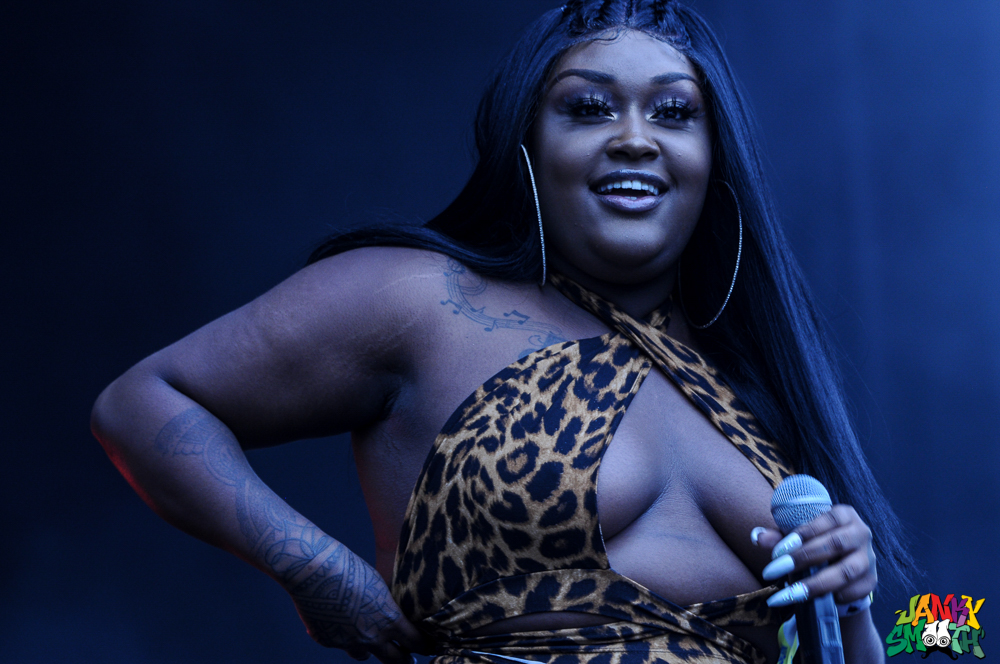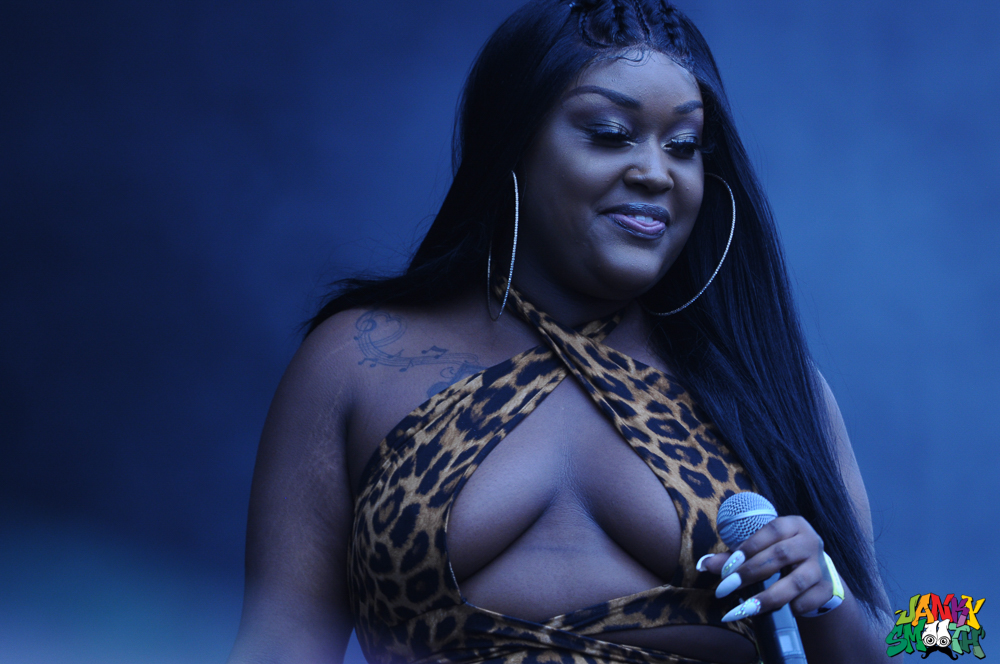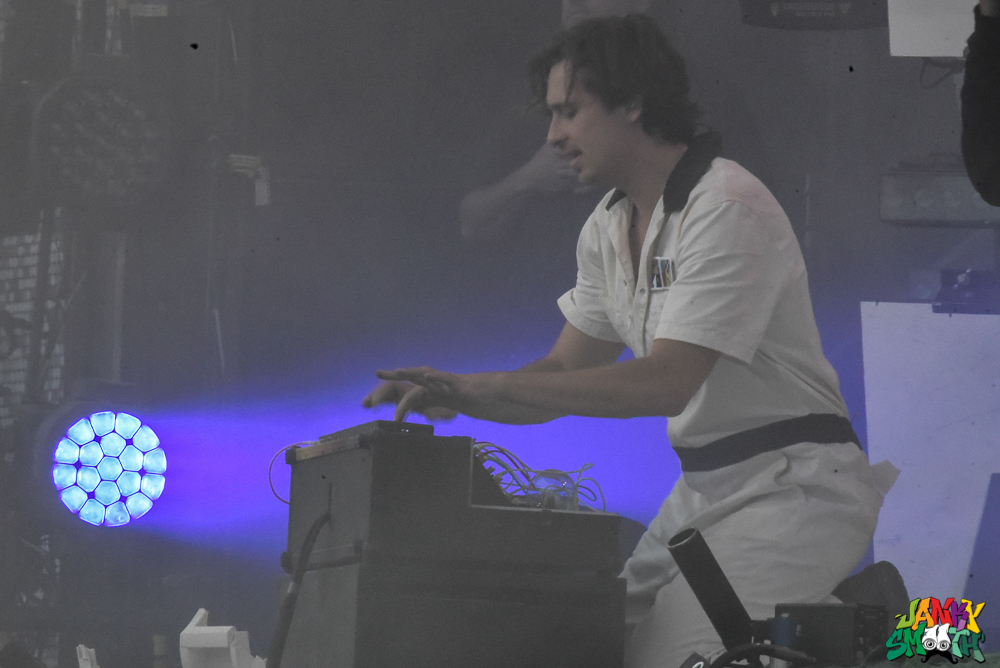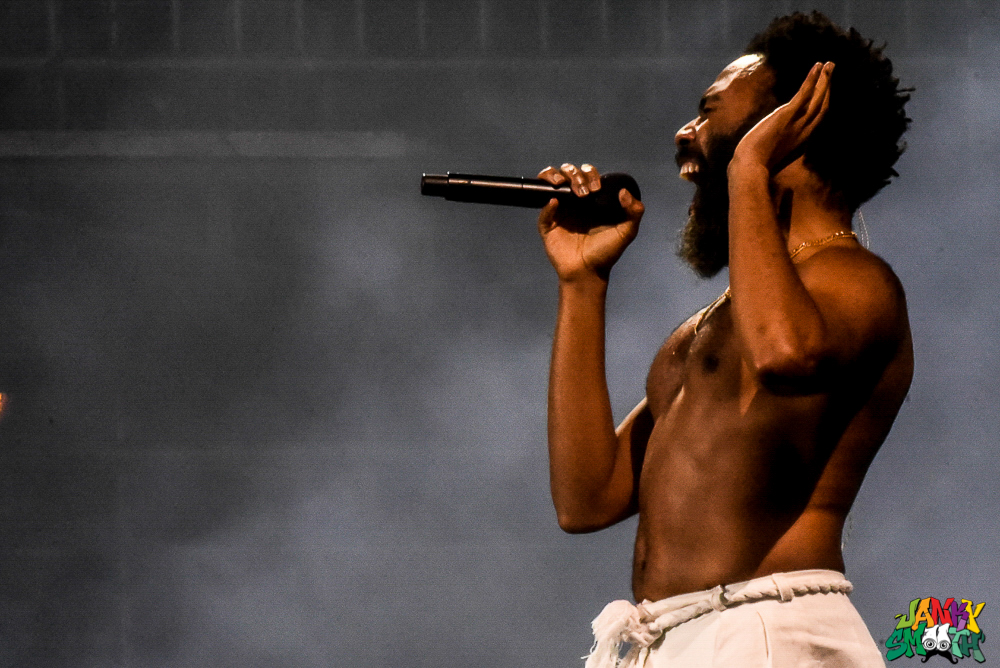 Day 3
Judah and The Lion covered Blink 182's "All the Small Things" and ended their set with "Take it All Back." Kacey Musgraves looked incredible with a tight black bodysuit and rainbow arm-links. She enthusiastically stated "I Fucking love this festival so much!" Smiling, positive and beautiful, she did an incredible cover of Gloria Gaynor's "I will Survive". "Ultimately I just want everybody that's here on this fine afternoon to just feel the hell outta themselves and enjoy themselves, I want you to just forget about anything remotely negative that could be going on in your life right now. Let's just have fun together. I could really use it myself today so you give me your best energy and I'm gonna give you mine."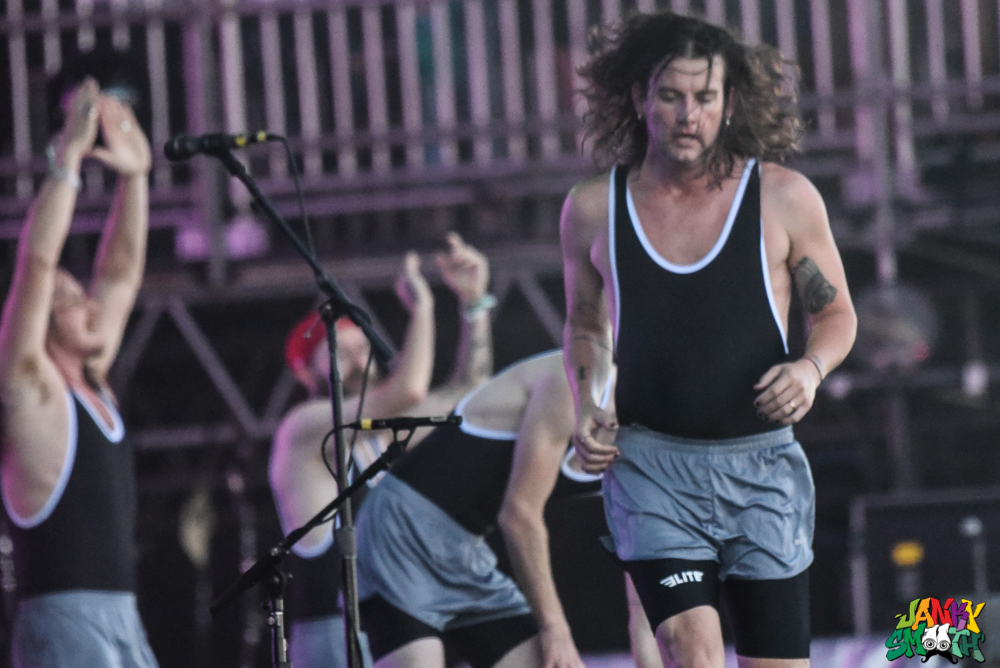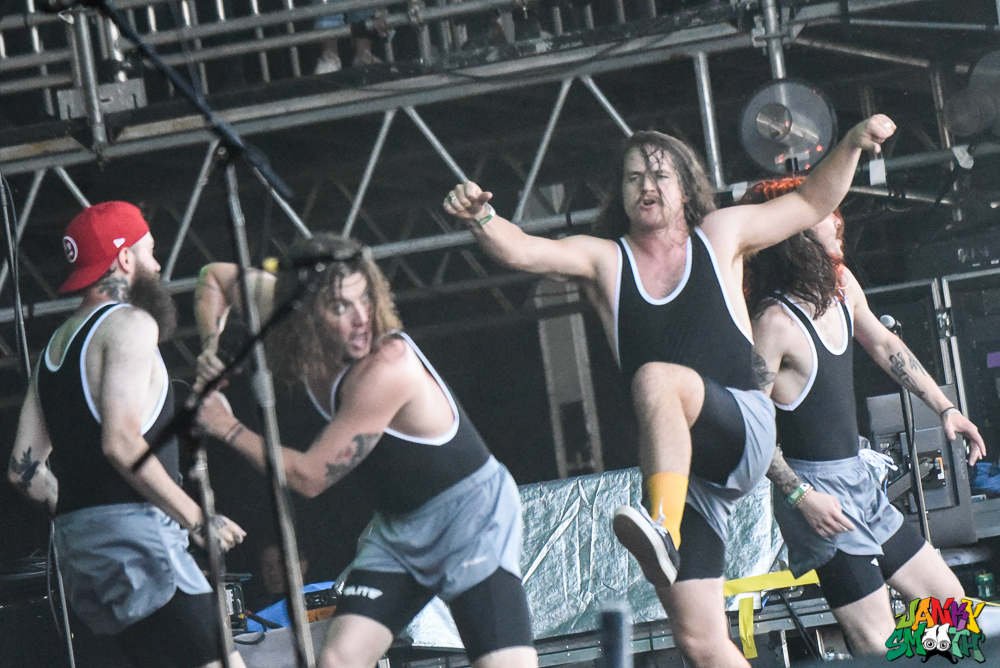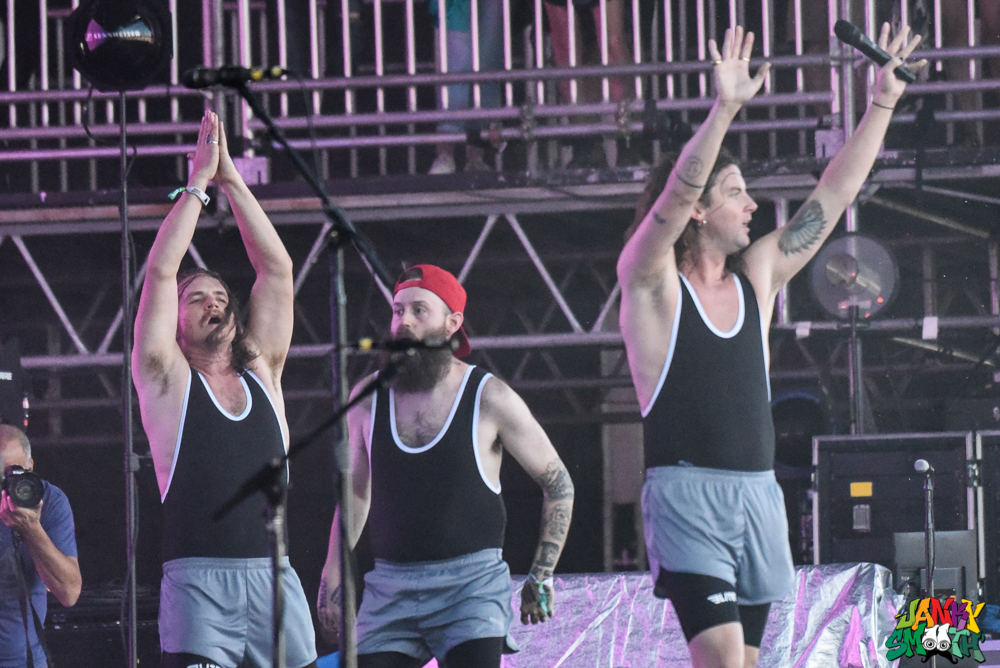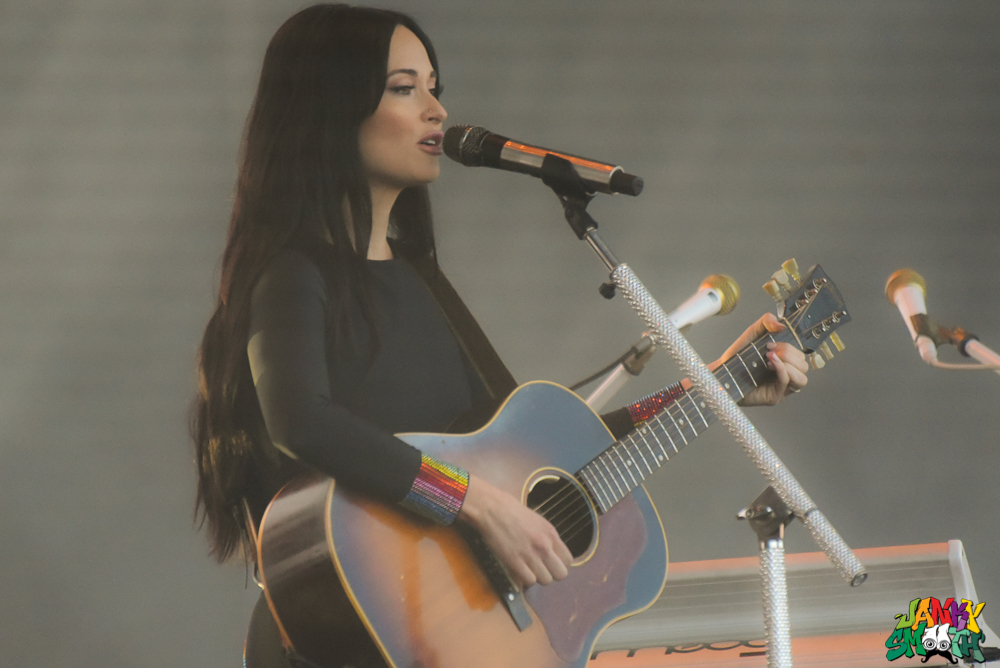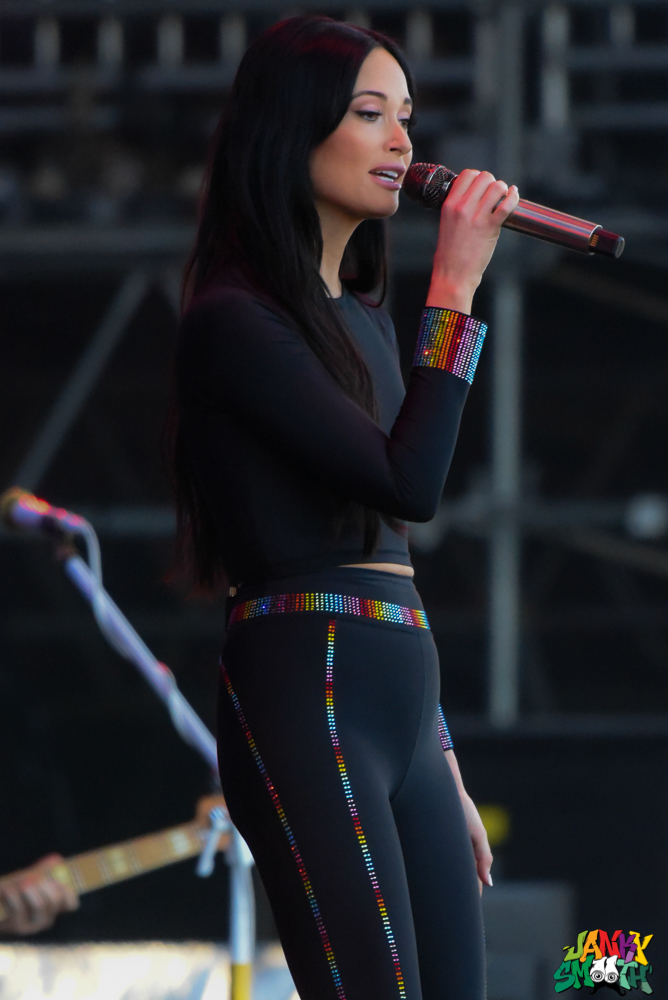 Following Kacey was a performer who has sang for Obama at the White House, Leon Bridges. He tore through his set with incredible soulful display and vocals of volume and verve. Then came the moment we were all waiting for: Paul Simon. He began gently with "Late in The Evening" and performed over 20 songs spanning his six decade career while conquering the Lands End stage. Closing out the festival, Paul knows how to do it properly, complete with multiple guitars and a sextet chamber ensemble from New York City called yMusic who assisted him on a few select songs, fully capturing the magic that made him an exceptional artist in the rock era. "Thank you so much," he humbly began. "It is a pleasure to be here at Golden Gate Park. Grateful for the beautiful night and for the moon, just to be able to play music with my favorite players and I want to tell you that all the profits from my show tonight go to the SF Parks Alliance and the Friends of the Urban Forest. I tell you that because I'm hoping that some of you, maybe all of you will join in these efforts with these groups and many other worthy groups. We can join in to save our planet." He then apropos to the sentiment of the moment, went into "The Boy in the Bubble." Paul Simon performed 3 songs with yMusic including "Rene and Georgette Magritte with their Dog after the War," and "Can't Run But," and then he said on the microphone, "This song I wrote a long time ago. Tonight I reclaim my lost child," and went into 'Bridge Over Troubled Water", a Simon & Garfunkel cover. Assisted by good friend and San Francisco native, Bob Weir of Grateful Dead and Dead and Company fame, the duo went into "The Boxer". Simon performed three Simon & Garfunkel songs, two during his 5 song encore. Paul performed 2 encores, and ended the night with "The Sound of Silence." It left chills all over my body, and we all went home. It was an incredible treat considering Paul performed for charity after already being retired. He could have performed another 3 encores and we all would have eaten it up. I would definitely recommend Outside Lands to anyone looking to experience a great time in the forest surroundings with live art you can hear, music you can see, with food you can taste – and ALL the feels.