OC did it all for the Nookie: Musink Tattoo Convention & Music Fest 2019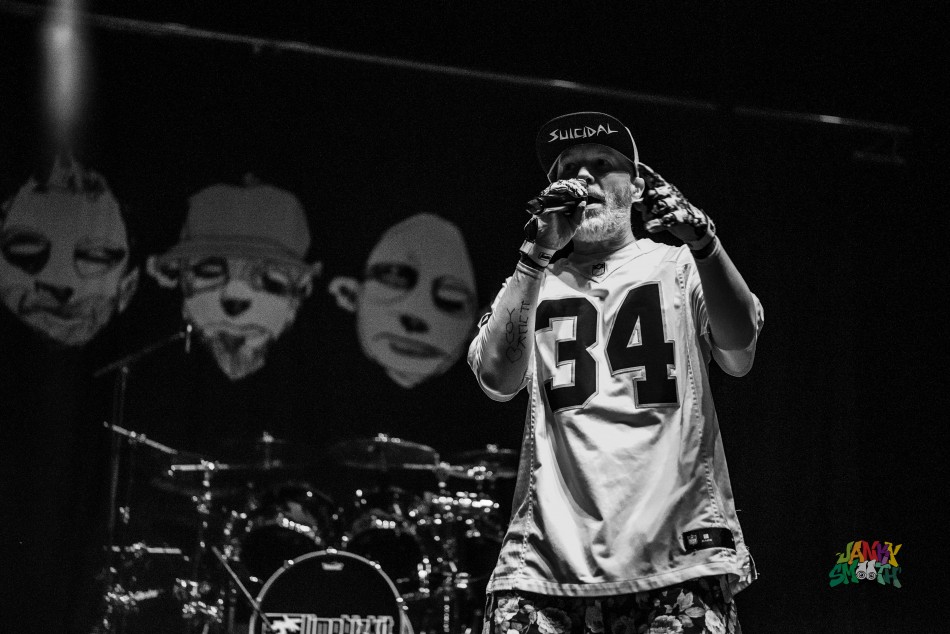 At the beginning of the year, I foresaw the resurgence of nu metal. Long dismissed and derided as one of the most cringe-worthy, toxic, and talentless genres of all time, it would turn out the place it held in the hearts of elder millennials never faded away as they grew up. Bands like Korn, Slipknot, and Deftones have maintained a place at the top of the mountain as bands that can always draw big crowds but Limp Bizkit still seems like an outsider among them even though back in the day, they were arguably the biggest of those bands.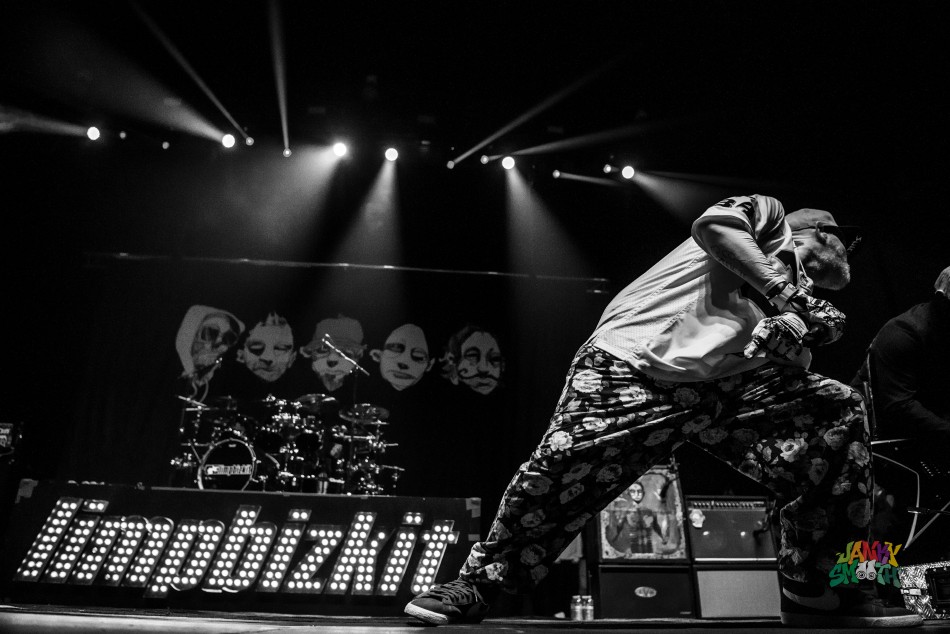 Musink 2019 would blow the flood gates open and give nu metal the retribution people were silently begging for. Limp Bizkit would headline Day 2 and signal to all the haters that the Bizkit is back. That same week, LB announced a surprise show at the Troubadour for only 3 dollars. Those that were in attendance know Limp Bizkit put on what was without question, love them or hate them, a legendary performance. Featuring covers of the Who, Nirvana, and Journey with guests such a Billy Corgan, Marilyn Manson, and Machine Gun Kelly, the show was so raucous one fan even jumped from the balcony. With a much larger audience in attendance at Musink, I knew the energy that was present at the Troubadour show would only be multiplied at the OC Fair.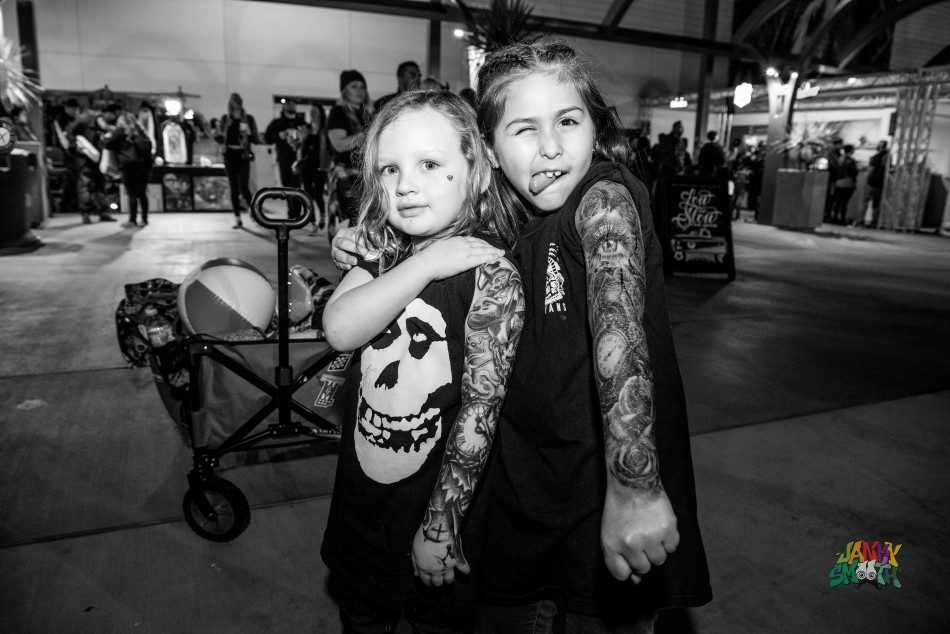 Musink wasn't just Limp Bizkit fest though, all 3 days featured great bands, each night spotlighting a different genre. Night 1 was hardcore, night 2 rap metal, and night 3 punk, the genre that is and will always be the Musink's core.
Day 1
My hardcore Friday afternoon began by strolling into the OC fairgrounds and gazing at all the polished low riders in face-melting awe. Moseying into the tattoo convention, the collective buzzing of tattoo needles made their own orchestra.
The first band to take the stage was All Hail the Yeti, a metalcore outfit with standard good cop/bad cop vocals only with a signature country/outlaw tinge to the good cop. Every member had plenty of chops to deliver the perfect sound to satiate the Orange County hardcore bro.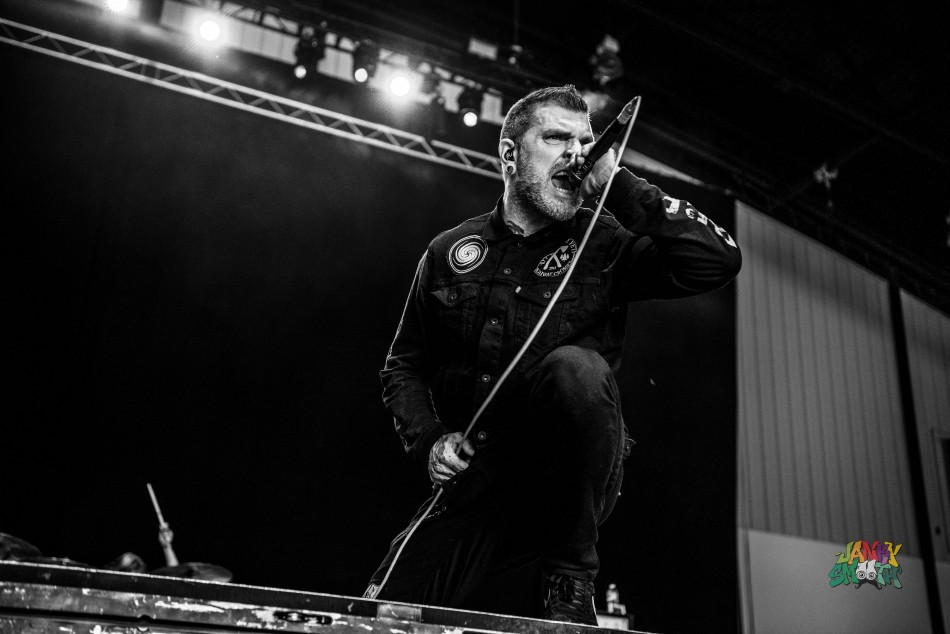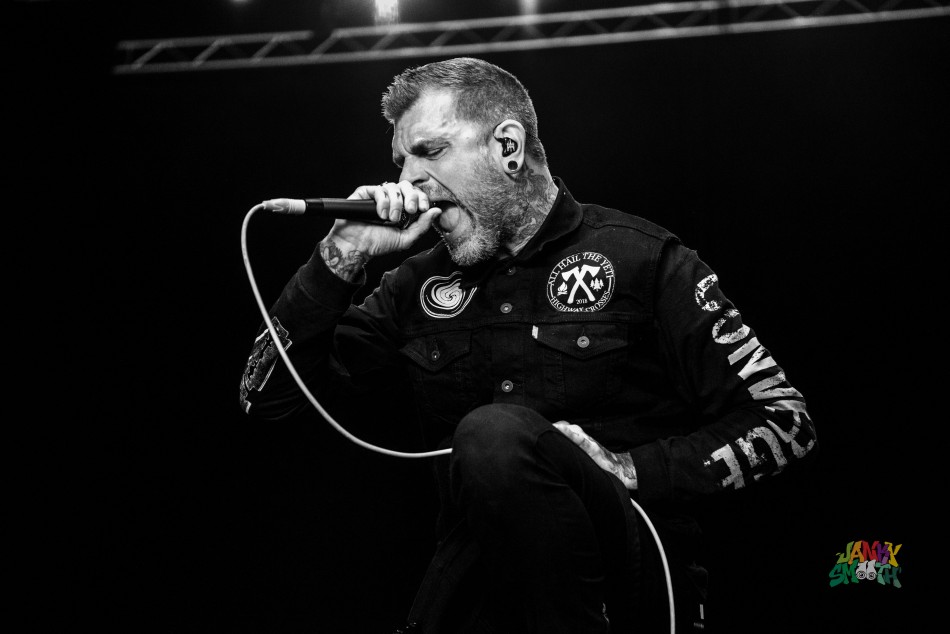 The band I was most excited to see on Day 1 was Orange County's own, Bleeding Through, a band I selected in my top ten albums of the year for their 2018 release, Love Will Kill All. Their sound is always heavyweight hardcore, featuring plenty of chug and undeniable riffs that will make you slam, mosh, and dive to no end. They praised the next band, Sick of it All, as the band that taught them everything after taking them on the road for the first time.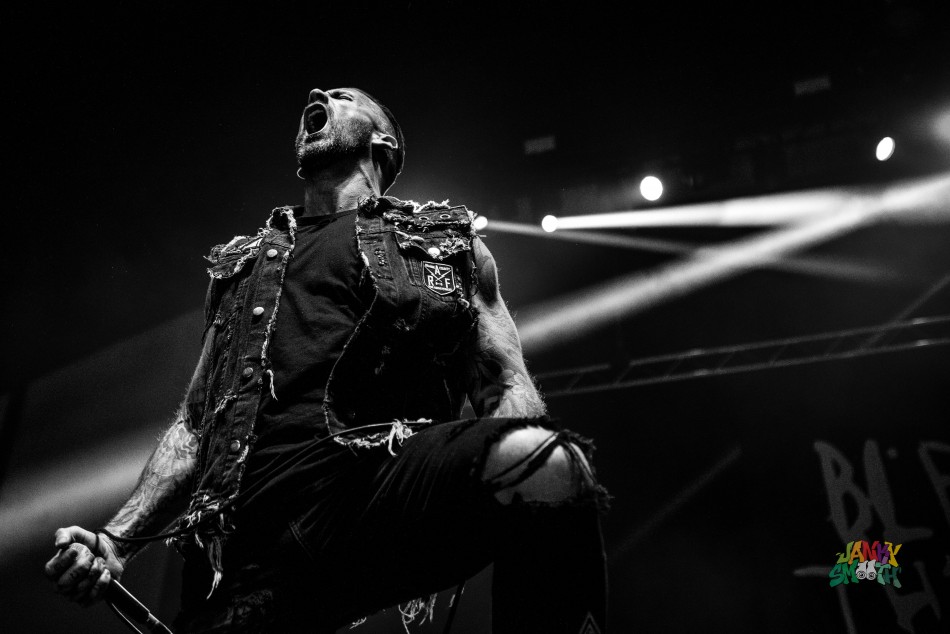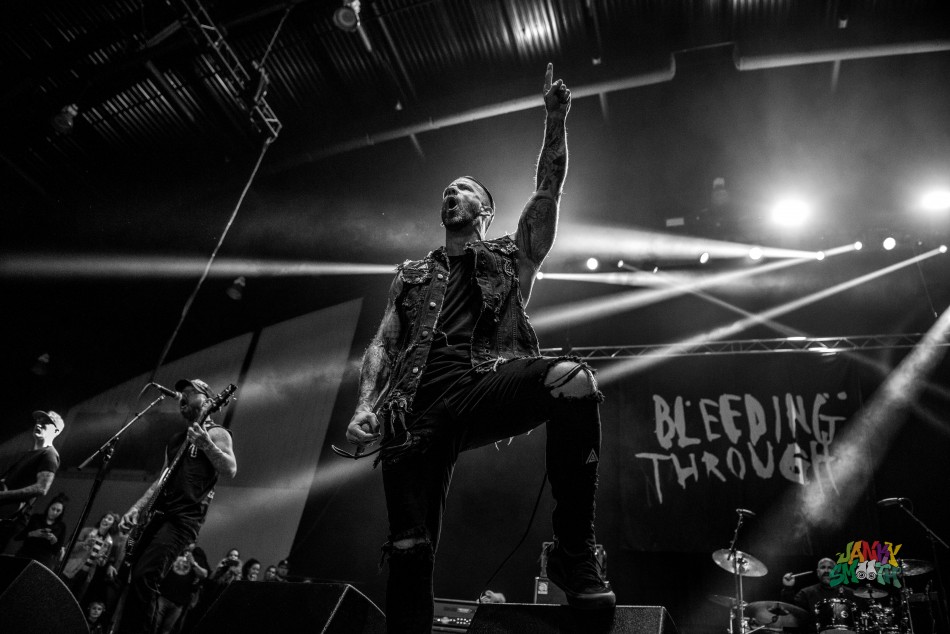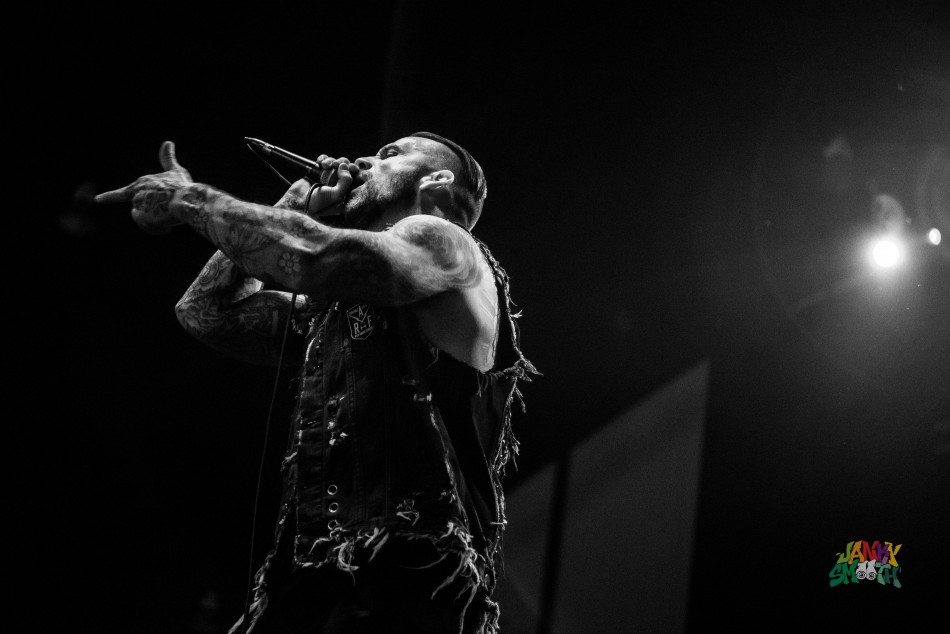 I had never seen Sick of it All up to this point and as a classic NYHC band, I had extremely high hopes for a set that would kick enough ass to teach everyone a lesson in true black and blue hardcore as it was meant to be performed. Once they got on stage though, they had trouble following Bleeding Through's intensity and to me the set sounded monotonous and boring. I'm sure that's blasphemous speech in some circles but I call it how I see it.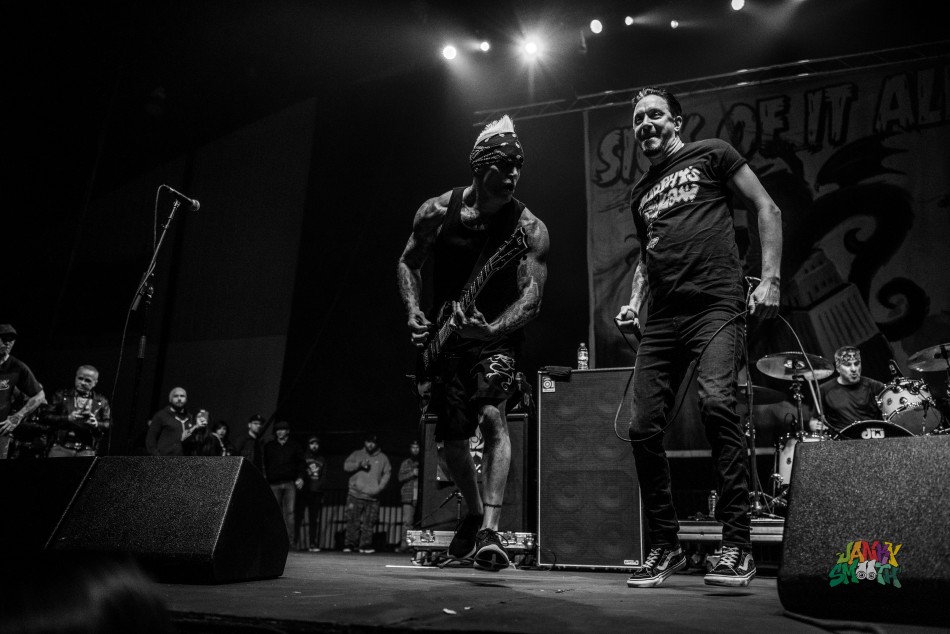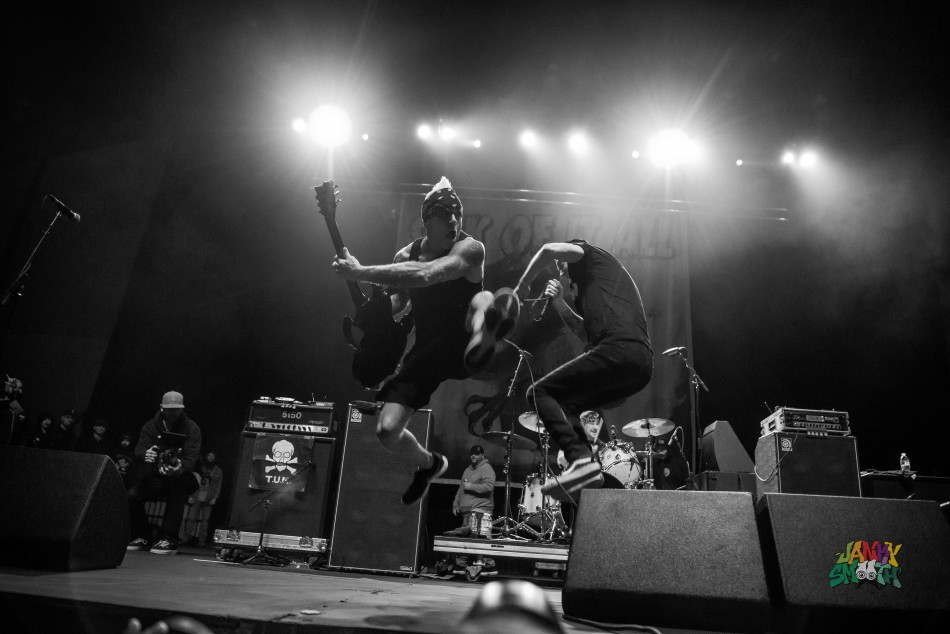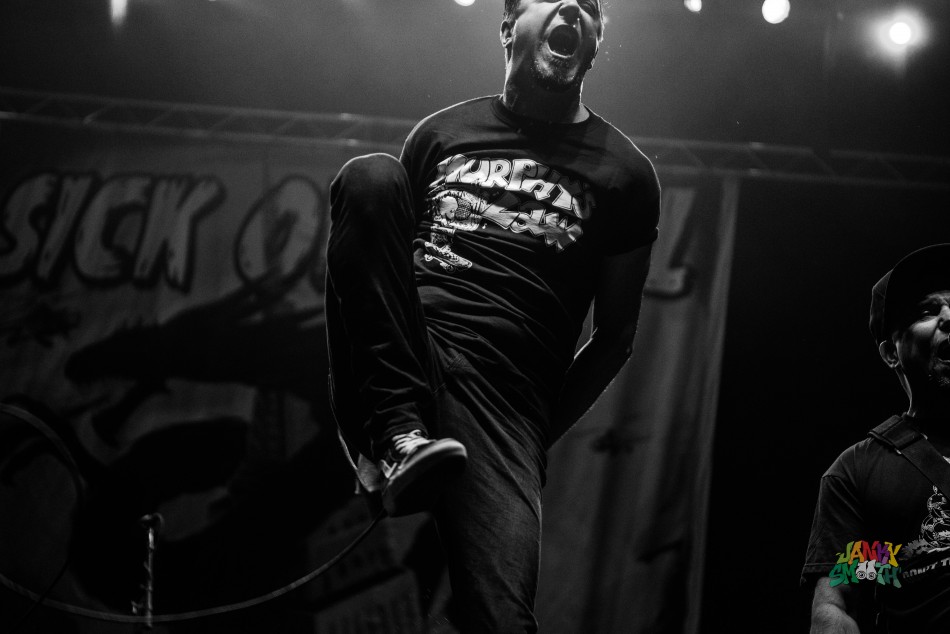 Celebrating their 25 year anniversary, Hatebreed took the stage to deliver the most uncompromising set of the night, instructing the audience to destroy and persevere all at the same time. Jamey Jasta's voice is so commanding it could single handedly lead a revolution. Even though the band is standardly considered metalcore, there's something about their sound that is pure hardcore. It's this swagger, bounce, and rhythm that feel like true urban, hard-knock values.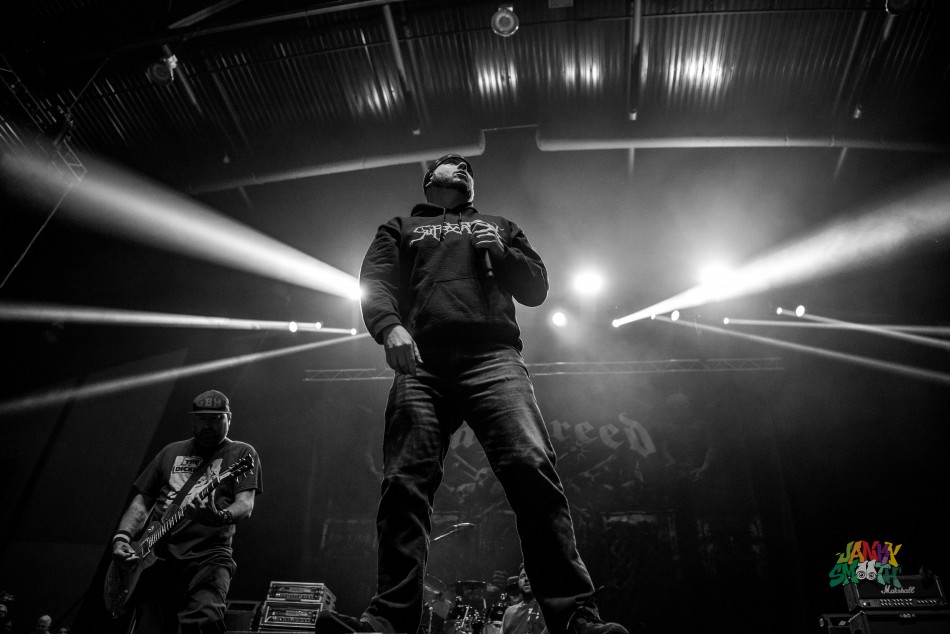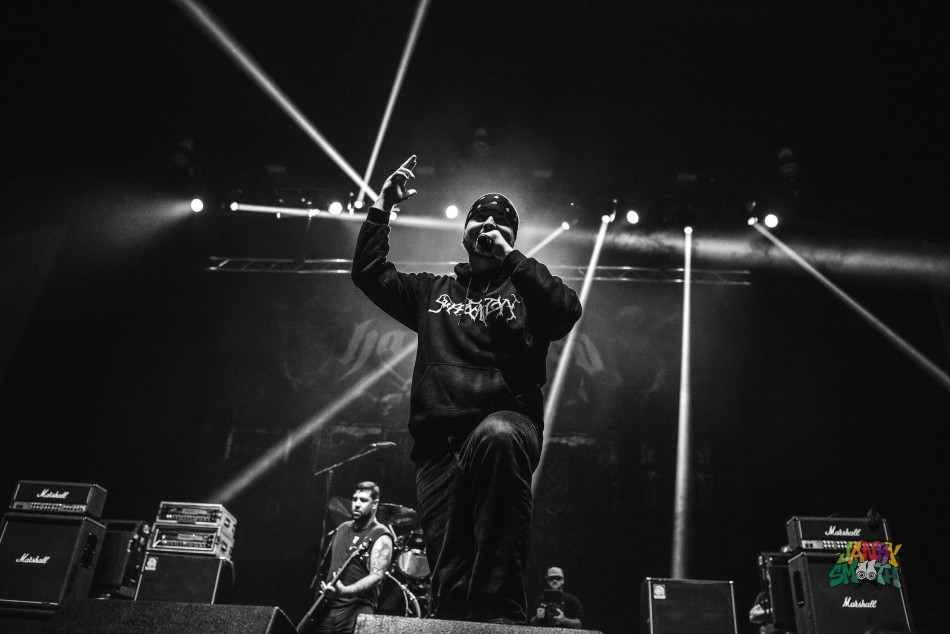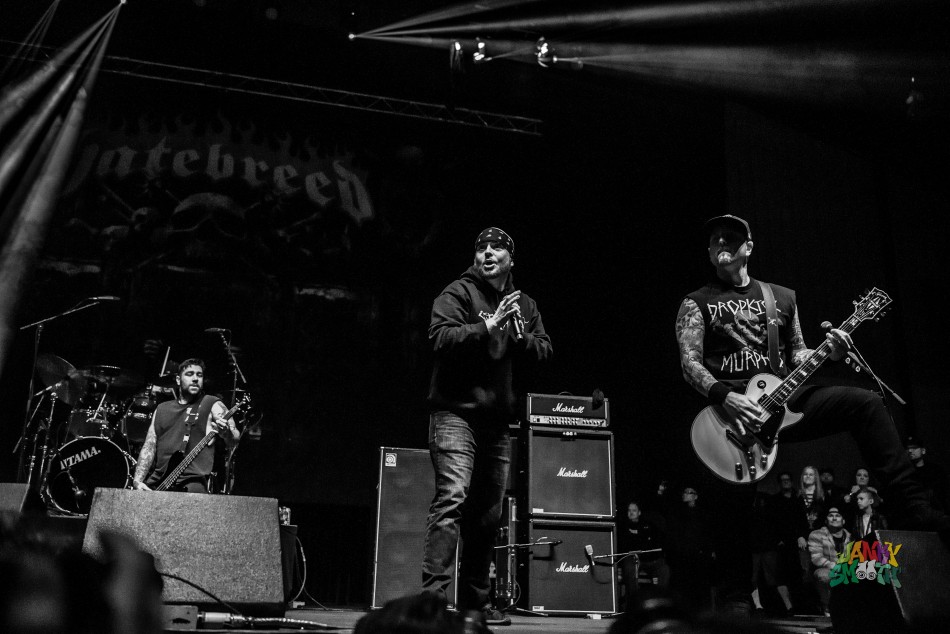 Suicidal Tendencies closed out the night with Mike Muir bouncing around the stage with "the quickness" in every single step. Beginning with "You Can't Bring me Down", the band catapulted into a sonic blitzkrieg that was fast and ferocious. Every one of their greatest hits had a spot on this setlist with "Institutionalized" being played in the middle of the set. The audience got into the song and the audience organically responded by picking up the pace and bracing for pain.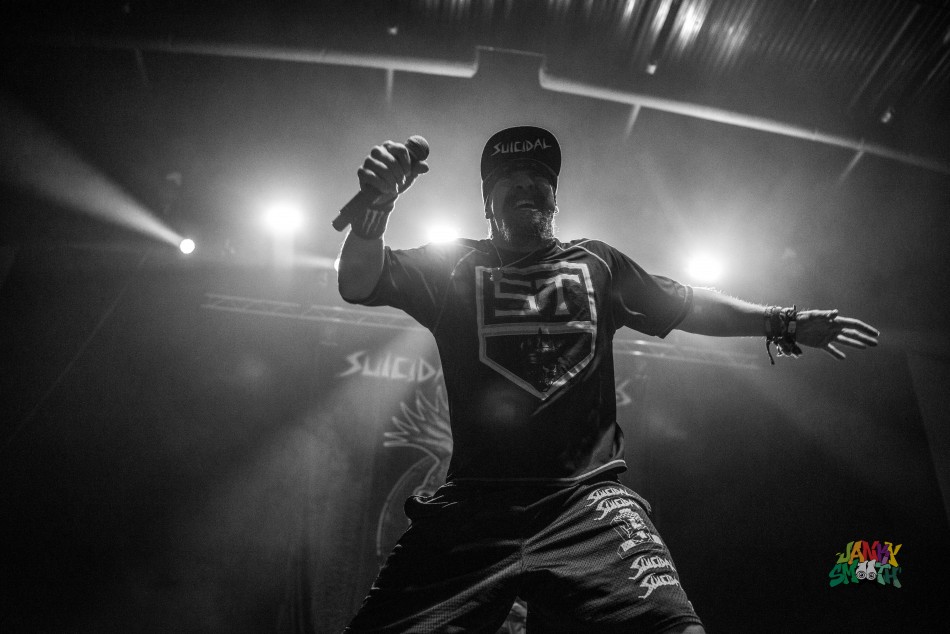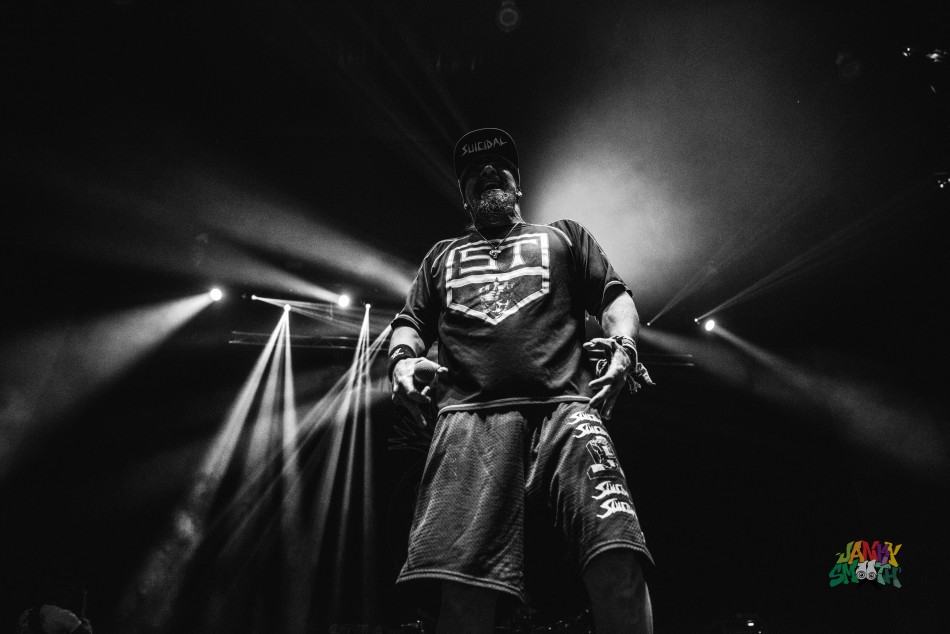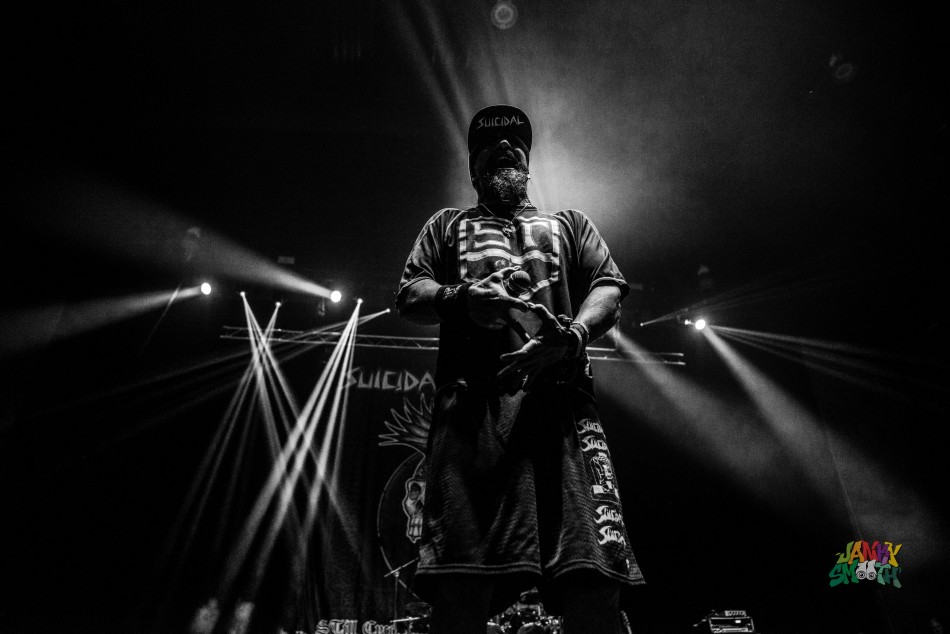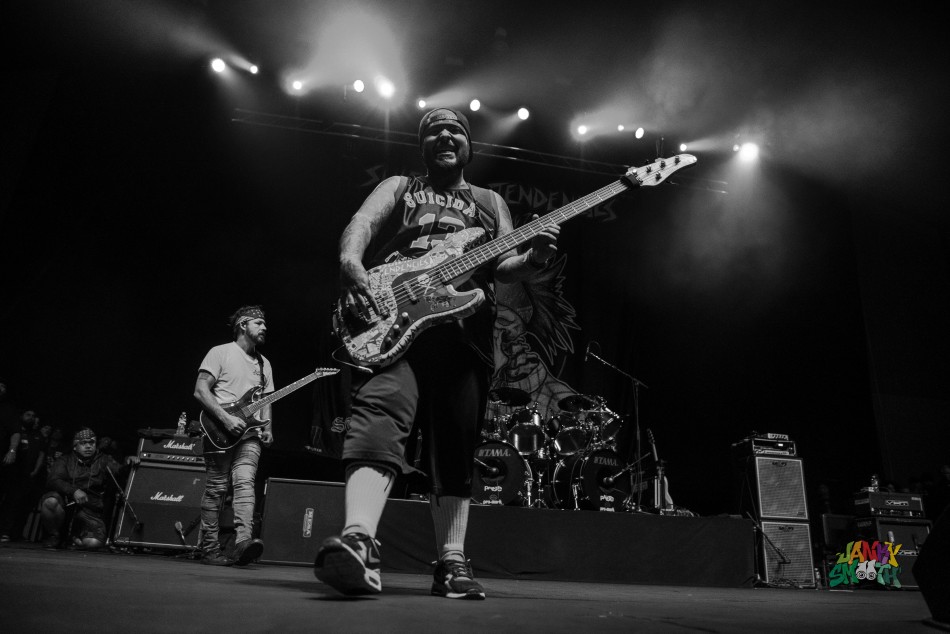 Day 2
Day 2 was all about hip hop but not your every day, run of the mill, lyrical miracle hip hop… this day featured a new breed of metal and hardcore inspired horror (no pun intended) rap superstar. Musink's creator, Blink 182 drummer Travis Barker is just as much a hip hop head as a punk, he's produced rap albums with a few huge MCs, so Day 2 is just as much a part of his style as the straight forward punk lineup.
The first band to showcase this style was City Morgue, a New York duo that has been coming up from the underground only to recently break through to the surface. Stomping the stage like the undead, ZillaKami and SosMula, spat flows about various grotesque images. There's almost a grindcore vibe to these blokes. City Morgue paid homage to Slipknot, a band that will prove to be an integral influence to these horror rappers, by moshing to one of their songs in the audience.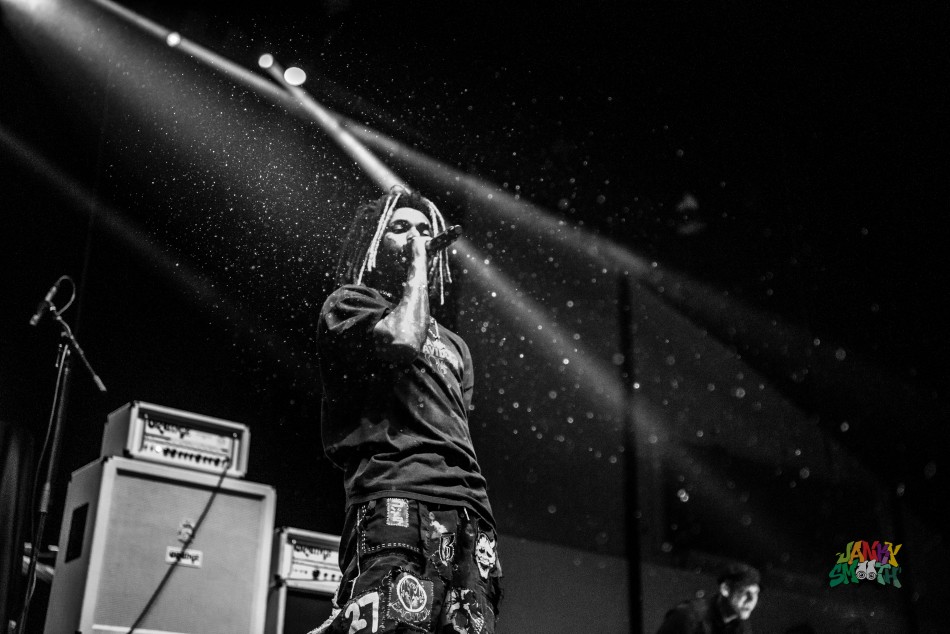 Playing their first show since the death of Prodigy singer and collaborator, Keith Flint, Ho99o9 put on a show that would make the late frontman proud. With plenty of energy, theatrics, and wild antics that took Eaddy and the OGM all over the stage, on top of the speakers, and into the audience, Ho99o9 showed yet again why they are the most punk act of our generation. The audience, many of which came only for Limp Bizkit and weren't wise to what's fresh, didn't quite know how to take Ho99o9, they just knew they were blown away. Their newer songs off Cyber Cop sounded amazing and with the new song "Mega City Nine" Ho99o9, like City Morgue, gave props to Slipknot by sampling "Tattered and Torn".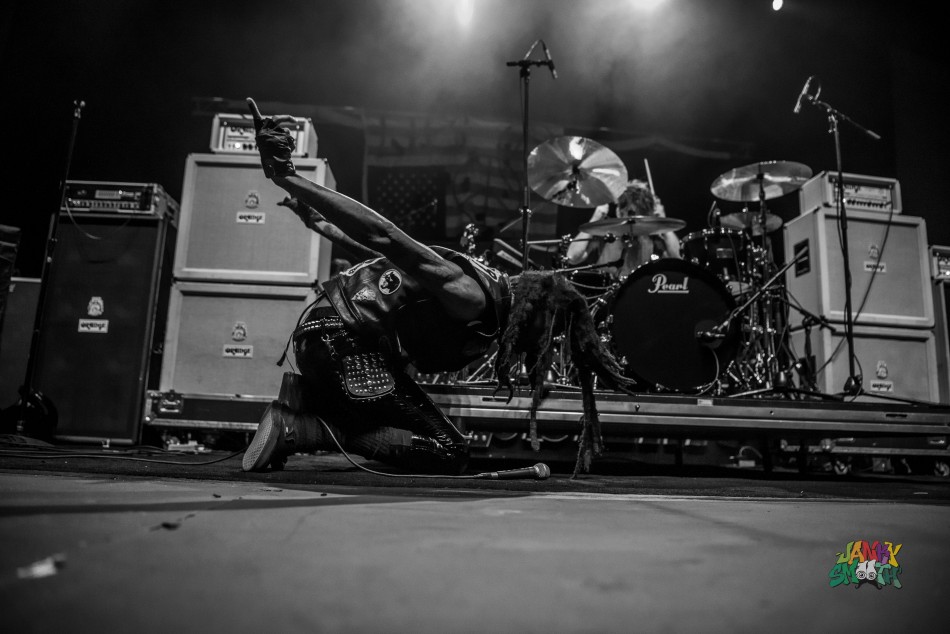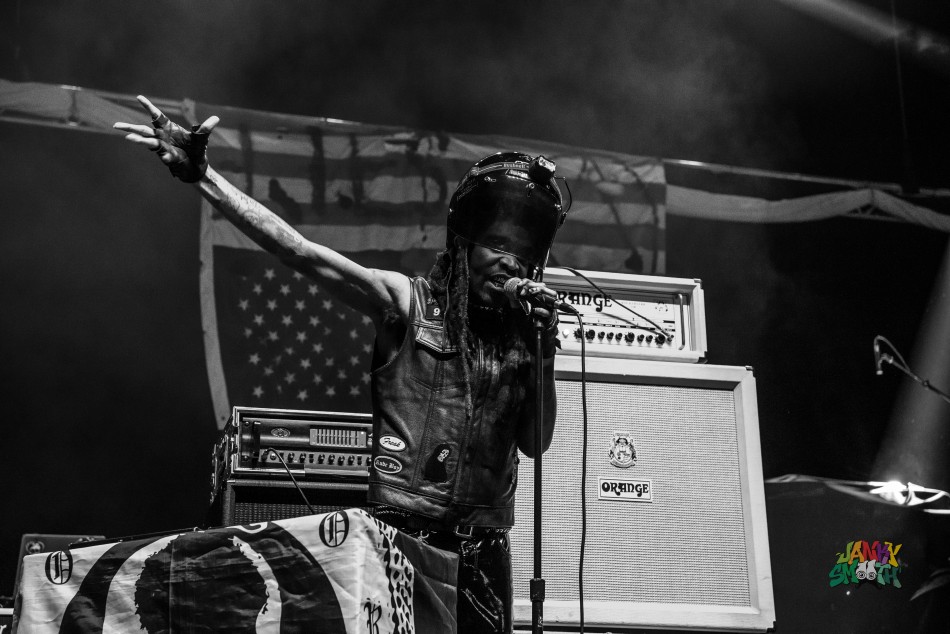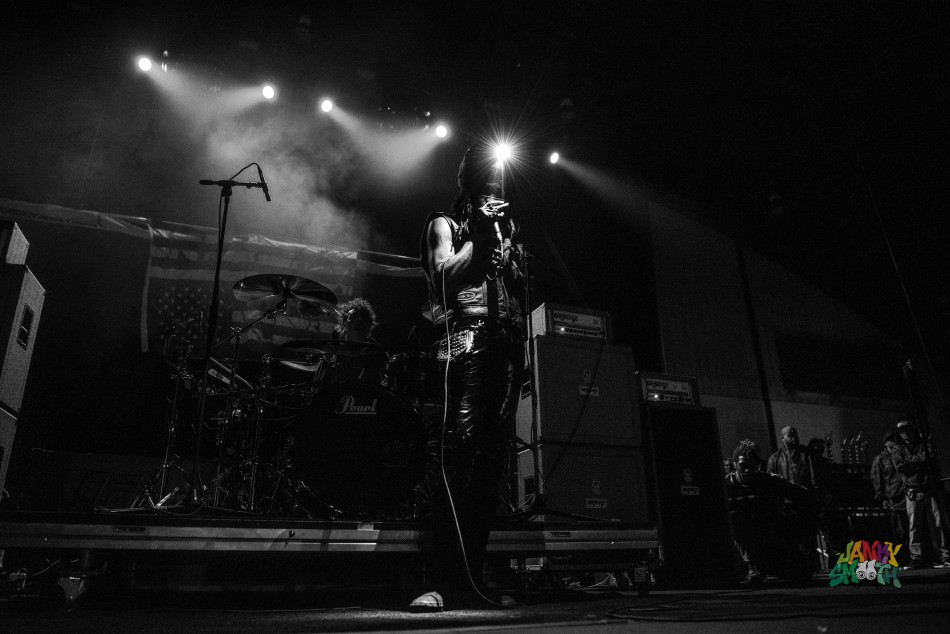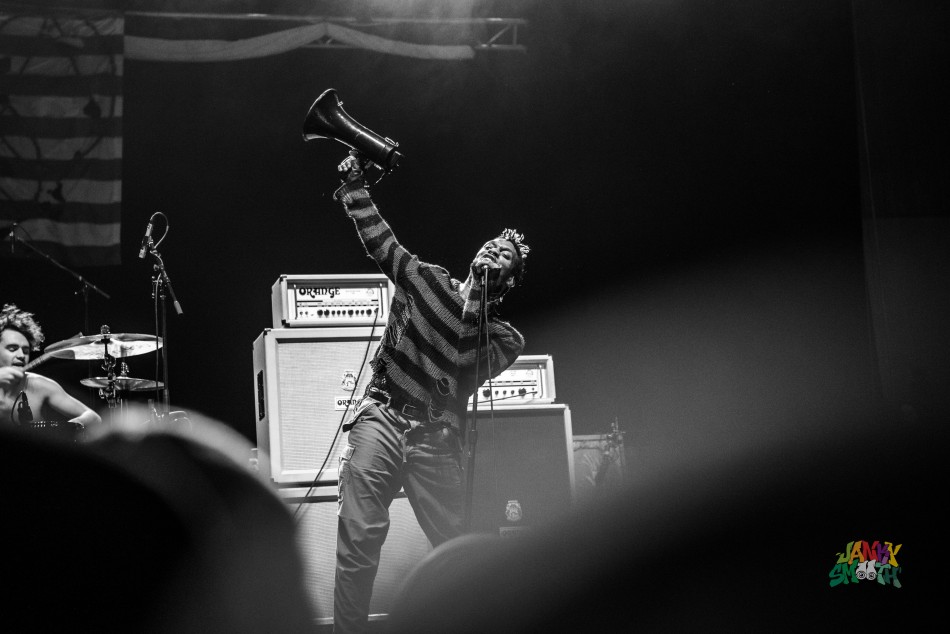 Even though Fred Durst represents the sort of toxicity that is kryptonite to wokeness, wearing a jersey with the last name Jackson appearing on the back days after Leaving Neverland premiered, talking about sighting Donald Trump Jr in the crowd, and telling people not to believe everything they see in this age of fake news, seeing Fred behave so against the grain was endearing, amazing, hilarious, and refreshing. Maybe you'd call them sell outs at one point of their career but now everything they're doing is completely non-compliant.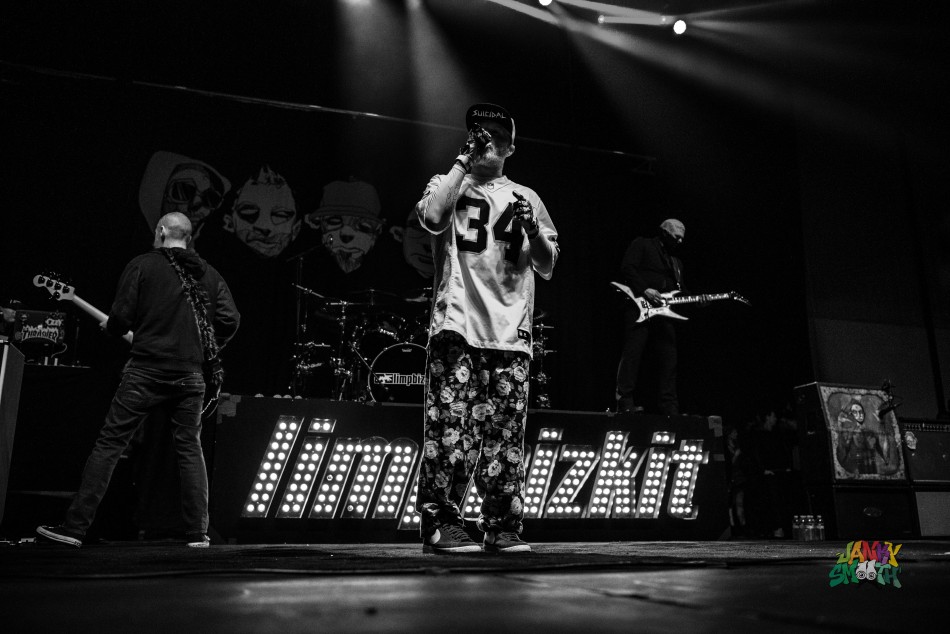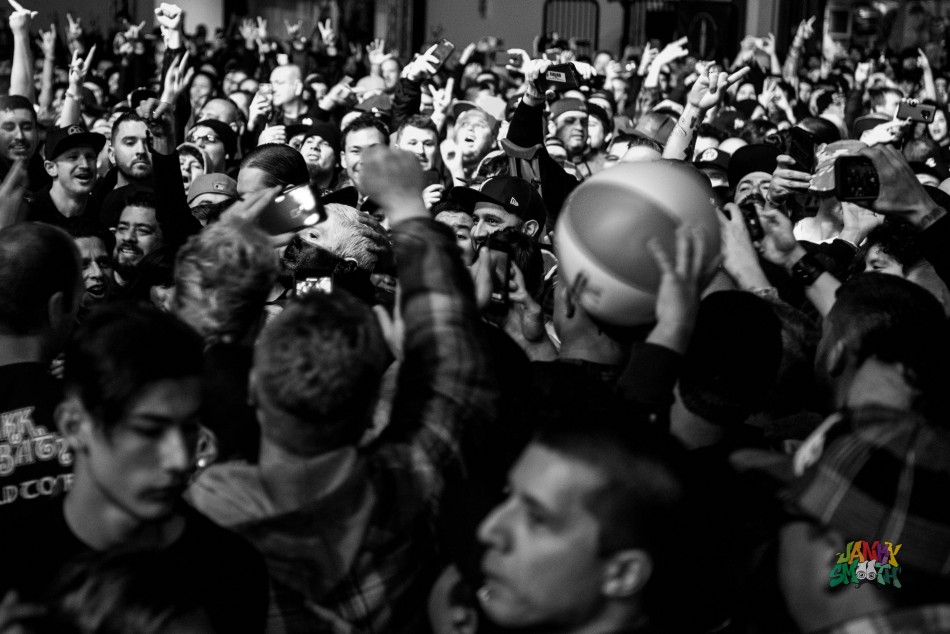 The band played all their greatest hits, "Break Stuff", "My Way", "Faith", "Nookie", "Rolling", and all the rest. They performed multiple covers of 90's classics like Nirvana's "Smells Like Teen Spirit" and "Heart-Shaped Box", Green Day's "Brain Stew", and The Who's "My Generation". One of the most climactic moments of the set was during "My Generation" where Durst let tensions rise by asking the audience "Do you think we can fly?" over and over until answering, "I do" and letting the beat drop too hard for words to ever describe. Though there was a vocal track playing to enhance Fred's singing, no one seemed to mind. We had suspended our elitism for the evening, this was about fun, dancing, making out with strangers, smoking cigarettes indoors, and all sorts of questionable behavior.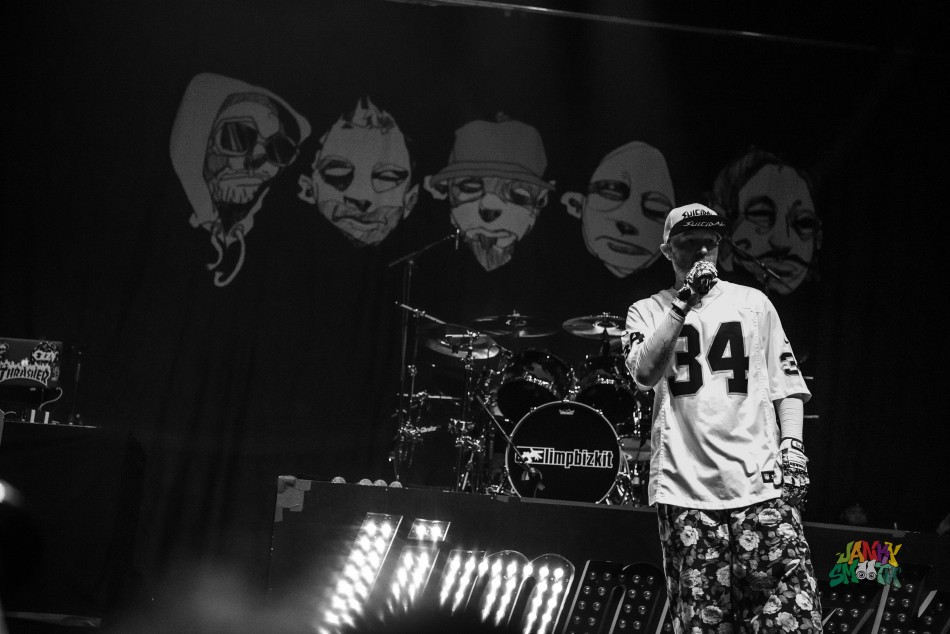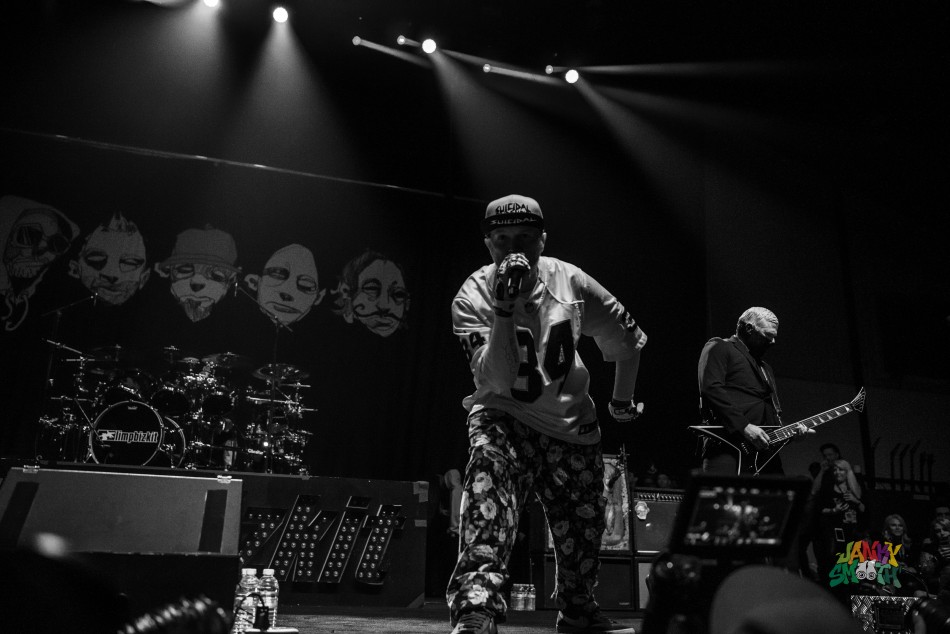 Day 3
I had almost forgotten how much of a frenzy plain ol' punk rock can stir up until seeing the bands featured on day 3 of Musink fest. I'm so used to hardcore, crust and all these extreme versions of punk that when I see pop punk bands on a bill, I assume they can't bring it compared to what I'm used to. This is simply not the case, especially on Musink's dissident Sunday.
Voodoo Glow Skulls absolutely ripped the stage to pieces with a ska punk assault that was both apathetic in that delicious punk sort of way but also as focused as a laser, this was the combined force of many raised fists, concentrated in the Glow Skull's sound.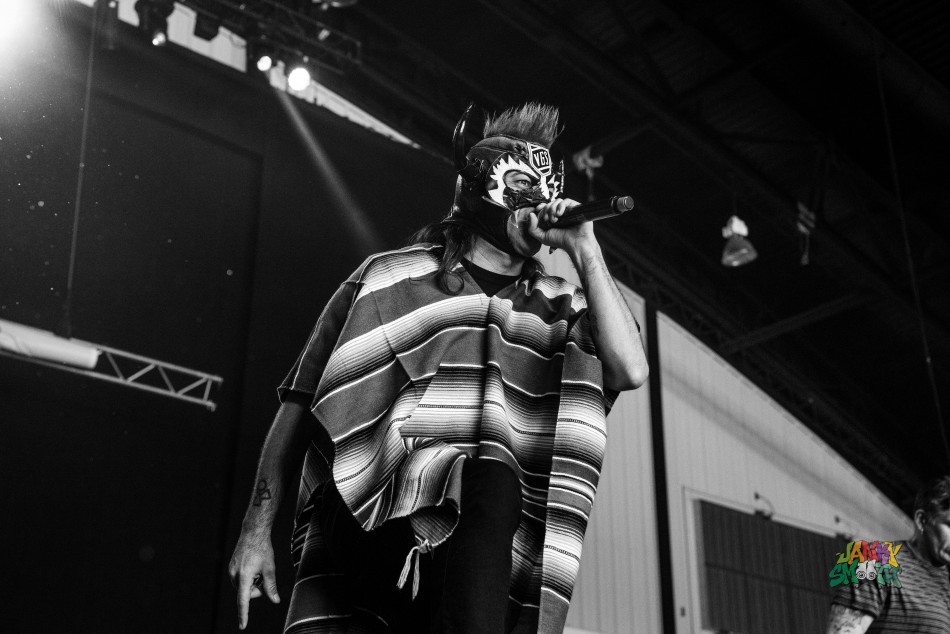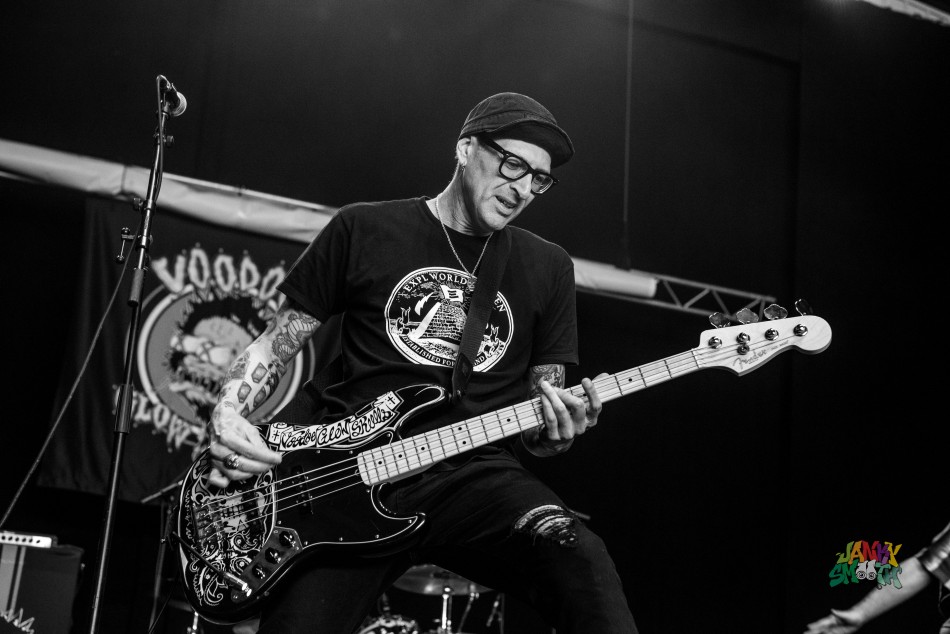 If I were to rank the bands I was most excited to see all weekend, Anti-Flag would make top five and it would top the list when it comes to day 3. They don't get the praise and credit they deserve, perhaps it's the pop punk accessibility of their sound that makes some hesitant to embrace them but in reality, this is one of the most powerful, genuine, and genius political bands I had ever seen. They're angrier than most hardcore bands and they have a message you can't look away from. With a giant upside-down American flag strewn behind them, the moment they opened with "Die For Your Government" the audience was sent into a revolutionary fury. At one point, the band brought up a few activists from Amnesty International to denounce Trump's foulness, giving this set a feeling of being greater than music.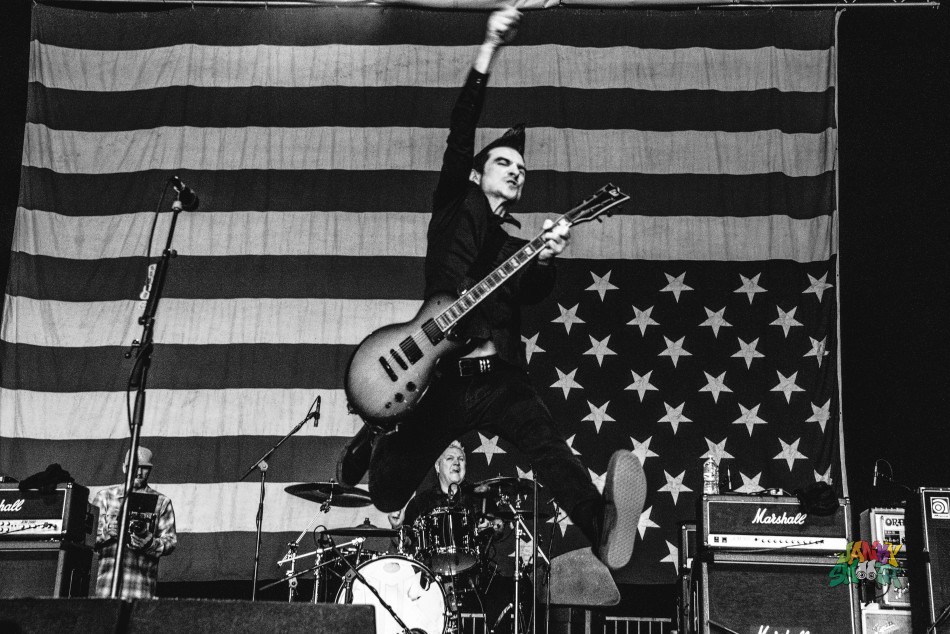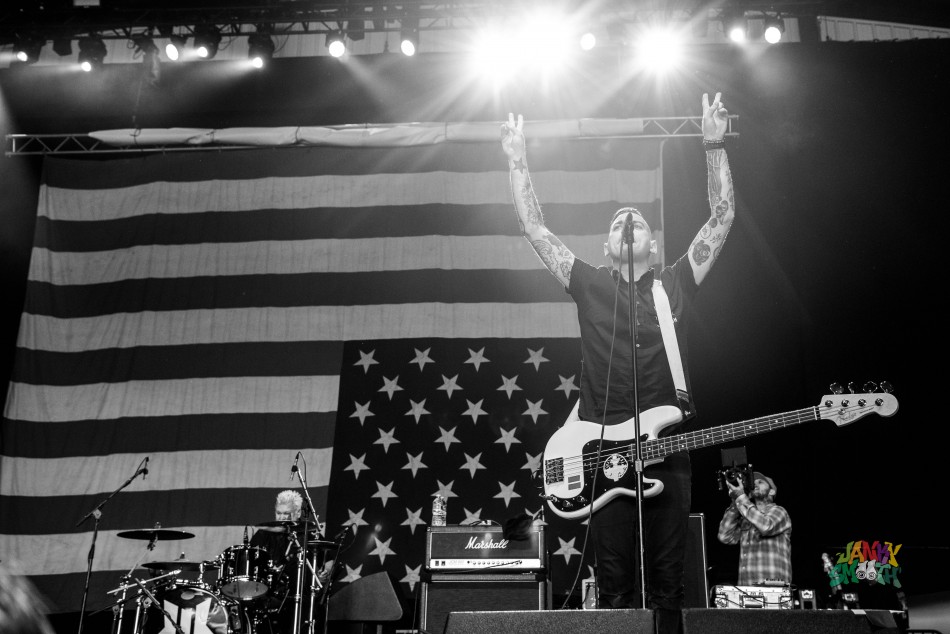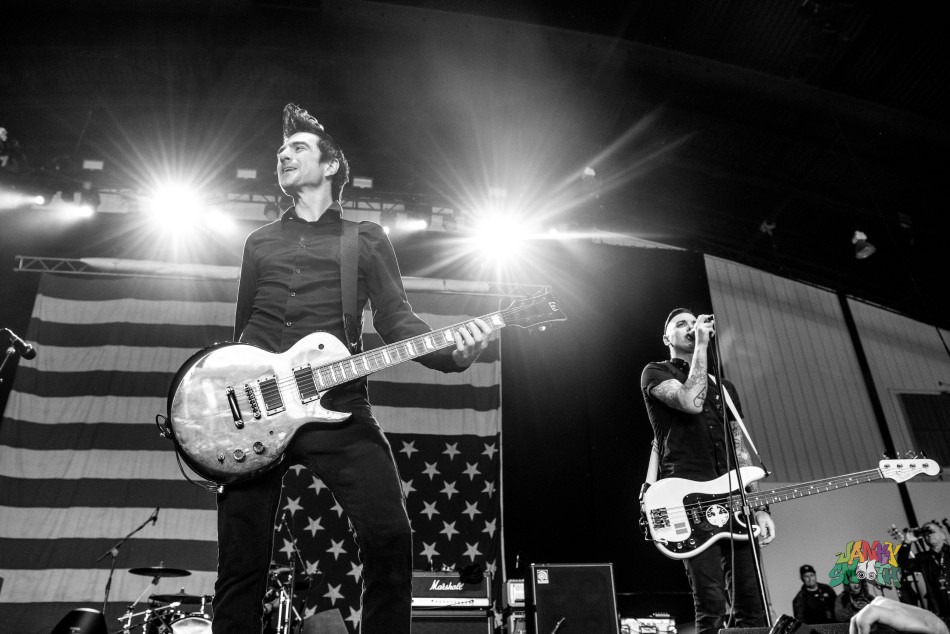 I love TSOL but at this point, if they don't play songs off their goth album Change Today?, then there's nothing new under the sun for me at one of their shows. They still kill it of course, playing the songs that make circle pits spin at unstoppable speeds, but other than Jack Grisham's stage banter, I didn't feel the magic I once did seeing them. Grisham, who just received an honorary doctorate, would like to now be referred to as Doctor Uncle Jack, a title he proclaimed to the audience which was then met with a heckle to which Jack spat back with, "you just doubled your therapy fee!"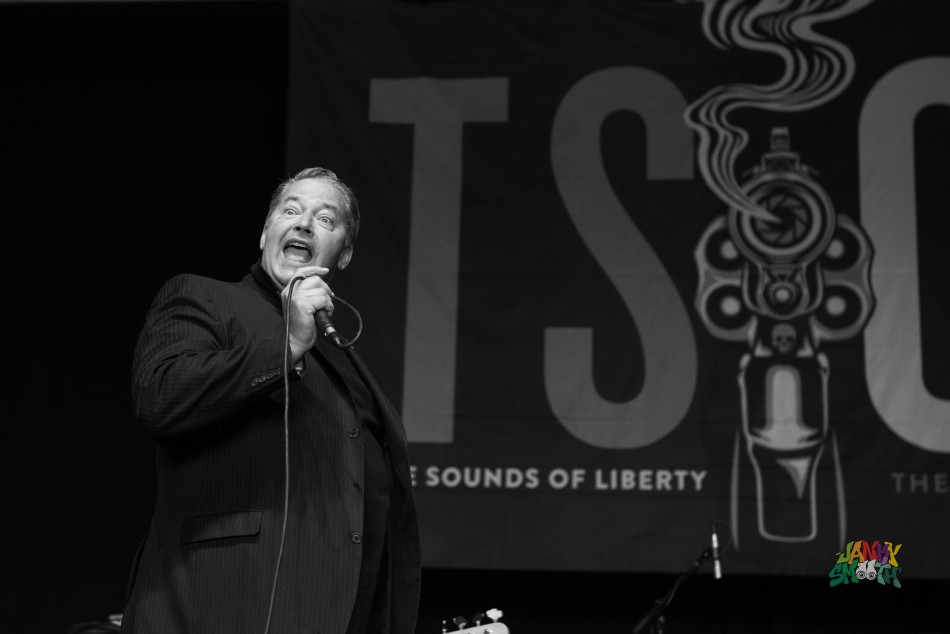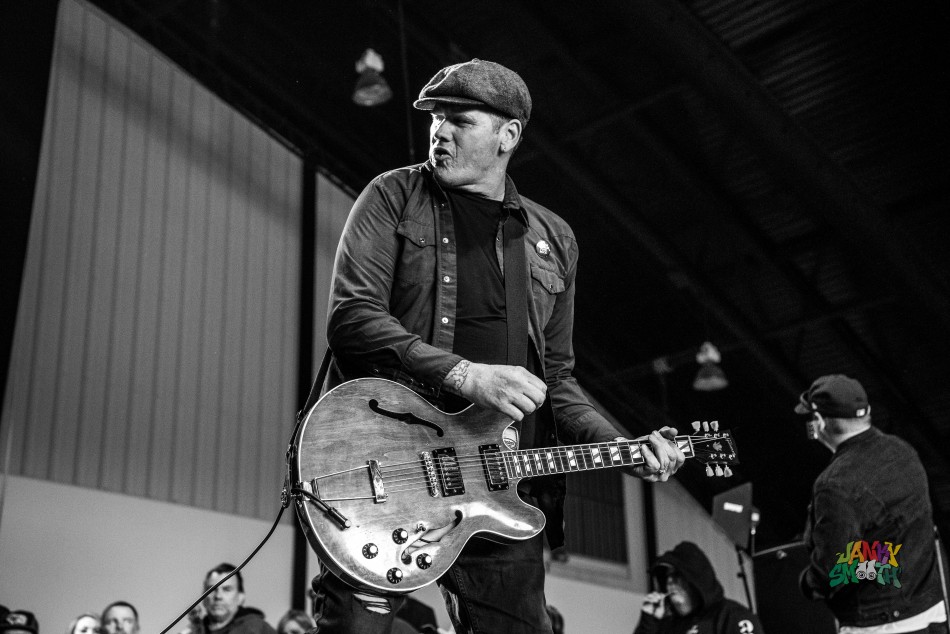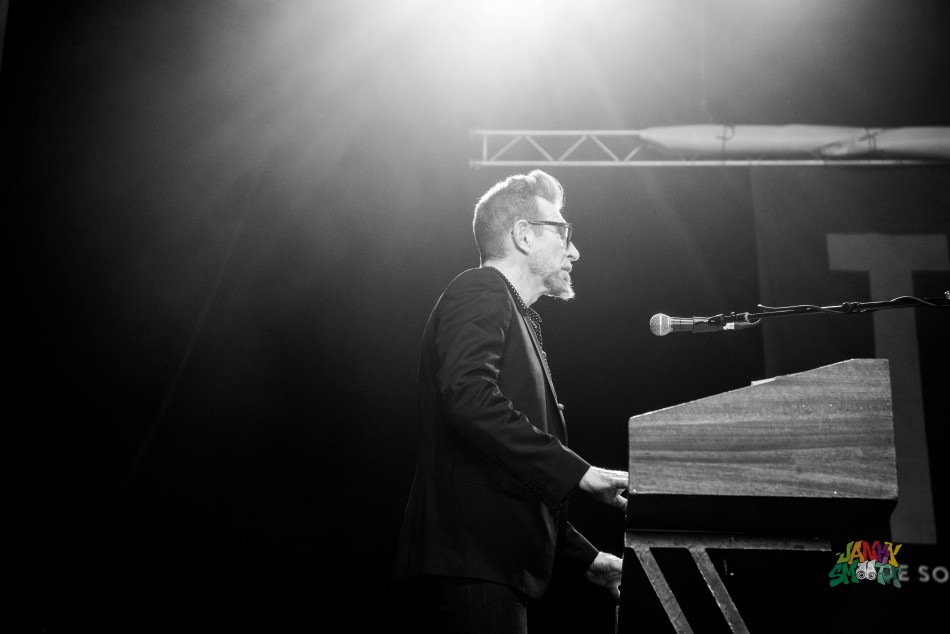 The Dead Kennedys get the same shit story every time some smart ass punk with a taste for nothing but nostalgia reviews them. And rightfully so… Skip ain't Jello and that's okay but Skip didn't deliver the magic like the singer of the Dead Kennedys ought to be able to and damn it, that's not okay. There was something missing, some unpredictable magic and chaos, a disconnect between how the songs were sung and how they could be. At one point of the set, Skip went into a monologue about how he wishes he could compete with Anti-Flag's virtue signaling and thought he had a way when he checked his email and saw a message from Bernie Sanders. His hopes of out-doing Anti-Flag were dashed though when he discovered Bernie was only asking for $2. Skip then concluded the anecdote with the statement that squashing the jobs isn't the answer as the band went into "Kill the Poor". East Bay Ray still slays on that guitar in a style that is signature and important for any punk to hear live at some point if they want to really understand the music they've devoted their lives to.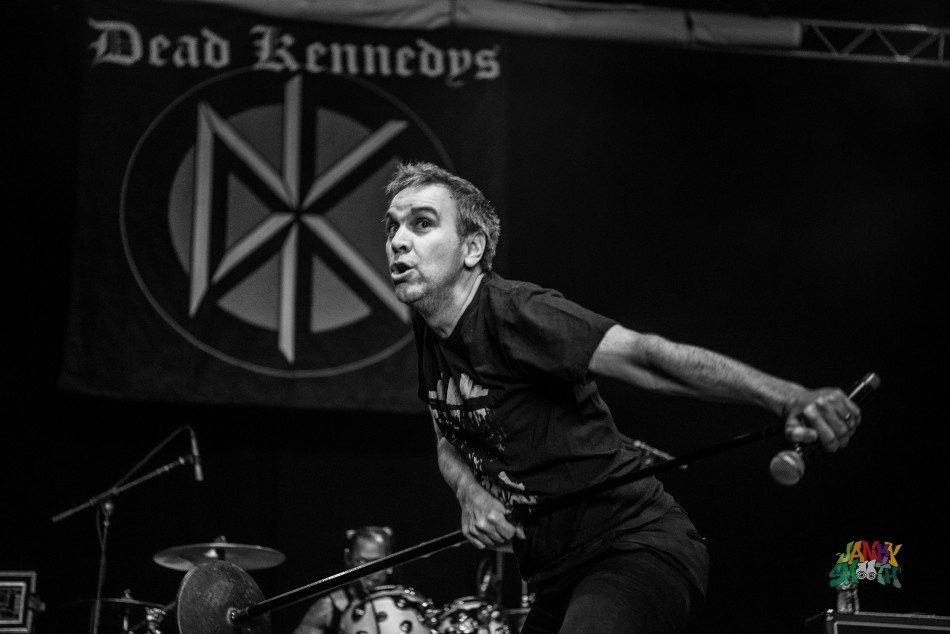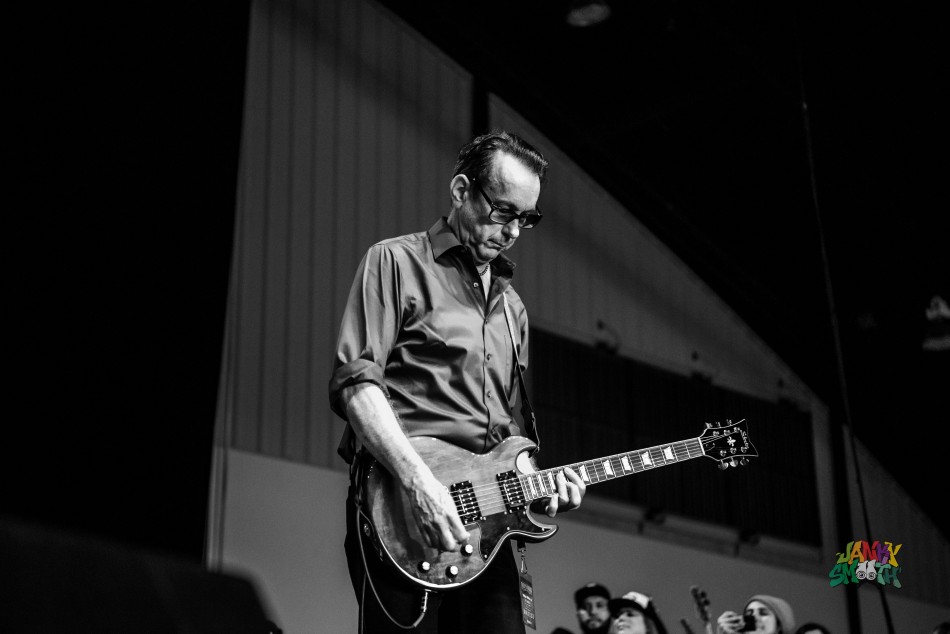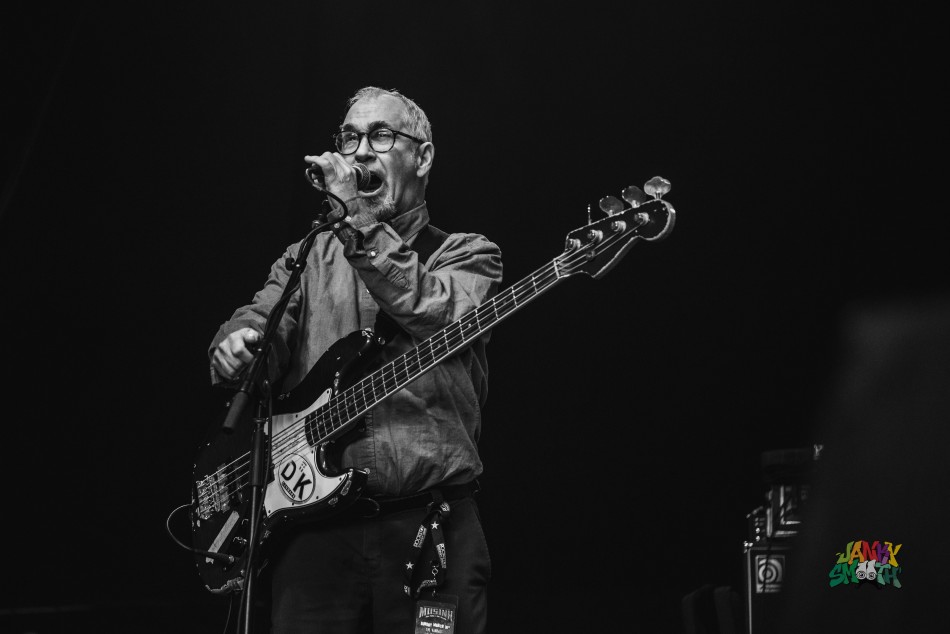 Los Angeles' own punk rock veteran and street sage, Lee Ving, took the stage with FEAR to show every damn punk too young to understand why this genre was created in the first place a lesson in how to aggravate and stimulate. This is a band I've seen before but every time there's something new to absorb from the show. The songs are still so angry, dissident, and pissed that it hits you like a wave. You can't recreate the set FEAR played on SNL with its genre defining stage dives and mosh pit but damn it, we try and every time Fear takes a stage, we come close.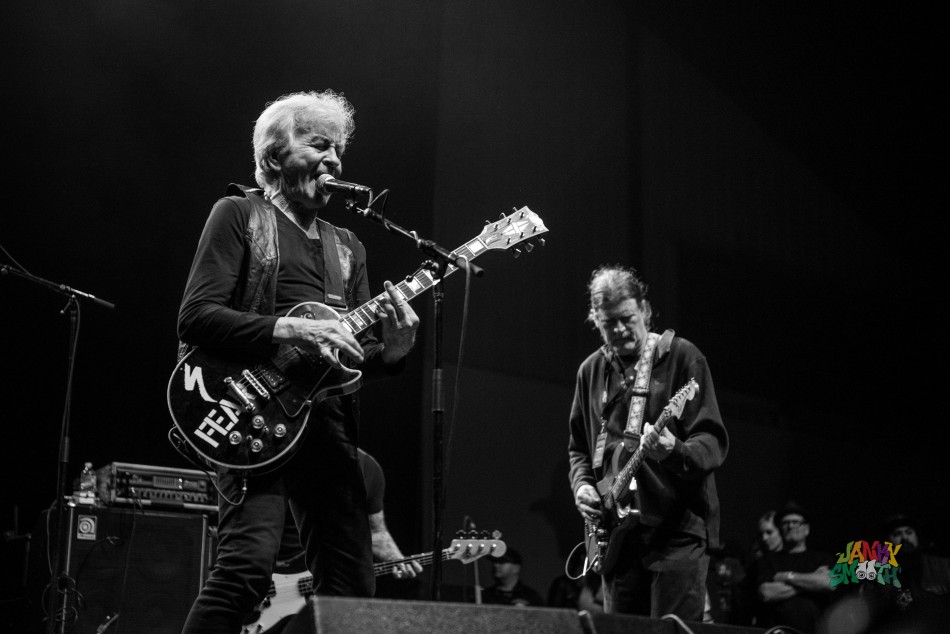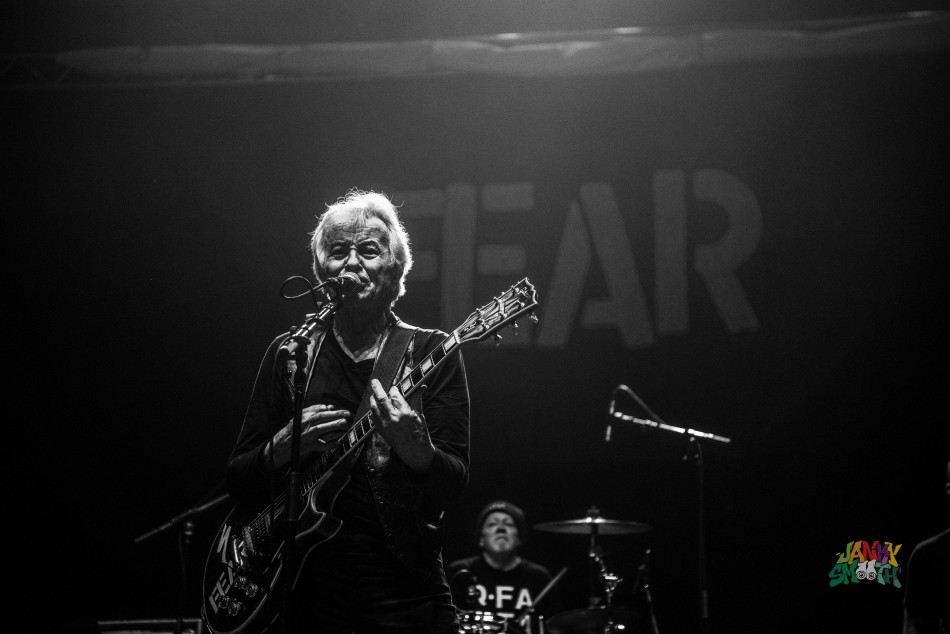 Travis Barker, is forever linked to Day 3's headliner, The Vandals because had it not been for these OC humor punk icons, Blink 182 would've never been signed in the first place. The first time I ever attended a Musink, The Vandals were playing. You could hear every OC punk band stem from this band's sound. Ever since their appearance in the classic punk rock film Suburbia, the Vandals have played an important role in punk that cannot be understated. They closed out the night and festival with a youthful, undying spirit that is the perfect representation of this movement. In 2019, just like in 1979, punk rock still reigns strong with so much fresh blood innovating the sound.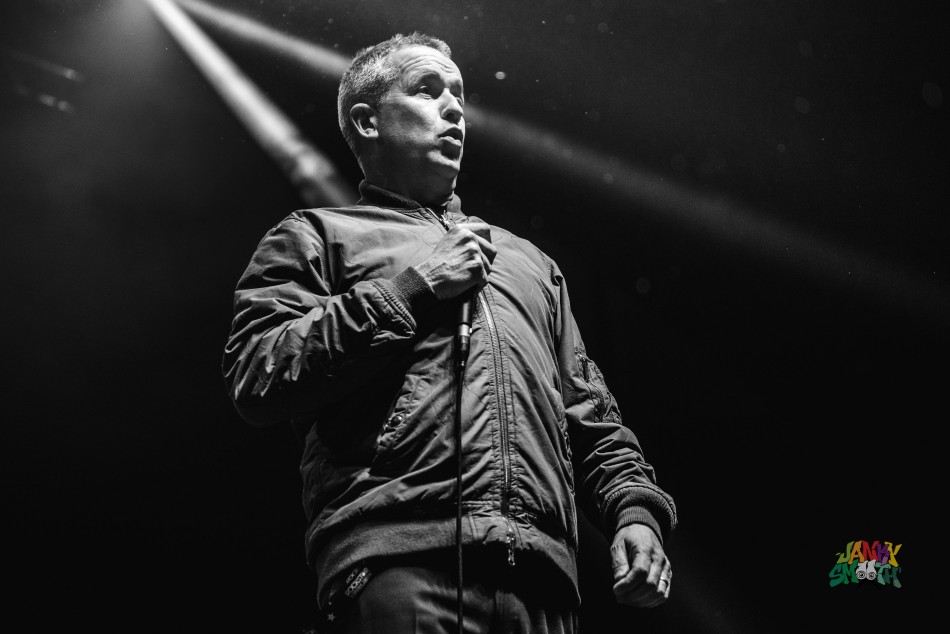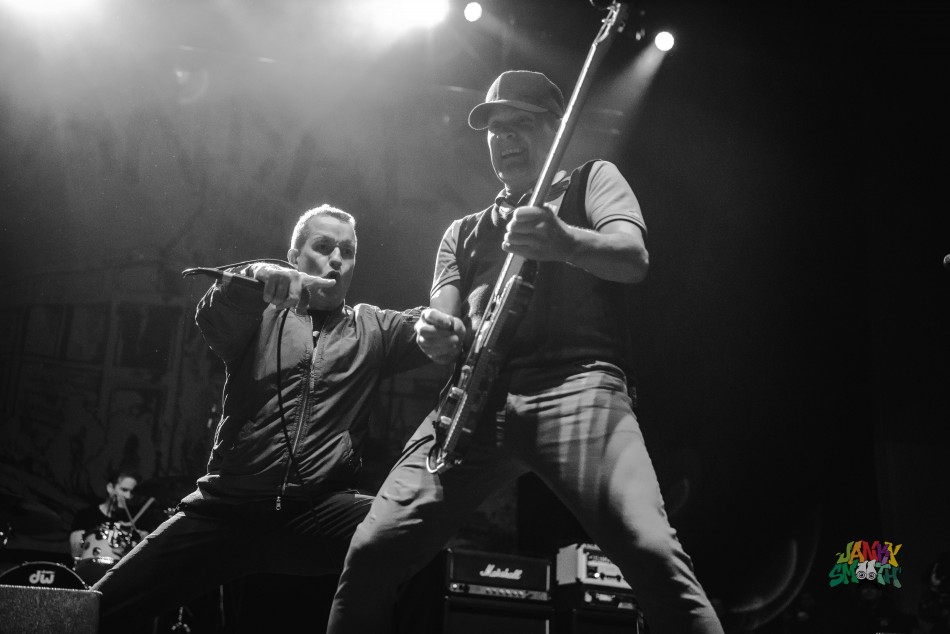 Words by: Rob Shepyer
Photos by: Giuseppe Steel