Morbid Angel at The Regent: A Lesson in Death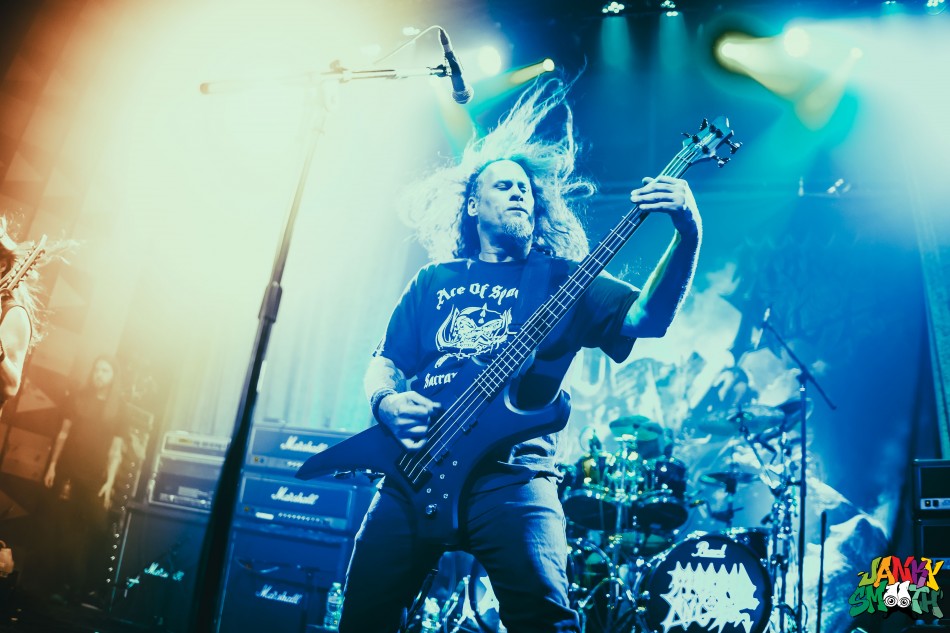 Morbid Angel is one of the longest reigning, pioneering, OG Flordia death metal bands still touring. If one were to make a list of the "Big 4" of death metal, one would have to place them in the the number 2 slot, only after Death. Having titled their records alphabetically, the band has already gotten to K with Kingdoms Disdained an album that scrapped their former lead singer and bassist David Vincent to reunite with Steve Tucker. Under the master guidance of guitarist and band leader Trey Azagthoth, this latest 2017 release is one of the most crushing and riveting albums in the entire universe of extreme music and for a first generation death metal band to have released it among all these young kids trying to reinvent the wheel of metal, is truly significant of Morbid Angel's greatness and right to reign.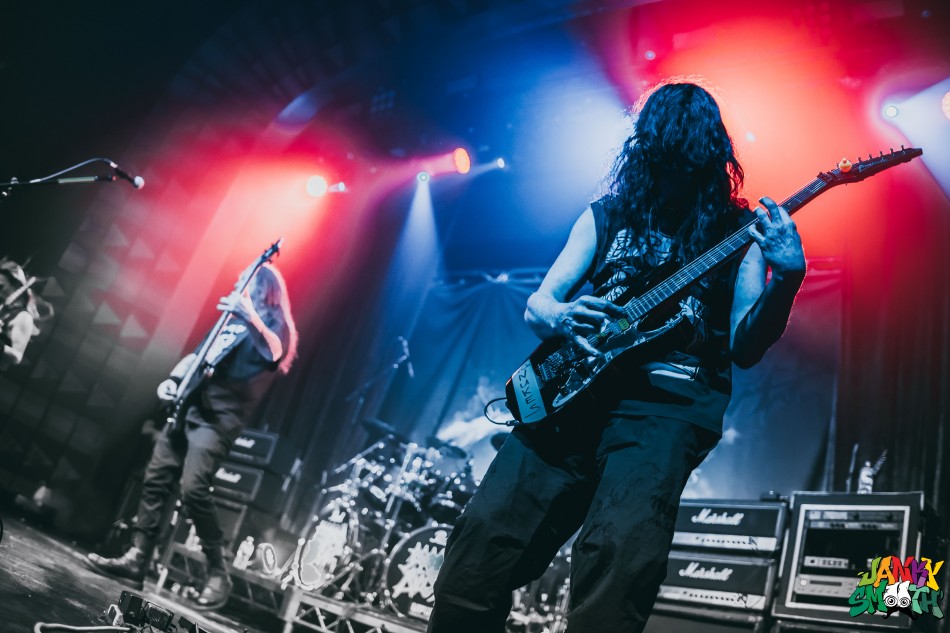 Church of the 8th Day hosted Morbid Angel at the Regent with three openers, each contributing to a night of ear-splitting insanity. The first of which was Voices of Ruin, strapped with spiked leather and growls of Herculean magnitude, the band's sound was simultaneously crushing and thrashable. They were balanced death metal, with a tempo high enough to kick your ass but a melody and groove deep enough to move to smartly. I'd say their closer to European death metal than Floridian but they still make their Southern California roots felt, hailing from Costa Mesa.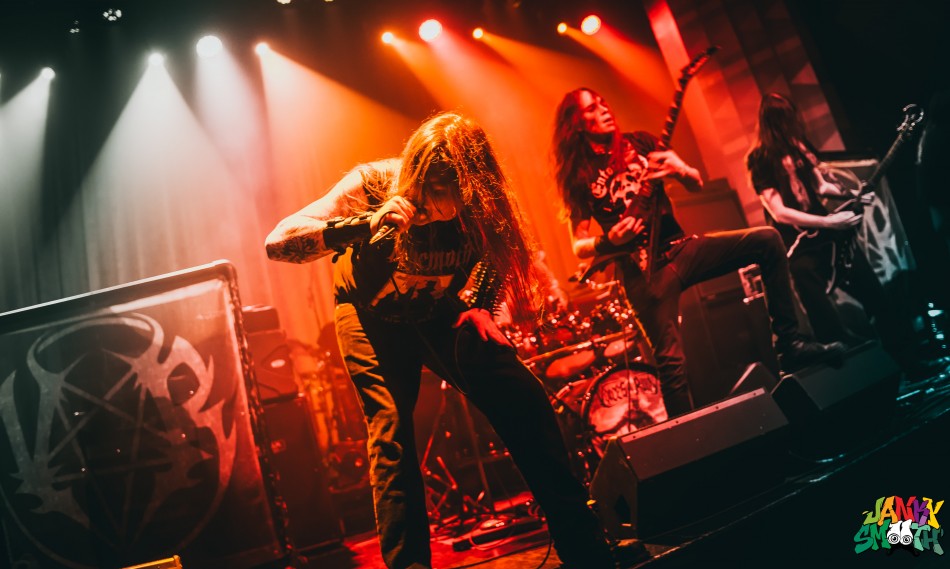 Hate Storm Annihilation is one of the most interesting extreme metal bands I've ever seen. They make a devastating wall of noise with intricacy and texture then bend their sounds back to melody and jagged riffage. It's brilliant chaos. Featuring Craig Schmuhl on guitar and vocals, Spencer Metela on Bass, and Konstantin on drums, these Chicagoans break all sorts of boundaries in extremity. The source of this nuance is partly due to Craig Schmuhl's background in jazz having studied at the Berkelee College of Music. Hate Storm Annihilation very nearly veers into pure noise but always maintains a semblance of sense in the chaos. To represent their sound visually, I'd describe it as being caught in a hurricane of disemboweled flesh that only lets go of you when you yourself are torn apart and your own bloody pieces join the flurry.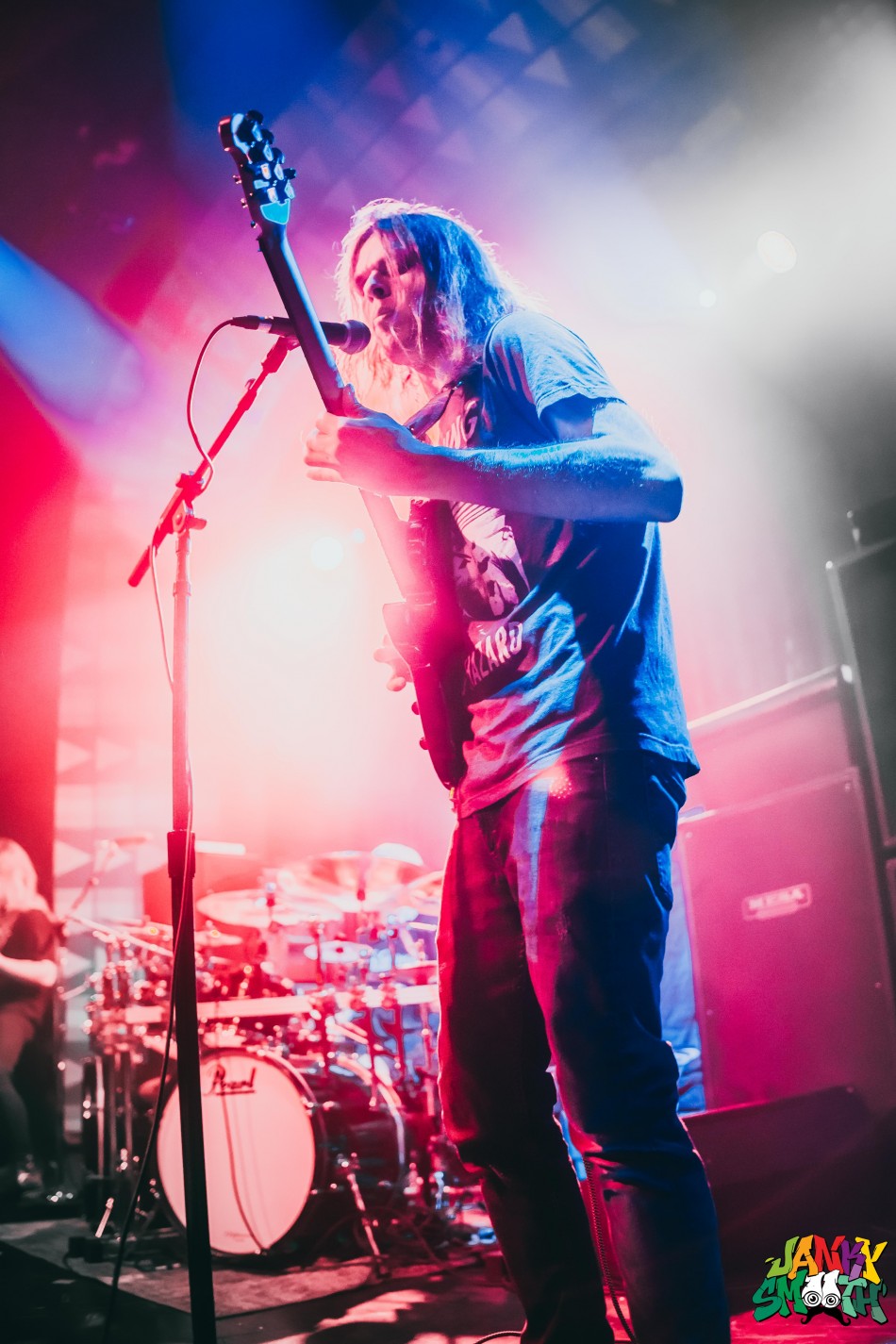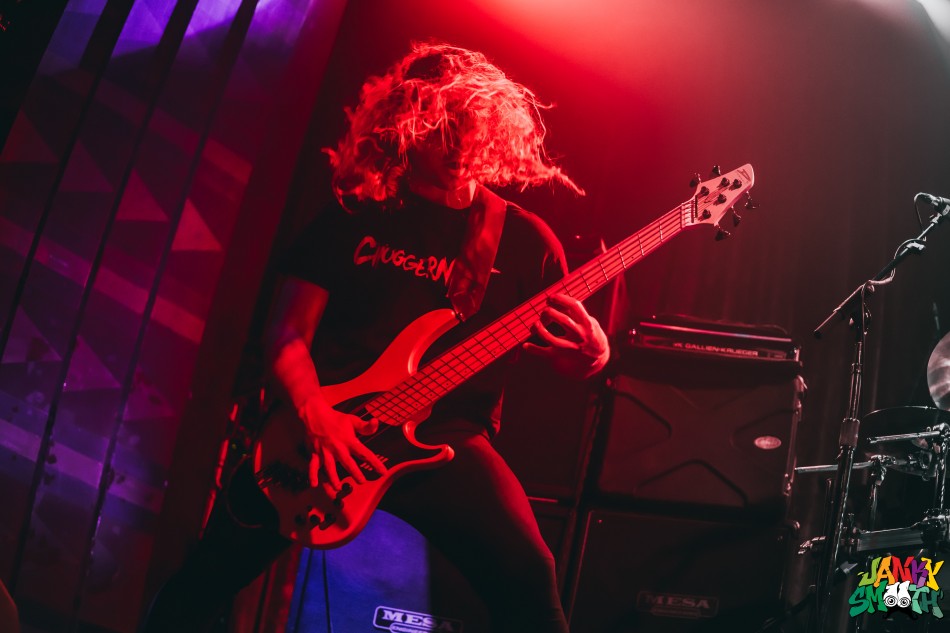 Next was one of the most technically proficient death metal bands I had ever seen: Origin. Their bassist was so versatile, quick, and skilled that I had to watch him over headbanging. Mike Flores' fingers were all over the place, as were Paul Ryan's on guitar, then with John Longstreth's thunderous drums to sculpt the sound, Jason Keyser's bloody growls soar over the madness to make for an absolutely brutal scene. Keyser flew around the stage, moving with violent intensity and never slowing down. Longstreth's pounding felt like rapid fire rounds coming out a gatling gun placed against the side of my skull. Yet, within the noise, there was plenty of noodly guitar and bass work going on for the trained ear to pickup on. Both Origin and Hate Storm Annihilation could teach a course on how to make the most intelligent and enjoyable noise. At one moment of the set, a dickheaded fan threw something on stage that landed right on Longstreth forcing the band to stop playing and publicly humiliate the fan until he was thrown out. The moral of the story is: try to find a way to go ape-shit that still respects the artists.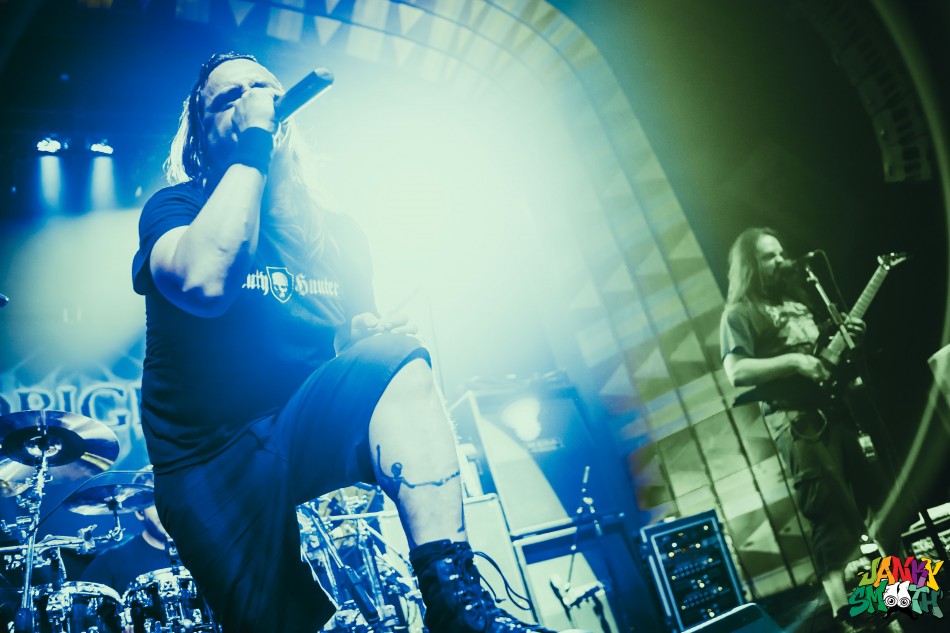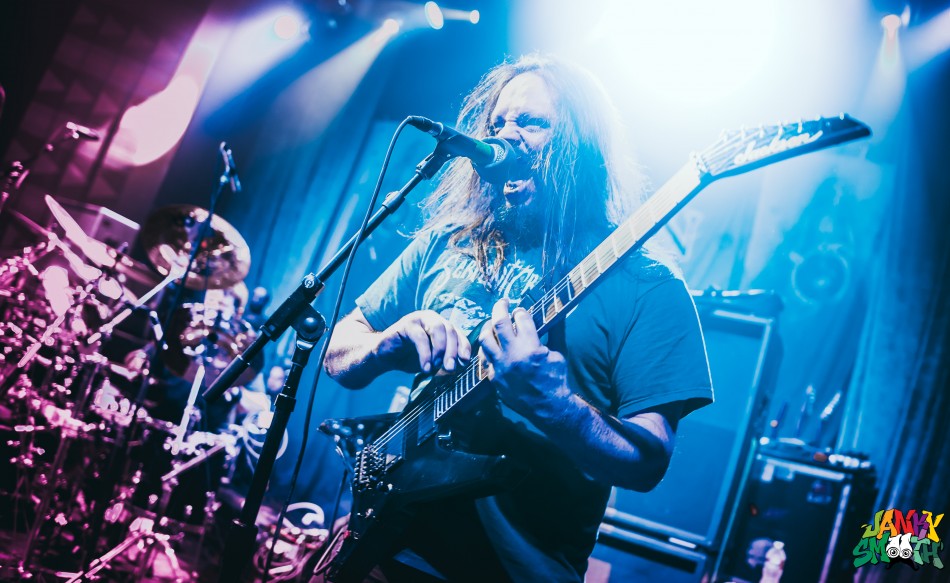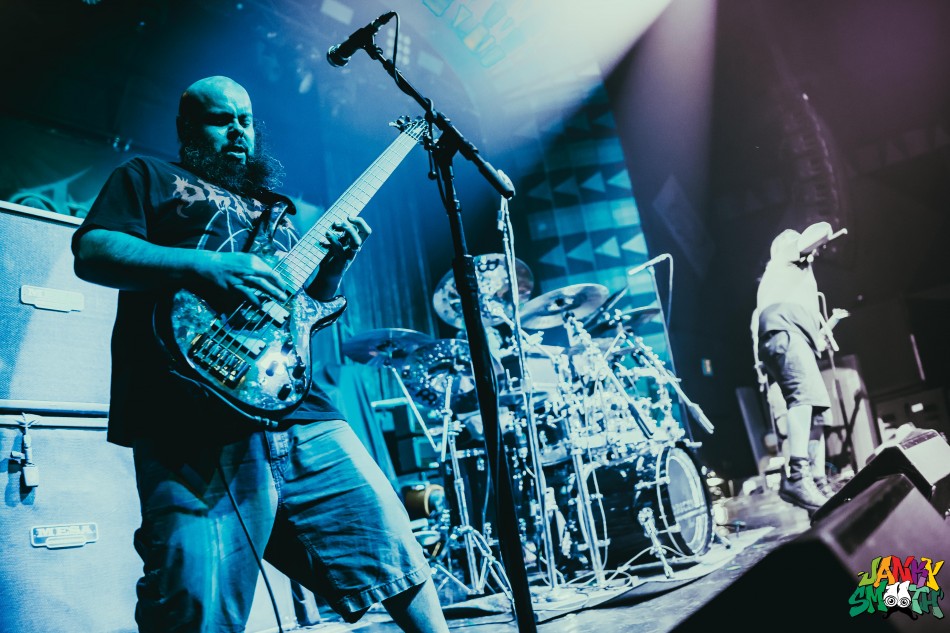 From the moment Morbid Angel stepped onto the Regent stage adorned with dog-faced gargoyles on either side, it was pure death metal mayhem. They played songs purely from eras featuring Steve Tucker on vocals with an emphasis on songs off Kingdoms Disdained. It was one of those rare occasions where you look forward to the classic band playing their new shit, songs like "Piles of Little Arms" and "Garden of Disdain". With fans blowing the hair back of Tucker and guitarist Dan Vadim Von, they created a sound that conjures up the feel and imagery of torture, hell, and evil to very potent realism. Playing classic bangers off of Gateways to Annihilation and Heretic as well, it was a set that featured some of the best highlights of the bands career with songs like "Ageless, Still I Am" and "To The Victor Go The Spoils".
Morbid Angel is a band that has spanned many decades and lineups with Azagthoth always at the helm of all its incarnations, seeing him shred live was not only a treat but a lesson, taught by him and all the bands featured on the bill of what music is capable of. In this case, music isn't a means of escapism but can be a vehicle to depict places and things from which there is no escape, whether it be death or hell itself.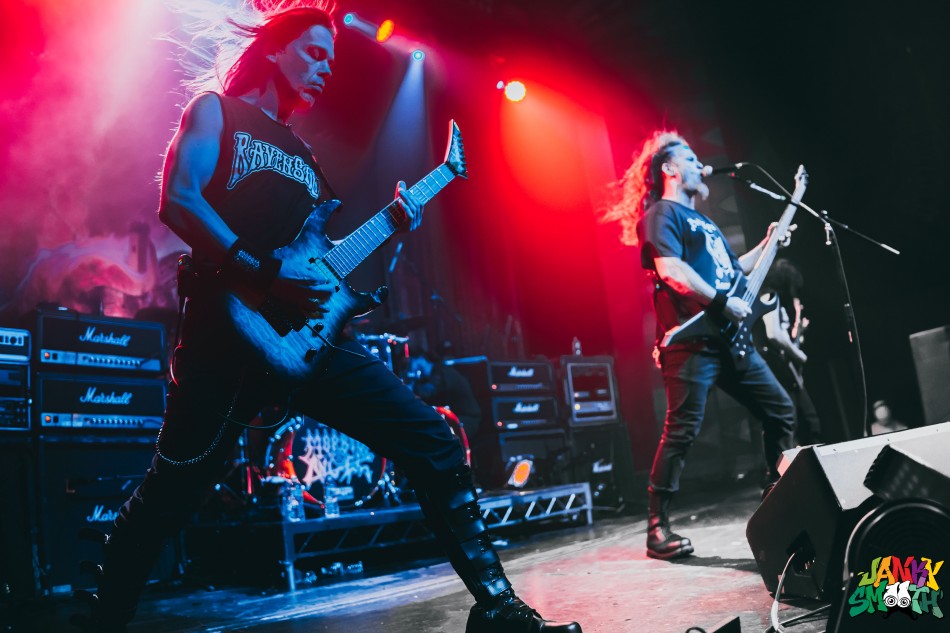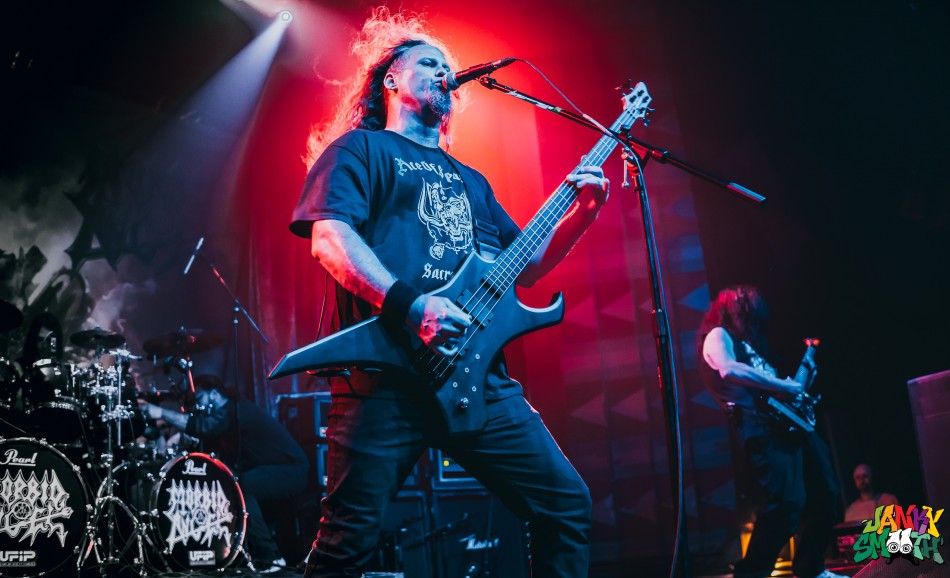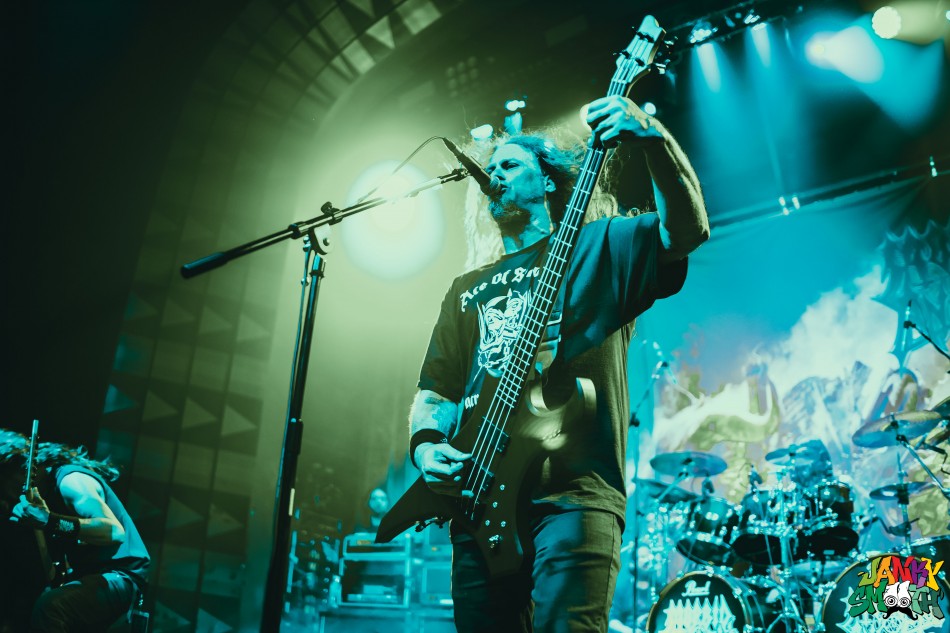 Words by: Rob Shepyer
Photos by: Dillon Vaughn