Thou Demonstrate The Blackest Doom At The Echo For FYF Club Show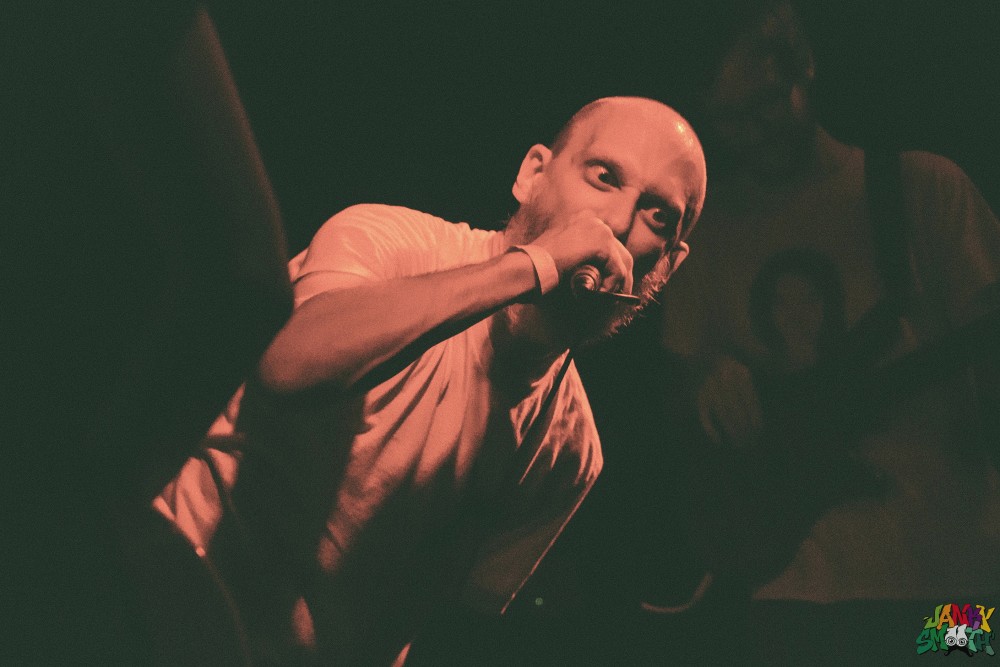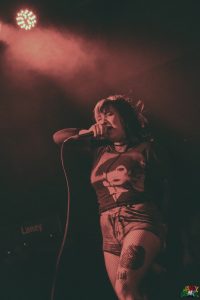 Doom metal only keeps evolving and engrossing the current metal scene, drowning all the lesser genres in the tar pit of its sound and forcing the future icon bands to rise up to the surface. Thou are the inheritors of Louisiana's rich sludge-metal heritage and they take that sound to a place no doom band has ever taken it before. With ten minute songs that feel like hell itself, Thou blends doom and black metal into a sound that brings together doom and stoner fans, black metal fans, noise fans, and grindcore fans.
When a promoter like FYF Presents gives you the blessing of playing a show under their banner, you know you're part of a brewing musical storm, if not the whole storm. But for a band as brutal and against the grain as Thou to be awarded that blessing at The Echo just 5 days before their annual festival, it's indicative of how mainstream tastes are being pushed into a very extreme corner and FYF, at the center of it all has helped to move the status quo- even while being criticized for softening and being "less punk" themselves in the way that they book the festival.  Poppycock.
The bill began with Cloud Rat, a grind band from Detroit, Michigan. What separates these mental and emotional ravagers from the rest are the mathcore and jazz elements that play underneath the grind. Their frantic and frenzied sound is spearheaded by blitzkrieg babe Madison on vocals. She rips through various vocal ranges that make this bass-less trio sound as pummeling as the streets of Detroit. With as much love for anarcho as grind, one of their songs played the Subhumans' "No" as an intro.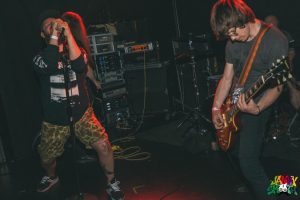 UK band, Moloch, took the evening into doom/death-doom/blackened-doom. Slow and churning, every fuzzy, droning note slowly descended us down the circles of hell. The band distorts and feedbacks noise in between their slow, heavy riffs to create songs with jagged edges. The singer screams like an actual demon which urges me to breakdown the different vocal style within extreme metal. The higher pitch of black metal vocals spawn the idea of some kind of demon singing the lyrics, a demon with a bleeding throat, maybe… Death metal on the other hand, sounds like a much fatter, grizzlier monster, not a demon per-say, but a destroyer.
From grind to doom to black metal, False was the second band to front a female singer. By the sound of the band, you'd imagine they were all covered in corpse paint and animal bones but when you see the band they look like a harder edged metal band with a singer you could introduce to your parents. The Minneapolis sextet played with American and traditional black metal style, utilizing frosty, medieval sounding riffs.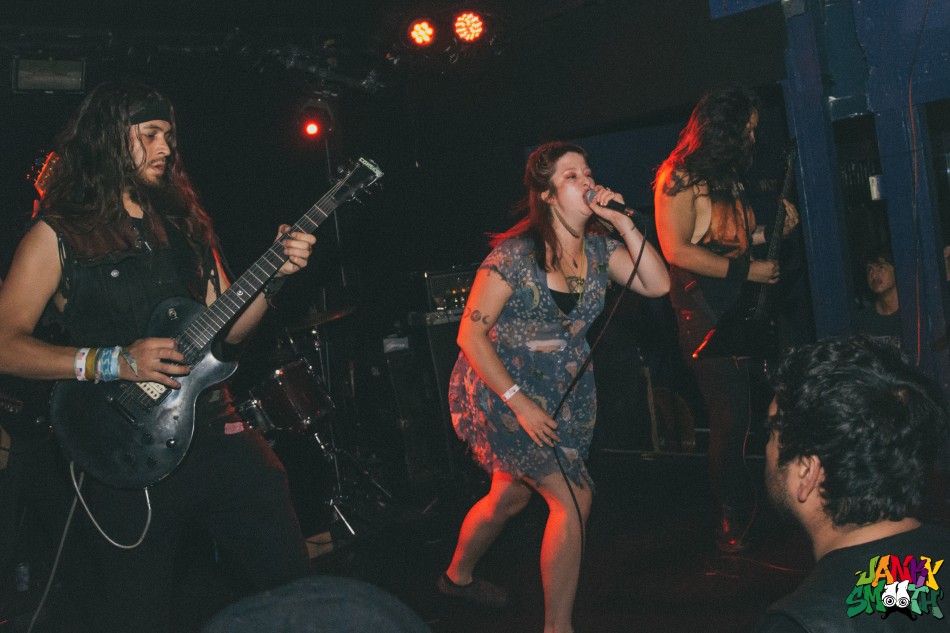 Graf Orlock is a grindcore anomaly of sorts, something different and special and strange. The first time I had seen them was opening for Horse The Band at Union and even though they played early on the bill, they shined brightly to everyone that bore witness.
Each Graf Orlock song begins with a sampled voice-over intro to give the whole set the gestalt of satire, even though their insanity is no laughing matter but rather, a matter of life and death. No one matches this kind of intensity these days and the band's synergy together is something to behold and be inspired by. The drumming was vicious, the guitarist who also sang back-up vocals was always on point and brutal, and the singer was an absolute madman, letting some schizophrenic flow in his mind pull the strings on his stage antics, leading him to stretch every limb and surf every inch of crowd.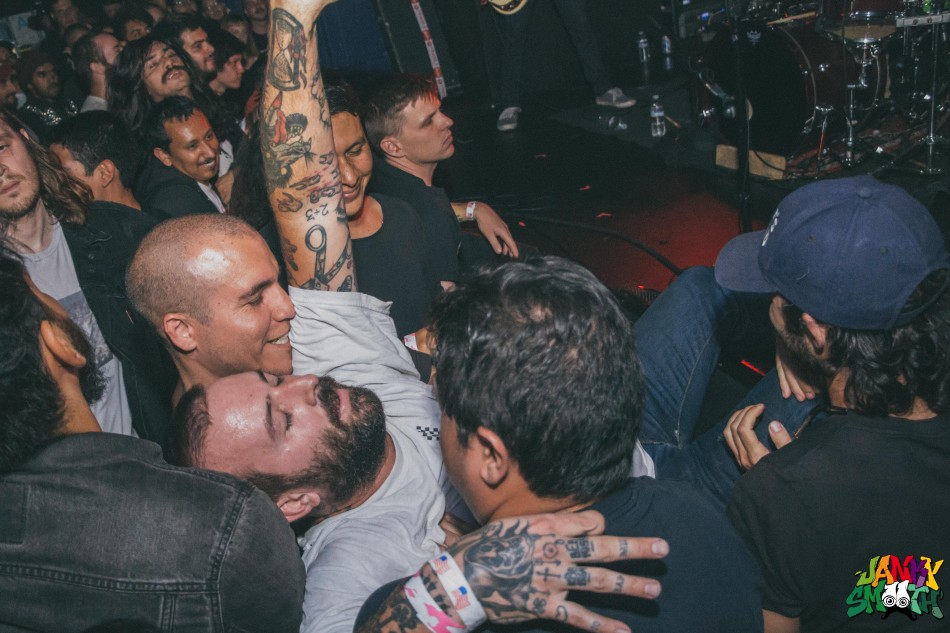 Once the speed and brutality of Graf Orlock had settled, Thou came on stage to slow things down to the pace of a God-denouncing, church-burning snail. Their music is a state of perpetual descending, down to where? No one knows, there is certainly no evidence of a bottom. By the end of their set, Thou's Doominance discharged Doomarrhea upon us all.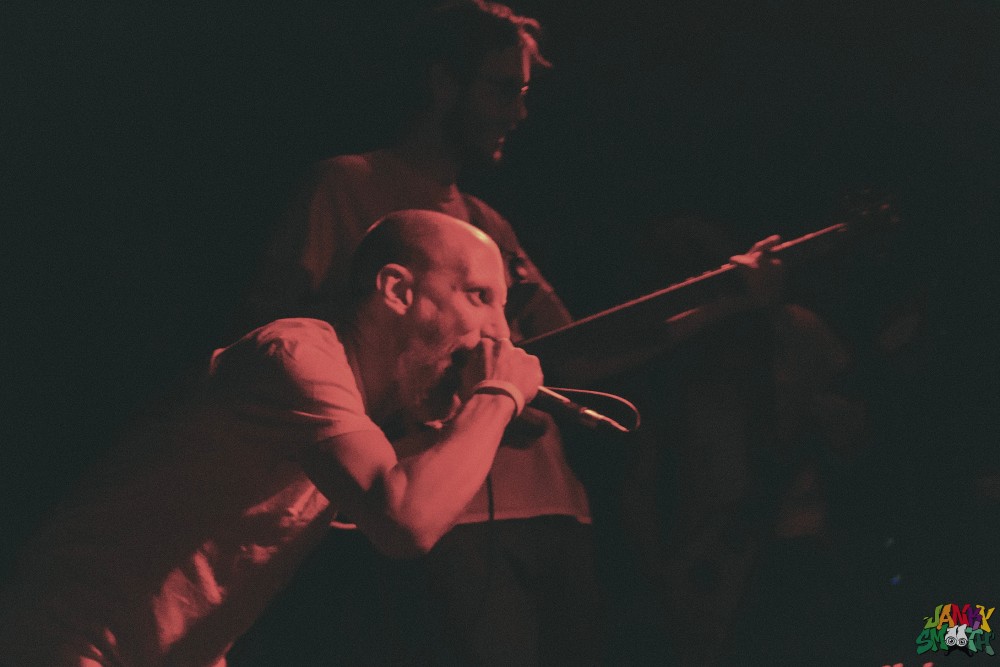 Keeping his back toward the audience for the majority of the performance, Bryan Funck's vocal style is too pained and intense for him to show his face to the audience the entire set. Beneath those vocals is a style of metal that is experimental, noisy, and brutal, mixing the atmosphere of black and the slow, brooding pace of doom metal. This set saw Thou playing new material and revisiting their back catalogue, going backward into their albums with every song.
Much of Thou's current sound is a result of collaborating with The Body on the album "Released From Love/You, Whom I Have Always Hated ". Having their sound tempered by that experience into a rusty, crude, and killing steel, Thou incorporates noise rock elements into their music. What I found interesting to learn about Thou was the anarchist sentiments they hold in both lyrics and the DIY style of their performing and touring. They closed their set going as far back into their catalogue as returning to the very creators of doom metal, who just happen to have created metal in general. Black Sabbath's "Into The Void" never sounded so grizzled and visceral and with it, Thou closed the casket on their L.A. set, letting us loose into the night.