From The Bay To L.A. Classic Metal Burns Bright: Hell Fire At Echoplex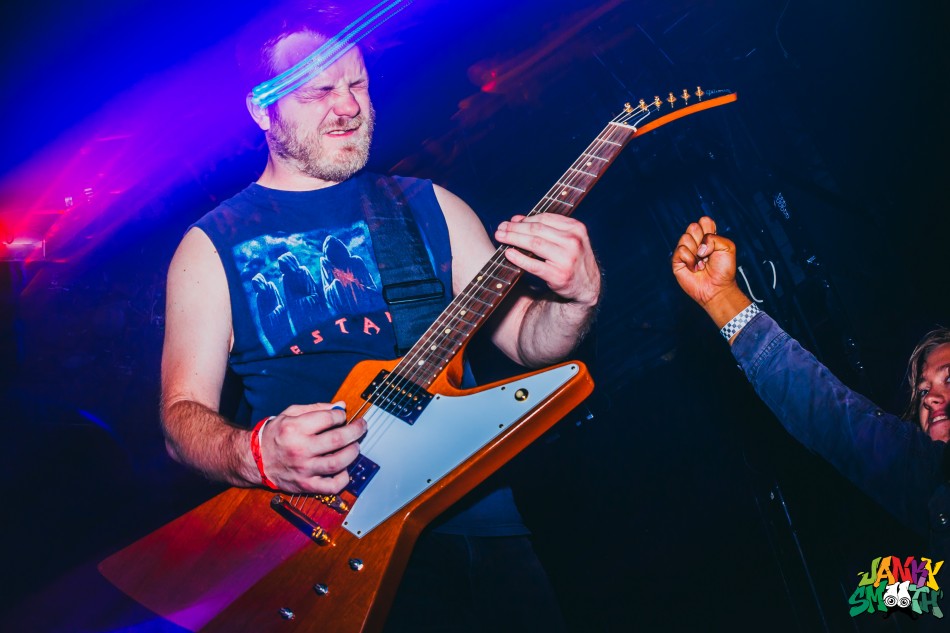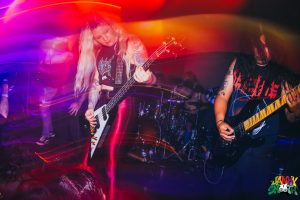 With my recent concert-going escapades seemingly devoted to punk, in all its forms, it felt like I had forgotten my first love: heavy fucking metal. And, in attending the Echoplex's Metal Monday showcase, it was as if the prodigal son had returned to church. In a sense, I mean this literally because the show was booked by Church of the 8th Day, Los Angeles' most prolific metal promoter. On this, the day after the Christian sabbath, once the religious had gotten their fill of rest and ritual, it was time for the devils to come out and play; and those devils were Hell Fire.
The opening band originated and hit close to home, Blade Killer, is a gem in the Los Angeles metal scene. Immediately, the frantic guitar-work of Jay Vazquez and Jonathan Rubio kicked in, backed by a pummeling flying V bass of Kelsey Wilson and the lighting fast, swagger-filled drumming of Peter Lemieux. The singer of the band, Carlos Gutierrez, harkens the greatest metal singers you can think of, both Iron Maiden singers Bruce Dickinson and Paul Dianno, at times. Seeing as the lead guitarist, Jonathan Rubio, was celebrating his birthday on this night, he didn't hold back with his solos. Right from this first band, the audience's blood was pumping as fast as the booze were flowing and the heads were banging.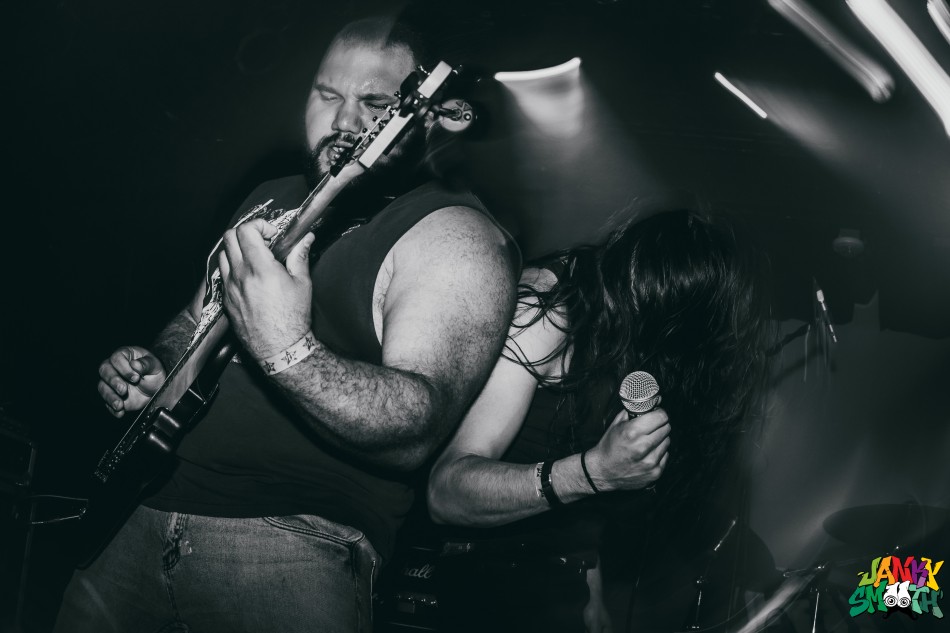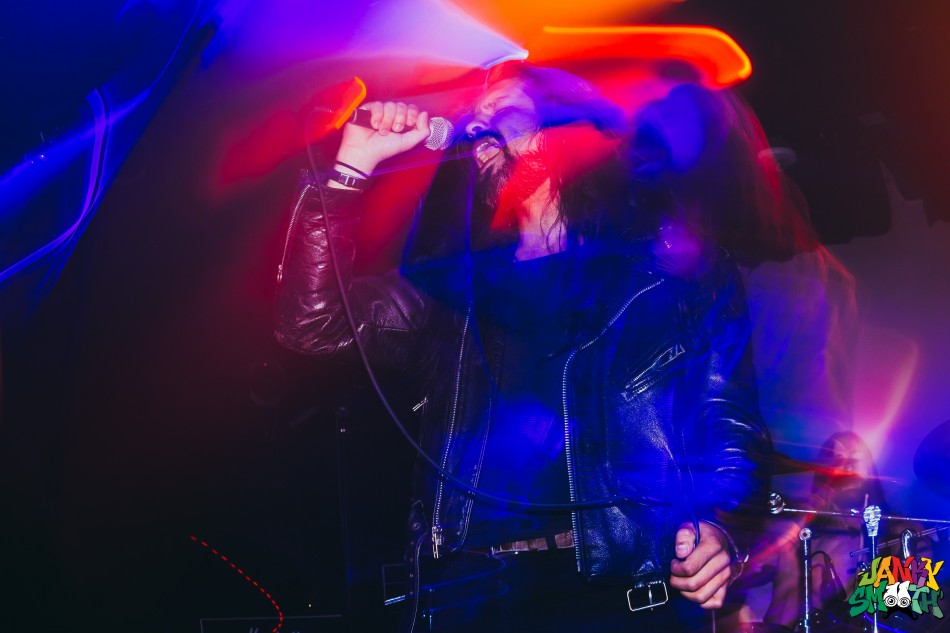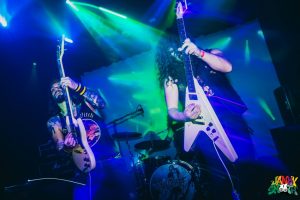 Next up was Haunt, the latest project from doom/stoner/sludge/desert metal master, Trevor William Church, of Beastmaker. Haunt is a bit different though, sort of like what The Obsessed is to Saint Vitus, if we were to consider Trevor to be Wino in this analogy. I mean that it feels more rock based, with lyrics and tone more about psychological nightmare and mental instability. Trevor, even though his voice was partially gone, was still playing like a mad man, with plenty of shred and groove to get the audience thrashing and moshing about. Hailing from Fresno, Haunt are the perfect representatives for California metal seeing as they have experience from Los Angeles up to the Bay, as Trevor recounted in a story where he used to love getting spit during performances. At one show at 924 Gilman street, Trevor got hit in the eye with what he worried was a herpes-carrying ball of saliva. Musically, they don't play the fastest metal, though I'm sure they could, but using this contemplative pace, they drive home the spooky, brain-drain feel and story in their lyrics.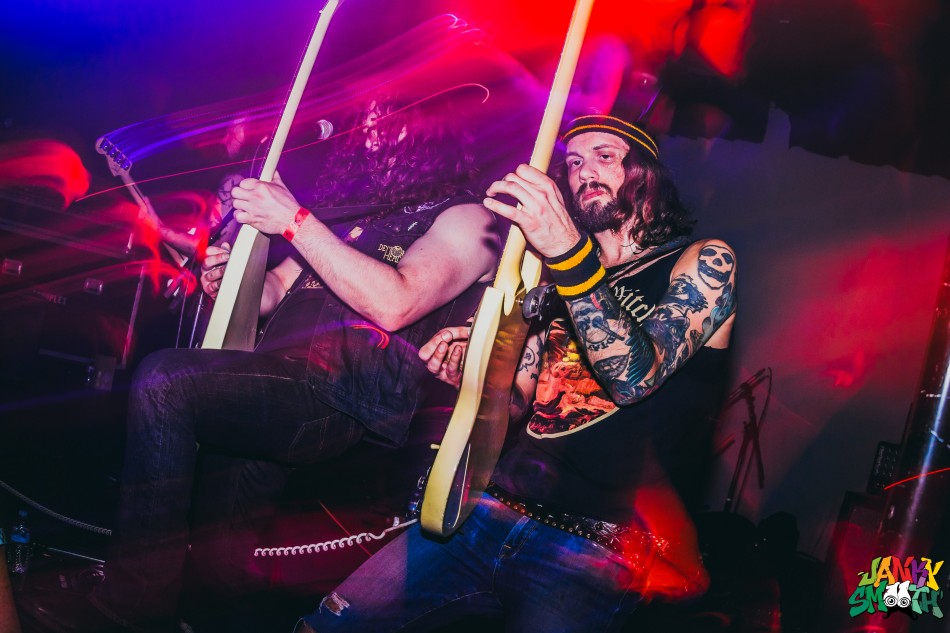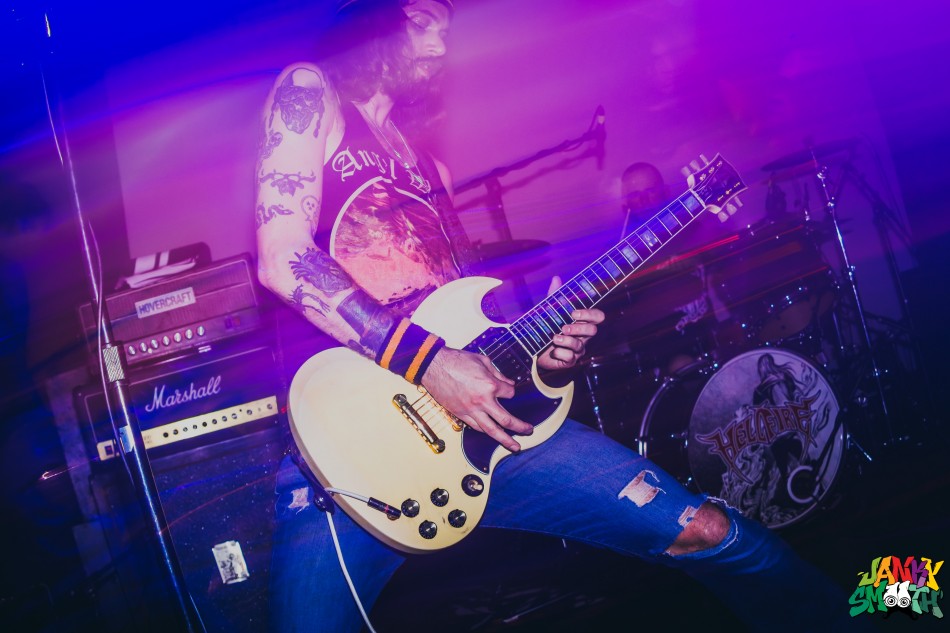 Lastly, the evening's closers, Hell Fire, took the stage and immediately tore up the Echoplex stage with serrated riffs. On his Gibson Explorer, Jake Nunn plays, slays, and sings with plenty of balls with vocals that at moments reminded me of John Bush of Armored Saint. The band is certainly Bay Area but not exactly thrash. These guys, along with Blade Killer represent a breed of metal that came along before the metal family tree grew so many branches. With influences such as Iron Maiden, UFO, and The Scorpions, the kind of metal they produce isn't prevalent in today's scene but is certainly wanted. Who knows, the classic shit might be exactly what metal needs right now.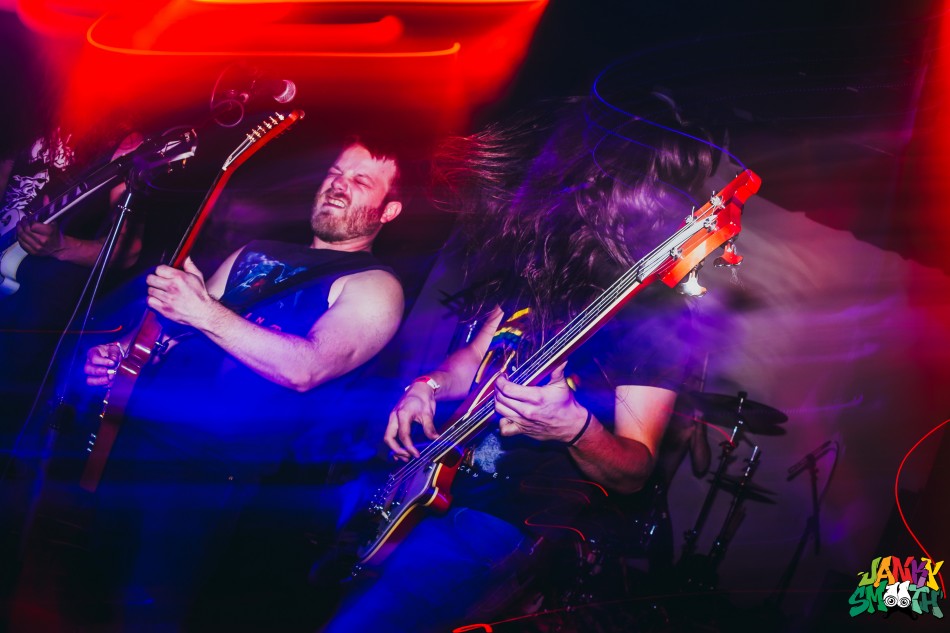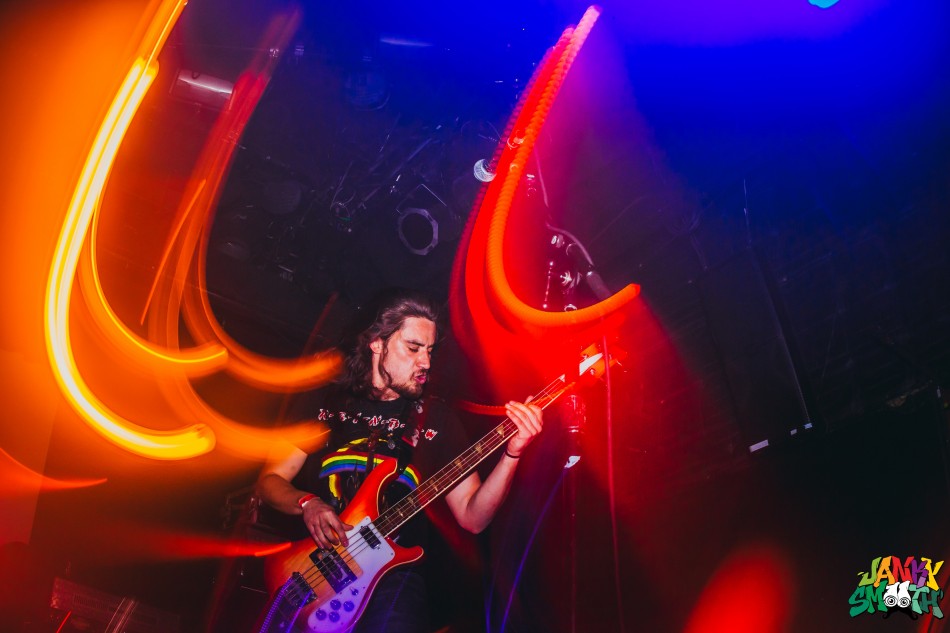 Tony Campos, the band's lead guitarist, is a metal titan, playing so hard that he was exuding some kind of fiery aura. Campos, along with Herman Bandala, who came from Tijuana to San Francisco in the hopes of starting a metal band, sparked Hell Fire and the synergy these two have with their singer, Nunn, is a powerful thing to behold when all three stand back to back, shredding together in unison.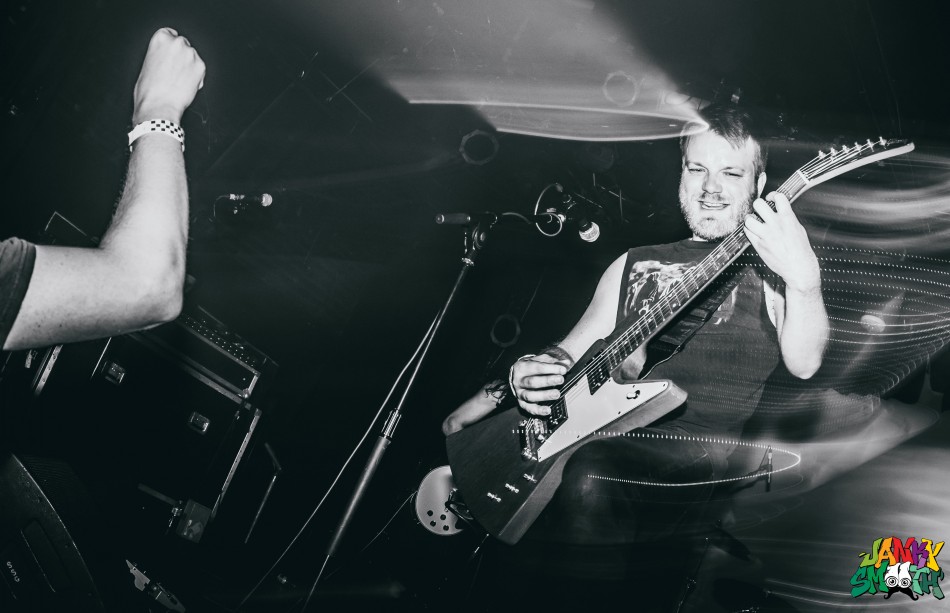 This show inspired a fire in me. From here on. It's a metal 2018.
Words by: Rob Shepyer
Photos by: Dillon Vaughn