Support the Underground!!!: Hospital Productions Showcase at Zebulon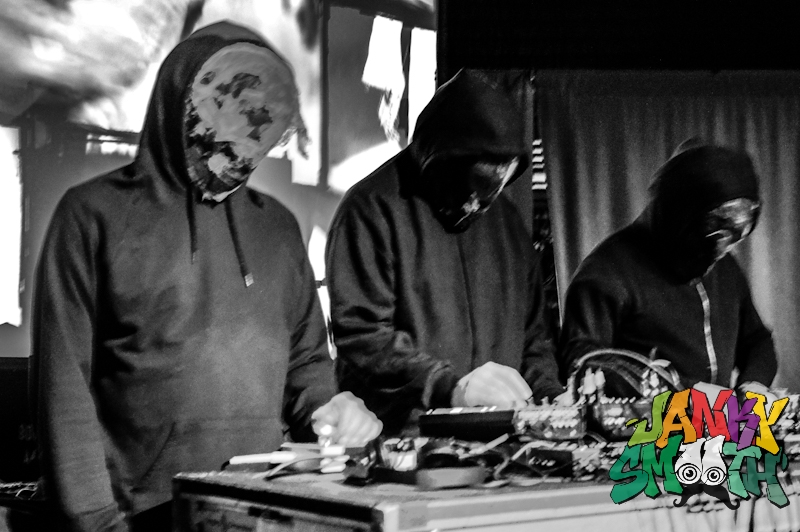 If you dabble in every genre of music, especially the underground, you would know that there's nothing quite as unique and special as a good noise show. Using electronics, artists can flex their psychic powers as if putting the beasts living inside them on full display. It's not about melody, lyrics, structure or even songs, what it's about is creating an atmosphere and manifesting chaos itself into a material thing, if sound can be considered material.
Dominick Fernow of Prurient and Vatican Shadow created Hospital Productions for all things noise and though their home is New York, Eighty-Four booking was able to wrangle a bunch of their artists for an unforgettable showcase. For two days, we shook the foundation of Zebulon and mangled our minds with noise.
Up until this point, I attended fair share of incredible noise shows. Eric Wood of Bastard Noise, Drew McDowell, Russell Haswell, David Scott Stone, all these guys wow'd me but still, after these two nights, those past shows felt like they were only preparation for this showcase.
I was there from the first artist's set to the last and that began on Wednesday with Laureate. With glitching sounds and strobe lights, Laureate conjured chaos that pounded and slammed your eardrums while giving you the bare minimum industrial rhythm to dance to. He laid his guttural, wolfen vocals on top and filtered them into a haunted howl from a soul imprisoned in the darkest abyss.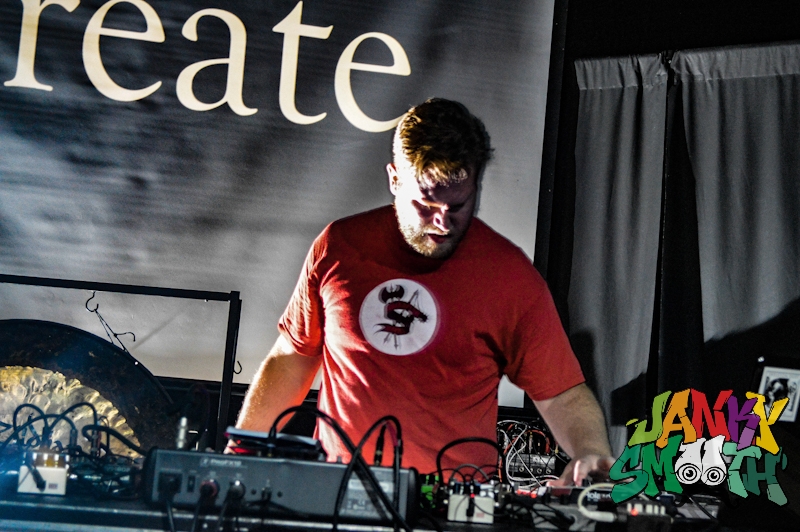 My favorite set would come next in the form of Geography of Hell, a trio of artists each on different electronics, creating this roller coaster ride through hades in your minds eye. With video Hiroshima, death, and decay occurring in the Far-East projecting behind them, the images and sounds married into an experience so visceral it was nearly unbearable. That might not sound like any kind of experience one should pay for but tests of endurance are truly one of the best things about noise shows. In fact, no other kind of music makes you more aware of how connected the mind is to the body, as your mind is tortured by the sound it signals the body to break down with it.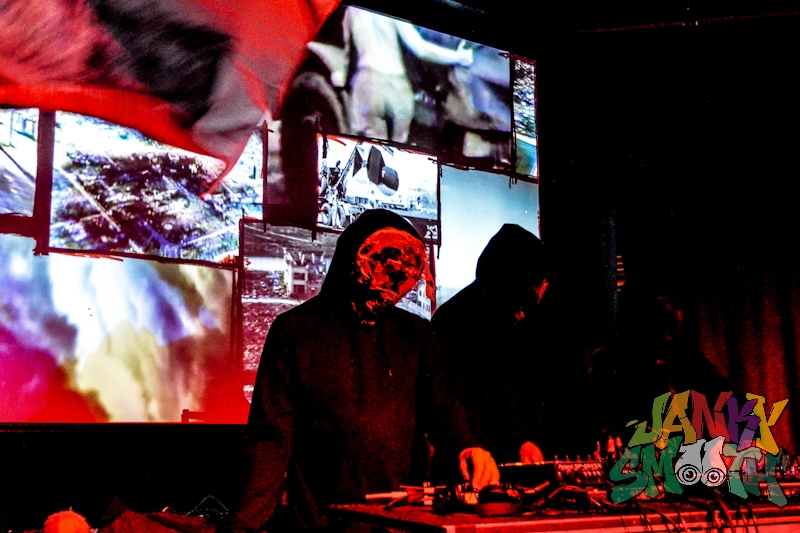 Changing the tone of the entire evening was Old Tower, a dungeon synth conjurer that wears corpse paint, robe, spiked armbands, and whatever else is required black metal regalia. Old Tower might no play black metal but instead, he recreates the sounds and atmosphere that inspire black metal artists. A forest in the dead of winter as wolves roam the snow and carcasses undergo frost bite under the star-filled sky. Closer to nature, the cosmos, and the shadow realm beyond this place where all knowledge is accessible but comes at the cost of your soul, Old Tower's music made you travel into places you've only read about in fiction. Employing electronics and a gong, Old Tower stirred the ancient sensibilities most goths have inside them. Having seen Mortiis at his Lodge Room performance a few weeks prior, I found Old Tower to make much more interesting soundscapes.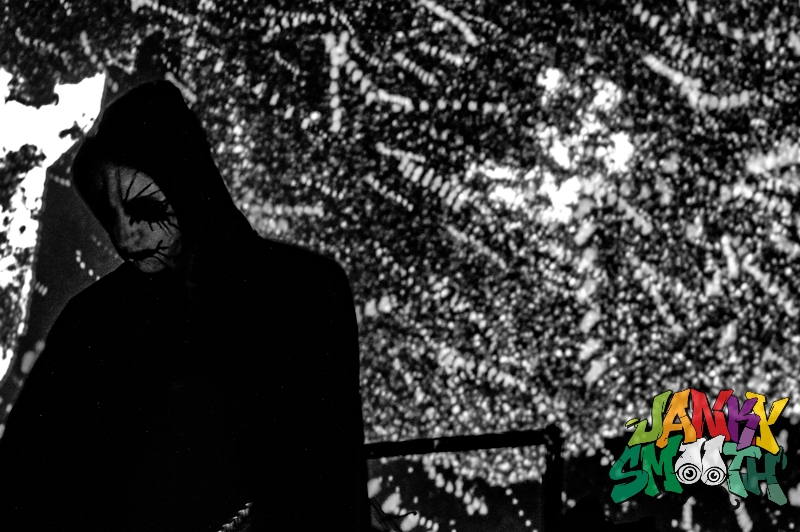 The most traditional of the noise artists on the bill would perform next and that was Skin Crime, a duo that has been breaking waves in musical experimentation for long enough to be considered legends of the craft. A noise set like this is just as much a craft as an art because the way these two guys delicately handle their knobs, wires, and doo-dads takes surgical precision. The sounds they created were like what you might hear at night if you were chained to a boiler in a pitch black basement. Rats gnawing at rotting wood from inside the wall, worms writhing in gravel, giving birth. Skin Crime makes your worst nightmares come true with subtlety, simplicity, and minimalism.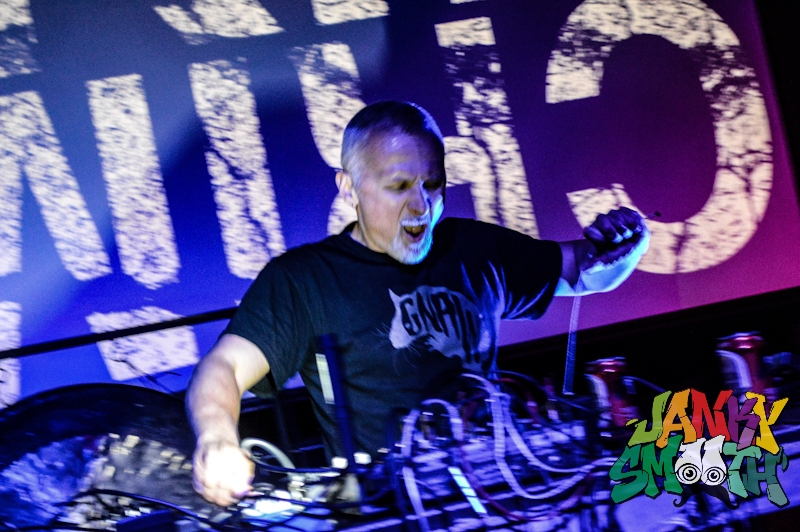 After having the tinnitus I've acquired from three years of professional concert hopping bent and manipulated into music all night, I woke up the next morning with a certain pain that almost felt spiritual, ready to repeat the process all over again for day 2 of the showcase, I anticipated an onslaught of more artists and musical variety.
Lussuria was the first to open up this can of brain-worms with morbid, high-contrast black and white visuals playing over even more morbid soundscapes. The drawn-out dementia that his noise communicated still haunts me.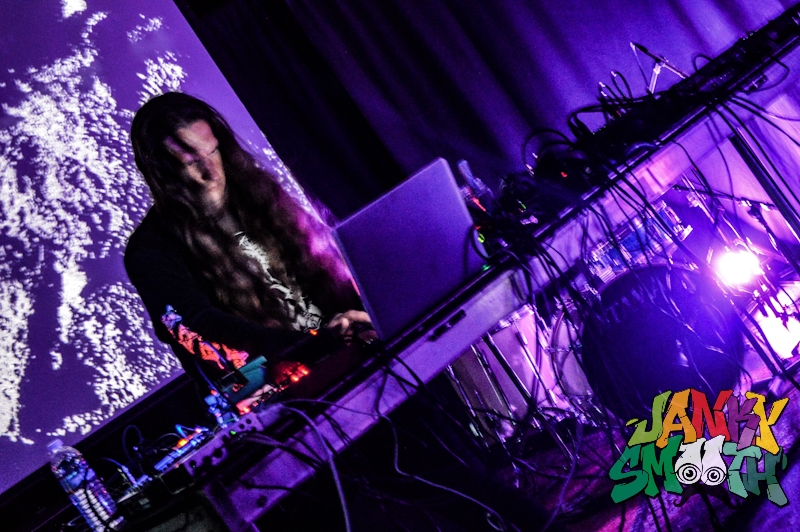 Following the dark subtlety to Lussuria's set was the more abrasive music of Alberich which was so pounding it gave you a beat to dance to.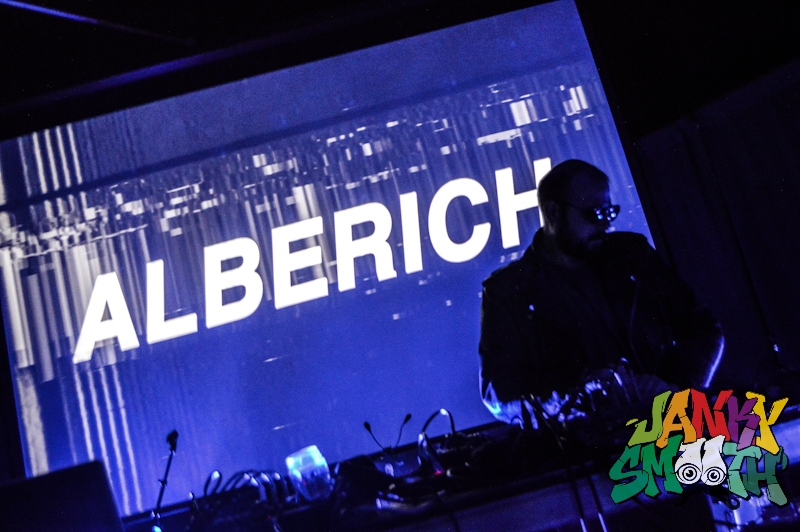 Although Geography of Hell was my personal favorite set of the showcase, Linekraft played the most insane noise set I have ever seen and will probably ever see. Whether manipulating his electronics or pounding against steel barrels, Linekraft lets the demons inside him take complete control of his body for his art. With images of all sorts of violence occurring to innocents, Linekraft wears a bandana over his eyes as a living metaphor for how plenty of civilians were massacred, eyes covered and shot. As he braced the storm of the noise of his own creation, he would fall to the ground and convulse as if the music was actual perpetrating violence against him. His body moved with just as much chaos as his music in perfectly synched performance art.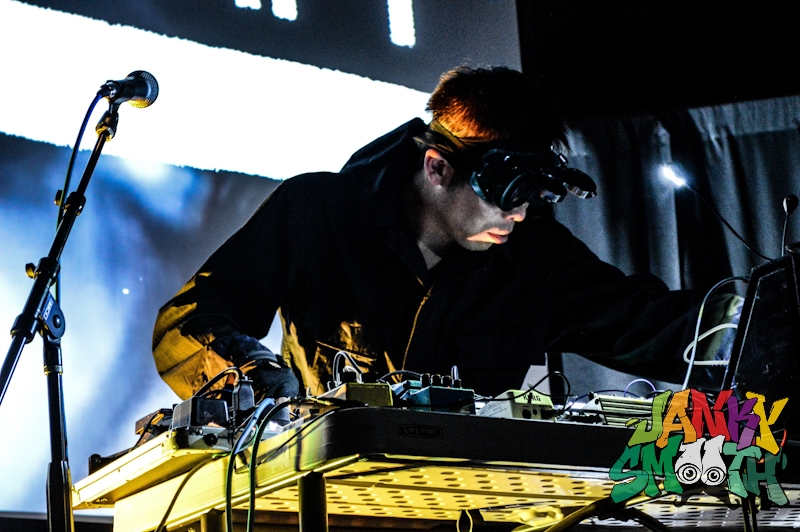 The only band to perform this showcase were post-punkers Clay Rendering who combine the sounds of goth, shoe-gaze, and doom metal into an especially emotional and stirring sound. They were able to craft dreamy, slow burning rhythms then sprinkle them with speedy, peaking guitars like no other post-punk band does in this moment.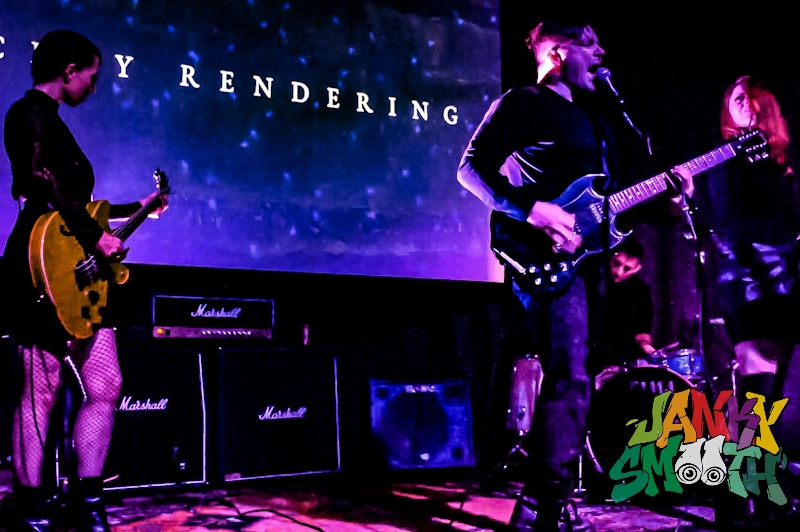 Legendary Japanese shrieker Junko came all the way from the land of the rising sun to give Los Angeles a rare sort of poetry we could never see otherwise. From legendary noise rock band and art collective Hijokaidan, Junko's reputation precedes her. She screams, shrieks, and howls with blood curdling tone for an entire set. In the context of a noise festival, her voice almost took on the sound of tape skipping, as if it too originated from electronics, but no, these sounds were all throat scarring vocal purges. At the end of the set, a good quarter of the audience booed Junko with one person loudly screaming "fuck everyone!" at the top of his lungs. Those that found nothing artistically redeeming in Junko's set didn't realize they too were part of her art. Audience reaction and even the darkly humorous way Junko's name faded in on the screen at the climax of her set were beats that were just as thought out as the actual performance.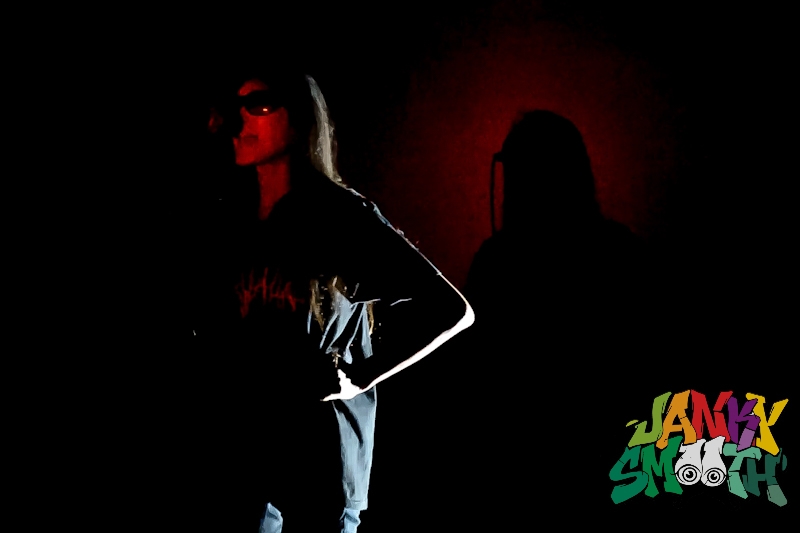 This night of noise ran late into Thursday's bleak darkness. Dominick Fernow himself took the stage as Vatican Shadow to play dance music of the most head-splitting caliber. So stoked on how his showcase panned out, Dominick would step away from his electronics to rile the crowd up and puppet master us into wild dance.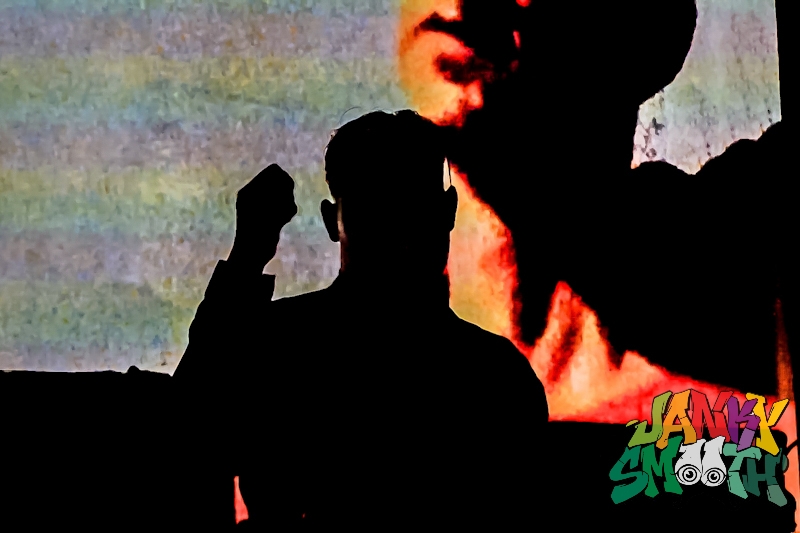 Finishing out the showcase was Silent Servant, who I had yet to see live until this show. This artist makes the perfect goth and industrial inspired dance music, really what I had always been looking for in techno. Uniquely, Silent Servant's use of live electronic drums and vocals allow him to put thematic accents on his music that separate him from any other dance music artists. He'd talk directly about pain and in the context of dance, gave us the motivation in every muscle to move harder and faster.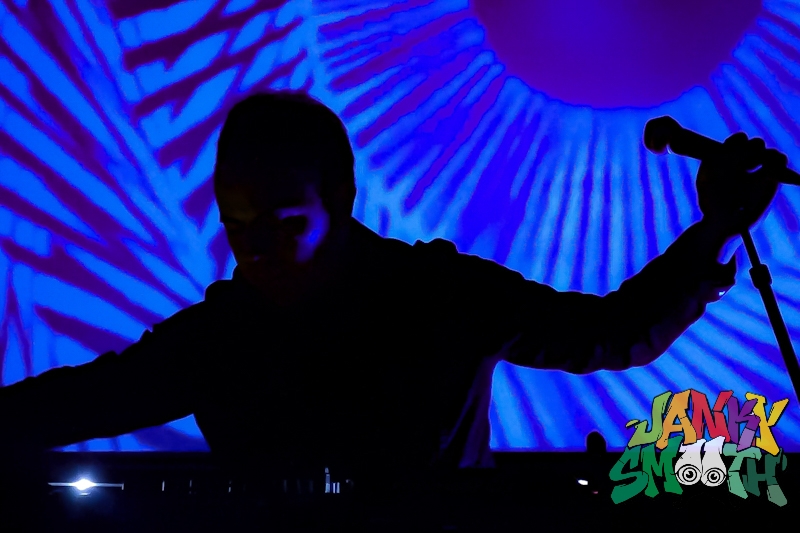 Words by: Rob Shepyer
Photos by: Abraham Preciado