Slug Cult Has Risen: Cancerslug 20 Year Anniversary at the Whisky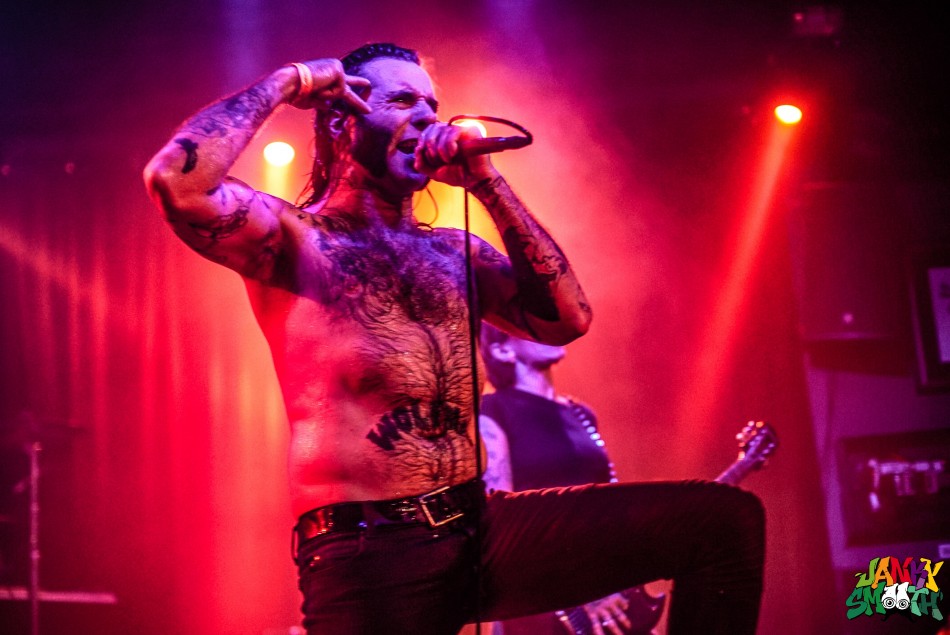 In the world of horror punk, the Misfits and our dark lord, Glenn Danzig created a model that would inspire every band that dared perform catchy, anthemic songs about such topics as murder, sexual deviancy, and all things morbid or B movie shlock. Since them, no one has come close to creating a comparable legacy or body of work… with one exception. That exception is Alex Story's band, Cancerslug. Where the Misfits had a die hard following known as the fiend club, Cancerslug has the Slug Cult. Where The Misfits infused their punk with the humor, crassness, and swagger of New Jersey, Cancerslug's music could've only come from the muggy, humid, bluesy and Christ-fearing land of Alabama. Where Danzig knew how to capture imaginations and become larger than life on stage, Alex Story surpasses his presence with wolfish prowling, wild moves and a monstrous anatomy. Where the Misfits had a few notable albums, over their 20 year killing spree, Cancerslug has a huge body of work with notable songs on every single album and as time went on, they never compromised or lost direction. For this reason, Cancerslug needs to be considered among the best of the horror punk genre. If you're not mentioning them in the same breath as the Misfits and the Cramps, you're making a glaring error. To celebrate their 20 years of music and commemorate their late drummer, Mike Horgan, who passed earlier this year, Cancerslug set out for a special tour that took them to the Whisky.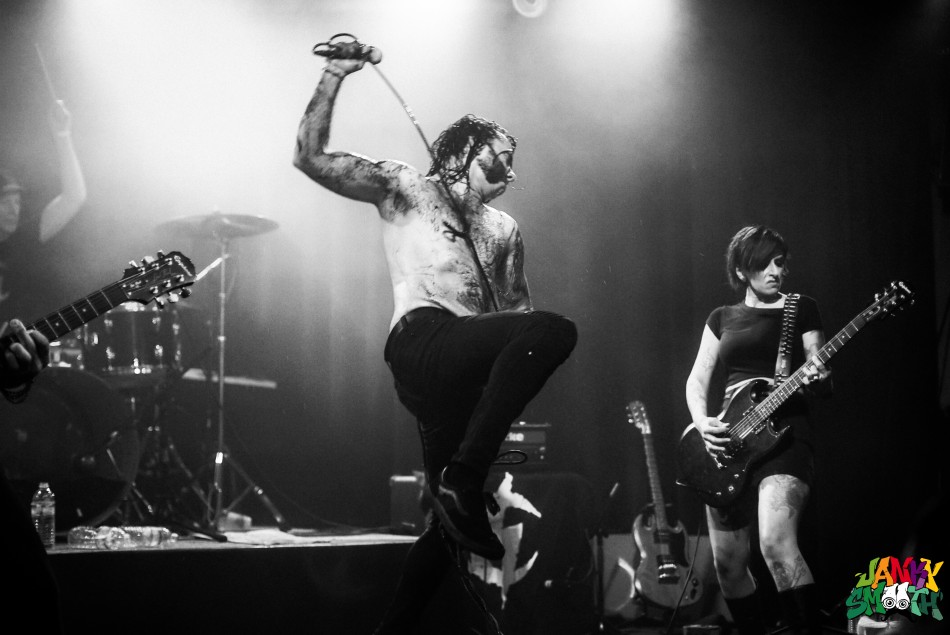 In the Whisky's pay-to-play tradition, the night was filled with various horror punk openers each with plenty of potential but lacking certain elements in each case. Delphic Sibyl seemed to be the most cohesive unit, playing catchy songs that married the band's costume gimmick well. Mr. E and the Filthy Devils showcased powerful guitars and vocals that seem more appropriate for hardcore or power violence than horror punk. The songs don't feel like horror punk or hardcore though, they're neither "fish nor fowl". The Mother Vines make strong, guitar driven garage and psych rock inspired horror rock but I feel like the horror gimmick and visual component actually detracts from the music in this case. Surf rock guitars don't need go-go dancers and hobo-zombies on-stage. The frontman's got chops, eyes should be on him.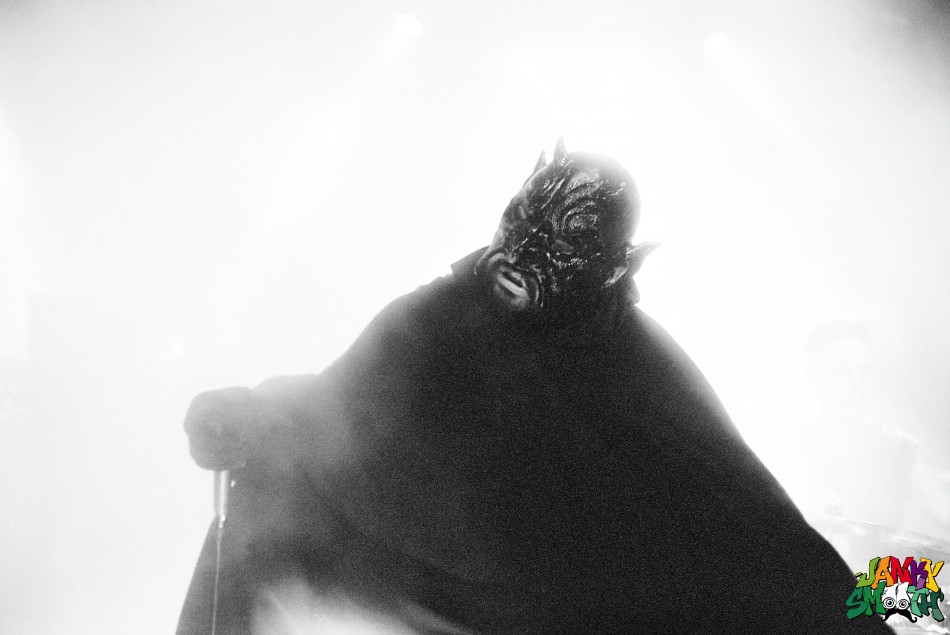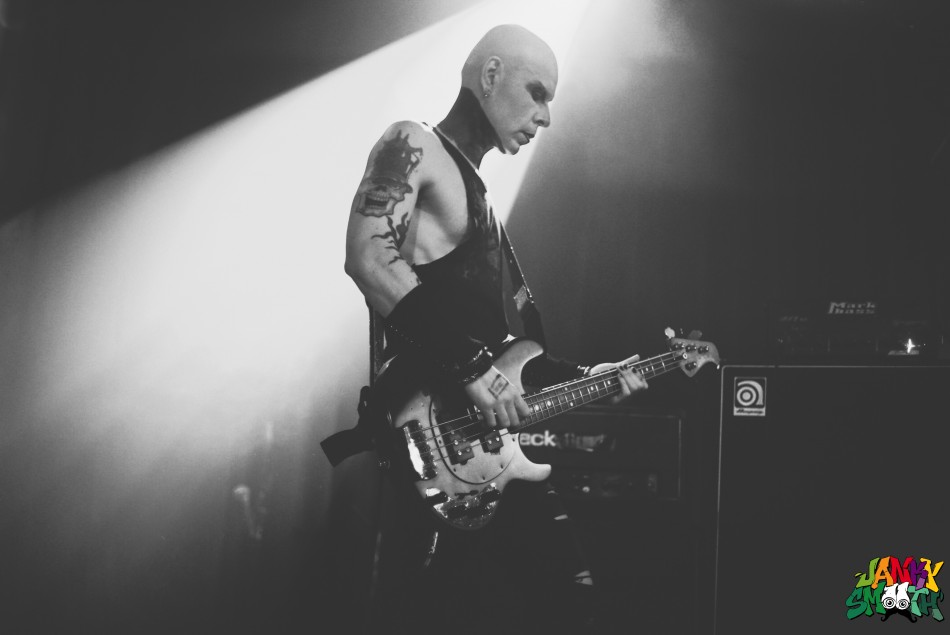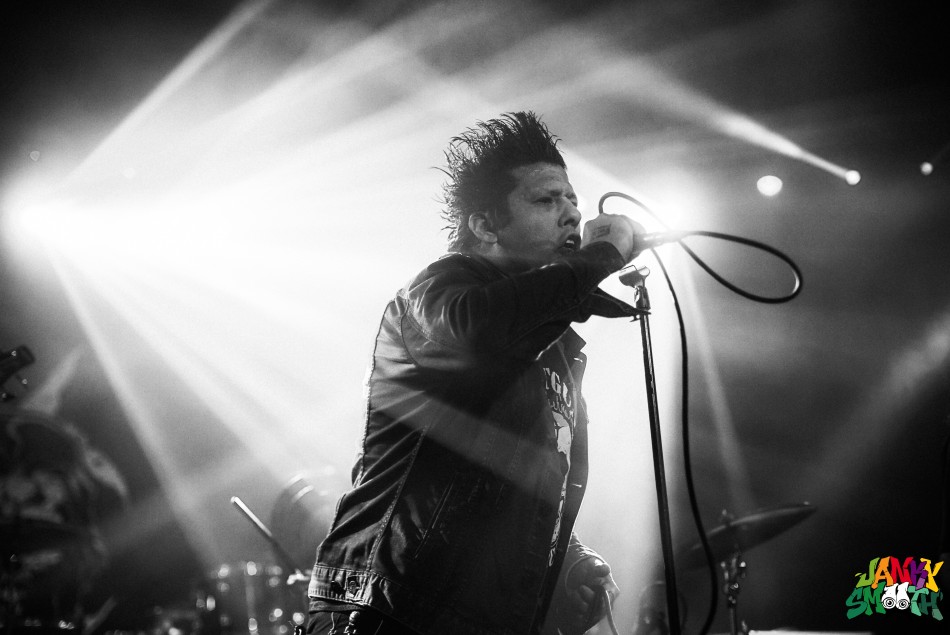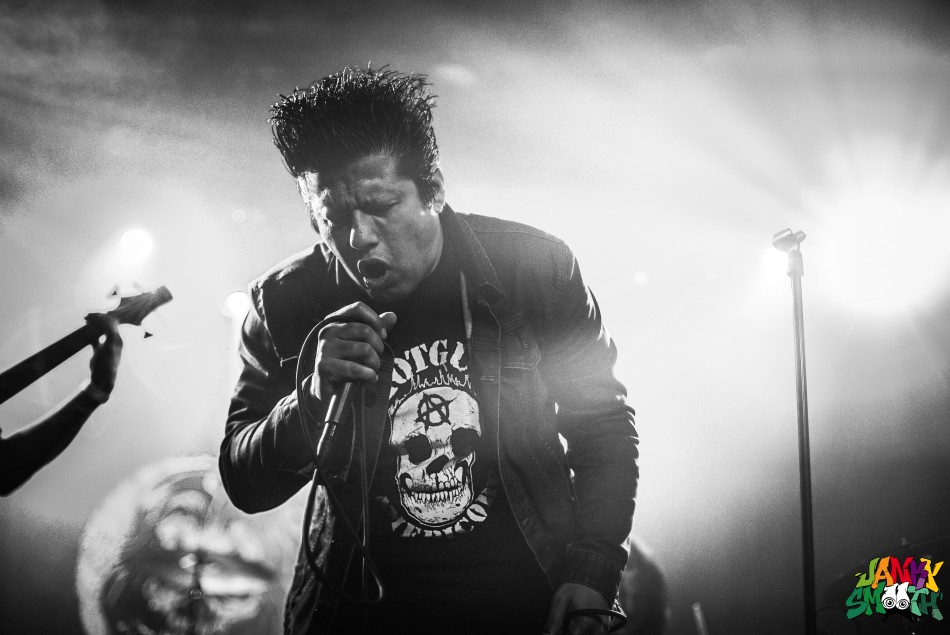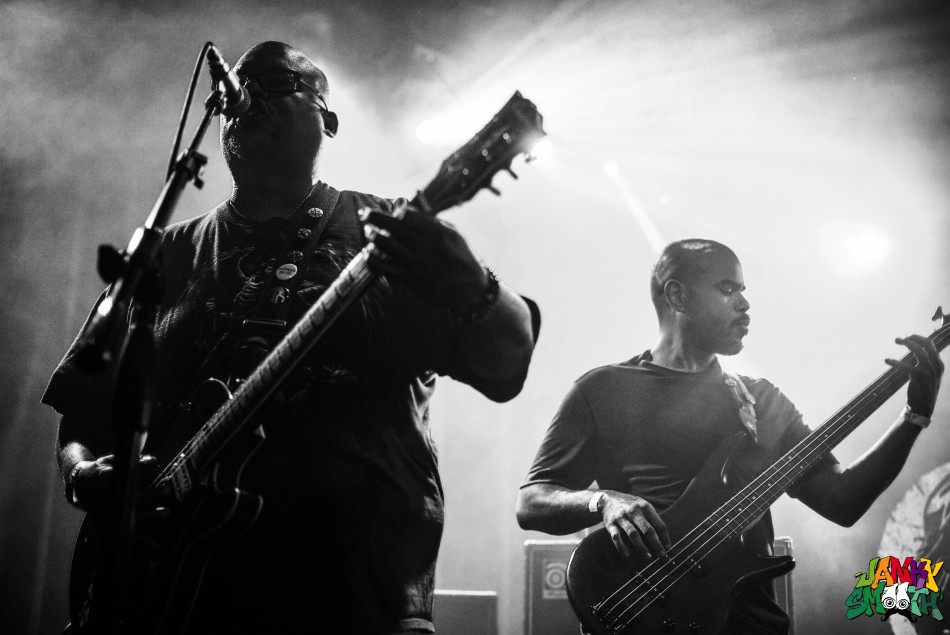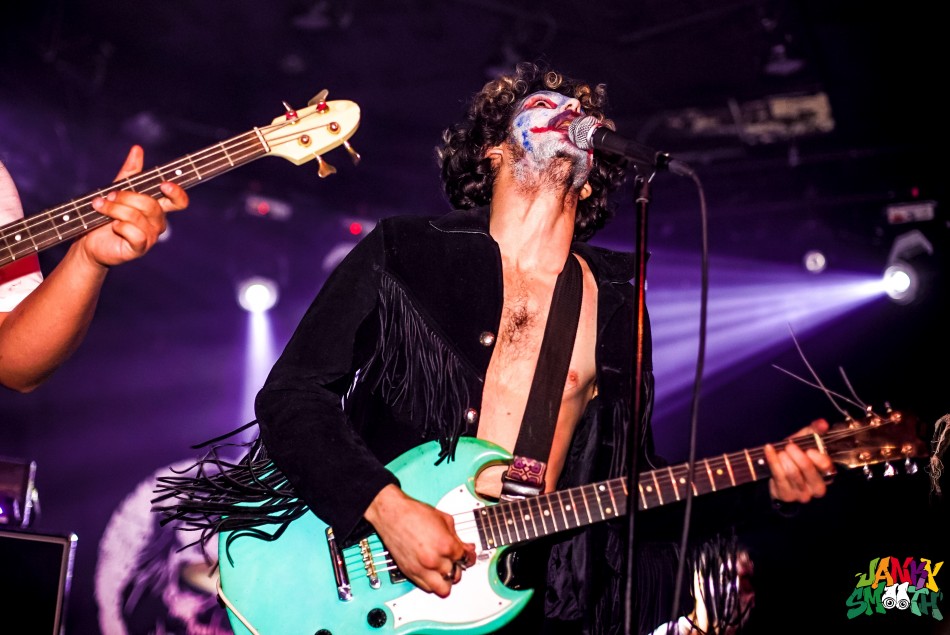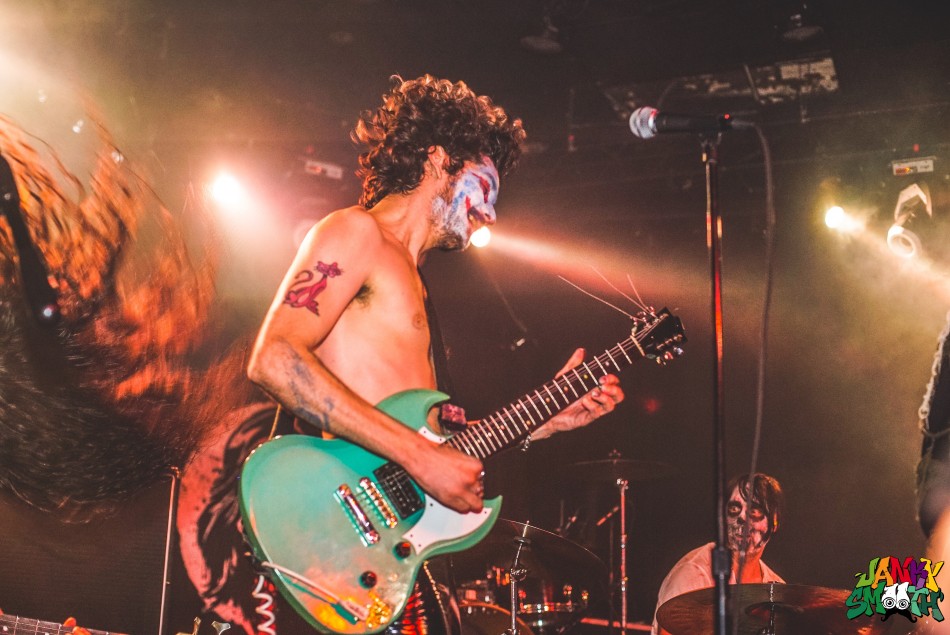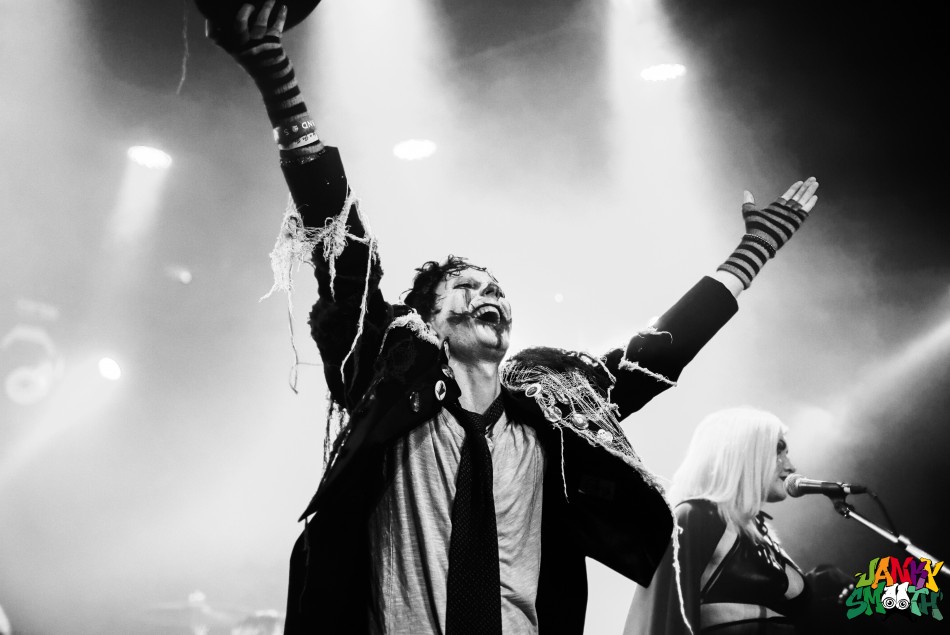 Once the evening reached 11:00pm and the Slug Cult came out in full force, packing the Whisky to capacity, we were all treated to the main event as Alex Story creeped on stage and right from the get-go, that raucous, celebratory horror punk elation was in the air. Songs like "Girl Chained up in the Basement Making Babies to Kill", "I Want to Fuck Your Girlfriend", made the audience delight and relish in the most vile lyrics you could imagine. That is what makes horror punk and bands like Cancerslug so beautiful, singing along about committing atrocities without any qualms about it as if you are as free as the type of person who could actually do it is actually quite liberating. Since the band is from Alabama, Alex has been getting asked where he stands on abortion recently. Though the band doesn't care for politics, he does have a position on this particular matter. He thinks we should all be aborted. Retro-abortion for all. We're all wastes of flesh anyway. After espousing this belief, the band went into "Dumpster Behind the Clinic", which Alex sang with just as much rock and roll reverie as horror punk jest. By the end of the set, Alex was covered in sweat and had exerted himself totally as he does every show. Few singers are even close to as bestial as this fellow.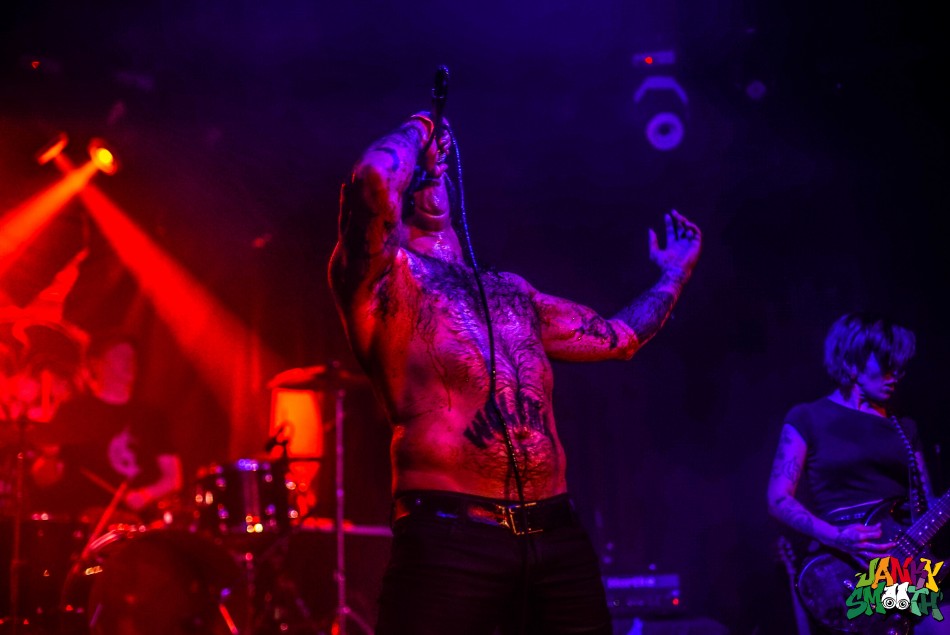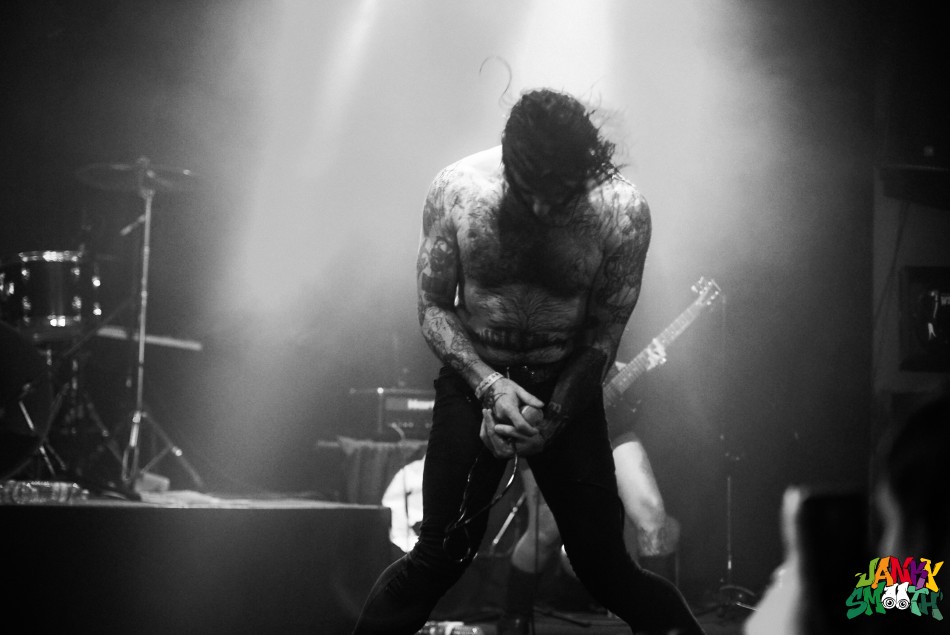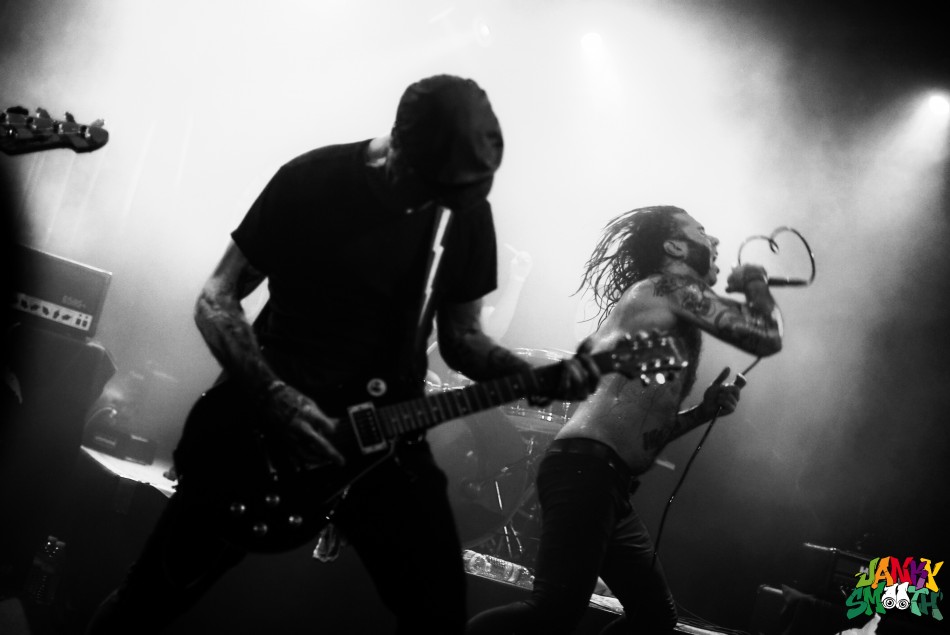 I am sure there are thousands of people that want a band like this in their life but haven't been introduced to them. Cancerslug had such punk rock ethos their whole career it might have worked to their detriment. In the end though, the fans know this band is just as legendary as any of the punk heavyweights of the last two decades. In time perhaps, they will be remembered that way.
Words by: Rob Shepyer
Photos by: Anthony Mehlhaff